Upstate New York is chock full of restaurants that are SO good they're worth centering your travel plans around. Pick your restaurant, then pick your hotel, in some cases! So many amazing chefs and restauranteurs have brought their talents to the Upstate region, and now the culinary scene throughout the Hudson Valley and Catskills is hotter than ever. We've rounded up our 10 favorite restaurants we think are worth the drive!
---
Campagna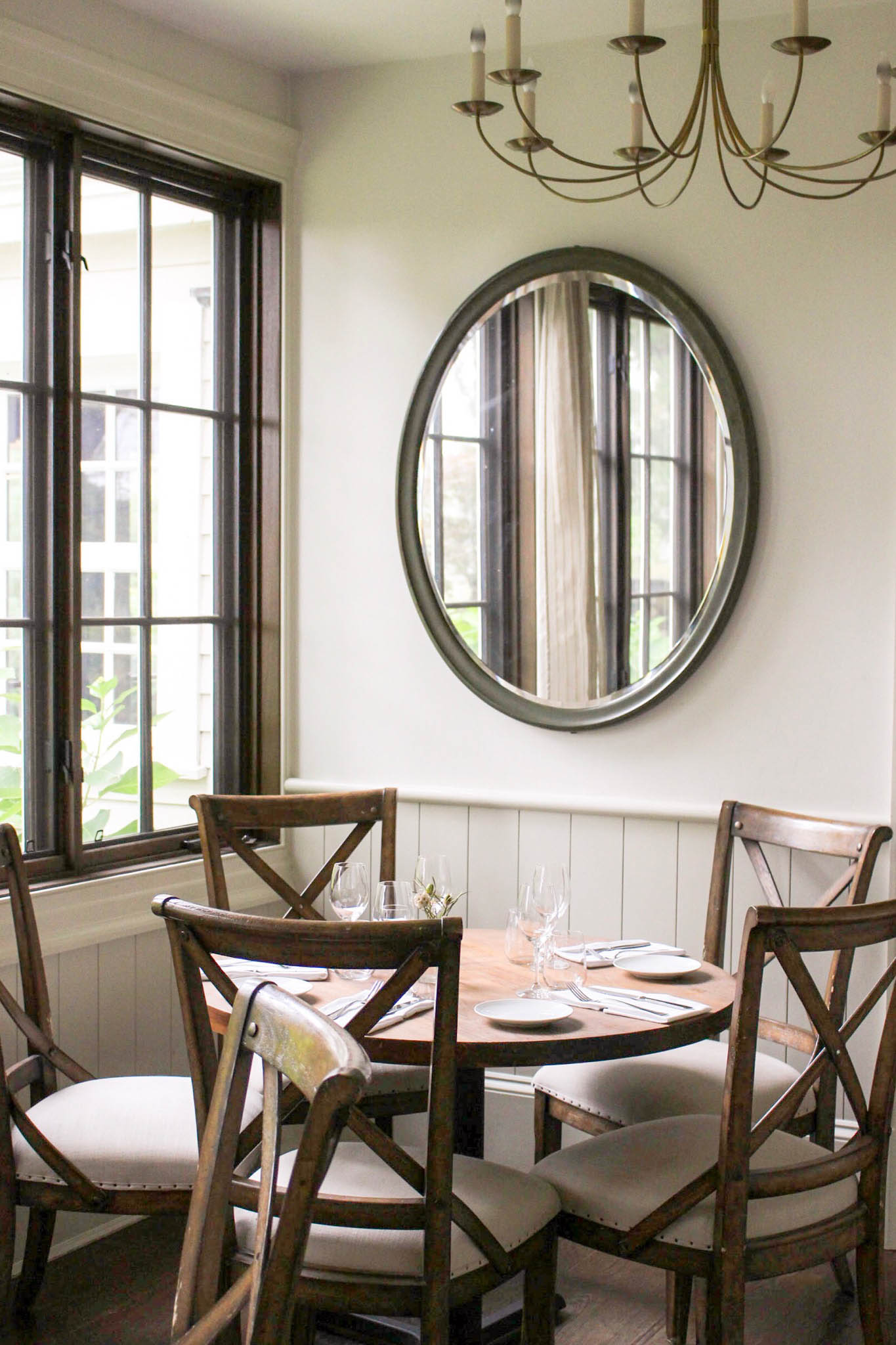 An easy 1 hour drive north of the city will land you at one of the best restaurants in the entire state. Campagna is part of the Bedford Post Inn, a charming 8-room Relais & Chateaux property in Bedford, NY that happens to be owned by Richard Gere & friends. Serving Italian fare with seasonal, local ingredients, the pastas at Campagna steal the show – as do that wine pairings. Try the homemade Cacio e Pepe or Fusilli with neapolitan pork ragu, tomatoes and ricotta – or just get anything dusted in truffles! This meal was spectacular and one of our all time favorites in New York.
Butterfield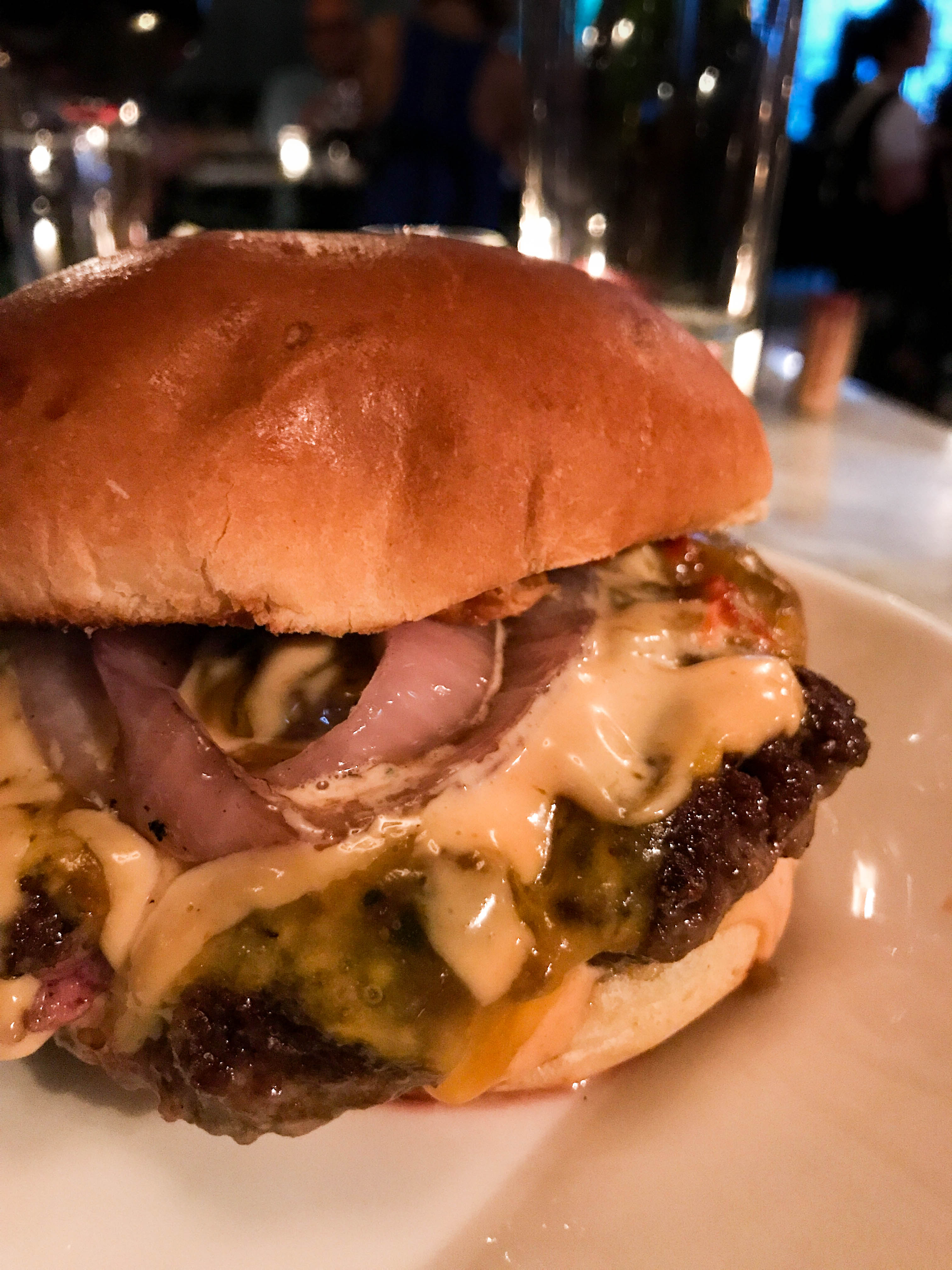 Butterfield embraces the Hudson Valley and all of its rich fertile grounds by sourcing local, seasonal ingredients from farmers and purveyors nearby. It's located at one of our favorite Upstate properties, the Hasbrouck House. We heard the Poached Halibut was a superb entrée, but we couldn't pass up on ordering the highly raved-about Butterfield Burger. Fancying ourselves as burger connoisseurs, we like to think our expectations are high. With cheddar, smoked tomato jam, and a caramelized red onion special sauce, it certainly delivered. As if that weren't enough, the Hasbrouck is only 2 hours from NYC, and the guest rooms are among the most luxurious Upstate!
Bull & Garland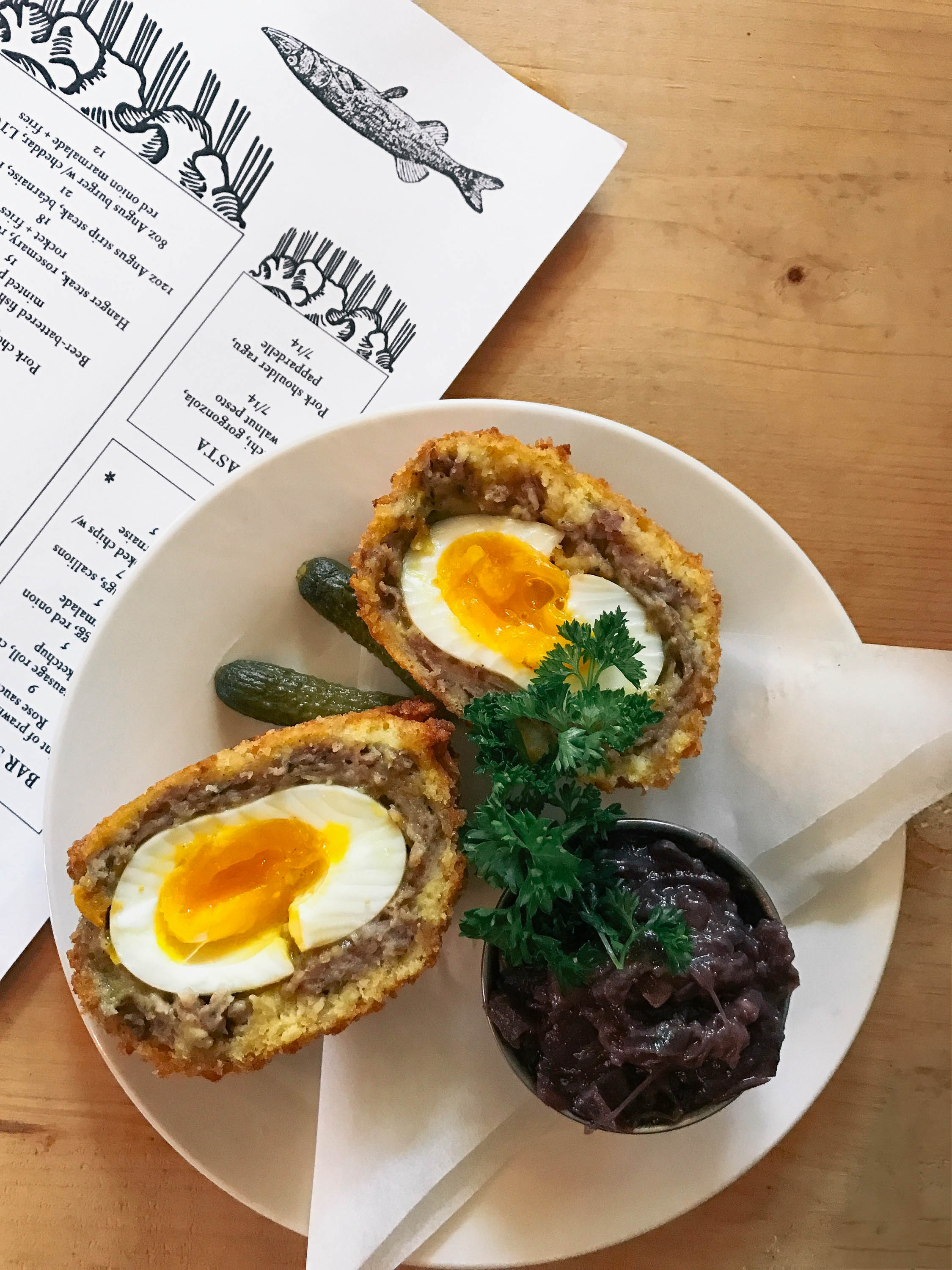 Housed in a historic 1830's inn,  Bull & Garland  includes three guest rooms on the second floor and a British style pub downstairs. The food at The Bull & Garland is an elevated version of traditional gastro-pub fare, and you'll likely hear that delightful accent as you dine. Chef & owner Oliver is English and his delicious food attracts local ex-pats year round. The menu changes seasonally and is filled with scrumptious, familiar English flavors. We devoured the Scotch Egg and could have eaten the Chicken & Ham Pot Pie for every during our stay.
Table On Ten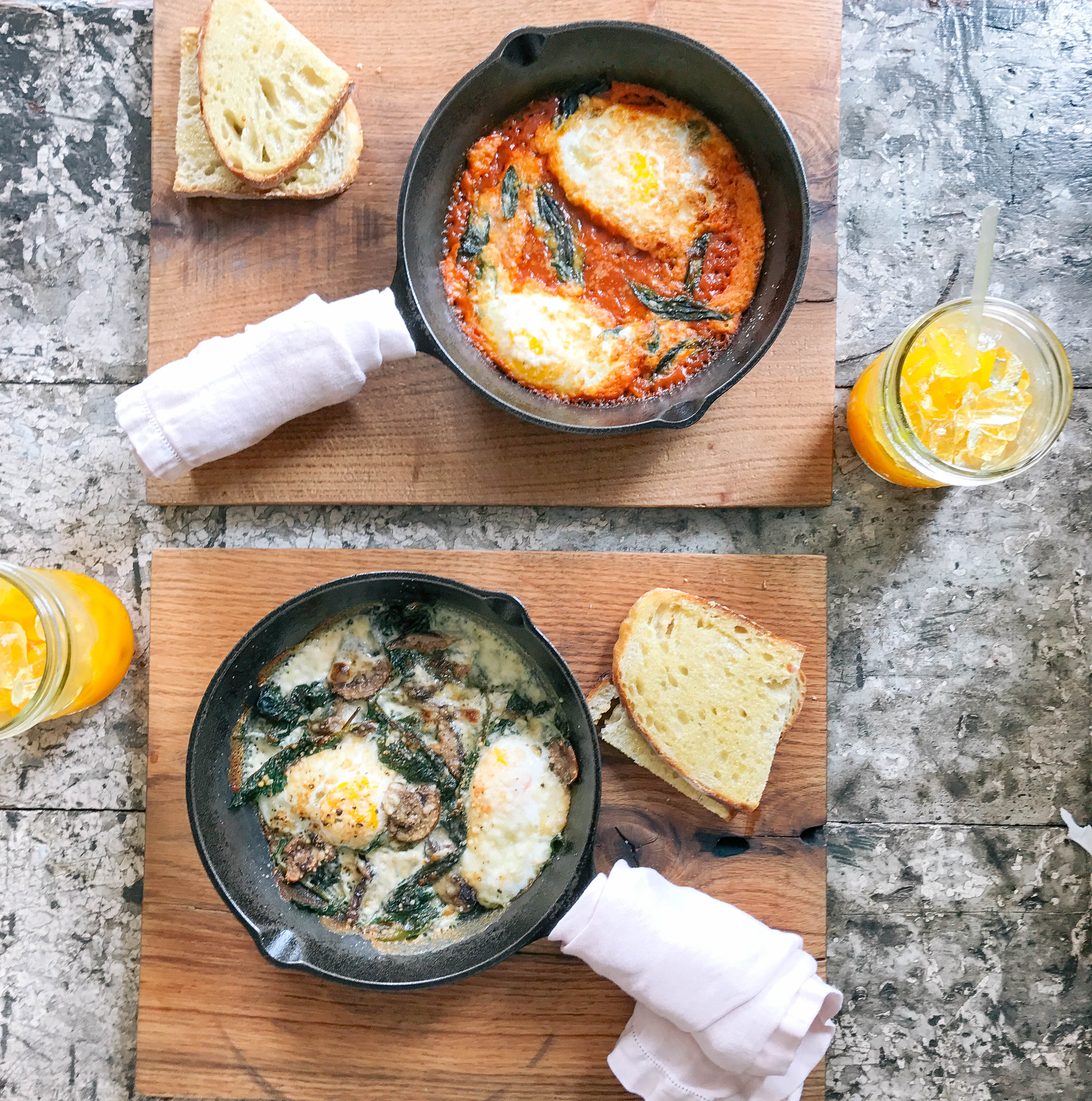 Love at first bite. It doesn't happen often, but when it does ohhhh baby! Table on Ten in Bloomville, NY was a wonderful and unexpected surprise during a recent road trip in the area.  Best for breakfast of lunch, the turmeric tonic was addictingly-good and made us feel healthier just looking at it's orangey-golden color. This super casual, unassuming roadside eatery has plenty of tasty looking sandwiches on the menu but we opted for the baked eggs – two days in a row. We can't decide which was better – red sauce or white – so we just kept ordering one of each.
Boitson's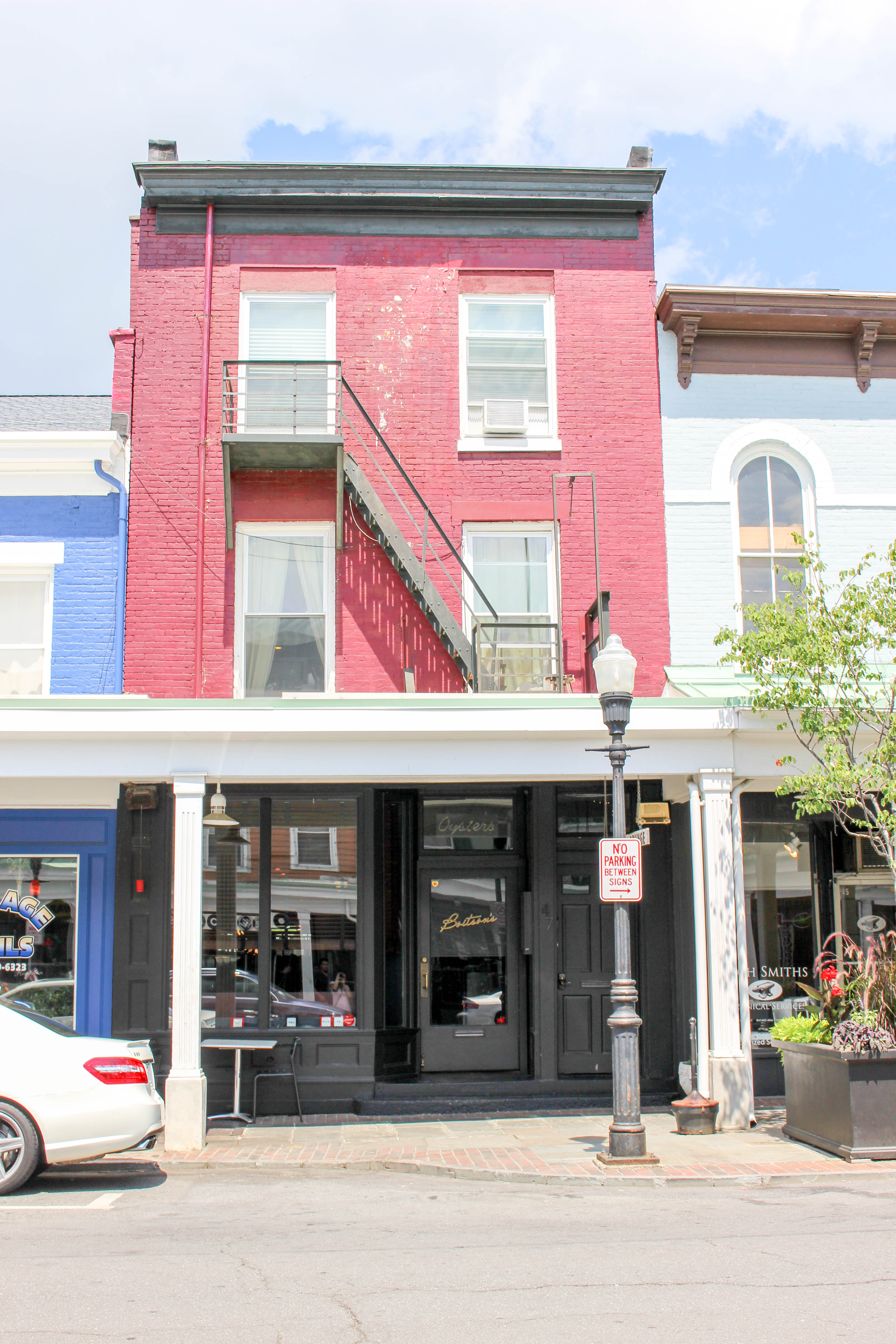 Tucked along Main Street in the town of Kingston, this place gets busy so be sure to make a reservation. Try and snag a table out back on the patio and start with an order of Buffalo Cauliflower. It tastes JUST LIKE chicken wings, but it's veggies, so of course it's healthy! The Steak Frites are great and so is the Crab Cake Sandwich.
Diego's Taqueria

We're just going to throw it out there, Diego's is in our TOP 5 taco spots in all of New York, including the big city. These juicy, flavorful street-style tacos are absolutely amazing. Located in the town of Kingston, Diego's is run by the nicest husband and wife team. The super chill, fun eatery serves outstanding Mexican street corn and margaritas, in addition to their tacos. Trust us, it's worth the drive up to Kingston just for a meal here!
Fish & Game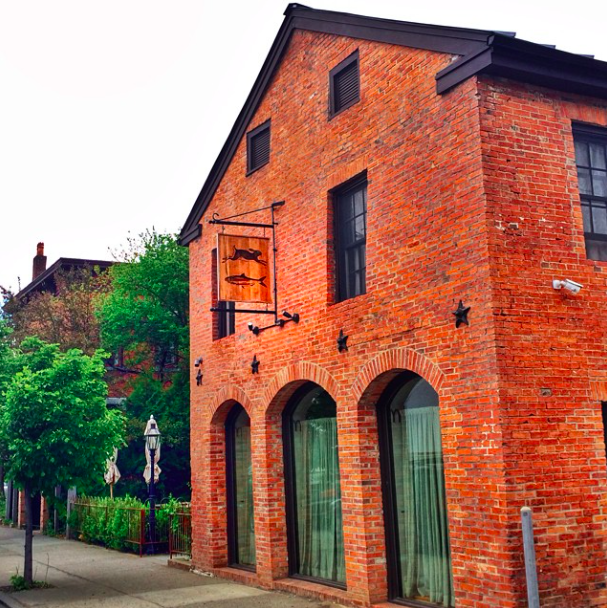 The menu at this award-winning Hudson restaurant changes seasonally and focuses on farm-to-table American cuisine. Housed in an old blacksmith workshop, the atmosphere is warm and welcoming. The food is beautifully prepared and meant to be shared with the table. However, their foie gras, lobster, and lamb dishes are so god, you might suddenly forget your manners. Co-chefs Zachary Pelaccio, Jori Jayne Emde, and Kevin Pomplun even garnered a 2016 James Beard Award for Best Chef(s) in the Northeast. For the vino-lovers out there, Wine Enthusiast has named it one of America's 100 Best Wine Restaurant for the past 3 years.
The Heron
This is our go-to spot in the charming town of Narrowsburg. The casual eatery on Main Street serves delicious eats that always have us coming back for more. Whether it's homemade soup and chili or perfectly cooked eggs for brunch, you're sure to find a favorite on the menu at Heron. We love to visit for lunch then head across the street to one of the best curated boutique shops in all of Upstate, The Nest.
Prospect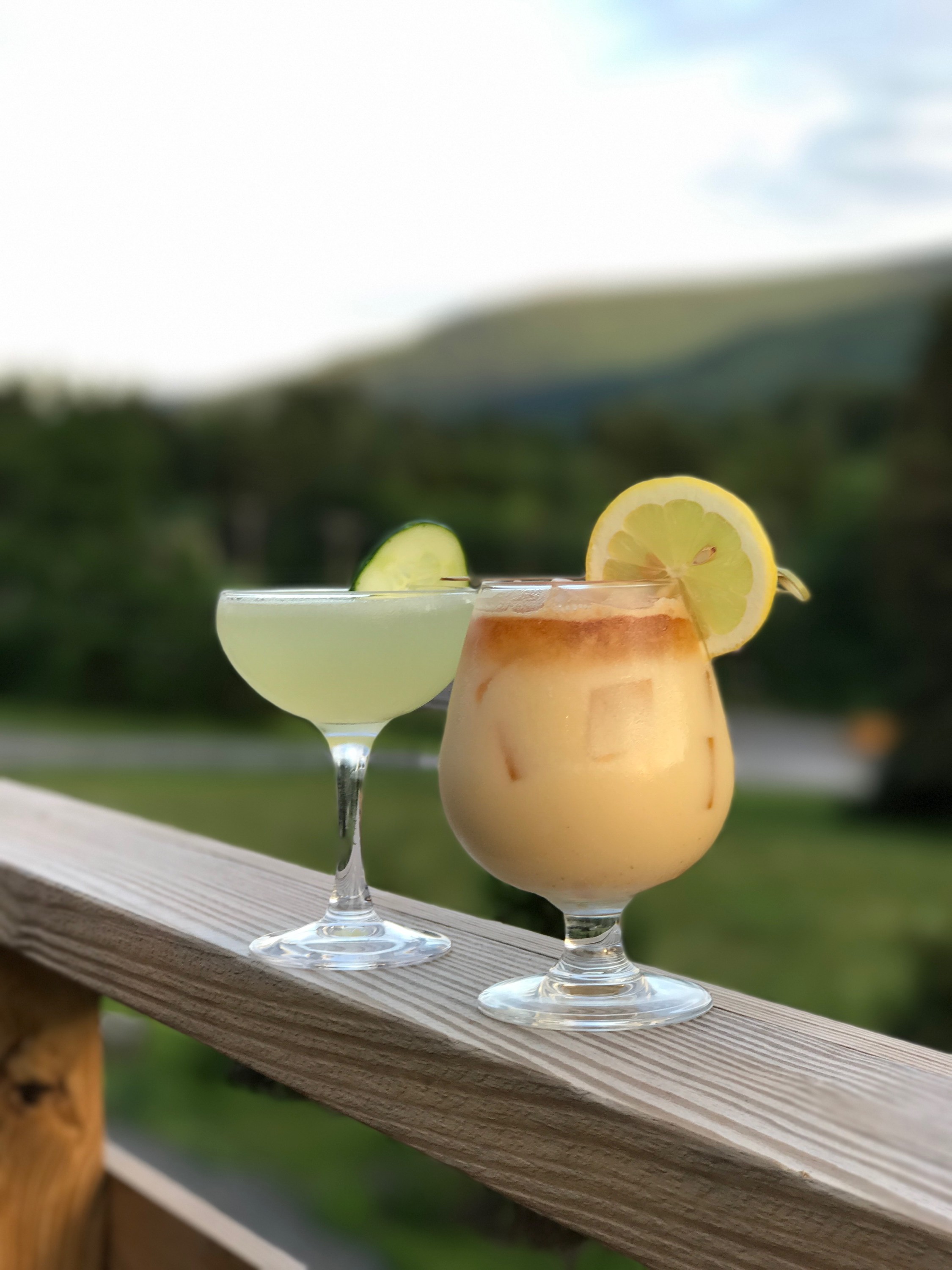 Locally sourced ingredients and new American cuisine are served at this amazing new restaurant at Scribner's Catskill Lodge. Our fluke crudo appetizer was insanely delicious with its avocado drizzle, and both the bucatini pasta and burger with feta aioli were fantastic summertime entrées. Not only is the food delicious, but the cocktails (get the Fern Gully!) and mountain views are outstanding as well. When you're done, roast some s'mores fireside on the lodge's back deck.
Artisan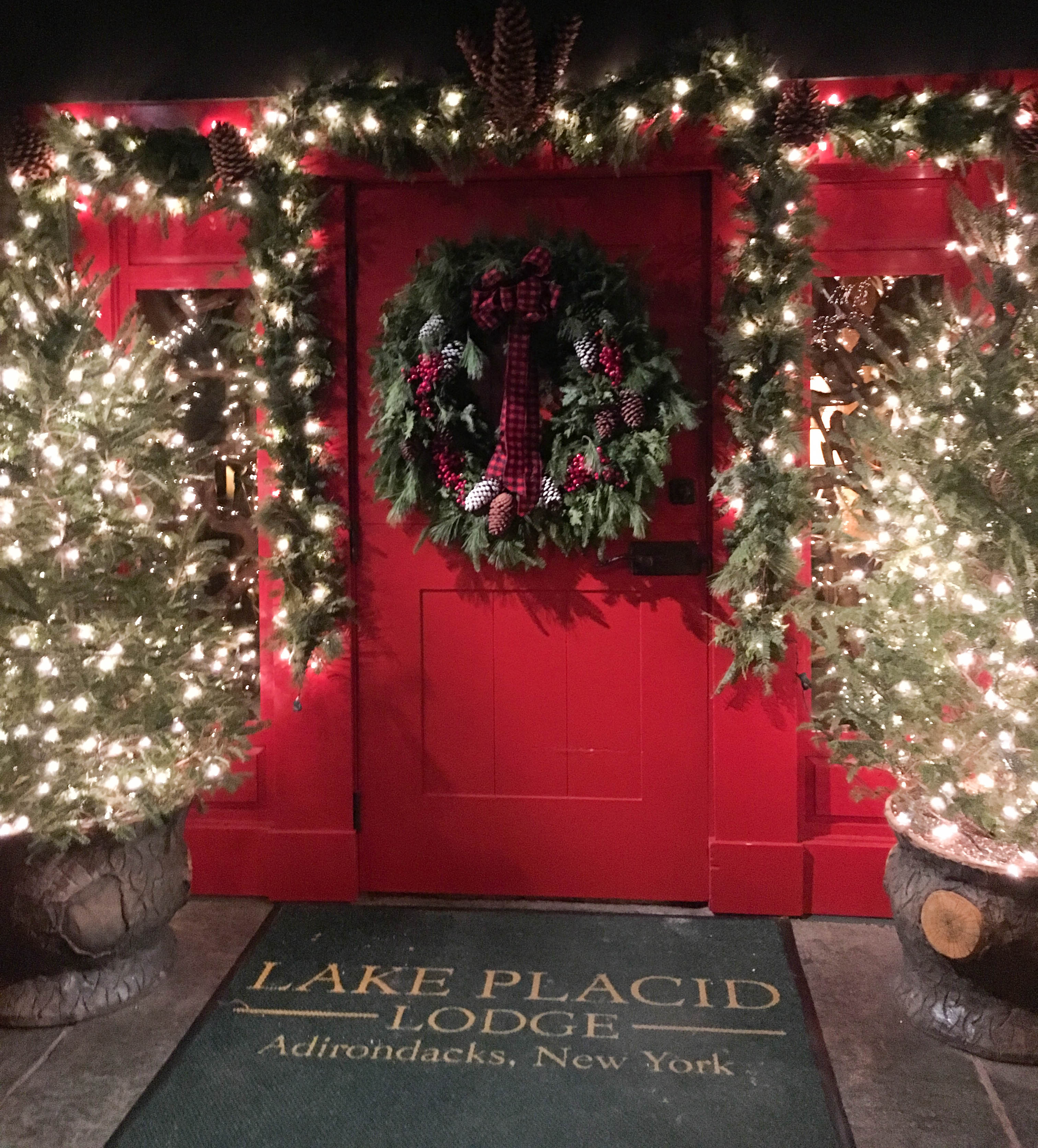 This upscale restaurant is located at the Lake Placid Lodge and is perfect if you're looking for a wonderful meal and special dining experience. Their wine list is extensive and the menu offers prix fixe or a la carte options. The seasonal tasting menu takes you on a journey from small, chilled bites to a hot, decadent entrees – every bit filled with a burst of complimenting flavors. We particularly loved it for a nice dinner in the winter, the holiday decor added so much to an already amazing dinner experience!
Comments