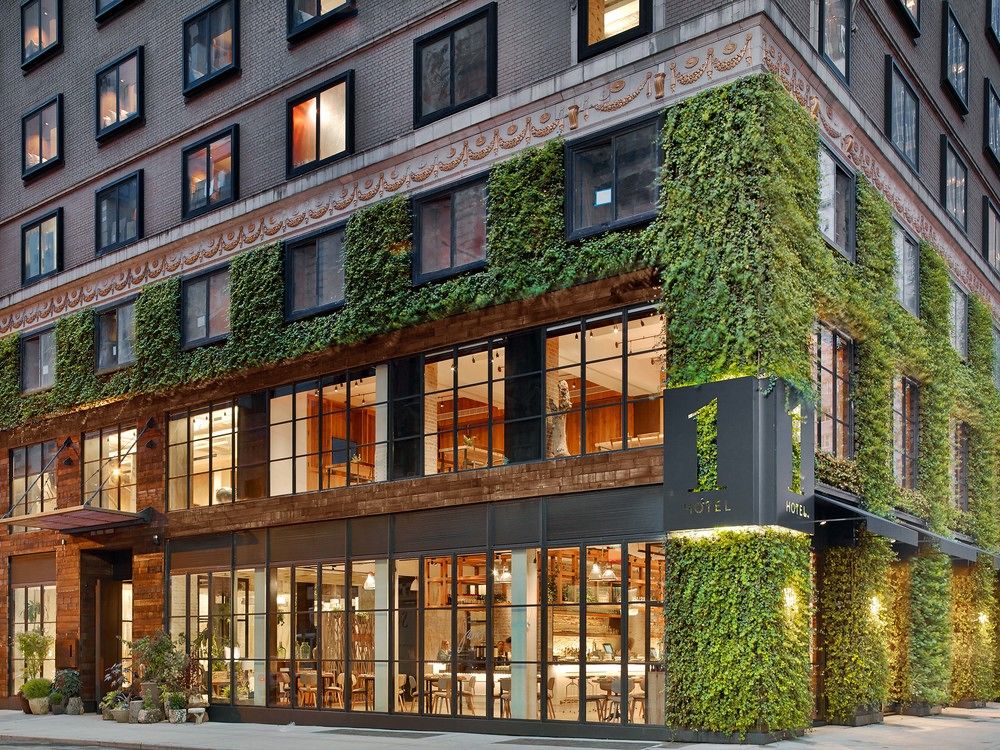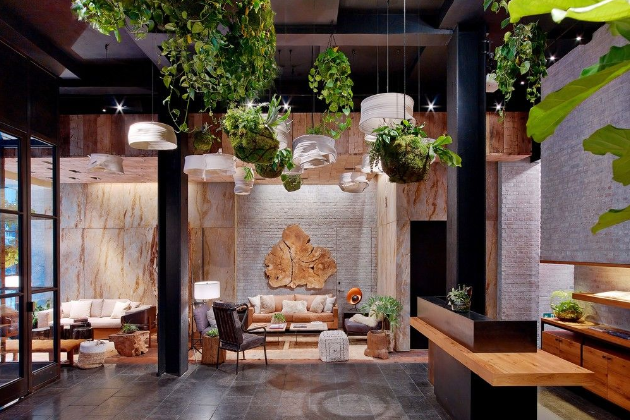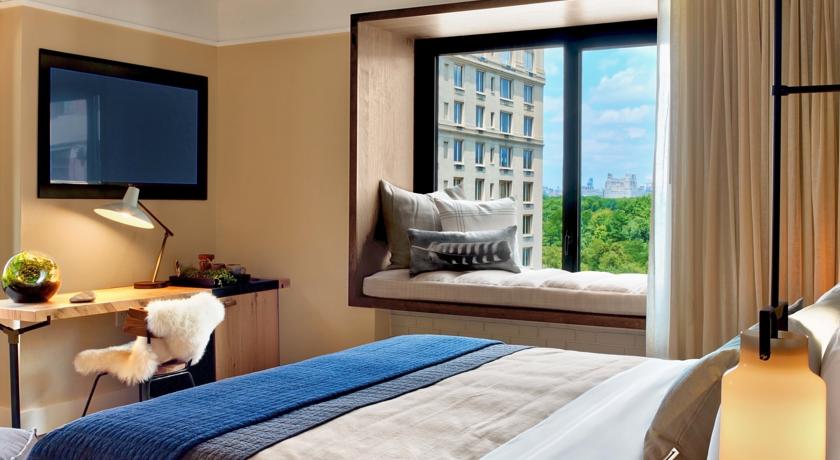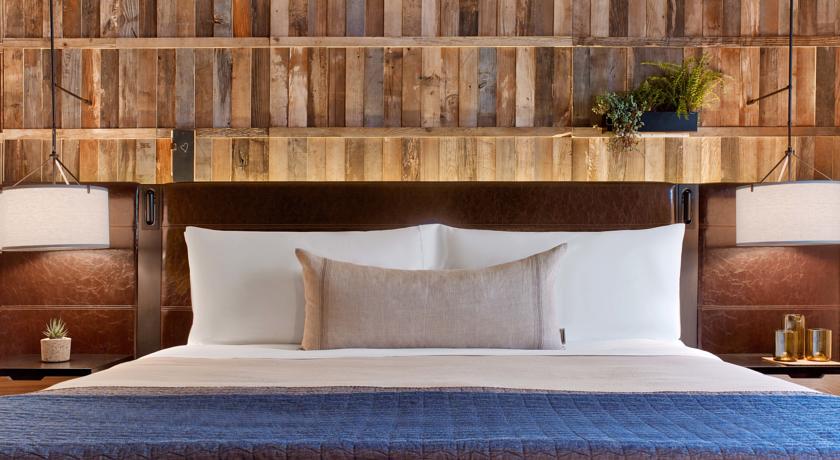 Photo Cred: 1 Hotel Central Park
Amid the colossal sky scrapers and throngs of people in Midtown, the new 1 Hotel Central Park shines as a welcomed refuge from the City's chaos. Four years in the making, the 1 Hotel brand's entrance to the Manhattan stage has left us, here at C+T, completely enamored. Reflecting nature around every corner, they deliver an eco-friendly experience with a focus on local and organic products. Without a doubt, this new boutique hotel has already left a mark on the New York hotel scene as one of the best in town.
Walking up to the hotel, you'll immediately get the sense this place is something special. Locally sourced reclaimed wood defines the exterior facade, with live foliage draping all around. This theme continues into the lobby and guest rooms, providing a stark contrast to the concrete world outside. Guest rooms are well-appointed and welcoming, and many come with interior glass showers and lovely views of central park. Their plush hemp-blend Keetsa mattresses provide for an indulgent sleep. No need to venture downstairs for the concierge, you're able to text any requests via your personal bedside Nexus device. Really unwind by unrolling your yoga mat from the closet and stretch out from a long day or walking (or eating).
Known for bringing nature and luxurious accommodations together, 1 Hotel Central Park is also a destination for its restaurant, Jams, by Chef Jonathan Waxman. Foodies no longer have to venture down to the West Village to enjoy the acclaimed chef's farmstand-fresh cuisine. One of the best new restaurants in Midtown, Jams remains in line with the hotel's mission to sourceg only the best local and fresh ingredients. Guests of 1 Hotel, in fact, have no need to even head downstairs to experience Chef Waxman's fare, because the Jams menu is also available for in-room dining.
Perhaps most impressive, the nightly rates at 1 Hotel Central Park are among the most competitive in the city. With a prime location by Central Park, stand-out restaurant, and top-notch accommodations, there really is not better choice in Midtown for both a leisure or business stay. We get the feeling there's only good things to come from the 1Hotel brand in the future.
Featured Photo Cred: Booking.com
Comments