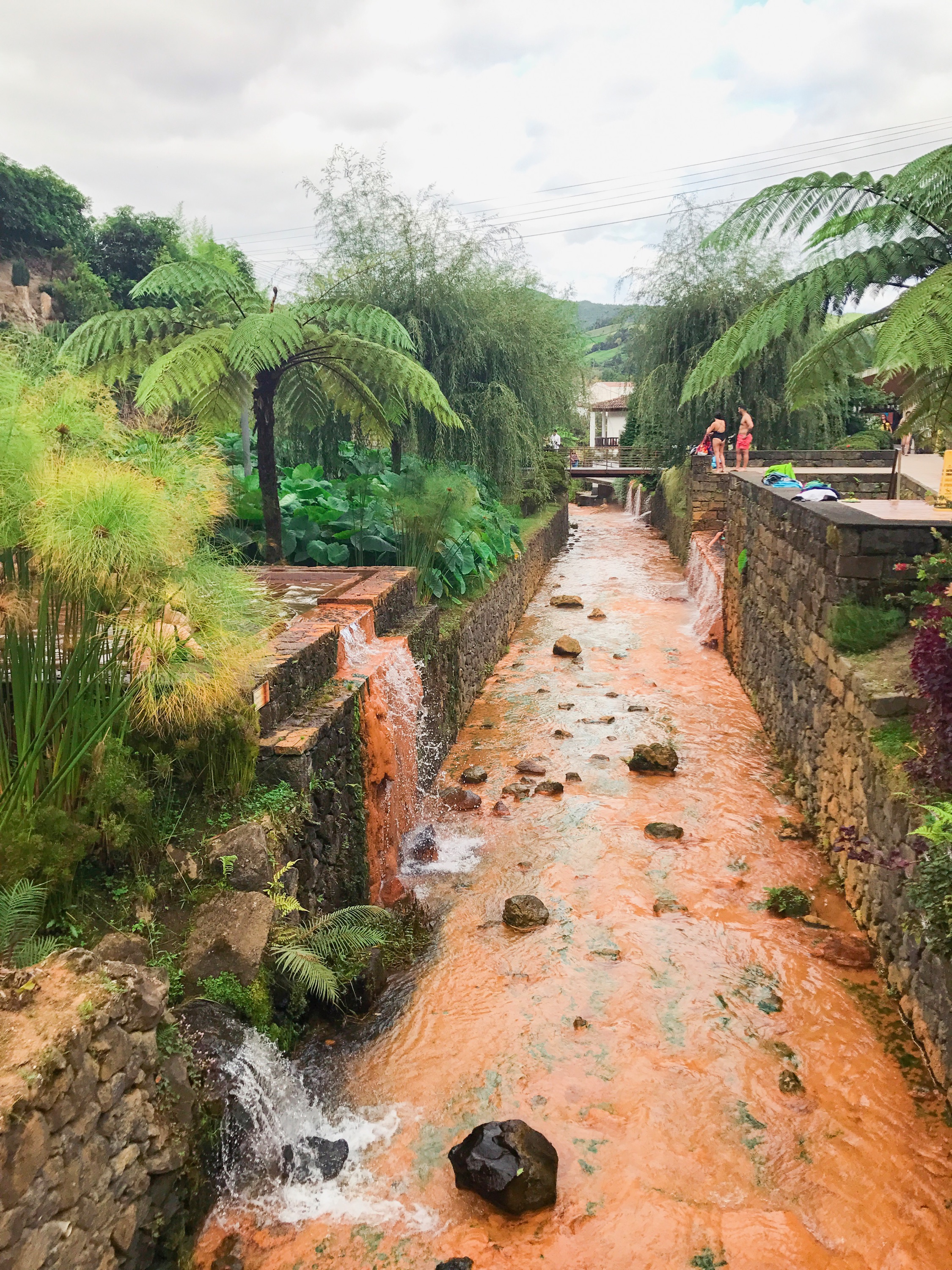 The archipelago of the Azores was created from many volcanic eruptions. Today, there are still many hot springs bubbling up from beneath, creating natural thermal baths all over the island of São Miguel. One of our favorites is Poca da Dona Beija. Comprised of 5 thermal pools, it's located in the town of Furnas. So many people come to experience the therapeutic benefits of the natural heated pools, they were forced for begin charging for entry. A fee of 4 Euros allows you in and also gives you access to the bathrooms, showers, and locker rooms. Drop your bags off and choose a pool, then spend the afternoon relaxing. Here are 5 reasons you must visit Poca da Dona Beija during your visit to the Azores.
1). it's good for your health
Walking up to the thermal baths, the first thing you notice is the color of the water. Tinted a rich shade of orange, you might worry you'll come out looking like an Oompa-Loompa. Alas, it's just iron making it appear that color and iron,  fiends, is good for you. The hemoglobin on your body carries oxygen to your blood cells and iron is an important part of hemoglobin. Iron helps regulate body temperature and if your iron levels are too low, you might experience restless leg syndrome. Iron also helps fight fatigue so if you're feeling jet-lagged a visit is especially helpful!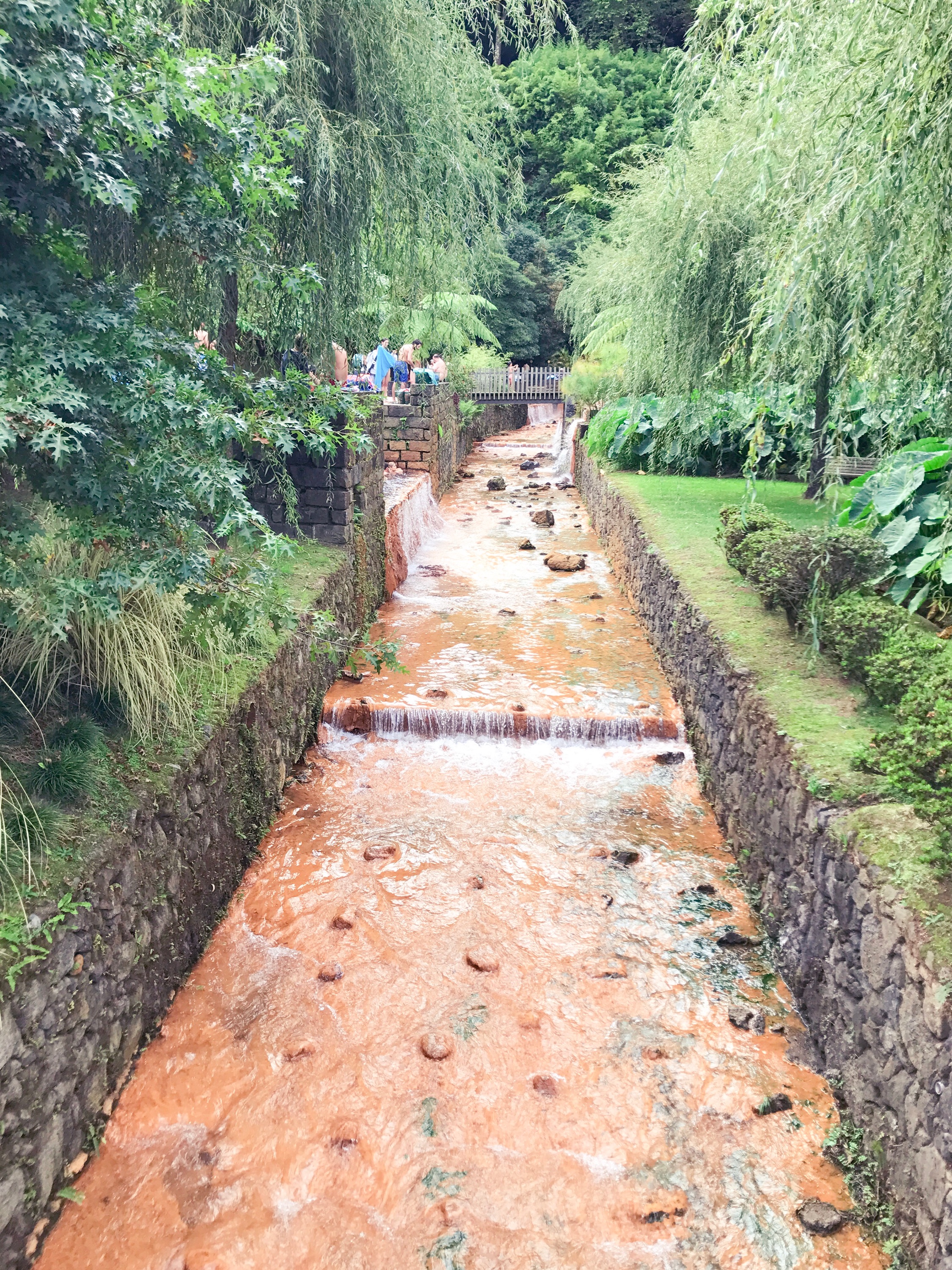 2) The architecture is amazing
The thermal pools here were designed by m-arquitectos . The brilliant design allowed them to use the water that was naturally occurring and just move it in different ways. The natural waters have been there for decades and farmers enjoyed the benefits the nutrients gave to their crops. The first person to frequent use the baths was supposedly a priest from town, in 1988. The new look was design and implemented in 2015, allowing more people to use the baths at once and creating a must see activity on the island. 
3) Hot water helps sooth tired muscles
Remember all  those times your mom gave you a heating pad to help with shoulder aches? Think of those as a giant heating pad. The water is the perfect temperature, where you can stay in for a bit and not get over heated. Water falls are found at each pool, allowing guests to sit beneath them and let the warm water beat down on a sore neck, shoulders, and back.
4) Great pictures
Lets face it – we live in a world where people want to get a great photo. The layout here allows for plenty of photo ops. Open from 7am-11pm, if you arrive early, you might even get a shot of the pools while they're empty…the perfect backdrop for that staged selfie.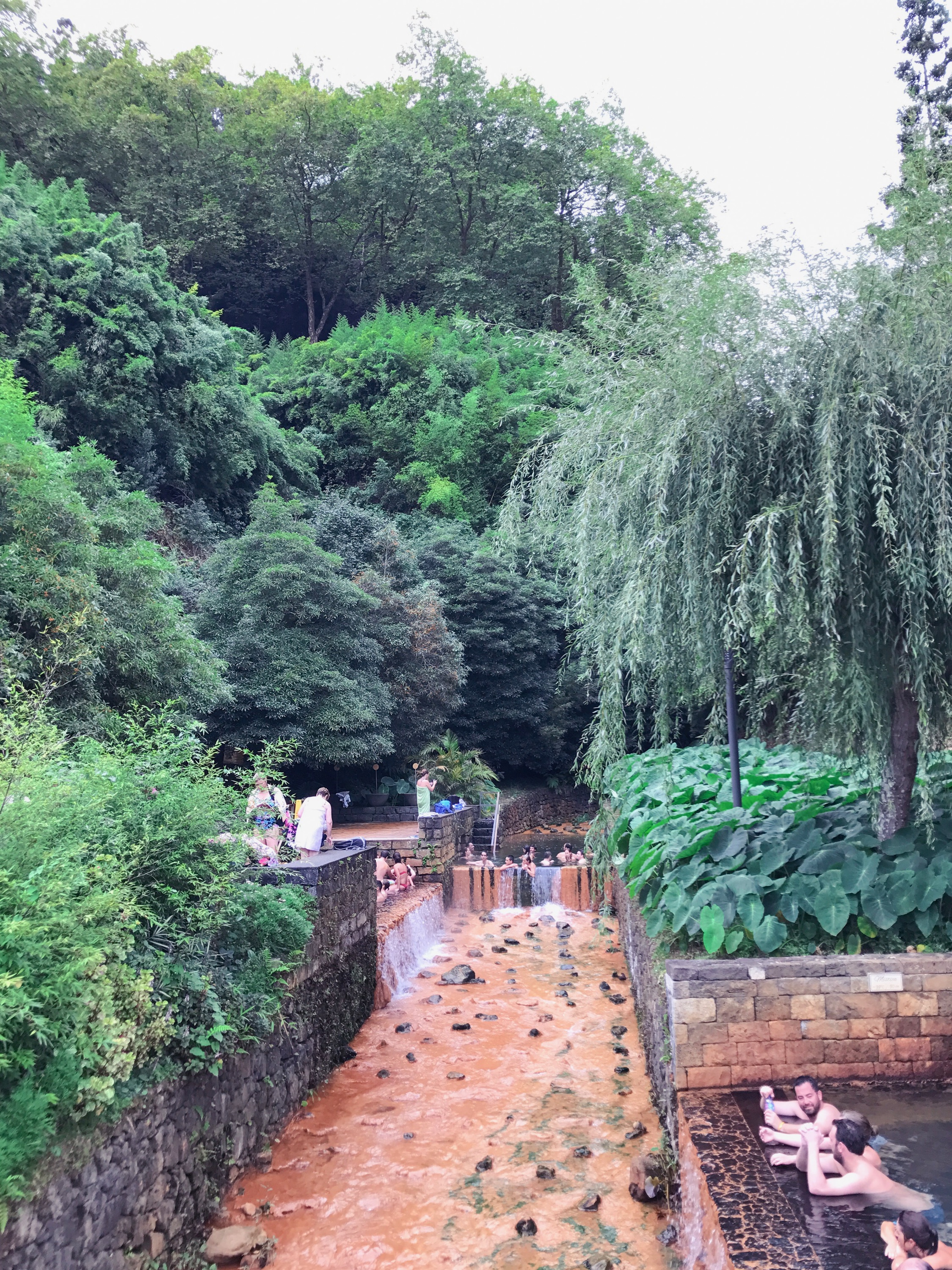 5) It's just cool
Living in NYC, the thought of sitting in any natural water here with other people is a little troublesome. NYC is a pretty dirty place. But nothing about the thermal baths here, though full of people, bothered us. The water is clean, there isn't any litter lying around, and the people were polite. Seeing the thermal baths at Poca da Dona Beija is just really cool!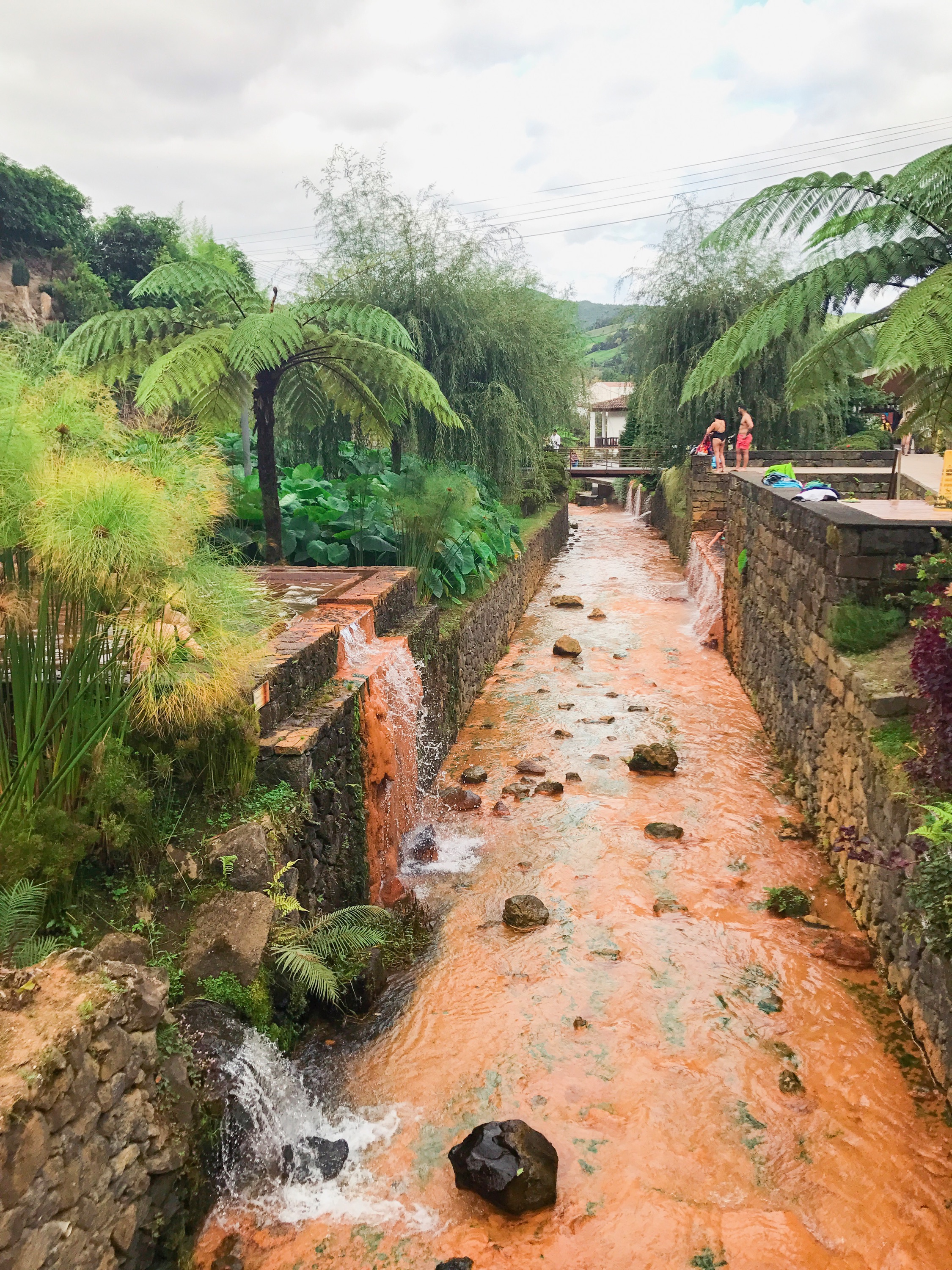 Comments