Often times, the places that are hardest to get to are the ones most worth visiting. West Texas certainly fits in the category. While its eastern neighbors, like Austin and San Antonio, tend to get all the attention, West Texas has a burgeoning art scene, amazing food, rich culture, and – of course – the incredible Big Bend National Park. You'll need to chisel out at least a couple days to have enough time for proper exploration, since West Texas is pretty darn spread out. Drive times from one town to the next can be at least 30 minutes; longer if you're driving at night because wild jackrabbits and javelina dart across the highway at unnerving rates. One of the most beautiful and remote parts of the country, a trip to West Texas is well worth travel time. Follow our guide below to make the most of your time in the area.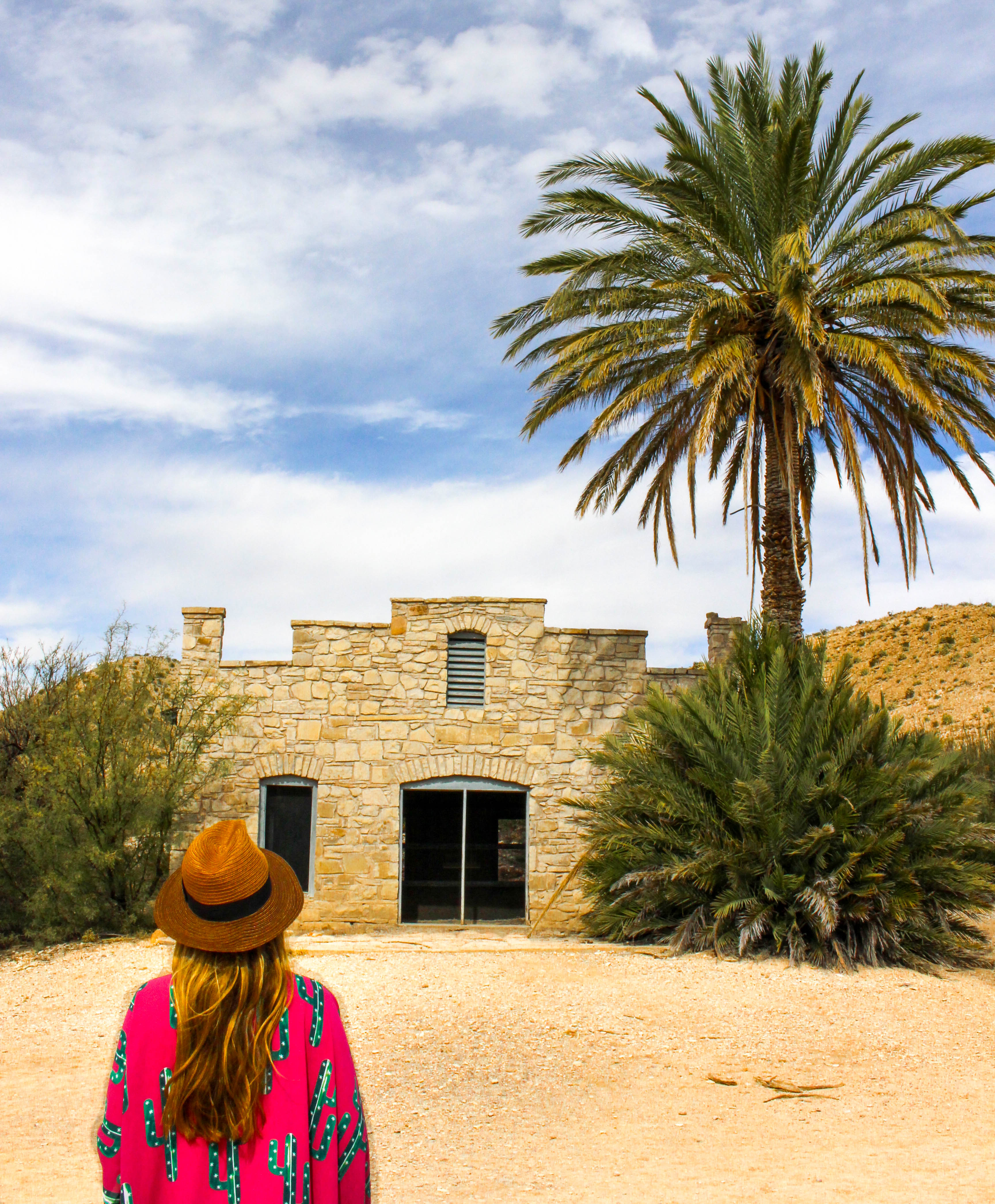 ---
do|do|do|do|do|do
Check out the art scene
Minimalist art installations have put Marfa on the map recently, but eclectic art pieces can be found all throughout Alpine and beyond. For prime Instagrammabilty, go early when there are no crowds and that famous pink West Texas sunrise illuminates the sky. Remote highways make it easy to pull over for an uninterrupted photo-op.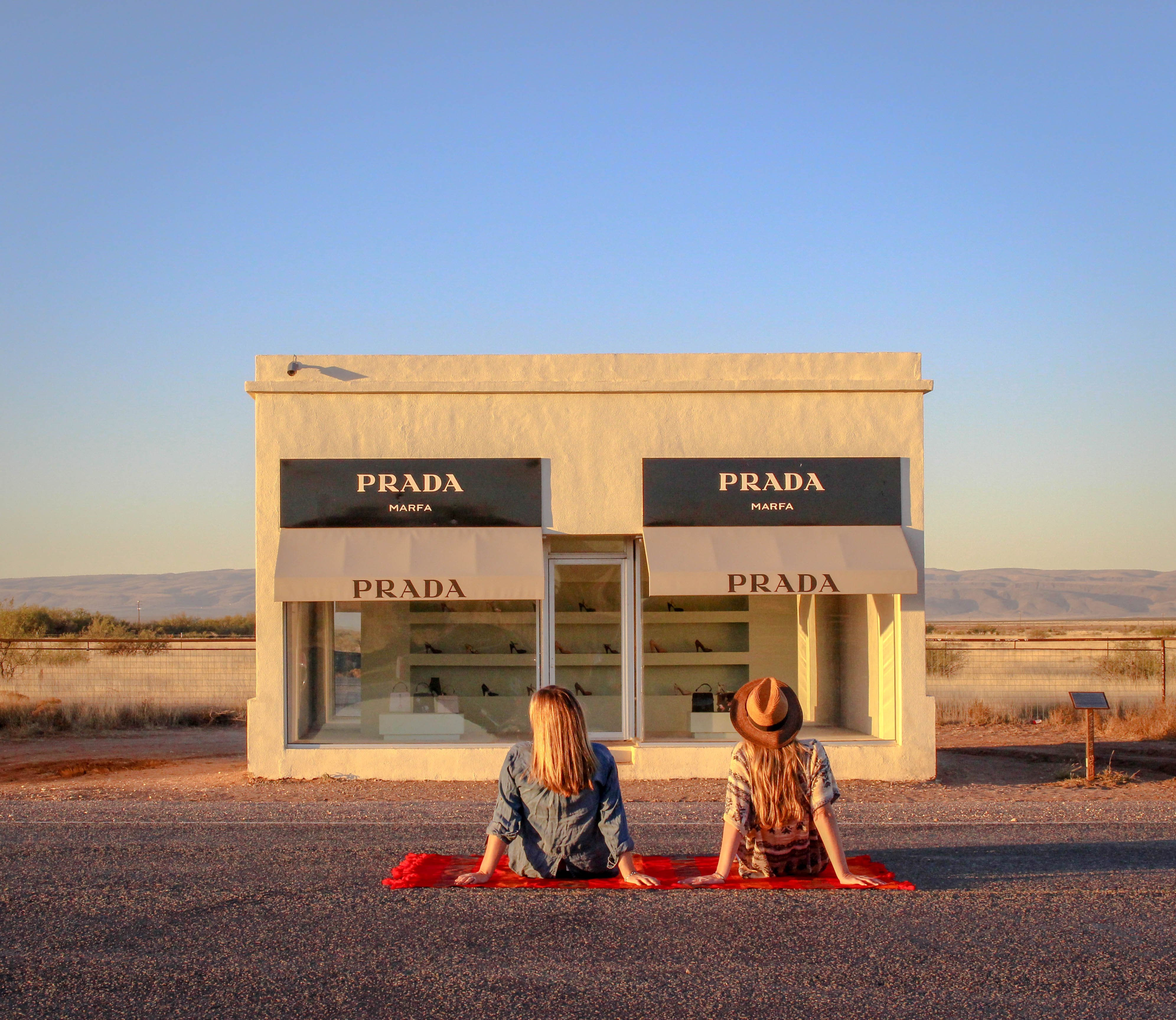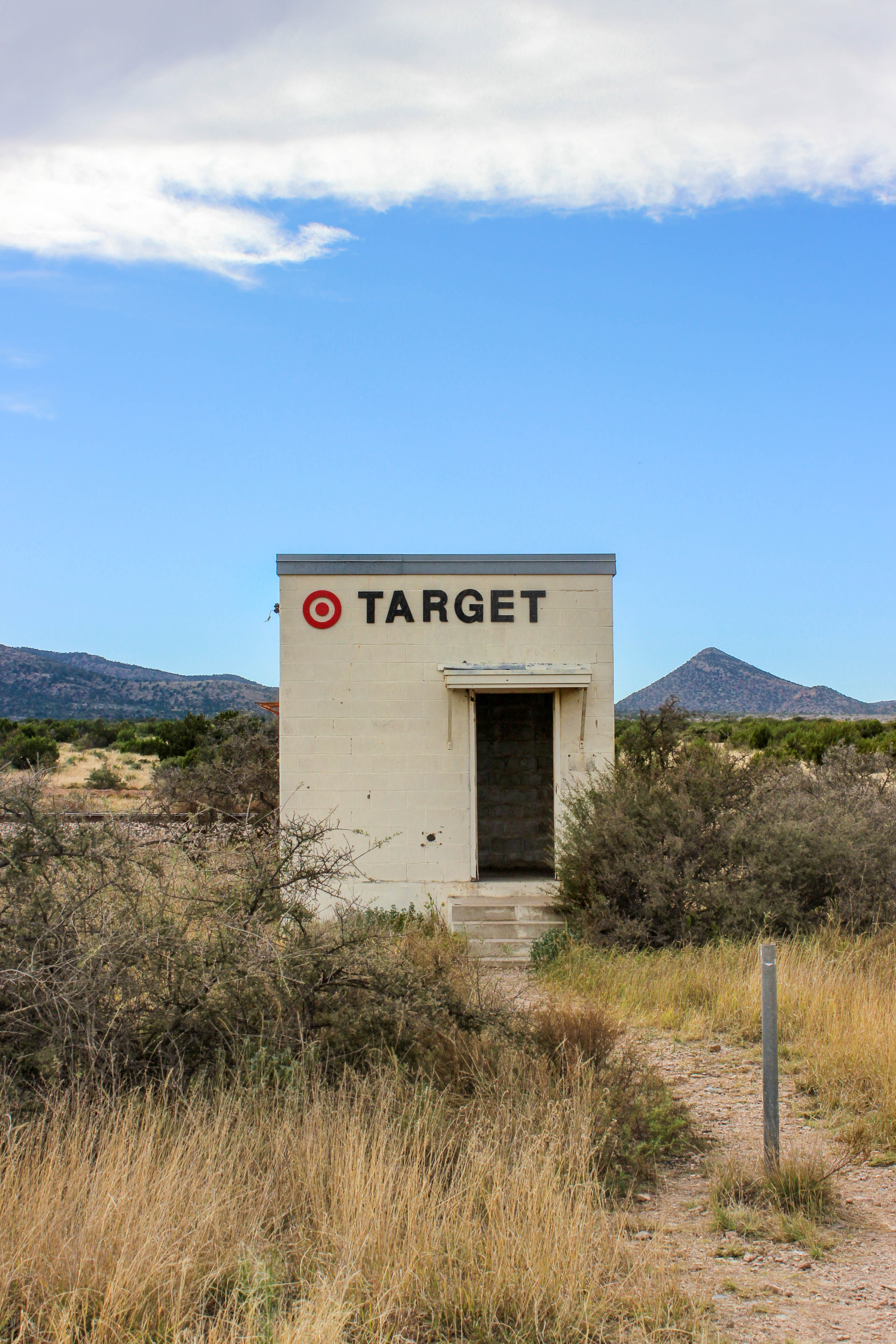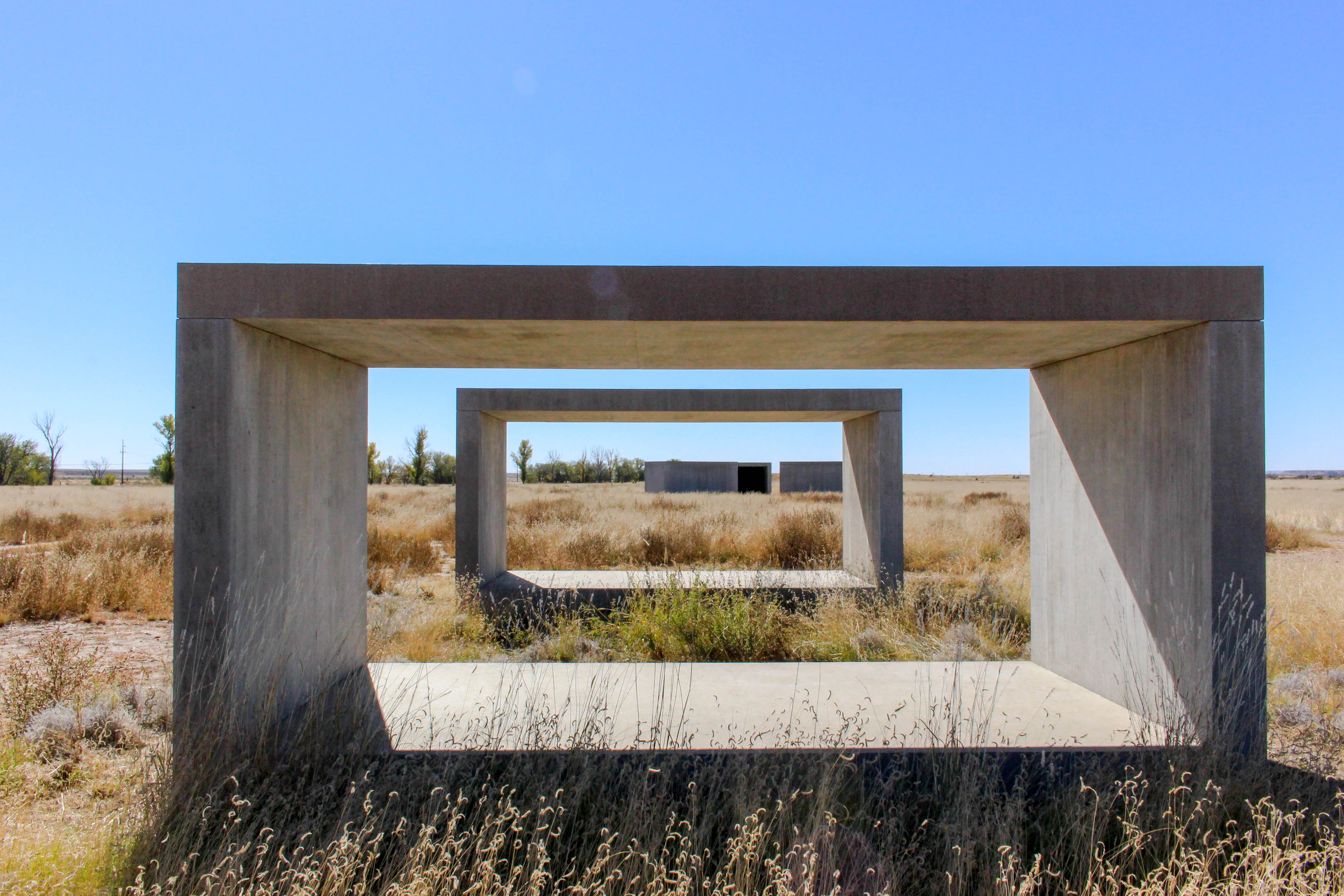 Boutique Shops and Galleries
Locally owned boutiques are flourishing in the town of Alpine. A walk along the main drag through town will afford you the opportunity to pop in and out of a myriad of fun shops. Our favorite was Gypsy Rebel Boutique, a trendy women's clothing shop housed in a bright silver airstream trailer.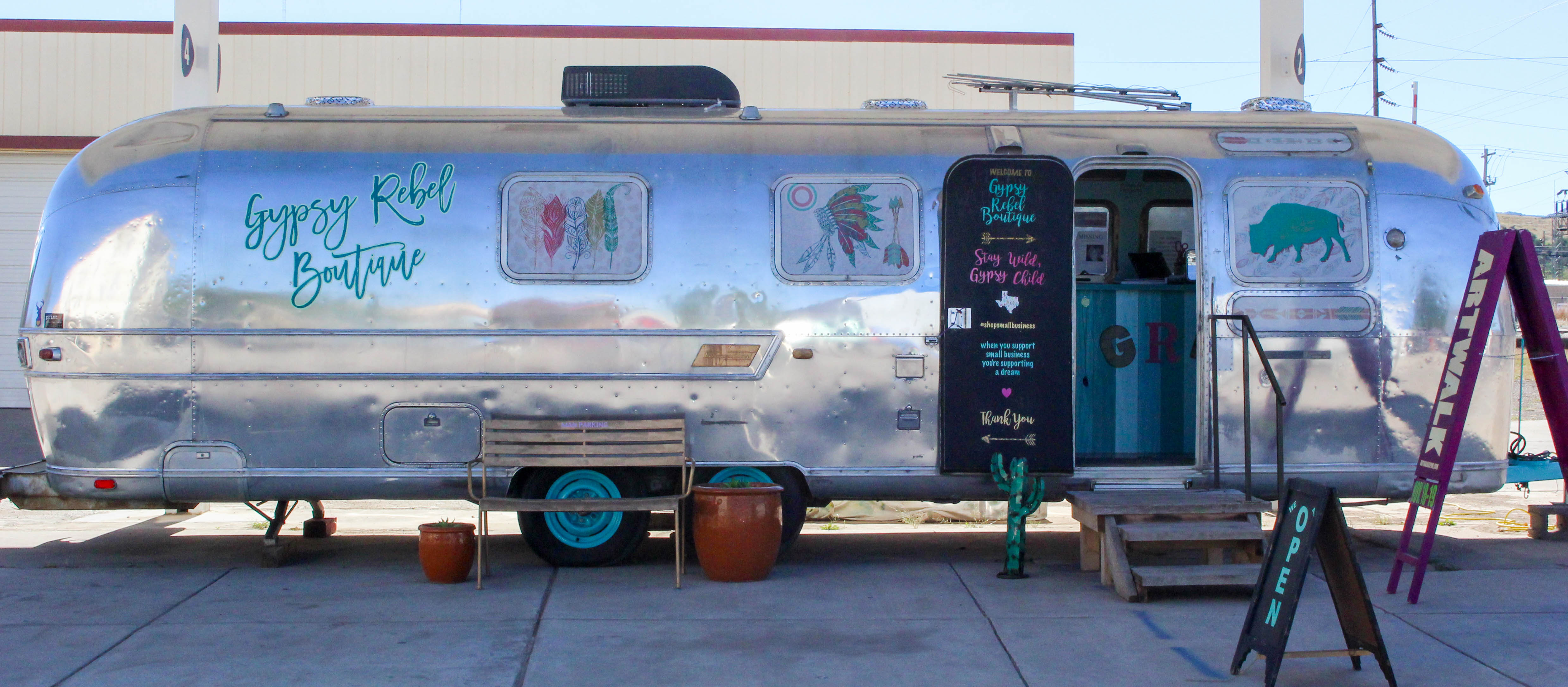 Visit the local brewery
Visit any local bar in Alpine and you'll likely be offered a beer from Big Bend Brewery Co. If it goes down nice and smooth, swing by the brewery for a tour and tasting every Saturday.
Take a drive
To take in the unbelievable views and vistas around town, take a drive. Here, the journey is the trip. Choose a random side road and just cruise until you hit a dead end. Miles of flat land is surrounded by jagged mountains and dotted with cacti and cattle. The scenery truly can't be beat.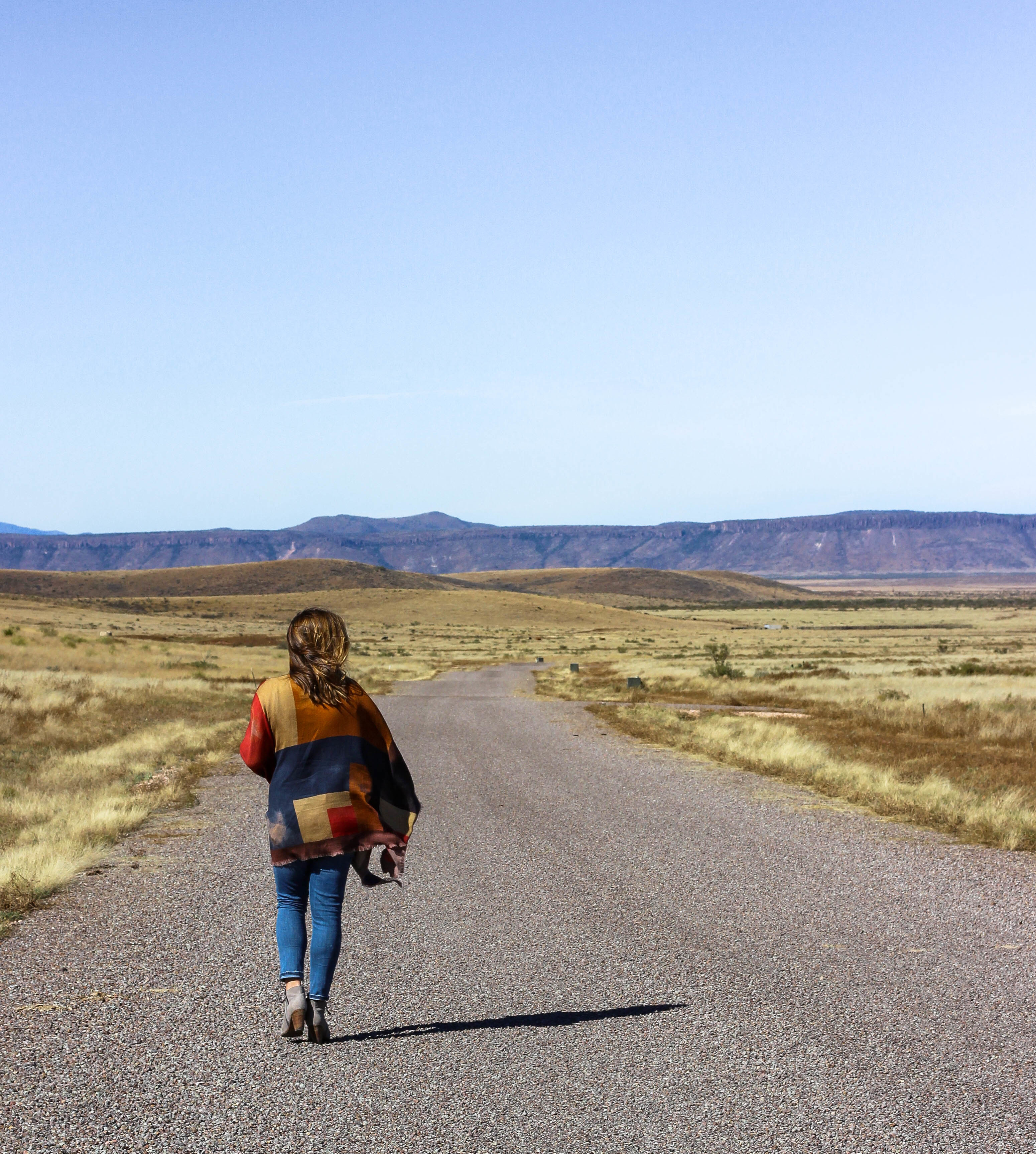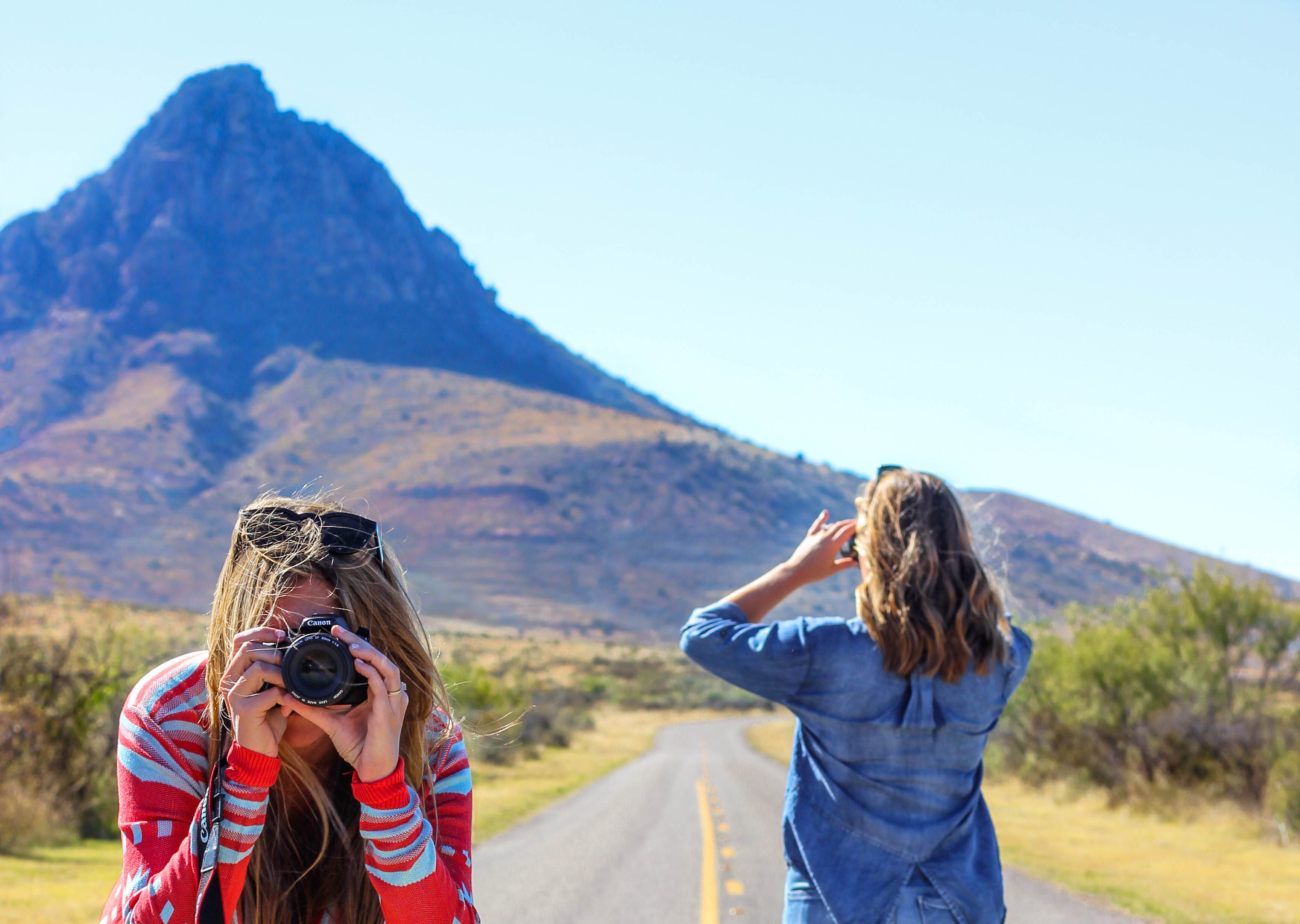 Visit Big Bend National Park
Something not to be missed, a trip to Big Bend National Park will leave you and your fellow travelers in awe. The park, the largest in the lower 48 United States, is filled with hikes, gorgeous views, and unforgettable vistas. The Chihuahuan Desert, which is the largest desert in North America, is one of the most biologically diverse in the world. Whether you visit for a day hike or decide to camp out, you'll see a variety of animals, plants and spectacular terrain. See more photos of Big Bend here.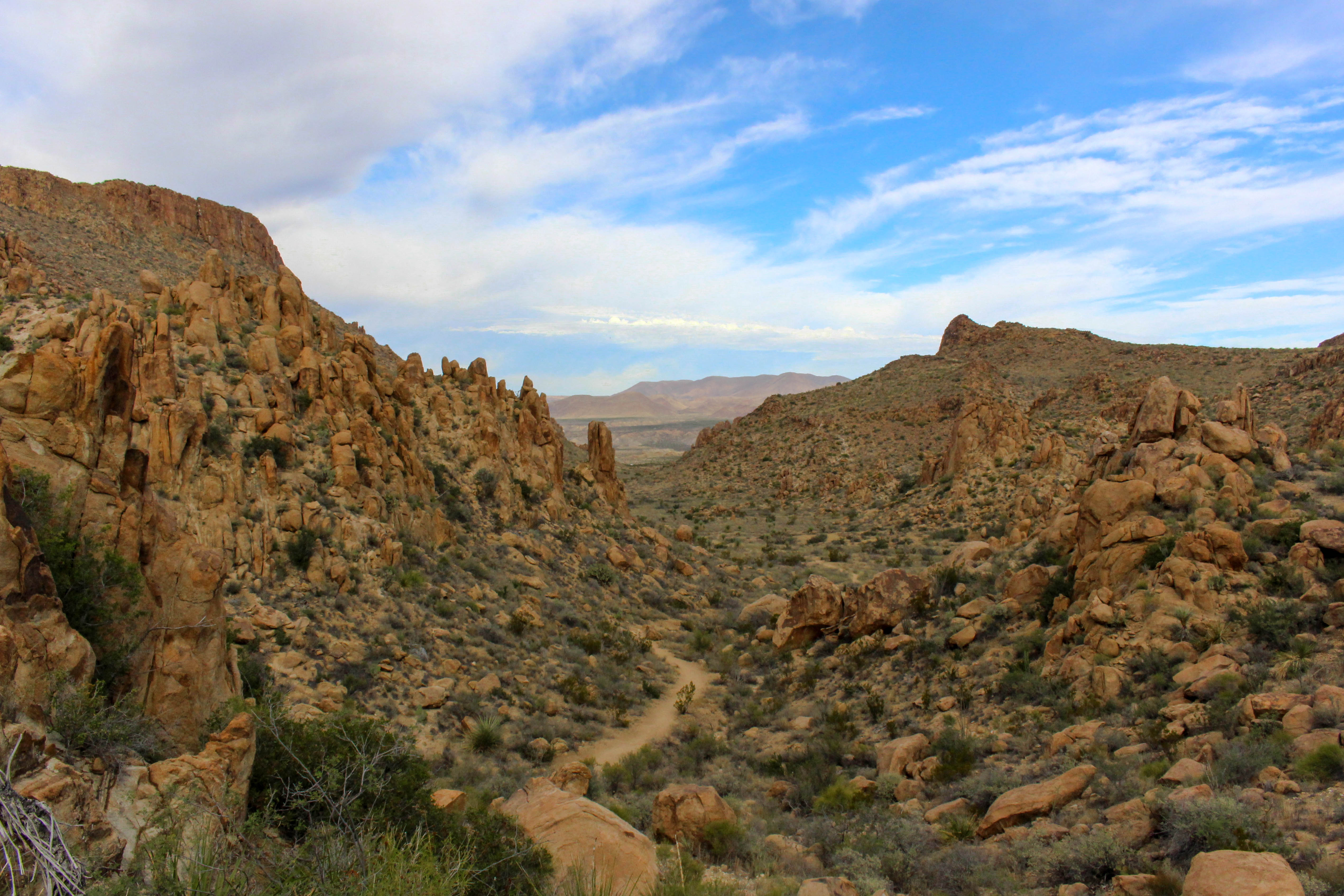 eat|eat|eat|eat|eat|eat
Food Shark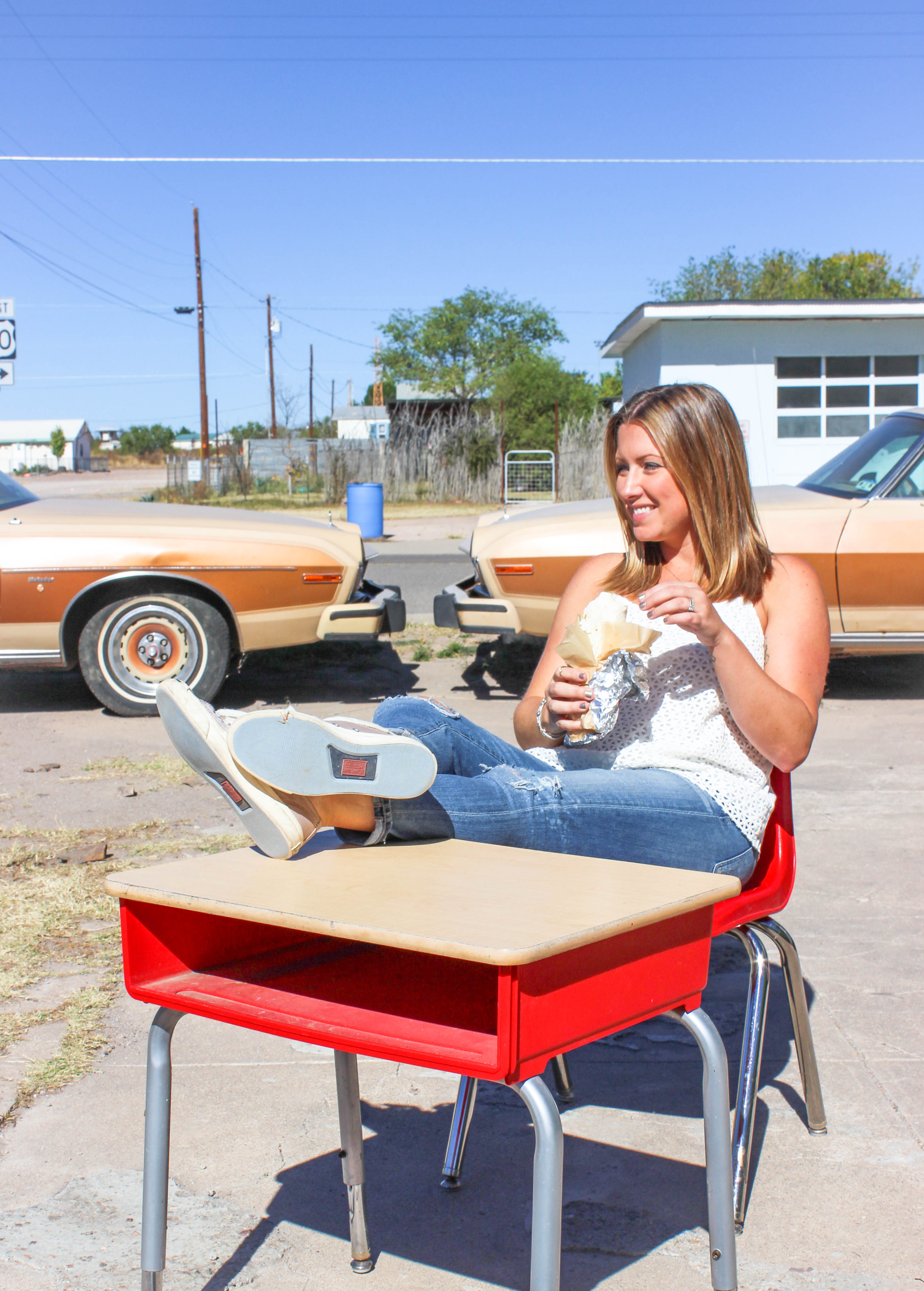 If it's good enough for Beyoncé, it's good enough for us! This funky food truck in Marfa serves up some crazy creative Middle Eastern food. We suggest the Marfalafel, with big balls of falafel topped with tahini, tomatoes, and cucumbers, wrapped in a jumbo flour tortilla. Old school desks and chairs litter the corner lot, providing a fun spot to eat and hang out.
The Century Bar & Grill
Located inside the Holland Hotel in Alpine, The Century Bar & Grill is likely the best dinner spot in town. Steak is the star here, with dishes like Bacon Wrapped Filet Mignon and the Texas Flat Iron Steak showcased on the menu. Hearty sides like mashed potatoes and crispy onions make these meals the stick-to-your-ribs kind.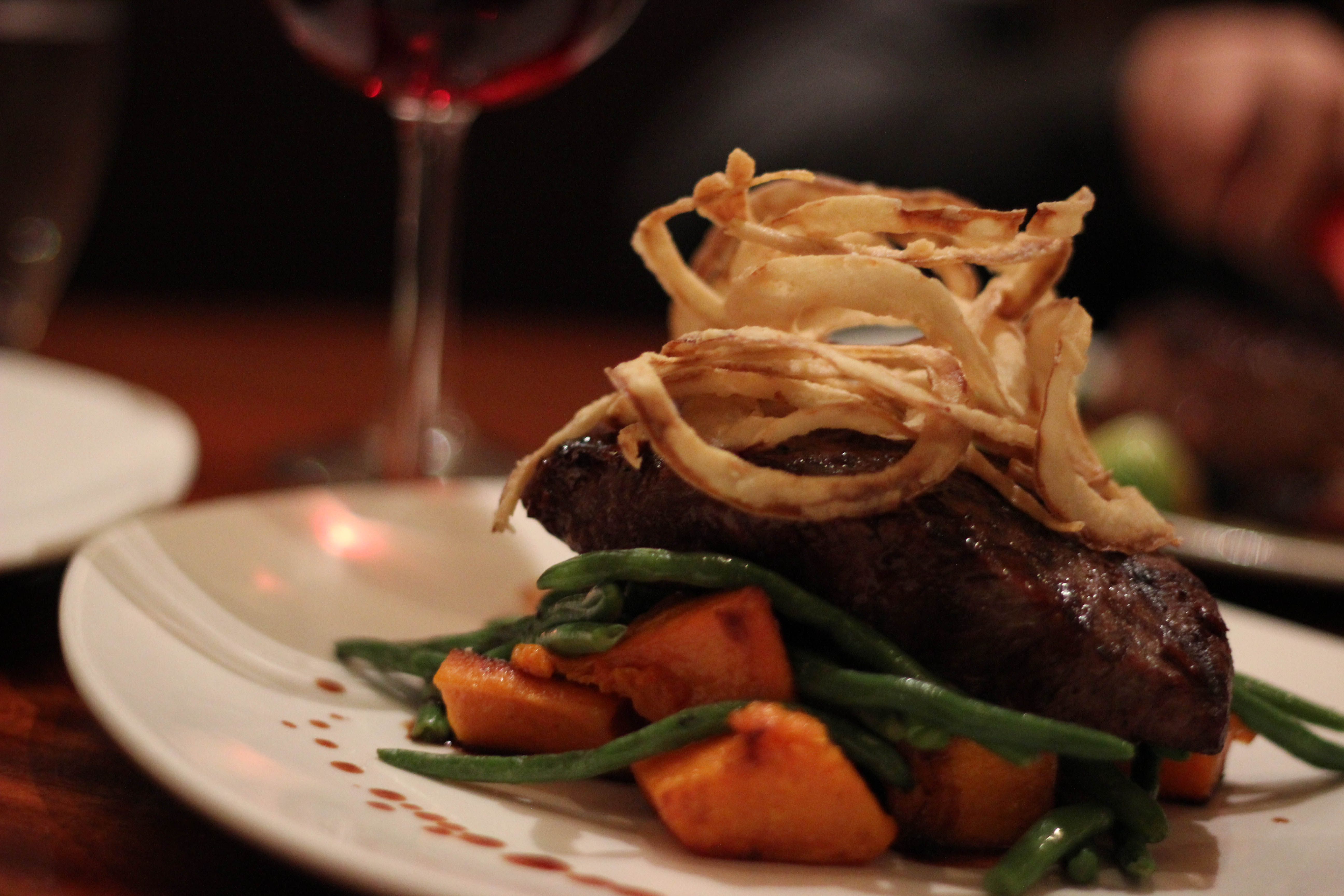 Cow Dog
Another food truck, this time in Alpine, Cow Dog dishes out some tasty hot dogs and snacks. A great spot for lunch, they've got plenty of outdoor seating.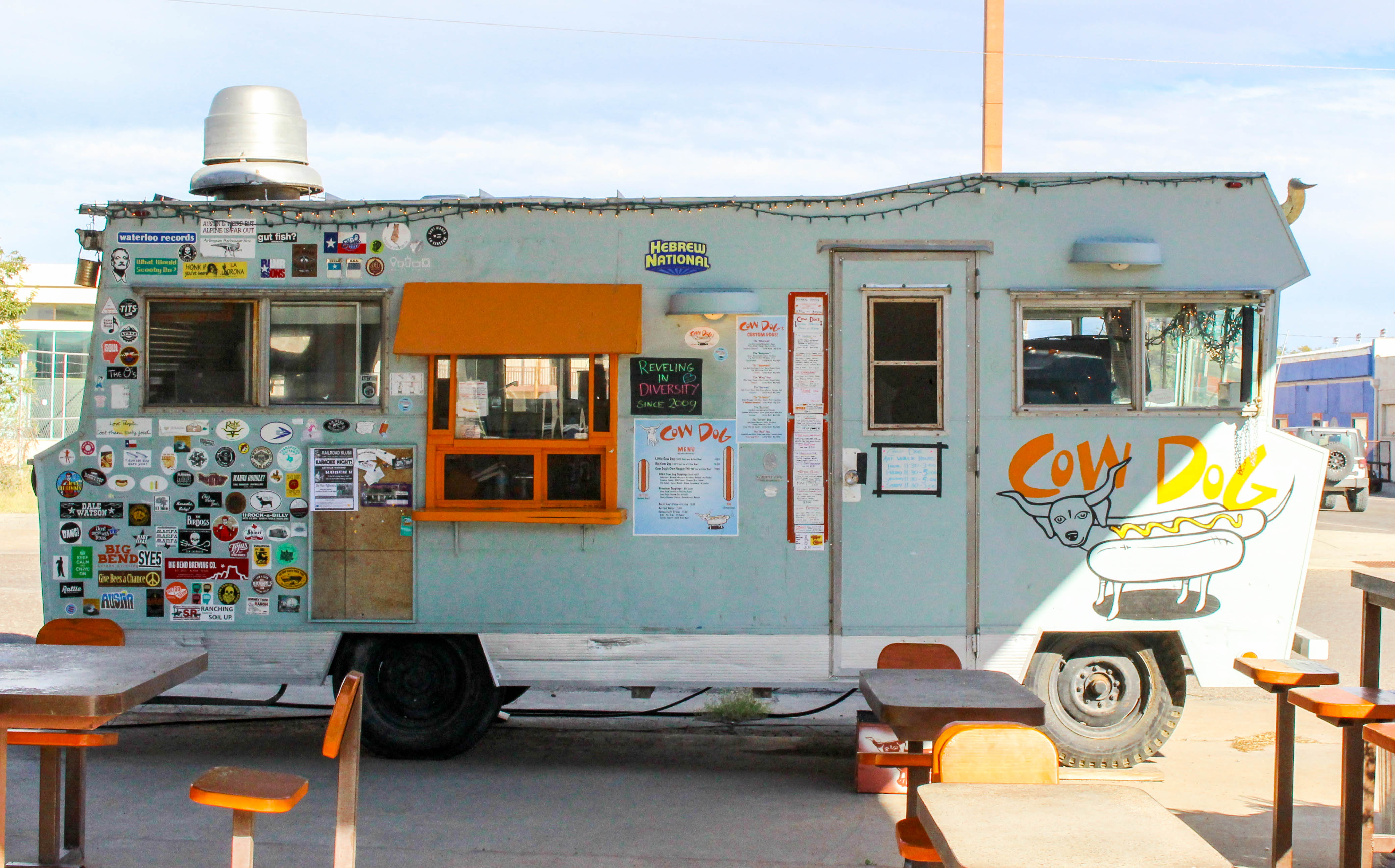 Judy's Bread and Breakfast
A local favorite for an early breakfast, you'll likely pass a table full of cowboys on your way to the counter. For a hearty breakfast, go for the breakfast burritos. If you're craving something sweet, satisfy the urge with one of their big-as-your-head cinnamon buns.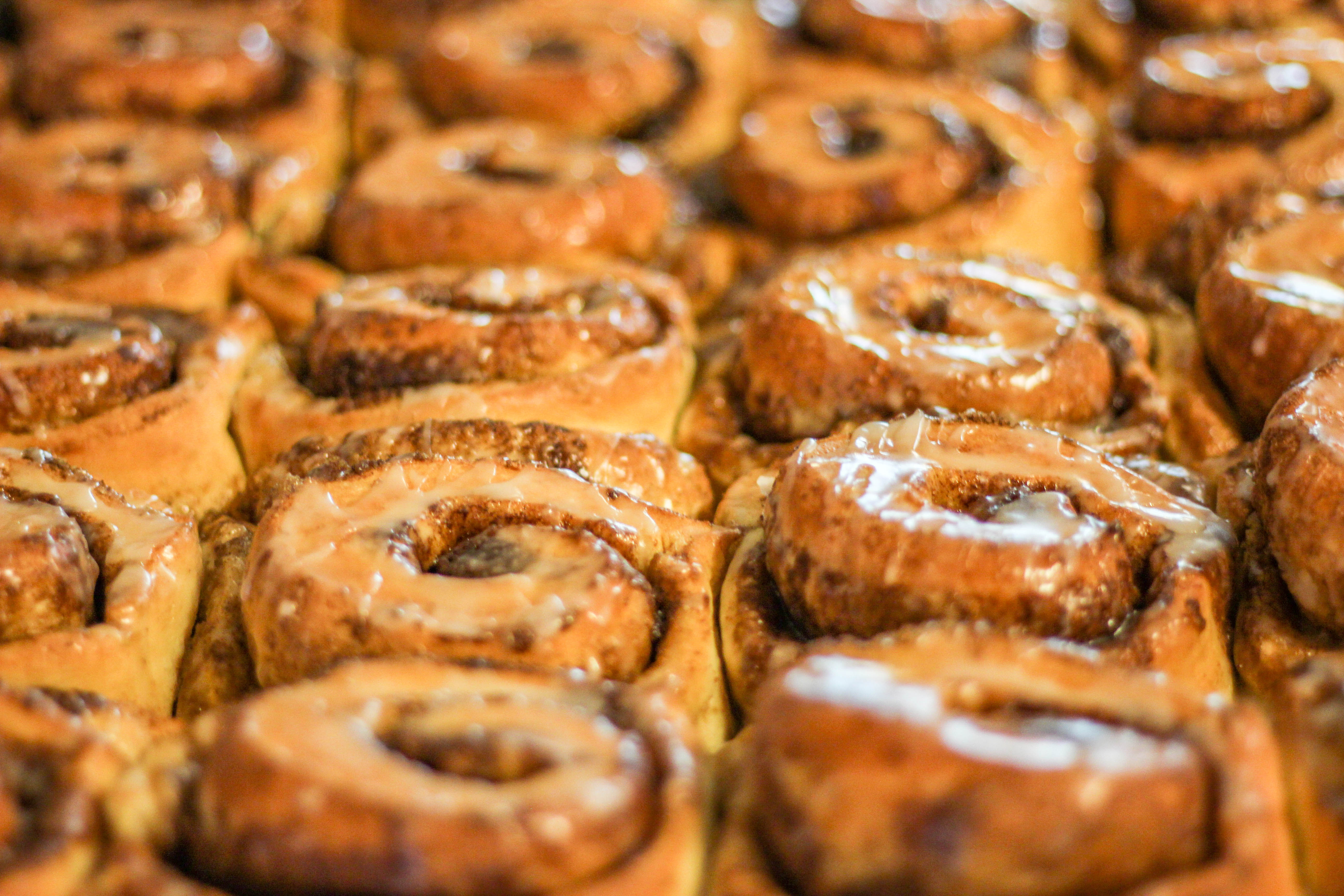 |caffinate |
Cedar Coffee Supply
Pop in this corner coffee shop in Alpine for a Tan Brewster (cold brew + milk + vanilla simple syrup) or a latte. In the mornings, they serve breakfast burritos and crepes and you can grab them to-go if you're headed out to explore.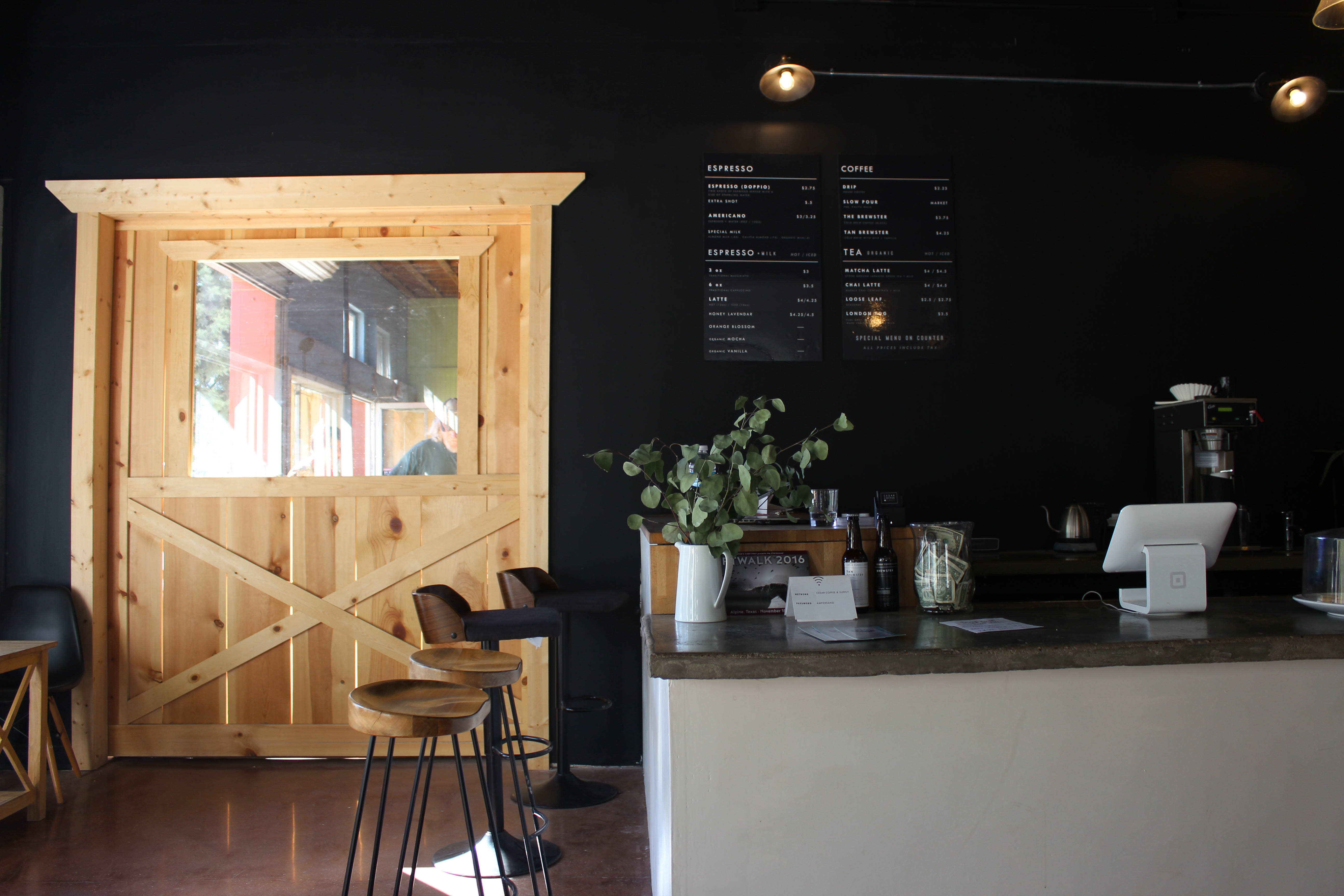 stay|stay|stay|stay|stay|Stay
Holland Hotel
The largest hotel in town, Holland Hotel is the perfect place stay for a true West Texas experience.Situated along the main drag of Alpine, the 100-year-old hotel has long been a gathering place for locals and tourists alike. The friendly boutique hotel is decorated to reflect its location; bits of Texas, inspiration from Mexico, and photos of Big Bend are all nicely mingled together. Read more here.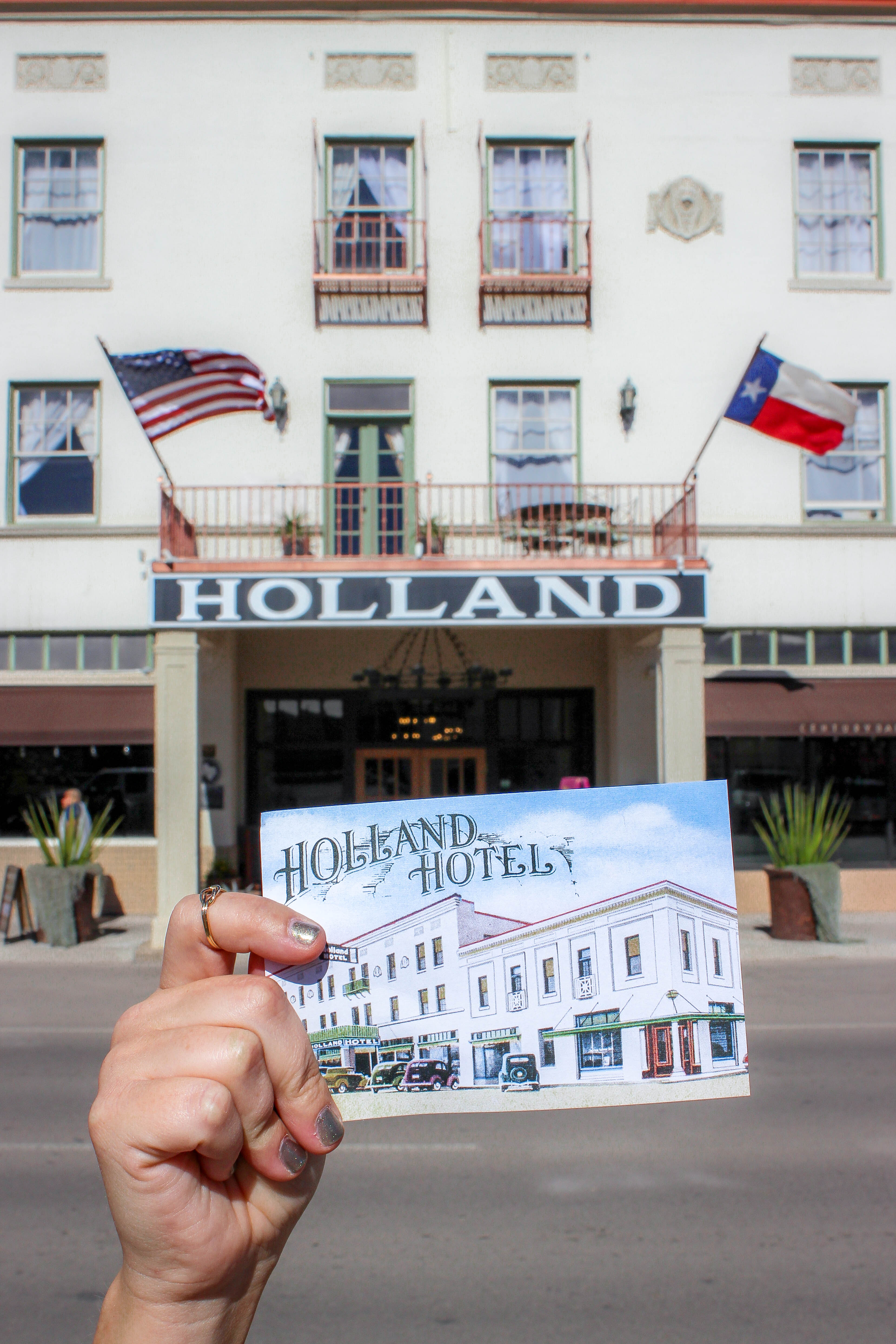 The Maverick Inn
Pulling off Highway 90 onto the property, it's as if you've arrived to a town straight out of old western movie. Cacti line the streets and weathered wagon wheels rest agains sand-colored buildings. Laid out like a village, the guest rooms are spread throughout the property, each feeling more like a spacious, boutique apartment rather than a standard hotel room. Click here to read more.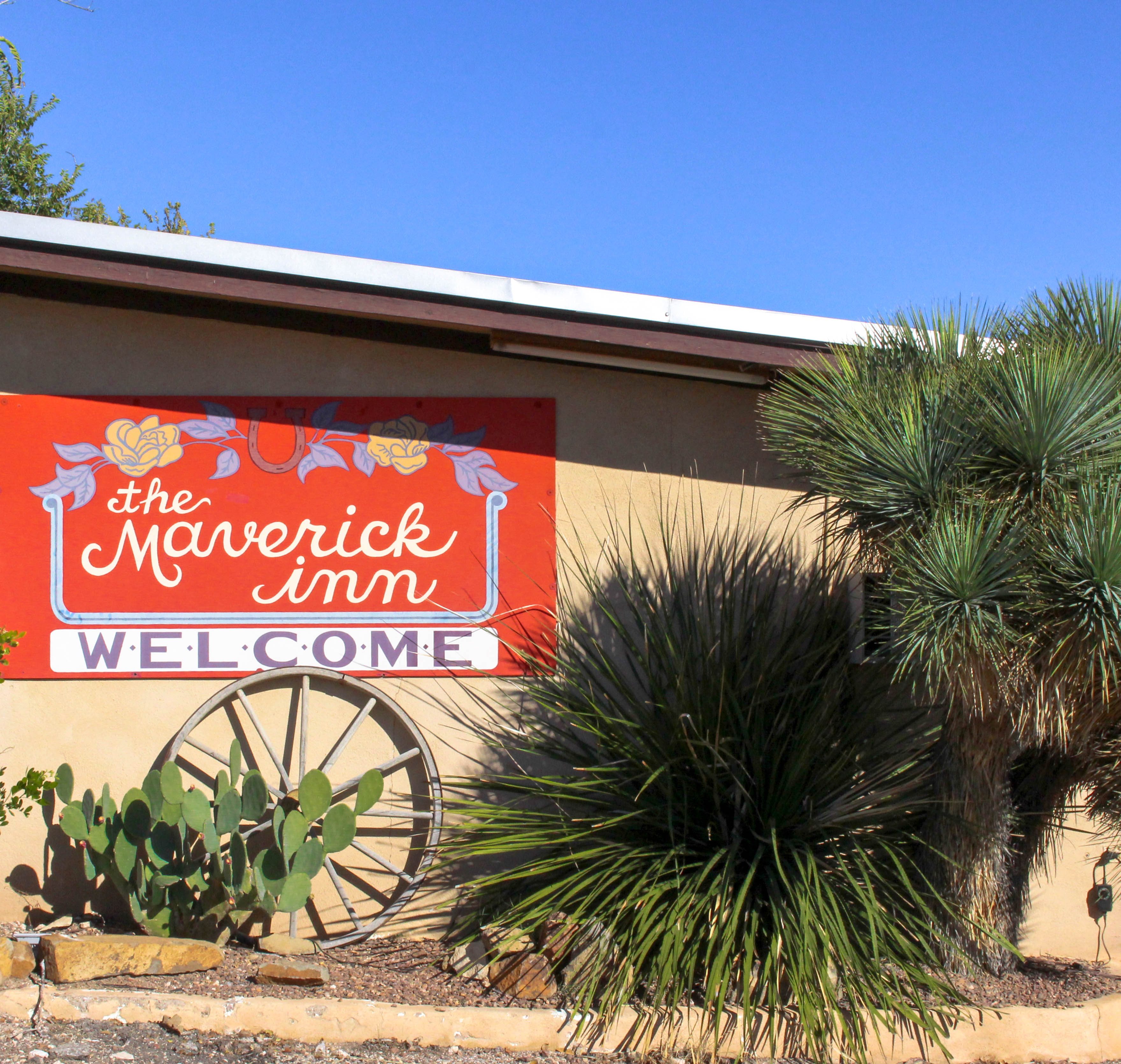 Hotel Saint George
The newly renovated Hotel Saint Georte is the perfect home base for a trip to Marfa. The 55 guest rooms are decorated in a comfortable, modern style and the chic design is a fun contrast to the desert landscape outside. For more information, read our post here.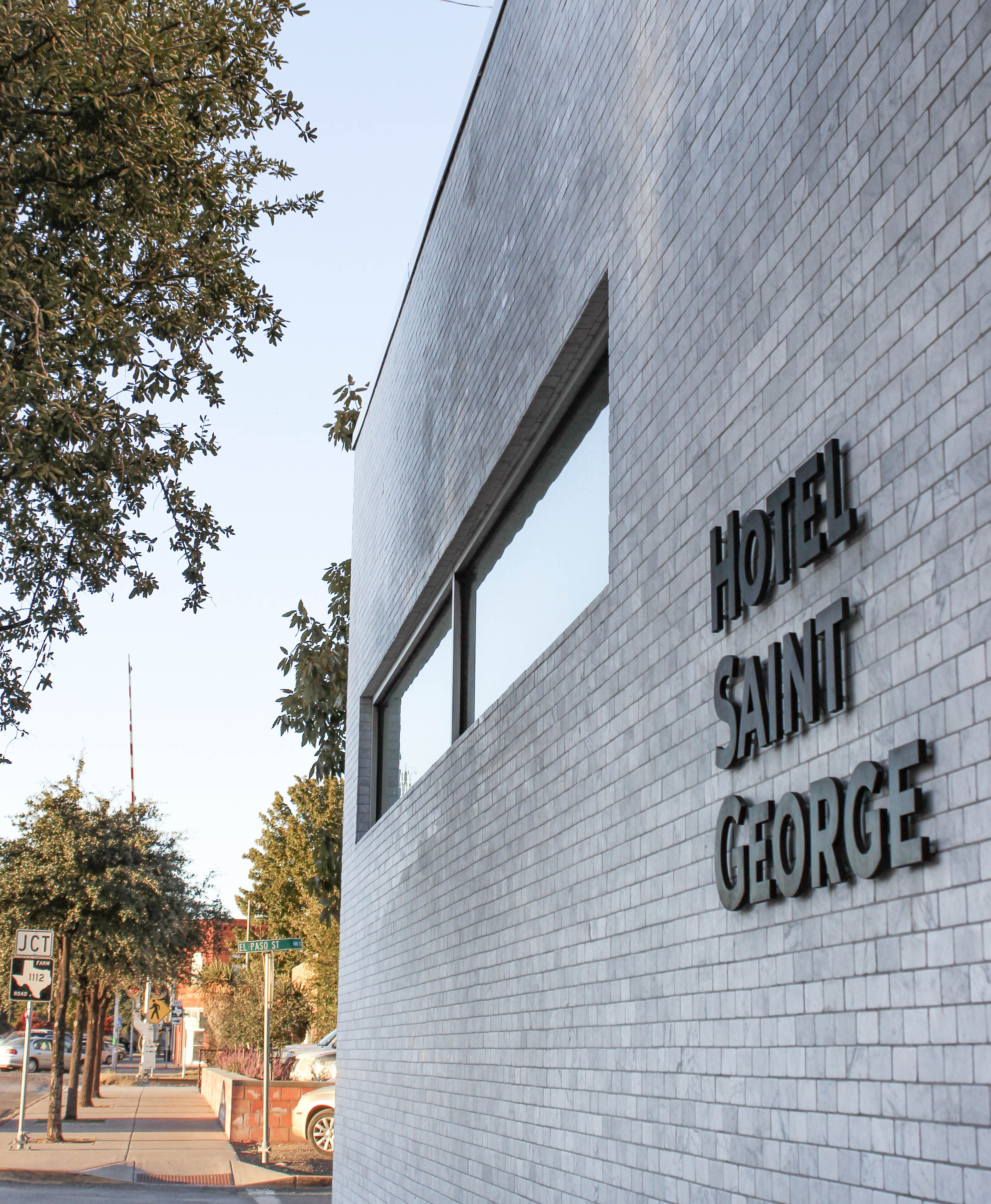 ---
More Pics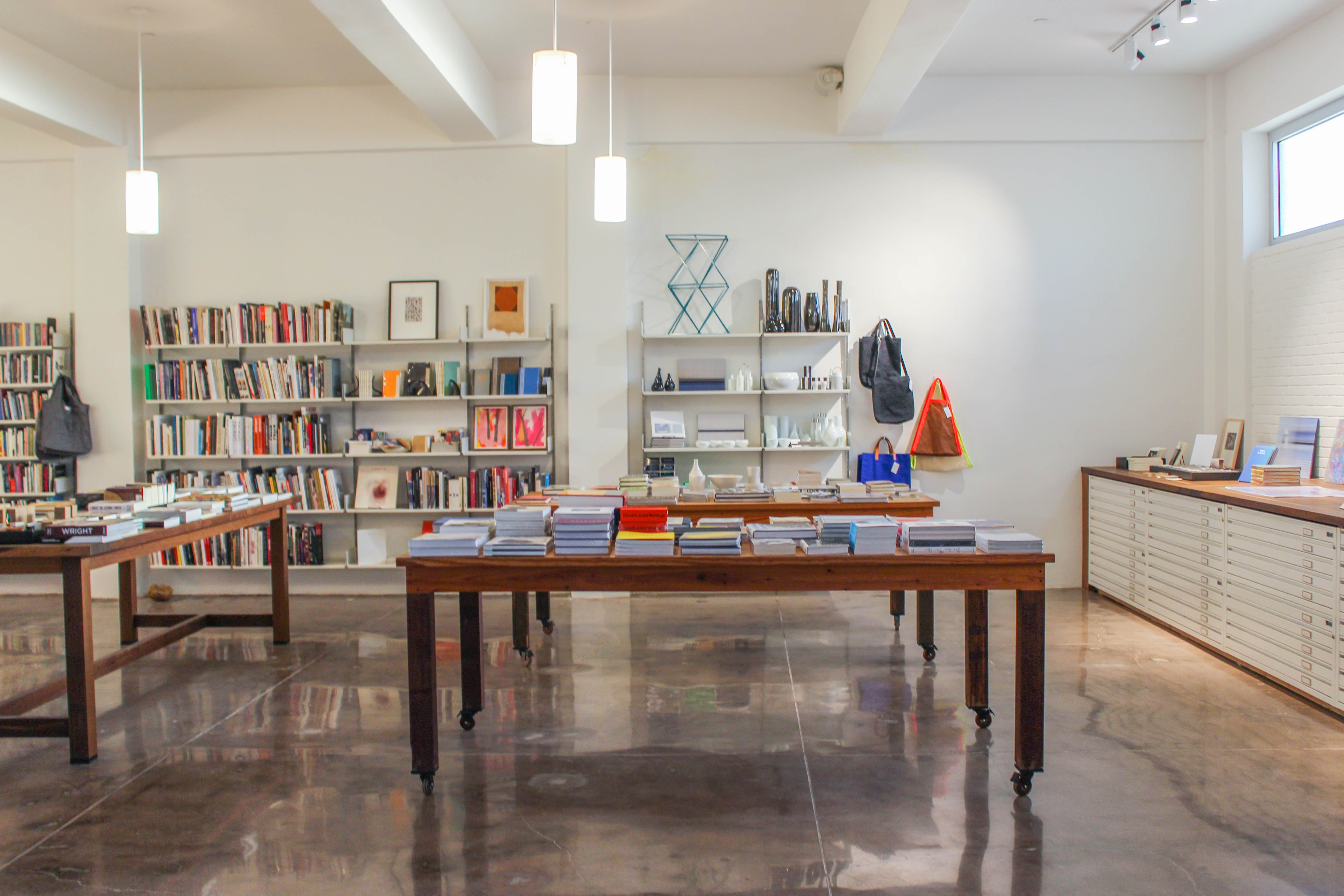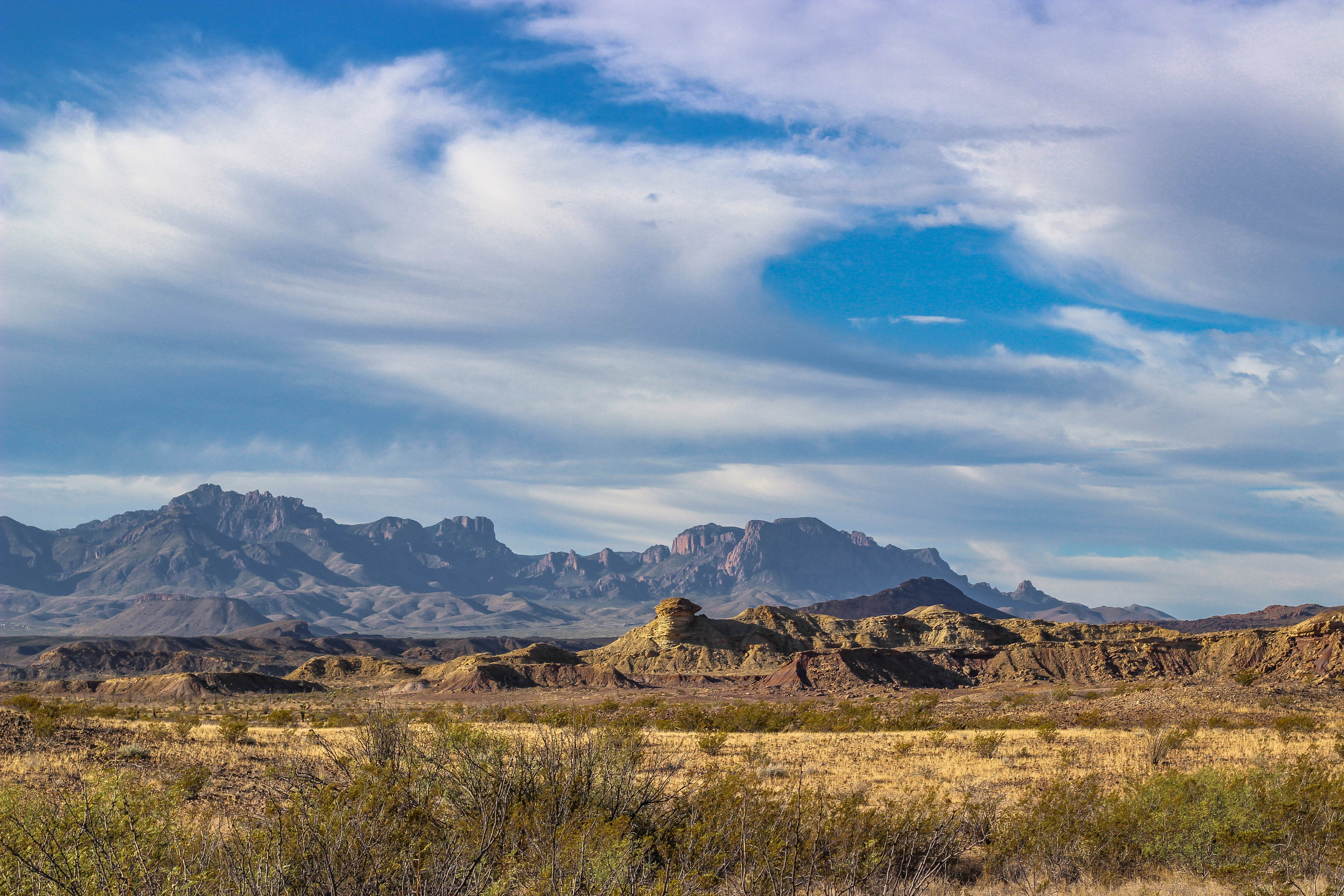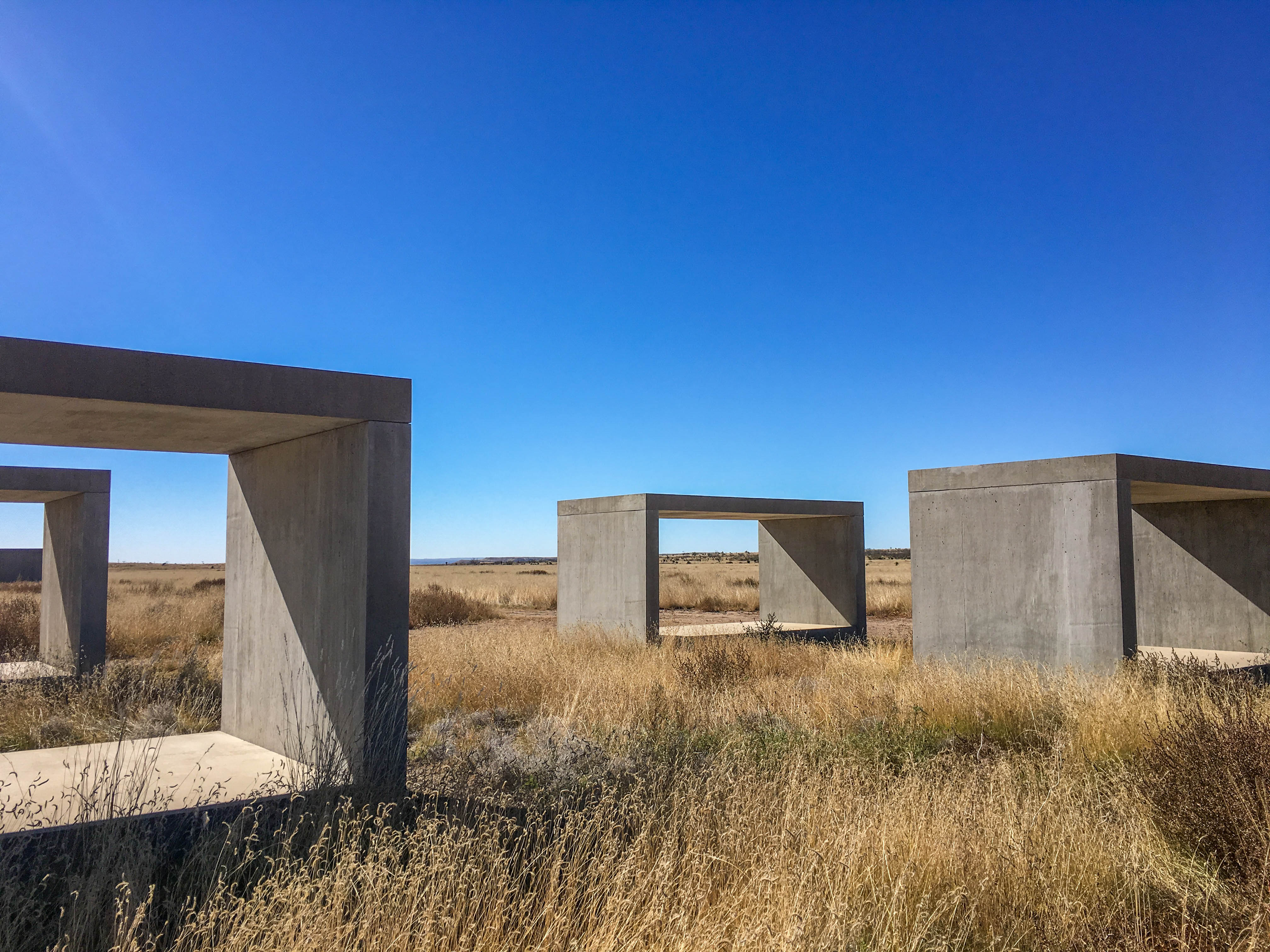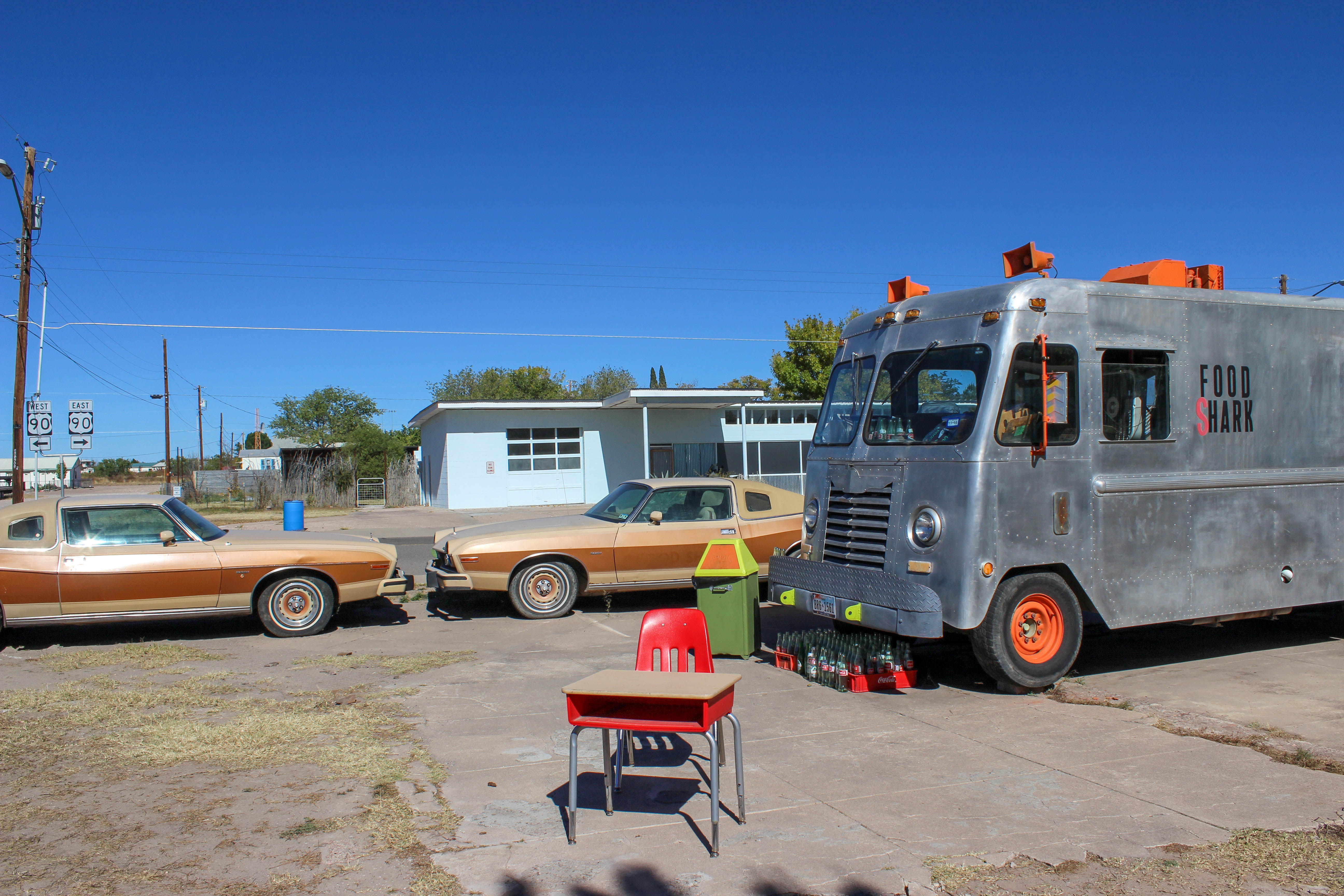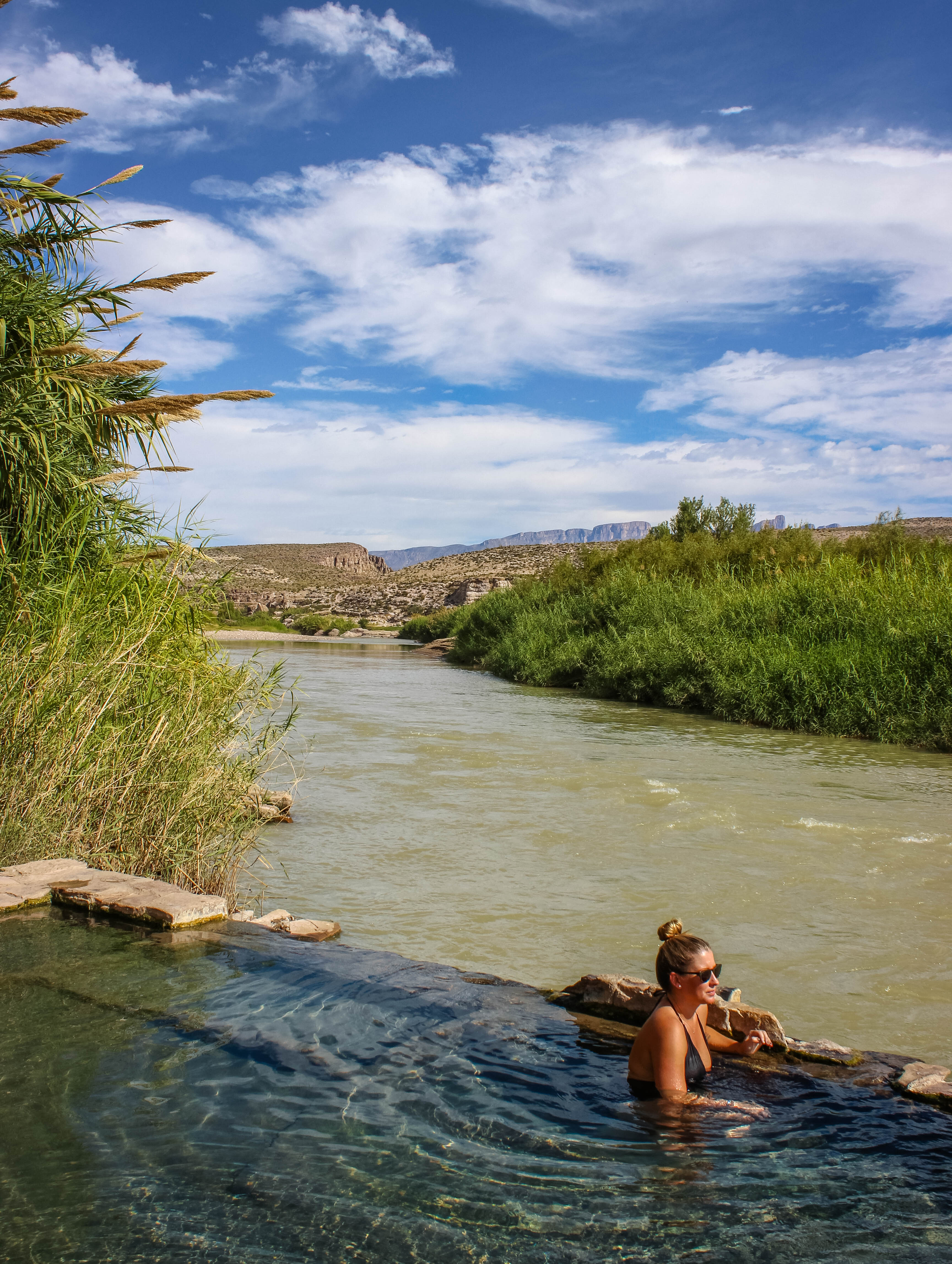 ---
Comments