The Best Fly-Fishing in Montana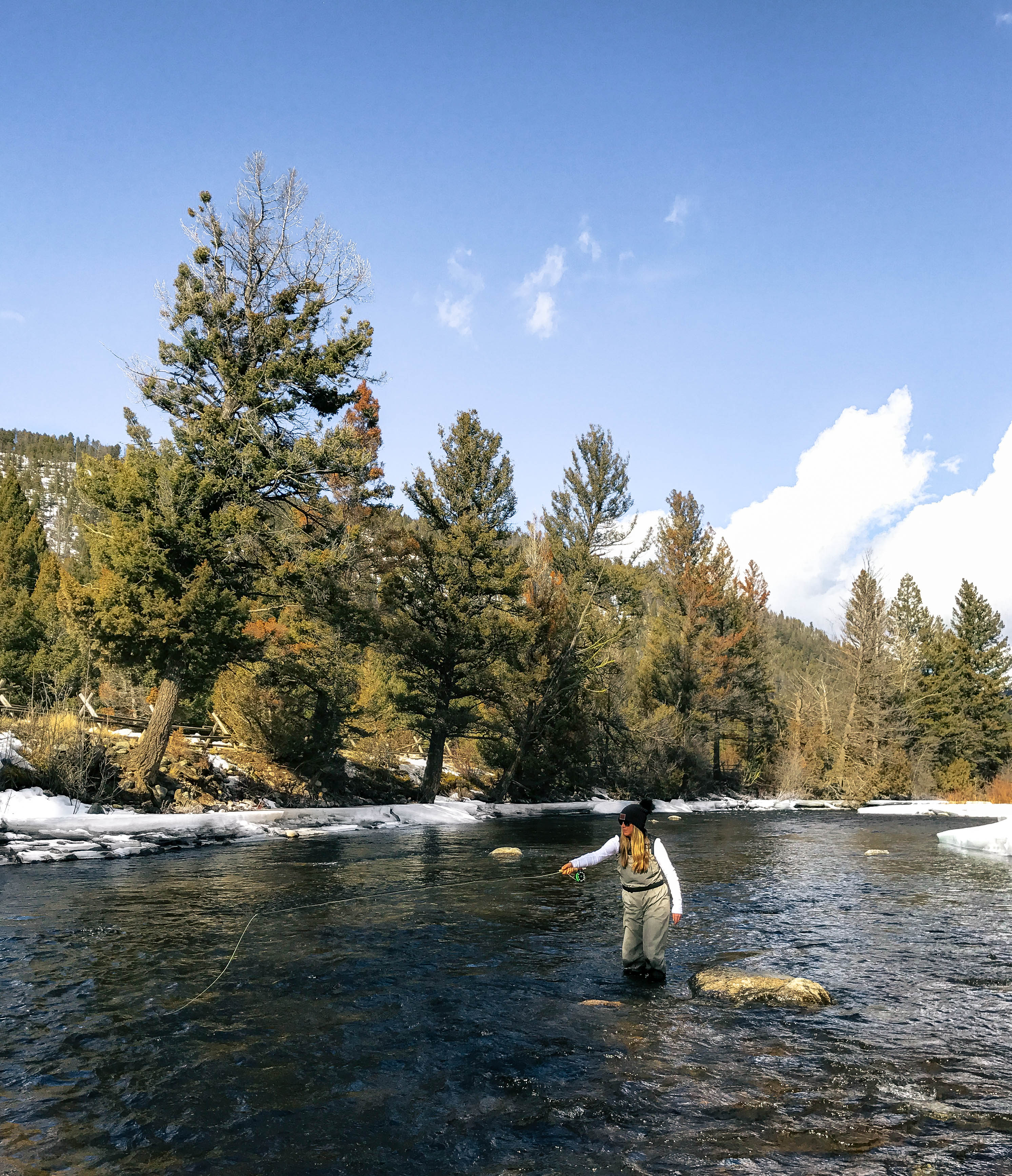 Shimmying into our waders early one morning at the Ranch at Rock Creek, we weren't quite sure what to expect. Snow blanketed the mountains and meadows of the 6,600+ acre property, and a mixture of ice floes and running water danced down the rivers. Luckily, the temperature had suddenly popped up to a comfy 40 degrees, so – last minute – we decided to switch our morning activity from ice fishing to fly-fishing. With such an expansive swath of gorgeous Montana landscape, the Ranch at Rock Creek offers almost all of their activities on-property and in an all-inclusive manner. This made our last minute switch easy. Now, we were ready to tackle their renowned Blue Ribbon trout stream – Rock Creek –  the best fly-fishing in Montana.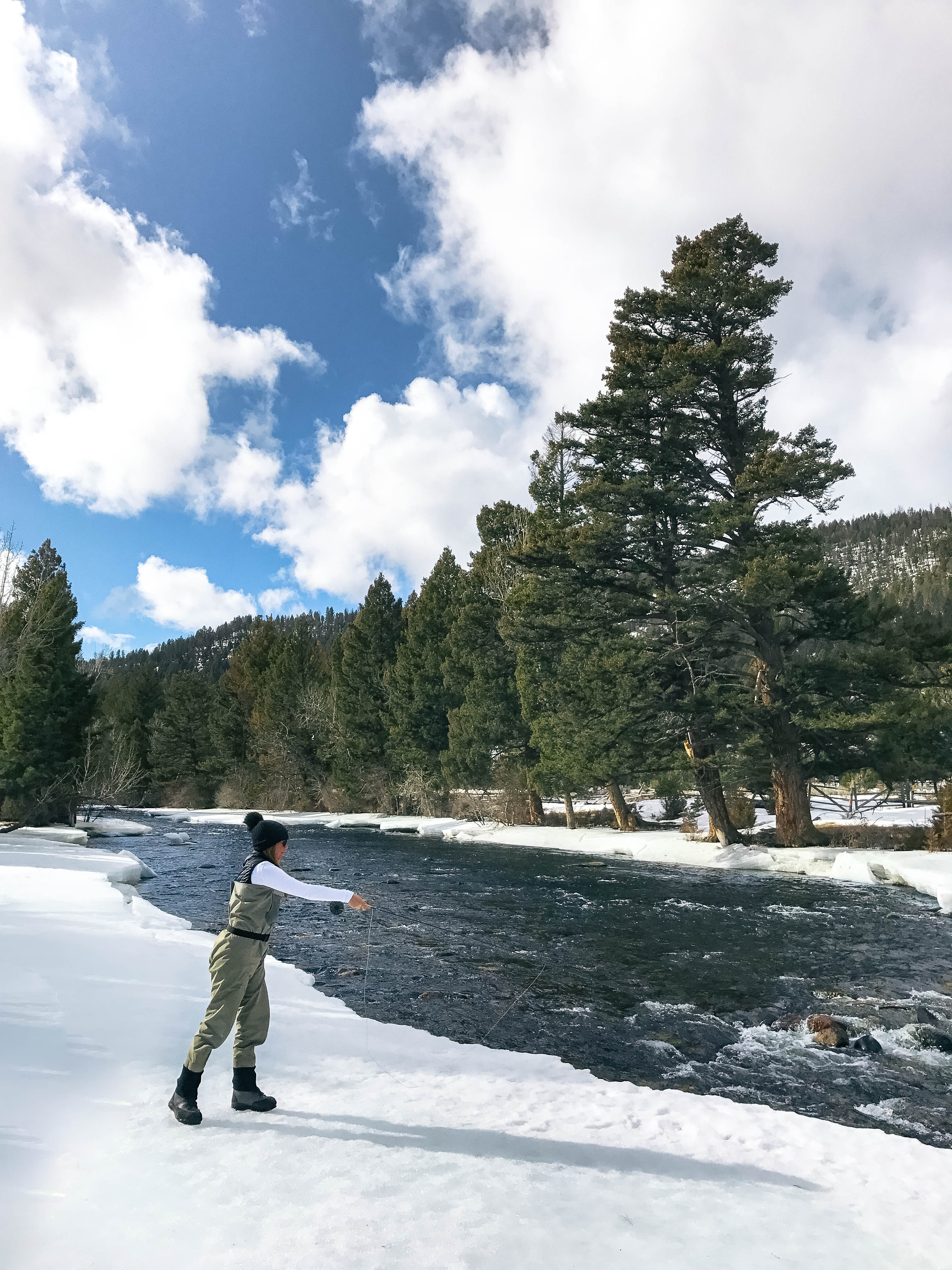 To garner a Blue Ribbon designation, a river must meet a certain level of high caliber criteria, like purity of water, number of naturally producing species, and number of fish per square mile. Rock Creek boasts 6 different types of trout, including cutthroat and brown trout.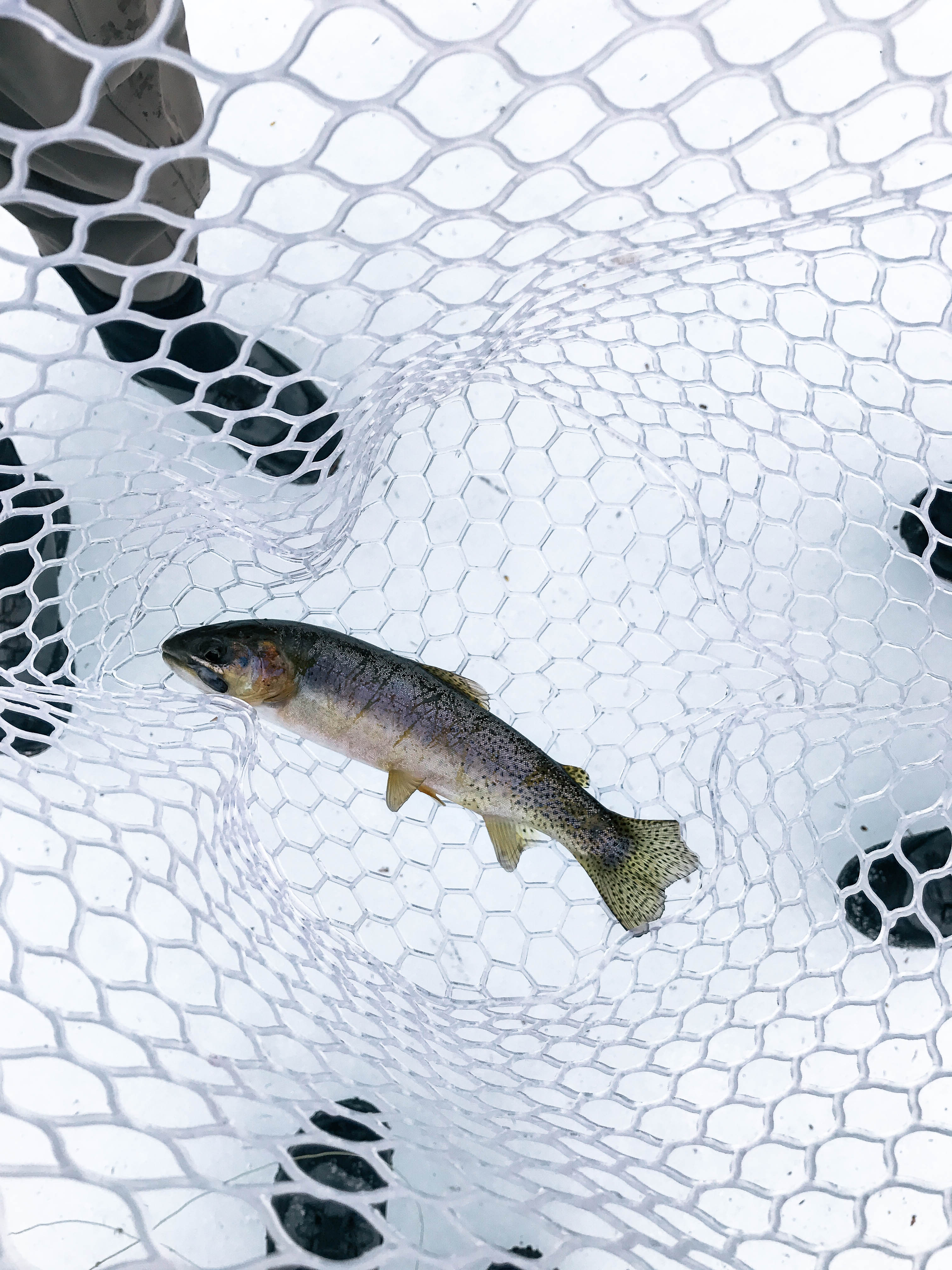 After trying our hand at some practice casting outside the Rod & Gun activity center, we hopped into one of the ranch's sleek silver Chevys with our guide, John. He took us right out to one his favorite spots on the river. John's excitement for the day and passion for fly-fishing were infectious. With a long spell of cold weather, fishing excursions had been mainly focused on ice-fishing atop frozen ponds during the season. This new break of winter 'warmth' and slight thawing of the river meant it was a good time to see if the fish in Rock Creek were biting.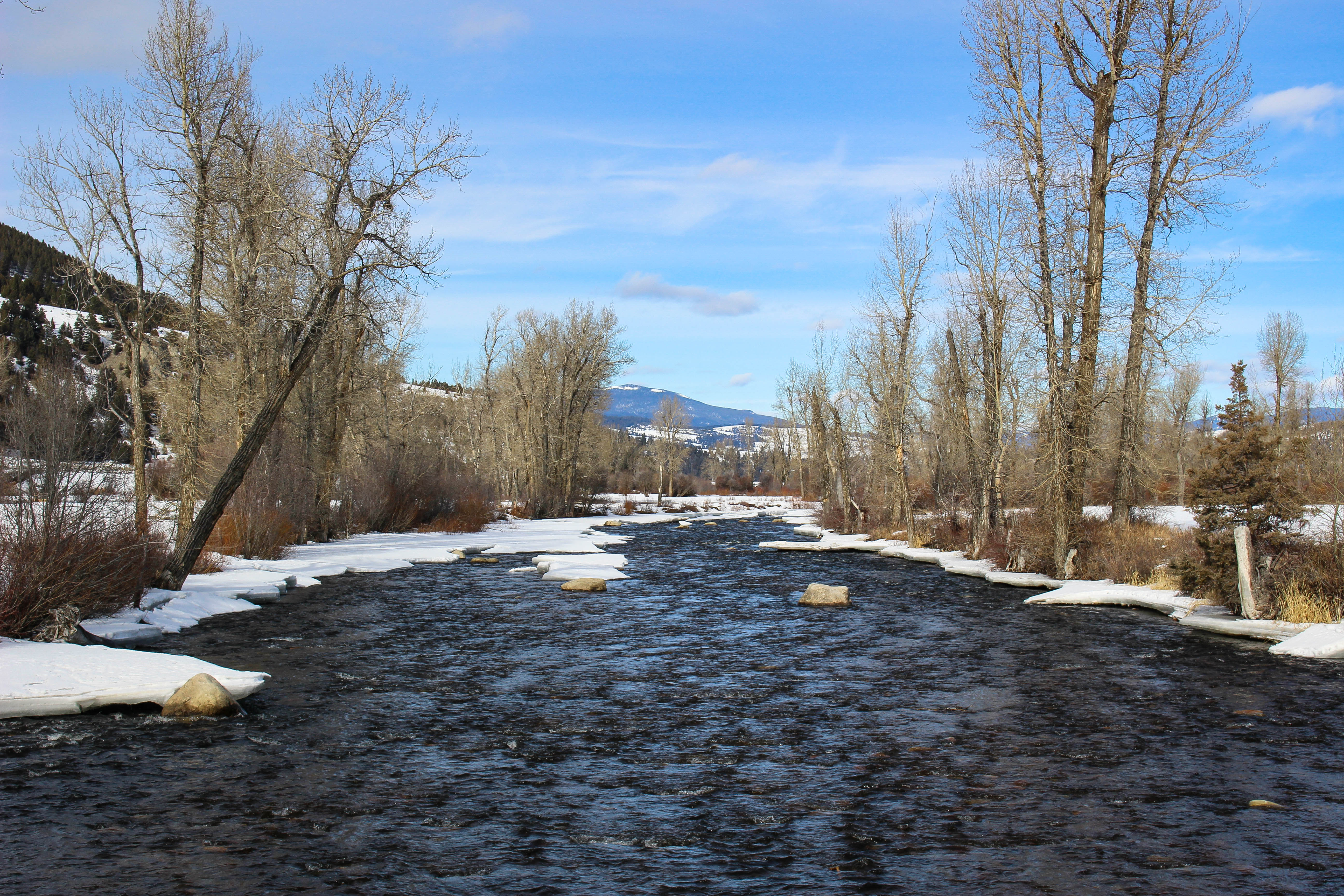 At our first location, John tested the ice and then we walked out on a solid patch which jutted out over the water. He gave us a few last minute pointers, identifying the flow of water over the slight rapids and impeding rocks, along with the subsequent creation of fronts where pooled-water areas met with the faster moving current. Second cast in and we heard John yell, "bite!". We yanked up to secure the hook and began pulling the line in while John made his way to the edge of the ice with his net. The first fish of the day was this nice little cutthroat guy.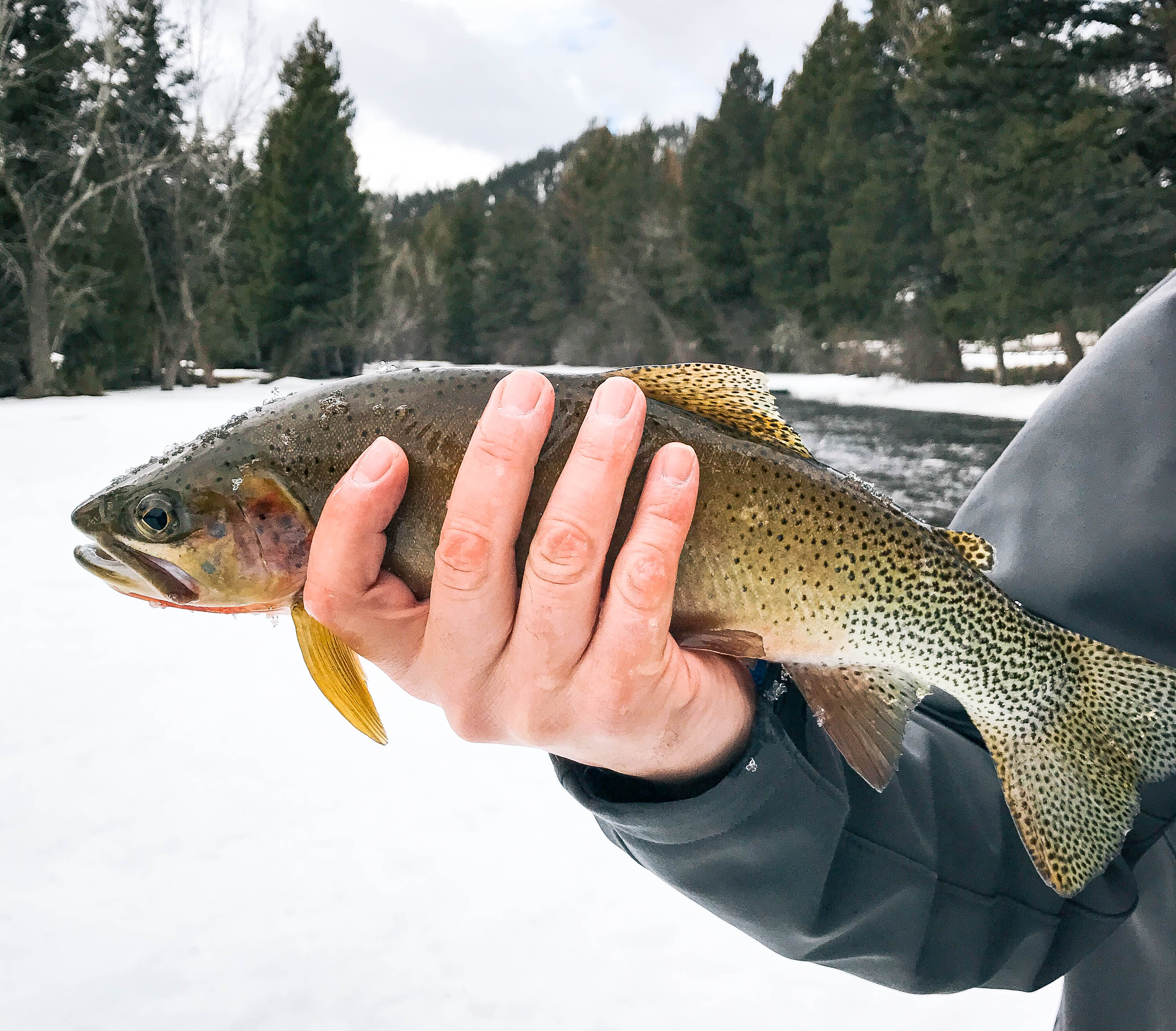 It turns out, not-surprisingly, that fish are just as hungry in the winter time, because after that, the fish never stopped biting. We caught a combination of 7 brown and cutthroat trout that morning, with probably 4 times that in bites that weren't hooked (due to our comically novice reaction abilities)! Beyond the thrill of the catch and abundance of trout, fly-fishing Rock Creek was an unforgettable experience in terms of setting as well. The crystal clear winter water shimmered in the sunlight, and other than our fishing trio, Mother Nature was the only one in sight. Gorgeous and isolated, this private stretch of creek wasn't over run with guided fishing parties, like many other great trout streams. Eagles soared above and white-tailed deer meandered along the riverbank. Experiencing both a 5-star luxury ranch and a world-class Blue Ribbon trout stream in one place was truly unforgettable.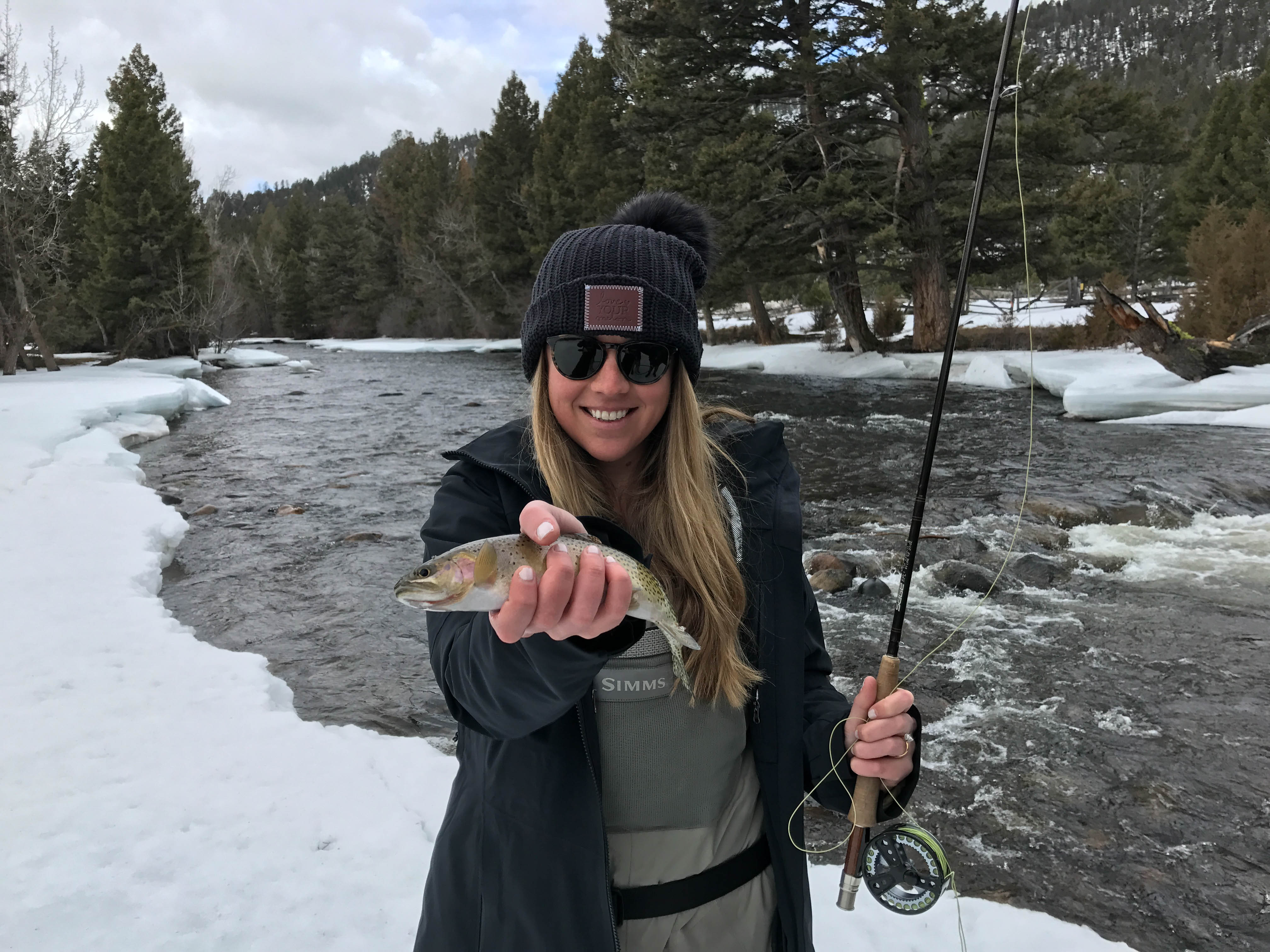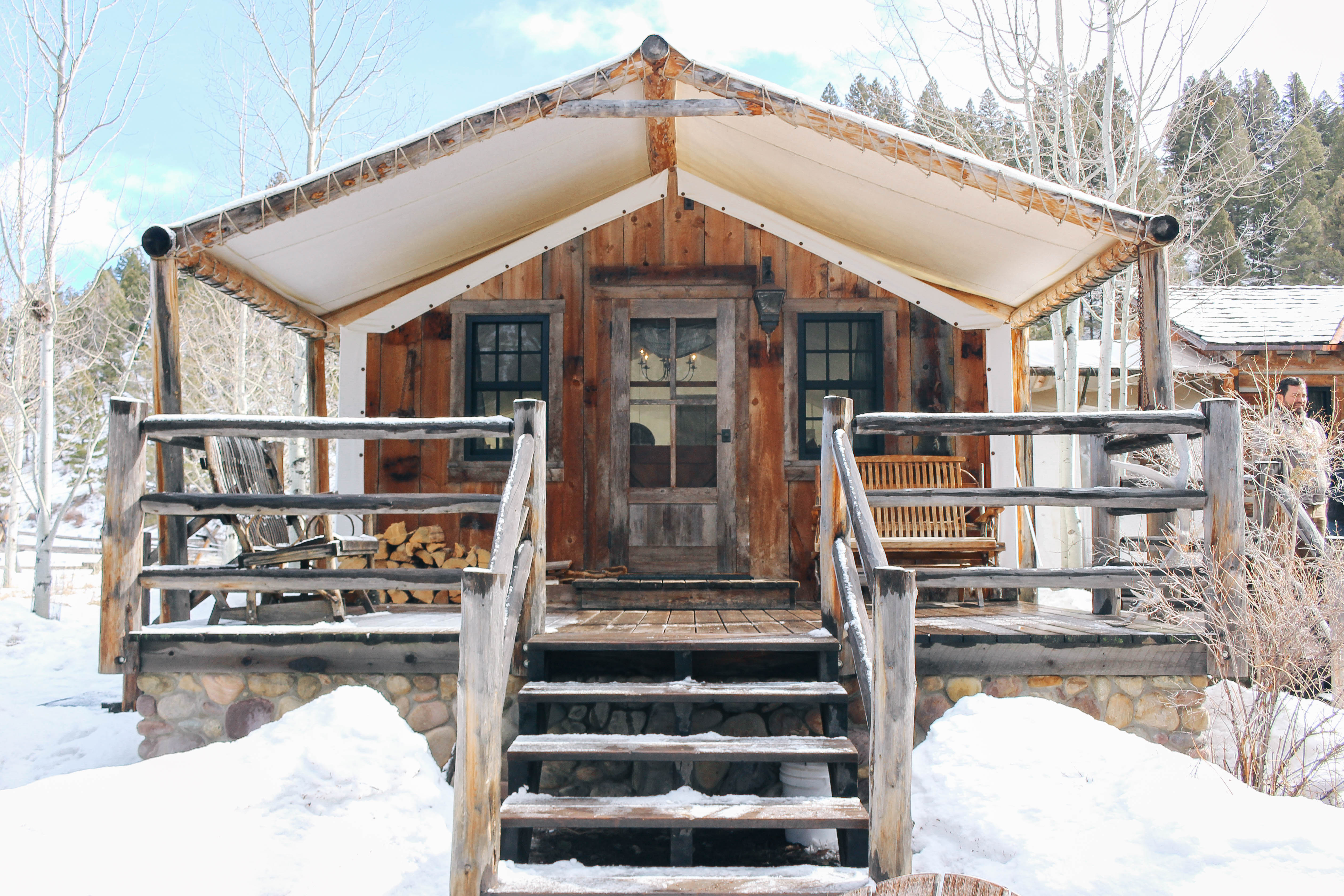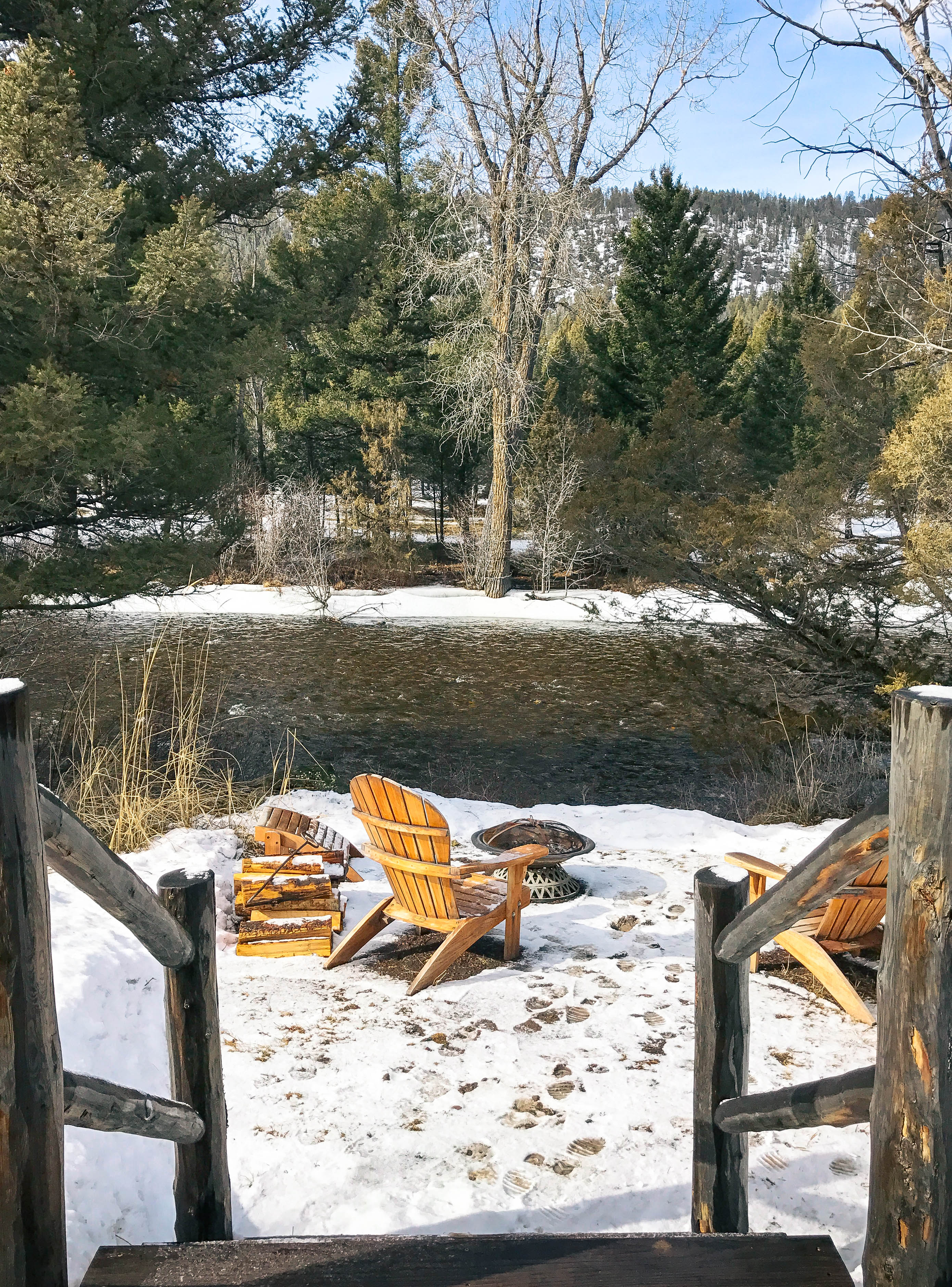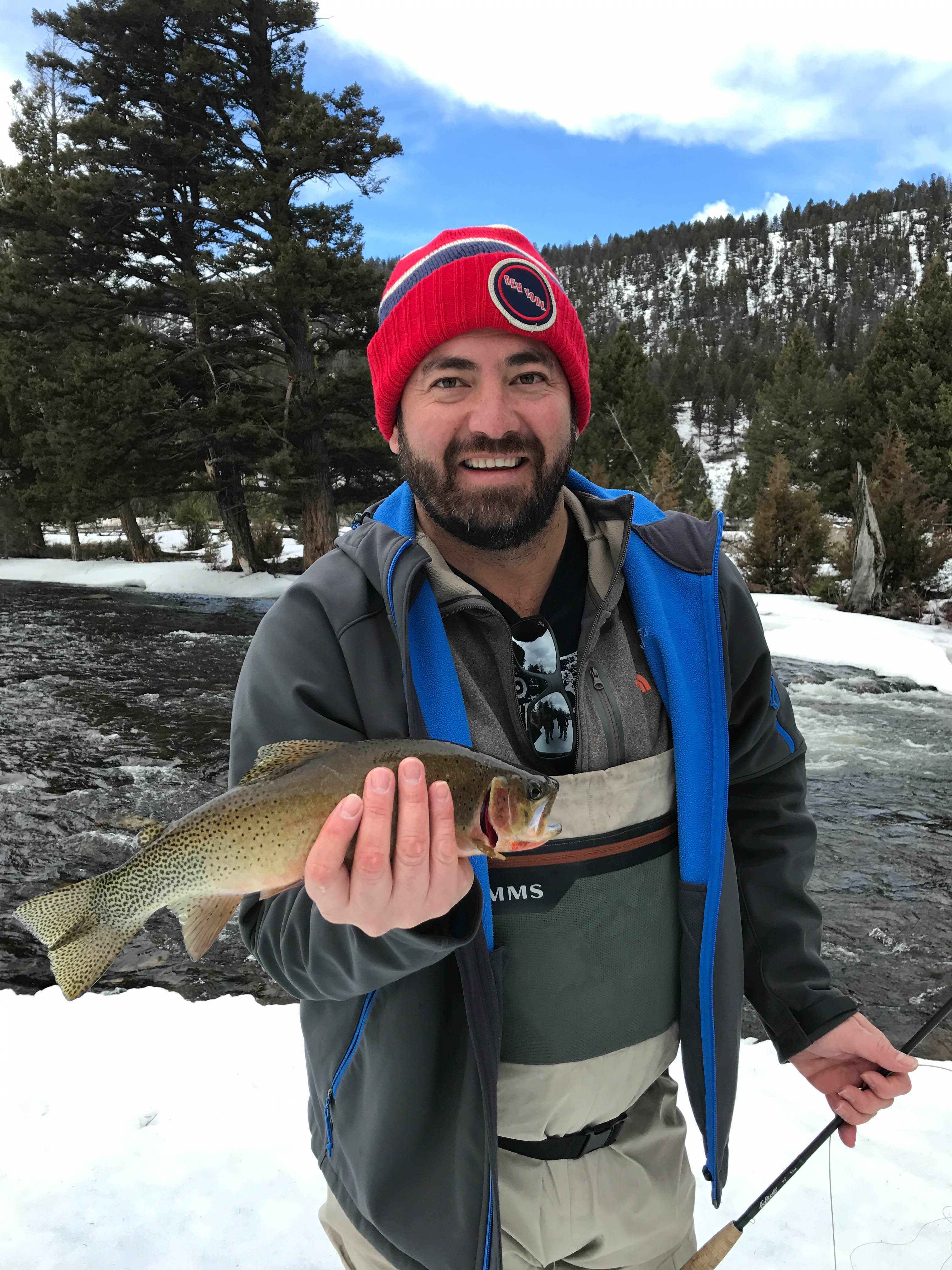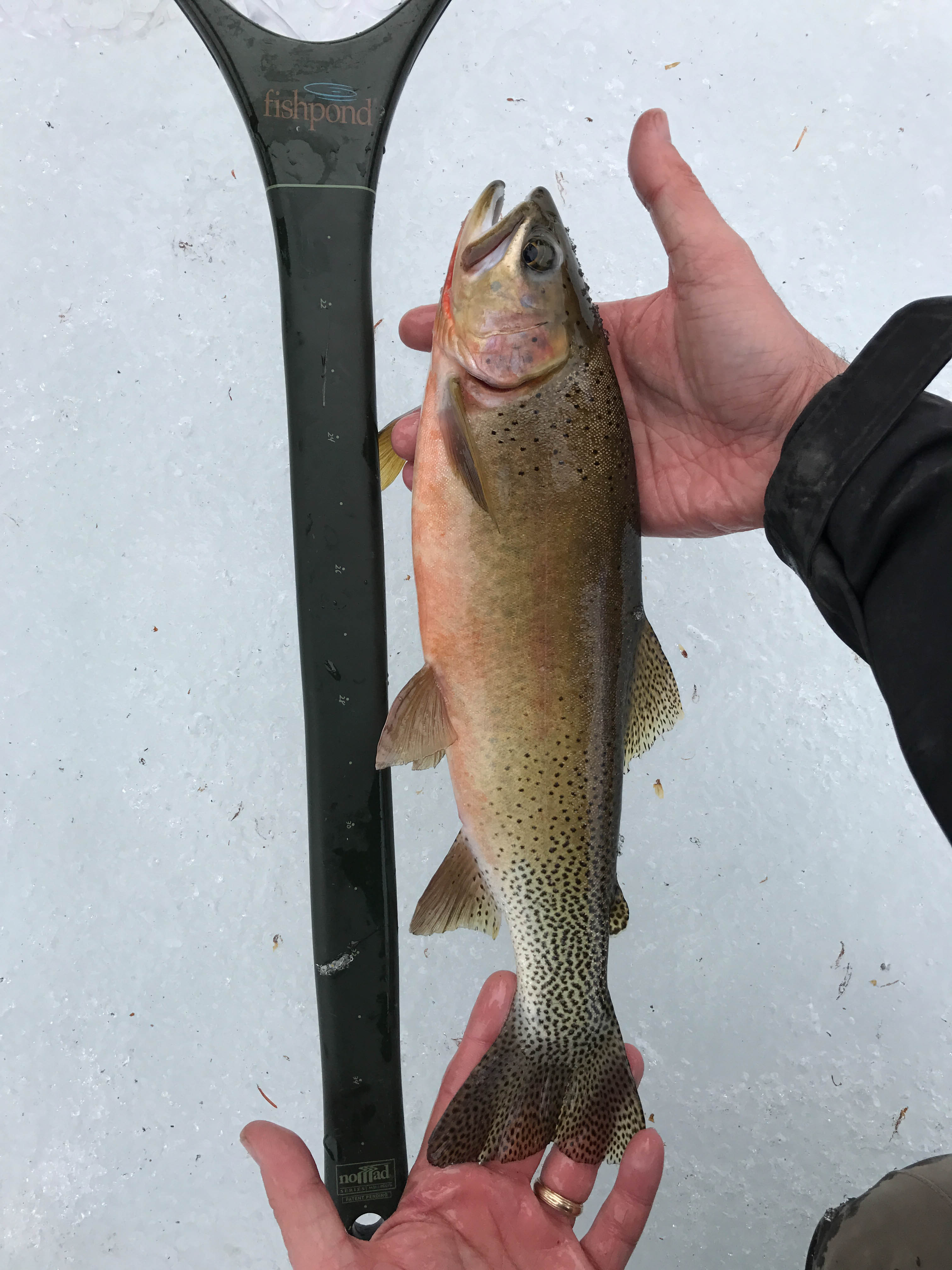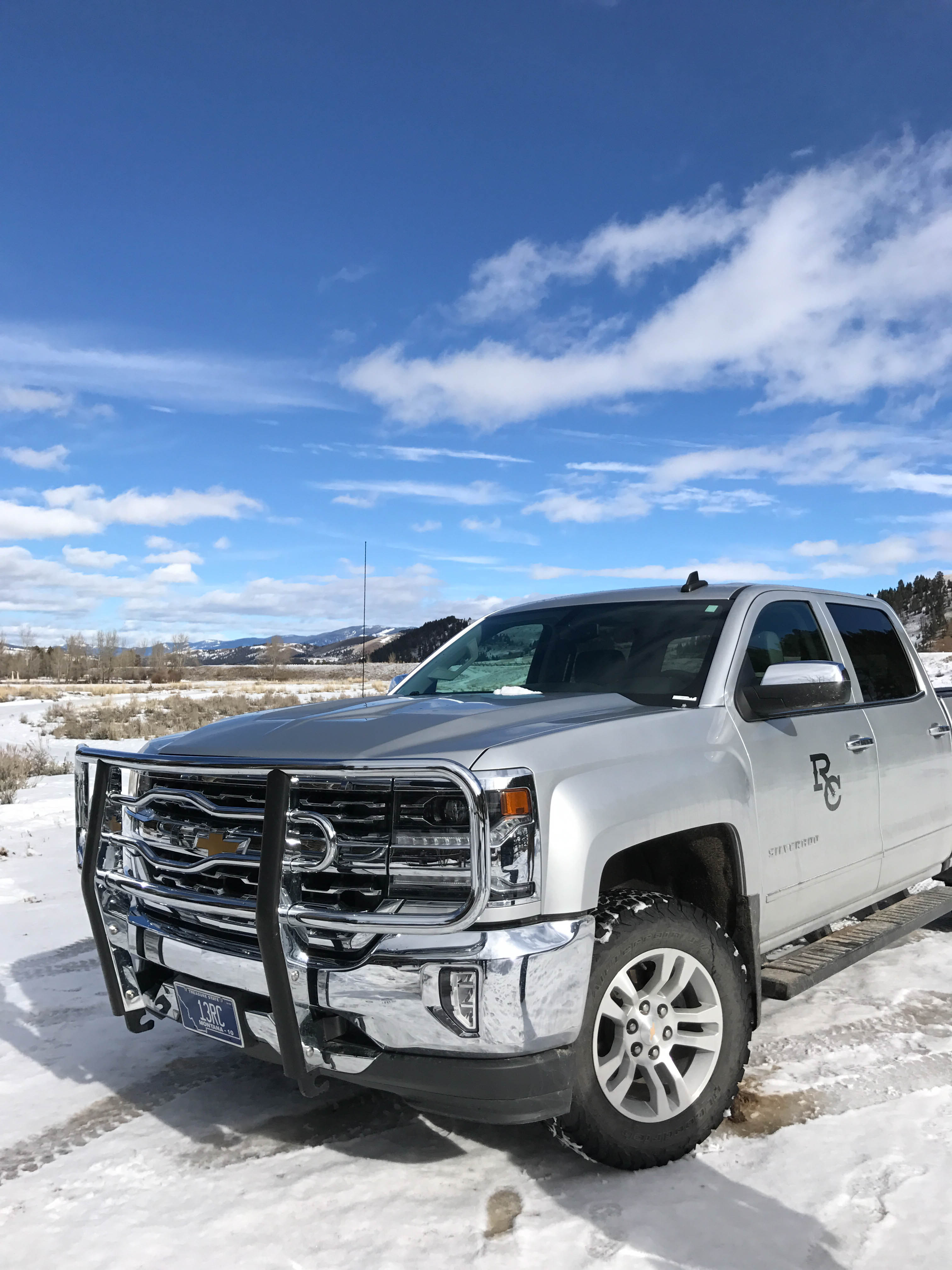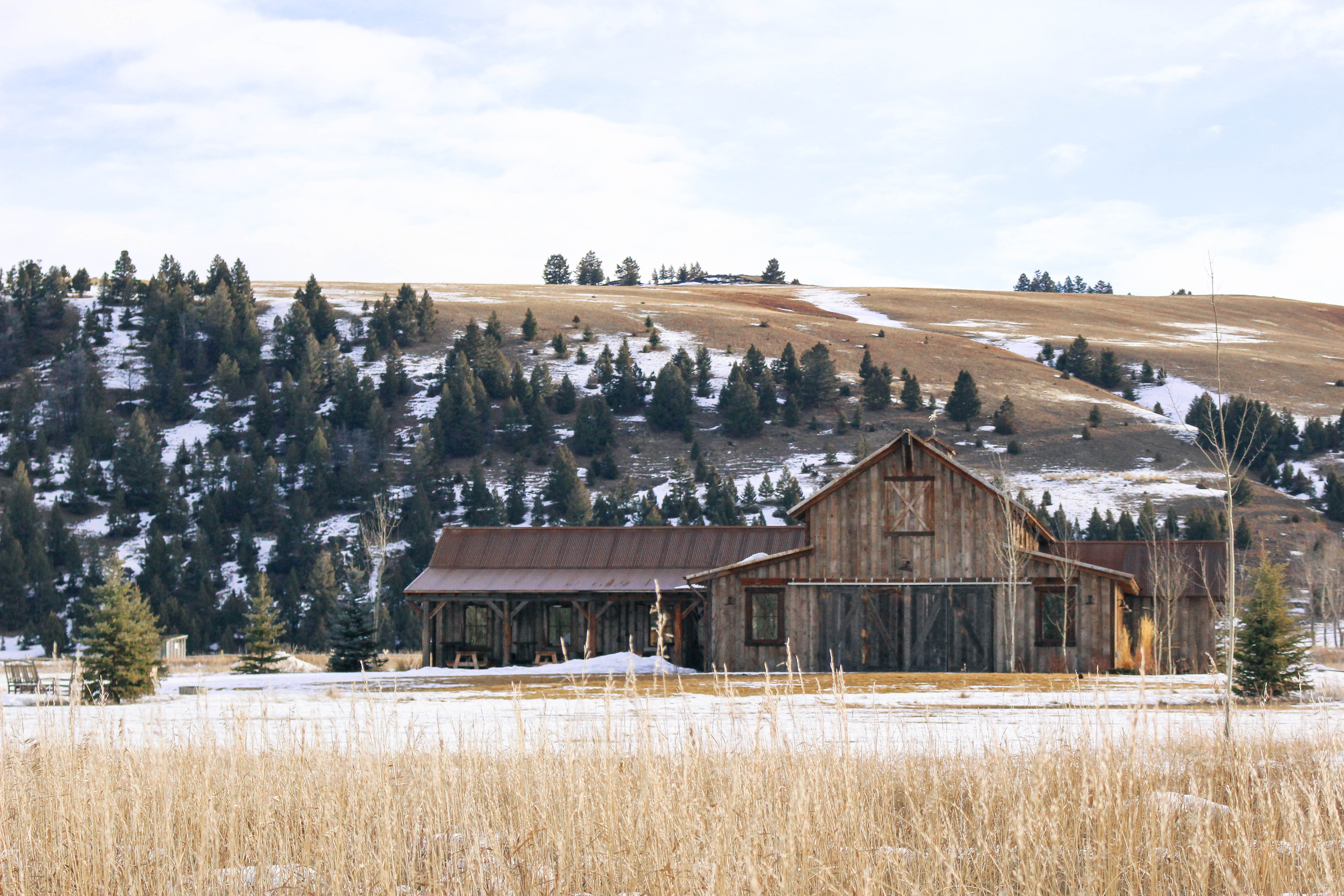 ---
Compass + Twine was a welcomed guest of the incomparable Ranch at Rock Creek, and thanks them for the hospitality. As always, all opinions are our own.
Comments