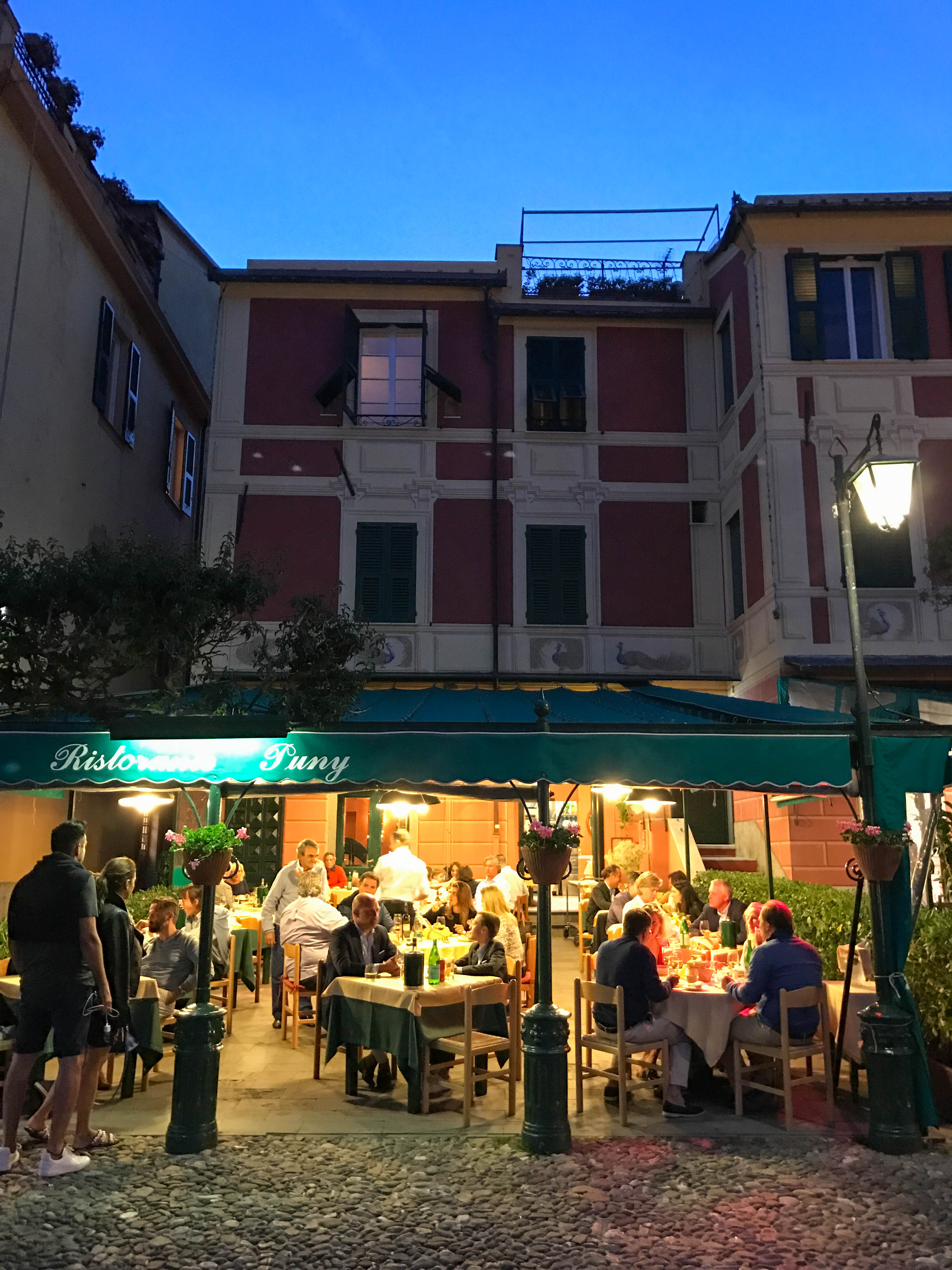 A few weeks before we left for our recent trip to Italy, we decided to give one of our expert friends, Lauren, a buzz. When we brought up Portofino, it wasn't the lavish hotels, the yachten-laden marina, or the postcard-worthy coastline she brought up first. Instead, her immediate comment was, "Oh my gosh there's this one amazing pasta dish you have to try at Ristorante Puny!". A pasta dish that stands out among all the other amazing pasta dishes in Italy, you say? Challenge accepted, Lauren.
With such a raving review, we knew we had to try Ristorante Puny on the first night in town. We had our hotel call for a reservation just in case we needed it. After a long day of driving, we arrived at the restaurant early (since 8pm is early there) with the intention of sharing some vino, an appetizer, and a main dish. Our waiter came by, and we decided to order the signature pasta that both he & Lauren recommended, Pappardelle Portofino, along with the Pesce al Sale. "Fish caught this morning. Nothing here ever sees plastic!" he proclaimed. Okay, sold.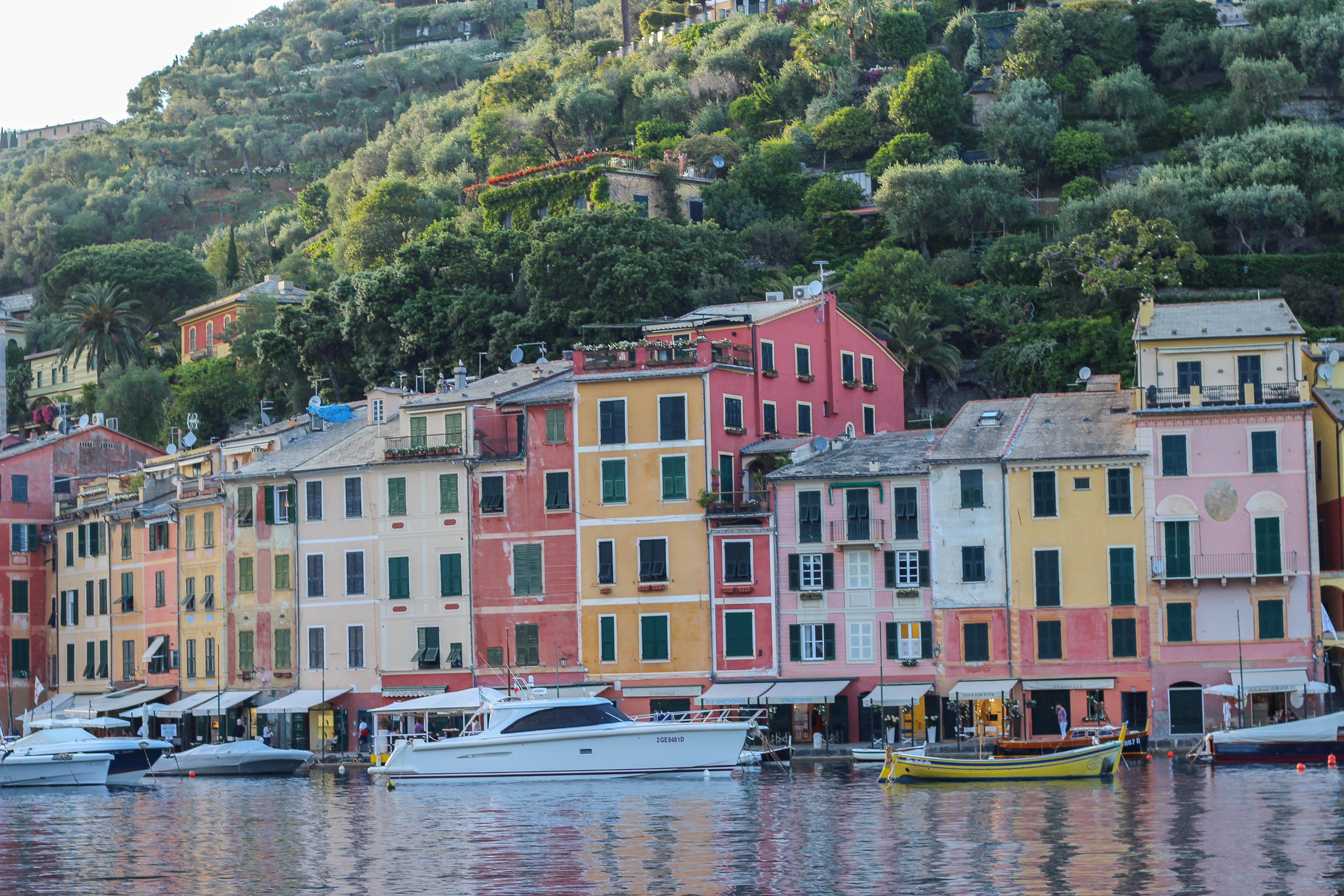 Sipping on a glass of crisp, Ligurian vermentino wine and dunking your bread into fresh Ligurian olive oil, you can't help but soak in the spectacular atmosphere at Ristorante Puny. It's no secret that Portofino, a picturesque fishing village tucked into the dramatic coast of the Italian Riviera and defined by colorful houses lining it's iconic marina, is one of the most beautiful places in the Mediterranean. Ristorante Puny just happens to have one of the best addresses in town, with a beautiful outside dining patio in the village's main cobblestone square overlooking the harbor.
As soon as we finished ordering, an older man wearing a proper pullover sweater came by to make sure we had ordered his signature pasta dish and were having a good time. He stressed that if we hadn't ordered it, he'd have one sent over – we wouldn't have to pay for it if we didn't like it. Having already visited many tables next to us, it was quite obvious he was the owner. Right away you knew that he was the type of jovial, genuinely proud proprietor who spent every single night for decades dotting on his guests. This was confirmed when we went inside to poke around the rest of the restaurant and became captivated by the myriad of photos hanging on the walls showing the owner over decades with everyone from celebrity guests to local regulars. The owner came by to say hello two more times while we sat under starry Mediterranean sky that night, and he even ventured out to the square at one point to say hello to an friend, a Juventas soccer star, who had waved hello to him while passing by.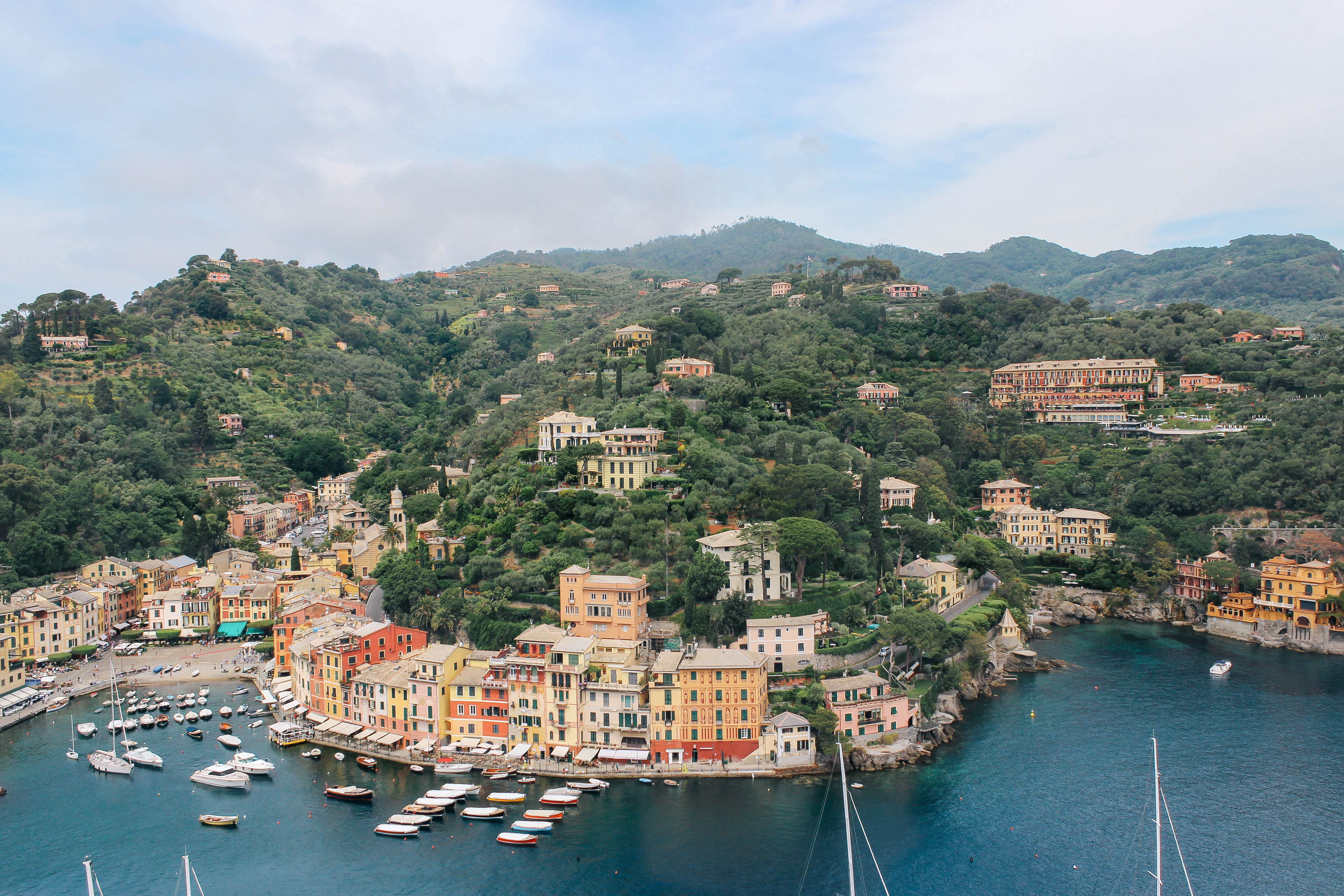 When the pasta came… and you can guess it… it was out of this world. A creamy, velvety blend of tomato and pesto sauce envelopes each piece of pappardella, which melts in your mouth the moment it hits your tongue. It doesn't taste too tomato-y or too pesto-y. It's just the most flavorful, well-balance sauce matched with thin, almost buttery noodles to create Heaven in each bite. Almost just as sensational, the fish special was outstanding – so fresh and cooked perfectly with just enough salt and olive that the fish remained the star.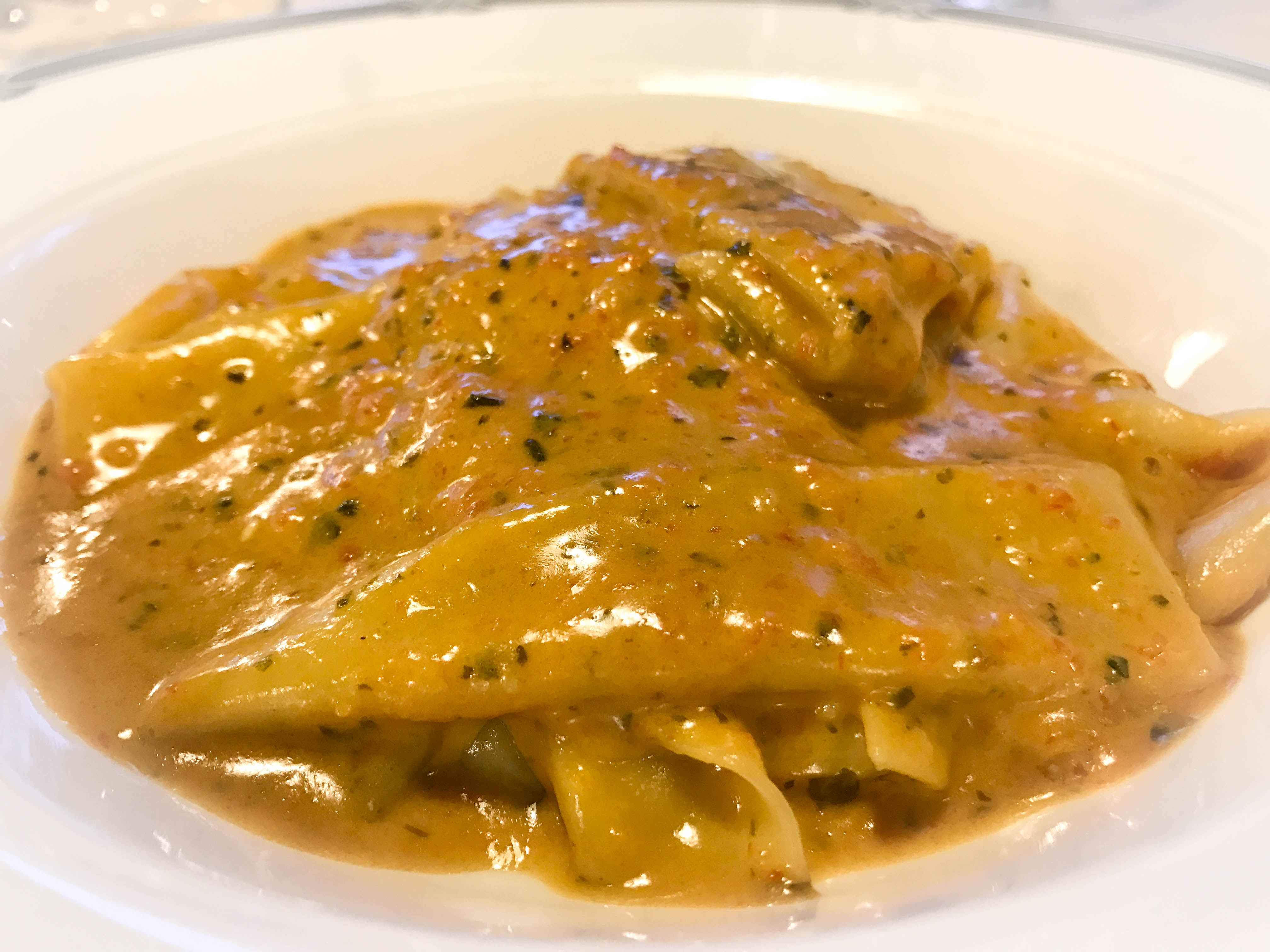 The pasta was so good,  we ordered another so we could keep enjoying that plate of perfect just a little longer! And honestly, we could have had it a third time – had self-consciousness not kicked in.
The delicious pasta and wonderful experience at Ristorante Puny is no secret. The restaurant was the first in the square to fill up and they had to turn people away for the night. If you are in Portofino, or even a few hours radius aways, be sure to book a table, have the pasta, and say hello to the inviting cardigan-wearing owner. And, 1 point to Lauren for the excellent pasta call!
MORE PHOTOS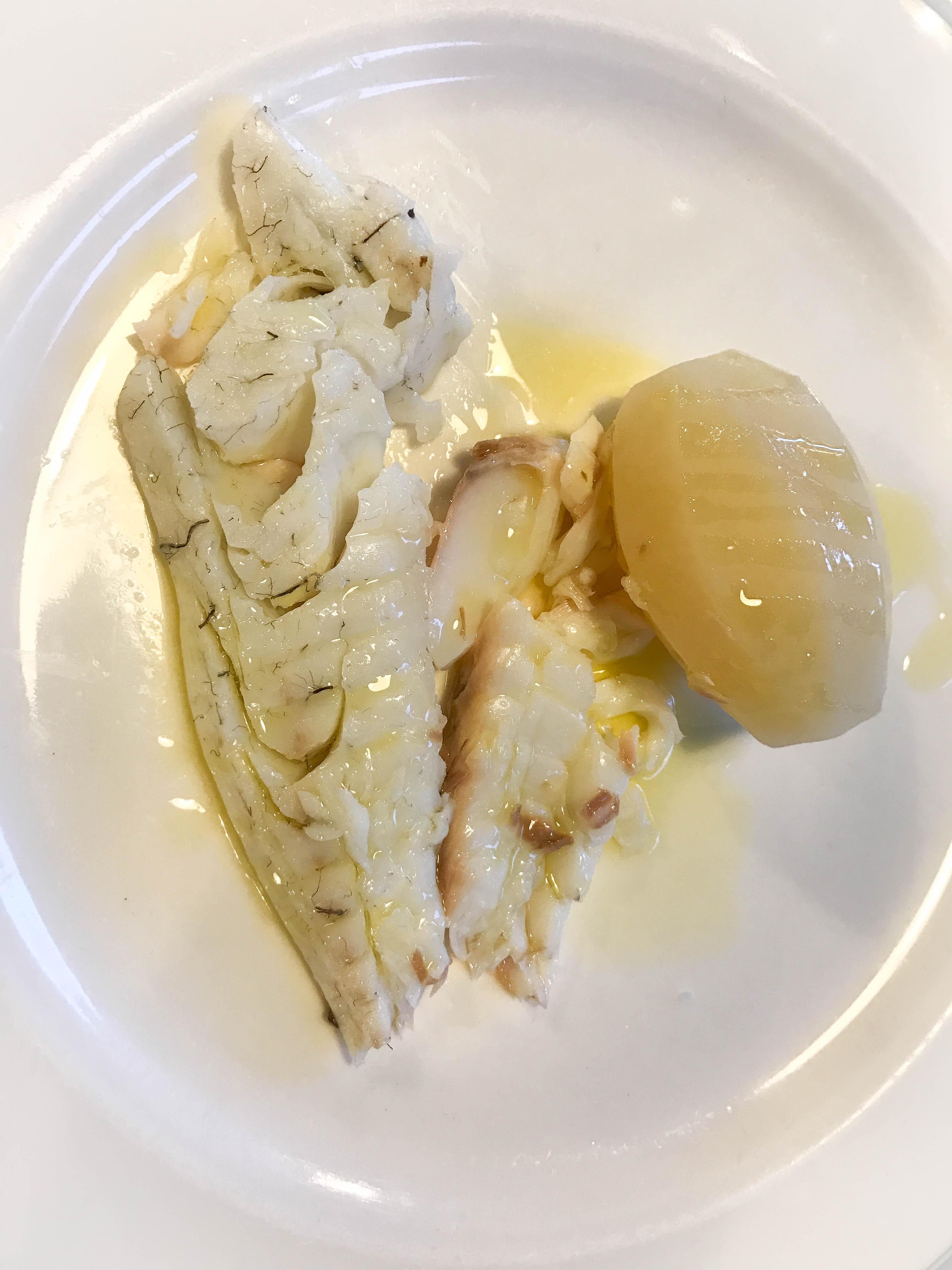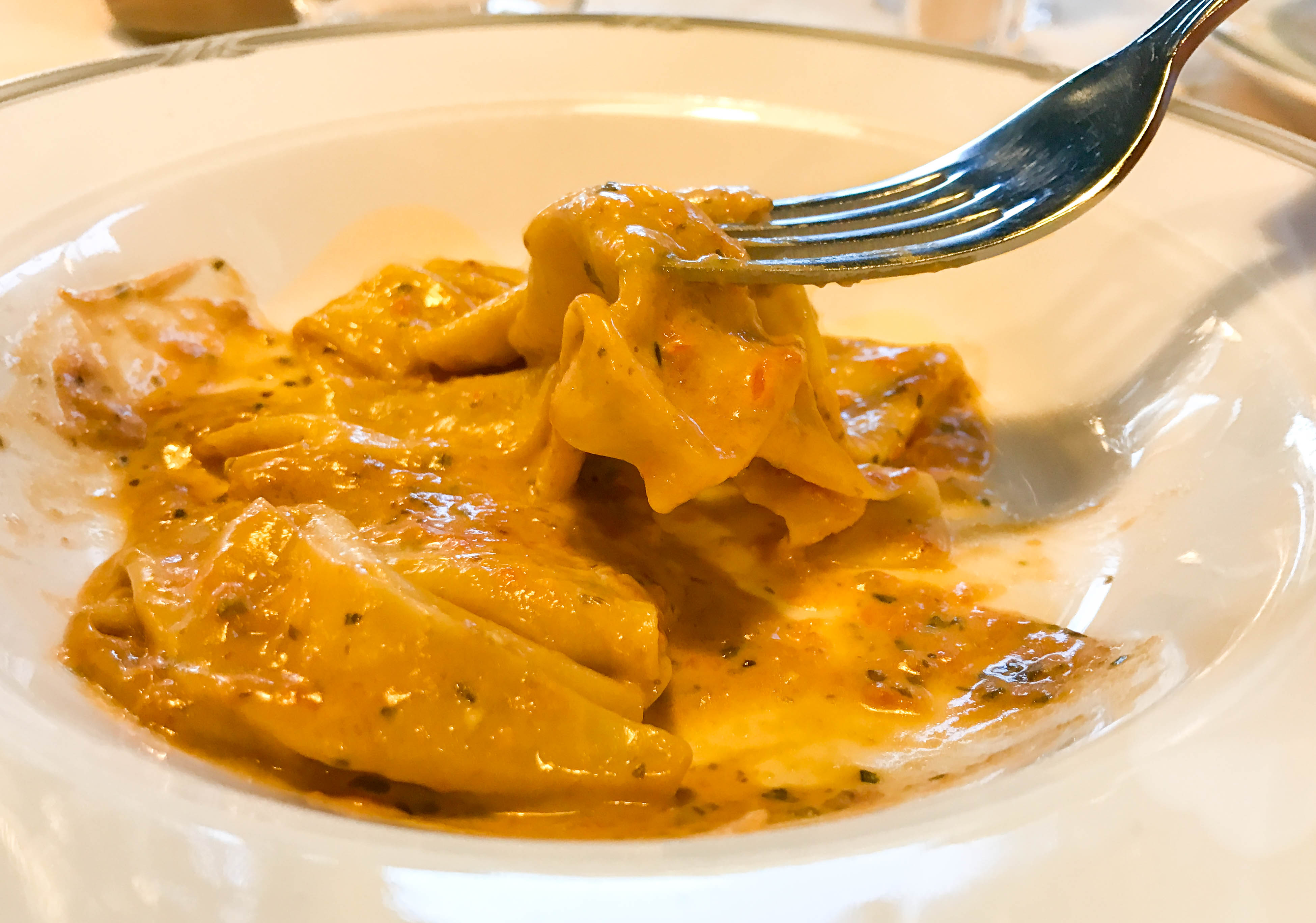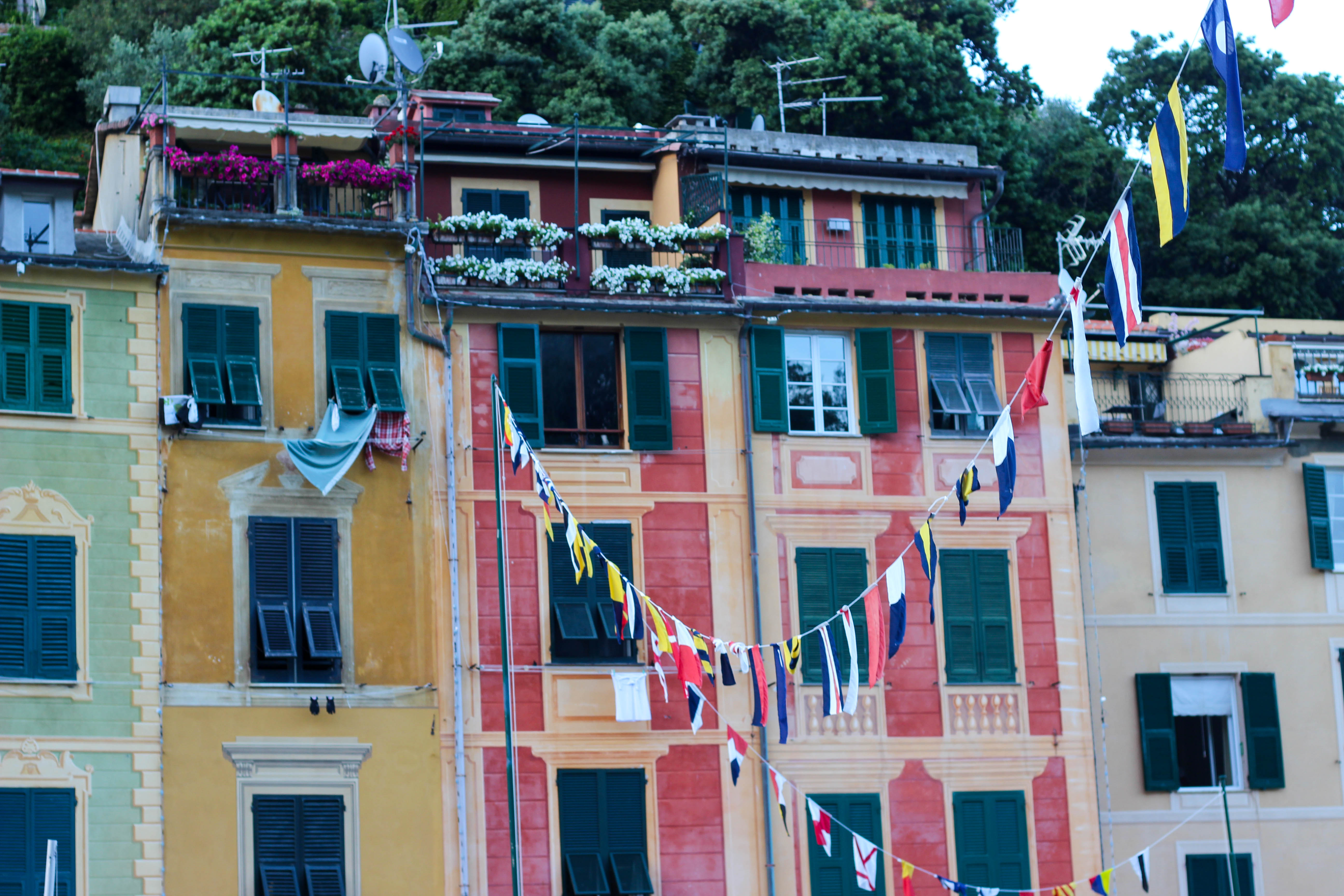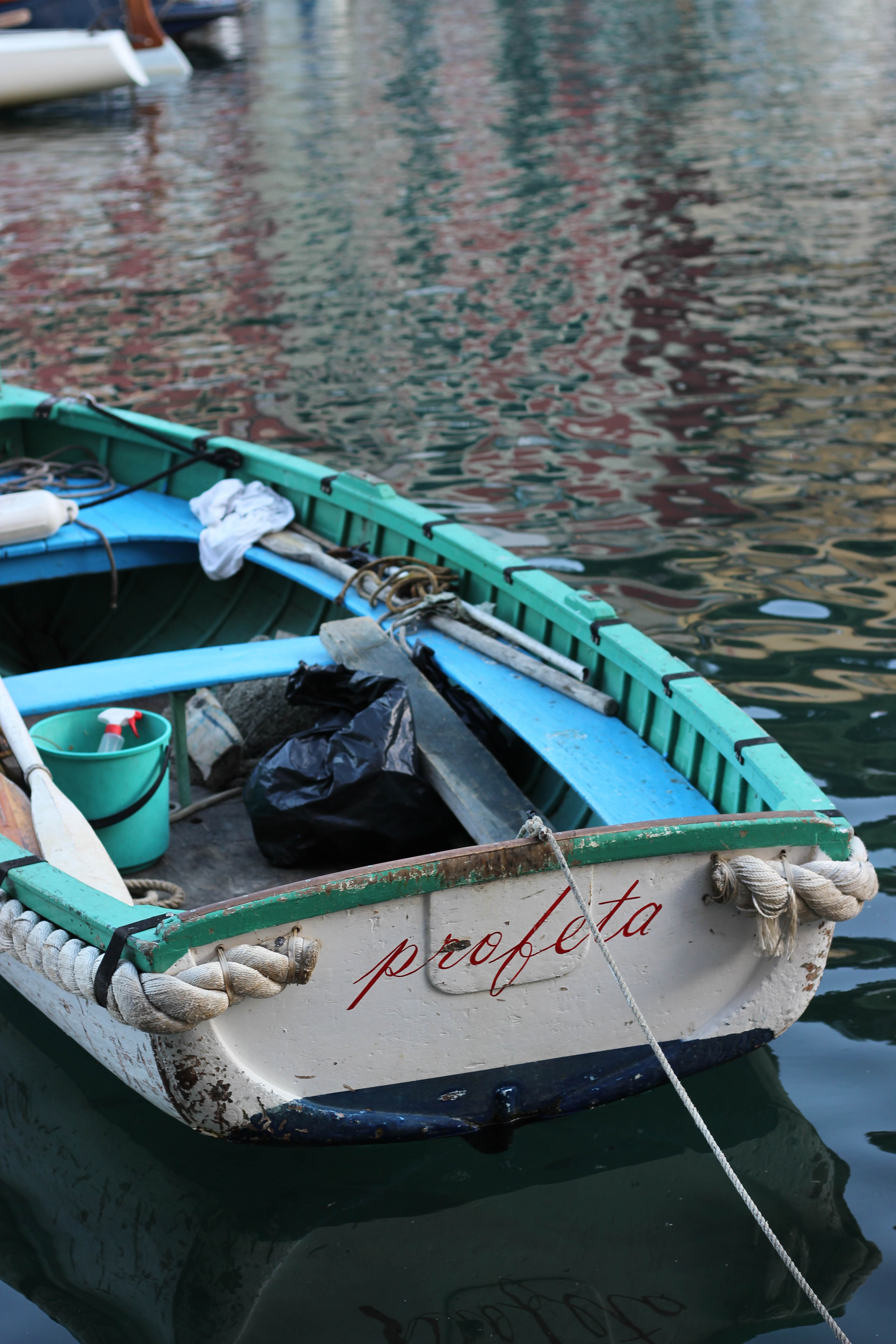 ---
Comments