Built into the rocky cliffside, Capella Ixtapa is an absolute gem of a luxury resort situated on Mexico's Pacific coast.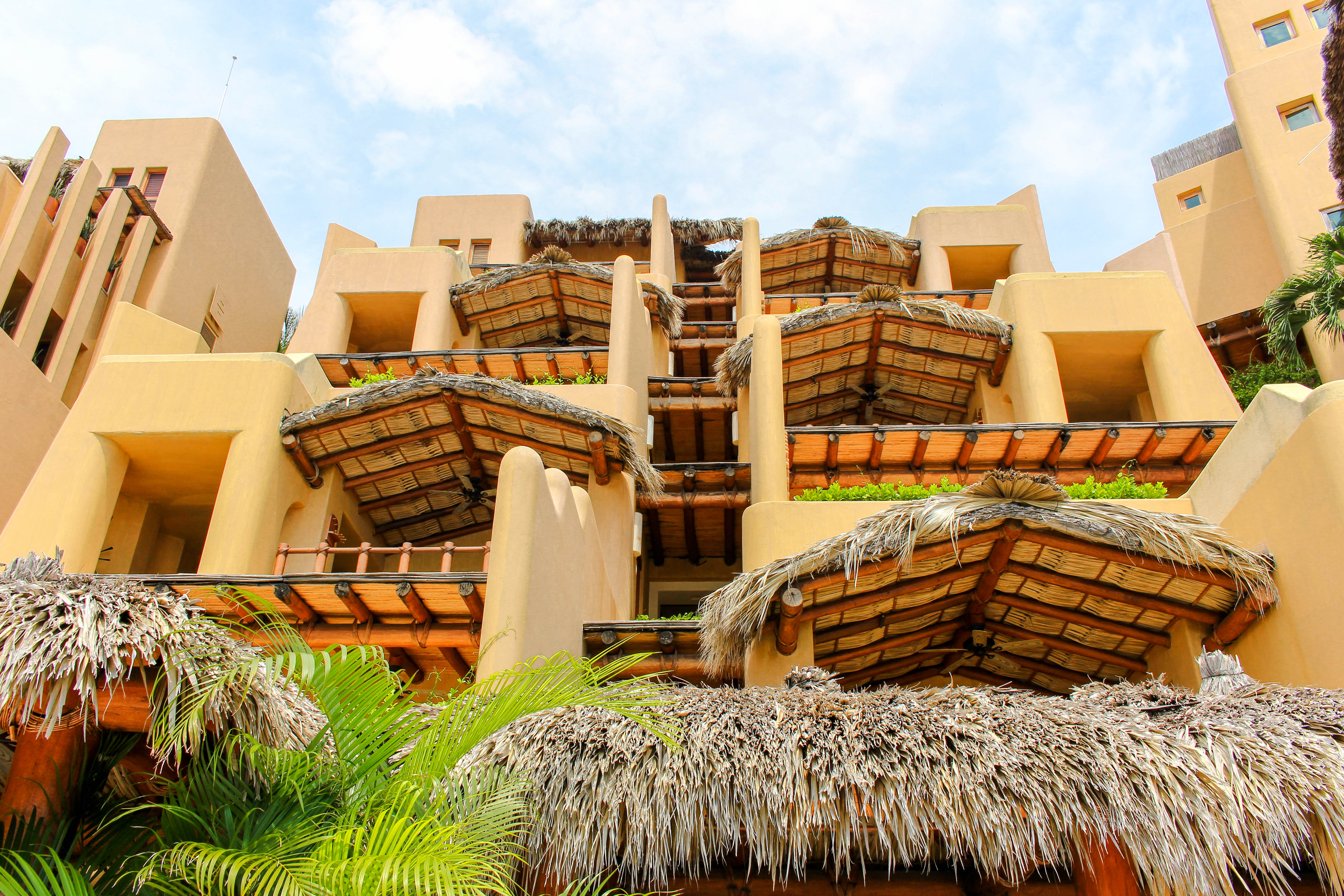 While the hotel is relatively new, it was built with a nod to the traditional style of the area with stucco exteriors and thatched roofs. Without being over the top, the luxury property has all the amenities you could ask for. A maze of tree-lined pathways and staircases lead you to multiple pool areas and terrace restaurants. Everything is built around the amazing Pacific views, including the world-class spa. Choose to have your treatment outside on the private massage deck or indoors, where the rooms have massive windows facing the ocean as well.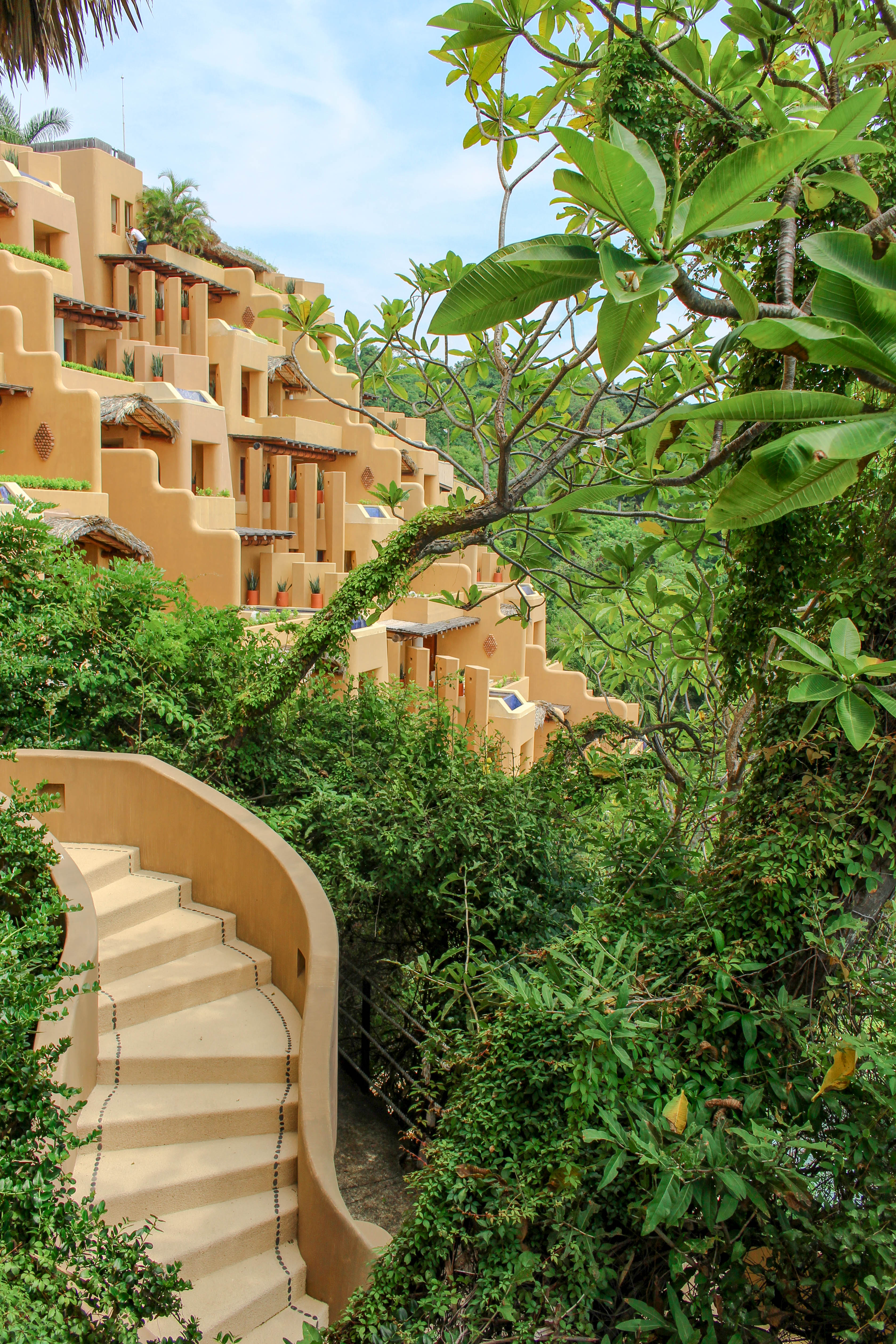 The rooms at Capella are what really steal the show, each providing stunning views of the Pacific Ocean. Unlike some hotels where you're forced to pay up for a private plunge pool, the terrace of every guest-room here includes a gorgeous pool, seating area, and day-bed lounger. It's your own private oasis on a cliff, and you never have to leave your suite to enjoy a sunny swim.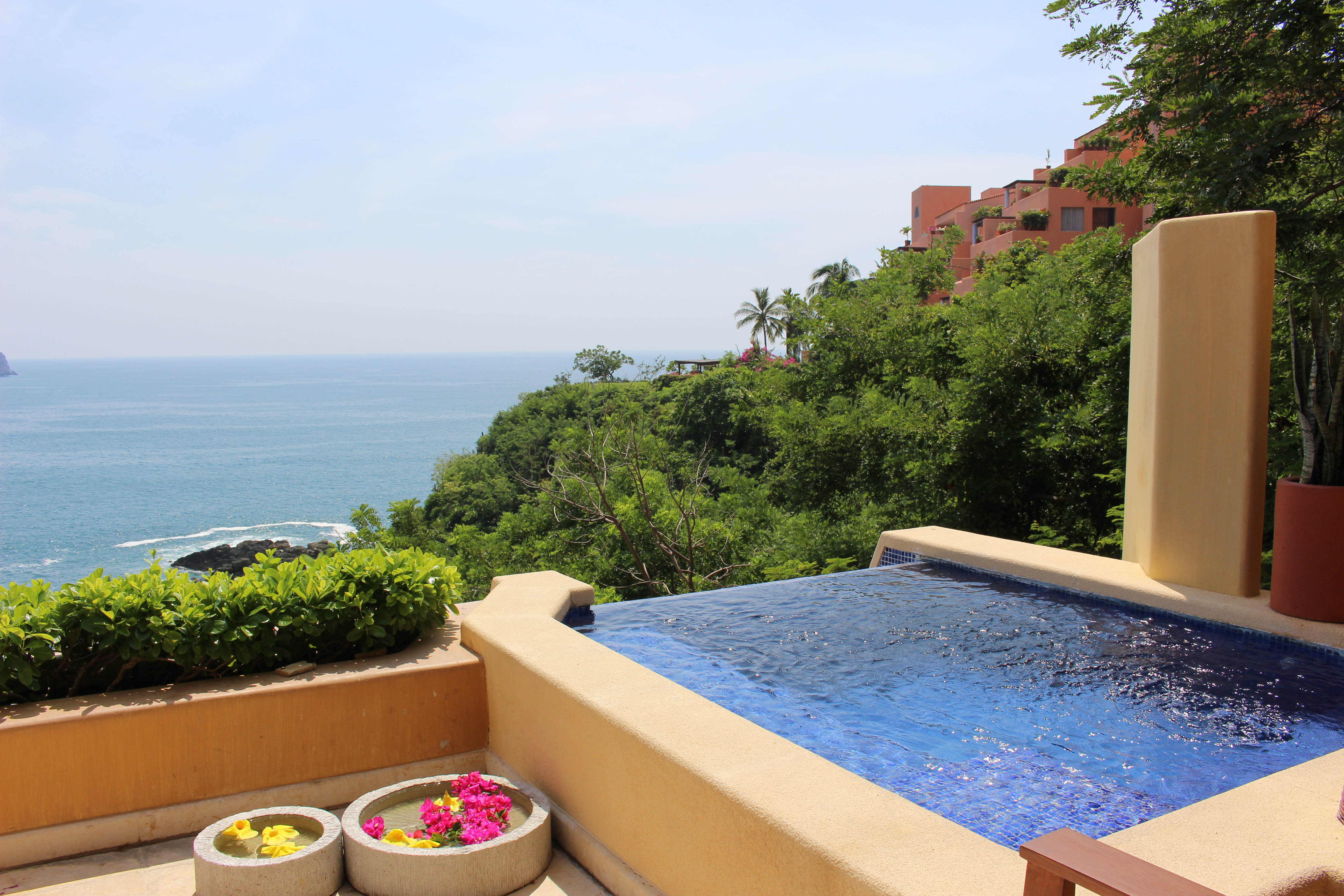 The interior of the rooms are simply designed, with a dream-like bed in the center facing out to the terrace and killer view beyond. Neutral colors are used throughout the suites, allowing for the natural beauty of Ixtapa and that deep blue ocean water to serve as the focal point. Spacious bathrooms have multiple windows that open and afford equally breathtaking views.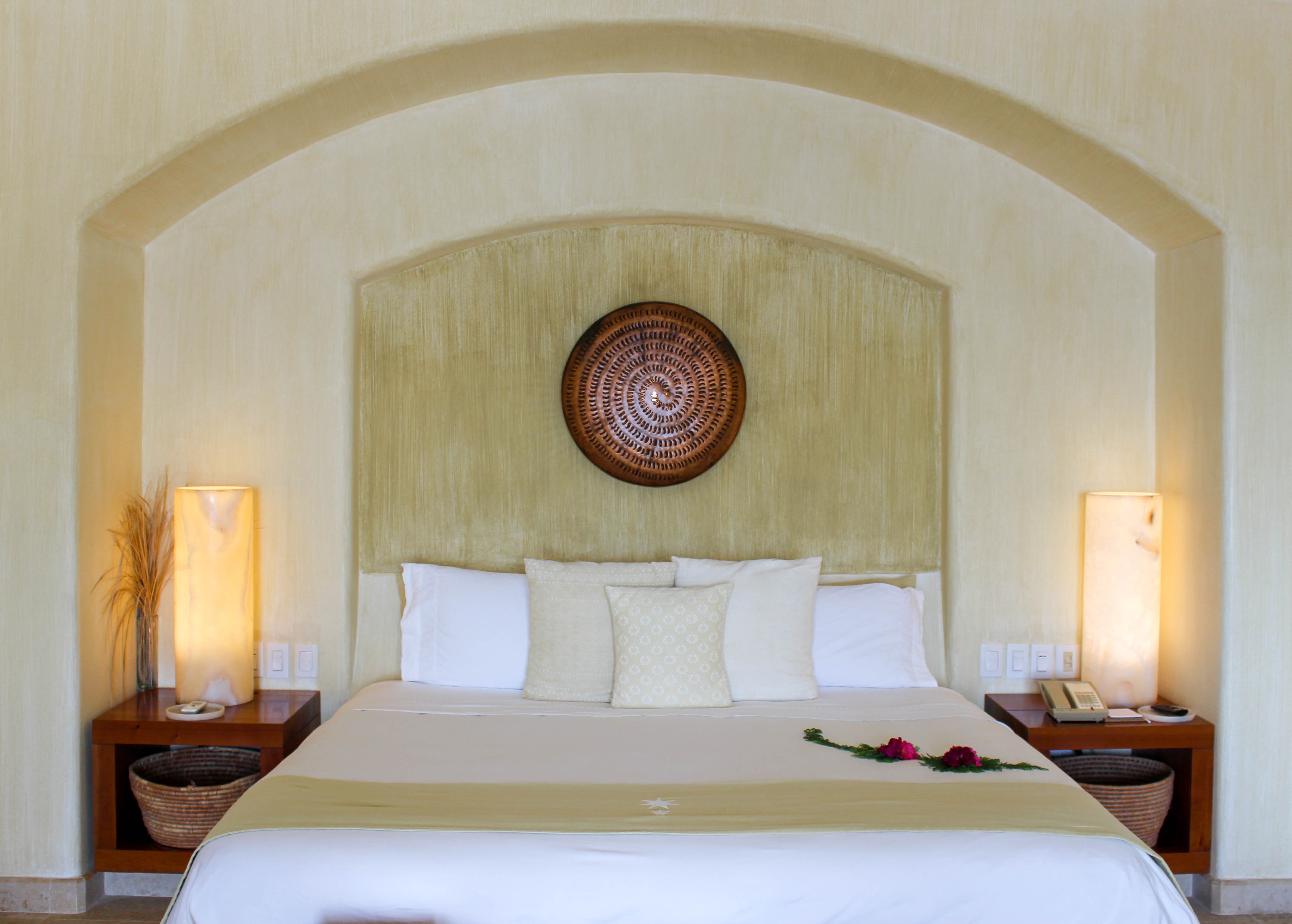 While lounging on your private terrace, keep your ears perked for a knock on the door. There's often complimentary snacks offered by the hotel… just because. For us, it was a bucket of beer on ice and some fresh guacamole with chips – a perfect midday treat.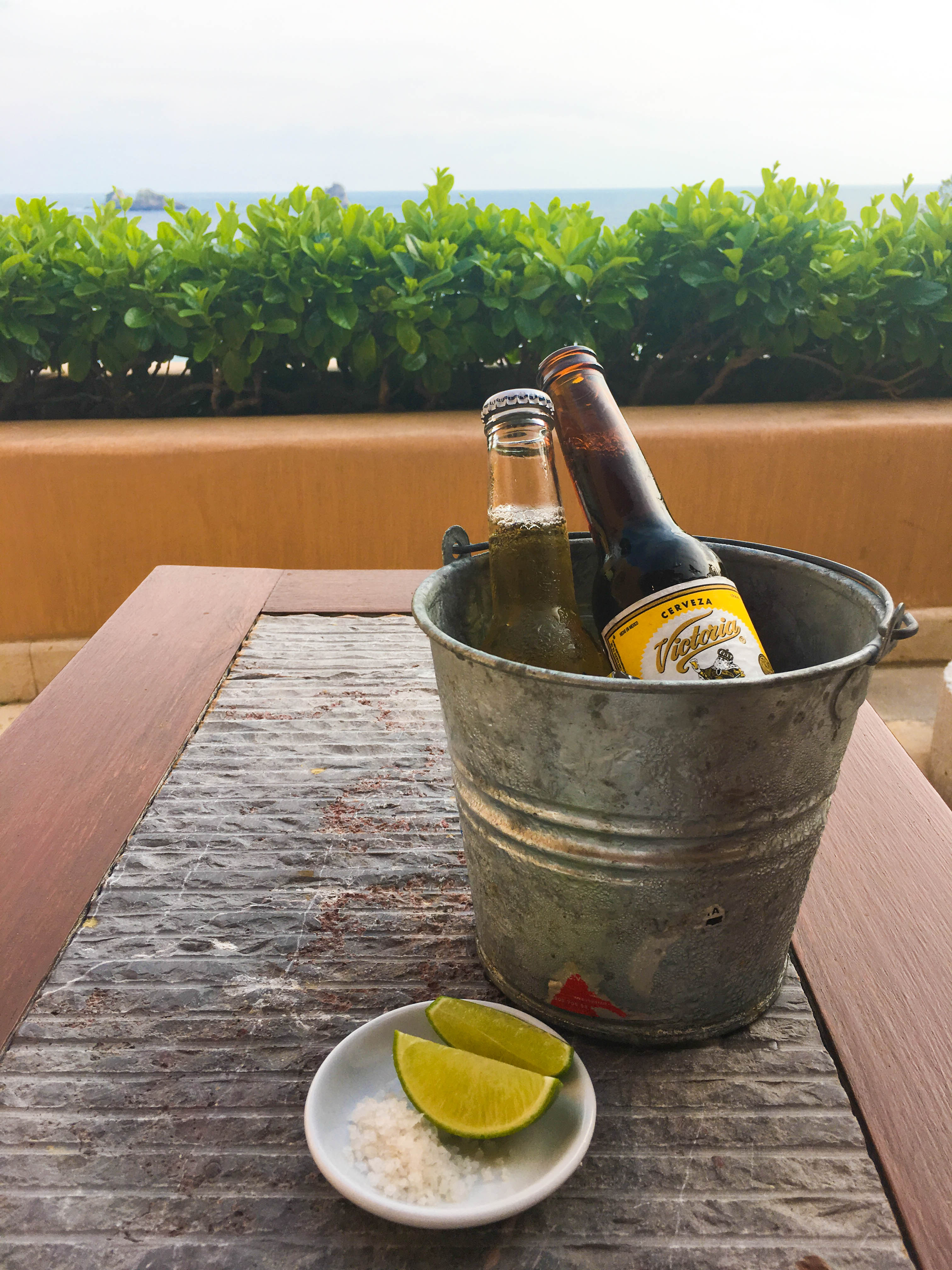 If you want to pull yourself away from the room for a meal, the hotel has several options for dining. Las Rocas Restaurant serves breakfast and lunch (get the shrimp empanadas or marlin tacos!) and A Mares Restaurant serves a seafood-focused dinner, allowing you to choose your daily catch.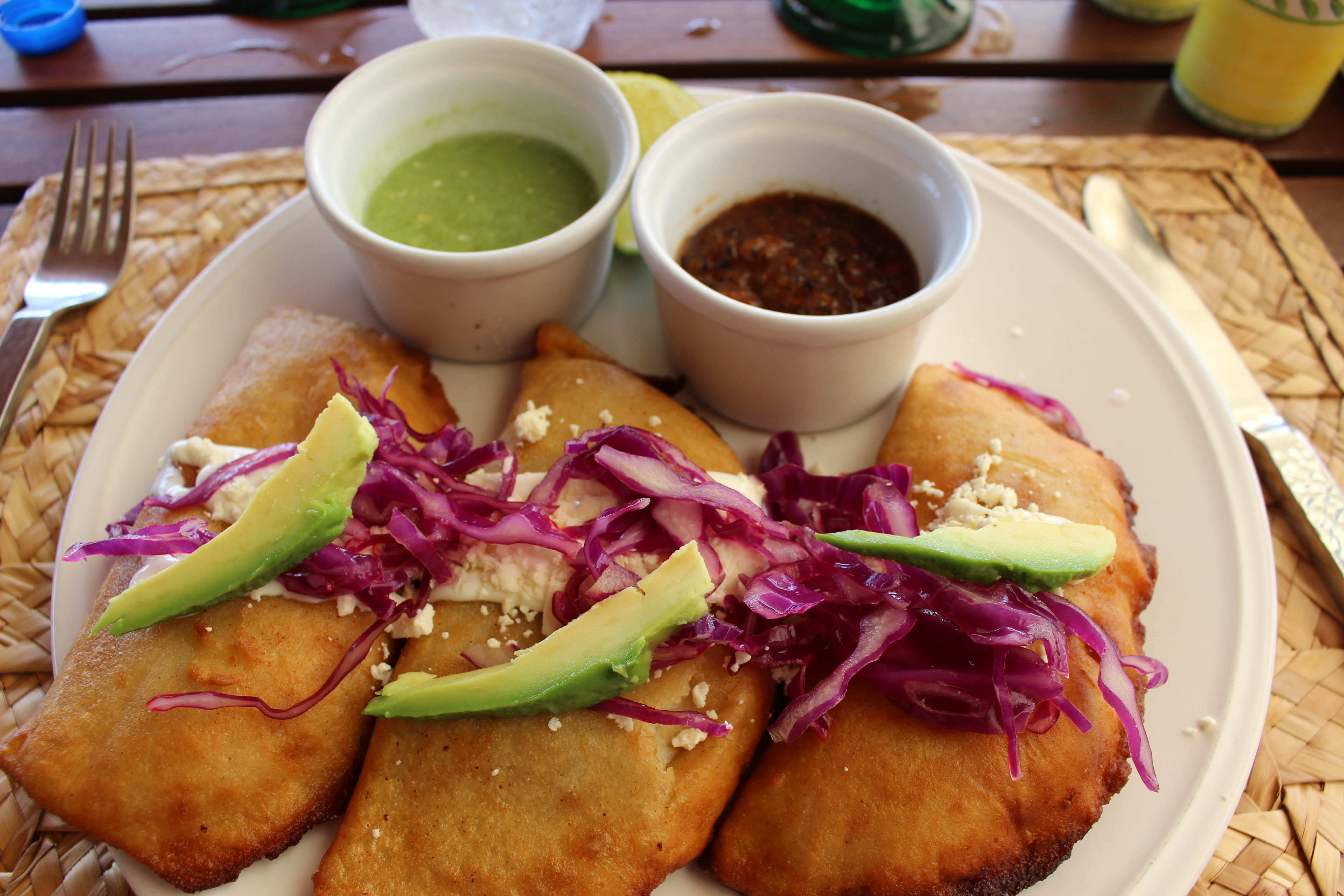 If you need to work off those shrimp empanadas, Capella offers personal training sessions and yoga classes. They also have bikes that you're free to use along the local bike paths. For the ultimate relaxation, head to their spa and see why Condé Nast named it the #1 spa in Mexico and Central America two years in a row.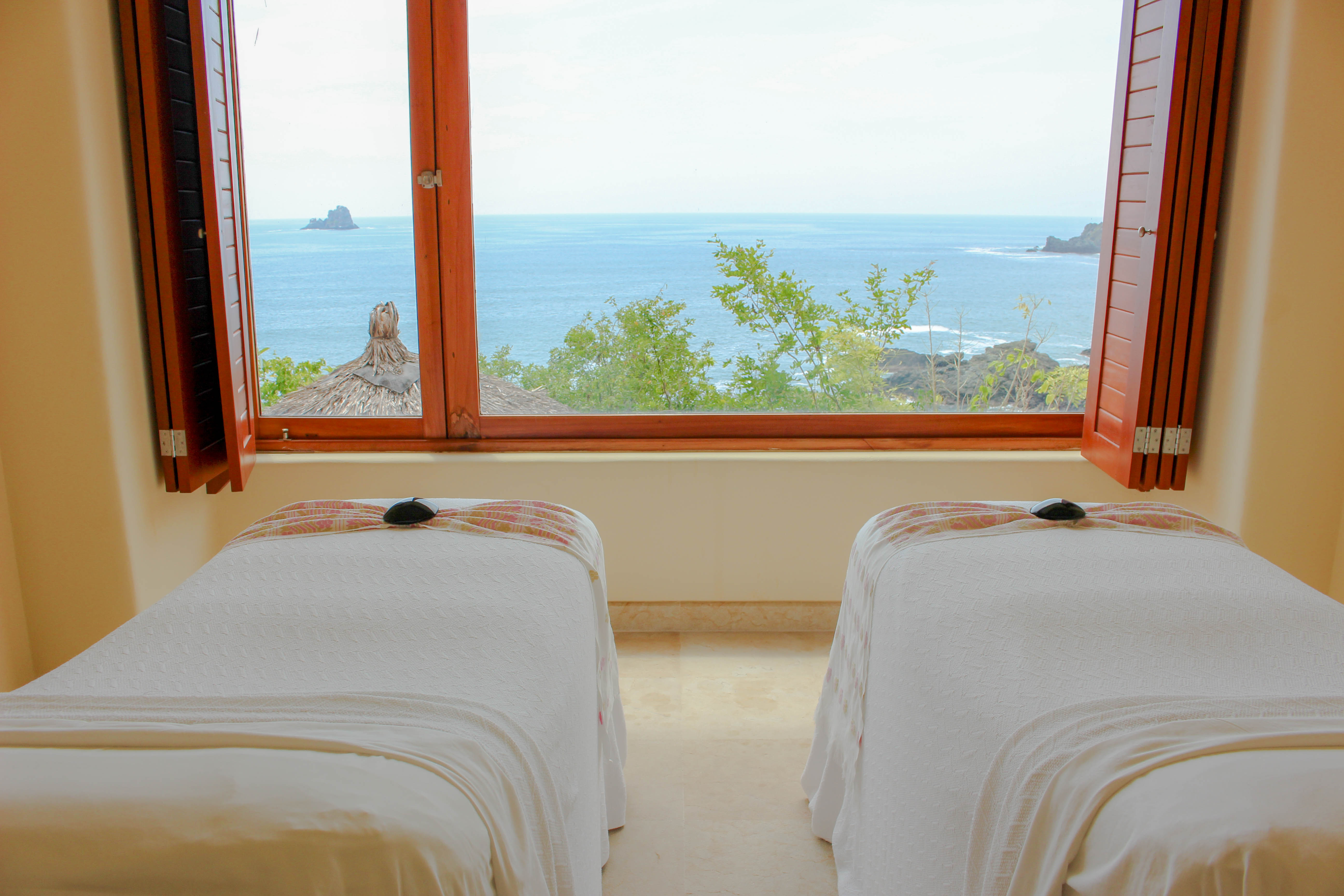 From the moment you walk-in, the hotel staff strives you make you feel at home. Whether relaxing at the spa, sunbathing at the pool, or resting in your room, the entire experience from check-in to check-out is exceptional.
more pics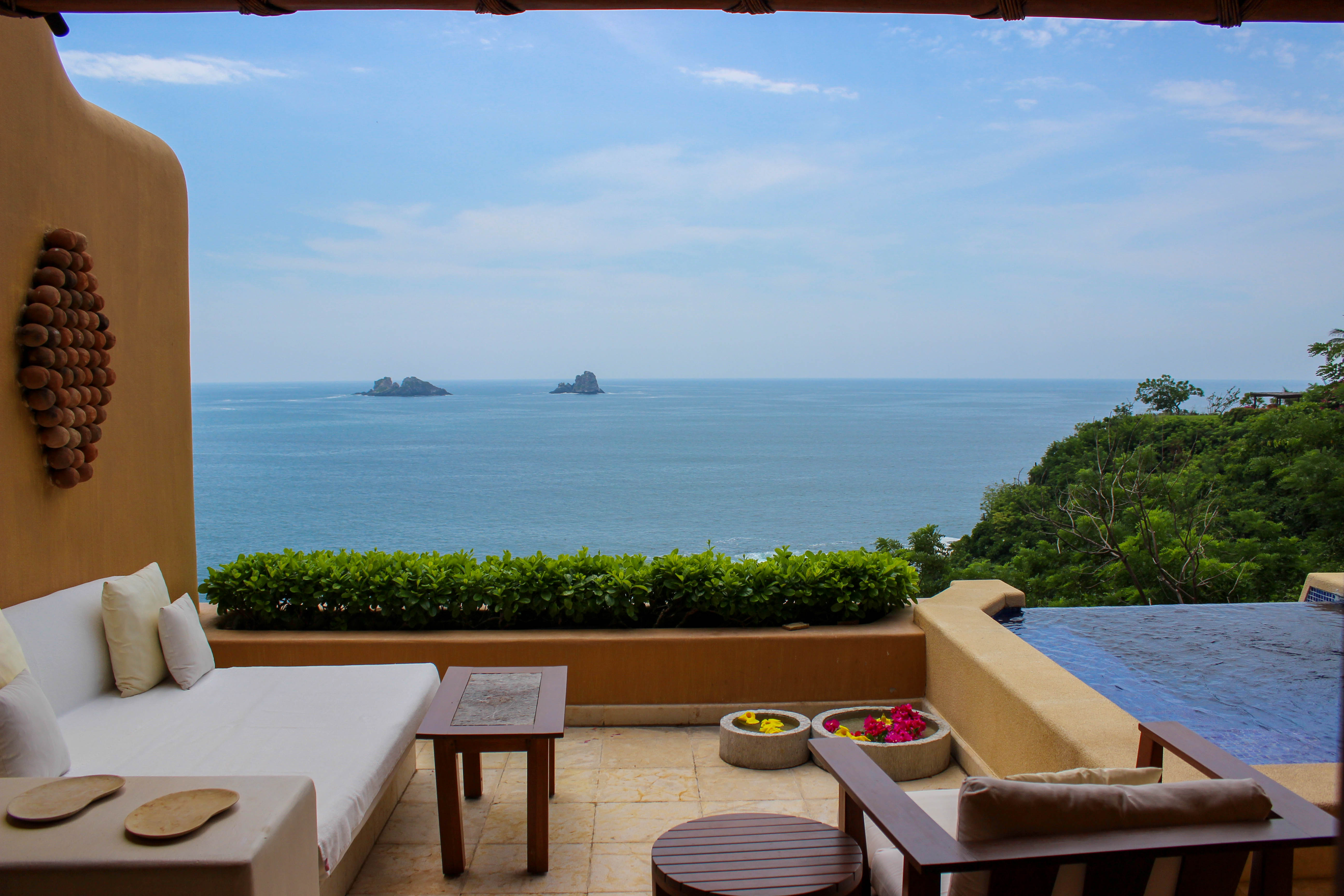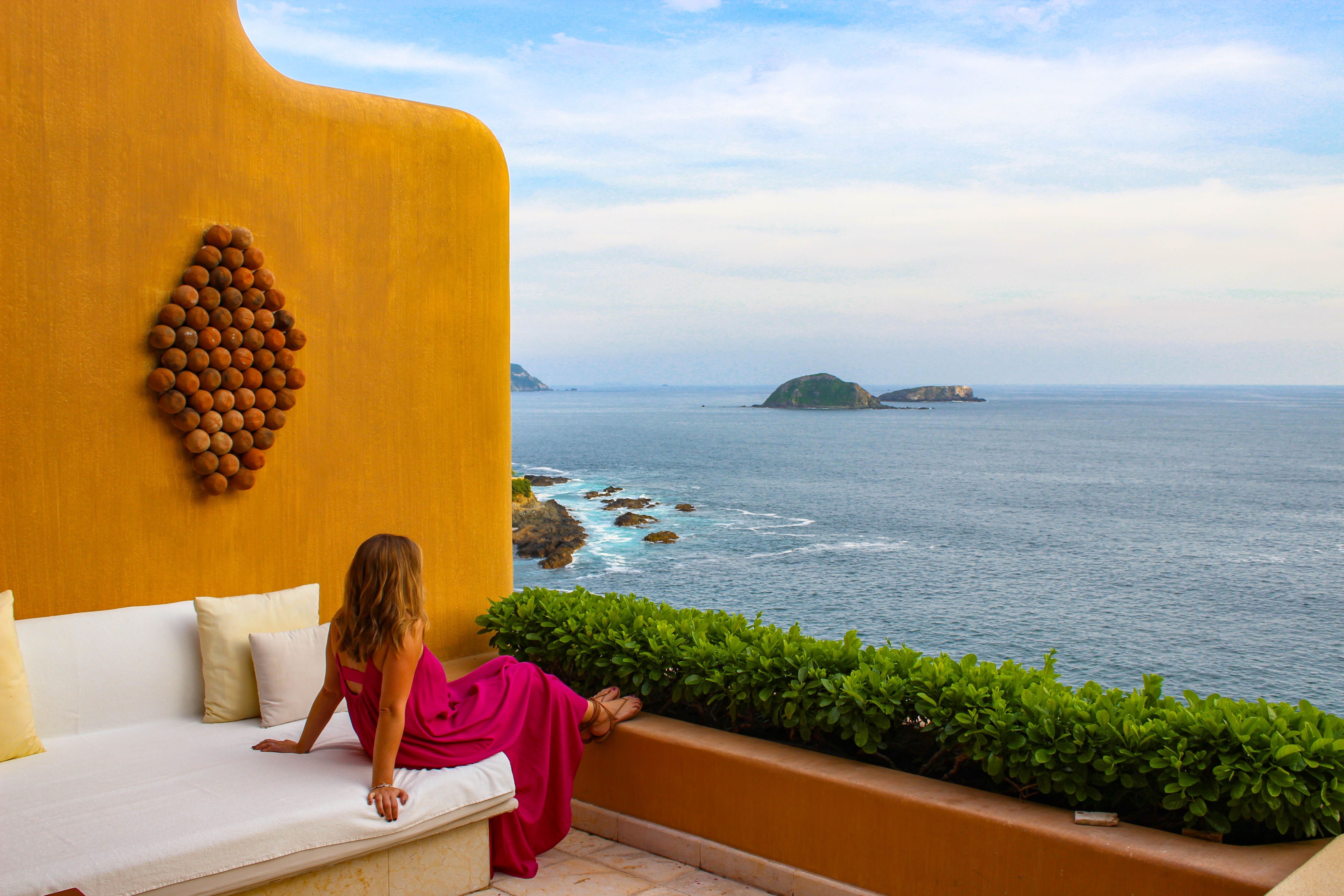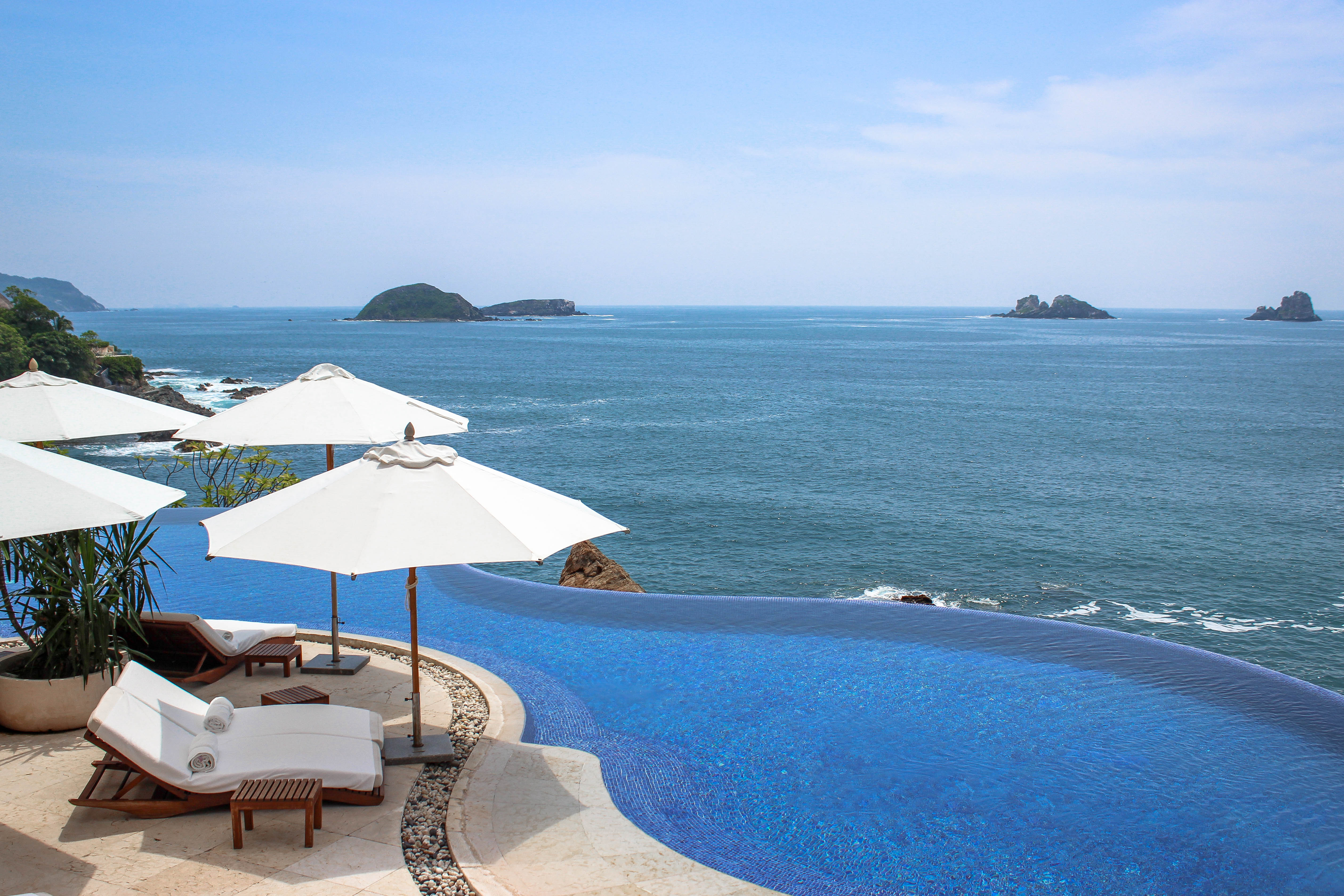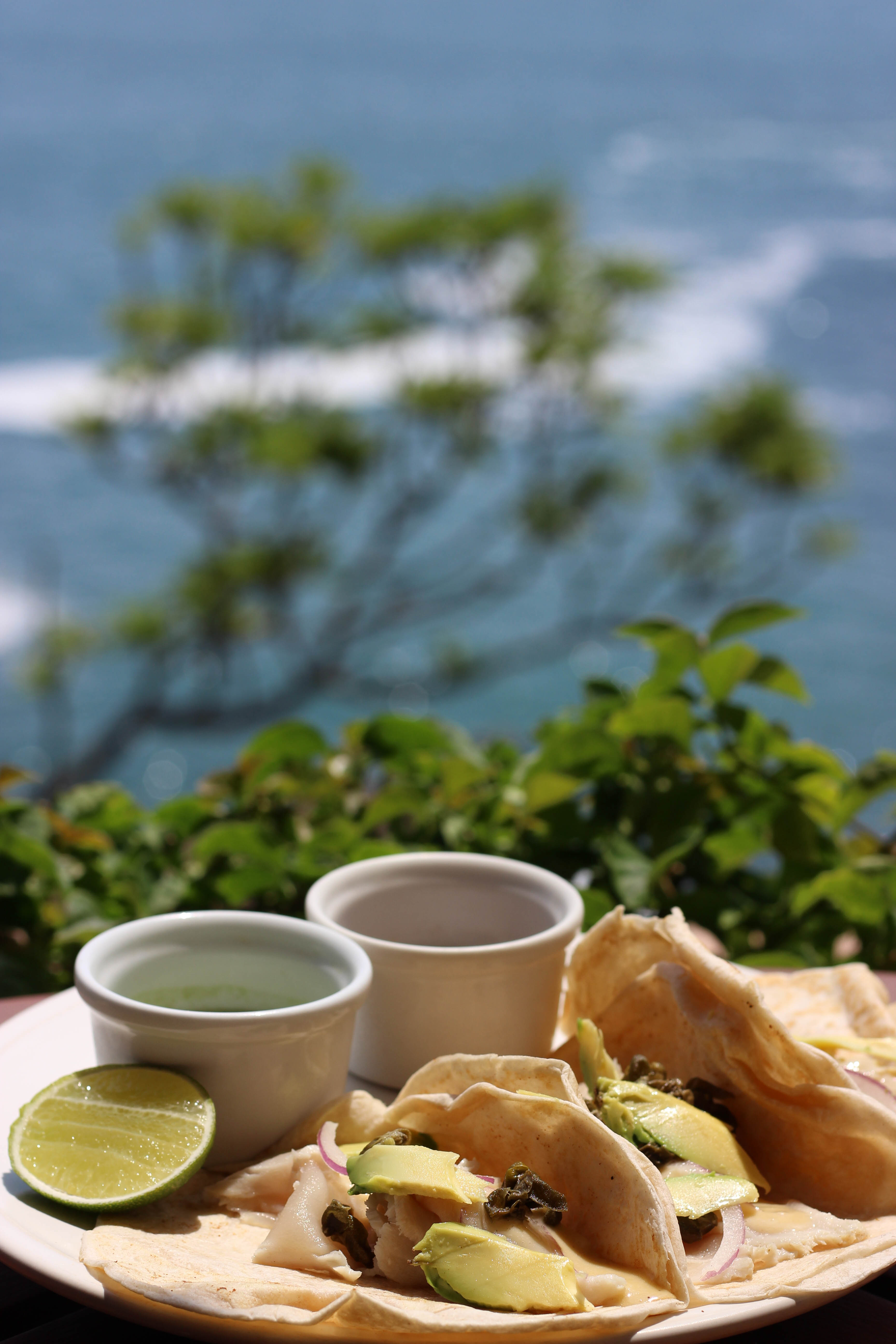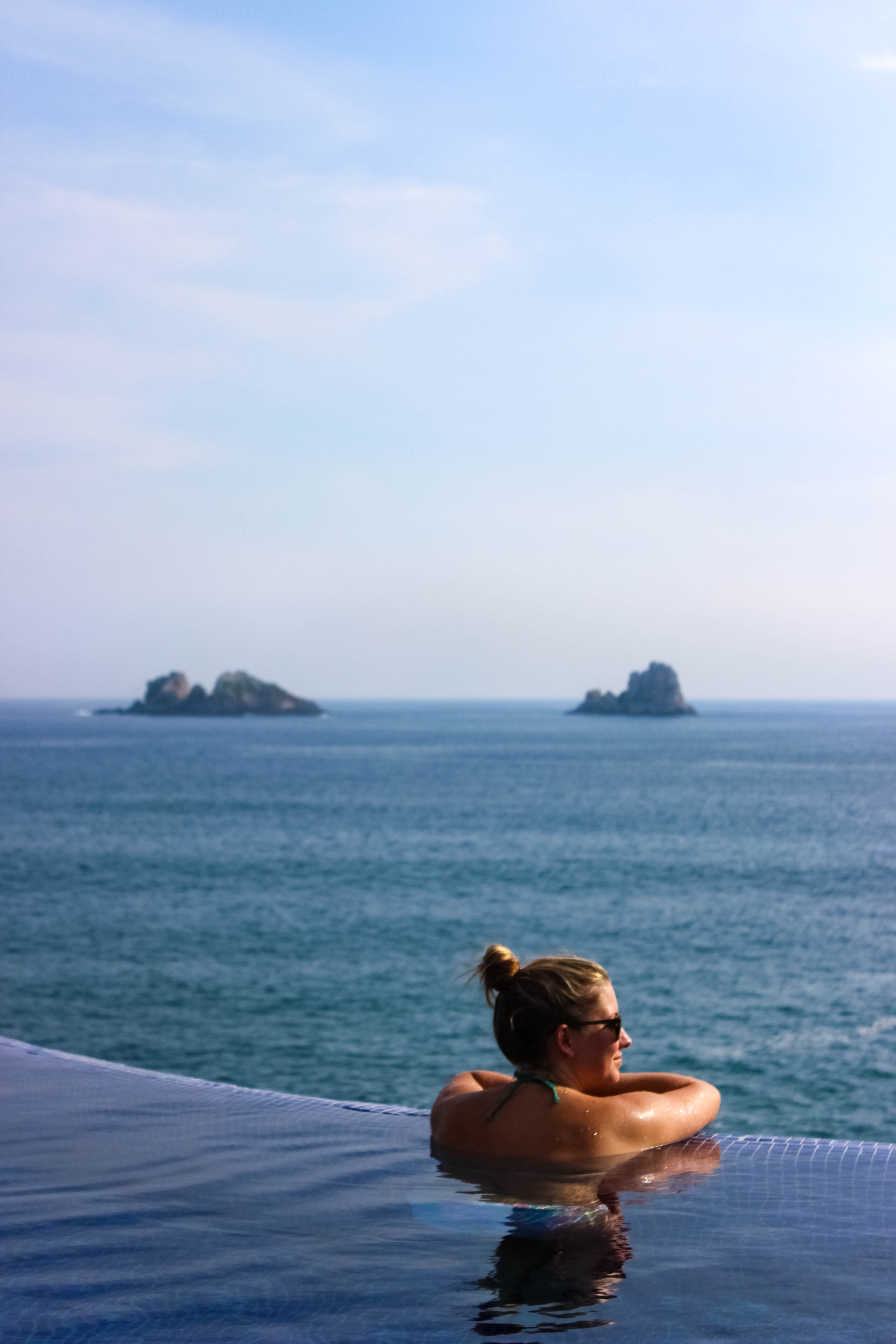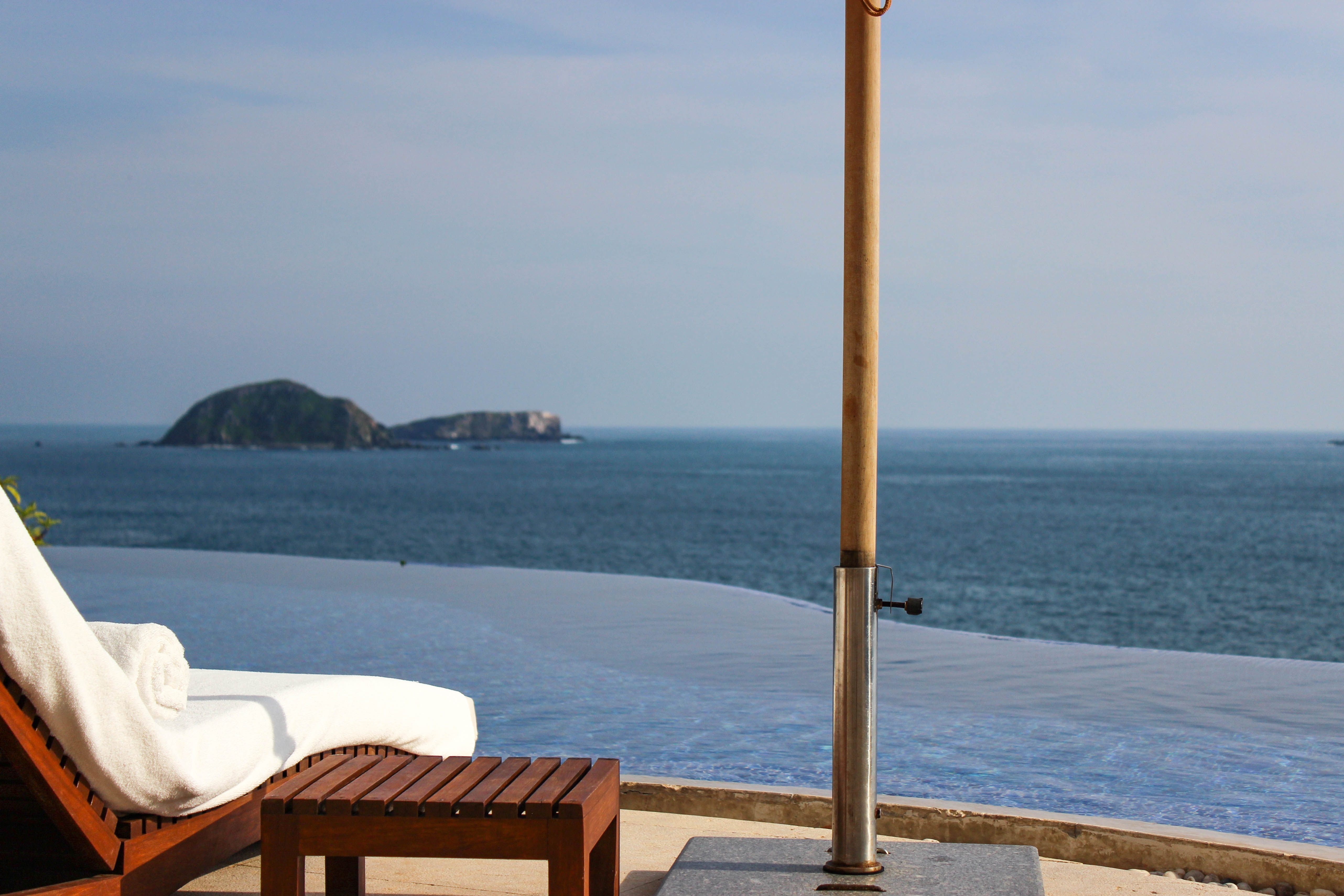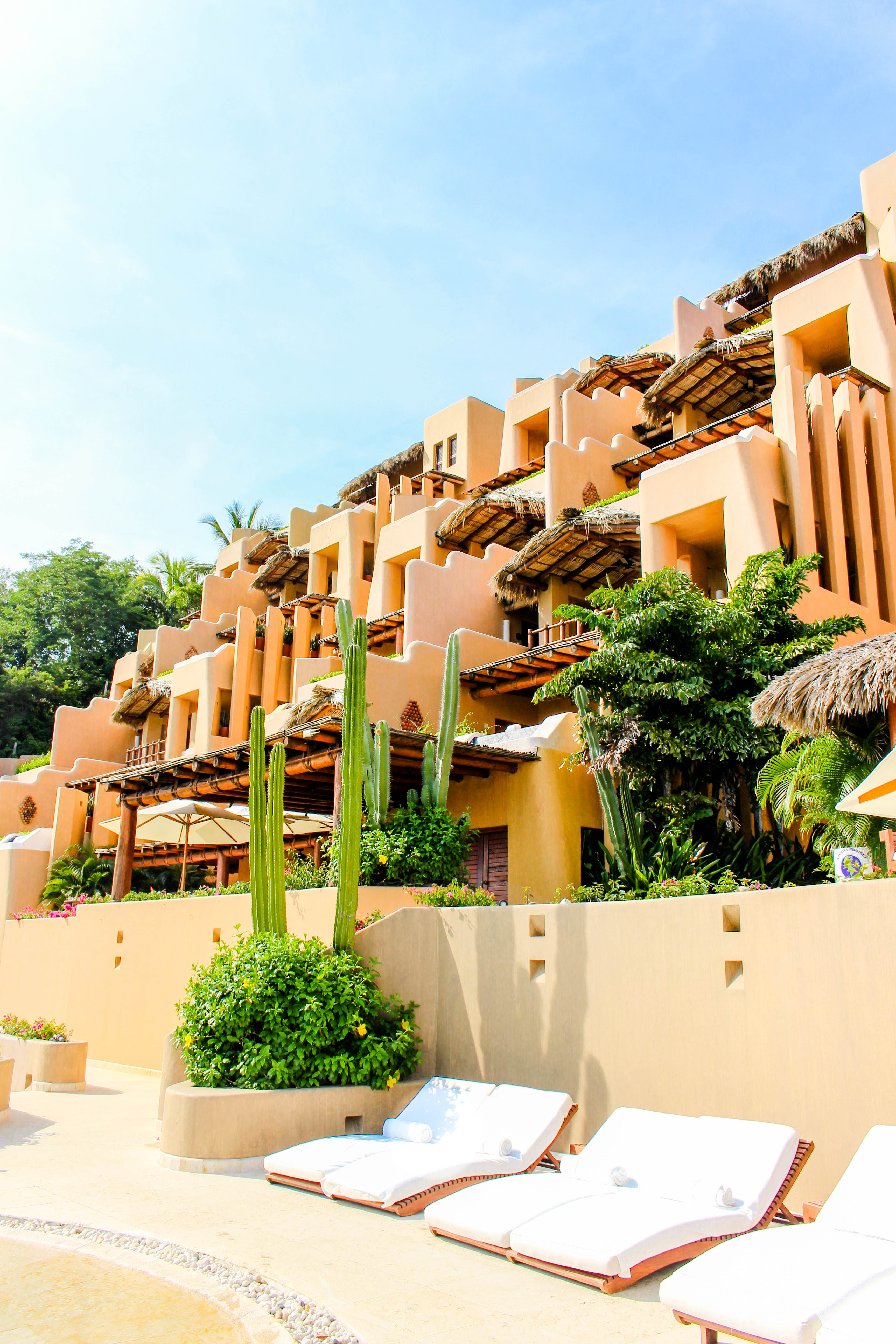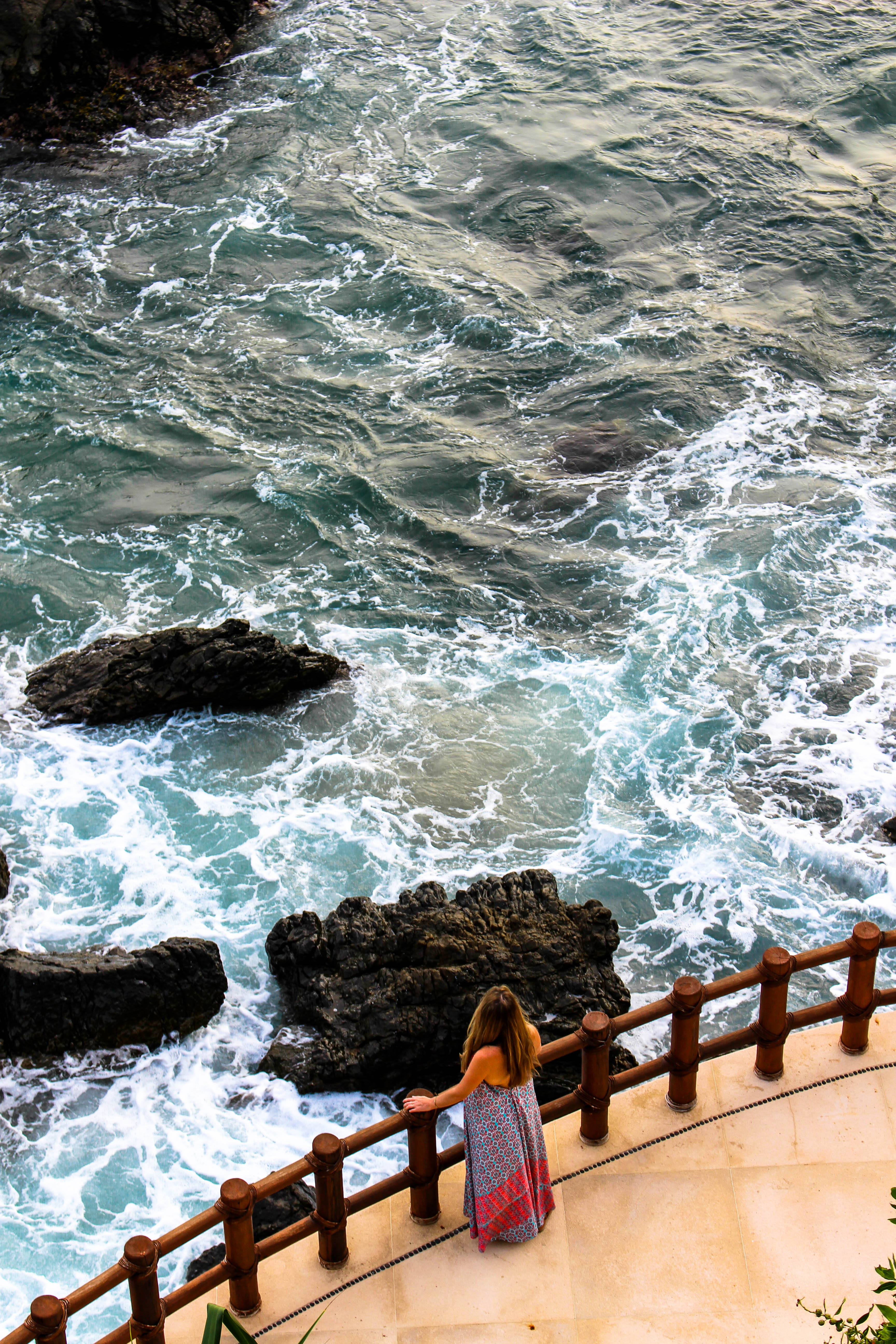 ---
Compass + Twine was a welcomed guest of Capella Ixtapa and thanks them for a lovely stay. As always, all opinions are our own. 
Comments