Perched on the top of a rocky cliff on the Amalfi Coast, Casa Angelina is a beautiful boutique hotel. Just steps from the charming village of Praiano and a five minute boat ride from Positano, the location is ideal for escaping the crowds and enjoying the beauty of the coast.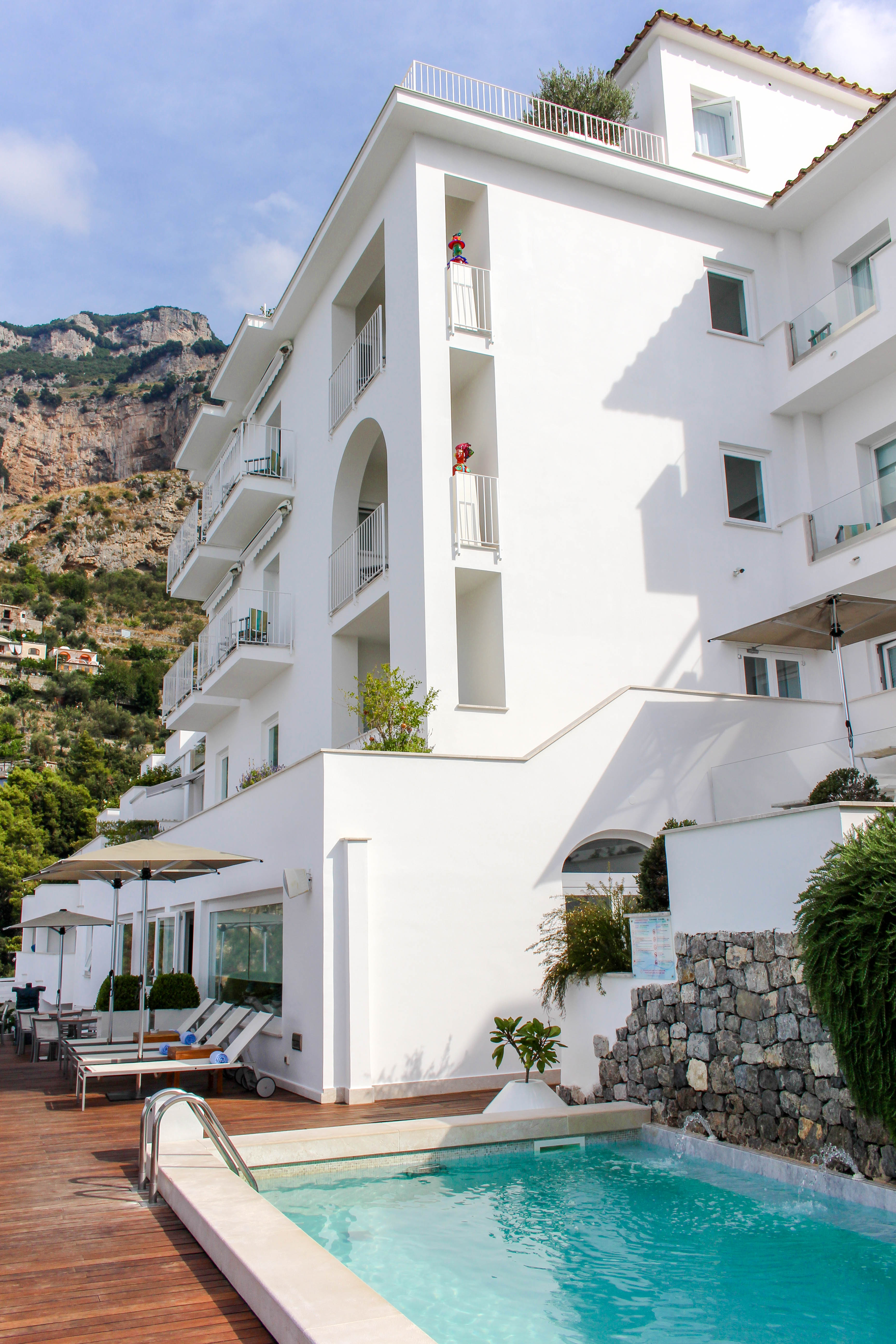 Awash in white, the hotel's decor reflects simple, modern style. Throughout the property, bright, interesting pieces of art (from the owner's personal collection) offer playful pops of color.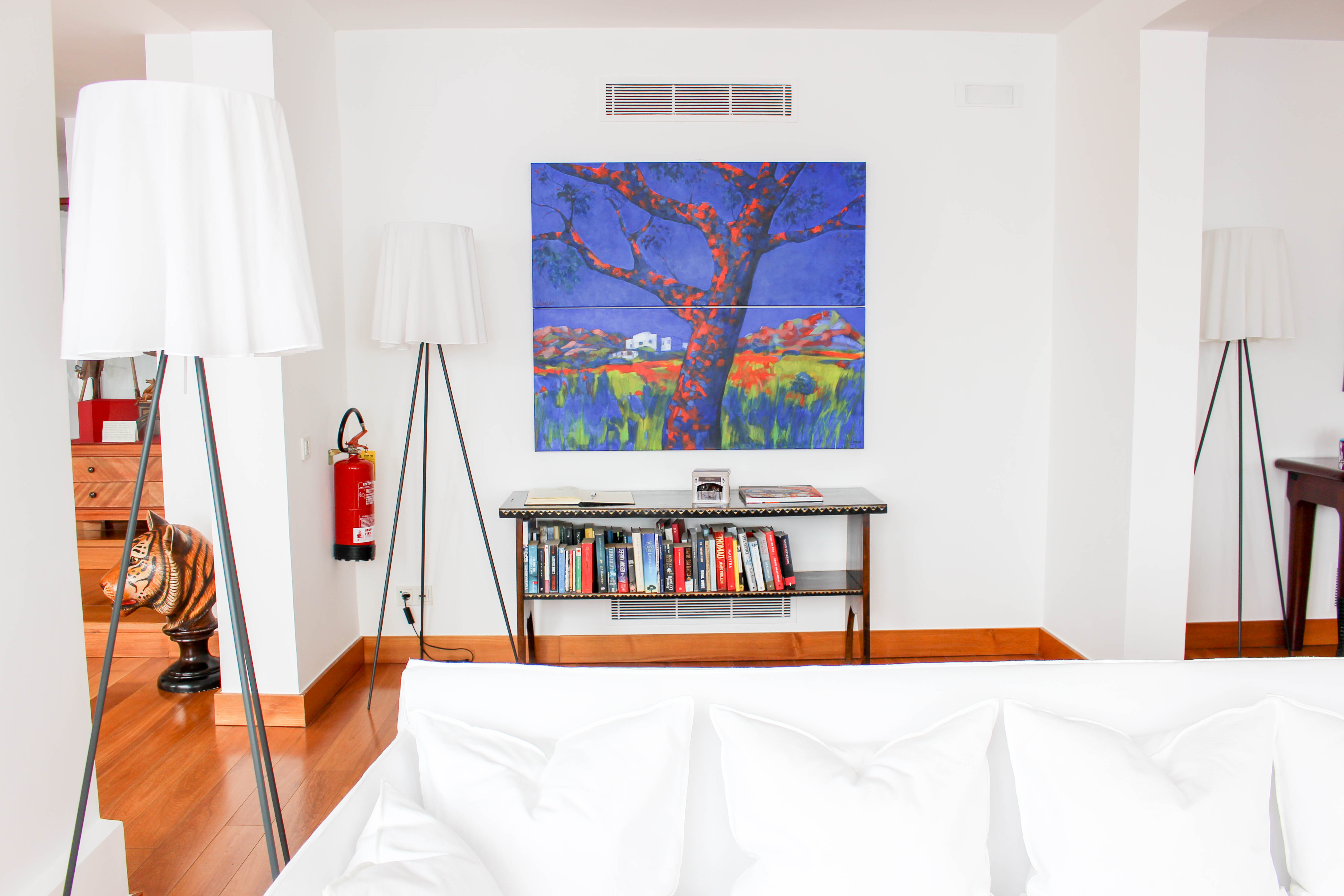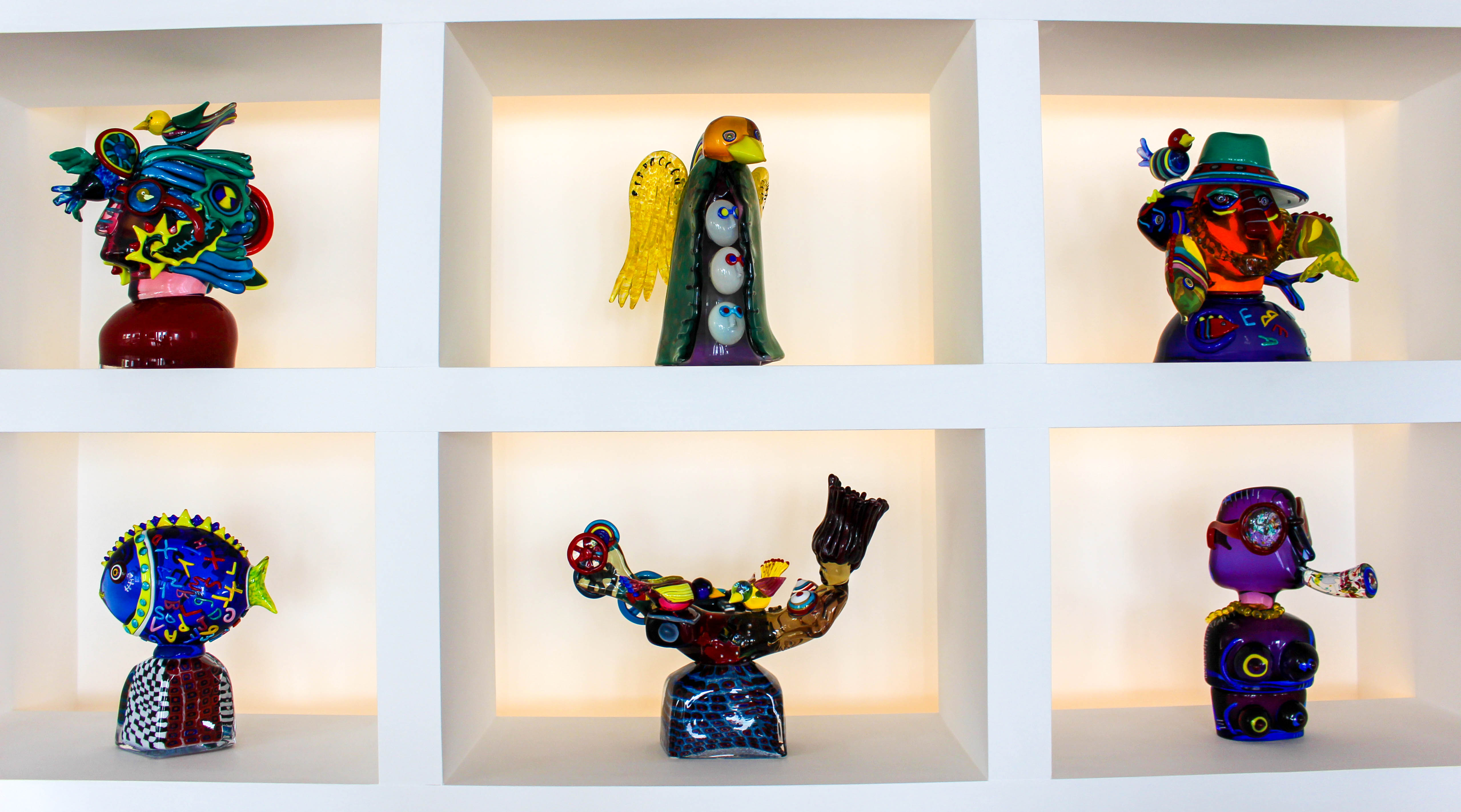 The hotel utilizes the natural beauty of the Amalfi to effortlessly compliment its design. Outside, rosemary and lemon trees surround the pool, which looks out at the Mediterranean Sea. The views are spectacular and poolside service is available, so all you really need to do it relax.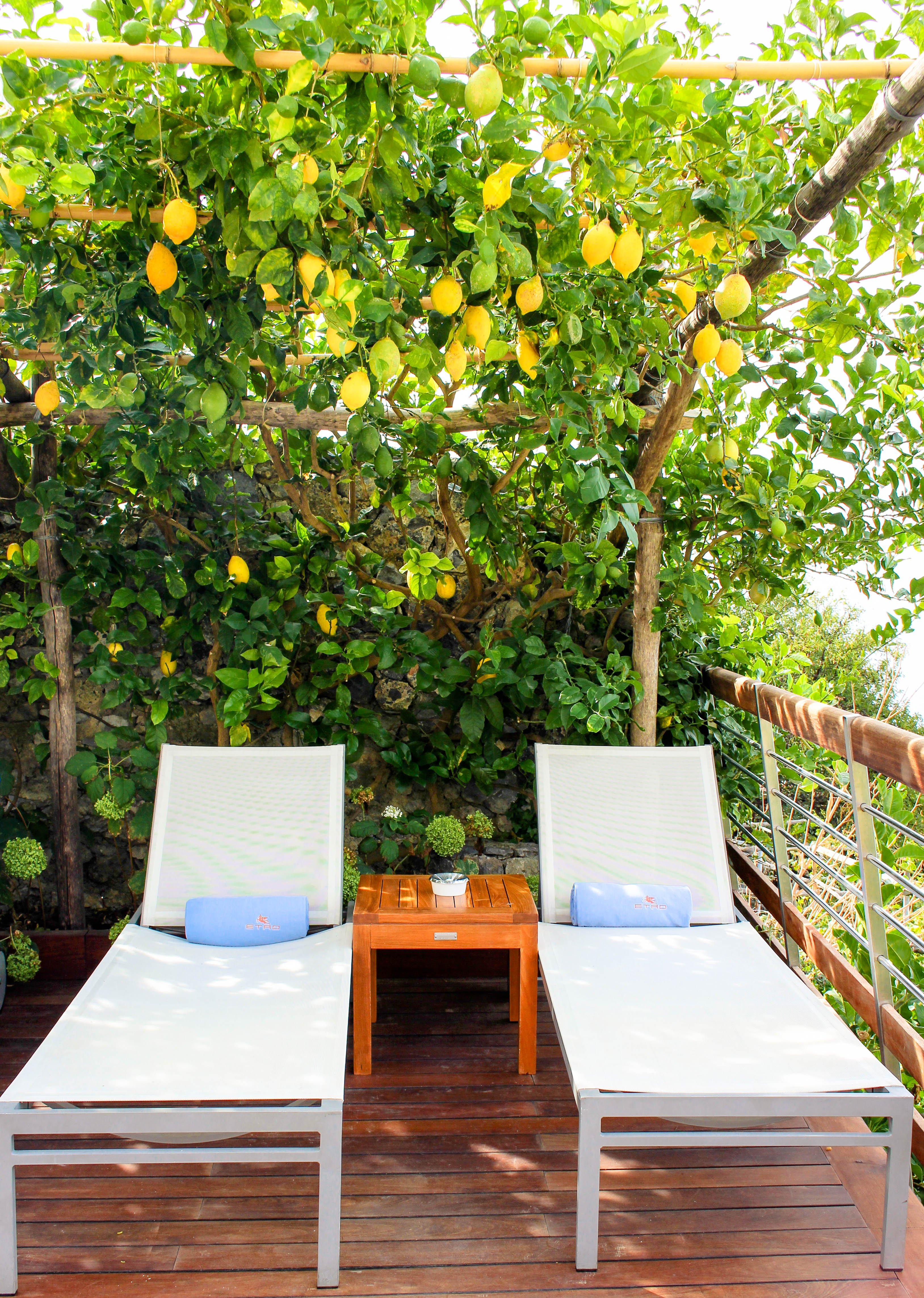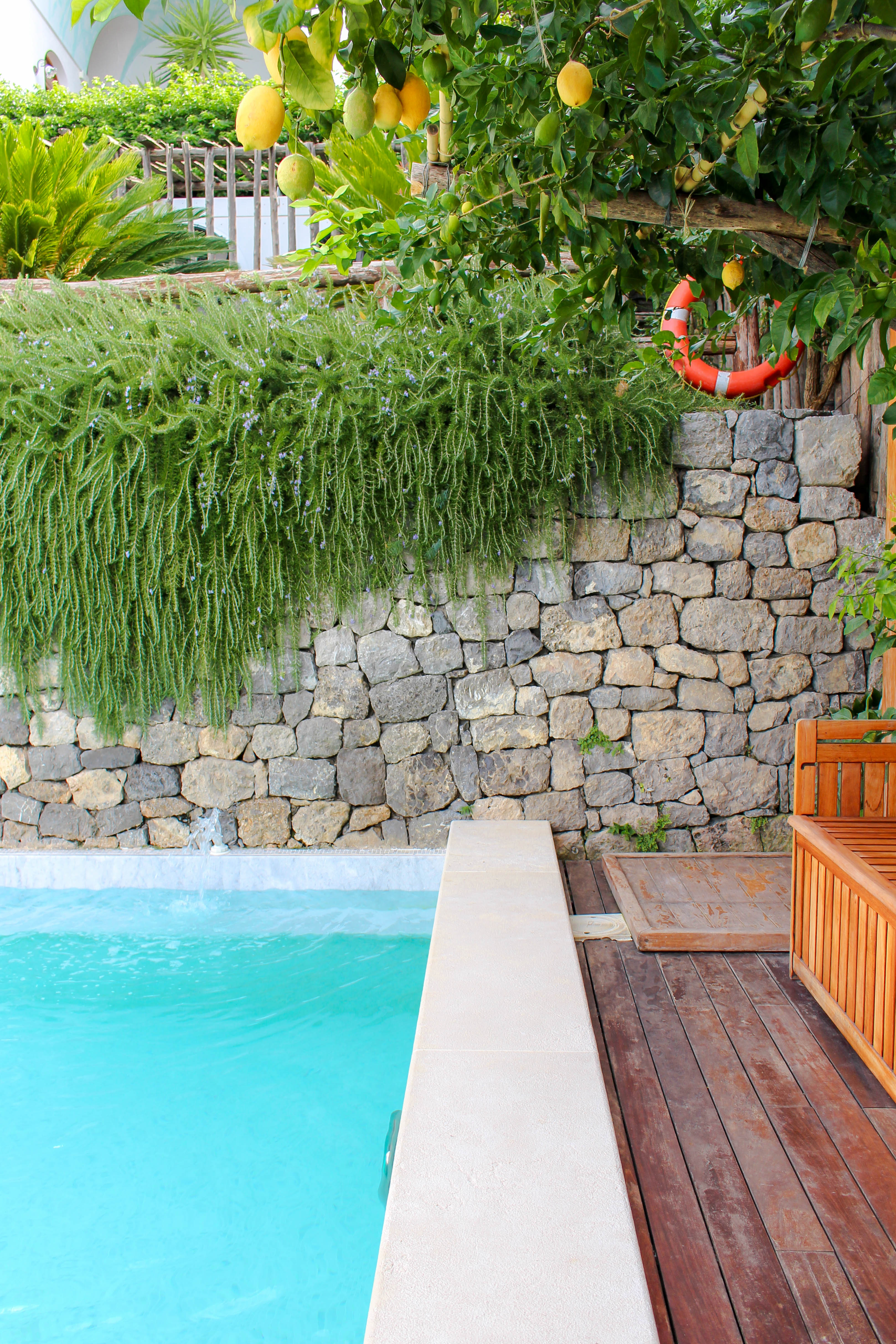 Outfitted with a spa as well as a gym, Casa Angelina is a destination unto itself. The 39 rooms are cozy and comfortable, and the sleek white decor, bedding, and furniture allow for the rooms to be painted by the sunrise and sunset each day.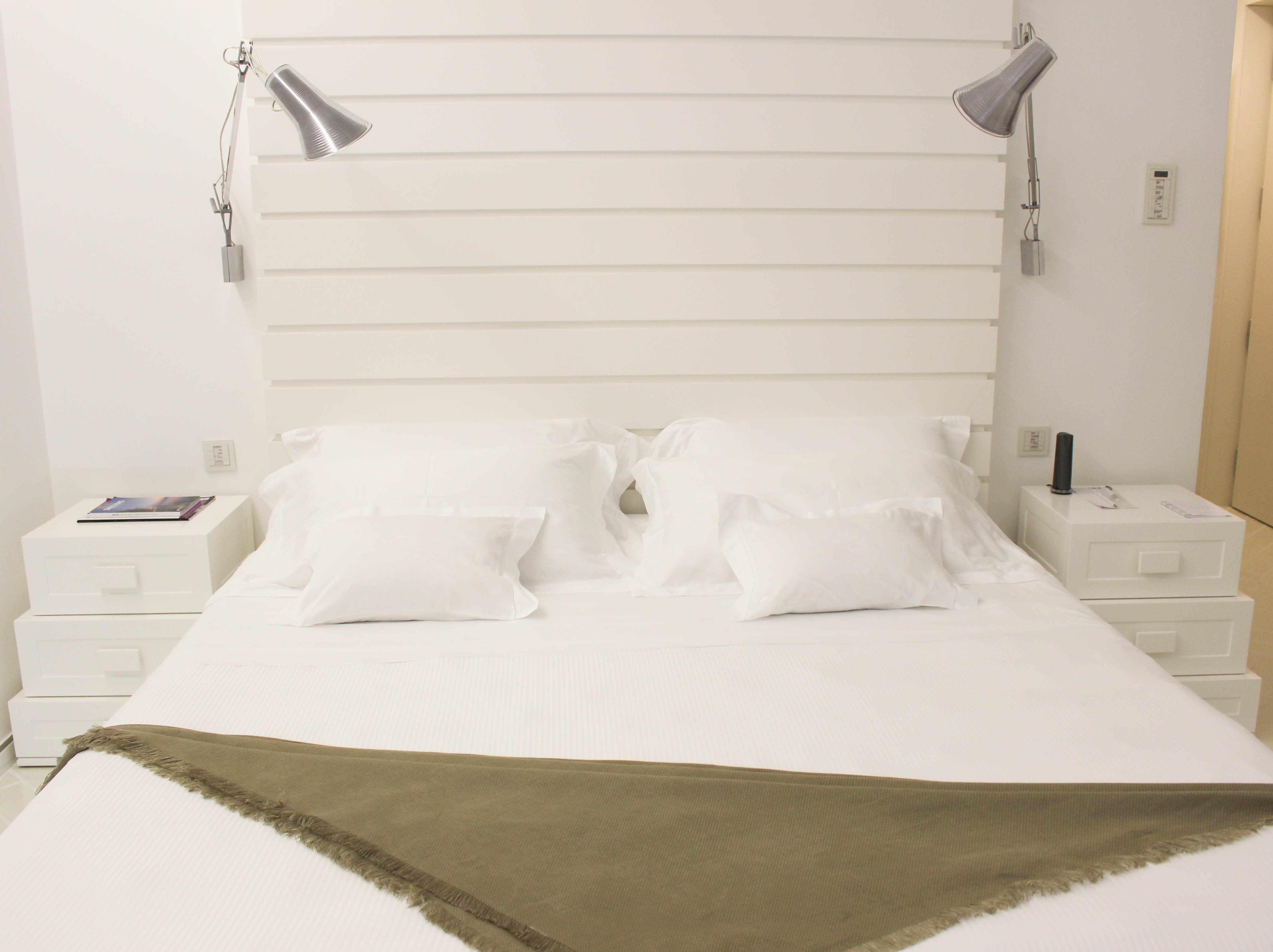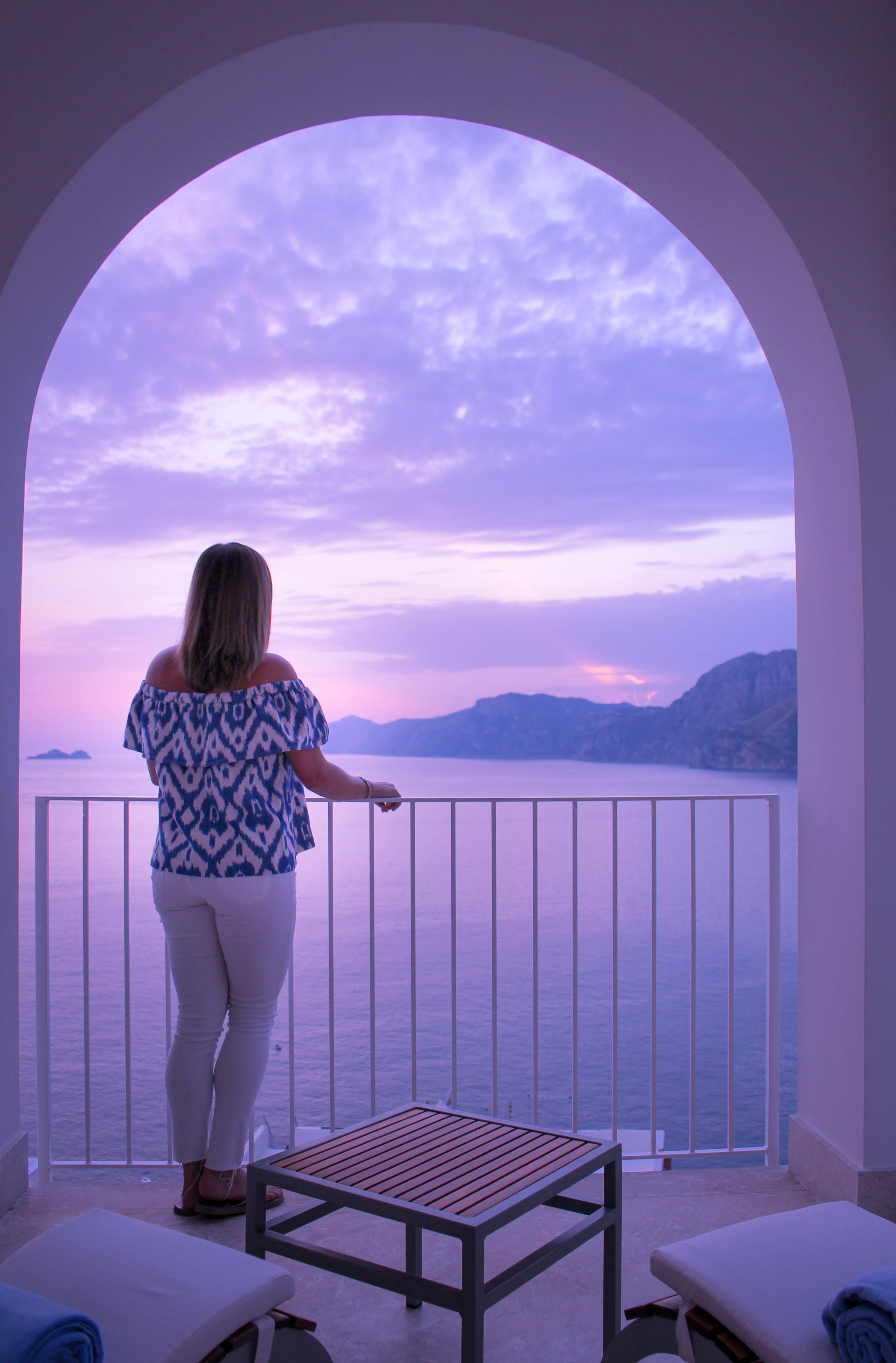 While the town of Praiano isn't far, Casa Angelina's own restaurants give you plenty of delicious reasons to enjoy great meals in the comfort of your hotel. A huge breakfast spread is served atop the terrace, and at night, the terrace space turns into a magical dining space under the twinkling night sky, called Un Piano Nel Cielo Restaurant. With a focus on pasta and fish, the fresh food is simply delicious.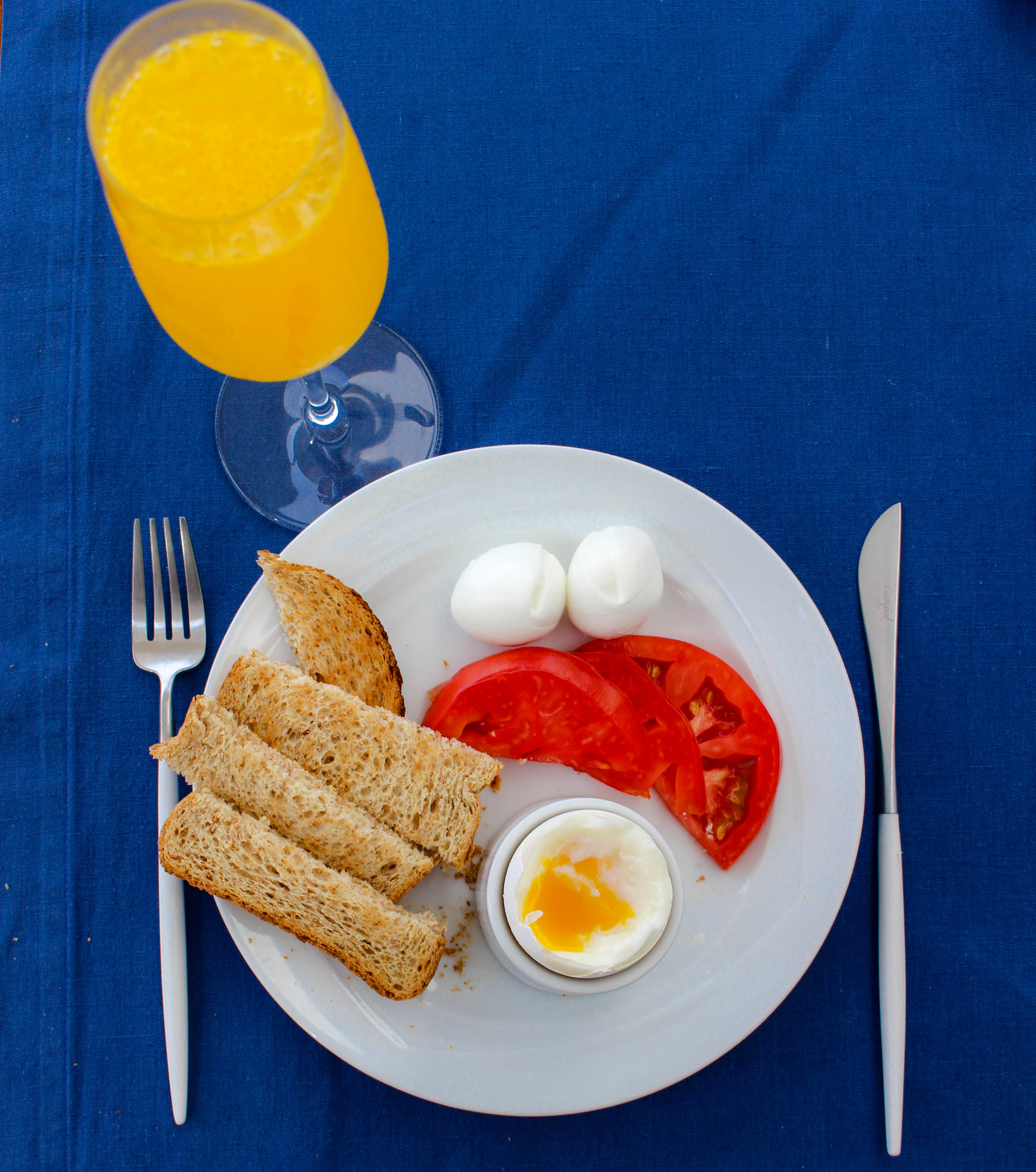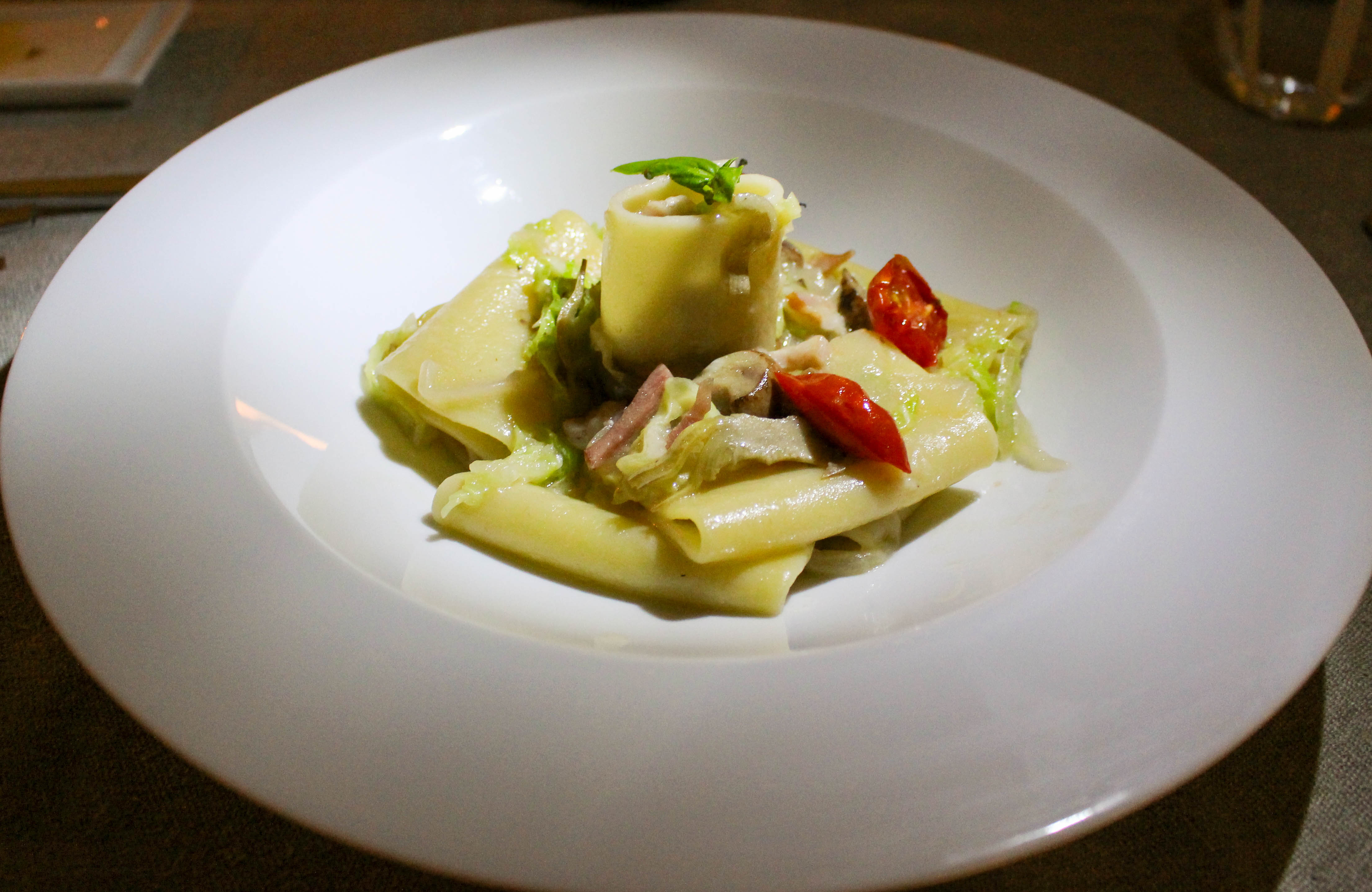 About 200 or so steps down from the hotel, you'll find the beach club. The walk down (or rather, trumping back up those steps at the end of the afernoon), is well worth it. The views are stunning; orange loungers set atop a rocky slab allow you to nap while listening to the ocean lap up onto the rocks. When you get too hot, take a dip in the sea and swim along that famous rocky coastline. The service is top notch, always someone there to refill your glass or offer snacks and lunch. For us, it was an absolutely perfect afternoon sipping local white wine and noshing on the greenest local olives.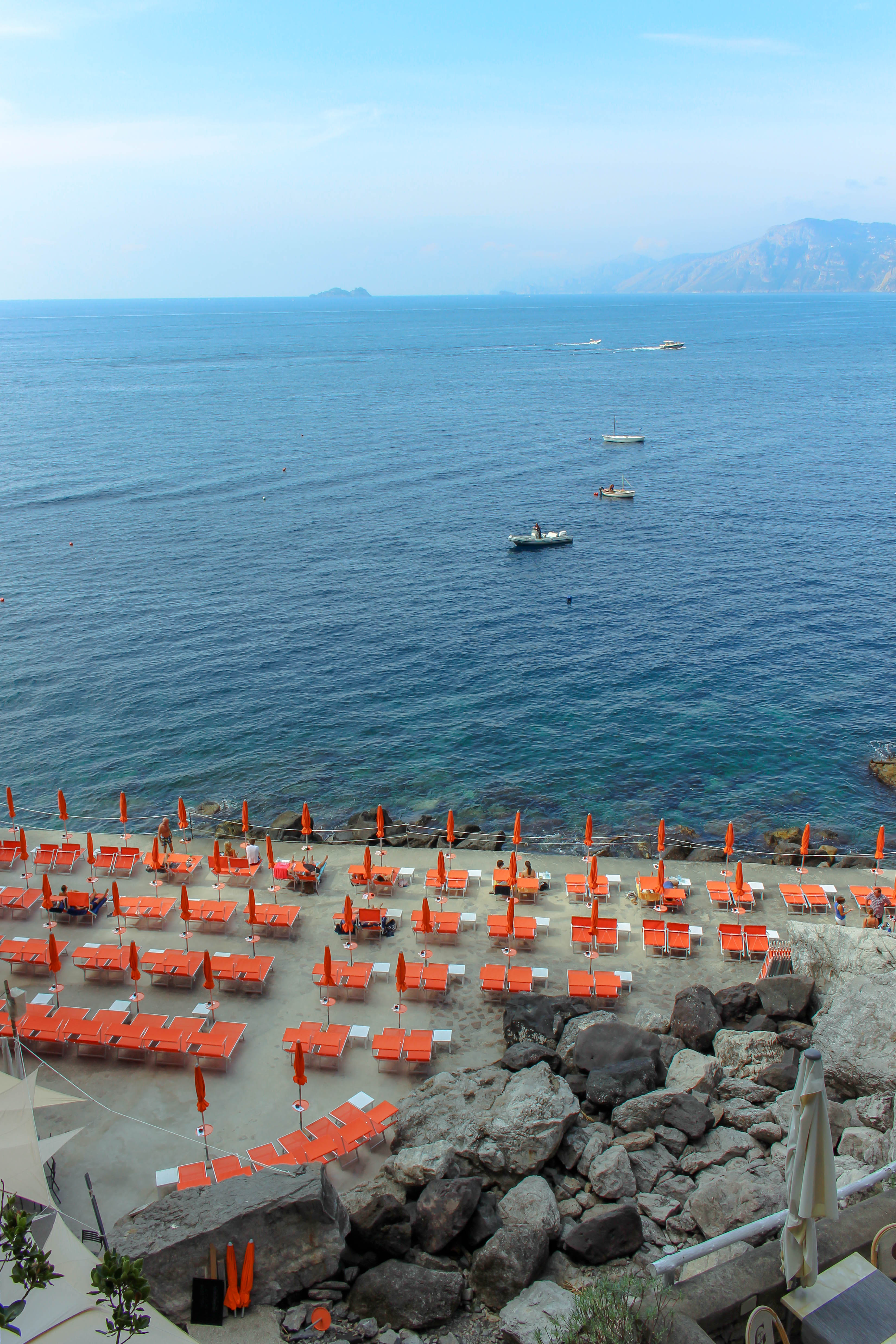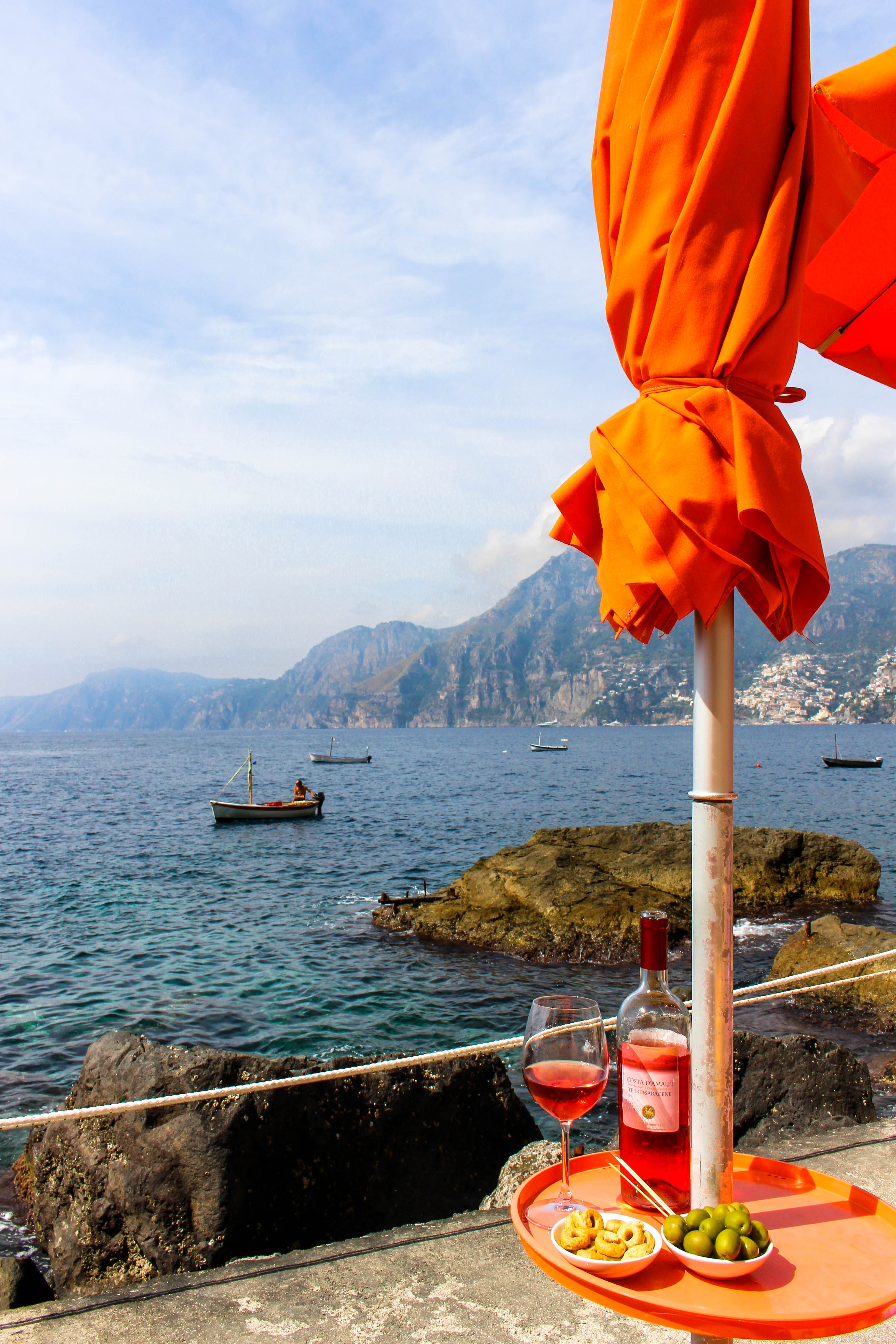 Casa Angelina strives to be your home away from home. You feel relaxed and comfortable throughout your stay and anything you should need is always just a request away. A free shuttle runs daily into Positano and the staff are helpful setting up reservations or arranging taxis. If you are looking for an escape on the stunning Amalfi Coast, look no futher – Casa Angelina is it.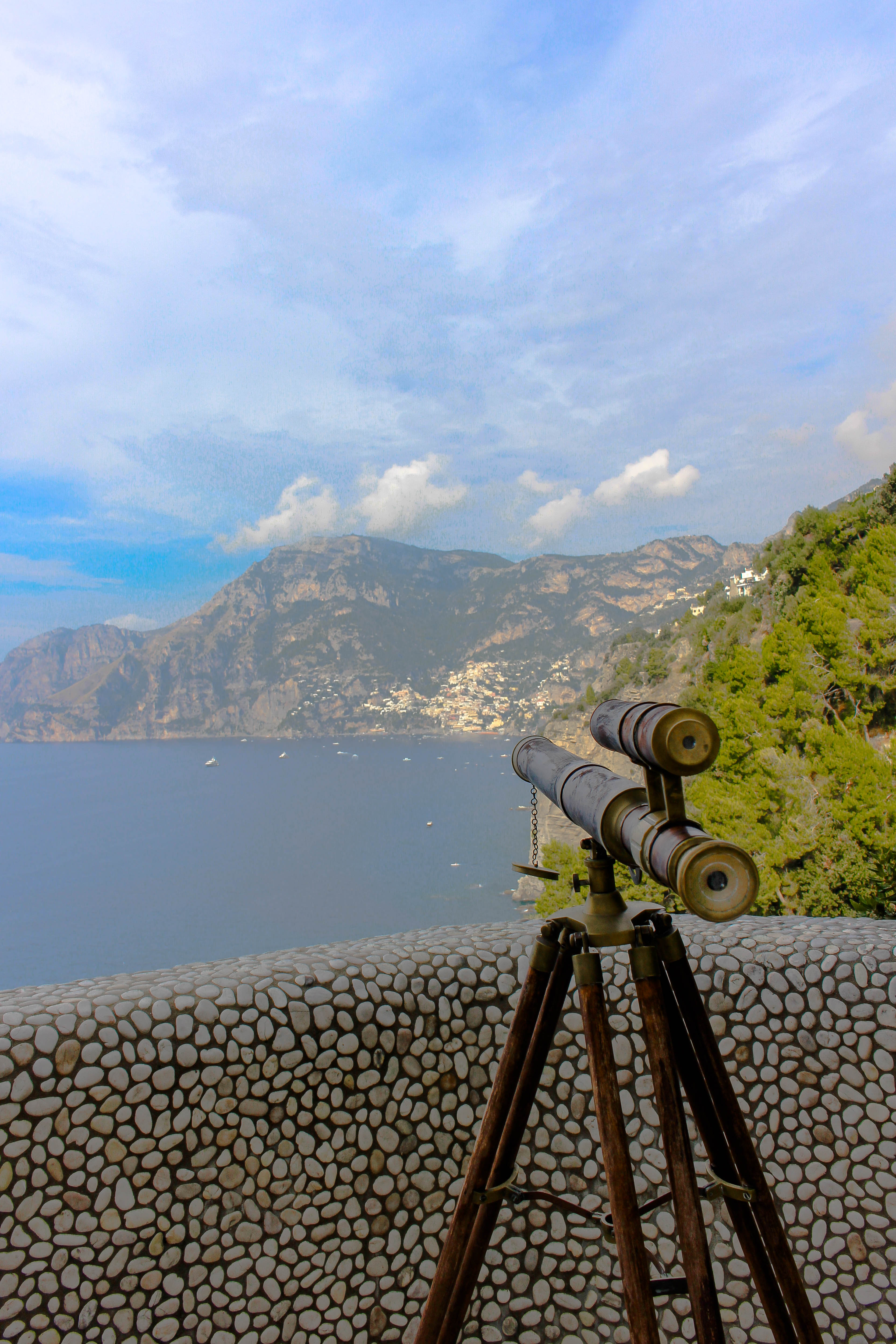 ---
Compass + Twine was a welcomed guest of Casa Angelina and thanks them for a wonderful stay. As always, all opinions are our own.
Comments