These days, it seems airlines are changing their rules on luggage size just about every hour. How big is too big to your carry on? How many personal items can you really get away with lugging on board? Our goal when traveling is to avoid those issues by packing lots of items that can be worn more than once; whether it's pants that transfer effortlessly from day to night, a dress that can be worn as a cover up or to lunch, or shoes that are comfortable enough for any scenario, you've got to make your clothes multitask. Succeed at this and you'll be able to pack for long trips in only a carry-on – just like the pros. To give you a leg up, we've rounded up some of our go-to clothing items that work overtime for us.
---
Perfect pants
There is perhaps no trip in which we don't bring along these MATTER 'Sideswept Dhoti' pants. Made of 100% Indian Crepe Silk, these pants are not only supremely comfortable, they also come in a variety of colors and prints. They are the prefect swimsuit cover-up and easily take you from the beach to a nice dinner out. The side pockets are chic and also functional and we love the tie-style belt. A nice blouse tucked into the high waist, and you're ready for a day of exploring or a sunset cocktail. Talk about multi-tasking! Light, airy and fun, we can get enough of these chic pants. MATTER also recently launched a line of dresses that we are obsessed with as well.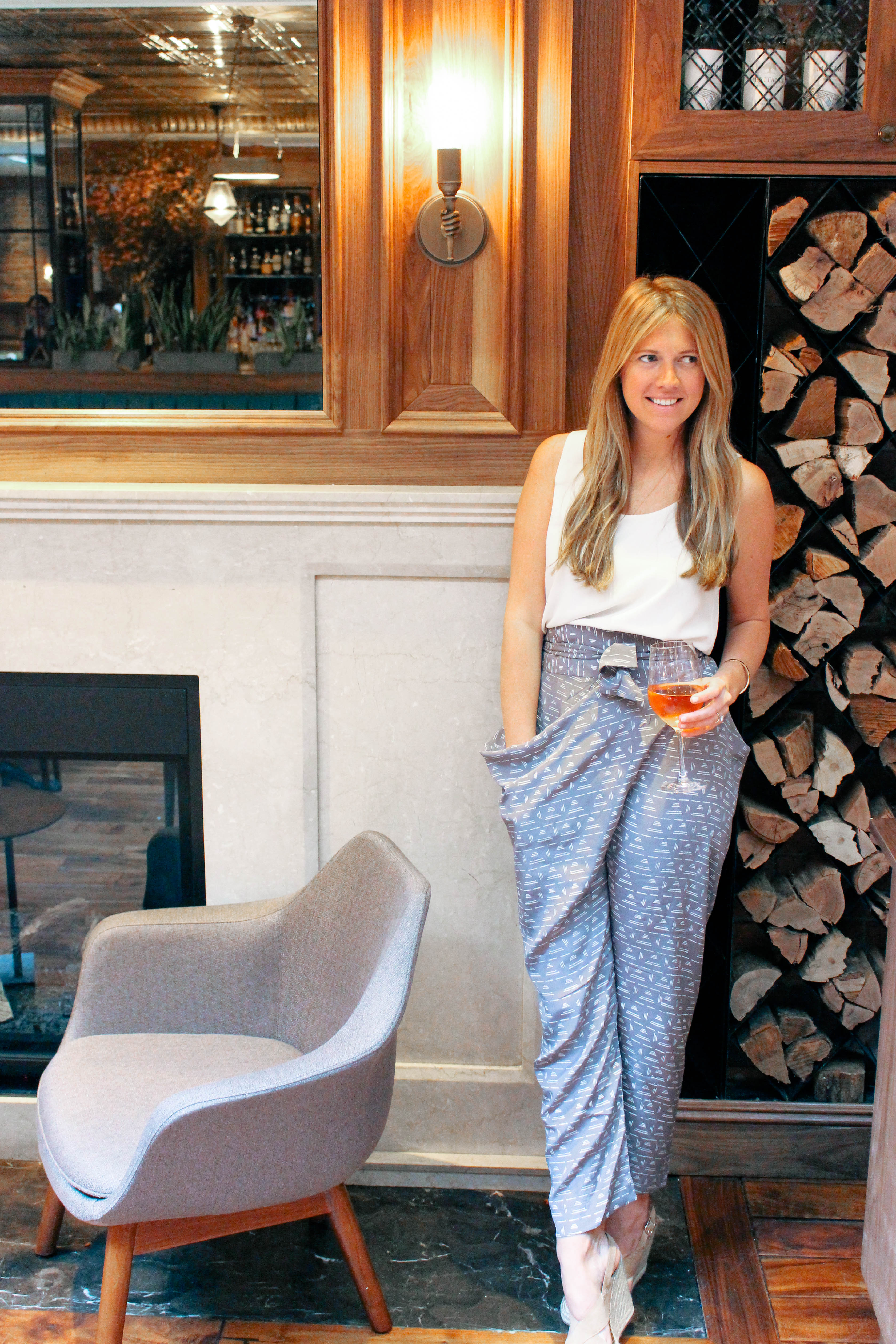 day-to-night maxi dress
Maxi dresses just might be the hardest working items in our closest, not to mention the most comfortable. You'll avoid most wrinkles if you carefully roll up long dresses and tuck them between other items in your suitcase. Wear with flip flops during the day and add fun earrings and wedges for a nice evening out. You can transition maxi's into cooler weather by tossing on a pashmina or cardigan over your shoulders. For a more casual look, we also love throwing a chunky, crew neck sweater for a shirt-and-skirt look. Solid colors allow you to mix and match accessories more easily and our go-to is this white 'Drew Maxi Dress' from J. McLaughlin.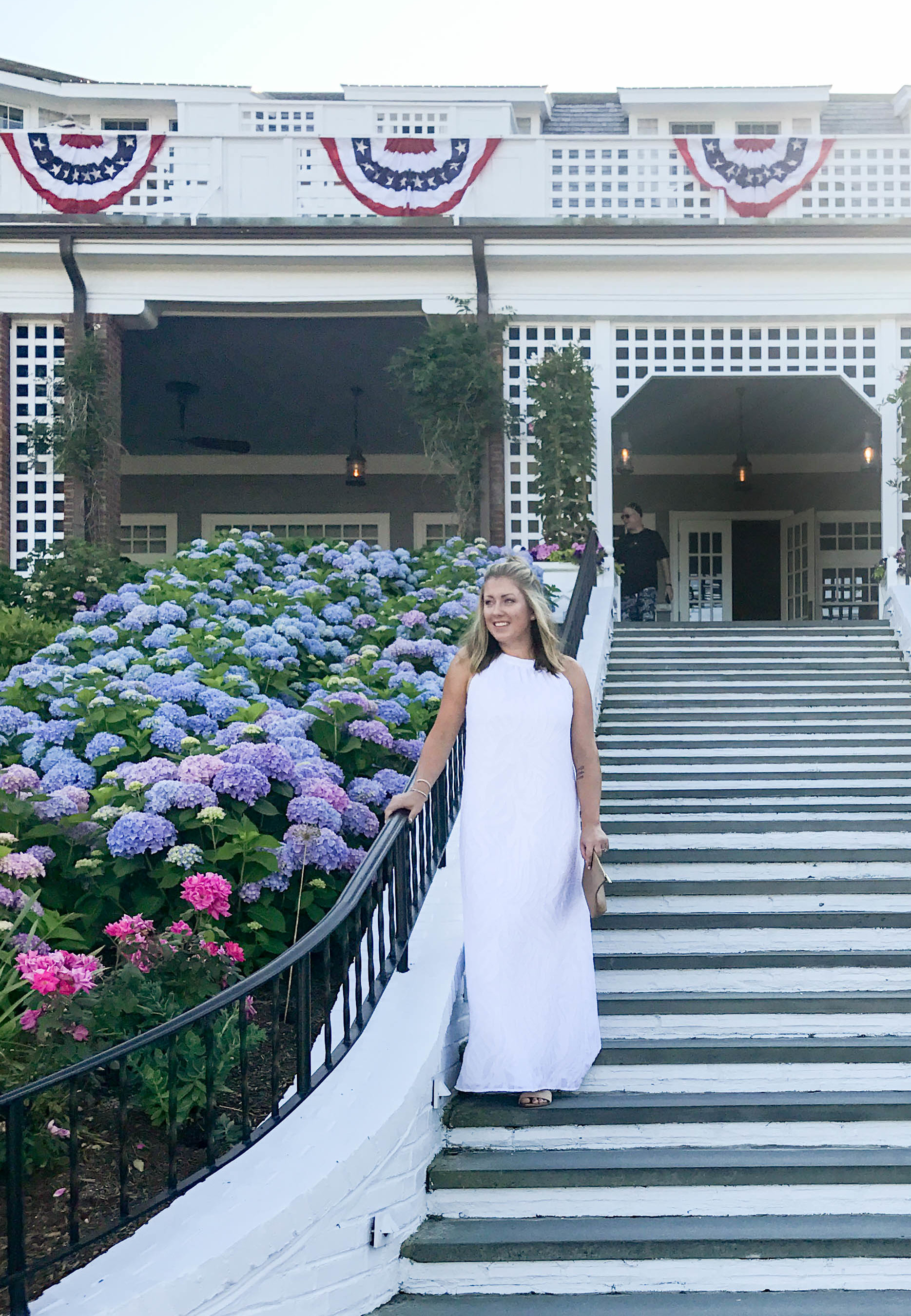 multi-functional sandals
Any time a sandal is cute enough for dinner yet comfortable enough to explore a new city by foot, we'll take two! NYC-based shoe brand Pour La Victoire is always luring us in with their chic-and-functional footwear. For flats, we love the 'Lava' which is a classic gladiator sandal that offers surprisingly good arch support. The suede ankle tie gives it that extra pizazz we love, while allowing you to adjust the tightness as the day goes on if necessary. These are so nice, we got them twice– first in the tan 'Camel' color and then in bright red 'Flame'.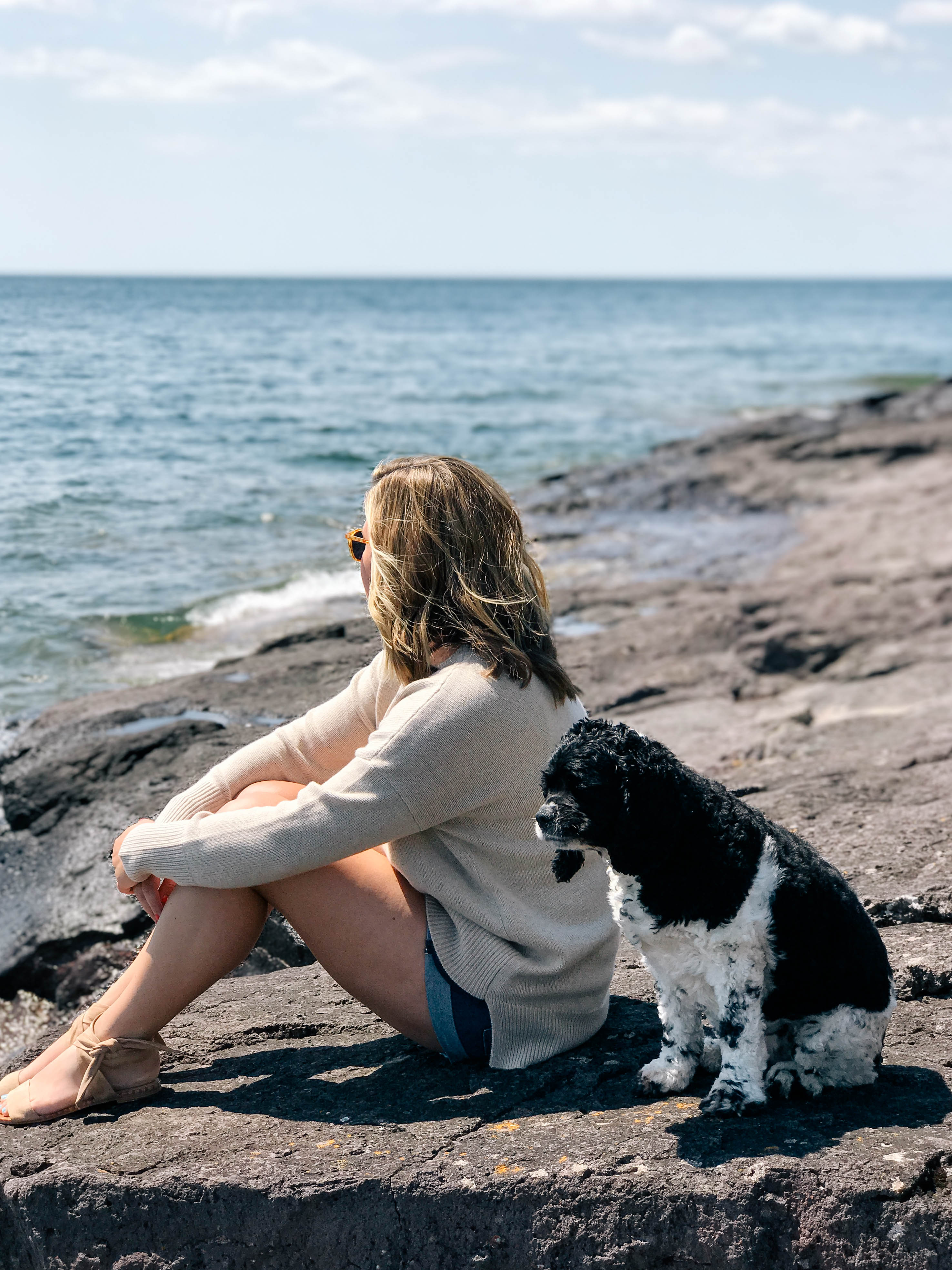 The every occasion bag
When we travel, we typically go with a carry-on, backpack, camera bag, and a purse. It's a tough pill to swallow to consider needing extra purses or clutches for every occasion. Even exploring a new place with a purse and camera bag is a little cumbersome. So, when we discovered Welden bags, it was like hitting the jackpot. The 'Escapade Saddle Bag' comes in a stand size (seen below) as well as a mini. It also comes in a variety of beautiful colors in either suede or leather. The shoulder strap is adjustable, and we love the security of wearing it cross-body. The flap closure keeps your belongings safe and allows for a spacious inside. We're talking – wallet, phone, keys, map, make-up, pen and paper, AND (drumroll please) our camera! It all fits inside this bag with room to spare, making it the ideal bag for the traveler. Best of all, they are beautiful handmade bags of the highest quality with chic, sophisticated designs.
Always Pack a scarf
Scarves are perhaps the most versatile thing you can pack. On the plane, use them as a blanket to keep warm or crumpled up as a pillow. Once you land, you can wear a pretty one to freshen up travel clothes. During your travels, a scarf draped over your shoulders can protect your from the sun, cover yourself in a place of worship, dress up a casual outfit, or be the final accessory for your night-out attire.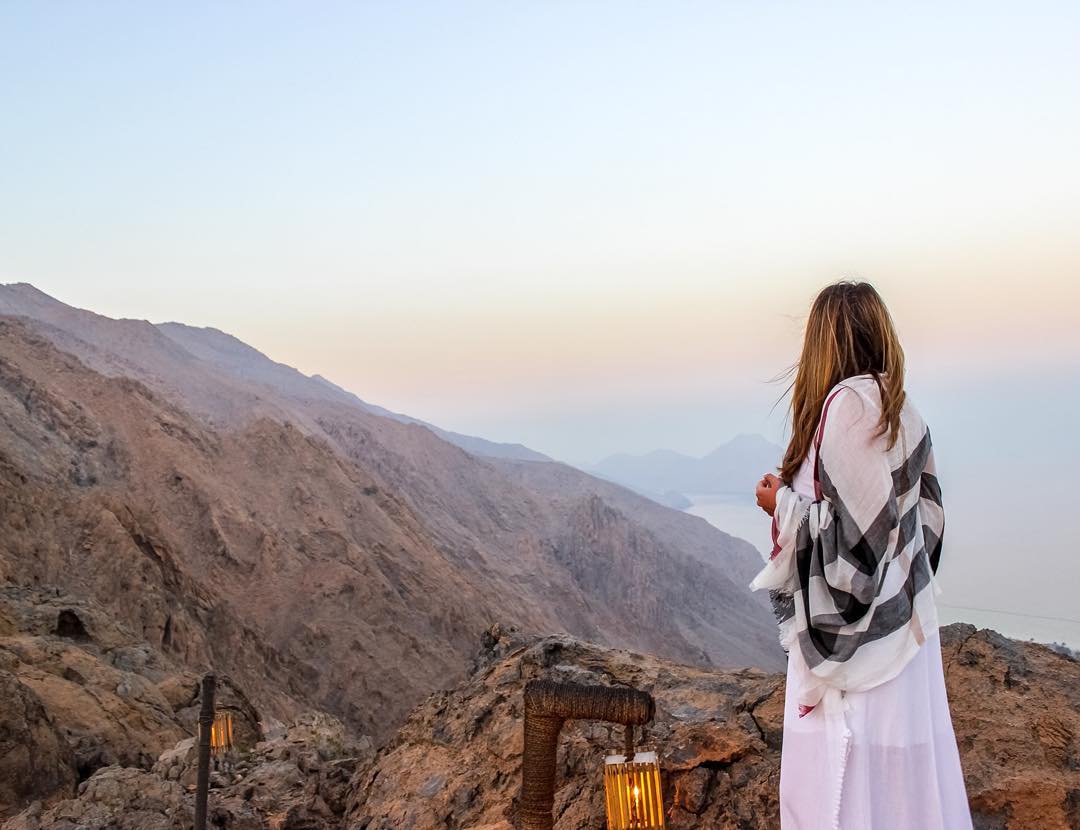 Beach-to-town espadrilles
The ugly water-shoe of the 'old' day is no longer needed to protect your feet. The Seastar Beachwear Beachcomber Espadrille is super cute and made of a neoprene upper and rubber sole –  so they're perfect for puddle jumping or wearing while swimming. With this material, they dry in about 10 minutes. With a chic design and fun colors, you can wear these stylish shoes around all day – even if your plans don't include water. Seastar Beachwear's espadrille is one of the coolest travel items we've come across in awhile.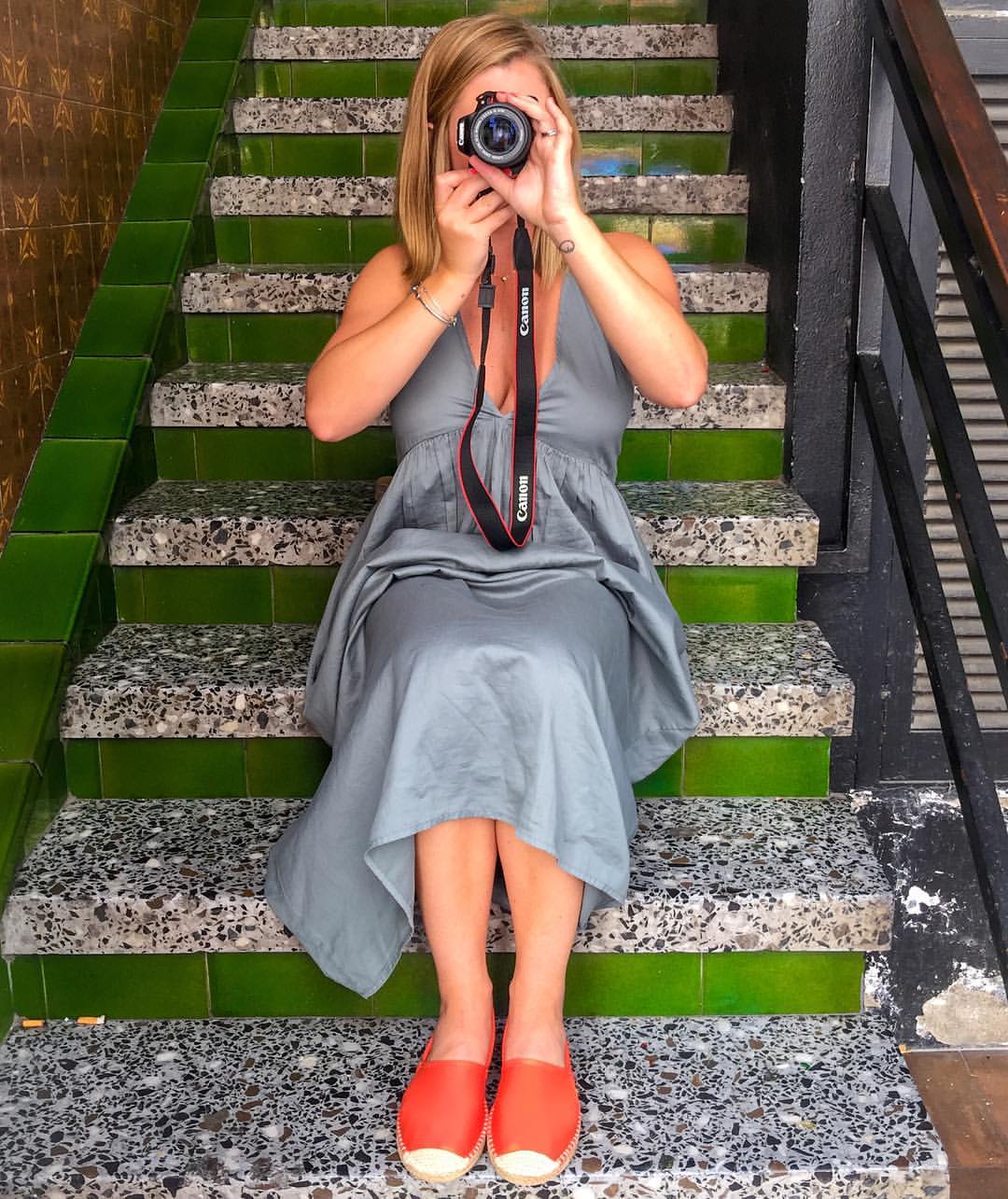 A CHIC backpack WITH THE LATEST ANTI-THEFT TECHNOLOGY
Pacsafe's Citysafe CX Anti-Theft Backpack one is the best bags, in our opinion, for city travel because of the focus on security. Walking around big, bustling cities like New York or Barcelona, you can worry a lot less about pickpockets – or the latest trick in the identity stealing game: scanning your credit card information THROUGH YOUR BAG! The scan-proof, cut-proof mesh material adds a major layer of peace-of-mind and has the latest in bag-safety technology.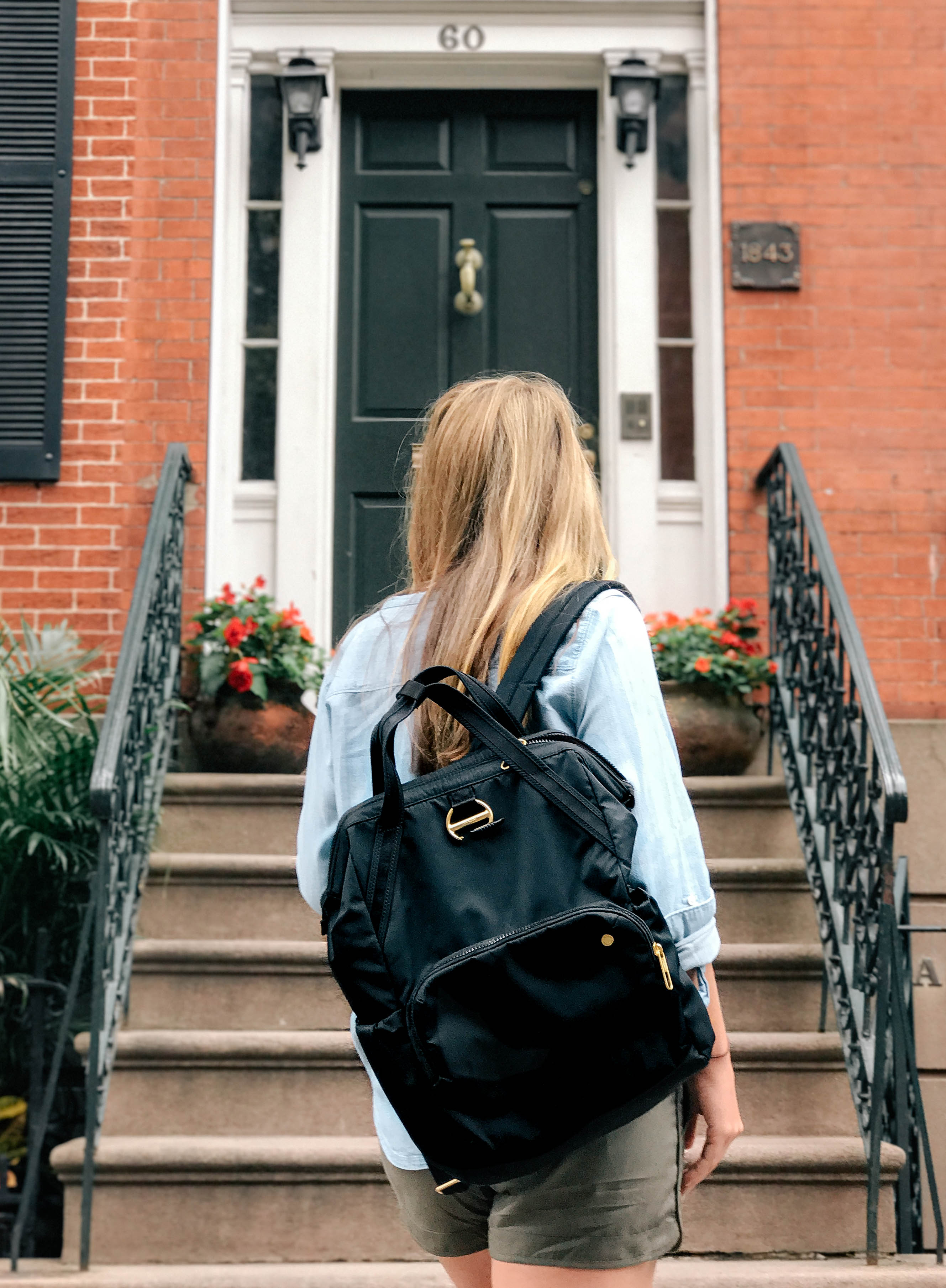 Comments