Montauk is one of our favorite getaway towns because it has all the great beaches, shops and restaurants that the Hamptons has to offer – but does so with a much more chill vibe. It's still a fishing town, and despite a surge in popularity, you can still feel that. From the young and scene-y beach clubs to the old-school haunts like Liar's saloon, Montauk is a fun, care-free beach town with a whole lot of character.
The Montauk experience begins after you've inched your way through the single-lane traffic of the Hamptons and crawled passed Amagansett. Then, suddenly, you're sailing on Highway 27 with sand dunes on either side. With the last few miles to go, there's a palpable sense of freedom and excitement in the air. Any proper trip into or out of Montauk requires a mandatory pit-stop at Lunch Lobster Roll or The Clam Bar. Both laid-back roadside eateries on the outskirts of town serve delicious lobster rolls, fresh catch, and fried seafood-anything. Fill up and finish up because just two more minutes down the road you'll find yourself on the eastern-most tip of New York: Montauk.
What to DO in Montauk
The Beach: Ditch Plains is world renowned as one of the best surf spots on the East Coast. It's also a fun public beach to relax, layout, and people-watch. With soft white sand, the Hither Hills beach stretch is another favorite. It's beautiful, breezy and away from most of the crowds. It can be tricky to access at times, since only neighborhood residents have keys to the parking inlets. There are, however, a few hotels you can stay at along the beach or else you can bike there or just sneak your car in when someone leaves.
Sip Vino at Wöllfer Estates: The label on their rosé reads 'Summer in a Bottle' and we couldn't agree more. The wine is delicious and the setting is beyond picturesque. Go during the day for cheese, charcuterie and a delicious flatbread. They offer tasting flights as well as by the glass vino and their on-site shop has all their best wines and ciders for sale.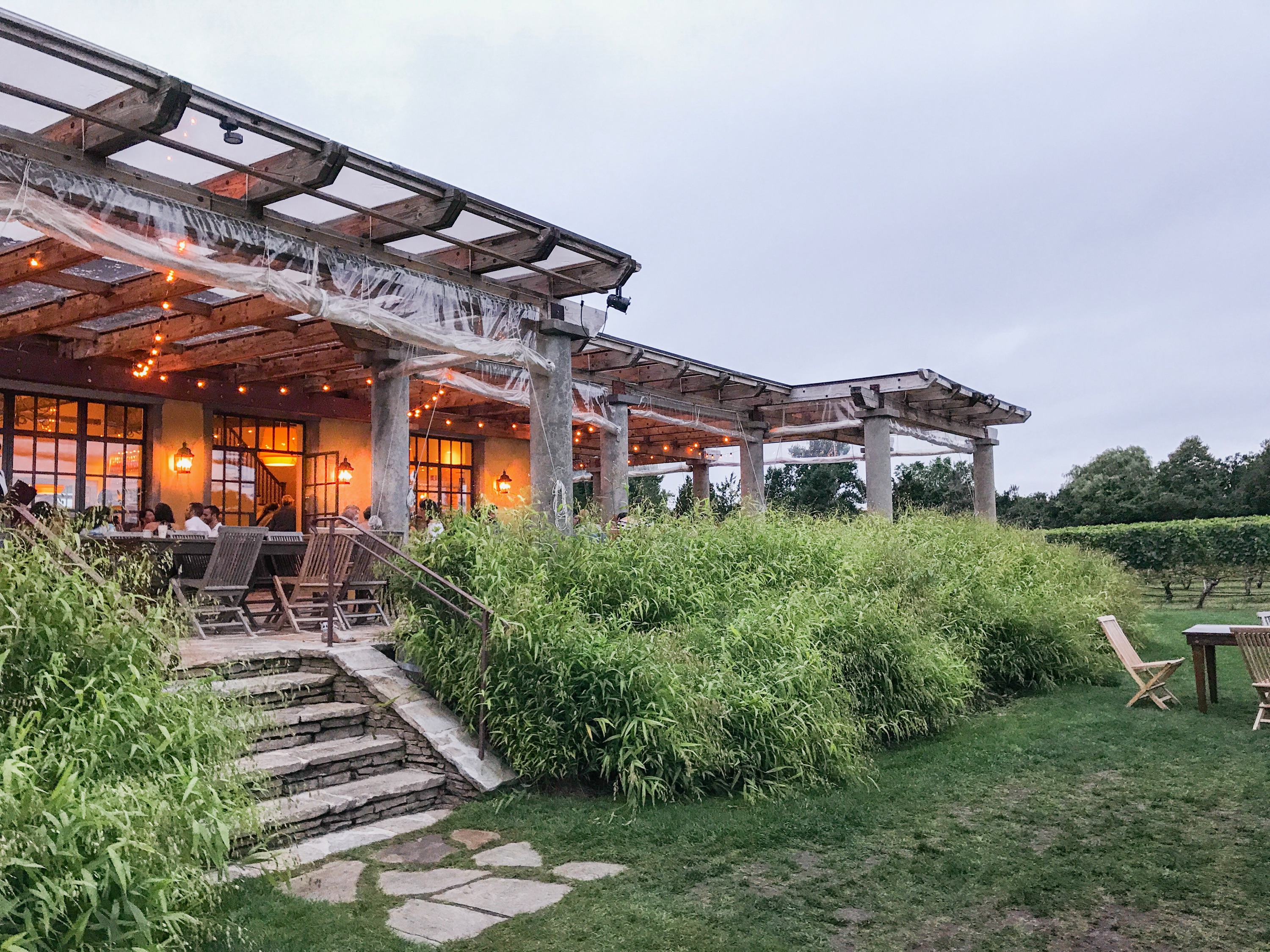 The Montauk Lighthouse: A National Historic Landmark, the Montauk Lighthouse was the second public works project of the United States under President
George Washington. You can climb up to the top and soak in the stunning views of waves crashing into shore where the end of Long Island meets the Atlantic. The museum is chock full of some serious history and tells a fascinating story of the lighthouse from 1791 until present day. The original authorization documents, signed by both George Washington and Thomas Jefferson are displayed inside.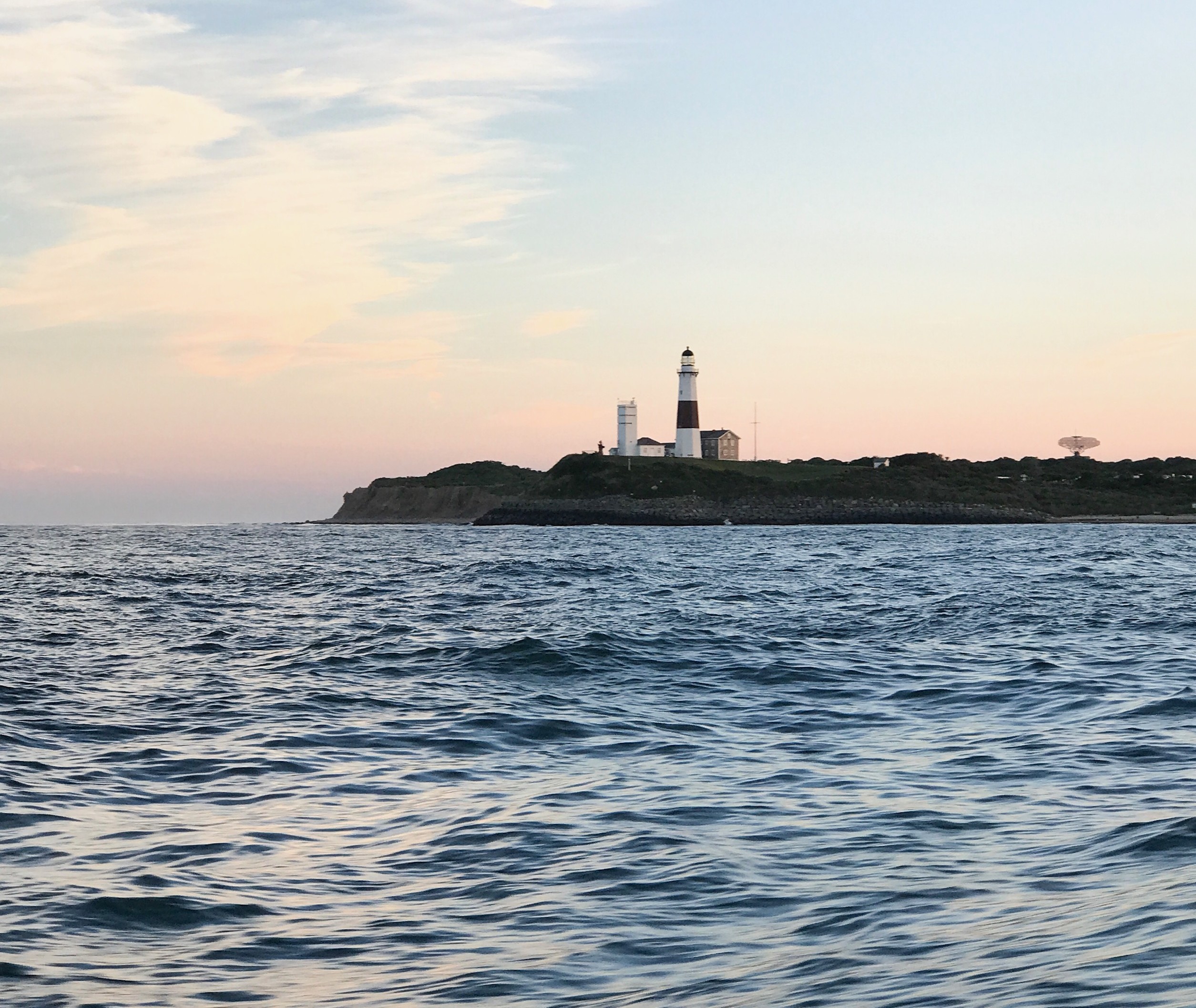 Fishing: Montauk has long been established as one of the best fishing towns on the East Coast. There are numerous top-notch charters and captains to take you out and help reel in something fresh for dinner. The waters around the point are ripe with stripped bass, tuna and fluke. If you want to step it up a notch, there's some great big-game marlin and shark fishing as well. We've been out multiple times with Captain Mario on Lady Grace Charters (he is the real deal, highly recommend) and have caught a variety of fish, including a 175lb Mako shark. During the summer, Montauk has multiple famed Shark Tournaments, which make for great weekends to visit the area.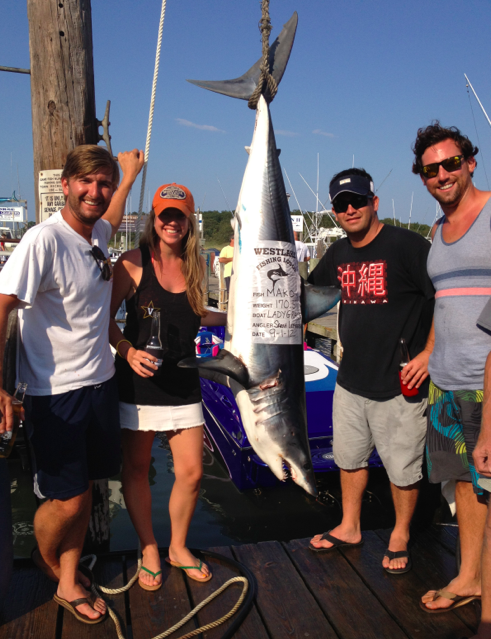 Gossman's Dock: The lively fishing dock and marina is a fun area to walk around, find a place to eat, watch the fisherman unload their catch, or pick up some fresh seafood to cook for dinner.

Sunset Cocktails at The Surf Lodge: The weekends late night can be a bit much for us sometimes, but on any other night there's no better place than The Surf Lodge to chill with your feet in the sand, a cocktail in hand, and watch the sun dip below the horizon.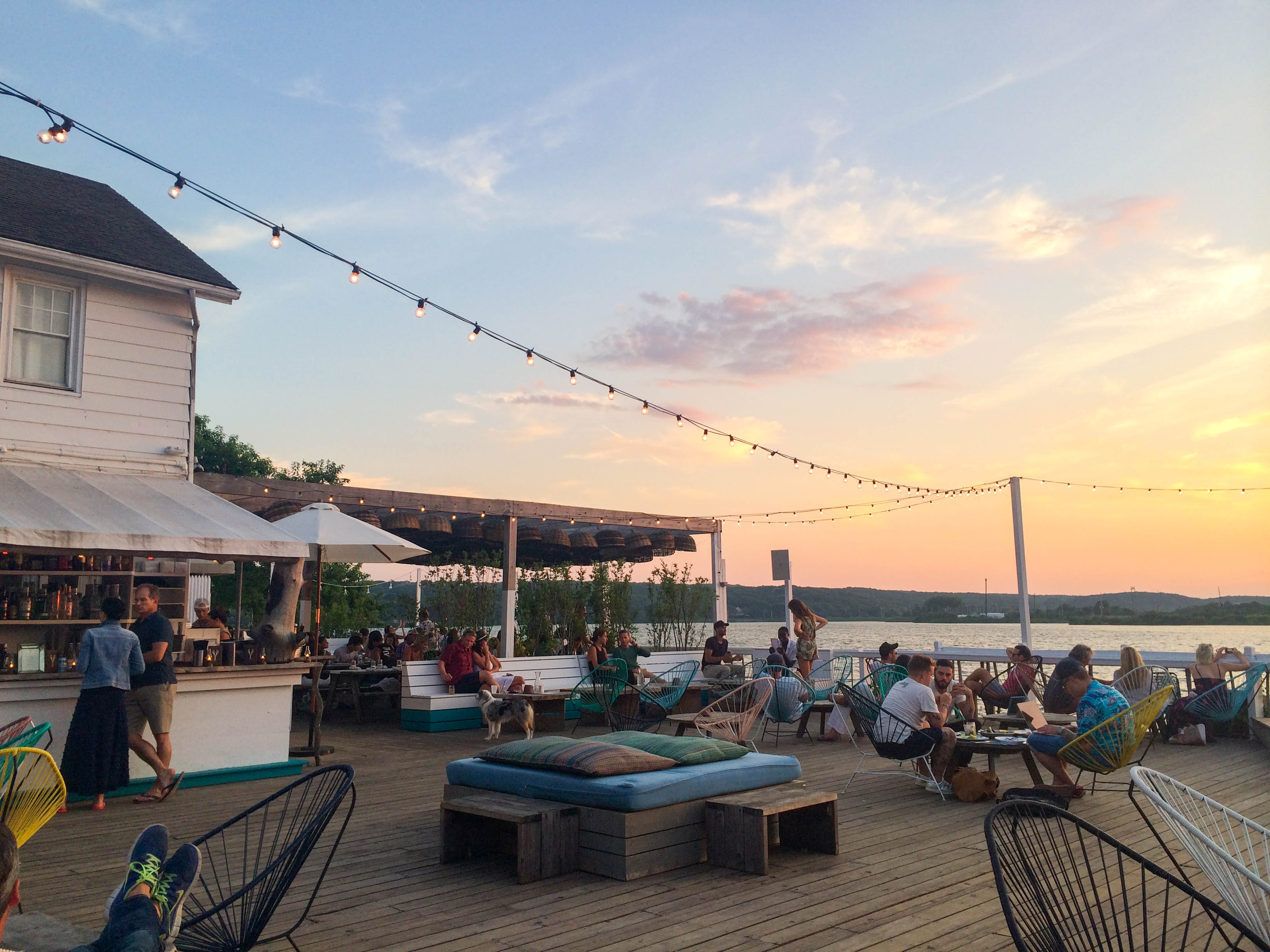 Puff 'N' Putt: 'Fun for everyone' is a cheesy saying, but it's actually quite true in this case. Set in town, Puff 'N' Putt offers a great mini golf course as well as boat rentals on the lake – Hobie Cats, kayaks, paddle boards and more. Stop by in the evening to play some putt-putt or sail a Hobie, and then walk down the street to John's Drive-In for some ice cream afterwards.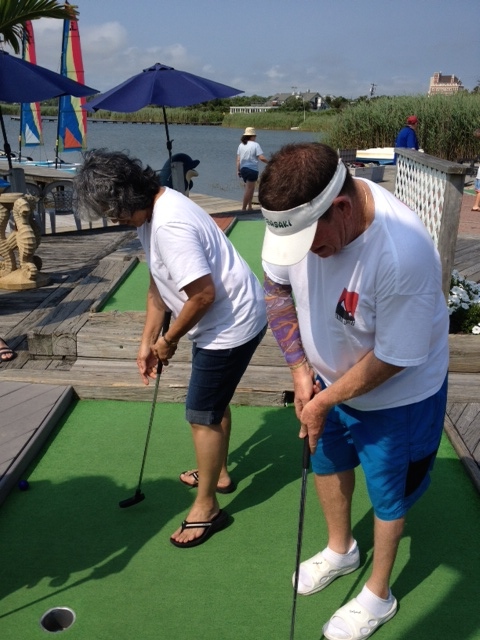 Where to EAT in Montauk
Crow's Nest: A long time favorite of ours, Crow's Nest is open seasonally and emphasizes Long Island's local and fresh organic fare. Perfect to catch a sunset, the chic yet casual restaurant has great indoor and outdoor seating, plenty of fire pits and lounge chairs on their spacious lawn, and a secluded little beach bar down by the water.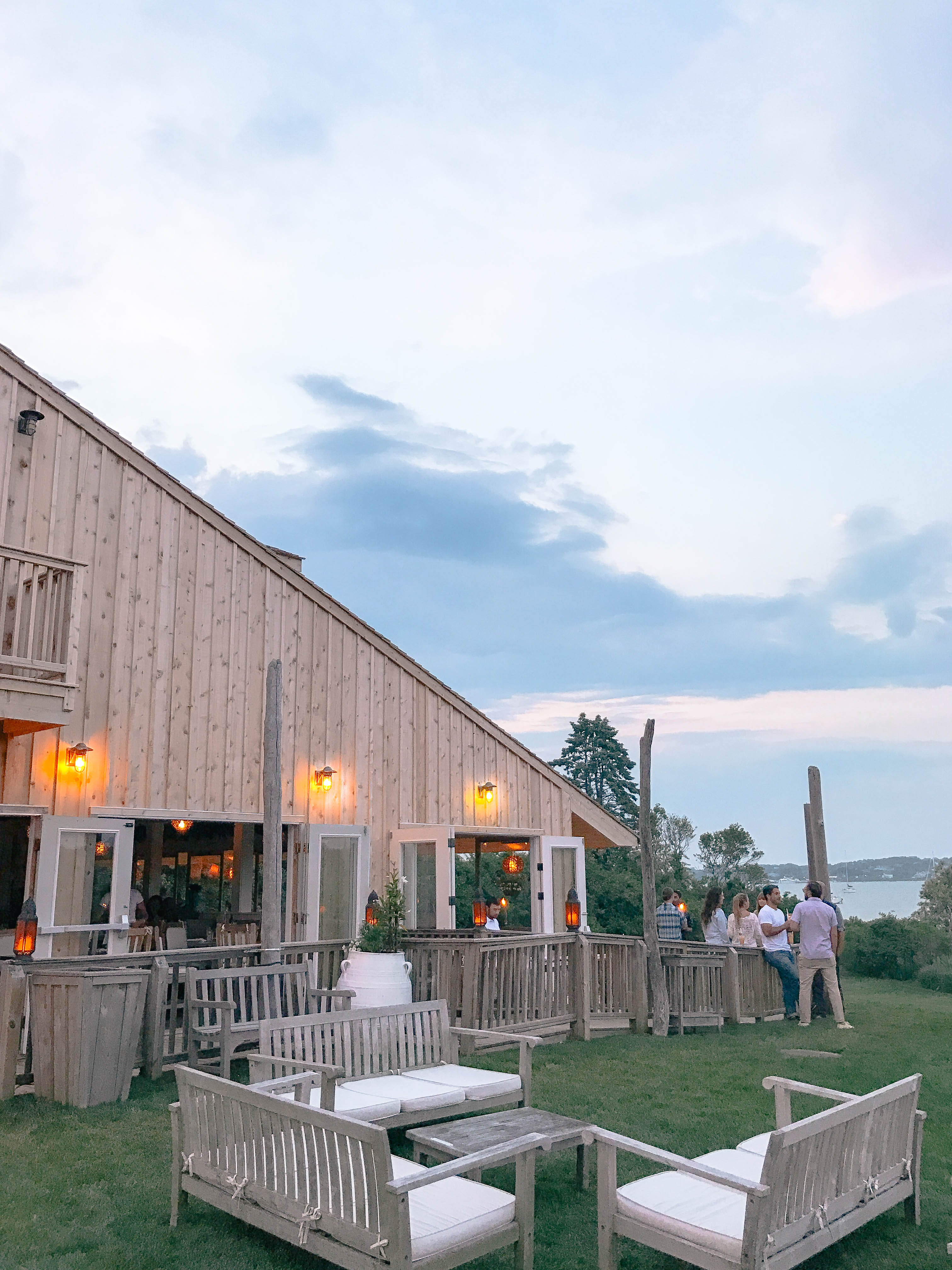 Surf Lodge Restaurant: Known more for being the 'it' place with a sandy beach bar and live music, the restaurant at the Surf Lodge is well worth the visit alone. With everything from Lobster Rolls to Chicken Curry, both the flavors and ambiance are pretty killer at this spot.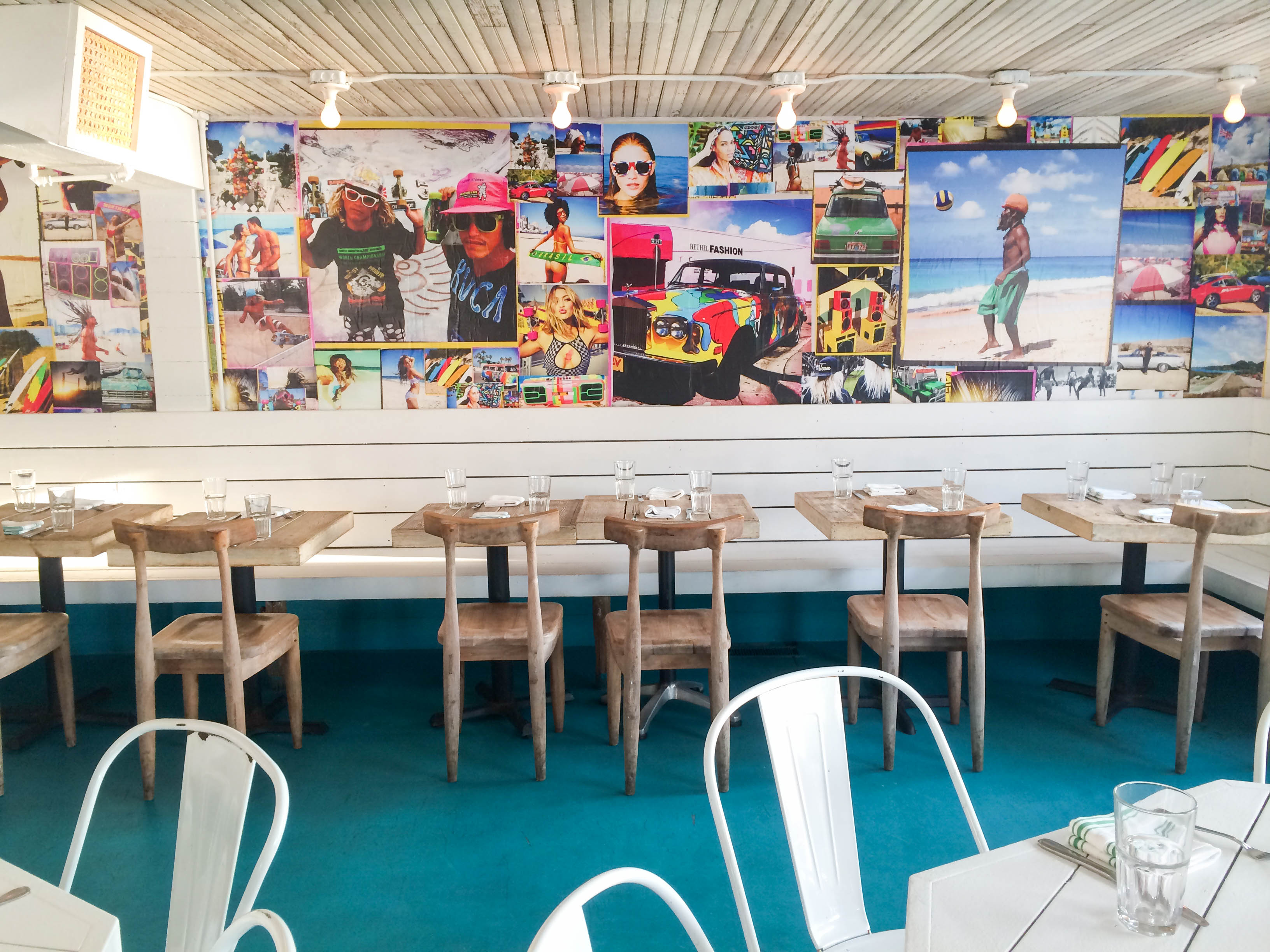 The Harvest on Fort Pond: Always a solid choice, the Harvest serves delicious family-style Italian food with beautiful garden dining set right on Fort Pond.
Flagship: Newly opened, the walls inside Flagship are coated in palm leaf wallpaper, giving it a super trendy vibe. The food is pretty good – we love the fisherman's stew and crab crakes, and the burger is pretty fab if you're not in the seafood mood.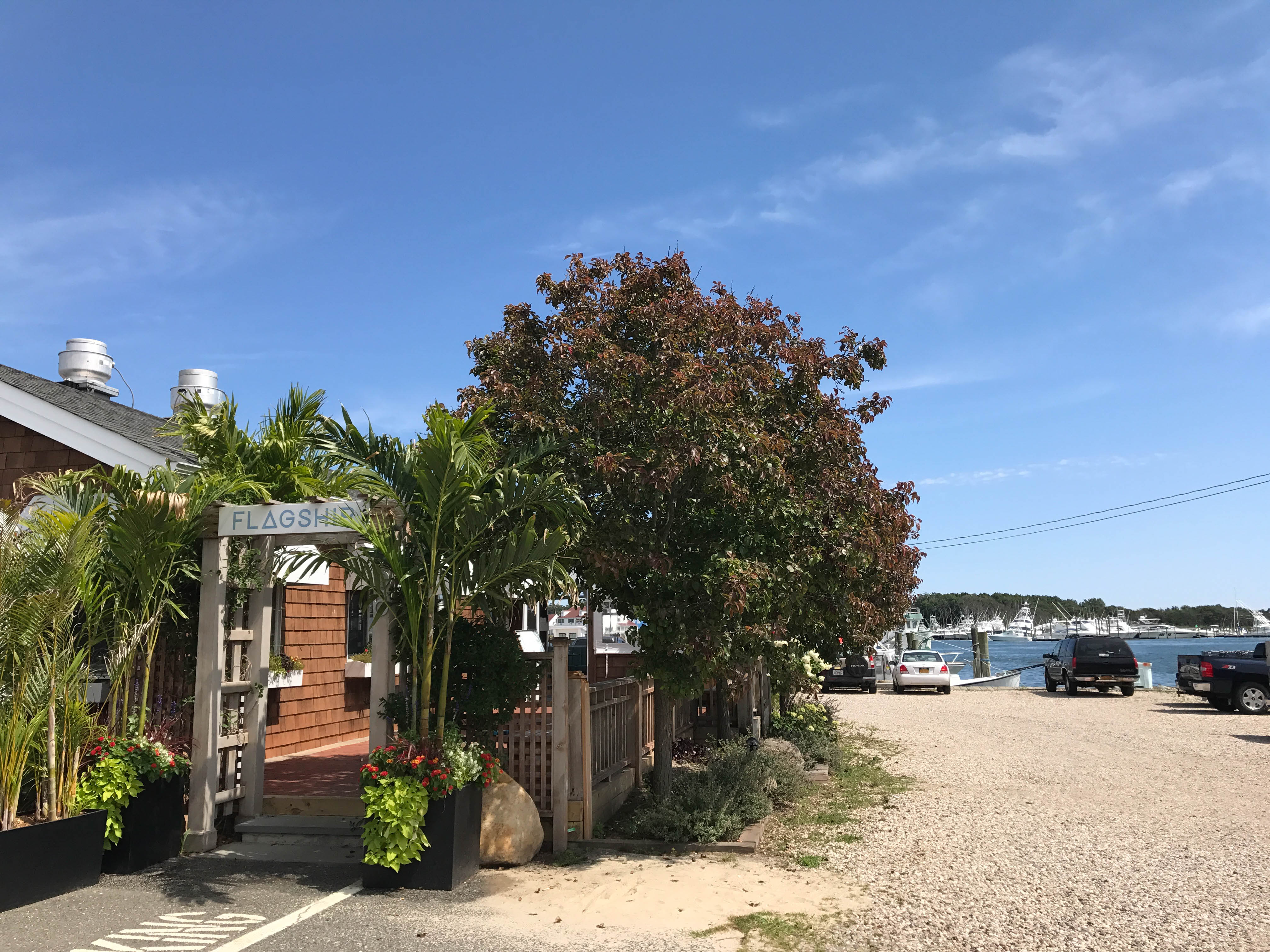 South Edison: Fresh seafood, a great raw bar, and a cool dining space in town make this one of go-to stops year after year.
Clam Bar: The lobster roll here is one of our favorites. Big, sweet chunks of lobster are served in lobster salad style. A heaping scoop is served in a buttered roll – so much lobster you've got to use a fork before you can really dive in!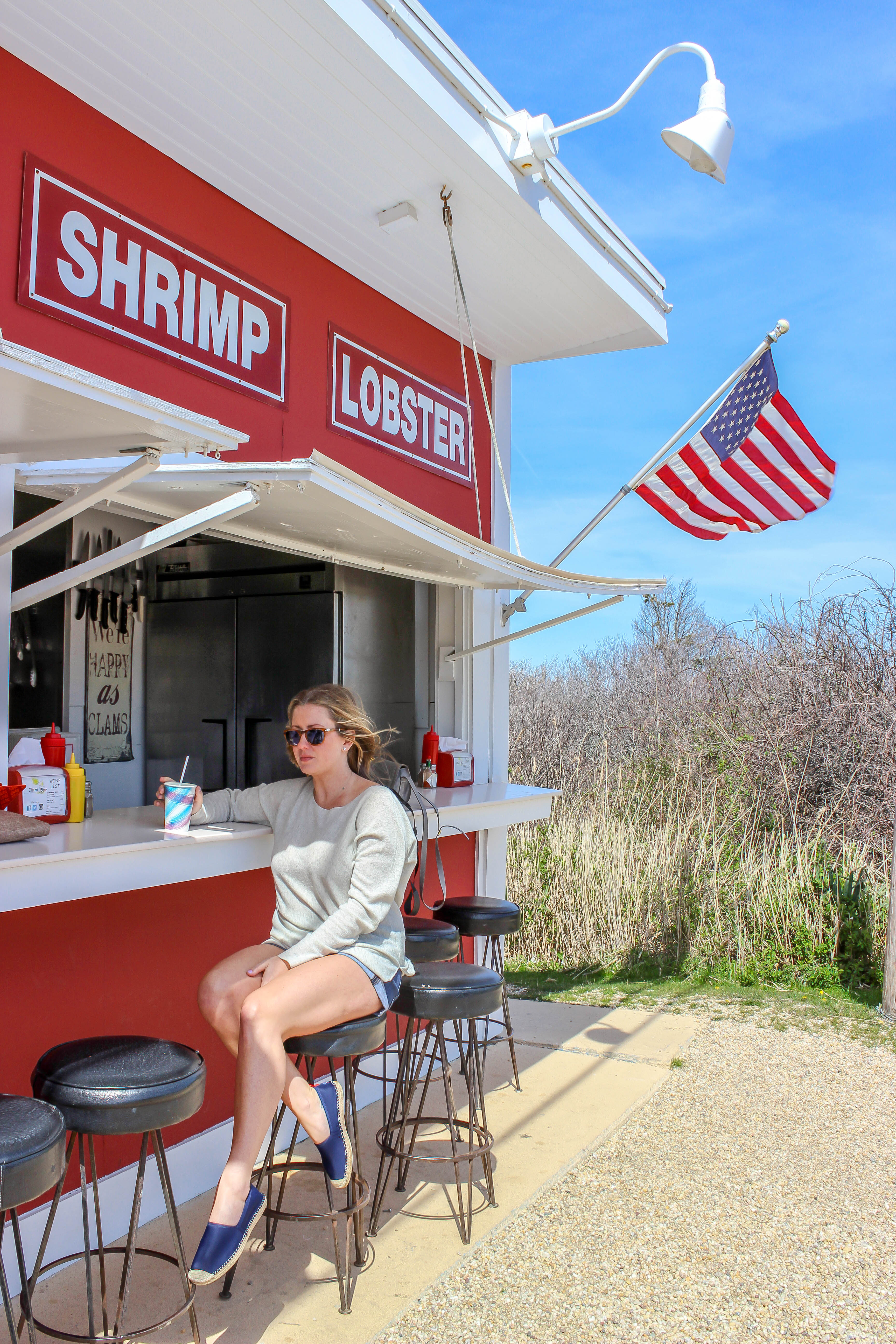 Lunch Lobster Roll: Most would nominate Lunch as the best Lobster Roll around. Driving to or home from Montauk, it would be a sin to not grab some fresh lobster at Lunch on your way out. If you like it cold and mayo-y or warm and buttery, this casual road-side restaurant always does it right.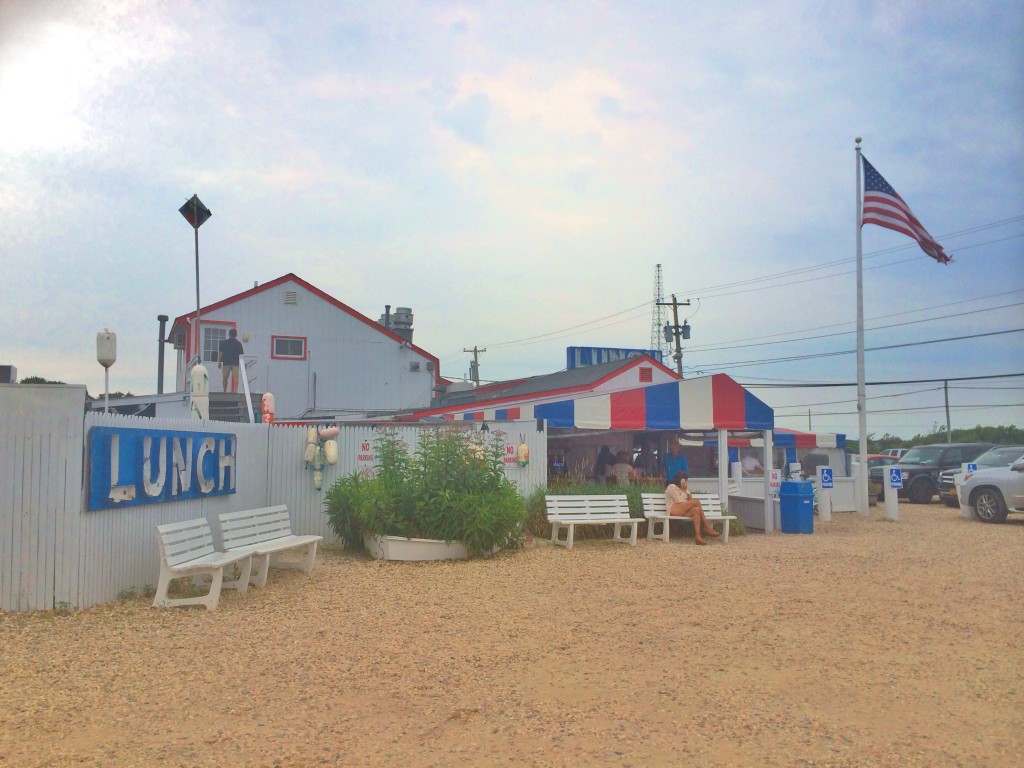 The Westlake Fish House: Local and laid-back, the Westlake Fish House is set on the docks of Westlake Marina. There are more locals and fisherman than tourists and hipsters, which is usually a good thing. It used to be The Chowder House, and when that moved, we were beyond bummed. But this new restaurant is equally delicious. It's essentially the same place and they still use the freshest fish from right off the boats that pull in beside you.
Dave's Grill: Dave's Grill is a cozy, main-stay on the waterfront near the docks of Montauk Harbor. Seafood is obviously their focus, but this husband and wife owned restaurant also offers some good meat, pasta and vegetarian selections. There are no advanced reservations, but you can call the day-of to put your name down.
The Hideaway: If you need a break from seafood, some dive-y, grubby Mexican and margaritas at The Hideaway should do just the trick.
Salivar's: Located dockside at West Lake Marina, we love this spot for strong drinks and fresh sushi!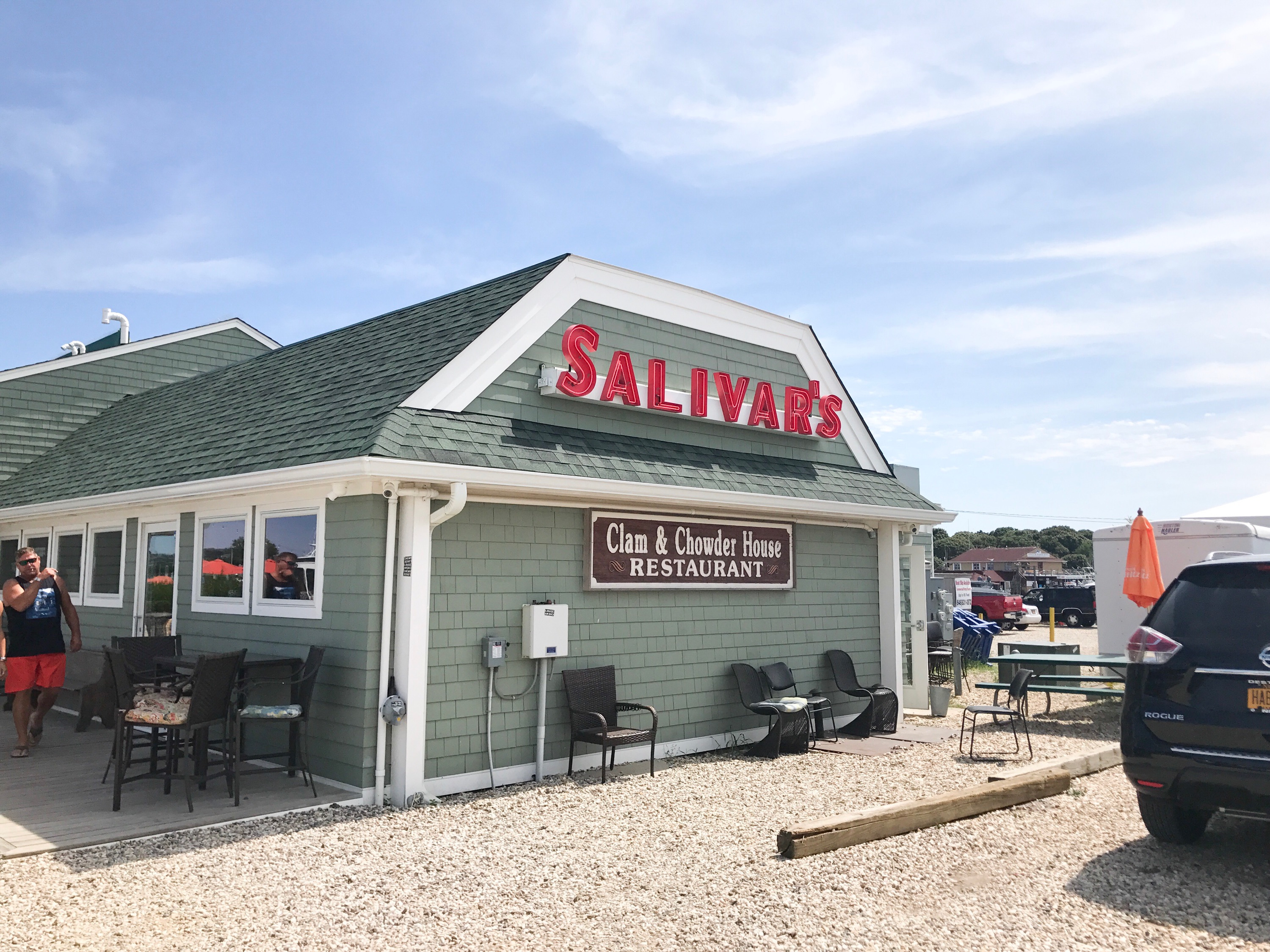 Happy Bowls: Our favorite little spot for a healthy and delicious açai bowls for breakfast. They also do great smoothies here too.
Tacombi: Mexican food always seems to cure whatever ails you and in Montauk, usually that's a hangover. Tacombi is one of our Manhattan favorites so we were pretty jazzed when they opened one in Montauk.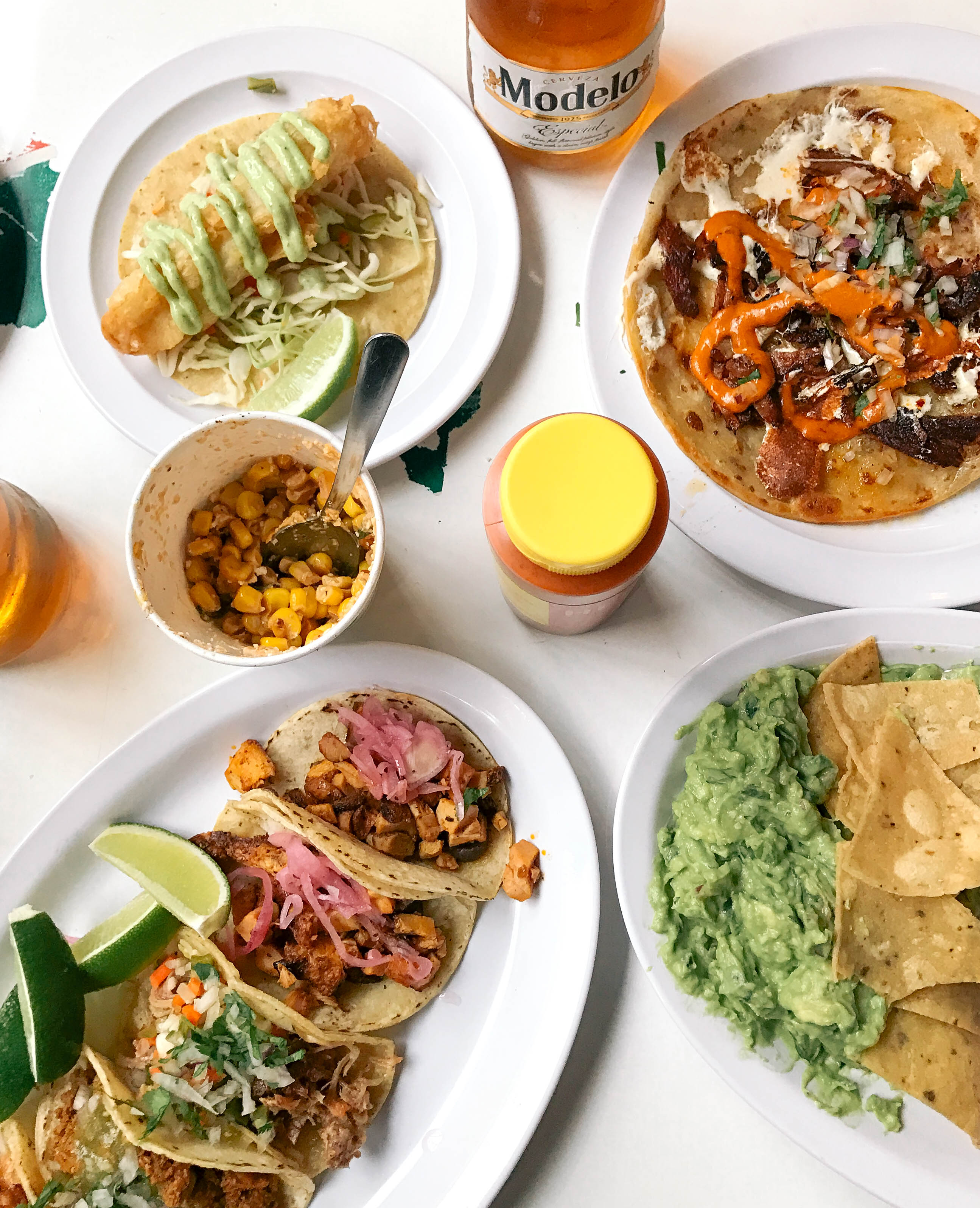 Montauk Bake Shoppe: This is the quintessential beach town grab-and-go breakfast. They've got iced coffee, pastries and tasty breakfast sandwiches and burritos.
Where to STAY in Montauk
The Crow's Nest: We love cottages just a few minutes walk from the main Crow's Nest property. Set up condo-style, they've got a small kitchenette, spacious sitting area, king size bed and bathroom, as well as a covered patio with a table and chairs.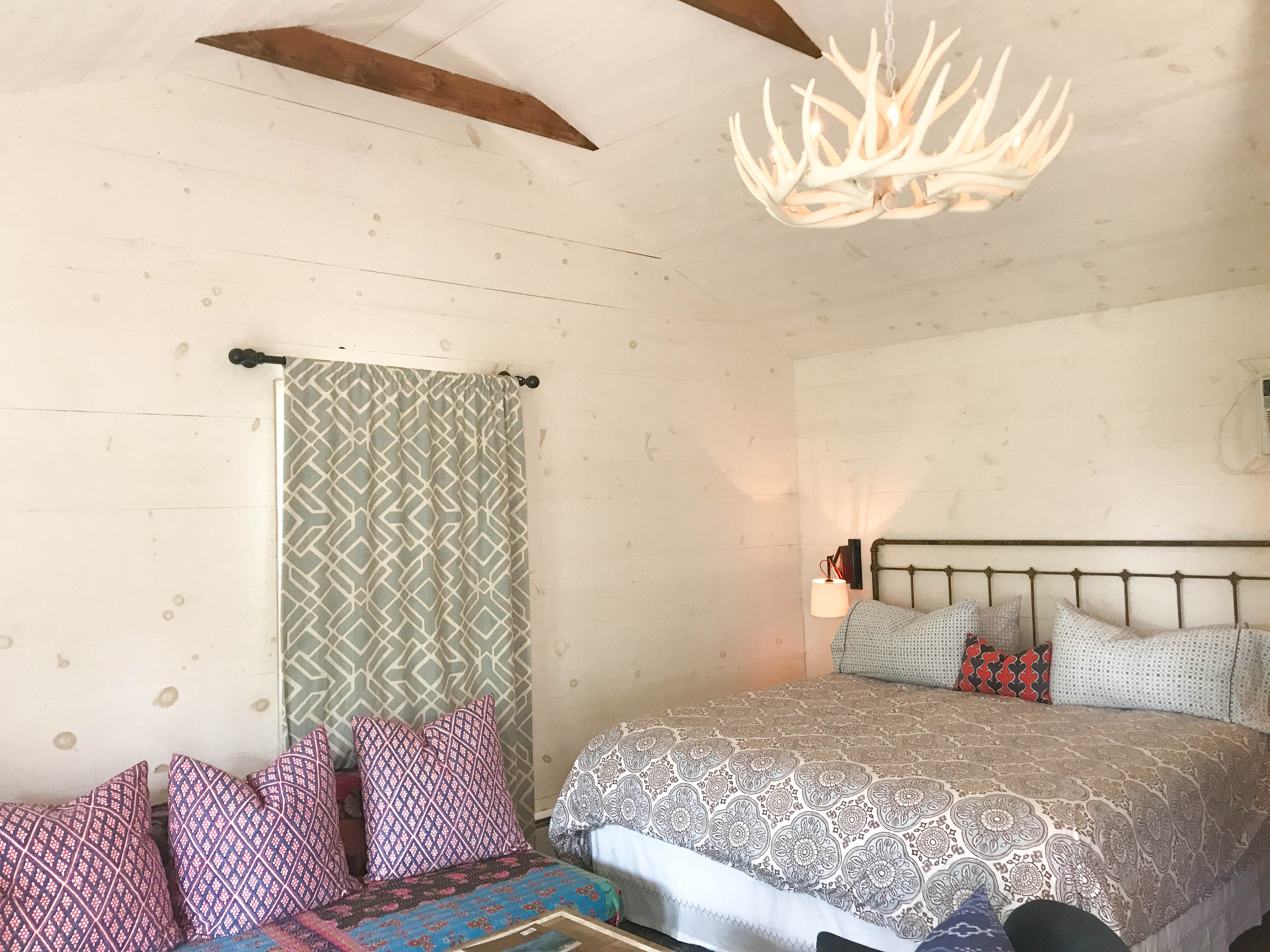 Gurney's Montauk Resort & Seawater Spa: This larger resort has one of the best beachfront locations, multiple choice dining options, spacious guestrooms, and a killer deck for sunset cocktails. We're big fans of the recent (and extensive) renovations at Gurney's Montauk Resort & Seawater Spa.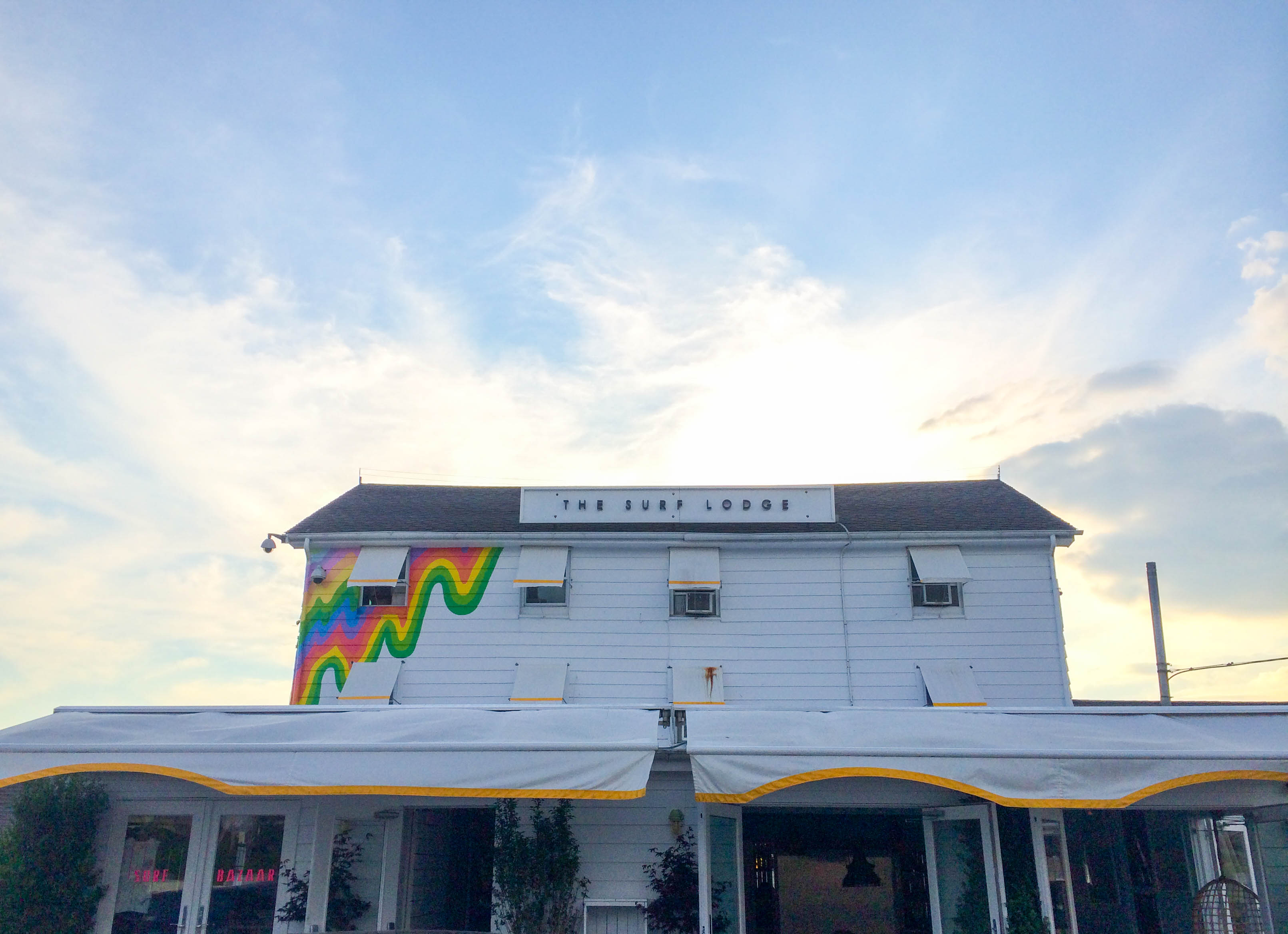 Surf Lodge:  While we generally prefer off-weekend nights here, the Surf Lodge i the scene in Montauk for a reason. The surfer-chic hotel has a trendy restaurant overlooking the lake and a sandy beach bar with live music playing almost every evening in the summer.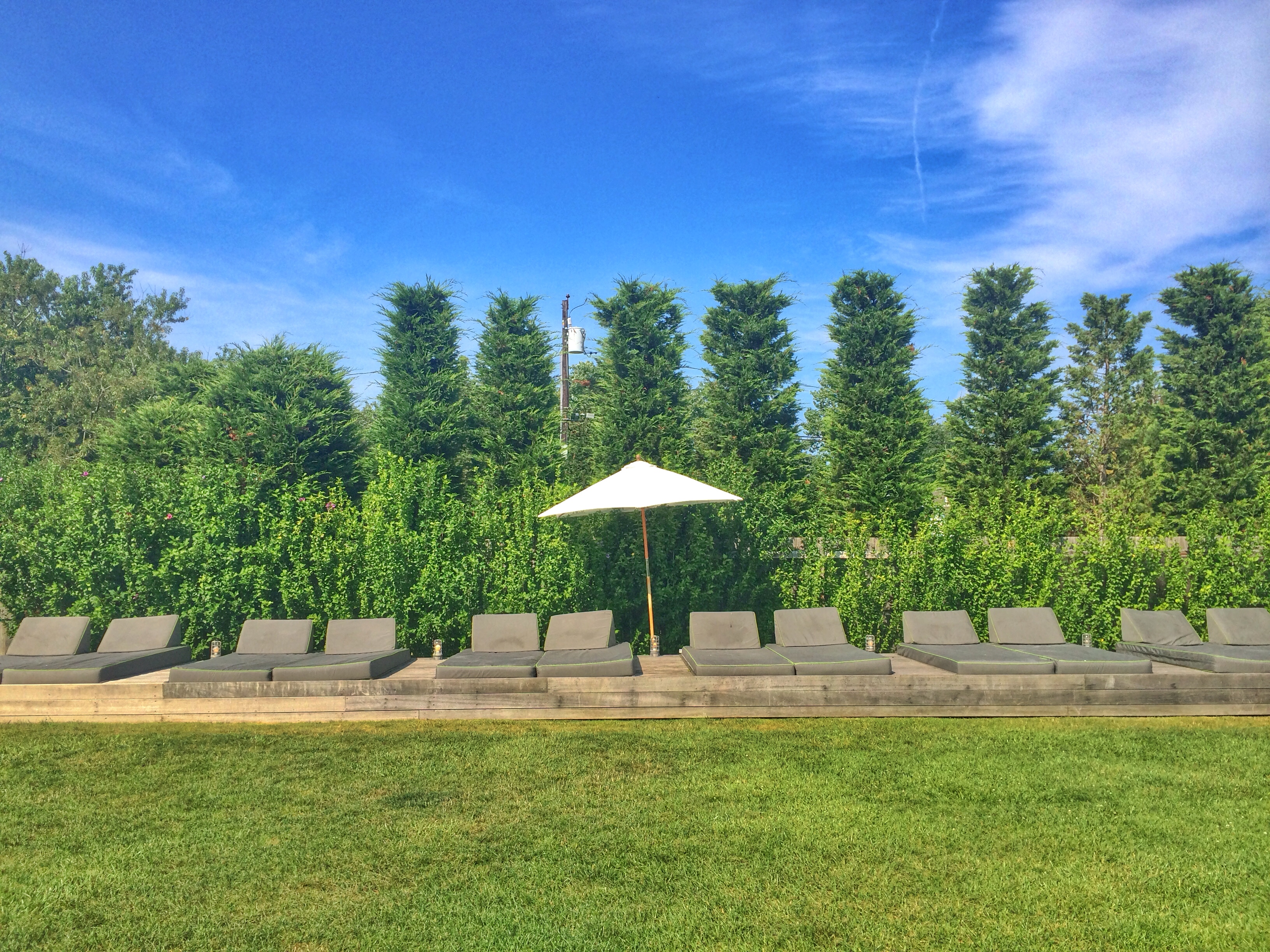 Solé East: Set slightly inland, Solé East has a great pool scene with lots of day loungers and plenty of seating at their poolside restaurant and bar. It's also generally one of the more affordable options for a stay in Montauk during the high season.
Or, as another great option for the area, use AirB&B and rent a house!
Enjoy Montauk! More Pics: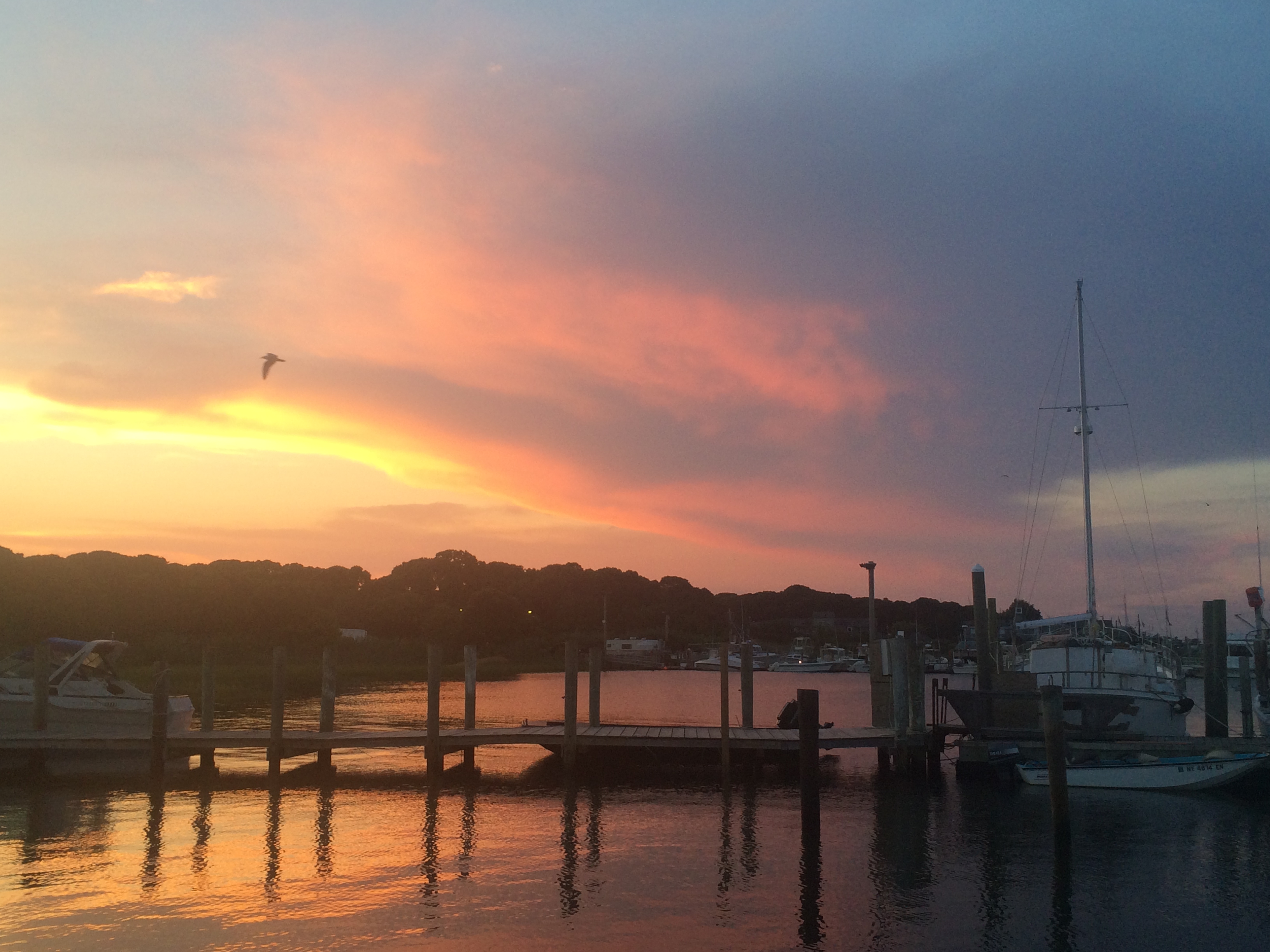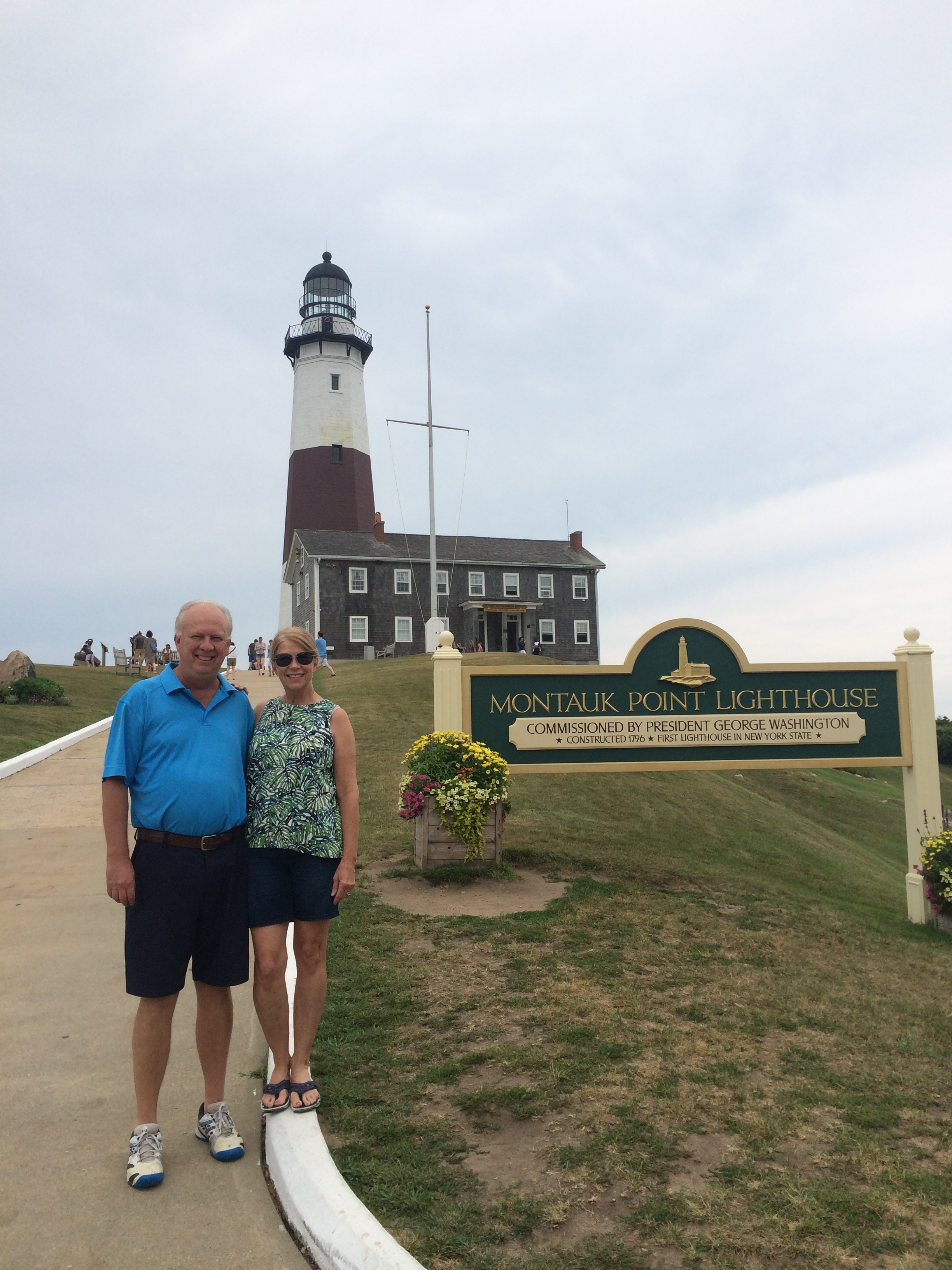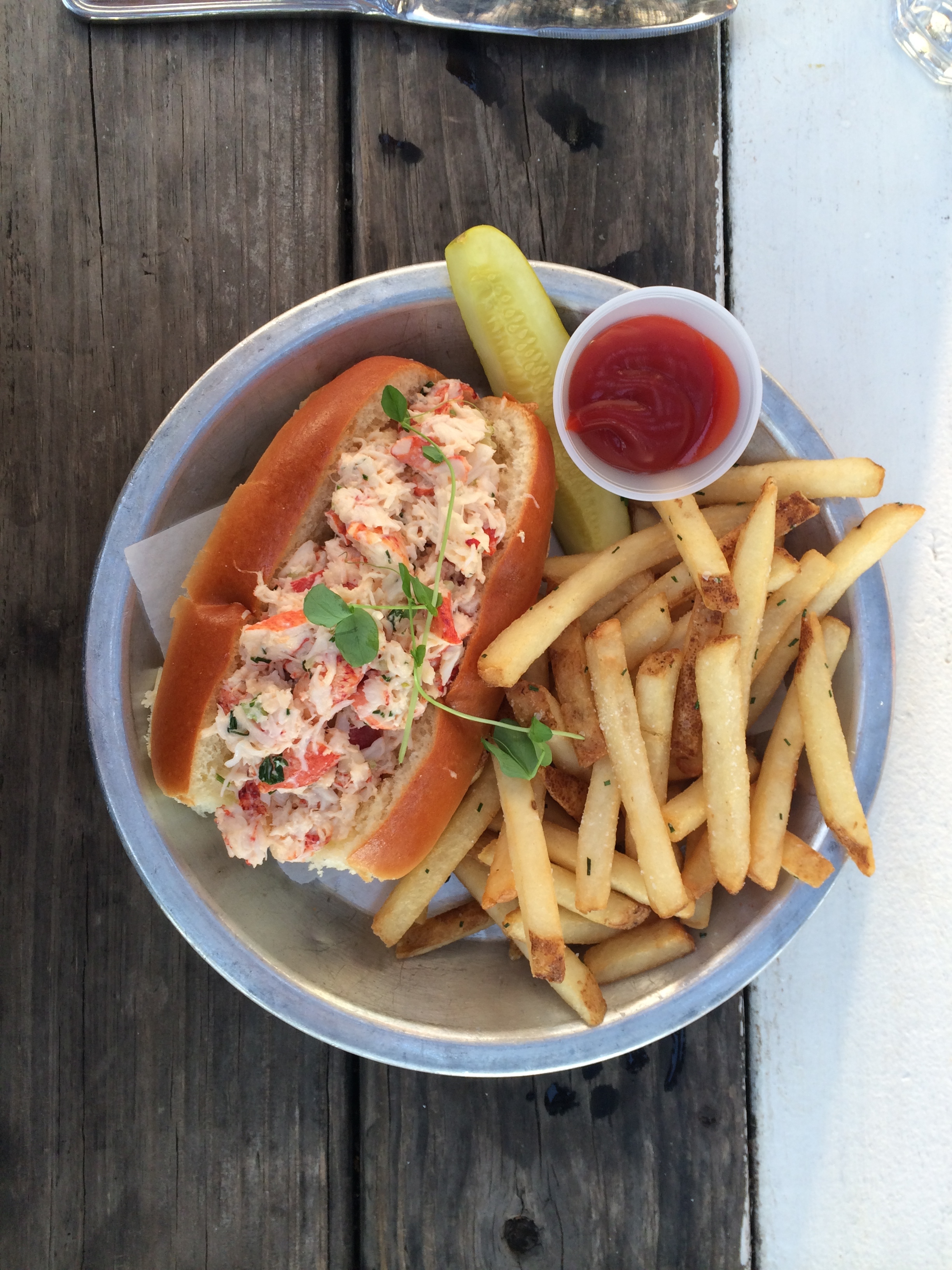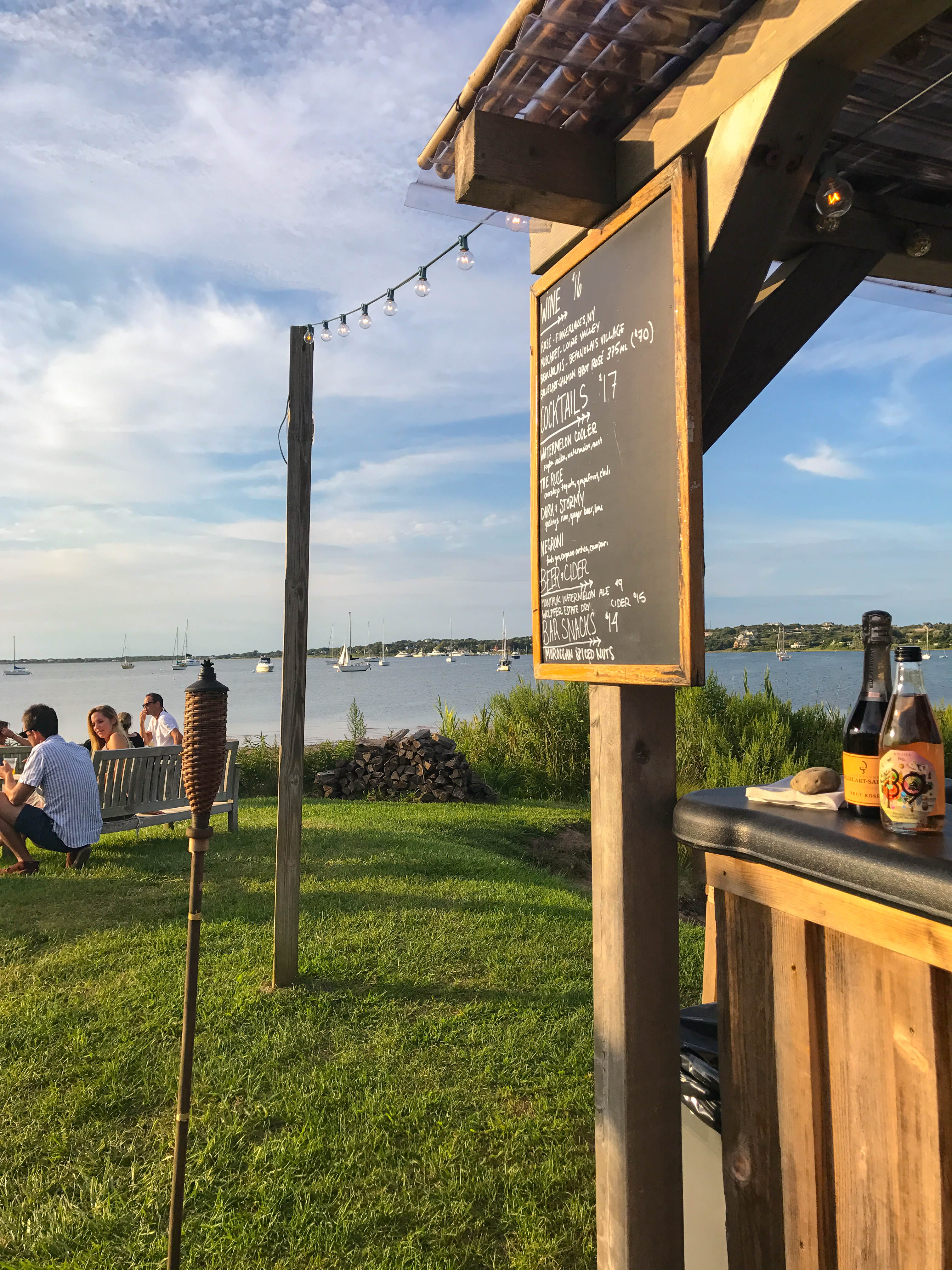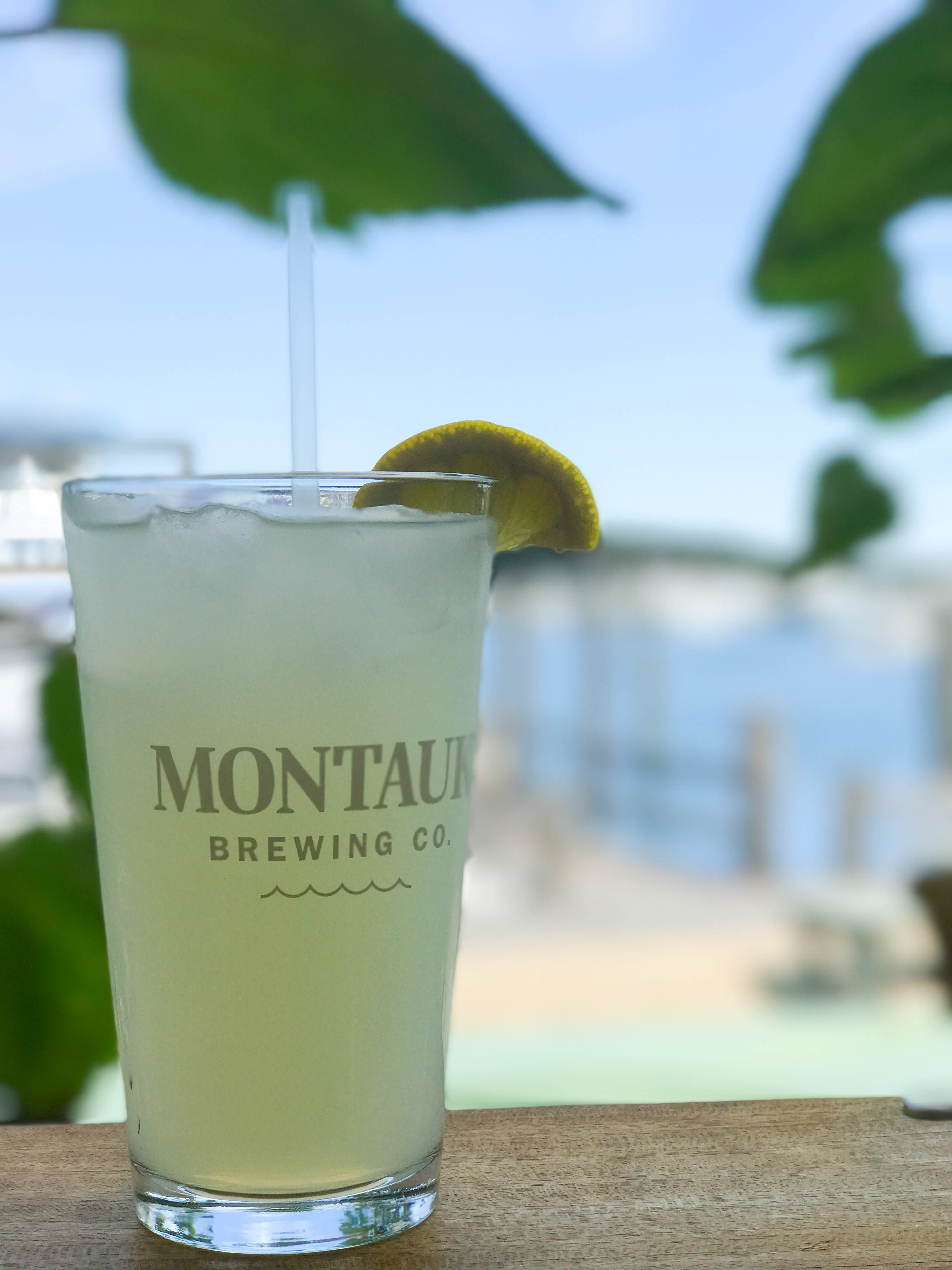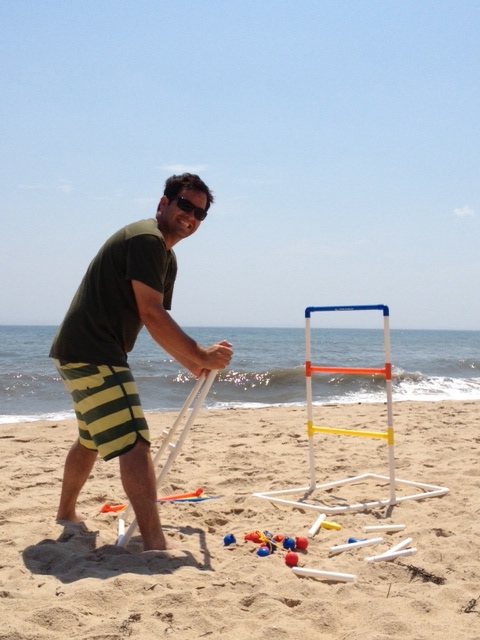 Comments