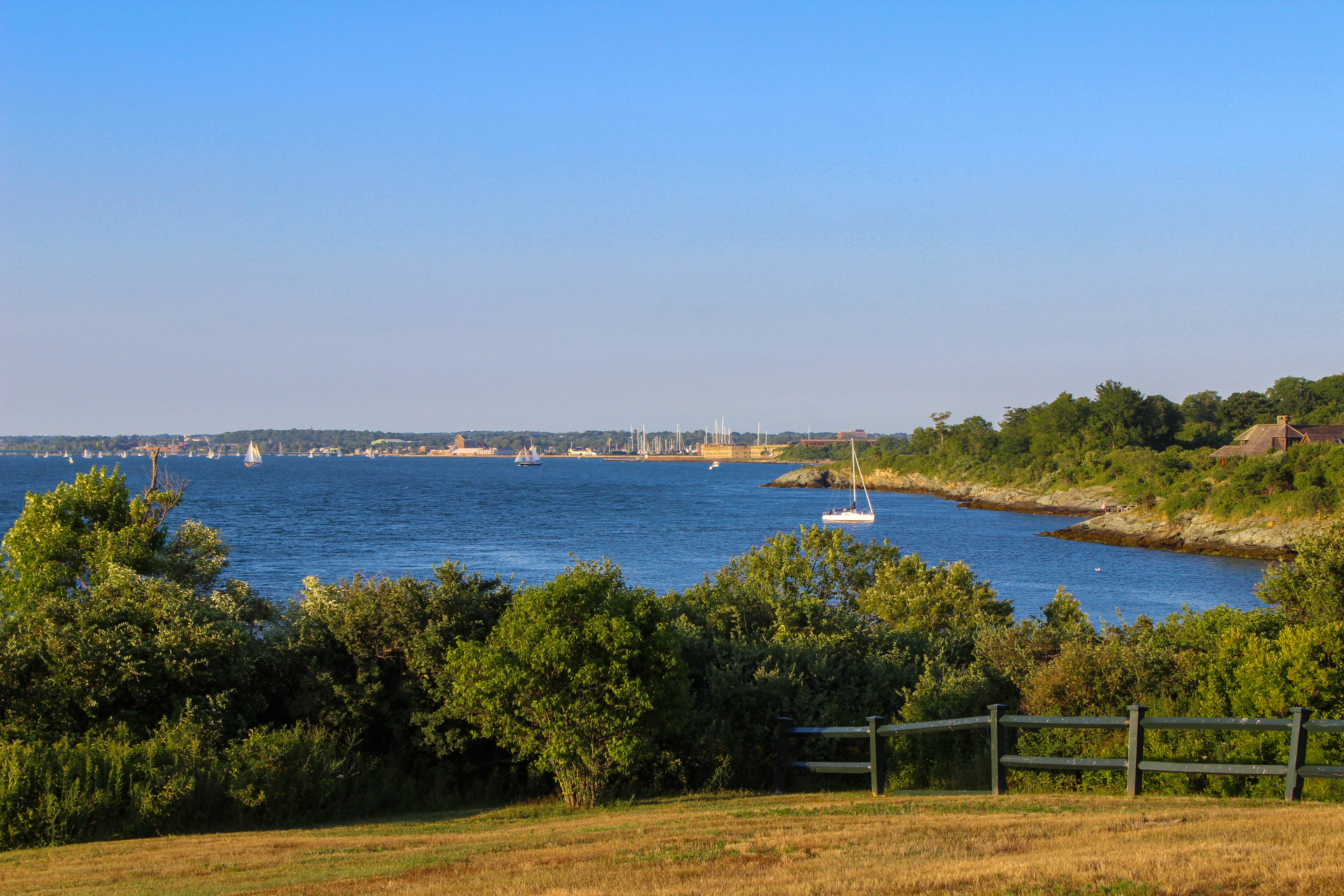 As you cruise over the peak of Newport Bridge, there's nothing but a downhill drive, over water and past sailboats, until you reach the city of Newport. The East Coast destination brings a welcomed calm to those who visit. Set on the waterfront, the seafood is excellent and the people are friendly. Showcasing that laid-back, coastal New England vibe, Newport, Rhode Island truly is a special place.
The main street in town runs parallel to the waterfront, lined with locally owned boutiques and family run restaurants. Multiple marinas speckle the shoreline, filled with fishing vessels, sailboats, luxury yachts and everything in between. Dock side restaurants, like The Black Pearl, have been serving fresh catches of fluke and sea bass for years. Newport is a place to relax, explore and have a good time. To get the most out of your visit, we've put together our recommendation list of the best things in Newport:
eat|eat|eat|eat|Eat|eat (+ DRINK!)
The Lawn at Castle Hill
If you're lucky enough to snag one of the adirondack chairs on the lawn at Castle Hill, sit tight for one of the beautiful sunsets around. The coveted seats are the perfect place for evening cocktails and appetizers. You must order the blueberry lemonade at least once – it's delightfully tasty and refreshing.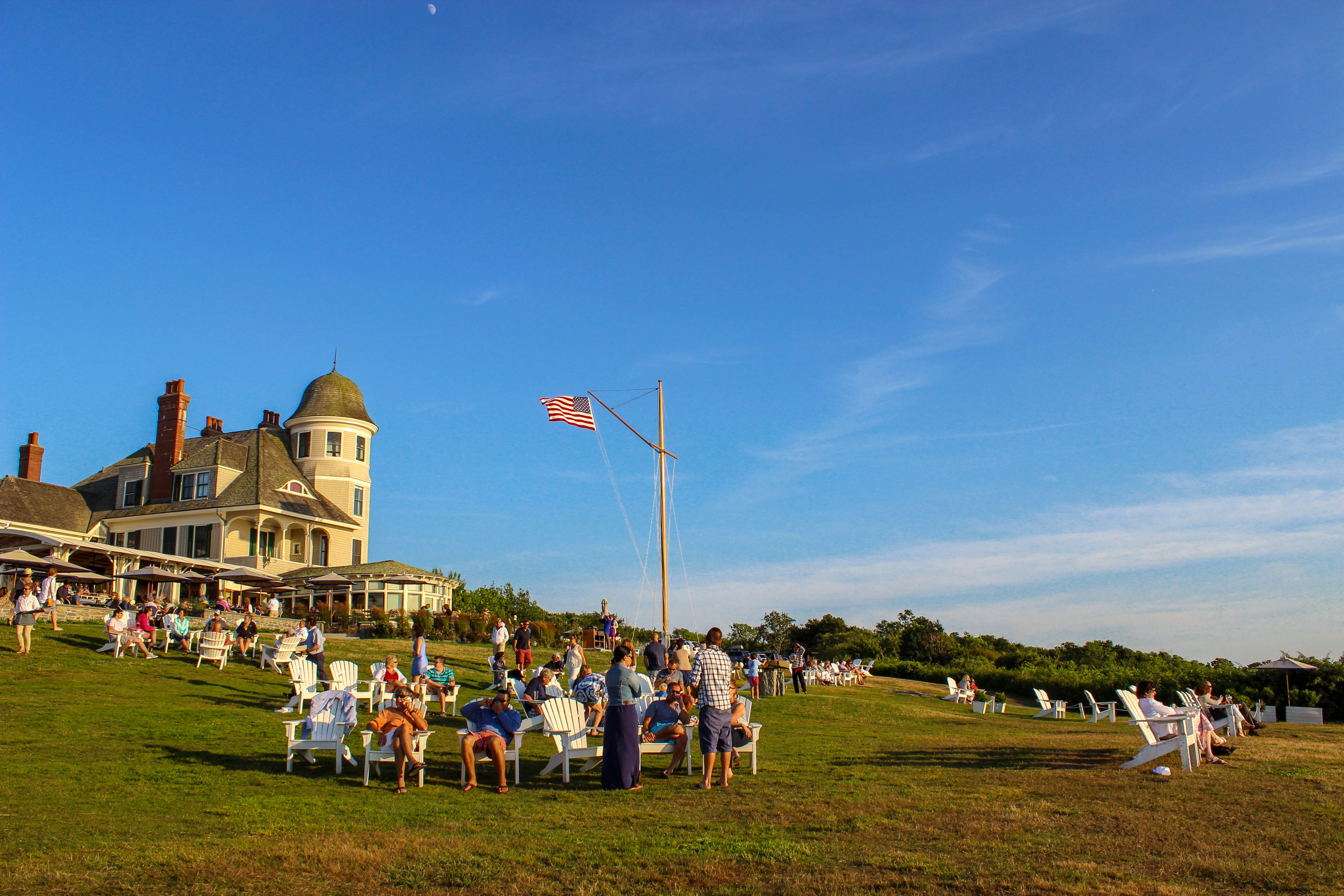 The Black Pearl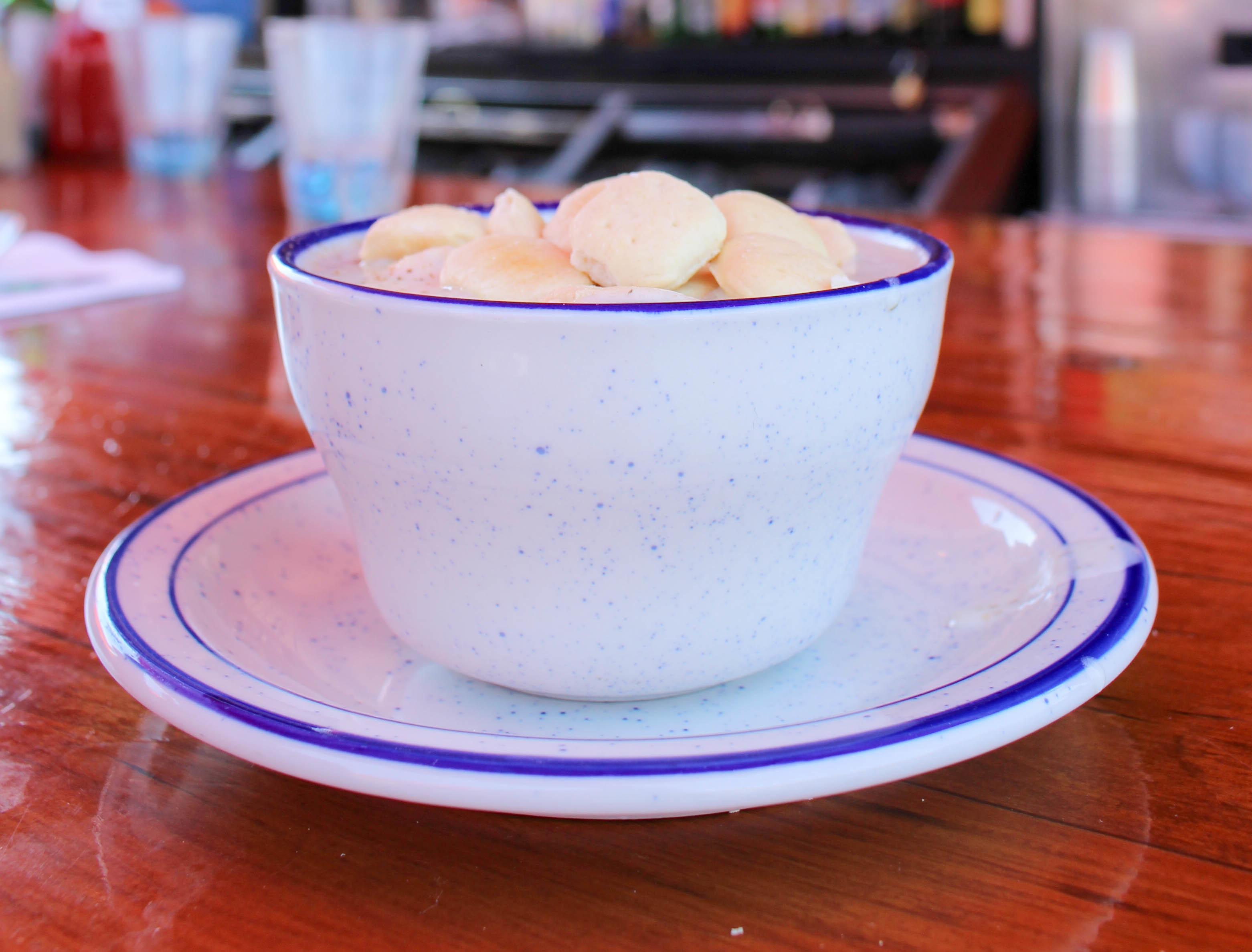 Pony up to the waterfront bar and patio area when the weather is nice and order a cup of their famous clam chowder along with a nice cold Narragansett beer. It's the perfect spot for a casual dock-side lunch.
Midtown Oyster Bar
This family run eatery on the main drag, Thames Street is a staple for locals and tourists alike. We overheard folks on multiple occasions singing it's praise, so we had to try it out. The food is excellent, the prices are a nice, and the atmosphere is chill. Sample one of their four ceviche dishes, nosh on lobster tacos, and devour the open-face crab cake melt. But of course, don't miss the oysters! There's a whole chalk board full of their daily fresh catches on the wall.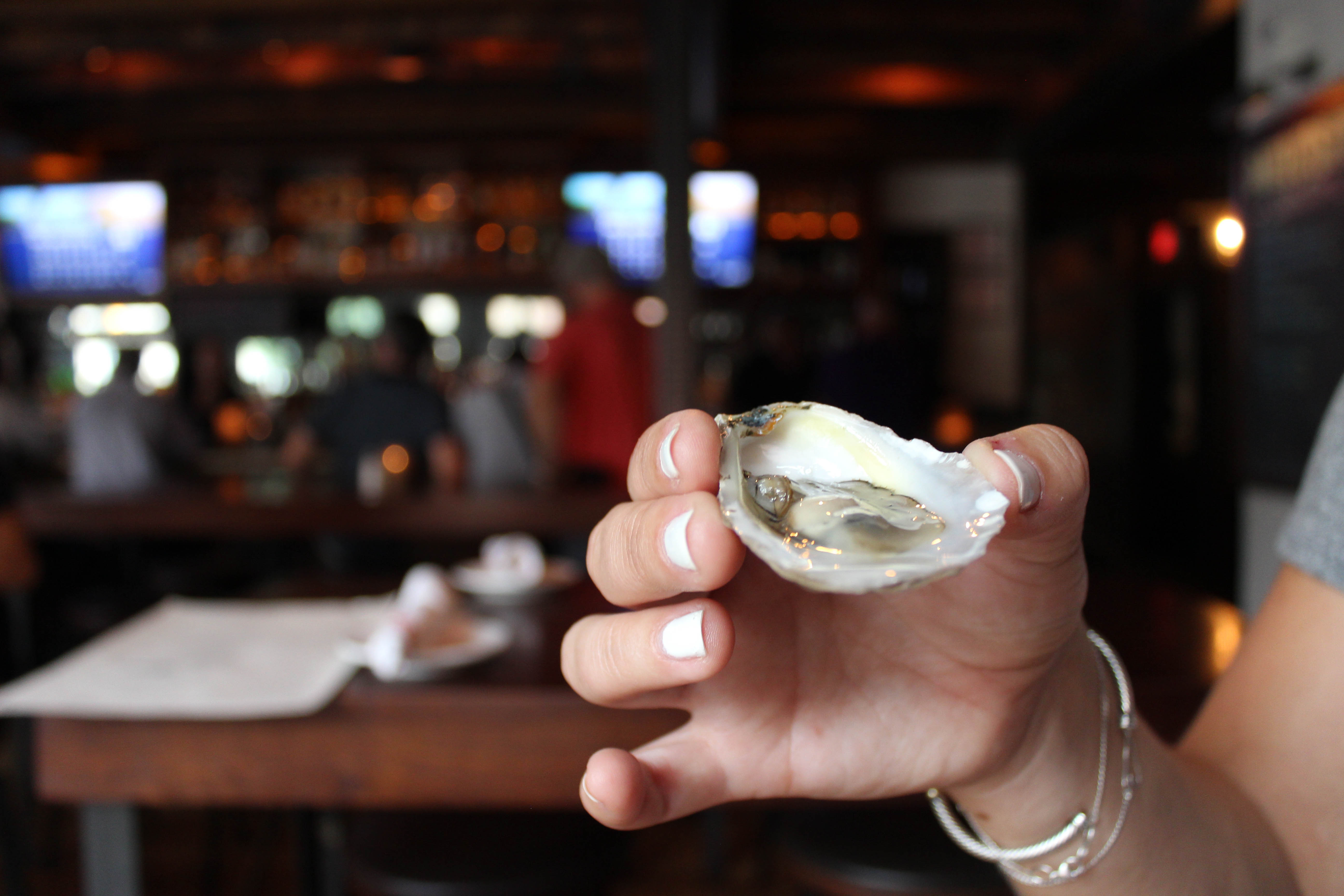 Bouchard
For some fine dining in Newport, you can't go wrong at Bouchard. The French eatery is housed inside a cozy inn and the dress code is business casual. Make a date-night of it and enjoy a fancy meal in a quaint New England atmosphere.
Stoneacre Pantry
Relatively new to this old New England town, Stoneacre Pantry has already established itself as destination for foodies. The farm-to-table menu is built around seasonal specialities and it's cozy location off main street will lure you in time and time again.
do|do|do|do|do|do
Sunset Cocktails at the Boat House in Tiverton
A short drive from downtown, there's no better place to watch the sun sink into the water than at the Boat House in Tiverton. Thankfully, we were tipped off by a local about this spot. When you go, you'll find yourself away from the crowd with a gorgeous westward-facing waterfront view.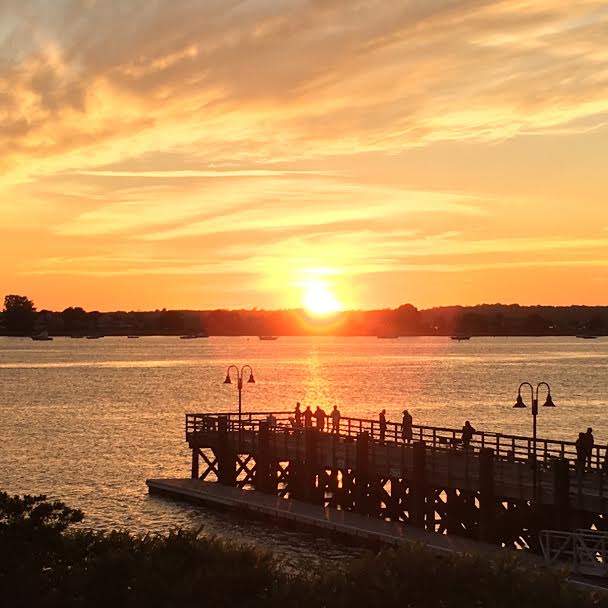 Sail Aboard an America's Cup Boat
What better way to see beautiful Newport than to get out on the water! Hop aboard a 12 Meter Charters sail boat and you'll get up close and personal with the coastal scenery. This was hands down our favorite experience in Newport. Offering 2-hour evening sails around the harbor, you'll ride aboard a retired America's Cup sailboat and learn about Newport's rich history.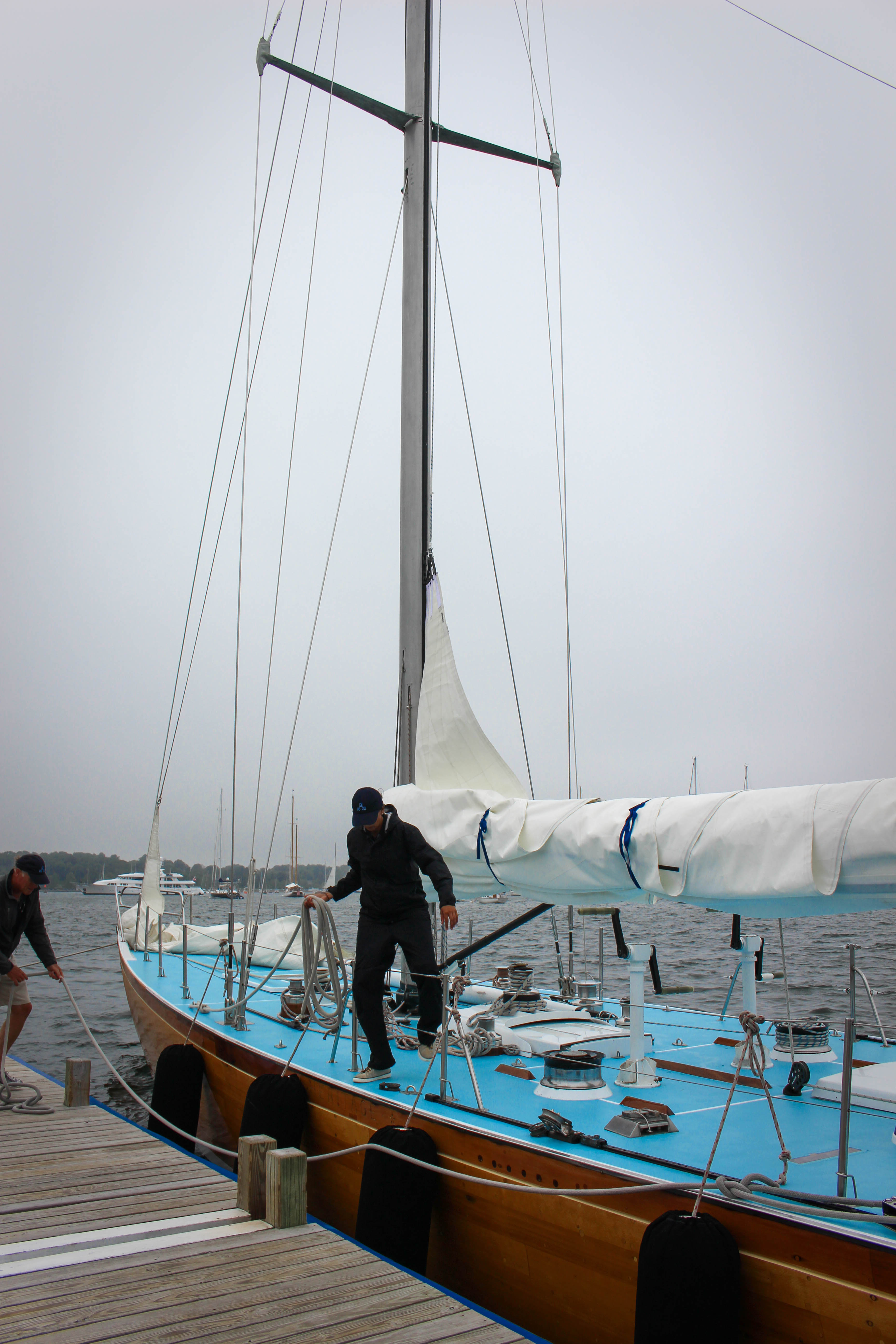 Wander Along the Cliff Walk
Peek into the lives of the rich and famous while getting some cardio in. Newport's famed Cliff Walk is a 3.5 mile public trail that snakes along the water's edge, past some of country's oldest and most impressive mansions. Some of the mansions are still private, while others, like The Breakers (prior summer home to the The Vanderbilt family), are open to the public.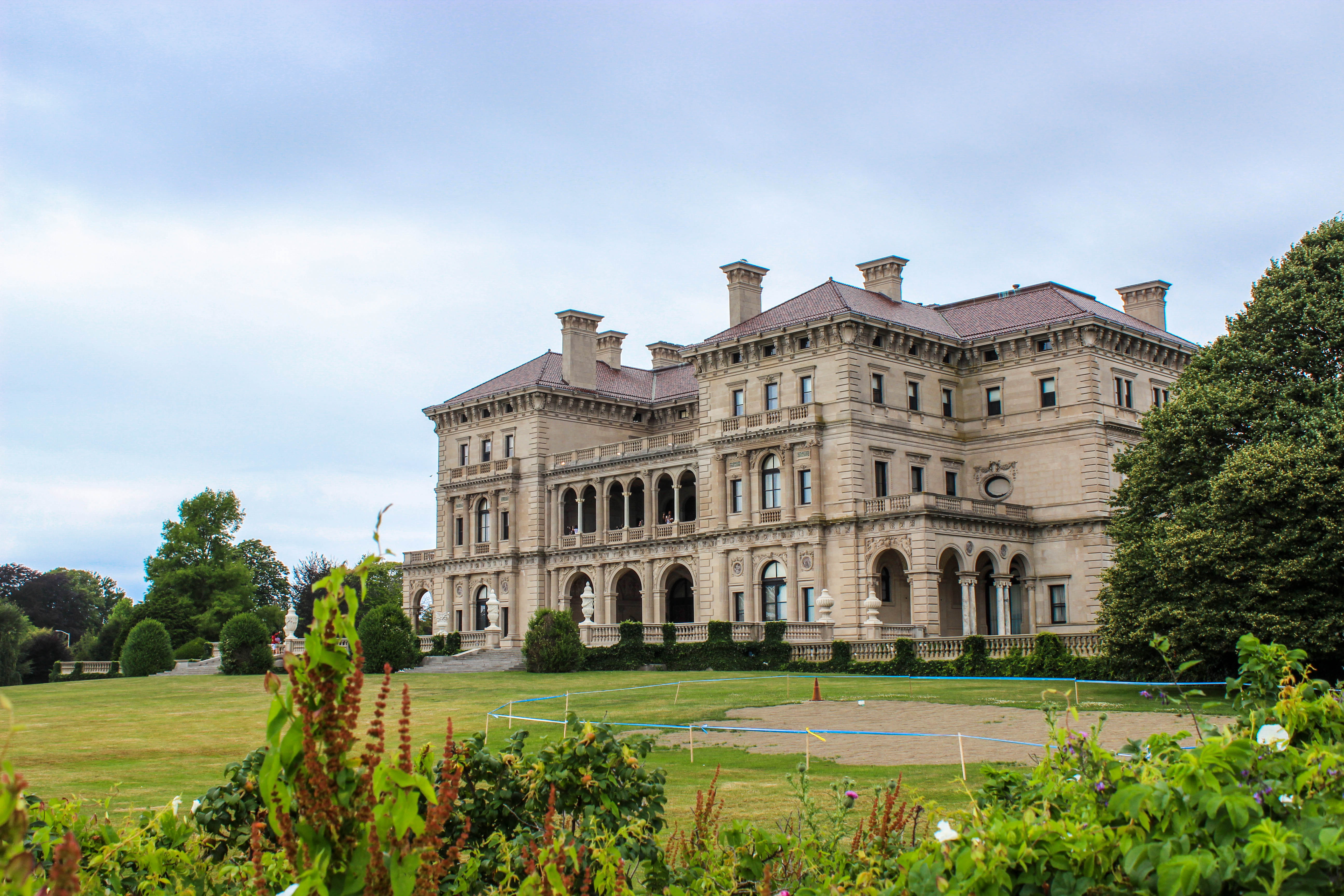 Walk the 40 Steps
Local tradition says that these steps were built by David Presley Hall in the 1830's so his kids could have access to the beach. He deeded public right of way to the City for the steps ten years later and ever since they've been a gathering place along the Cliff Walk.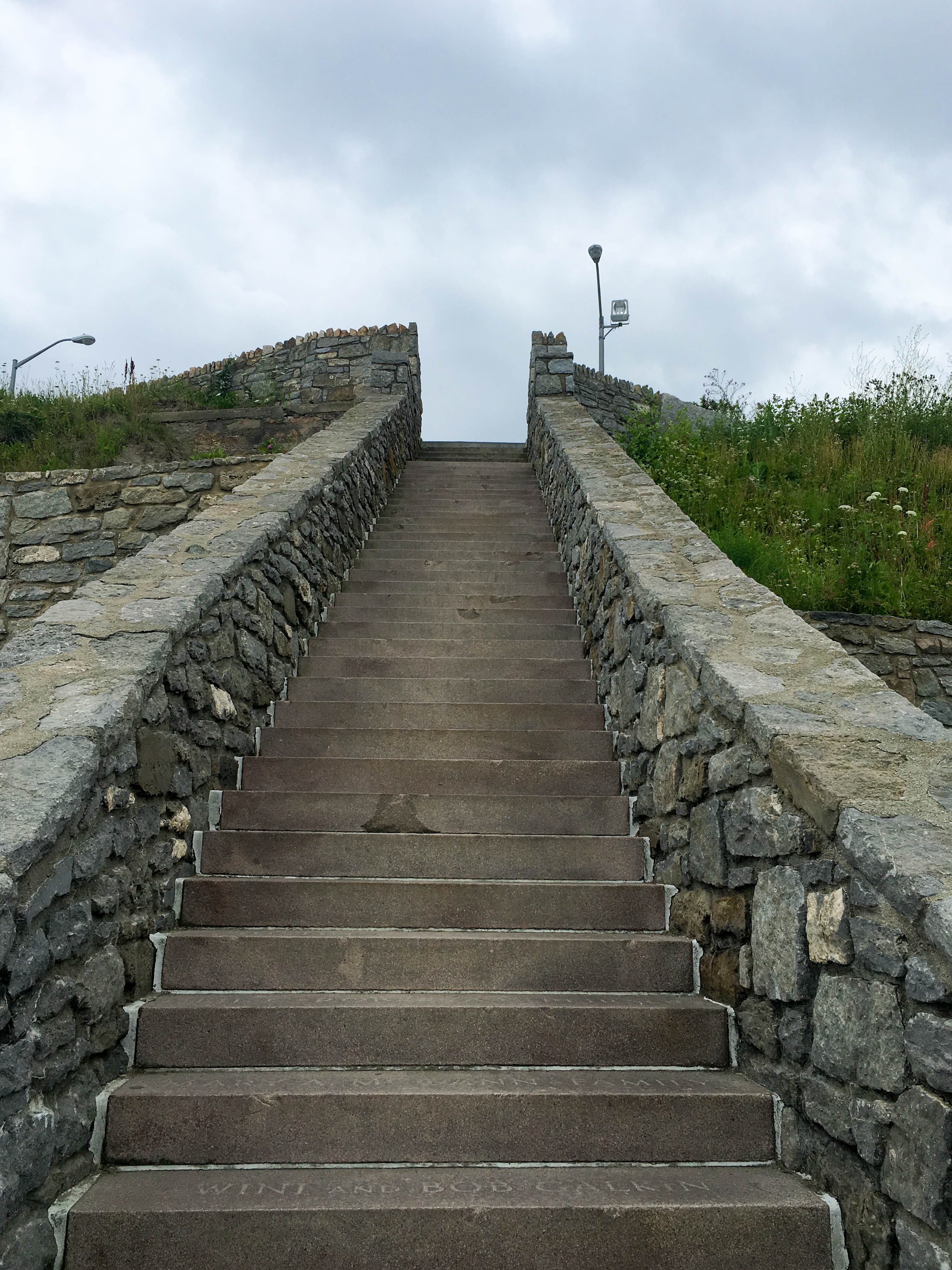 Shop Main Street
Newport offers one of the longest Main Streets (Thames Street) in all of New England. Set along the waterfront, the central thoroughfare is filled with great clothing shops, home goods stores, snack spots and art galleries. Two of our favorite places to hit up are: (1) a fantastic clothing boutique called The Cabbage Rose and (2) the Newport Fudgery, where you can both watch and eat some of their famous treats.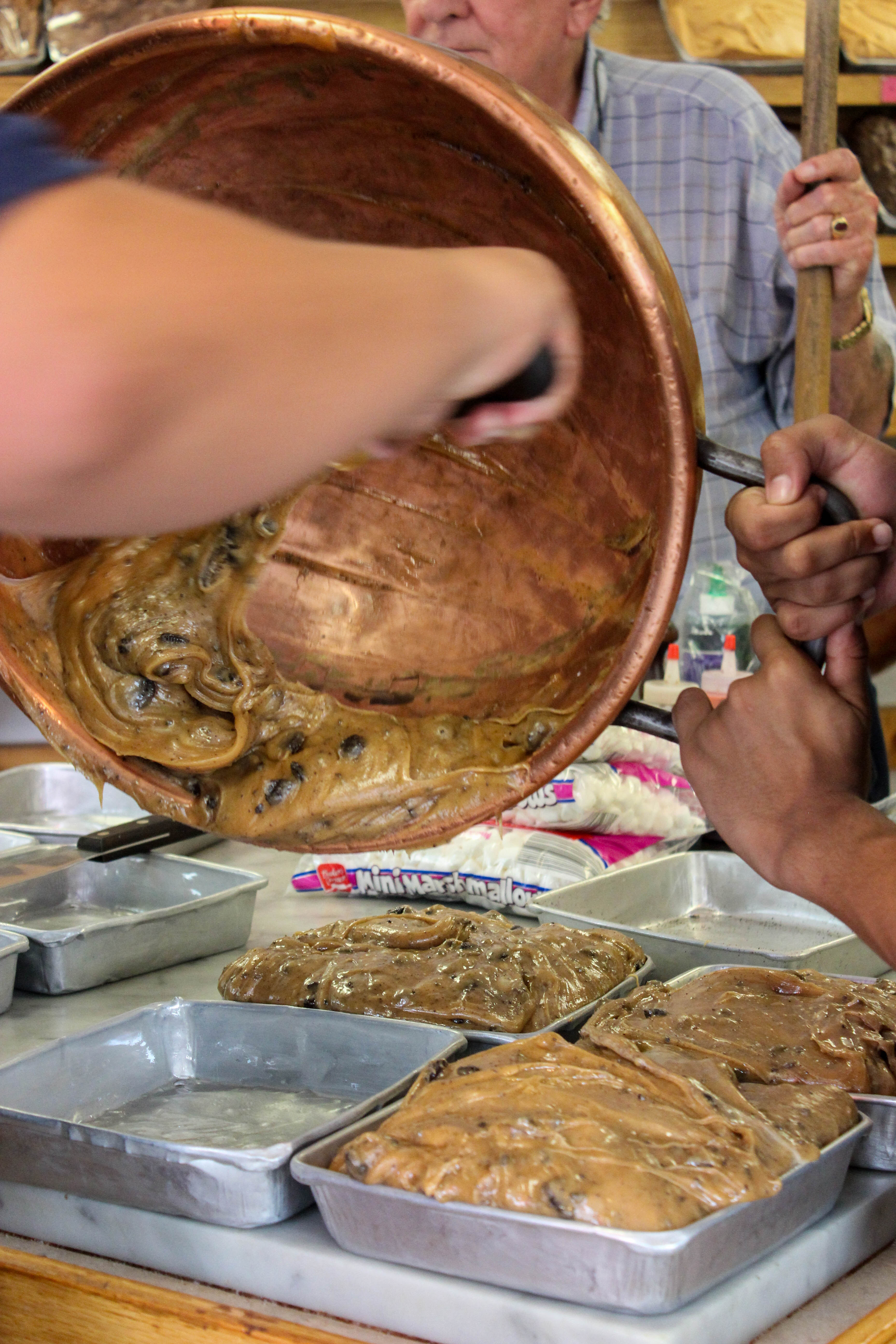 stay|stay|stay|stay|stay|Stay
Gilded Hotel
A 5-minute walk from the center of town and you'll find a boutique hotel that takes you to another place in time. The Gilded Hotel, with it's vibrant purple façade sits nestled into a quiet, tree-lined street. Inspired by the Gilded Age, the 17-room boutique hotel is awash in bright colors and playfully patterns. We were particularly enamored with their delicious tapas-style breakfast spread each morning. See our full review here.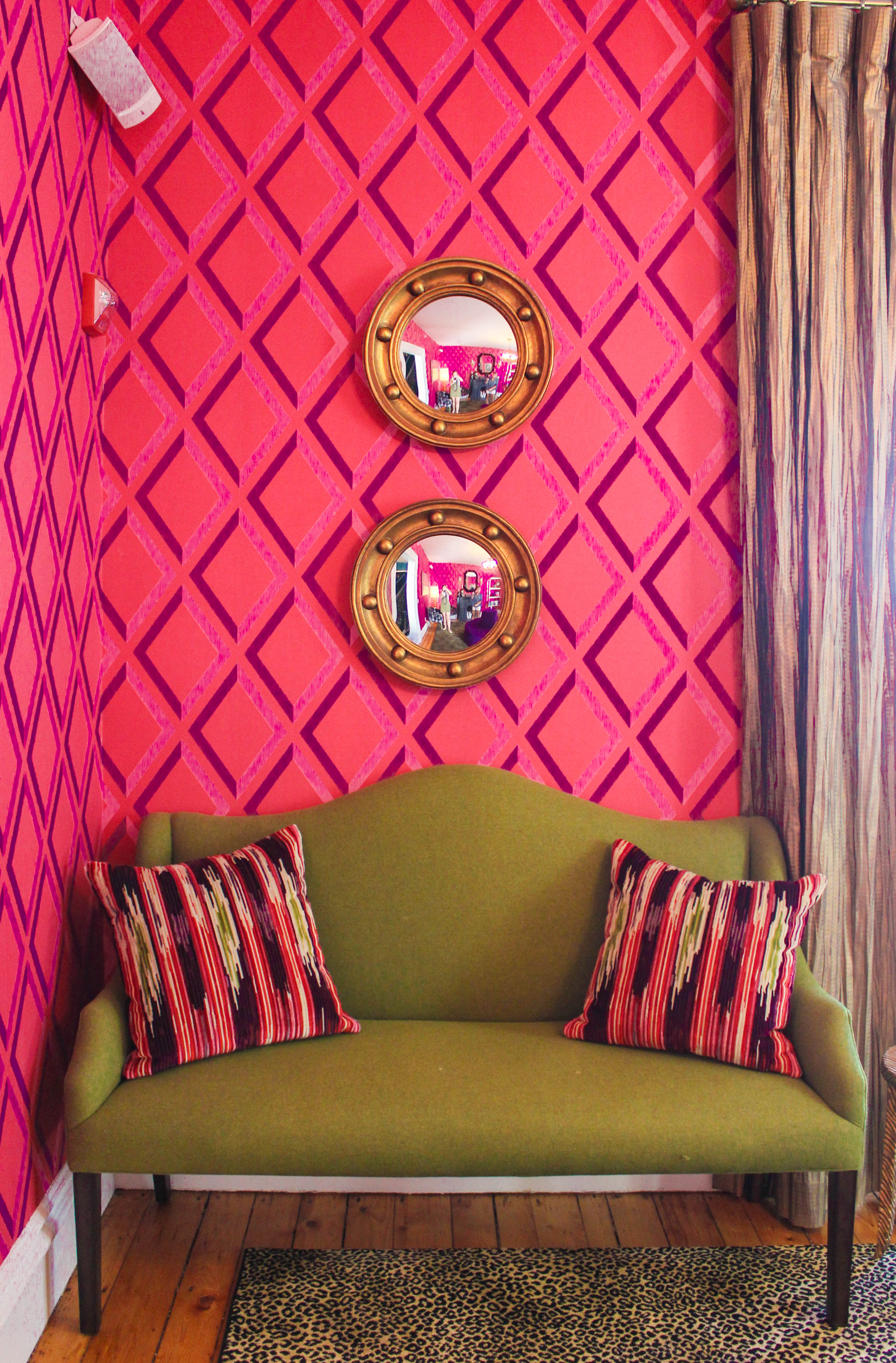 Enjoy your trip to Newport!
---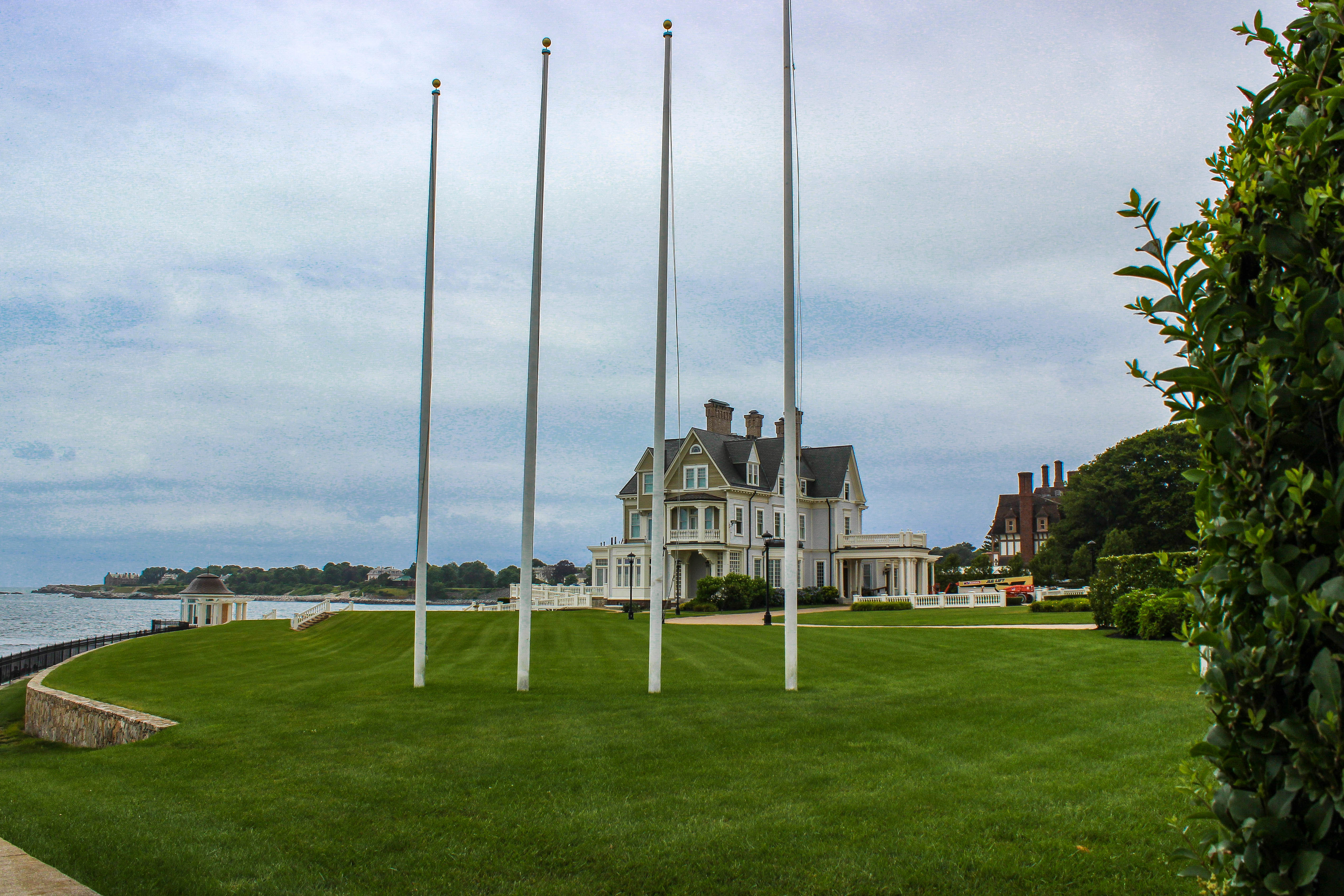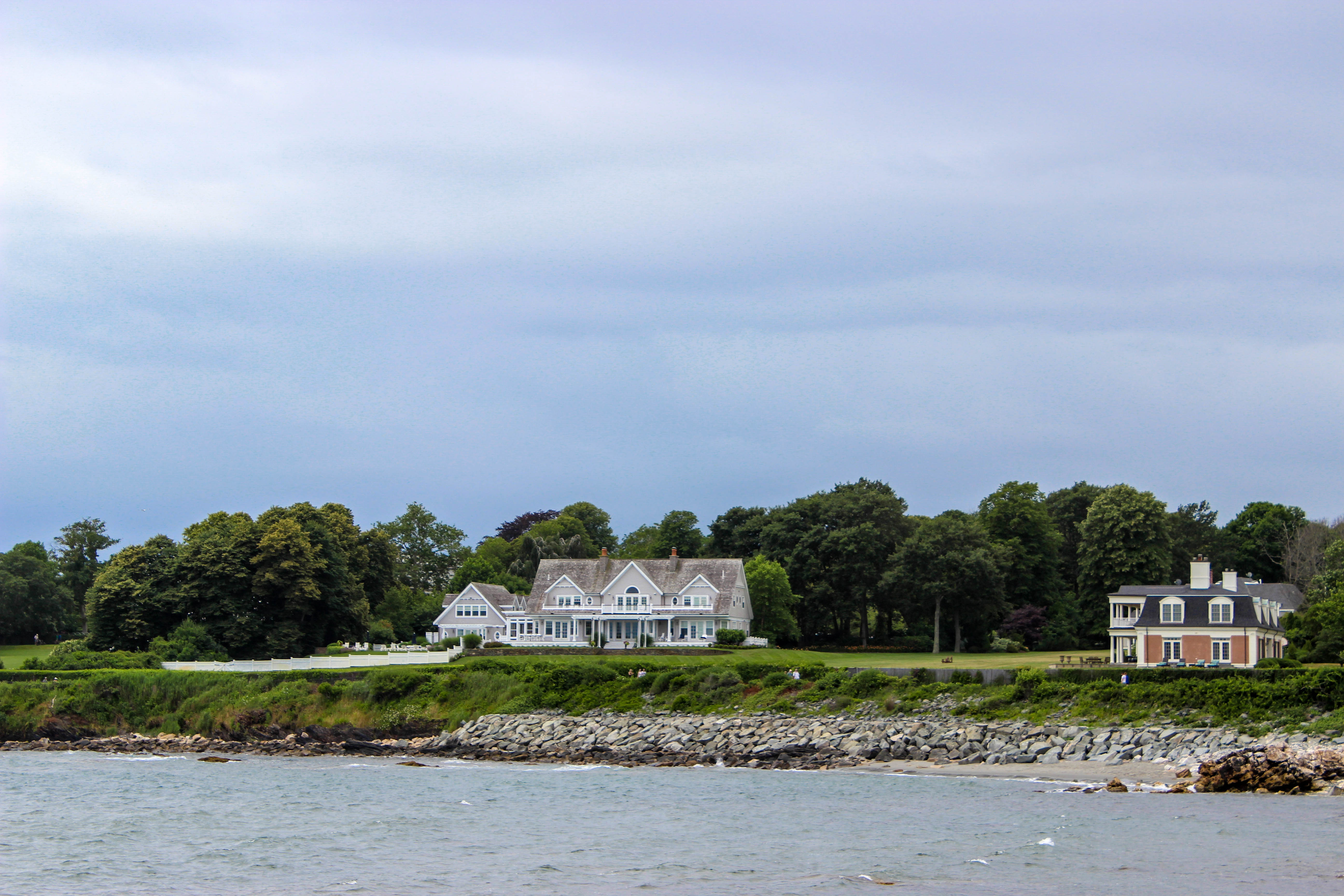 ---
Comments