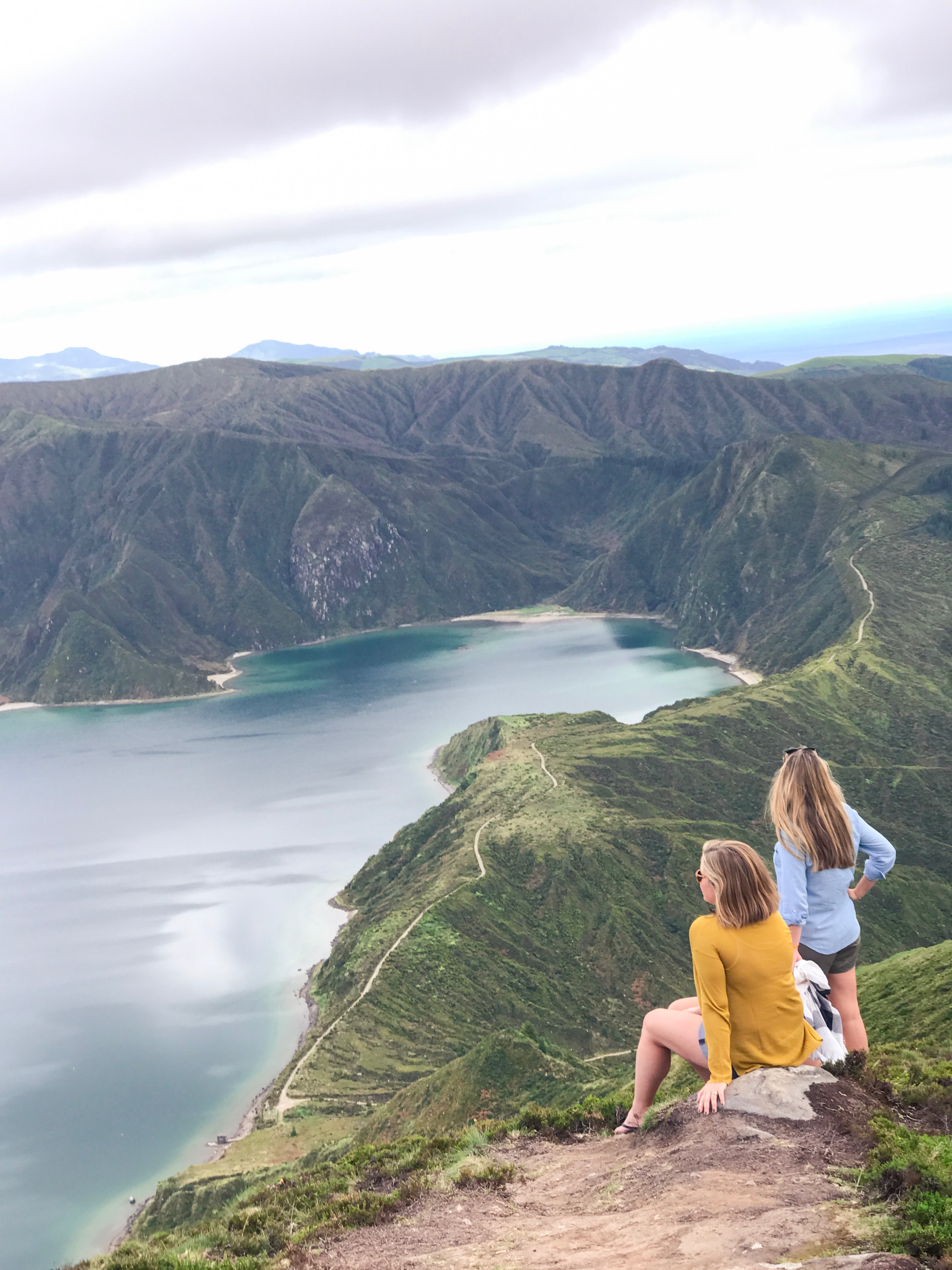 The island of São Miguel in the Azores is one of the most magical places in the world. Part of Portugal, the archipelago consists of 9 islands which lie roughly 850 miles west of mainland Europe. São Miguel is the largest and most populated island of the Azores and is sometimes referred to as the 'Green Island'. Lush, fern-like foliage blankets the undulating countryside, dense forests reach for the sky on steep crater walls, and black volcanic rock formations create a rugged coastline. It doesn't stop there, though. This dramatic topography is then dotted with more dairy cows than people, a plethora of natural hot springs, beautiful gardens, a maze of hiking trails, and emerald crater lakes. Whether you're an adventure-seeker or just looking to relax in nature, there's something for everyone in the Azores. Below, we've put together everything to you need know, see, and do for your visit to São Miguel.
Where to eat
Bar da Caloura
Bar da Coloura is such an awesome lunch spot in the Azores, we went twice on our four day trip. Europeans know how to do lunch right – usually al fresco, at a leisurely pace, and with plenty of wine. Bar da Caloura takes that to another level at their seaside dining spot with the addition of a pretty sweet ocean swimming pool just steps away. Okay — it's probably not 'theirs' but for all we know it could be, so be sure to come early or stay late after your fresh fish lunch for a dip in the pool or over the rocks and into the Atlantic.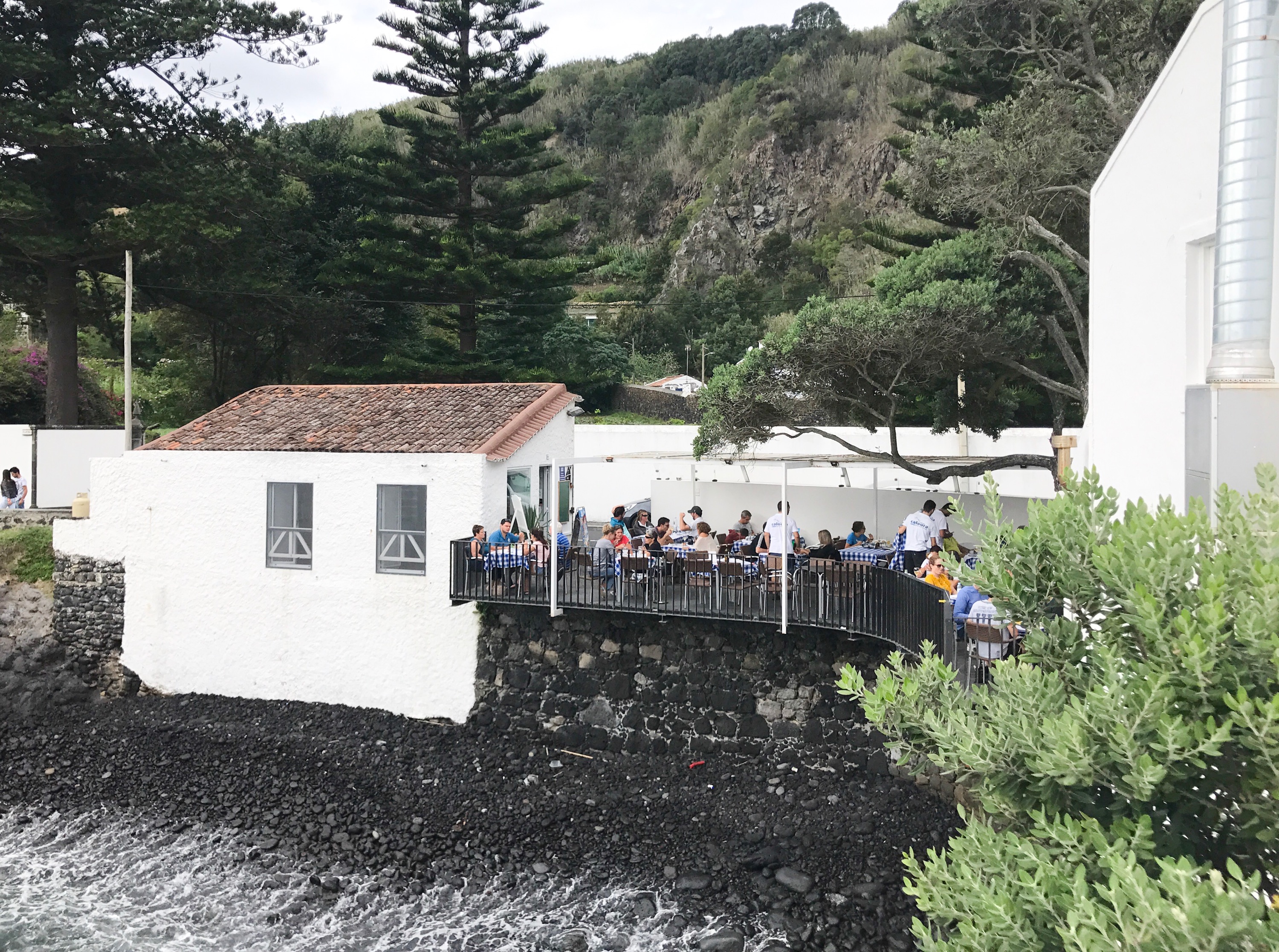 Terra
Located within the Furnas Boutique Hotel , this is a great, chic eatery to come for something other than the typical Azorean cuisine. We came for a pizza night and devoured our meal. The chorizo and pineapple was the highlight, using local ingredients and cooked in a wood burning oven. Sit inside for a modern, trendy atmosphere, or book a table outside in their large terrace space.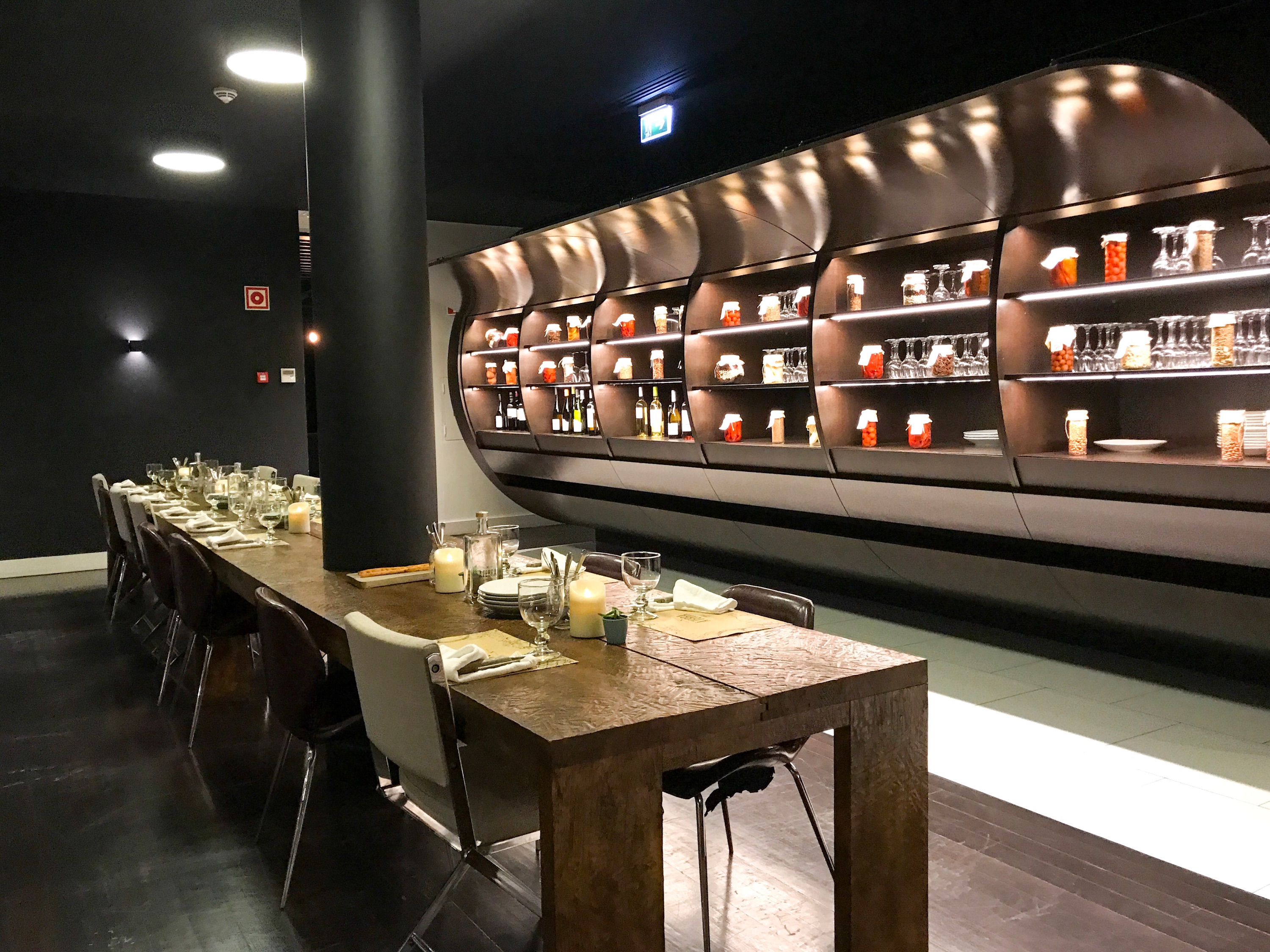 Ponta do Garajau
A local favorite for fresh fish, Ponta do Garajau is located in the charming fishing village of Ribeira Quente. The menu comes rolled up and tucked inside a glass bottle, along with a book detailing each type and how it's caught. The pescado is served whole and, depending on the variety, grilled or fried. Simply accompanied by lemon and a few potatoes, the Splendid Alfonsino was our fave!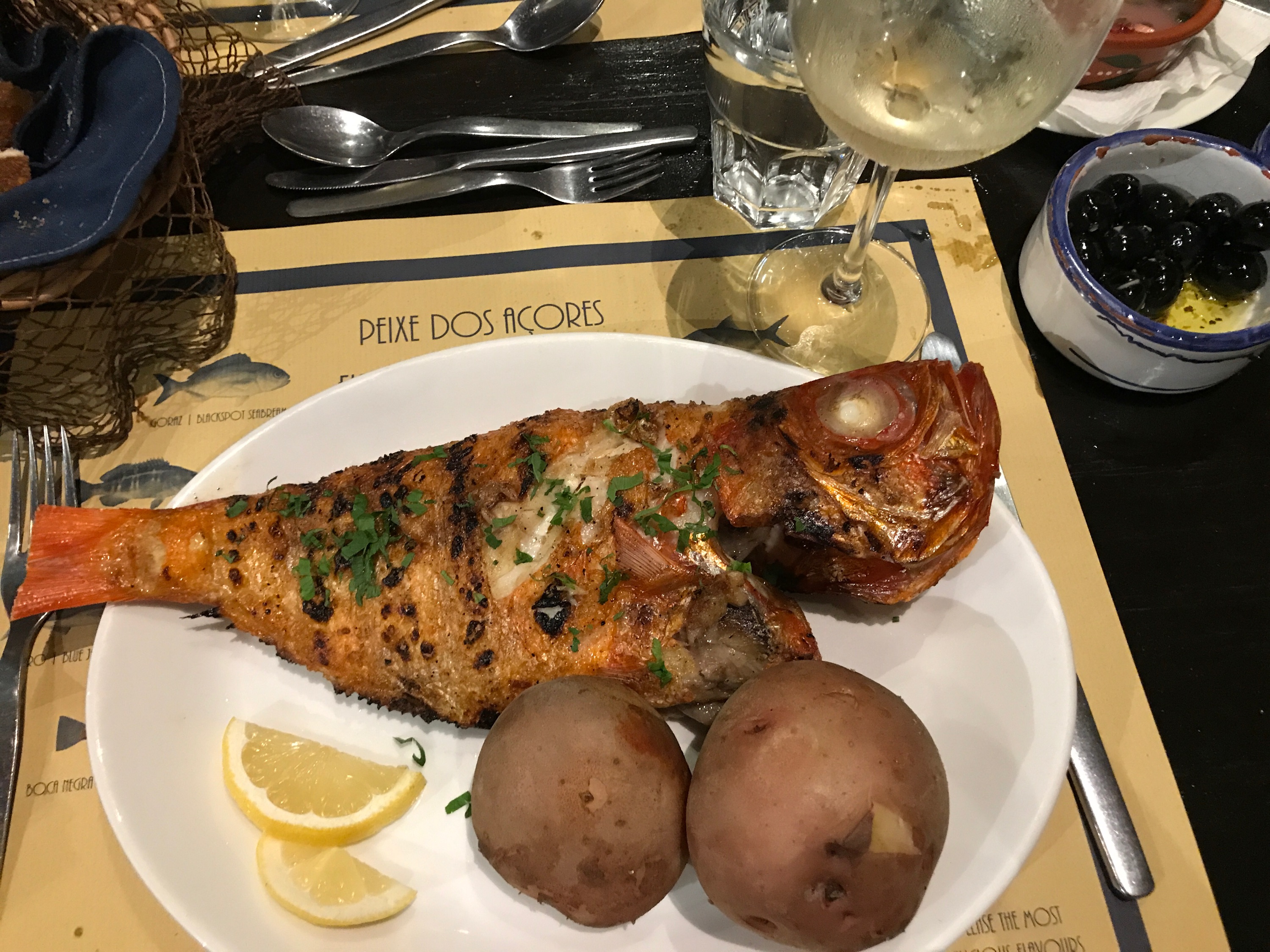 Furnas Lake Villas
Head to Furnas Lake Villas for a typical Portuguese meal. Cozido means 'boiled dinner', and in the Azores, it entails a very special method of  preparation. Meats or fish are paired with a myriad of veggies and stewed for several hours.  They use the local hot springs as a type of oven and the meal is cooked underground using the natural heat.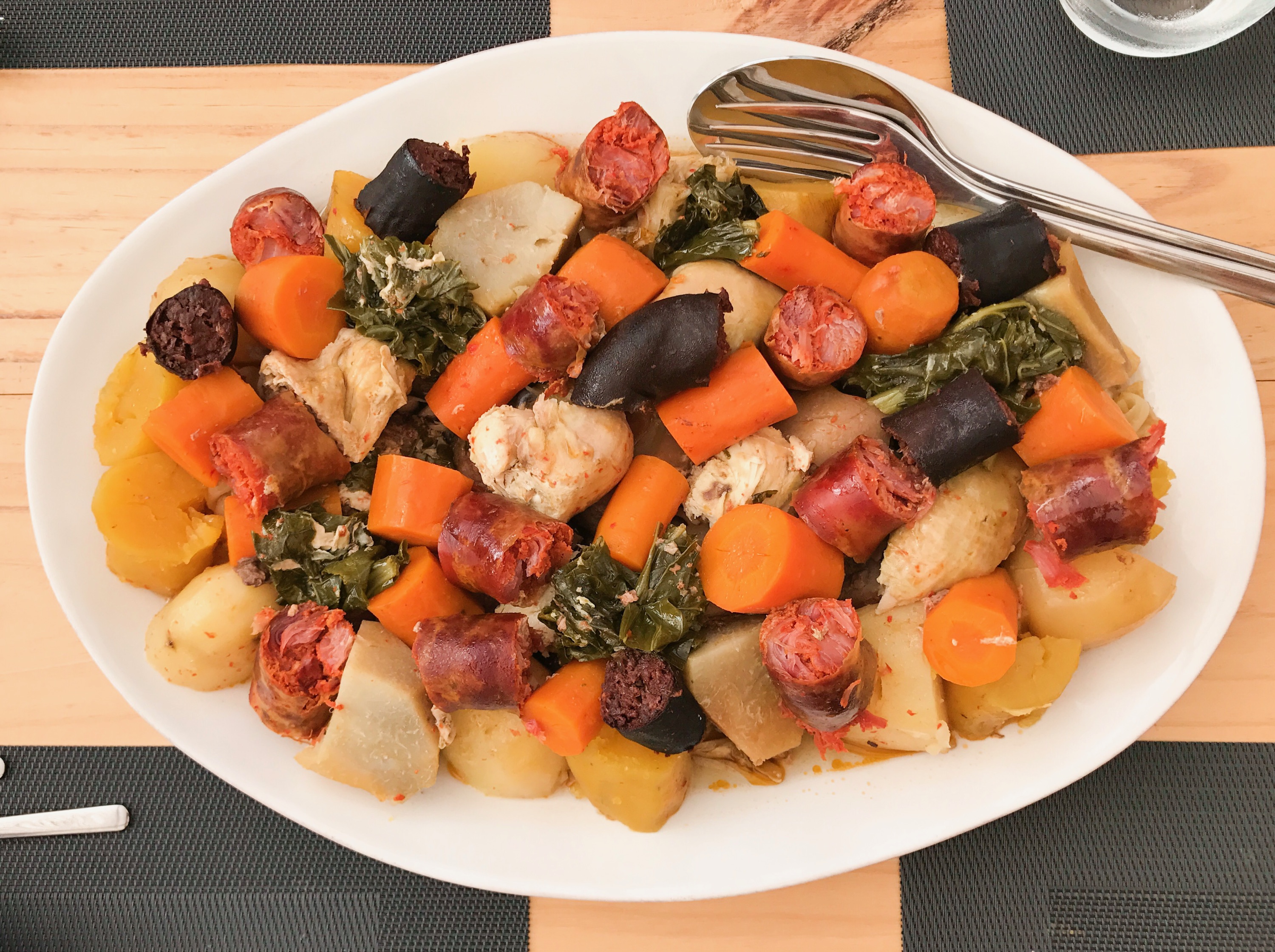 What to do
Swing Away Amid Stunning Scenery at Furnas Golf Course
When you plan a trip to these beautiful Portuguese Islands, don't leave out a round of golf at Furnas Golf Course from your itinerary. Not only are there stunning views on every hole, but this course also happens to be rated the 2nd best course in all of Portugal by Golf Digest. Whether you're an avid golf (like Daniel), a leisurely golfer (like Sarah & Mike), or have never swung a club in your life (cough-cough, Lindsay), the golf course provides an awesome and fun round.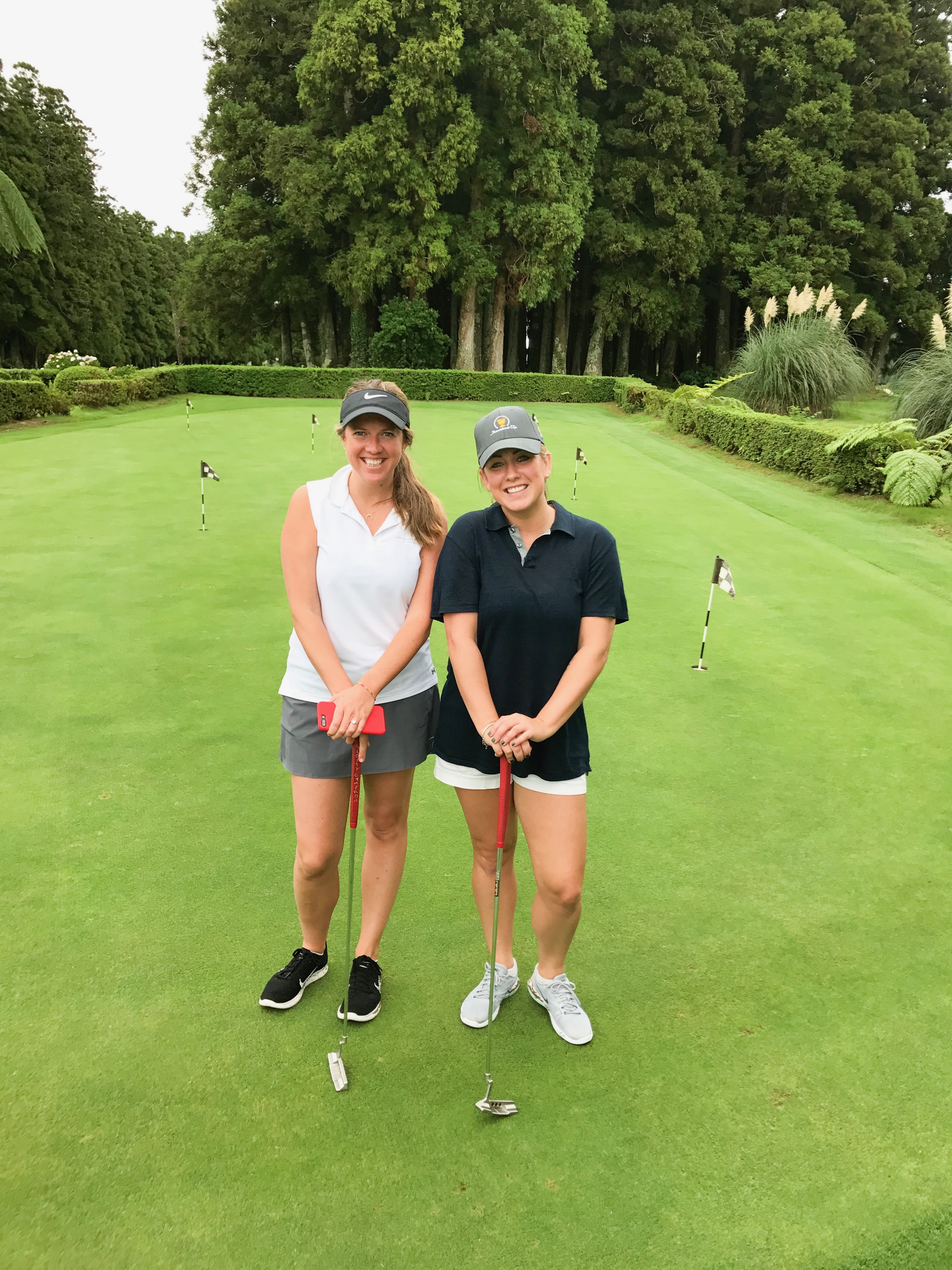 Relax in the Thermal Baths of Poca da Dona Beija
The archipelago of the Azores was created from many volcanic eruptions. Today, there are still numerous hot springs bubbling up from beneath, creating natural thermal baths all over the island of São Miguel. One of our favorites is Poca da Dona Beija. Comprised of 5 thermal pools, it's located in the town of Furnas. Locals and visitors alike flock to naturally heated pools for their theraputic benefits. A fee of 4 Euros allows you in and also gives you access to the bathrooms, showers, and locker rooms.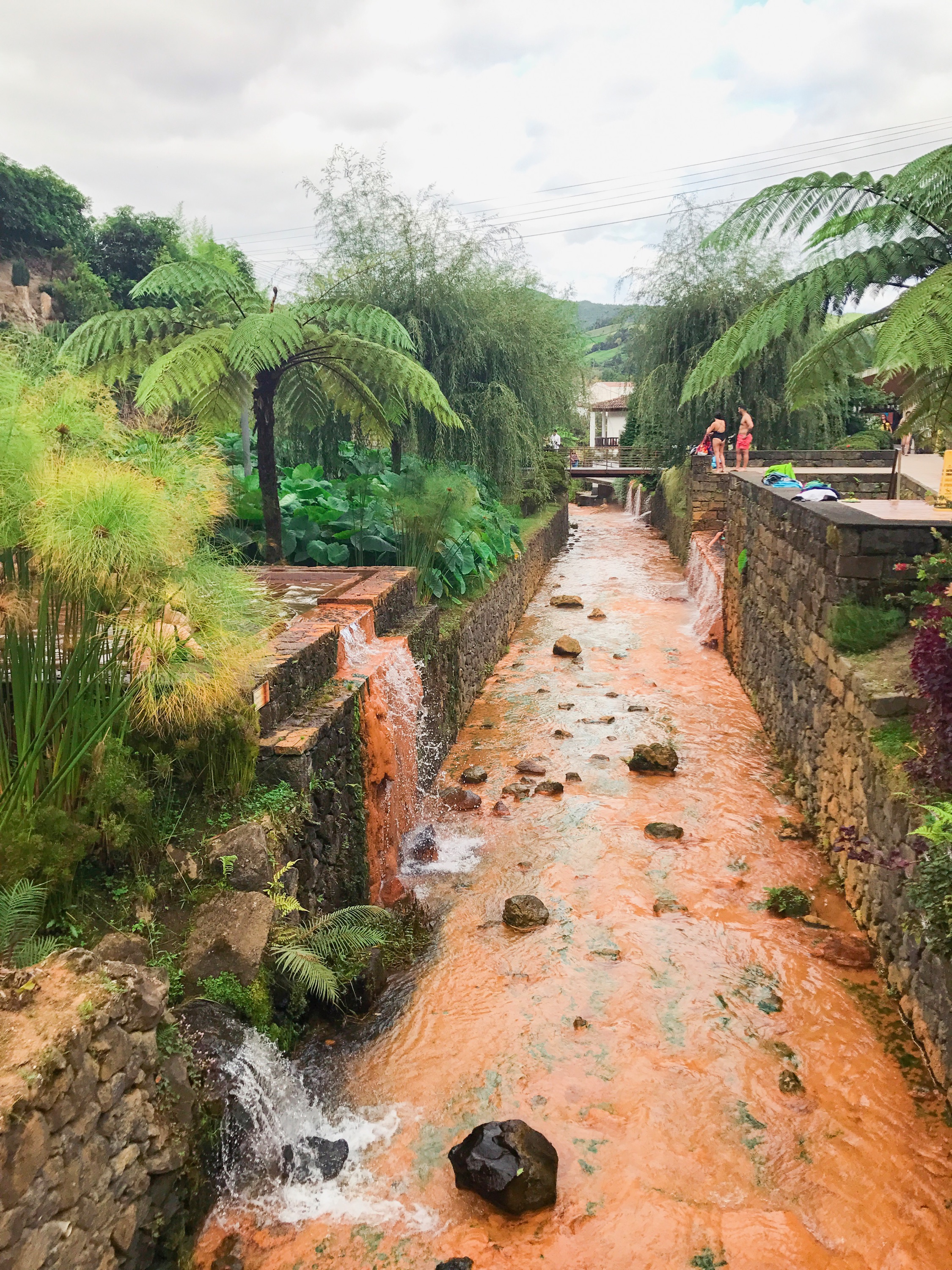 Learn Bee-Keeping 101 
Scattered amongst the hydrangea gardens and rolling hills of the breathtaking Furnas Lake Villas property lie several dozen bee hives. Owners Manuel and Helena offer a wellness experience where you can venture up the mountainside in an old Land Rover truck and visit the hives in person. There, you'll learn some bee keeping 101, get outfitted in cool protective bee gear, and catch a glimpse of where the magic happens. Manuel and Helena's passion for the flora and fauna around them and countless sustainable endeavors, is beyond inspiring.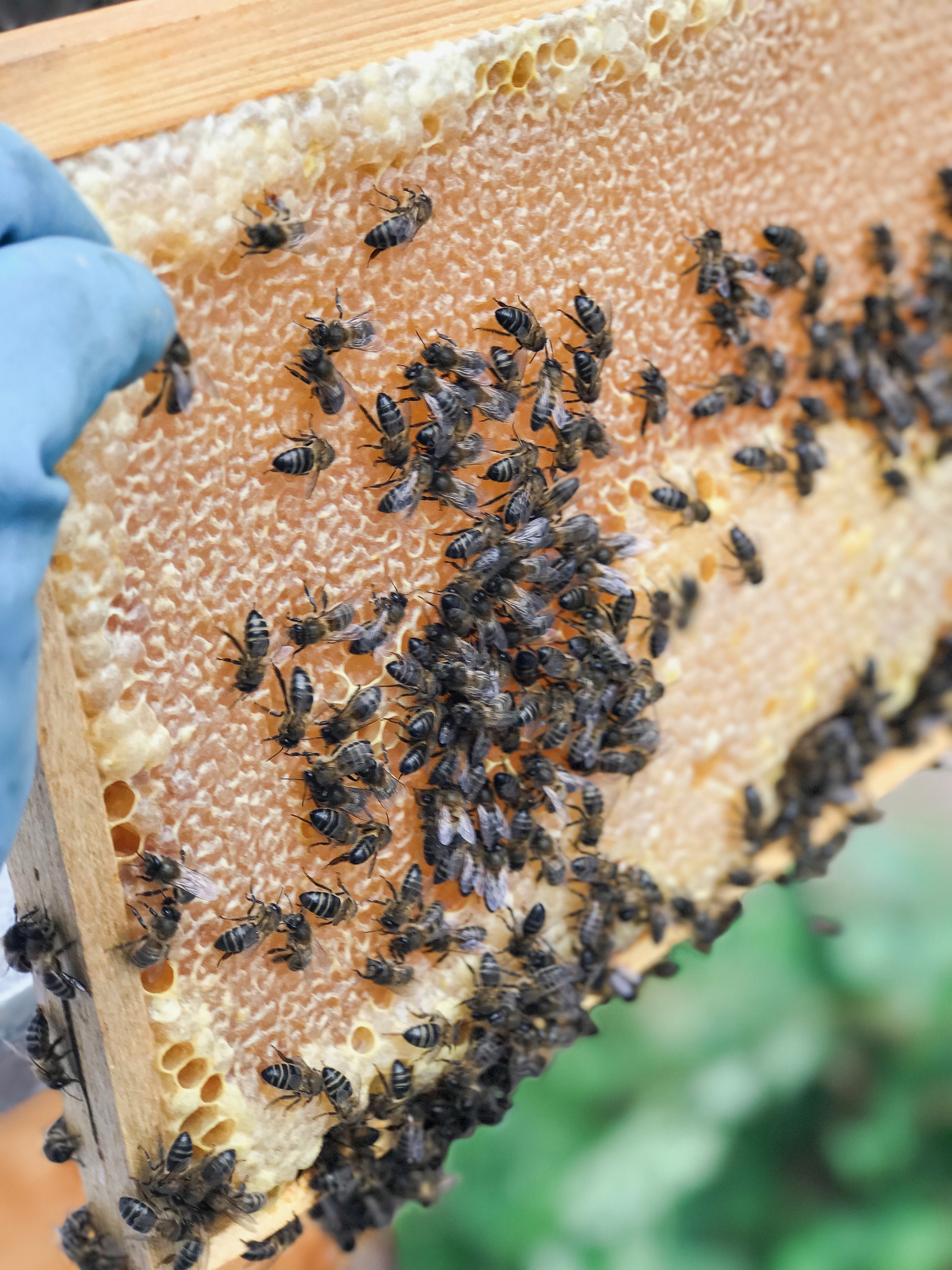 Walk Around the Famous Furnas Lake 
One of the most beautiful and interesting things about the island of São Miguel is the ever-changing terrain and foliage. To a visitor, the island seems to be many places at once; the rolling green hills of Ireland, the dense woods of Northern California, and the tropical landscape of Costa Rica. For a concentrated glimpse at what we mean, look no further than the trail around Furnas Lake.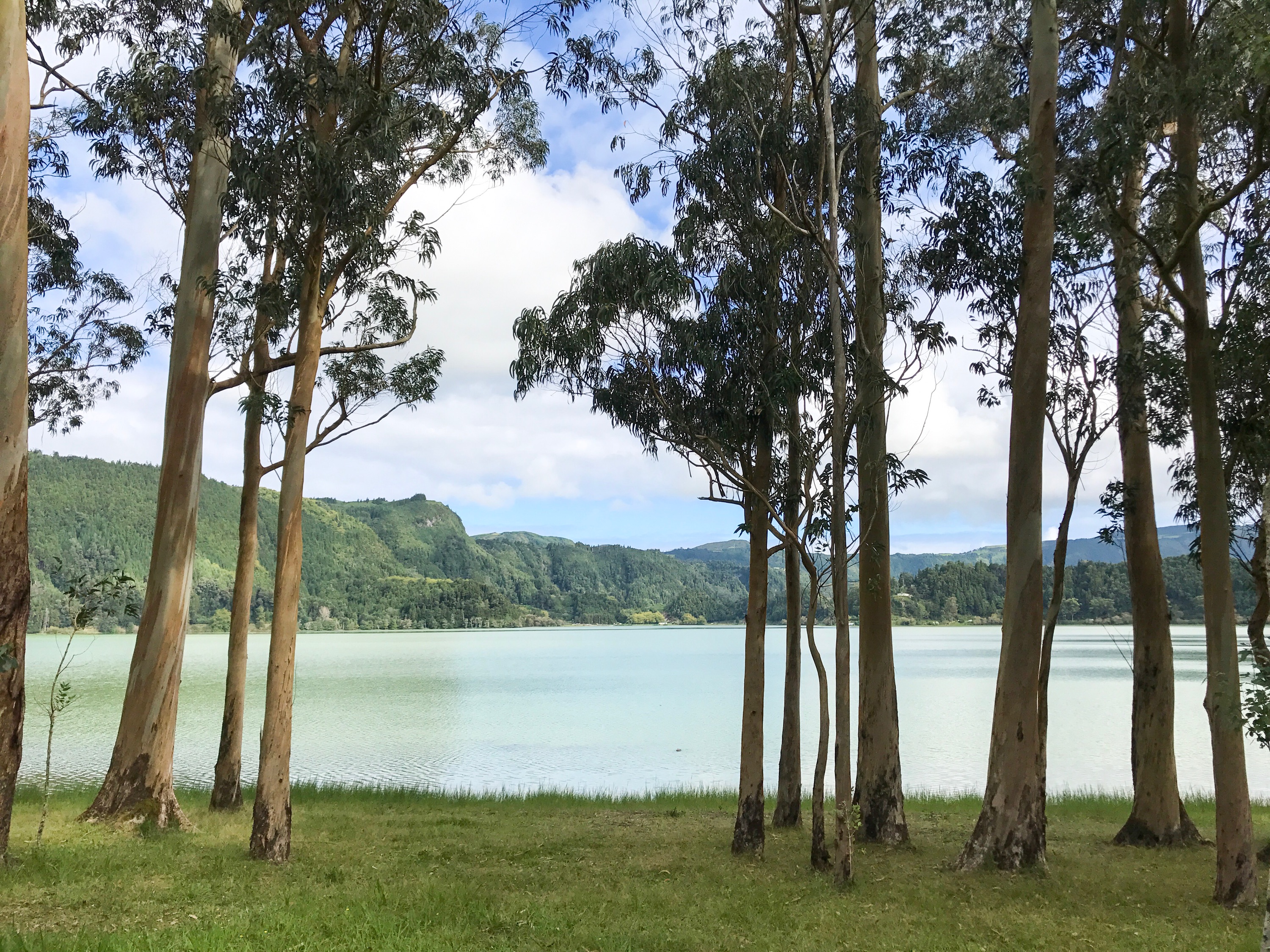 Kayak the Green + Blue Lakes of Sete Cidades
Shimmering blue and green, the lakes at Sete Cidades are cradled by lush green crater slopes all around. As a protected area by the government, very few buildings lie in the crater, so the raw natural beauty strikes you immediately. The best way to see the lakes and surrounding beauty is to hop on a kayak and paddle to different parts of the Sete Cidades lakes. We had the most magical experience with our guide Didi at Azores Adventure Islands Tours. They have brand new, top-of-the-line kayaks, and he's so fun and wonderful to paddle around with. Plus, his family has been in the area for generations so he knows that land and the history so well.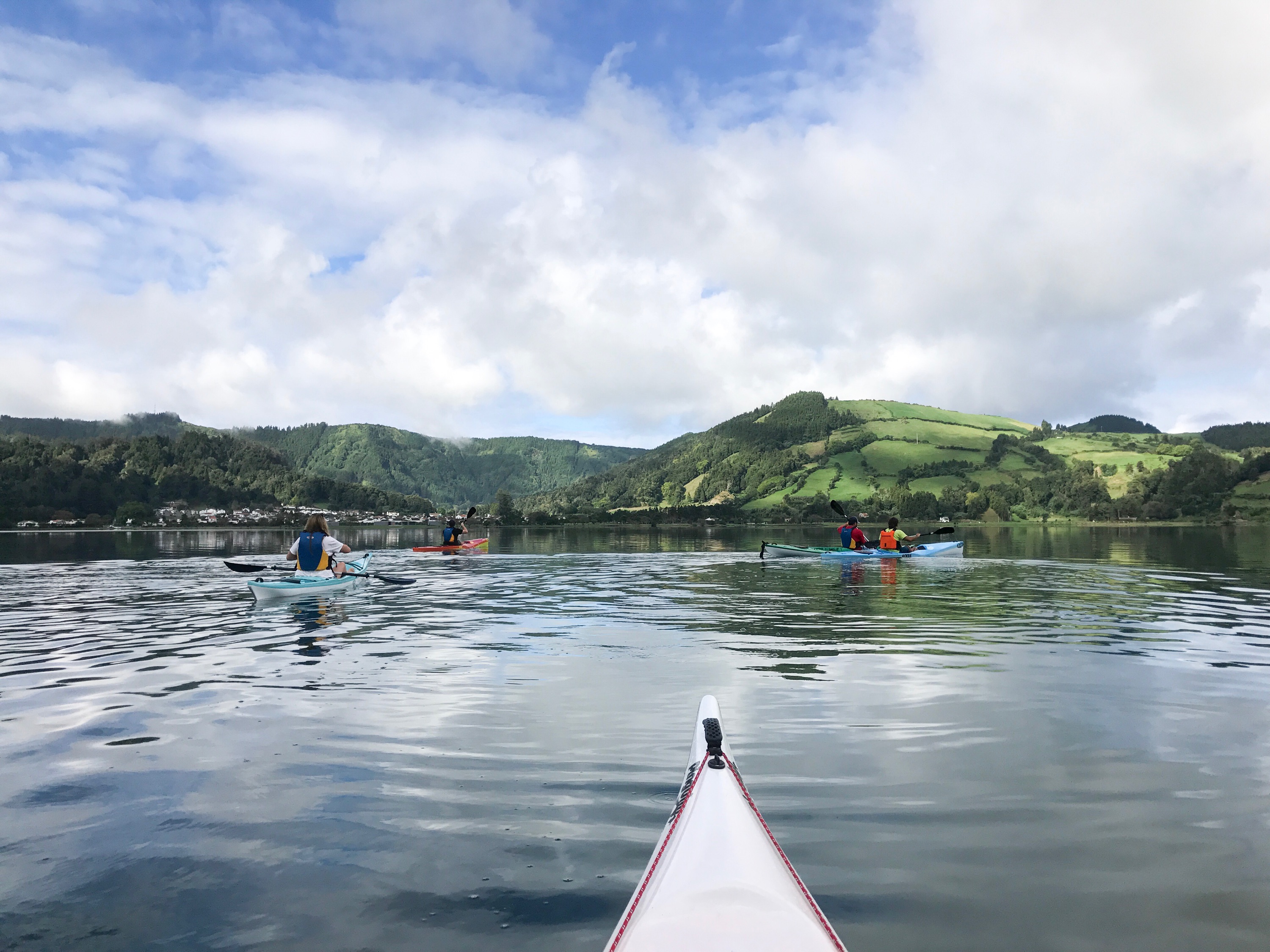 Swim in an Ocean Cove Fed by Hot Springs
One of the coolest places in the Azores, Ponta da Ferraria is a natural thermal bath and spa on the western tip of São Miguel, surrounded by jaw-dropping cliffs. This swimming hole has been used since the 15th century, and a quick dip in the water will let you know why. A small cove creates a natural ocean swimming hole. This isn't just any swimming hole though; it's where the ocean and hot springs collide. Cold and hot water mix as you swim around. At low tide, it can be so warm it's tough to stay in for long. At high tide, when more cool ocean water comes in, the temperature difference can still be felt closer to shore.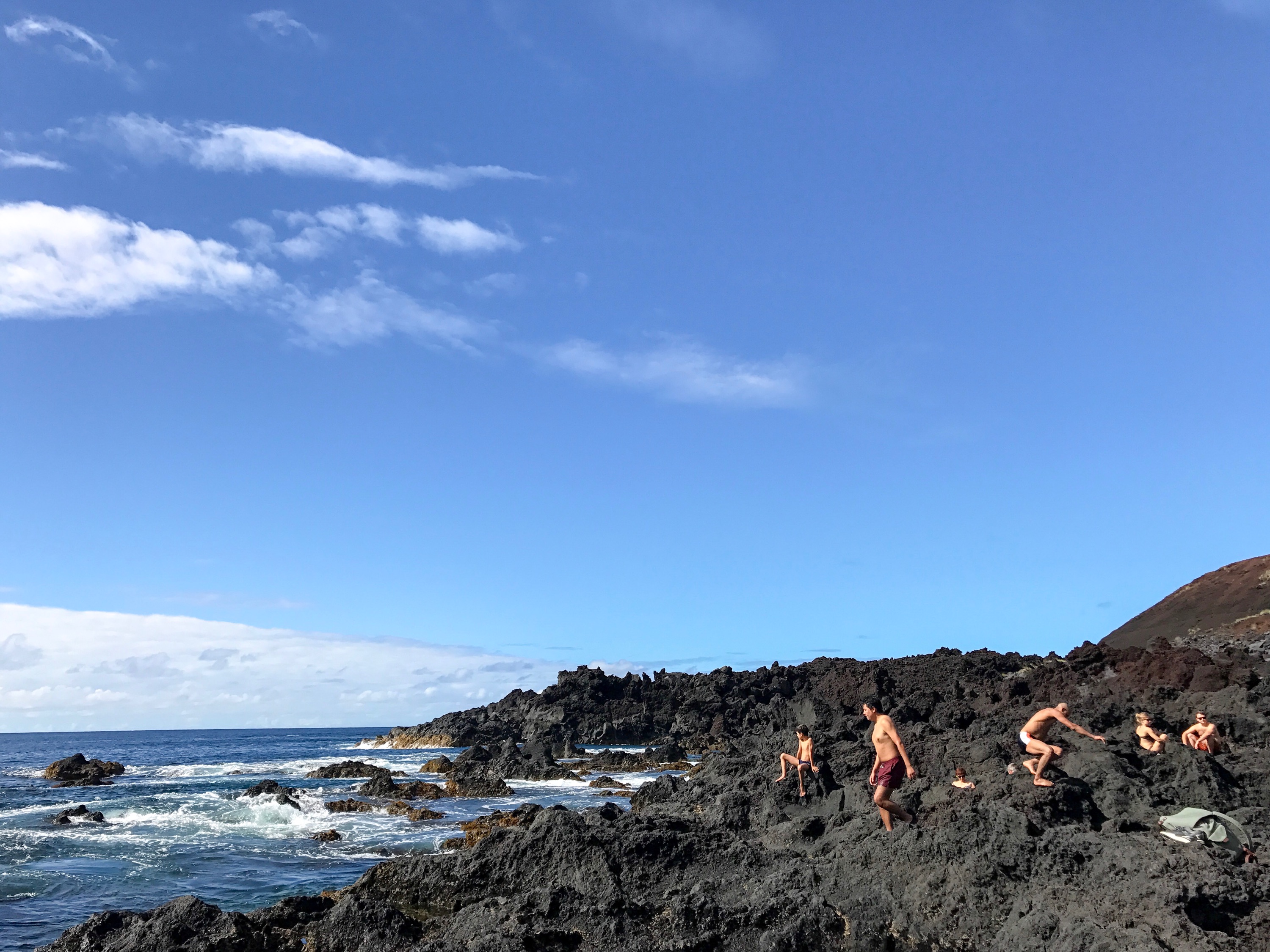 Enjoy a Mountaintop Picnic
As one of the Furnas Lake Villas experiences, owners Manuel and Helena offer a scenic ride around their jaw-dropping 230 acres property, capped off by an amazing picnic atop a mountain. Pile into the back of their old school Land Rover Defender and you'll ride passed rows gorgeous mauve hydrangeas, their organic berry garden, and then up the mountainside. Once a the top, you'll enjoy a beautiful mountain top picnic , surrounded by nature.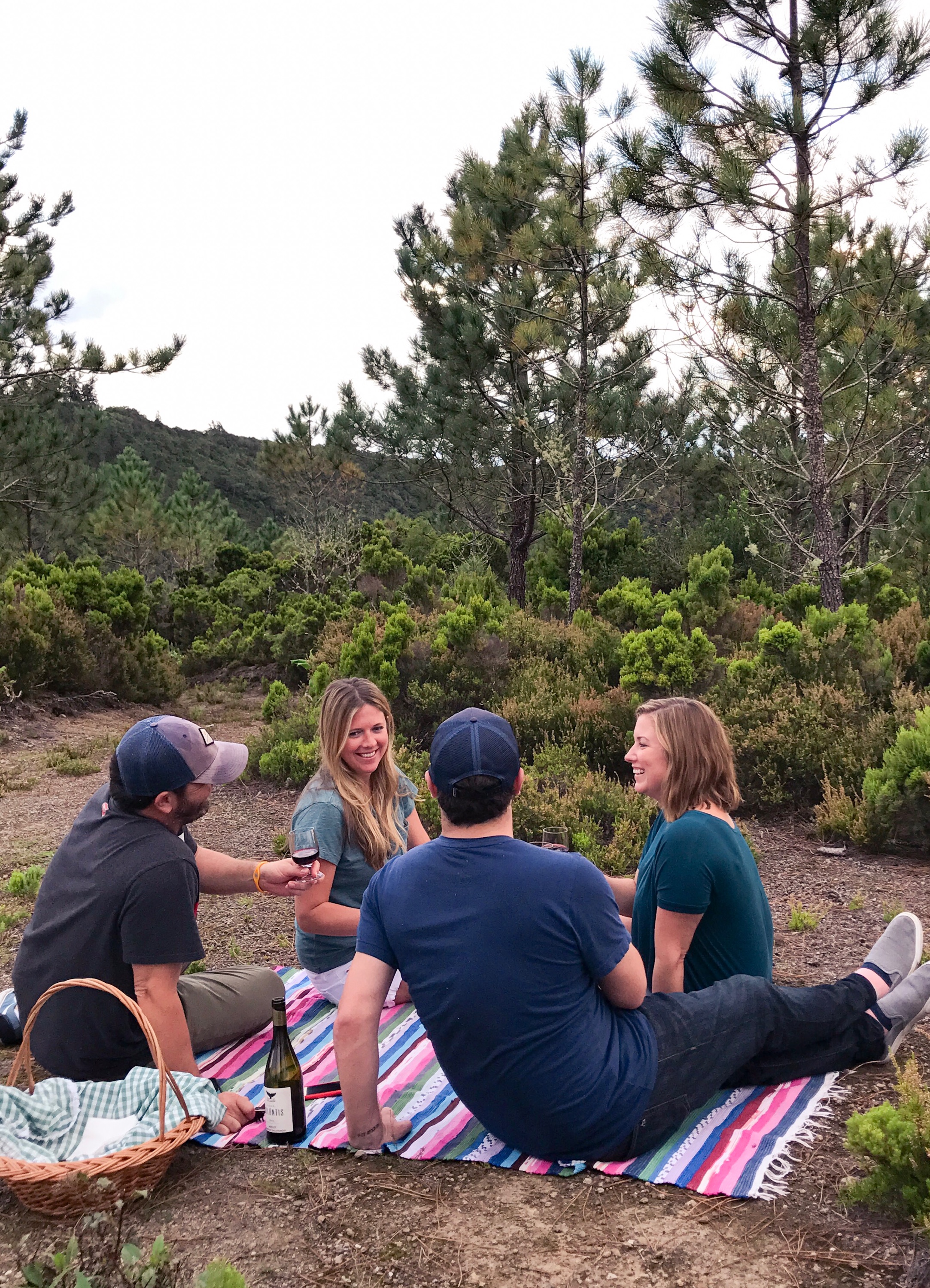 Hike to the Most Postcard-Worth Lookout
The Sete Cidades crater hike, on the island of São Miguel in the Azores, is nothing short of spectacular. Considered one of the 7 Natural Wonders of Portugal, we'd put money your heart skipping a beat when you reach the top. Looking out, you have the most magnificent view of the rugged and lush crater slopes descending sharply down into two lakes in the middle below, one emerald green and the other a pristine blue.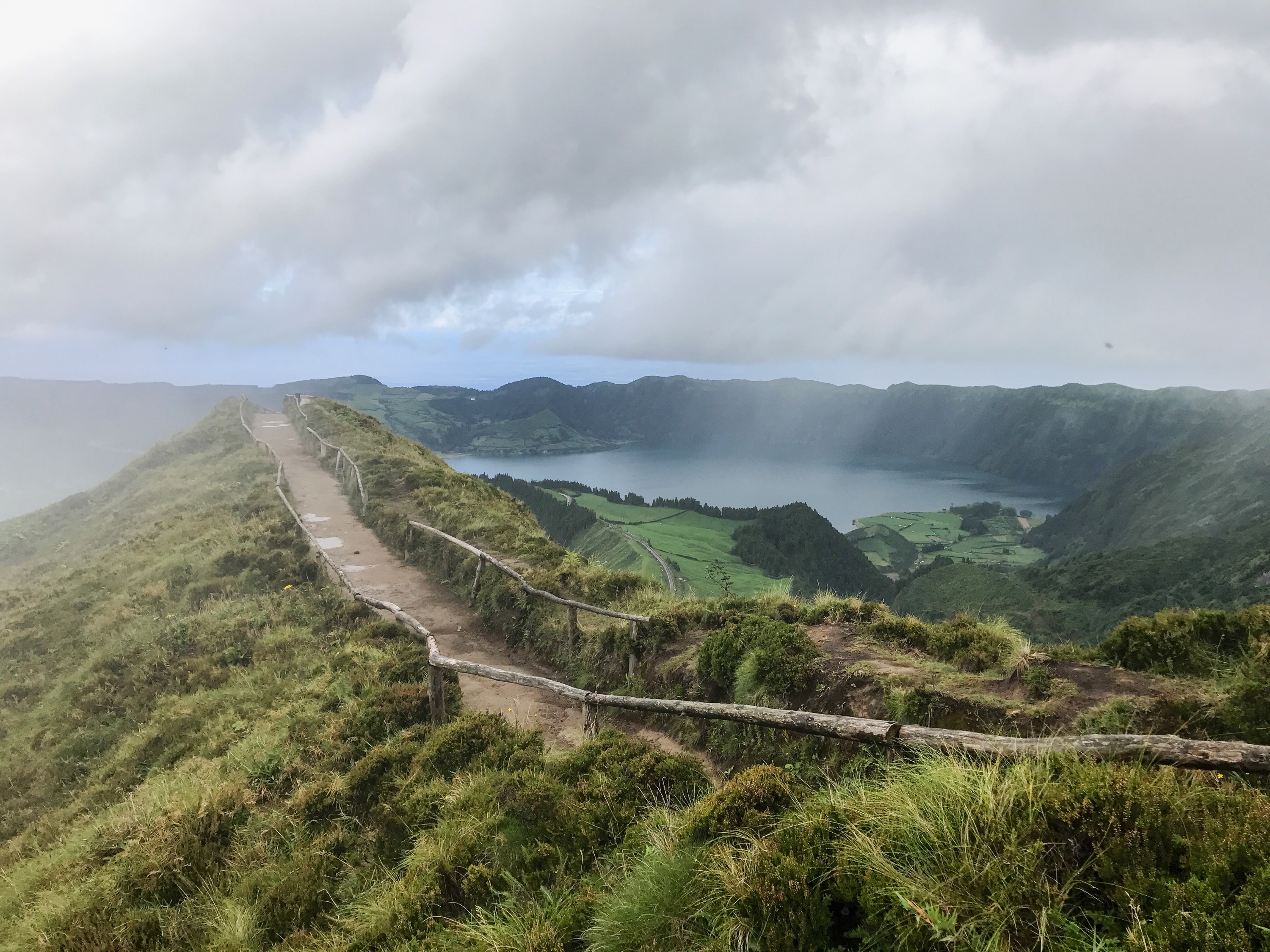 Where to Stay
Furnas Lake Villas
Nine Japanese cedar villas serenely sit on the 230 acres of land that comprise the magical Furnas Lake Villas property. Family owned and operated, the hotel is one of the loveliest, most special places you'll find. Husband and wife owners, Manuel and Helena, started this passion project more over a decade ago, and their daughters, Maria and Mariana, have grown up there surrounded by pure, untouched natural beauty. The goal was to create a beautiful, welcoming place where guests would feel at home – and they certainly succeeded.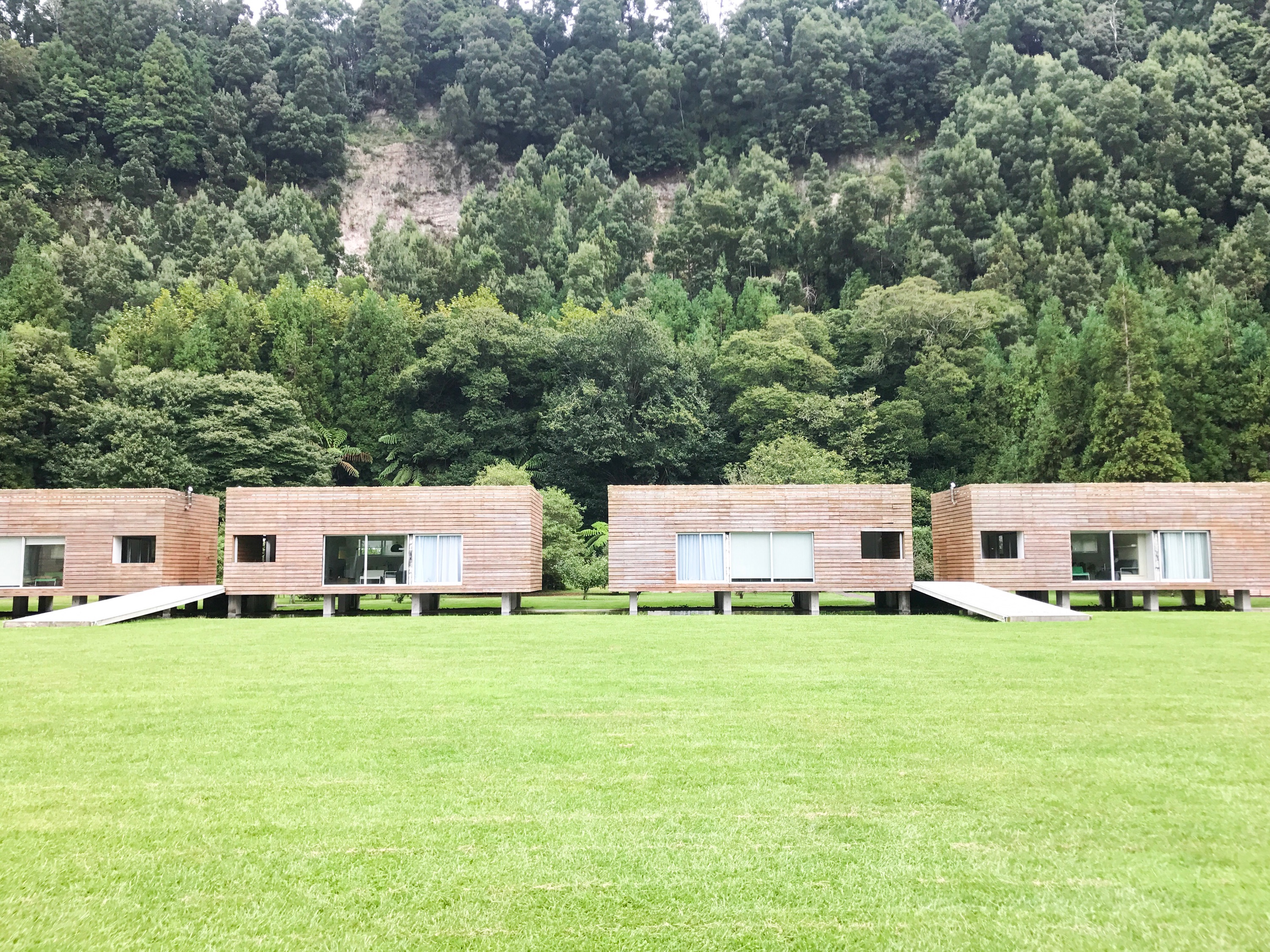 how to get there
Outside of the Azores, the largest population of Azoreans live in and around Boston, Massachusetts. It makes sense then, that the first direct flight to the Portuguese archipelago from the U.S. departs from Boston's Logan International with Azores Airlines. Azores Airlines flies direct from Boston to Ponta Delgada, on the Azorean island of São Miguel, 5 times a week. The nonstop flight leaves late in the evening and takes 4 hours going there and 4.5 hours coming back. For East Coasters, that's faster than going cross-country to California!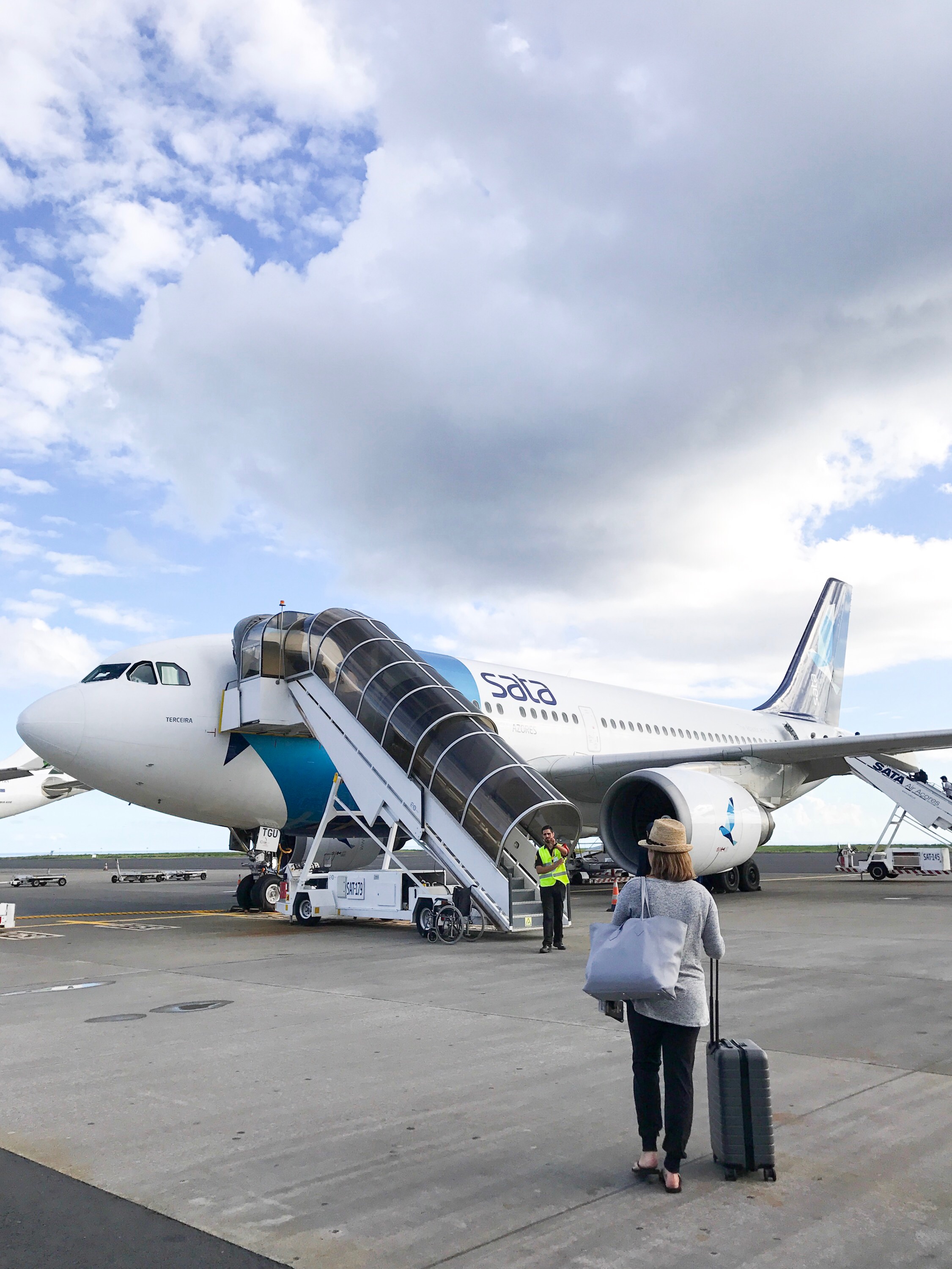 Comments