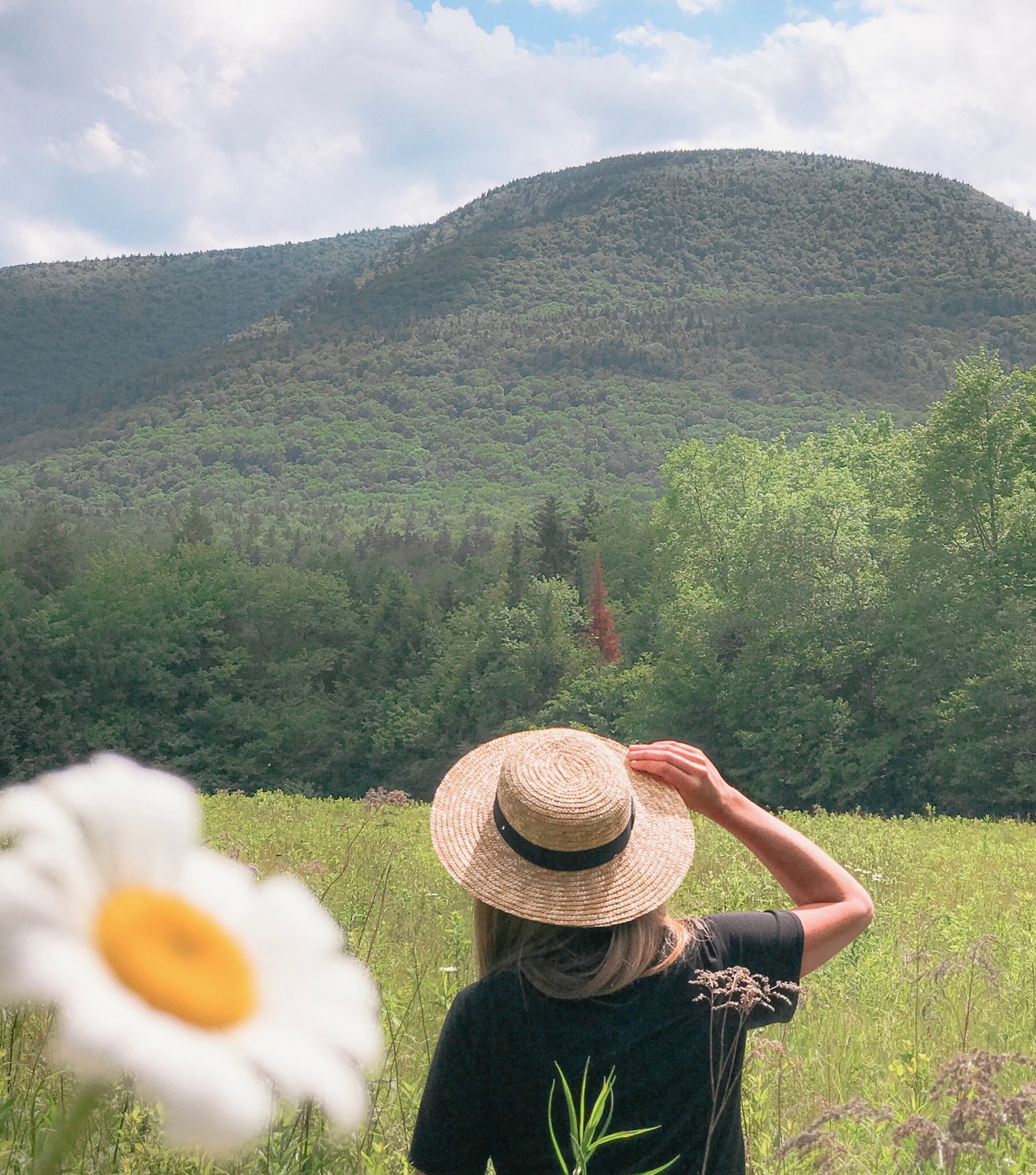 The Catskills Mountains blanket the southeastern part of New York State. In the summer months, shades of green across the bucolic hills and flowers bloom across the fields, making the region one of the loveliest and most relaxing areas to visit. With a wealth of outdoor activities and loads of great farm-to-table restaurants, the Catskills are an ideal summer destination. We've put together our own 'Best Of' list below to help guide your time Upstate.
What To Do
Fly-Fish in Trout Town, USA
There's not better place on the East Coast to fly-fish that Upstate, New York. In fact, the town of Roscoe is known as the birthplace of American fly-fishing, hence the nickname: 'Trout Town, USA'. Give the guys over at  FreeStone Expeditions a call and they'll teach you everything you need to know about the addicting sport, supply you with the proper gear, and take you to the best secret spots on the river to cast away. Another outstanding guide to get out on the river with is Todd at Esopus Creel. Based in Phoenicia, he'll take you out on the Esopus and teach you the in-and-outs fishing with dry flies or nymphs under the surface. We guarantee you'll learn a lot and have a blast in one of the most beautiful corners of the Catskills.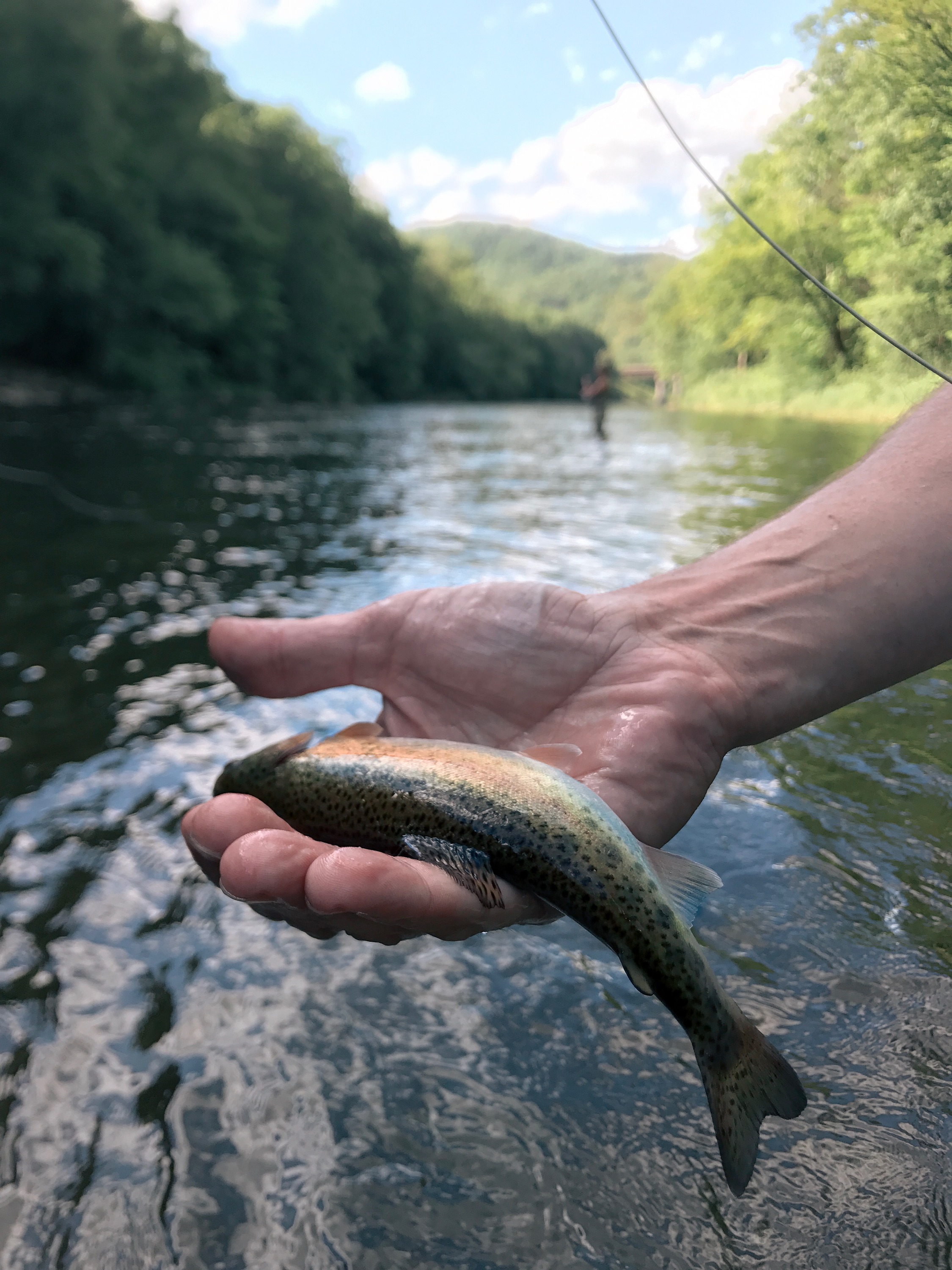 Thomas Cole Site
Spend an afternoon strolling around the grounds at the historic Thomas Cole House. Recognized as the birthplace of American art, it's where landscape painting began and it's truly one of the historical gems of New York.
Get Your Hike On 
There are tons of trailheads scattered around the Catskills, so all you have to do is pick your poison. If you're looking for a short but rewarding hike, check out Kaaterskill Falls. For a longer adventure, choose the Lemon Squeeze trail. The whole hike can take around 4 hours, but there's also a shorter option that's fun and more of a rock scramble.  For beautiful views, head to Sam's Point where you'll also trek through a pygmy pine forest (yep!) and come across the impressive Verkeerder Kill waterfall. Bring a picnic and head out for a killer cardio workout hiking Overlook Mountain and enjoy your lunch with gorgeous views of the Hudson Valley.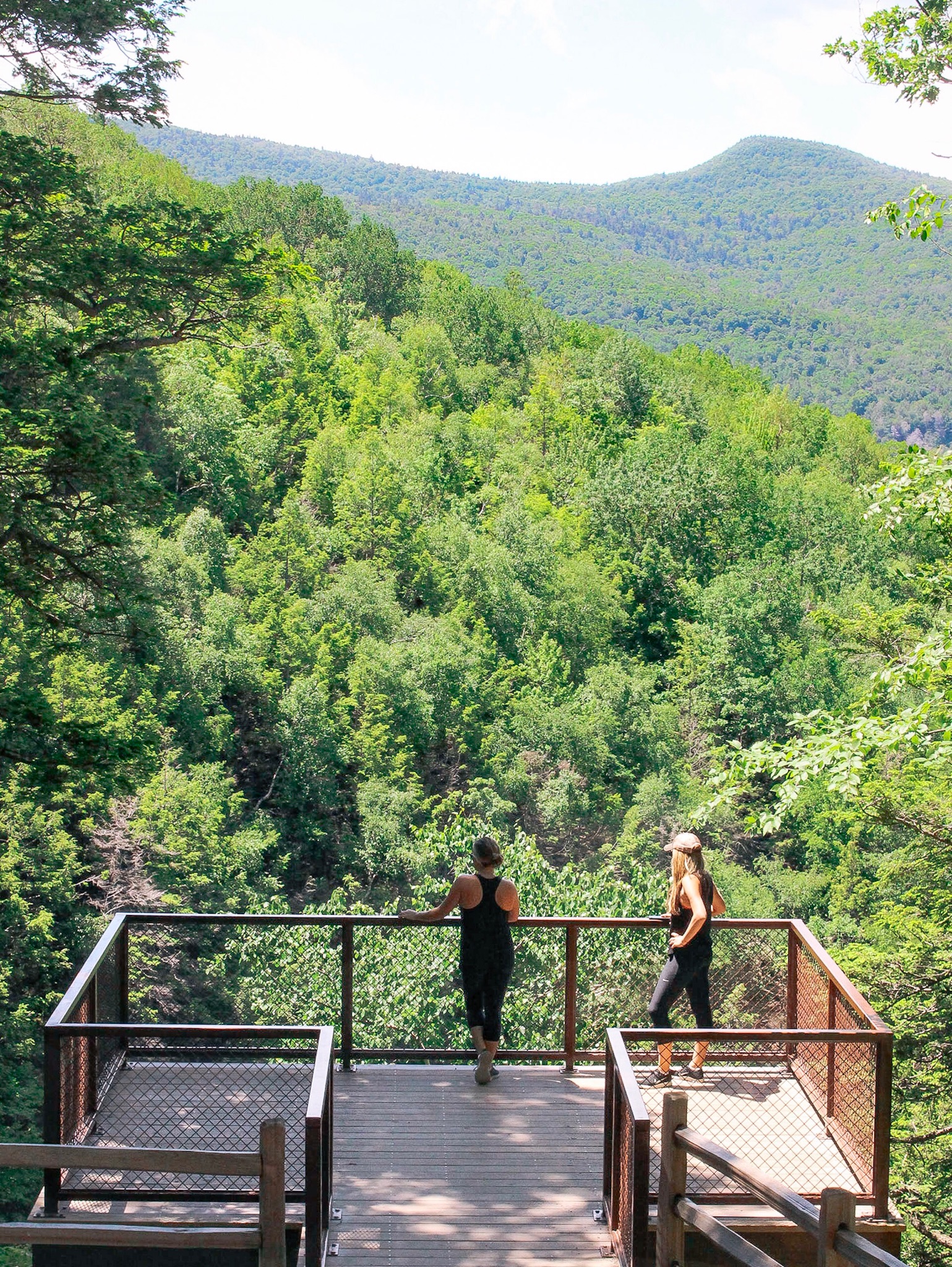 Tinker Tube the Esopus Creek
Spend an afternoon in the town of Phoenicia and cool off with a dip in the river. Tubing down the Esopus Creek is not like floating down a lazy river. It's class II whitewater so prepare yourself for speed and fun rapids, and be ready to navigate some river rocks.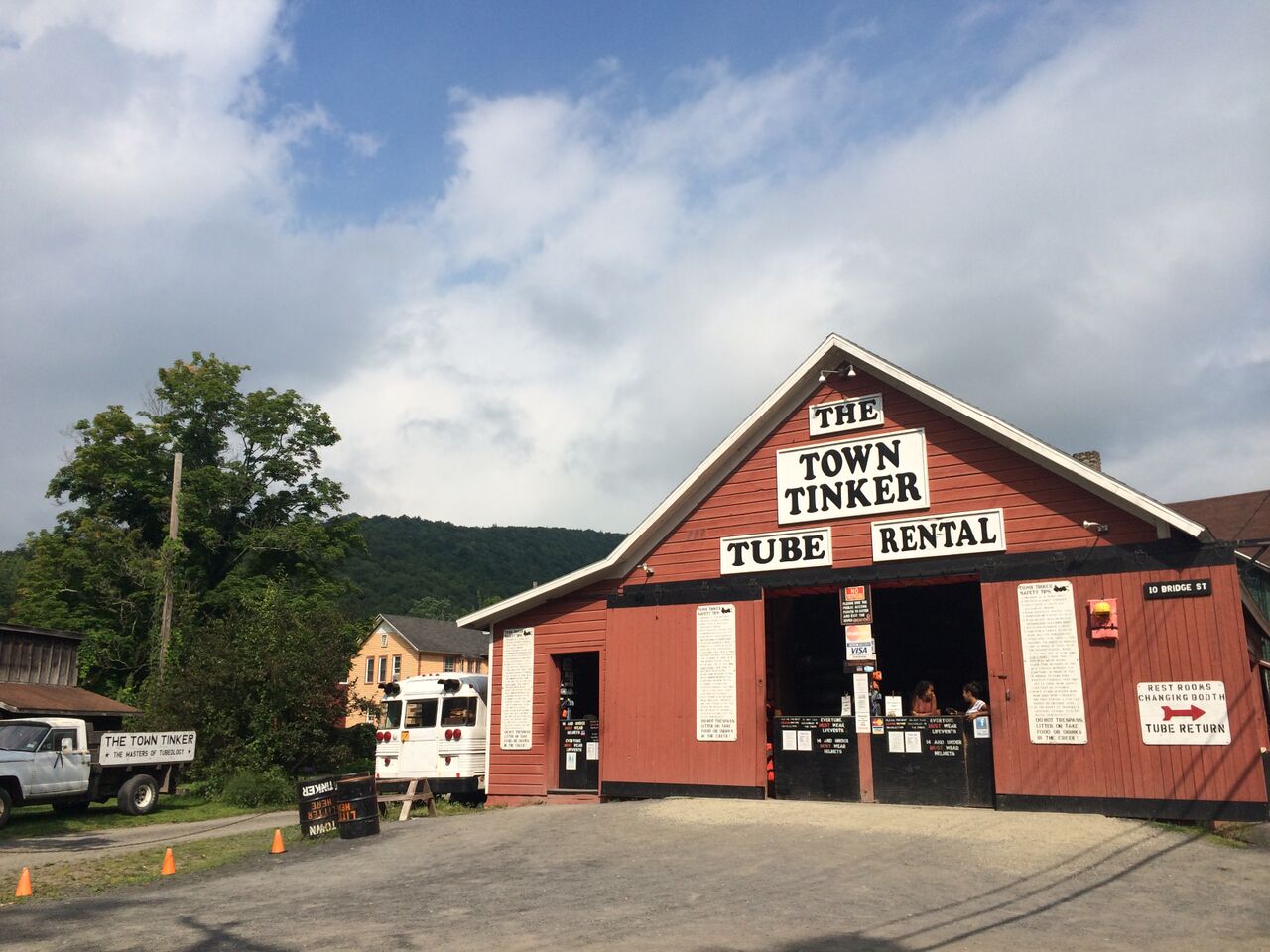 Swim in the Peekamoose Blue Hole
This gem is located within the Sundown Wild Forest, and is just a short walk from the road. It's a favorite spot for swimmers with it's crystal clear water giving off a turquoise hue. The water running through the Peekamoose Blue Hole feeds into the Rondout Reservoir, which is part of the Delaware River System that supplies the NYC with it's water…so no peeing!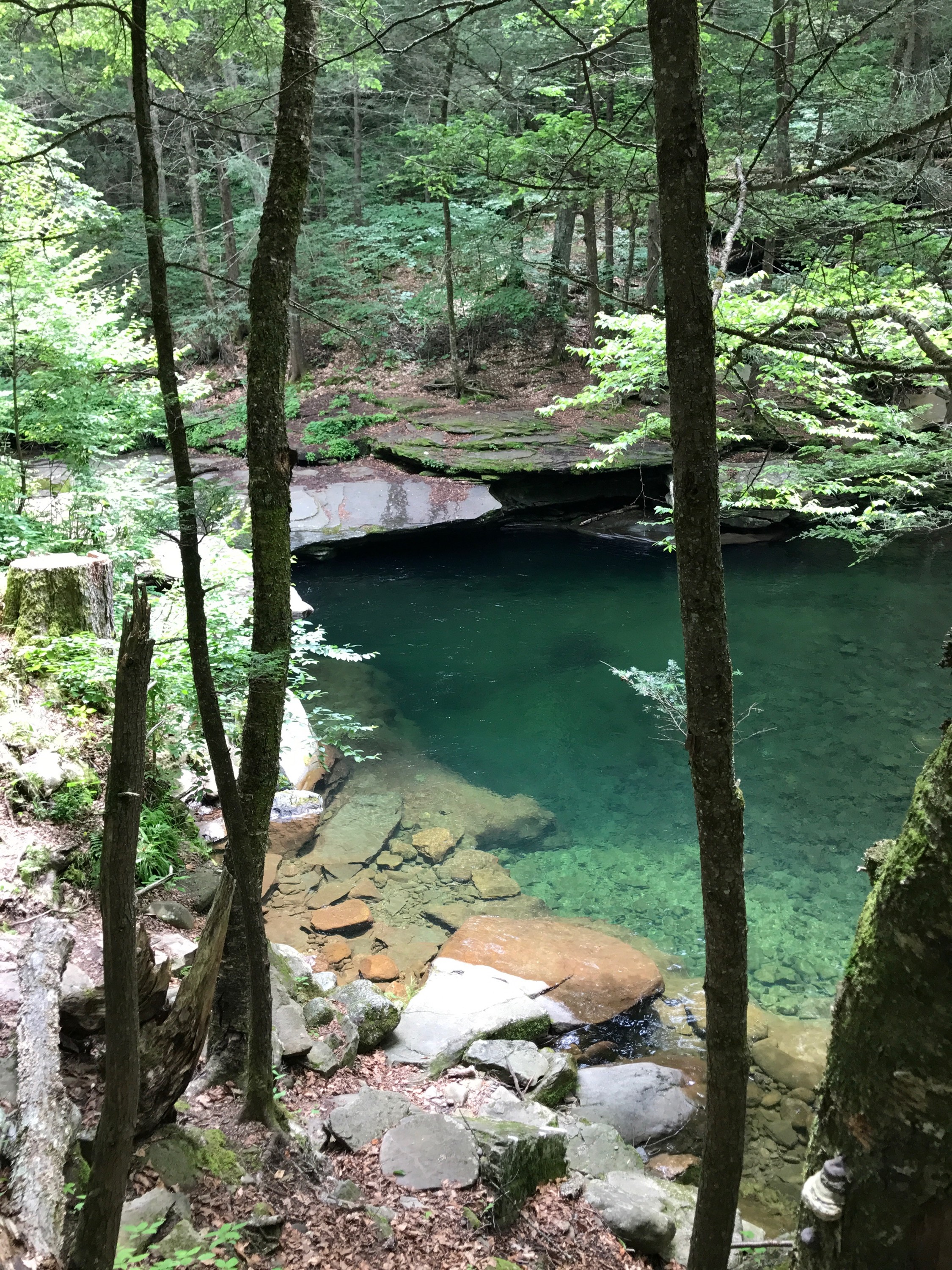 Pick Your Own Berries
Summertime Upstate means the farms are bursting with fruits. Picking your own snacks is alway a treat and there are plenty of great place to do so in the Catskills. The warm, summer months yield nearly every kind of berry you can think of, cherries, apricots, peaches, plums, and more. You just have to know where to go so click here to plan your trip!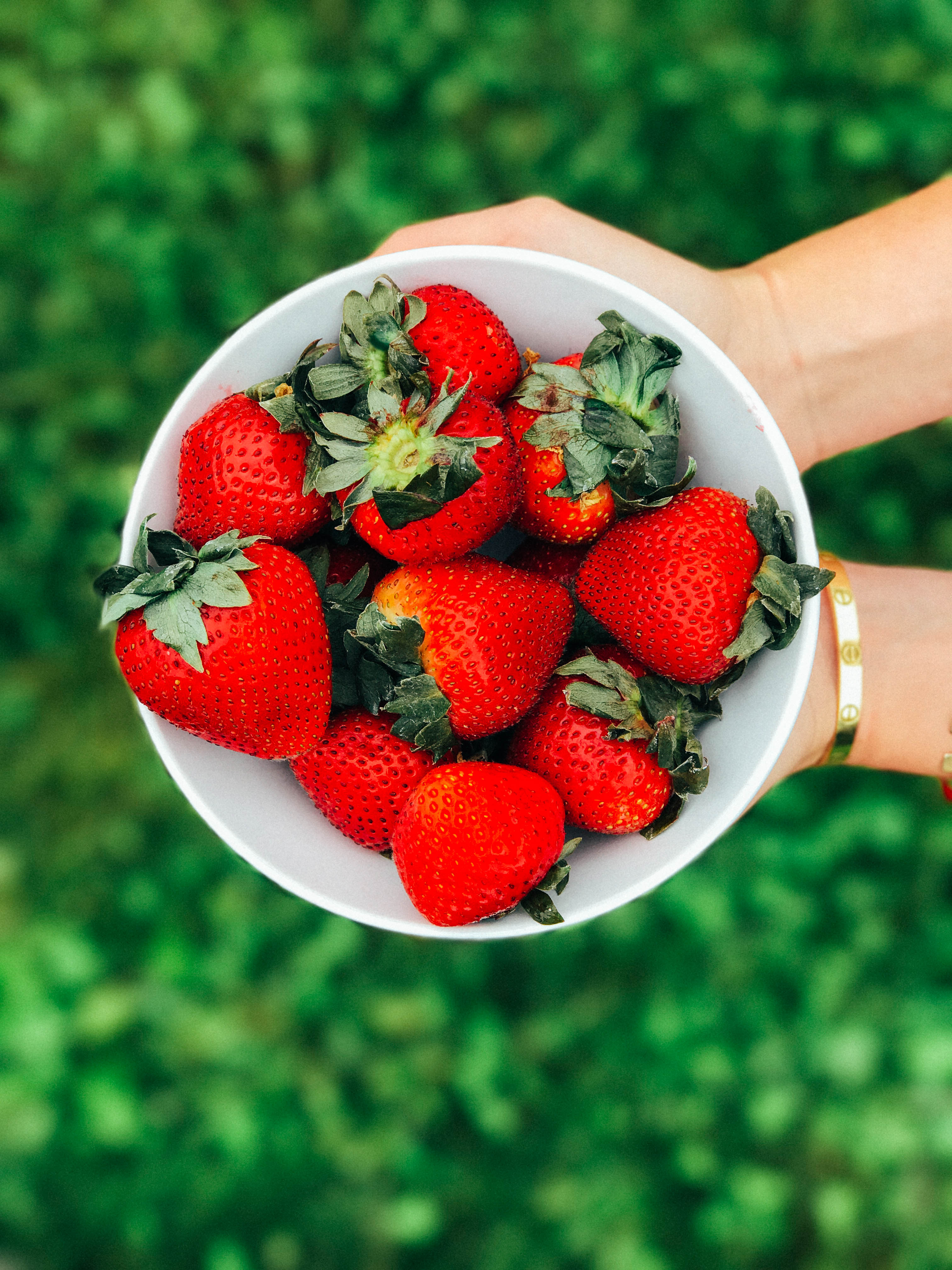 Wine Tasting
Hudson-Chatham winery has two locations – a tasting room in Tannersville and the vineyard in Ghent. You can easily spend an afternoon sipping their locally made vinos and enjoying some cheese and crackers!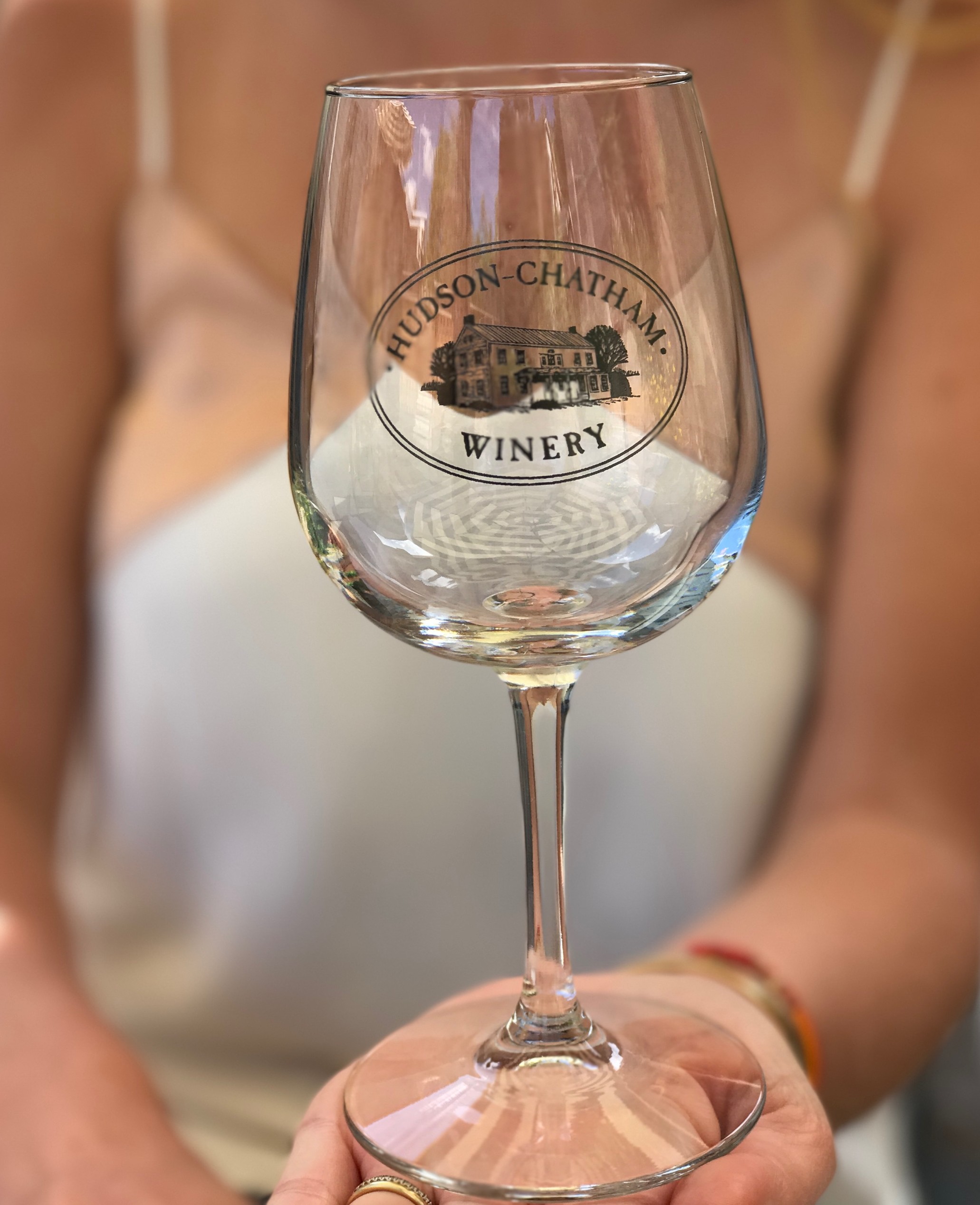 Where To Eat
The Phoenician Steakhouse
If you're in the mood for a proper steakhouse meal Upstate, there's no better option than here . We really enjoyed our steak, short rib ravioli and flatbread meal here, and highly recommend the spot. They do a great job and have some excellent vinos at even more excellent prices. Always a win!
Taco Tuesday at the Deer Mountain Inn
Oddly enough, most places are closed for dinner on Tuesday's Upstate, but never fear! The folks over at the Deer Mountain Inn  put on an awesome, laid-back Taco Tuesday night, which only a select few know about
Prospect 
Locally sourced ingredients and new American cuisine are served at this amazing new restaurant at Scribner's Catskill Lodge. Our fluke crudo appetizer was insanely delicious with its avocado drizzle, and both the bucatini pasta and burger with feta aioli were fantastic summertime entrées. Not only is the food delicious, but the cocktails (get the Fern Gully!) and mountain views are outstanding as well. When you're done, roast some s'mores fireside on the lodge's back deck.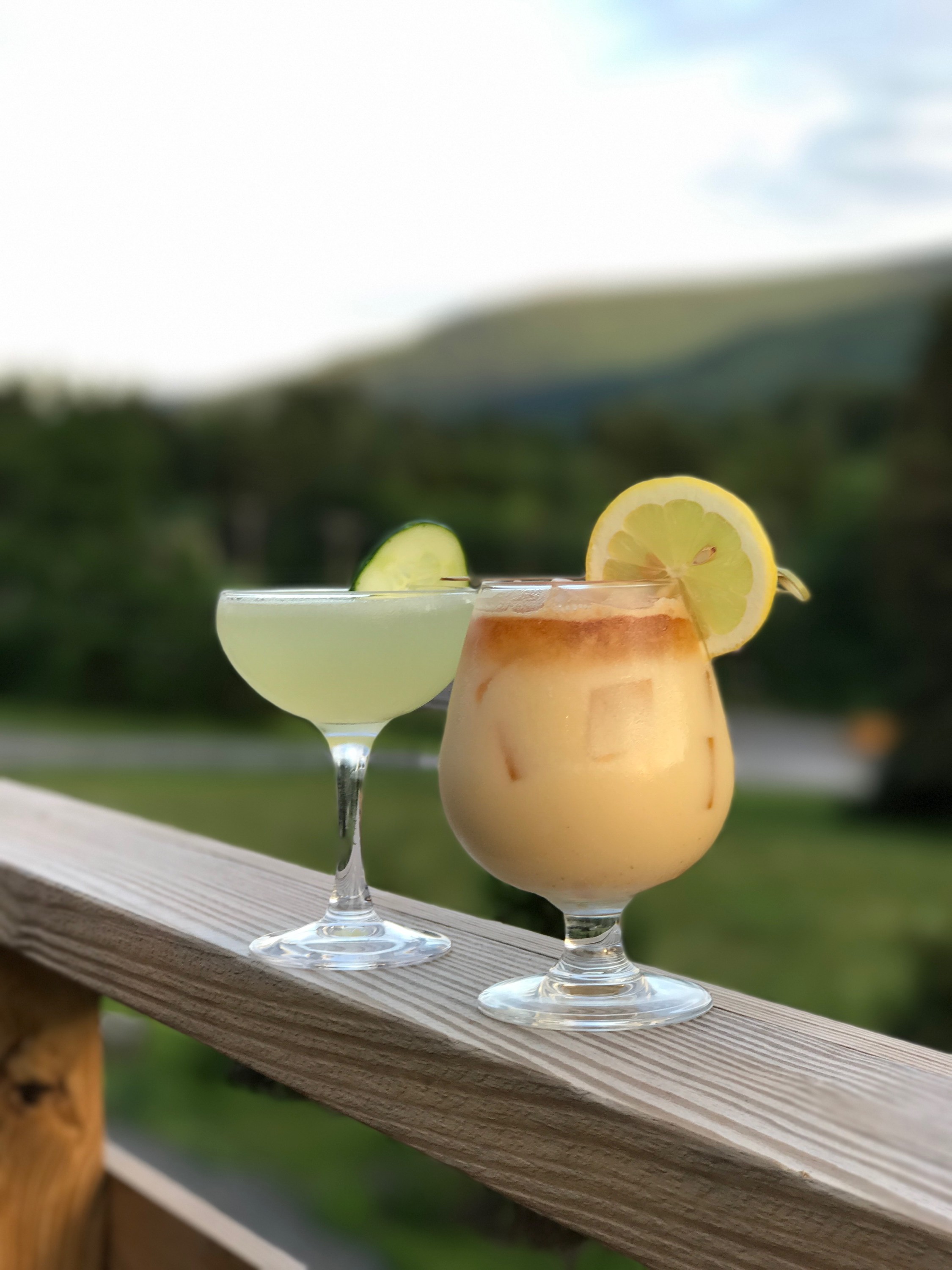 Brio's 
Wood-fired pizza's and a laid back atmosphere, right along the main drag in charming Phoenicia. Simple, casual and reliable spot with nice patio seating.
Last Chance Cafe
Ok, technically this place is called the Last Chance Antiques & Cheese Cafe and we were a little confused at first. A few bites and our brow unfurled – the food is pretty darn delicious! They've got lots of local cheeses on the menu, and you can buy a boatload of old-fashioned candy and antiques inside – of course.
The Heron Restaurant
No matter the season, Heron serves delicious eats that always have us coming back for more. Whether it's homemade soup and chili or perfectly cooked eggs for brunch, you'll find a favorite on the menu here for sure. It's our favorite spot in the cute town of Narrowsburg, so definitely check it out if you're near by.
Catskill Mountain Pizza
Dine in or order out – this pizza place is our favorite Upstate. The pepperoni pie at this Woodstock joint is to die for and rivals anything slice you can get in the city!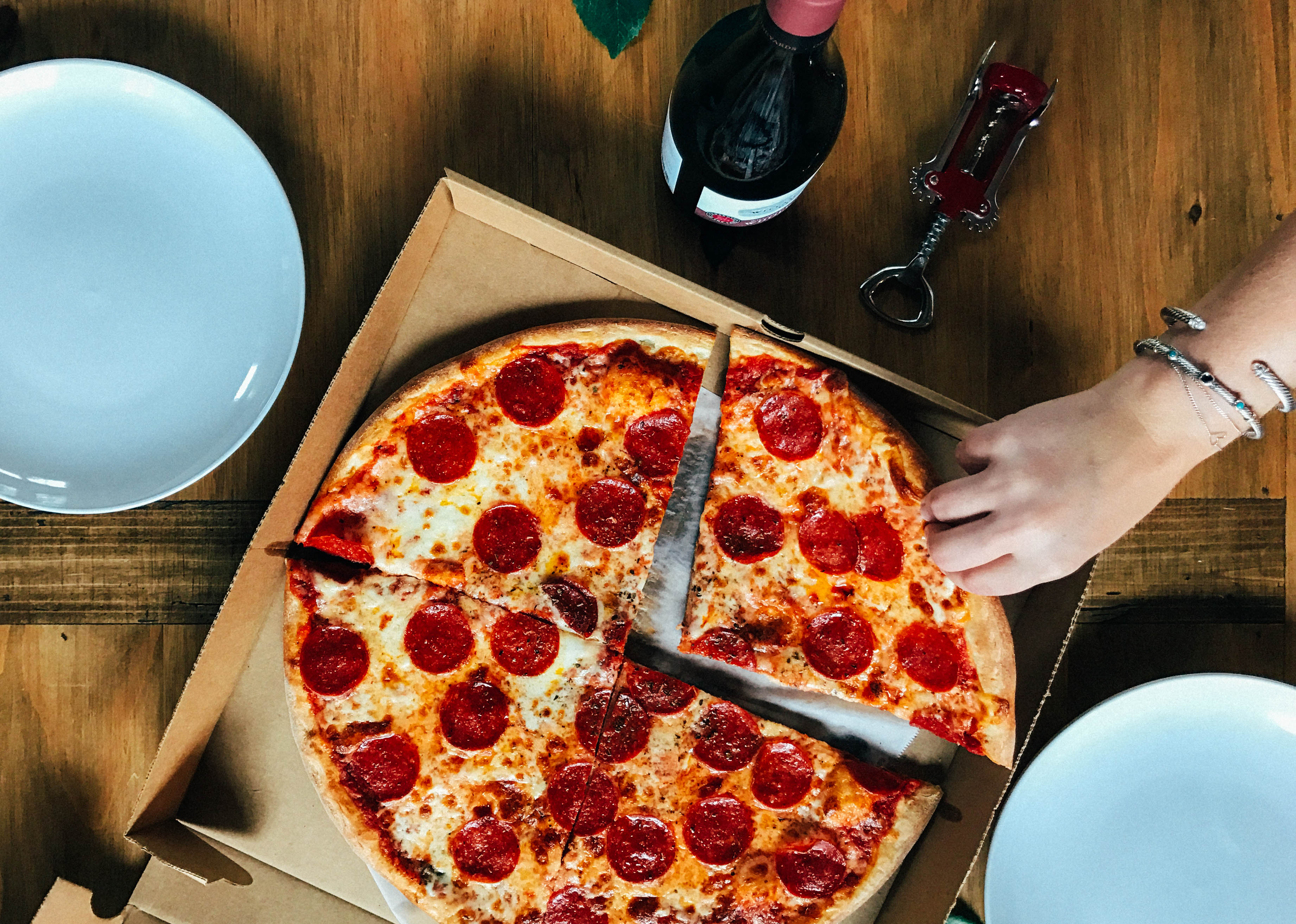 Fish & Game 
One of the first farm-to-table spots in Hudson, the folks at Fish & Game are cracking out some award-winning meals. Considered one of the best restaurants in all of Upstate New York, Fish & Game should go on any foodie's bucket list.
The Phoenicia Diner
What's better then breakfast served all day long? This classical diner and Instagram mecca, serves some excellent fare. It can get crowded on weekends, but in true diner style, the wait goes by quickly.
Table on Ten
Table on Ten in Bloomville is reason enough to drive 3-hours from the city. The Catskills restaurant is serving some of the tastiest eats we've had on our many road trips. Their red-sauce baked eggs were so delicious, we came back two days in a row. And their turmeric tonic is so vivacious and delicious we tried to recreate it at home. Fabulous, casual spot for breakfast or lunch.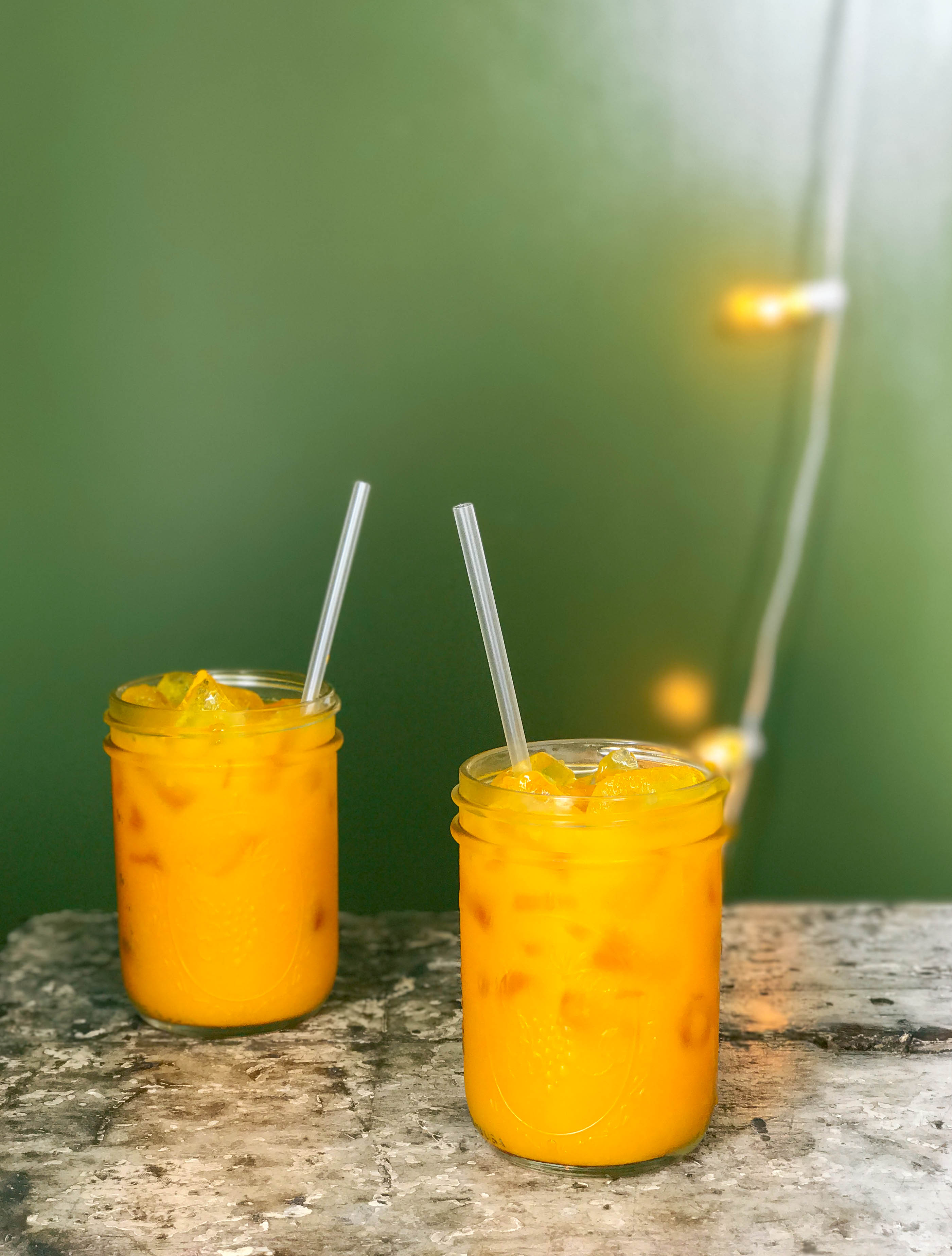 Blue Mountain Bistro To-go
This to-go spot is our favorite go-to for sandwiches, wraps, and salads when we're passing through Kingston. It's a great local joint to swing by for picnic supplies or snacks for a hike!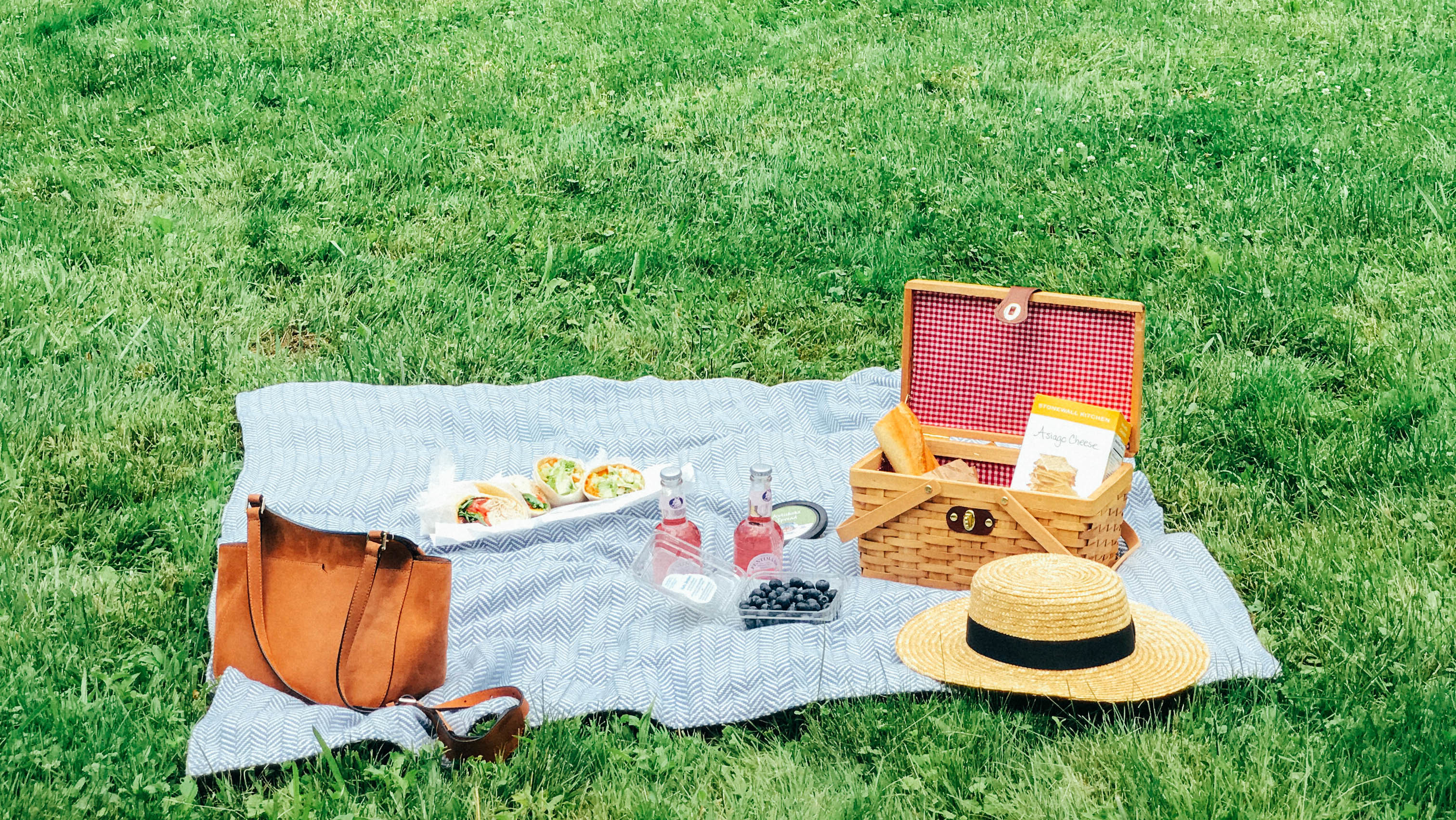 Butterfield
The best place to eat in Stone Ridge, Butterfield is the amazing new restaurant at the Hasbrouck House. The burger is to die for, and they smoke their own meats out back! It's a cool scene with great food, cocktails, and people!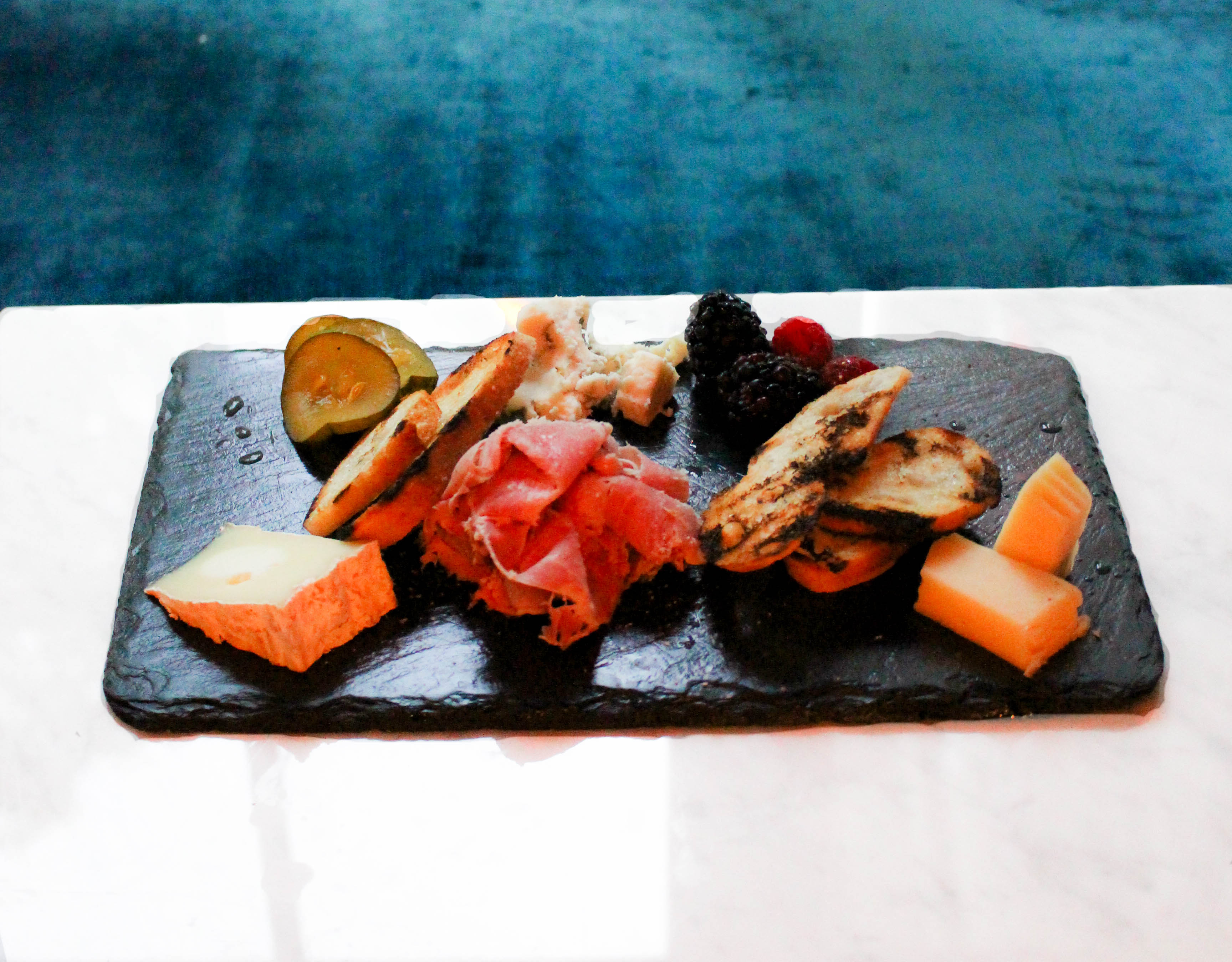 Where To Stay
Scribner's Catskill Lodge
Scribner's Catskill Lodge is a retreat for all seasons and one of the coolest additions to Upstate, NY. Just a mile from Hunter Mountain, the property offers ski bunnies the perfect place to keep cozy during the winter. In the warmer months, the lodge is an ideal place to call home after a day or hiking, swimming, or fly-fishing. It's got a cool vibe, and a great deck to enjoy the mountains all around and roast s'mores in the fire pit. Plus, Chef Joseph Buenconsejo is whipping up some insanely delicious meals at their hotspot restaurant, Prospect.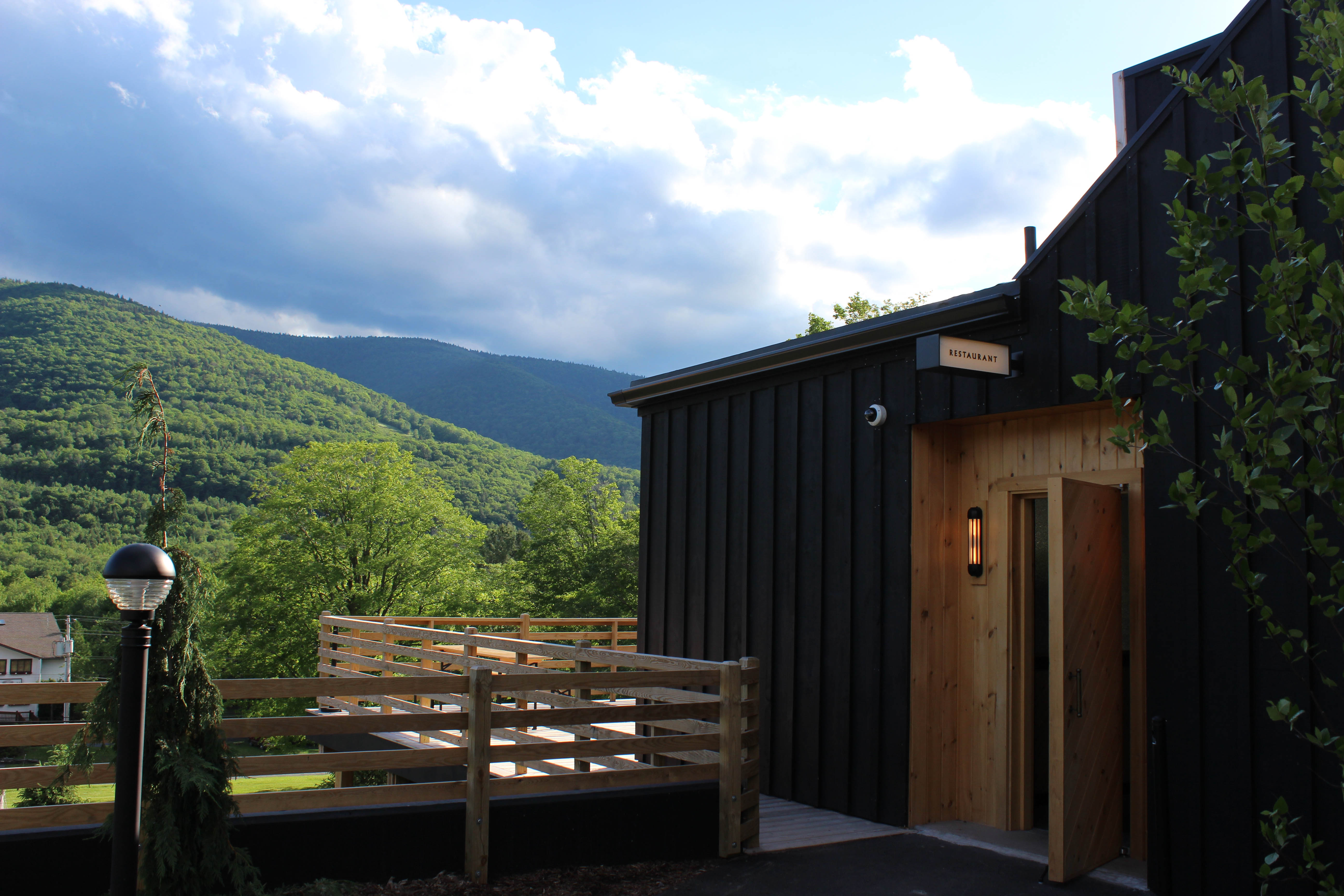 Barn On The Pond
Set on 4 grassy acres in the shadows of the Catskill Mountains, Barn on the Pond sleeps 14 and has all the amenities (and then some) needed for a relaxing weekend away. It's one of our favorite spots for a group getaway, and the killer kitchen makes for a great place to have a party and cook a fantastic meal!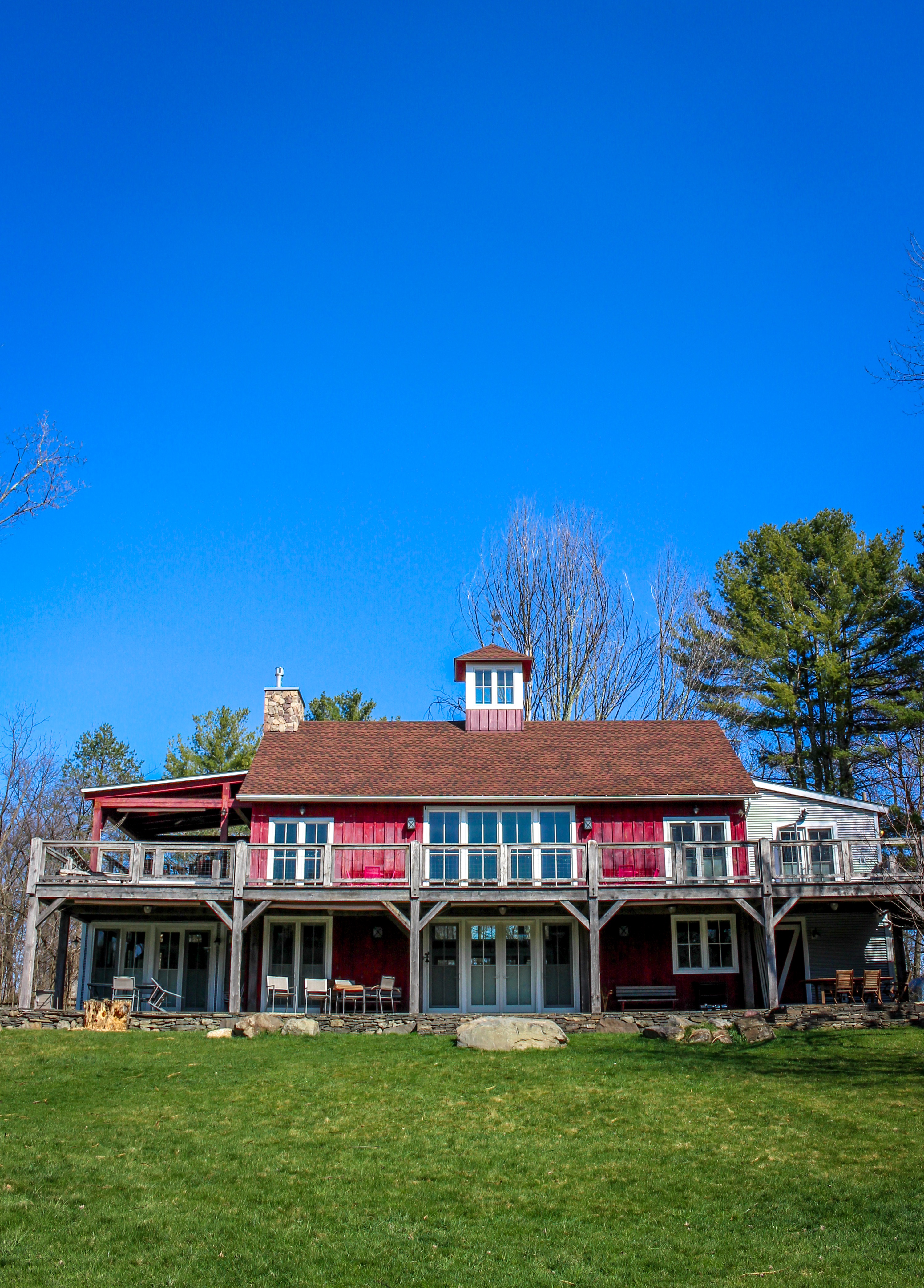 Hasbrouck House
Hasbrouck House has been completely redone, all the way down to the new plumbing and electric. For the last year, the team has worked tirelessly to turn what was formerly the Inn at Stone Ridge, into a destination in and of itself. The chic, well-designed retreat offers an amazing weekend getaway experience – one of our favorites in all of Upstate.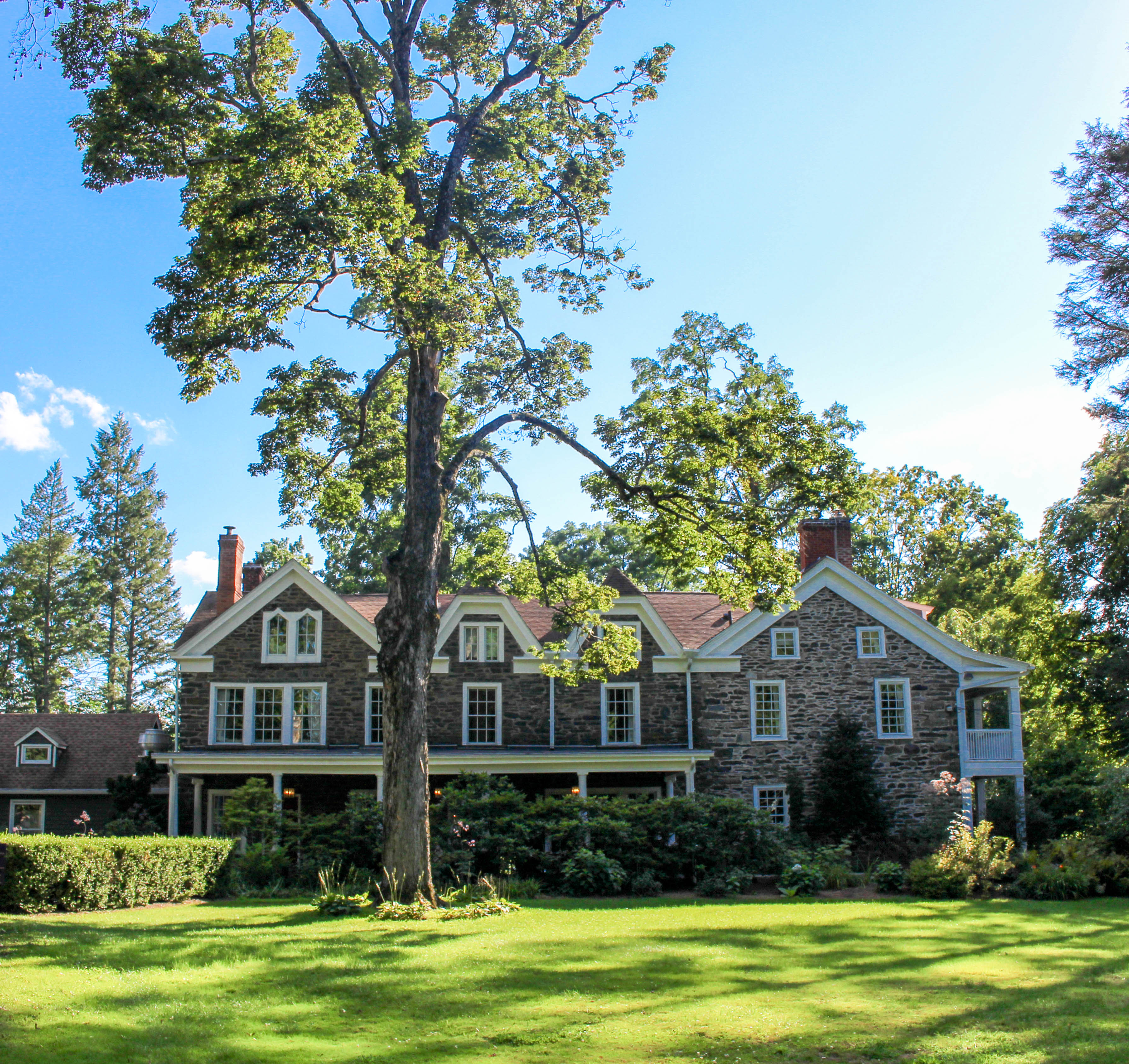 The Graham & Co
Smack in the middle of the Catskills, in the town of Phoenicia, lies the perfect Hudson Valley escape – The Graham & Co. With a great location and fun pool scene, the boutique hotel exudes a laid-back – almost hipster – vibe.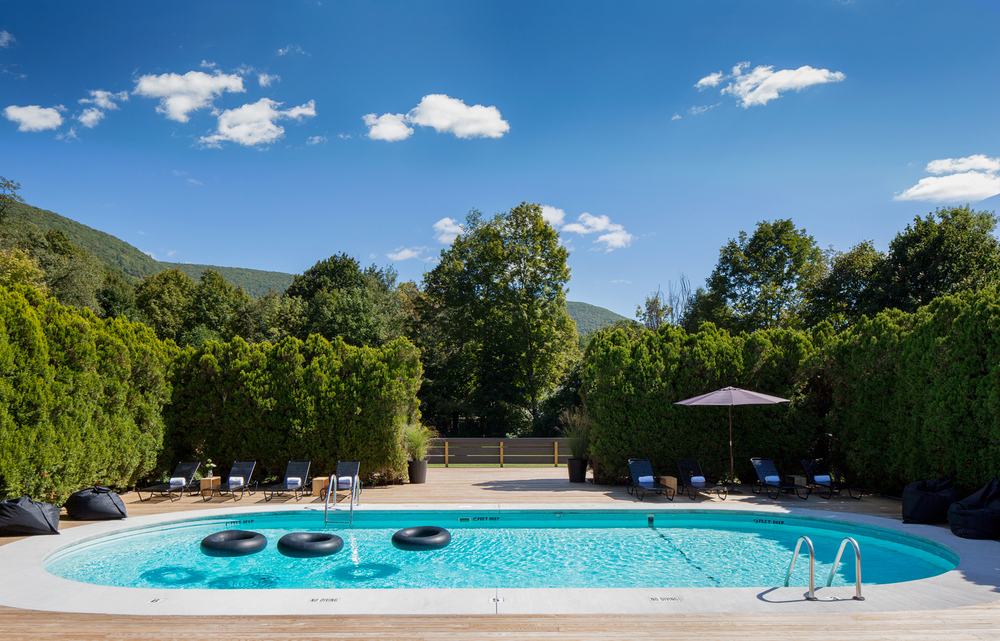 The DeWitt Oak Hill
Visiting the DeWitt Oak Hill is like visiting old friends. The bright red door beams brightly from the Upstate roadside, beckoning you in. Upon entry, you'll immediately be greeted with warm, friendly smiles from the proprietors, Diane and Dorothée. If you're lucky a handful of pups will smother you in smooches while the ladies fetch you freshly baked scones and present you with the most proper cocktail you've ever come across.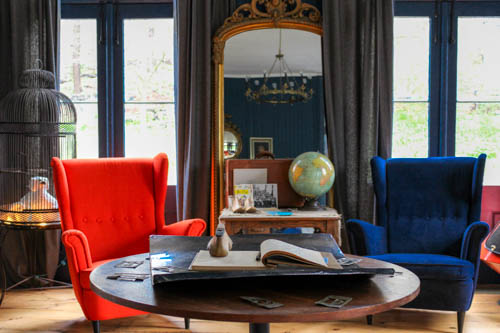 North Branch Inn
A blowing alley inside an Inn? Yep, North Branch Inn has it all! The 5 bedroom Main Inn House maintains its historical charm while still offering the updated amenities you crave. A delicious restaurant, a buzzing bar, and bowling for dessert!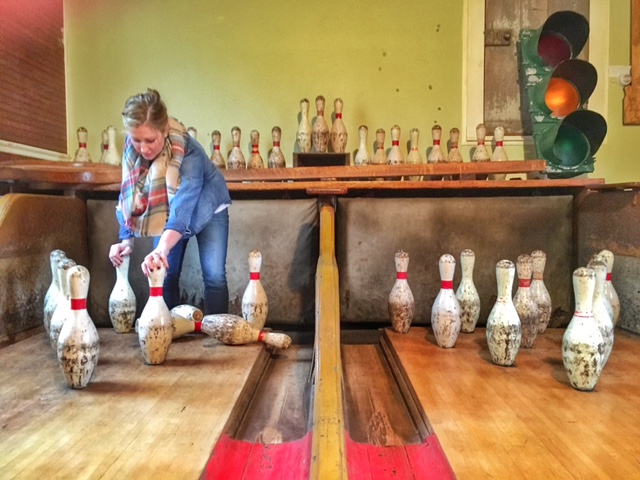 The Spruceton Inn
The Spruceton Inn is among the most serene and refreshingly country of all the places to stay Upstate. Situated in the heart of the Catskills, the 9 room motel-style Inn is a two and a half hour drive from New York City, even though it feels worlds away. Keep it simple and enjoy the outdoors!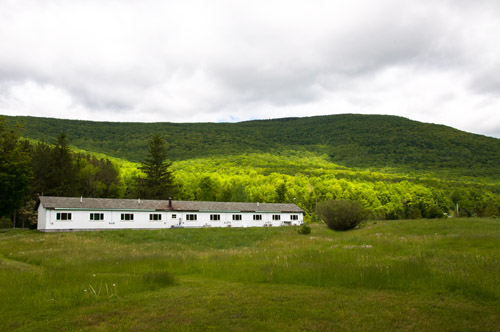 Bull & Garland 
Housed in a historic 1830's inn and owned by a great husband and wife team, the property includes three guest rooms on the second floor and a British style pub downstairs. It's full of character and one of the most charming accommodations in the Catskills.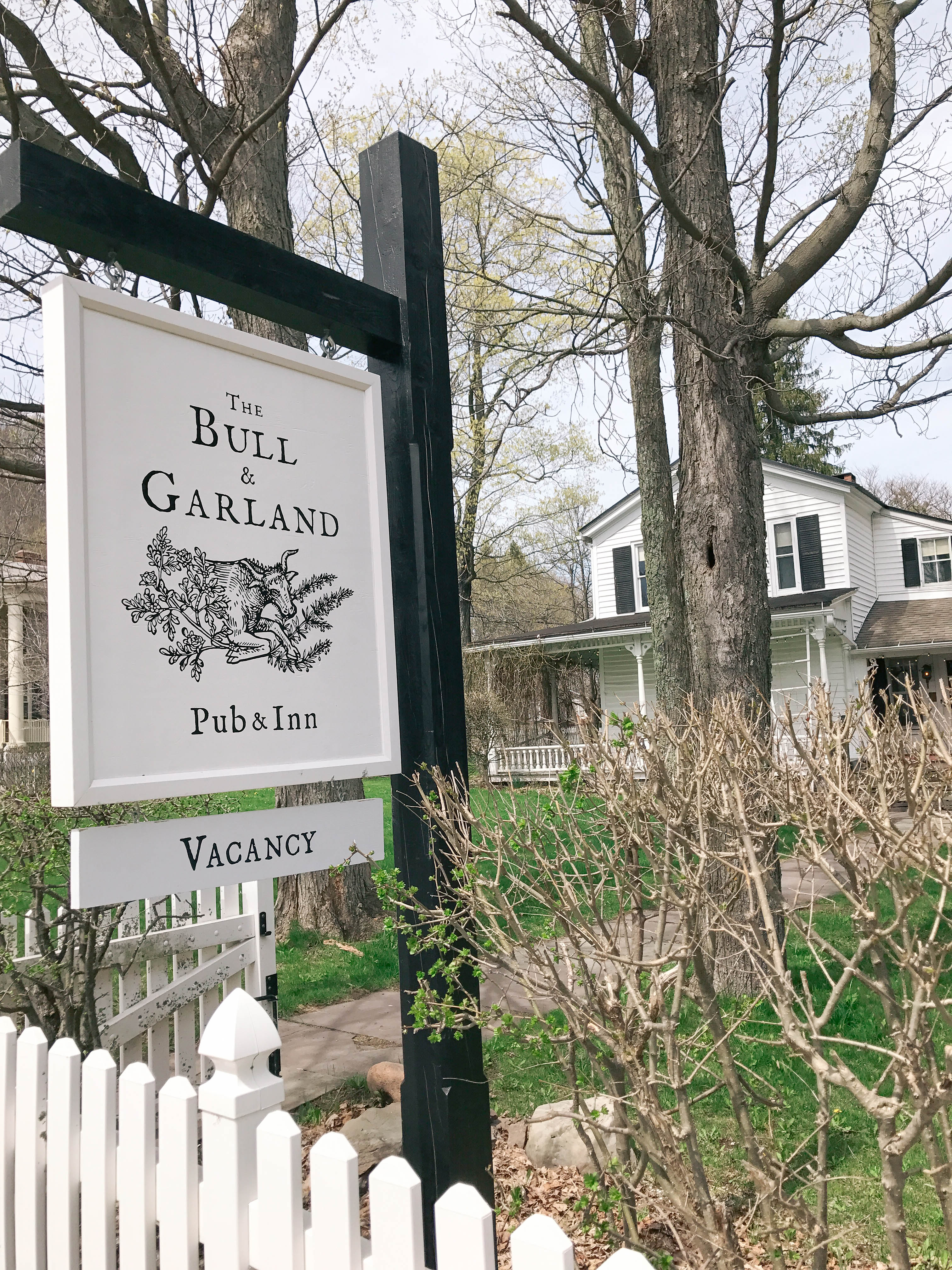 Comments