Not often do you find two cities in such close proximity, yet each with such loyal residents and unique personalities. Set along the Mississippi River, the metropolitan cities of Minneapolis and St. Paul are home to dozens of huge companies with universal reach like Target, 3M, and Best Buy. But those names aren't what make the Twin Cities great. The people, the weather (yes it's freezing in the winter but the snow is beautiful and the summers are near perfecton) and the killer food scene make the Twin Cities one of the hottest places in the US right now. Below: what to do, where to eat, and where you should stay during your next trip to the Land of 10,000 Lakes.
Eat|Eat|Eat|Eat|Eat|Eat
Cafe Lurcat
A walk through Loring Park will whet your appetite for a wonderful meal at Cafe Lurcat. If you can, snag a seat in the bar. If you can't, the dining room is just as pleasant. On Sundays they offer a date night menu: $50 per couple for a 3-course meal and 1/2 off any bottle of wine under $100. Get the burrata and whatever your server's favorite entree is- it's the only way you'll be able to make a decision because everything on the menu is delicious.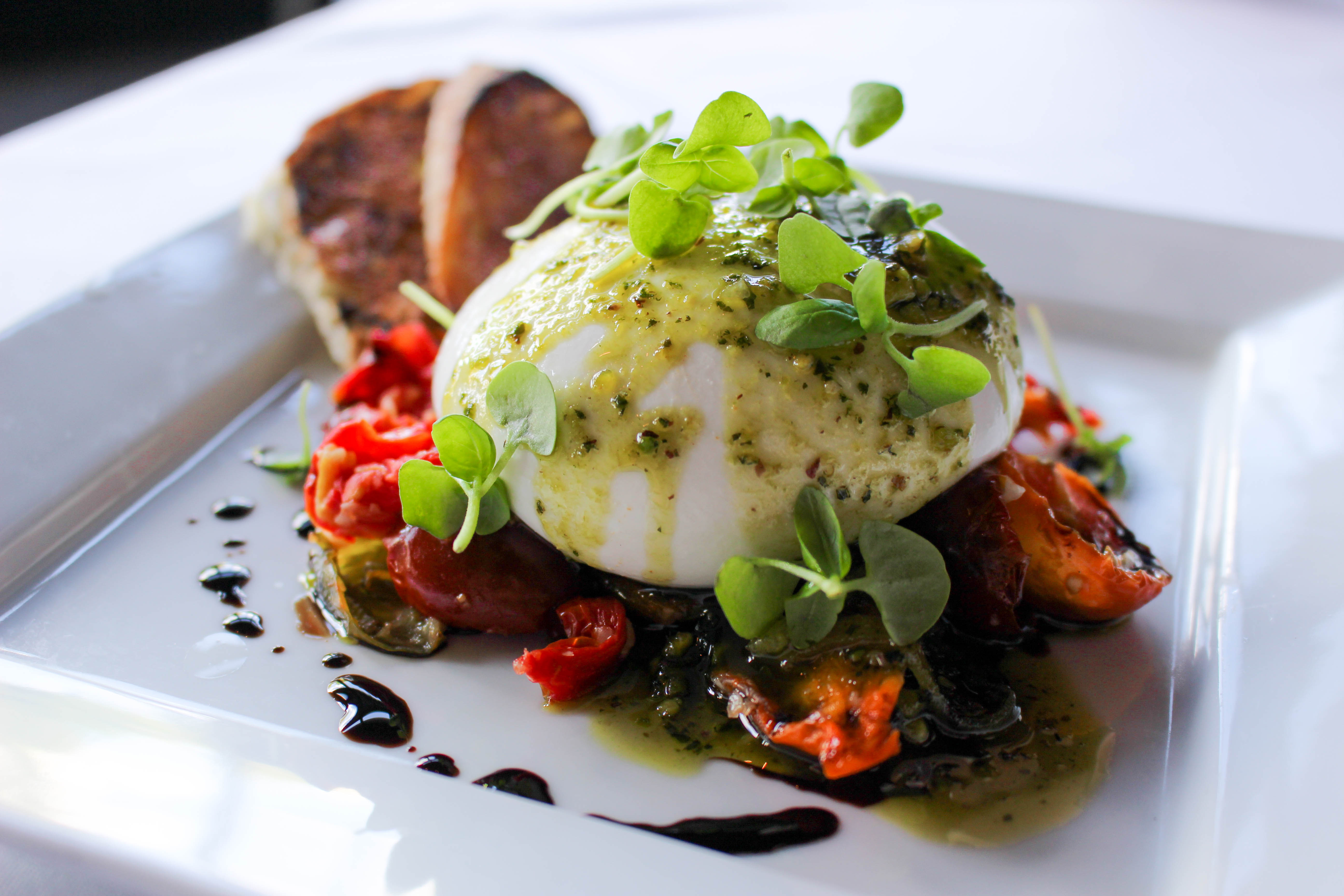 Butcher and the Boar
The chef of this meat-forward restaurant was a James Beard Award finalist in 2013, so the place is popular and usually packed. While meat is the shining star – we love the sausages and the ribeye – our favorite thing on the menu is the brussels sprouts, tossed in lots of butter and hot sauce.
112 Eatery
Five words: tagliatelle with foie gras meatballs. HOLY COW. That dish is one of the best things we've ever eaten. The menu makes our eyes go crossed and when we leave, we're so stuffed we have to waddle home. This Minneapolis staple is where the chefs eat, and head chef Isaac Becker is likely the most well-known in Minnesota.
Punch Pizza
Noted foodie and Minnesota transplant Andrew Zimmern called the pizza here one of his favorites. While he's known to eat weird stuff like fried brains and bugs, we promise there are only delicious pies at Punch, which has multiple locations around the Twin Cities.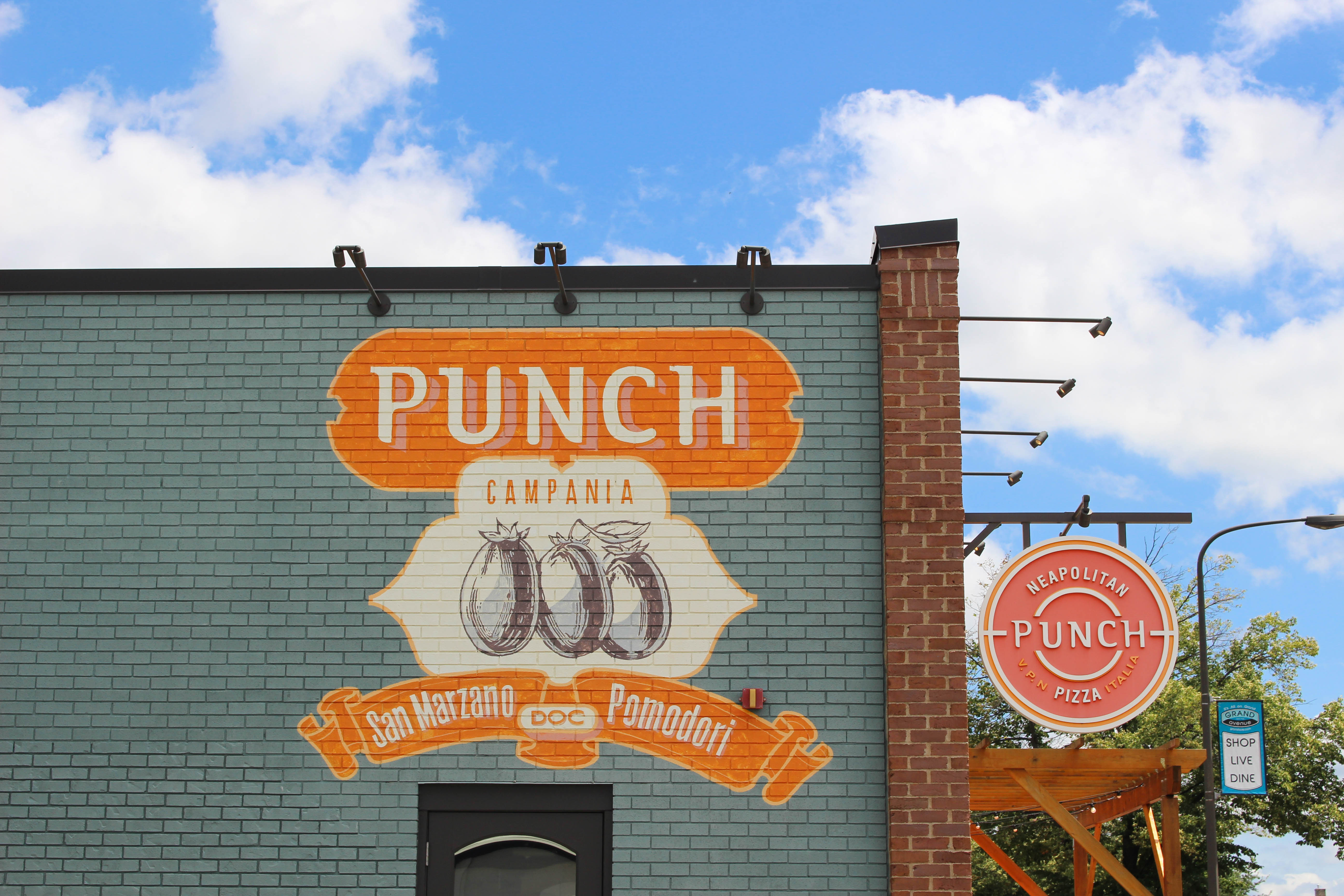 The Bachelor Farmer
One of our favorite restaurants in Minneapolis, The Bachelor Farmer is serving food that honors Minnesota's heritage. Fresh, cozy options like Fried Pork Cutlets and Sockeye Salmon feel like home cooking and the atmosphere almost convinces you that you're at a friend's house (probably listening to Garrison Keillor while you eat).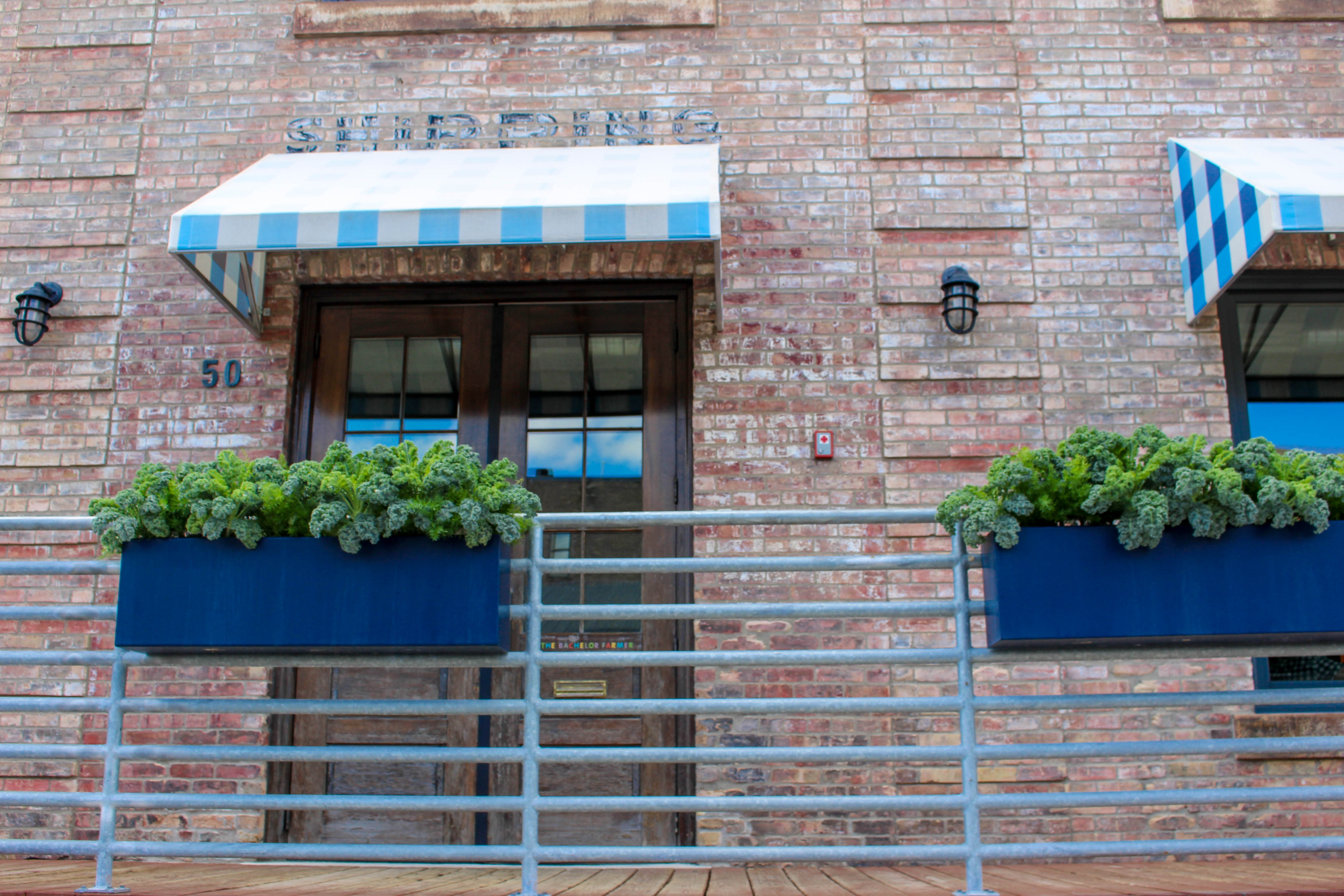 Spoon and Stable
It's hard to get a table at this hotspot – and for good reason. Our meal at Spoon & Stable was outstanding. Set in an trendy, industrial-style space, acclaimed Chef Gavin Kaysen serves delicious and innovative dishes like Bison Tartare, a Chilled Fois Gras Tart, and Tamarind Galzed Pork Chops. You don't always have to struggle to score a table ahead of time though, slip into their bar area at an early hour and enjoy the full menu and great cocktails from there.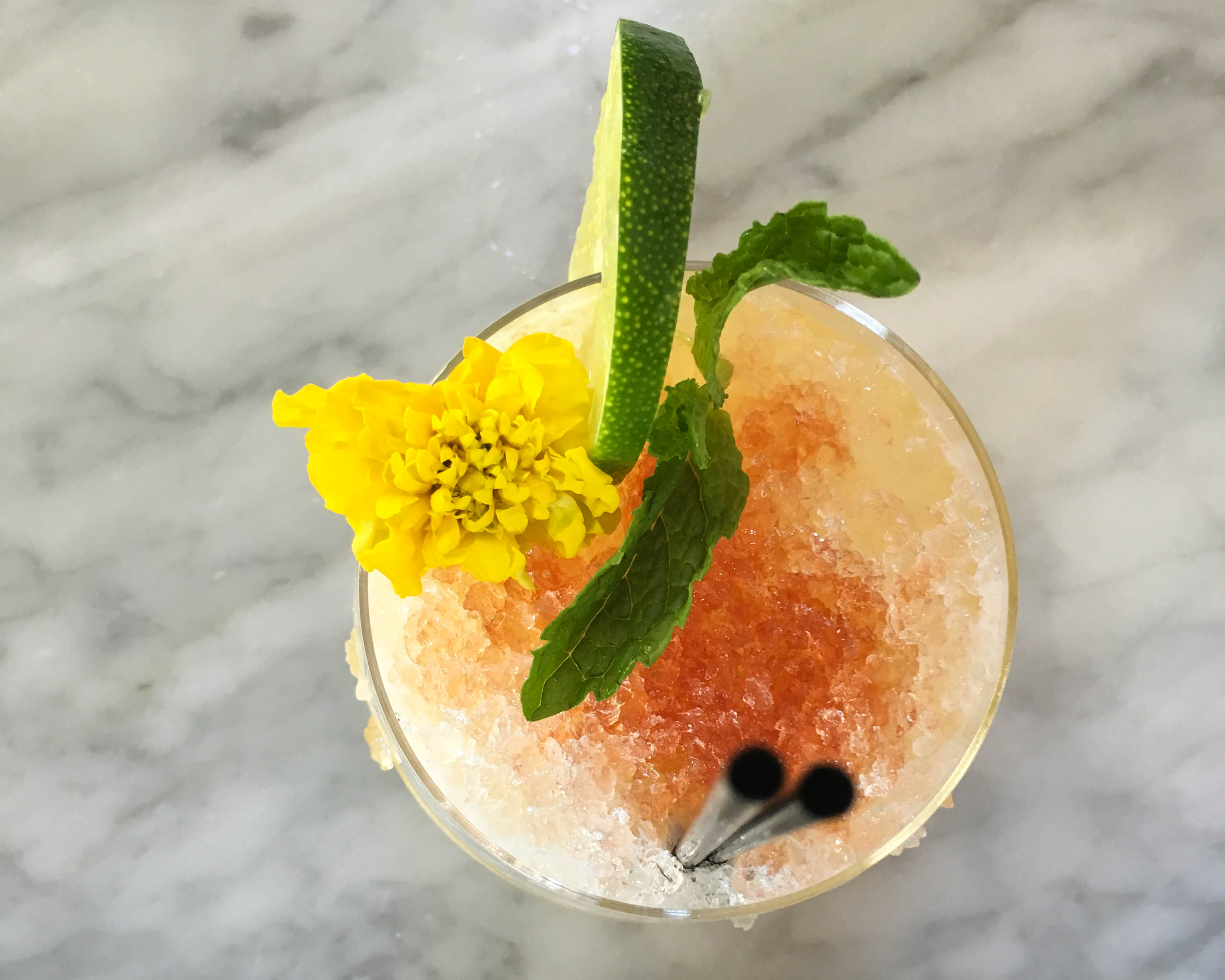 Meritage
When the weather is nice, grab a sidewalk seat at this French brasserie in St. Paul. During the frigid Minnesota winters, sitting inside for dinner is one of the coziest places we can think of. The menu is seasonal and the wine list is long.
Hi-Lo Diner
This original 1957 diner was moved from Gibsonia, PA to to Minneapolis, MN and opened earlier this year. Serving creative options like sandwiches on doughnuts and open from breakfast til late night, this popular new spot has something for everyone.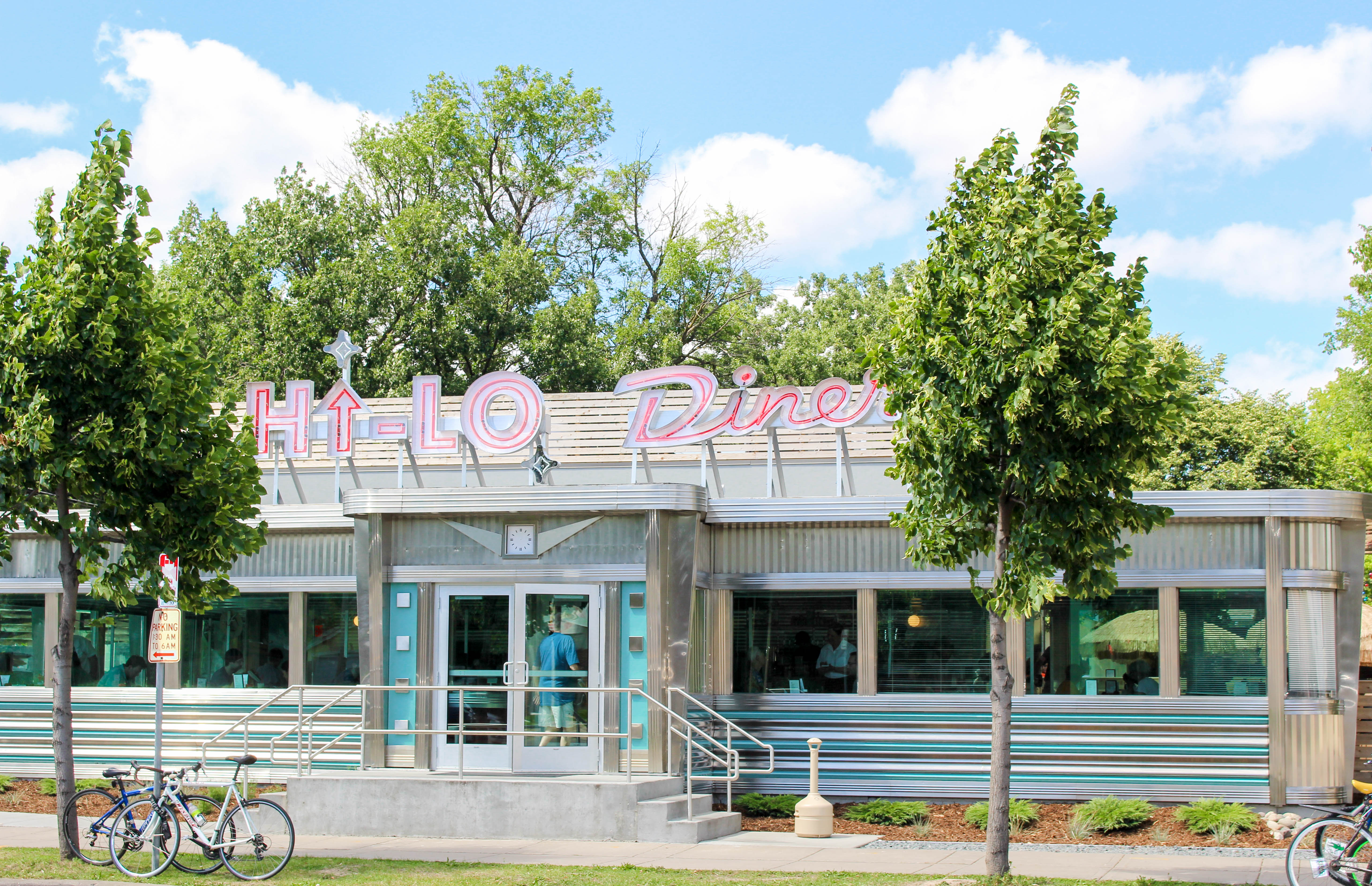 The Anchor Fish & Chips
For a relaxed pub-style dinner with friends, head out the Northeast neighborhood for a proper fish & chips dinner at The Anchor. Nosh on their lightly-battered then fried Atlantic Cod with a side of hand cut fries and cold pint of Kilkenny. They've serve great food in a fun, laid-back atmosphere.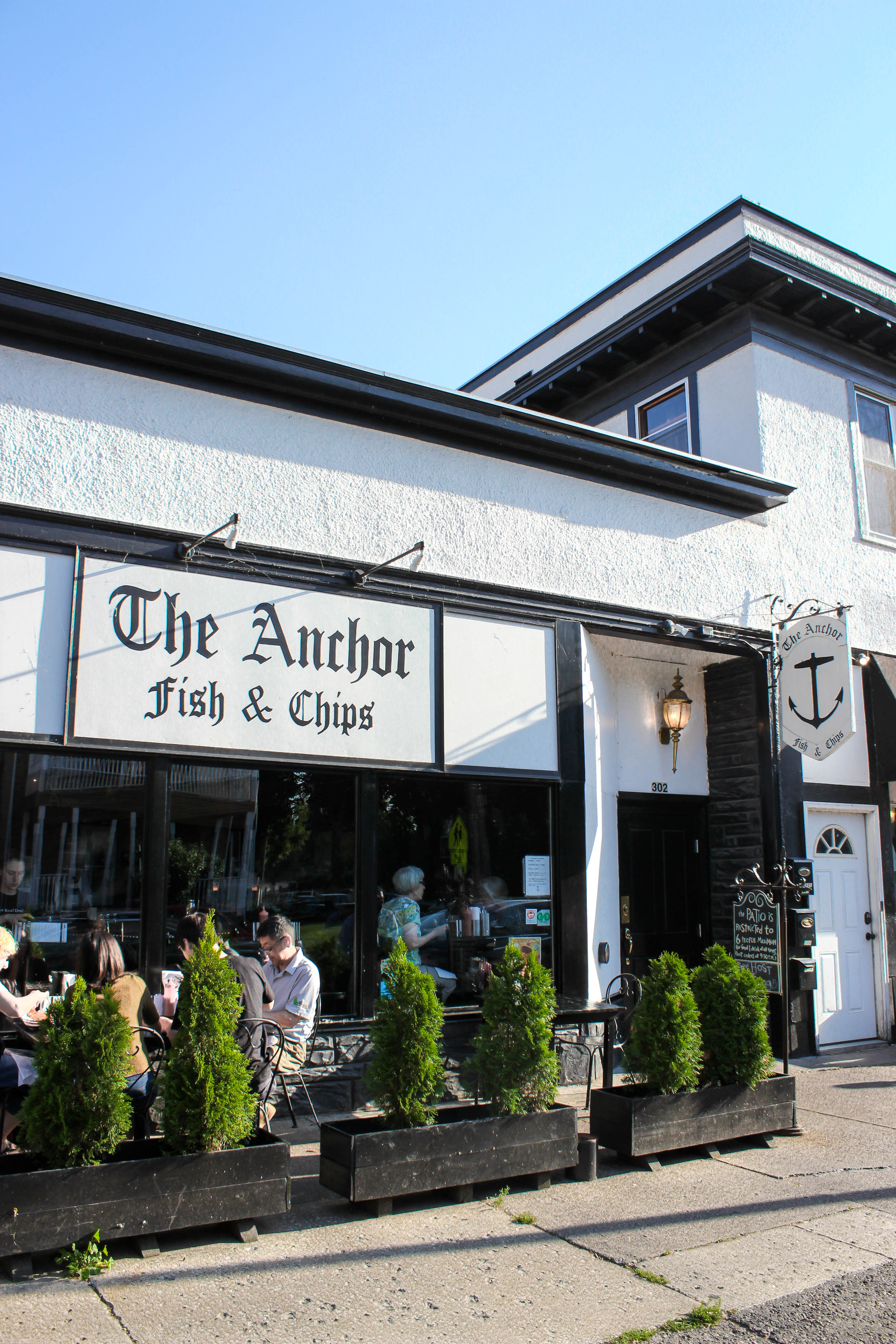 Eat a Juicy Lucy
One of Minnesota's most delicious contributions ot the food world is a burger stuffed with cheese, known here as a Juicy Lucy. Some of our favorite spots to get one are Matt's Bar in Minneapolis, The Nook in St. Paul, and The Blue Door (which has multiple locations). We haven't been there yet, but the 5-8 Club in claims to be "The Home of the Juicy Lucy". Wherever you go to enjoy this delicious burger, pro tip: cut it in half and let the cheese cool, otherwise it's like molten lava and you're sure to get scorched.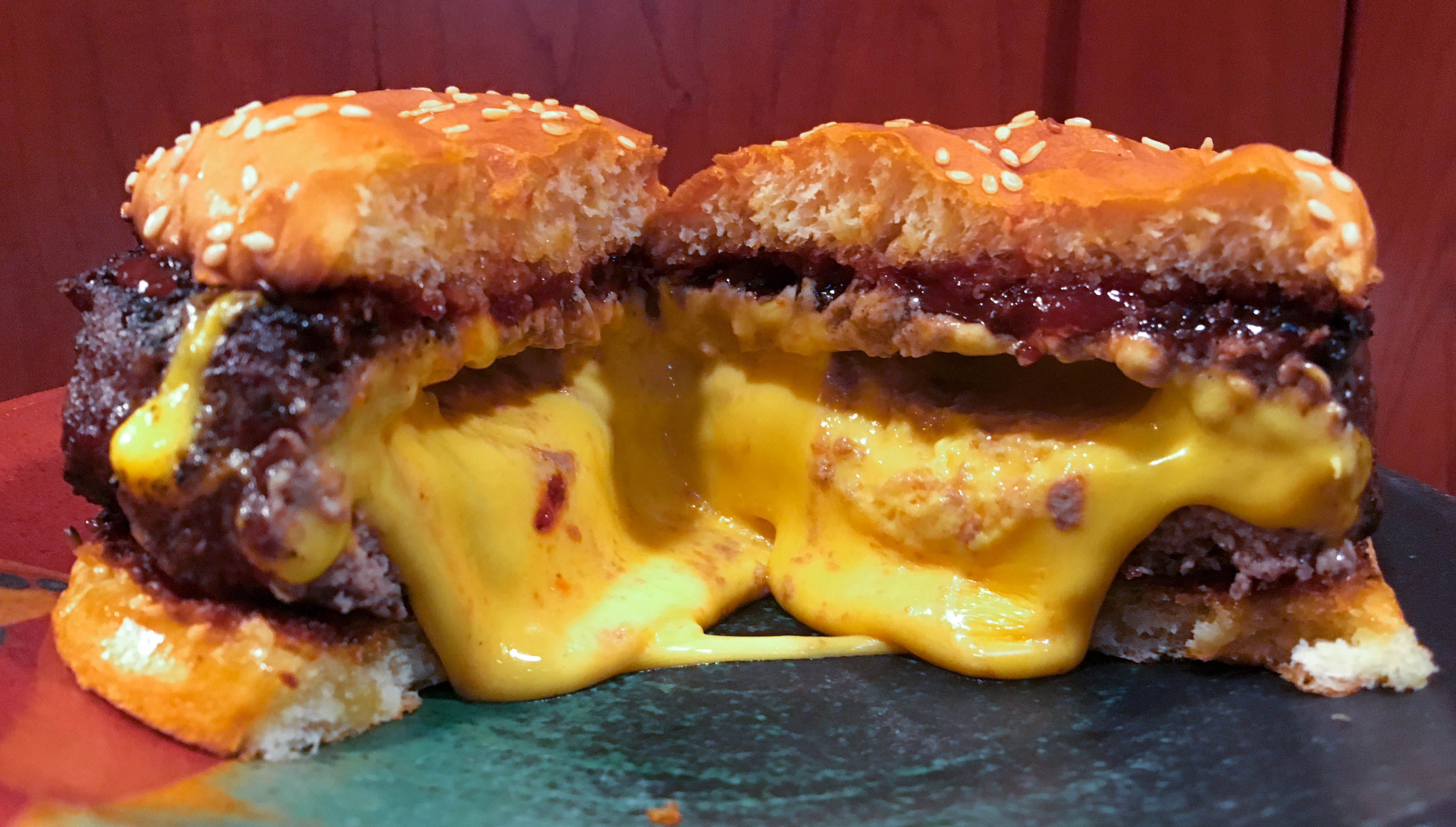 drink|drink|drink|drink|drink|drink
Dangerous Man Brewery
Minnesotans love local brews, and this place produces some of the best. Housed in an old bank building in the Northeast neighborhood of Minneapolis, the Dangerous Man taproom serves some dynamic and flavorful small-craft brews. The Belgian Blonde drinks medium-light with honey tones and a subtle malt quality; however, it's the Peanut Butter Porter that we take away by the growler.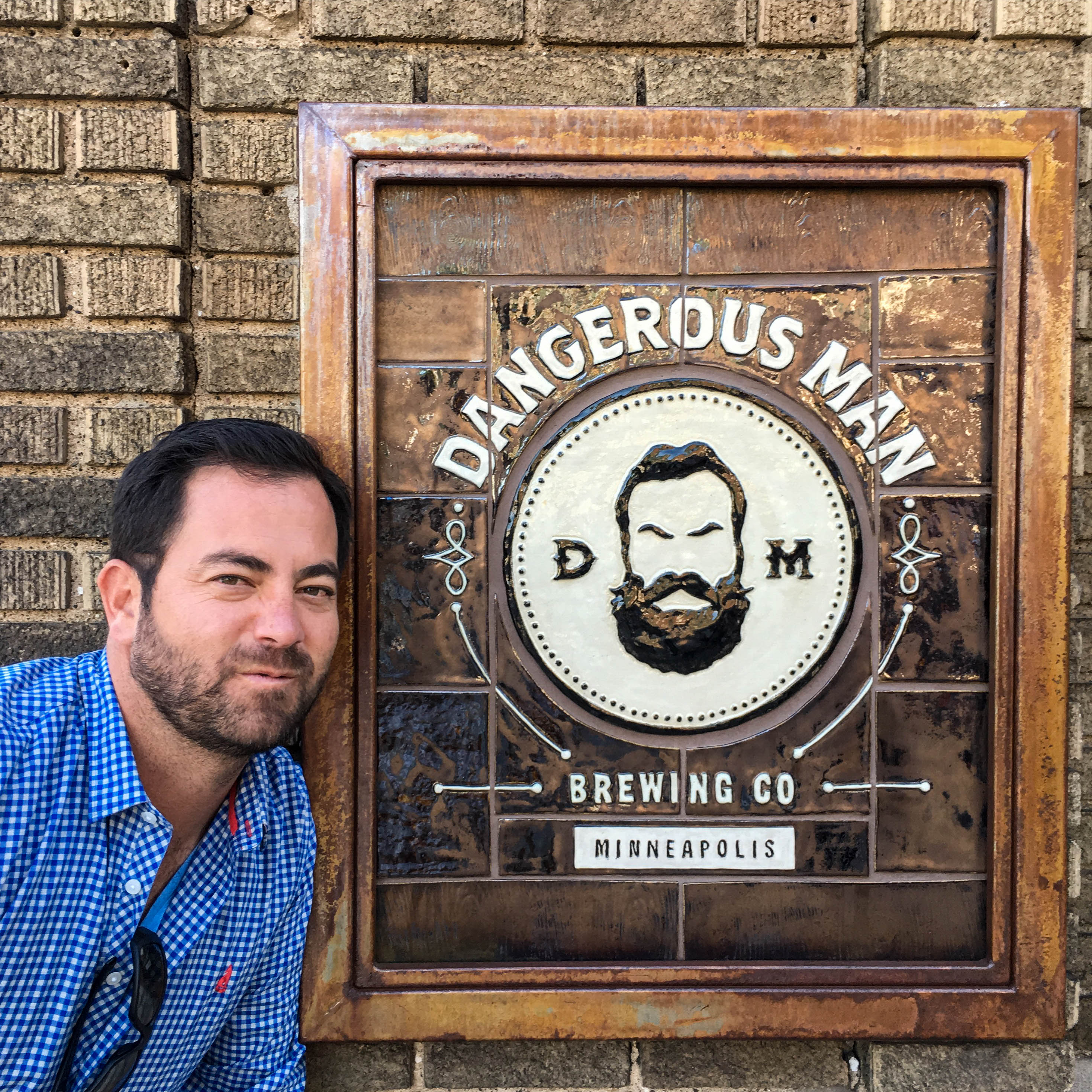 Surly Brewery
Surly beer is great but going to the brewery is even better. They've got a a huge indoor space serving tavern-style food and if you get there early, you might be able to snag a table outside.
Prohibition Bar
The speakeasy-style bar on the 27th floor of the W Hotel has a swanky atmosphere and some of the best cocktails around. With a 360 degree view of the city, the dimly lit space is adorned with old photos, antique bookcases and mahogany trim.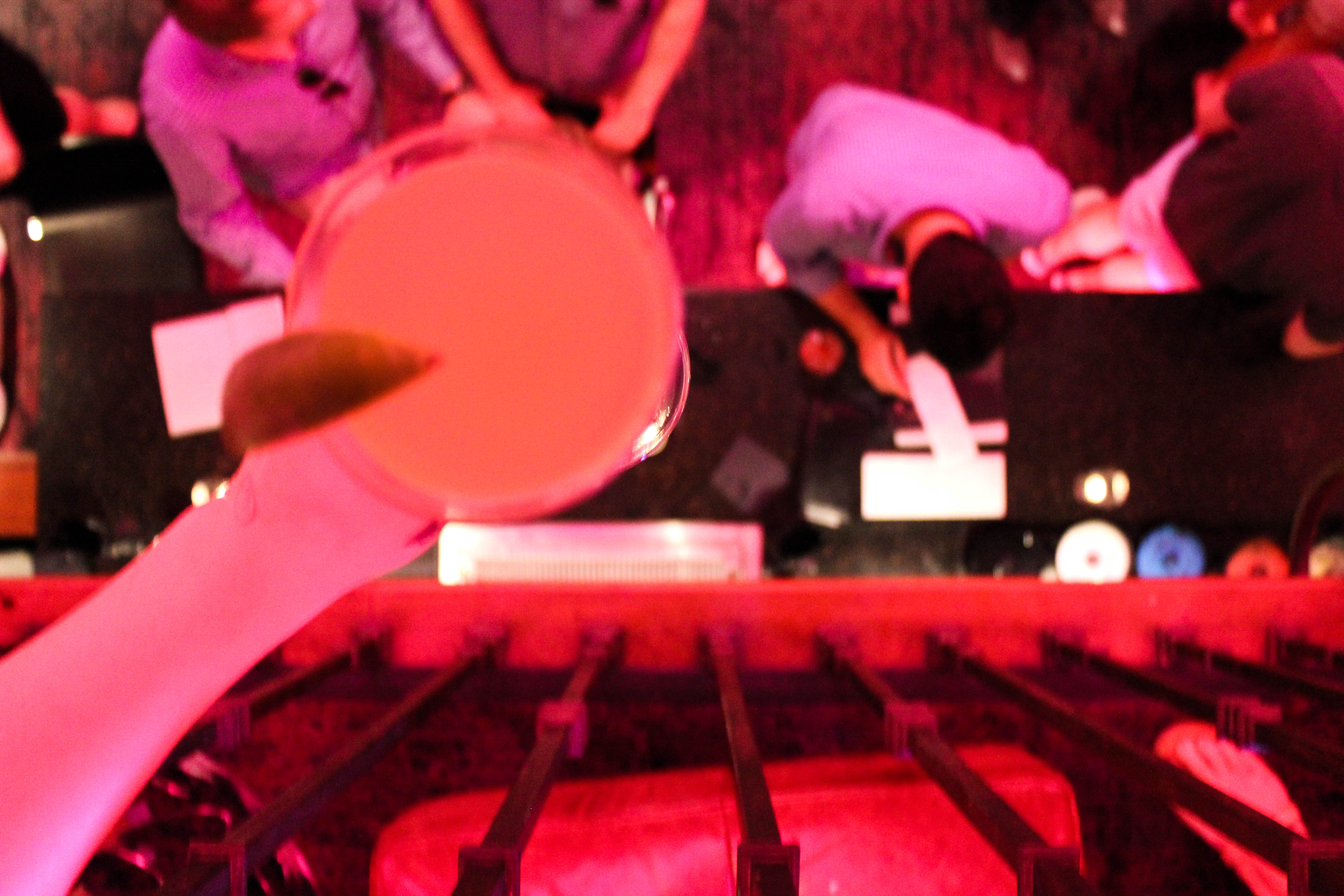 Marvel Bar
Attached the Bachelor Farmer, this speakeasy style bar is a great spot to grab a drink before or after dinner.
Constantine
Located in the basement of the Hotel Ivy, Constantine feels like it might be home to vampires . . . but with a great variety of beverages. Dark velvet curtains line the walls, and mixologists man the bar, serving some delicious and creative craft cocktails.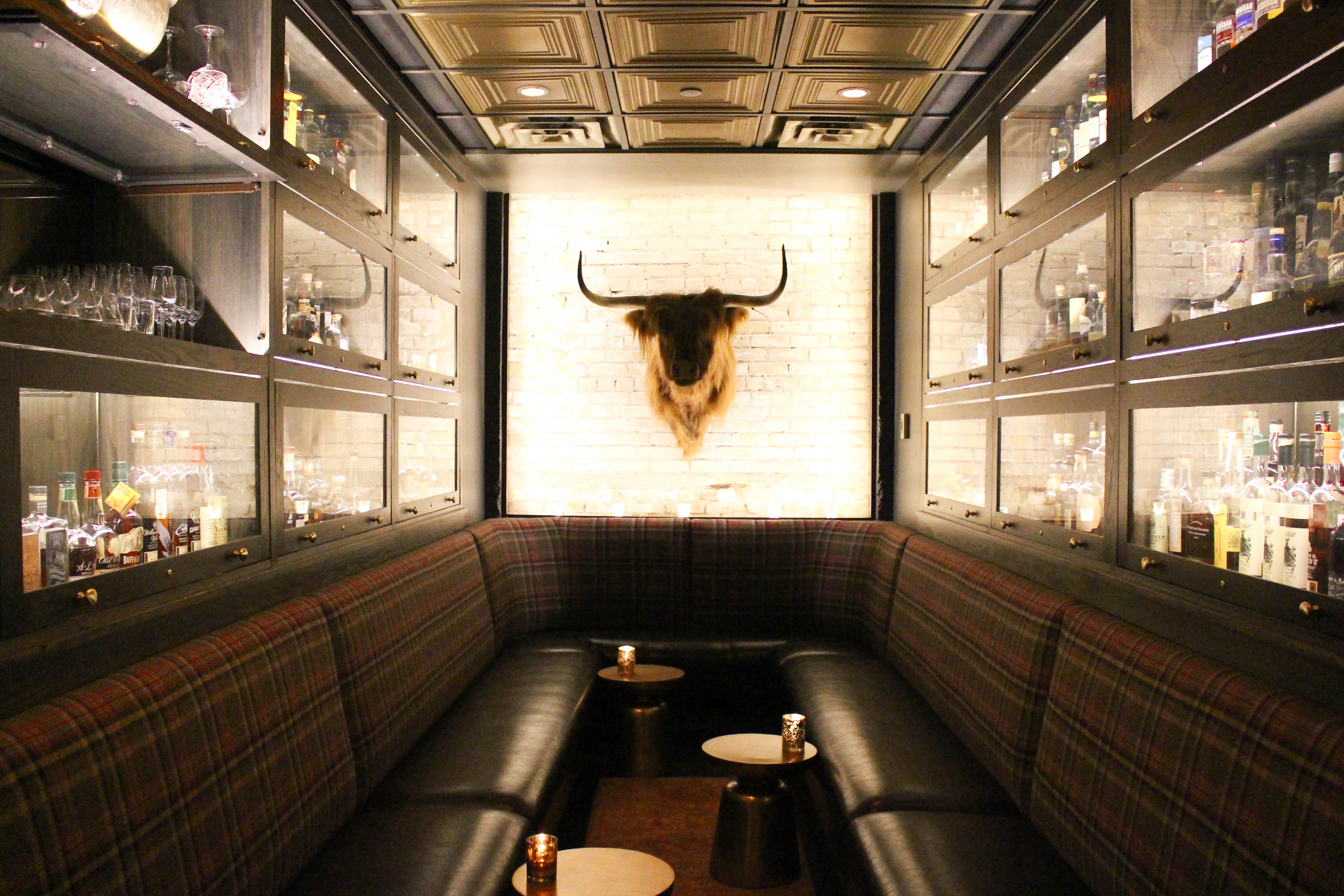 do|do|do|Do|do|do
Bike, Paddle Board, or Kayal around the Lakes District
The famed Lake District in Minneapolis is one of the most beautiful areas in country. Bike trails, beaches and parks line the lakefront making it a great place to spend the day. For a more quiet setting, take a spin a around Lake of the Isles, or for some more water activities, head to larger Lake Calhoun nearby.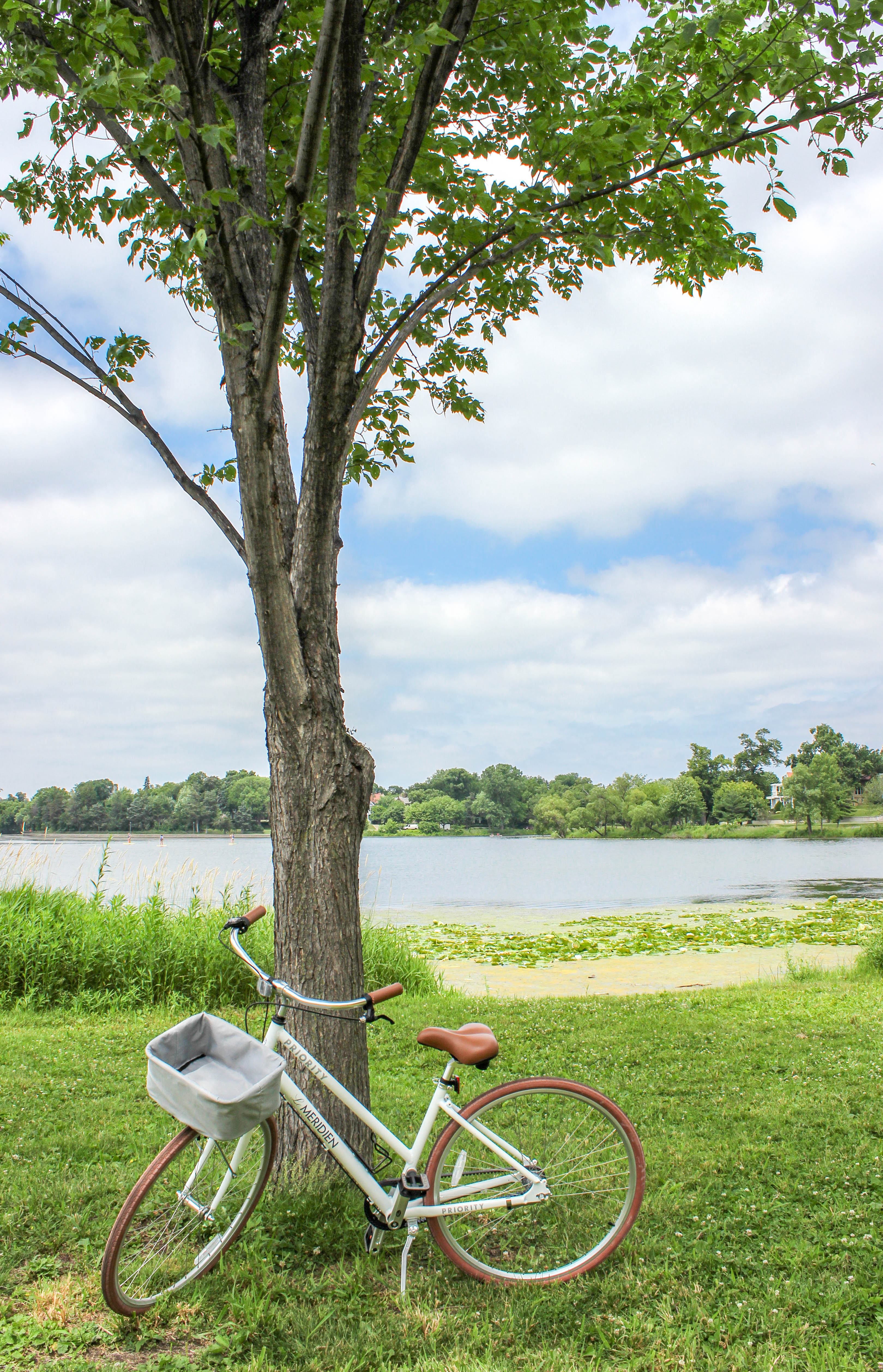 Cheer on the Local Team
No matter the time of year, there are always sporting events going on in Minnesota – It is one of the few places with four major league sports teams (MLB, NHL, NBA & NFL). Warm weather means baseball, so in the summer you'll find sports fans at Target Field in Minneapolis, cheering on the Minnesota Twins. When the weather turns cold, it's not called winter – it's called hockey season. The Xcel Energy Center in St. Paul is home ice for the Minnesota Wild and the place is packed for every home game.
Spend the Day at Gold Medal Park
Open since 2007, this is one of the newest parks in Minneapolis and the perfect place to spend an afternoon. The grounds are meticulously managed and beautifully kept. You'll have fantastic views of the Stone Arch Bridge and the Mississippi River, too.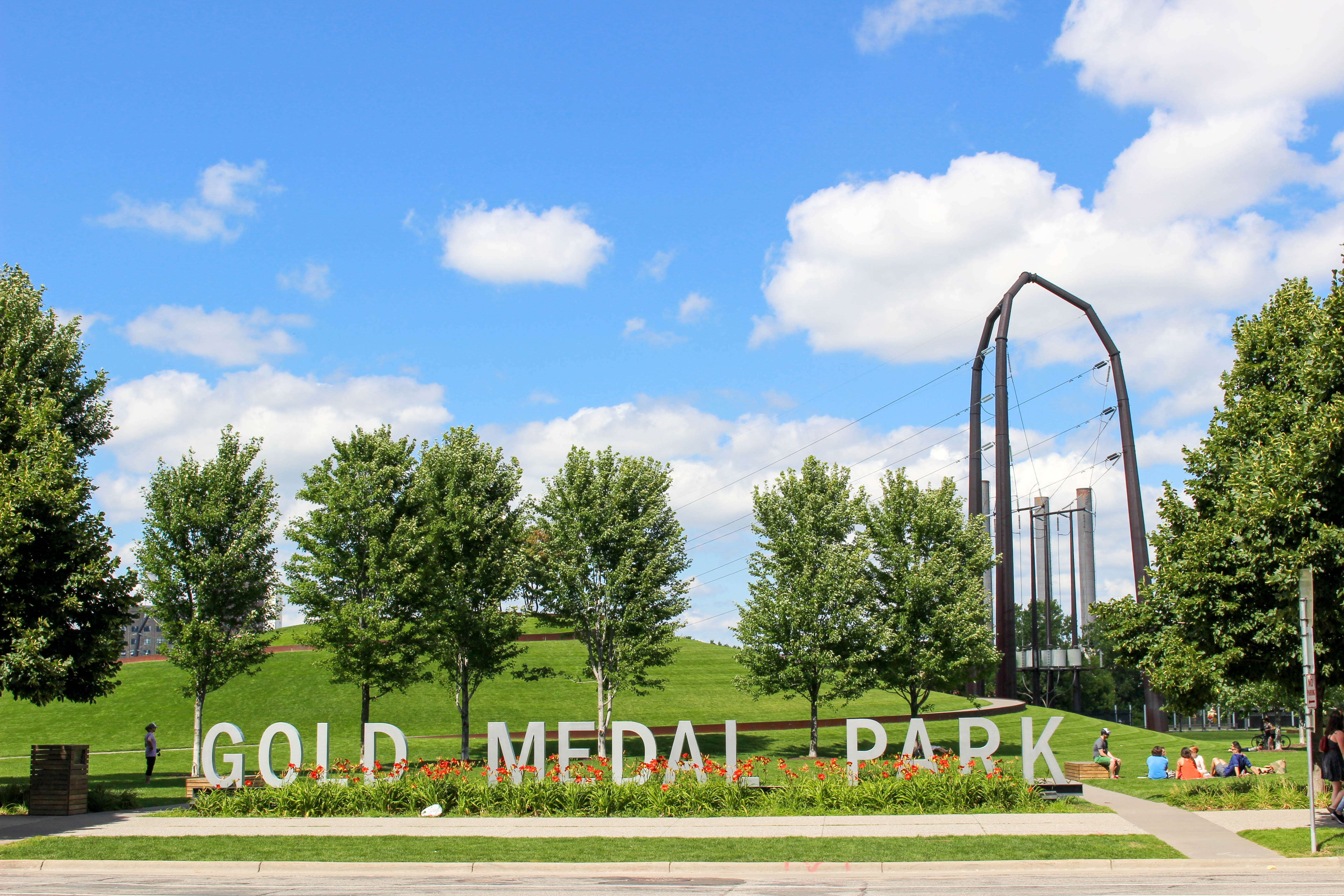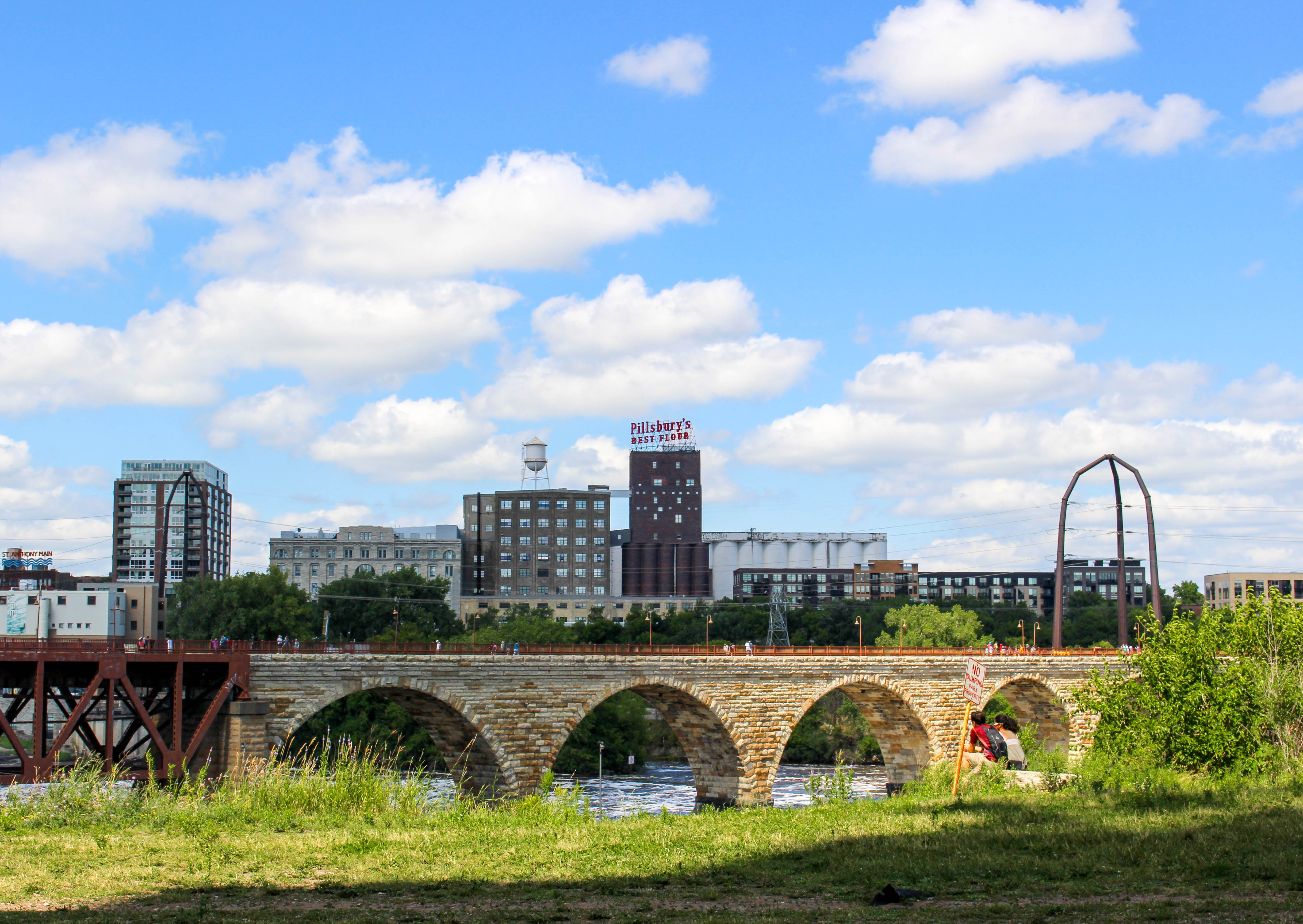 Listen to Music at First Avenue
Minnesota has a legendary music scene (Bob Dylan, Prince, The Replacements, Husker Du, and Mason Jennings are noted alums), and this historic club has been a staple for music lovers since the 1970's. Between the main room and the 7th St. Entry venue space, over 500 concerts are hosted here each year. The big names who've passed through are listed on the stars that decorated the facade. The late, great Prince used the venue to film parts of his movie Purple Rain, and after his passing his star was turned gold.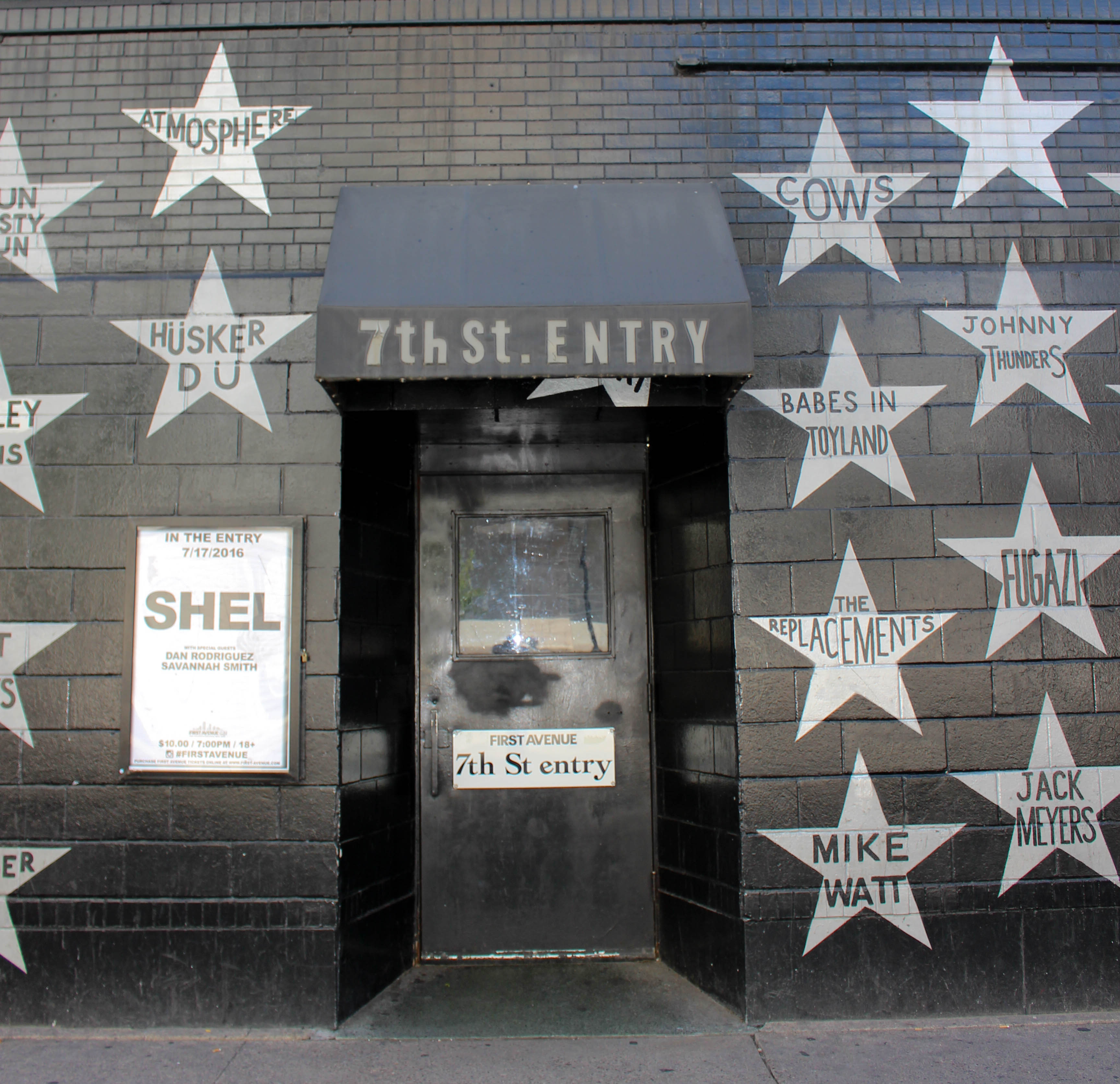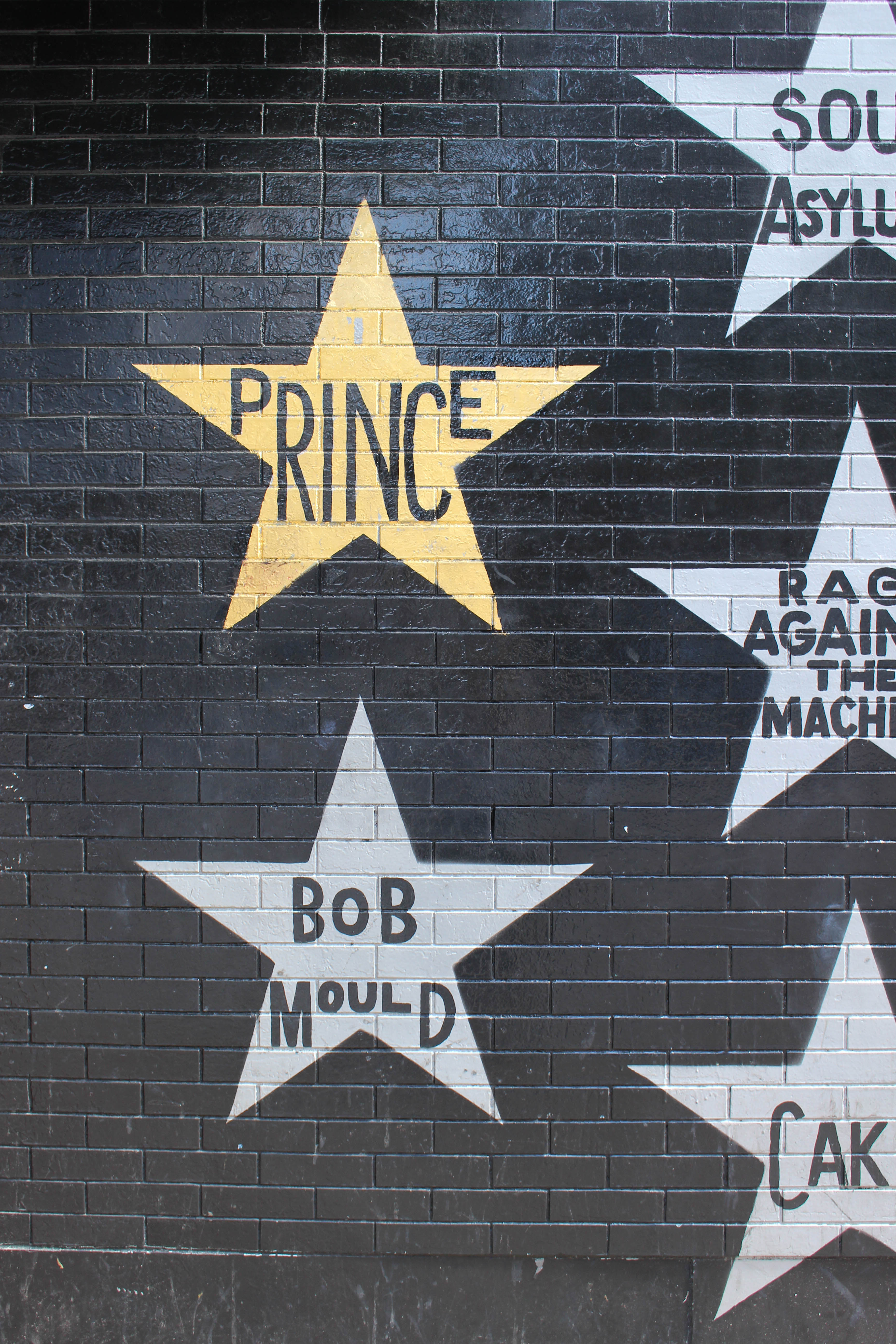 Catch a Show at the Guthrie Theater
Dinner and a show? The Historic Guthrie Theater opened in 1963 with a production of Hamlet and promised to be a place for actors to perform the classics. Before or after the show, dinner at the restaurant there, called Sea Change, is a must. It's run by James Beard Award winning chef Tim McKee, and is a popular spot for theater-goers. The food is almost as stunning as the architecture; the restaurant juts out from the main building, high above the street below.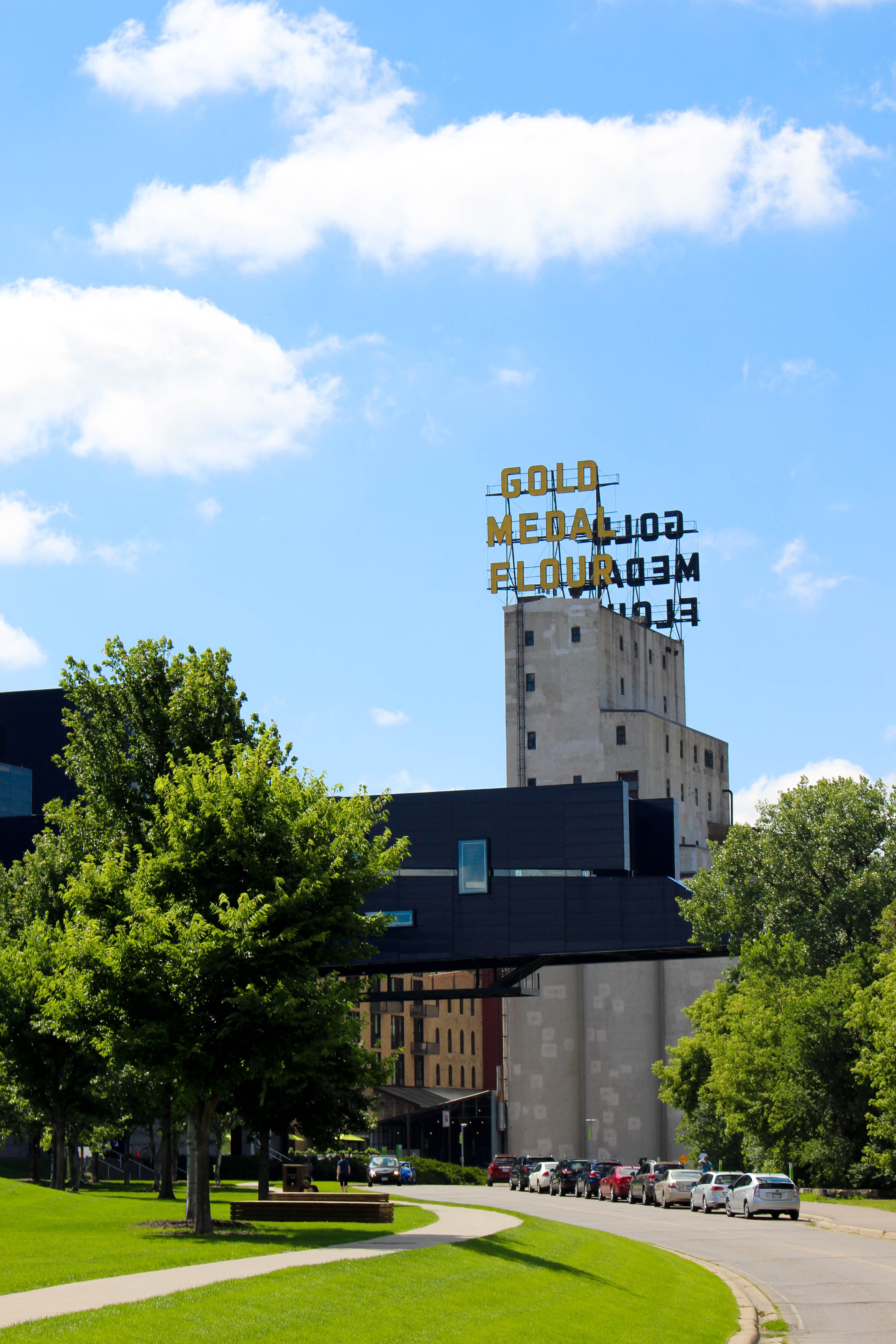 Go on a Day Trip to Stillwater, MN
One of America's oldest towns, take the short drive out to charming and historic Stillwater, Minnesota. Lined with cafés, old book stores and malt shops, the main street of Stillwater lies along the scenic St. Croix river. Grab lunch at Grand Pizza or have a delicious the artisanal cheese and charcuterie spread at The Wedge & Wheel. Afterwards, head next door for some peppermint bon-bon icecream from Leo's Malt Shop. Spend the afternoon walking along the waterfront or visit one of the area's wineries or breweries.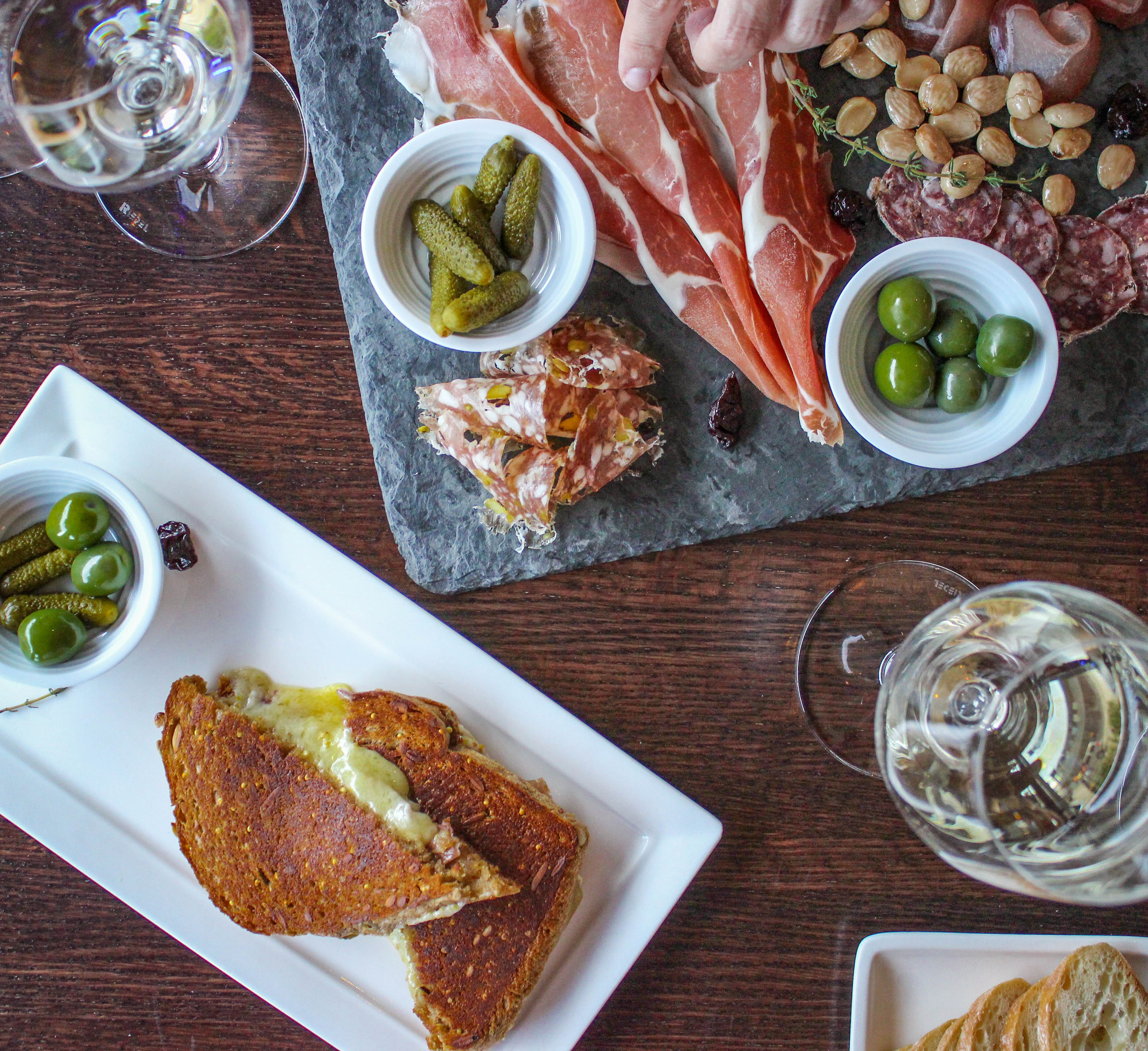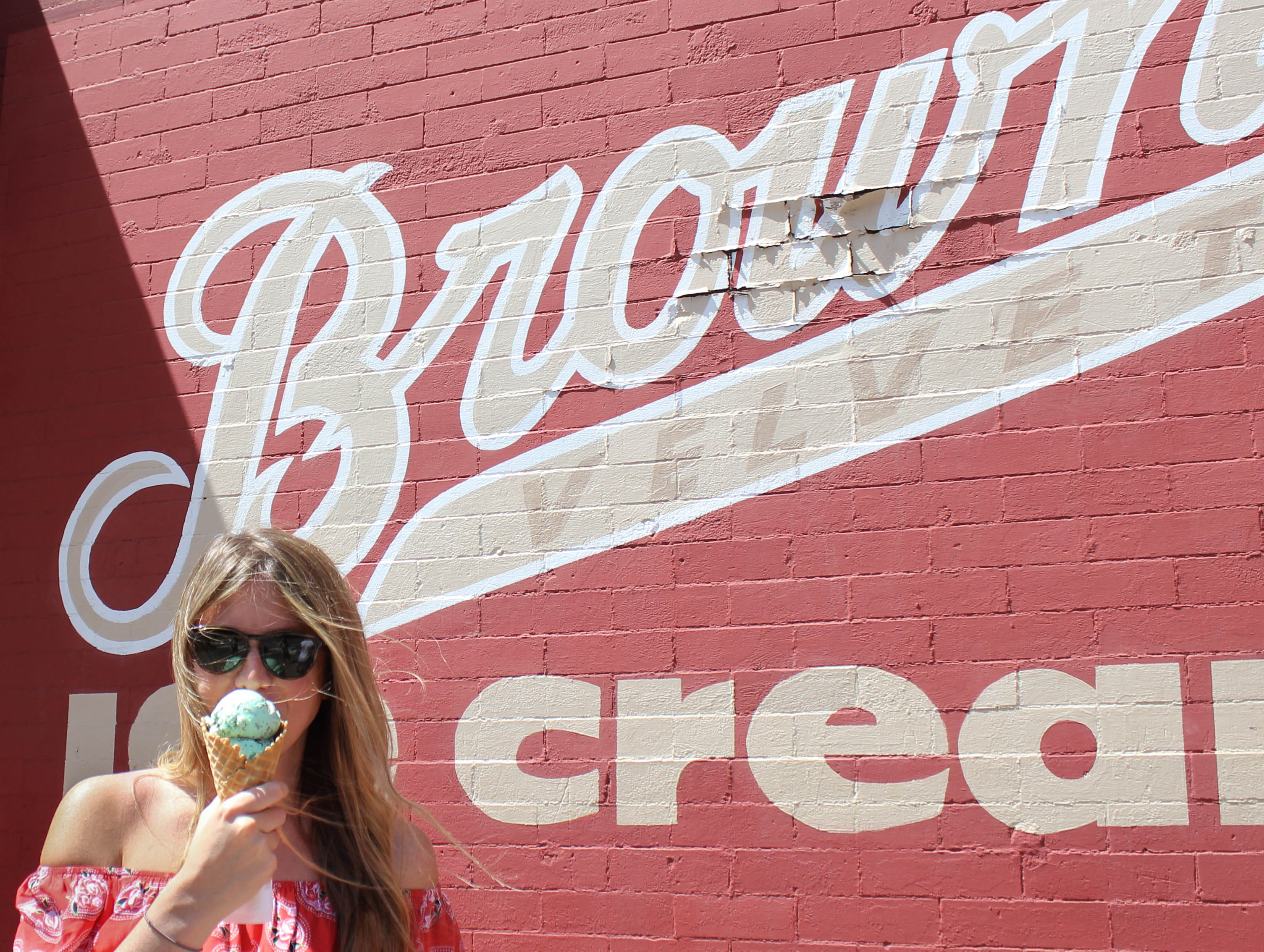 shop|shop|shop|shop|shop|shop
Patina
With locations scatted around the Twin Cities, you're sure to find a Patina shop and fall in love. They sell an eclectic mix of home goods, clothing, and accessories at super affordable prices. There has never been a better store to depend on for last minute gifts- they literally have something for everyone.
Primp
Just outside of town, in the suburb of Woodbury, you'll find the chic and fun women's clothing boutique, Primp. They have an amazing selection of stylish tops, dress and playful Minnesota-inspired Ts.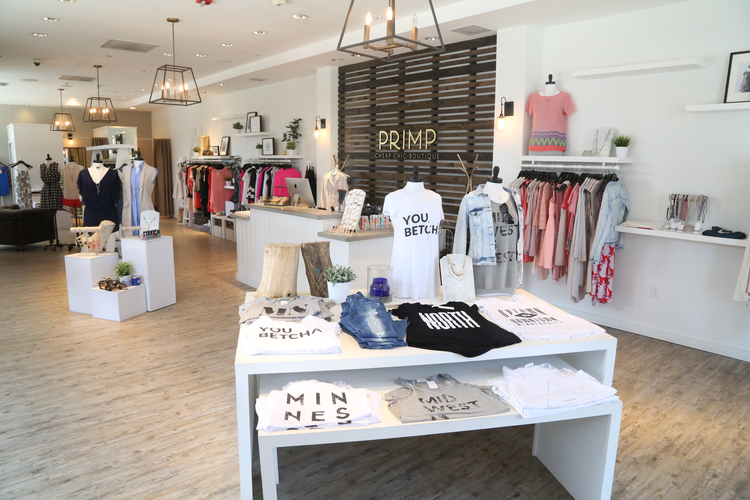 The Beer Dabbler
This St. Paul shop is just plain fun. From nostalgic drinking games to fun tee's, The Beer Dabber is a great shop even for the non-beer drinker. We especially love the huge selection of posters, honoring local brews and breweries.
Askov Finlayson
Created and owned by two brothers (who also own The Bachelor Farmer and Marvel Bar), Askov Finlayson is a mens clothing shop, selling unique brands that hard hard to find. Additionally, in 2013, they started selling their own line of clothing and accessories, gaining wide spread popularity for their branding of "North" winter hats.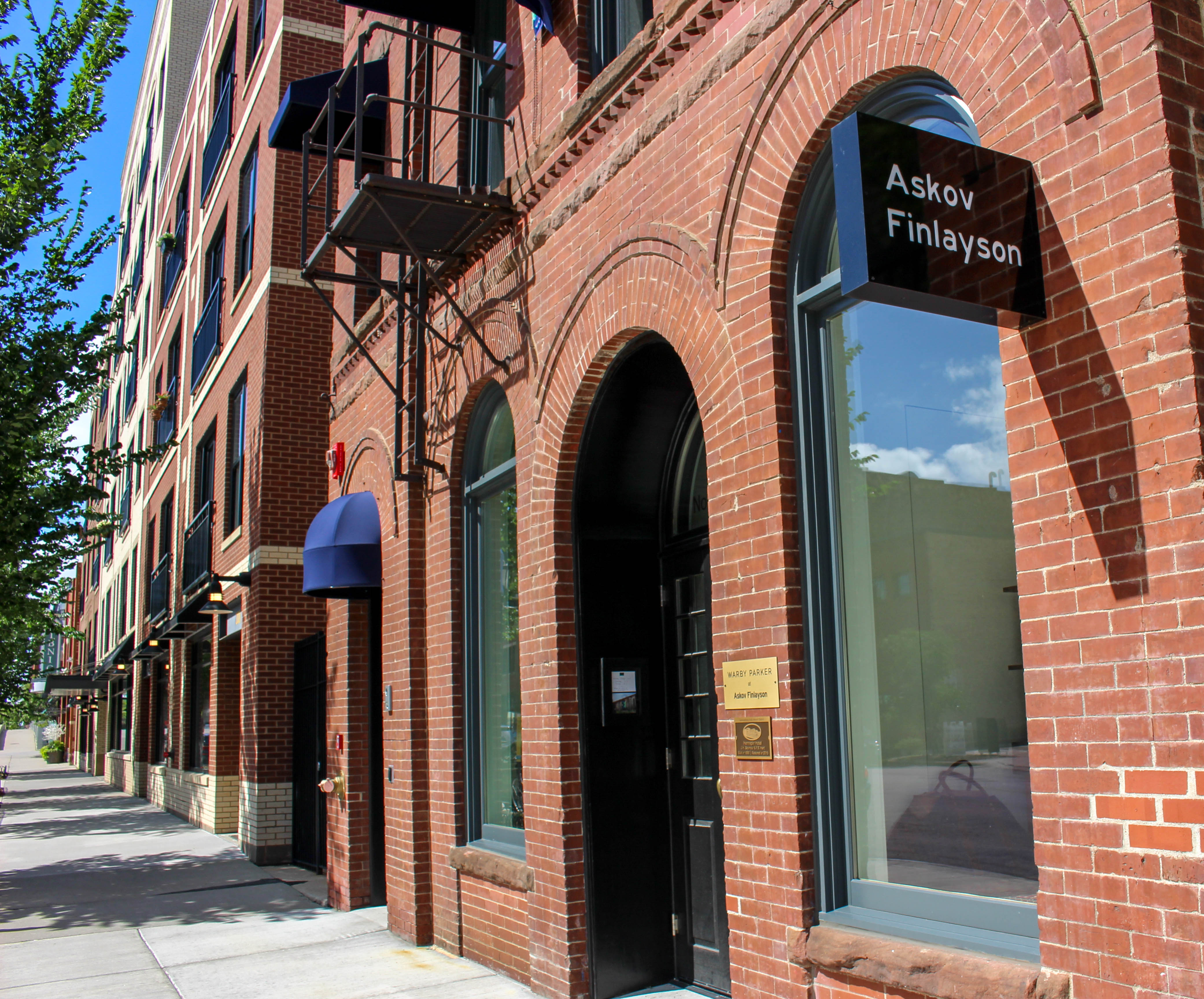 stay|stay|stay|stay|stay|Stay
Hotel Ivy
Set right in the heart of downtown Minneapolis and housed in the historic Ivy Tower, the 136-room hotel is large in size, but a meticulous attention to detail makes it feel more like a boutique experience. As part of the Luxury Collection brand, the property includes nearly 2 dozen luxury suites, a fitness club and one of the best spas in Minneapolis. Rooms are bright and spacious with comfy beds, a sitting area and a large desk space. The limestone, spa-like bathrooms are well appointed with both a glass shower and deep soaking tub. Read our full review here.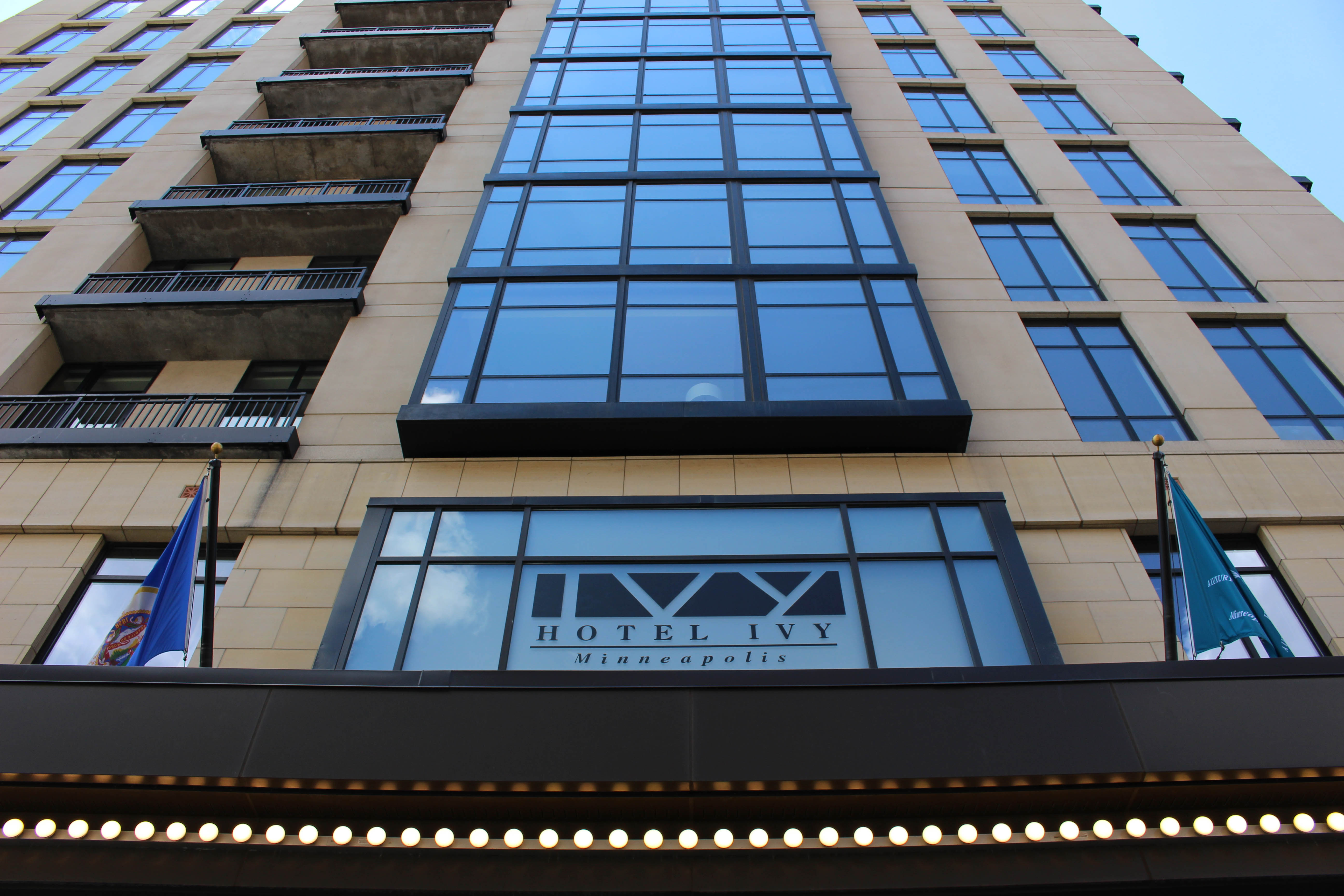 Le Méridien Chambers Minneapolis
With a modern-style and strong focus on art, Le Méridien is one of our favorite luxury hotels in Minneapolis. We love hanging out in the central courtyard for evening cocktails by the fire pit or an outdoor lunch at Marin, their upscale restaurant serving delicious Northern California inspired cuisine.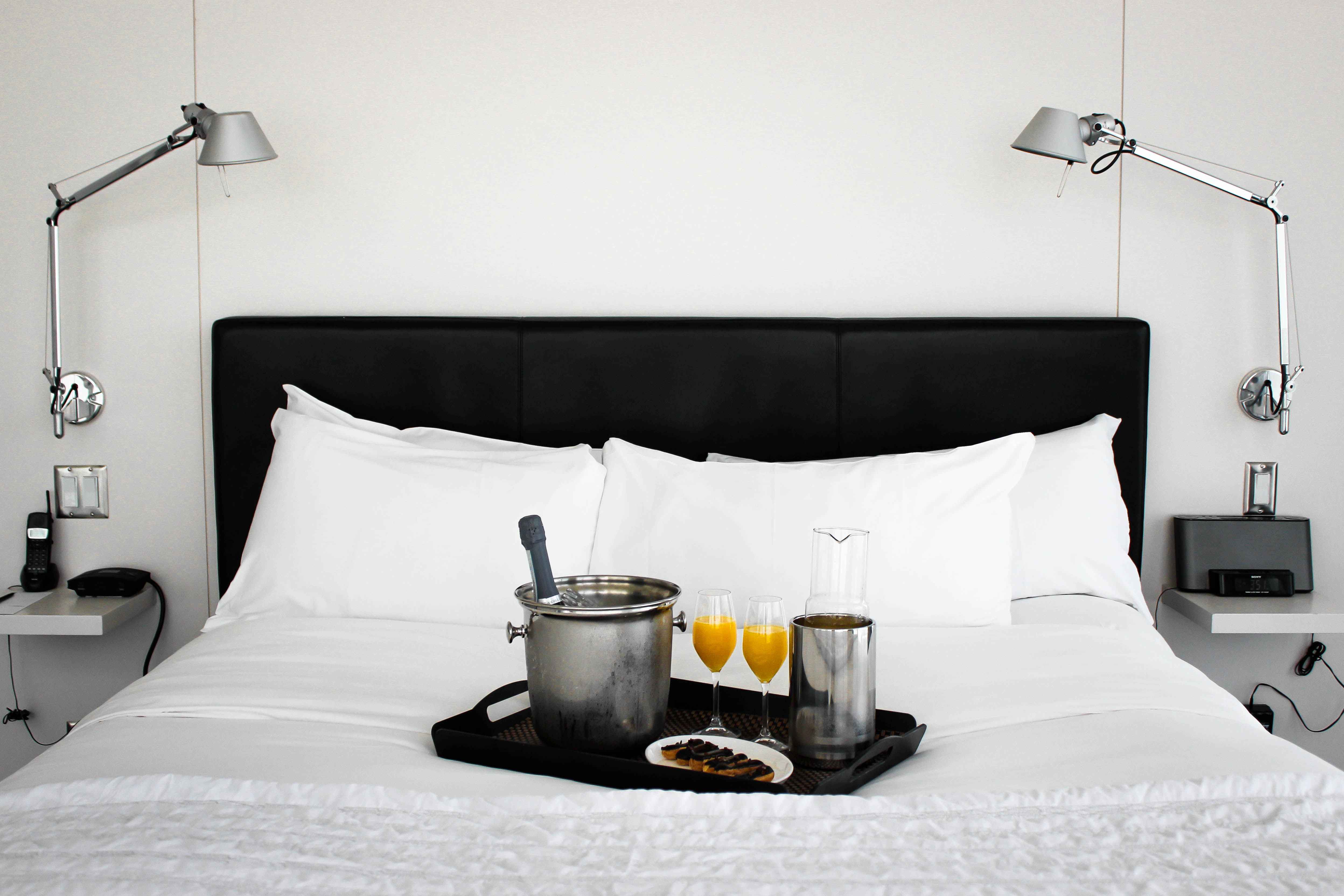 The W Hotel – The Foshay
In a playful juxtaposition, Minneapolis' iconic Foshay Tower houses the contemporary and stylish W Hotel. Neon pink, green and blue mood lights fade in out in the downstairs lobby, while Justin Timberlake tunes buzz from the fun Living Room lounge area. Locals and tourists alike flock to the hotel's swanky Prohibition Bar on the 27th floor, as well as Manny's, one of the city's best steakhouses.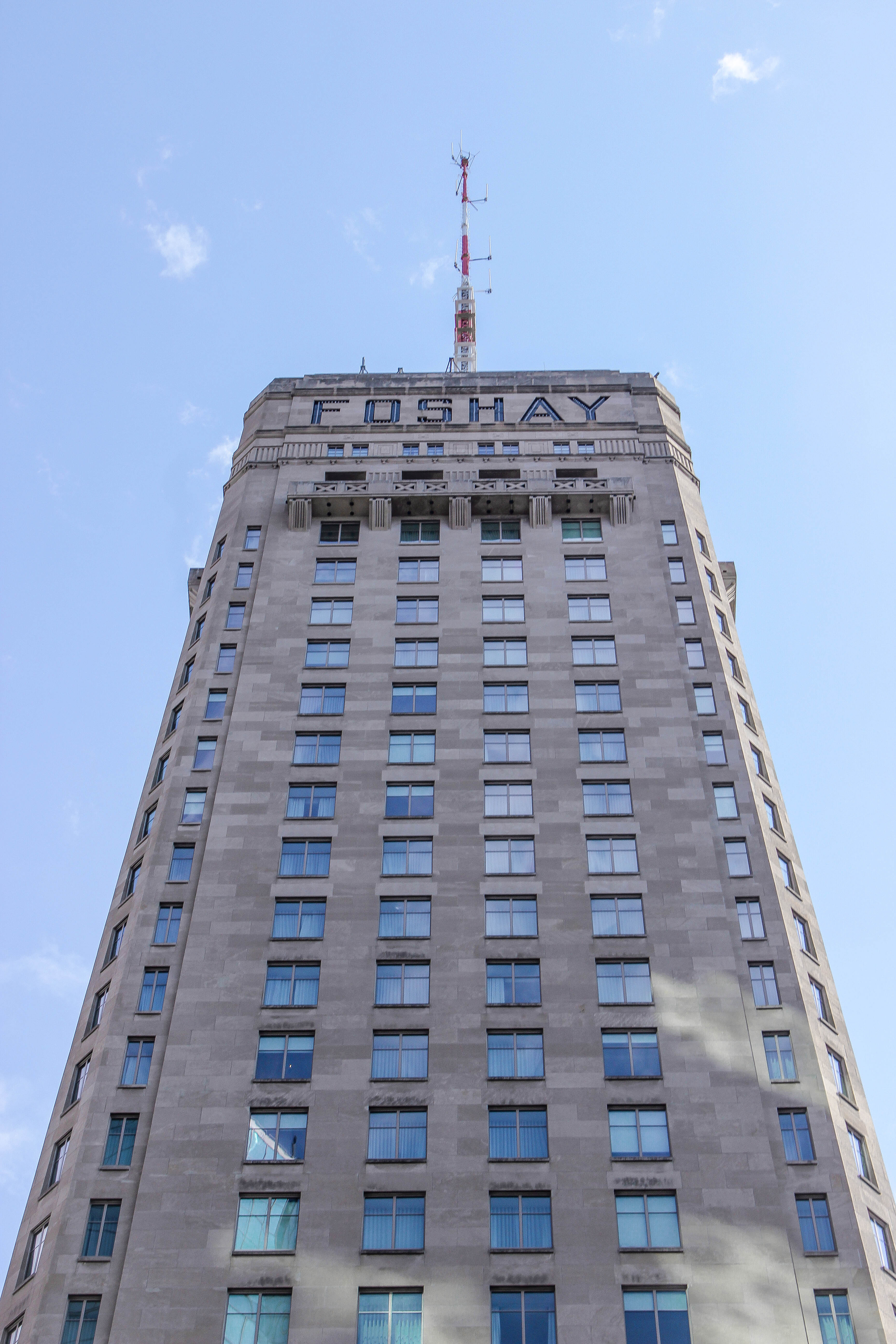 Comments