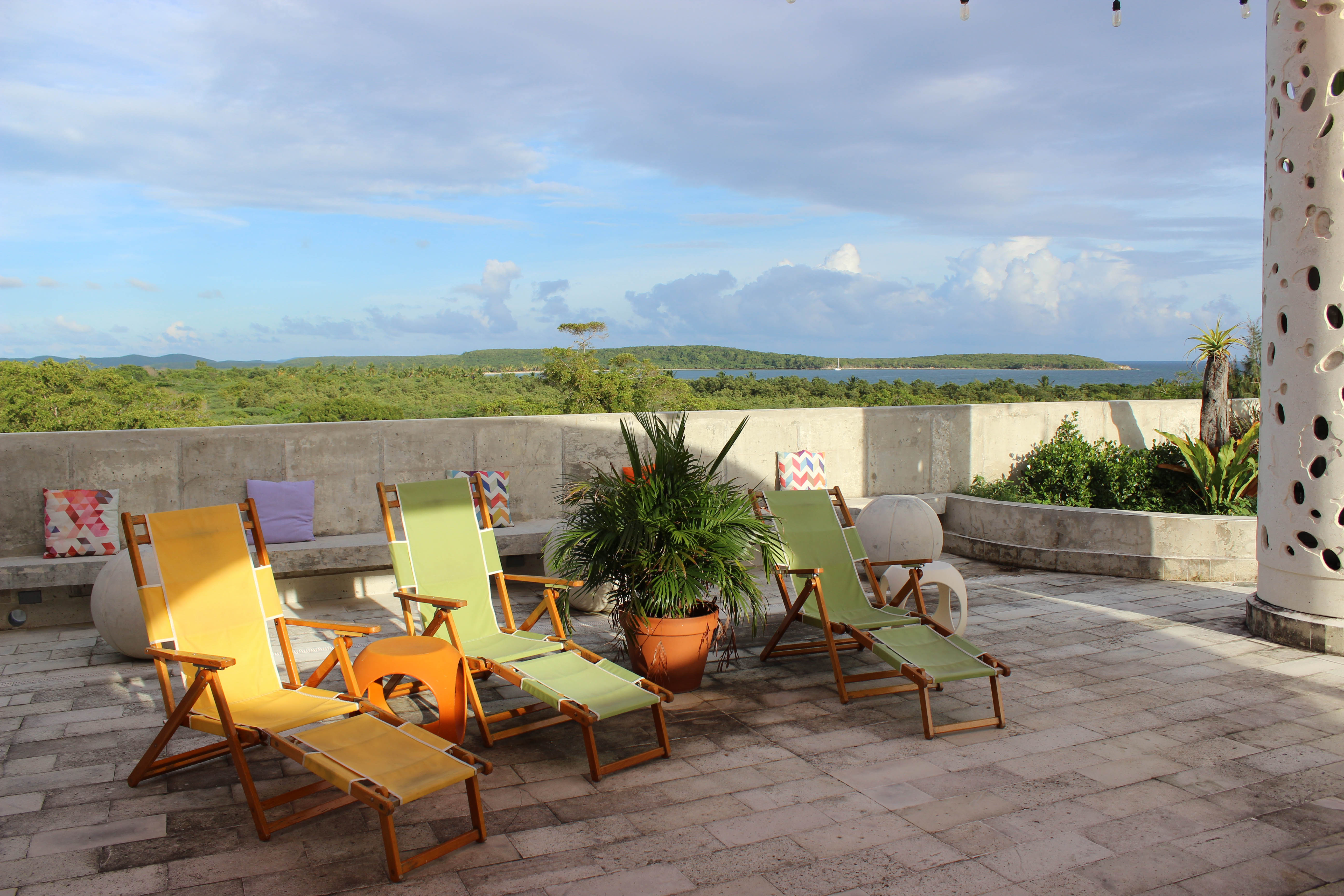 The small island of Vieques, an easy 15 minute puddle-jumper flight from San Juan, Puerto Rico, is something of an unspoiled paradise. Unpaved roads lead to hidden beaches, wild horses roam free, and you can follow your nose to delicious local food at every turn. Most of the island was owned by the US Navy until 2003, so it remains refreshingly undeveloped and ruggedly captivating.
El Blok, a design-forward boutique hotel ideally situated in the town of Esperanza, is adding to the character of Vieques with its killer design and local appeal. The modern architecture simultaneously stands out and blends in with the natural beauty of the island. Concrete walls are speckled with reef-like holes, allowing natural light to pour in like a kaleidoscope. Come dusk, the pink and yellow hues of sunset paint the simple gray interior spaces. Open since 2014, El Blok aims to provide guests with a unique and personal experience. Just steps from the beach, the hotel allows you to relax in a space that feels like a piece art reflecting its caribbean surroundings.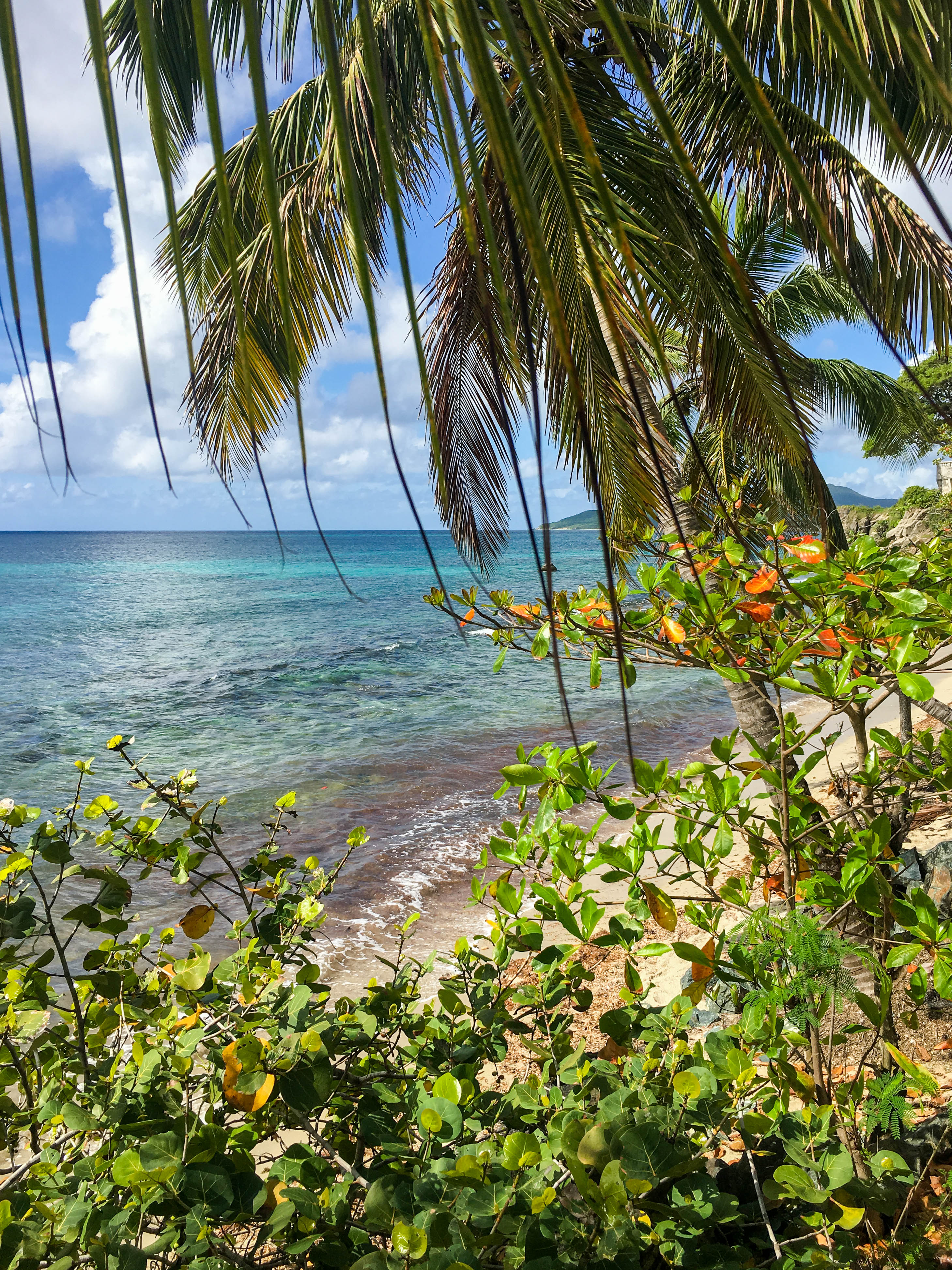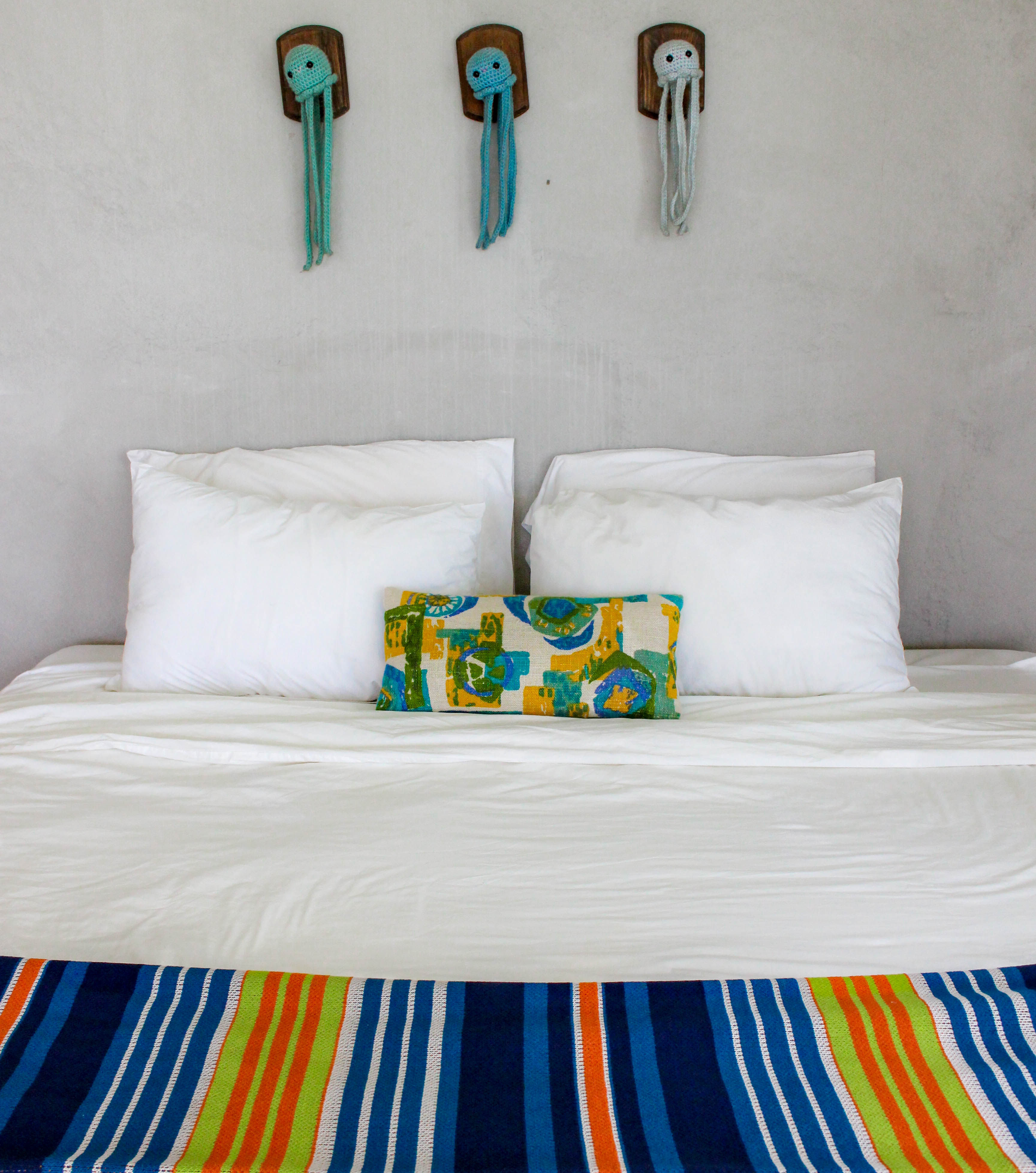 Only 22 rooms, the attention to detail is obvious. The rooms are spacious and comfortable, with all the amenities you need for an island vacation. They've kept it simple, including a delightfully comfy bed, free wifi, a refreshingly strong rain-shower, mini-fridge and private balcony. One thing you won't find in the rooms? A television. You're on island time now, and it's time to disconnect, meet new friends and unwind.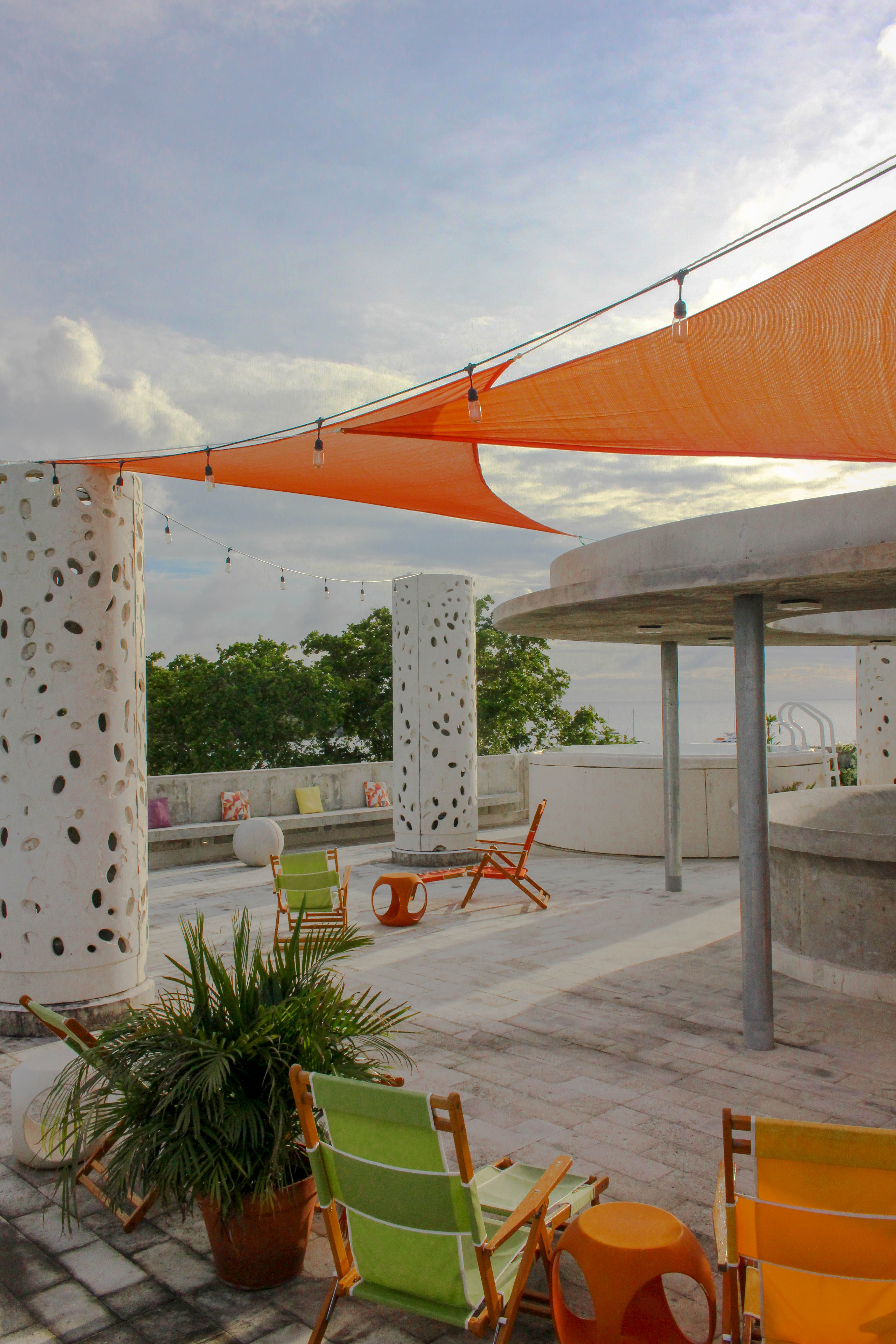 The rooftop is perhaps the most enchanting aspect of the beloved hotel, serving as a gathering place for guests and locals alike. During the day, hotel guests can take a dip in the plunge pool and watch the boats sail by just off shore. The crowd grows a little more around happy hour, as locals join the party for a spicy margarita from bar. Everyone, together, enjoys a front row seat to a killer Caribbean sunset.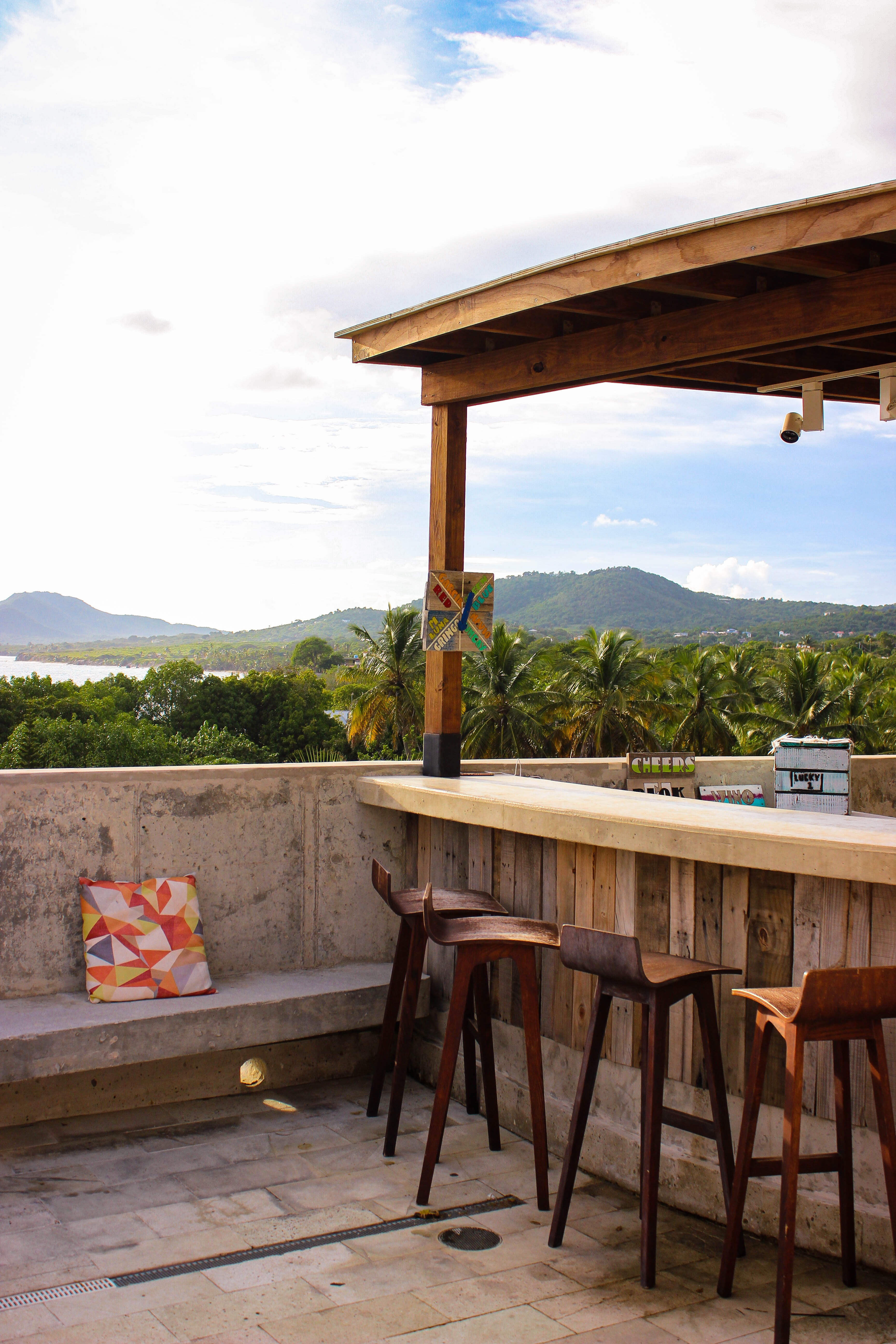 On the main floor, the restaurant is serving delicious fare all day long. With Executive Chef Carlos Perez at the helm, you can count on local Puerto Rican favorites for breakfast, lunch, and dinner. A simple plate of huevos and local fruit was our favorite way to start to the day, along with some of the best café con leche we've ever tasted. For dinner, opt for the Spiny Croquettes and locally caught Ceviche to start, followed by the Pork or Blok Strip for your main. Pair each dish with one of El Blok's famously strong and delicious cocktails, and you're meal will be delightfully complete.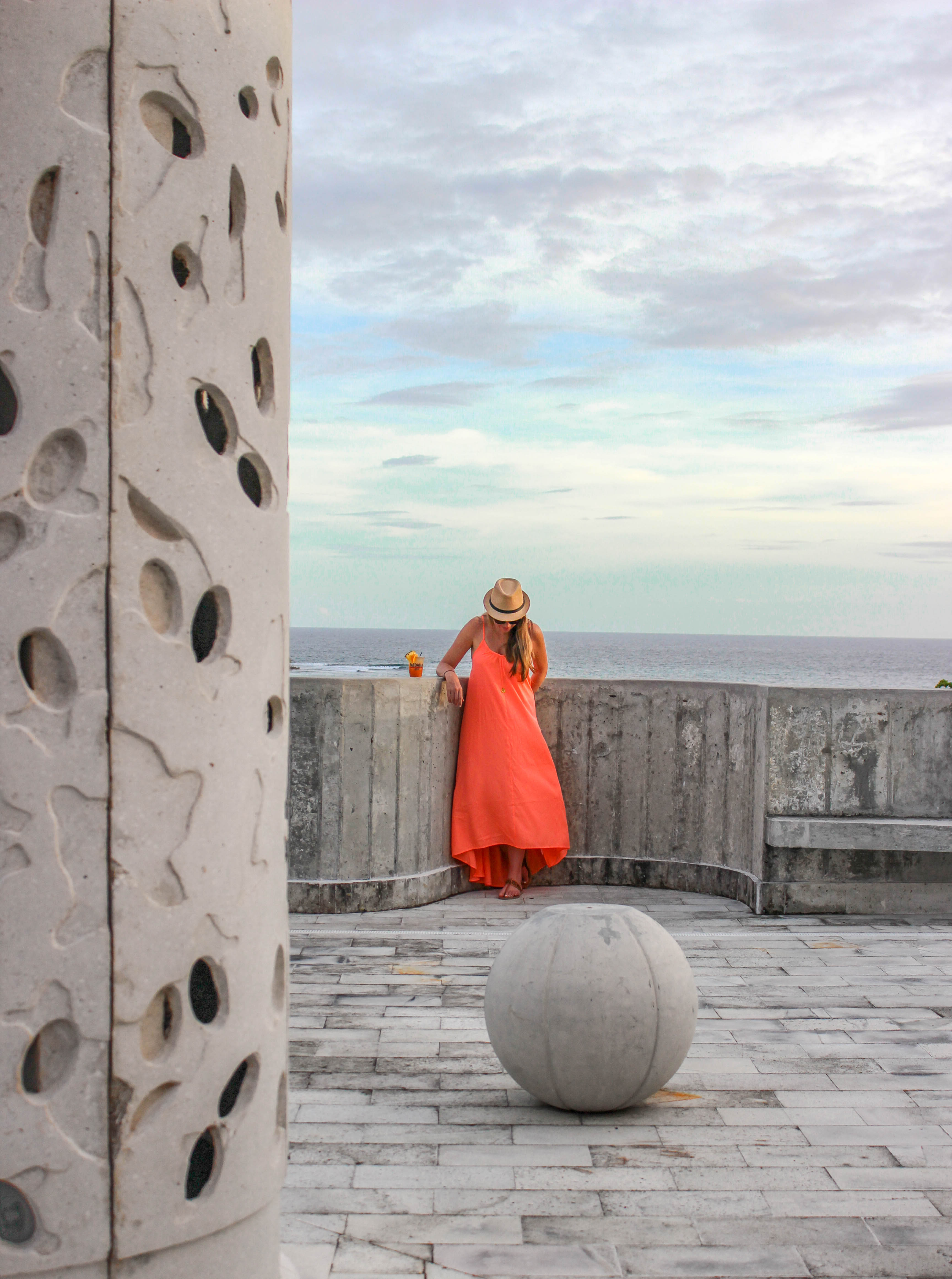 El Blok has created an inspirational island retreat, where you can mingle with other travelers and make new friends. Vieques is truly a special place and El Blok provides the perfect place to stay and experience the island.
---
more pics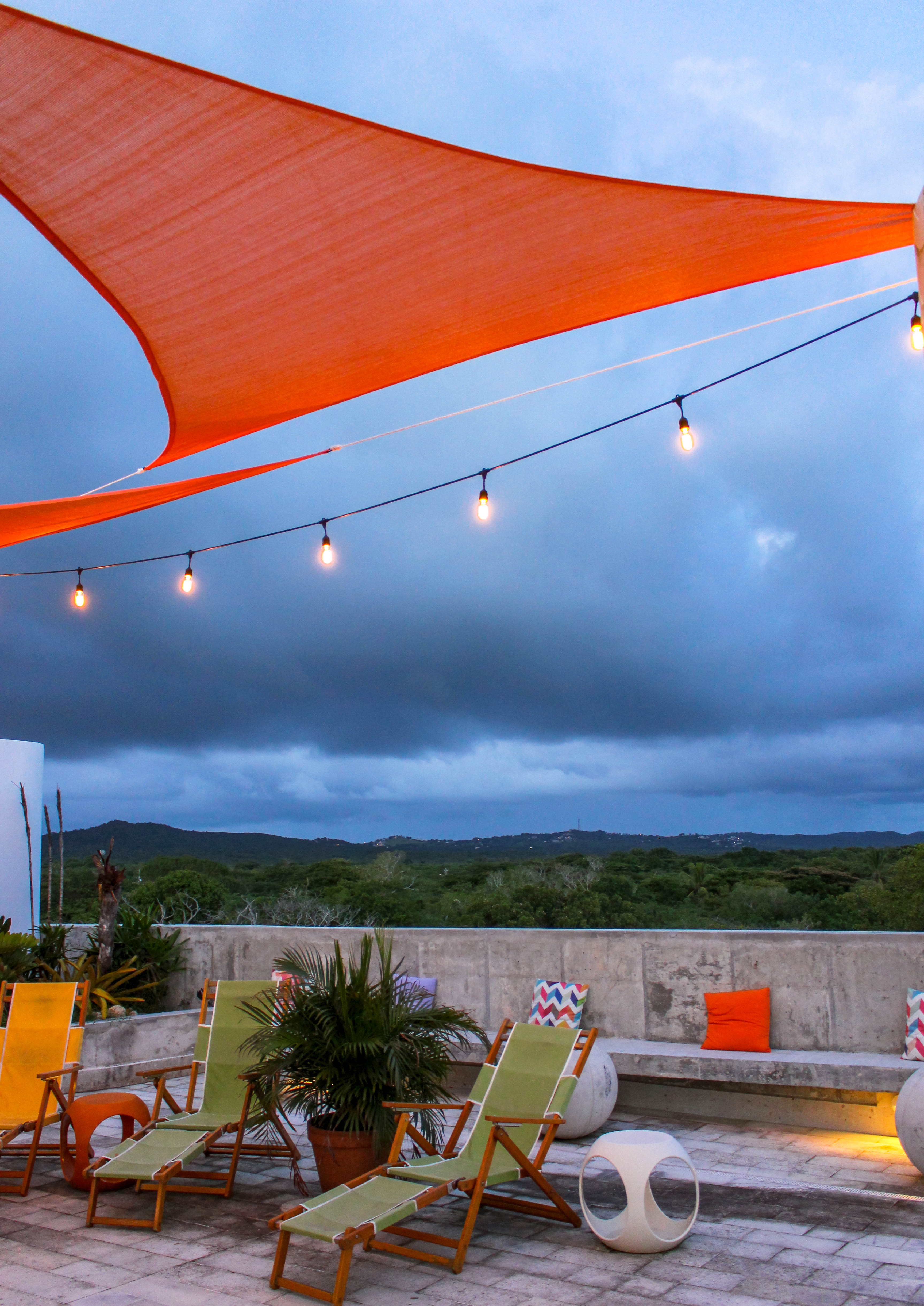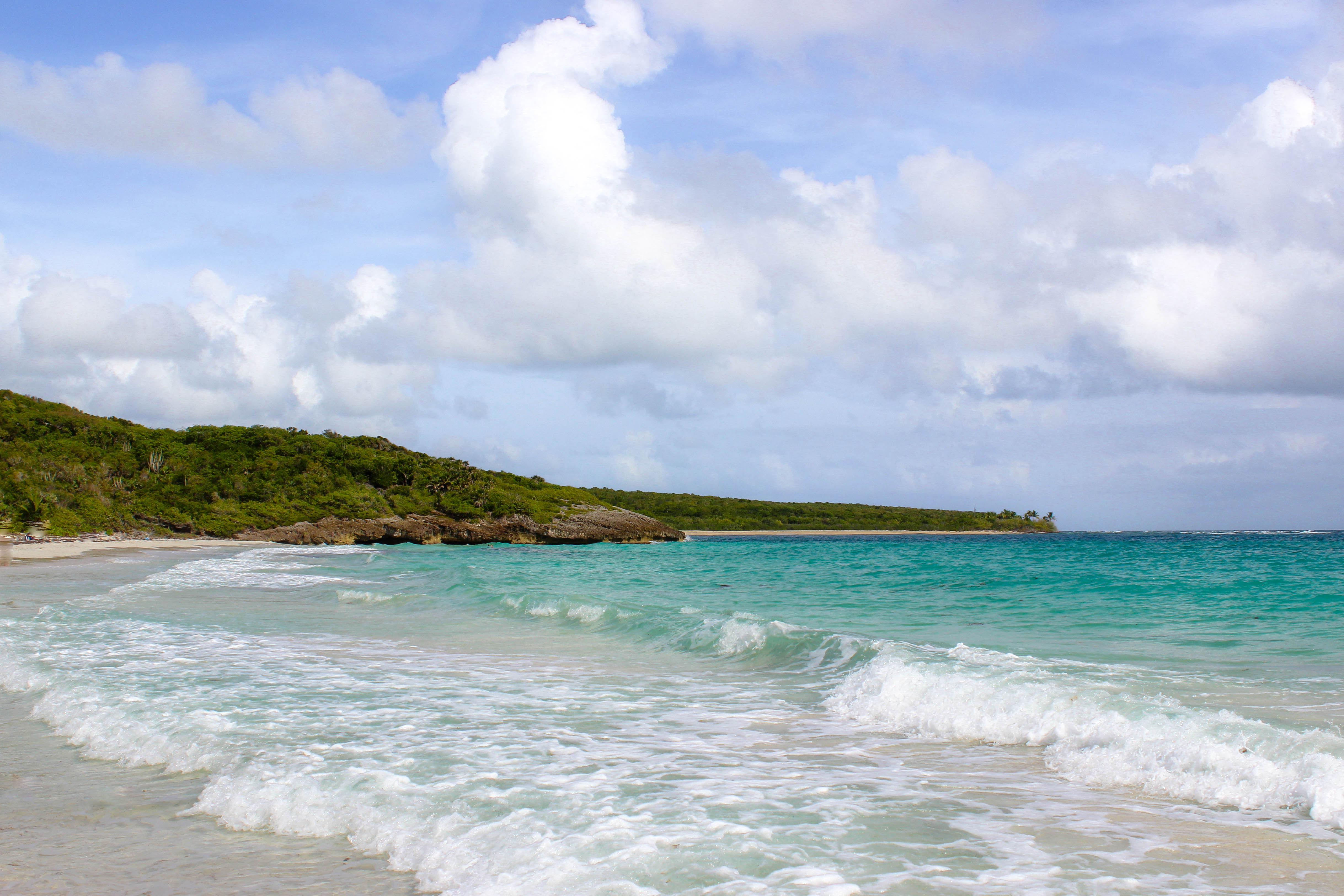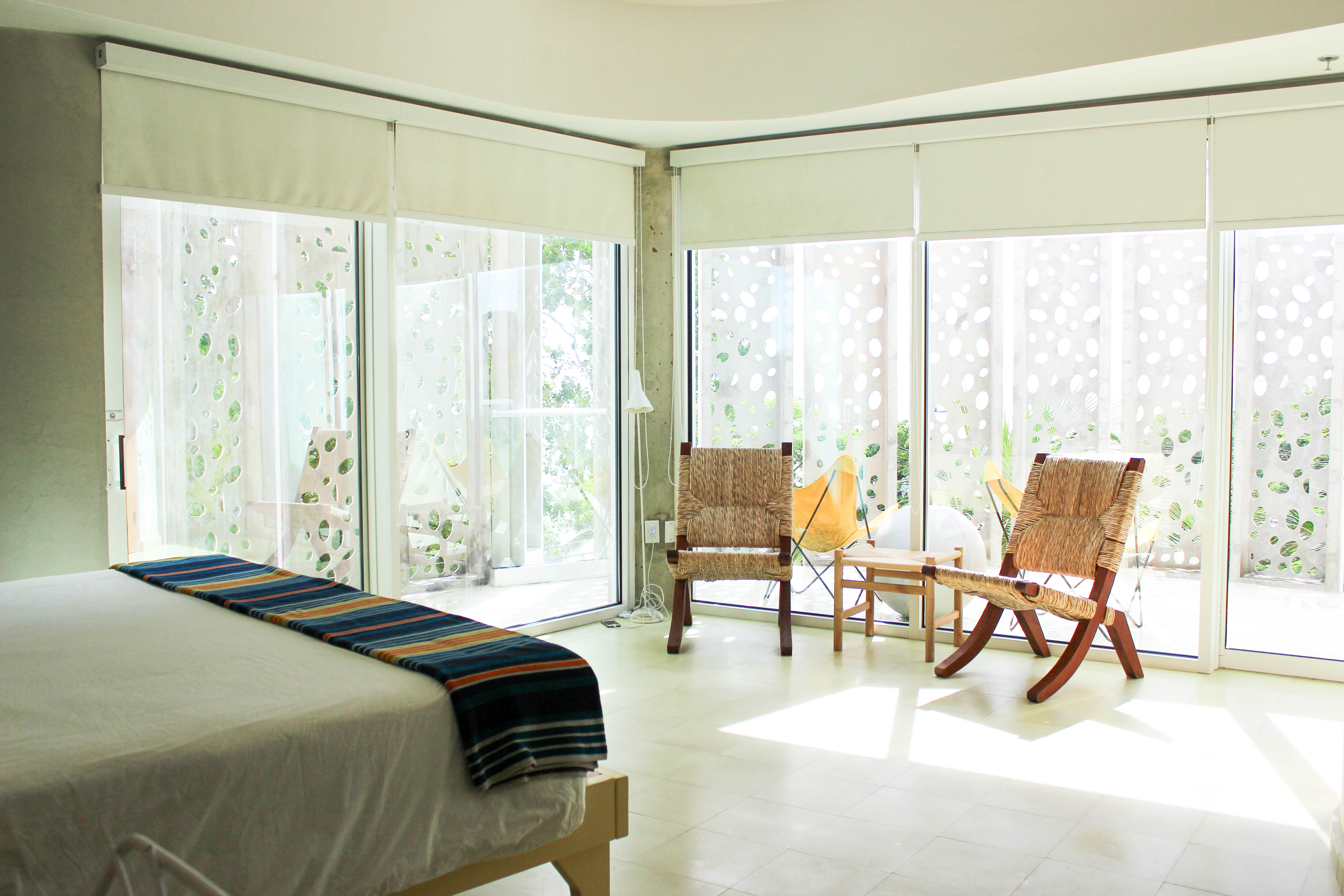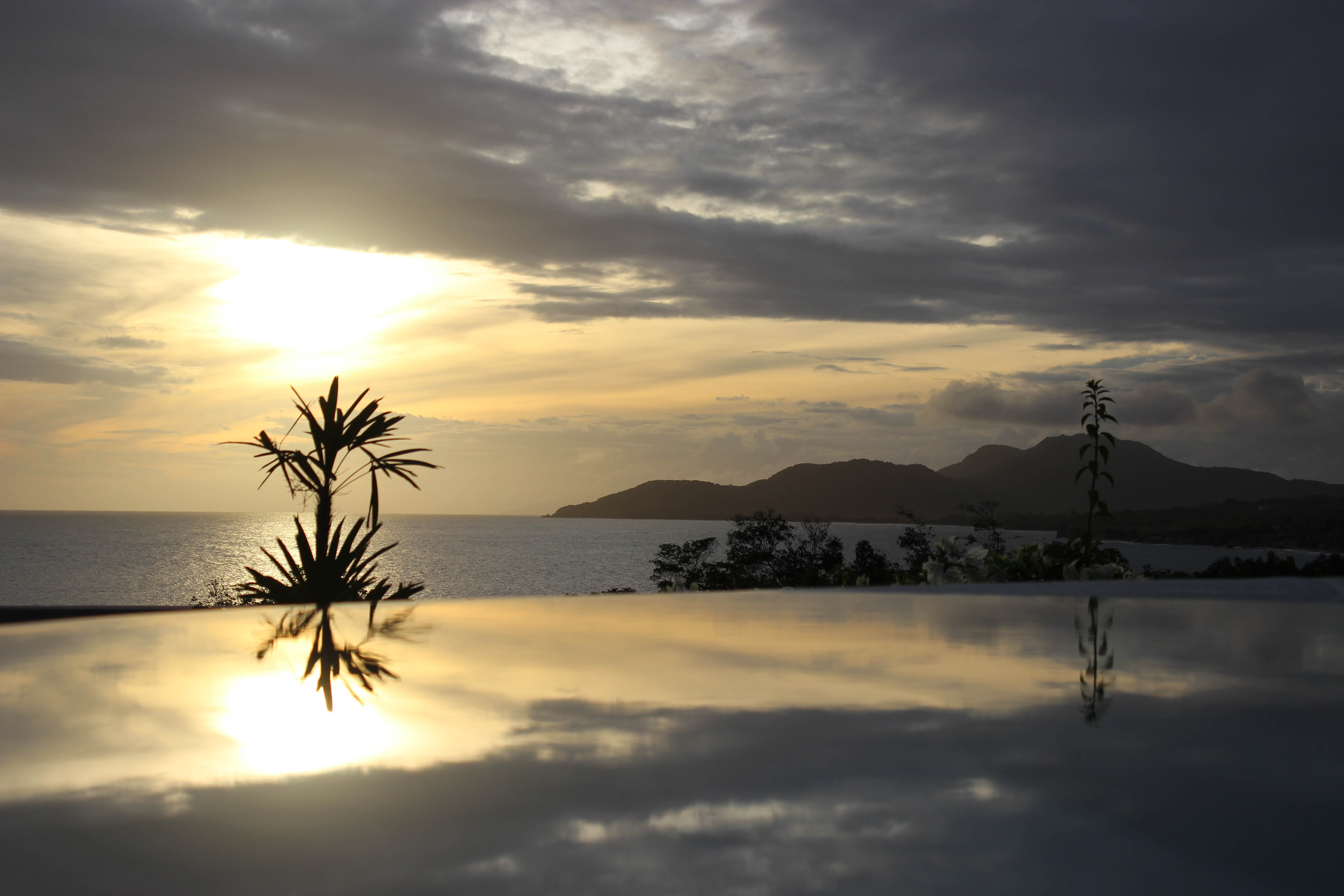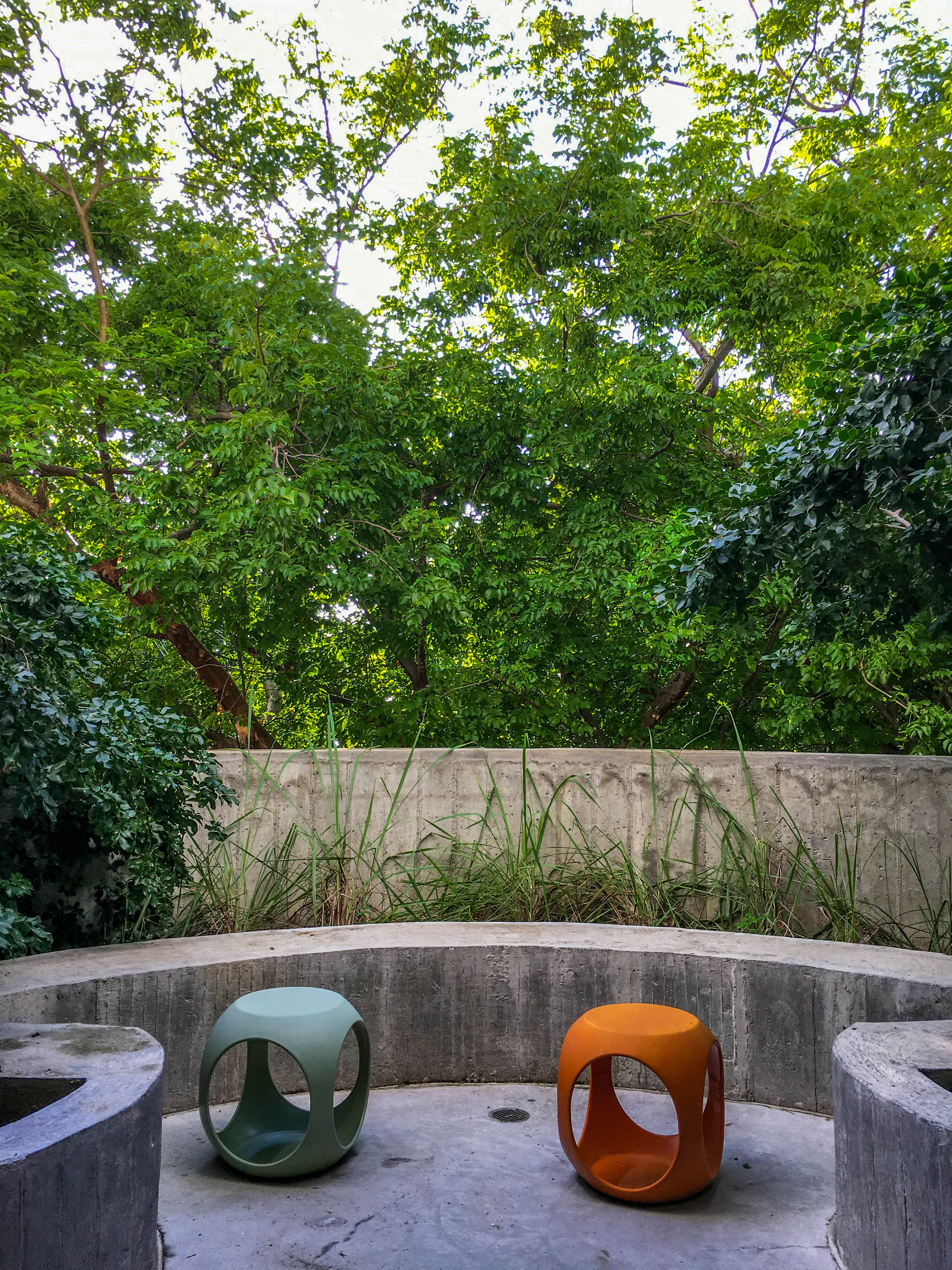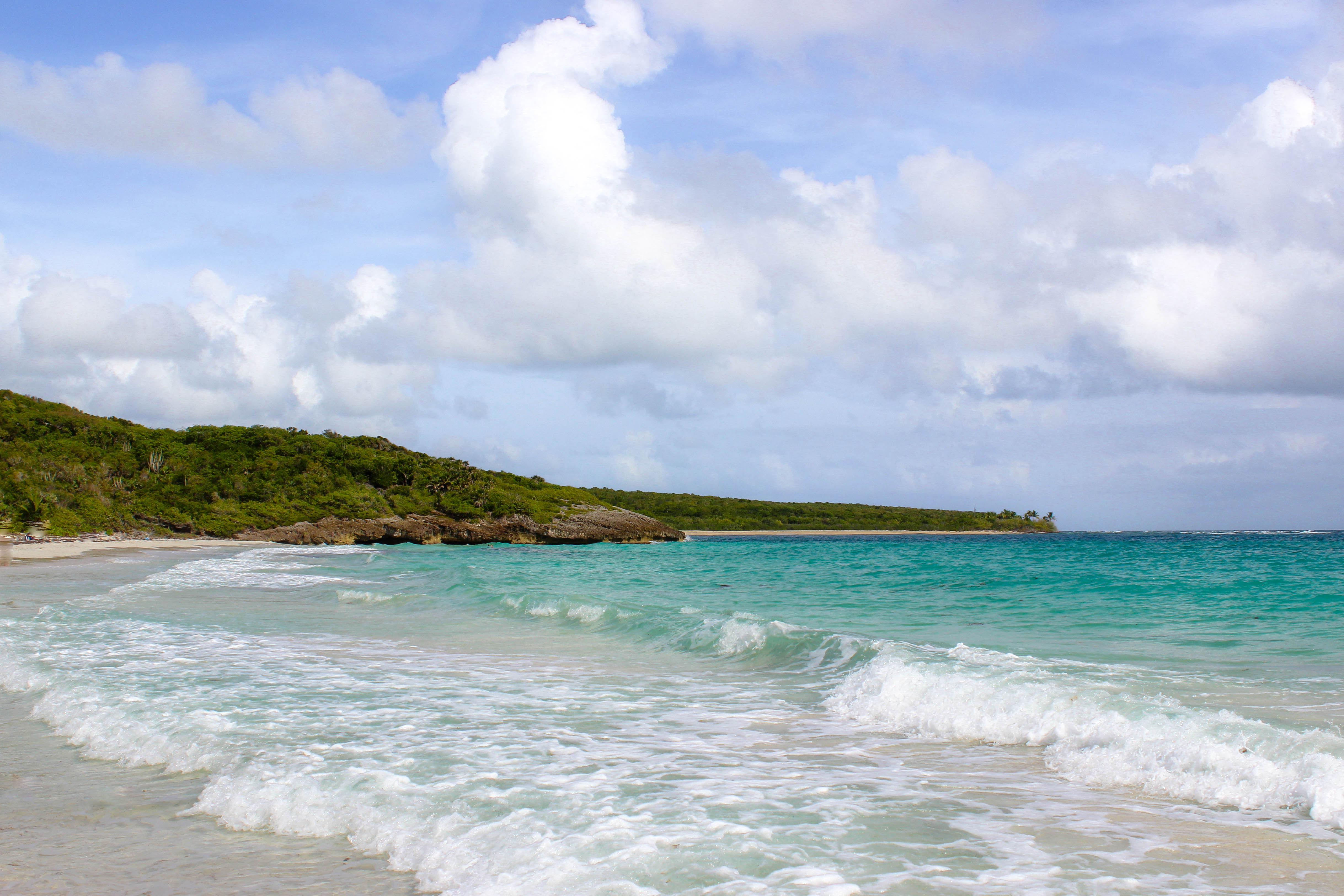 Compass + Twine was a welcomed guest of El Blok and thanks them for a spectacular weekend visit. As always, all opinions are our own.
Comments