Of all the small towns in New England, Newport, Rhode Island is certainly one of the most charming. Locally owned boutiques and family run restaurants line Main Street, and old Victorian-style houses are nestled along the side streets. A 5-minute walk from the center of town and you'll find a boutique hotel that takes you to another place in time.
The vibrant purple façade of the Gilded Hotel sits boldly on a quiet, tree-lined Newport street. A golden lion statue at the top of the sweeping front porch beckons you in from the sidewalk. Awash in brilliant colors and fun prints, the 17-room boutique hotel playfully stands out against the typical New England style, providing guests with a classy and eclectic escape.
The Gilded Age inspired design is woven beautifully throughout the 3 story building. Ornate gold frames, brilliant wallpaper and regal furniture define the space. We were particularly enamored with the pinks, greens and purples found in the parlor room.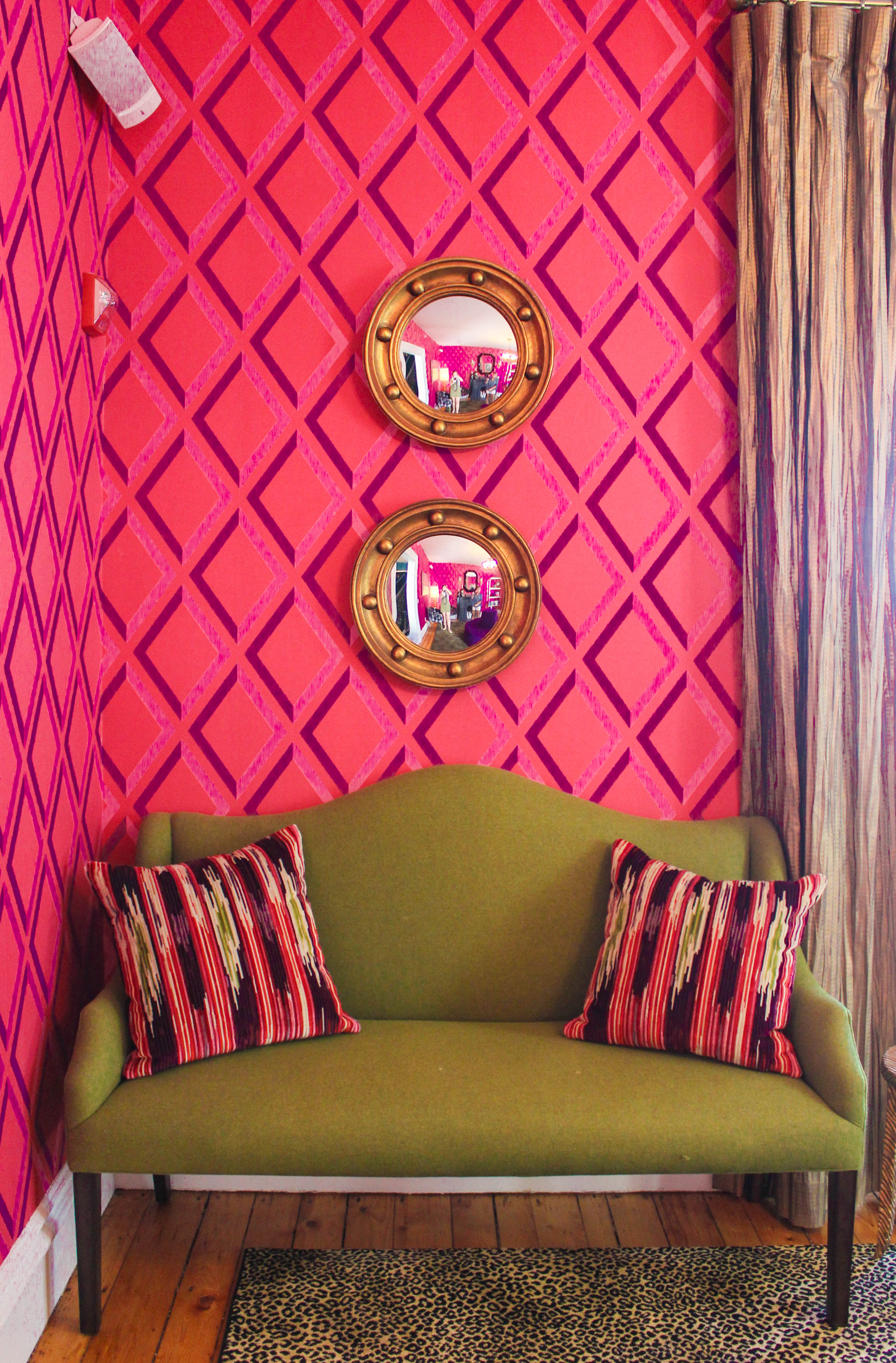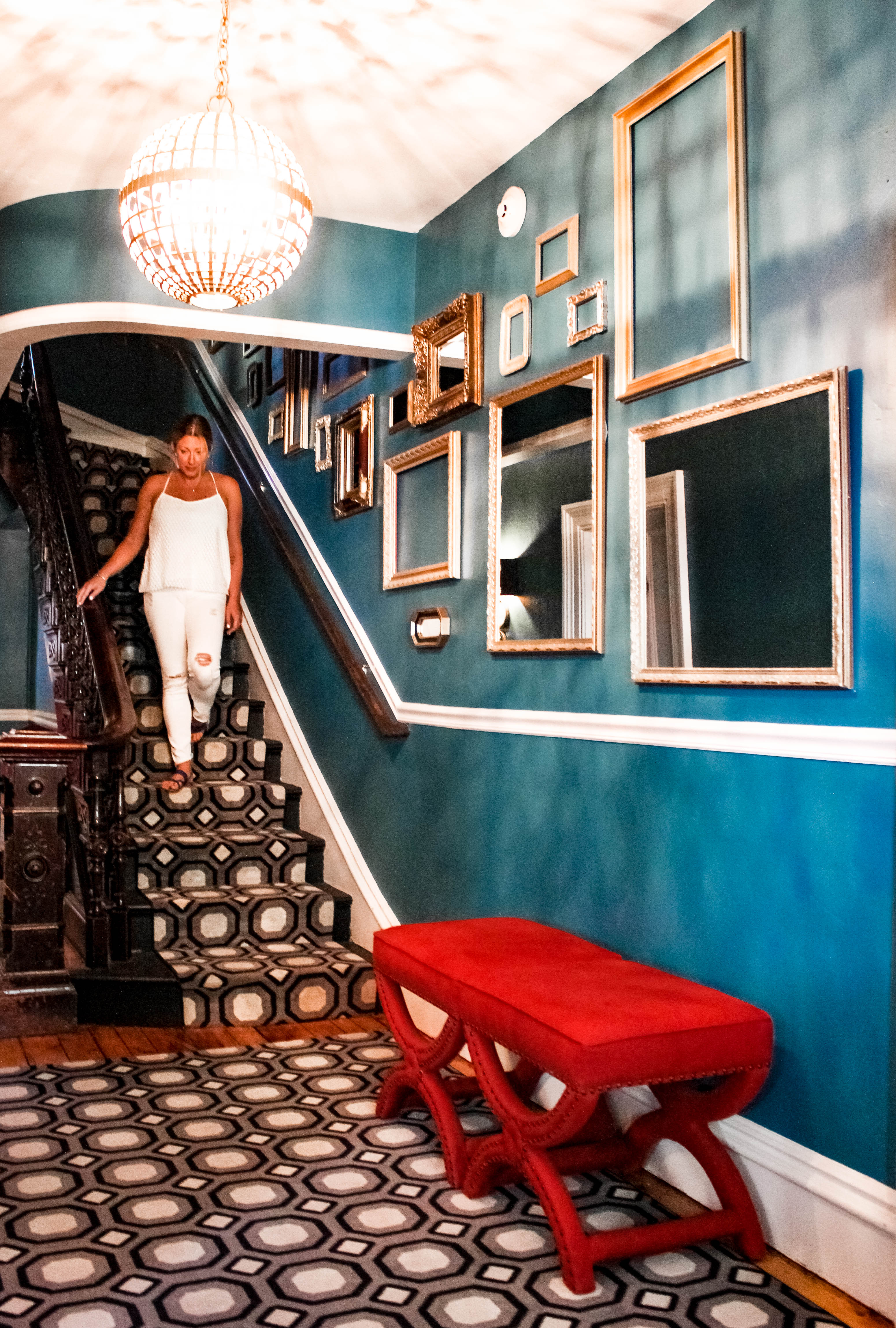 The bedrooms at the Gilded Hotel burst with character. Large windows allow natural light to pour into the room, illuminating the colorful, rich-in-tone decor. In our room, playful prints were juxtaposed with a statement lucite desk in the sitting area. Best of all, you can sink into the most comfy, cloud-like bed at the end of a long day of exploring Newport.
Upon check-in, each guest is provided with an ipad loaded with all the info you need to plan your perfect day around town. Restaurant recommendations, favorite shopping areas, and the best activities for an afternoon by the water are all conveniently at your fingertips.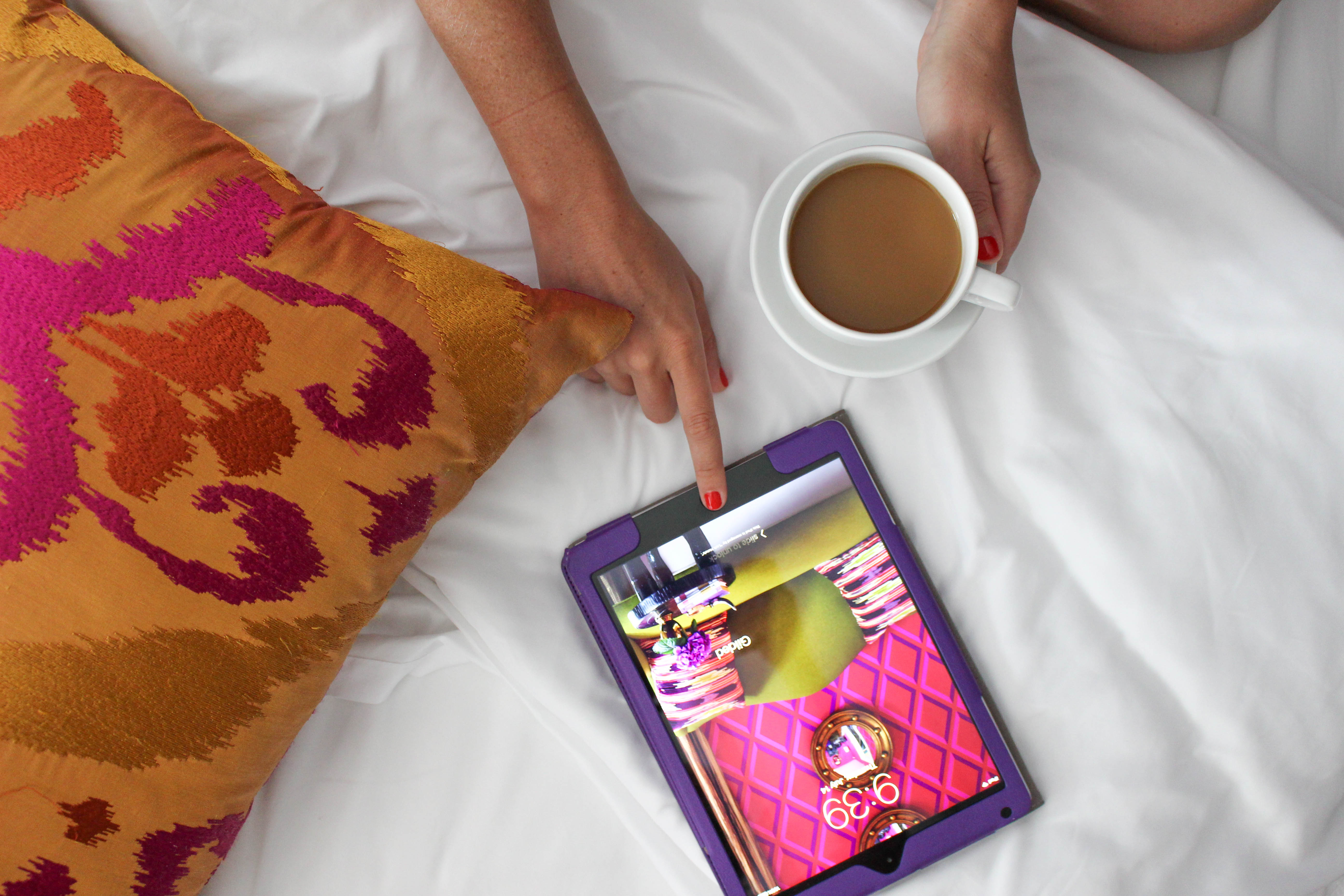 Each morning, a gourmet breakfast is served in a beautiful spread of sweet and savory small plates. Pick and choose from an array of delicious treats, like warm cinnamon and sugar monkey bread, frittatas, freshly baked scones, and melon spheres neatly arranged in individual glasses. Enjoy your breakfast inside in the sunroom or outdoors in the Gilded's courtyard.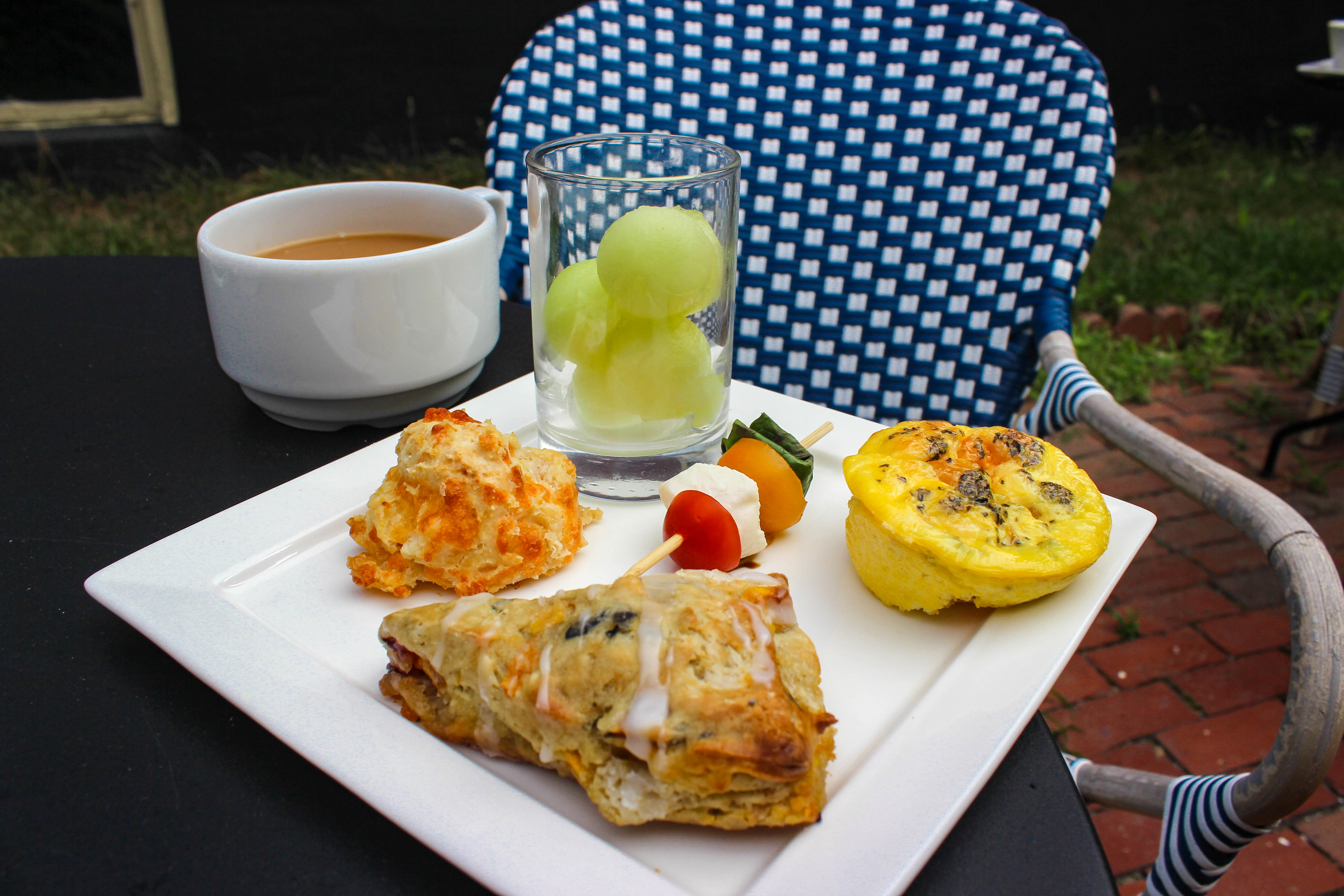 A signature property of Lark Hotels, Gilded Hotel offers a fun mix of modern amenities and historical charm. One of the best boutique hotels in Newport, the property is vibrant, inviting and well run. The location couldn't be better, tucked away on a picturesque side street only a short walk from town. You won't find a better boutique hotel experience in Newport.
For more on Gilded Hotel – see here.
To check out more Lark Hotels properties – see here.
Compass + Twine was a welcomed guest of the Gilded Hotel and thanks them for a lovely stay and an amazing breakfast spread! All opinions are our own.
Comments