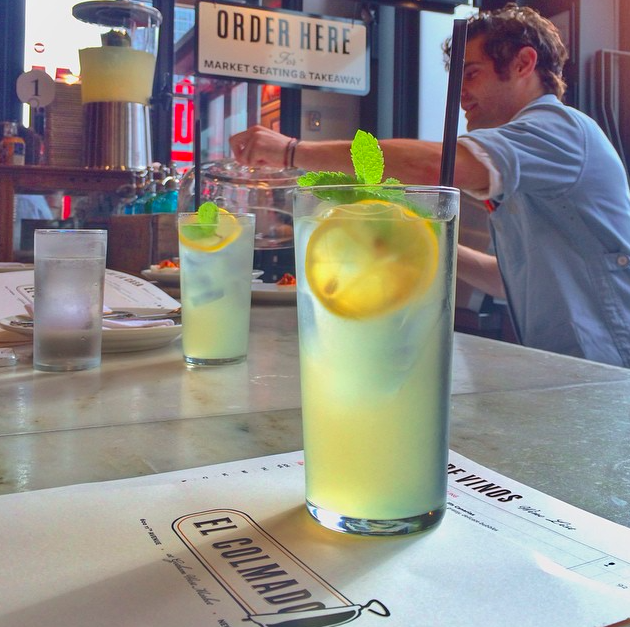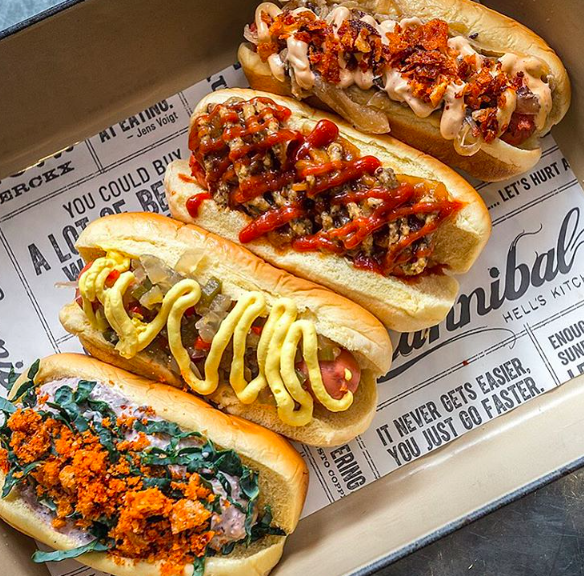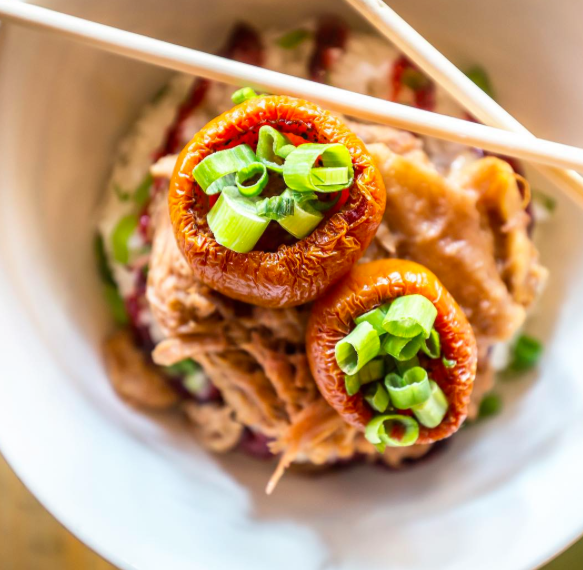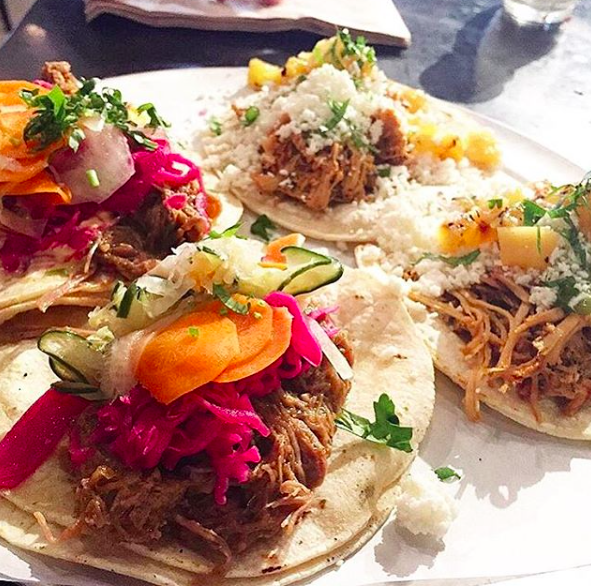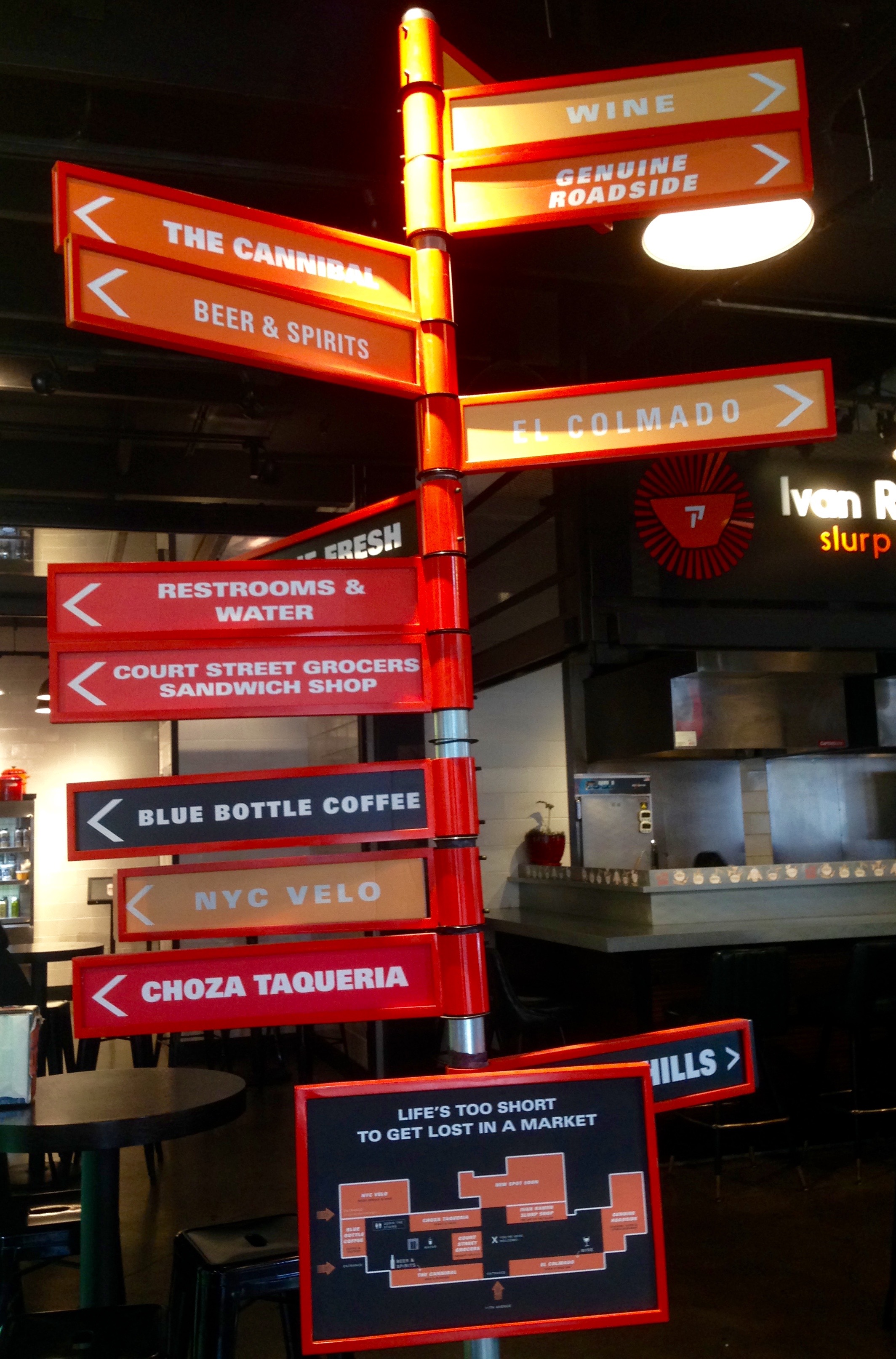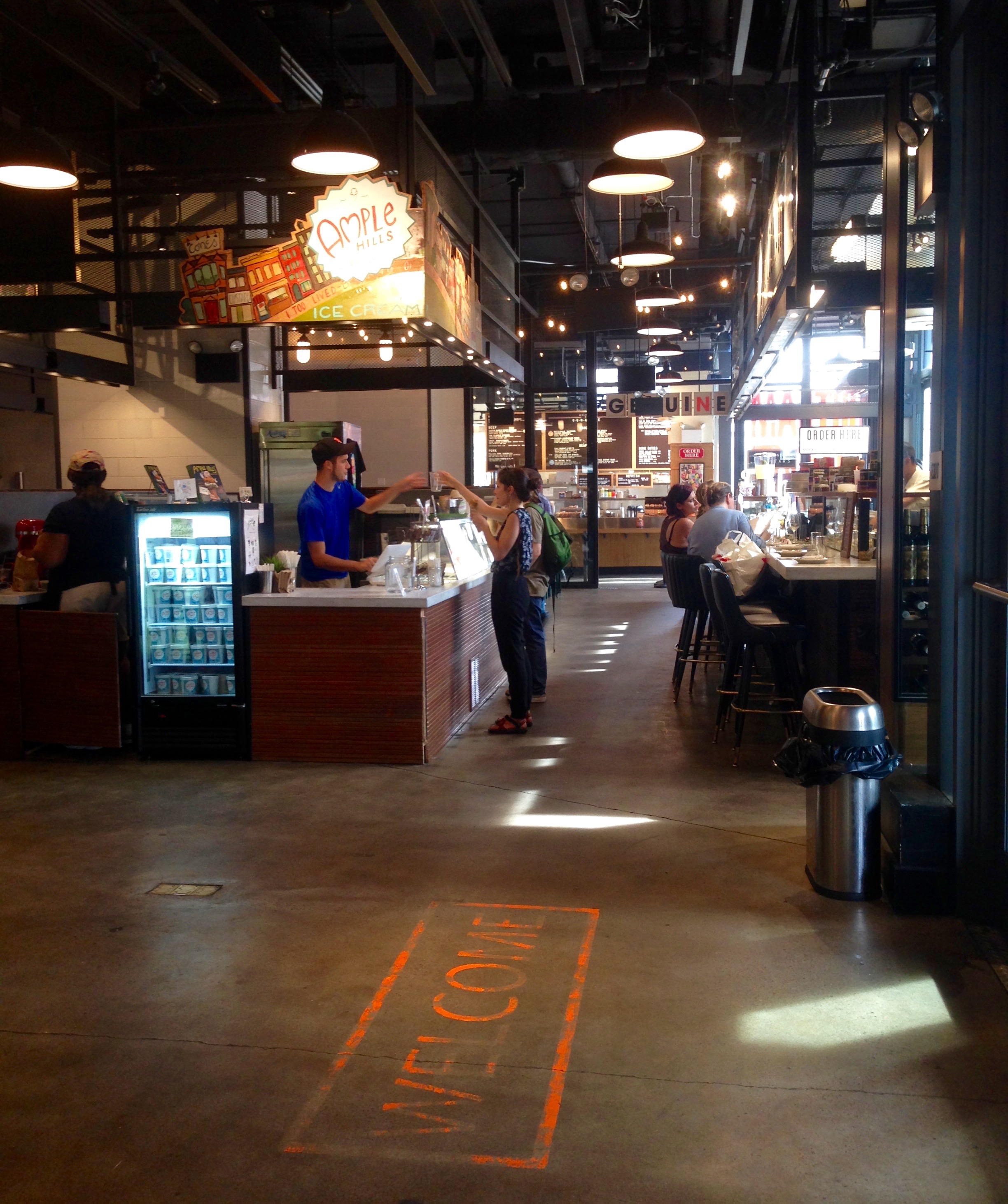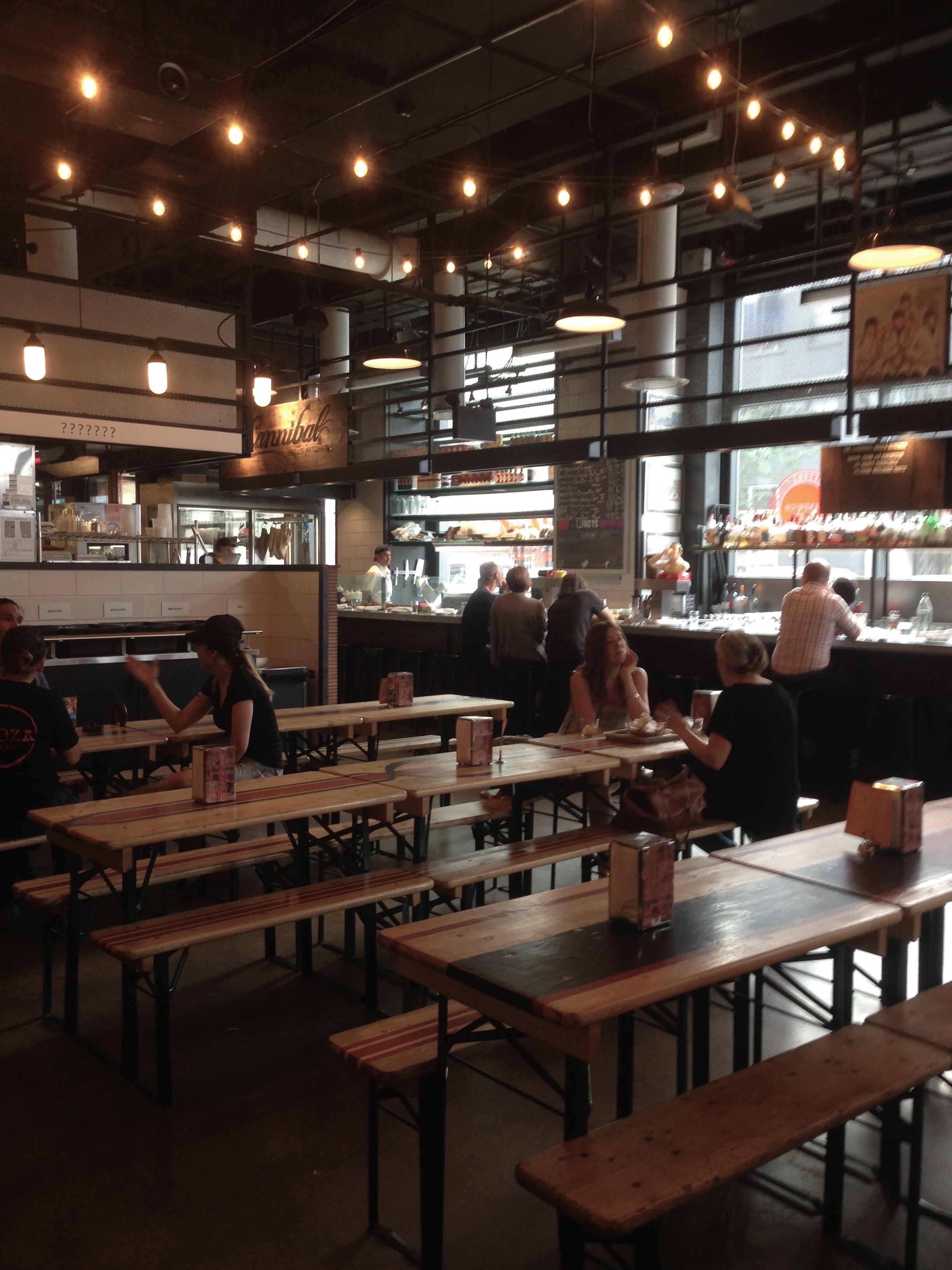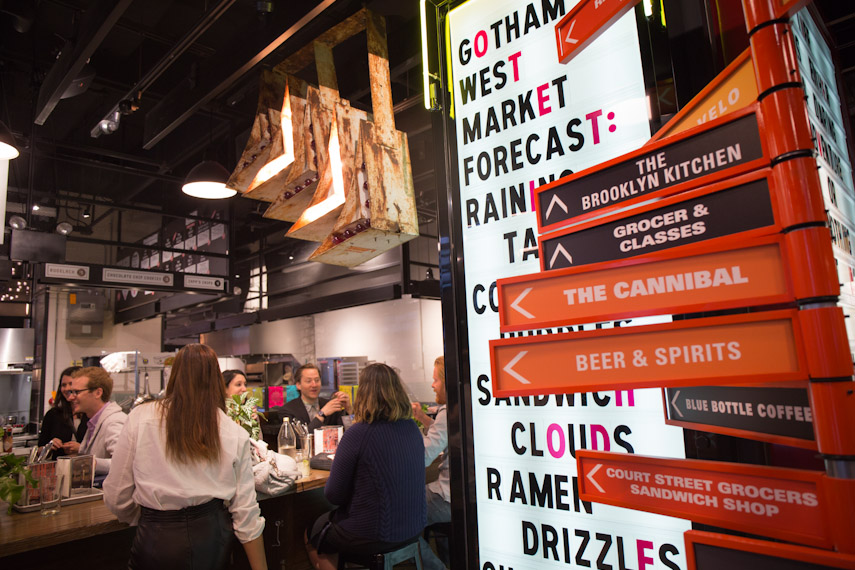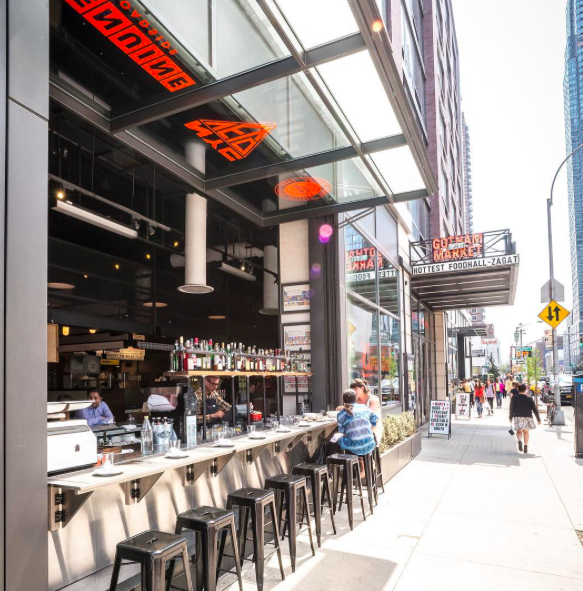 Photo Cred: Gotham West Market and Compass + Twine
If you live in the residential building upstairs from Gotham West Market, you're making the rest of us super jealous. If only we could all walk downstairs to an artisanal market with eclectic, gourmet food vendors any time we please!
Gotham West Market is in the heart of Hell's Kitchen and is a destination of its own, even if you don't live upstairs. Featuring 9 acclaimed food vendors, the options range from some of the city's best ramen to Spanish tapas and everything in between. It's the perfect place to pop in and satiate any food cravings you might have. Most of the vendors in the market have a separate brick & mortar restaurant elsewhere in the city, which are some of the most desired and hard-to-get-in restaurants around. Want to dine at Cannibal but don't have a reservation? Want to have some Ivan Ramen without the long wait? Gotham West Market has outposts for these restaurants and more.
There's plenty of space to walk around while perusing the various menu options. If the bar-style seating is full, head to one of several picnic tables to enjoy your meal. The Market even has a large screen projector which they pull down for weekly movie nights or big sports games.
*Vendors Include: Indie Fresh, Ample Hills Creamery, Genuine Roadside, Blue Bottle Coffee, The Cannibal, El Comaldo, Court Street Grocers Sandwich Shop, Ivan RamenS Slurp Shop, Choza Taqueria.
Comments