The North Woods of Minnesota is a stunning part of the country.  There's so much to do, and the town of Grand Marais is the perfect place to hang around, especially in the summer months. At the first hint of warmer weather, the town comes alive. Locals come out of hibernation and reopen their shops and restaurants, and visitors flock from near and far to take in the stunning views of Lake Superior and enjoy all the outdoor activities. From hiking to wine tasting, there's truly something for everyone in Grand Marais, and tons of delicious eats to go along. The next time you find yourself in northern Minnesota, be sure to follow our guide to make the most of your time in the North Woods.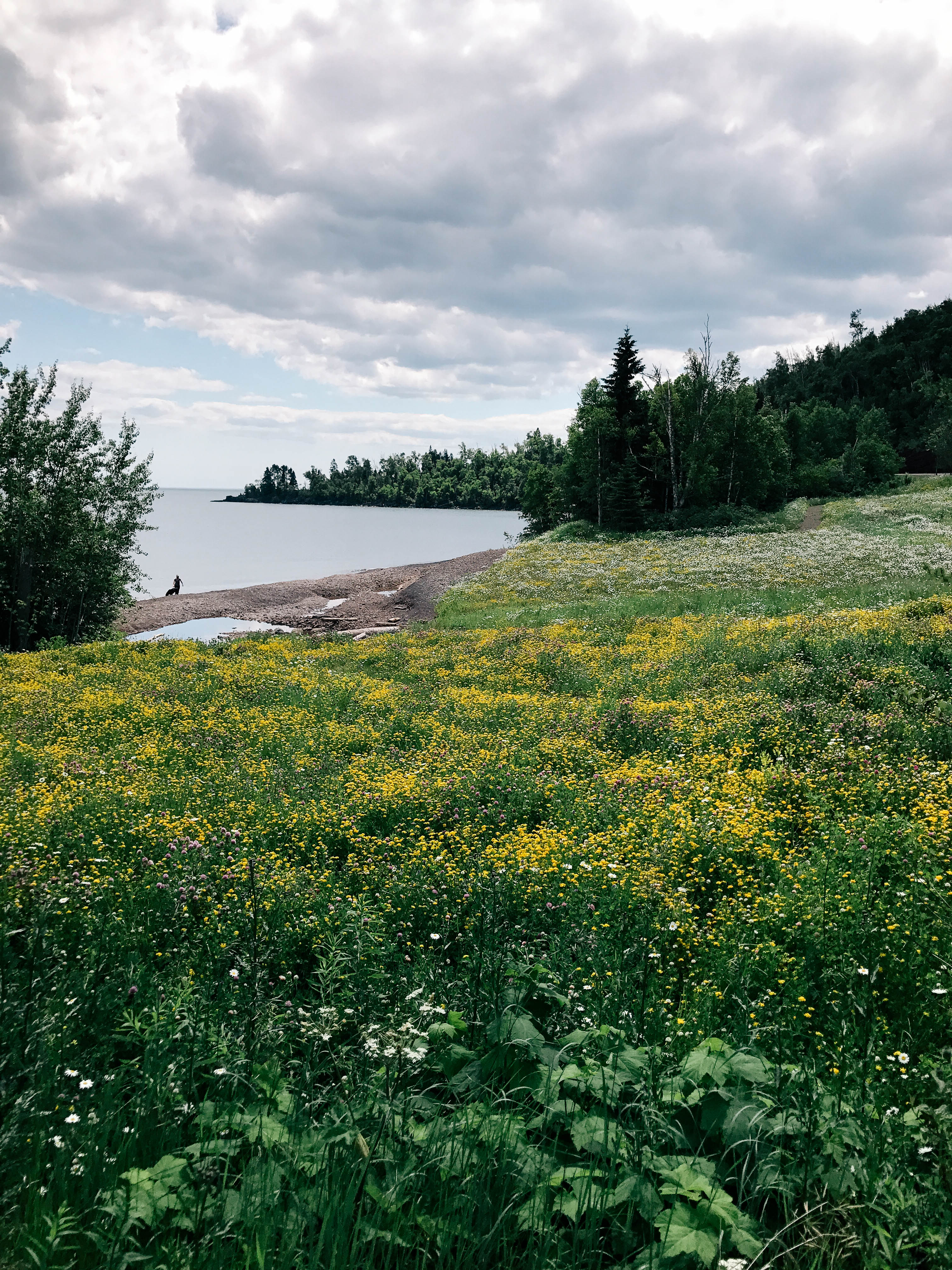 ---
what to do
Go for a Hike
There are dozens of trailheads around Grand Marais so you just need to decide the level of difficulty your in the mood for that day. Our favorite is the Oberg Mountain Loop along the Superior Trail. It begins a bit steep and delivers some stunning views at the top. The entire loop is just over 2 miles, so it's fairly quick for those early climbs provide a pretty good workout.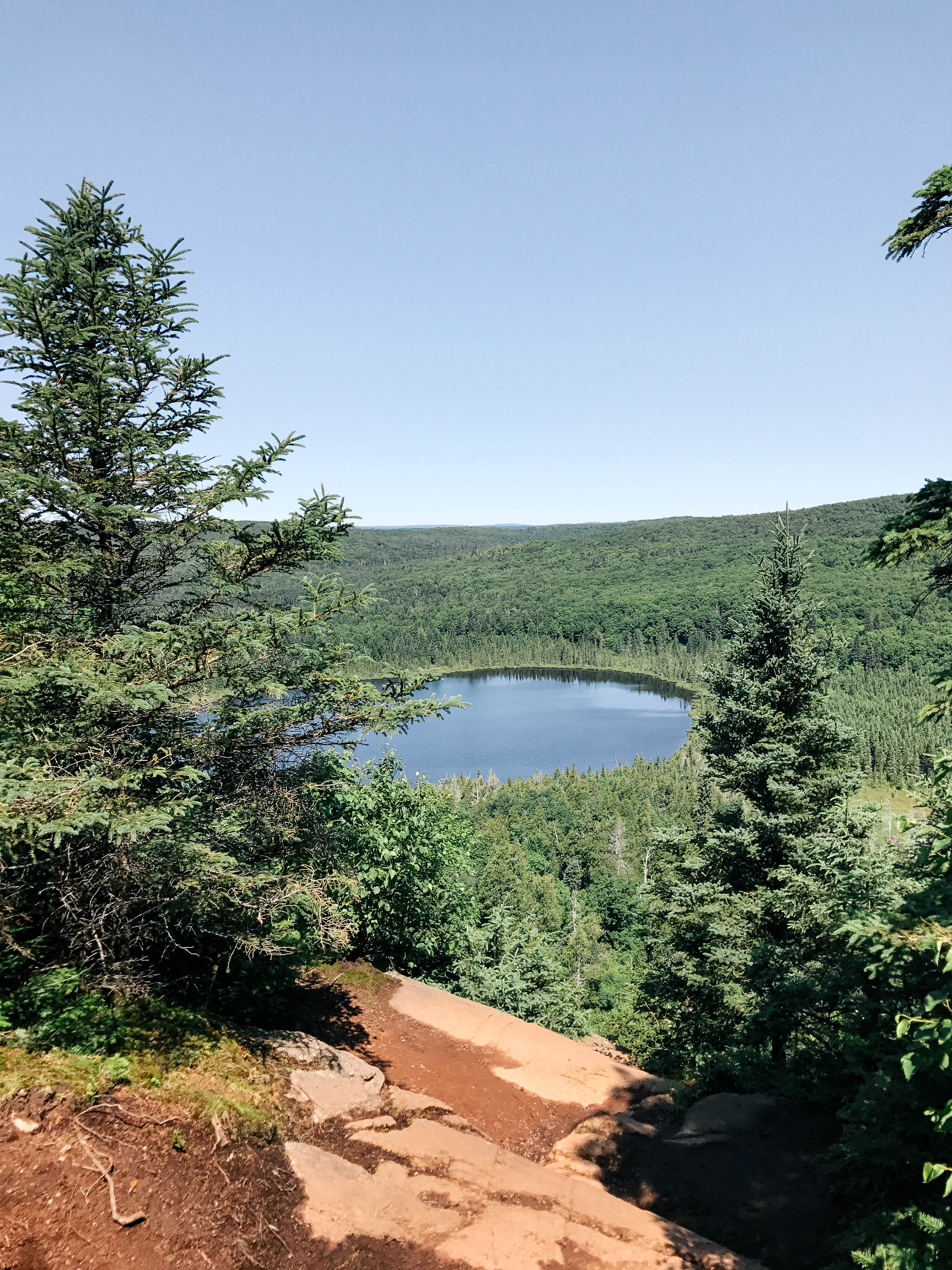 Taste Some Wine 
Set in a ultra modern building at the end of a gravel road, North Shore Winery is a great place to stop in to sample some local Lutsen flavor. White and red wines are made on site with California grown grapes. On a hot summer day, you can't beat sipping their crisp Viognier while enjoying their live music outside.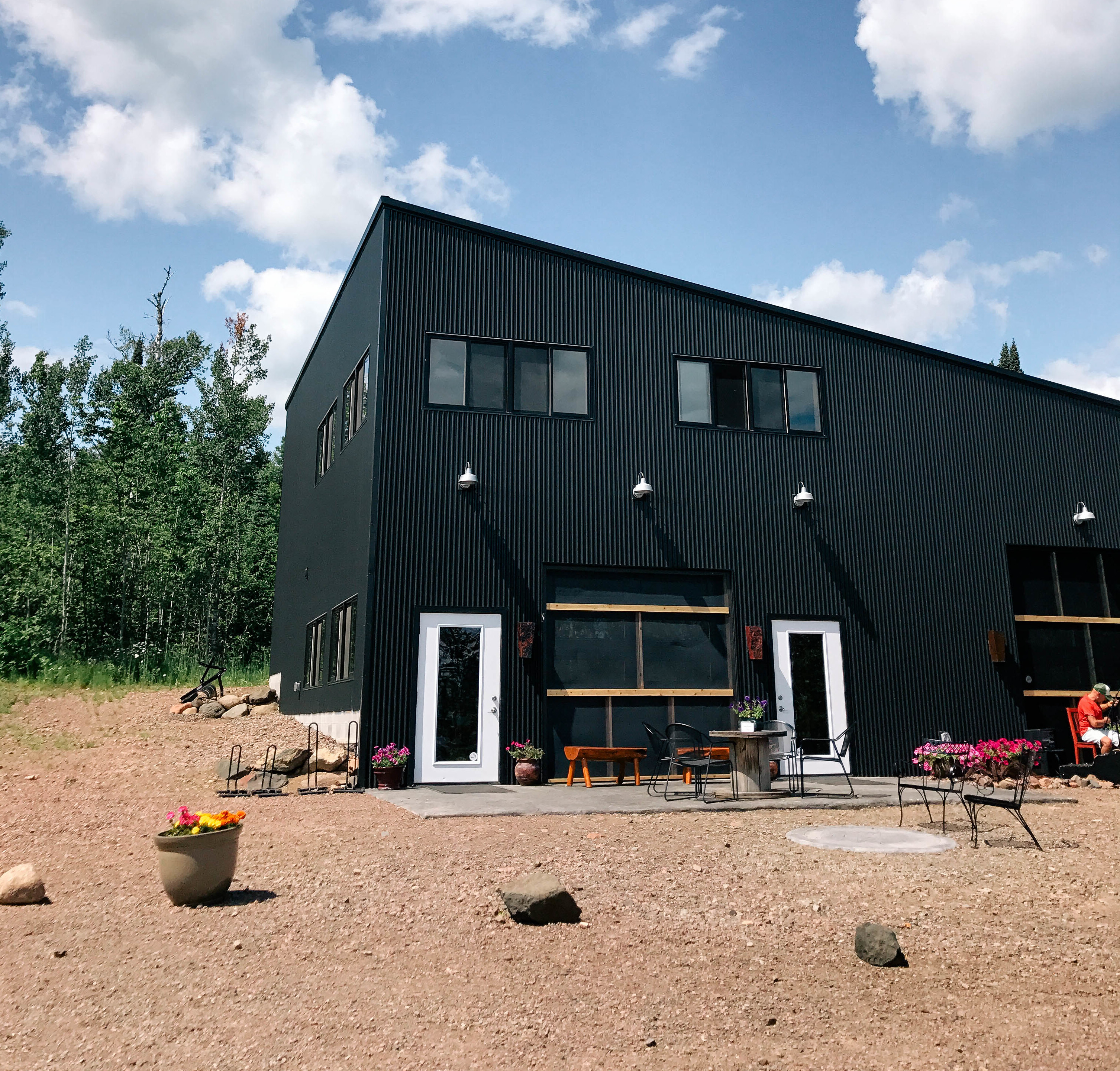 Shop in Town
Like any good small town, you'll find a candy shop, souvenir store, a shop filled with anything you might need from cookware to clothing, and a few hidden gems. Our favorite is a boutique called Upstate MN. The eclectic and highly curated offerings will likely having you whipping out your wallet a few times before you've gathered all the goodies. We left with a super cool jumbo folding knife, a delicious smelling honey infused candle, and a few hand painted bowls.  If you can't make it to Grand Marias, no worries, you can shop their site online!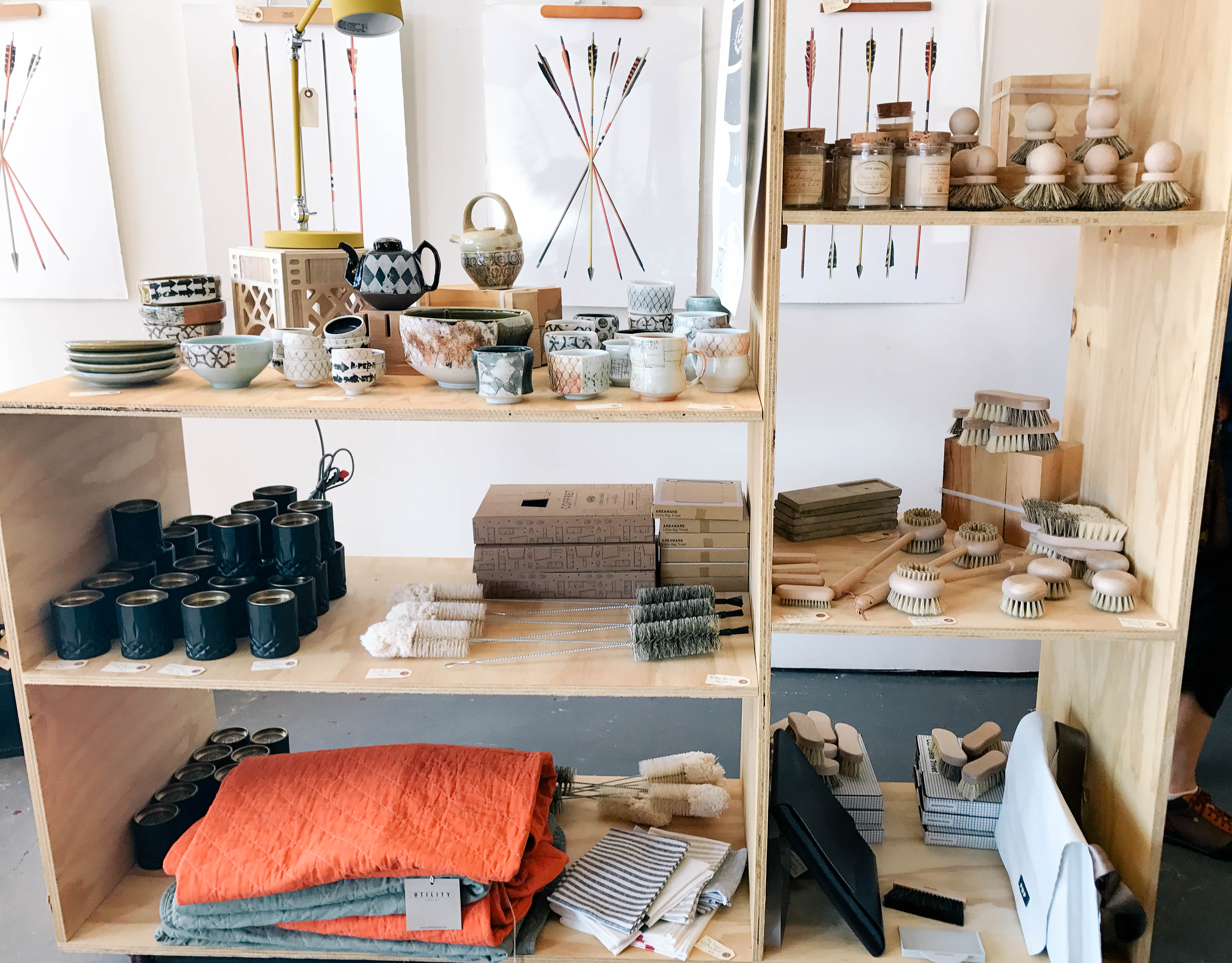 Enjoy a Local Beer
Voyageur Brewing Company is a great spot to spend the afternoon. Sample their brews on a tasting flight and be sure to snag an al fresco seat upstairs. Dogs on leashes are welcome too, so it's a fun time for everyone!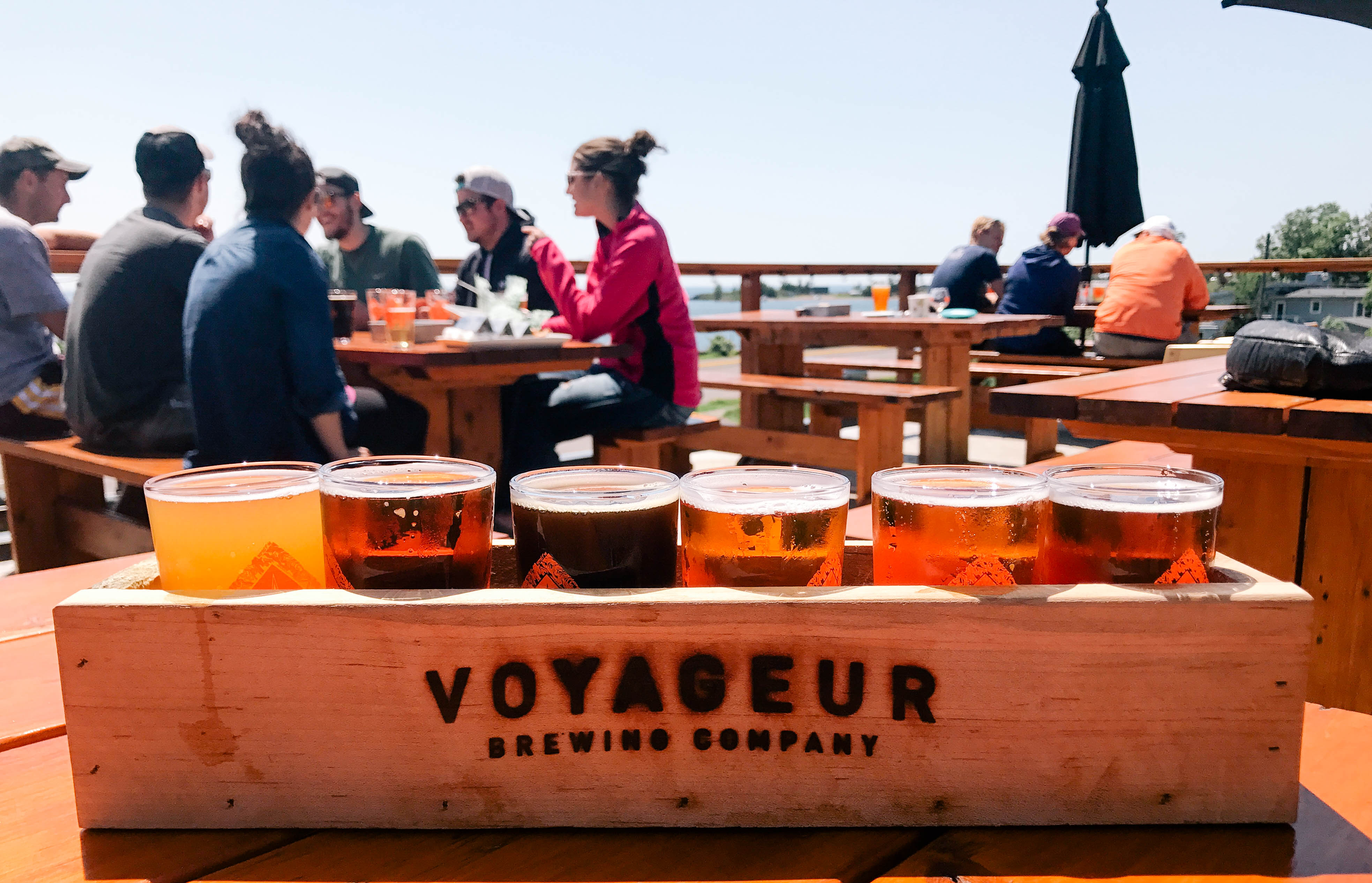 Kayak Lake Superior
A great workout with beautiful views, you can hook up with one of many outfitters in the area for a guided tour or slip into a boat for a solo spin around the lake.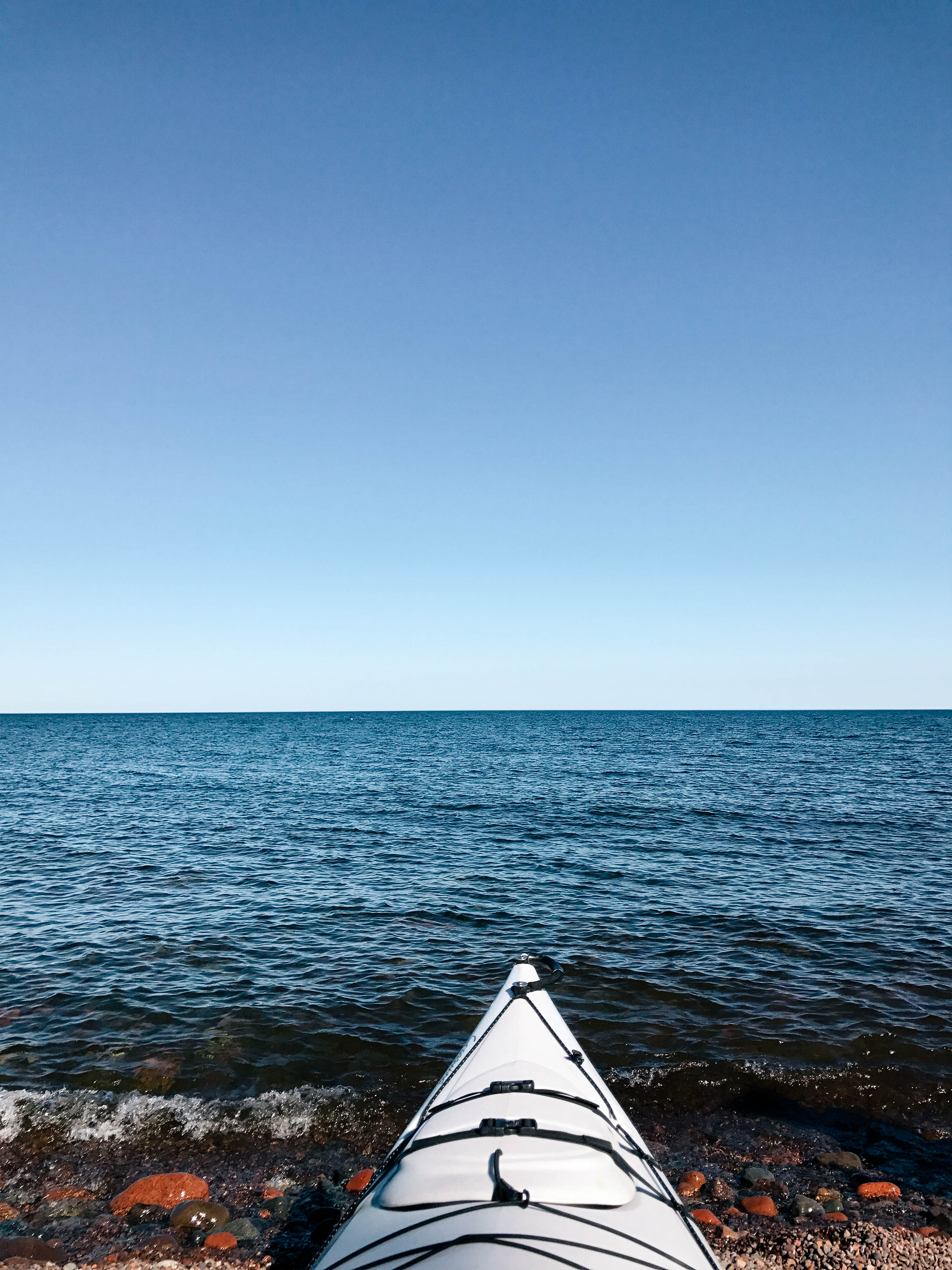 Get the World's Best Doughnut
Seriously, they're that good. Follow the sugary smells in town to World's Best Donuts and try their signature glazed cake doughnut. Even yeast doughnut lovers like us can admit…the glazed cake style was ah-mazing.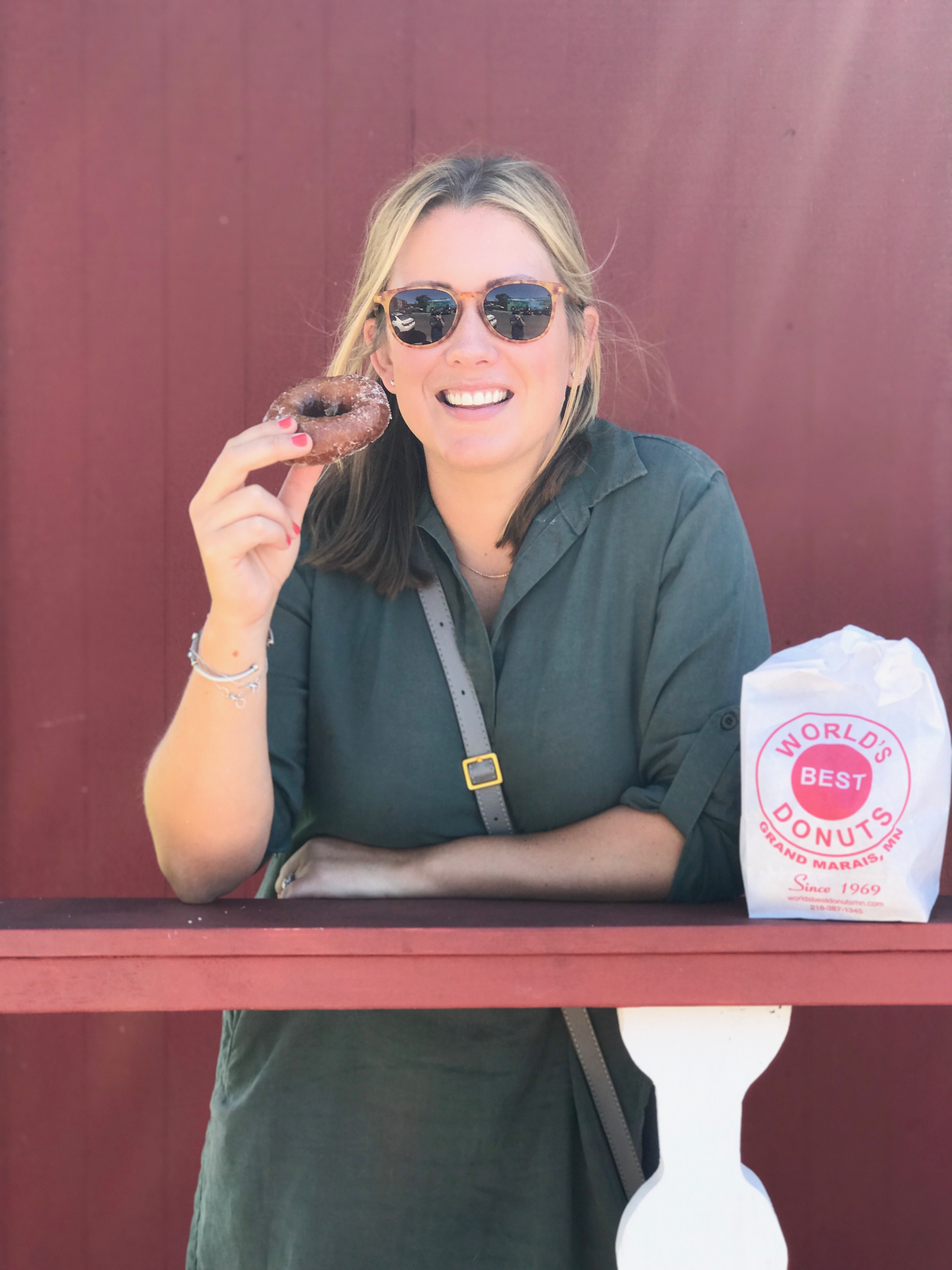 Have a Beach Day
Though you'll find pebbles rather than sand, the beaches were are lovely. Enjoy a day in the sun lake side and if the waters warm enough, take a dip!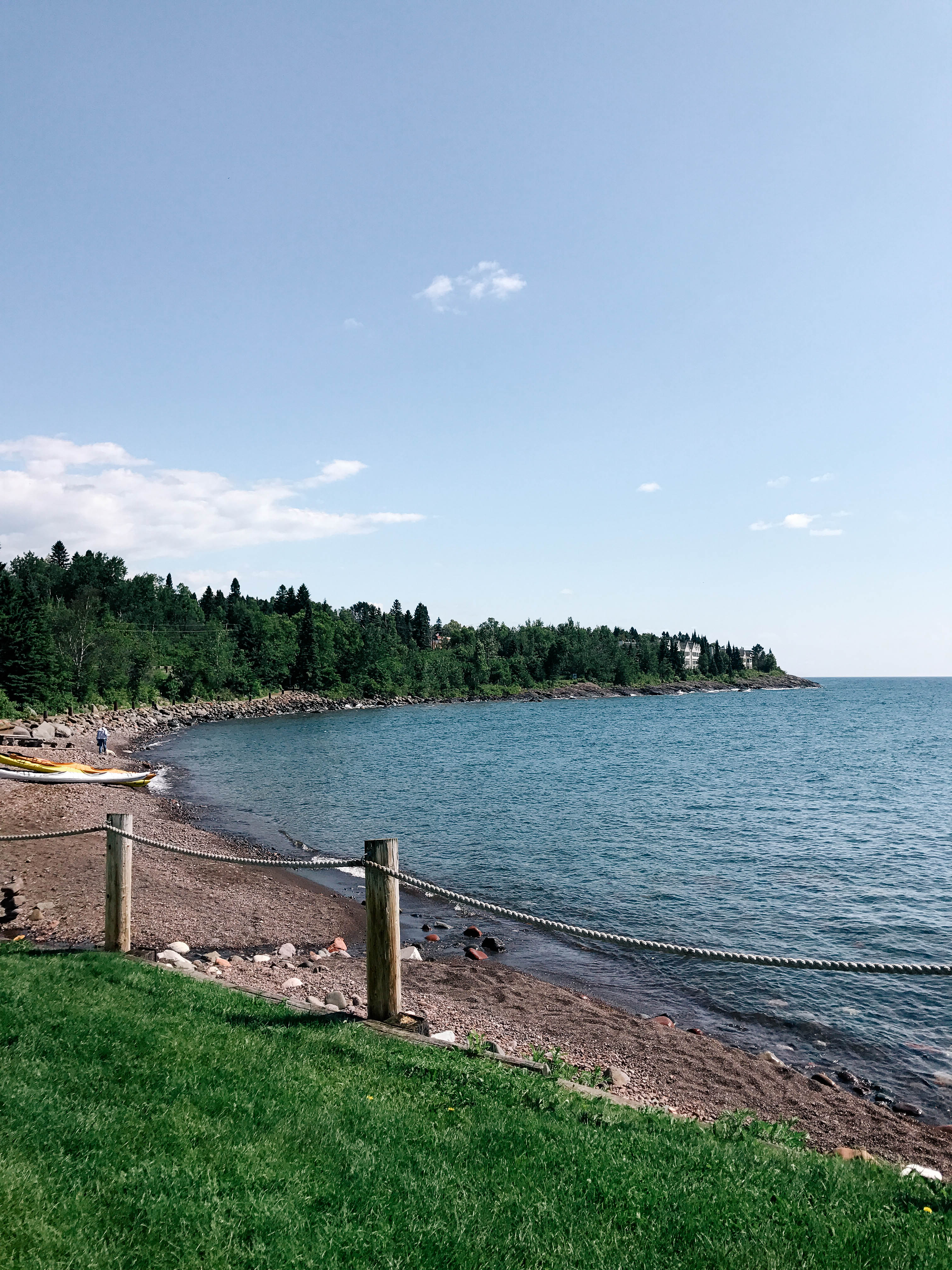 See the Northern Lights
Around 60 miles from the Canadian border, you'll have a chance to see the Northern Lights here. There are several websites that predict the likely hood each day but we also tuned into the local news where they let us know if we'd get lucky. We didn't catch them this time, but chasing the elusive aurora borealis is half the fun!
Sail Aboard a Schooner
A boat ride atop the choppy waves will make you think you're sailing the high seas. A record 50 foot wave was once recorded on Lake Superior and the vastness of the water certainly seems more like an ocean. A day spent sailing, exploring the rocky coast, and maybe even fishing is a day well spent!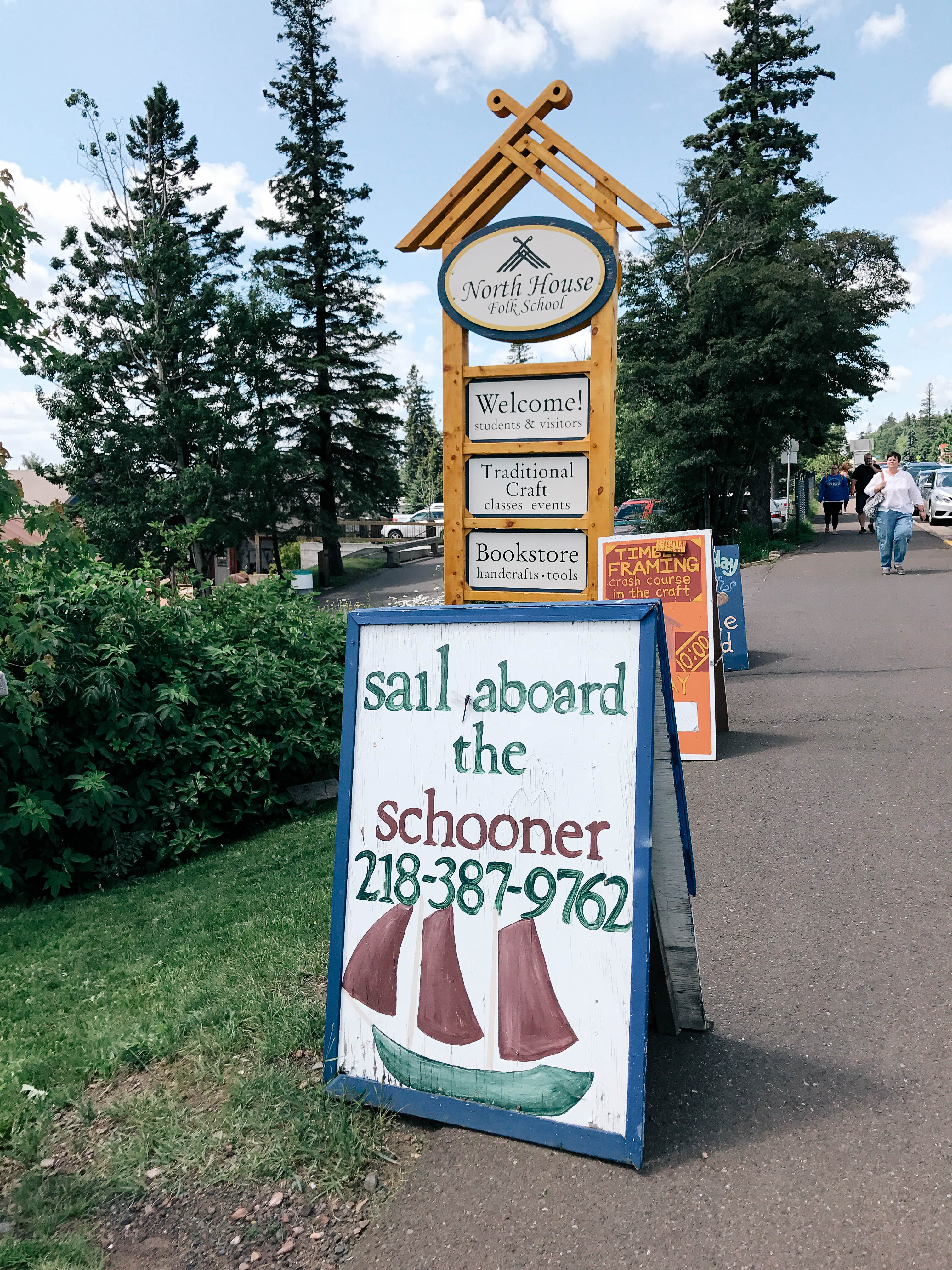 Soar Down the Alpine Slide
Not just for the kiddos, the Alpine Slide in Lutsen is fun for everyone. Go with friends and race down the hill — loser buys the wine tasting at the bottom of the mountain.
Go Skiing
In the winter, there are plenty of slopes to choose from. You'll find some of the best skiing in Minnesota here.
where you eat
Angry Trout Cafe
Set right on the water, there is perhaps not a lovelier spot in town. Casual and perfect to go to with a group, grab a table outside on the dock if the weather is nice. Just caught lake trout or whitefish will likely be the special. The fried whitefish sandwich makes for the perfect lunch with a local beer to wash it down.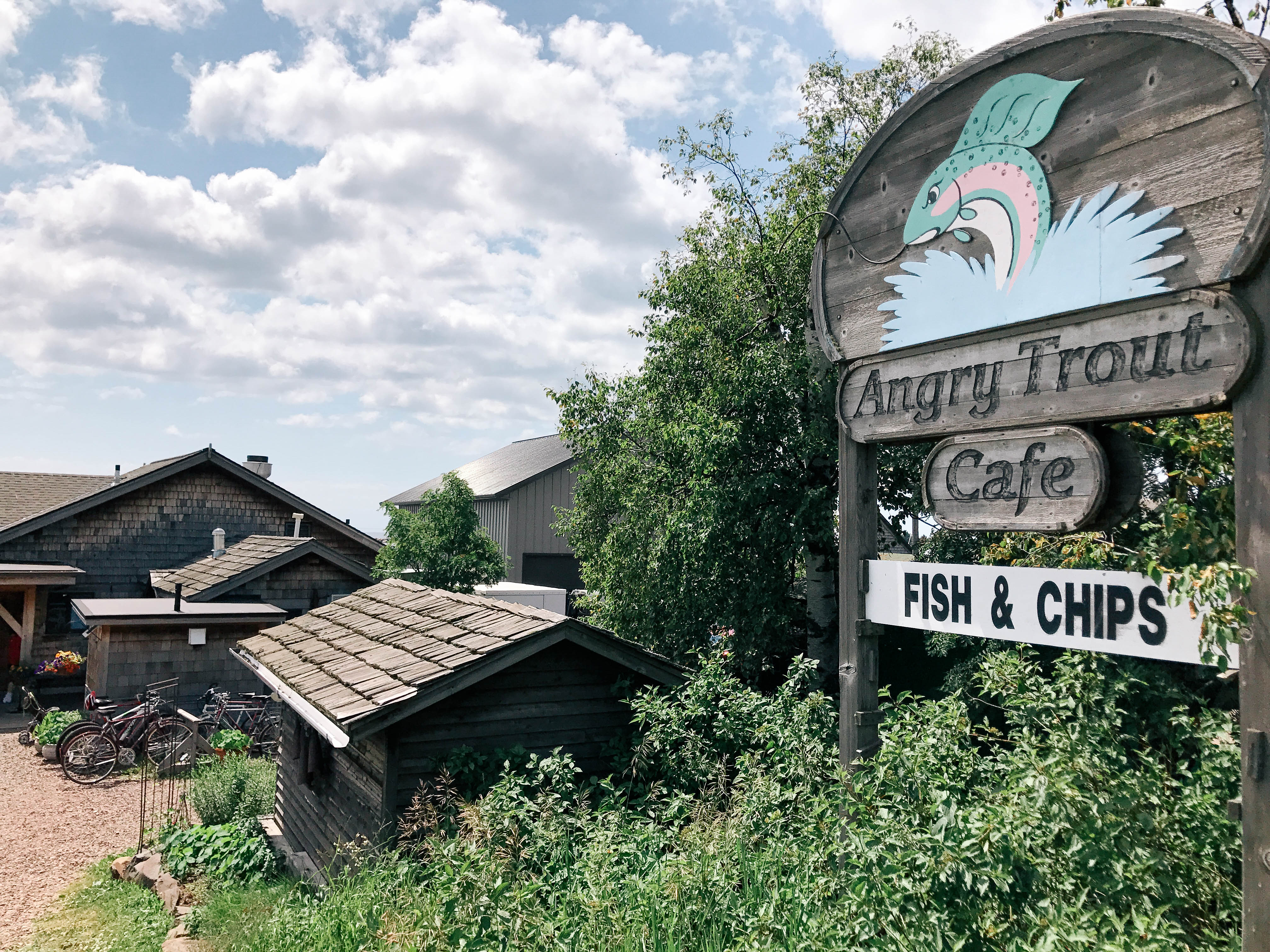 Voyageur Brewing Company
The people behind this brewery know exactly what beer drinkers crave while sipping a cold one. At Voyageur Brewing Company you can choose from a long list of appetizers the pair perfectly with beer. Our faves were the cheese curds and wings but they've also got tacos, burgers, and a dozen other salty options.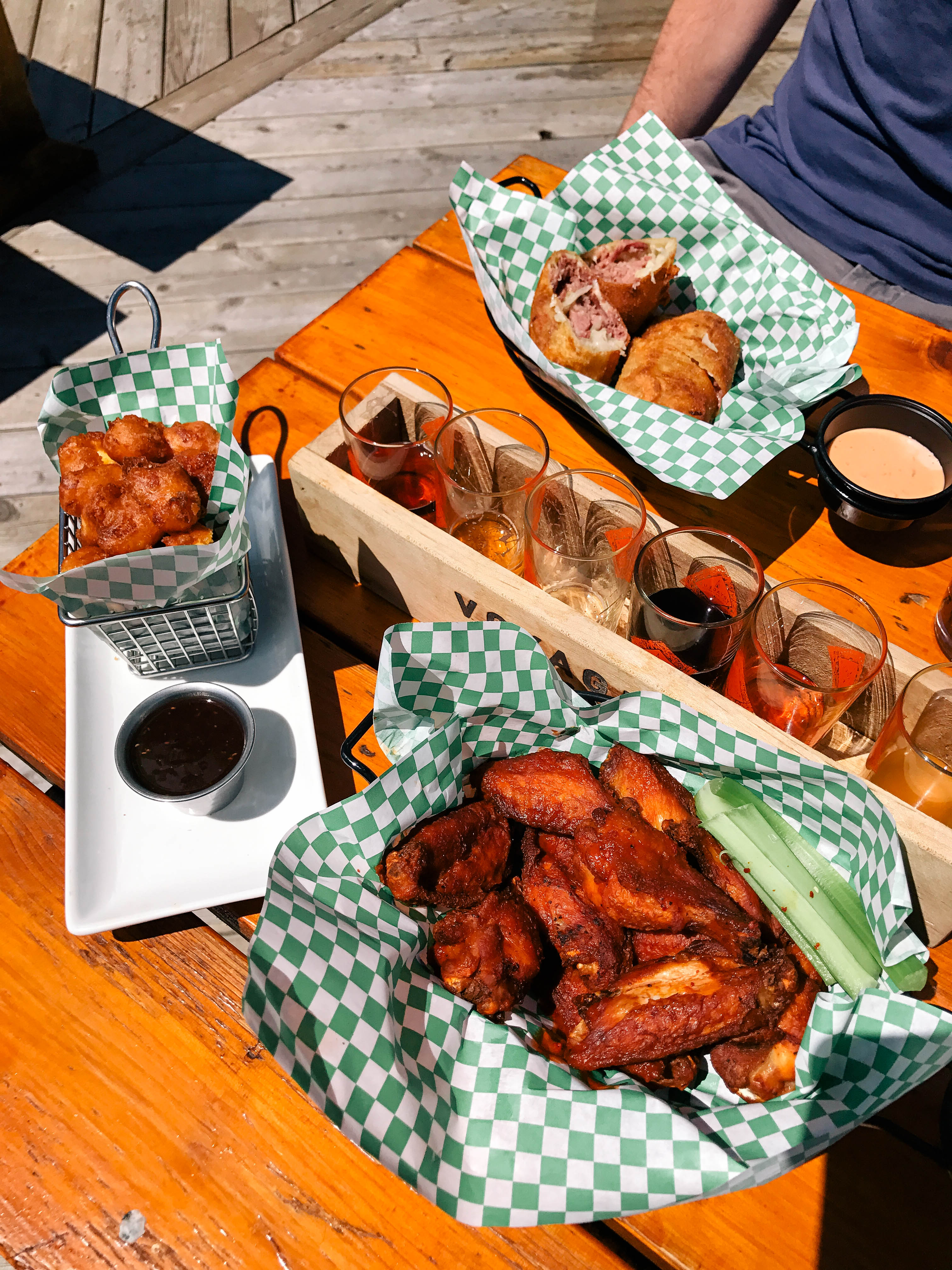 Blue Fin Bay Grille
The casual eatery at Blue Fin Bay is a great option for dinner. They've got a pretty extensive menu and serve up some scrumptious local fare. Ask for a table upstairs and you'll enjoy beautiful views of the lake while you dine.
Java Moose 
The perfect spot in town for coffee and pastries. You can also pop in for light lunch fare like sandwiches or wraps. Get them to-go for a waterfront picnic across the street.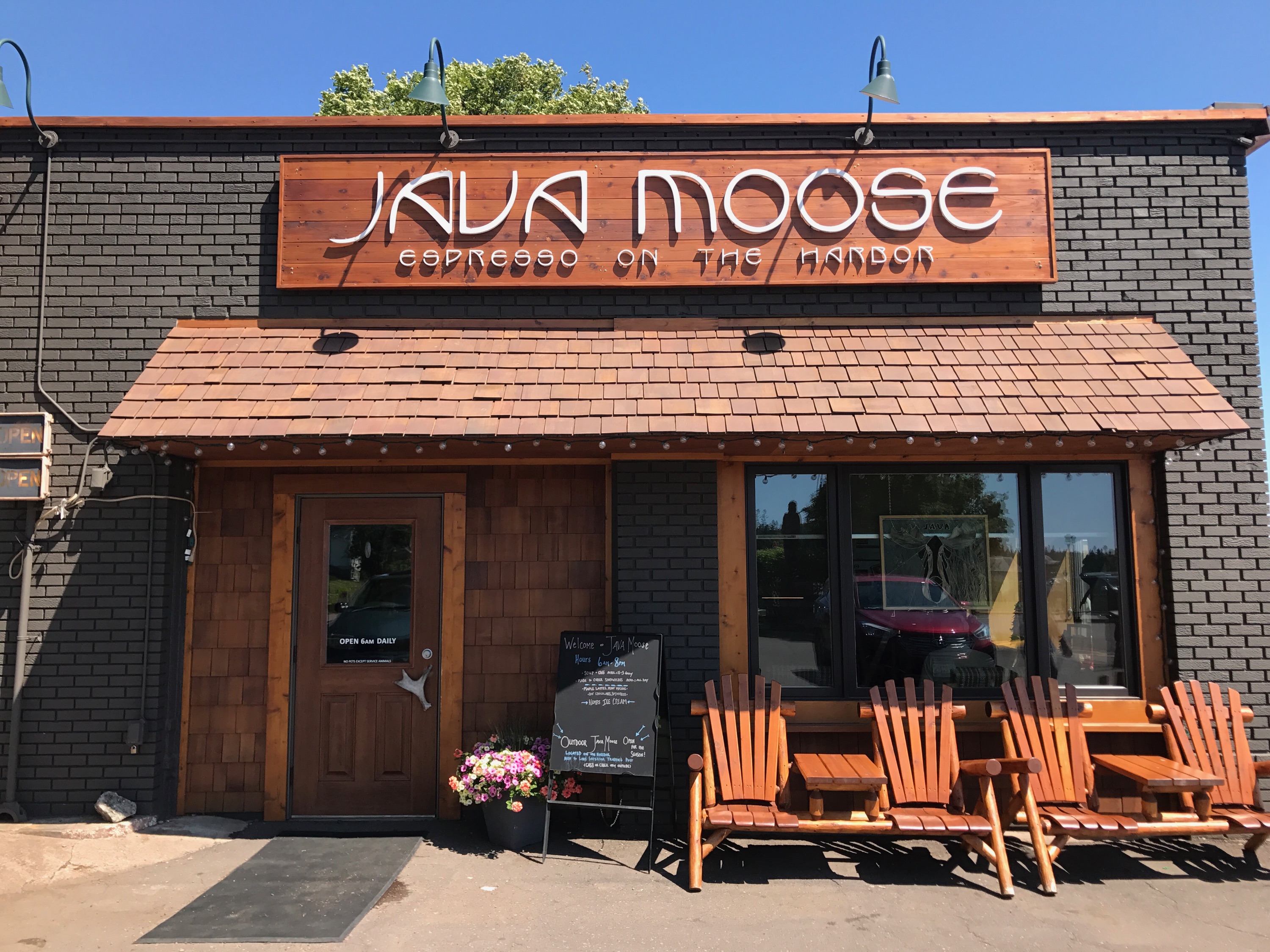 The Crooked Spoon Cafe
The bar here is decorated in currencies from around the world and trying to name them all can quickly turn into a challenge. They've got live music on the weekends and a great variety of foods on the menu.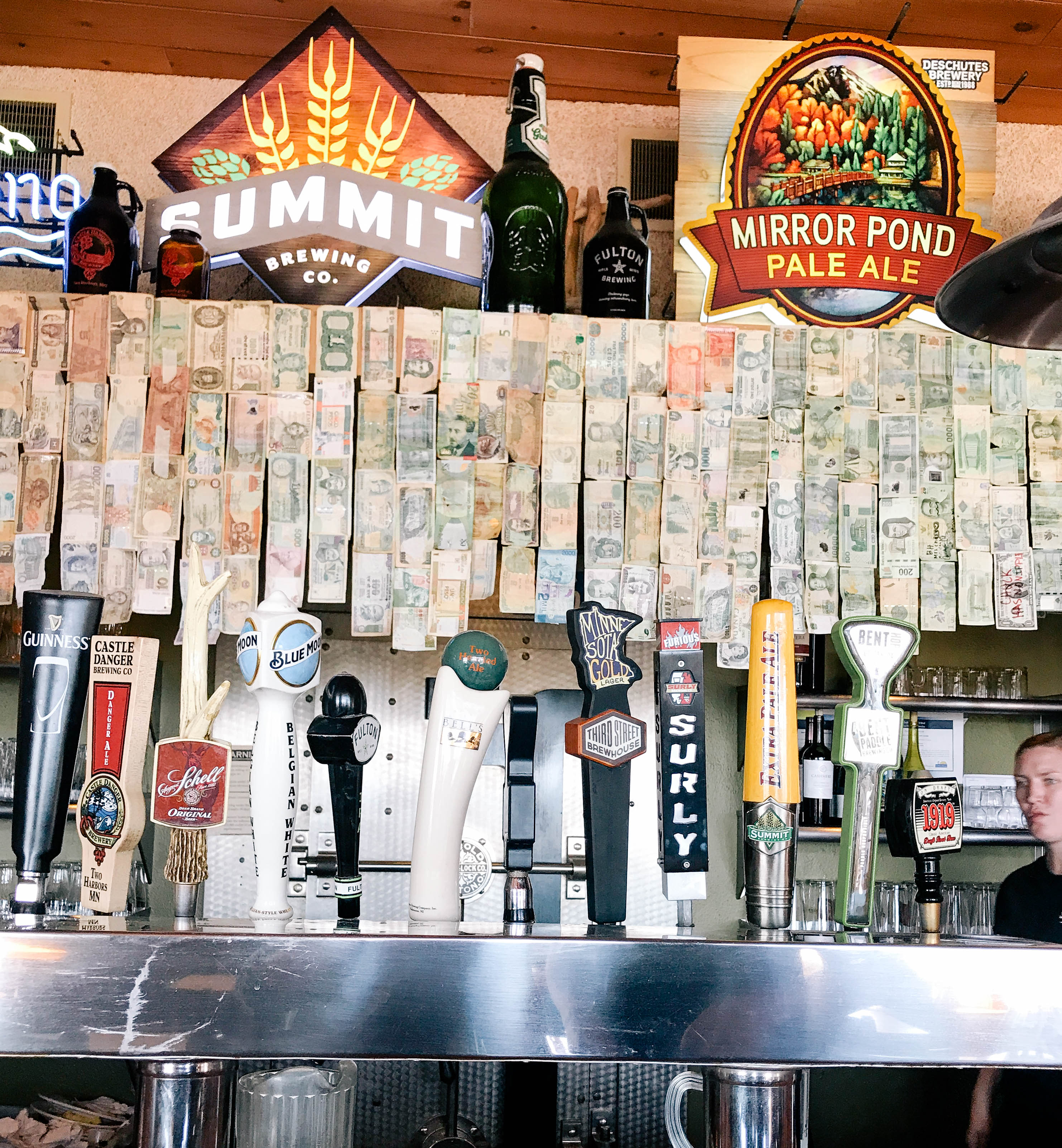 where to stay
Blue Fin Bay Resorts
Set on the shores of Lake Superior, you'll wake to the sound of crashing waves each morning at Blue Fin Bay and be in awe of watercolor skies each night. The resort is part of a family of several properties, including Temperance Landing and Surfside. Blue Fin Bay is as welcoming as the Northern Minnesotan people; beautiful scenery invites you to sit and take it all in, and cozy nooks around the property beg you to curl up with a good book.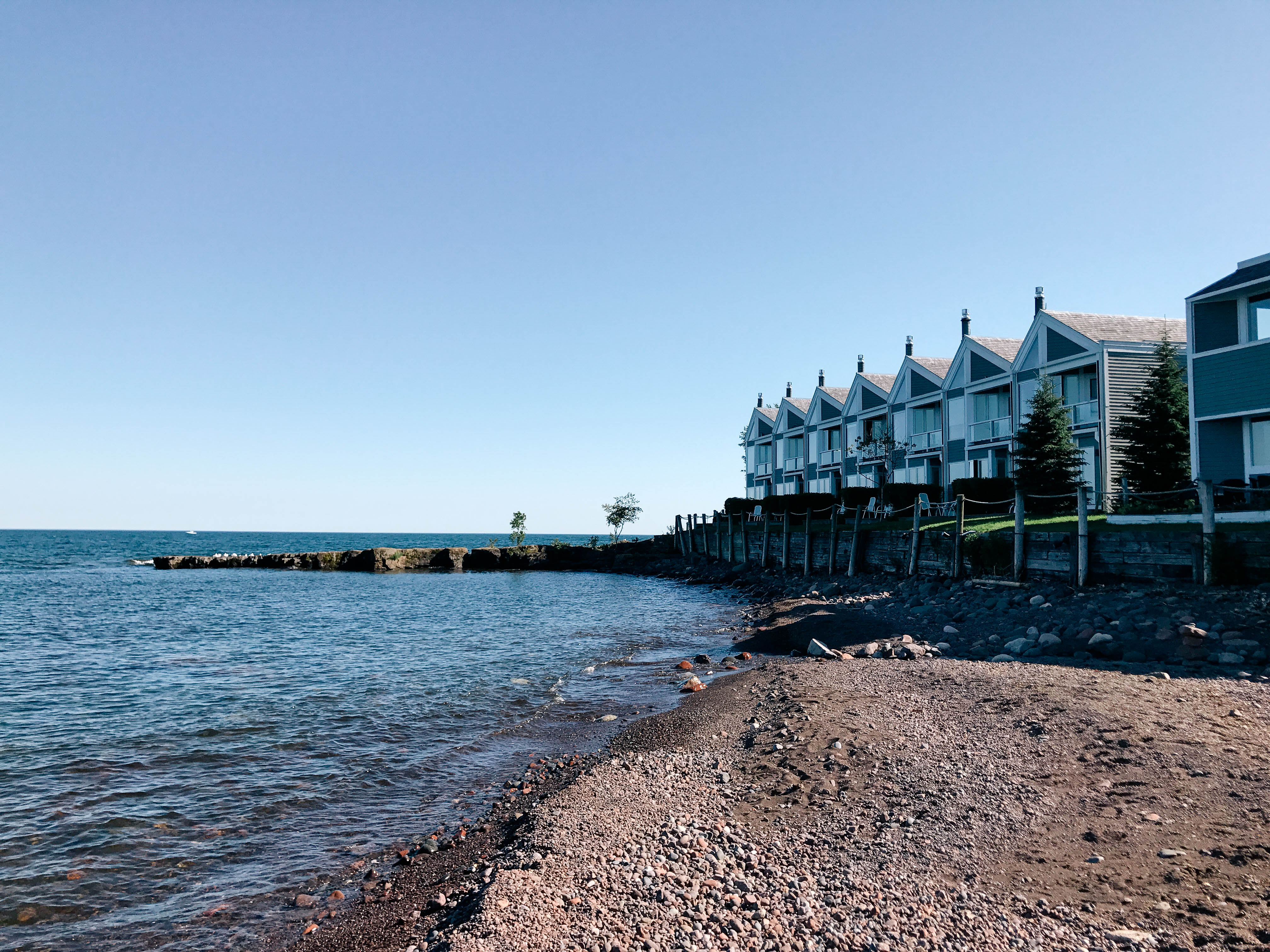 Comments