Located in the heart of the upscale, tree-lined Polanco neighborhood, Hotel Busué serves the perfect home base for a visit to Mexico City.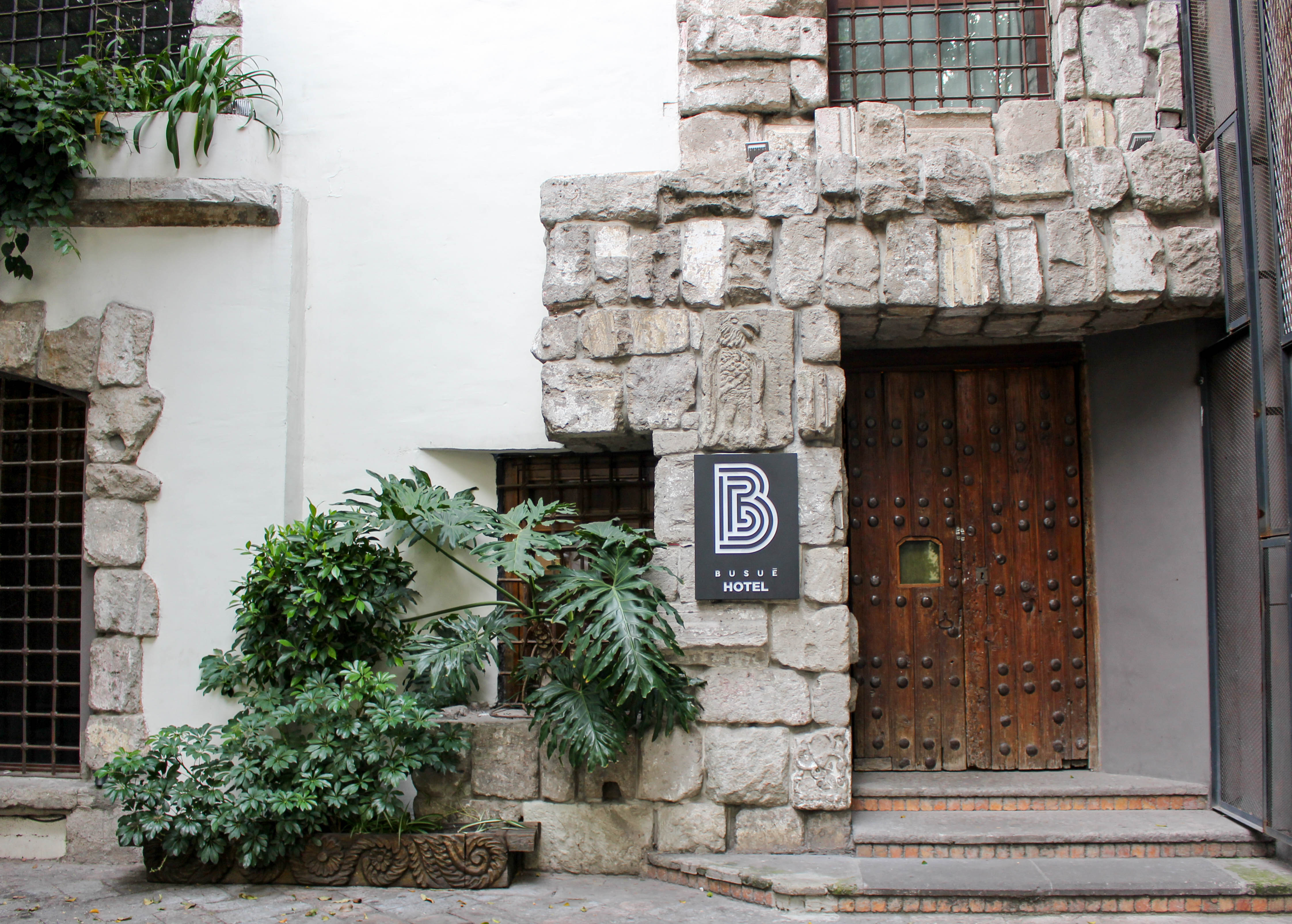 Situated between President Masaryk Street, a main thoroughfare of Mexico City, and Lincoln Park, the 11 room boutique hotel focuses on melding the city's rich culture with modern amenities and personalized service. From the quiet side street, Hotel Busue's large, gothic-style wooden doors beckon you inside. Head down the cavernous stone hallway with a ceiling designed entirely from intricate, hand-painted painted tiles.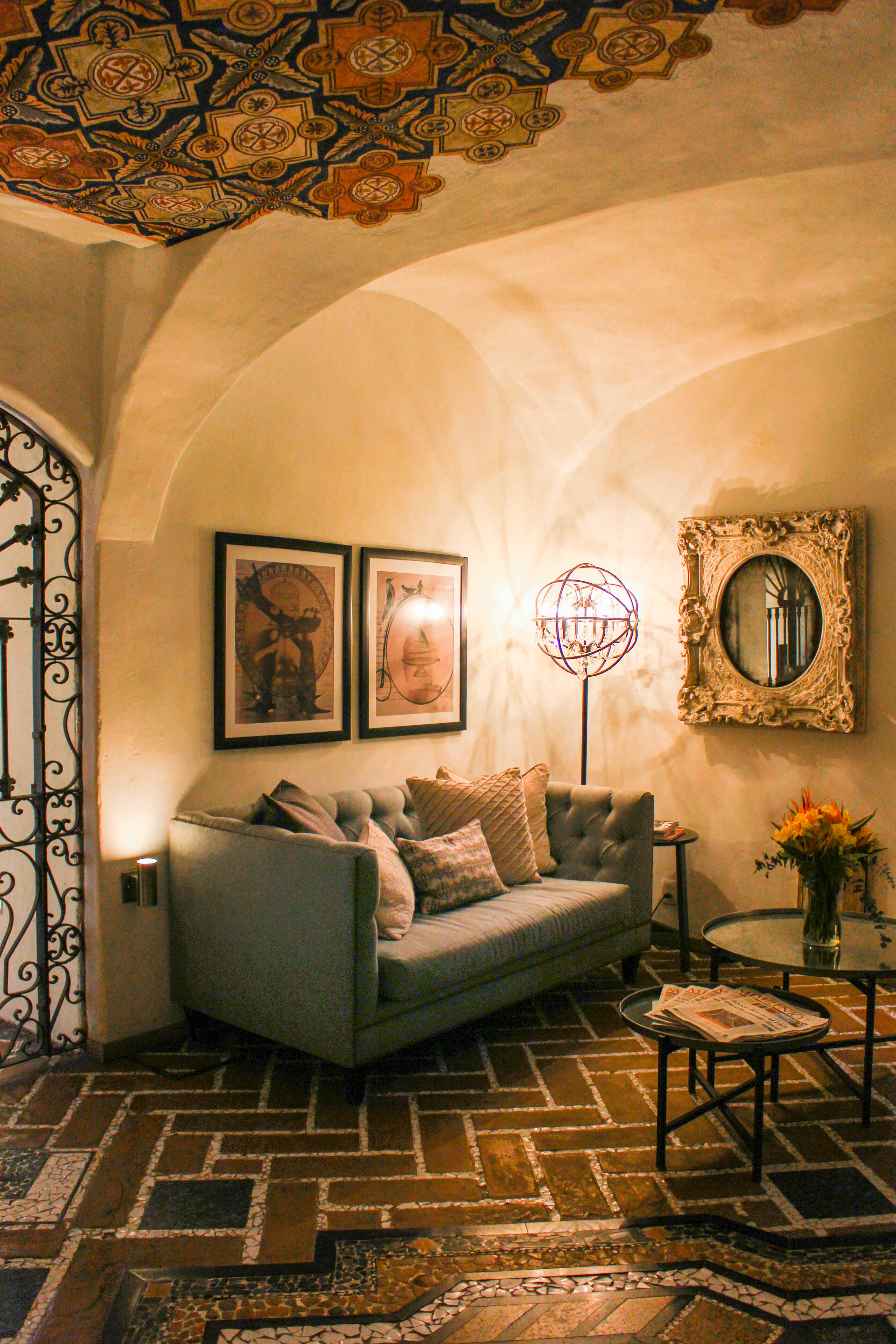 The colorful ceiling extends throughout the entire lobby space, lit by the warm, orange glow of rod-iron lamps. Beneath your feet, tiles from the original building structure give you a glimpse into the authentic Mexican style that Busué artful expresses. The entire property is nothing short of enchanting.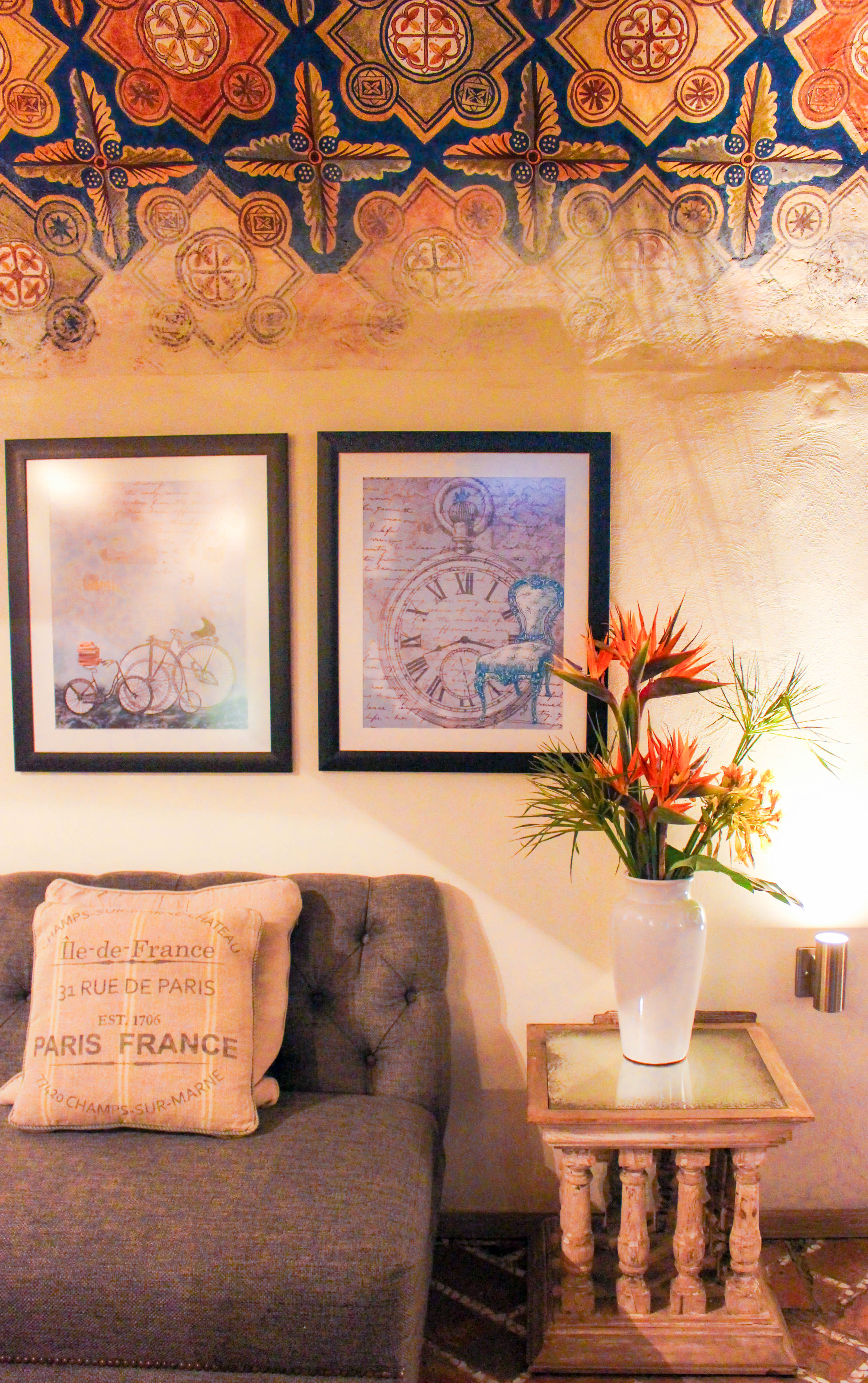 Shortly after check-in, we were happy to find a mezcal welcome in our room -complete with all the proper accouterments. While mezcal is a favorite drink among locals, the smokey liquor was definitely an acquired taste for us! But after a little practice, a dash of salt, and a squeeze of lime, we were believers.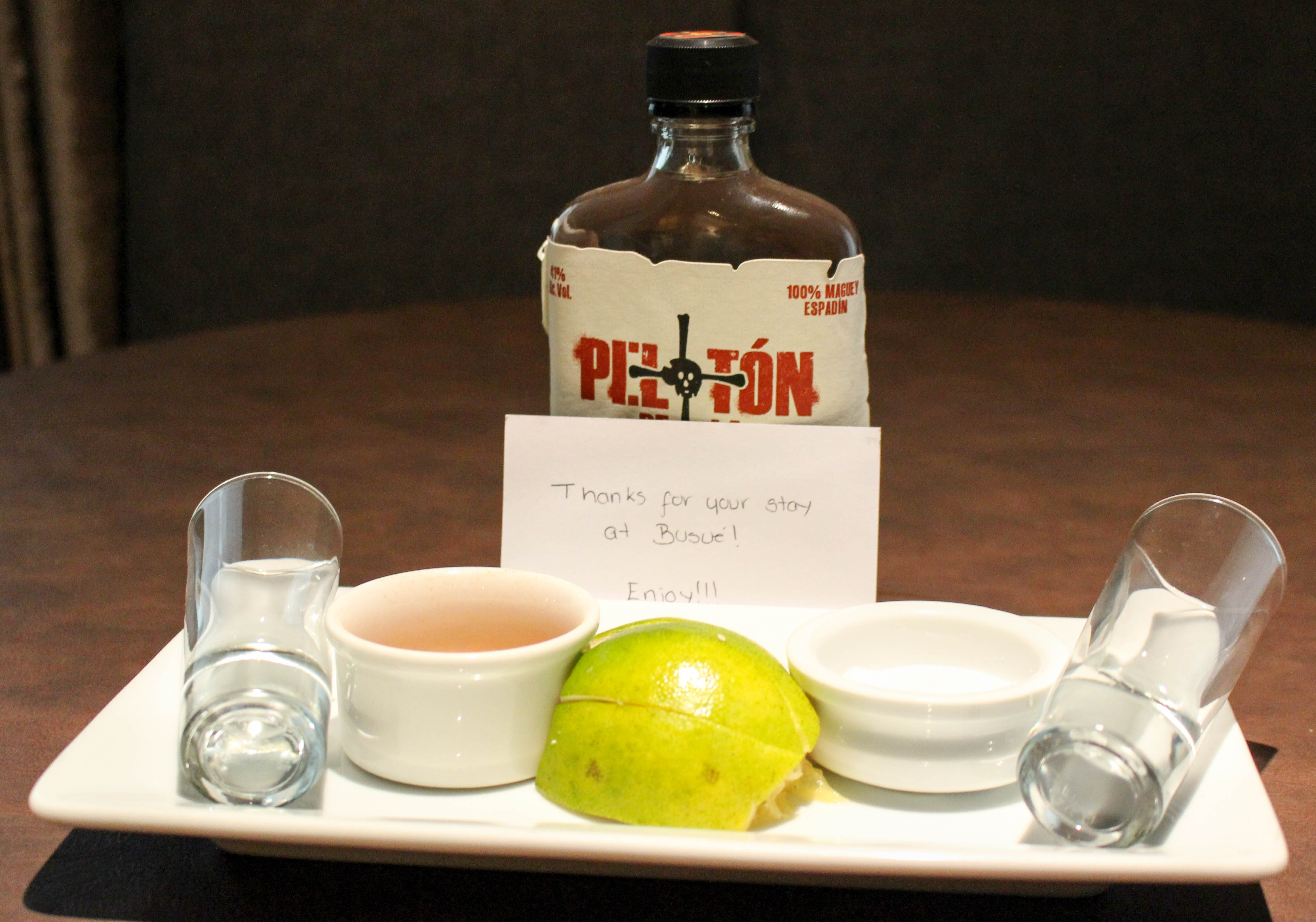 The rooms at Busué are spacious and beautifully designed; ours had a living and dining area set off the main bedroom. Like all the spaces in Busué, the mix of materials and textures had us dreaming of having the hotel designer to come to New York to help us with our own apartments. The glass shower walls contrast with the old cobblestone floors, and plush new white bathrobes hang against heavy wooden doors whittled with character.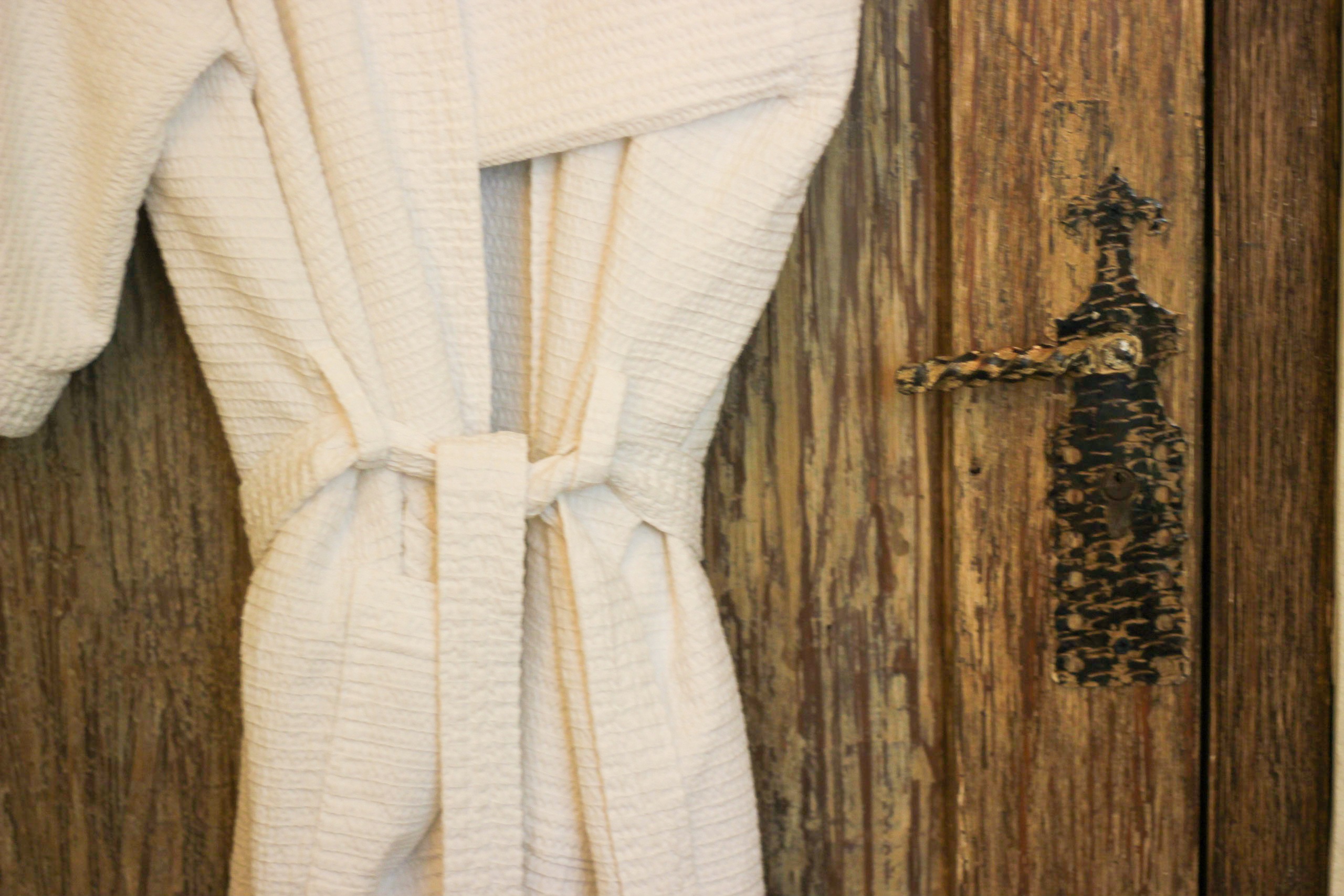 One of our favorite times at Hotel Busué was the morning. Their indoor atrium stretches from the ground floor to the rooftop, allowing sunlight to drench the interior. Settle into one of the café-style tables and enjoy fresh coffee and a continental breakfast with fresh pastries from a bakery nearby.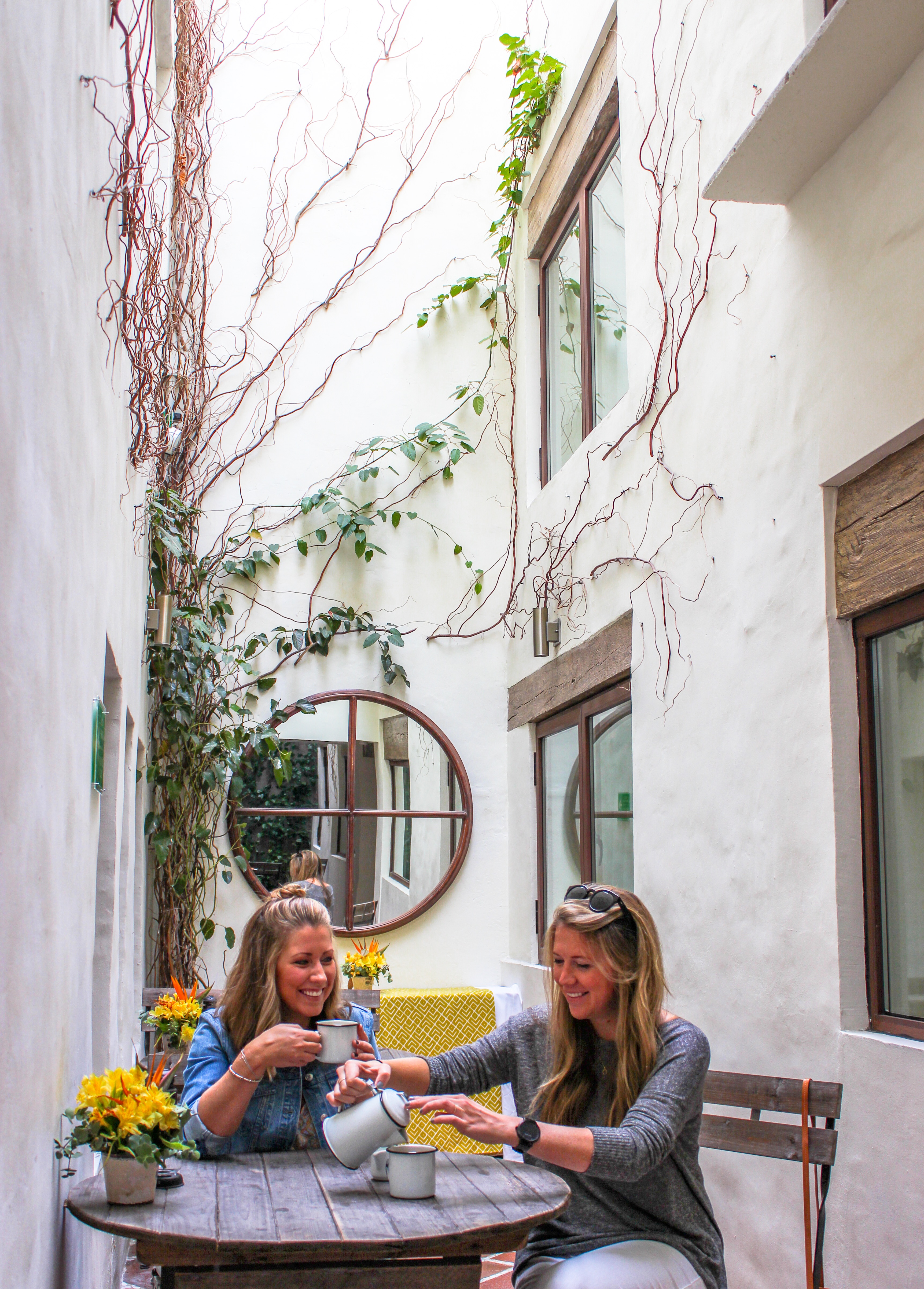 The charming Hotel Busué is the ideal home away from home for a visit to Mexico City. With common spaces as cozy as your bedroom, you'll feel like you're staying a friends house, if only that friend lived in the trendiest neighborhood of Mexico City. With a location as ideal as Polanco, we're already panning out next trip back!
C+T was a welcomed guest of Hotel Busué and thanks them for a wonderful stay. As always, all opinions are our own.
---
more pics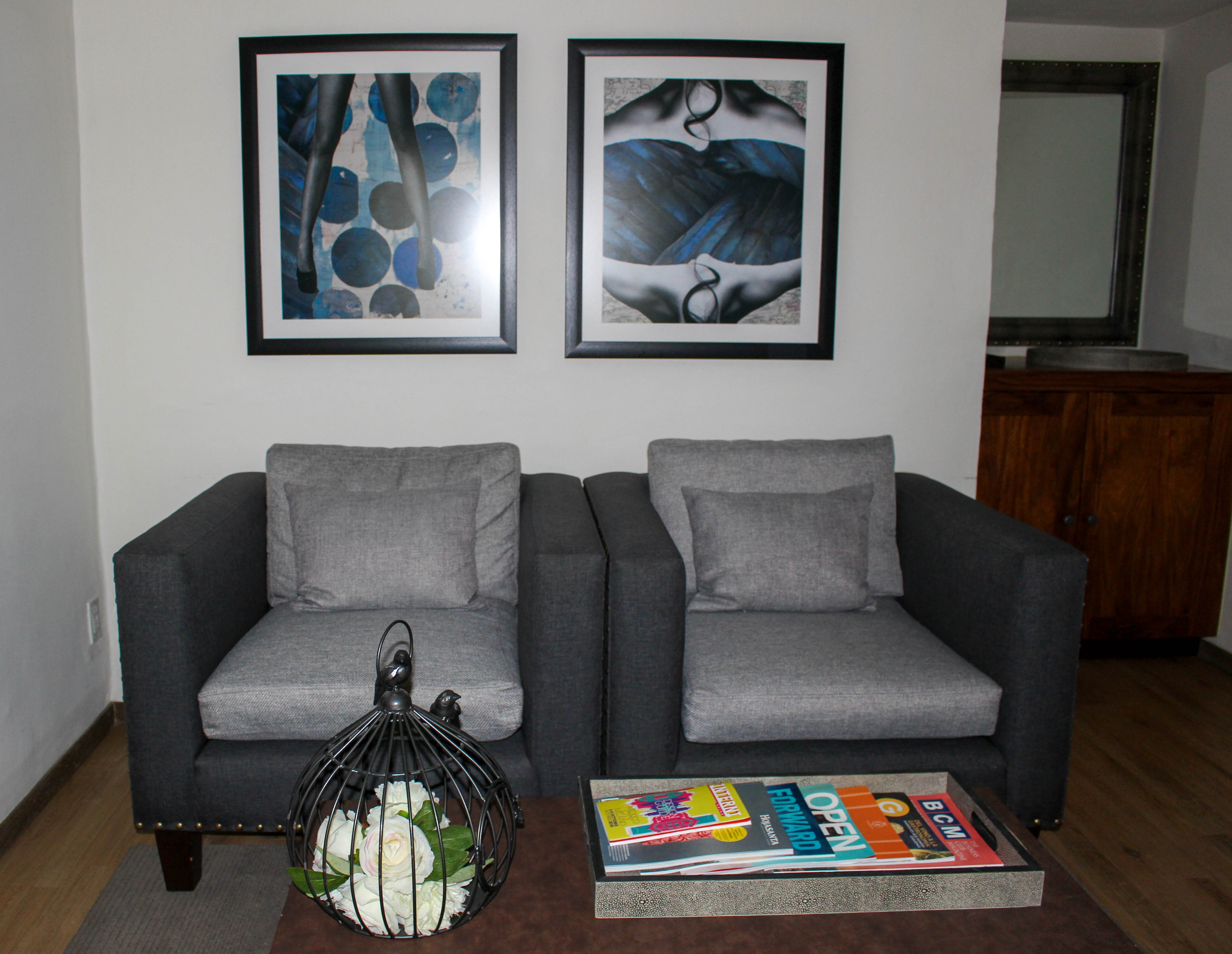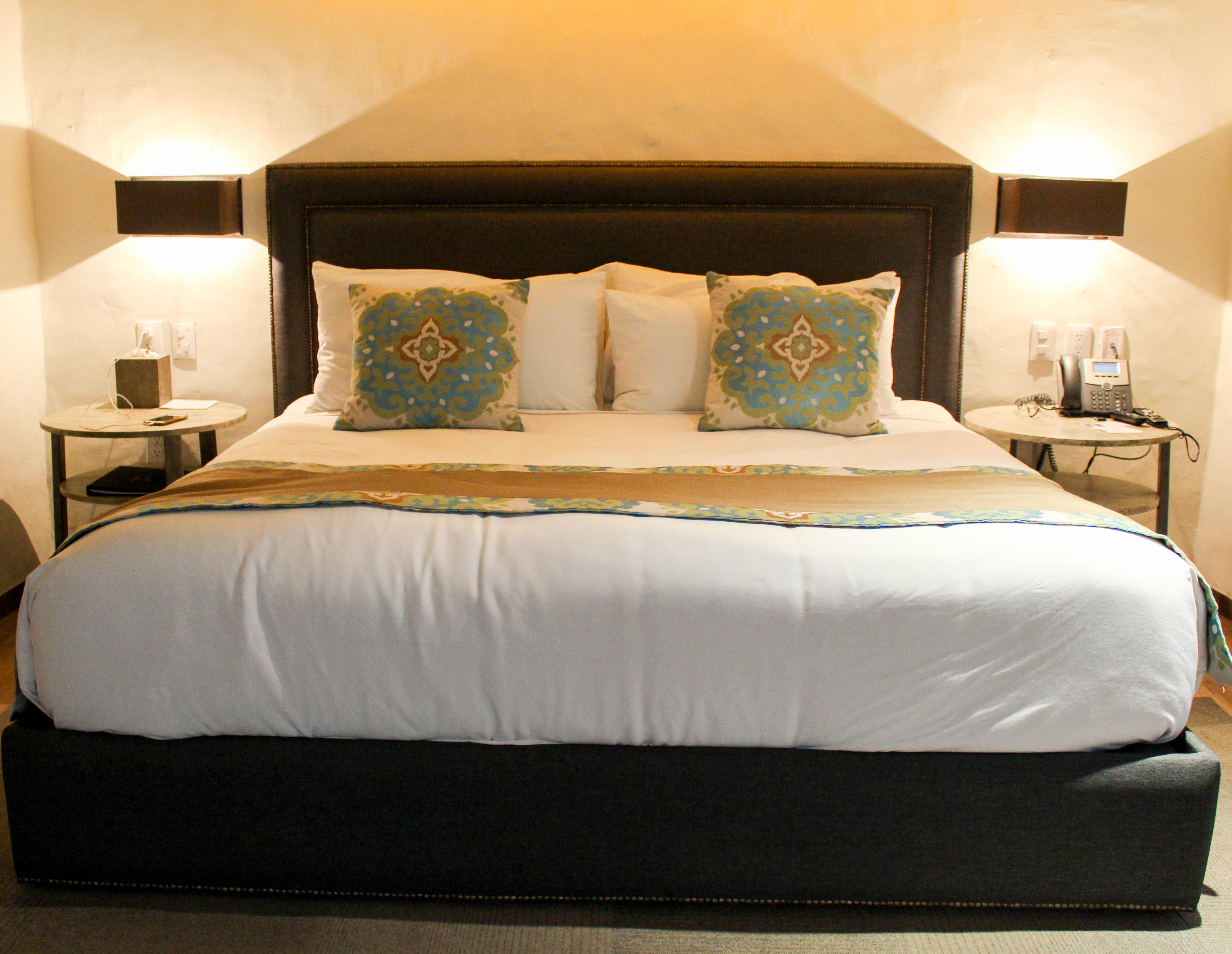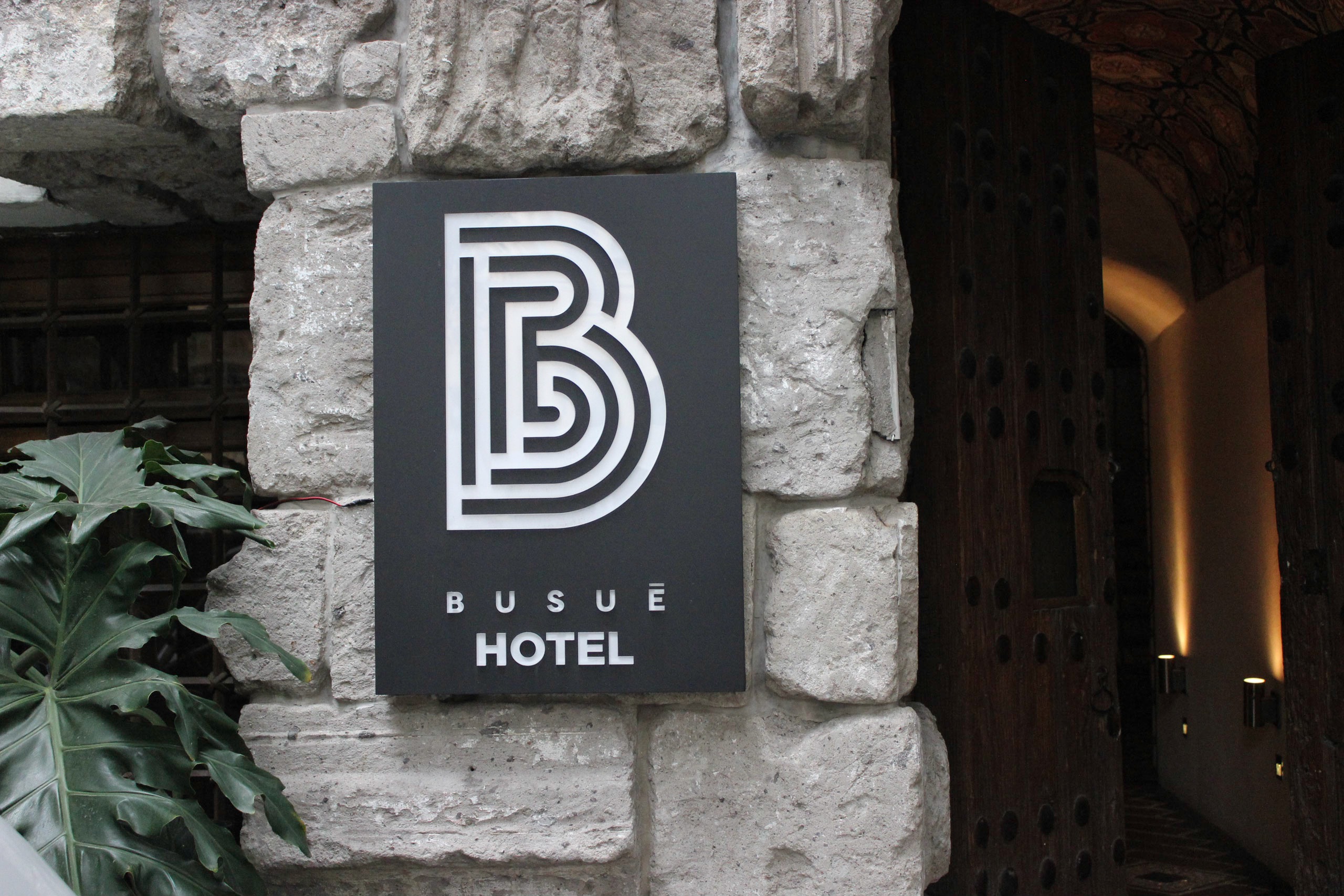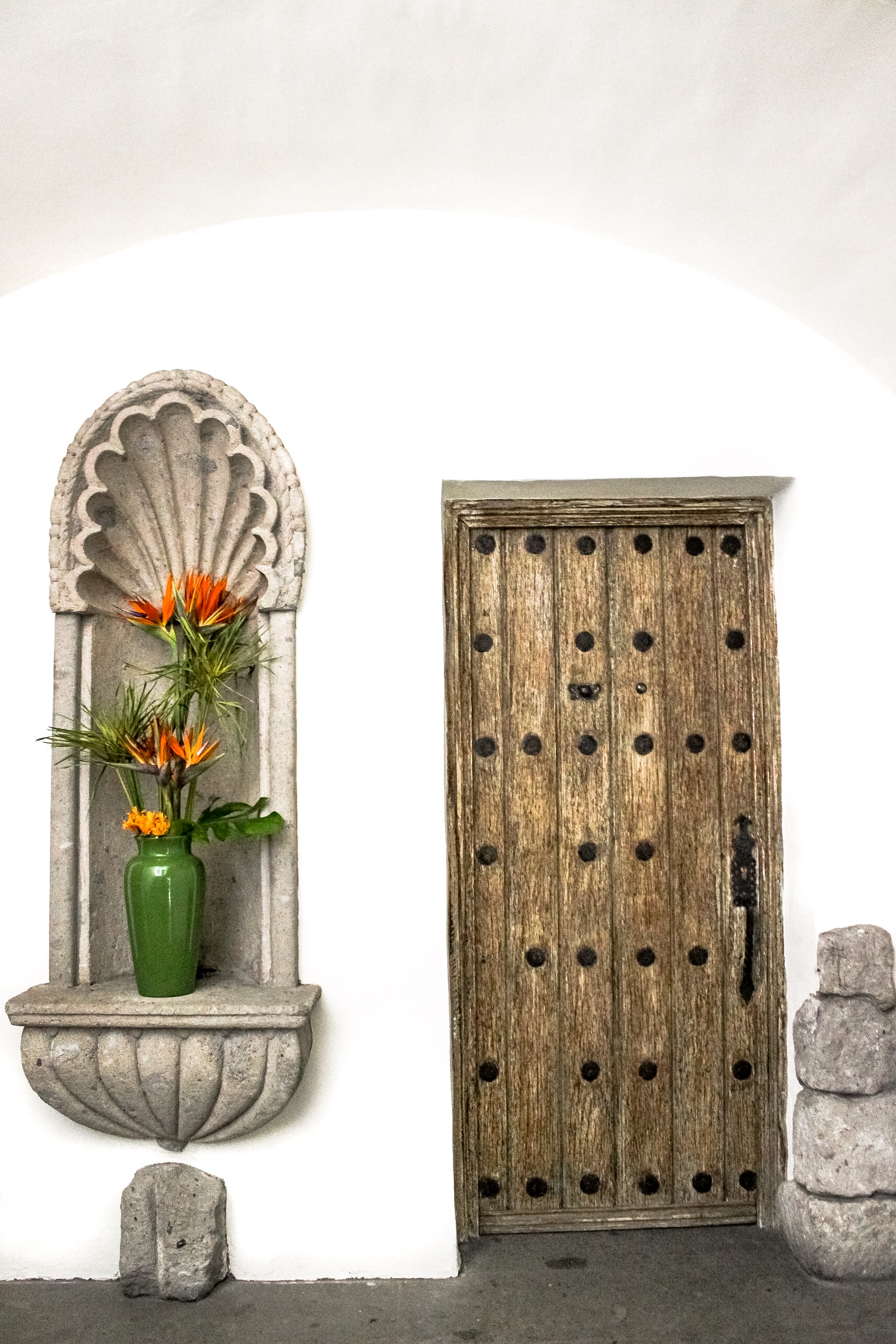 Comments