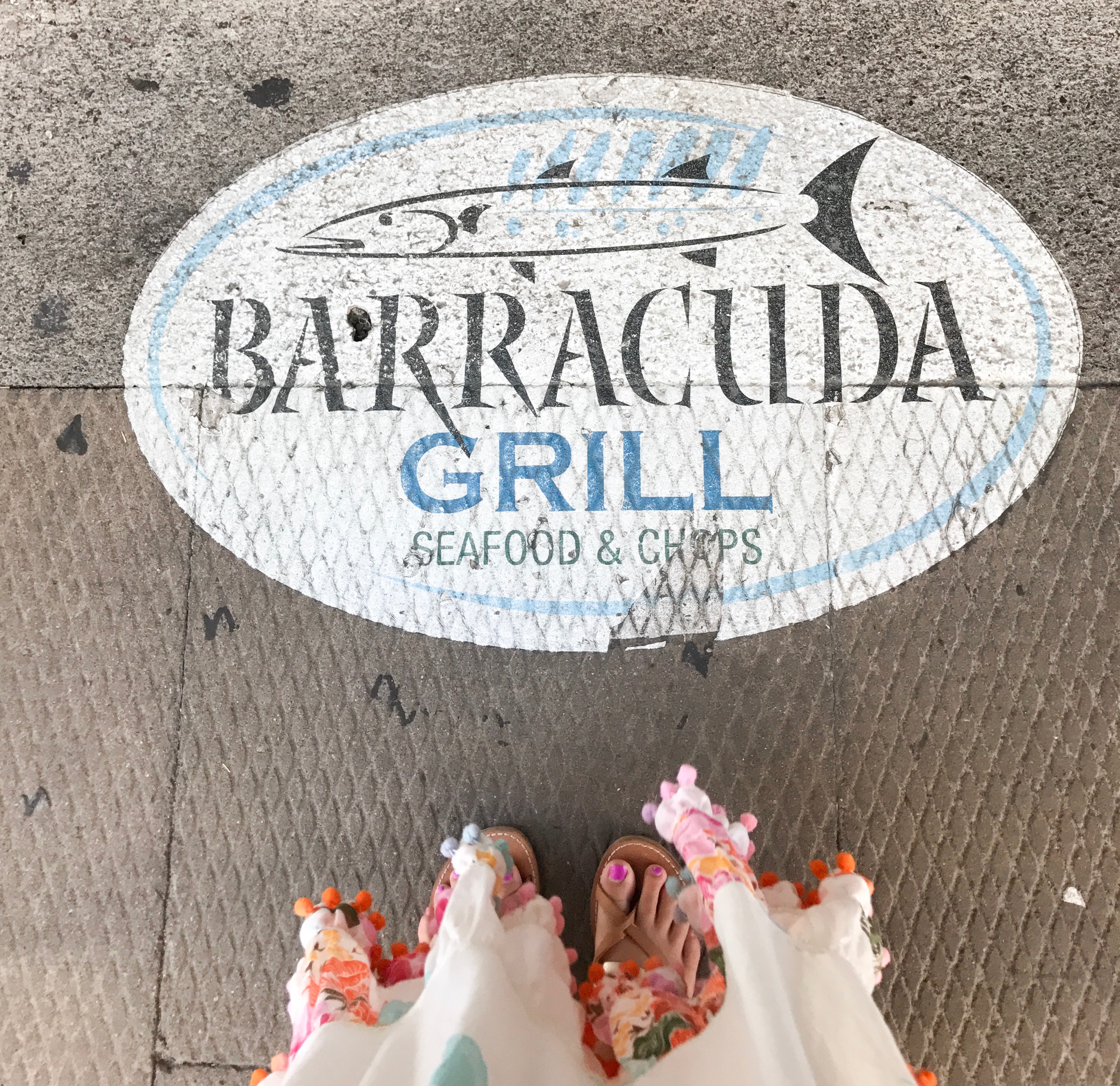 Most of the time when traveling, we like to go with a loose itinerary and see where things take us. This means, often times, we wait to plan meals once we arrive based on what we're in tho mood for or local recommendations. However, after a little advance research, something told us to make a reservation at Barracuda Grill along the charming streets of Hamilton, Bermuda's colorful, colonial capital. And, boy, were we glad we did.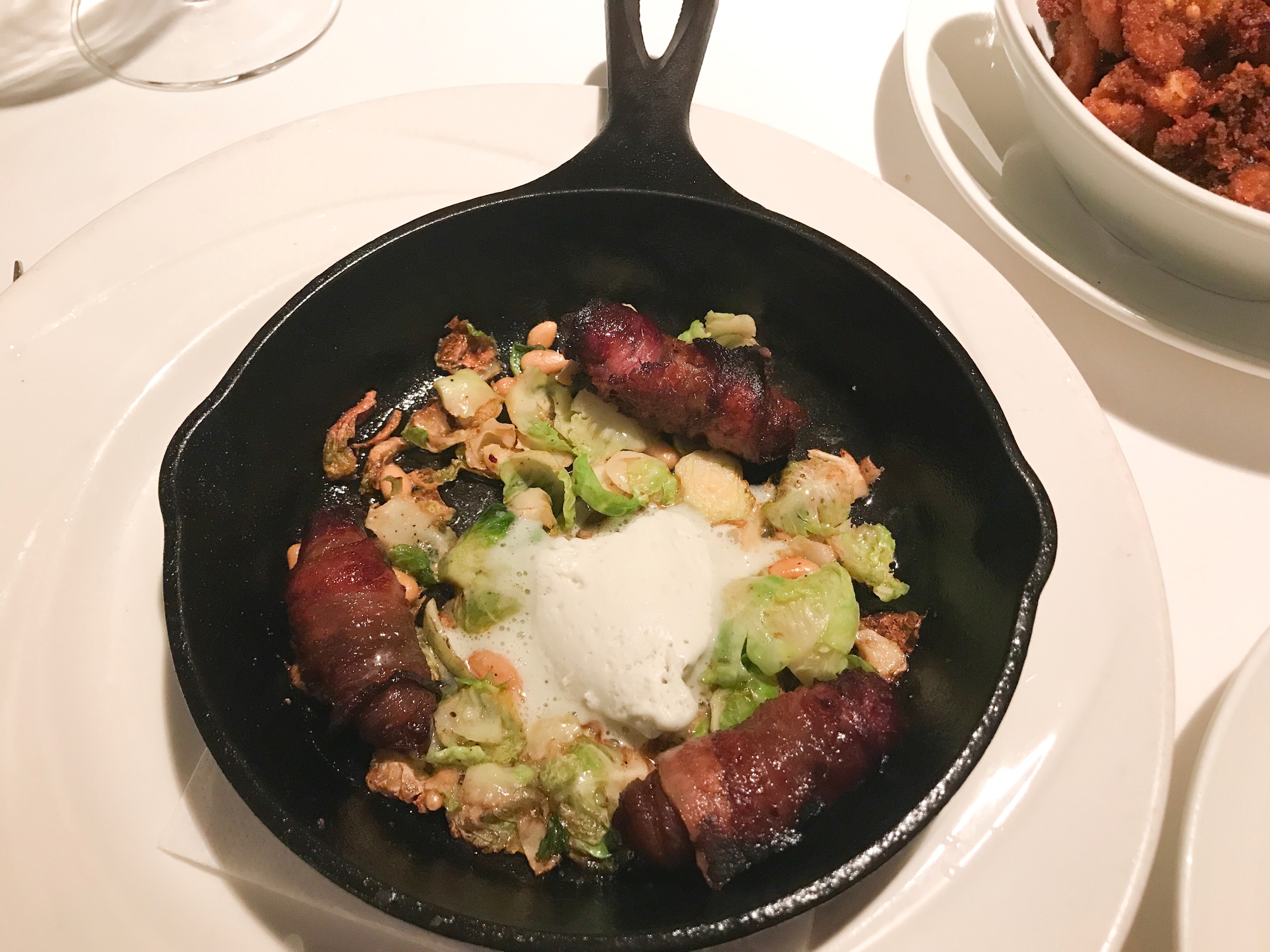 The eatery is small and intimate, and it fills up quick, so reservations are needed. The menu boasts everything you'd expect (a large seafood focus, along with meats) but it's all prepared in an unexpected way. Take the calamari for example: vandouvan and pretzel crusted, served with the most amazing sriracha blue cheese dipping sauce; deliciously different… and not your typical fried calamari. We also startted with scrumptious bacon wrapped dates, served with shredded brussels sprouts, pine nuts, and blue cheese whip, as well as the white prawn ceviche which was perhaps one of the best things we've ever eaten. No joke. The ceviche came with pickled jicama, ancho corn puffs, cilantro, lime, coconut leche de tigre sauce. The sauce was so out-of-this-world amazing that we almost asked for a bowl of it to take home – and just drink.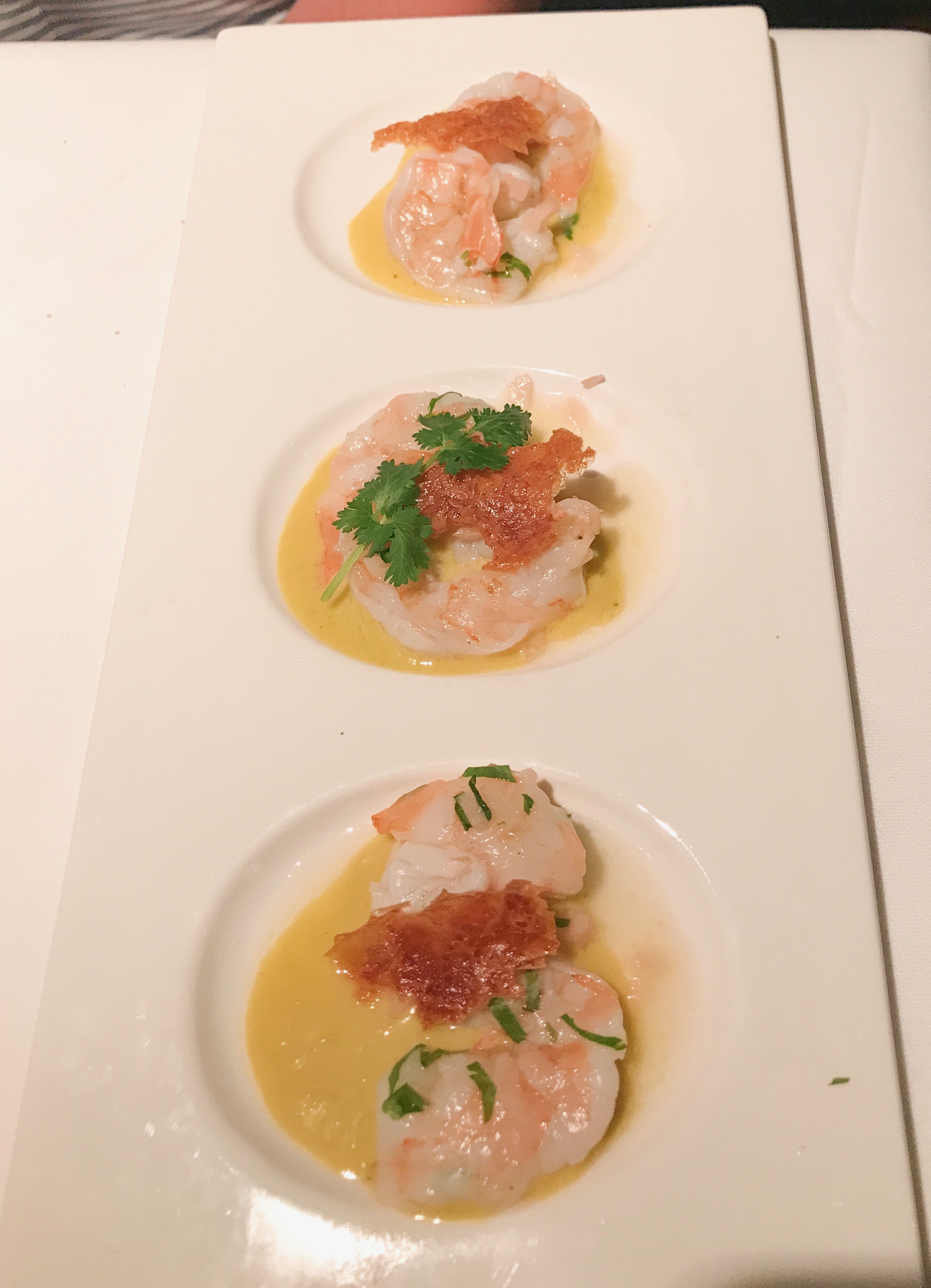 For entrees, we opted for one fish dish and one lobster dish. The seared rockfish was plated with maple zaatar, coconut bamboo rice, fresh peas, baby turnip, sour orange curry; flavors that were all bright and island-y. The spiny lobster, a local catch when in season, was served 1/2 broiled, 1/2 thermidor.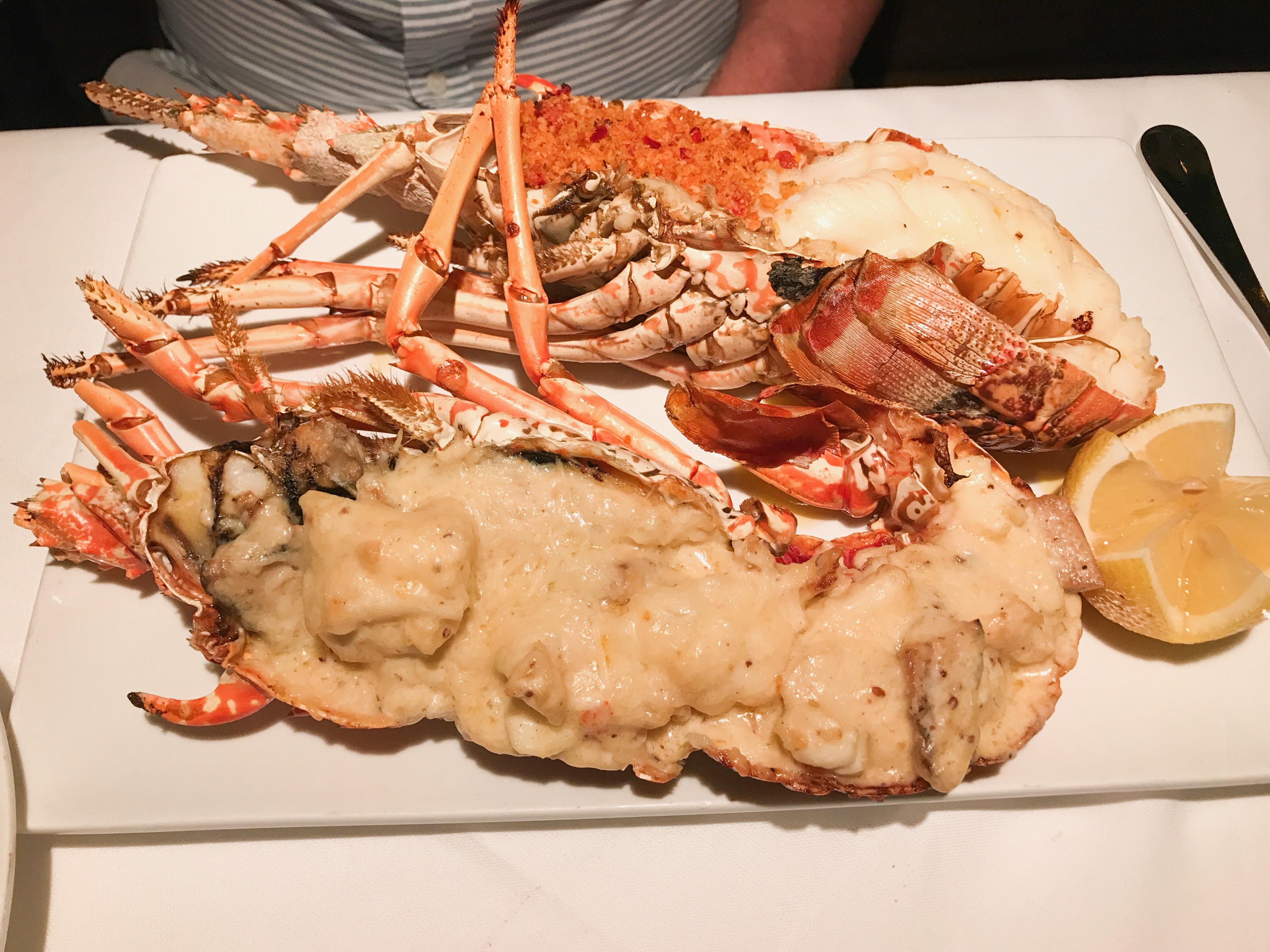 The lobster was wonderfully sweet and succulent, tasting faintly of the ocean and perfectly cooked. A plate of roasted veggies accompanied the catch, serving as the perfect, light compliment to the sinfully rich lobster main.
Our meal at Barracuda Grill was certainly one of the best in recent memories. The elevated flavors and unique preparation of each dish made the cuisine exciting, each plate tasting better than the last!
Comments