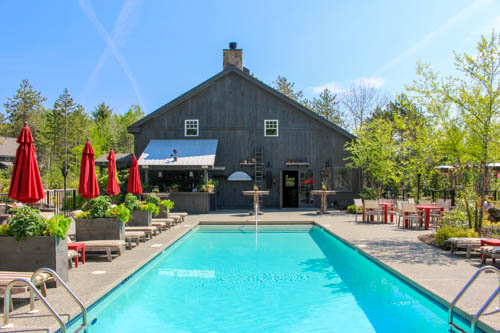 Have you ever gone somewhere and before you even left, booked another stay? That's exactly what happened to us at Hidden Pond in Kennebunkport, Maine – only because they wouldn't let us move in. We love a good weekend getaway and the 1.5hr flight to Portland was faster than getting out to The Hamptons.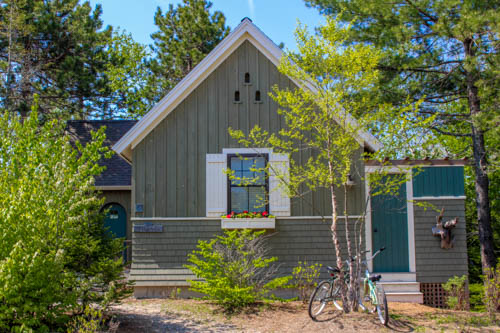 Hidden Pond is a resort consisting of luxury cottages built in the middle of the Kennebunkport woods. Each cabin has a fireplace and an attached, private screened-in porch which is the perfect place to curl up with a book or enjoy the coffee and freshly baked pastries that are delivered to your door each morning.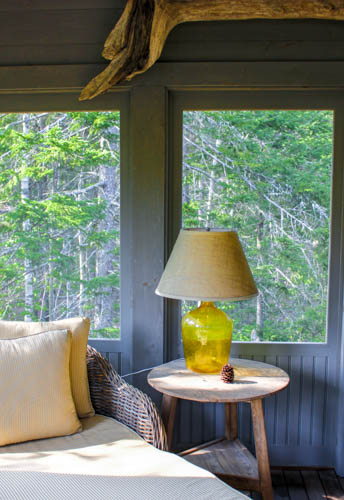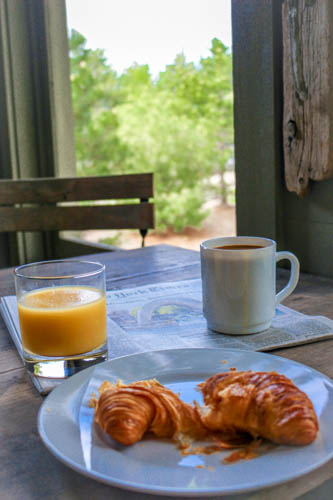 When it's time to rinse away whatever the day entailed, do so in your private outdoor shower. (Just don't forget a towel and be sure to unlock the back door into your cabin!)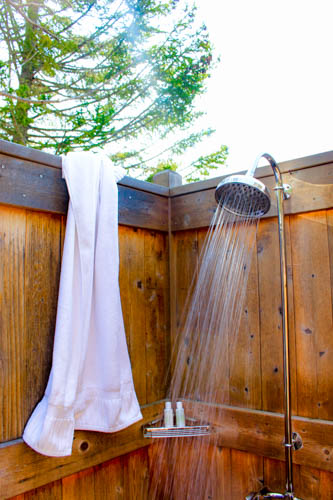 The bike rack is usually full and you're welcome to borrow a set of wheels to explore on and off property. Just next to the bikes you'll find a garden where you're invited to can clip flowers and borrow a vase so you can enjoy the blooms back in your cottage.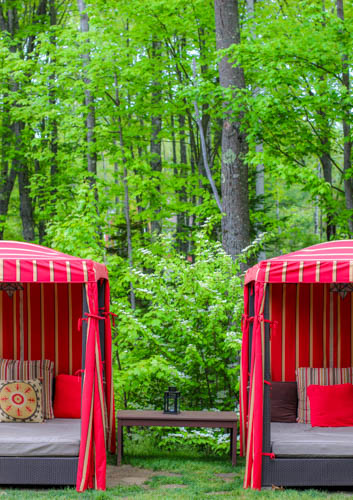 At the lodge you'll find the family friendly pool, surrounded by comfy loungers and plenty of pool toys. Stick around til dusk and they offer s'mores over the campfire.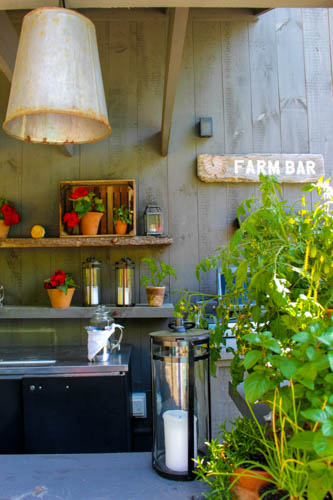 Across the property you'll find the adults-only Serenity Pool, butted up (very appropriately) next to the Farm Bar. Do yourself a favor and order a Spring Spritzer and feel your worries melt away. Worries still there? Visit the Tree Spa, hit the gym or go for a hike.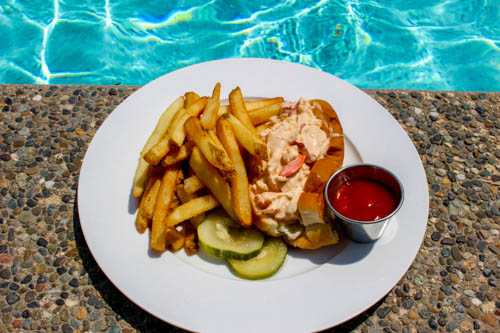 Their famed farm-to-fork restaurant, Earth, now serves breakfast and lunch and we highly recommend you enjoy the lobster roll by the pool. The dinner menu is outstanding whether you're in the mood for a fancy meal or simple pizza-and-burger fare- you can't go wrong.
Hidden Pond is one of the most relaxing, quaint places we've  been and we cannot wait to go back. Let the countdown begin.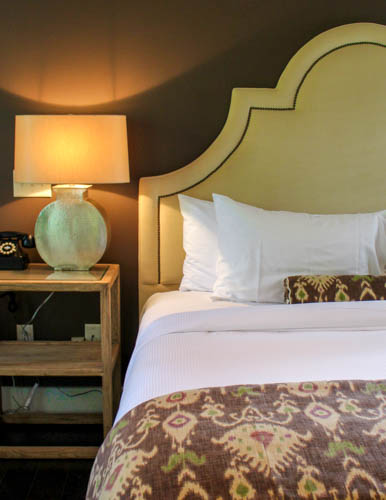 Comments