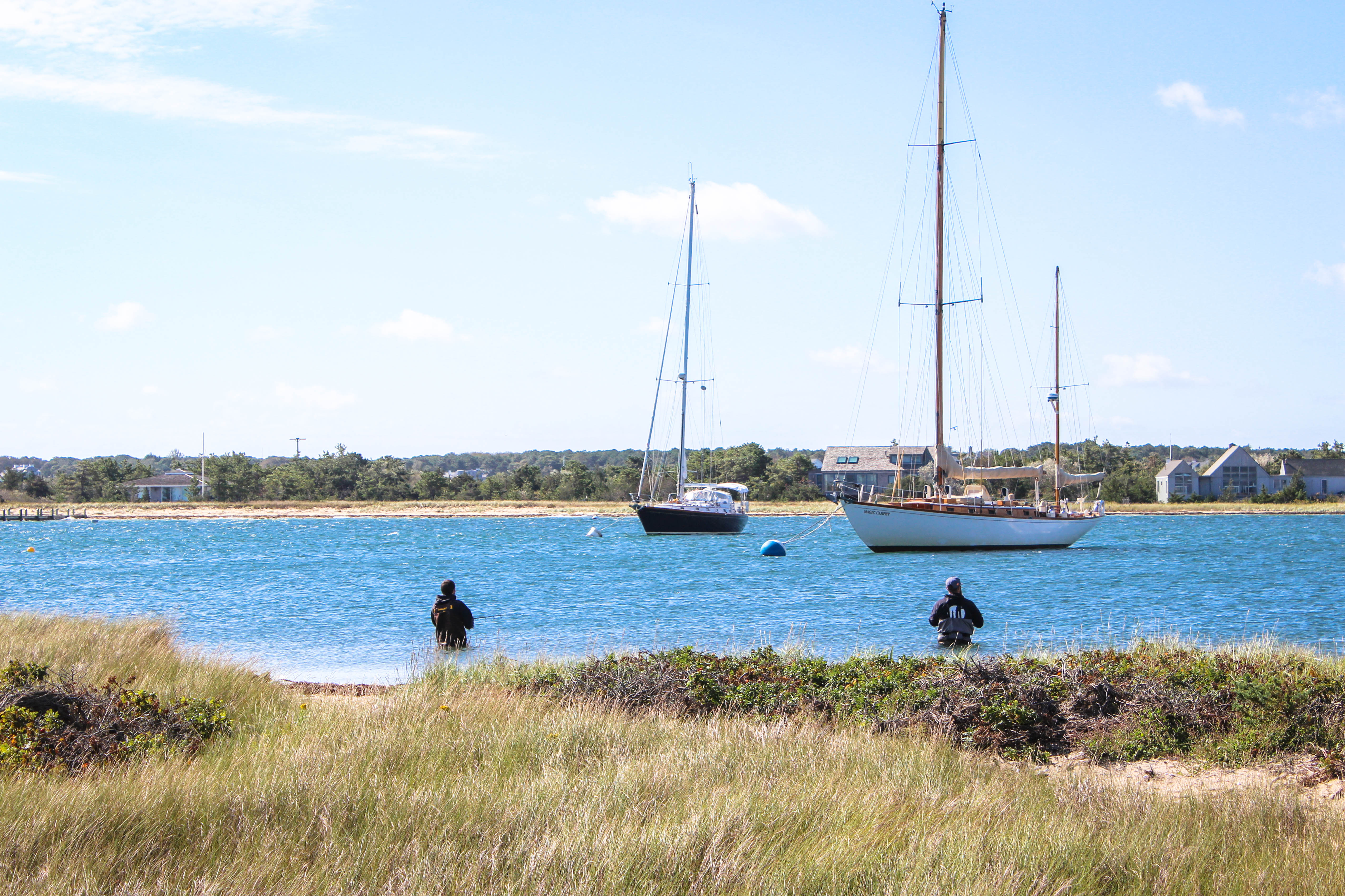 Martha's Vineyard has long been a favorite East Coast summer escape. Everyone from likes of the Kennedy's and President Obama to Oprah and Meg Ryan come here to summer. Despite the highfalutin names you often associate with the Vineyard, the island is actually wonderfully relaxed. You can spend the morning reading a book with your feet in the sand on Lighthouse Beach in Edgartown and then enjoy a brilliant sunset atop the rust-colored cliffs of Aquinnah come evening. With plenty of island activities, world-class fishing and sailing, boutique shopping and amazing restaurants, we'll show you why so many return year after year to this beloved destination:
What to do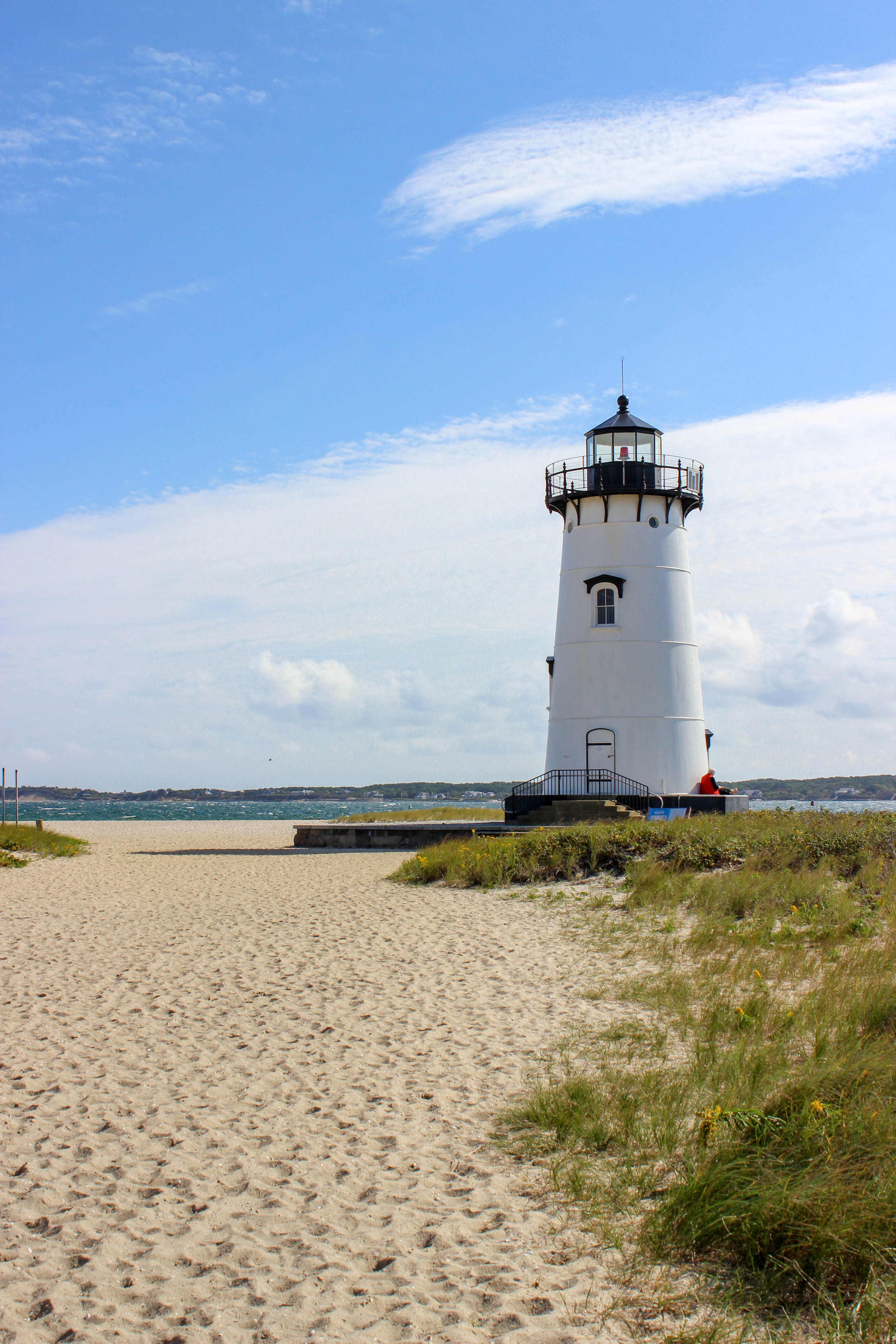 Edgartown Lighthouse: Walk out to the beach in Edgartown and follow the path along to the the lighthouse. Constructed from cast iron in the late 1800s, the iconic lighthouse flashes red every 6 seconds and you can even make your way up top from mid-May to mid-October.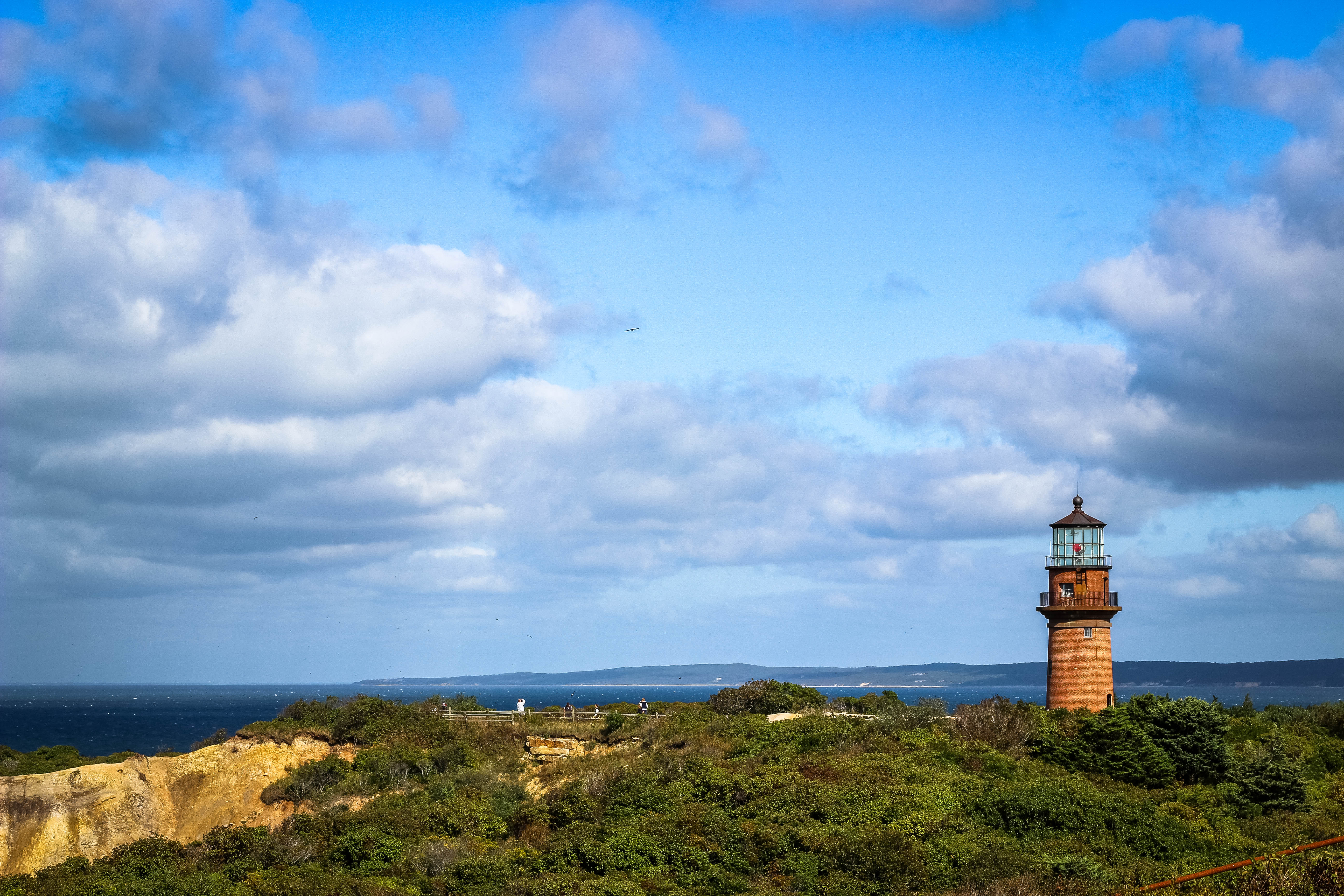 Aquinnah Bluffs and the Gay Head Lighthouse: The dramatic, rustic-colored cliffs on the western end of the island are absolutely jaw-dropping. Made of clay, the bluffs turn stunning shades of orange and red throughout the day, especially at sunset, as the light changes. An easy 30 min drive from Edgartown, the town of Aquinnah is also home to the Wampanoag Tribe of Gay Head. Many of the quaint shops and cafés at the entrance of the walkway to the cliffs and Gay Head lighthouse are owned and operated by Wampanoag tribe members.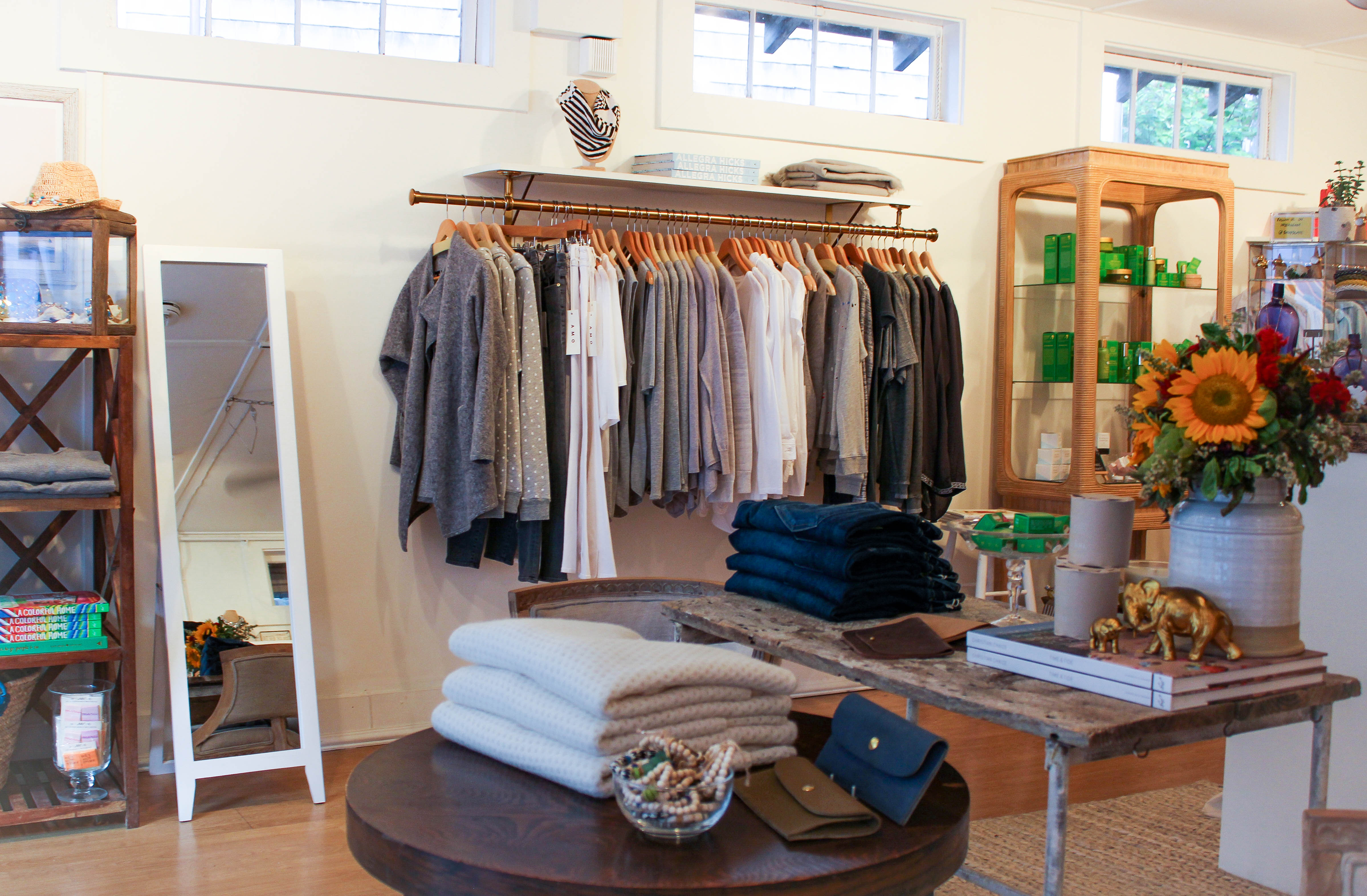 Shop the Streets of Edgartown: Edgartown offers the best shopping and boutiques on the island. First stop, for the ladies, should definitely be Slate. With everything from stylish women's clothing to chic accessories and home-goods, owner Lizzy Hynes has put together one of the cutest and well-curated boutiques in America – not just the island. Next, visit Backwater Trading Co. This store sells top-notch outdoor clothing and gear, like Marmont jackets and those coveted Yeti cups. And then of course – when in Rome – there's a bountiful Vineyard Vines store on N. Water Street, so you can perfect that preppy look one notch on your pink whale-printed belt at a time.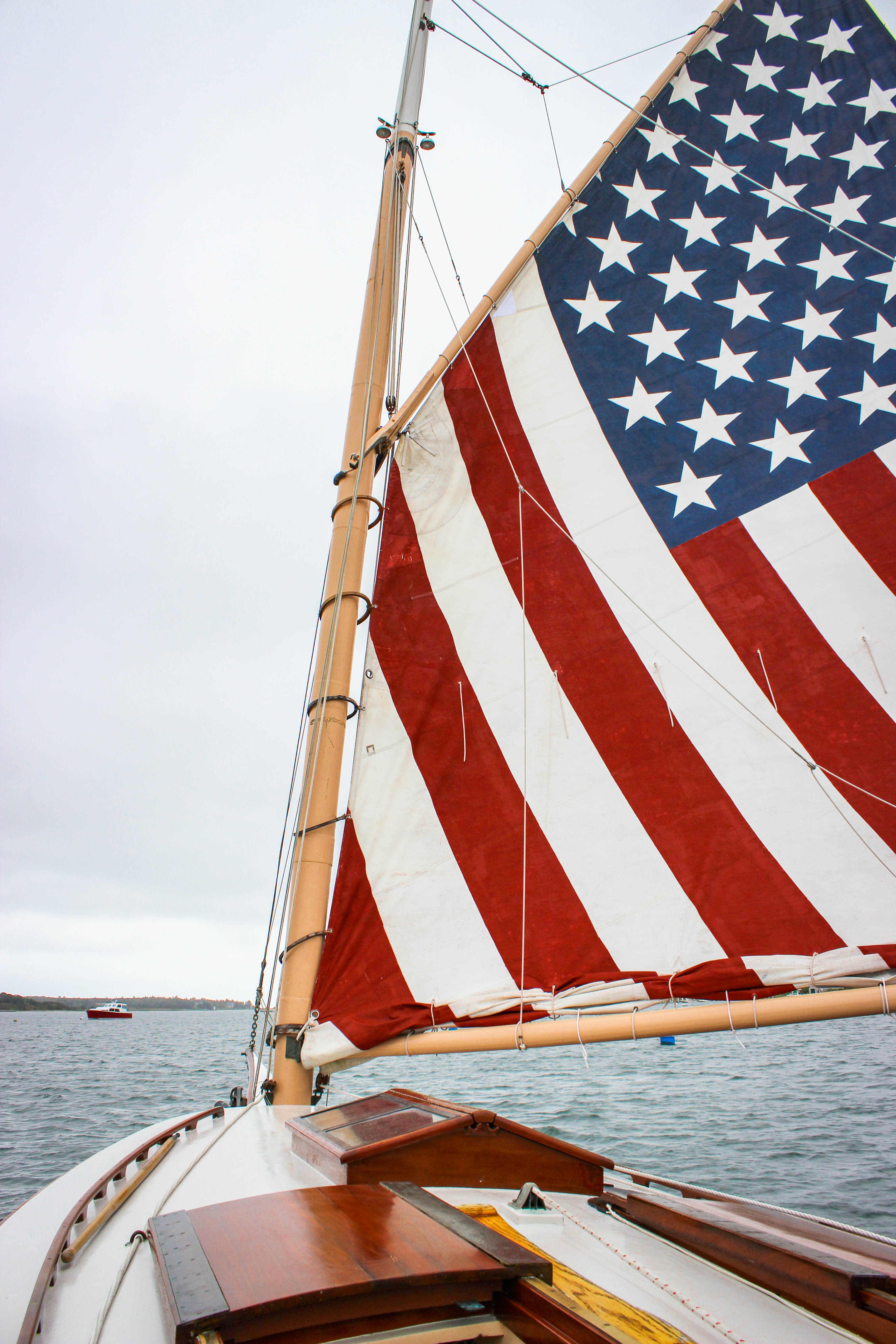 Venture on a Private Sail with Catboat Charters: From the moment we saw Captain Kurt's classic, wooden catboat pull up to the dock in Edgartown, we knew it was going to be a special sail. As it turns out, the two hour ride around Katama Bay was our favorite memory on Martha's Vineyard. While the Vineyard coastline and grand waterfront estates are breathtaking, it's hard to peel your eyes away from the boat's spectacular American Flag sail waving majestically above. See more pics of the catboat and read about the entire experience: here.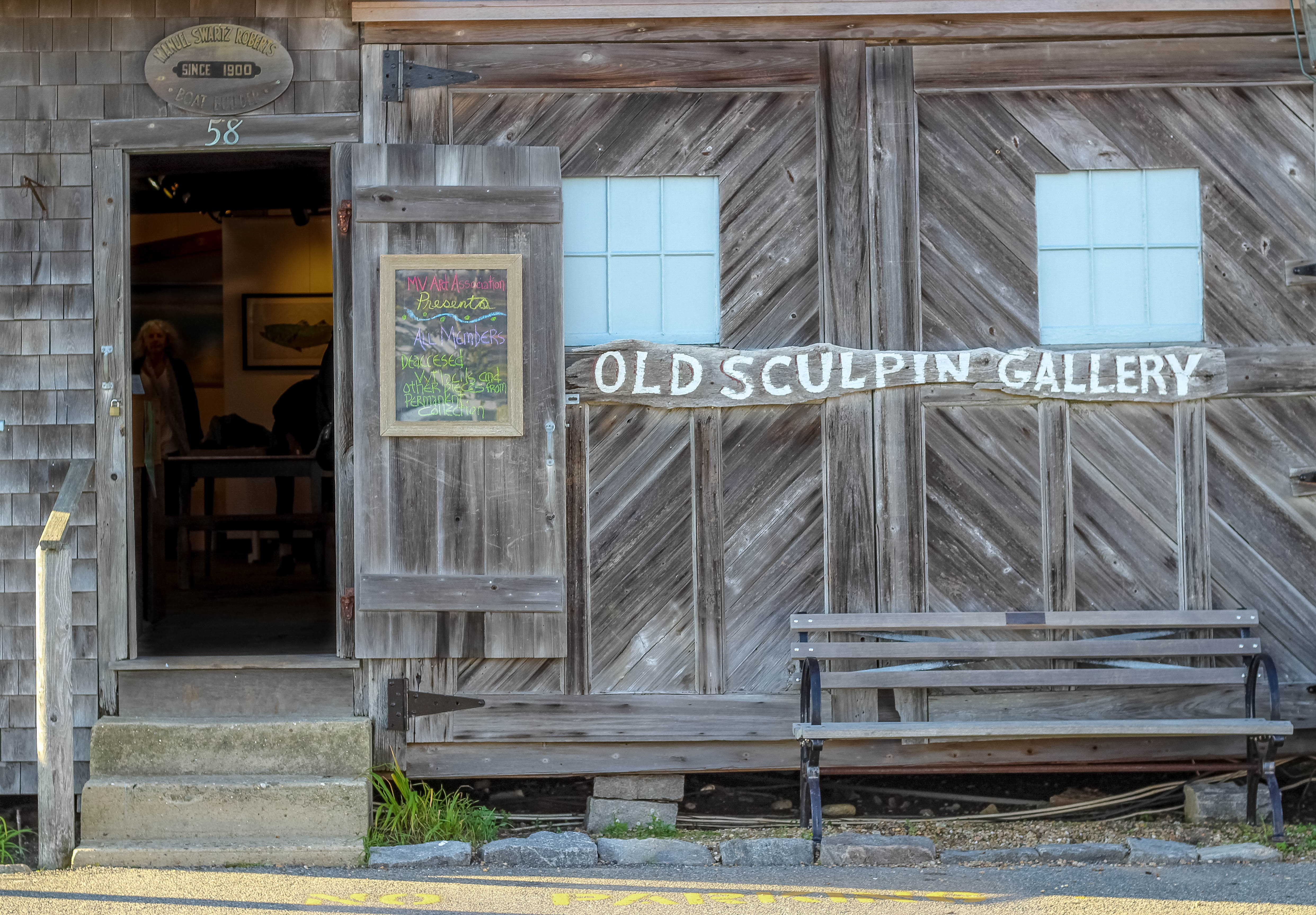 Art Galleries: We didn't realize until the first visit, how much the island embraces art and promotes a welcoming culture for artisans. Everywhere you turn, especially in Edgartown, you'll come across another amazing gallery with quality pieces from artists all around the country. Two of our favorites include the Old Scuplin Gallery and the Eisenhauer Gallery, located on the Vineyard Square Hotel property.
Take the Ferry to Chappy: From Edgartown, you could almost throw a football across the water to Chappaquiddick. Made most famous (slash infamous) by the Kennedy's, many folks love to take the short ferry ride over and enjoy the more isolated beaches, biking and hiking the island has to offer.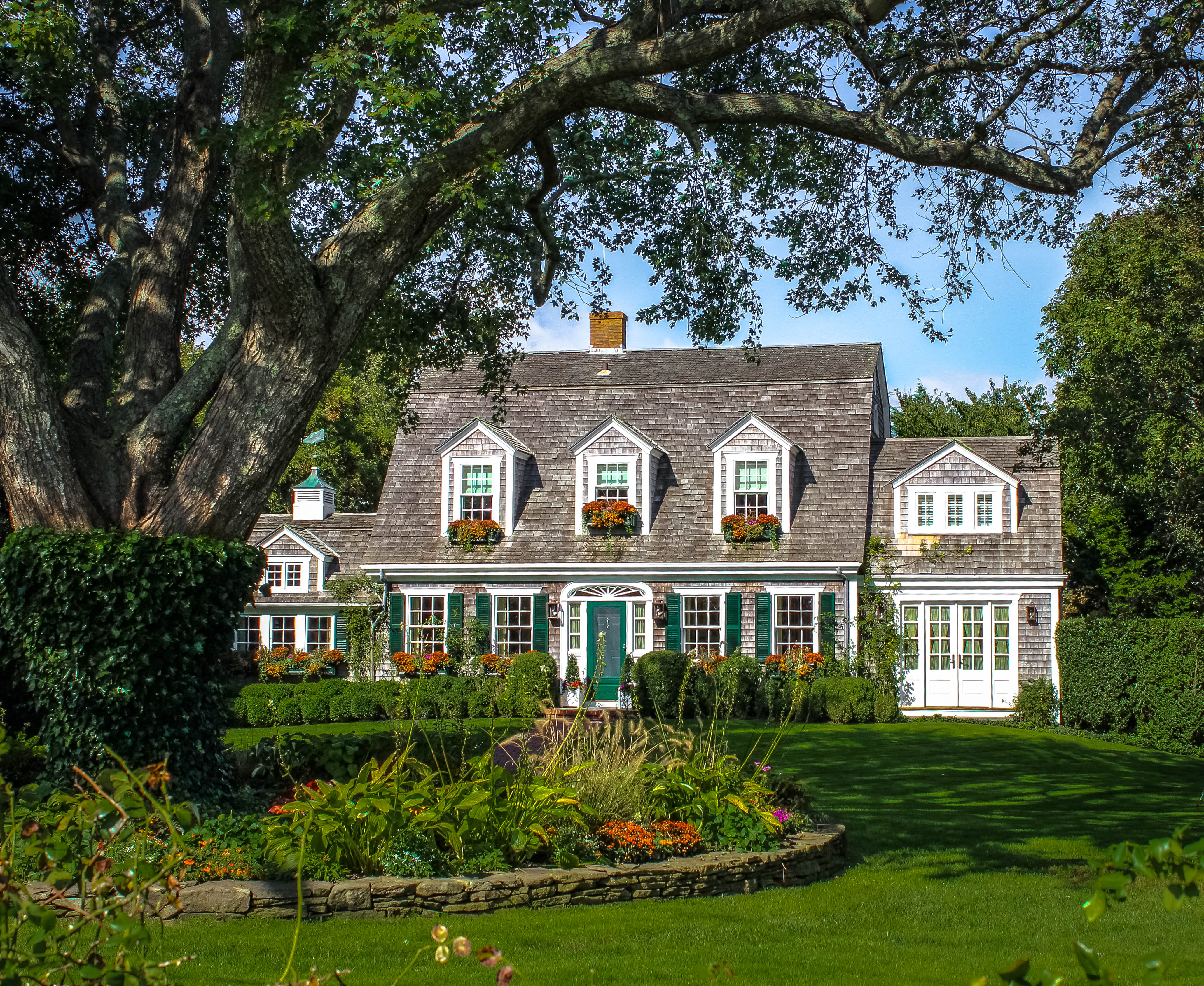 Go House-Hunting: All across Martha's Vineyard you'll find a beautiful mix of traditional shingle-stye homes and white-washed wood houses that are brought to life with patriotic red, white and blue American flags. In Edgartown, you can walk or bike around the streets to see gorgeous private estates as well as charming old captain's homes.
Where to eat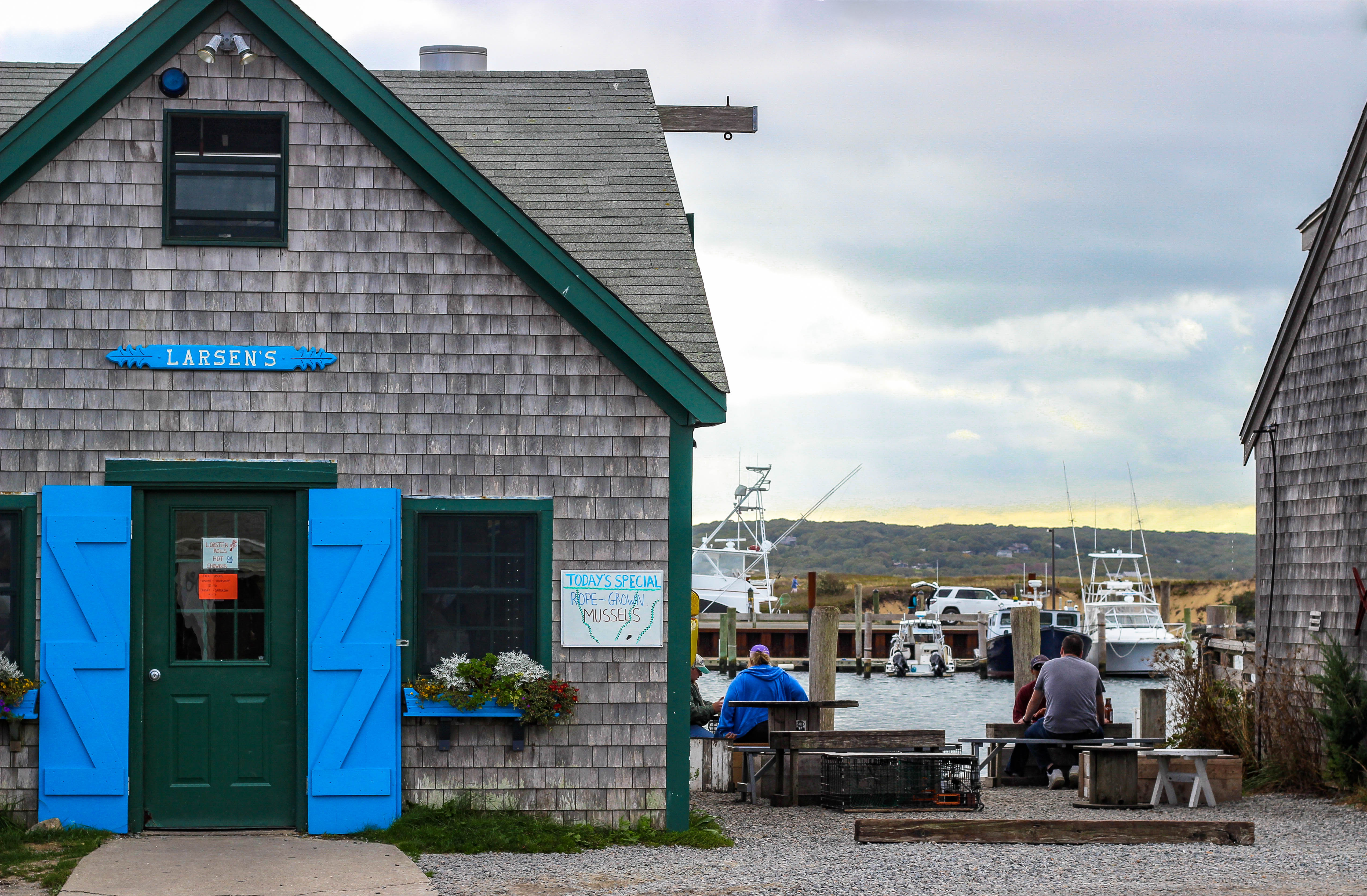 Larsen's Fish Market: The long-adored fish market in Menemsha is a must-do, especially if you're a lobster roll lover like us. The chill, fisherman's outpost has both an indoor and outdoor counter for you to order fresh fish, lobster rolls, shucked oysters, littlenecks and seafood dips. Grab your dinner, bring your own bottle of vino, and sit out on the back dock to catch one killer sunset.
The Port Hunter: Considered by locals to be the best restaurant in Edgartown, the Port Hunter will likely be crowded no matter what time you go. If you have to wait, grab a beer and challenge your friend to a game of shuffleboard. The grilled clams, and the sauce they're swimming in, are to die for.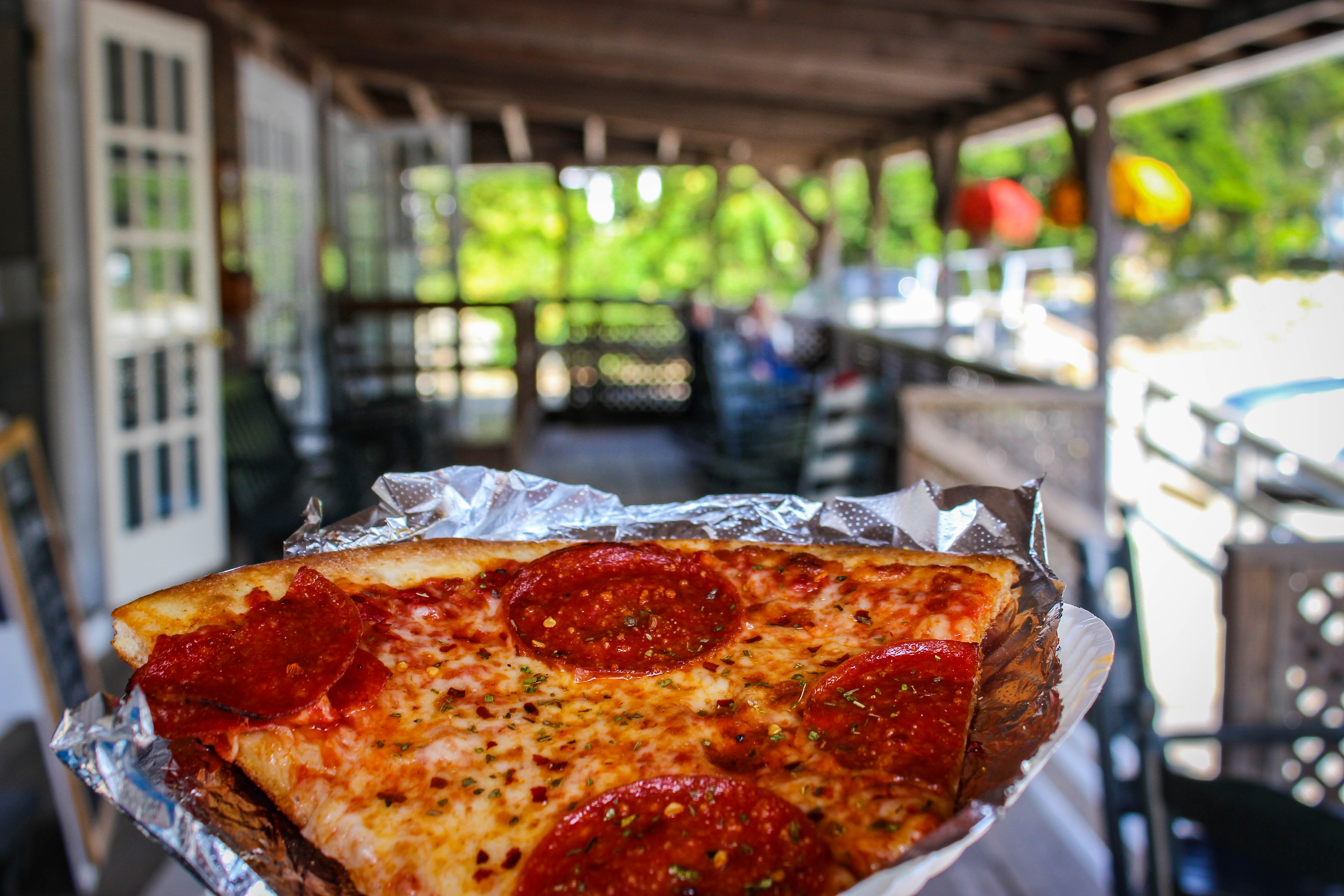 The Chilmark General Store: The no-frills food market and pizza counter in Chilmark attracts everyone from Joe the Plumber to Larry David. Their pizza is fantastic, so grab a slice, a beer, and rock lunchtime away on one of the front porch rocking chairs.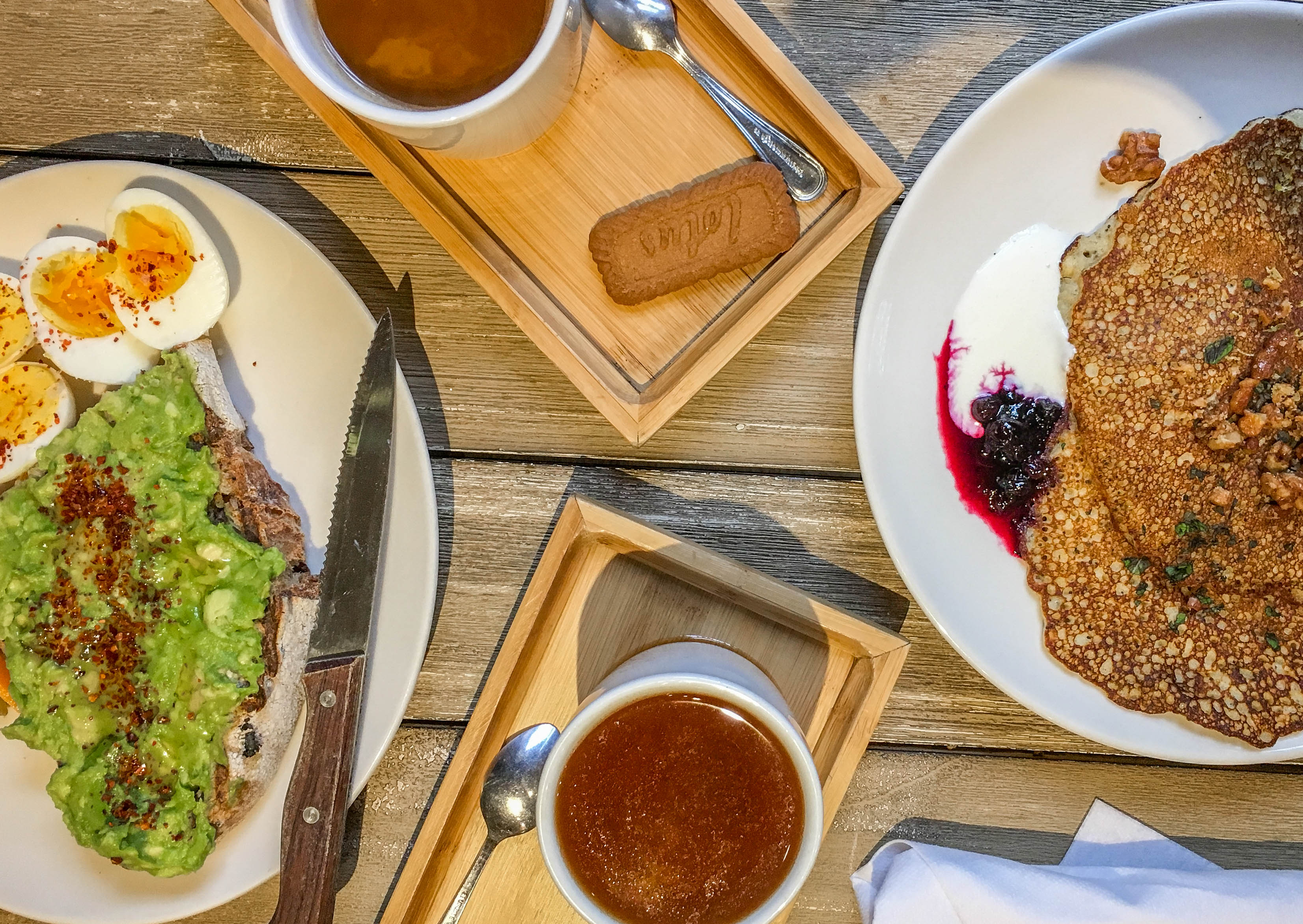 Behind the Books Store: This quaint little restaurant and coffee shop is located, as its name indicates, behind the main bookstore in Edgartown. They're open for breakfast and lunch and have a great little outdoor garden seating area. Their coffee was so good, and we were swooning over the lemon-poppyseed griddle cakes for breakfast.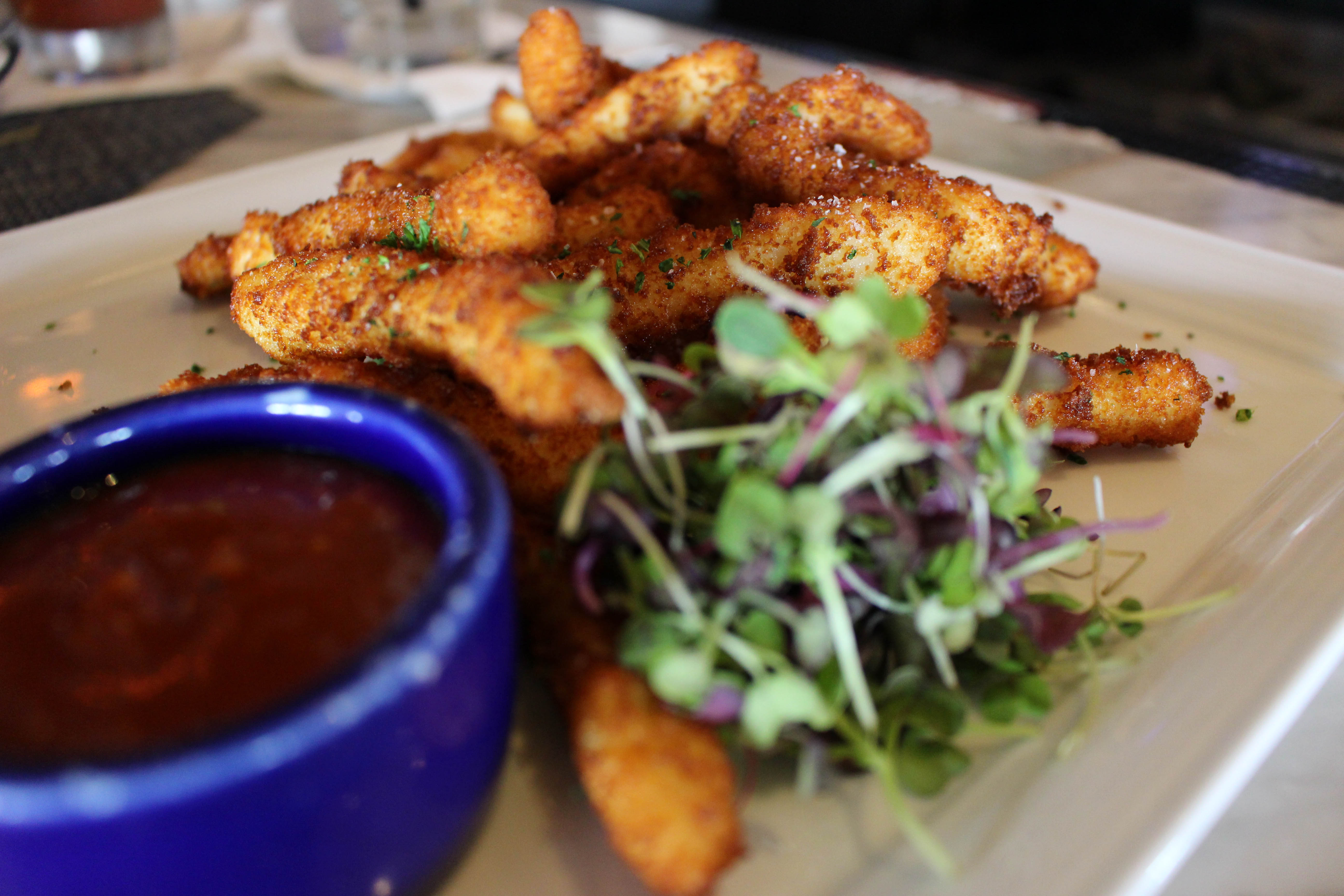 The Atlantic: Serving local goodies like fried calamari strips and lobster rolls, the Atlantic is a great spot for lunch or dinner. The vibe is fun and relaxed and the service was excellent.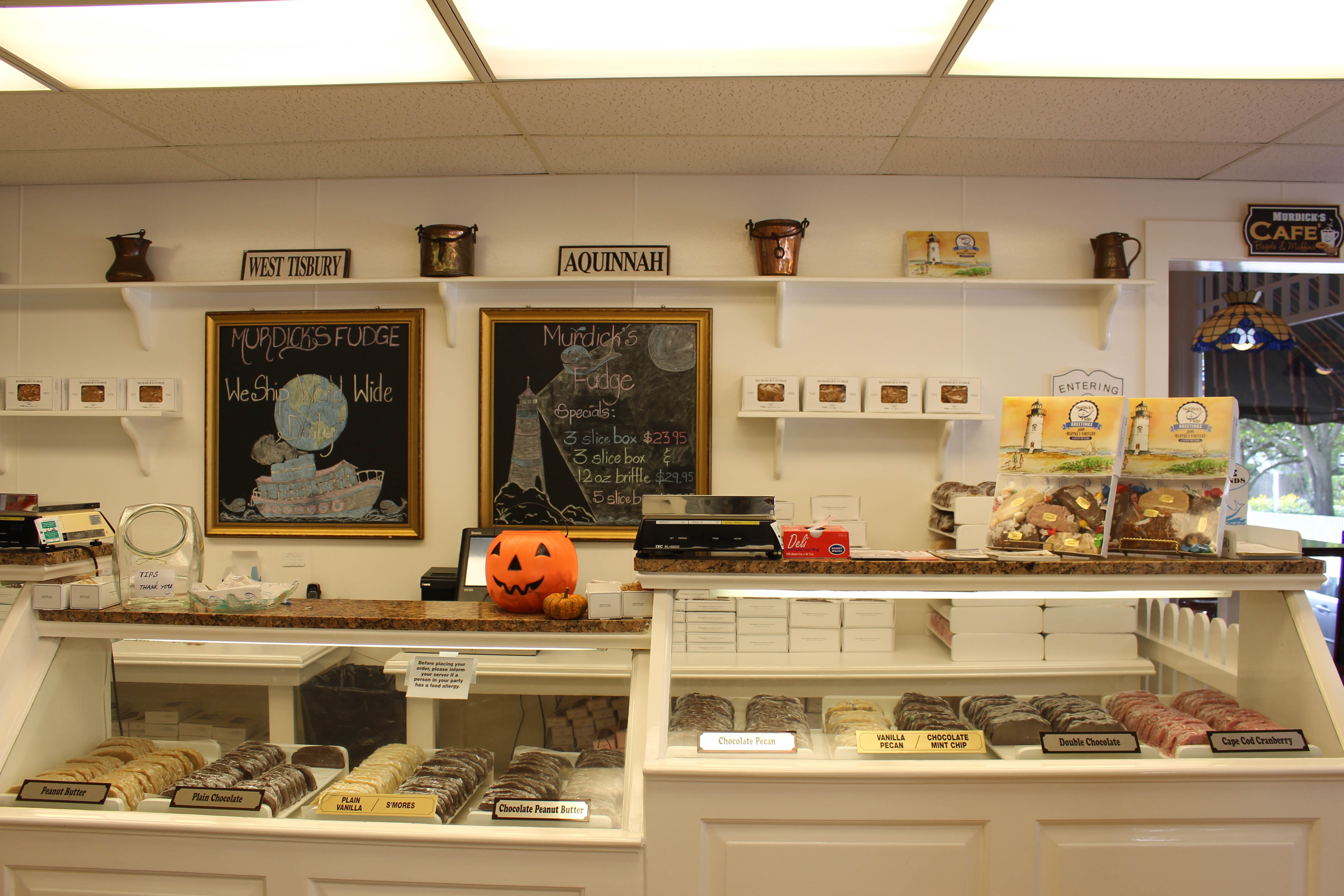 Murdick's Fudge: Certainly one of our favorite main street confectionaries, Murdick's sells delectable, hand-made fudge. There are over 20 flavors to choose from and all the ingredients are natural – so that has to count for something, right?!
Where to stay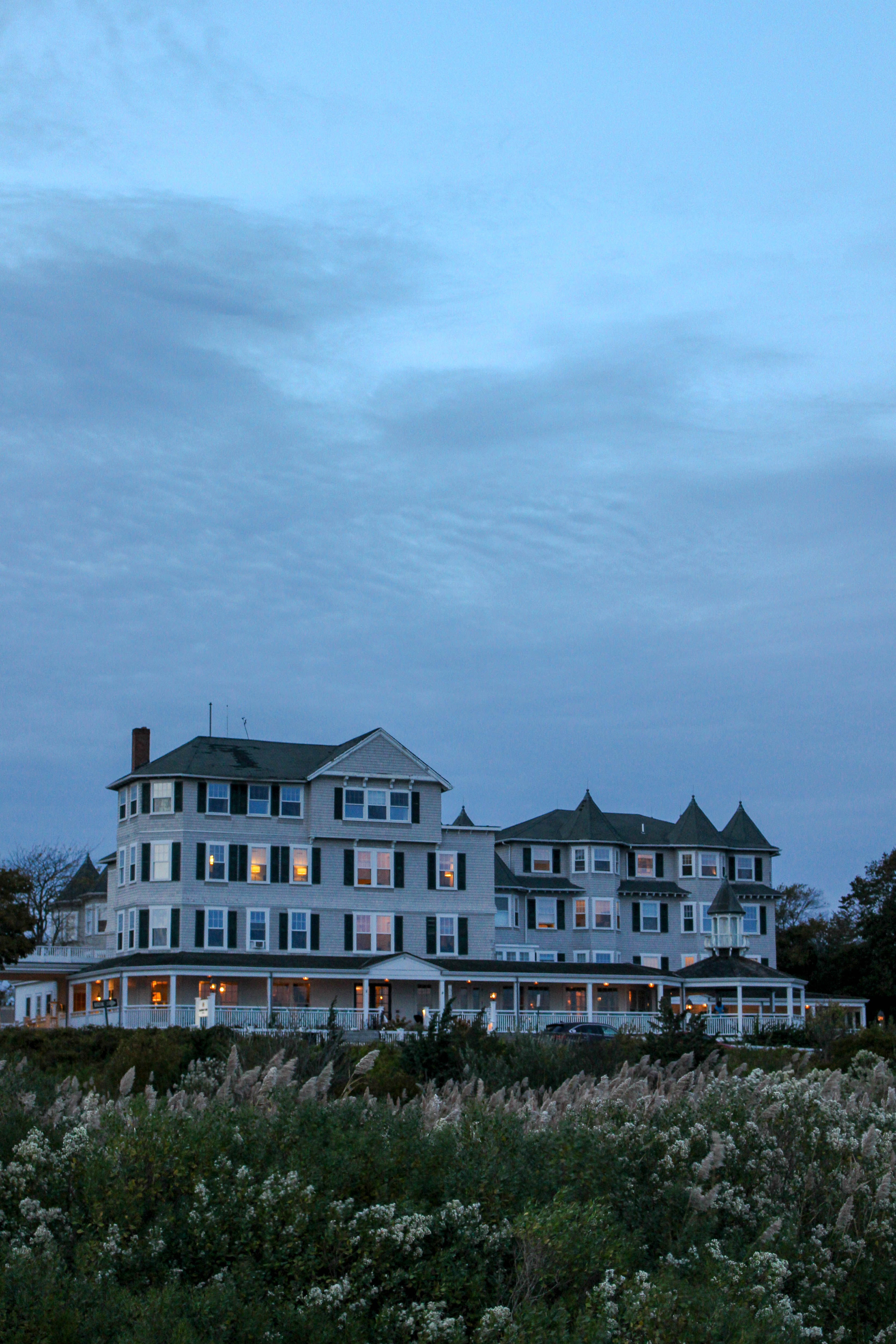 Harbor View Hotel: The Harbor View Hotel has been an iconic landmark in Edgartown for over 125 years. Just steps from Lighthouse Beach, the shingle-style property serves as an idyllic getaway for families vacationing on the island. With gorgeous views, impeccable service, and beautiful accommodations, it's one of the nicest places to stay on Martha's Vineyard. Read our full review: here.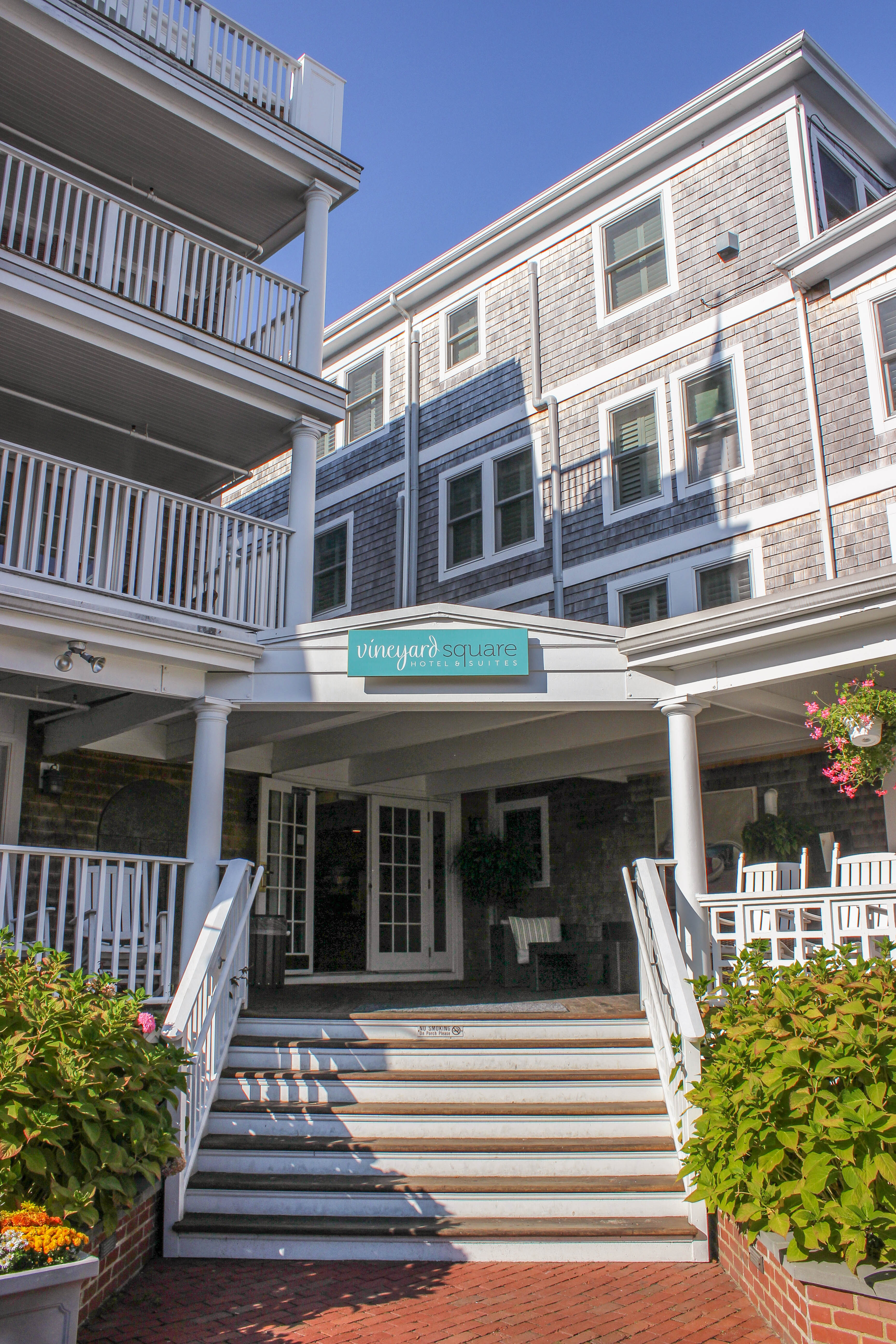 Vineyard Square Hotel: For decades, the Vineyard Square Hotel has been a home away from home for visitors seeking a relaxing stay on the island. With beautiful harbor views, an impressive art gallery, and freshly baked chocolate chip cookies always at-the-ready, you couldn't pick a more perfect retreat in the heart of Edgartown. Read our full review: here.
---
More Pics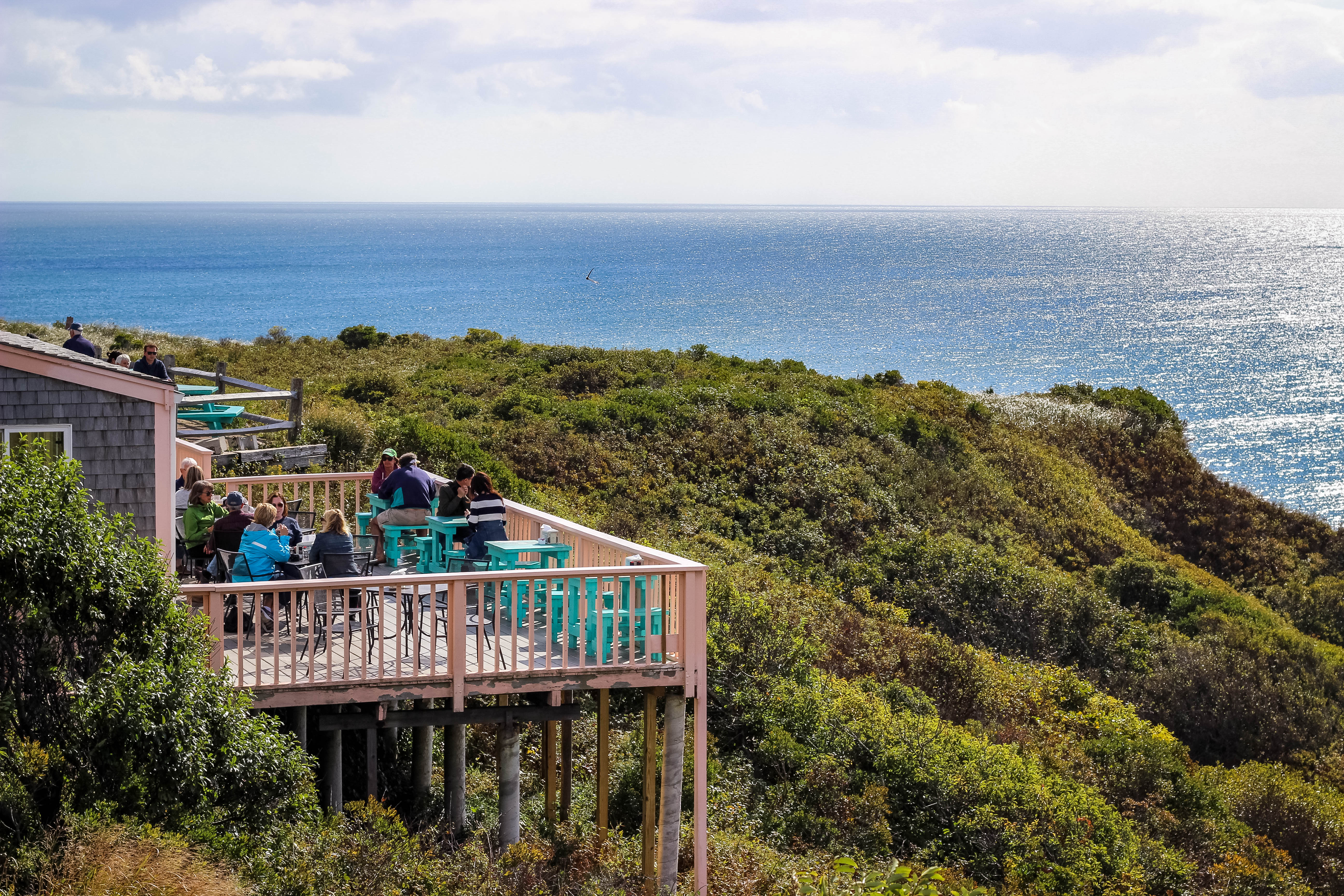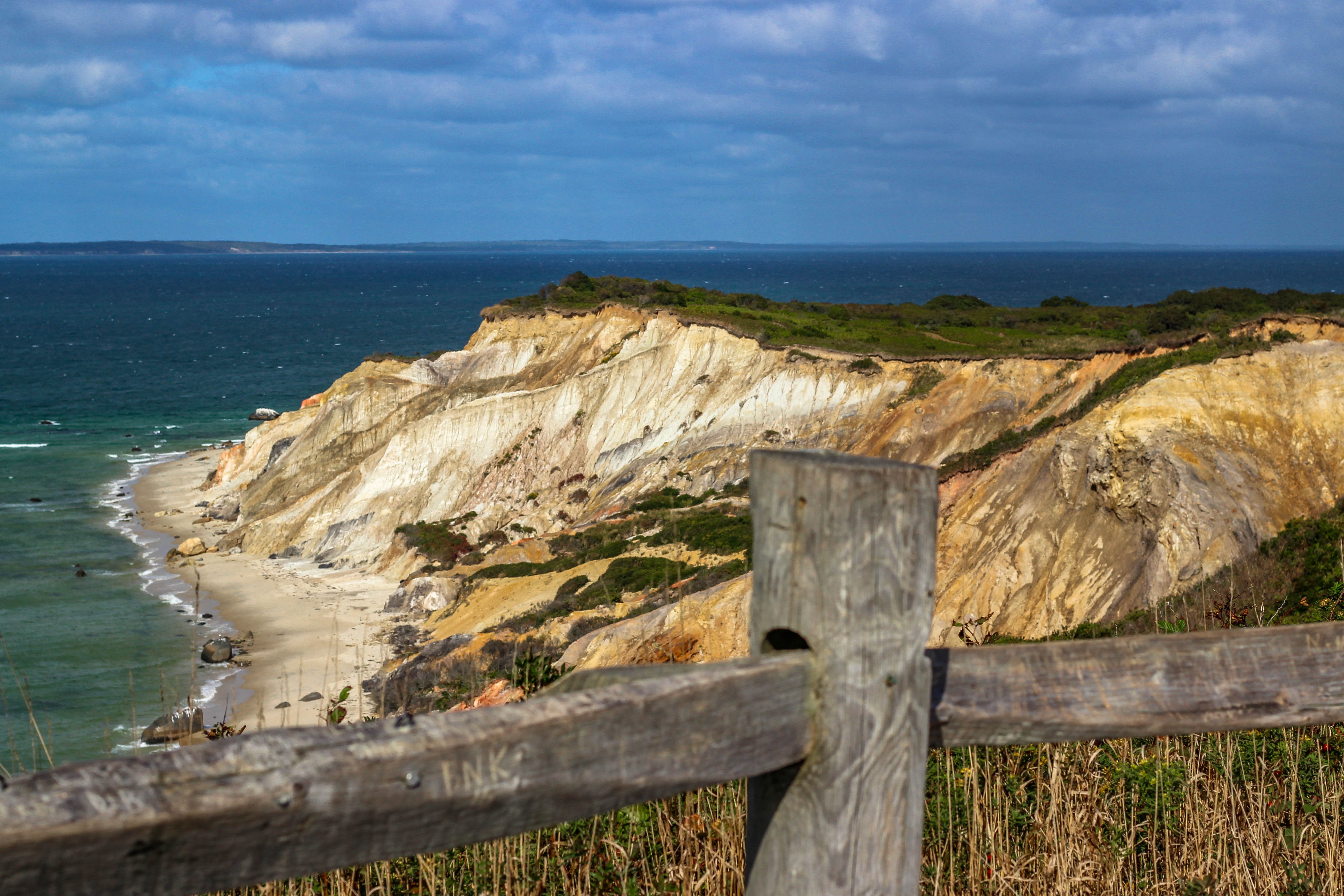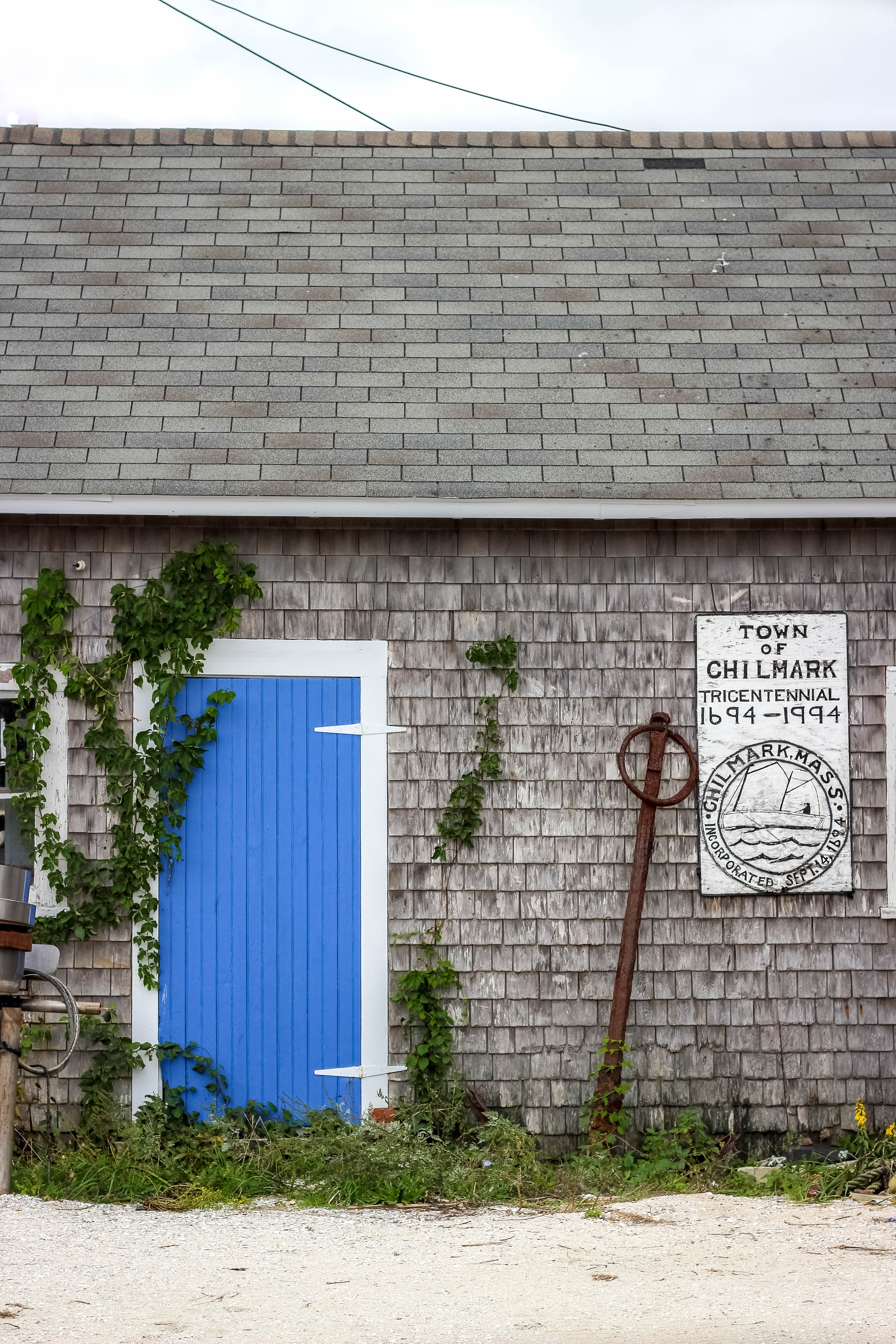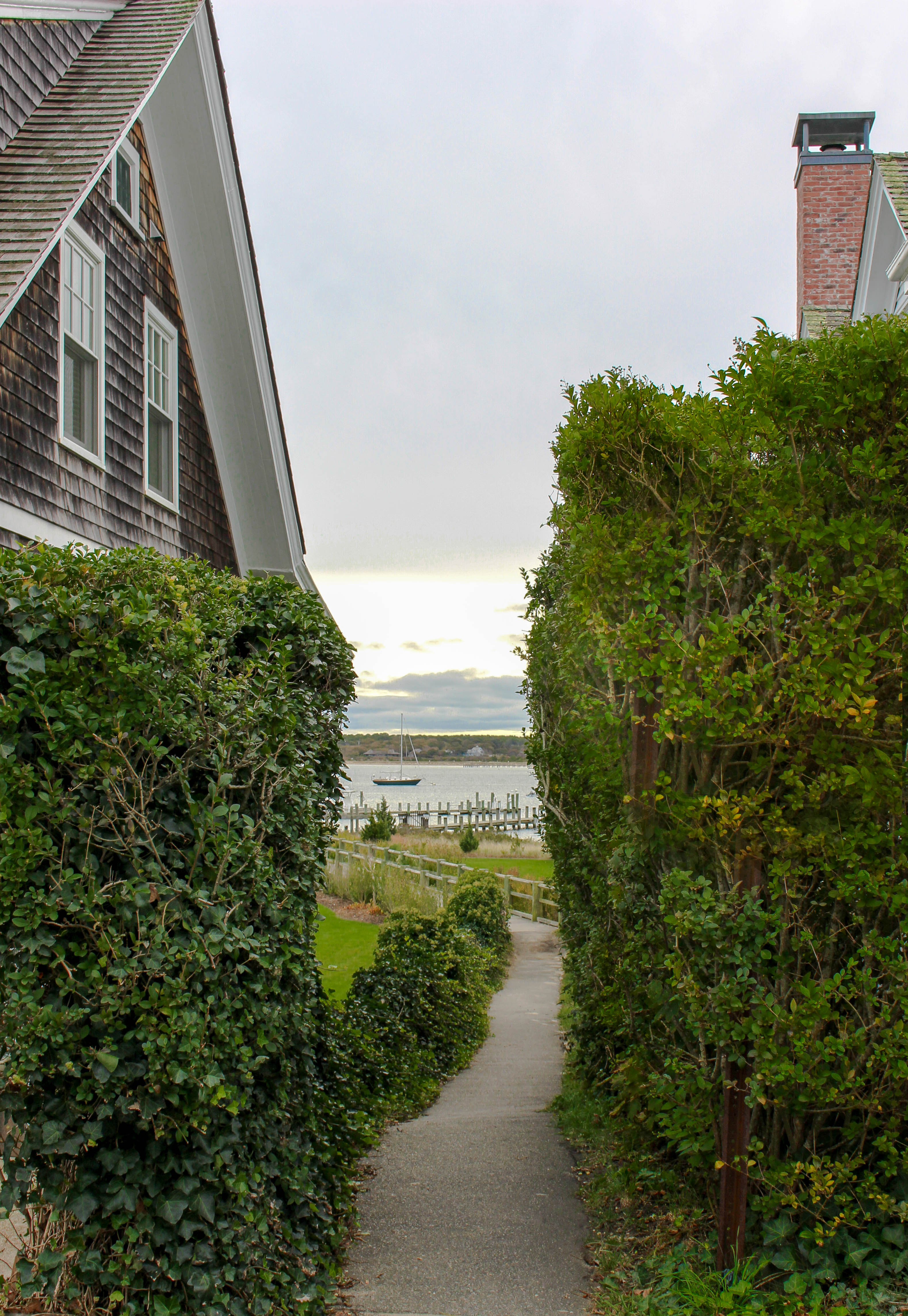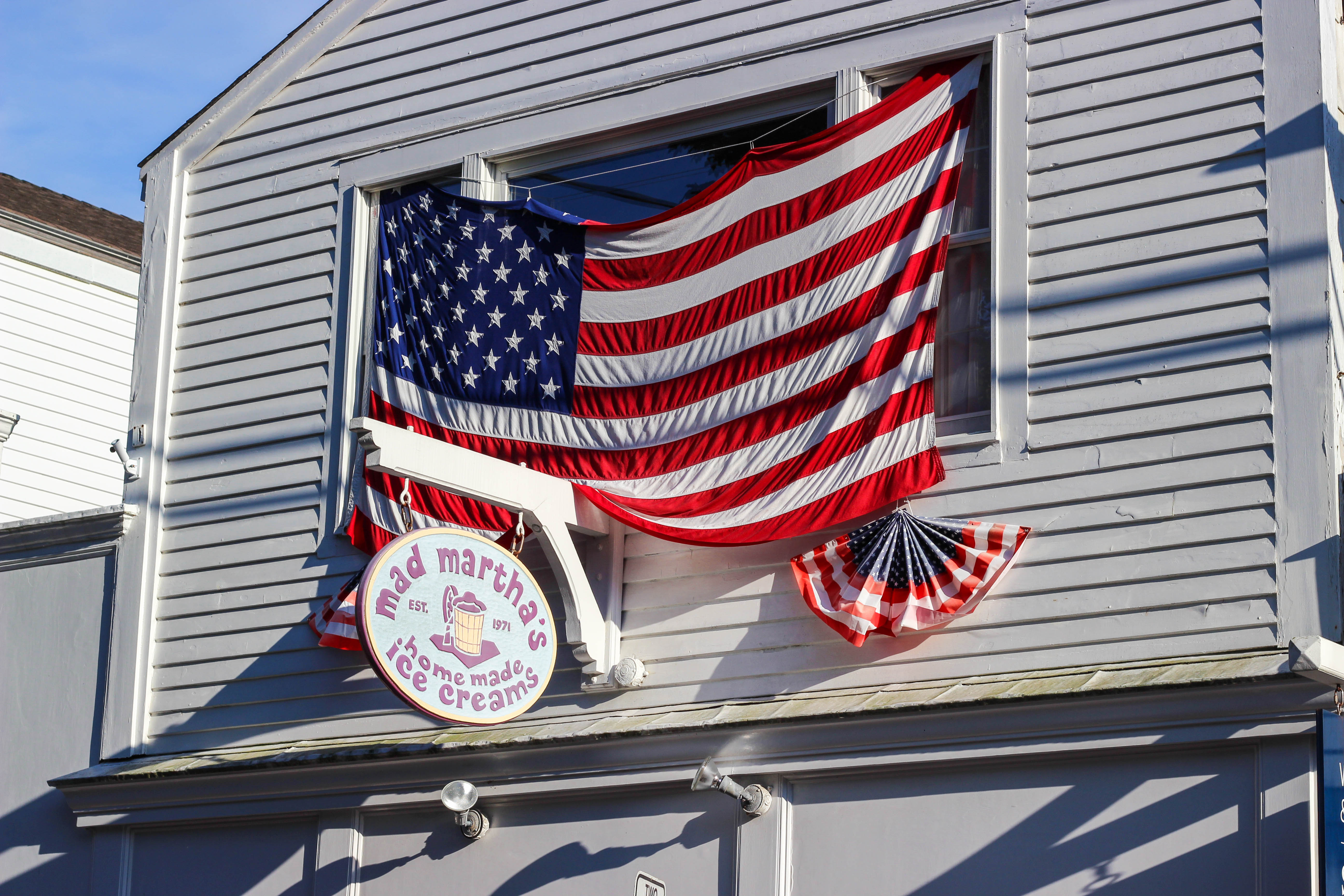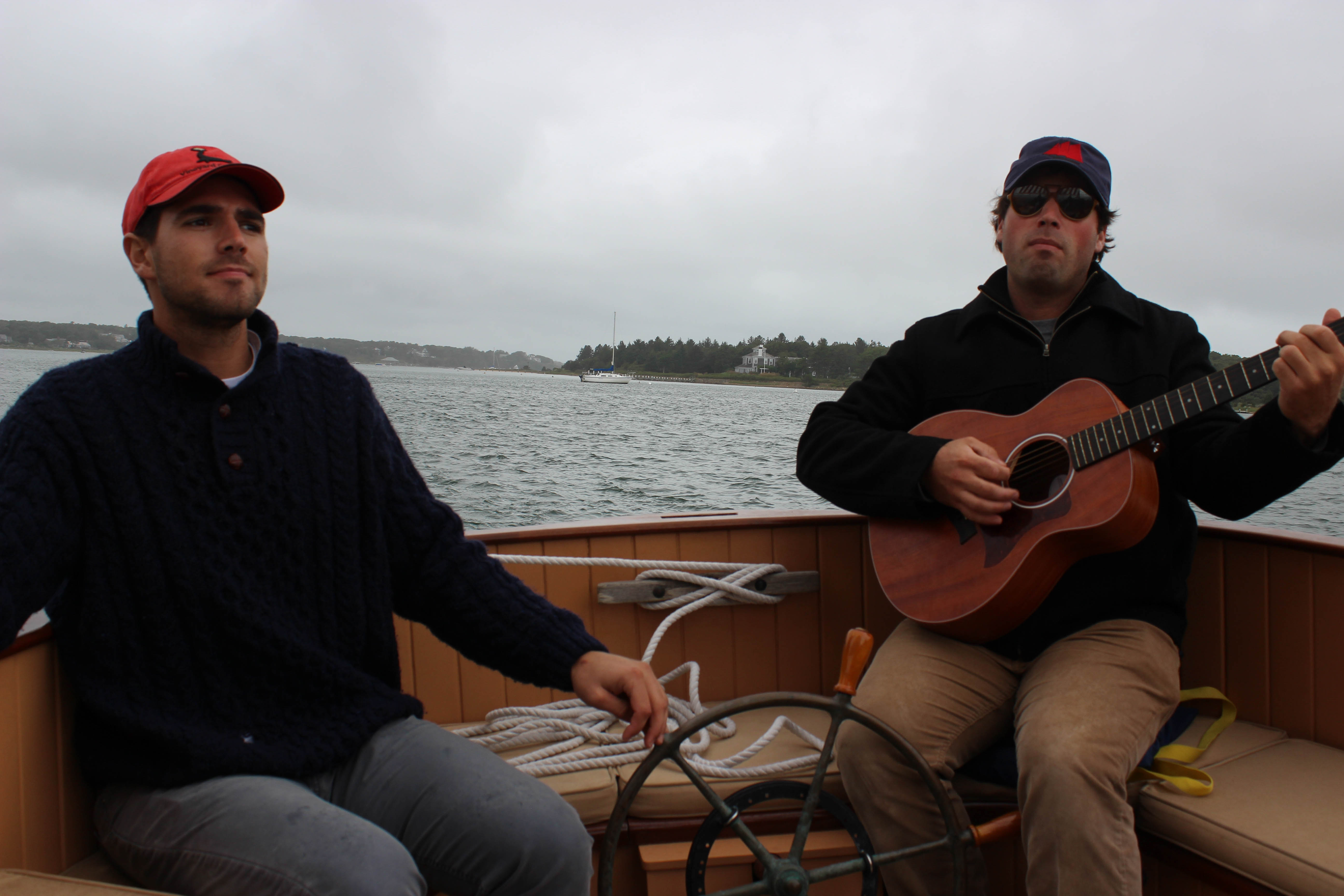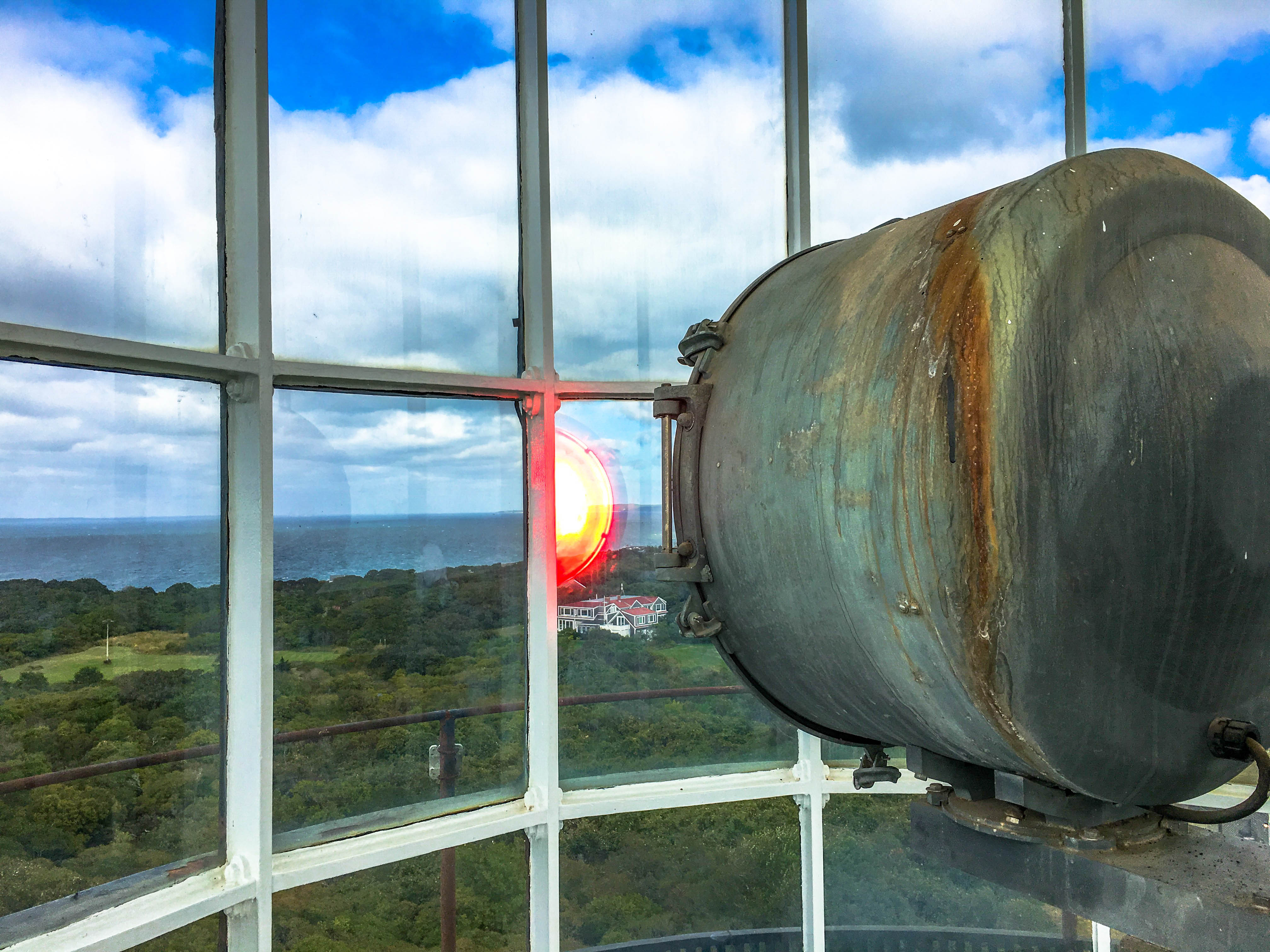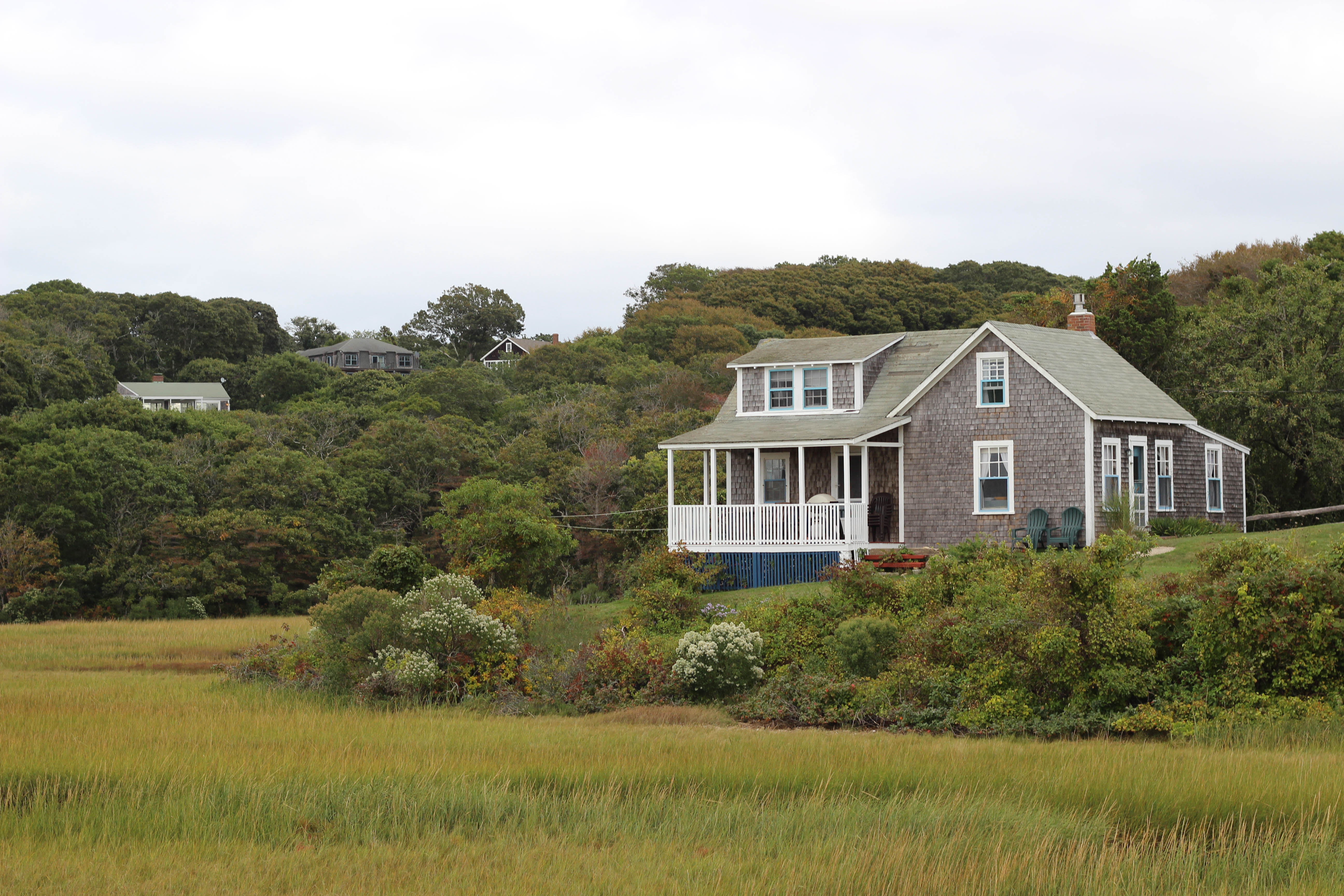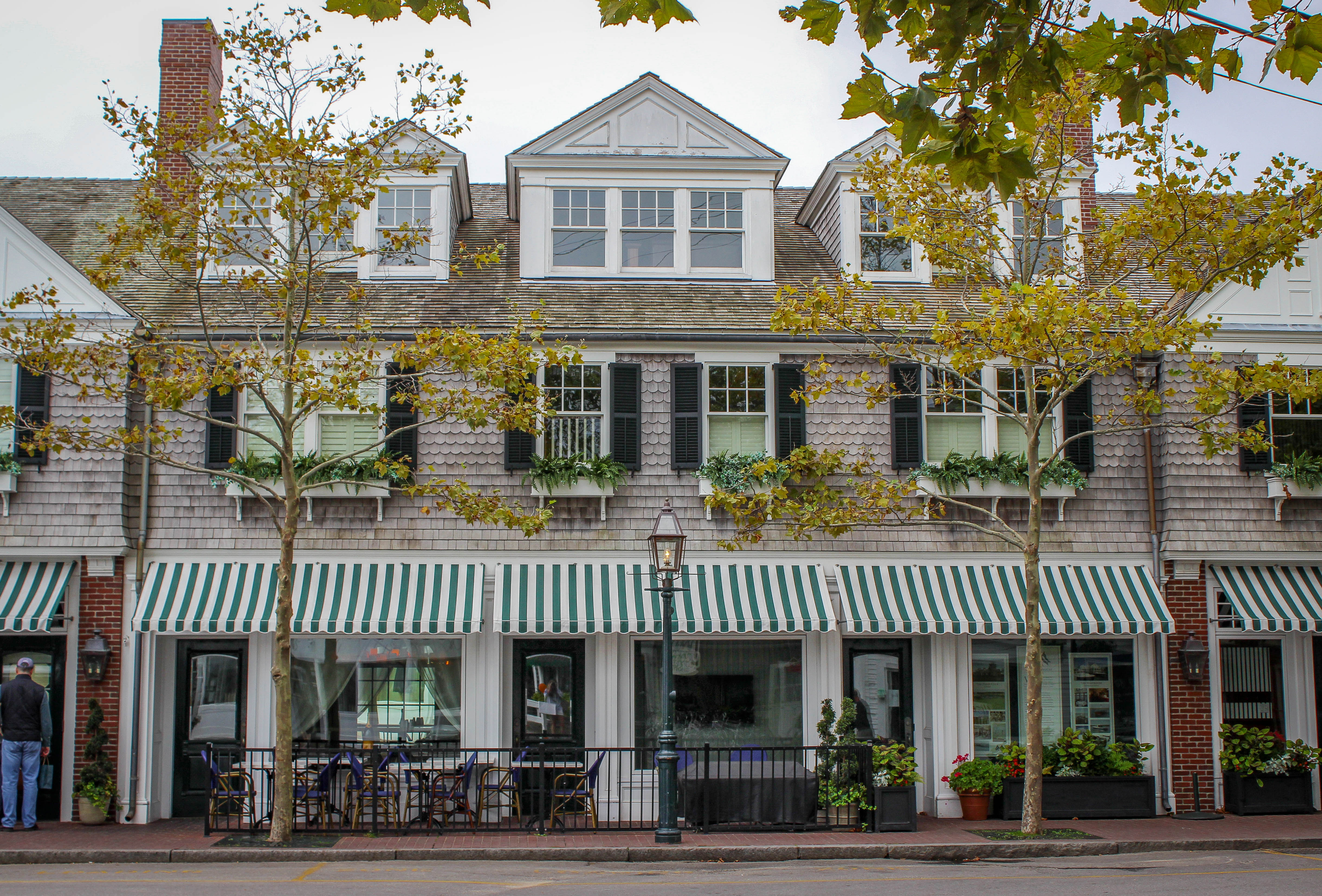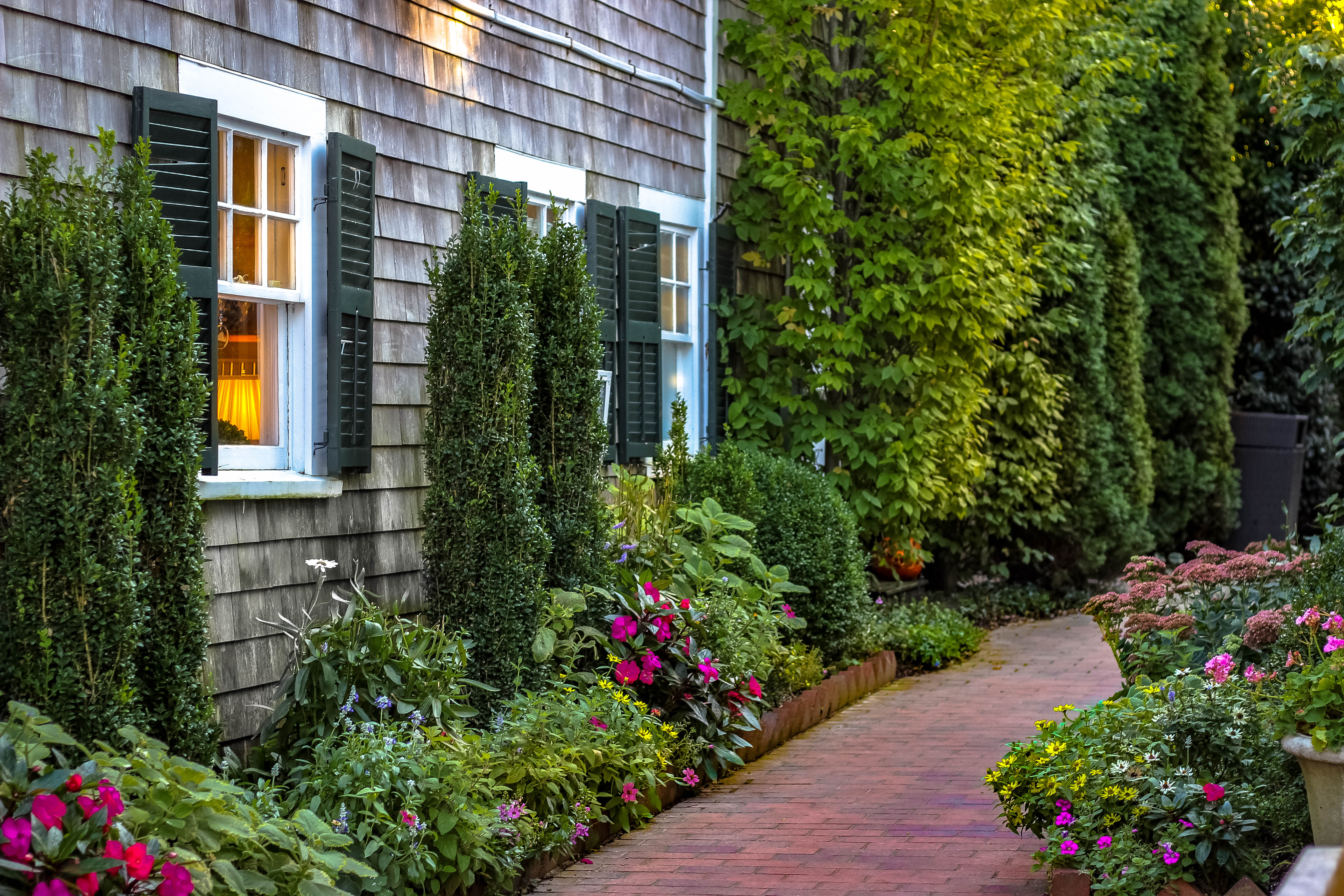 ---
Comments