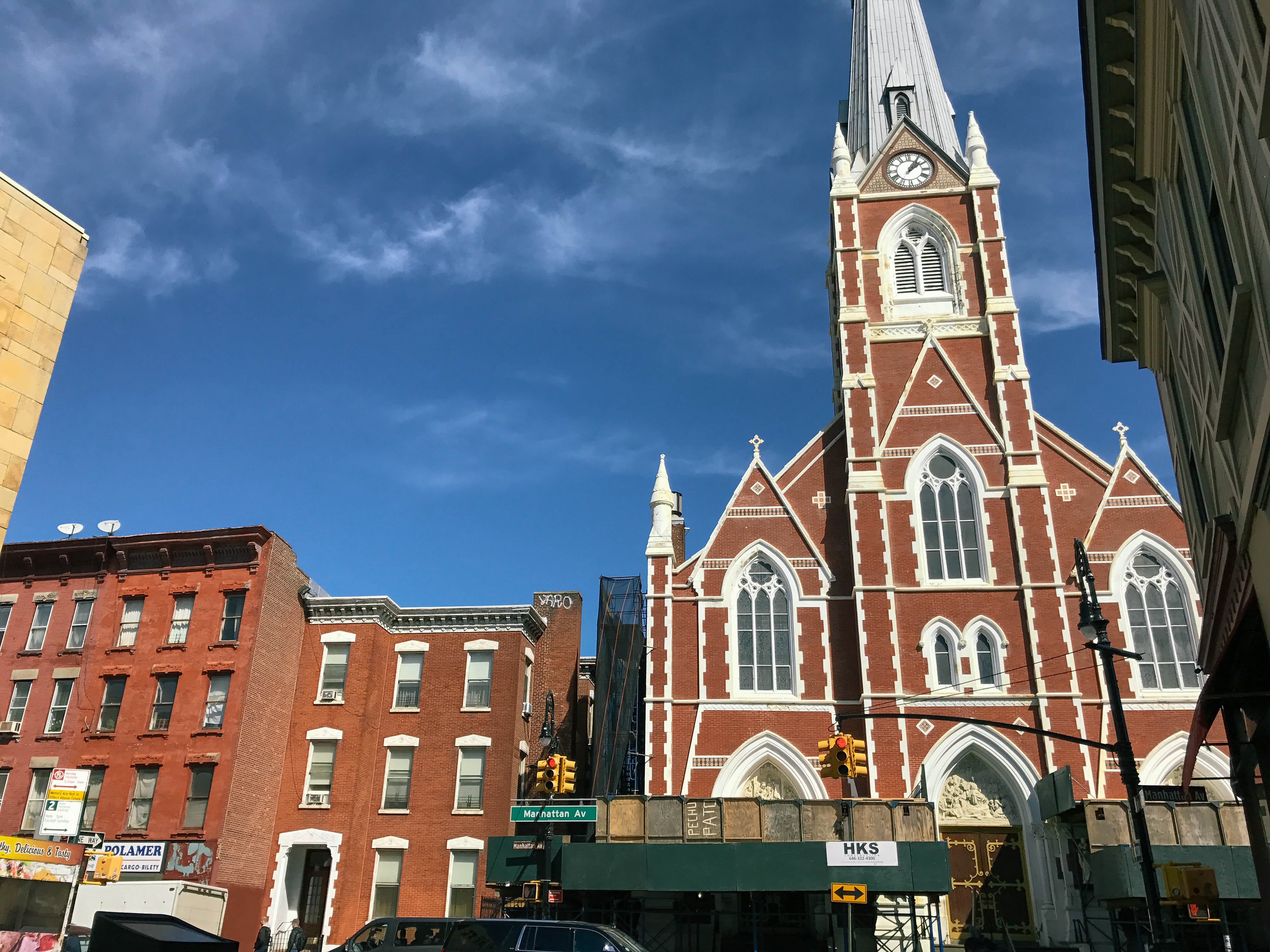 By now, Brooklyn's well-kept secret is out:
Greenpoint is one of the coolest neighborhoods in New York.
Limited subway access has allowed the area to remain wonderfully relaxed over the years, with quieter streets, a chill vibe, and no real desire to compete with its trendy neighbor to the south, Williamsburg. Gritty charm from its industrial past still permeates throughout the warehouse-lined waterfront, and a mixture of cultural influences has birthed a refreshingly eclectic ambiance and one killer food scene. Picturesque brownstones, churches and sidewalk cafés fill the streets of the Historic District, and you could spend a whole day just searching for vintage treasures amongst the boutique shops on Franklin Street. However long your visit to the neighborhood, be sure to stroll along the waterfront or grab a cold one outside at Brooklyn Barge, because Greenpoint's views of the Manhattan skyline are simply unmatched. Below, check out our guide to enjoying all this great neighborhood has to offer:
---
Things to do
ATTEND A DINNER PARTY AT A BOOK STORE
From the unassuming facade, you'd never suspect all the cool stuff going on at  Archestratus Vintage. First of all, you'll only find books relating to food here. From fictional culinary tales to vintage cookbooks, the shelves of this funky bookstore serve as an ode to Archestratus – an ancient Greek poet, cookbook author, and freethinker who hailed from Sicily. While perusing the stacks, enjoy some Sicilian baked goods and a cup of coffee or tea from the little café area in the back. Be sure to check out their events calendar, too, and look into attending one of their fun dinner parties or book readings. Archestratus isn't the only cool literary space in town, though. Just a few blocks away, WORD offers a wide selection of books (of all kinds) and also hosts fun events and book launches throughout the year.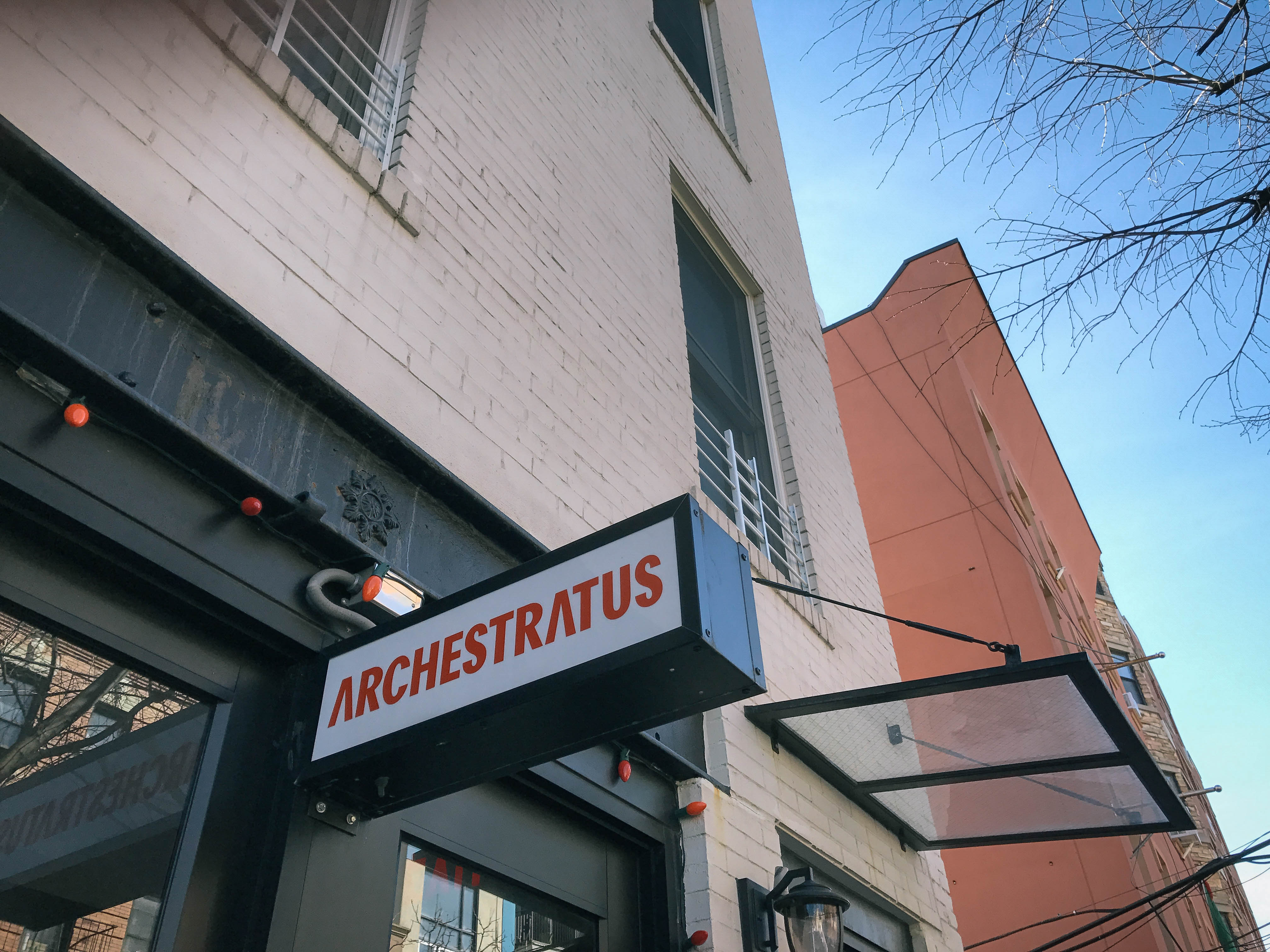 BOUTIQUE & VINTAGE SHOPPING
Greenpoint is chock full of cool boutiques lining streets like Franklin & Manhattan Avenue. One of our favorite, Home Of The Brave, carries an eclectic mix of artisan home decor. You'll find everything from locally made pottery & pillows to cookware designed in Denmark and ramen bowls crafted in Japan. Their sister store, Wolves Within, sits just a block away and offers a great selection of men and women's clothing and cool accessories. If you're into searching for hidden treasures, head to The Thing, a junk store full of goodies waiting to be found. If you can even get to the back of the store, there's an entire room filled to the brim with stack after stack of vintage records.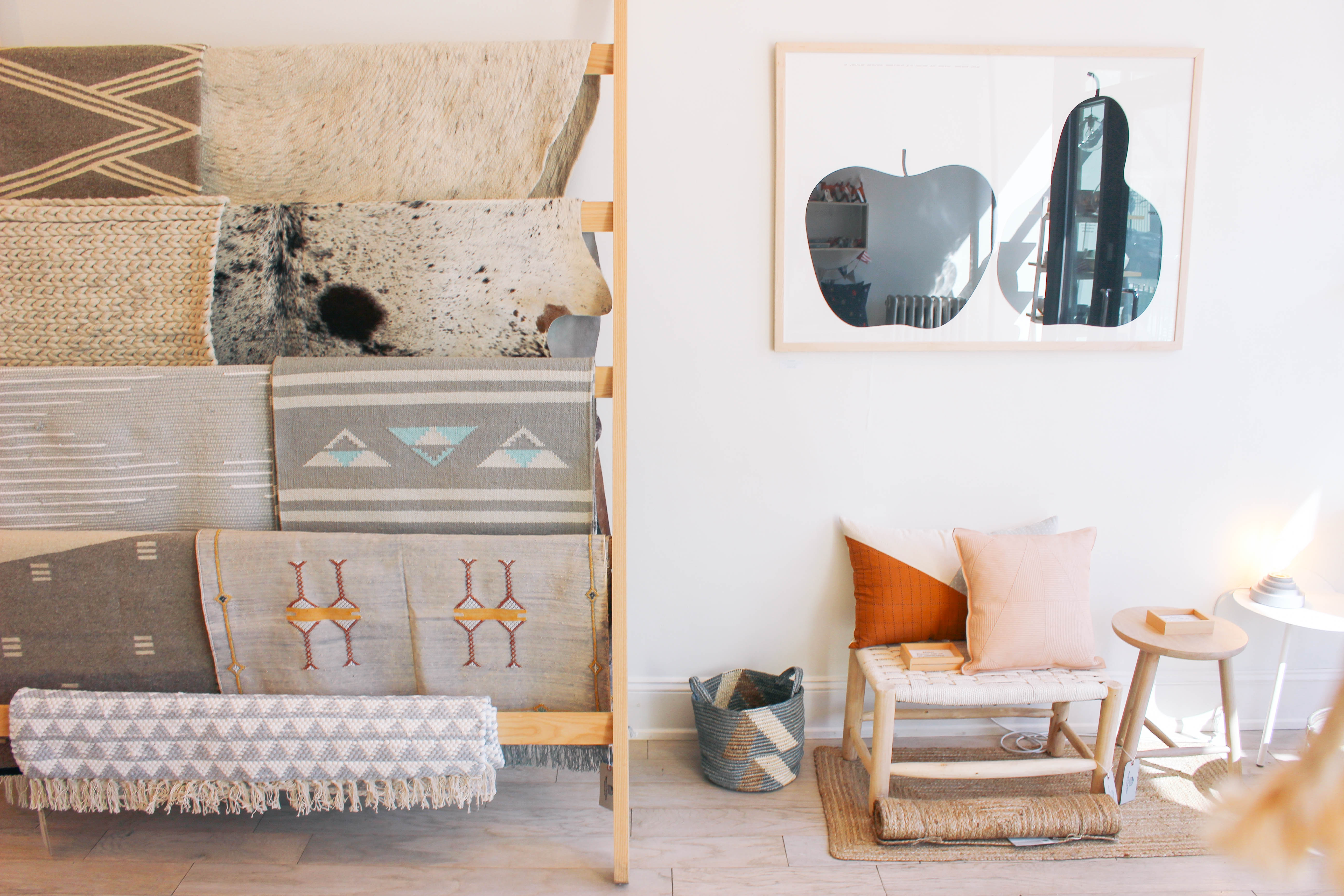 HAVE YOUR COFFEE IN A PLANT SHOP OR A BARBER SHOP
Greenpoint seems to enjoy mixing things – or perhaps they're just really efficient. At Cotter Barber, you can pick up your morning coffee and banana bread in the front, and then go sit on one of their retro barber chairs in the back for a quick haircut. Over on Franklin Street, the owners of Homecoming decided to bring all their favorite things together in one place: coffee, fresh-cut flowers, decorative succulents, artisan-made pots & planters, and donuts & pastries from Dough. All things we can get behind too!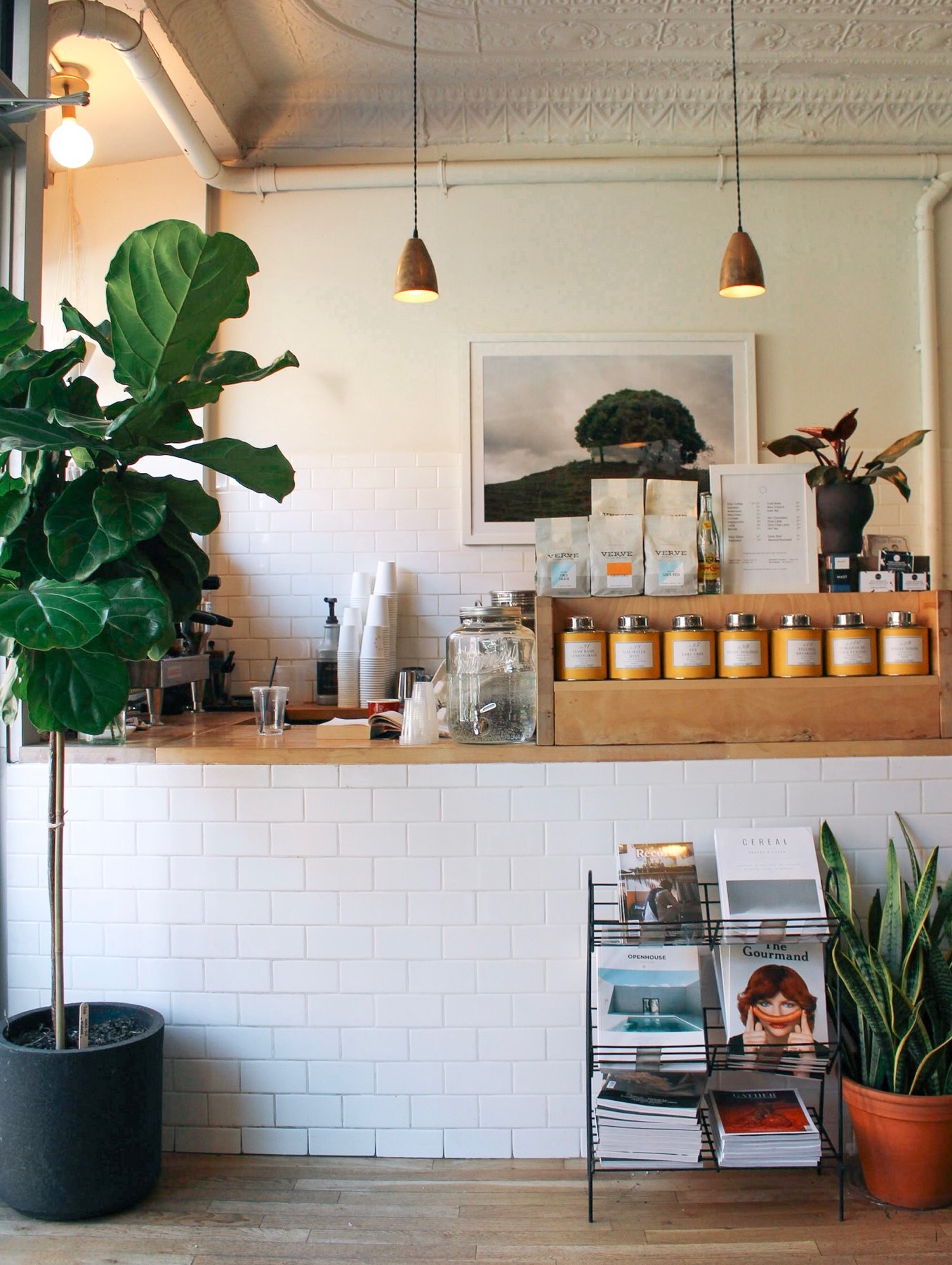 BOOZE ON BARGE
On a warm summer day, nothing beats sipping a cold brew with friends on floating barge with the Manhattan skyline as your backdrop. The fellows behind Brooklyn Barge have created space on the East River to gather with friends and enjoy the outdoors. The casual restaurant and bar serves up some tasty eats like Summer Ale Pork Sliders, Fish Tacos, Old Bay Fries – and our favorite snack of all time – churros.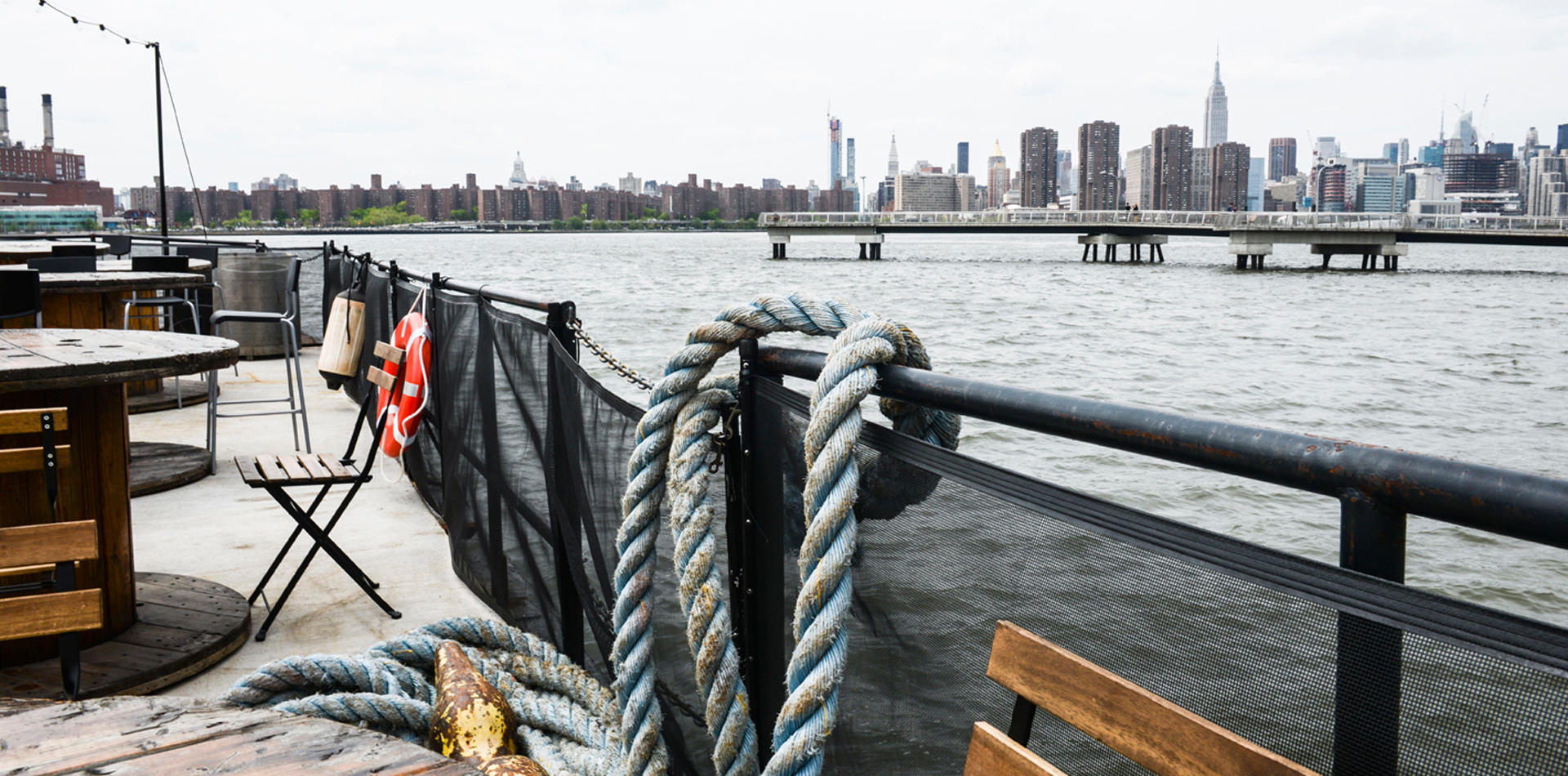 GET INKED AT 3 KINGS TATTOO
Tattoo shops are a dime a dozen in New York but the good ones are found only by asking locals. Three Kings Tattoo is a awesome, well-regarded establishment where you can pop in and get a permanent souvenir. Bethany does some amazing cosmetic tattooing too, but she's extremely sought after by clients from around the country, so you'll have to book an appointment with her well in advance.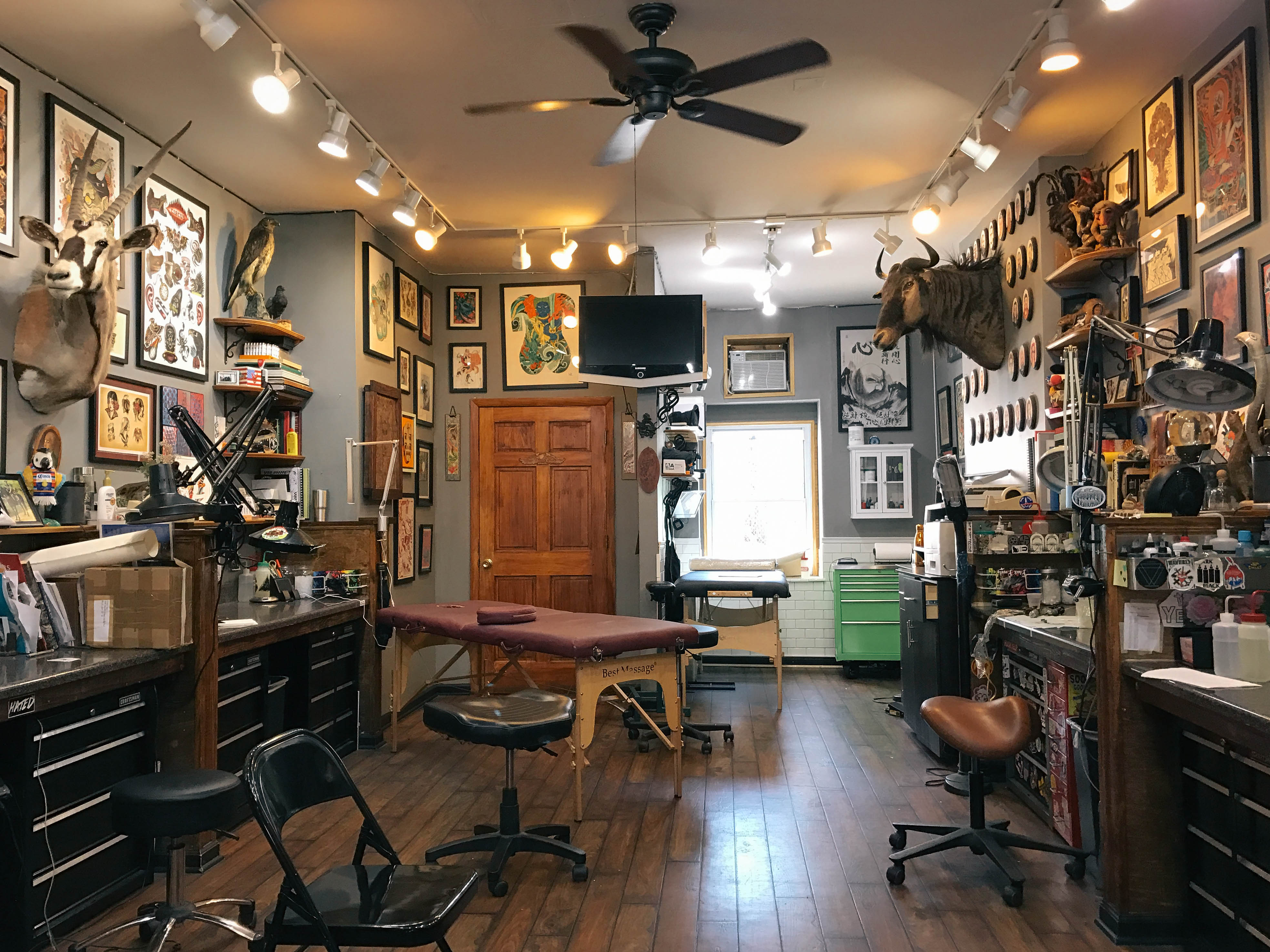 Take in the SKYLINE view
Greenpoint wins in our book for 'best views of Manhattan'. The iconic skyline never gets old, but it can me trickier that you'd think to catch a good glimpse. With a quiet (but growing) waterfront area and no major traffic buzzing by, the neighborhood offers peaceful, unobstructed views of the concrete jungle across the East River. If you've got some time, bring a good book out to a bench on one of the piers and laze the day away in a pretty spectacular setting.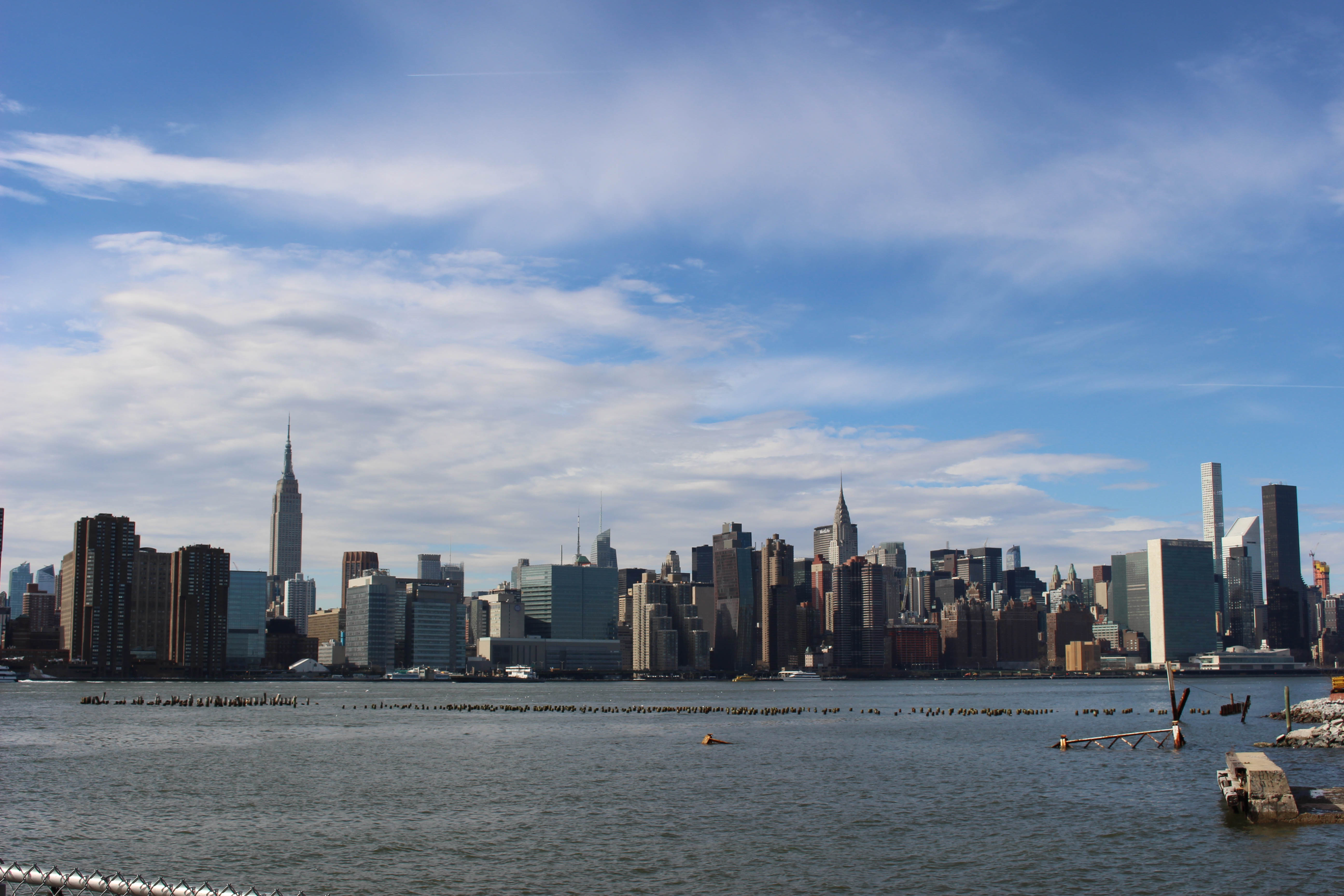 SPEND TIME IN THE PARKS
Brooklyn has lots of green spaces, but two of our favorites happen to lie in Greenpoint. The larger McCarren Park boasts playgrounds, sports courts, and plenty of open space to hang out. It's also surrounded by a bunch of great restaurants, so a delicious meal is never far away. In the summer, the park is home to a number of events, festivals, concerts and outdoor movie screenings (hosted by SummerScreen). A quick walk down Driggs Avenue and you'll find yourself in the smaller McGolrick Park. Quiet pathways snake through the grassy lawns of this little gem, and multiple monuments give you pause to reflect on rich history of the neighborhood. During the warmer months, be sure to check out the farmer's market in the park on Sundays.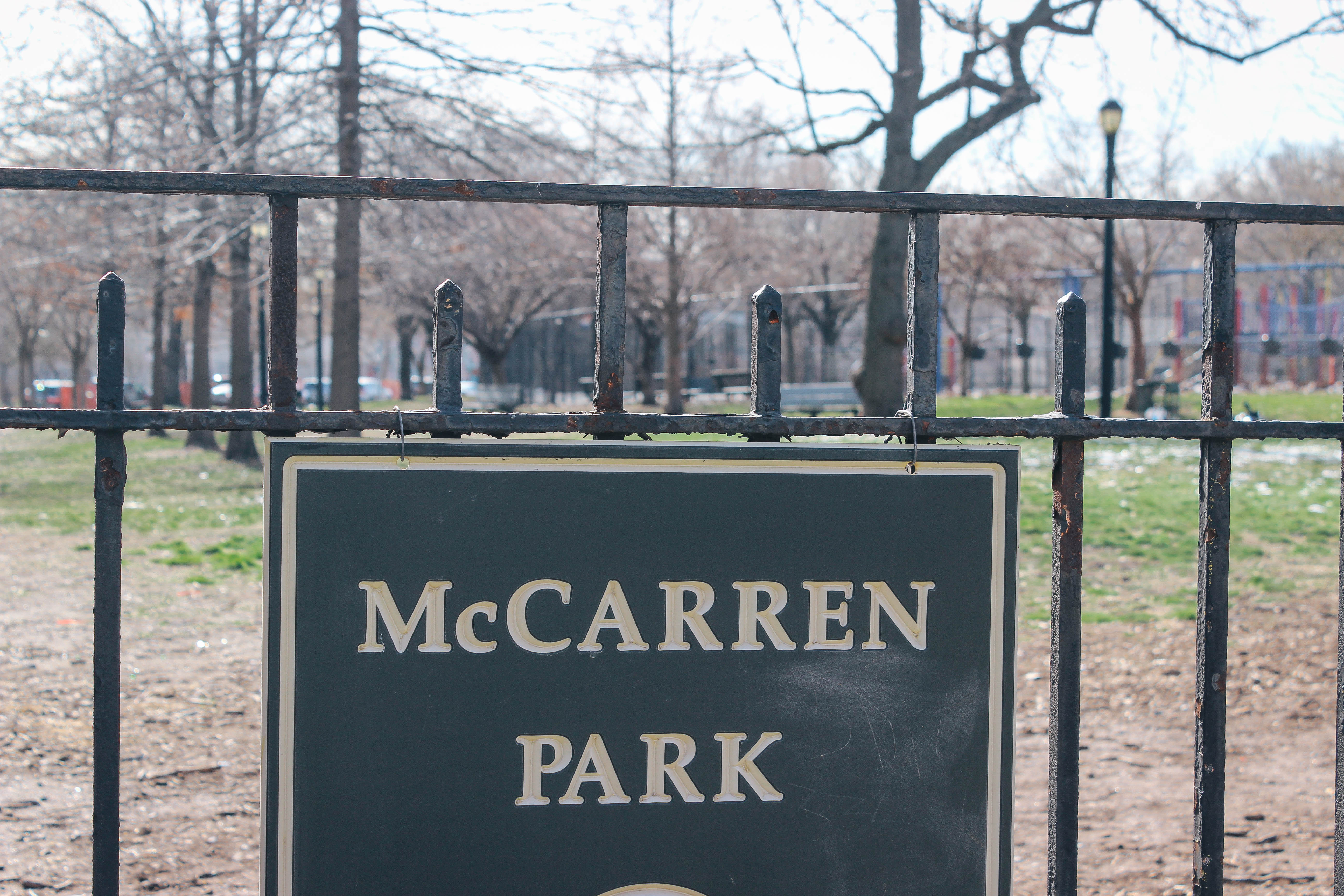 SNAG A POLISH PACZKI TREAT
Greenpoint has a large Polish & and Polish-American community, and while new construction and businesses have replaced older establishments over the years, the cultural influences can still be felt. For a quick treat, skip the Starbucks and pop into one of the neighborhood's bakeries for a paczki. The tasty Polish pastry is similar to a jam-filled donut.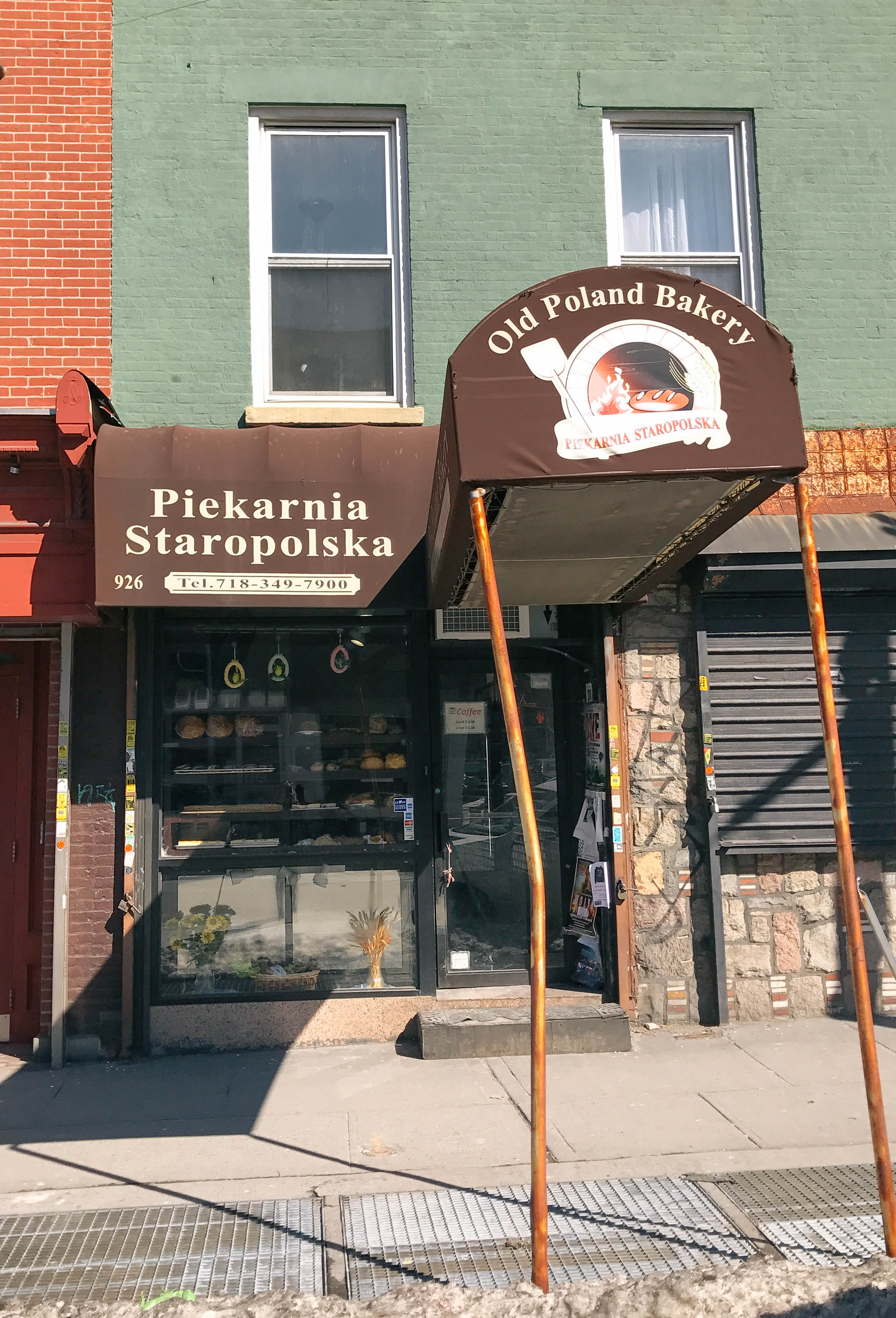 ---
Where to eat
SAUVAGE
The french-inspired bistro on the corner of Nassau and Lorimer is a must-visit in Greenpoint. They call themselves an oyster house and cocktail den, so there's no question as to what to order first. The bright and airy space is perfect for any meal of the day, and acclaimed chef Damon Wise's menu is sure entice you back for more than just one visit.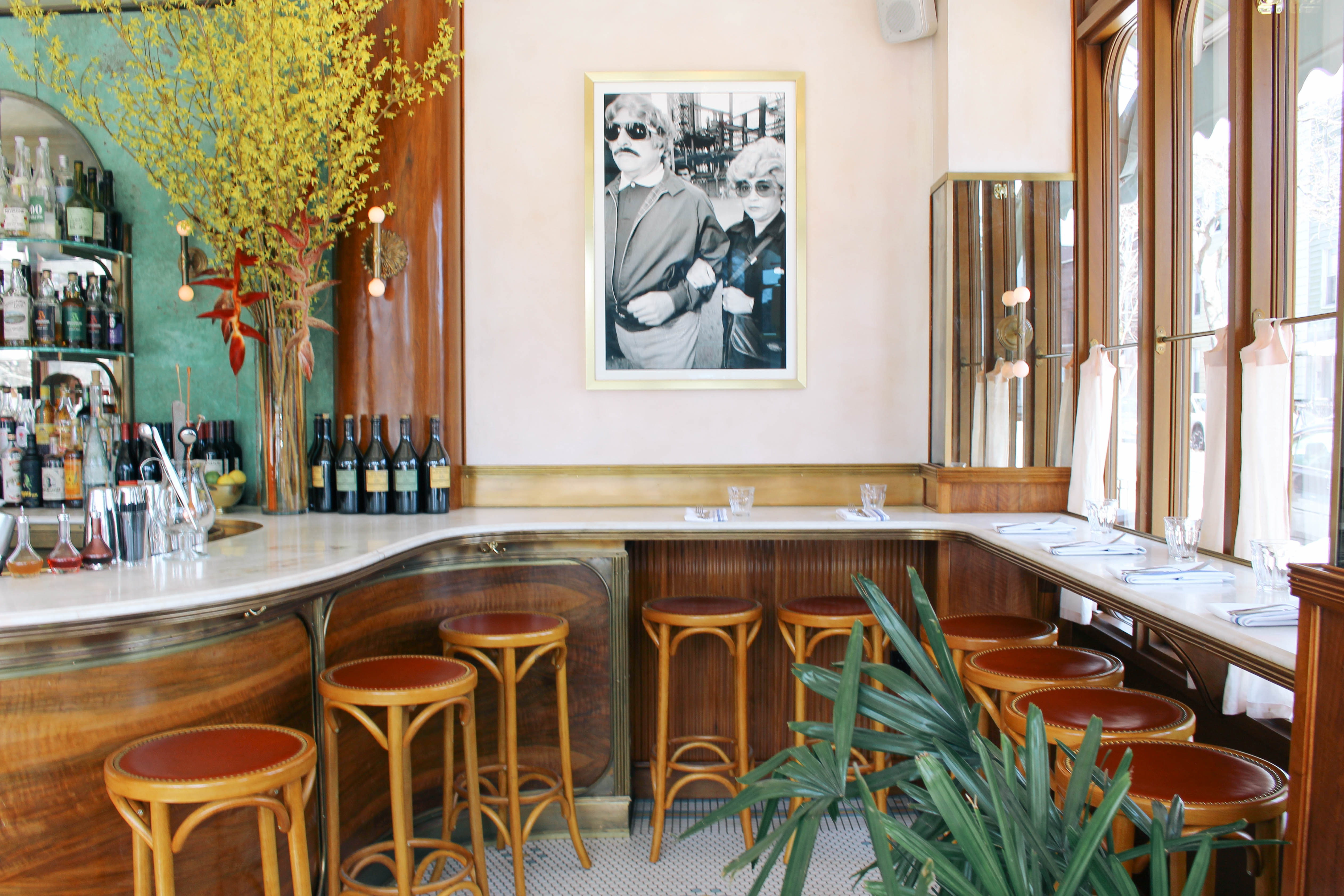 LITTLE DOKEBI
Always trust a local – and we did exactly that with Little Dokebi. The little restaurant and bar on the corner of McGolrick Park serves up some of the tastiest Korean dishes we've ever feasted upon. Little Dokebi takes great pride in using only the best ingredients and naturally raised meats in their cooking, and everything is made from scratch. Order favorites like Bibimbap, Soondubu (with the most savory broth), or the always-delicious Korean BBQ that comes with banchan, lettuce wraps, rice and kimchi.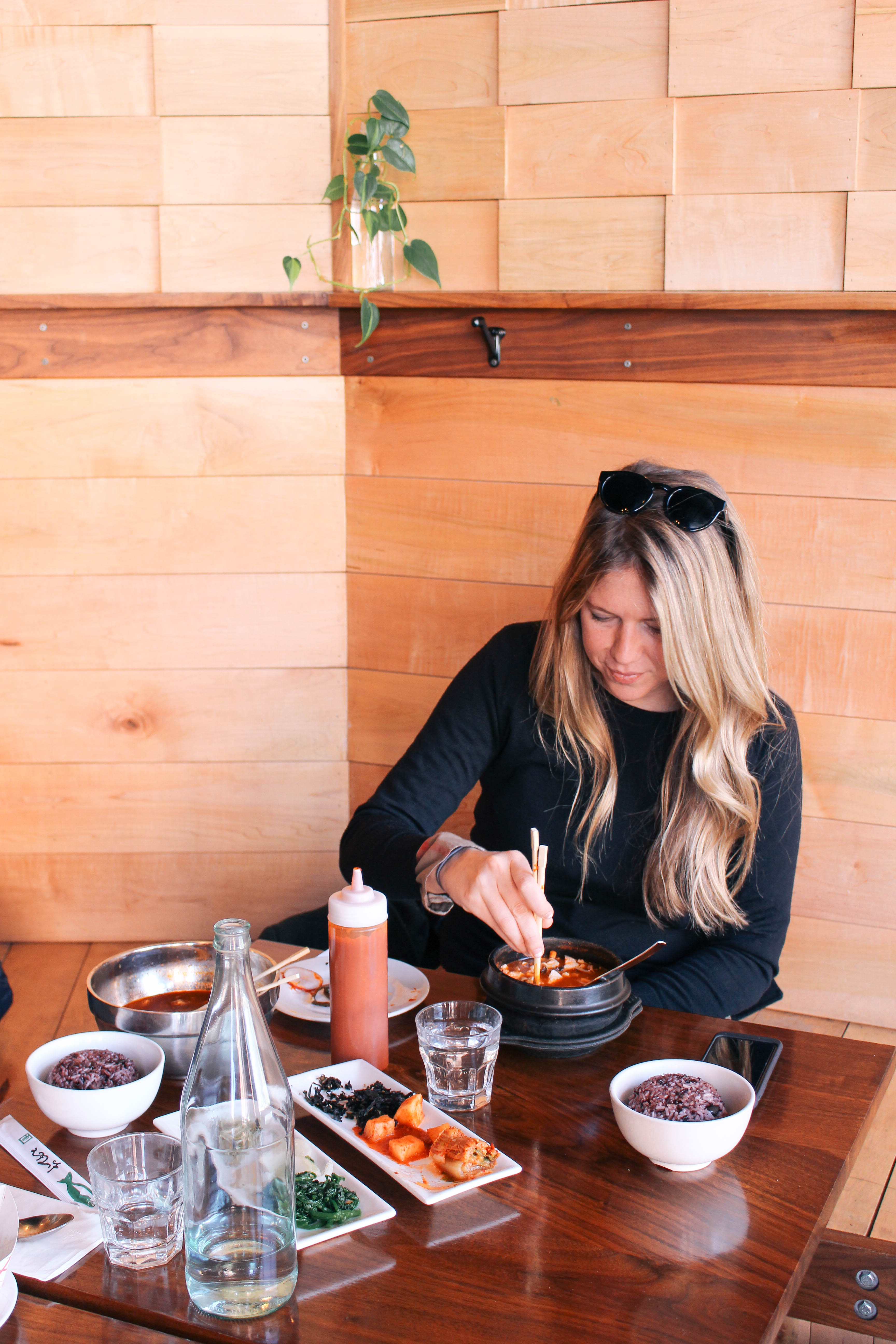 ESME
Light floods into this trendy Greenpoint eatery, a simple and chic space adorned with fun vintages accents. Esme's menu boasts some mouth-watering New American dishes like short rib and roasted chicken, and their seasonal cocktail menu definitely does not disappoint.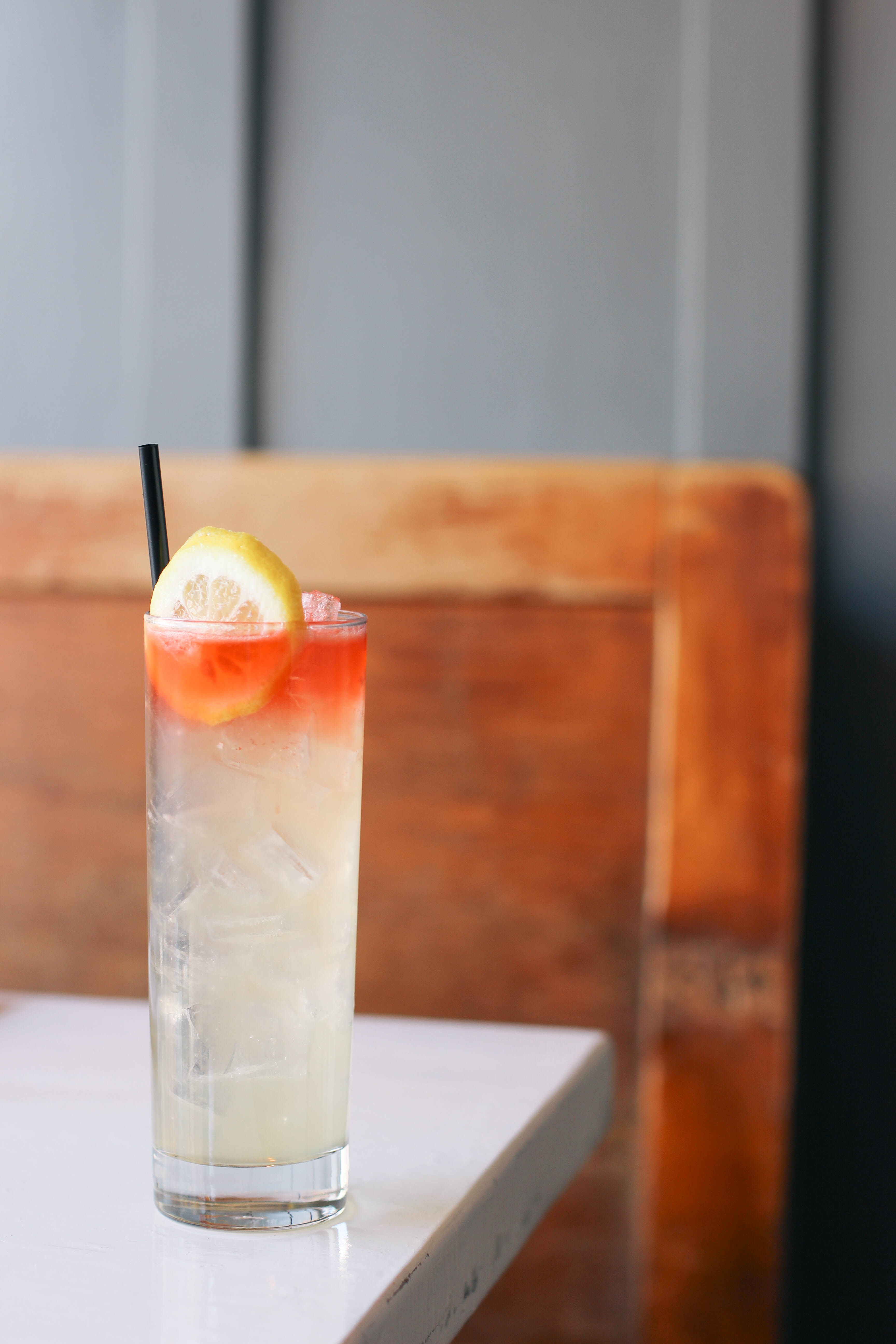 ENID'S
Straddling the border of Greenpoint and Williamsburg, Enid's serves some great comfort fare in a chill, pub-style space. They take comfort food so seriously, they've even declared the first day of the work-week 'Meatloaf Monday'. After a delicious – albeit, filling – meal, you can work it off by taking a stroll through McCarren Park, located just across the street.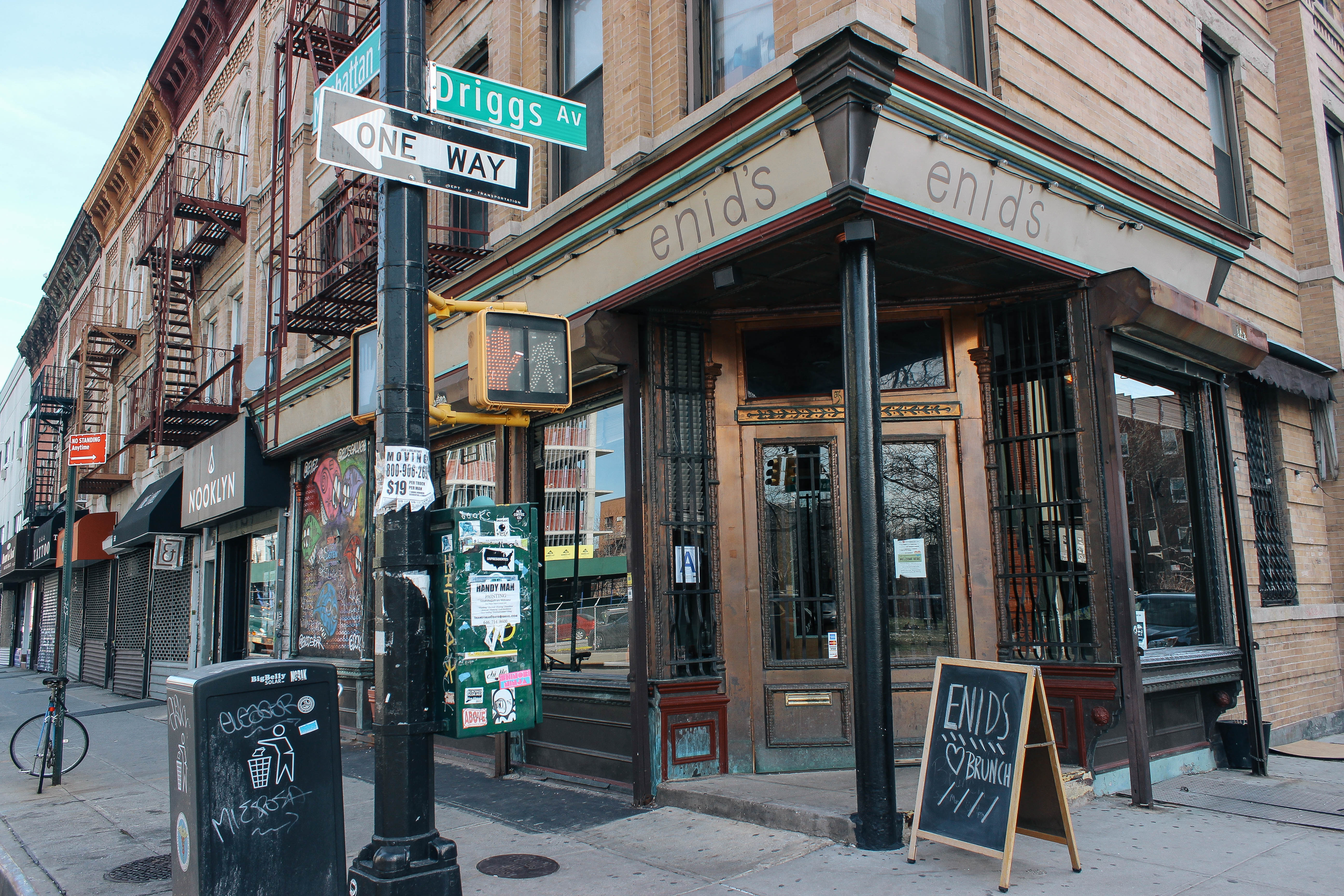 ---
Where to stay
MCCARREN HOTEL
While technically in Williamsburg, the McCarren Hotel is an ideal home base for a visit to Greenpoint. Located on the edge of McCarren Park, it's in walking distance of all the great spots in the neighborhood; plus it has a fun pool scene in the summer and killer rooftop bar open all year round.
---
How to get there FROM MANHATTAN
The G train runs through Greenpoint; however that's only NYC subway line to not go through Manhattan. So it's pretty easy to take the L train over and walk north from the Bedford stop or transfer at the next stop, Lorimer, to take the G train up into the neighborhood. Ubers and taxis obviously work well too, but we really suggest taking the ferry to Greenpoint – especially during nice weather or rush hour. The East River Ferry leaves frequently from Pier 11/Wall Street downtown or 34th St./Midtown and sails along the river to Greenpoint and other Brooklyn waterfront destinations. It's a less crowed and much more enjoyable way to commute.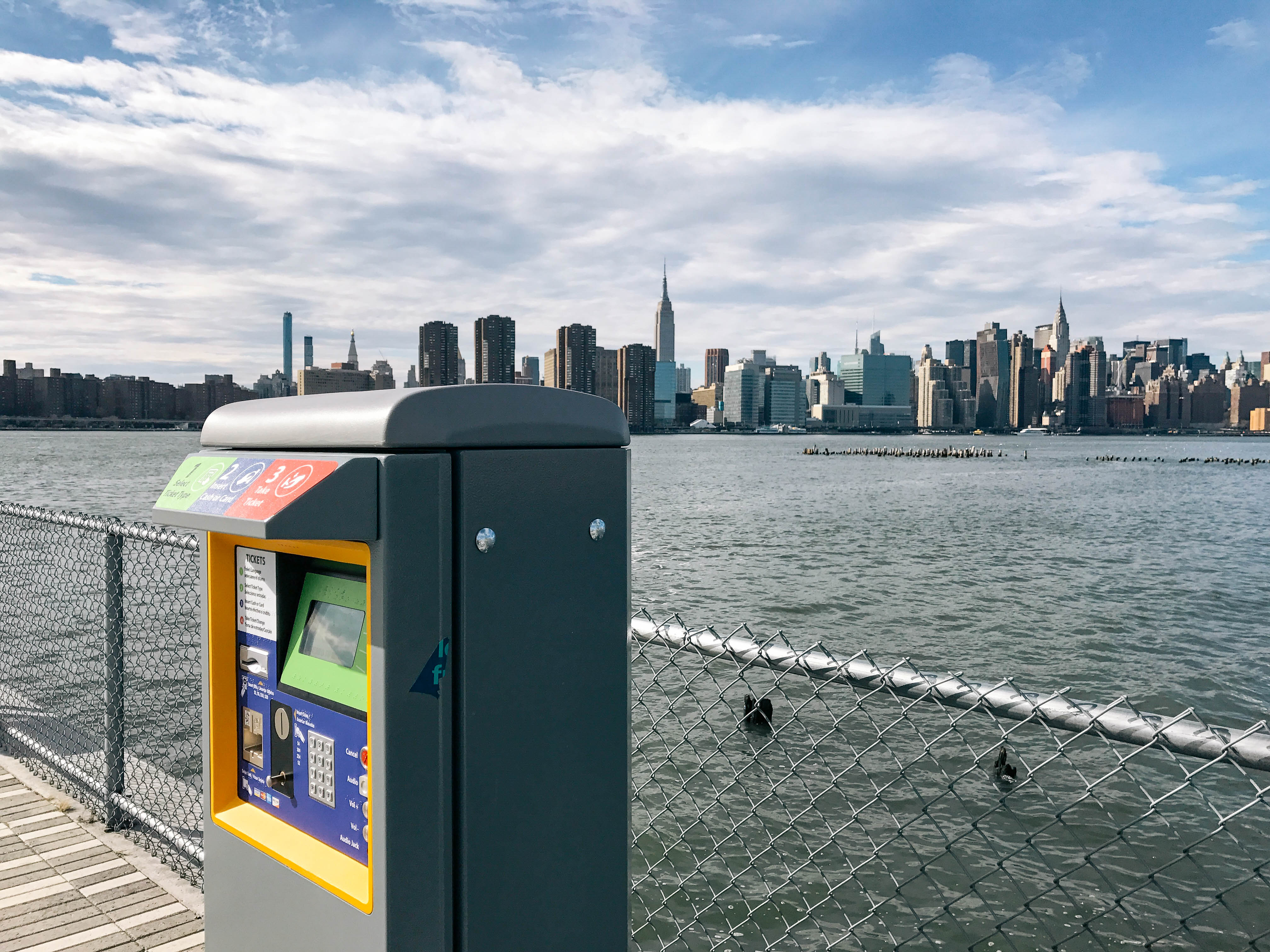 ---
MORE PICS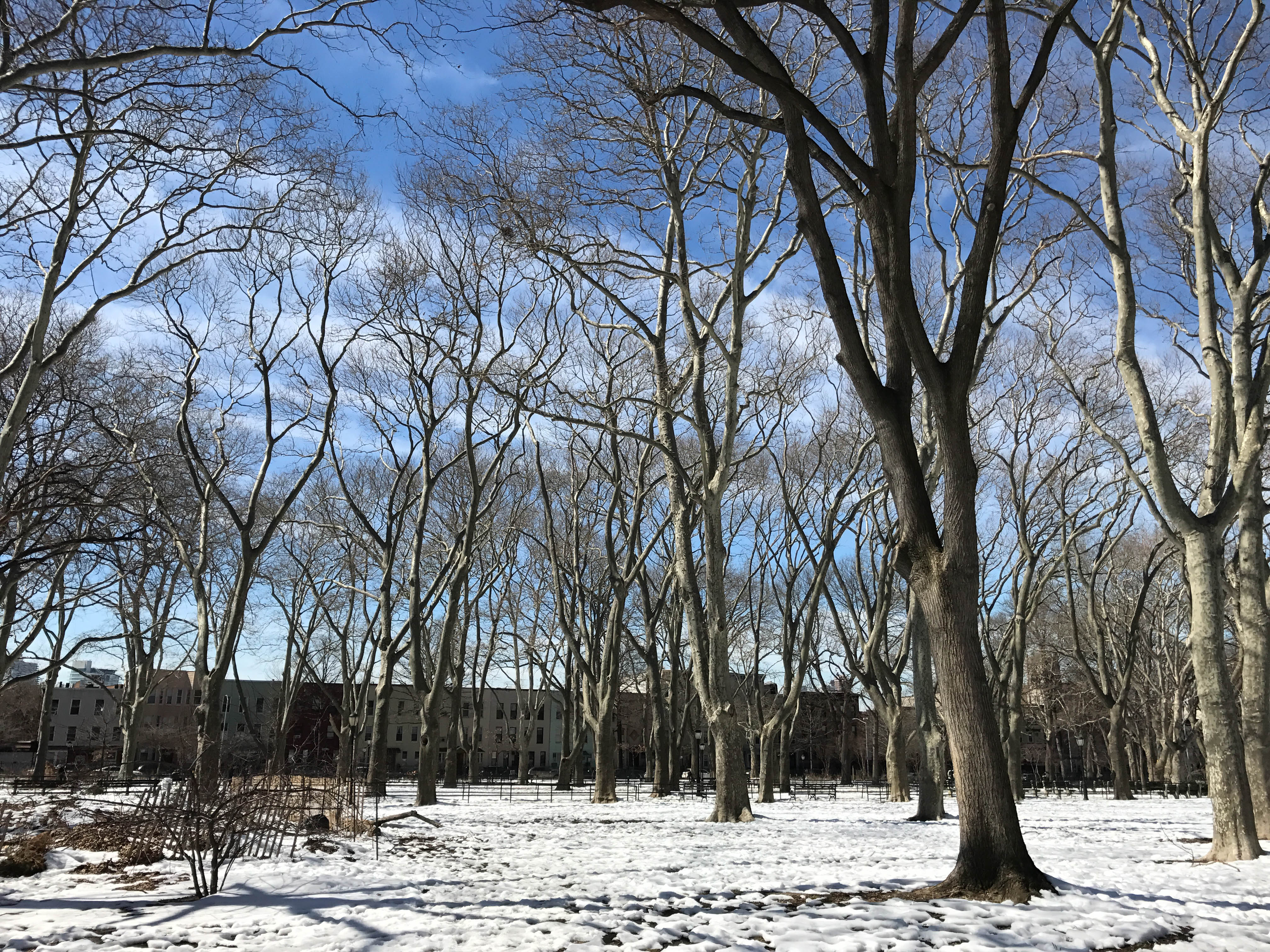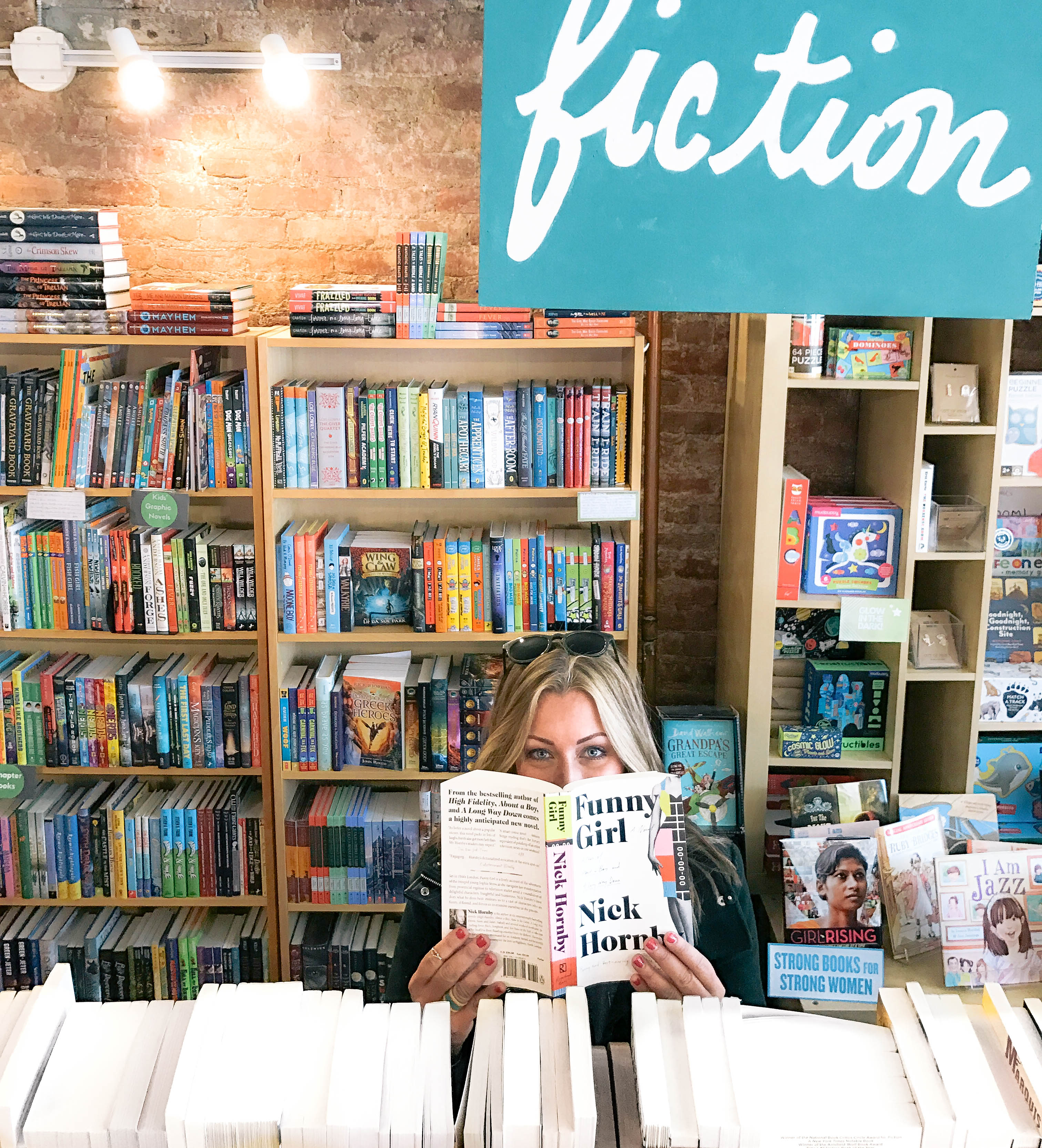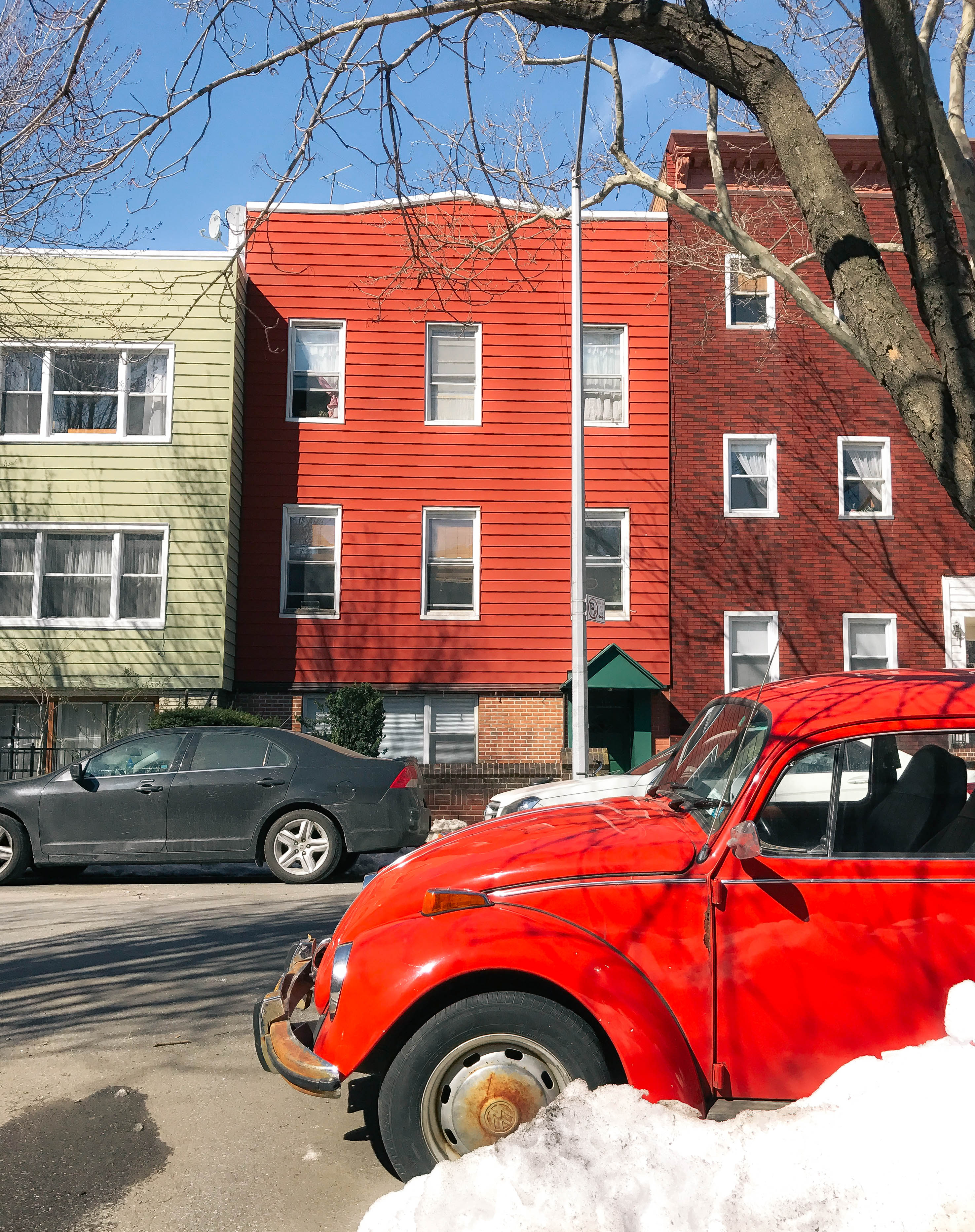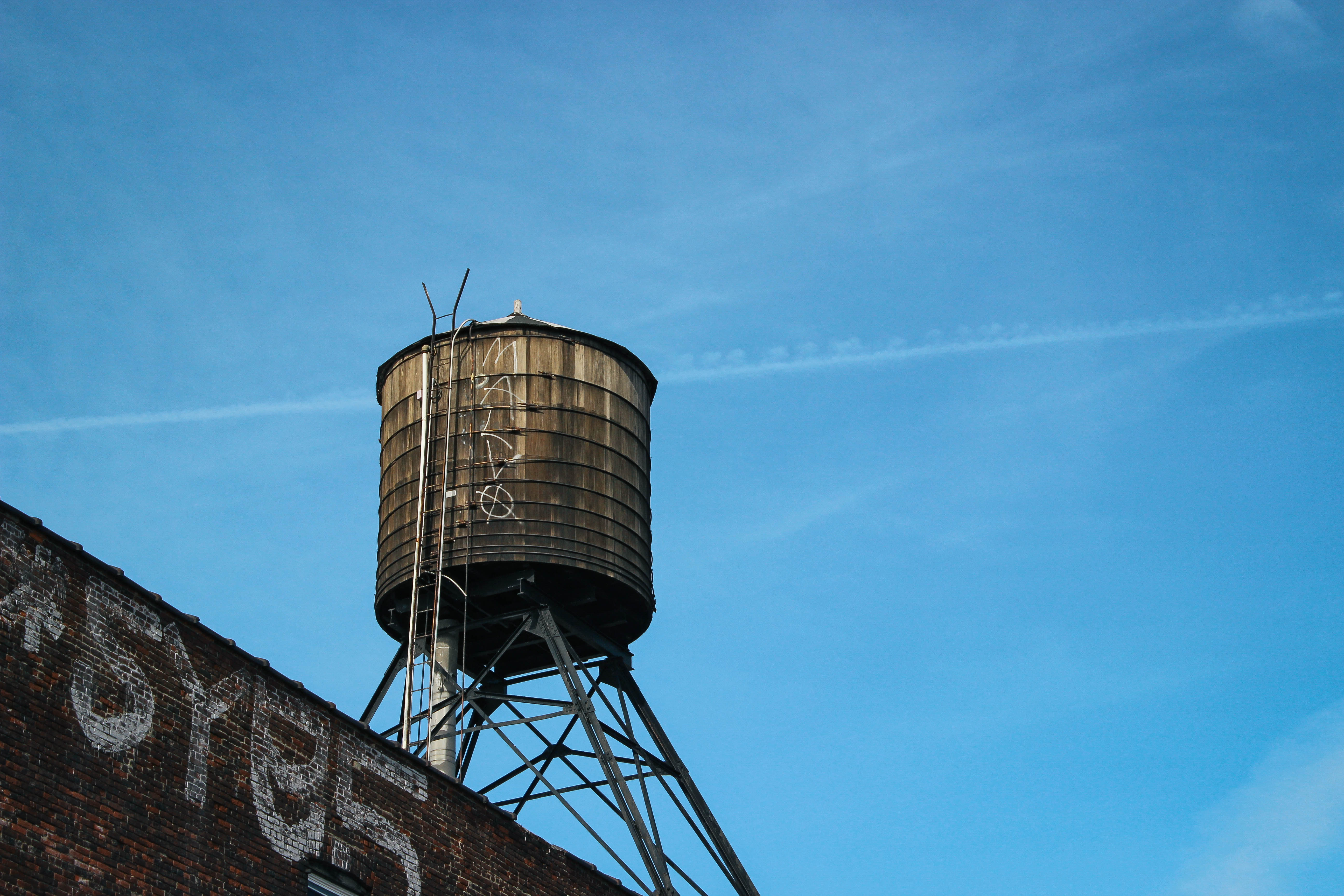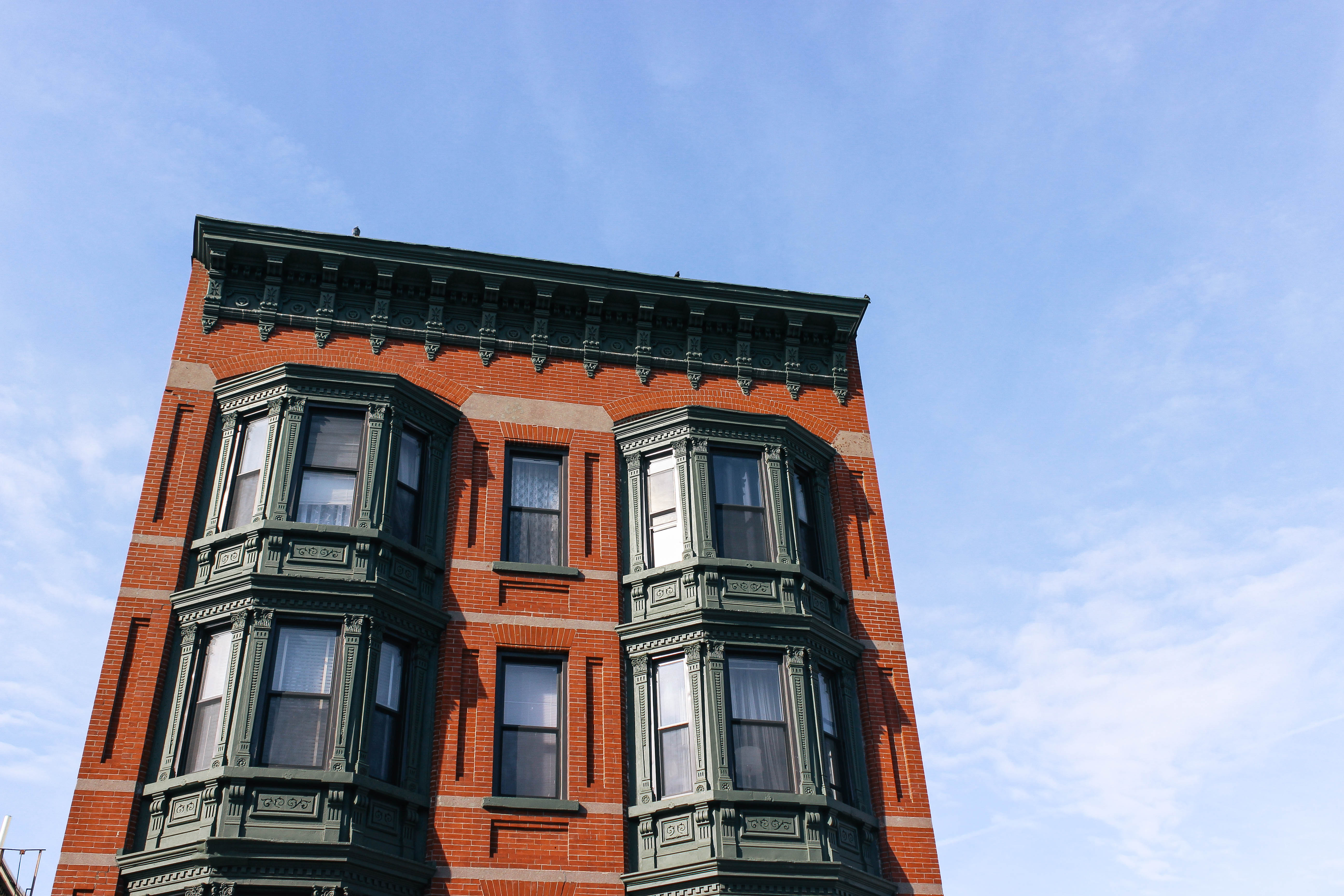 ---
Comments