Colorful townhouse facades and quaint boutique shops line the streets of London's iconic Notting Hill. Even without Julia Roberts and Hugh Grant filming in the gardens, the neighborhood resembles a picture-perfect movie set. The character of Notting Hill, however, goes much deeper than the curb appeal. We'll take you on a journey through the classically British (and our favorite) London neighborhood. We present the Notting Hill Guide.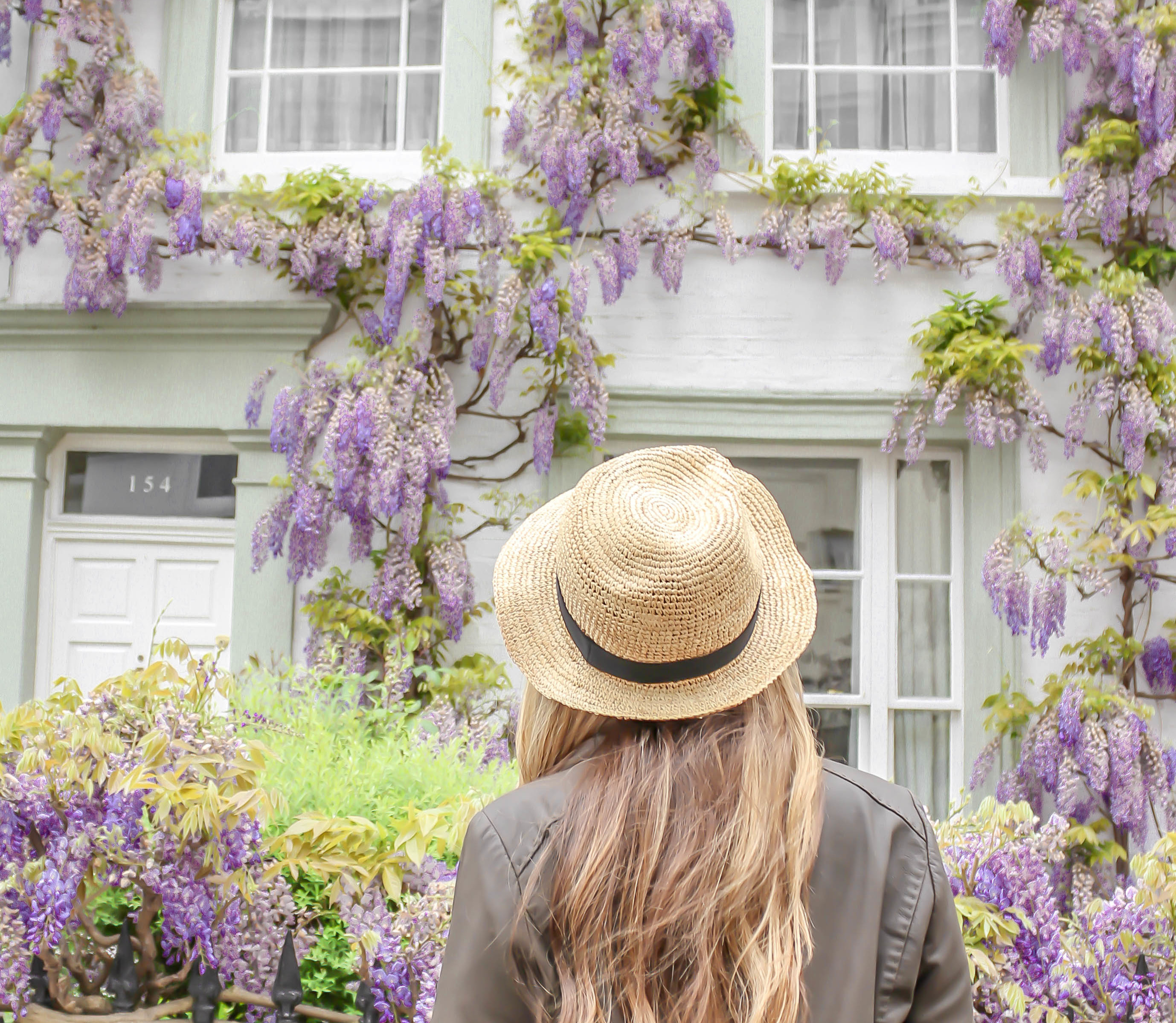 DO | DO | DO | DO | DO | DO
Stroll the Streets
The entire neighborhood exudes English charm, but streets like Hillgate Place and Landsdowne Cresent really take the cake!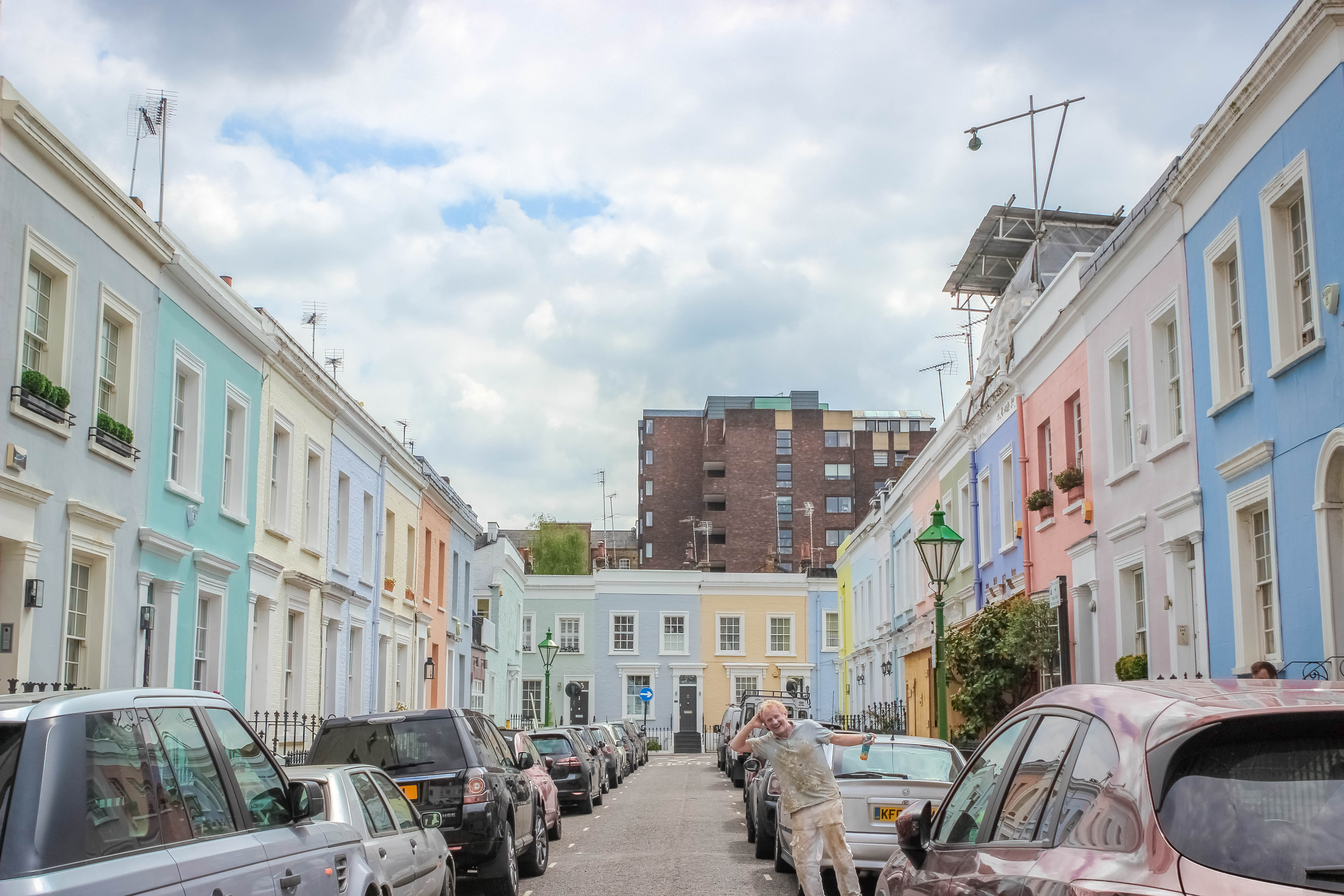 Catch a Flick at Electric Cinema
When the SoHo House group restored the cinema – one of London's oldest – they spared no expense, outfitting it with luxurious velvet seating and waiter service.
Go Antiquing on Portobello Road
The famed Notting Hill stretch is chock full of market shops and antique stores.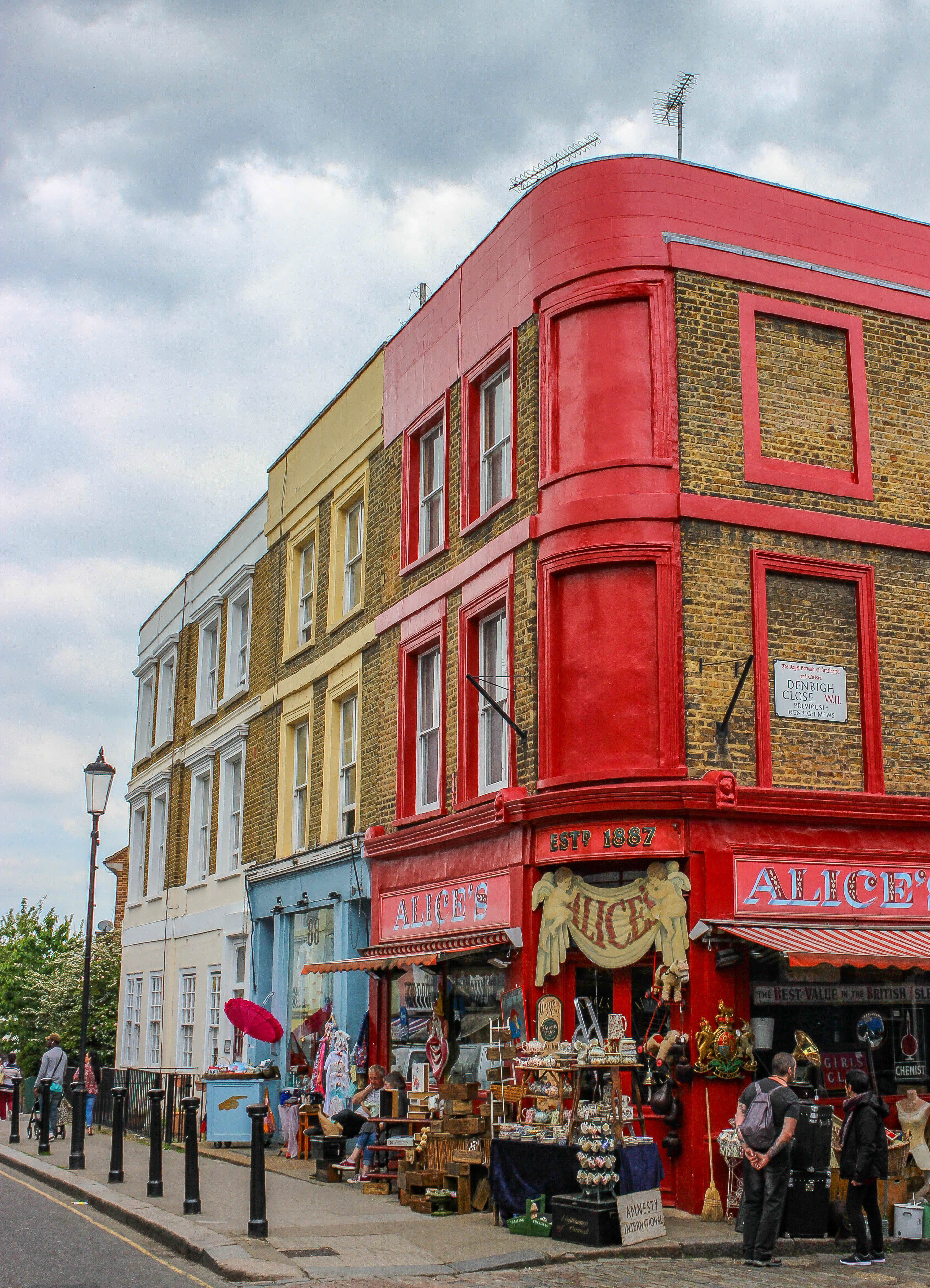 Shop Westbourne Grove
This lovely stretch offers high-end boutiques and fun window-shopping.
Have Tea & Biscuits Outside Biscuiteers
The adorable biscuit shop has a couple of sidewalk tables, where you can order delicious sweets with a cup of tea and soak in some quality people-watching.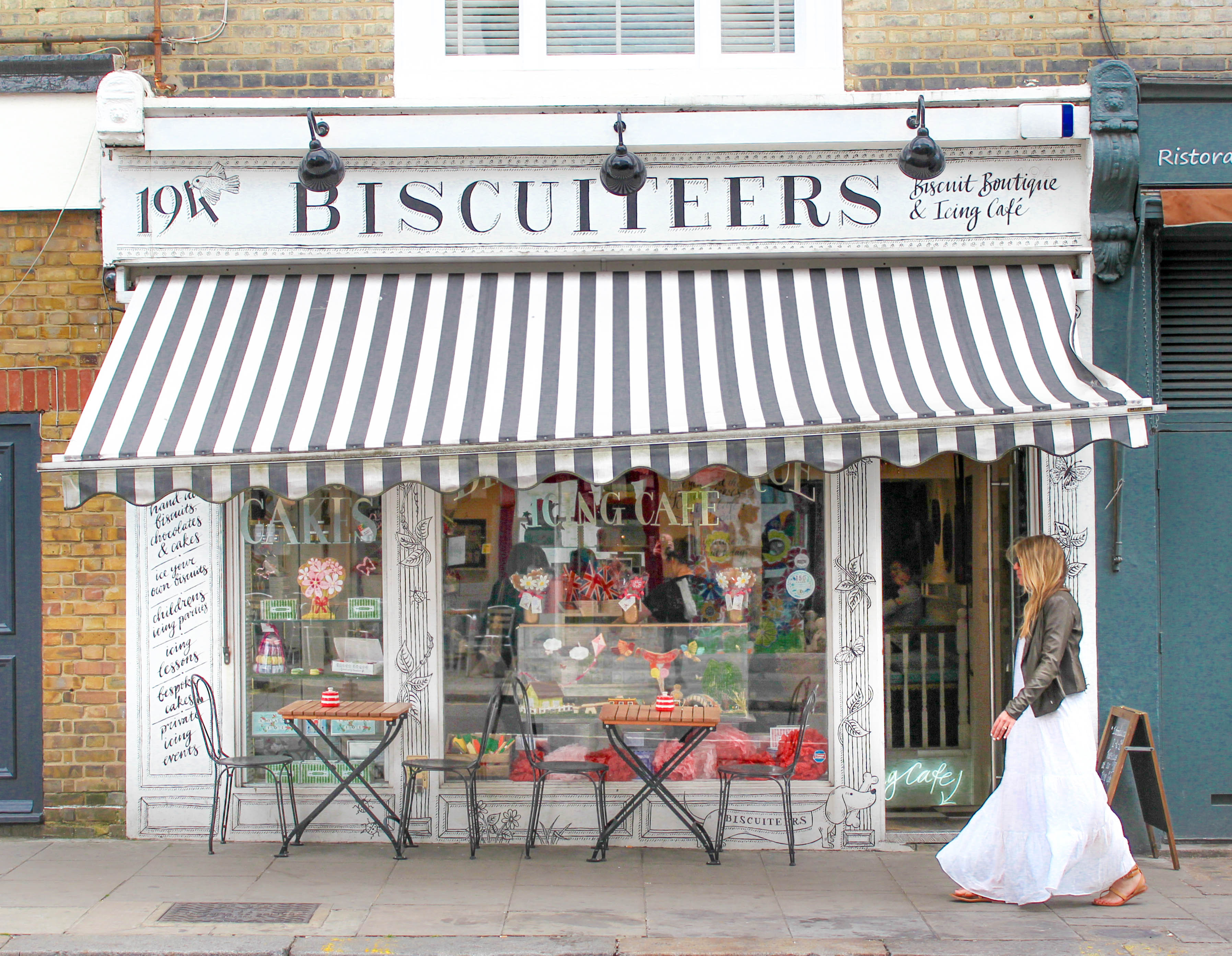 Rent Boris Bikes
Similar to NYC's Citi Bikes, London's Boris Bikes have docking stations everywhere and are a great way to see the city.
Pretend You're Julia Roberts from "Notting Hill" and Look For The Real William Thacker's Travel Book Shop
We're not giving away any hints, this search is all you!
Party at Carnival
One of London's (and the world's) most iconic festivals takes place in the neighborhood in August.
Visit During #WisteriaHysteria
Early May is a lovely time to visit Notting Hill. The weather is warm, the sun is (hopefully) shining, and that dreamy, purple wisteria flower is in full bloom.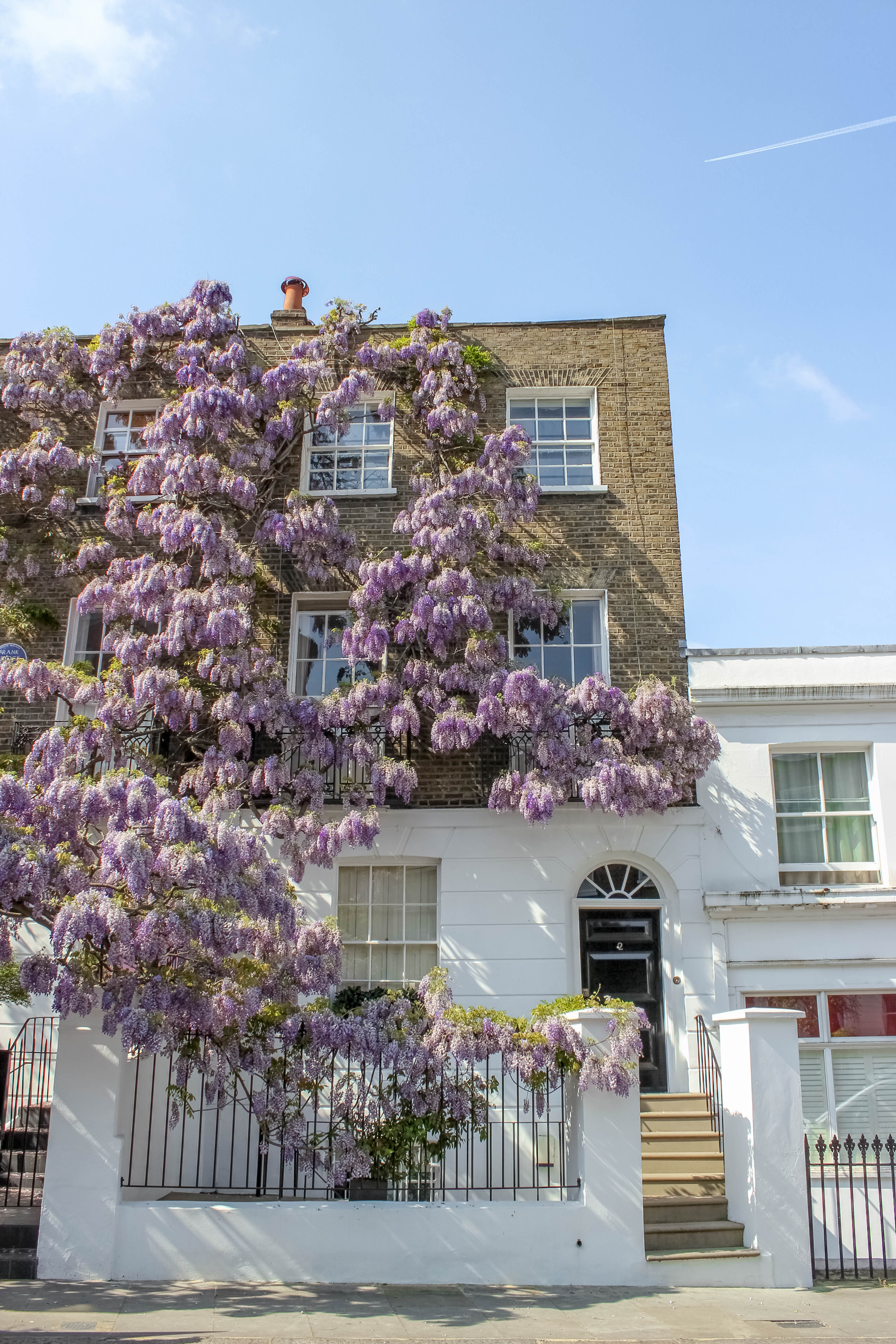 EAT | EAT | EAT | EAT | EAT
Pick-Up Some Fresh Eats at Daylesford Market
Filled with seasonal produce, fresh breads & cheeses, and an organic café, it's hard not to swing by this market on a daily basis.
Grab Lunch at Farm Girl
Pop in for some avocado toast and fresh-squeezed juice at the laid-back, almost-hipstery café of Portobello Road.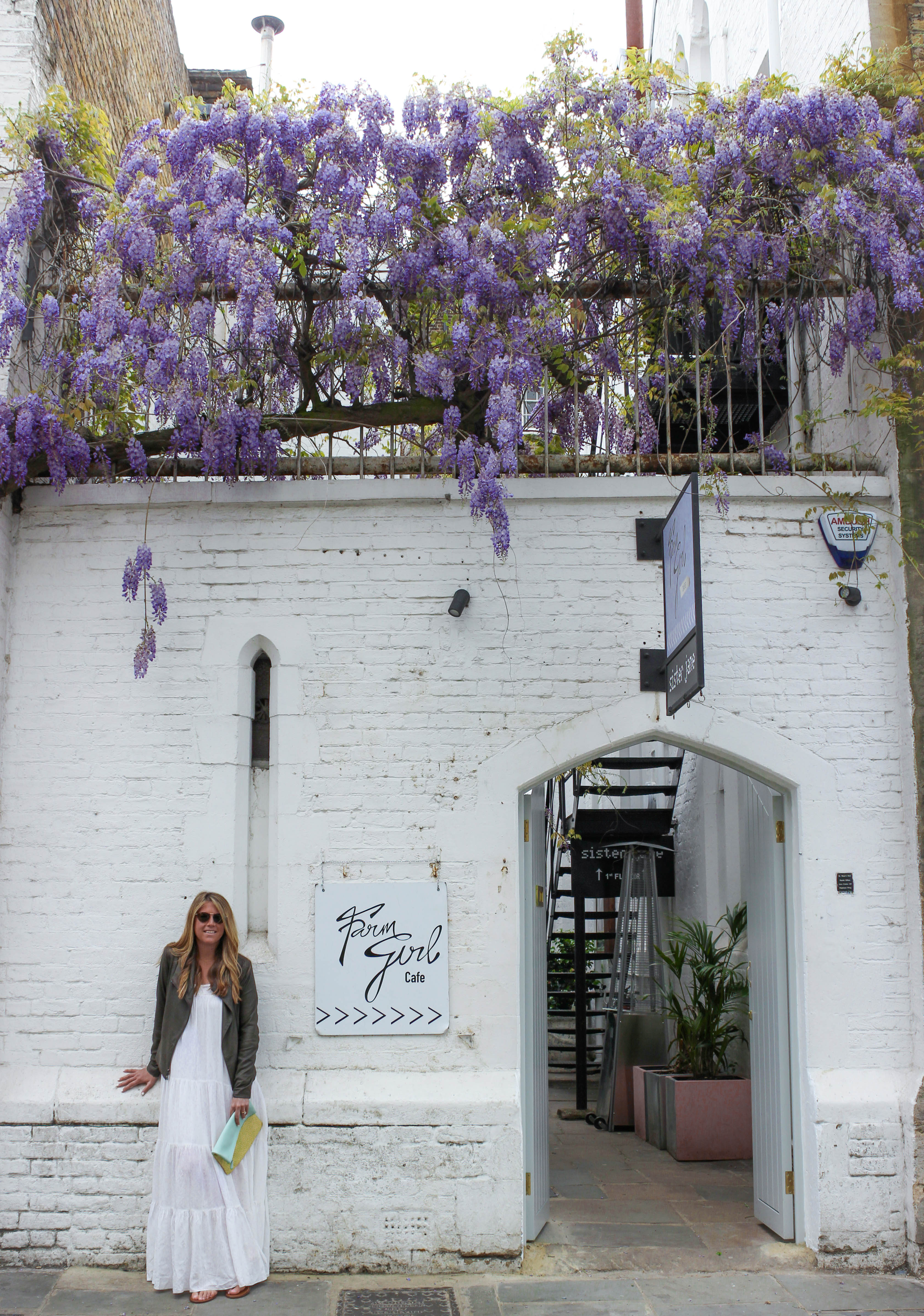 Have Dinner at the Tasty Neighborhood Spot, Mazi
The rustic-chic restaurant serves delicious Greek food in funky jars and has a great back garden dining area.
Enjoy Classy Meal and Stellar Indian Cuisine at Malabar
 The neighborhood gem lures Londoners from all over with their flavorful food and quality dining experience.
DRINK | DRINK | DRINK | DRINK
Grab a Pint or Glass of Rosé at The Hillgate
The quintessential Notting Hill corner pub sits just off the main drag among the neighborhood's quiet & colorful side-streets. Not only is it a charming spot, but they serve some surprisingly delicious pub food, too.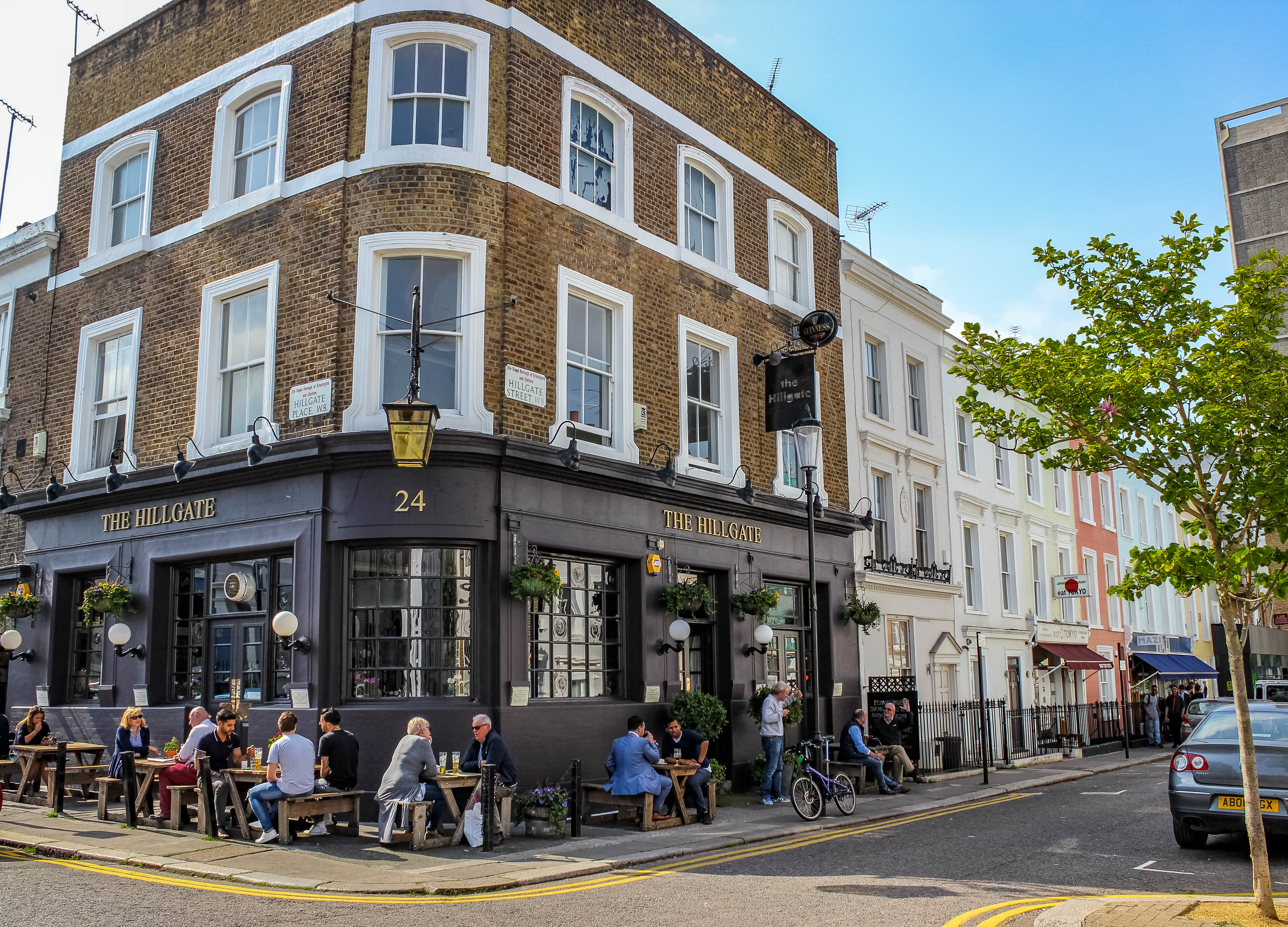 Enjoy Craft Beers in the Back Garden at Windsor Castle
Attracting a local crowd, the pub offers a refreshing selection of specialty drinks and craft beers with a cozy inside for the cold weather and a lovely garden area for when that elusive sun decides to shine.
Snag a Photo, and Of Course, Another Pint at The Churchill Arms
Impressive beyond just its elaborate facade, the pub used to be a local watering-hole of Winston Churchill's grandparents, and it was the first pub in London to have a Thai restaurant. Go figure.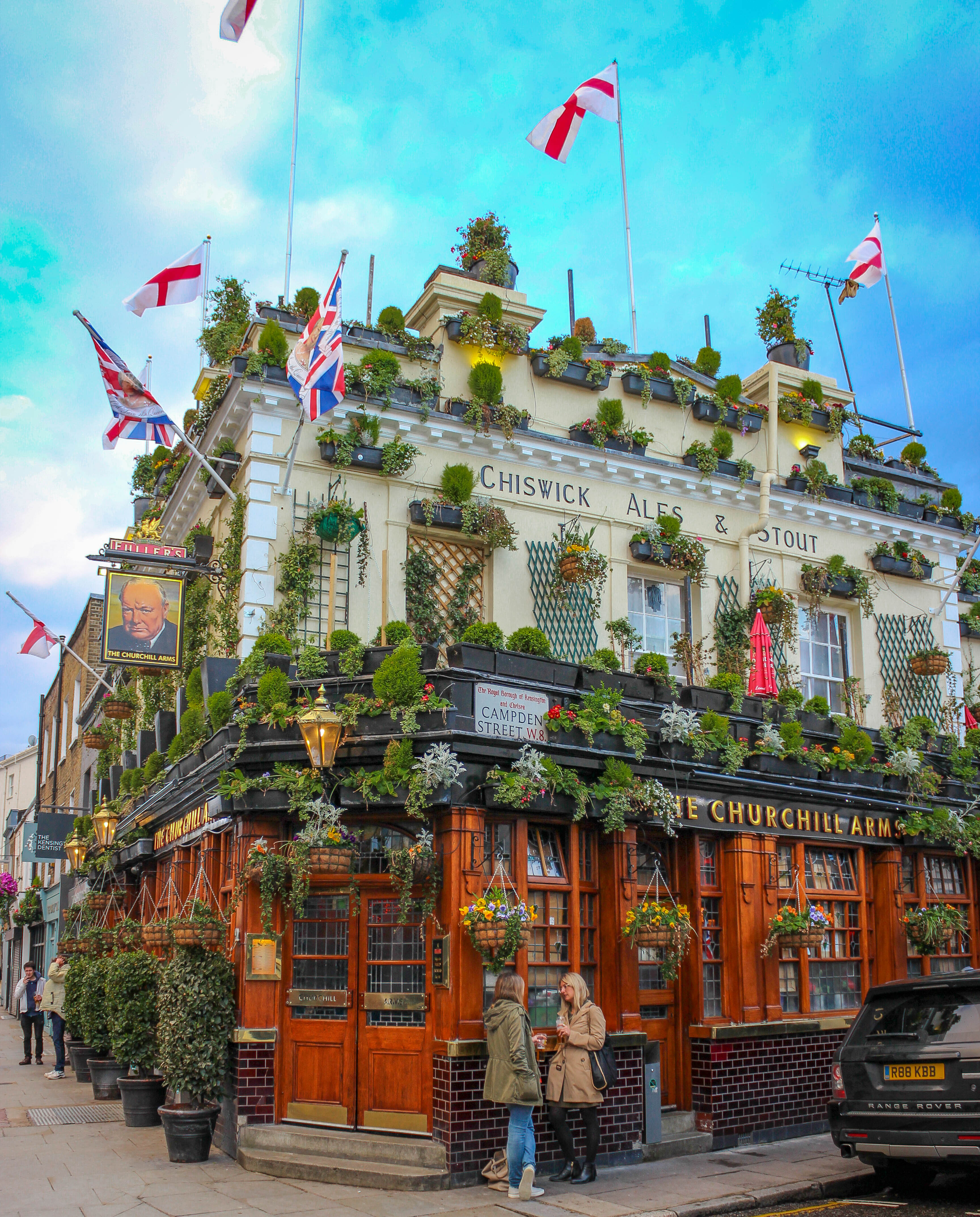 ---
more pics
---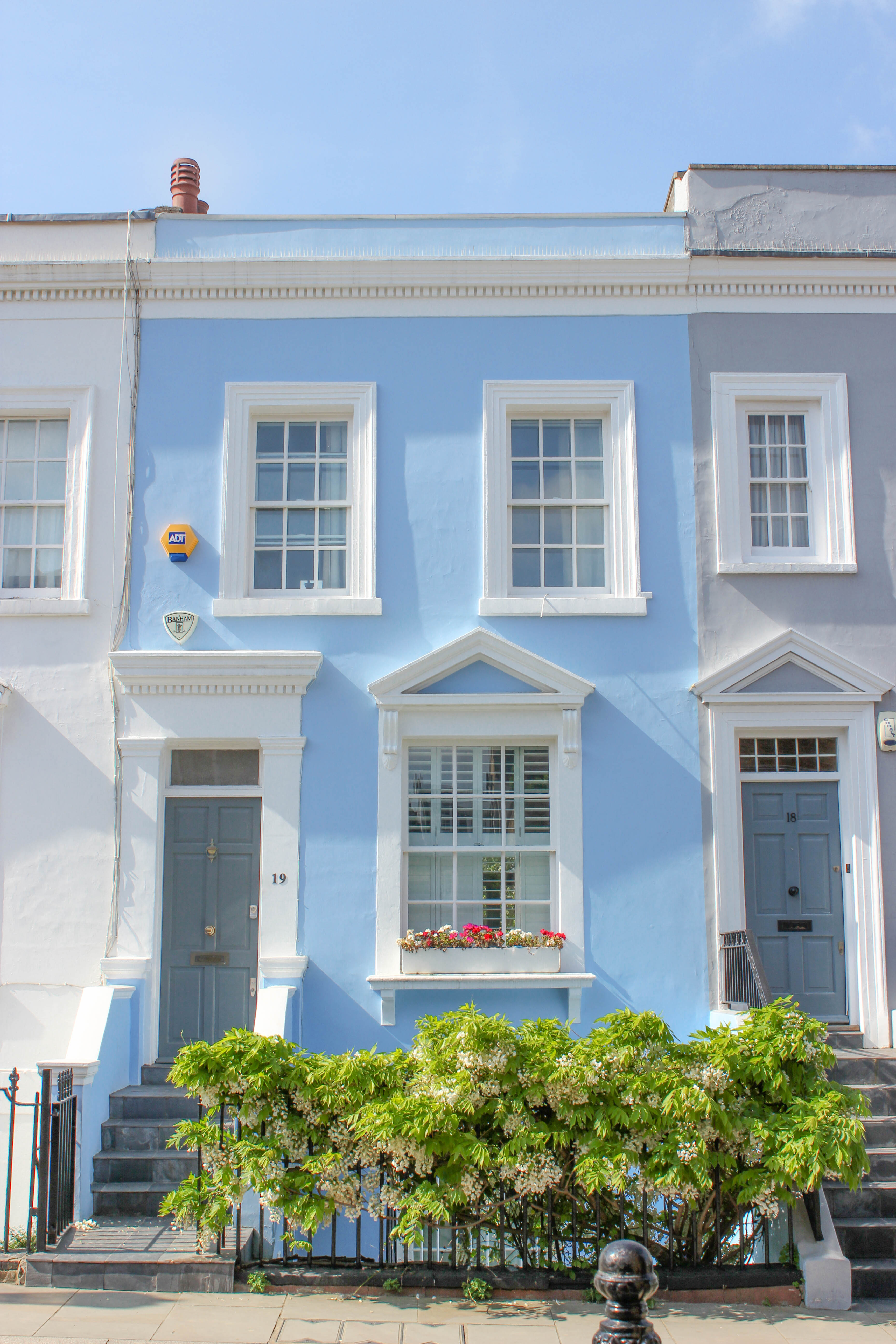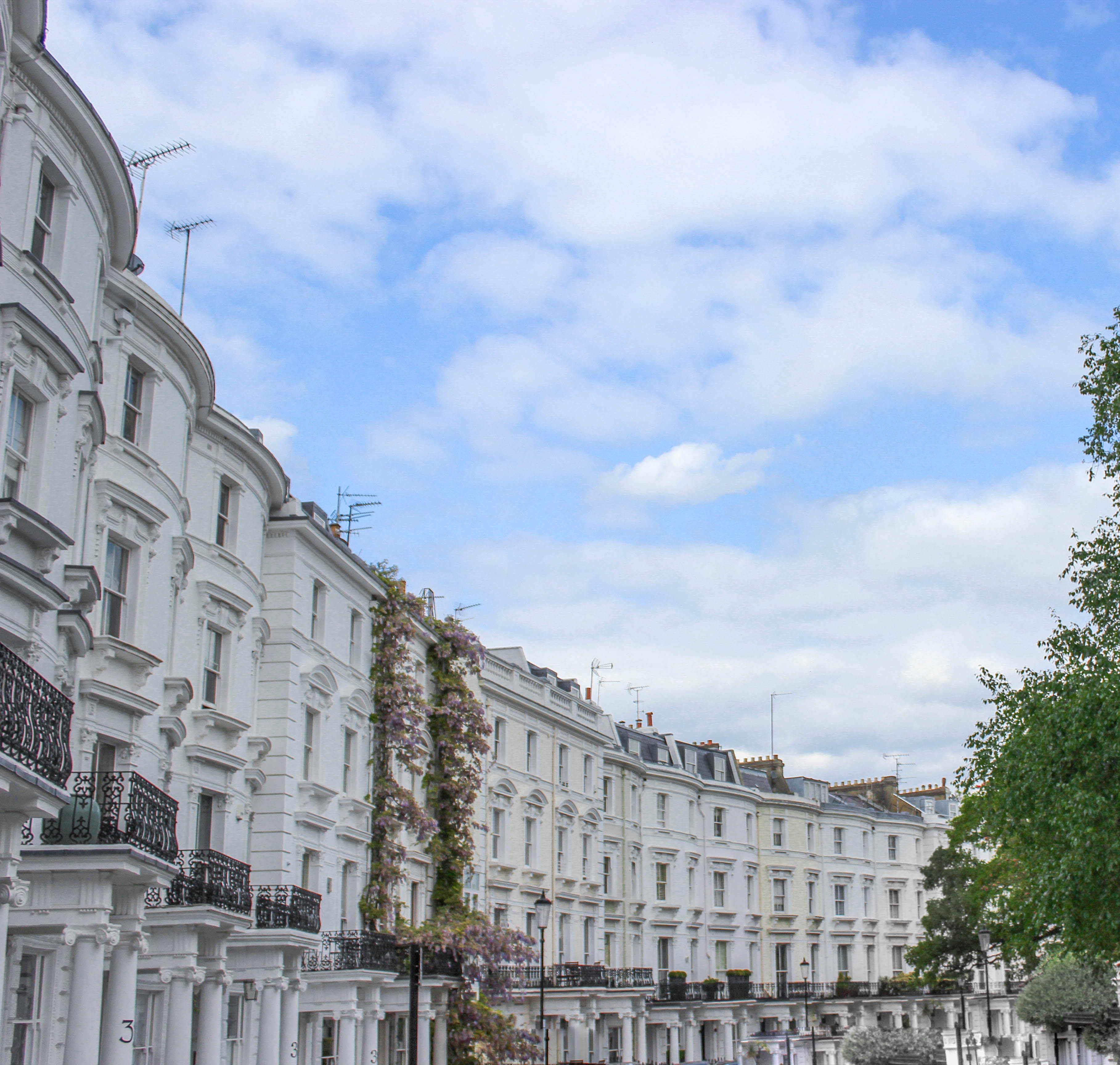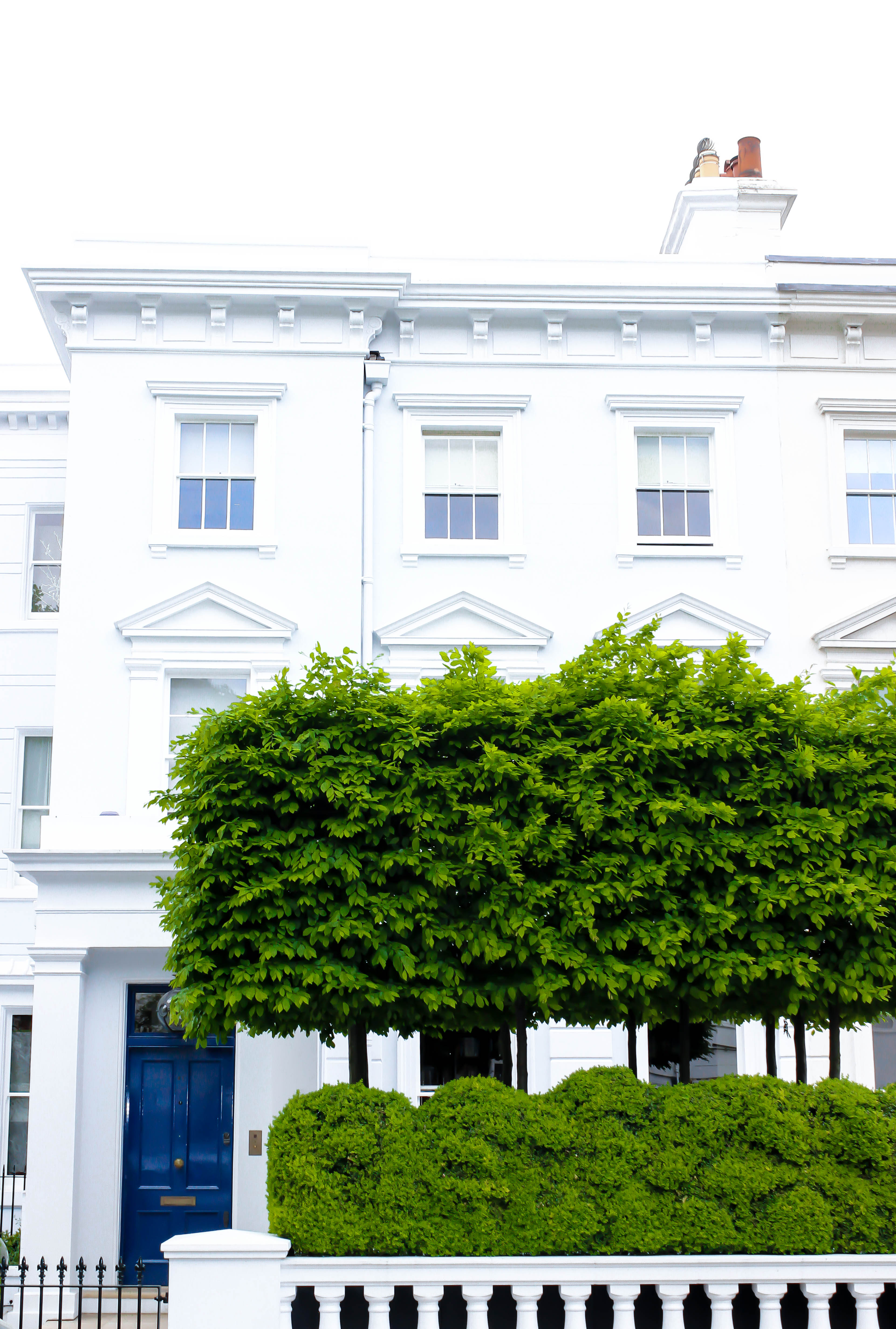 Enjoy Notting Hill!
---
Comments