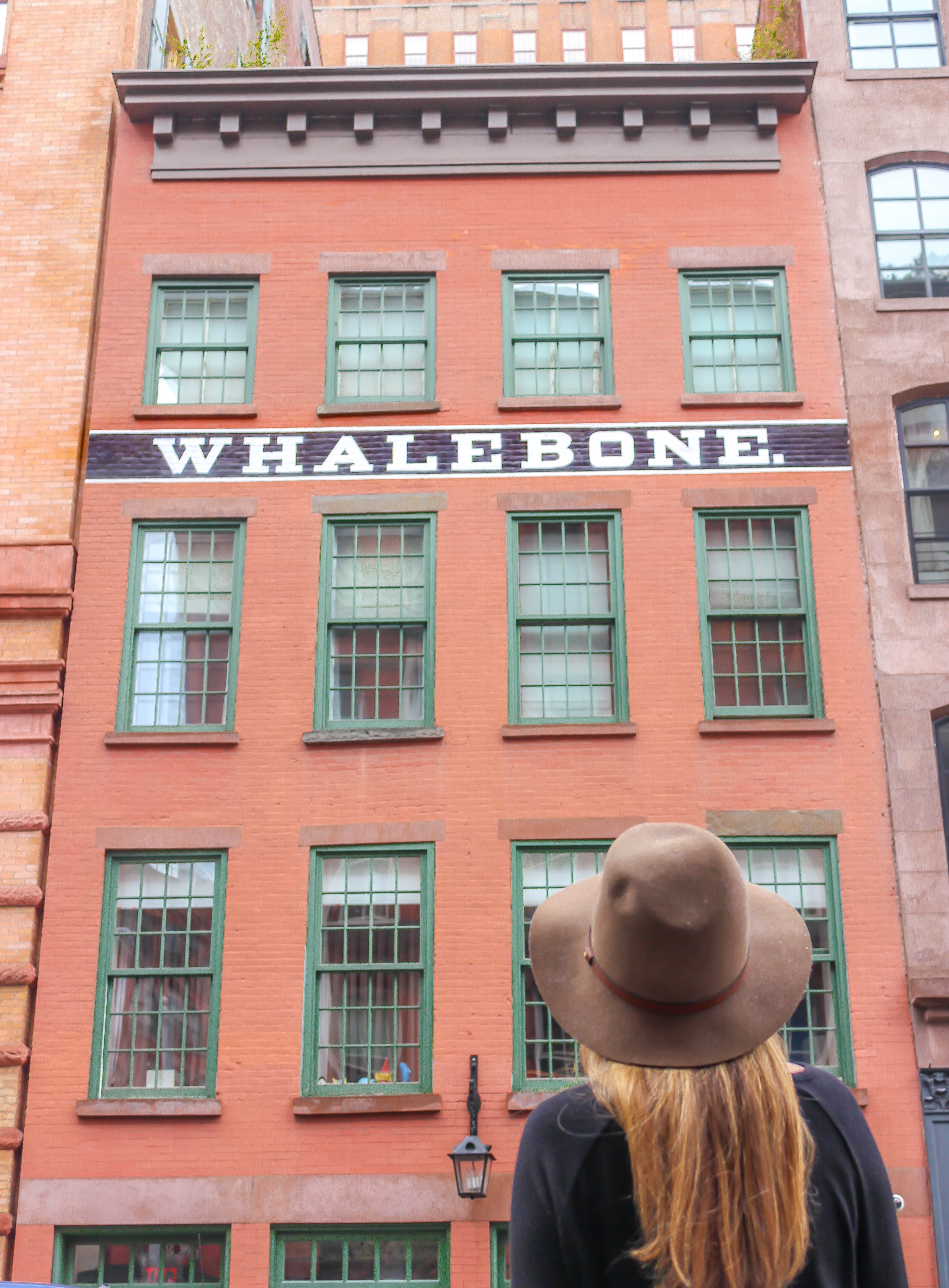 From it's signature cobblestone streets to some of the city's best restaurants, the allure of TriBeCa seems to never subside. The area has all the fun and trendy aspects of New York, but with a true neighborhood feel. World class eateries, cozy coffee shops, and quiet sidewalks make TriBeCa a lovely place to spend the day. And now, the burgeoning West Side Highway waterfront offers a great array of outdoor activities to enjoy, with everything from mini golf to oysters & rosé atop a schooner sailboat.
We've put together a list of our favorite places in the neighborhood…
---
WHERE TO EAT
Grand Banks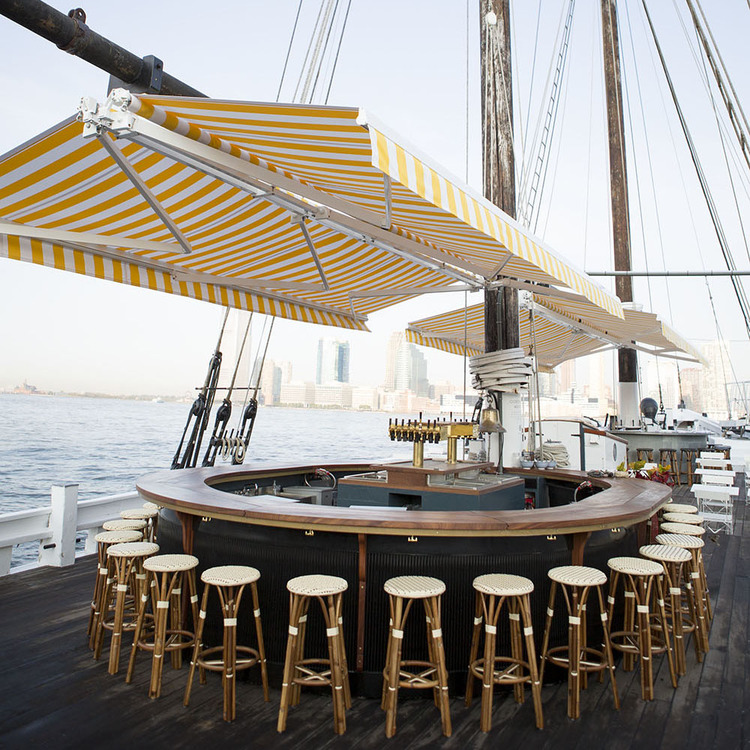 Photo Cred: Grand Banks
The ultimate summer spot, this oyster & rosé bar and restaurant inhabits the deck of a historic wooden schooner, docked alongside Pier 25 off the West Side Highway. Sure, it can be scene-y, but definitely worth it when you snag a good spot with friends. There's no better way to spend a summer's eve away than sipping vino in the sunshine, feasting on a buttery lobster roll, and staring out at the Hudson River and downtown skyline.
The Greek
The Greek just captures your heart. It has a quaint neighborhood vide and an almost cult-like following. Walk in on a Tuesday night and it's packed; not the "it's the latest trend" kind of packed but the 'full folks who just love some delish food, excellent wine, and wildly inviting ambiance' kind. Vines crawl up one wall creating a pergola-like coziness and you'll usually find a live band playing music in the center while the bartender call out 'OPA!' every once in a while. Best of all, we dare you to find a better Moussaka in town.
BUBBY's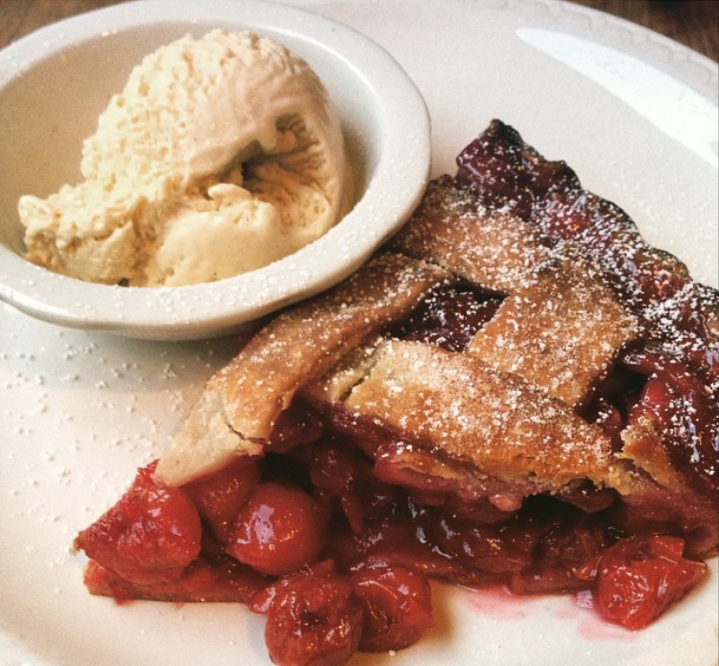 Nothing says brunch in TriBeCa quite like Bubby's. With chicken & waffles, cherry pie and craft cocktails, this southern-inspired joint always promises a good time. There can be quite a crowd waiting out-front for a table on the weekends, but we prefer the first-come-first-served bar spots anyway.
Brushstroke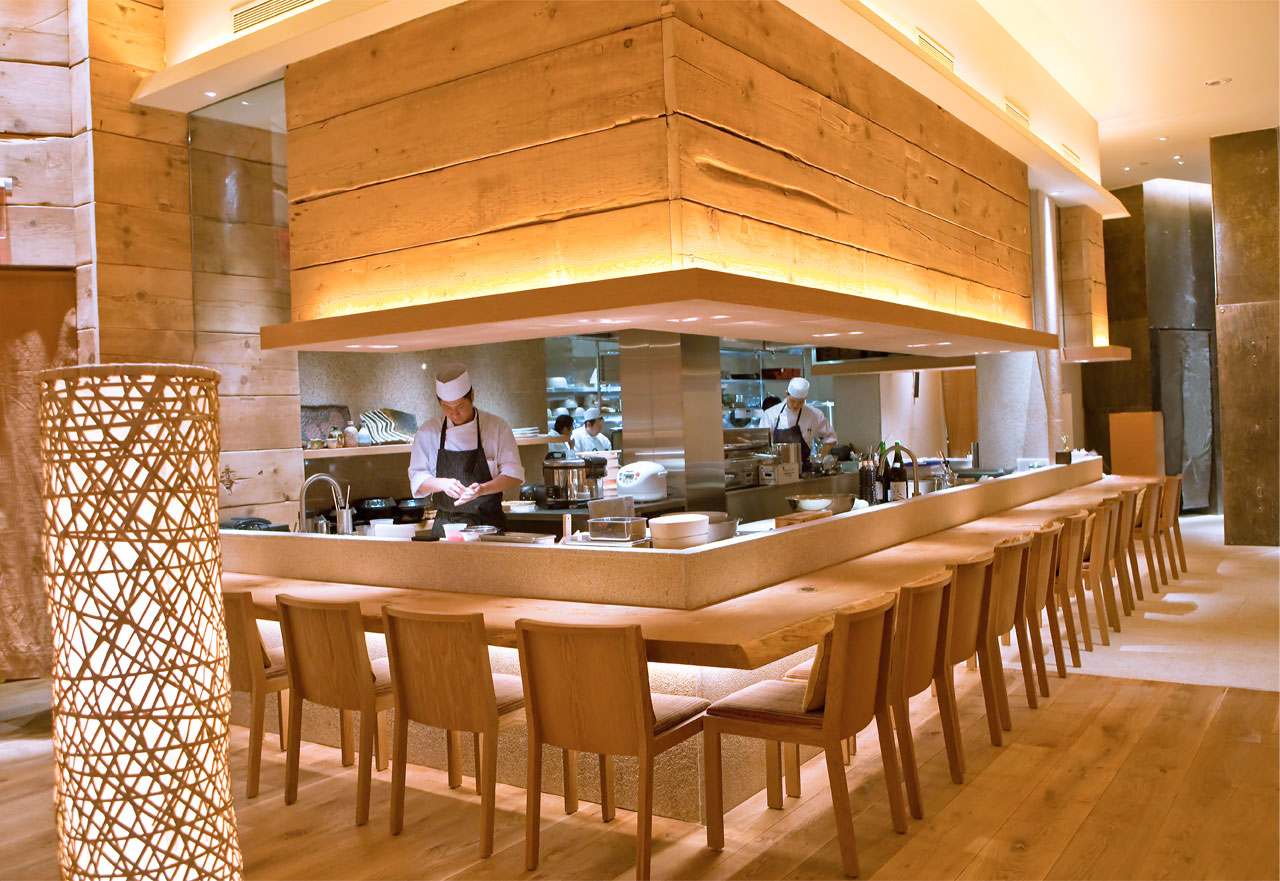 One of the top 5 sushi spots in Manhattan (and there are quite a few awesome ones) lies on the quiet corner of Hudson & Duane. Renowned Chef David Bouley united forces with Tsuji Culinary institute, Japan's top culinary institute, to create upscale, modern interpretation of kaiseki cuisine. The taste menu-only style focuses on using the best seasonal ingredients to build a progression of flavor and sensations with course. It may cost you a pretty penny, but this one is worth it.
Tamarind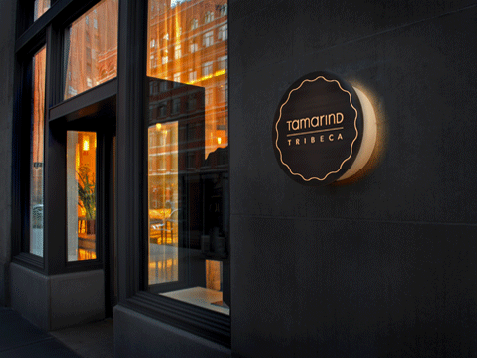 Words cannot describe our love for this restaurant. Before you skip on because you "don't like Indian food", STOP! WAIT! This place is out of this world and is one of our favorite restaurants in all of New York. The chic, upscale eatery serves some of the most mouth-wateringly delicious Indian dishes you'll ever feast upon. Order the Lasooni Gobi (fried saucy, cauliflower that honestly tastes like friend chicken), the Hara Bhara Kabab (spinach patties, filled with cheese and bursting with flavor), and their Chicken Tikka Masala with a side of garlic naan to soak up the insane sauce. Go, just go– now!
TERRA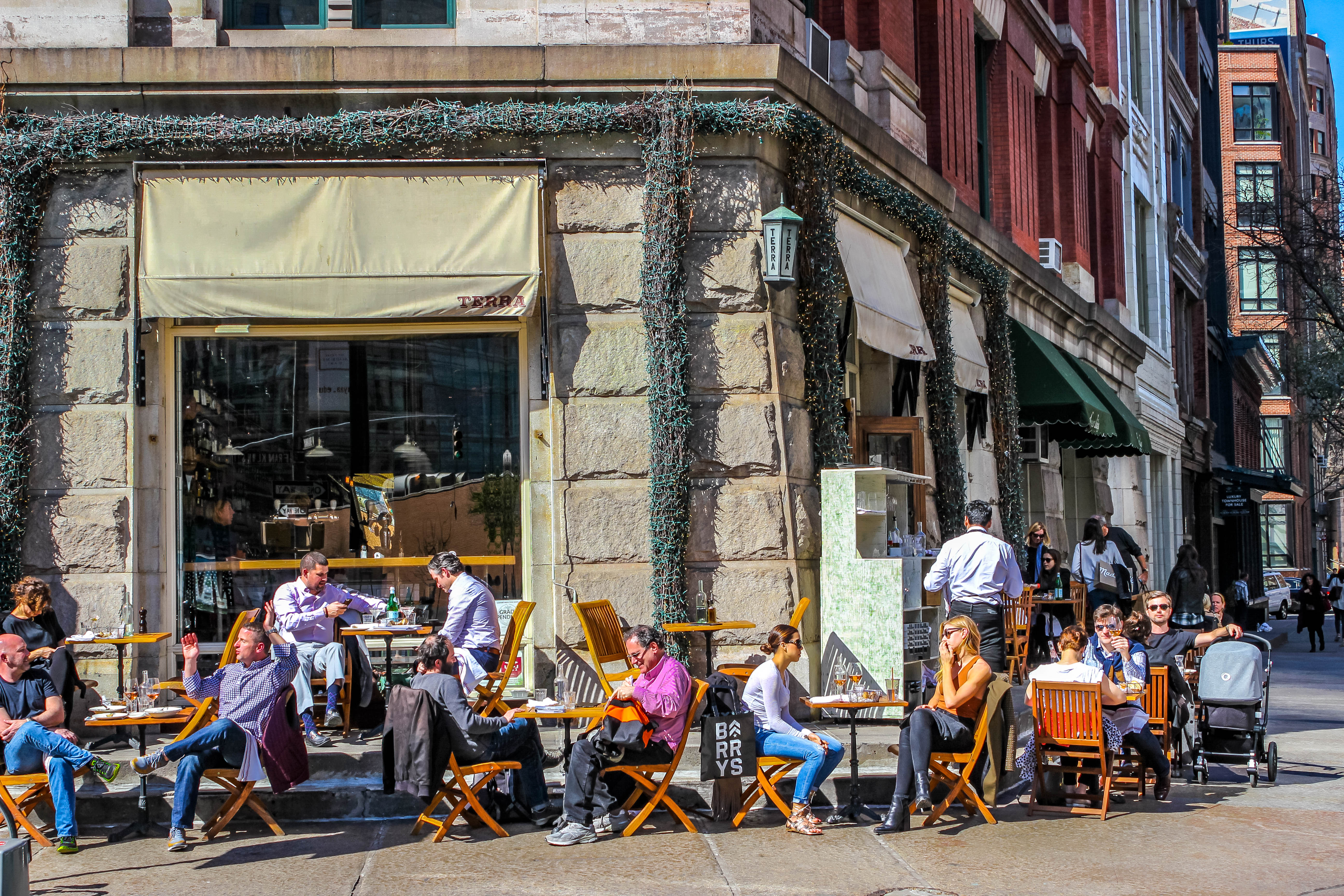 One of the best outdoor dining spots, Terra transports you to Italy with its wonderfully chill European vibe, simple pastas, and aloof waiters. Pair the Burrata and Spicy Gnocci with a glass of Barbera and spend an great evening people-watching at one of Terra's coveted sidewalk tables.
The Odeon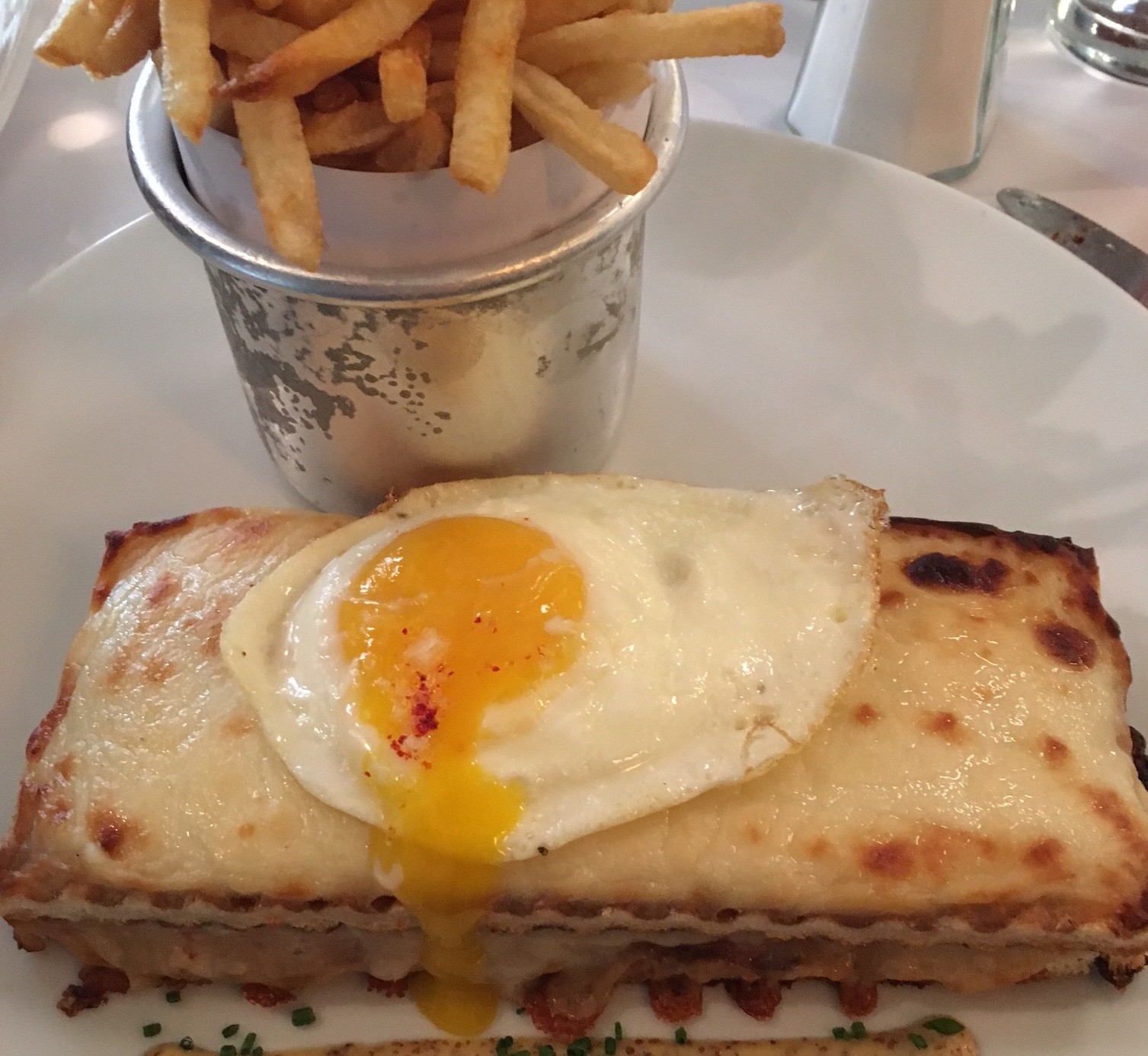 Another classic neighborhood brunch spot that we can't live without, the French brasserie serves up some delicious eats – and one mean croque madame – in a lively, bistro atmosphere.
Two Hands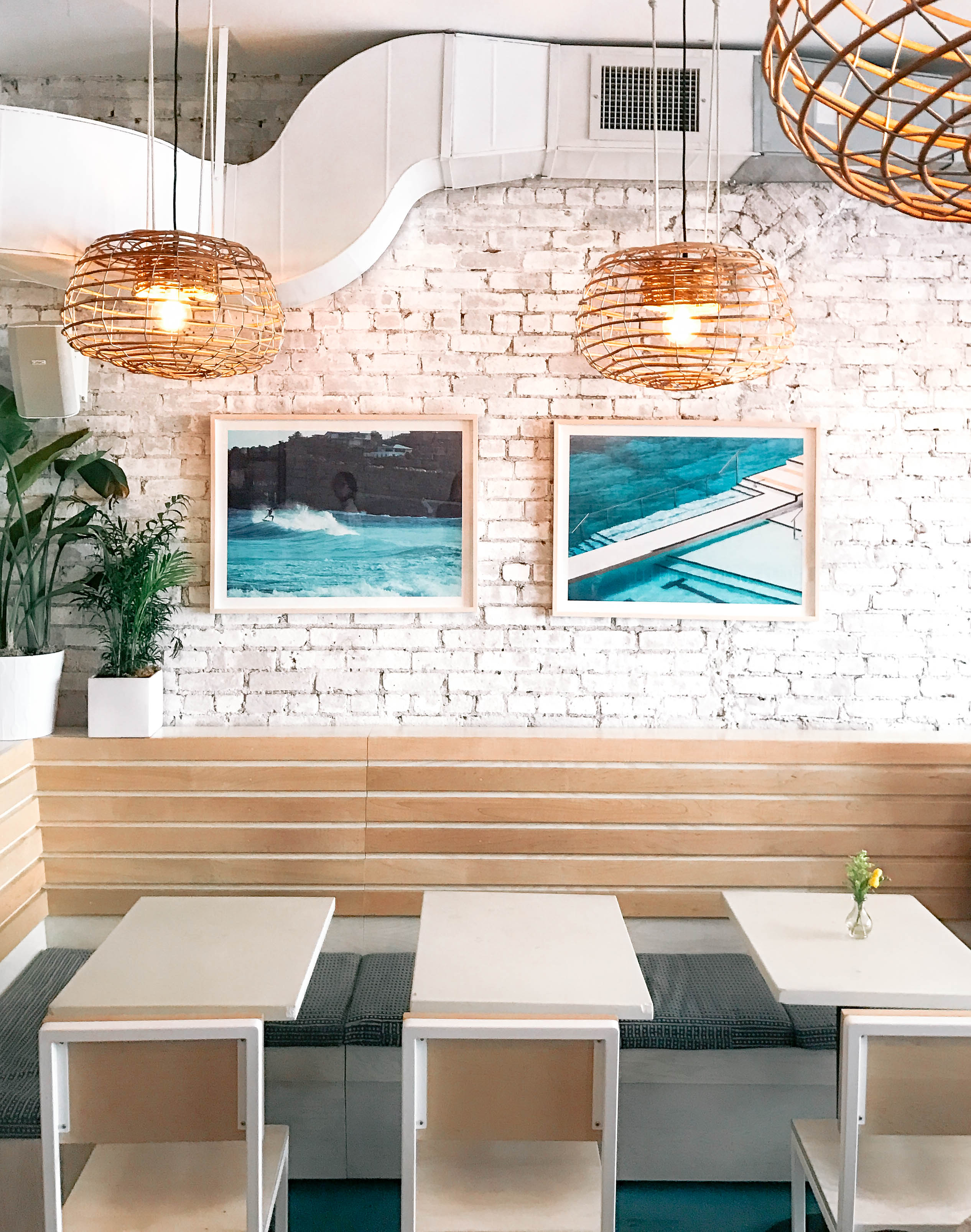 Serving up light and fresh foods like avocado toast and focaccia sandwiches, the Nolita hotspot recently opened its second location in TriBeCa – and we're all about it. While the Nolita space is only open for breakfast, the new Downtown location is serving up delicious eats all day long. Our favorite time to pop in is around breakfast or lunch.
Maman BAKERY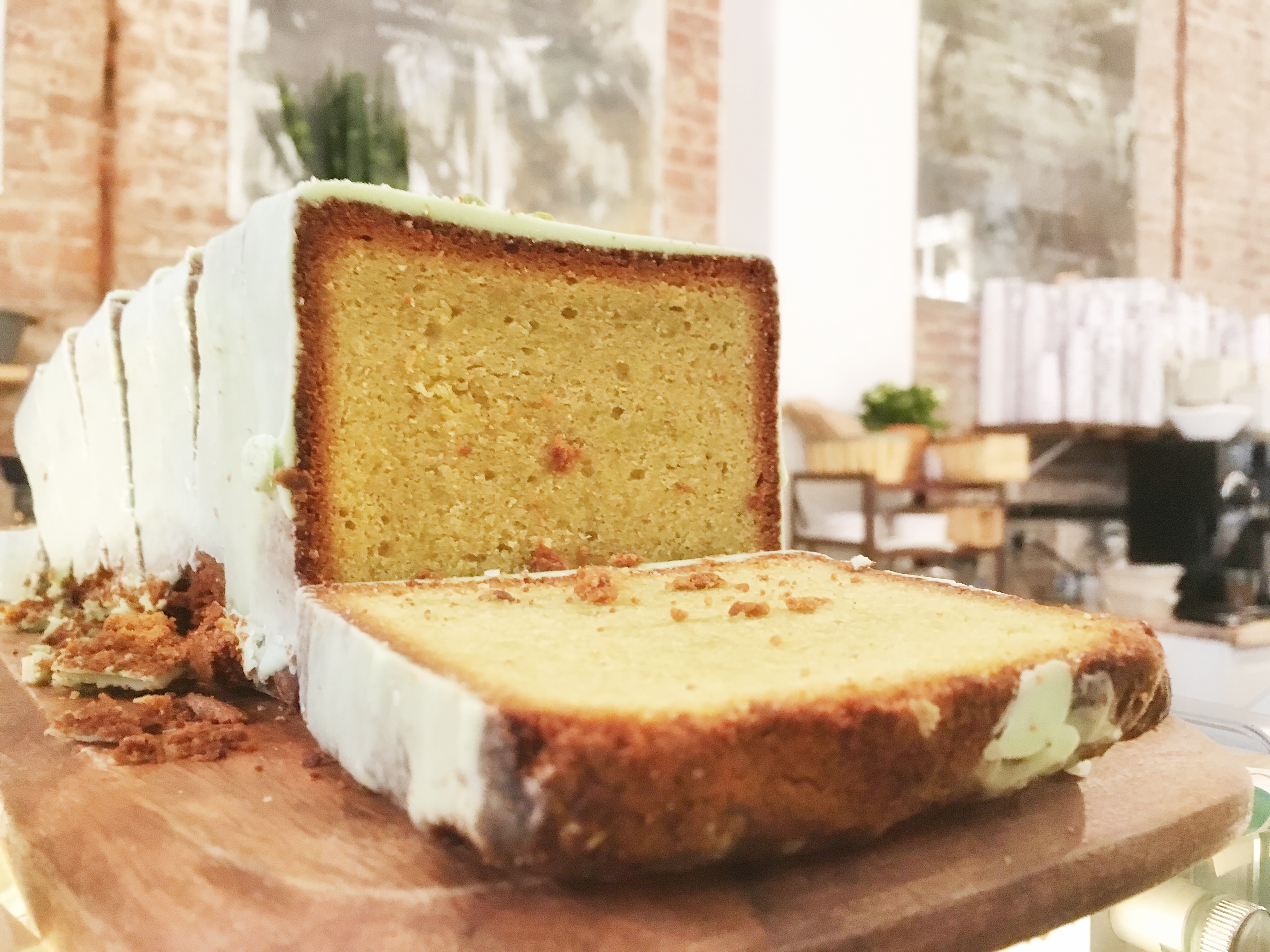 SoHo's beloved bakery recently opened a TriBeCa location with the same delicious French and American baked goods. Enjoy lunch or an afternoon cappuccino on one of their signature blue sofas in the front, or in the more spacious café seating area in the back.
---
DRINK
THE Bennett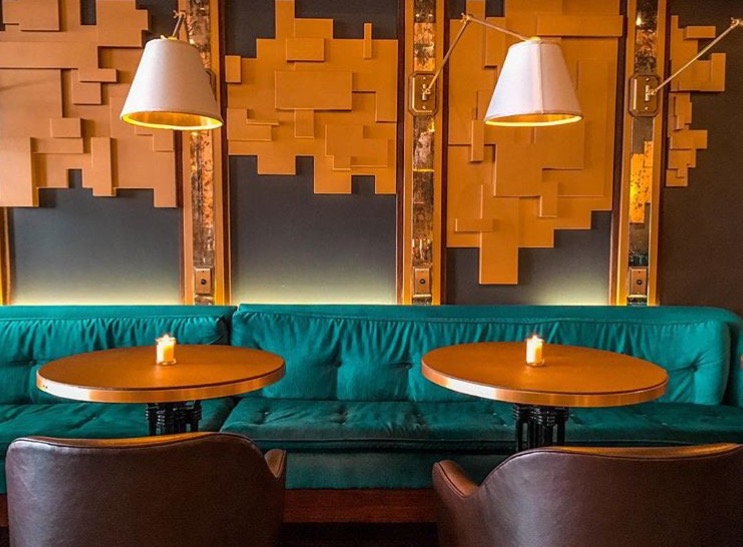 In late 2015, TriBeCa was graced with The Bennett, a new and sophisticated cocktail bar. Lined with turquoise velvet couches, the dimly lit space will lure you in for pre-dinner drinks and small bites.
Smith & Mills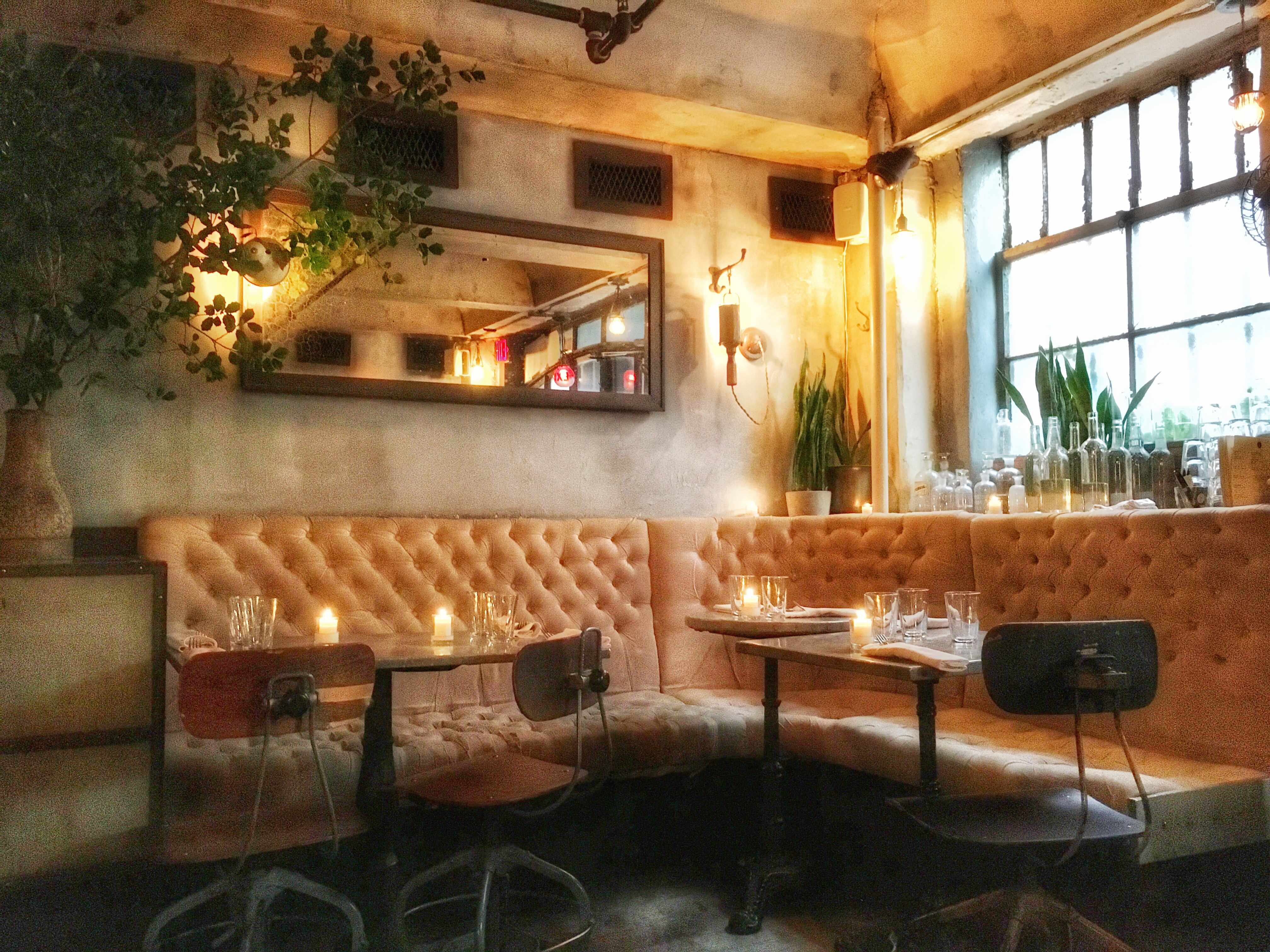 You'd miss this little TriBeCa cocktail bar & small plates restaurant if you weren't on the lookout. Tucked away on a side street adjacent to The Greenwich Hotel, models and locals (and local models) mingle at the tiny bar space. Slide into one of the cozy couches at Smith & Mills and sip on classic cocktails of egg whites, fresh juices, muddled cucumber, mint & bitters.
THE Hideaway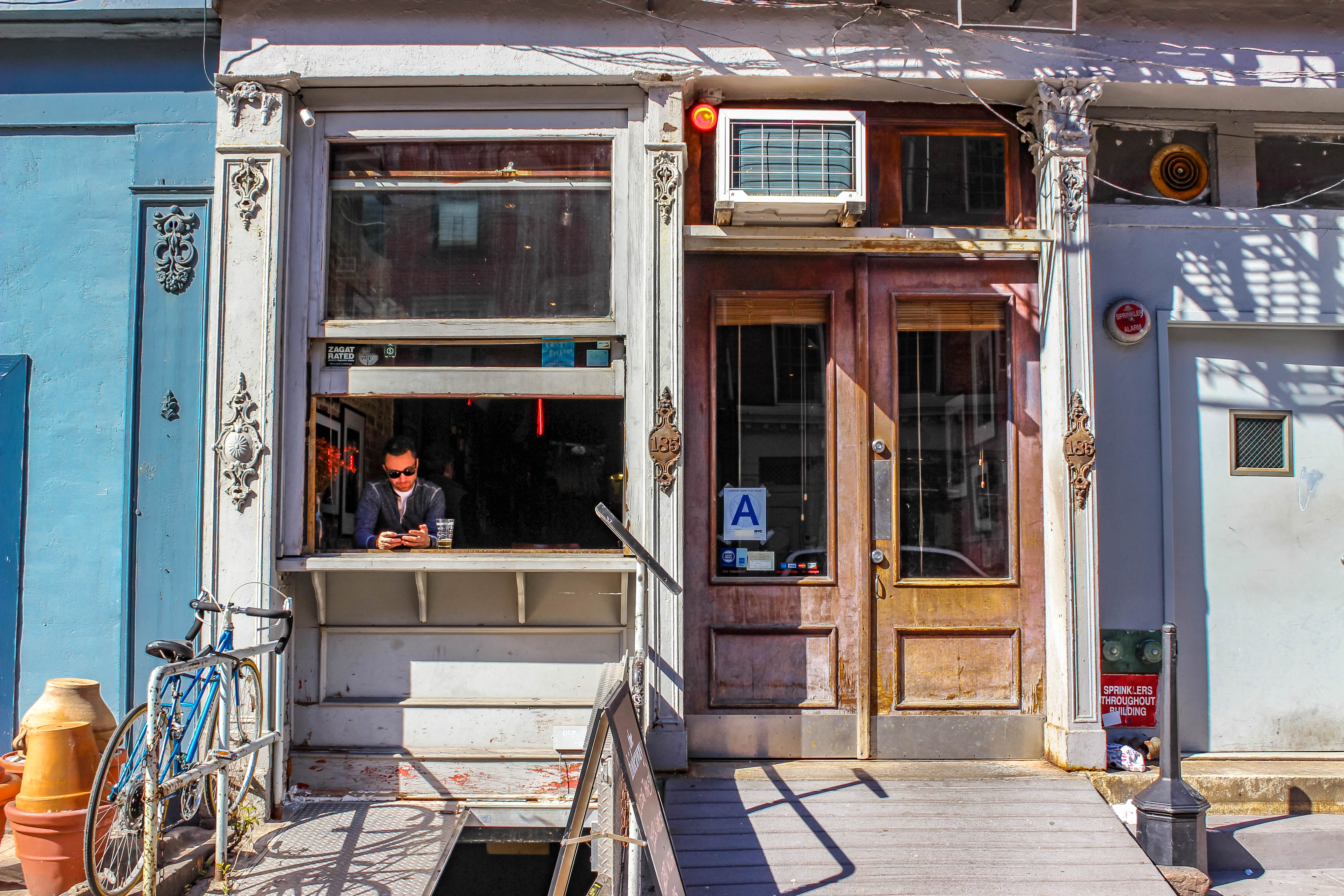 New hotspots come and go, but The Hideaway remains unchanged. The dive bar attracts both neighborhood locals and Wall Streeters, all of whom are looking to just relax and chat with a cold beer in-hand.
TERROIR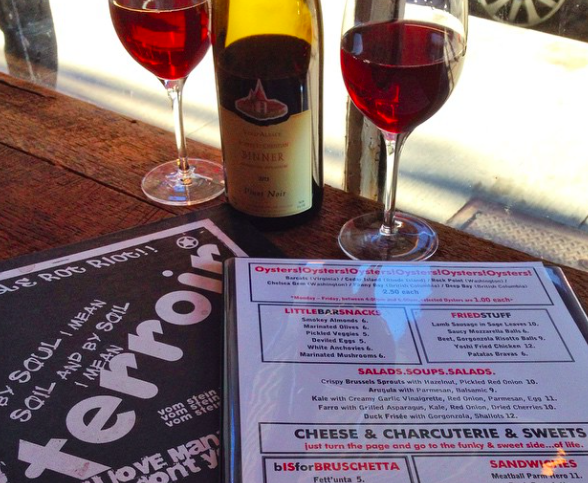 It's five o'clock somewhere and we love popping in Terroir TriBeCa to quench the evening thirst. Usually, the problem with wine bars is that while the wine is good, the food options are no bueno. Not here. The downtown wine bar – with a second location at the Highline – has a great selection of affordably priced wines and a bevy of tasty food options. This poses the question: is it a wine bar with good food or restaurant with good wine? We vote option 1.
---
THINGS TO DO
Boutique Shopping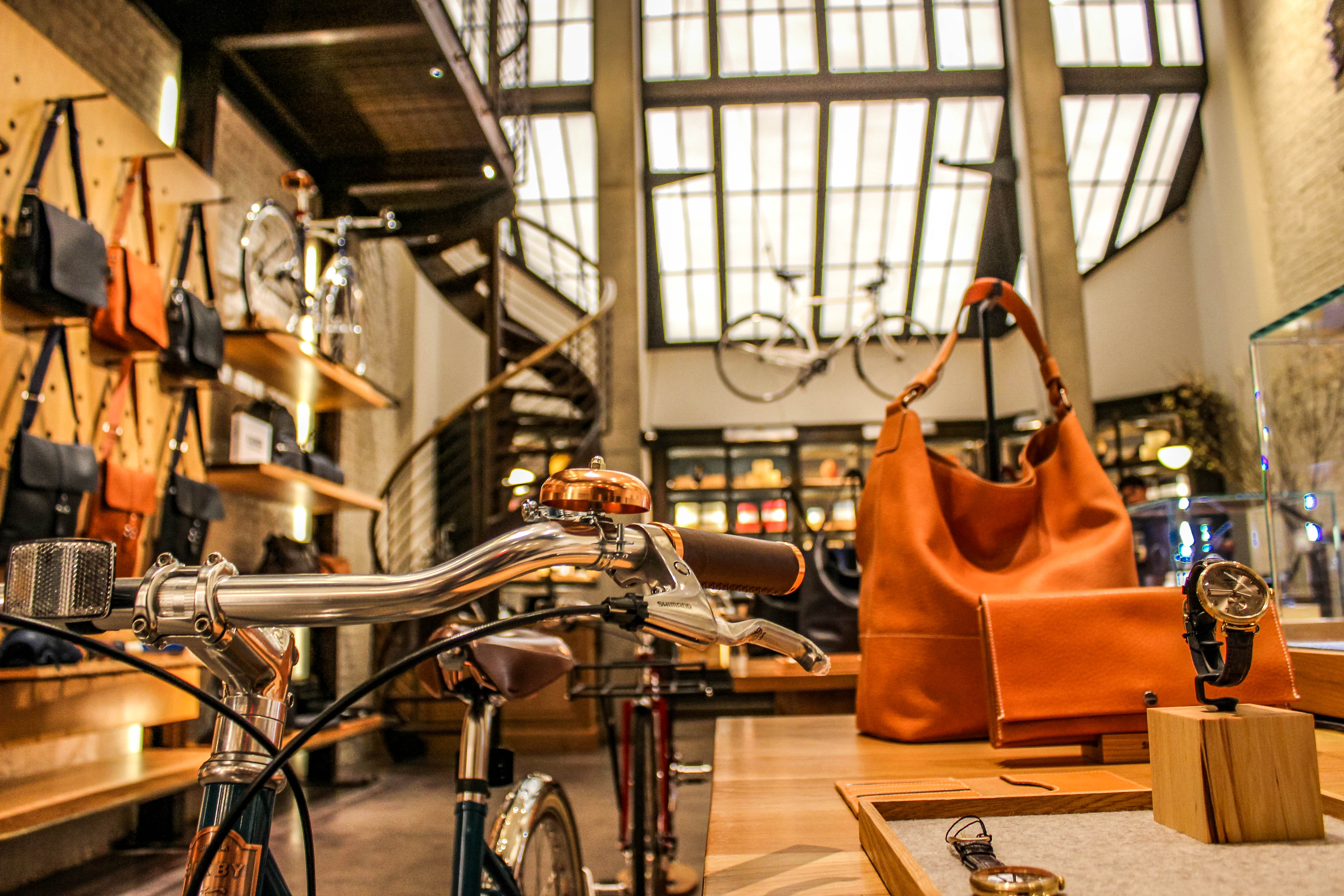 TriBeCa is known for it's abundance of great boutiques that line the cobblestone street. Here are a few of our faves:
Shinola: After entering through the dimly-lit espresso bar storefront, walk through the back curtain and you'll find yourself in a spacious, sun-drenched room adorned with a beautiful array of American-made luxury goods. Based in Detroit, the company produces leather goods, watches, bicycles and more. It's a great place to find a gift for both guys and gals.
Gloria Jewel: With three locations in the Hamptons, this is the only Manhattan outpost for the fashion boutique. For the gals out there, this is one of those stores where it's almost impossible to walk out without a new cute top, jeans or sunglasses in hand.
Roberta Roller Rabbit: For some bold patterns and fun prints, head on over to this fun little boutique. It overflows with great women's & kid's clothing, jewelry, home-goods and beachwear, and you'll find it's vivacious spirit infectious. We love that Roberta Roller Rabbit takes that standard New York "I only Wear Black" rule and throws it out the window.
Stella: Right next door to Roberta Roller Rabbit, it's always worth wandering into the dreamy Stella. Plush pillows, throws, soaps and candles adorn the walls this romantic home-goods boutique. Pick out the perfect blanket or cozy robe for yourself or a friend.
Sail the Hudson with Tribeca Sailing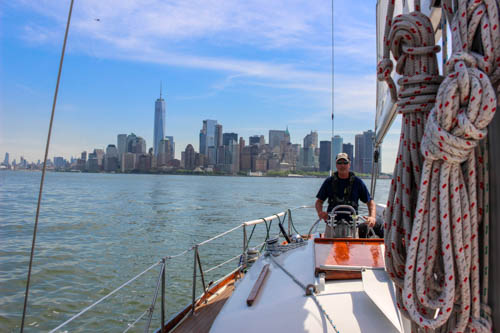 A sunny, summer day in NYC is best spent catching a cool breeze off the water in New York Harbor. Skip the big, jam-packed tour boats, and hop aboard Captain David Caporale's gorgeous 1964 Hinckley sailboat, TARA. Sail in style and soak in the breath-taking city views from an unbeatable perspective. The 2-hour sails leaves from North Cove Harbor, right outside Brookfield Place in Downtown Manhattan. If you're of age to imbibe, Capt. David encourages you to bring some rosé or cold brews and snacks to enjoy during the trip!
SATURDAY Farmer's Market

TriBeCa has one of the best Saturday (and Wednesday) Farmer's markets in town. The summer affair has Greenwich Street (down by Duane Street) full of flowers and food from local purveyors. Pick up some fresh flowers, local honey and scones and you're guaranteed to have a good day.
STROLL & PLAY ALONG THE WATERFRONT
The waterfront along the West Side Highway promenade in TriBeCa has seen amazing growth in the last fews. You can stroll along quiet pathways, join the bustle on the main walkways, have a picnic on the lawns, or play volleyball in the sand along the pier. You can also dine & drink at cool spots like Grand Banks or City Vineyard.
Indulge at the Shibui Spa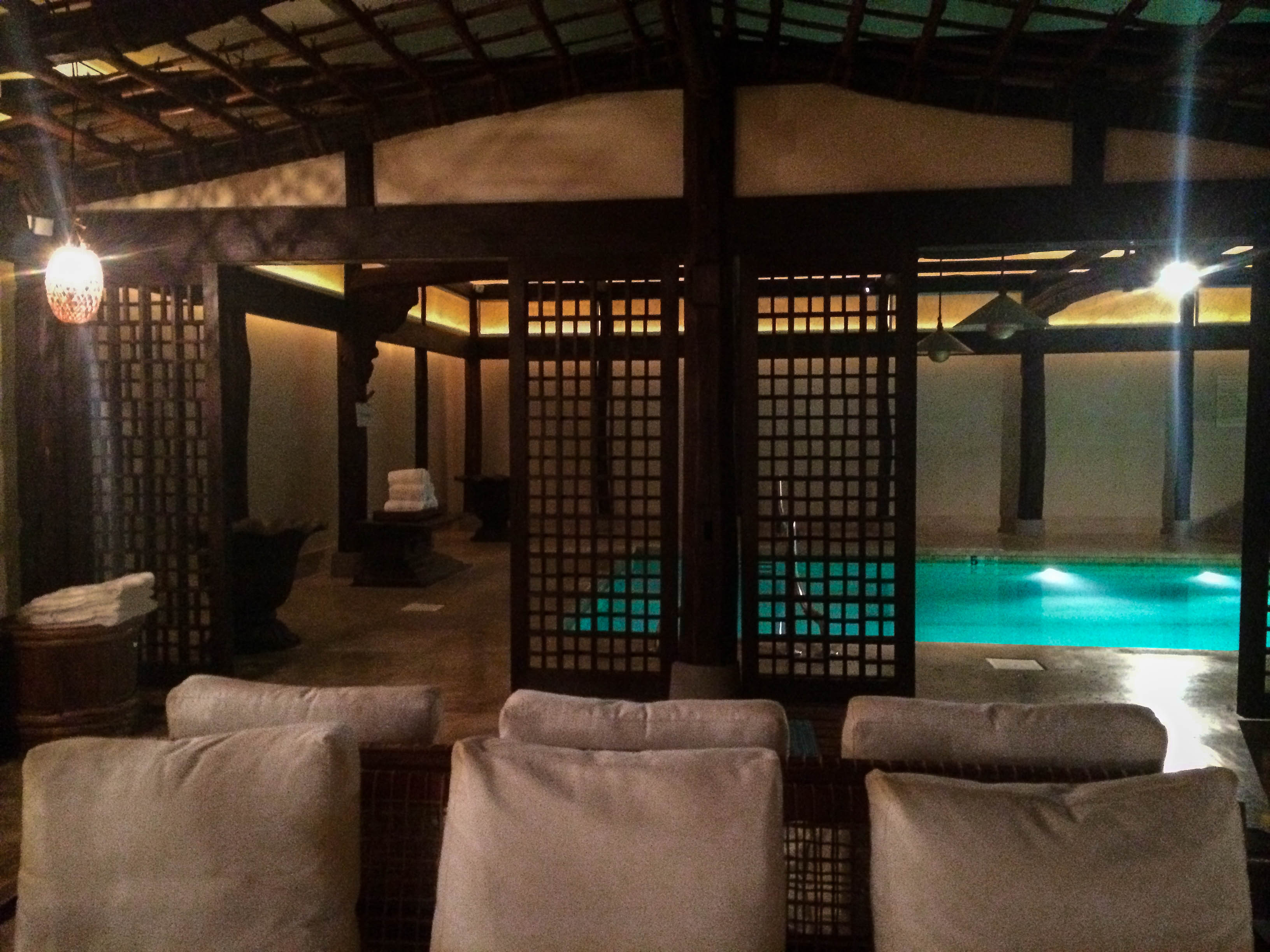 Shibui Spa at the Greenwich Hotel is one of our favorite spas in the city and for good reason.  Set underground, its pool glows in a dim lantern-lit room with impressive ceiling beams above and a cool bamboo lounge area off to the side. The prices can be steep, but the quality of the service is top-notch. Some of the NYC's best therapists provide everything from the Bamboo Glow body treatment to the Elemental Well-being Massage. And when you're done, Jan, the pool boy, can whip you up one mean macha tea.
Grab a CUPPA JOE TO-GO at Laughing Man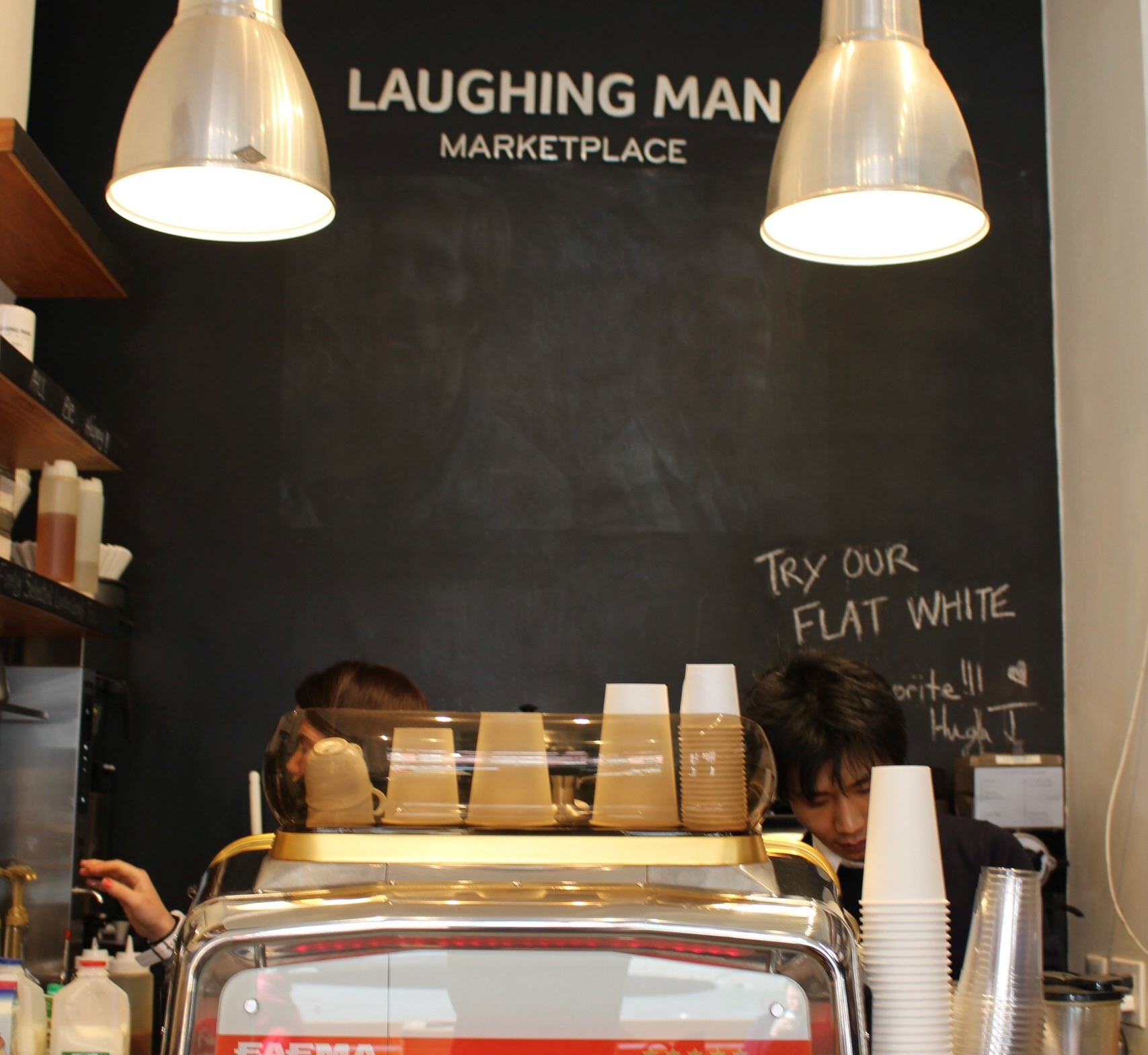 Hugh Jackman owns this fair trade coffee outpost, occupying a tiny nook-of-a-space off Duane Street. Its cozy quarters leave just a enough room for a few people to order, so enjoy your cup of joe outside on a bench in their urban garden area, appropriately lined with turf grass. Hey, its greenery – we'll take it! Try the Flat White or any of their traditional espressos.
Play mini golf at Pier 25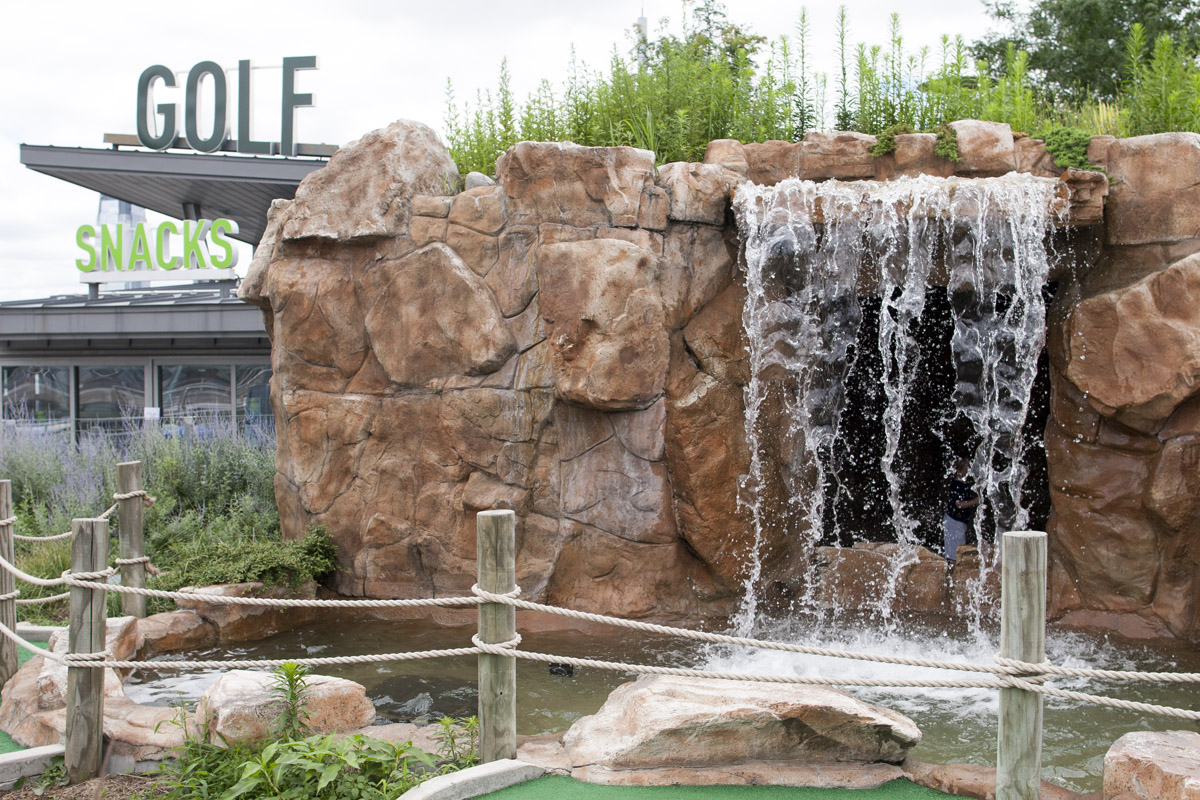 A round of putt-putt followed by some oysters and rosé at Grand Banks, anyone?  The 18-hole course sits on Pier 25, which juts out over the Hudson River, providing a nice breeze and killer views of the Freedom Tower. It'll cost you just 5 bucks and has all the obligatory waterfalls, caves and sand traps that a proper putt-putt course should posses.
---
STAY
Greenwich Hotel & Spa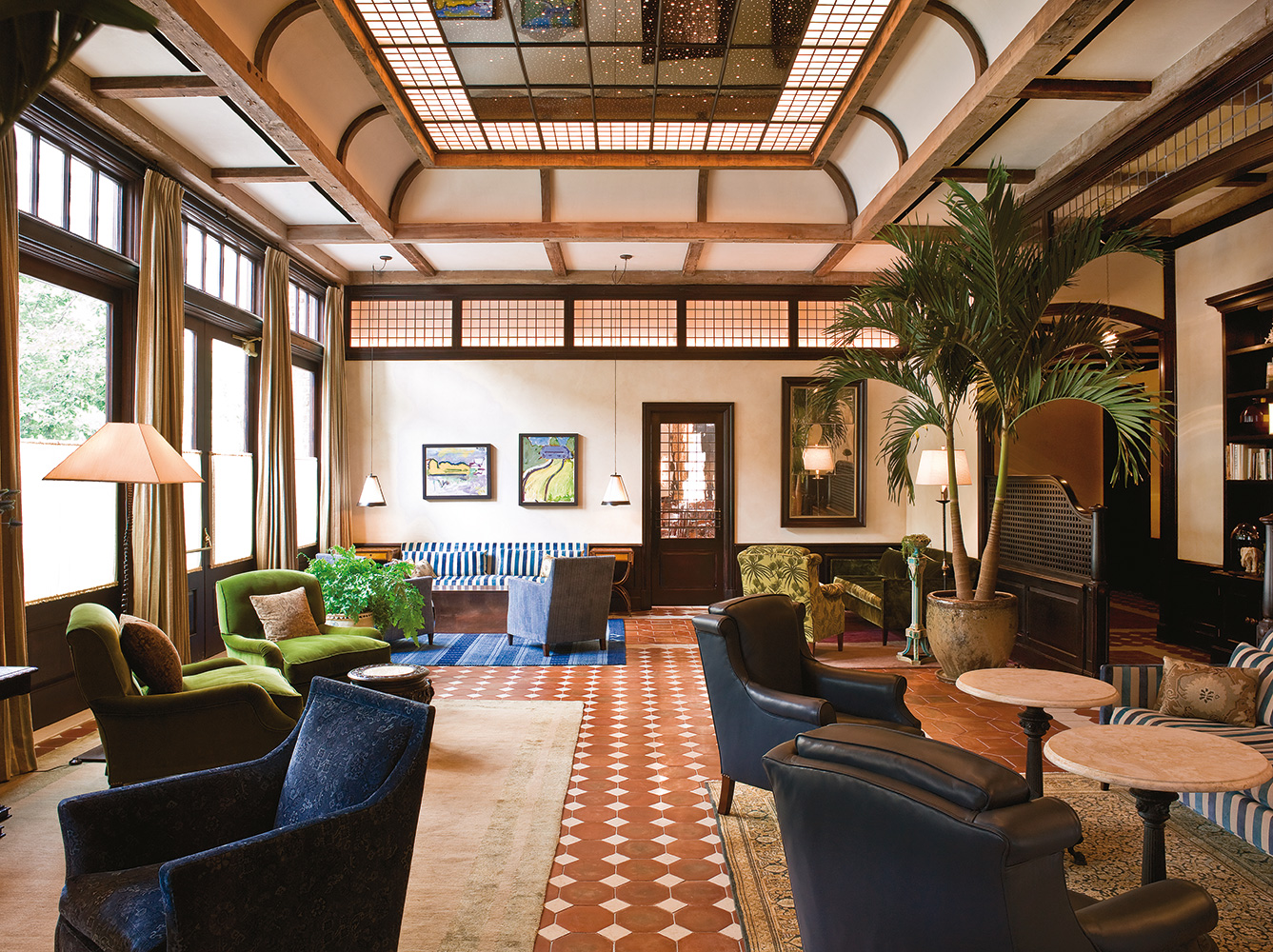 Photo Cred: The Greenwich Hotel
The Greenwich Hotel in TriBeCa just might be our favorite boutique hotel in the city. Walking into De Niro's hotel is like entering an exclusive establishment. Styled like an elegant parlor room, the lobby has rich-toned velvet furniture that stands out against the stunning terra-cotta tiled floor. For locals, the hotel is also home to one of our favorite spas in the city.
ENJOY YOUR VISIT TO TRIBECA
XO, Compass + Twine
---
 MORE PICS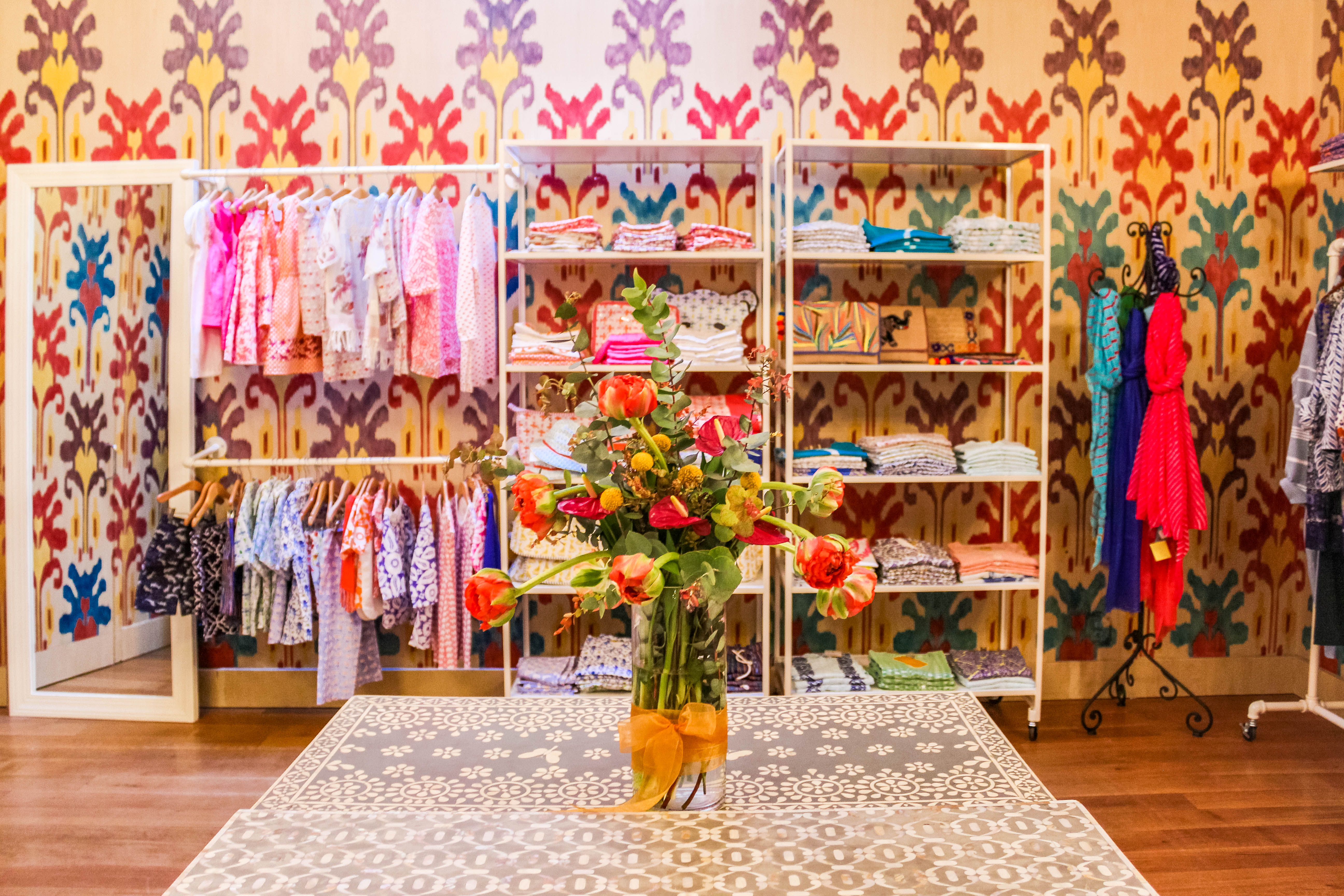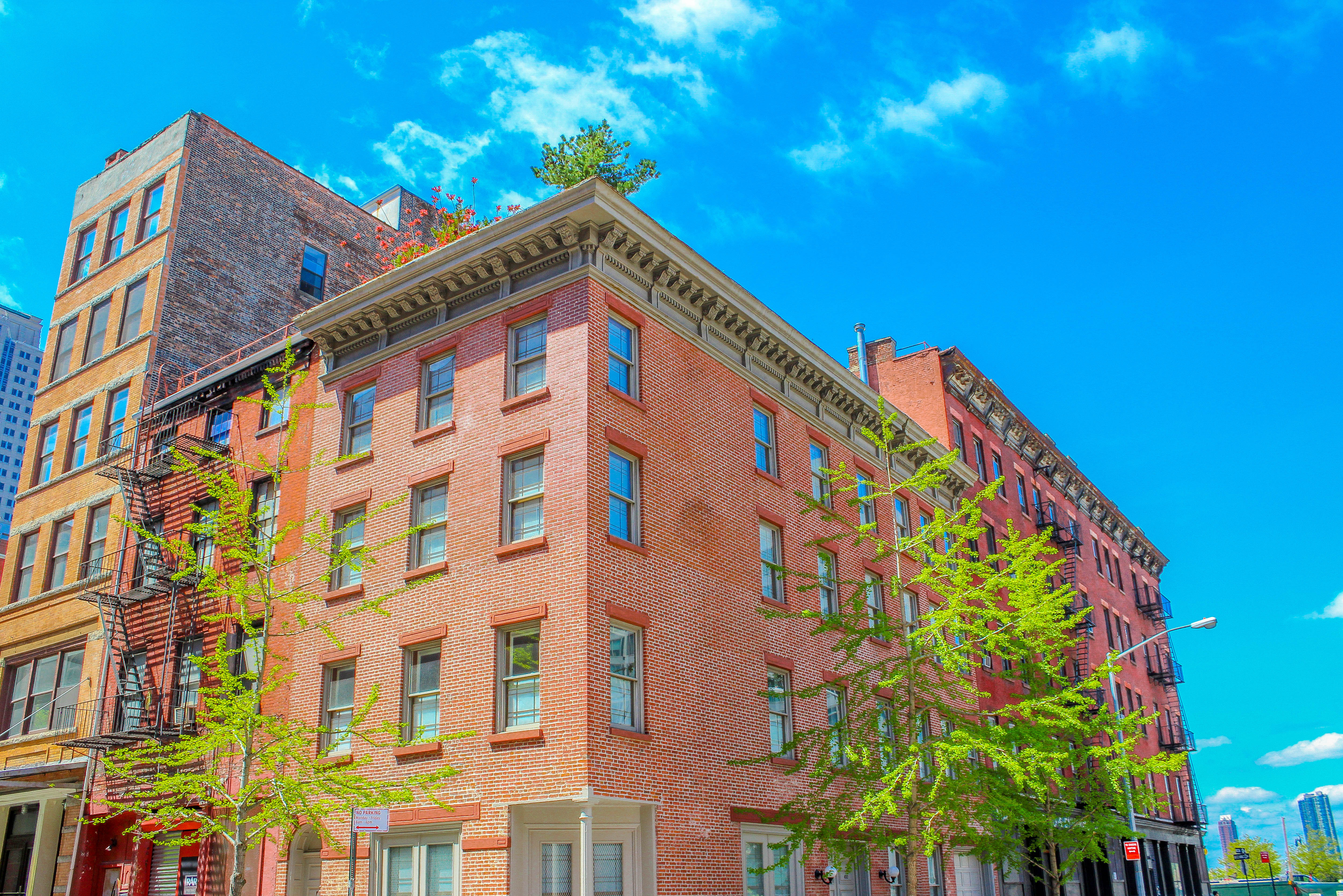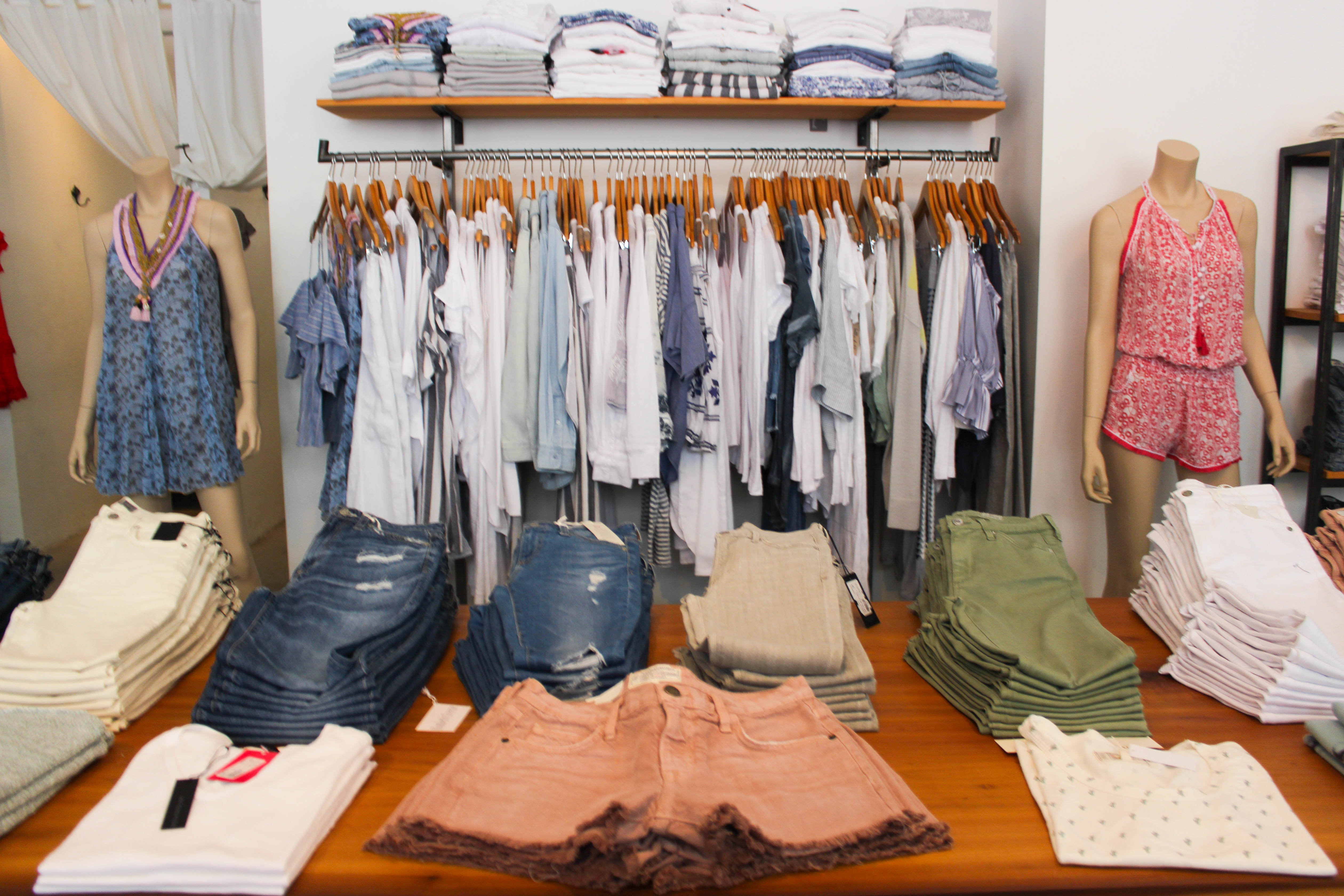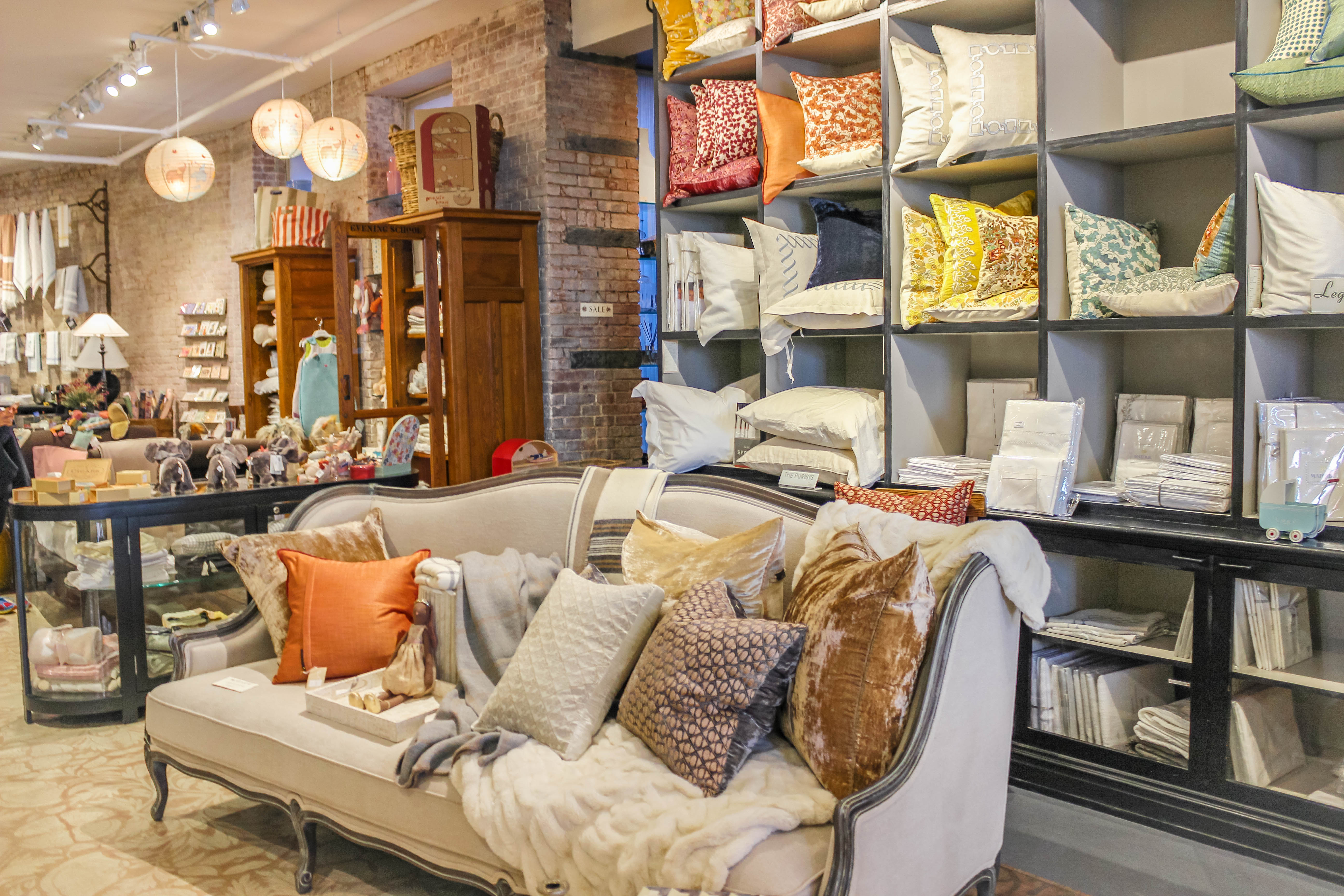 .
Comments