Sometimes, you don't need a ginormous, bulky, "checked luggage" sized suitcase. We love overnight bags for quick weekend trips. They're stylish, easy to carry, and they sort of force you to pack light. Here are a few of our favorites for both men and women.
the bedford weekender & duffle bag by Gräf & Lantz

This LA based company makes attractive and super functional luggage. We especially love their Bedford Weekender bag ($425) for ladies and their men's Duffle Bag ($485).
---
The alpha2 large wheeled split duffle by tumi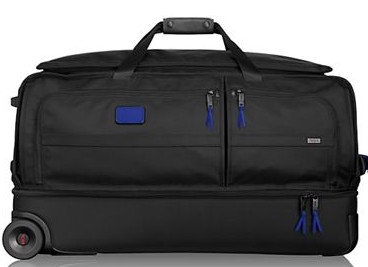 What we like about Tumi luggage is they're a quality-made product, classic in style and unisex in color and design. They're pricey, but durable; treat it right and it very well may last a lifetime. The Alpha2 Large Wheeled Split Duffel ($830) is perfect for a quick weekend trip, and the wheels make it ideal for airport travel.
---
le pliage by Longchamp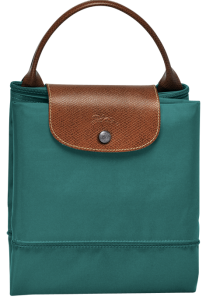 It's been said that diamonds are a girls best friend, but when traveling, we say nylon is. Longchamp's nylon Le Pliage tote bags are a staple in our closets. The travel bag size ($225) comes with a shoulder strap, making it easy to carry. The nylon material makes it durable and a cinch to clean. Like most of their bags, Longchamp offers a myriad of sizes and colors. The best part? Look how tiny it folds up when not in use. Clutch.
---
Derby OVernight Bag by Rag & Bone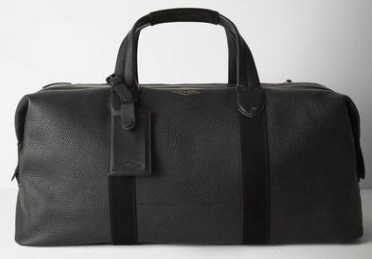 The Derby Overnight bag ($795) is sleek, sophisticatd and perfect for a quick jaunt. The bag is made of double faced canvas and trimmed in leather, so it's both durable and lightweight. But really, it just looks darn good.
---
Combatant Gentlemen 
This bag is so some awesome it'll make you wonder why you didn't think of it first. The brilliant design consists of two shoe compartments, space for toiletries, and even a small zipper pocket for an iPad. But THATS NOT ALL FOLKS. We're partial to it because the duffle unzips into a garment bag. Say whaaaaa. Again, not sponsored, just like it.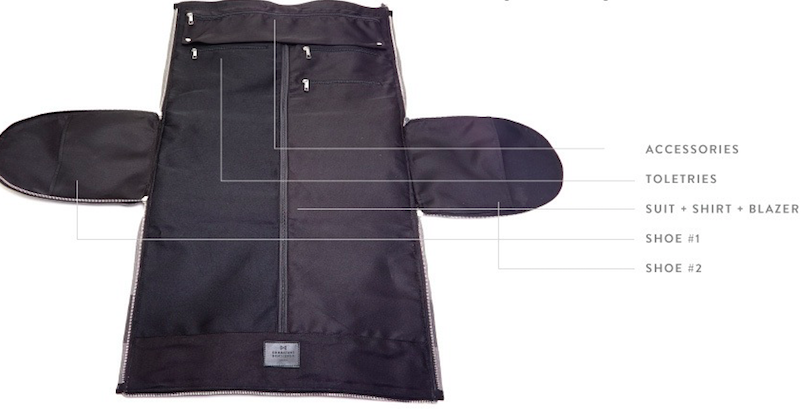 Now, this bag is marketed towards men, traveling with suits.  But we'd like to argue that this bag should be unisex. Ladies need to travel with suits, business clothes, for formal wear and this bag is perfect for any and all of that. Ringing up at only $100, it's a hot commodity and when in stock, it sells out quick.
Comments