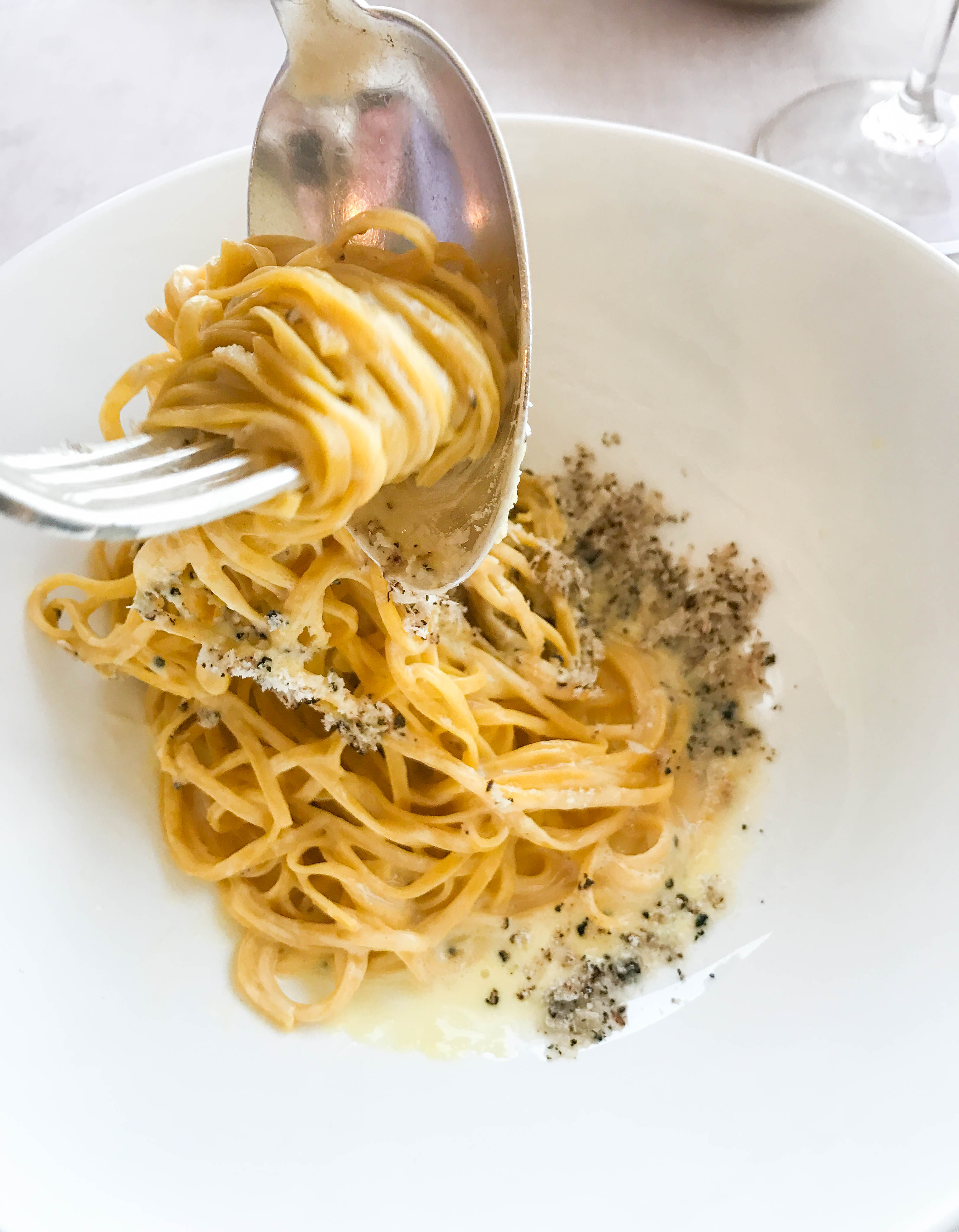 There's something special about walking in to one of those old-school Italian restaurants…the kind that the same people have been coming to for 100 years. They embrace grandma's family recipe, reject any of-the-moment food trends, and create dishes that are always consistent and delicious. Places like this exist because we ultimately crave comfort and familiarity. They exist because they're straightforward and dependable. In a city with thousands upon thousands of restaurants, it's nice to know there are a few that you can always depend on. Below, we've rounded up our favorite red sauce Italian spots around New York.
---
Emilio's Ballato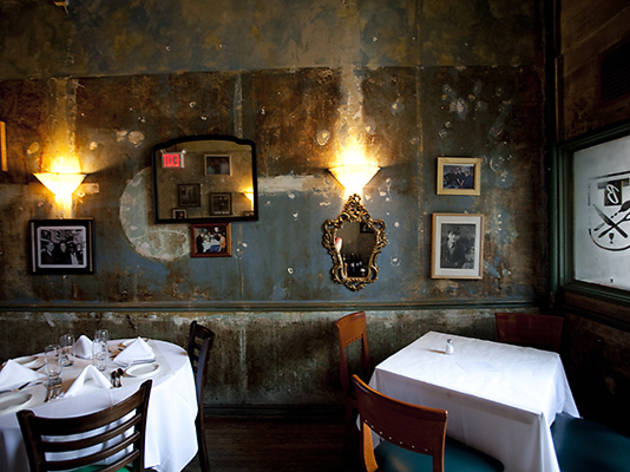 Blink and you'll walk right past this Nolita hole in the wall. The facade is a bit nondescript but luckily the food is quite the opposite. They do not take reservations and won't add your name to a wait-list – because there isn't one. Instead, you stand in line and wait your turn. The front door may as well be a revolving door of A-listers; everyone from Rihanna to President Obama has dined here. Photos of those famous dinner guests hang on paint chipped walls, but you won't have too long to admire because the no-nonsense waiters will quickly be at your side ready to take your order. It's not a rush, it's just matter-of-fact. Start with their special appetizers, like octopus, then move on to old school favorites like spaghetti and meatballs and ravioli bolognese for your main.
Villa Mosconi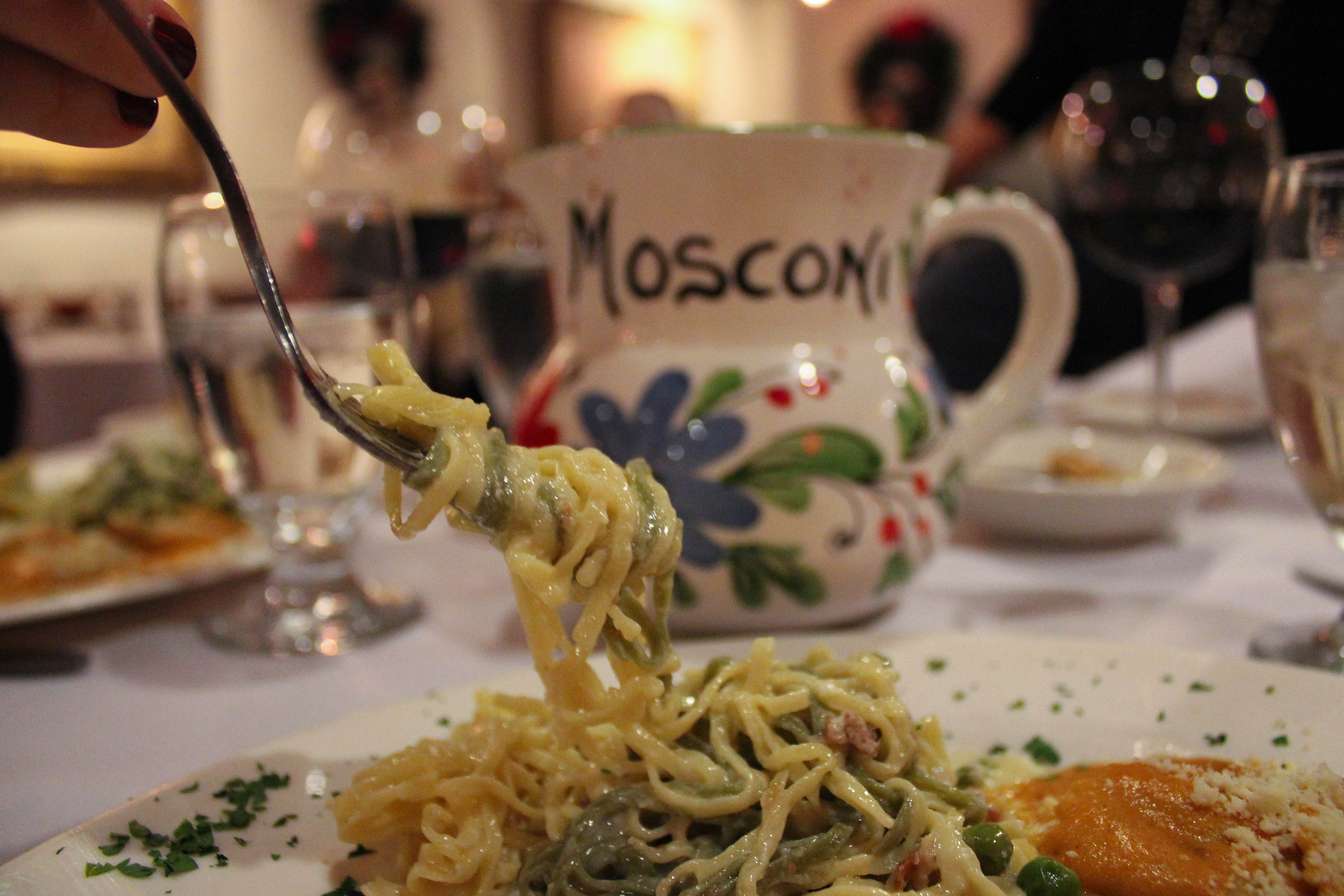 Open since 1976, this Greenwich Village restaurant is family owned and operated. The bartender here knows all the regulars' names and orders, and you'll immediately feel as comfortable as those who've been coming for years. All pasta is made in house and our favorite dish is the Paglia E Fieno, made with pancetta, peas, and onions in a savory cream sauce. Whether it's a cousin or one of the seven siblings, someone from the owner's family is bound stop by your table to make sure you're enjoying everything!
Rao's
The Rao's family has been feeding New Yorkers are the East Harlem locations since 1896. In fact, Rao's is noted as being one of the oldest family owned and operated restaurants still in it's original location in the country. Using recipes passed down for generations, they're known for their Neapolitan Italian cuisine and family friendly ambiance. They're also know for being a bit tricky to get into. As Rao's puts it, "Dining at Rao's is a legendary experience so beloved that getting a seat is only possible if you are a regular and have 'table rights,' or if you're lucky enough to be invited as a guest by someone who does,".
EcCo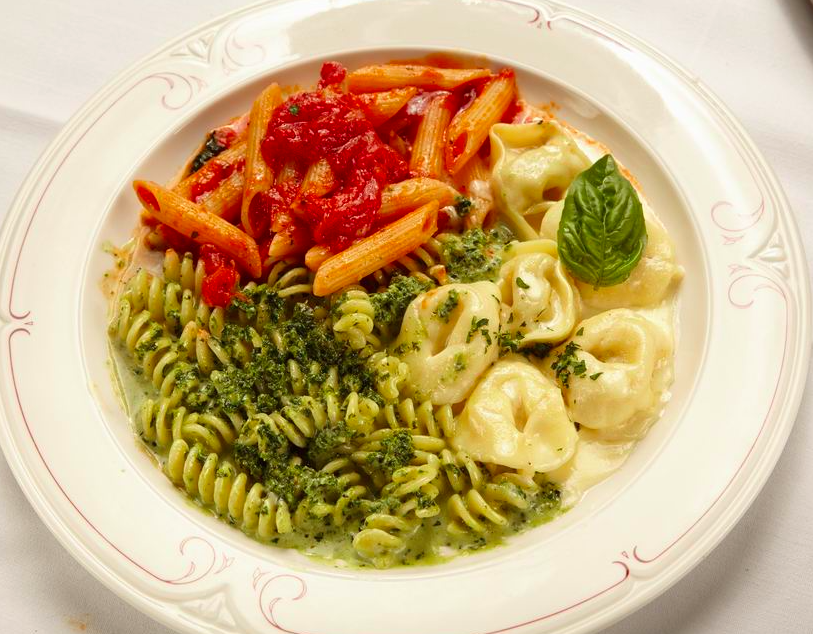 If the mahogany booths and walls inside this TriBeCa eatery look familiar, perhaps it's because you watched The Sopranos. This restaurant has been featured in several movies and TV shows over the years. Once you're seated, you'll be served a complimentary antipasto plate to munch on while browsing the menu. Specials are written on a chalk board and explained by the server, but here's an insider tip – the specials never change! Go old-school and order the Veal Parm with a side of spaghetti.
Monte's Trattoria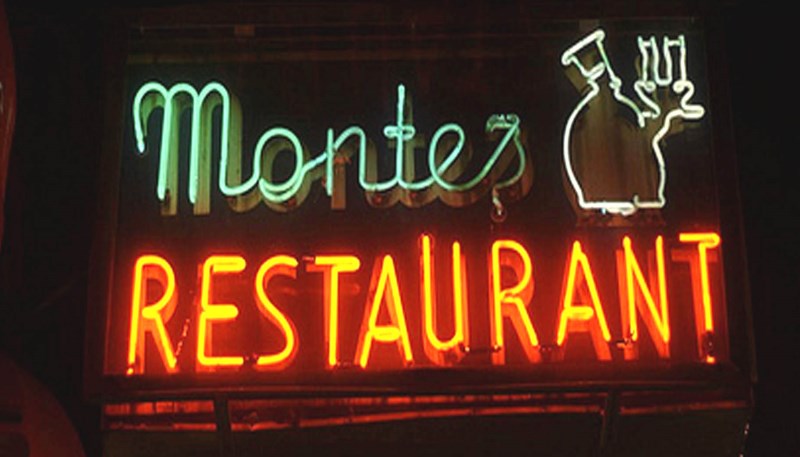 Smack in the heart of Greenwich Village, this is a super cozy, romantic spot- perfect for date night. Set a few steps below the busy streets of New York City, you'll enjoy some of the most authentic red sauce Italian in the city. The subterranean space is always buzzing with locals, mostly regulars, enjoying a night out. If you're new to Monte's, ask them what they're having and order the same.
Volare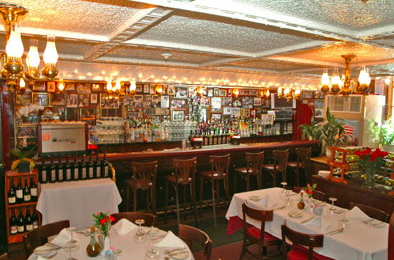 Volare is as much as part of the Greenwich Village history as the streets that wind through it. It's been around for decades, a favorite spot for both business dinners with clients and big family gatherings. Regulars don't even need a menu here, so do as they do. Order the cold seafood platter aka 'Antipasto Caldo', then order a pasta and their famous veal. They also call themselves a secret steakhouse and claim to serve one of the best sirloins in Manhattan.
il mulino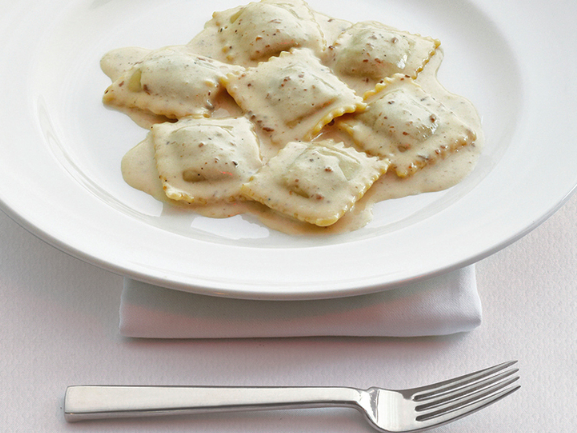 This upscale, old school Italian. has a list of celeb cliental going back for decades. In this city, hot spot Italian restaurants have come and gone but this establishment always seems to endure, perhaps because the atmosphere is backed by delicious food. Indulge in some antipasto and a caprese salad before digging in to a bowl of there 'Spaghettini alla Vongole'. Insiders will tell you it's best for lunch when the crowd is a bit thinner.
***BONUS spot***
carbone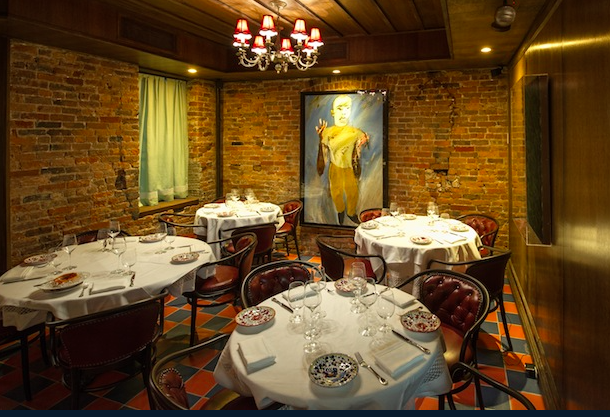 Walking in, you'd swear this Greenwich Village restaurant had been opened for at least 50 years; in the dimly lit space, you can just imagine gangsters of years past talking business over cigars. In reality, it's only been a few years but the vibe is completely retro. Waiters wear merlot colored tuxedos and usher you to spacious tables where you're given big, flamboyant menus. The food is amazing and beautifully prepared. Start with the meatballs then share a plate of the 'Spicy Rigatoni Vodka'. If Dover Sole is on the menu, it's a pricy but can't be missed. Carbone is a tough one to get into, so be sure you try for a reservations at least 30 days out. They don't take kindly to walk-ins.
Comments