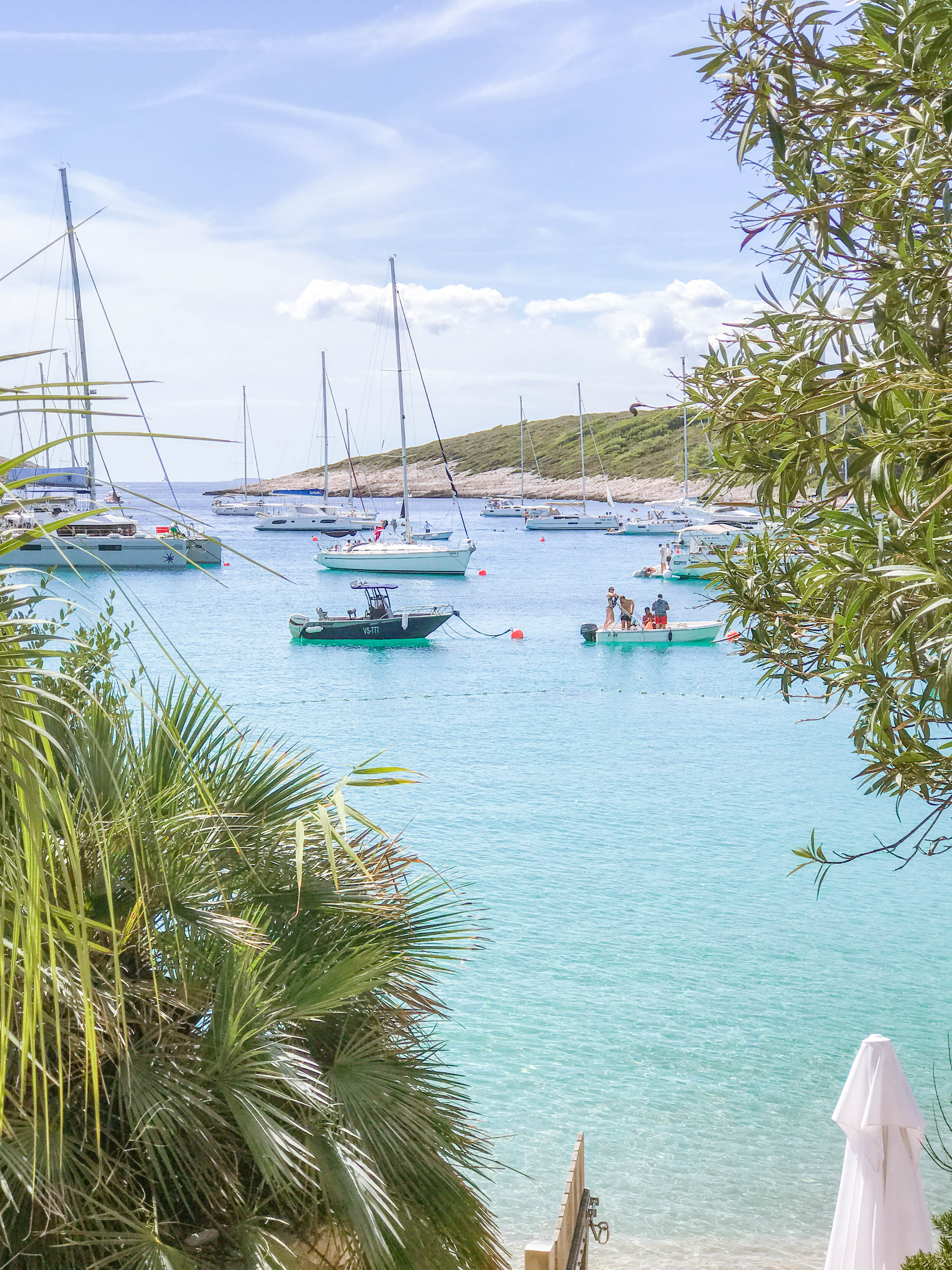 Palmižana was undoubtedly one of our favorite islands on Croatia's Dalmatian Coast. It has the perfect mix of peacefulness and fun. A stone's throw from the popular island of Hvar (or a speedy 5 minute water taxi ride), Palmižana is part of the Pakleni Islands, sometimes known as the Paklinski Islands. Palmižana is shaped kind of like a big squiggle, boasting a plethora of scenic coves and inlets all up and down the shoreline with vivid turquoise water. The rolling hillsides remain raw and underdeveloped, and a cool medley of olive trees and cacti create the desert-like terrain. It's an incredibly quiet, scenic place… save for one cove – in particular. On the side opposite to Hvar, a little cove has grown to become one of the best party spots in all of the Dalmatian Coast. This reputation is largely due the presence of a single bar + restaurant: Laganini.
Just sounds fun, right? And it is.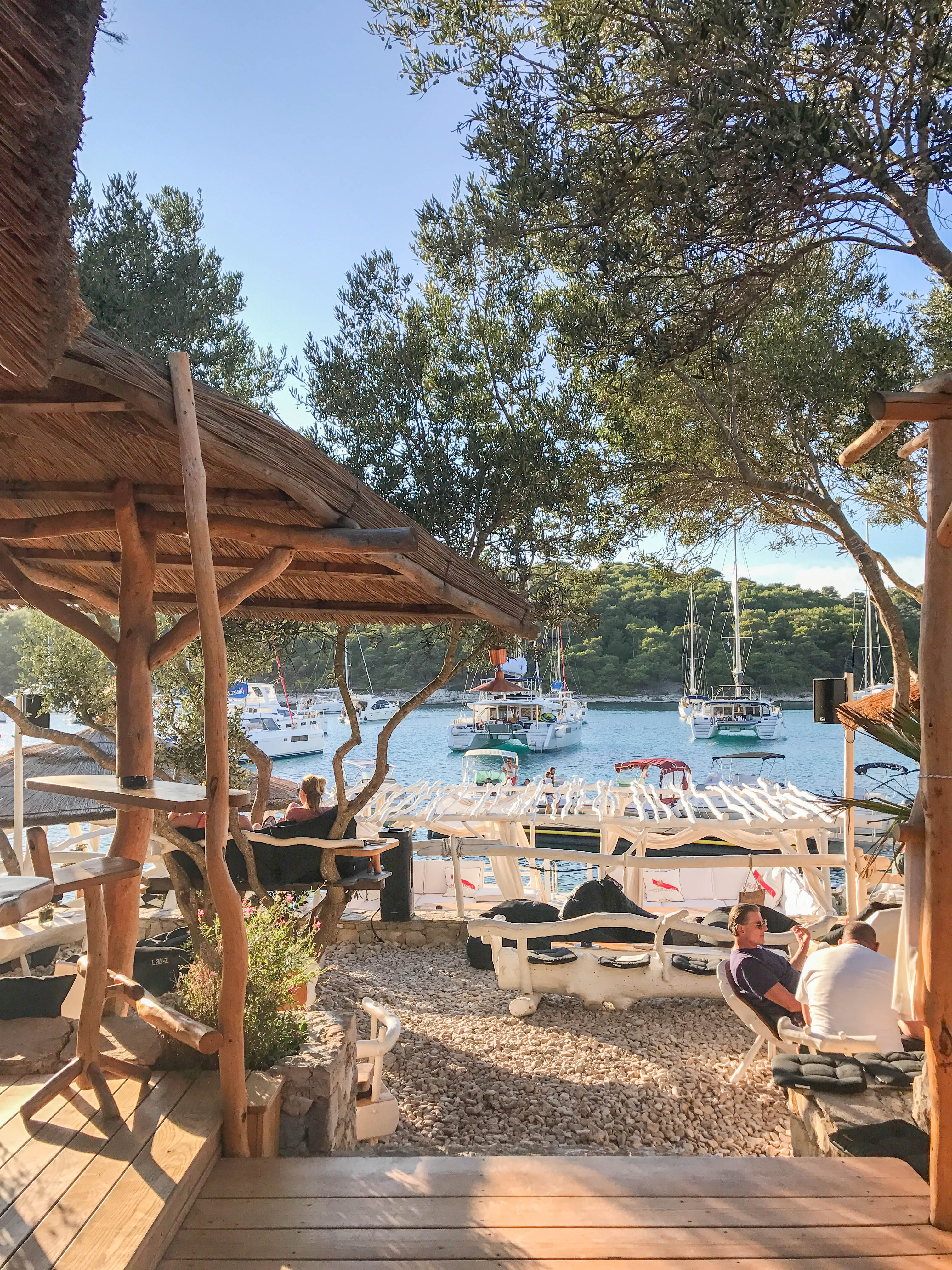 During the high season, swanky sailboats ands glitzy yachts draw in a fun crowd looking to moor their boats, dive into the brilliant turquoise water, and swim on over to Laganini for some cocktails. This cove is small in size, and not overly commercial yet, so it proves to be a great time without being 'too much'. Laganini occupies a prime waterfront spot with a maze chic beach cabanas, laid-back lounge areas, and different levels of decks and cocktail bars. Sure, there's some roped off seating areas and Moët-branded pillows here and there, but overall, it's a chill, fun time. What makes the Laganini experience even more appealing is the fact that the restaurant is excellent. One of the best chef's in Croatia, Hrvoje Zirojević, sits at the helm and serves fresh Adriatic fish, sweet langoustines, and some wildly delicious risotto.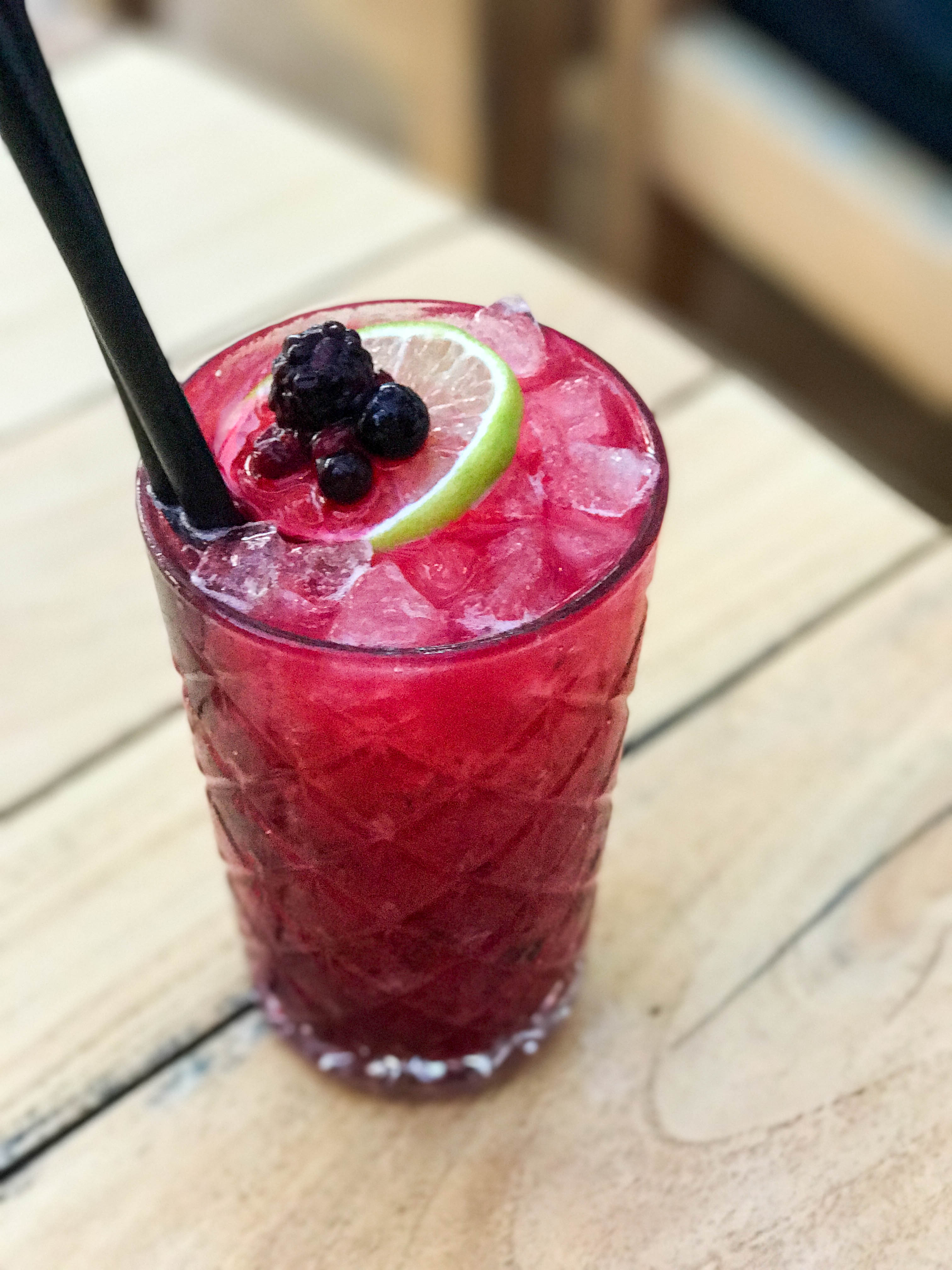 If you want to venture away from the party scene, you don't have to go far. Head out on foot to explore the island or pick any other cove nearby to moor your boat, and you'll find yourself in a peaceful paradise.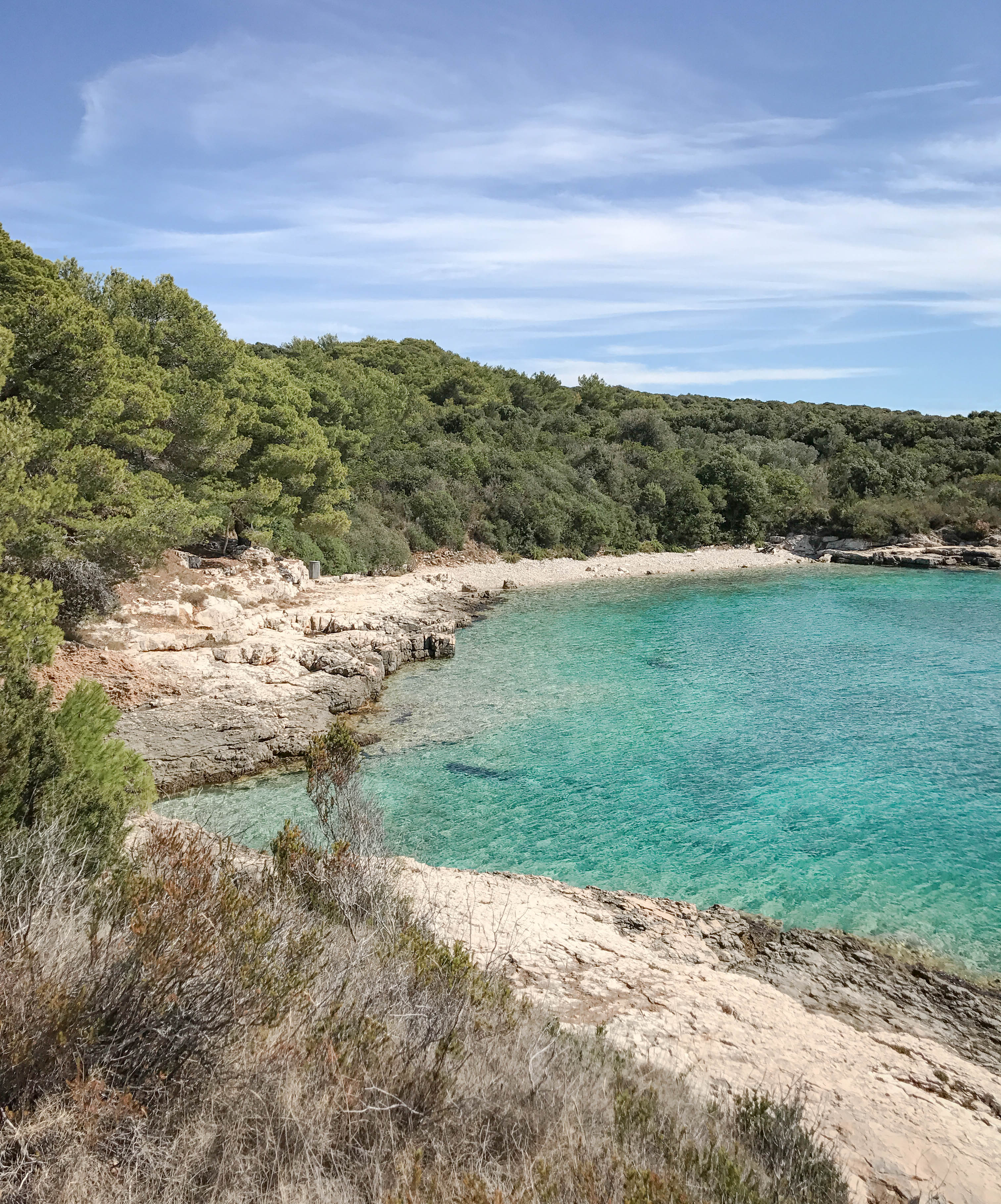 For an equally sublime restaurant with a totally OPPOSITE experience from Laganini, hike the 2km scenic trail out to Konoba Dionis. Tucked among the olive trees on a quiet hillside, this rustic 6-table restaurant is nothing short of magical. The son catches the fish fresh each day and the father grills it to perfection. Feast on fresh octopus salad, savory aubergine pie, grilled lamb, and fresh bream drizzled with olive oil and capers.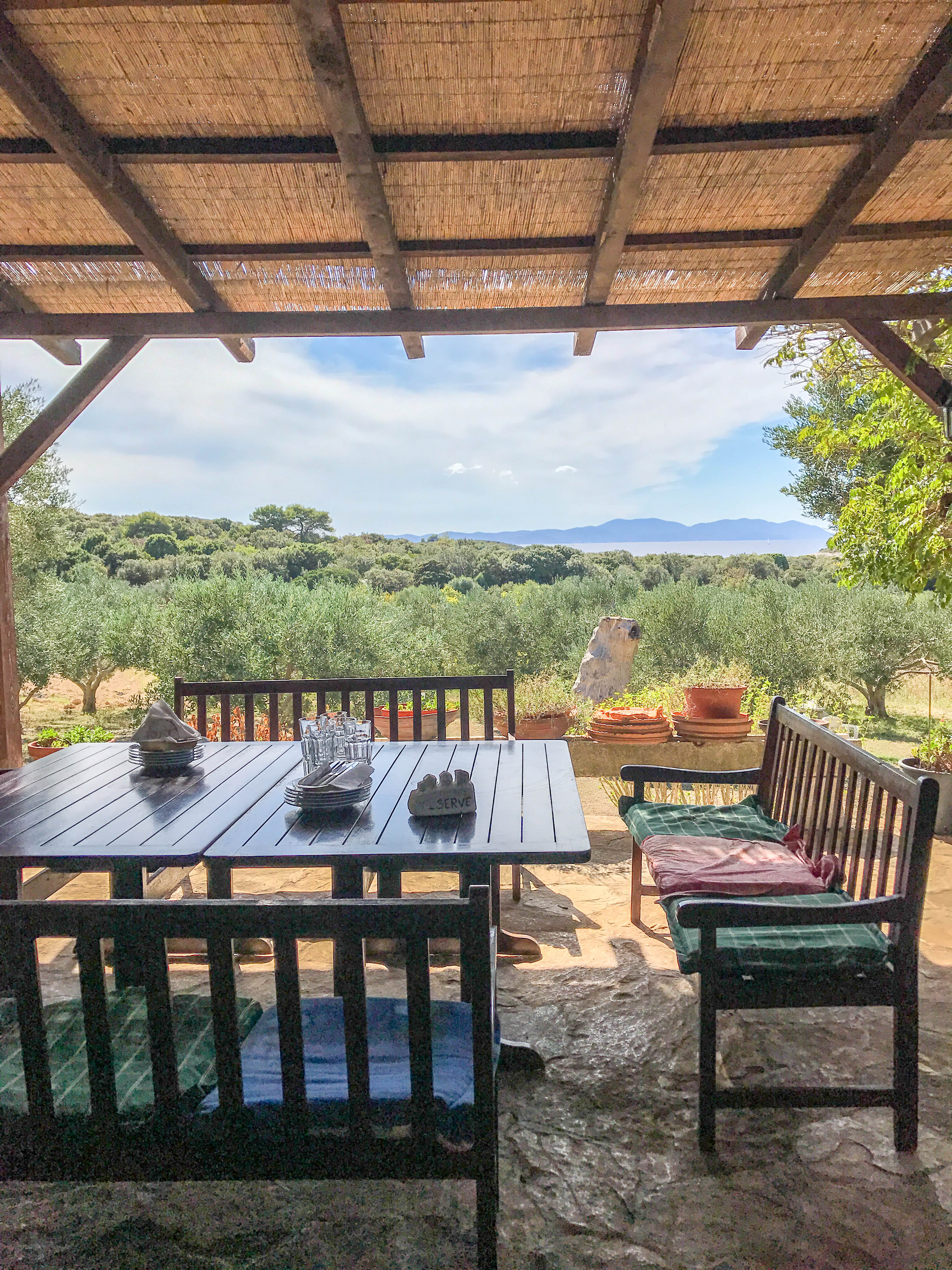 Two of the best meals we had in Croatia were on the island of Palmižana, and they were two wonderfully opposite experiences.
---
MORE KONOBA DIONIS PICS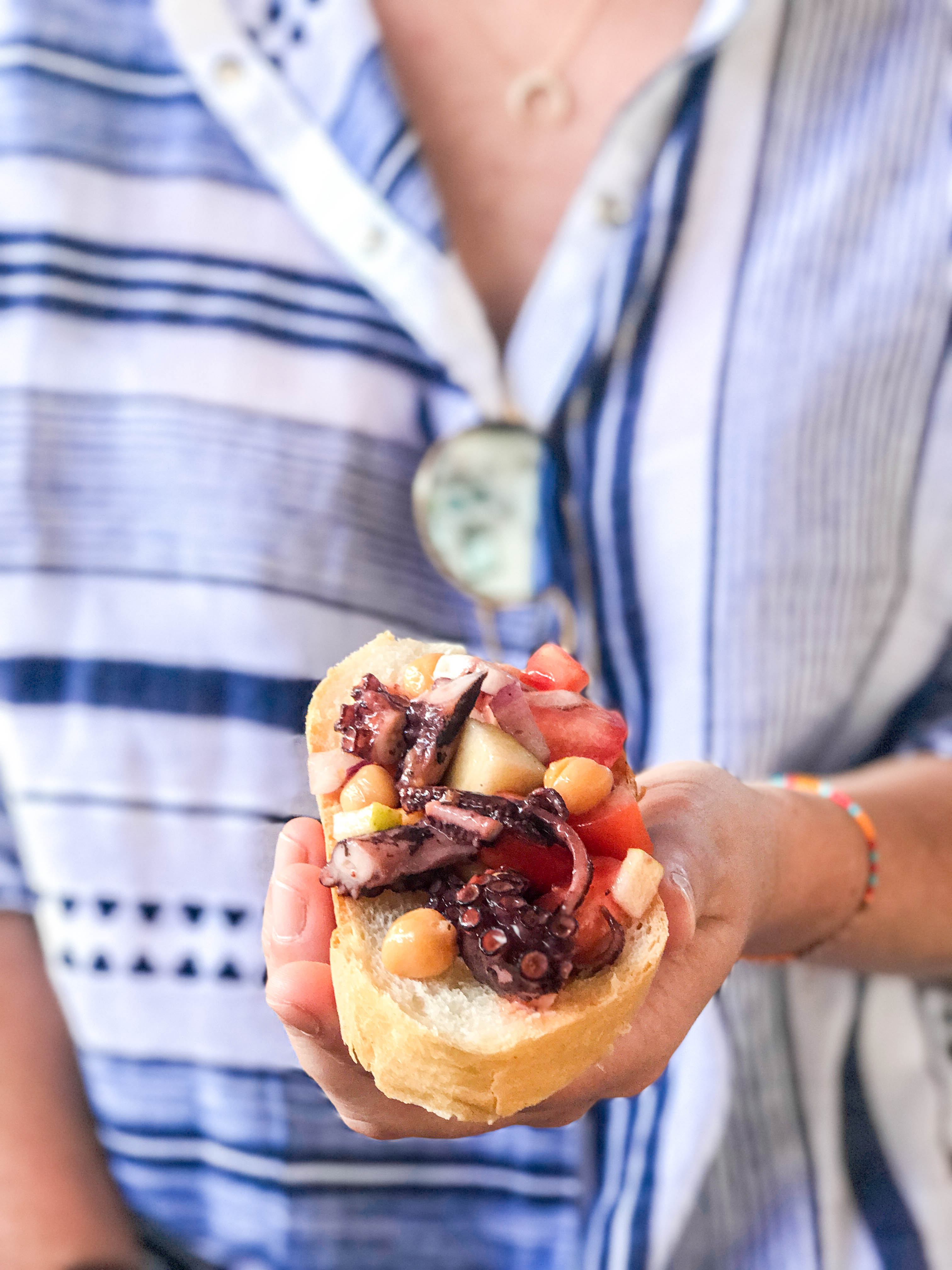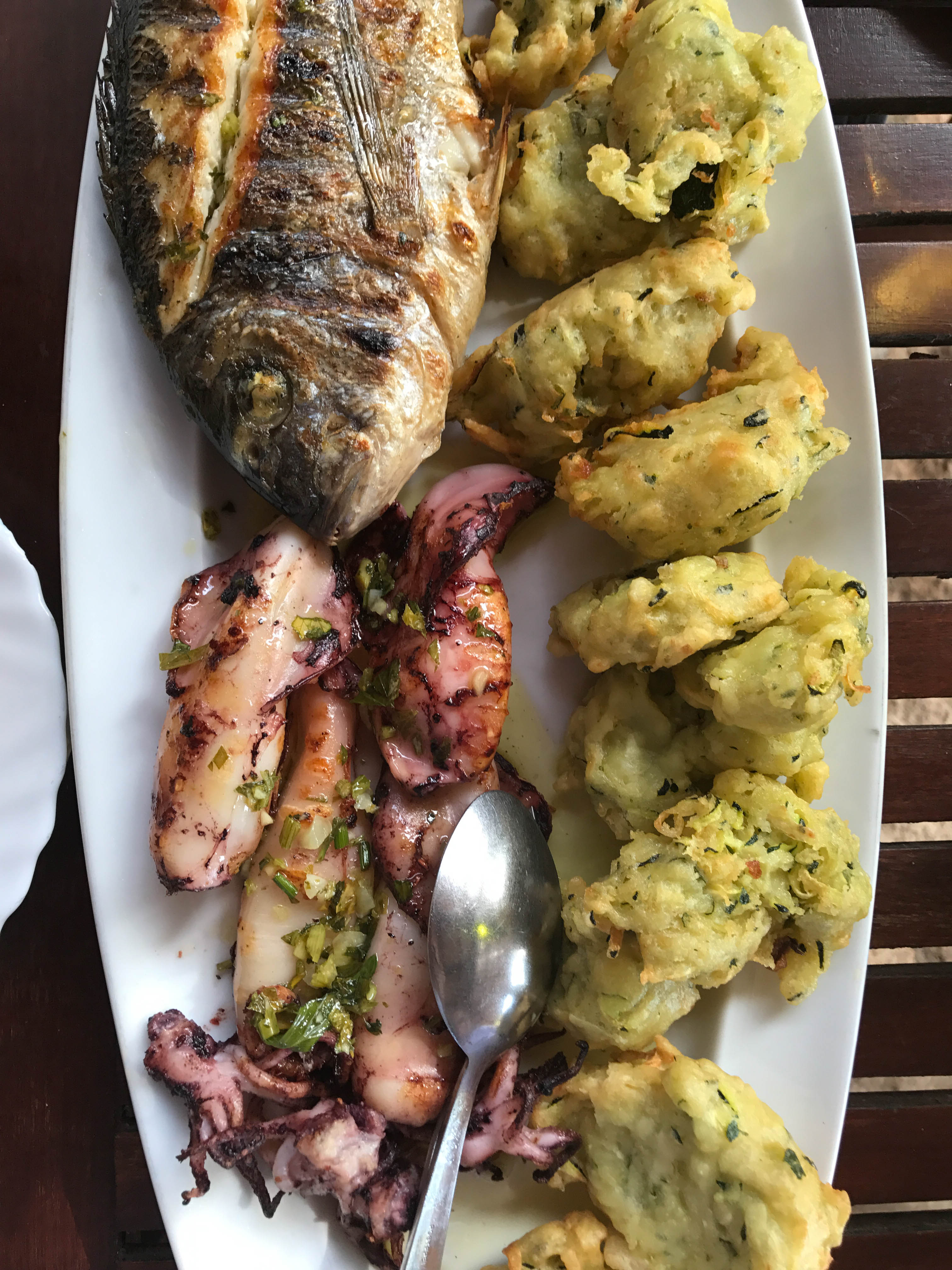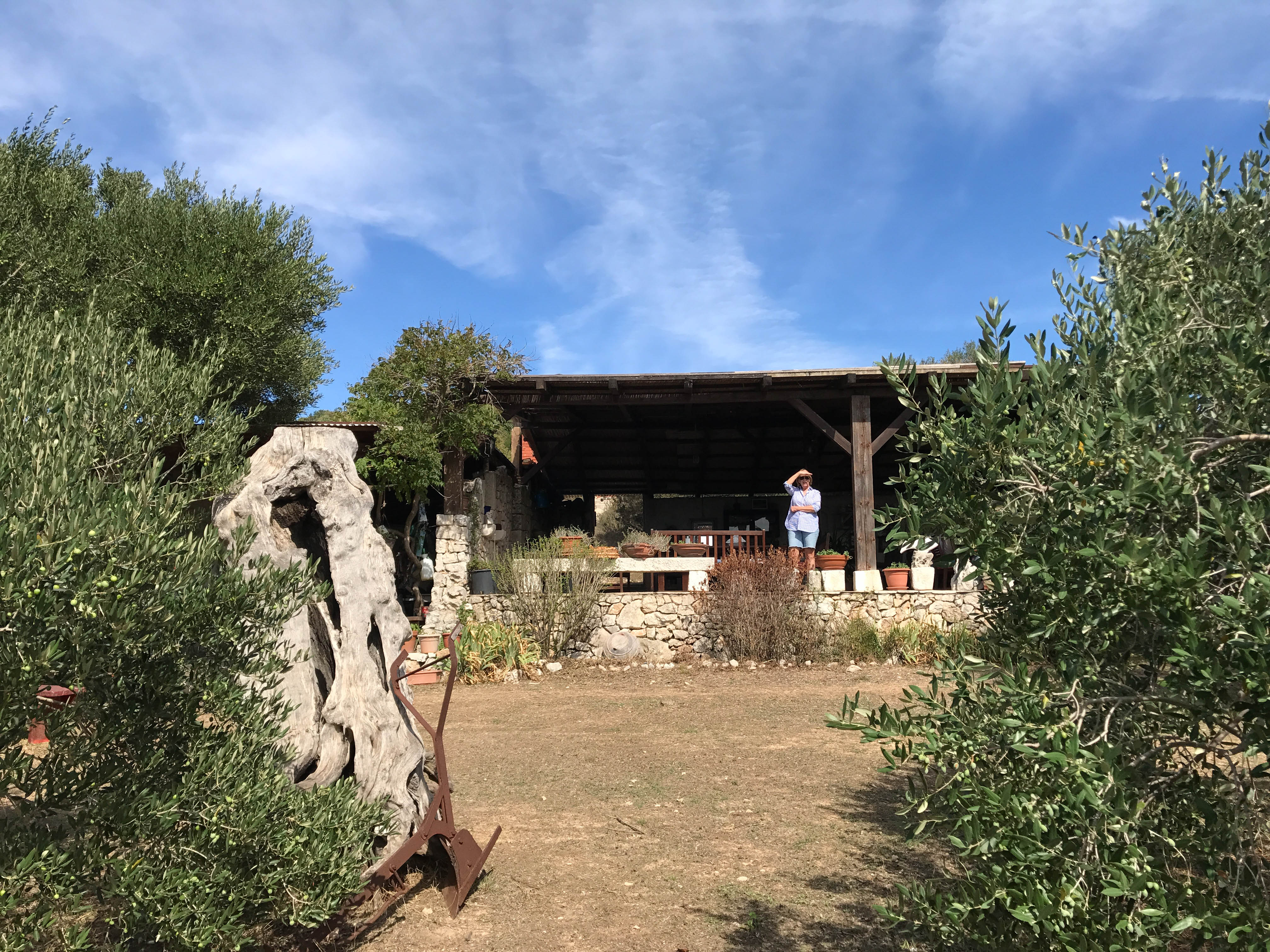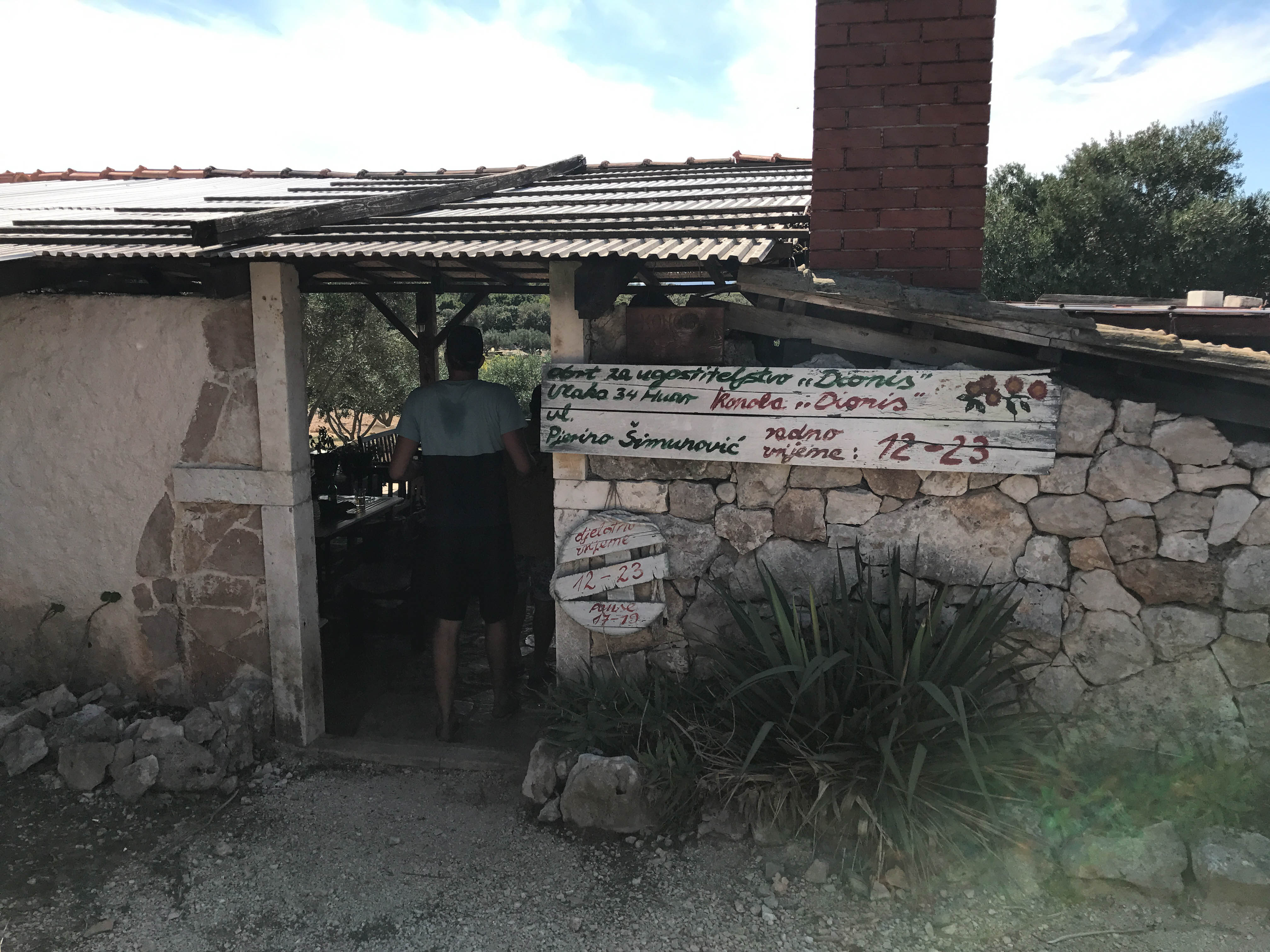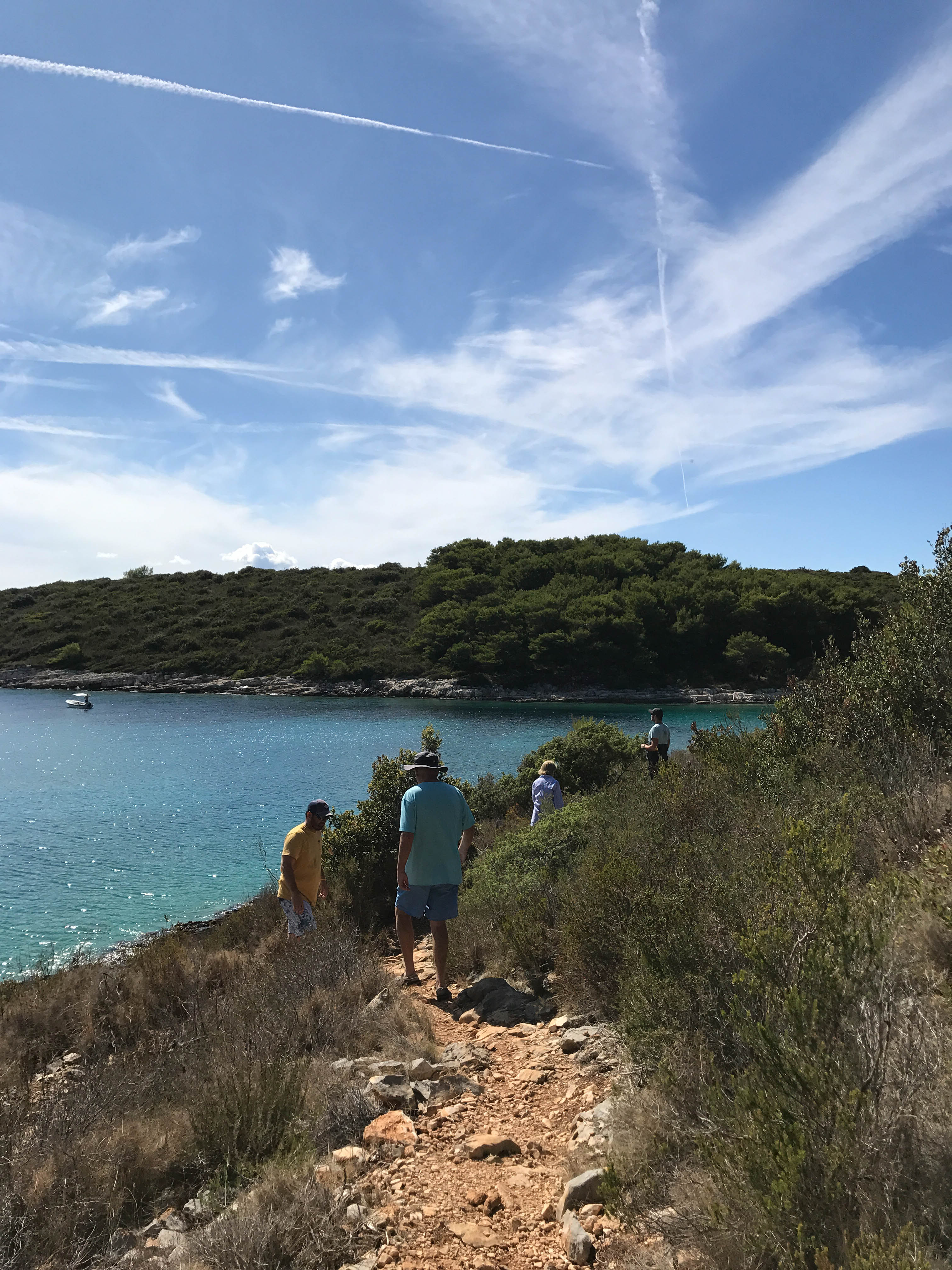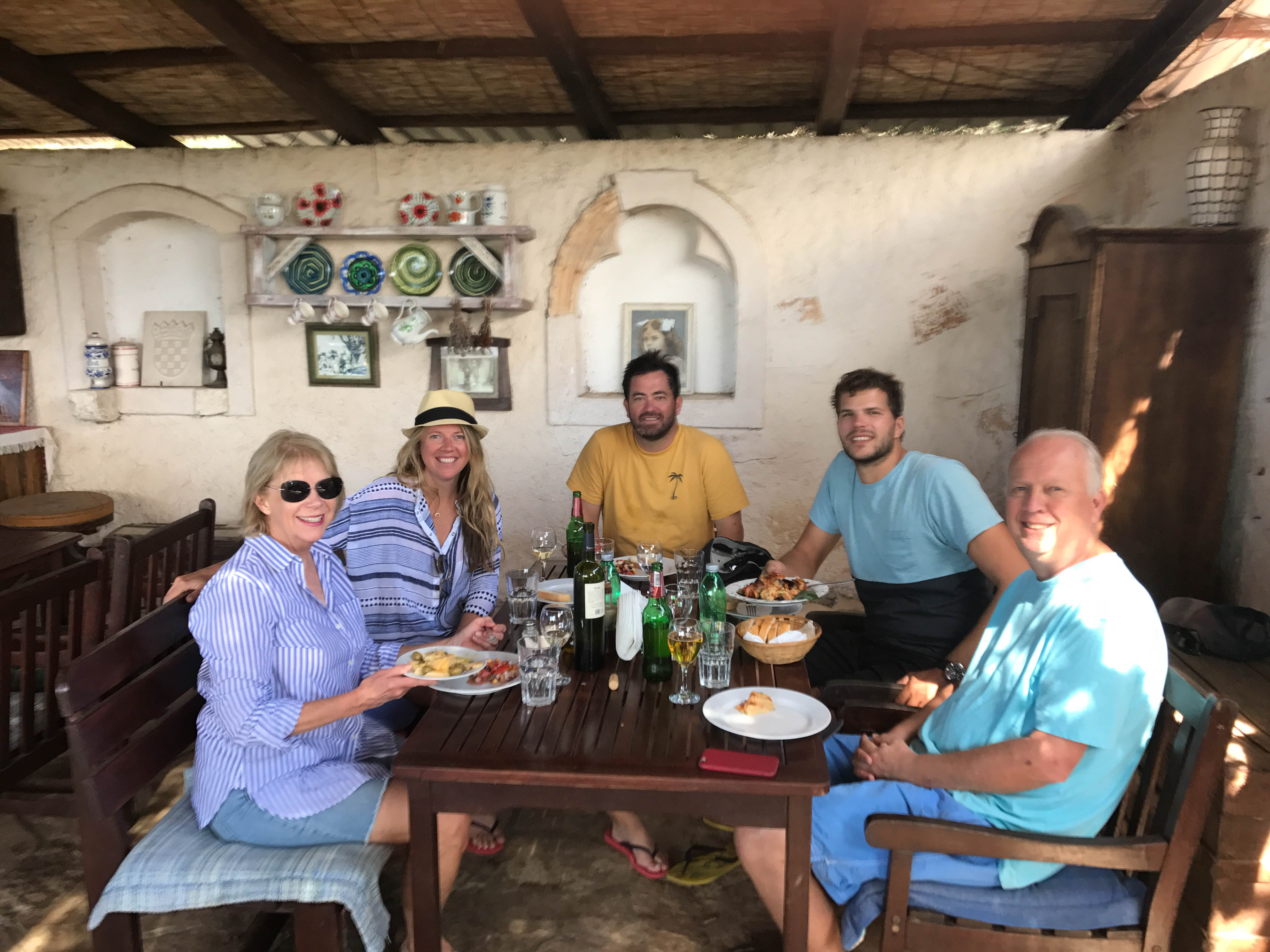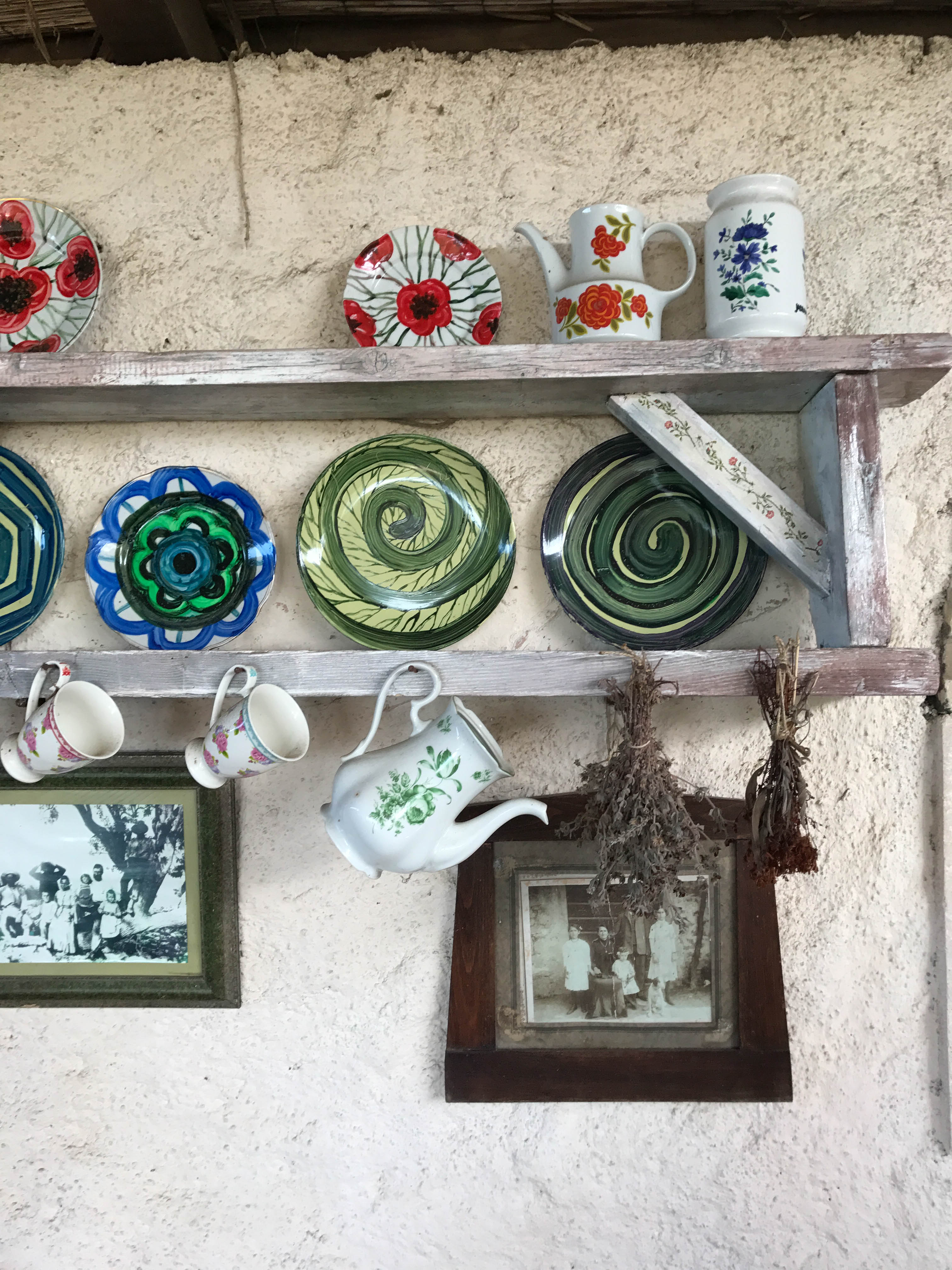 MORE LAGANINI PICS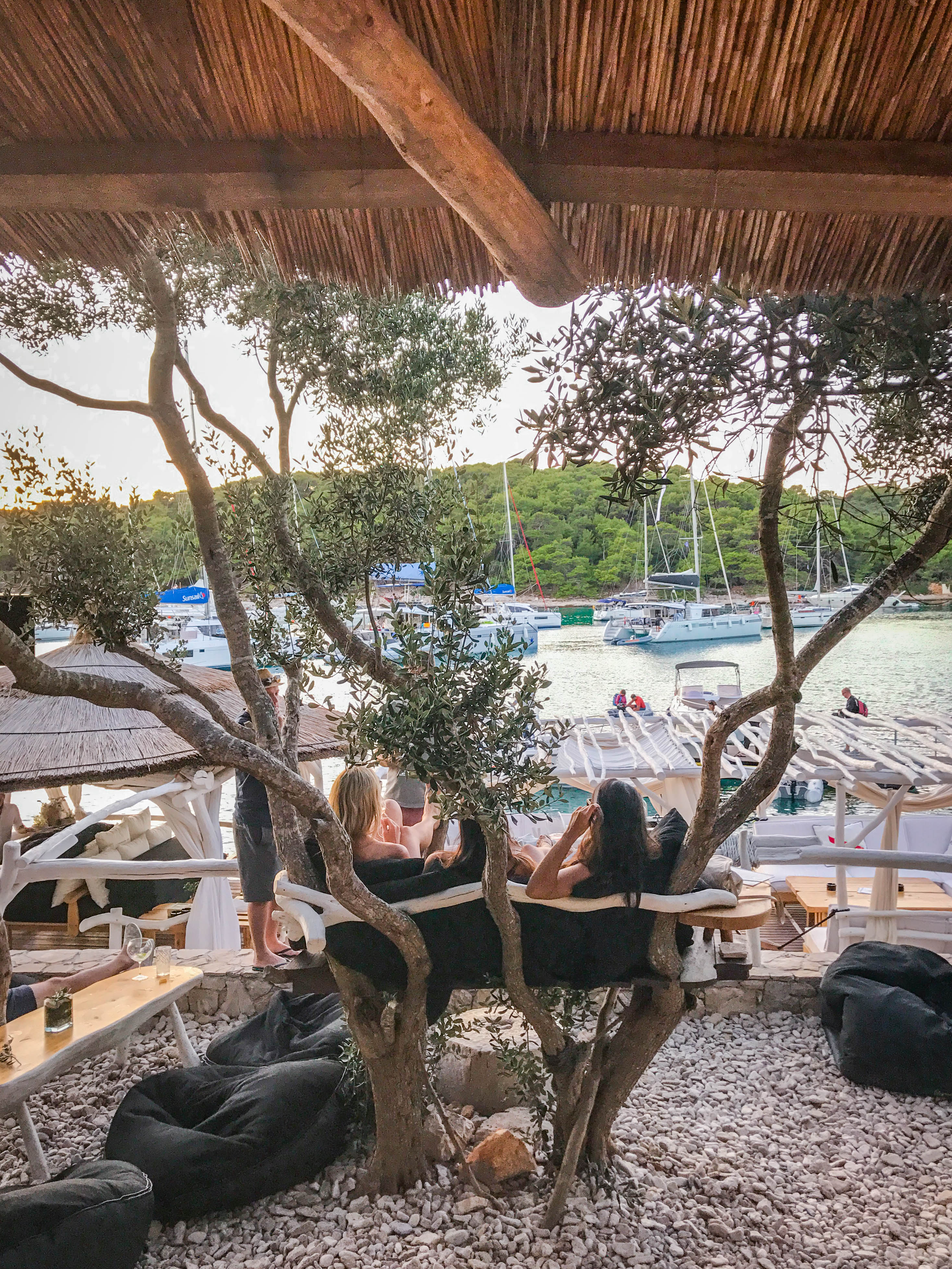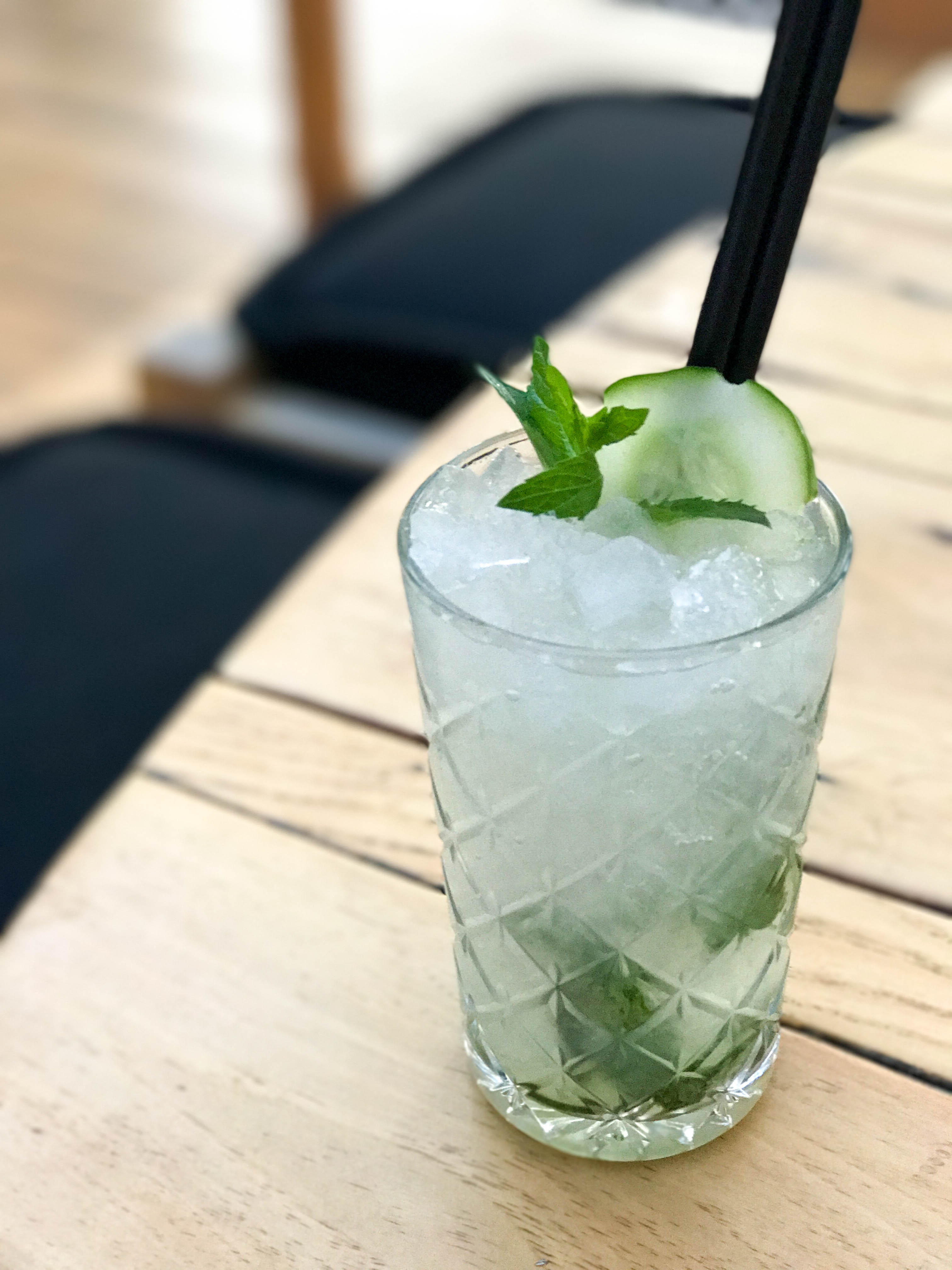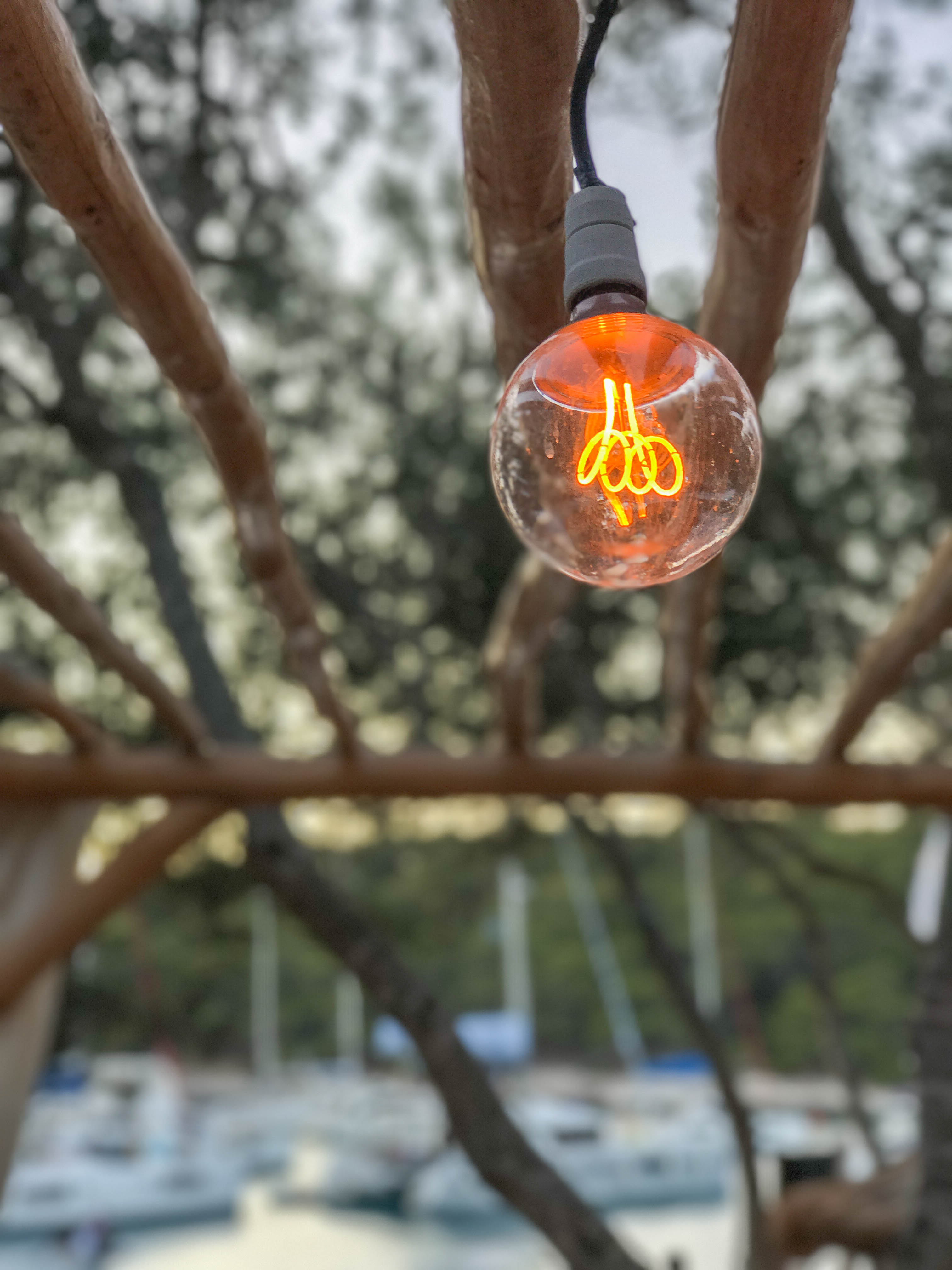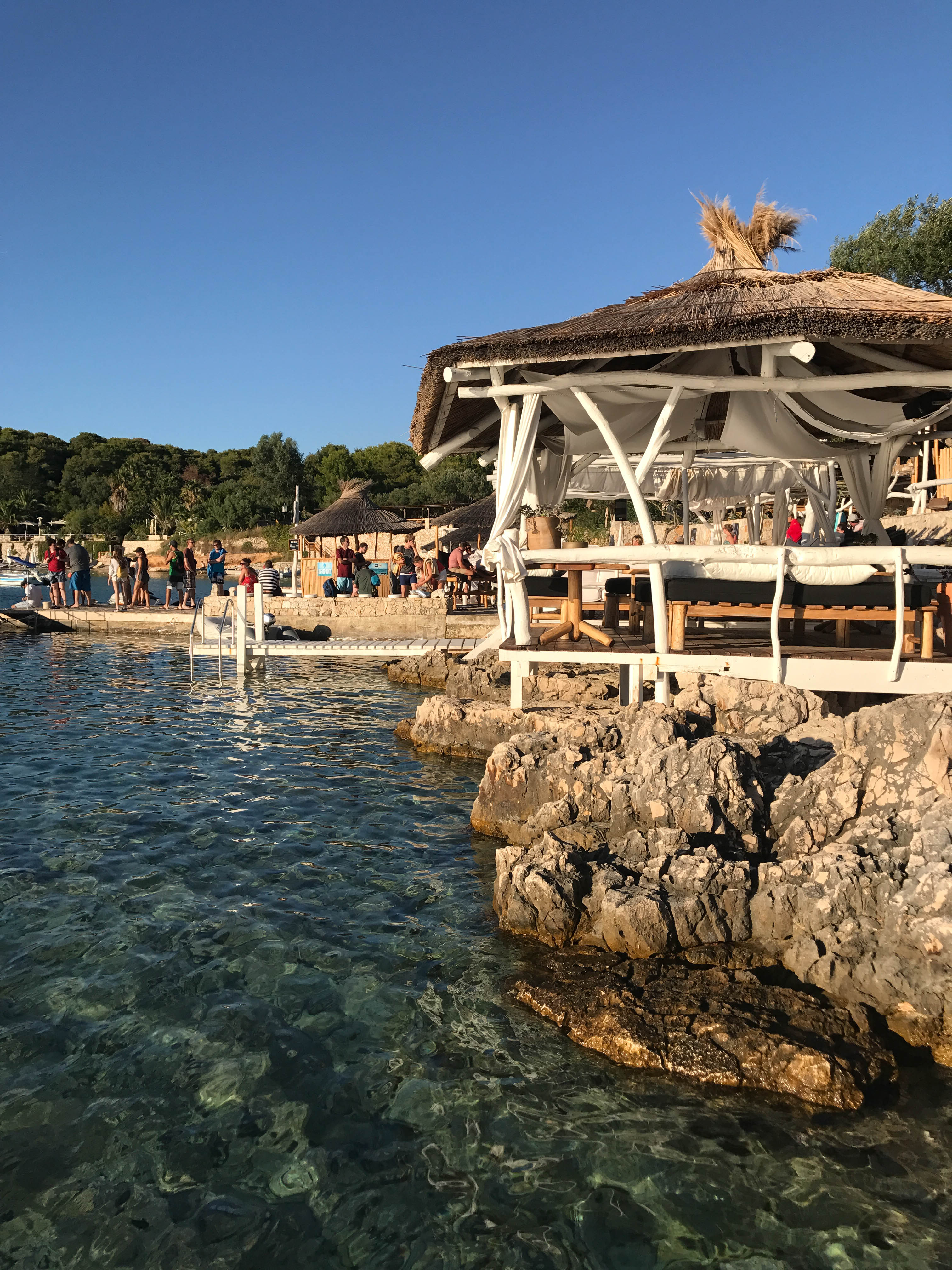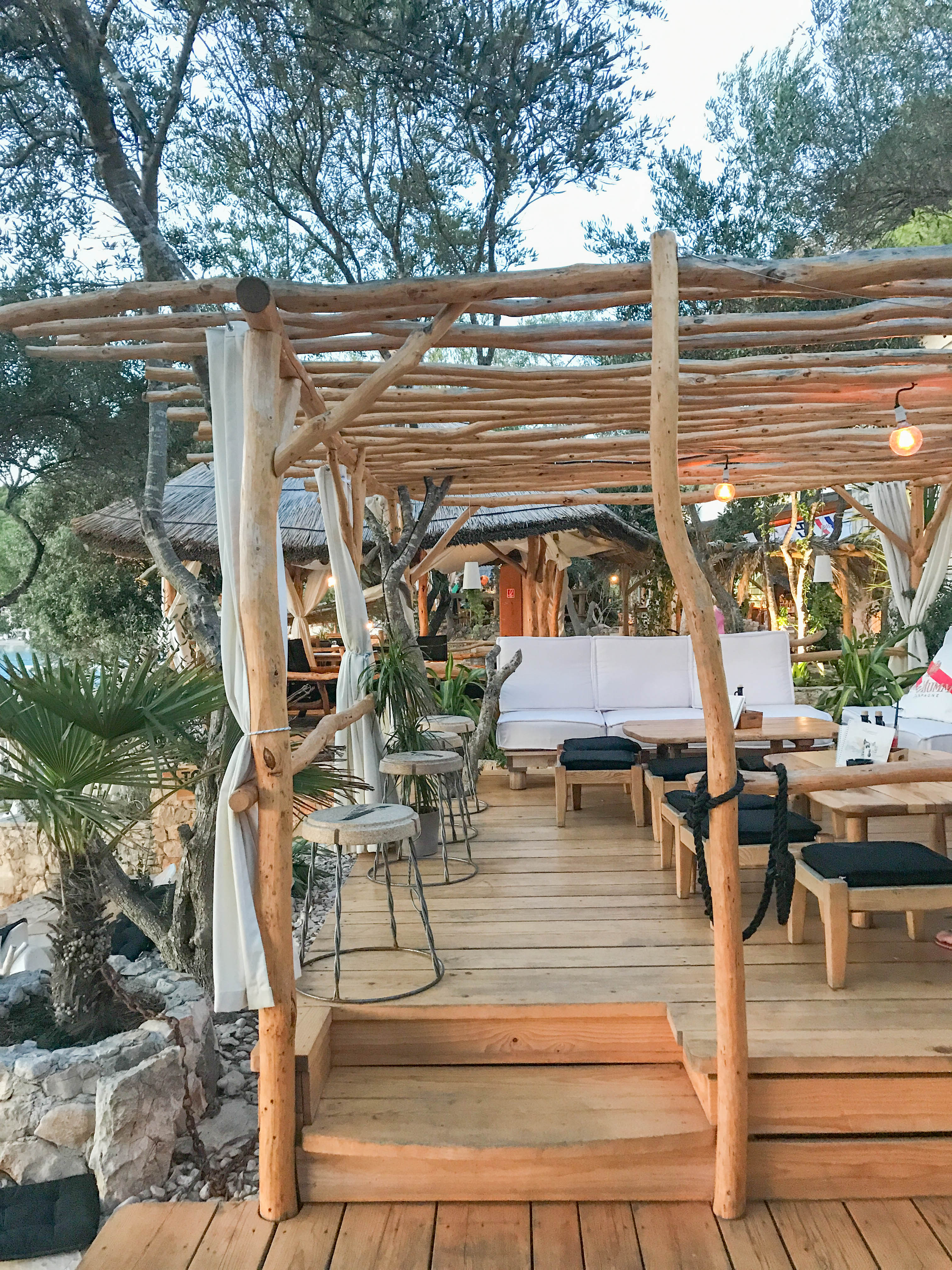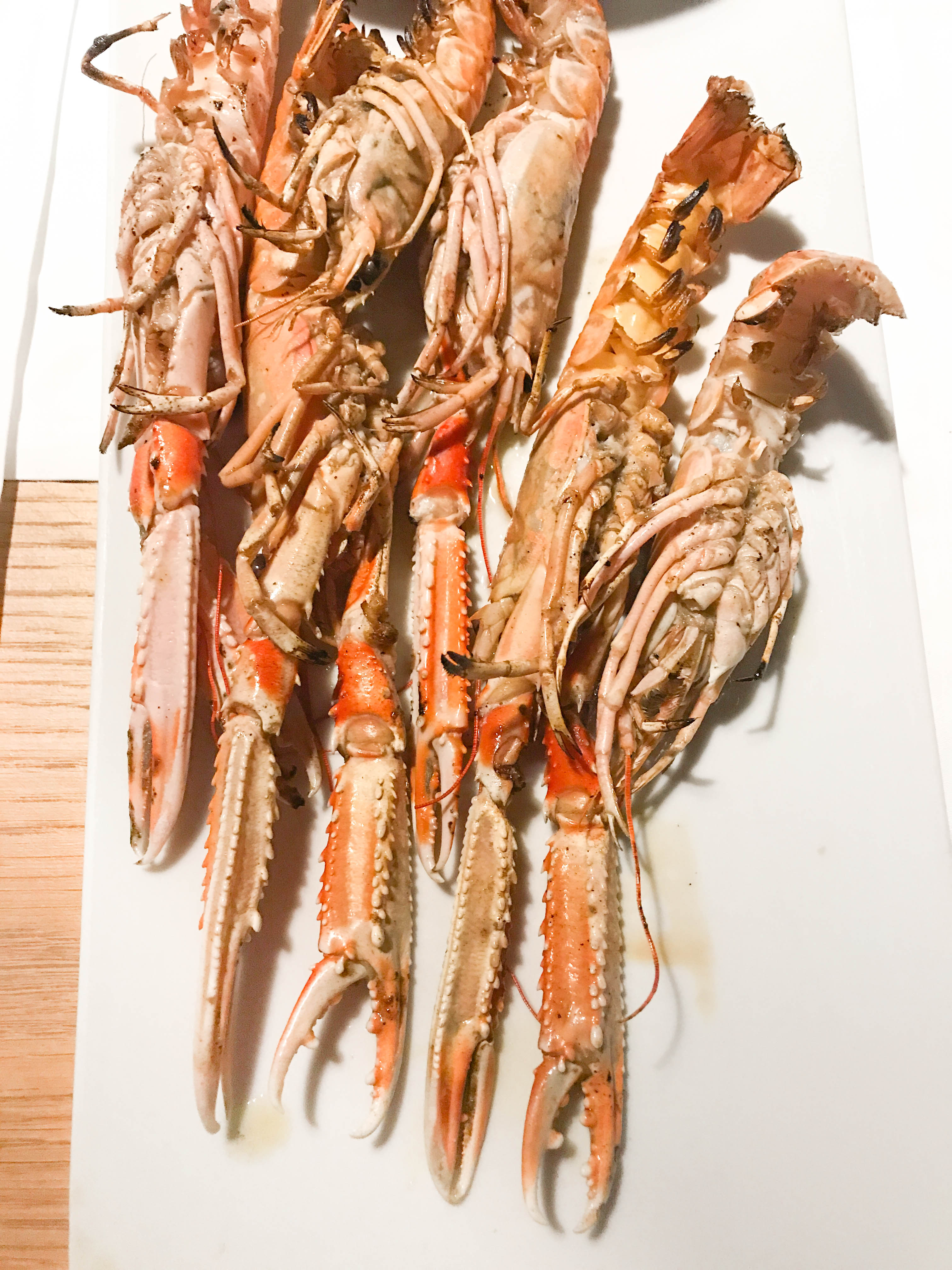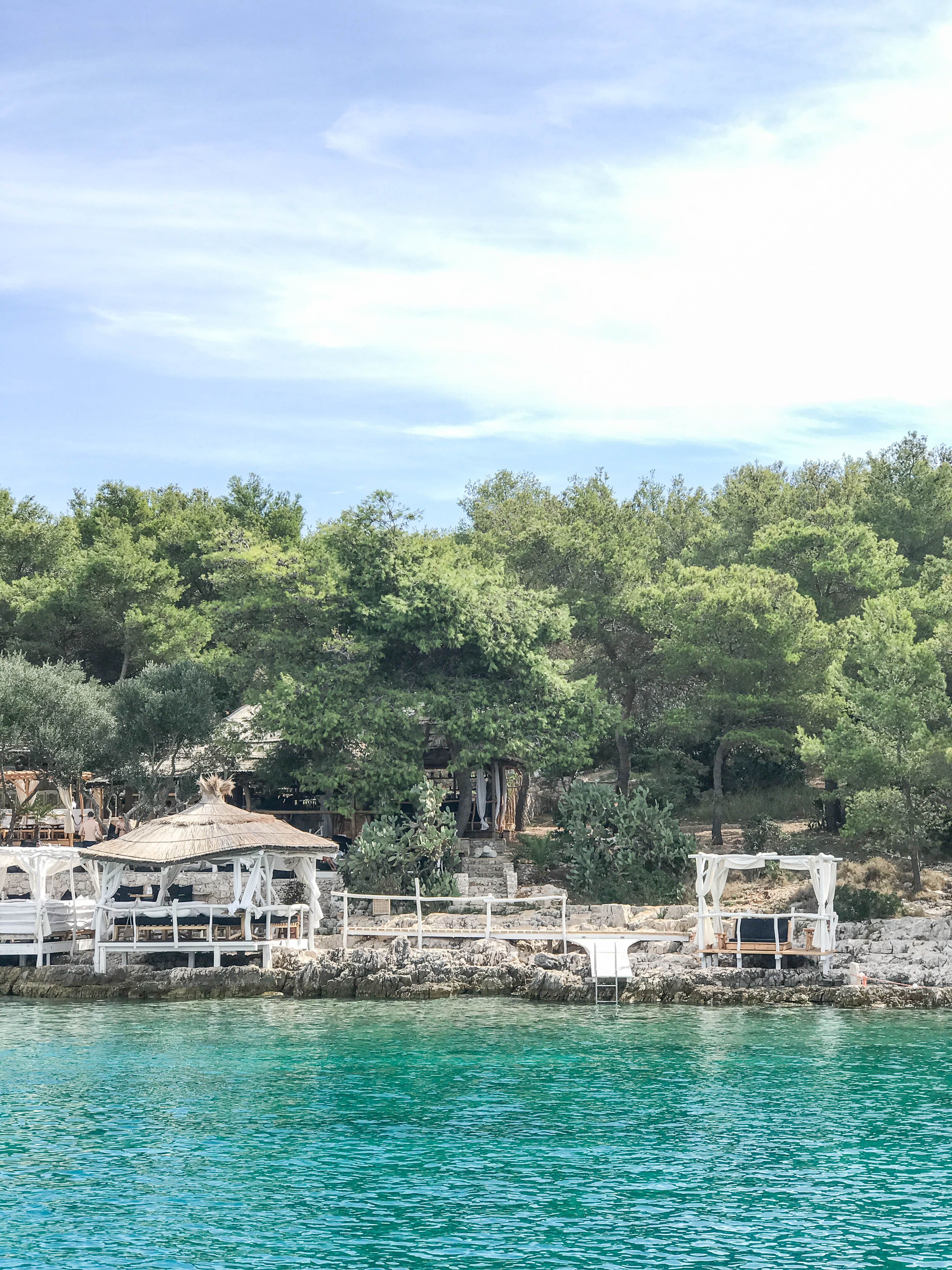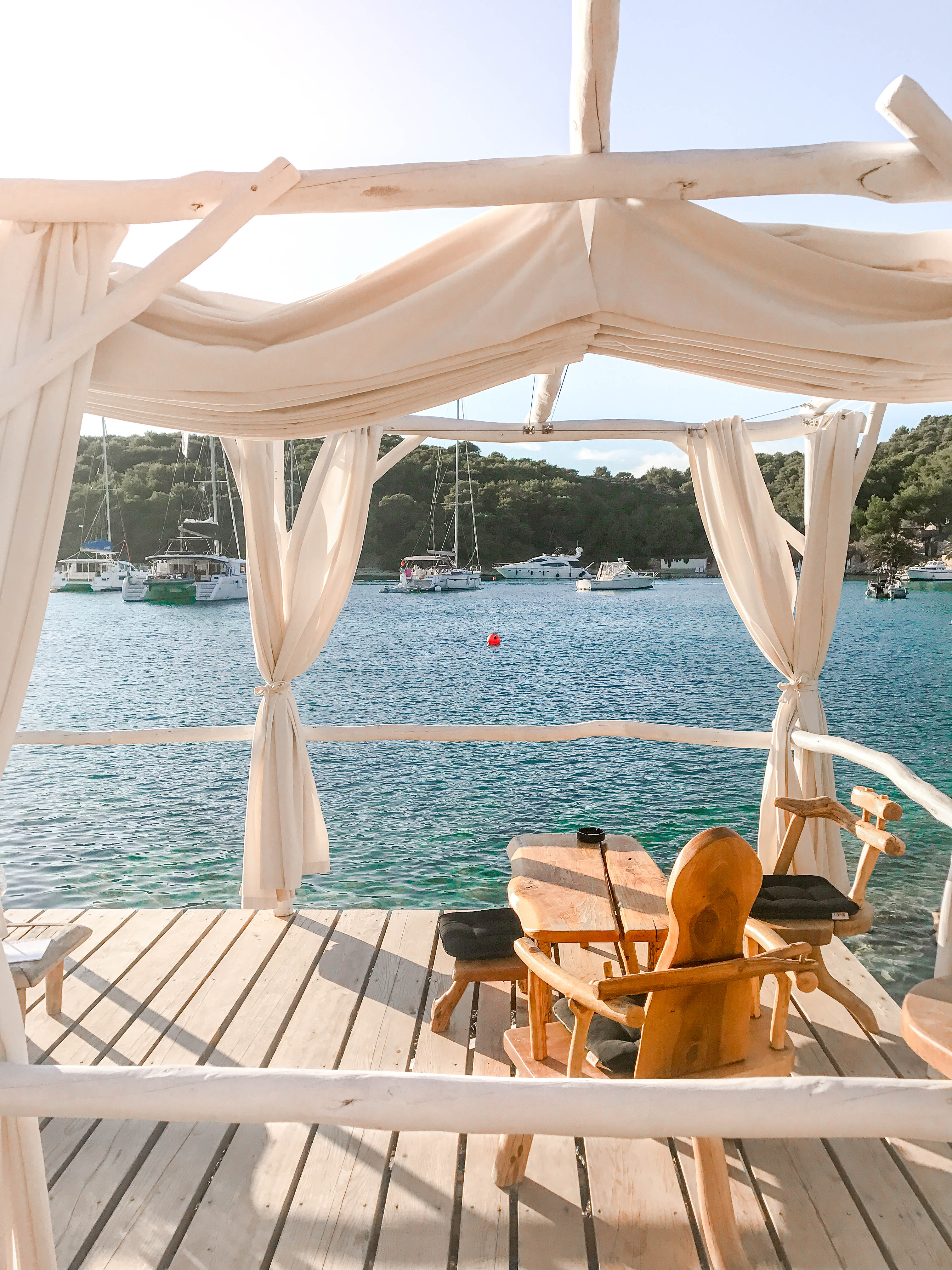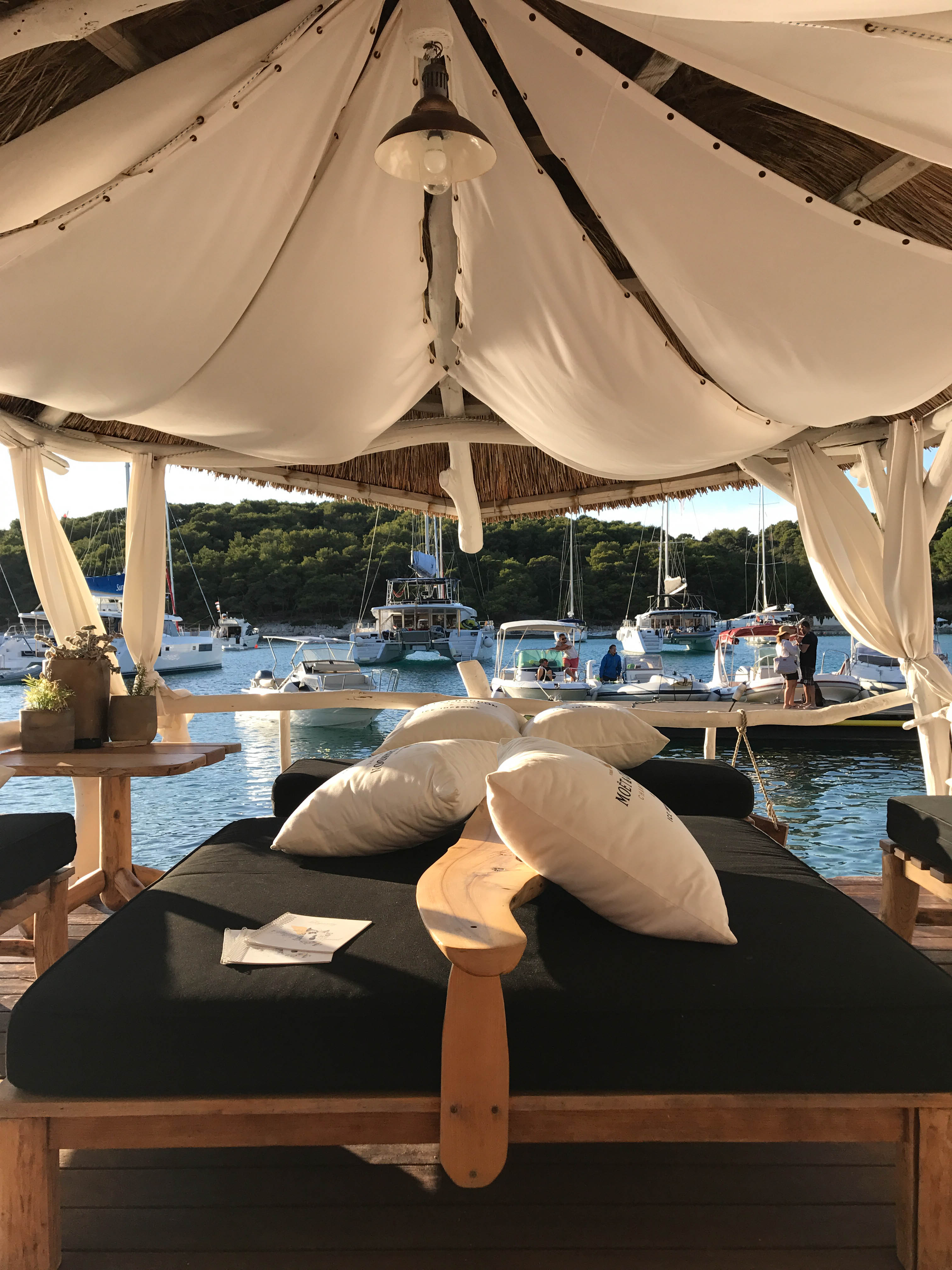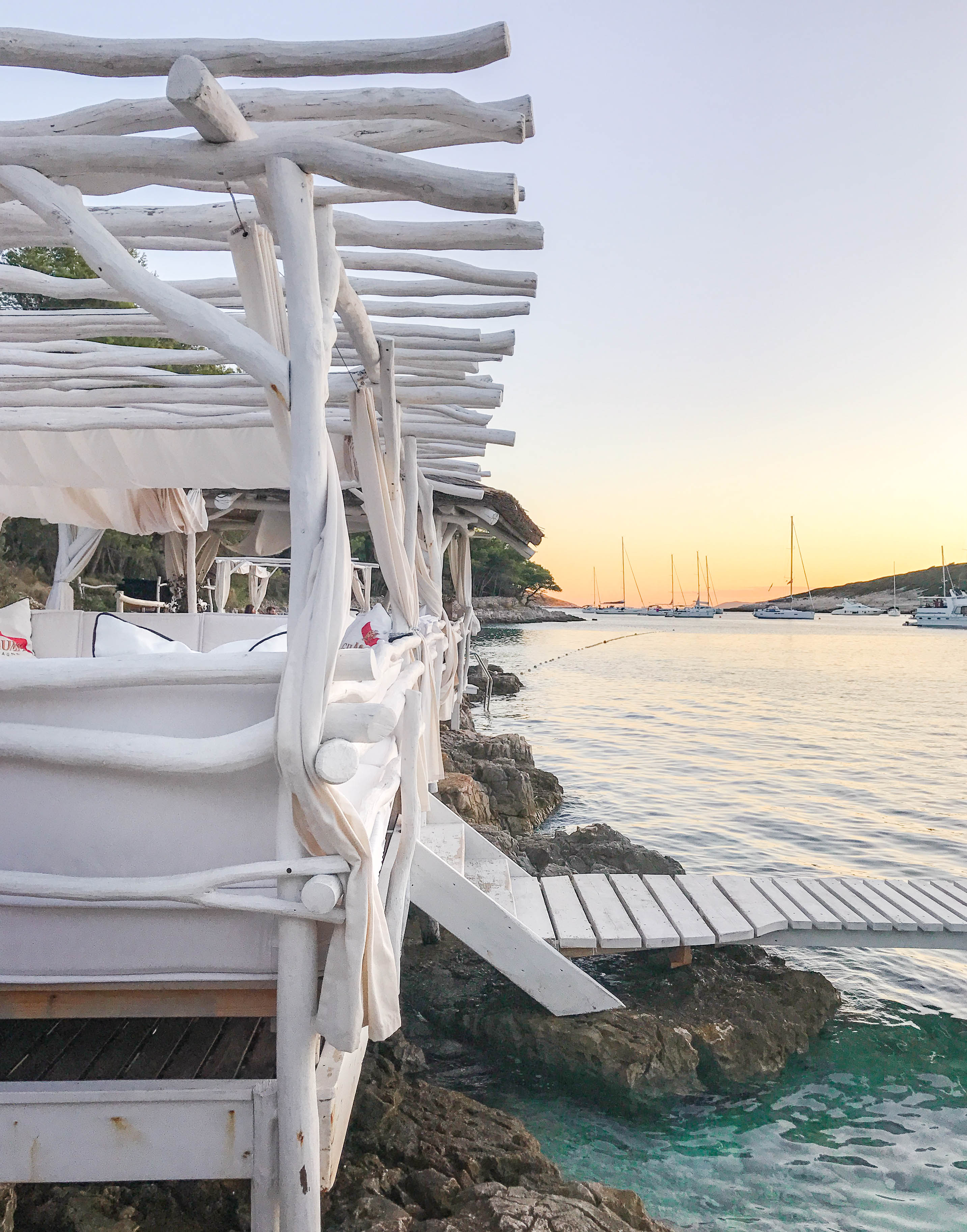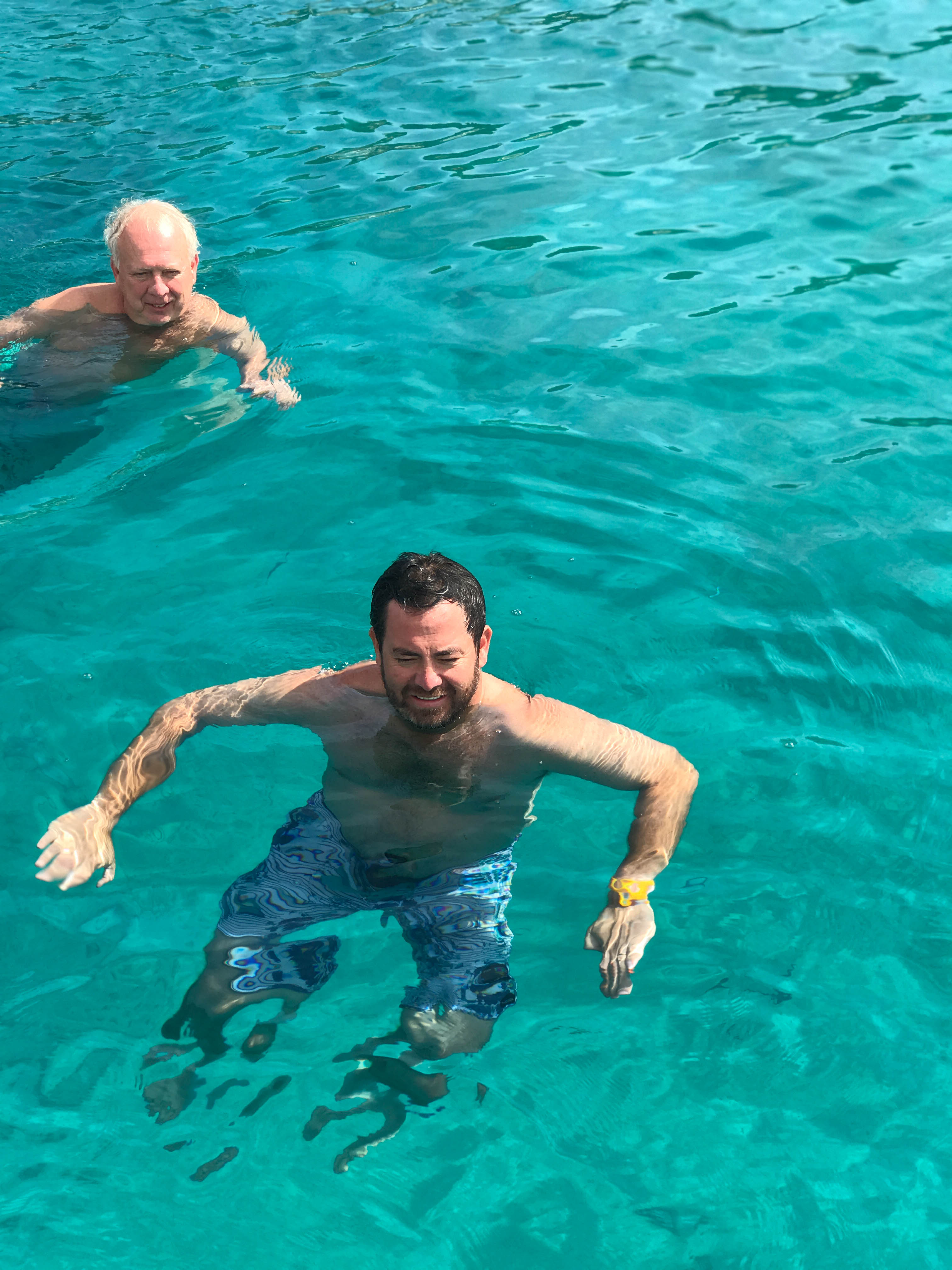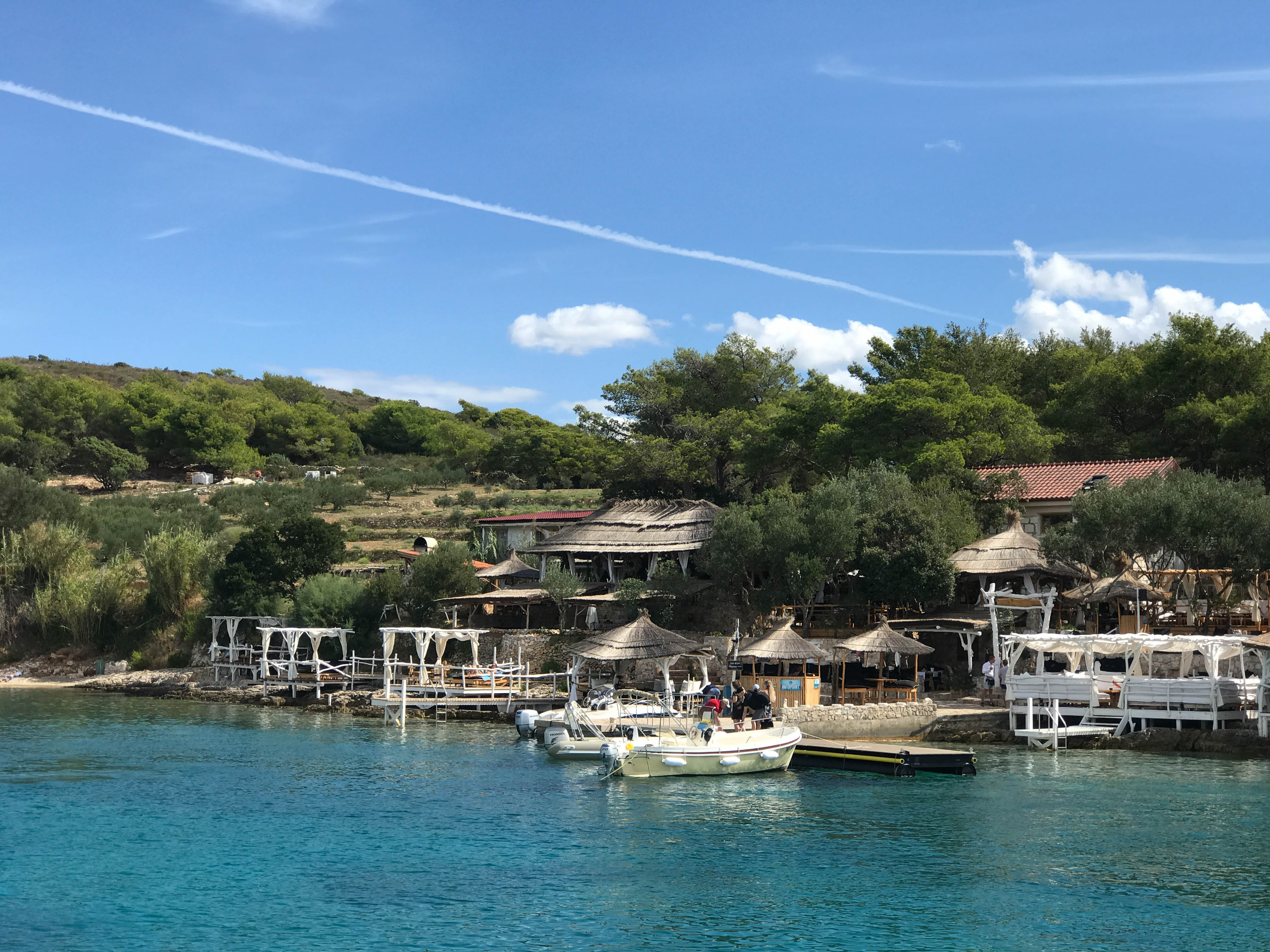 Enjoy Palmizana!
---
Comments