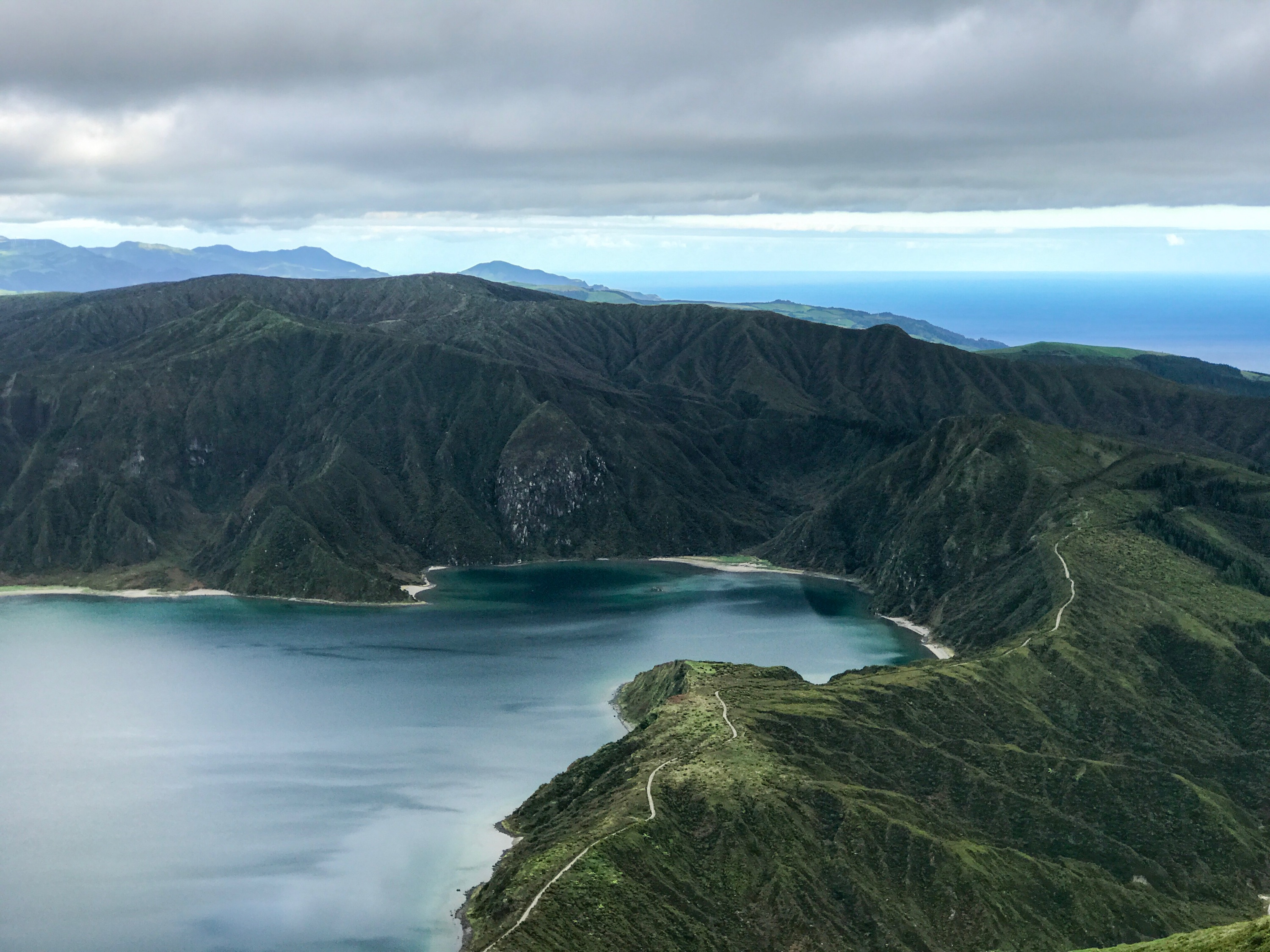 Located in the center of São Miguel island, Lagoa do Fogo (or Fire Lake) is one of the most beautiful sights in the Azores – and that's saying a lot because everything in the Azores is GORGEOUS. The country road up to the lake twists and turns through narrow passes, affording you some amazing views of the hillsides all around, each dotted with dairy cows. We found ourselves first wondering if we were in Ireland, but as the drive went on, we began to think perhaps it was Costa Rica. The terrain is ever-changing, at times lush and mountainous, at others, tropical and beach-y. Arriving at the top, we parked and began a steep but easy walk on a pathway towards the peak. It was several degrees cooler here than at the bottom of the mountain and the fresh air was lightly blowing our hair.
Lagoa do Fogo is a crater lake, the largest in the archipelago, and a stunning, crisp turquoise color. The trail at the top takes you partially around the perimeter, where you can see for miles in every direction. The rugged, undeveloped landscape of Azores will leave you breathless. Part of the Água de Pau Massif stratovolcano, Fire Lake is also the highest lake in São Miguel. It's protected by the government so no construction is allowed nearby. This means the area is pristine, natural, and absolutely breathtaking.
Even if you have just a short time in the Azores, make this lake a part of your journey!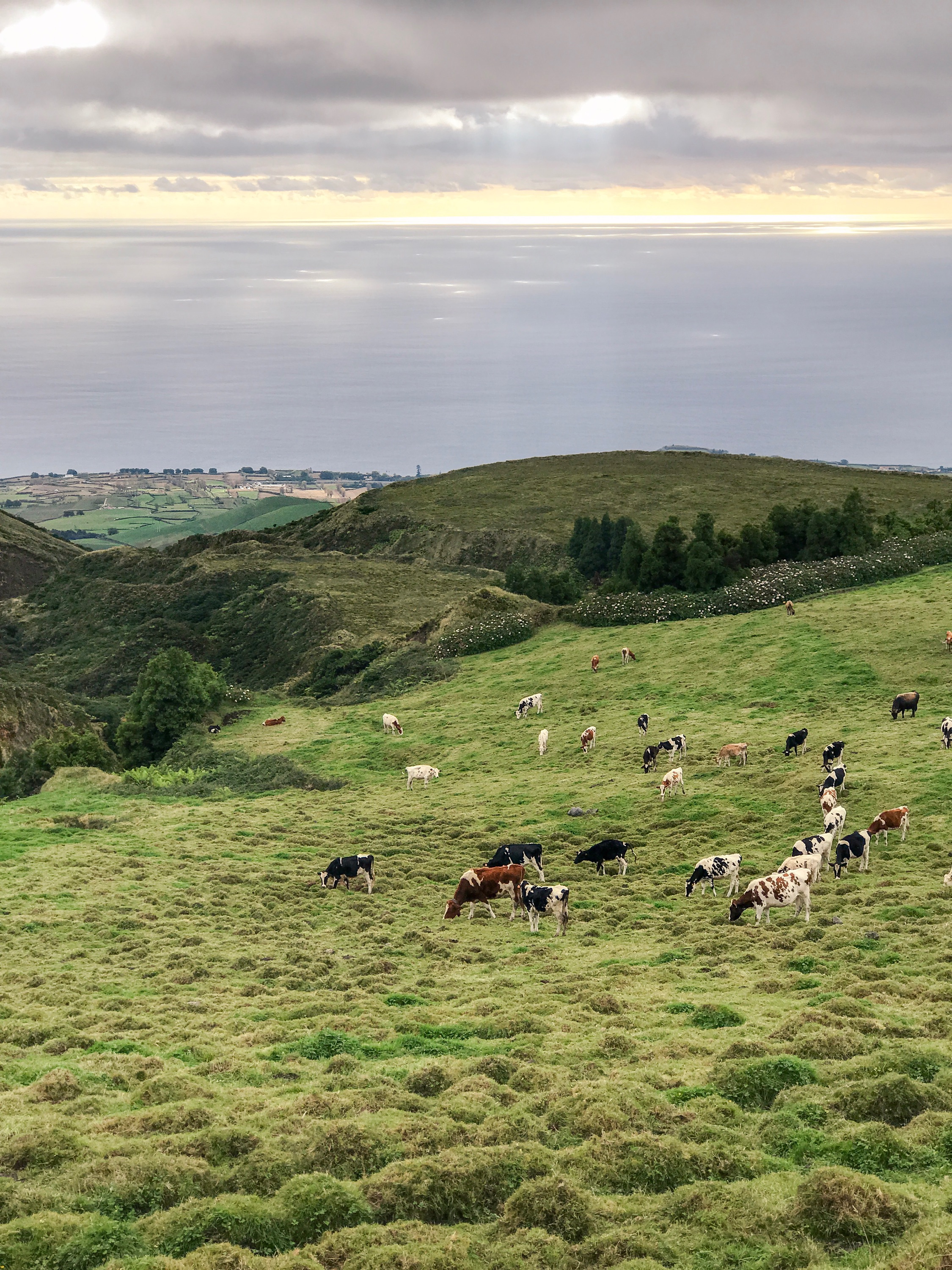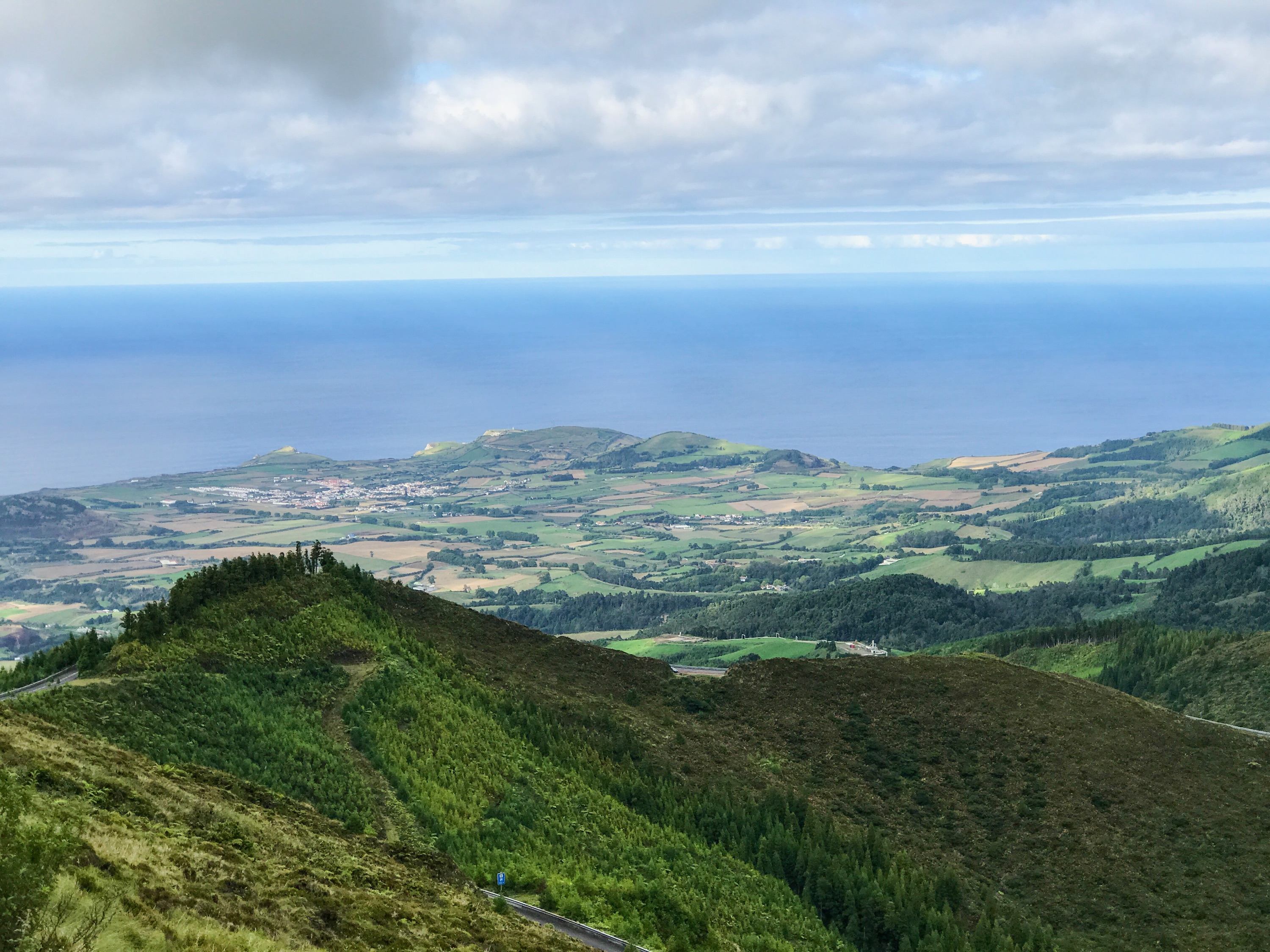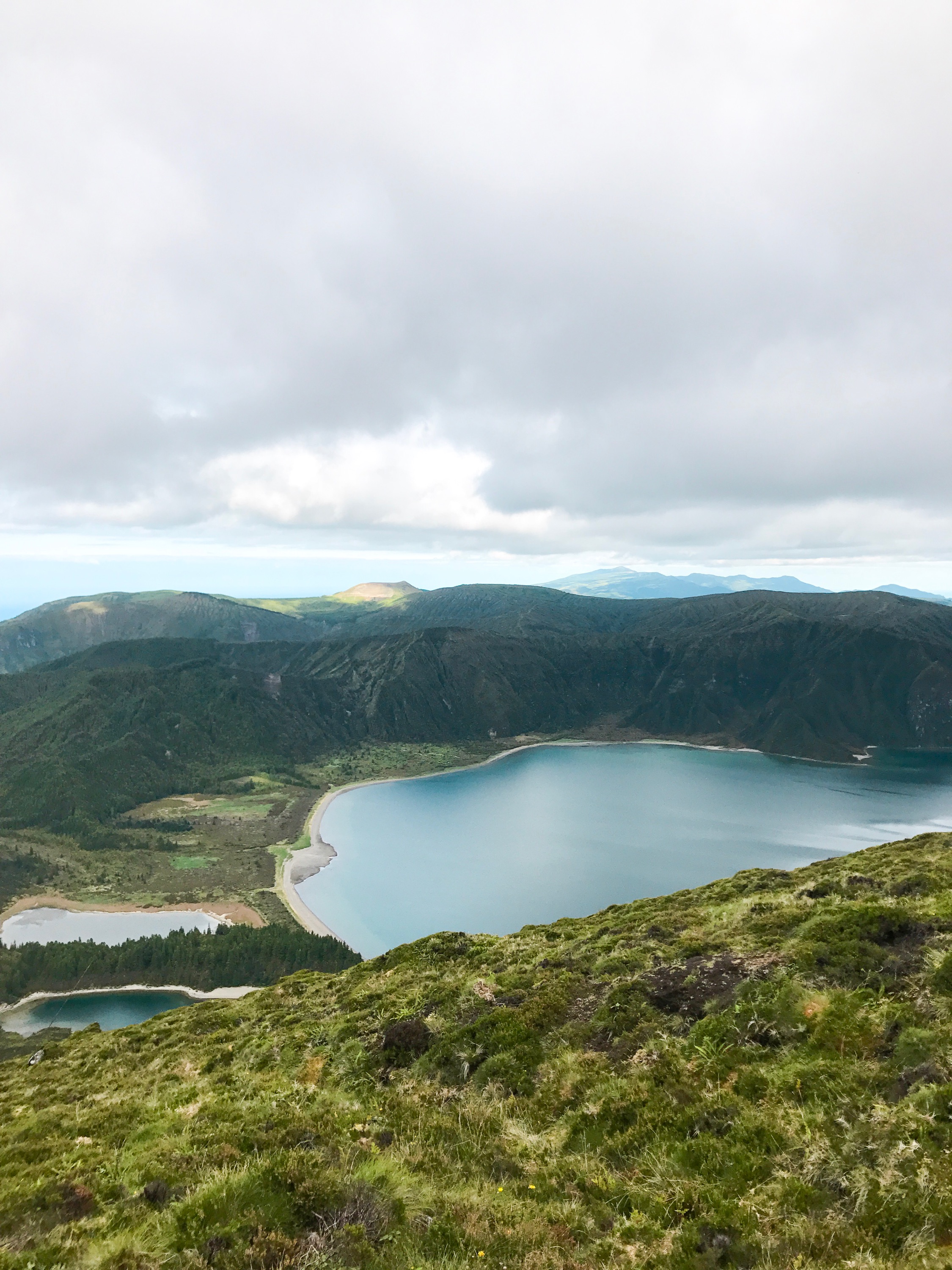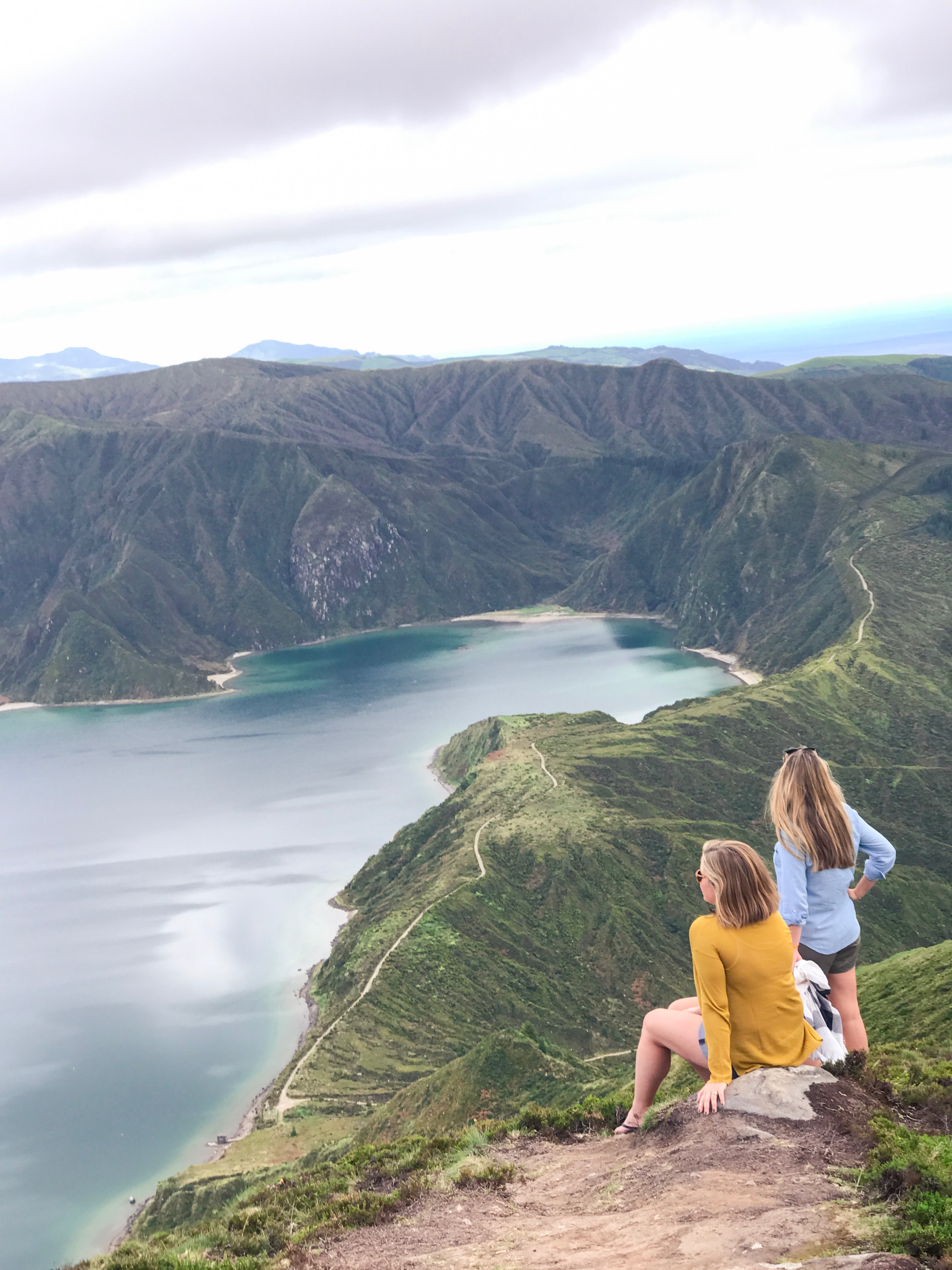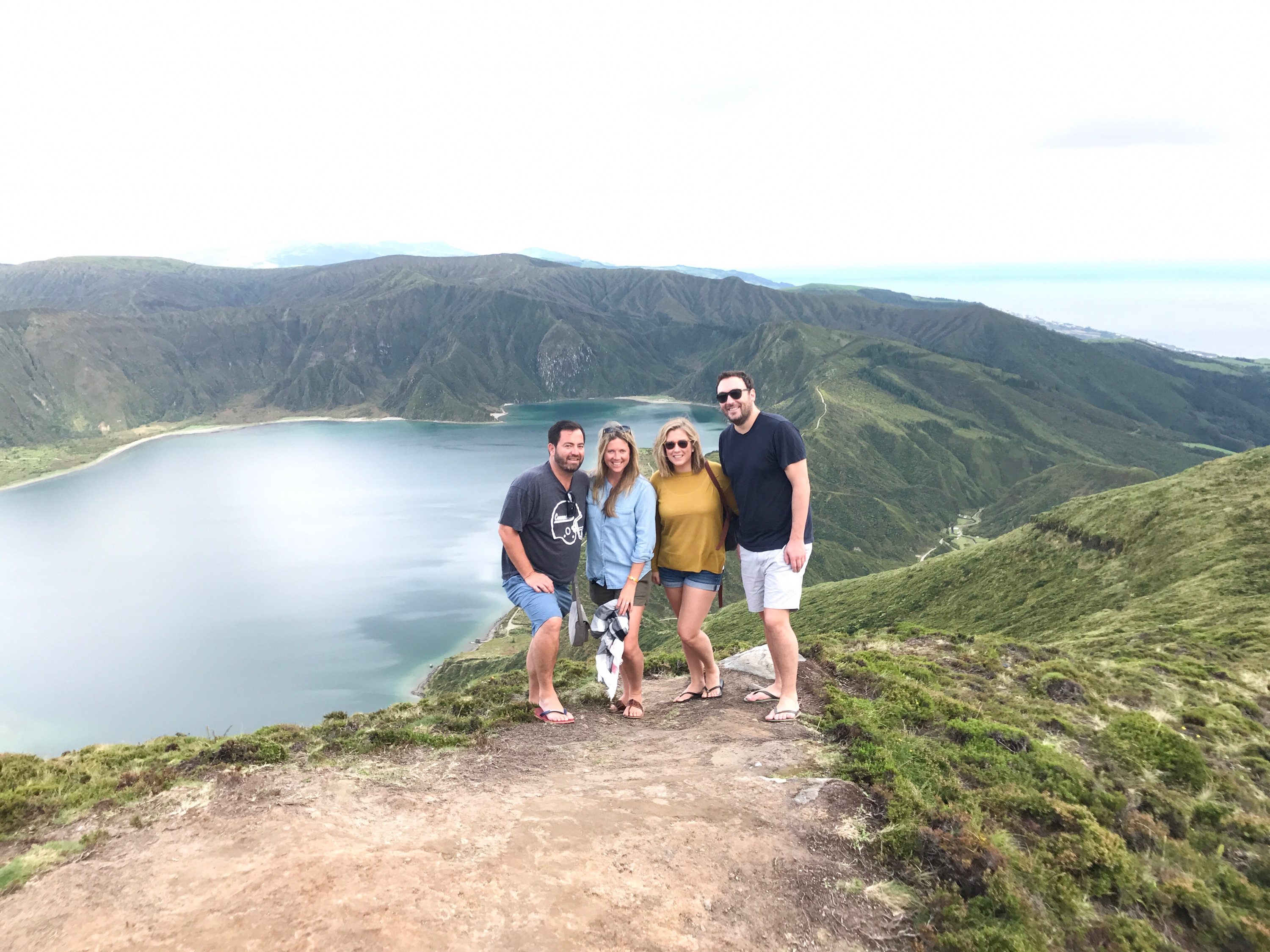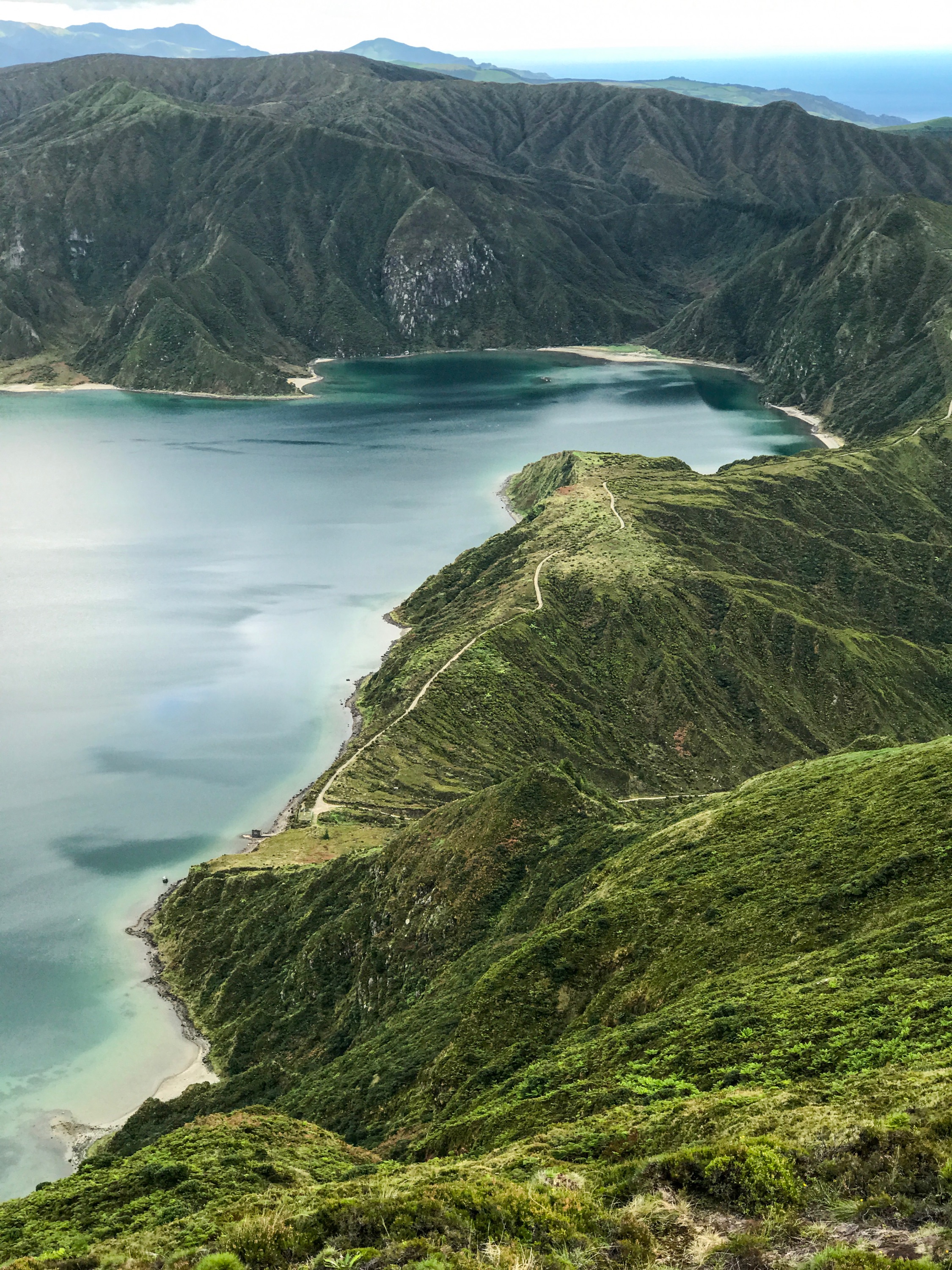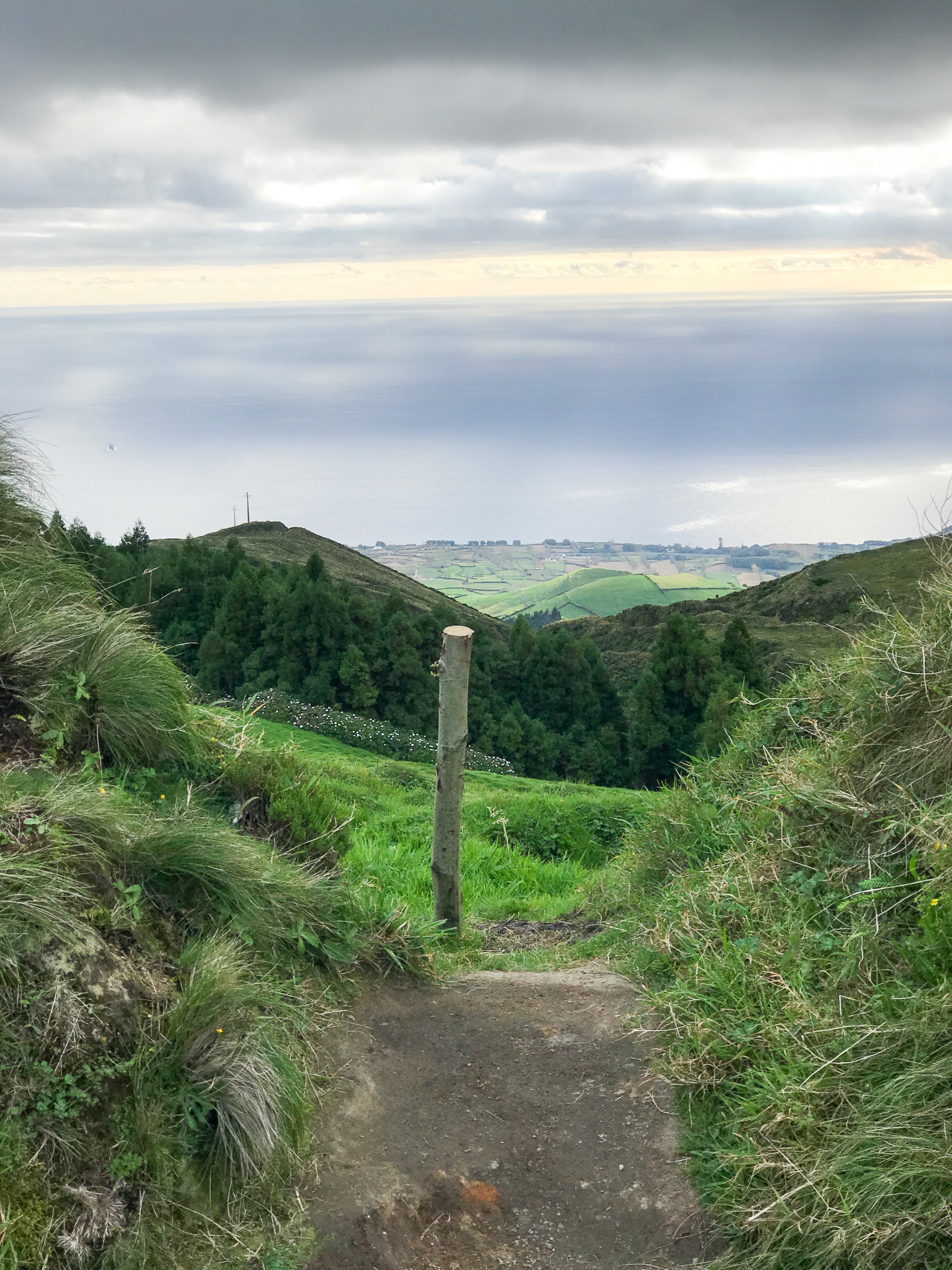 Comments