Positano, Italy is arguably one of the most beautiful places in the world.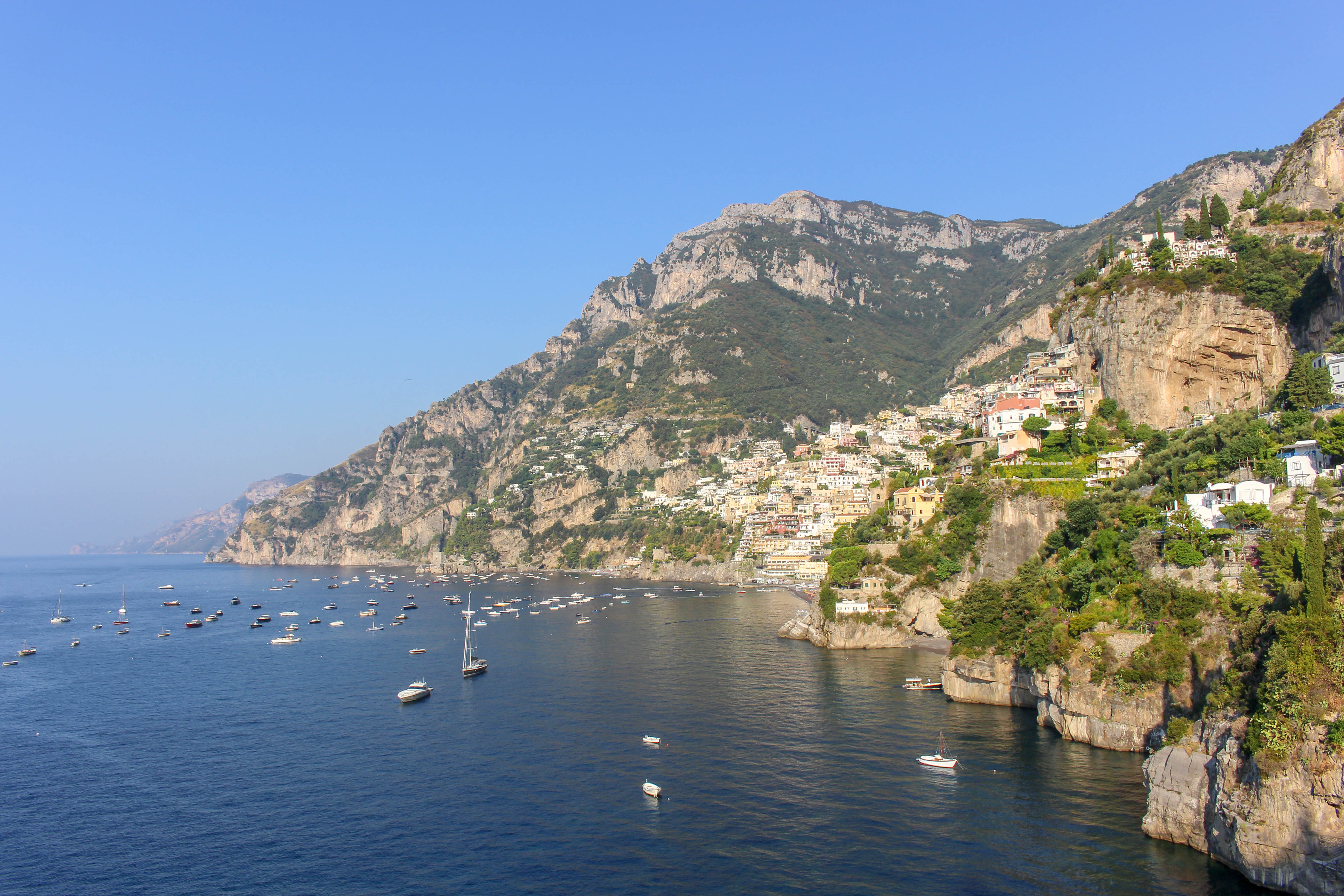 With stunning views of the Mediterranean Sea from the shore, the real beauty comes from seeing the Positano from the sea. Nicknamed the 'Vertical City', the town is built upwards into the rocky Amalfi Coast. The water, an ombre wash of cerulean and navy, is super salty- an afternoon spent swimming and floating about is an afternoon well spent.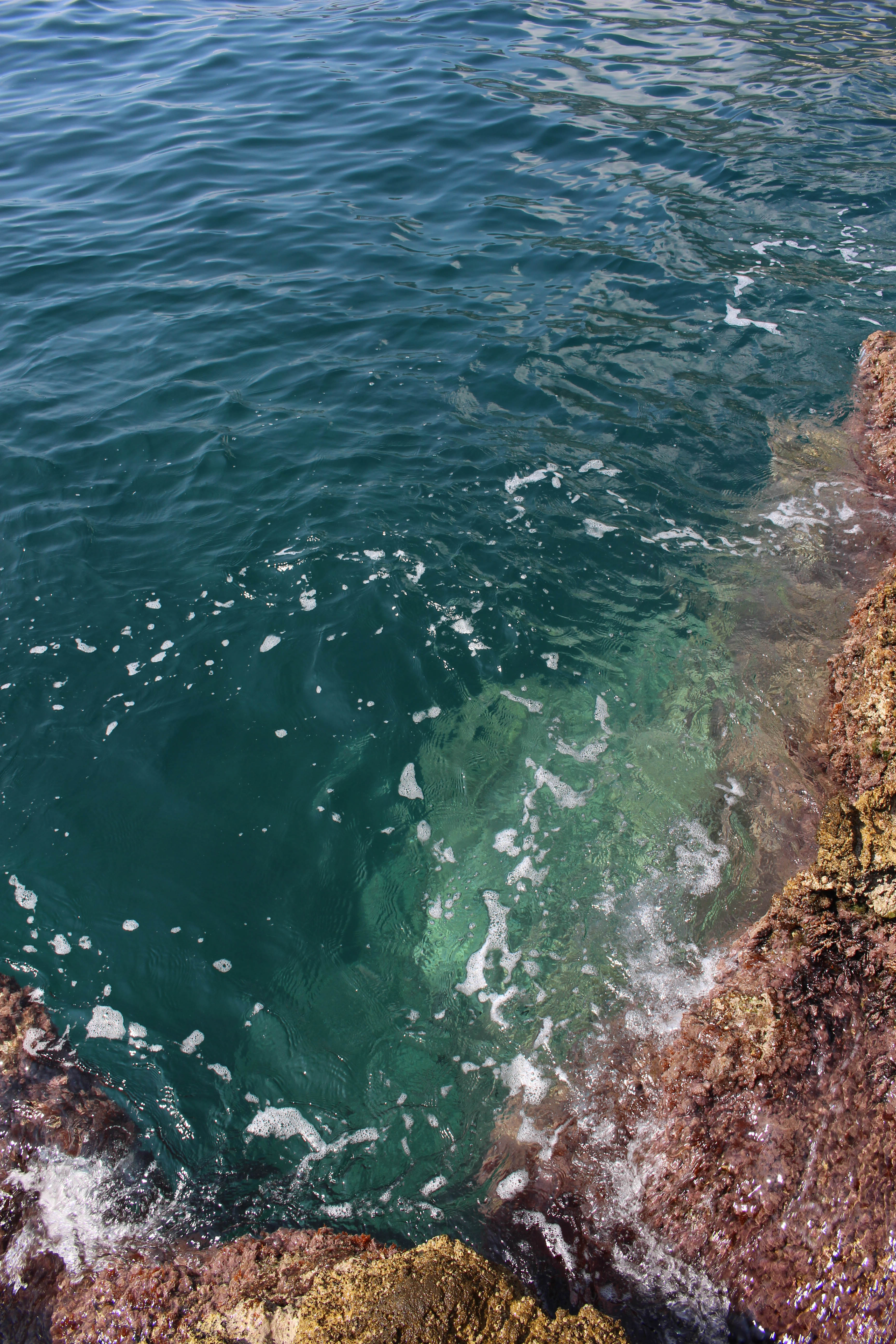 A 5-minute boat ride from Positano proper and you'll find yourself at Da Adolfo, a beachfront local hangout where you most definitely need a reservation for lunch.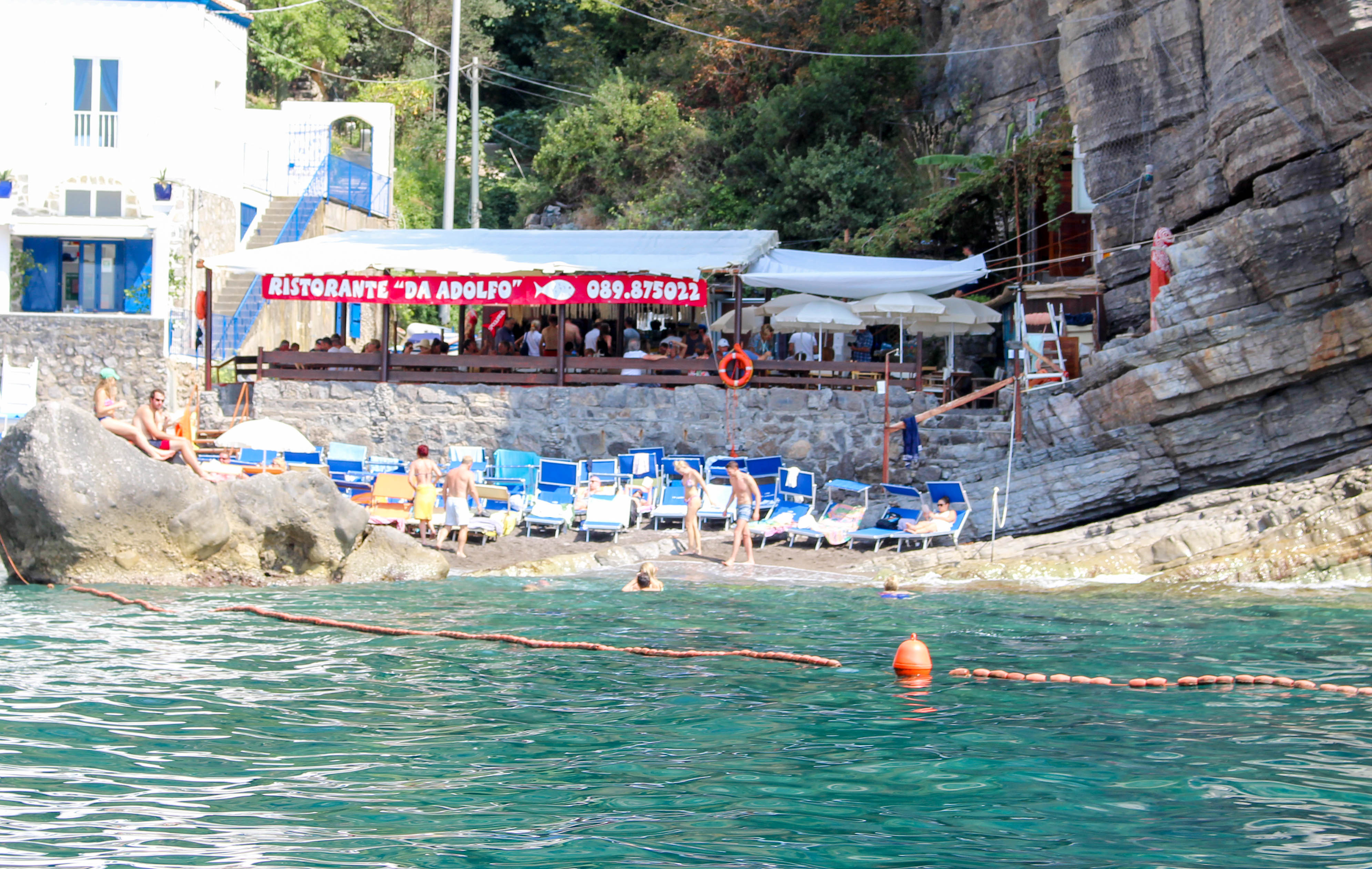 Tables are set in the rocky pebble beach and waiters are mostly shoeless. The place is always busy and the seafood is fresh. We recommend getting the carafe peach wine and mussels, followed by the our-of-this-world-good clam linguine.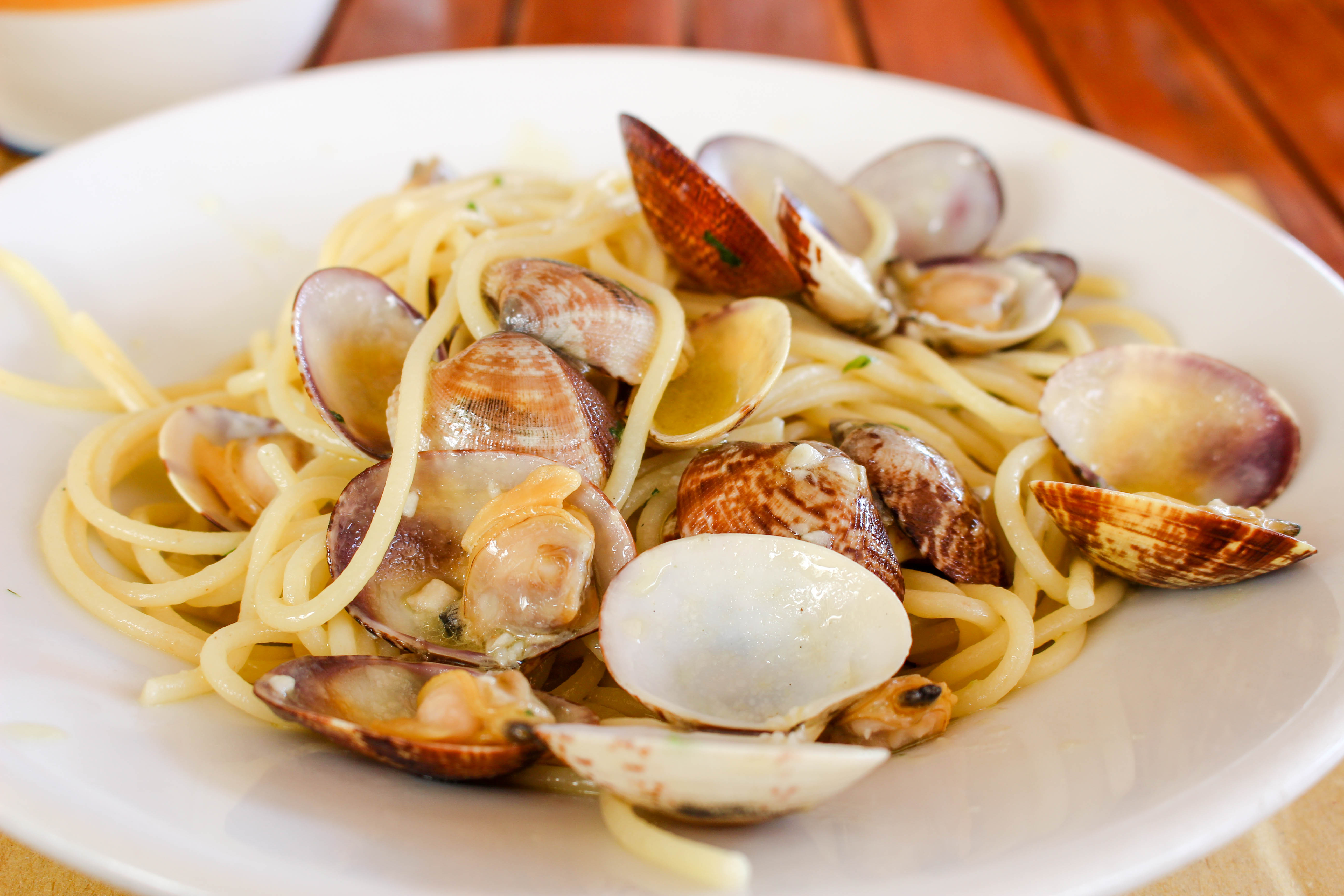 All along the coast, you'll find brightly colored loungers arranged on the rocks, ready for a day of relaxing. With the blue waters of the Mediterranean as the backdrop, orange umbrellas speckle the inlets and boats sit idly just offshore.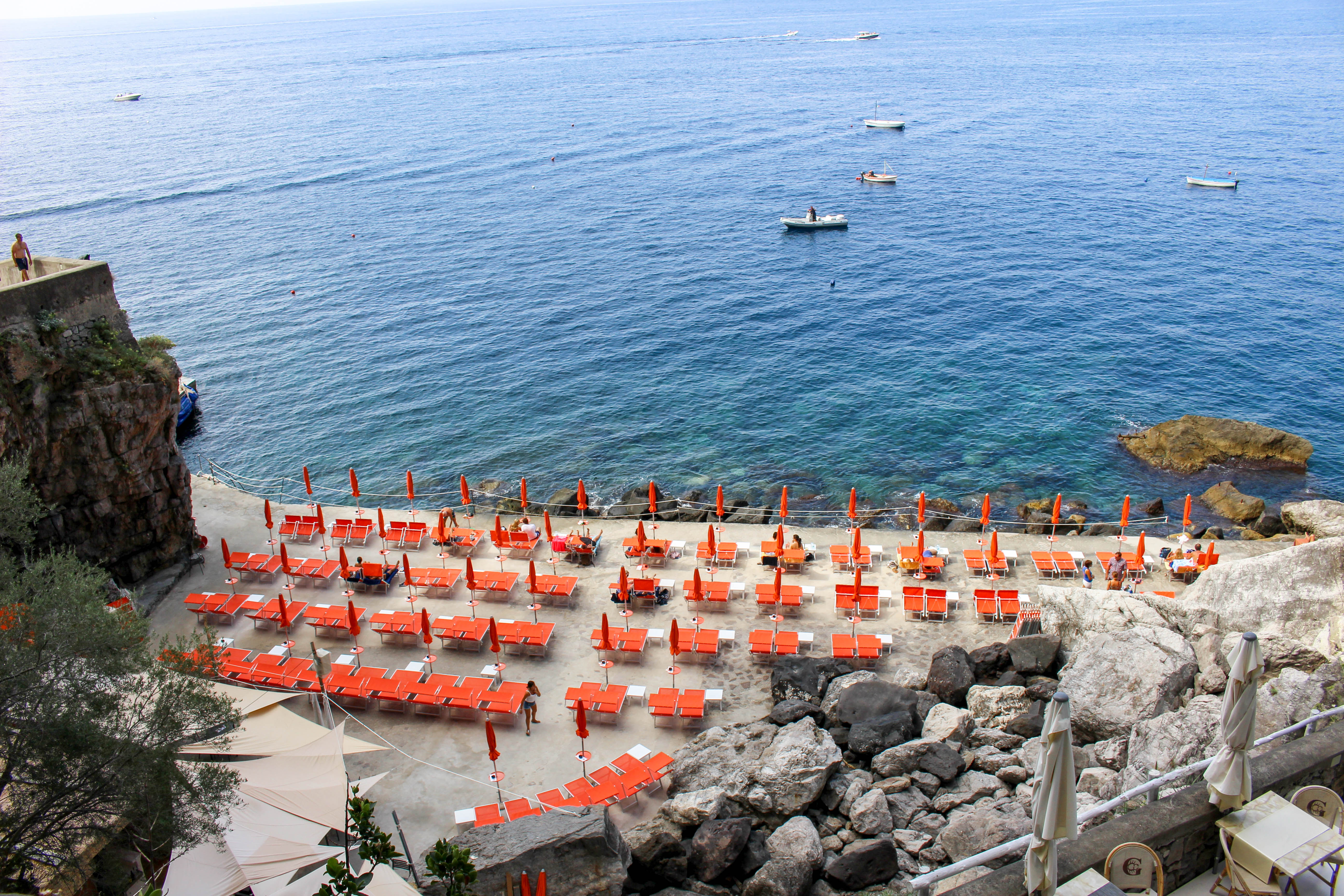 A town filled with local restaurants, there are plenty of delicious options for Italian fare but our favorite was Donna Rosa. Family owned and operated, the mother-daughter team work side by side in the kitchen most nights. Perched high above the city of Positano, locals and visitors alike come here for the ravioli. Upon ordering it we were asked: "Oh, so you want to enjoy clouds for dinner?!". Stuffed with spinach and ricotta cheese, the pasta is thin and filled to the brim. Fluffy and light, it's a dish we'll crave forever.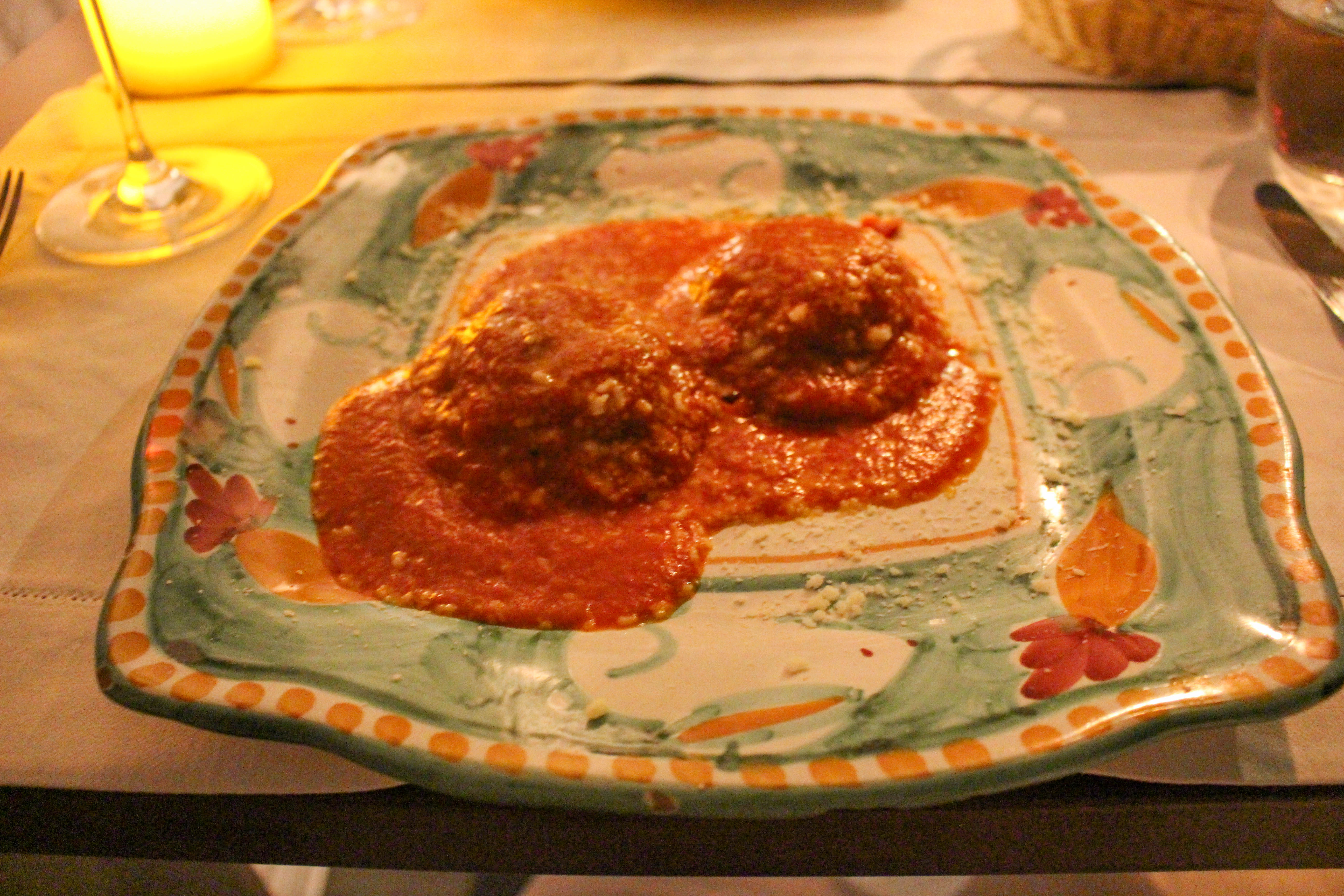 The sunsets in Positano are something special. Deep oranges light up the sky first, as the sun beings to dip into the water. Then, just before darkness takes over, the sky puts on a show of cotton candy purple and the prettiest hints of pink.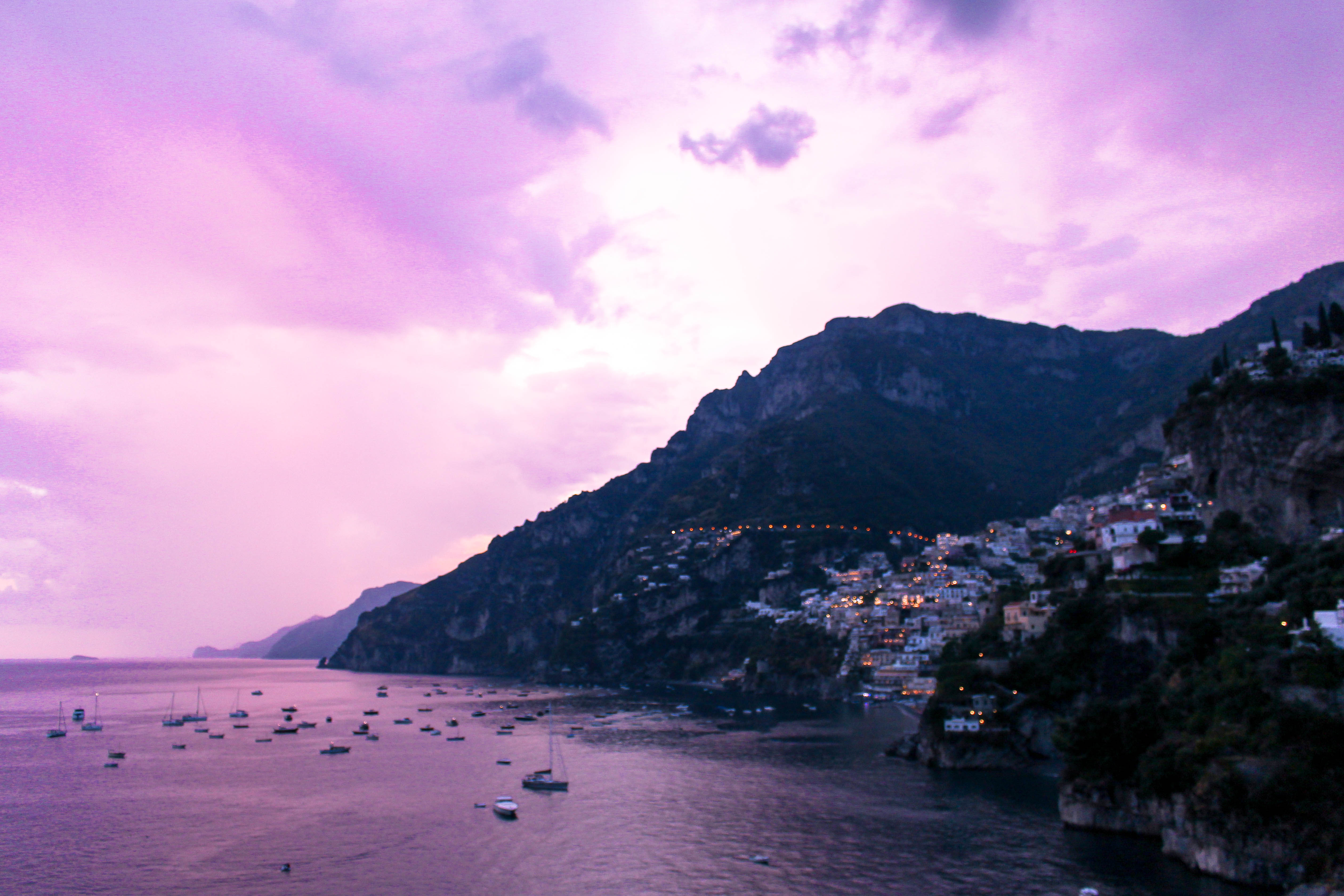 Postcard perfect, we'll be dreaming of Positano until we meet again.
Comments