For every historical landmark in Rome there are a dozen trattorias and pizzerias. Much like NYC, many of these so-called family owned, local restaurants are tourist traps ('toursitic traps' as the Romans say) – the last place you want to go when you're visiting a city as rich in culture and history as Rome. After nearly a week in Rome, we separated the good from the bad, tasted plenty of pizzas and pastas, and put together an epic list of deliciousness. Next time you're in the Eternal City, be sure you hit these 5 amazing spots.
1) ristorante riscioli
We have Mario Batali to thank for recommending this spot, which we otherwise would have walked right past. Operating during the day as a salumeria and cheese shop, Ristorante Riscioli serves dinner beginning at 7pm each evening and you should definitely make a reservation. The simply set tables are set between the meat and cheese counter and walls lined with wine but the focus is the amazing food. The cured meat and cheese list, obviously, is quite long. We died over the house-made foie gras and oxtail stuffed zucchini (courgette) flowers. For pastas, you MUST order the carbonara (eggy, cheese goodness!) and the amatriciana (spiced perfectly!), and if you love smoked meat finish your meal with the meatballs.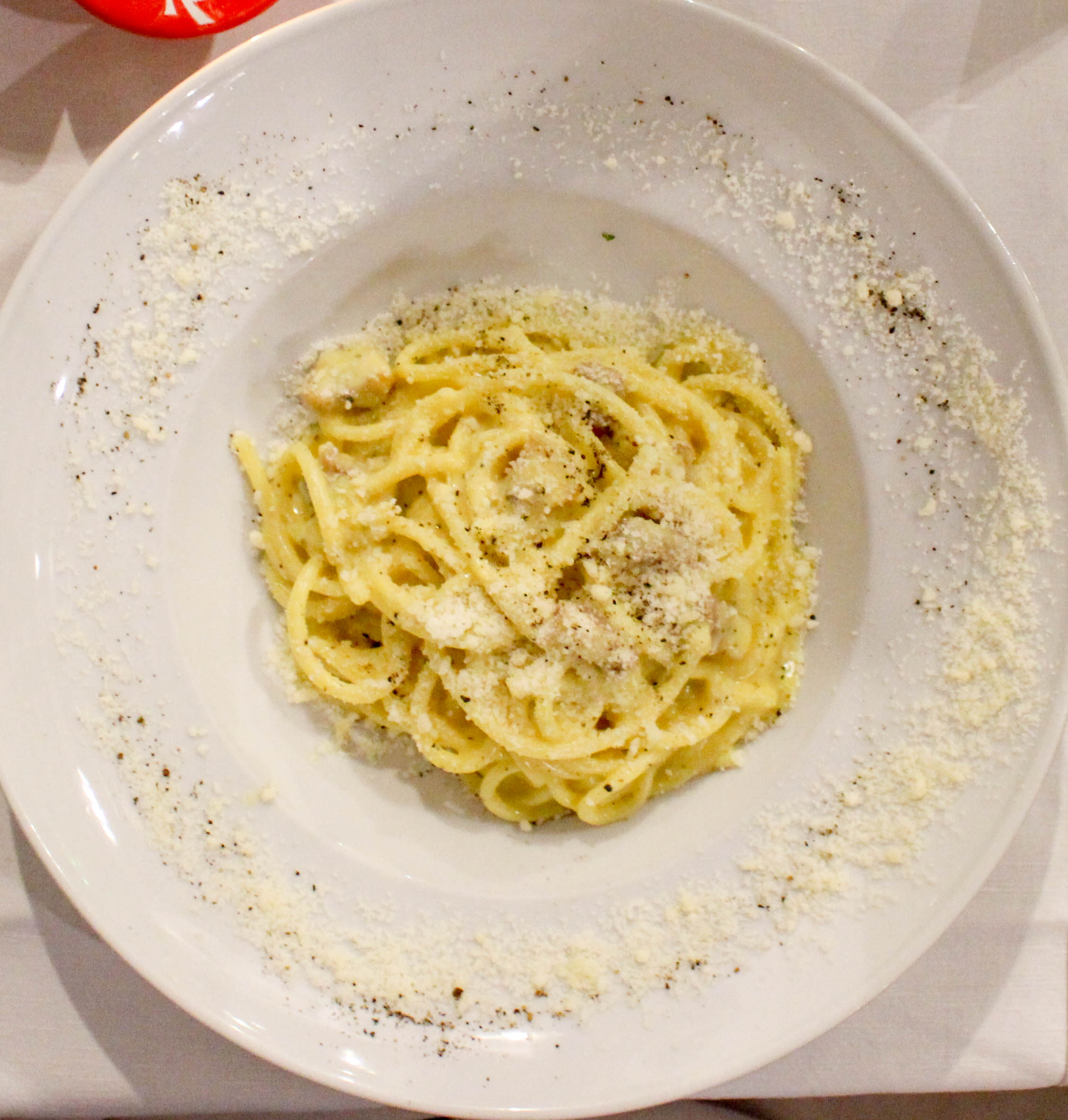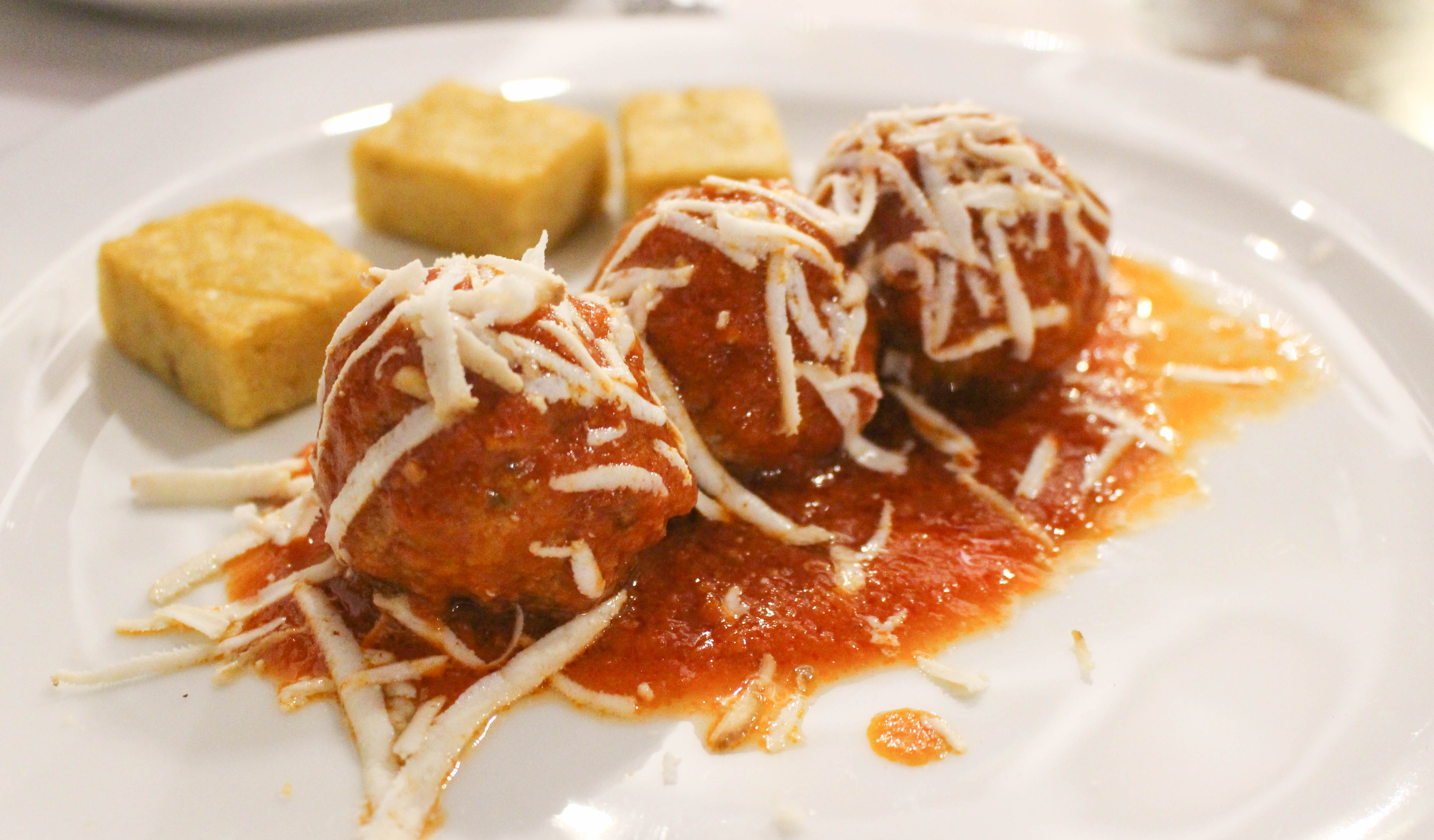 2) trattoria da Cesare al casaletto
A bit out of the way, Trattoria da Cesare is a neighborhood spot in Casaletto that we promise is worth the cab right to get there. We arrived a few minutes before our 8pm reservation, the place was empty, and we were worried. Fifteen-minutes later, there was not a seat to be had. A few bites of our arancini and fried meatballs and we knew why. Family owned and operated, you can tell that lots of love goes into the cooking here. Order a carafe of house wine to pair with your pasta and try to snag a seat on the vine-covered patio if the weather is nice. A plate of cacio e pepe and a bowl of amatriciana and we nearly had to roll ourselves home.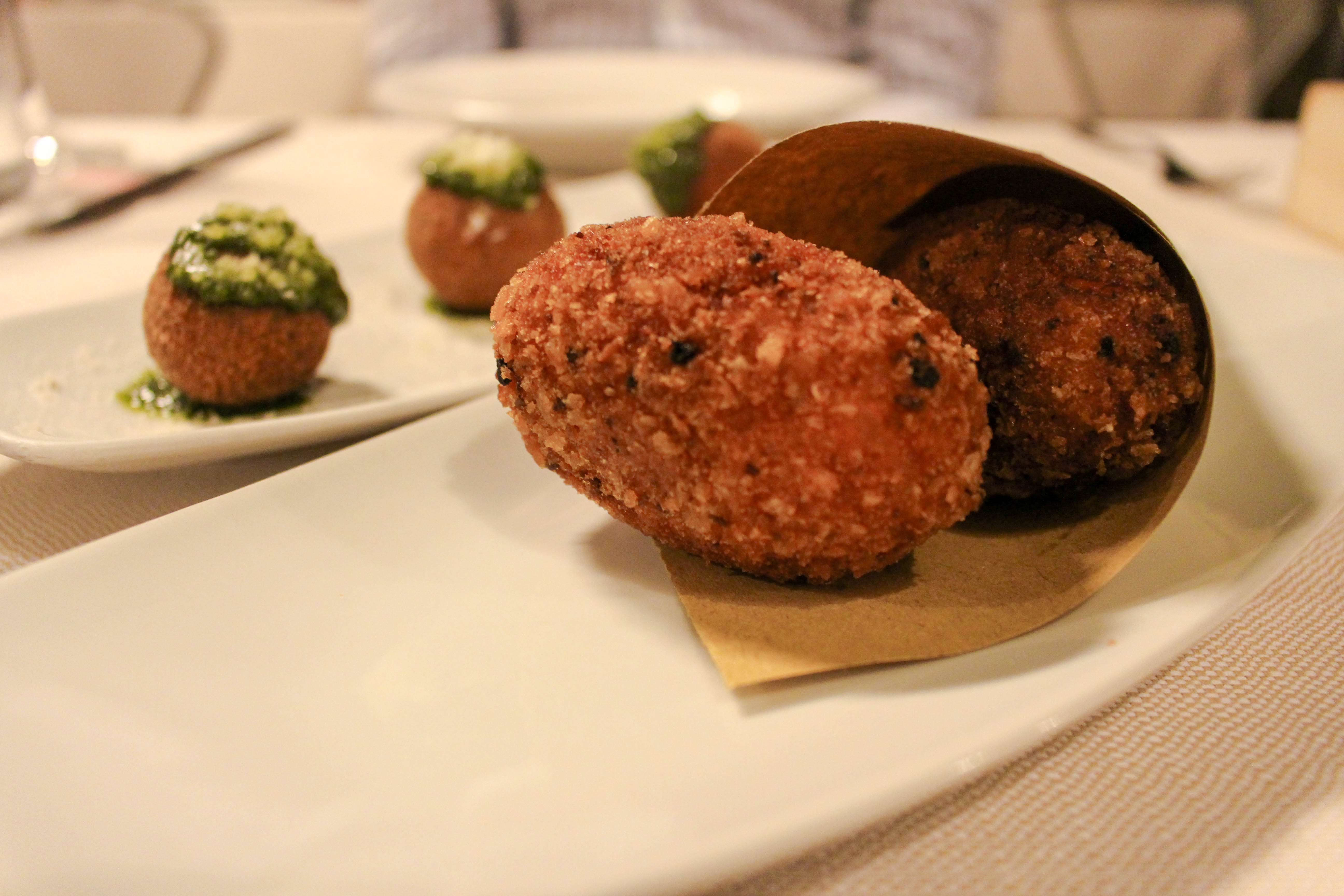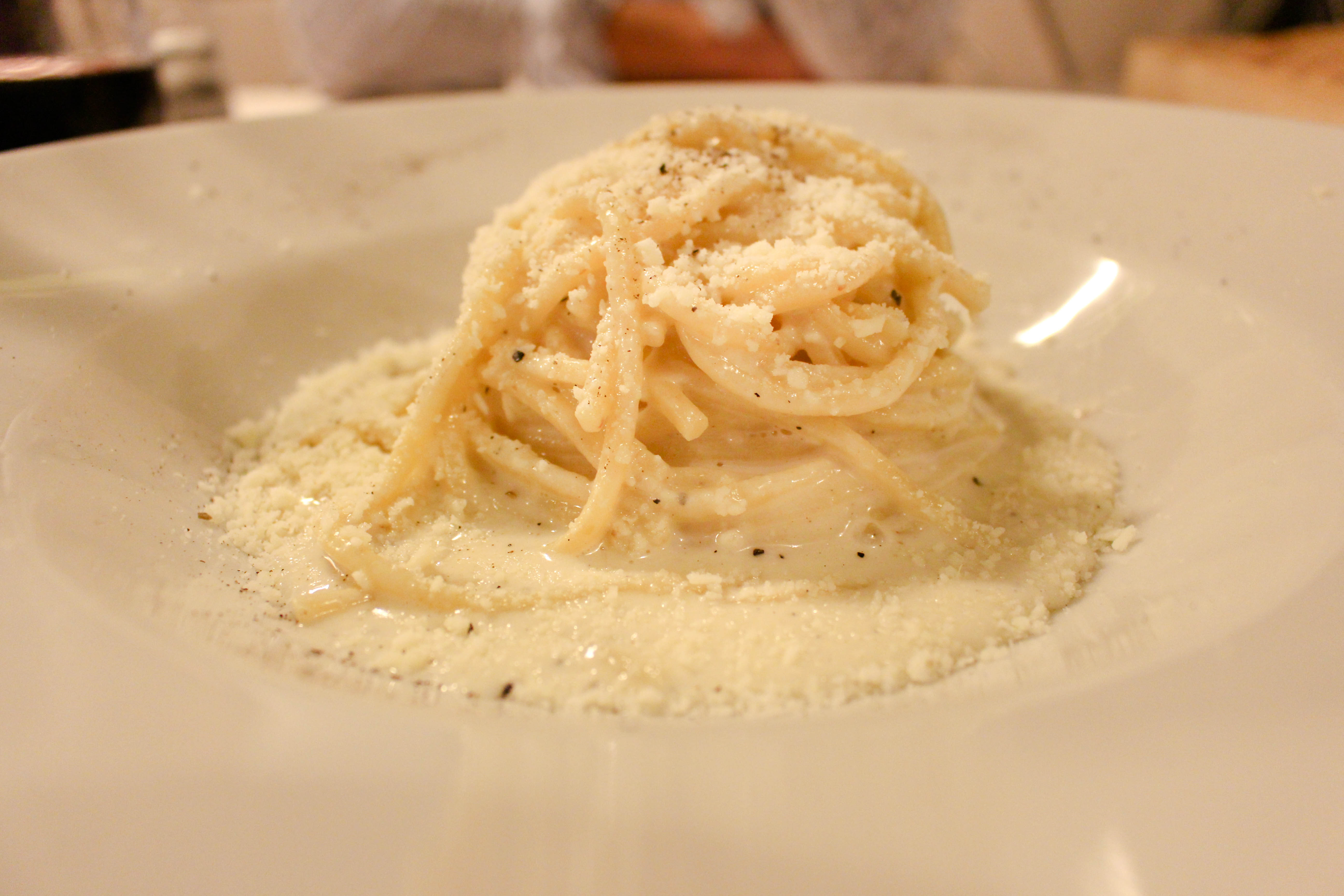 3) Ristorante Aroma
Stunning views and a Michelin star, Aroma offers an amazing escape from the other more touristy restaurants near the ancient ruins. Set atop the Palazzo Manfredi hotel, the terrace overlooks the Colosseum, perfectly merging modern dining with the historic views. Prices are a bit high so we recommend going for lunch, after touring the Colosseum. With a menu that changes with the season, you're always in for a pleasant surprise. We enjoyed appetizers of local ceviche and roasted Iberian pork, followed by uni spaghetti and ravioli with carrot and anchovy for our entrees. Amazingly unique flavors, this was certainly one of our favorite meals. That view doesn't hurt either!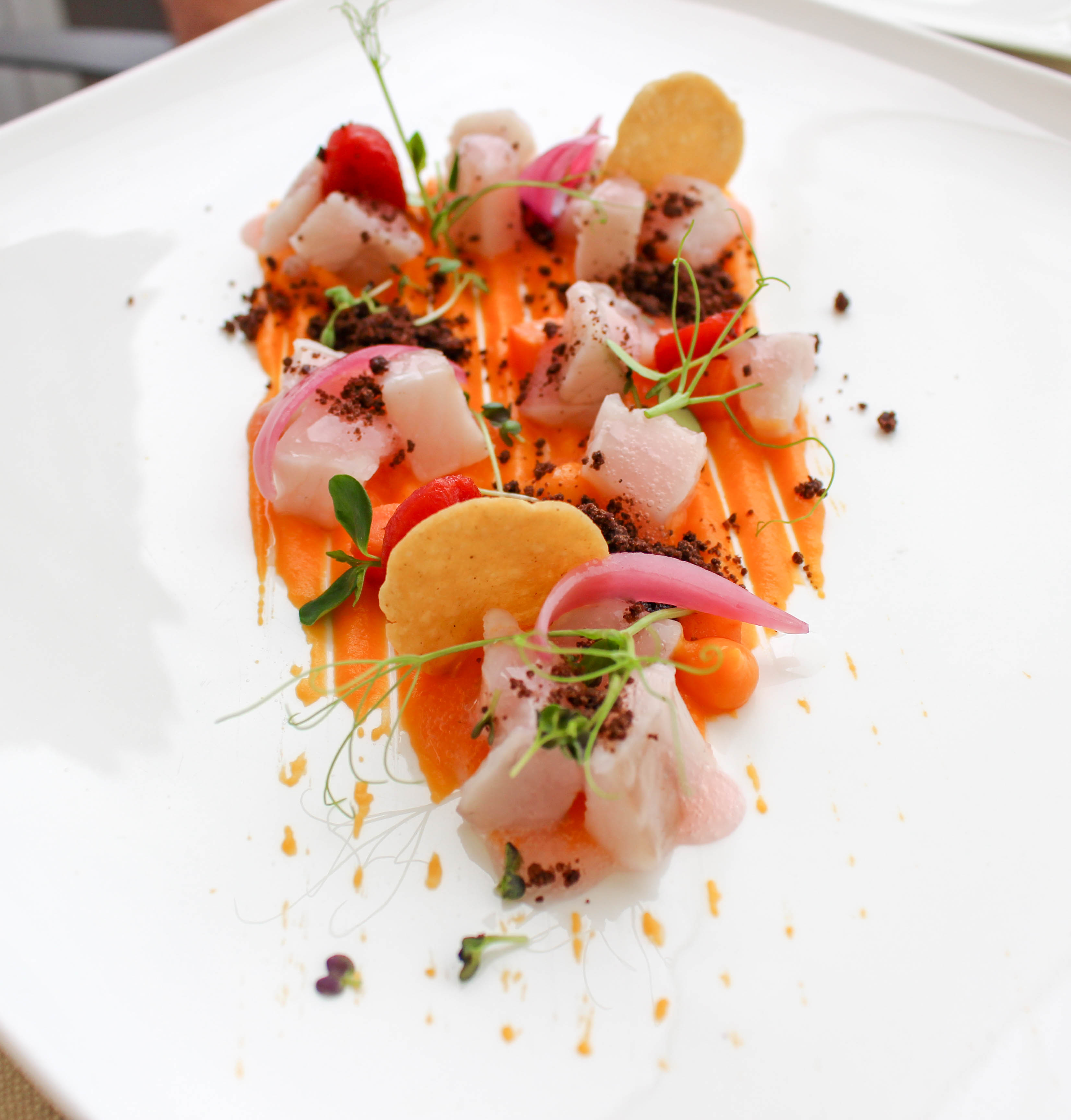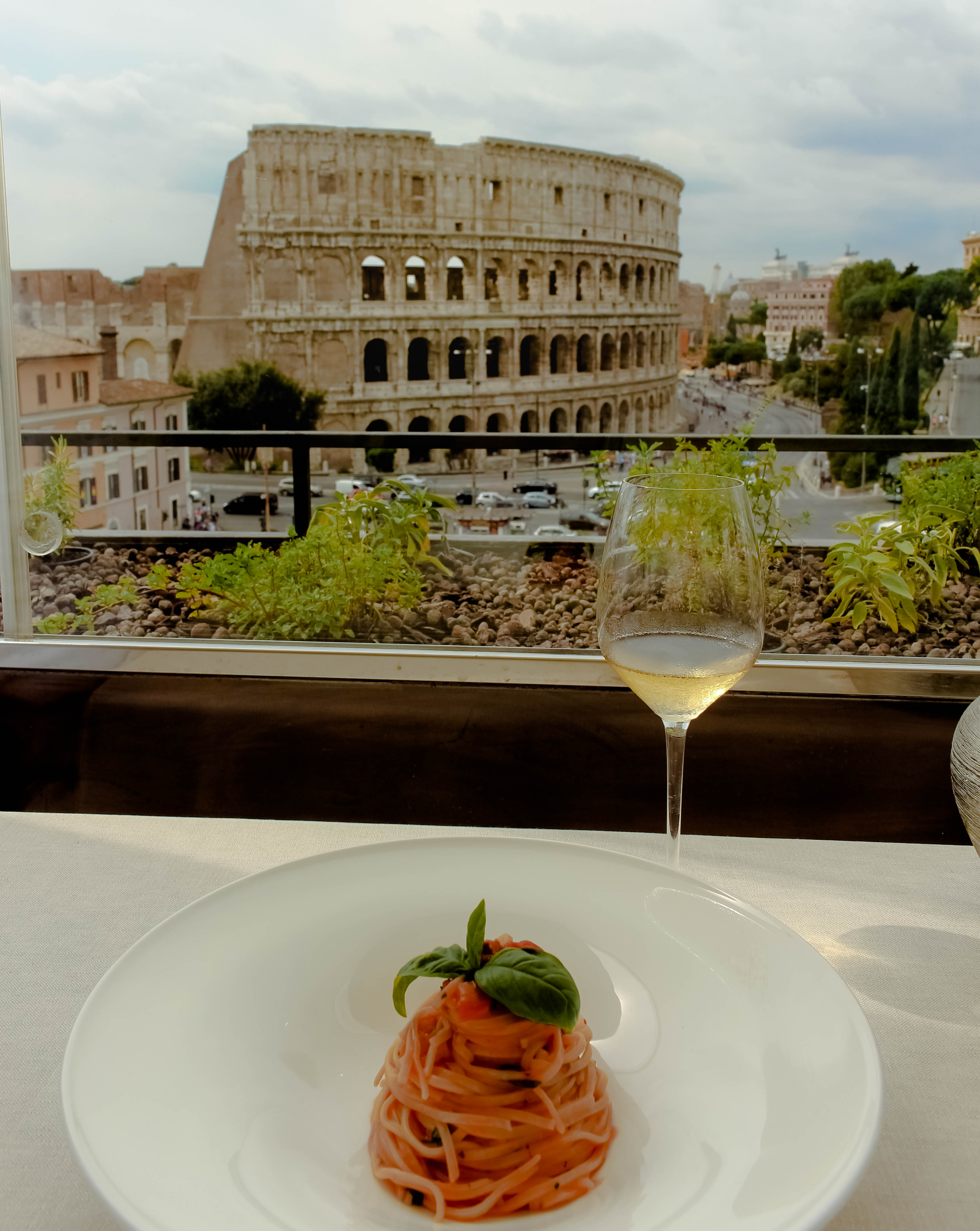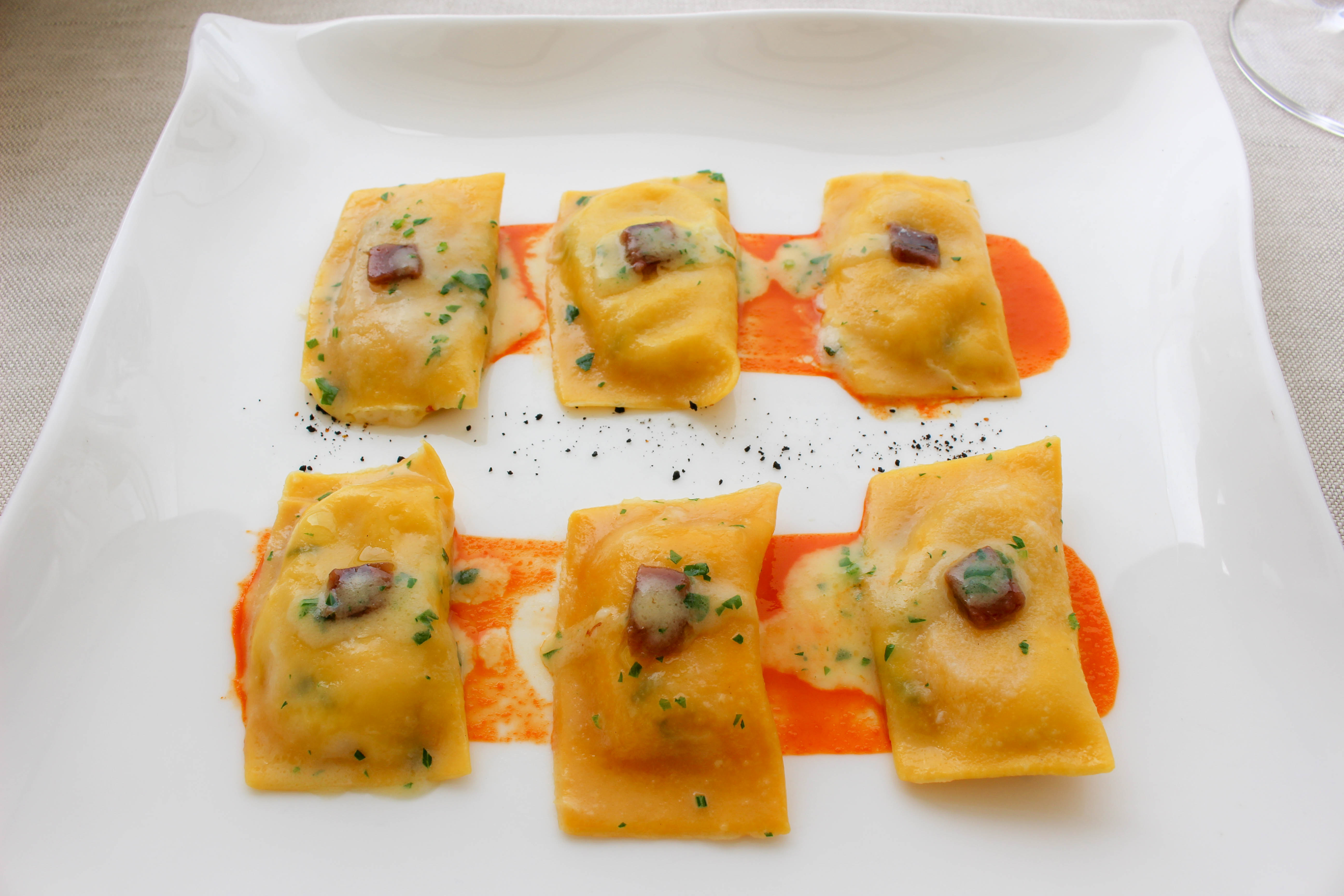 4) Felice a testaccio
A neighborhood spot open since 1936, Felice a Testaccio is as romantic as it is charming. Tables are filled equally with families with rowdy, hungry children and couples enjoying a date night. The red sauce is perfectly spicy and the pasta is homemade. Order the Tonnarelli cacio e pepe and you'll get a table side show. The dish is brought to you, stopped in an avalanche parmesan and pepper, and the piping hot pasta is swimming in cream. The waiter then mixes and tosses it for a full minute or so until the cheese melts and the tonnarelli is coated in a thick, creamy sauce.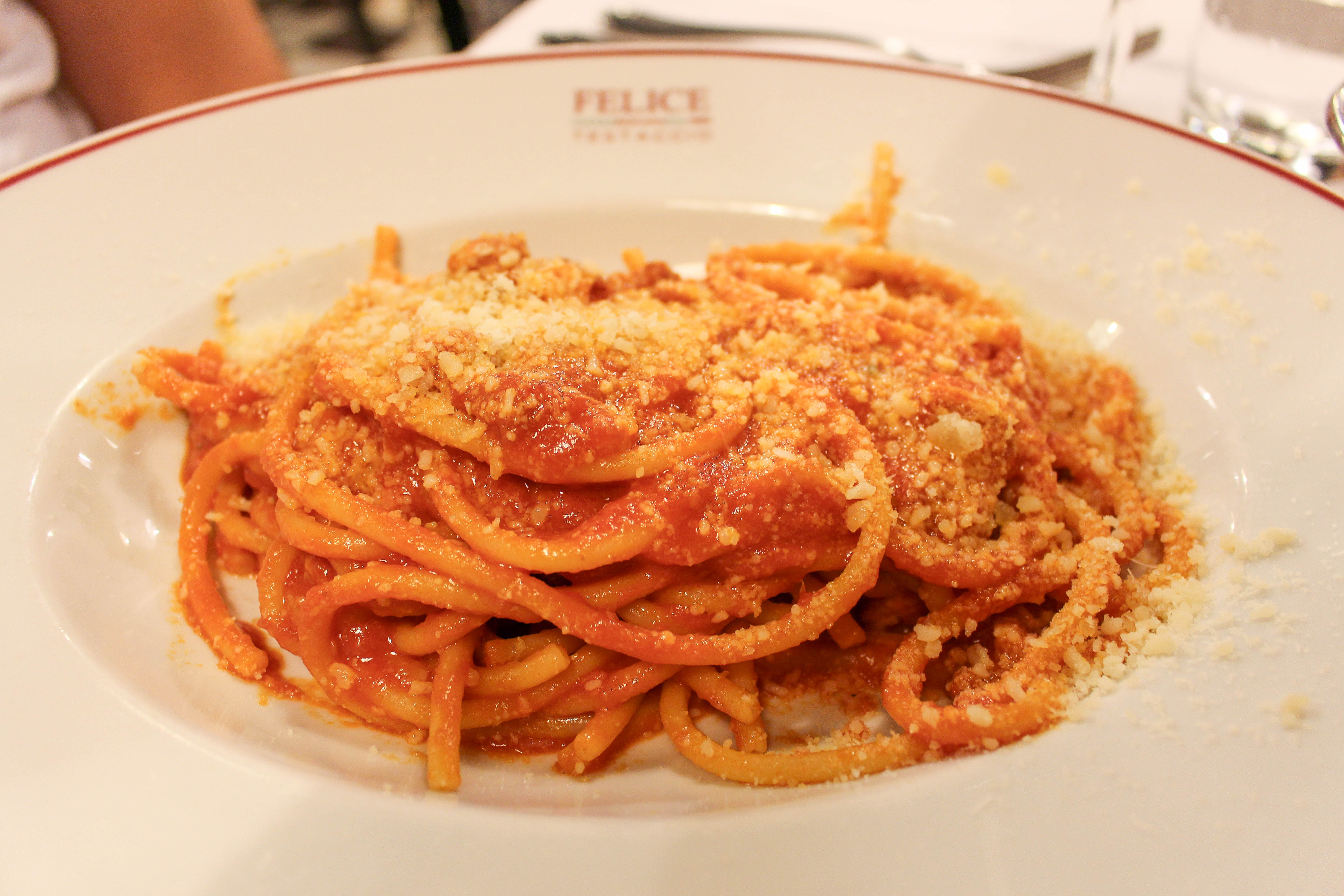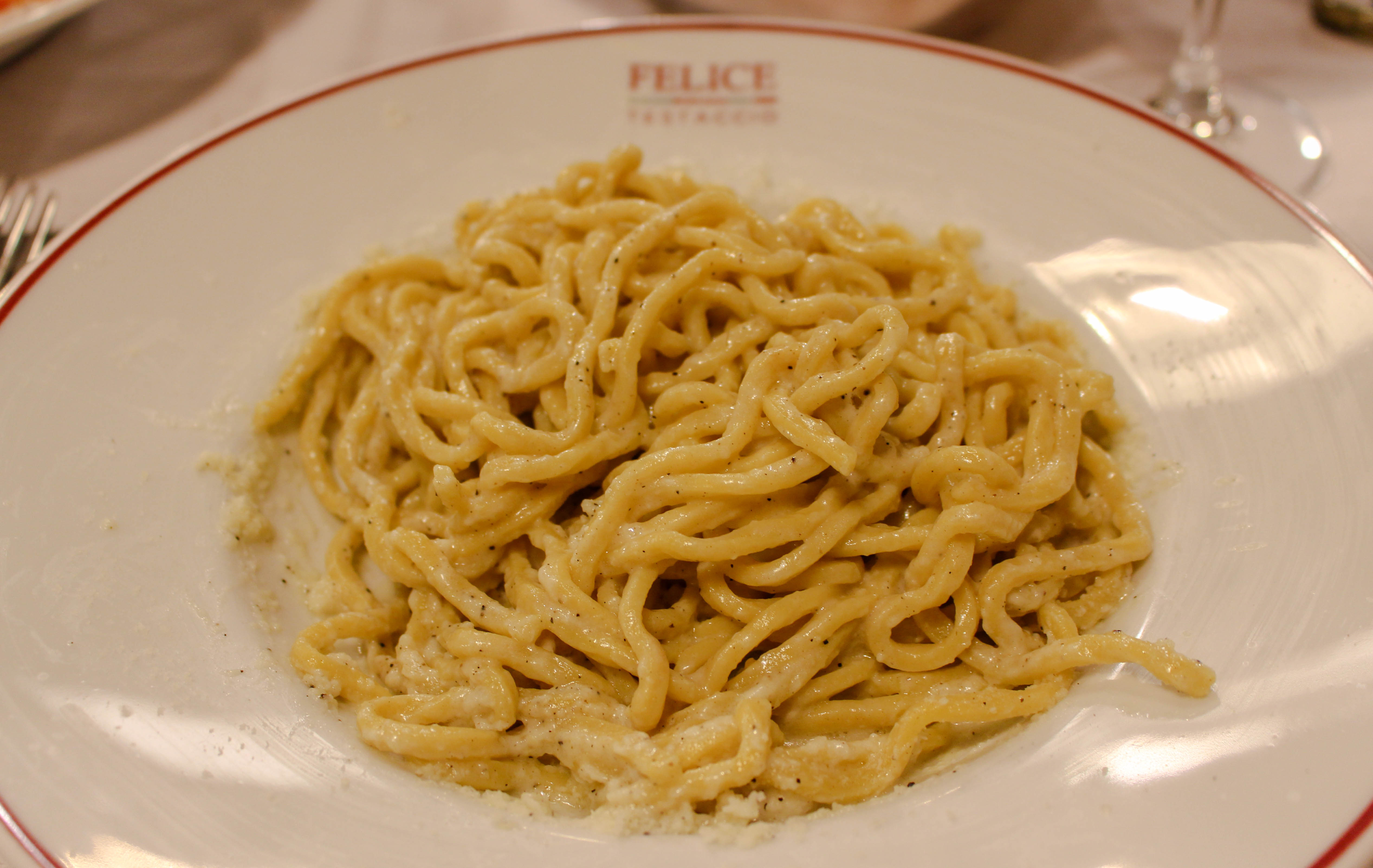 5) Ristorante Da Agustea
The Trastevere neighborhood in Rome, on the west side of the Tiber River, is a charming place to spend an afternoon getting lost in. Full of boutiques, local restaurants, and artisans, it is reminiscent of NYC's Brooklyn neighborhood of Williamsburg. We were searching for pizza and to be honest, the place we were hunting for was closed for lunch. Starving, we settled on the spot across the street, Ristorante da Agustea. At lunch time, the sidewalk pizzeria had only 1 empty table, which we luckily snagged. Red and white checked table cloths and hardly a whisper of English heard, one can assume this is a local hangout. The pizza crust was perfectly thin and crispy, one whole pie easily eaten by each of us. Had we had the time, we would have happily enjoyed a dozen more pizzas, sitting on the sidewalk at Ristorante da Agustea.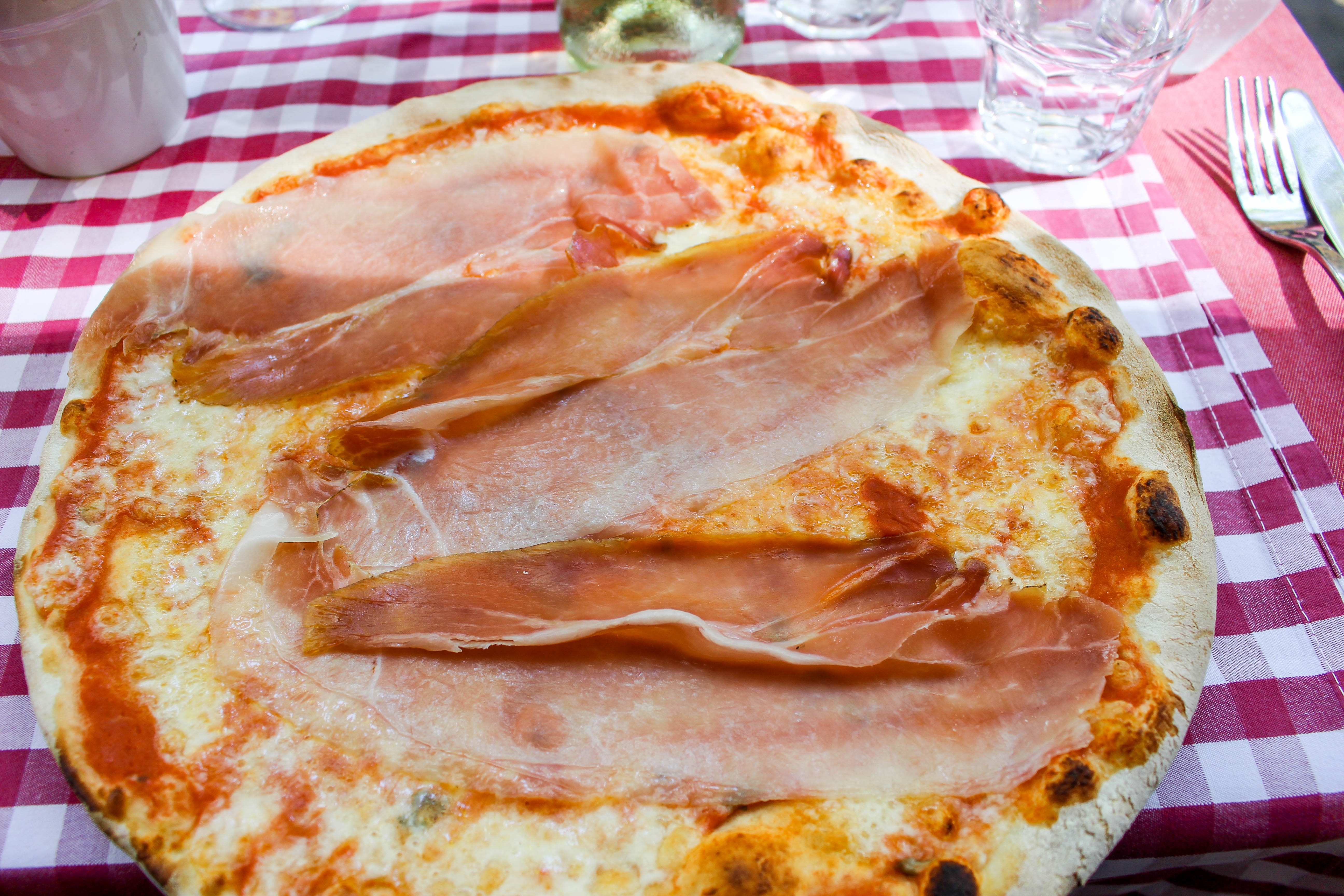 Comments