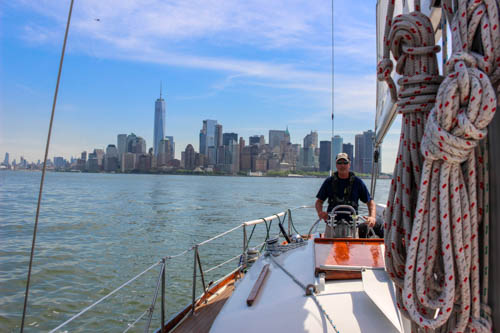 A sunny, summer day in NYC is best spent catching a cool breeze off the water in New York Harbor. Skip the big, jam-packed tour boats, and hop aboard Captain David Caporale's gorgeous 1964 Hinckley Custom Pilot 35 sailboat, TARA. As any sea-faring person knows, a Hinckley is a special boat, and this sleek fiberglass beauty with mahogany wood paneling is no exception. Sail in style and soak in the breath-taking city views from an unbeatable perspective.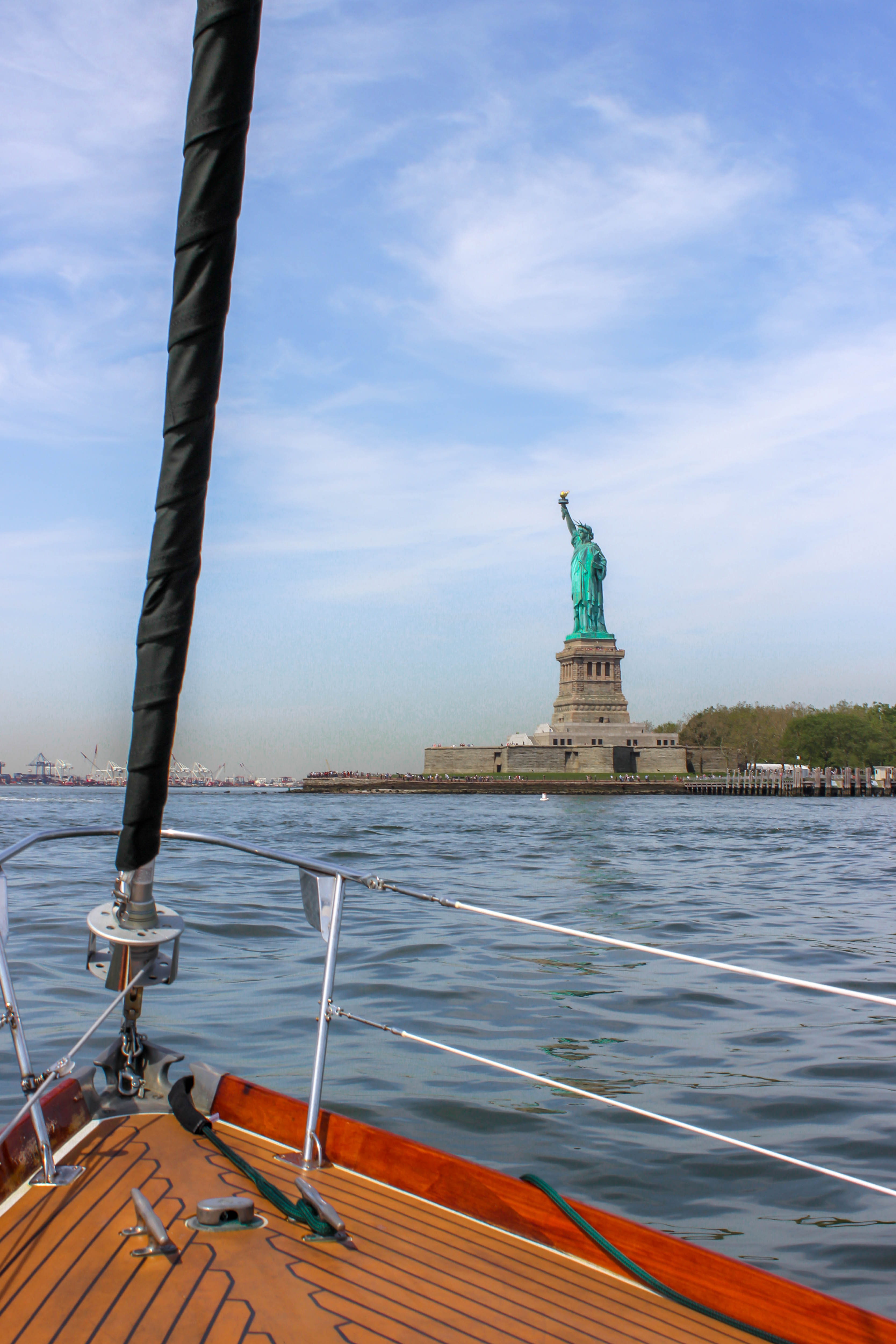 Captain David, owner of TriBeCa Sailing, has been sailing all his life and chartering sails around Manhattan's iconic southern tip for several years. He knows all the history and interesting tidbits about Lady Liberty, Governors Island and the Brooklyn Bridge. You'll really impress him if you know which state owns Ellis Island.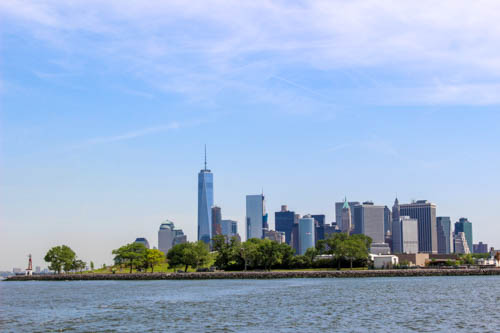 Captain David has hosted everyone from locals, like us, to the Prime Minister of Canada. TARA has space for the Captain plus 6 guests, so bring friends and make it a fun private experience, or make friends with the other folks aboard. Sunset sails are the most popular, but there's something about that morning breeze on the water that lures guests back for more.
The 2-hour sails leaves from North Cove Harbor, right outside Brookfield Place in Downtown Manhattan. If you're of age to imbibe, Capt. David encourages you to bring some rosé or cold brews and snacks to enjoy during the trip! He'll even let you take the wheel if the conditions are right.
This is the way the city should be seen.
---
Comments