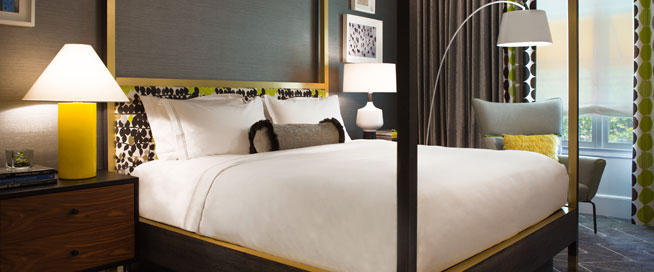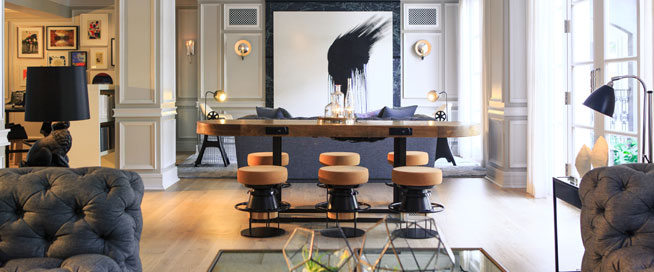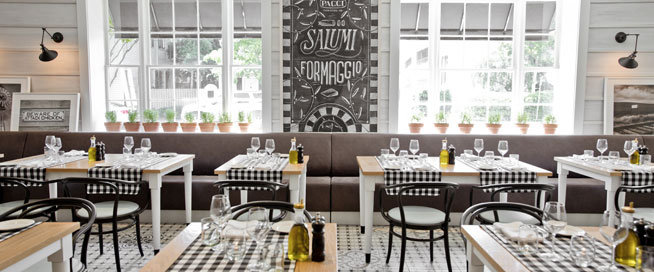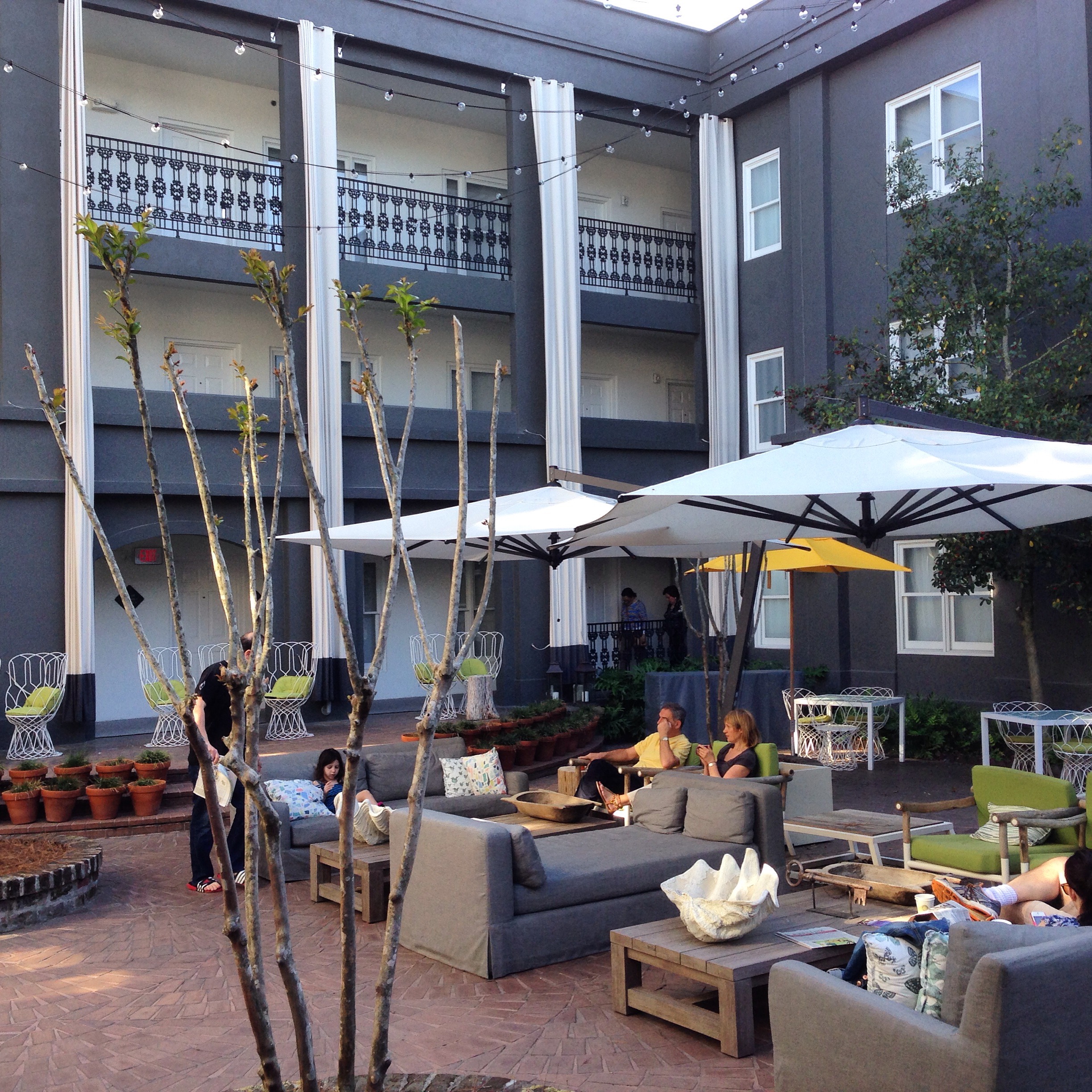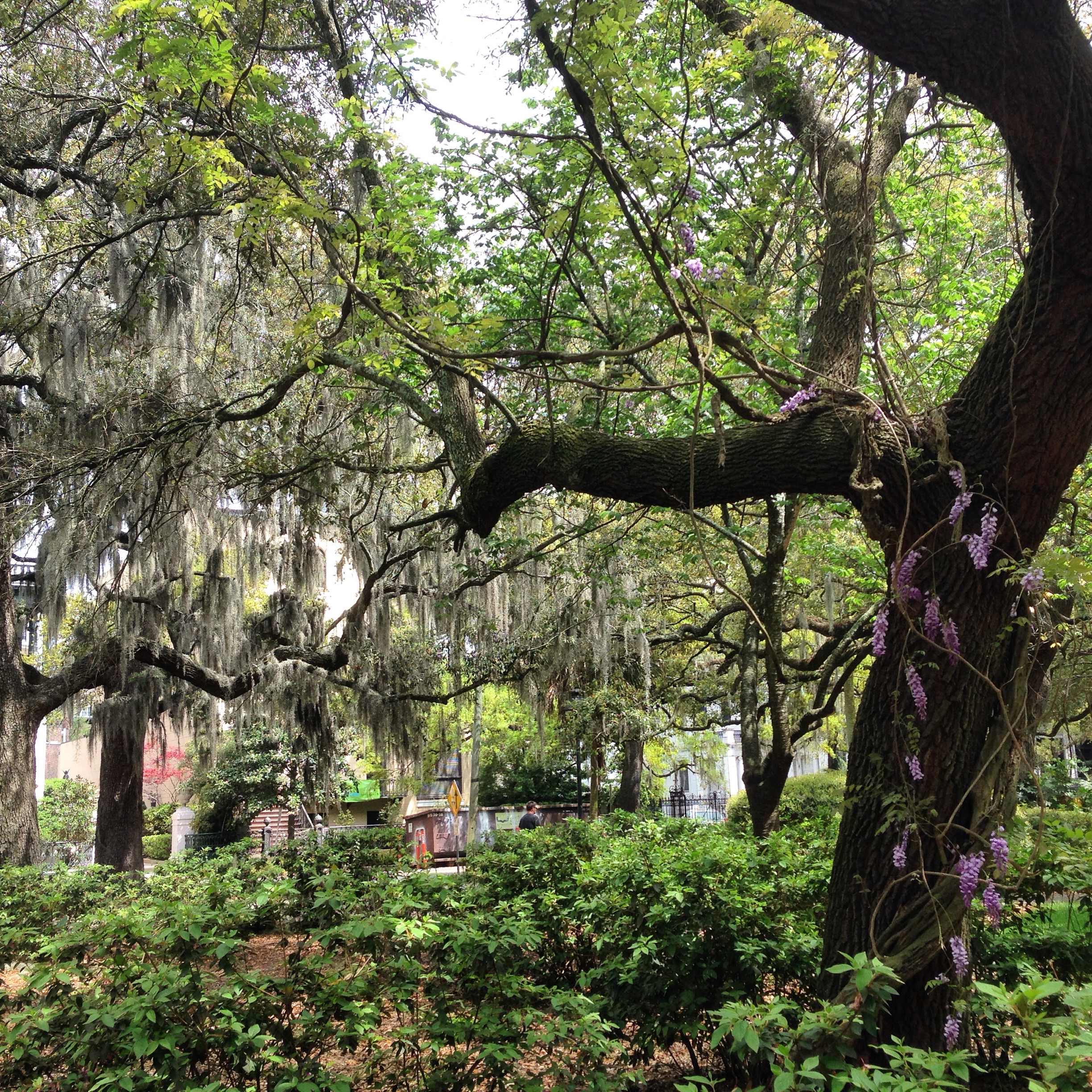 Photo Cred: The Brice Hotel and Compass + Twine
An hour and a half flight and you'll feel like you've stepped into the past. Savannah is the Antebellum South at its finest. The quick flight makes it an easy getaway and there's a beach nearby, which is always a bonus. The airport is about 20 minutes from downtown Savannah, but you'll know you've arrived when you start to see those tell-tale trees draped in Spanish moss.
The Brice Hotel is a perfect location for your stay in Savannah. It's just a block away from Emmet Park and about a block from the river, putting it in an ideal place to spend a weekend exploring. The rooms are spacious and the beds were so comfy that we decided to stay in one night and order pizza from the famous Screamin' Mimis (Ermergerd, highly recommend). You needn't order in though because Pacci Italian Kitchen is on the main floor of the property and serves up some good eats. The space is bright and open and the bartenders can answer just about question you might have about the city.  The hotel's beautiful courtyard  is draped in lights and is the perfect back drop to enjoy a glass of wine or have breakfast in the morning. Bonus: The Brice Hotel is owned by Kimpton, so they offer a complimentary wine happy hour from 5-6 every day. Hello 5'oclock. We'll meet you in the courtyard!
When you need a weekend away and a change from the city, Savannah fits the bill quite well. The quite, slow pace of the South will leaving you feeling ready to tackle the subway come time for the inevitable Monday morning grind.
Photo Cred: Convington Travel
Comments