This city really does have everything. Want some delicious, authentic Mediterranean food but want to enjoy it in the trendy SoHo neighborhood? Done!
The blue facade of Shuka is a welcomed bright spot on the otherwise quiet MacDougal street.  Owned by the same folks who gave us Cookshop, Vic's, and Rosie's, we had high hopes for Shuka, all of which were met.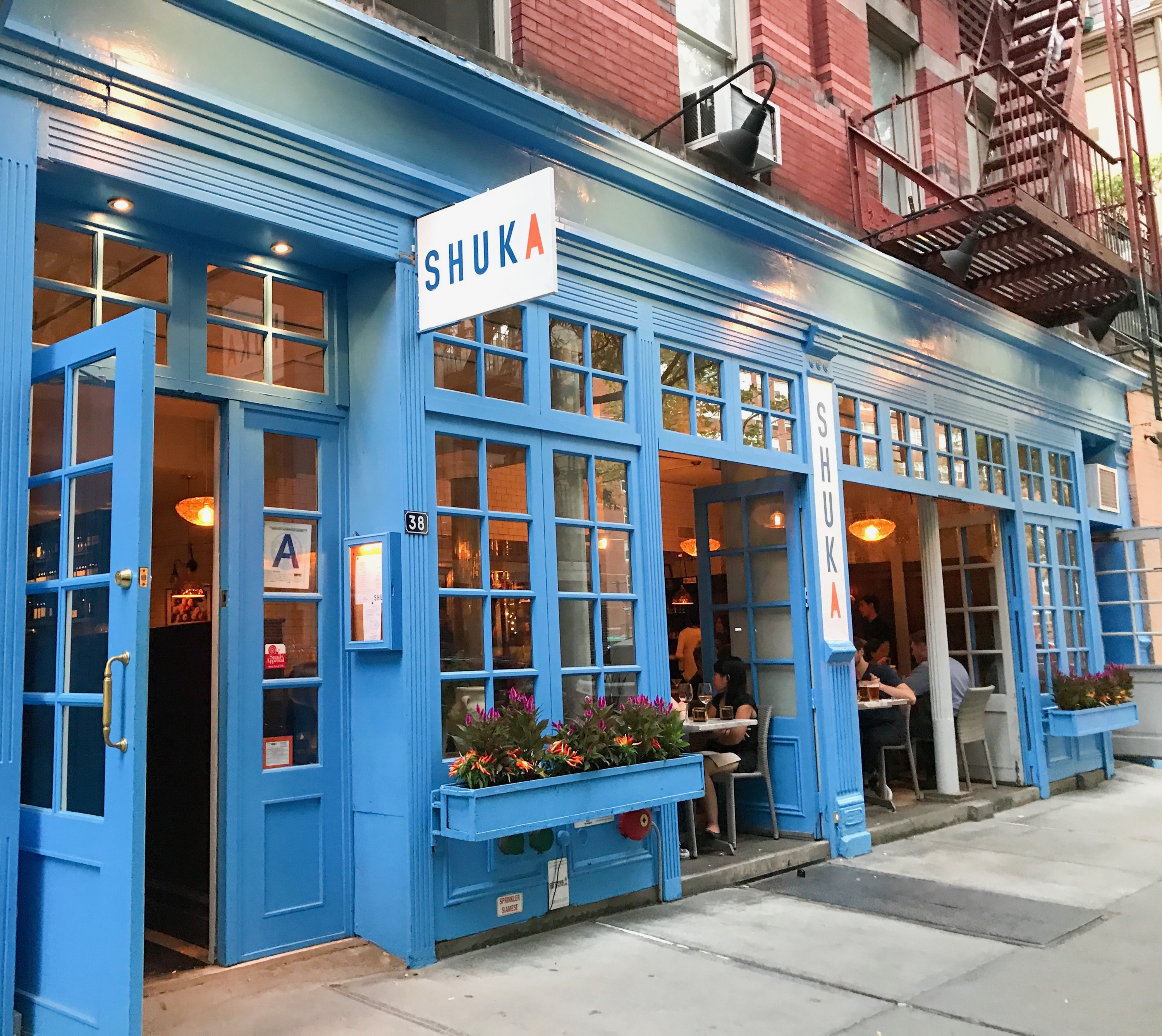 The first thing that impressed us was the space. Walking in, at first we thought the whole restaurant was just the front room, where french doors open onto the street. However, we were shown to our table in the back, proving this isn't just another hole in the wall.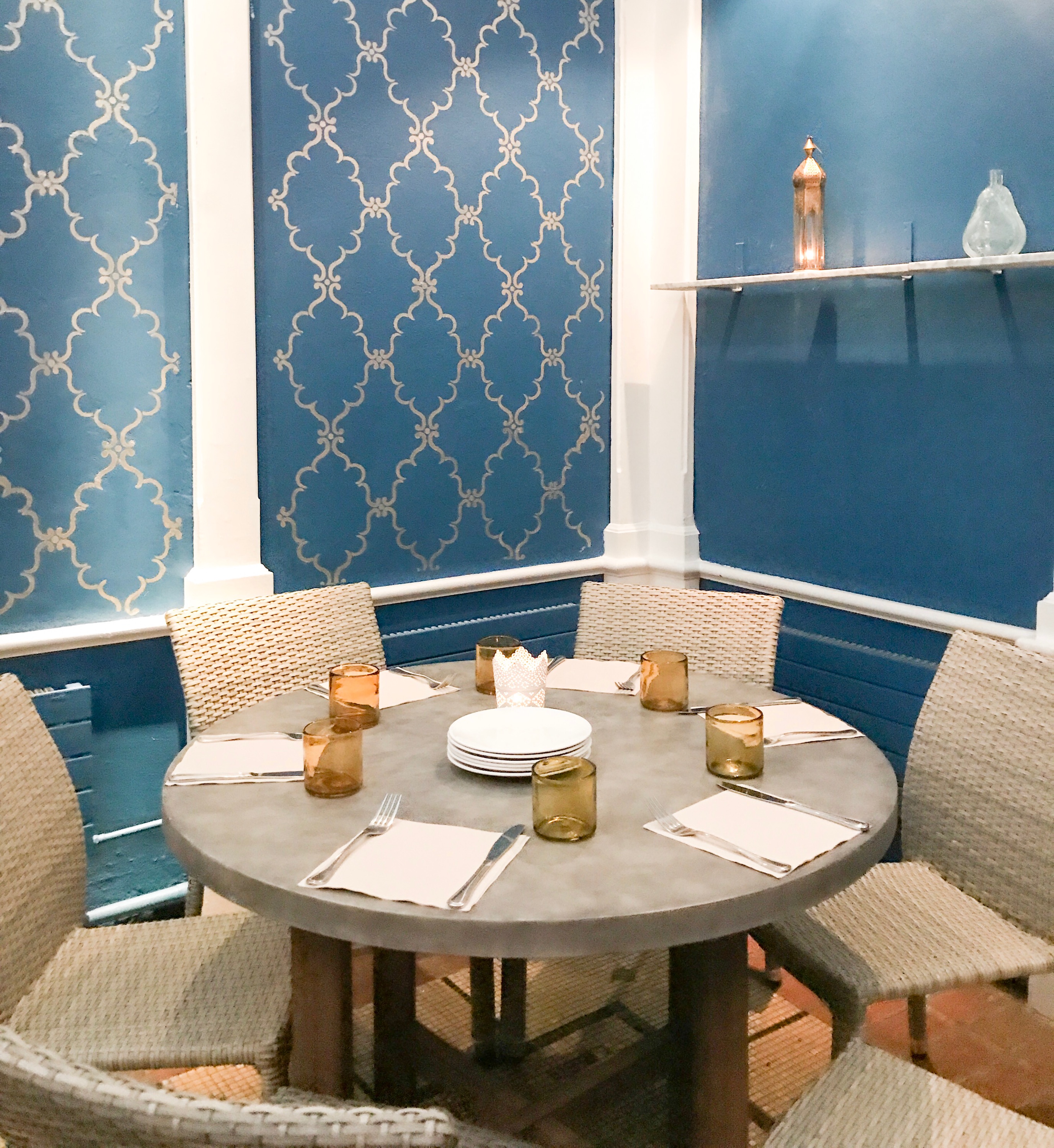 The back room was lit from above with a sky light, casting soft sunlight onto the tables until the sun set, when candles lit the space. We started with the beautifully bright beet hummus, served with warm pita. As people who admittedly hate beets, we were pleasantly surprised! The fuchsia color was stunning and the flavors were mild and delicious, allowing the flavors of the pita to also shine.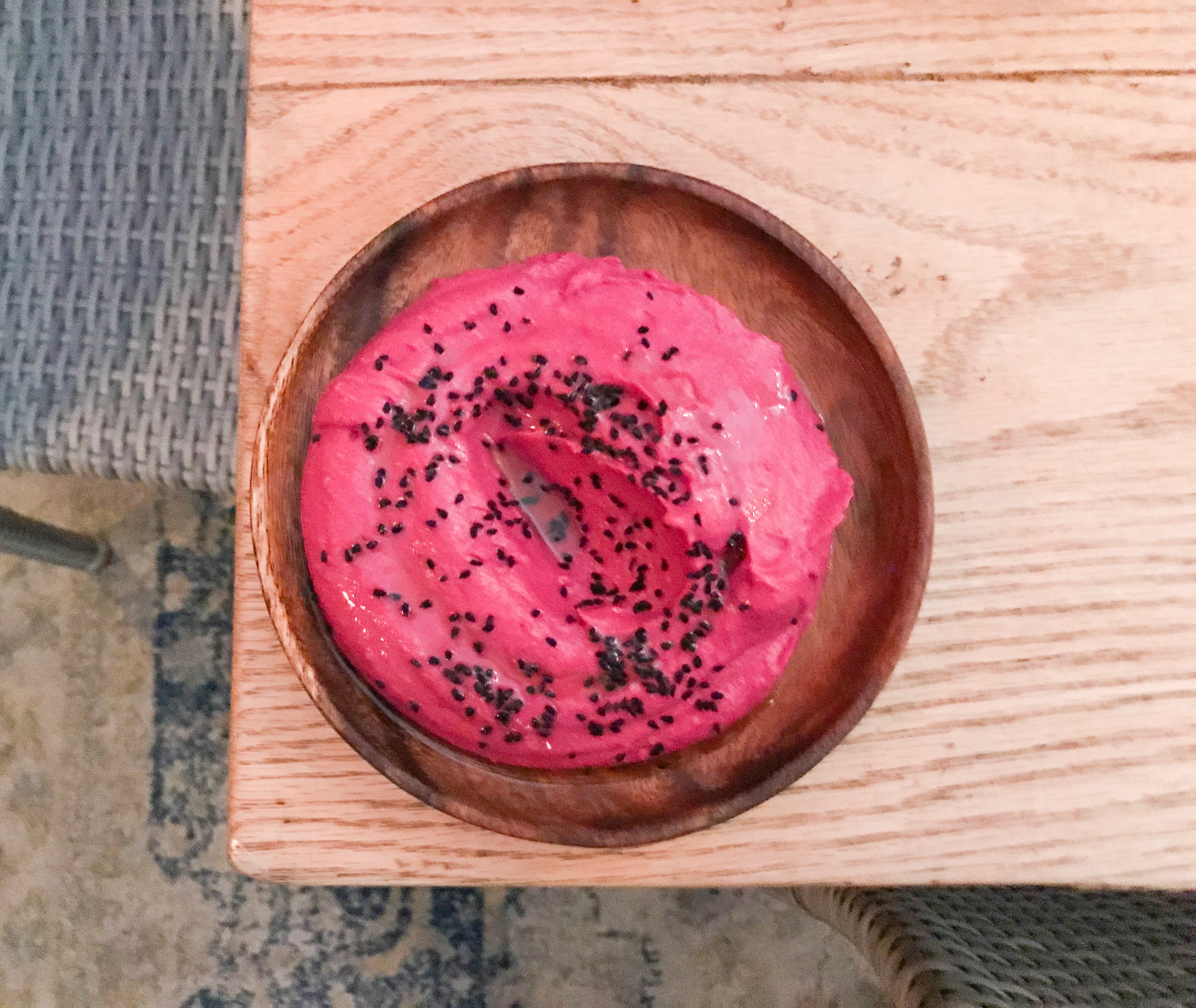 A cheese plate to share along with a huge kale salad came next. The meats and cheeses were delicious but the real stand out was the salad. Chopped small and massaged to eliminate the sometimes rough texture of kale, the salad was lightly dressed and topped with sunflower seeds and radish rounds-  a great starter. It was a perfect compliment to the crispy cauliflower,  fried and served atop pickled mustard seed aioli, which was so good we scarfed it before snapping a photo.
For entrees, we went with the pork kofta and the chicken schnitzel. The pork was amazingly tender and juicy, brought to the table still on the kebab, which the server removed for us. Along with it came pita, spiced yogurt and charred red onions and we ate every single morsel.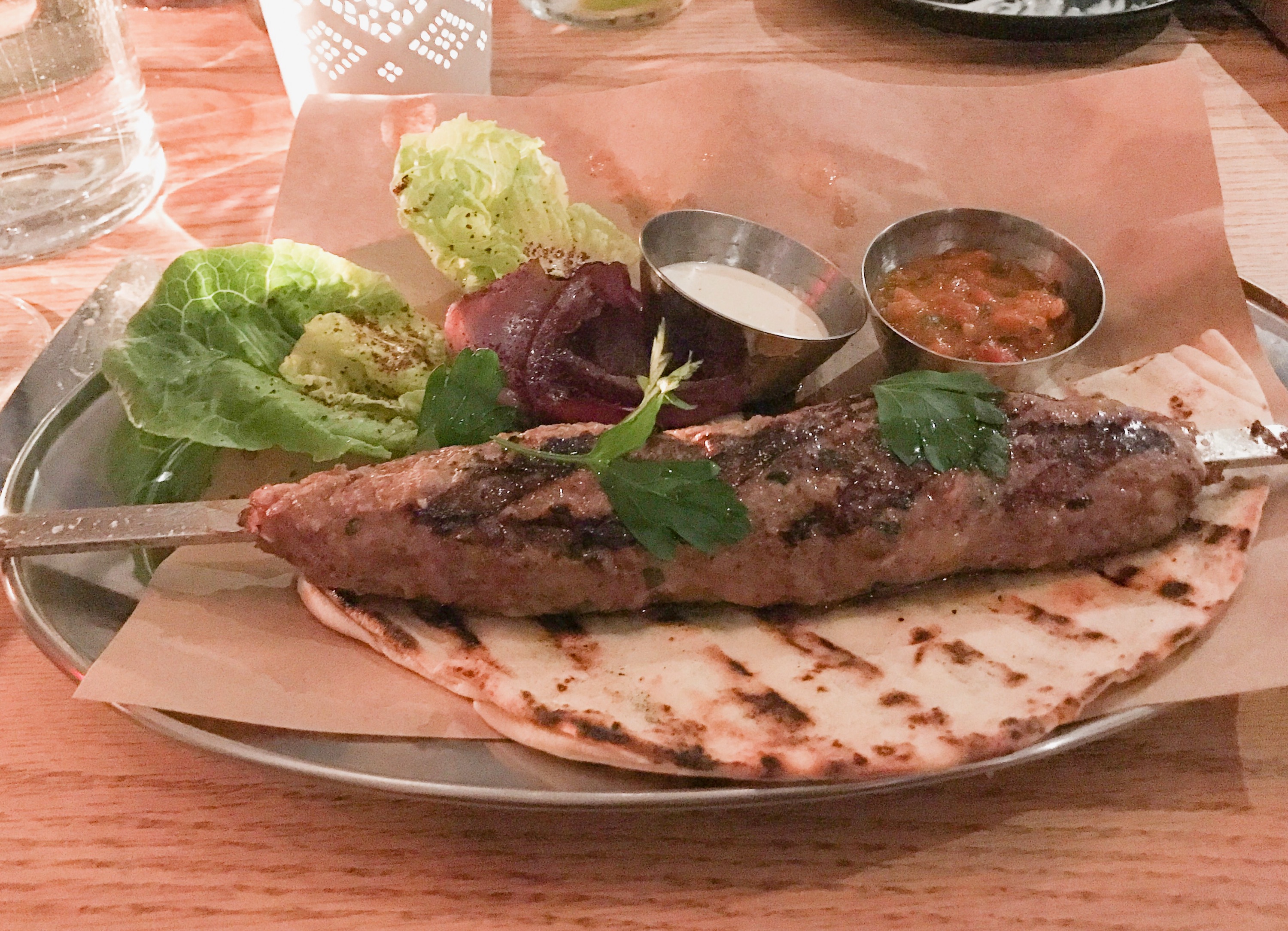 The chicken was thin, crispy, and delicious. Peach amba, wild greens, and chive flowers adorned the plate and completed each forkful to create the perfect bite.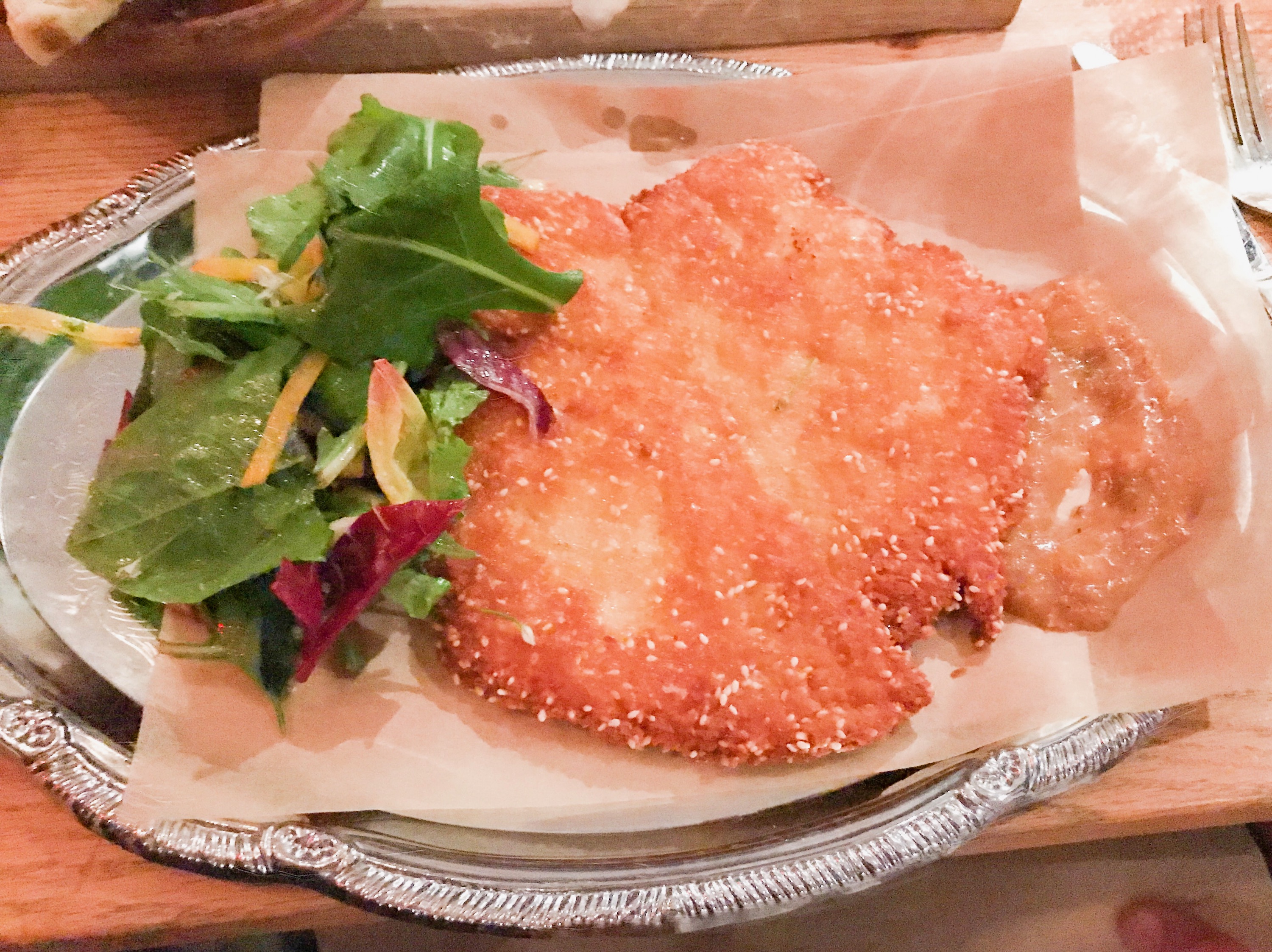 Newly open, we are glad to know such amazing Mediterranean food can be found just steps from our door!
Comments