Set in the intimate back space of the Walker Hotel, you need not be a guest of the boutique property to dine at Society Cafe. This Greenwich Village restaurant is a destination in and of itself.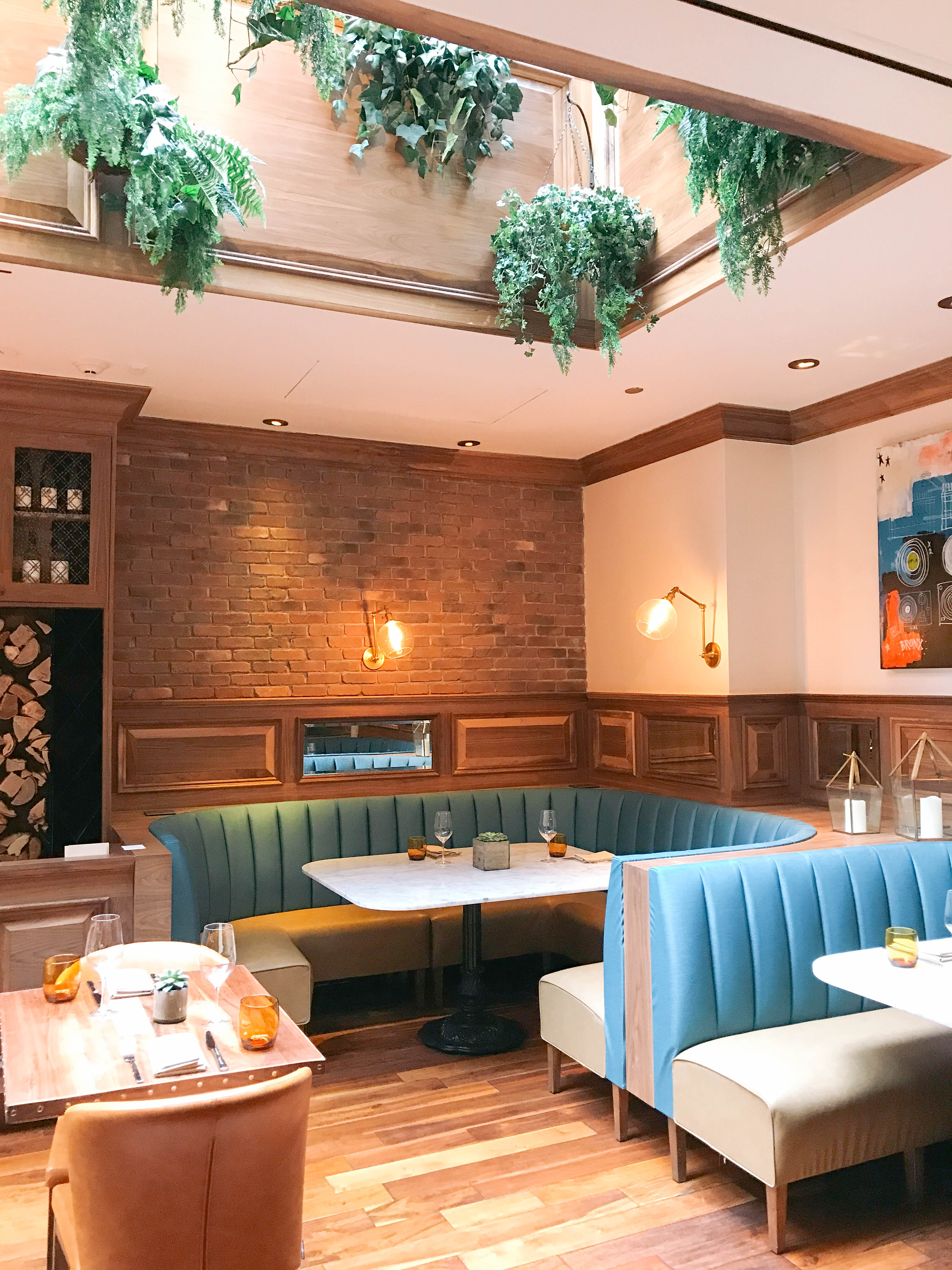 Already a favorite spot in the neighborhood, a recent renovation gave way to the new and exciting Society Cafe. Gone are the red booths and dark walls, replaced by stunning teal booths and a wonderful, bright & airy feel. The new color palette, accentuated by the massive sky light, makes the dining space feel modern and welcoming.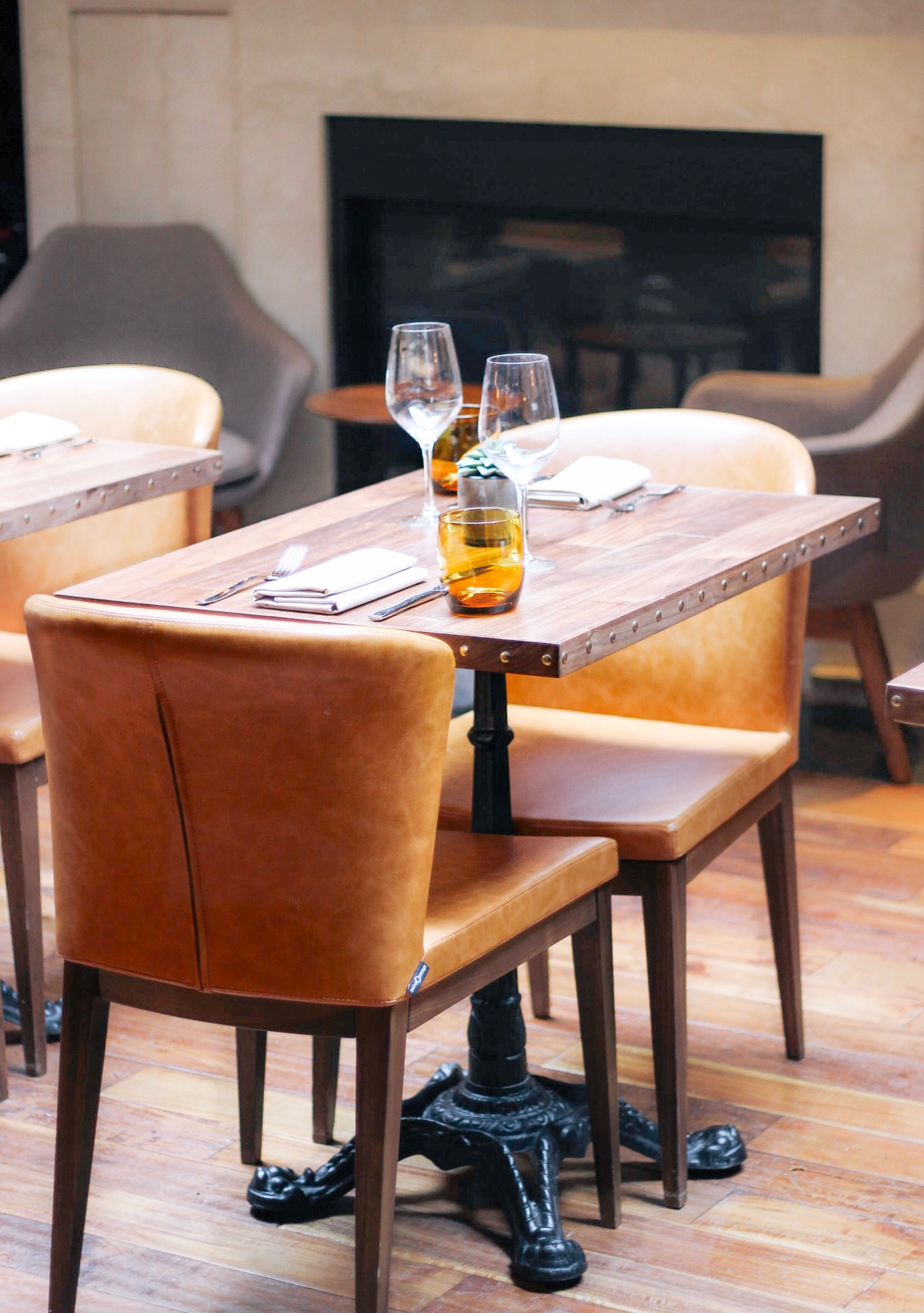 Awash in the glow of pendant lights, the bar area invites you to sit for a pre-dinner cocktail or meet friends for an after work drink. The Society Sangria is a superb choice and perfectly combines the familiar flavors of a sangria with unexpected subtleties of banana liqueur.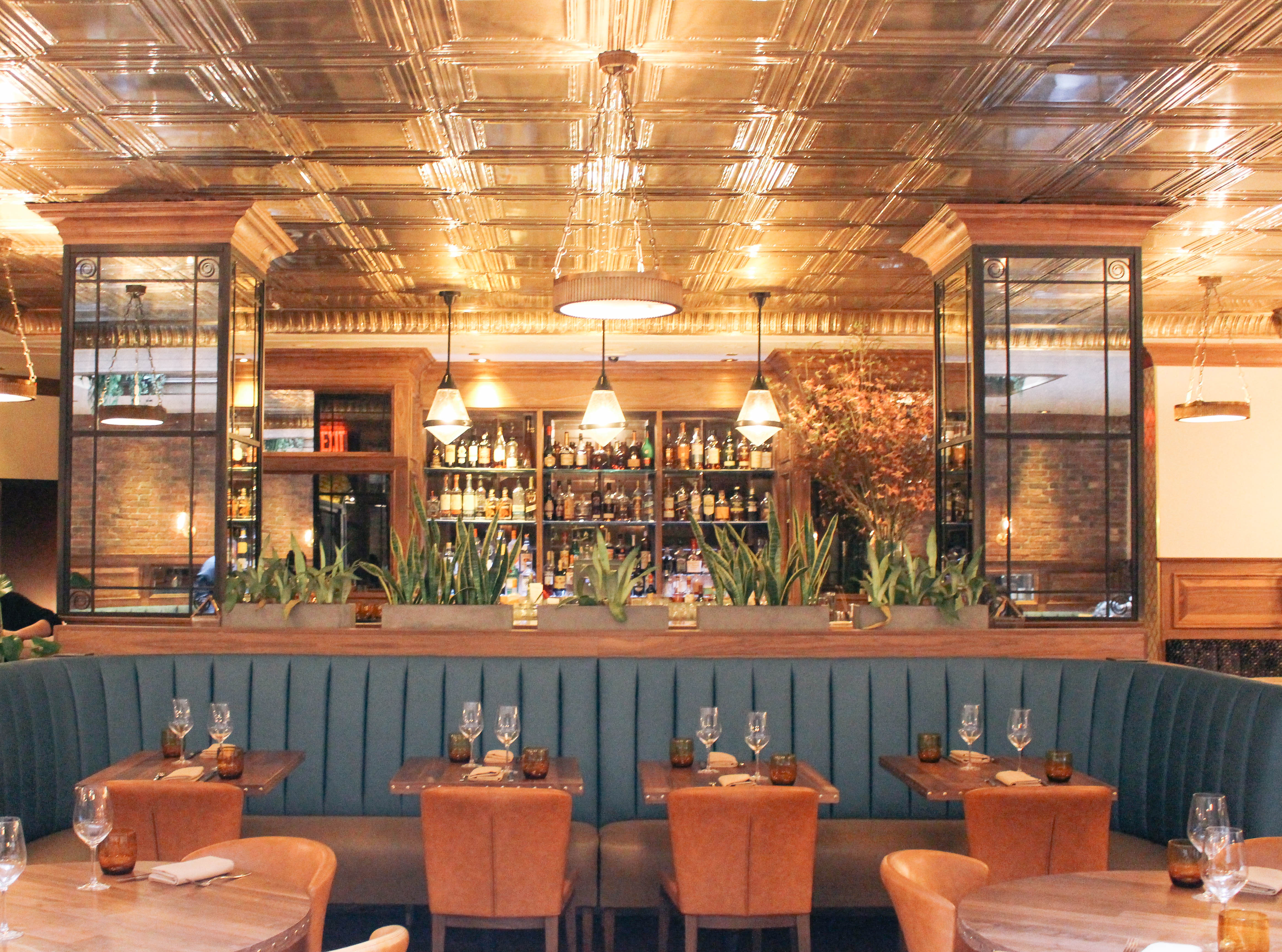 While the new design is beautiful, it's the food that really stands out. The restaurant brought in Executive Chef Chris Zabita, who previously worked at Bar Boulud and Marc Forgione, to run the kitchen. By creating a seasonal, innovative menu, Chef Zabita strives to sources local ingredients whenever possible in his dishes.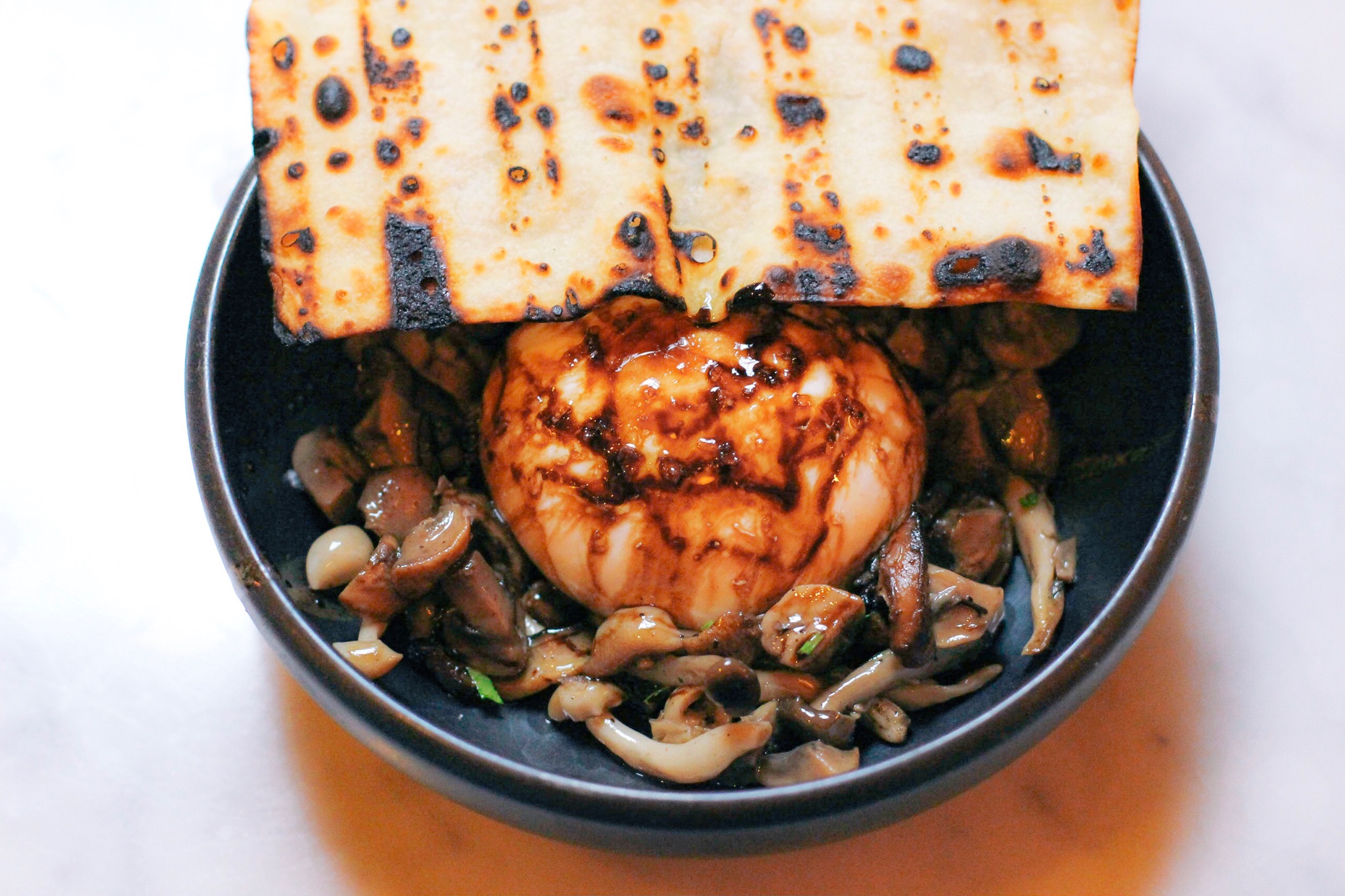 Start your meal with the to-die-for creamy burrata, served with sautéed mushrooms and drizzled in balsamic vinegar & truffle oil.  It's one of the most delicious and flavorful appetizers we've feasted on in awhile.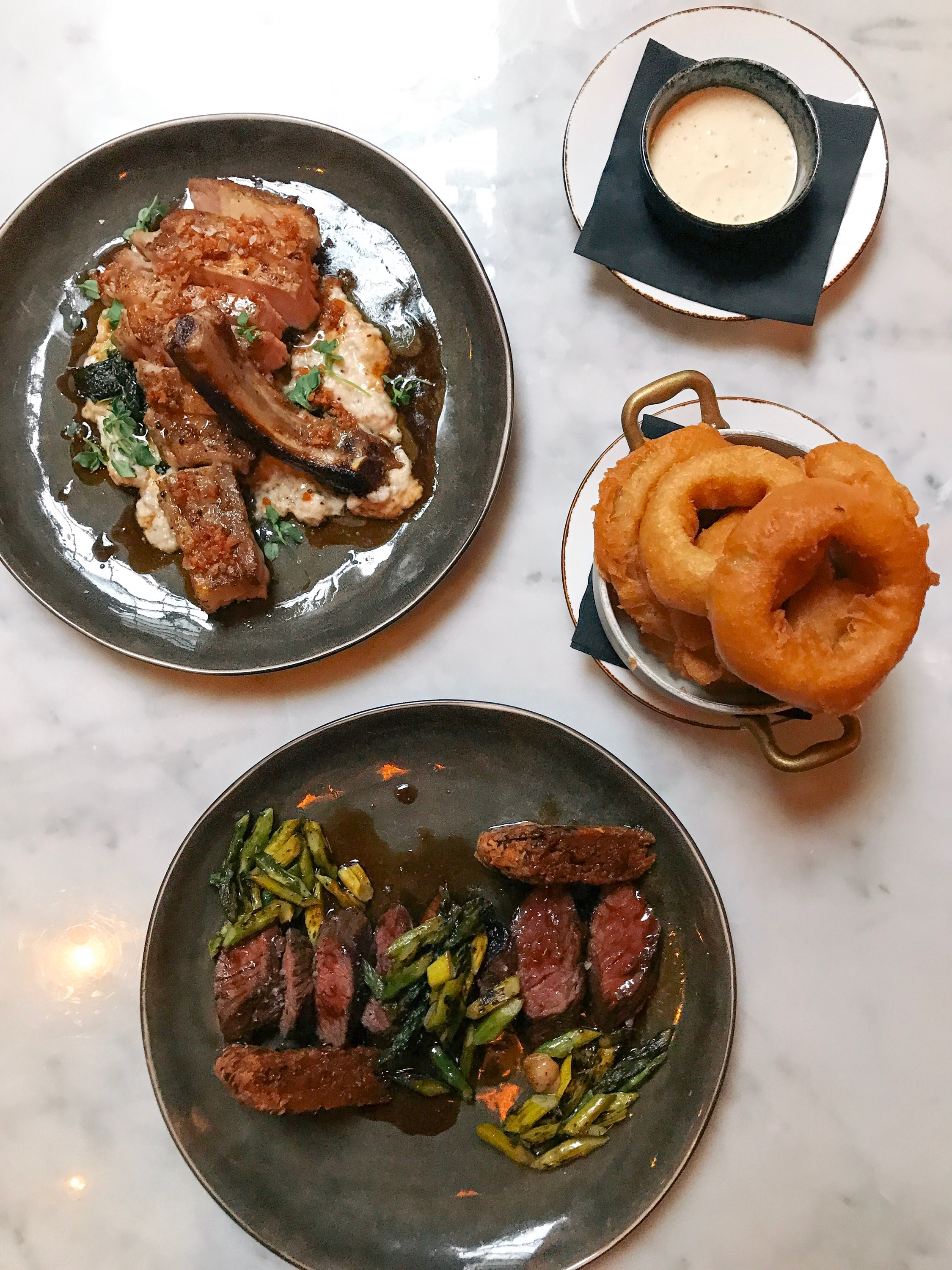 Next, opt for the Berkshire Pork Chop with green market red grits or the Creekstone Farms Hanger Steak with parsnip hash-browns and asparagus. Whatever you do, a side of onion rings is a must.
Finally, you can't leave without trying Chef's fun take on Tres Leches. Instead of a cake, it comes in a self-contained sphere of delicious atop a bed of cookie crumble. With a pour of warm milk, the shell melts away to expose caramelized banana and cake. All the ingredient swirl together for the perfect flavor combination.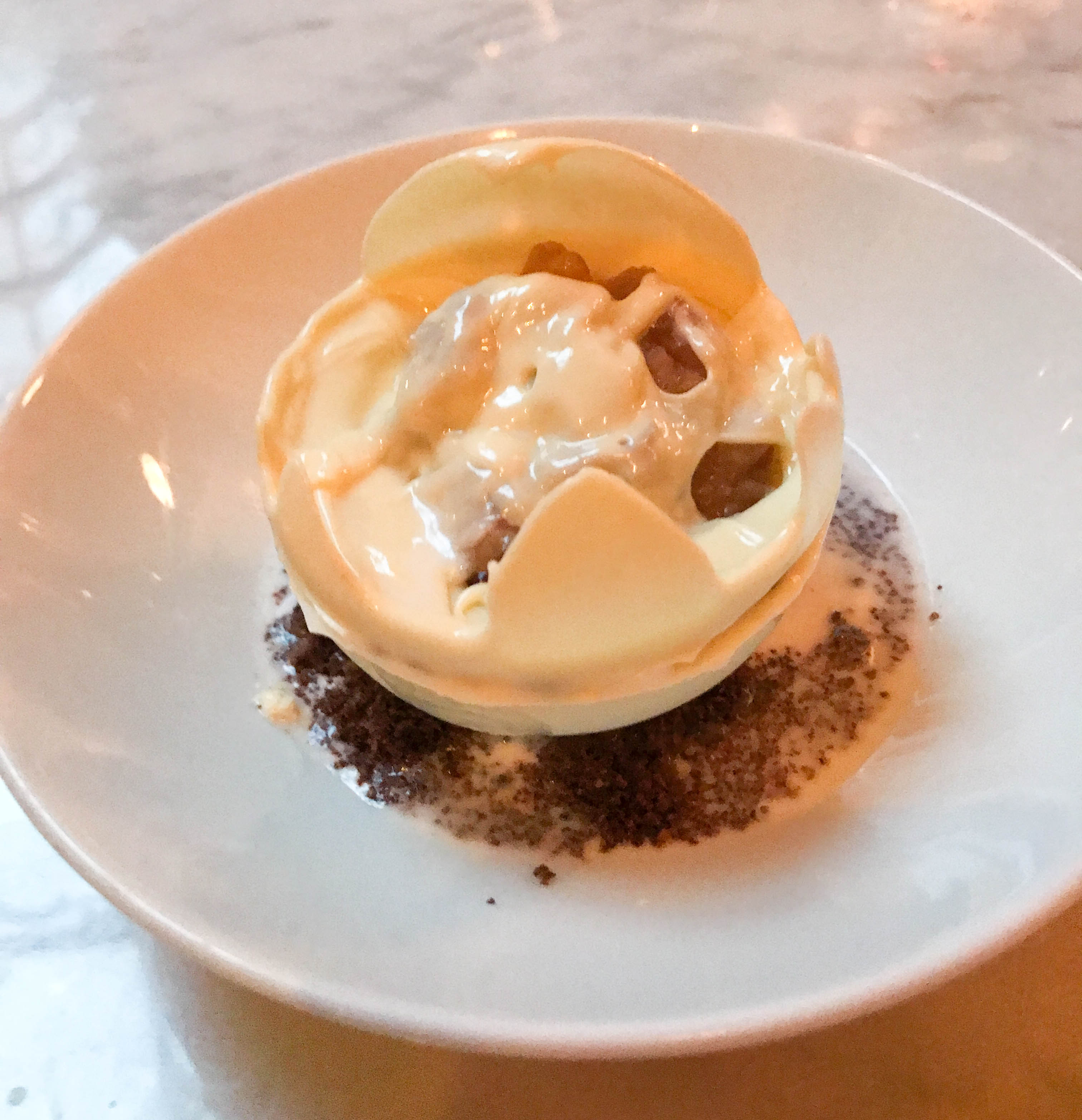 The recent renovation and revitalized menu certainly puts Society Cafe high on the radar of NYC foodies. Whether it's for a romantic dinner or a meal with friends, you'll surely be coming back to this GreenVillage eater time and time again.
---
Compass + Twine was a welcomed guest of Society Cafe and thanks them for a wonderful meal. As always, all opinion are our own. 
Comments