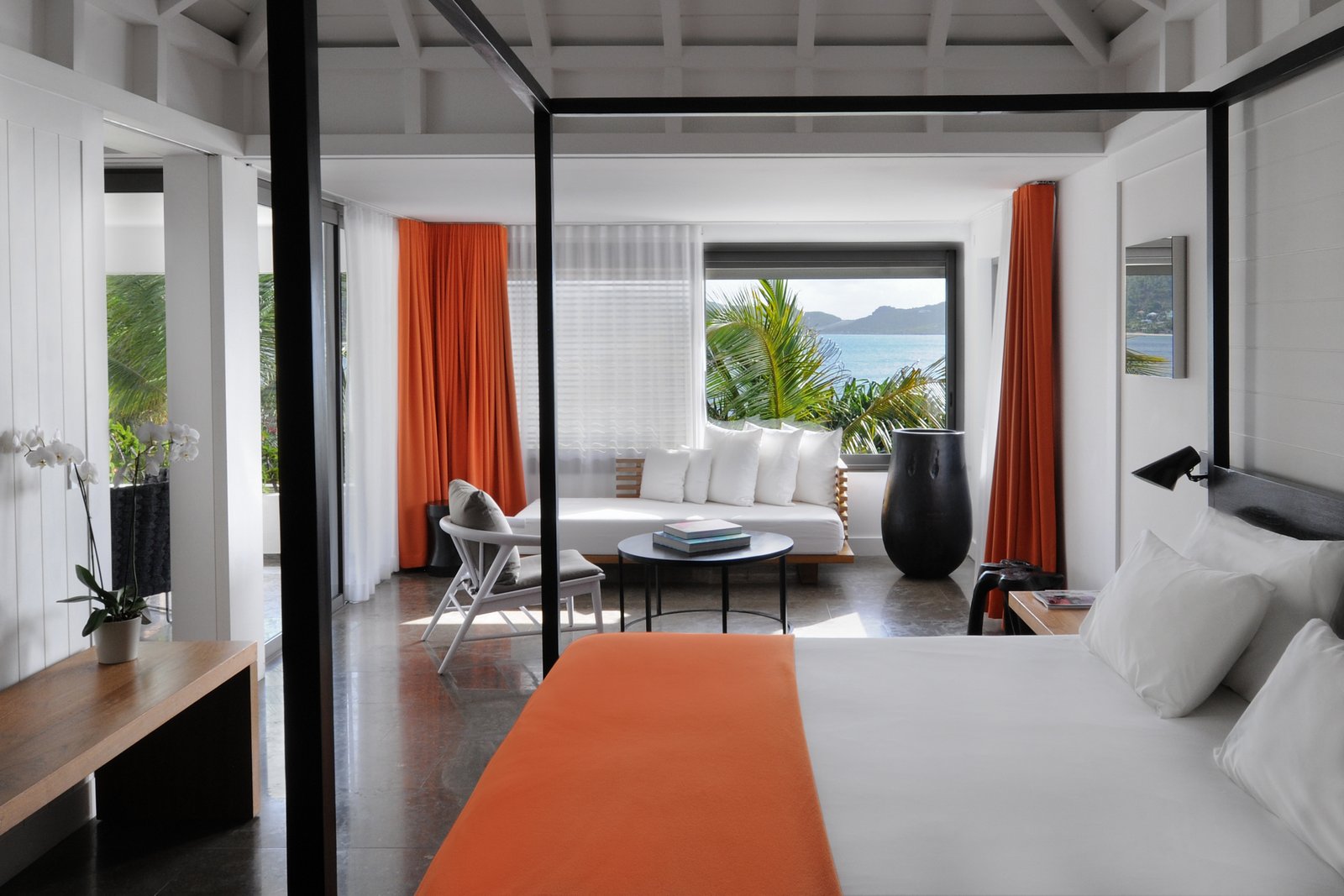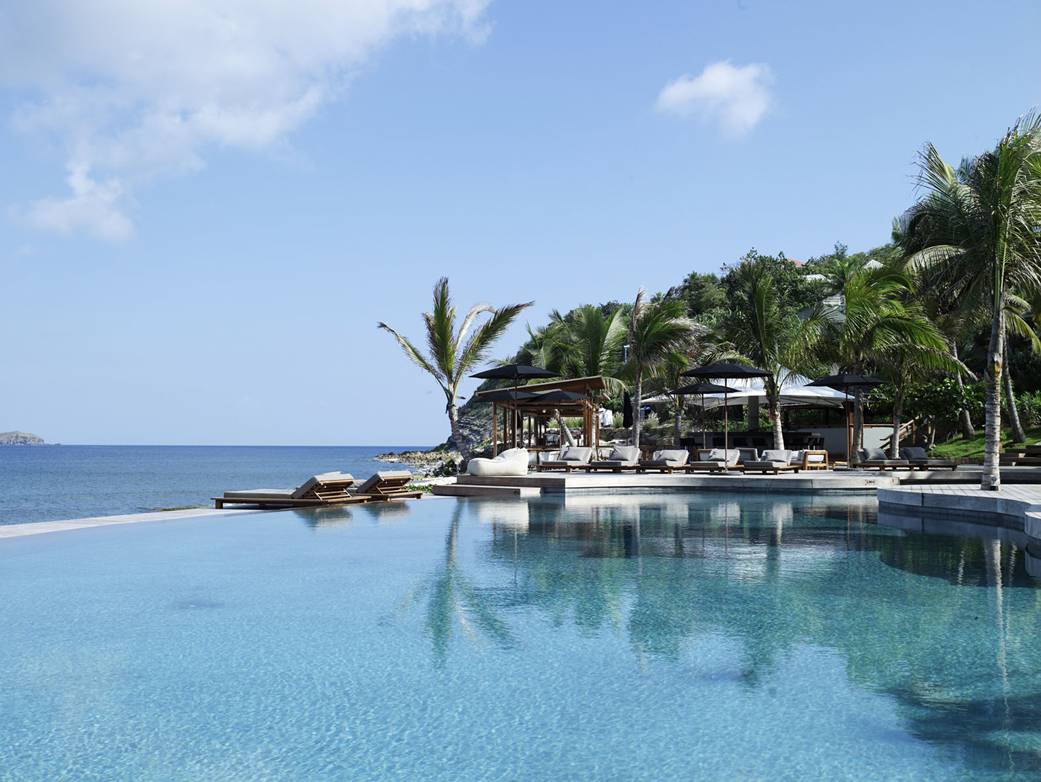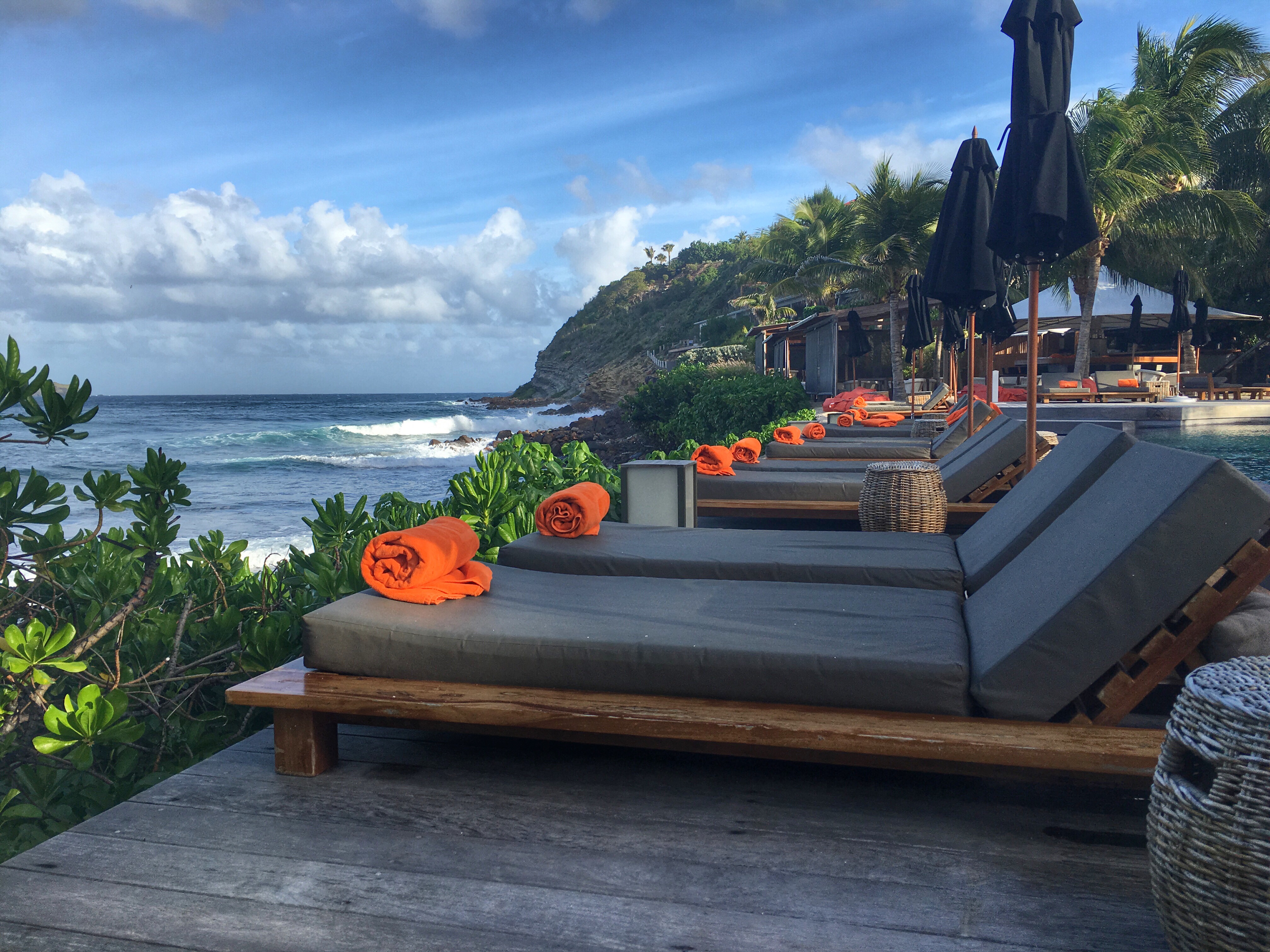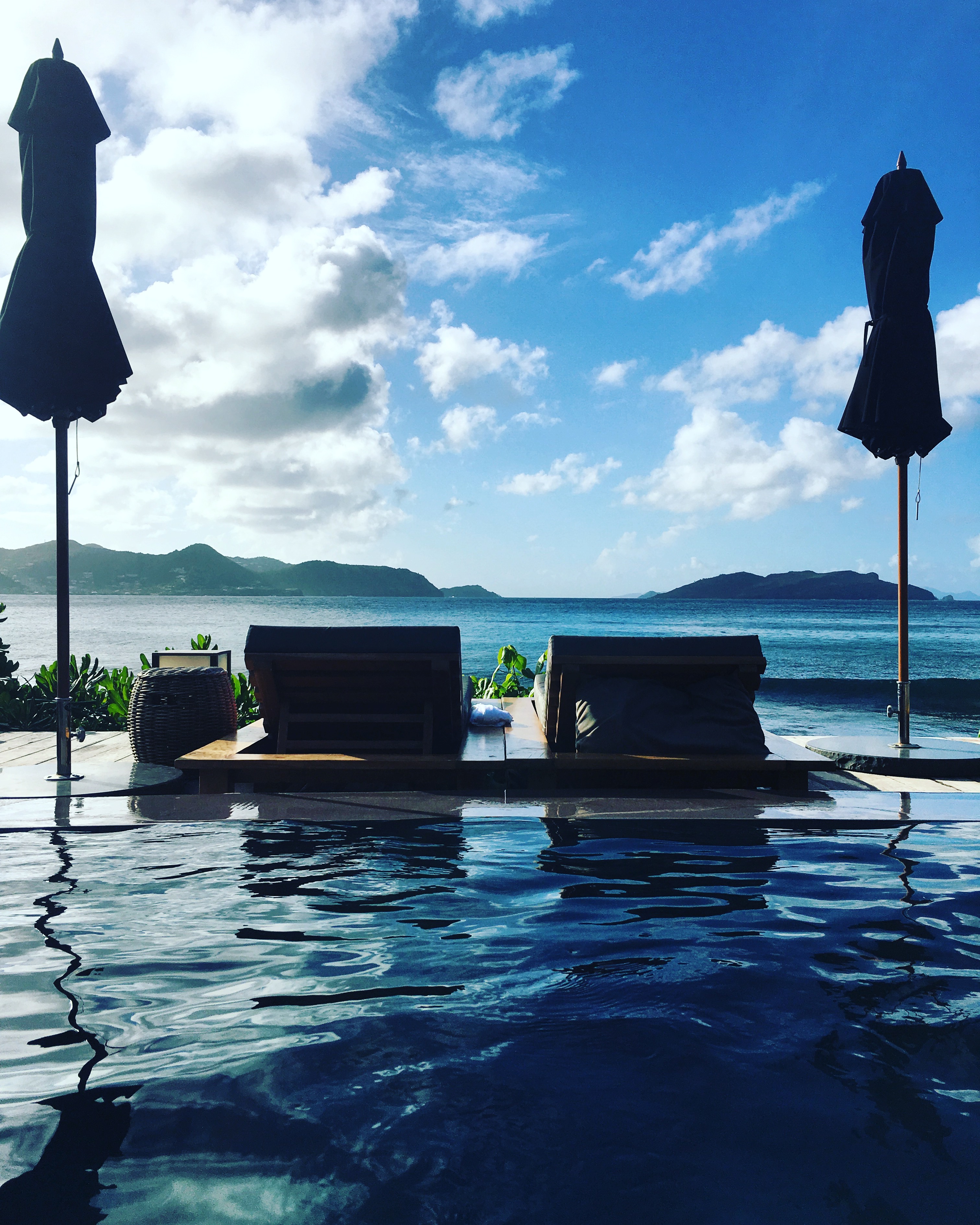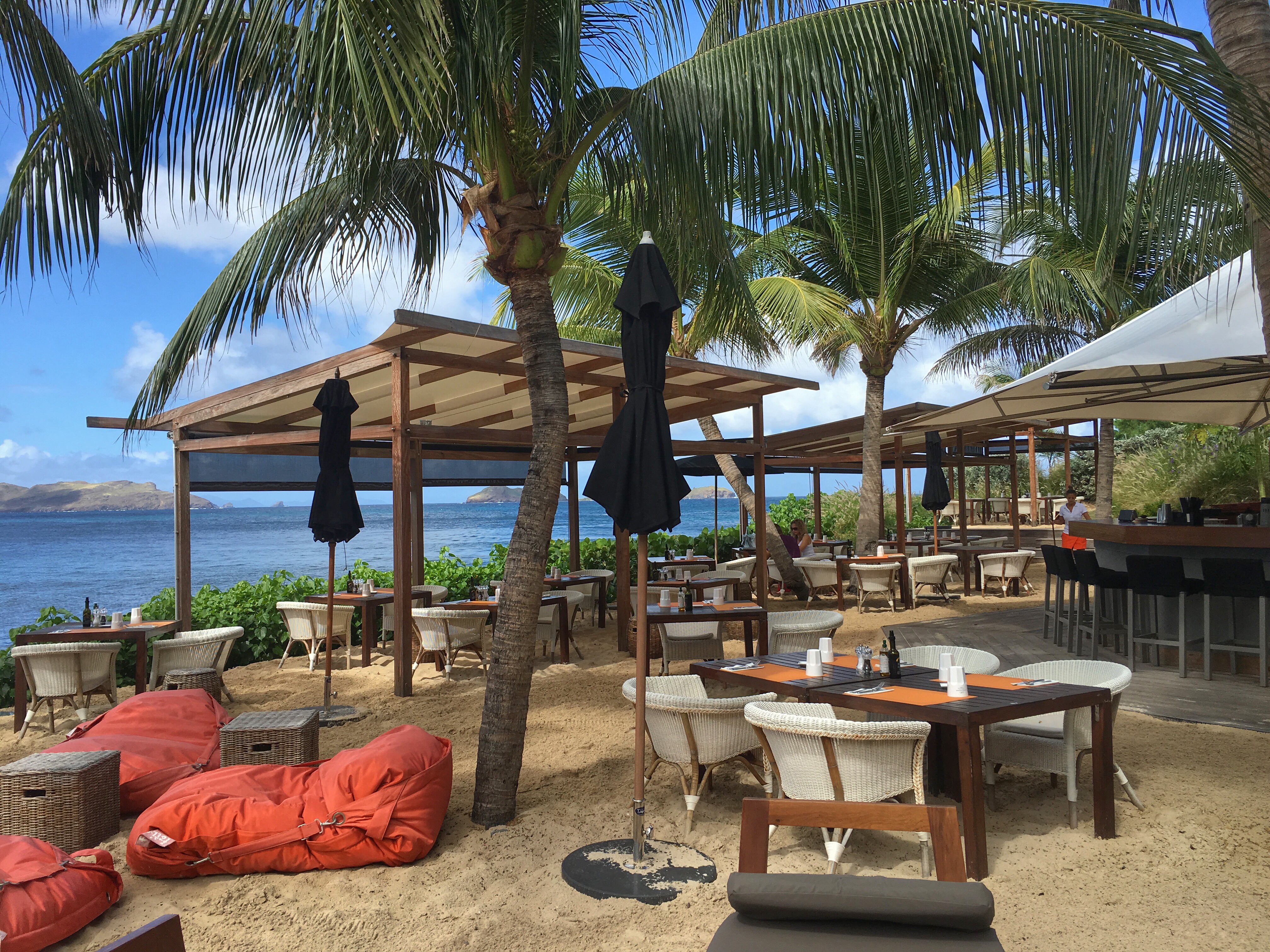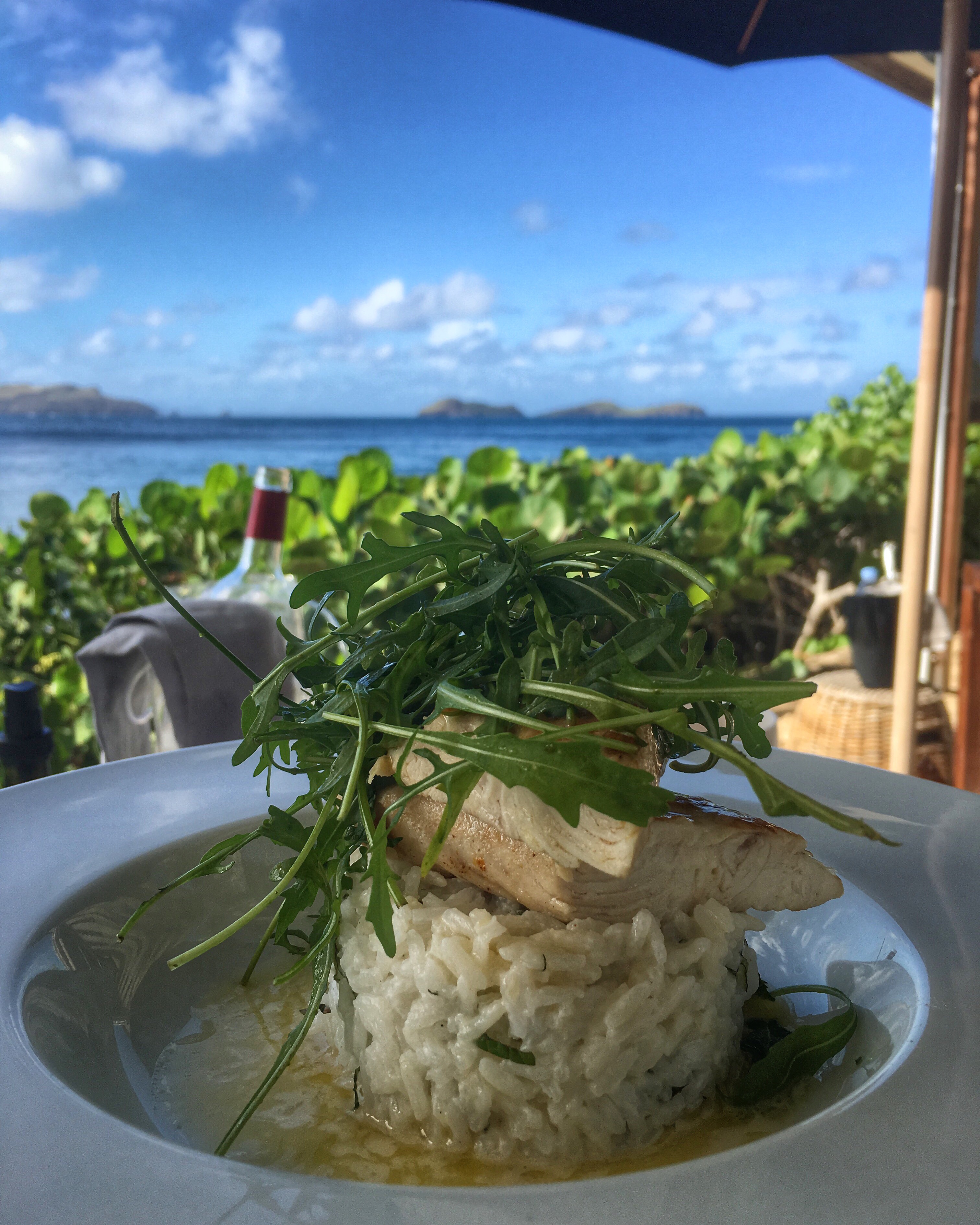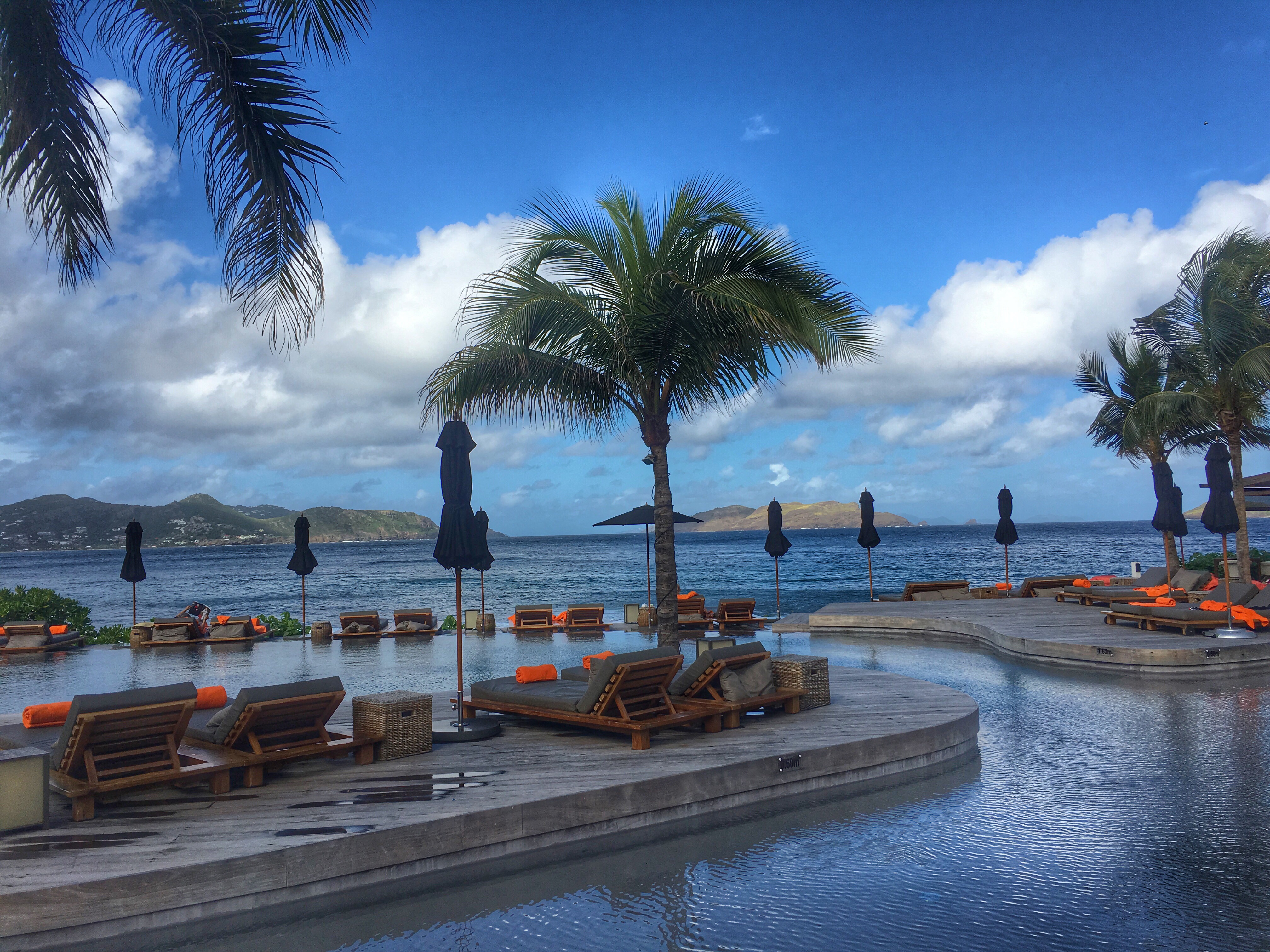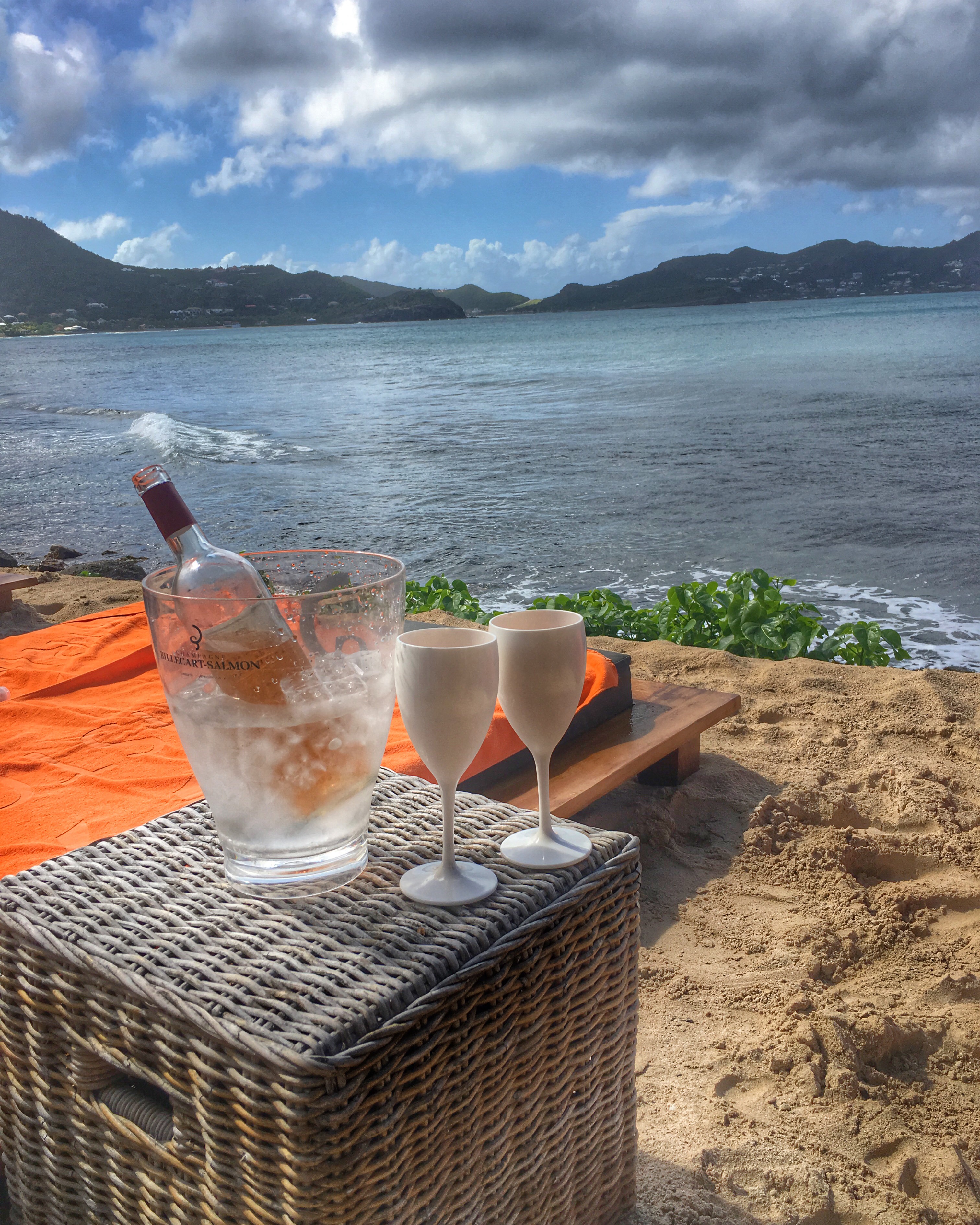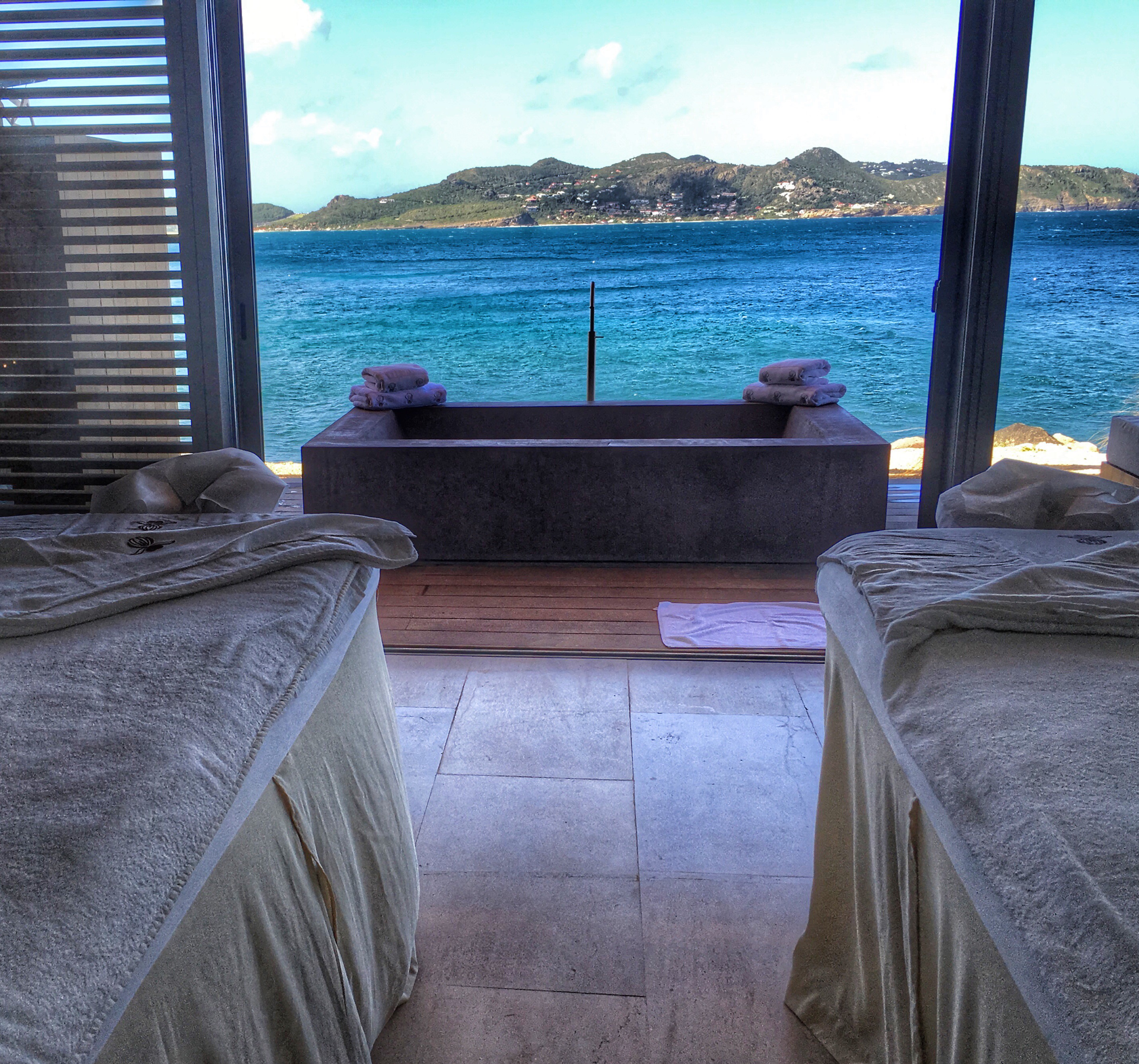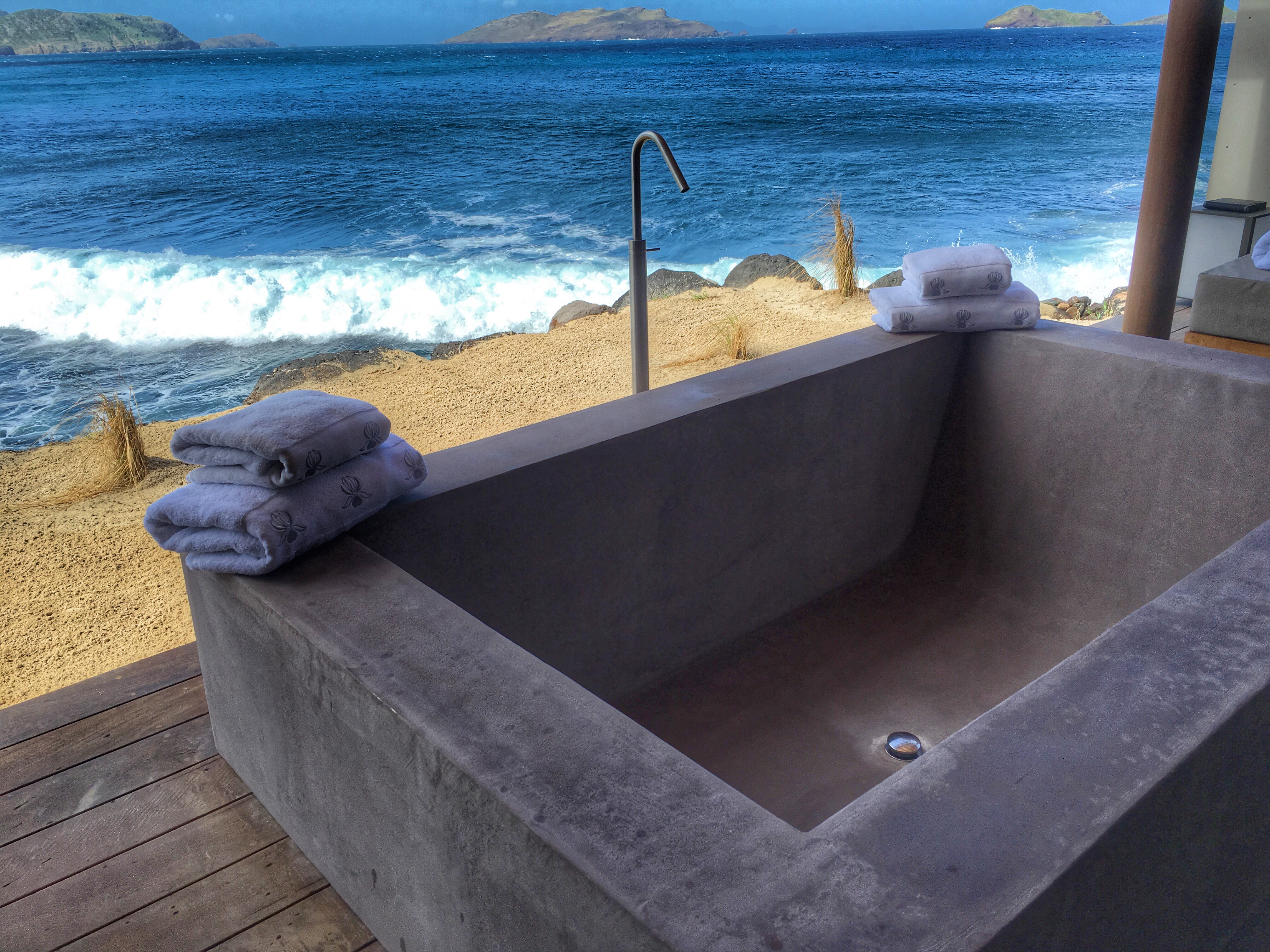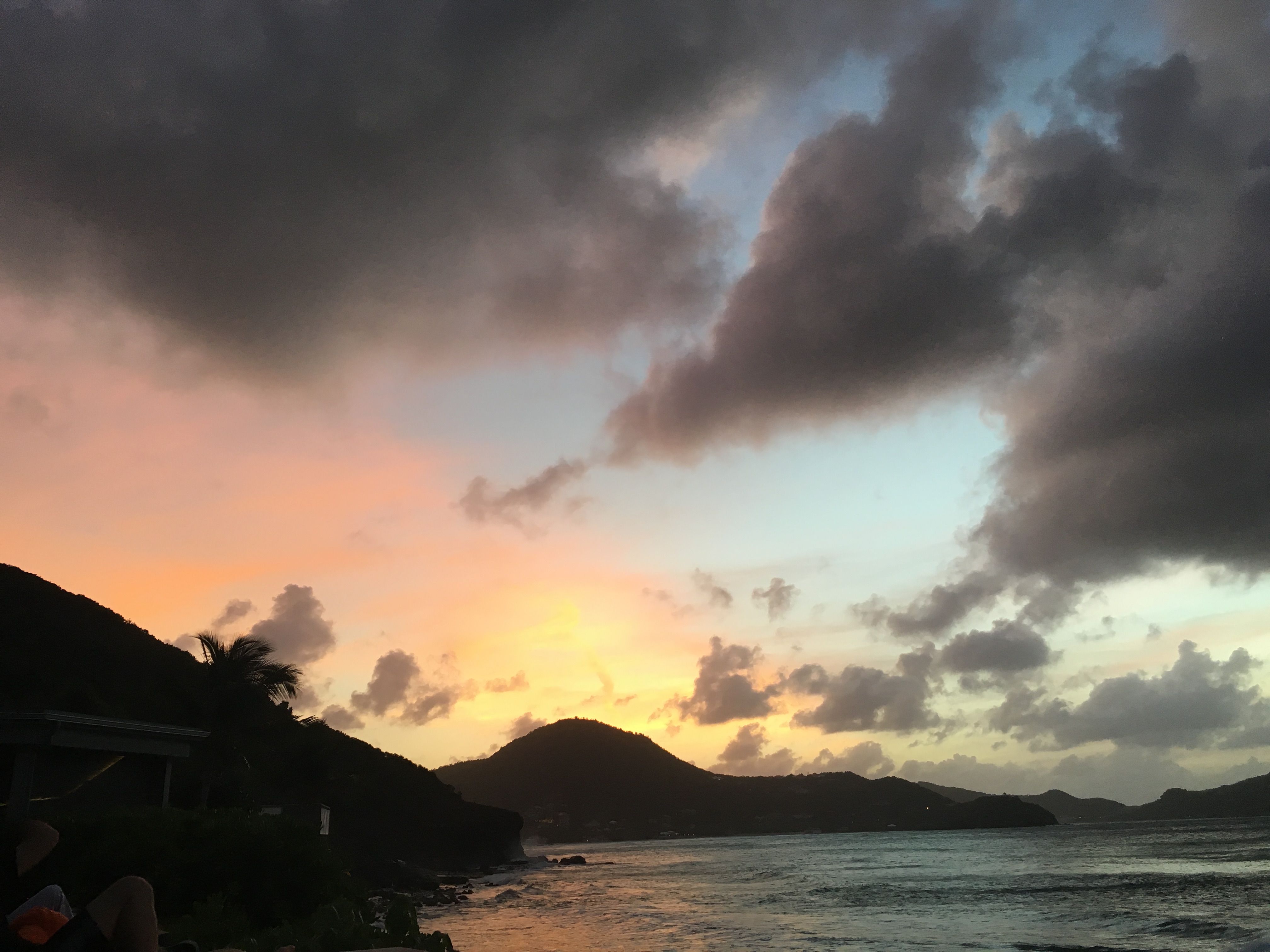 Photo Cred: Hotel Christopher and Compass + Twine
Close your eyes and imagine a place with crystal clear water, perfect weather, that laid-back Caribbean attitude, all of your favorite French foods, endless fresh seafood, and rosé coming out your ears. See that place? It's called Saint Barthélemy.
While not the easiest island to get to in the Caribbean, we promise it's worth the extra hop, skip & jump to arrive on quite possibly our favorite tropical island. From New York City, you can fly direct to St. Maarten in 3.5 hours. From there, you can either take a ferry to St. Barths or a quick flight in a tiny prop plane. Go with option number two because traveling by sea takes at least an hour, while the flight is a quick 10-minutes. However, this flight is not for the faint of heart. The small, 8-person plane approaches the island in a fist-clenching manor and lands so abruptly we thought we were a-crashin'. But, you must trust that these pilots make the trip dozens of times a day and are quite skilled at landing planes on the shortest runway ever. So… now you're ready for a cocktail.
The swoon-worthy Hotel Christopher is built right on the edge of the ocean on a picturesque rocky overhang. You can spend an entire afternoon sipping rosé, listening to the waves crash onto the shore beneath you and taking in the crazy-gorgeous views. The pool loungers are set so close to the cliff-edge, it feels like you're floating on the water. When you get too warm, you can take a dip in the beautiful circle shaped swimming pool, feeling almost like a lazy river.
The hotel has a casual bar called Restaurant Mango, tables set in sand, right next to the pool where you can grab a drink or some lunch. The main restaurant, Taïno, affords spectacular views looking out on the ocean. They serve delicious food, conjuring all the best of the French essence while also incorporating a light, airy Caribbean flavor. The breakfast spread at Taïno includes everything you love about French food – baguettes, full-fat yogurt, fruit, cheeses and cured meats; we happily ate there every morning. The dinner menu mixes a healthy dose of luxurious French pastas and meats with light and oh-so-fresh fish that brings in all the flavors of the Caribbean.
The property itself is small, perhaps only 40 rooms, so the service is top notch. The rooms, which range from standard queens to an ocean-view jacuzzi suite, are elegant in style, with crisp white walls accented by Hotel Christopher's signature orange drapery. Each spacious guest room includes a sitting area and most have been recently renovated. The property also includes a fitness center and a spa with the most gorgeous views of the ocean. Book a massage, and listen to the water beat up on the shore while you relax, then take a dip in one of the private bath tubs and hopefully you'll be entertained by a surfer or two trying to catch a wave down below. Hotel Christopher truly is one of the dreamiest places, set on one of the most gorgeous islands, on the planet. Our advice is to go now- don't wait!
Comments