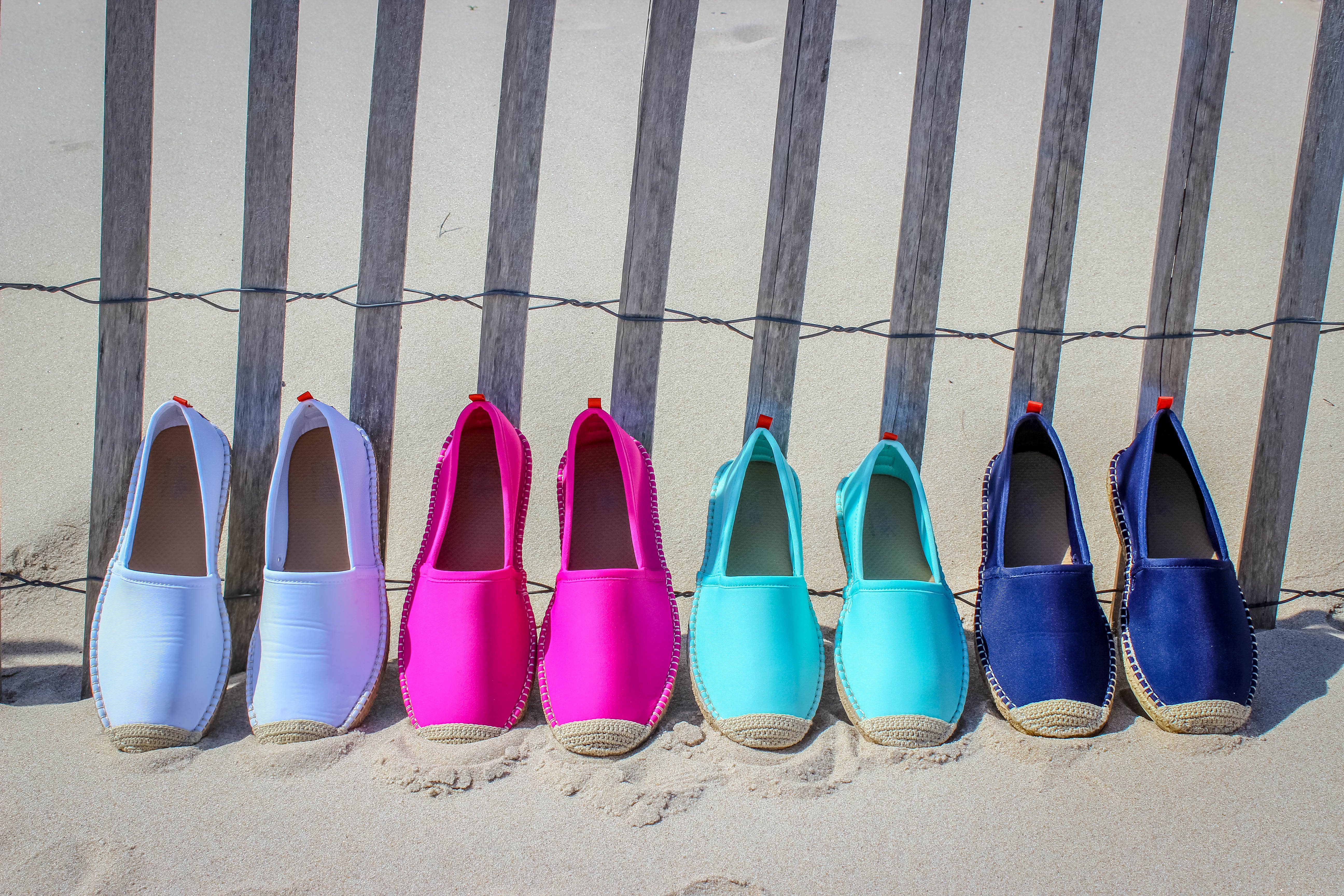 Finally – a chic beach shoe!
Bike to the beach, walk in the surf, then meet up your friends for a lobster roll lunch – wearing one cute espadrille the whole time. Sea Star Beachwear's Beachcomber Espadrille goes stylishly into the water and out. Versatile beyond your wildest dreams, they can serve as a boat shoe, beach shoe, pool shoe… even your every-day, dry-land espadrille.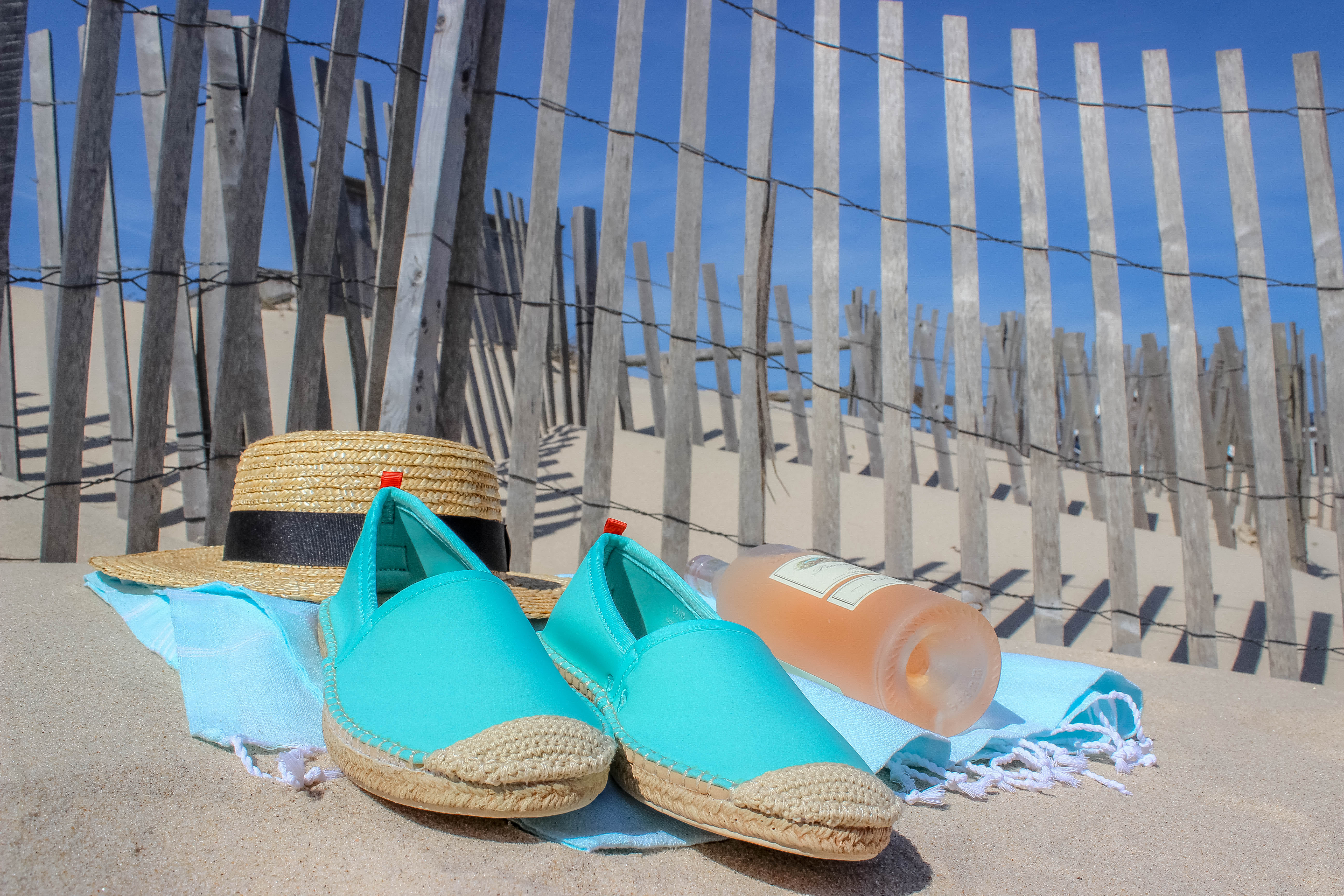 Designed with neoprene (think dive suits) on top and a protective rubber sole on bottom, the espadrilles dry out in the sunshine in 10 minutes. The company makes their own neoprene that's light and breathable, just for their shoes. The color choices run the gamut, from fun shades like turquoise and hot pink, to the classics like black and white.
On rough beaches, protect your feet from coral in the water or seashells on the shore – all without sacrificing appearance. We cringe thinking back to those big black, bulky beach shoes your mom made you wear as a kid. No, thank you. While the Beachcomber Espadrilles function across a range of environments, we love that they still maintain the same classic rope-look of a traditional espadrille.
To us, the notion of 'barefoot luxury' has always meant being in some chic locale with your toes in the sand… but barefoot luxury might have just found itself a shoe.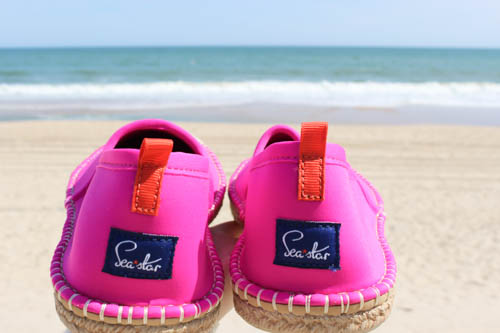 Current colors include: marine blue, black, lighthouse red, hot pink, orange, cobalt stripe, aqua, dark navy & white.  And keep an eye out for more fun shades coming out this later this summer.
---
Comments