Mexico City's "foodie" scene has exploded in recent years, and nobody knows this better than tonight's interviewee. One of the city's preeminent food bloggers, Michelle Meyer chronicles her culinary adventures in Mexico's capital city and beyond on her blog MichelleOnBell.com.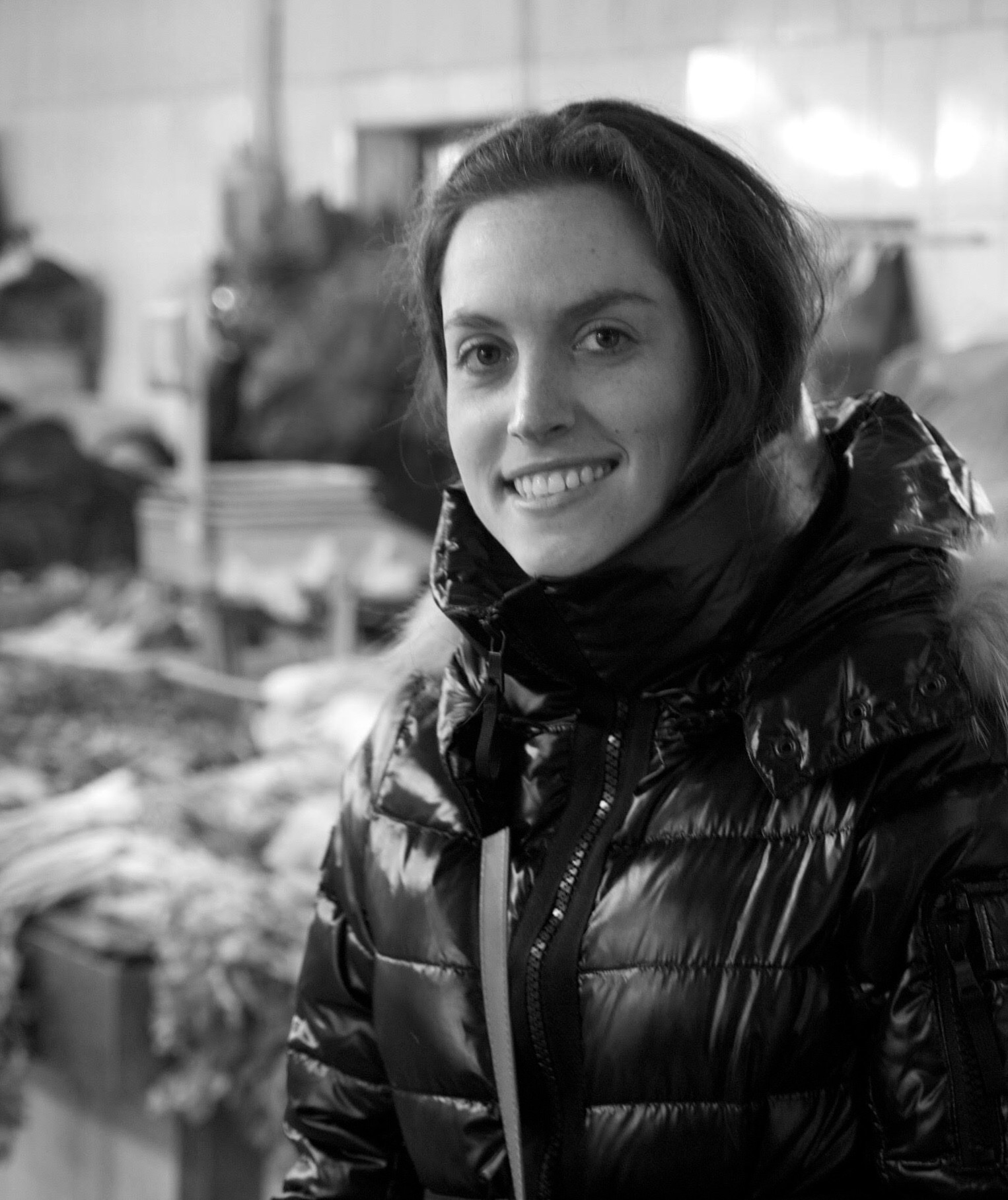 First off, congratulations to your hometown – Mexico City was recently named the #1 place to visit in 2016 by the New York Times. Of all the places that could have taken the top slot, what do you think makes Mexico City stand out?
I have to say as a Mexican I feel honored and proud to be #1 in the list. Although there are many amazing cosmopolitan cities in the world I think Mexico City has it all, including an outstanding gastronomy scene, an amazing history and culture, new and upcoming designers and architects, and a fascinating night live. In my opinion Mexico City has always been underrated or taken for granted however during the last few years, with all the growth and the international attention, it has begun to get people to understand what an amazing city it really is!
It has to be an exciting time to be a food blogger there, tell us a little bit about MichelleOnBell.com and how it came to be.
It is really exciting to be a food blogger and to promote the gastronomy part of my city both for locals and for tourists. I have lived in a number of cities both in the US (Chicago, NY, Miami) and Europe (Crans Montana, Switzerland and Barcelona) and as a big foodie I used to do these big Excel lists of restaurants and things to do. Whenever someone I knew went to visit any of these cities I would send them the lists so they knew where to dine. I remember them telling me especially when I sent them the NYC list, "Michelle are you crazy I'm going to be in Manhattan for three days not one month! "
So one day almost a year ago I decided I wanted to share these lists with everyone and started writing restaurant reviews and destination tips for michelleonbell. At first it was just on restaurants in Mexico City since that's where I live, but I now have expanded it so its more international. I write reviews on my trips, for example I just visited China and Japan in December and have written reviews about these countries. Also, my sisters who live in NY and DC are starting to help me with reviews and tips on both of these cities, my parents keeps saying its a family business now!
I'm sure it's hard to narrow down, but what are 3 restaurants in Mexico City that you're really loving right now?
This is a tough question as there as so many restaurants in the city! I would have to say Huset which is a new place with an amazing patio in la Roma neighborhood. This restaurant from chef Maycoll Calderon has a seasonal menu with international dishes, I was just there two weeks ago and their salmon with mashed potatoes was outstanding. Tori Tori is my favorite Japanese restaurant in Mexico City by far. Their location in Temistocles (Polanco) not only is one of the coolest restaurant in terms of design and architecture I have been to, but their tuna bowl is just incredible.
Lastly I would have to say Guzina Oaxaca, a fairly new restaurant in Polanco neighborhood that offers Mexican dishes from Oaxaca a state in the southwestern part of Mexico. It is important to mention that each state in Mexico has very diverse dishes and flavors and in Guzina Oaxaca you can enjoy a variety of them including mole and tlayudas.
Why do you think the 'foodie' scene has exploded there recently?
I would say it has recently exploded because of the amount of chefs and the diversity of the Mexican gastronomy. Thanks to some big chefs such as Enrique Olvera and Elena Reygadas who have taken Mexican gastronomy to an international level. Mexico has played a big role in the foodie scene recently with major recognitions and participation in the 50 best Latin America's restaurant lists by San Pellegrino. We now have some of the most recognized establishments such as Pujol, Biko, Quintonil and Rosetta
There are so many different neighborhoods in Mexico City, how does one navigate all of them from a culinary standpoint?
Although there are many neighborhoods in the city and each one of them has its own distinct personality you can find all types of food in each neighborhood. Polanco for example is known for its preppier and more high-end restaurants including Cipriani, Nobu and The Palm. La Roma, Condesa or Juarez are neighborhoods with new gastronomical proposals. New upcoming chefs tend to open restaurants around these neighborhoods and there are many new bars and clubs which open around these areas as well. Similar to what happens in Manhattan with the more trendy neighborhoods such as the East Village and Soho.
You've lived and travelled all over the world, any stand out food experiences?
I would have to say that my meal in Quintonil by Chef Jorge Vallejo in Mexico City was one of the best experiences I have ever had. Quintonil was just awarded #6 at the Latin America's 50 Best Restaurants and it was well deserved! Throughout my meal I experienced amazing new flavors and some of the best dish presentation I have ever seen. It was like a was eating a work of art from my plate!
What does 2016 have in store for you?
I think this will be an important year for michelleonbell.com in terms of growth and recognition. I want my blog to be an efficient tool for locals and international tourists when visiting Mexico. You can usually find well established restaurants in a variety of international websites but I try to focus on new restaurant proposals,what's new and trendy in the city.
I would also like to add that Mexican cuisine has gained popularity during the last few years and that one can find great Mexican restaurants in many cities. A perfect example is Cosme, the New York restaurant of famous chef Enrique Olvera. With this increasing popularity of Mexican food I invite you all to visit Mexico City and explore what it has to offer. Being the city with the most museums and with hundreds of restaurants trust me you will have a great time. Follow me @michelleonbell or visit my blog michelleonbell.com and don't hesitate to contact me if have any questions or need further tips.
Comments