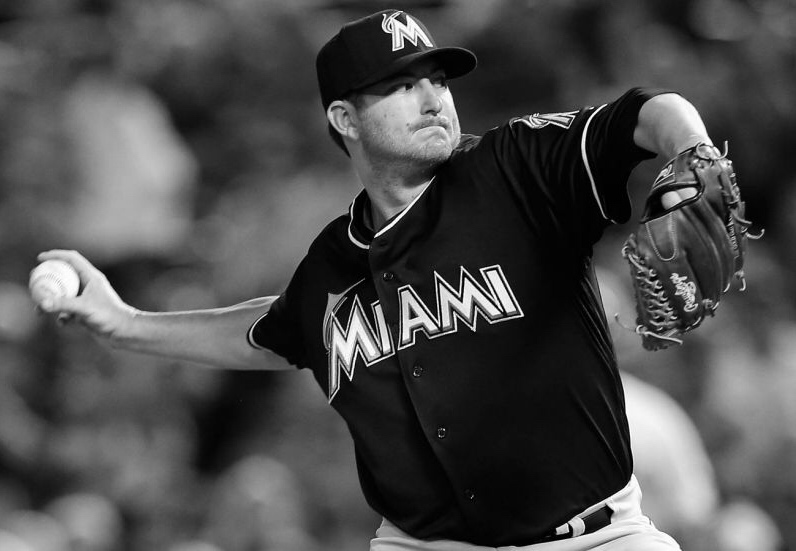 This week, MLB pitchers and catchers reported for Spring Training to kick off the season. Life as a professional baseball player also often means life as a professional traveler. Bryan Morris, a pitcher for the Miami Marlins travels to over 20 cities each year. Just before Spring Training started, we sat down with Morris who shared his perspective on the traveling life of a professional athlete.
---
Traveling with the Miami Marlins – even though technically it's for work – must also be pretty fun at times. Do you enjoy the travel aspect of playing baseball?
Yes, I enjoy traveling to the different cities because I get to experience places that I wouldn't have the opportunity to without baseball. It's fun to go to the different restaurants and shops in each city.
Being on the road so often, about how many cities to you think you visit each year?
I visit close to 20 cities each year. 
Any stand out favorites and/or least favorites?
My favorite two cities I get to visit are Chicago and San Diego. I don't really have a least favorite. I am blessed to be able to travel and experience so many different places.
Do you ever get downtime to explore the towns you're playing in, or is it all business?
Most of the time it is all business but I do get an occasional off day. I take advantage of those days to tour the cities. 
Tell us a little about your team's home town. What aspects of Miami make you excited to live there?
I love Miami's weather. I enjoy the restaurants and the diverse population. I'm also a fan of the beach. 
We're big foodies, as are our followers, any great restaurant recommendations or favorite meals?
I enjoy El Rancho Grande and Cafe Prima Pasta. Both are located on North Miami Beach. I also enjoy Lincoln street which is in South Miami Beach and has tons of restaurants and shops. My favorite restaurant there is Yard Bird. 
Most people think of the South Beach area, are there any parts of town you prefer or find to be underrated that our travelers should know about?
I like Midtown, which has really grown in the last couple of years and Bal Harbour which is north of Miami. 
We heard you welcomed a new member to the family late year. A big congratulations to you guys! What's it going to be like this season with a little guy on the scene?
I'm really excited to have him at the games and get to see me play. It's going to be hard to go on some of those long road trips without him. Thank goodness for FaceTime. I'm sure my wife and little man will travel some.
Comments