Love at first bite.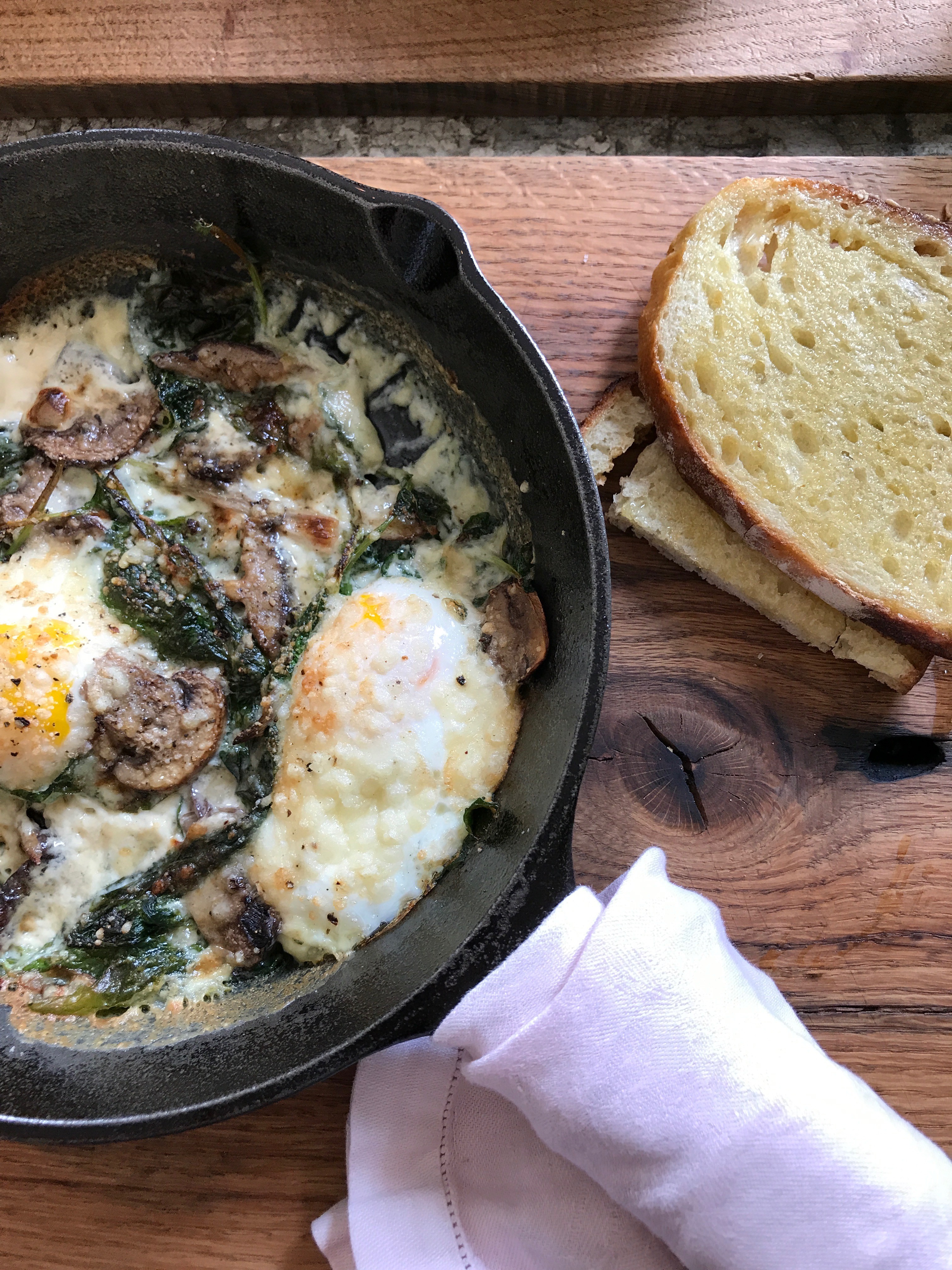 It doesn't happen often, but when it does ohhhh baby! Table on Ten in Bloomville, NY is reason enough to drive 3-hours from the city. The Catskills restaurant is serving some of the tastiest eats we've had on our many road trips.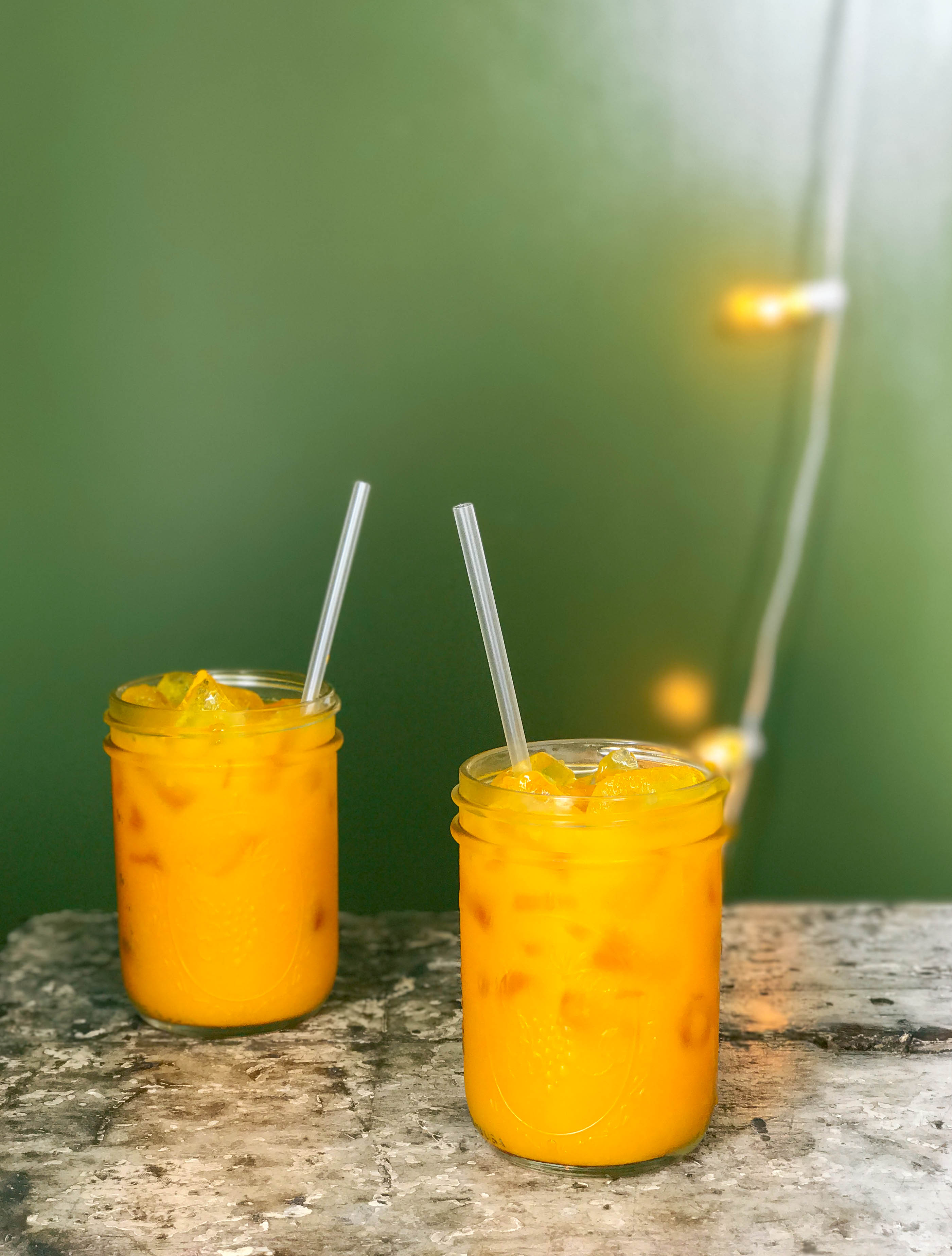 Let's start with the Turmeric Tonic, shall we? The color is amazing and as Sarah put it, "It makes you feel alive, just looking at it.". Yes, yes it does. Its ginger-y and orange juice-y and maybe a bit effervescent. The yellow-orange of the turmeric means you're sipping something good for you and that's a good thing because this beverage is addicting.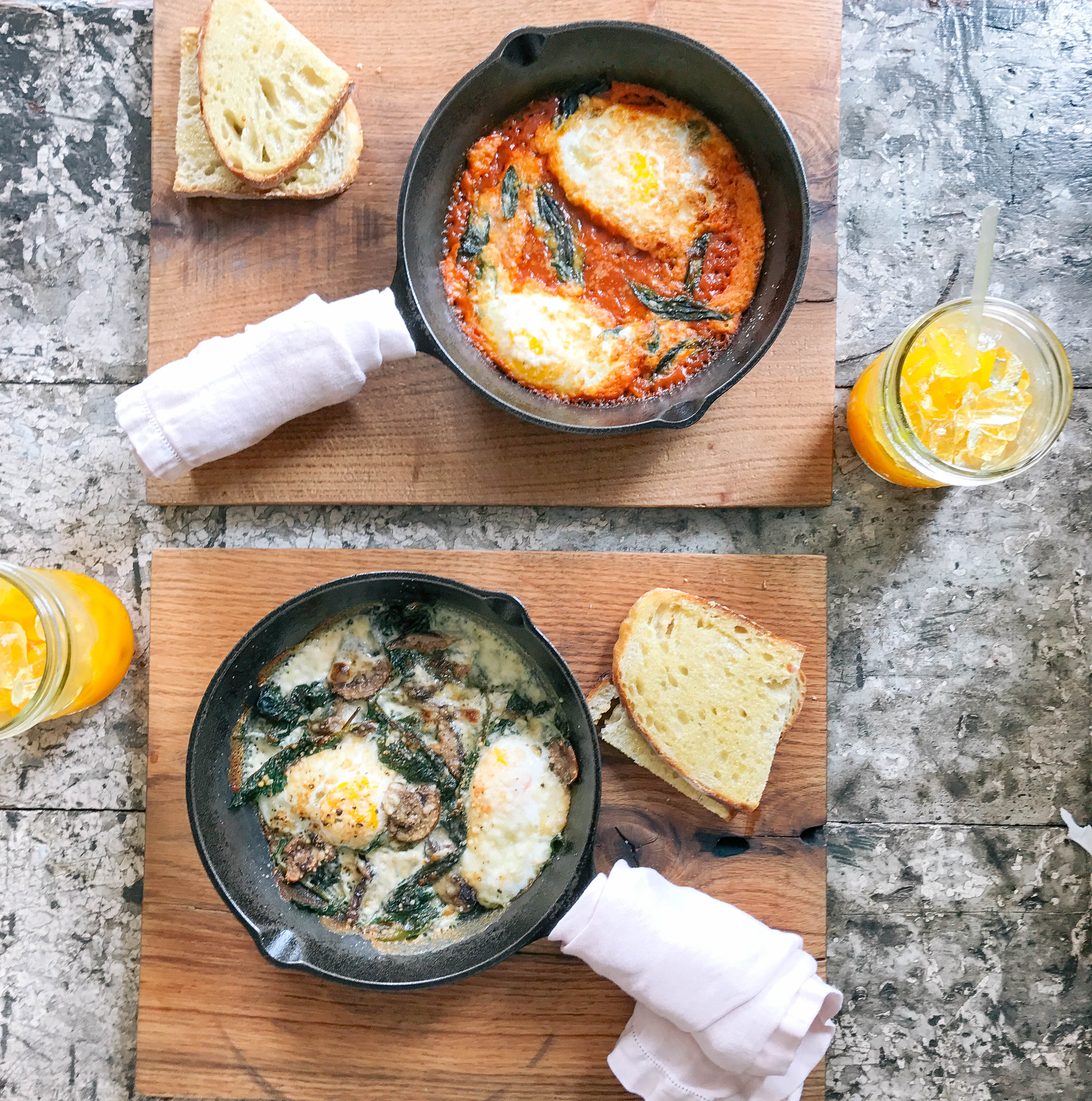 They've got a few tasty looking sandwiches on the menu but we opted for the baked eggs several days in a row. We can't decide which was better – red sauce or white – so we just kept ordering one of each. The bright yellow yolks burst and swirl together with the sauce and holyMAN the buttered toast is the perfect thing to sop it all up with. It's a meal that's perfect any time of day and sticks with you so it's perfect for post-hike or pre-drive back to NYC.
Up front, they've got sweet treats from Brooklynites Four and Twenty Blackbirds- pies, cookies, and crumbles- perfect for a to-go snack.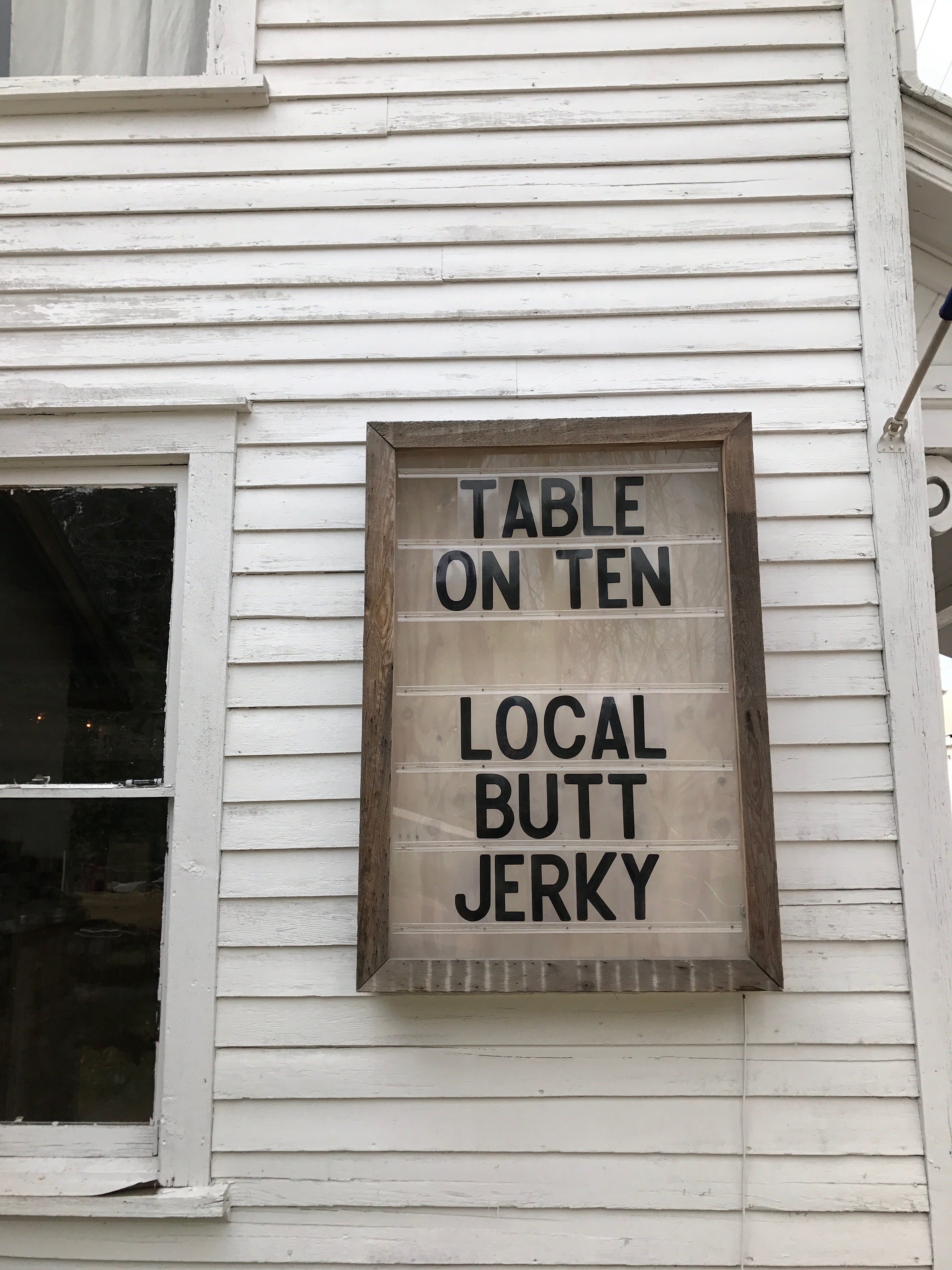 We're not sure exactly what Butt Jerky is, but we're intrigued. If you ever find yourself in the Northern Catskills neighborhood of Bloomville, be sure to stop in for a meal here at Table on Ten.
Comments