For more than a decade, a European restaurant has claimed the coveted top spot on the 'World's 50 Best Restaurants' list. Not since Napa's French Laundry in 2003 and 2004, has an American restaurant worn the proverbial crown. But on April 15th of this year, New York City's beloved Eleven Madison Park walked away with the honor of world's best restaurant.
From start to finish, the 3-star Michelin establishment doesn't miss a beat; in fact, it over-delivers. It's one thing to experience an epic meal, but it's another to do so in a enjoyable, almost fun setting coupled with gracious service.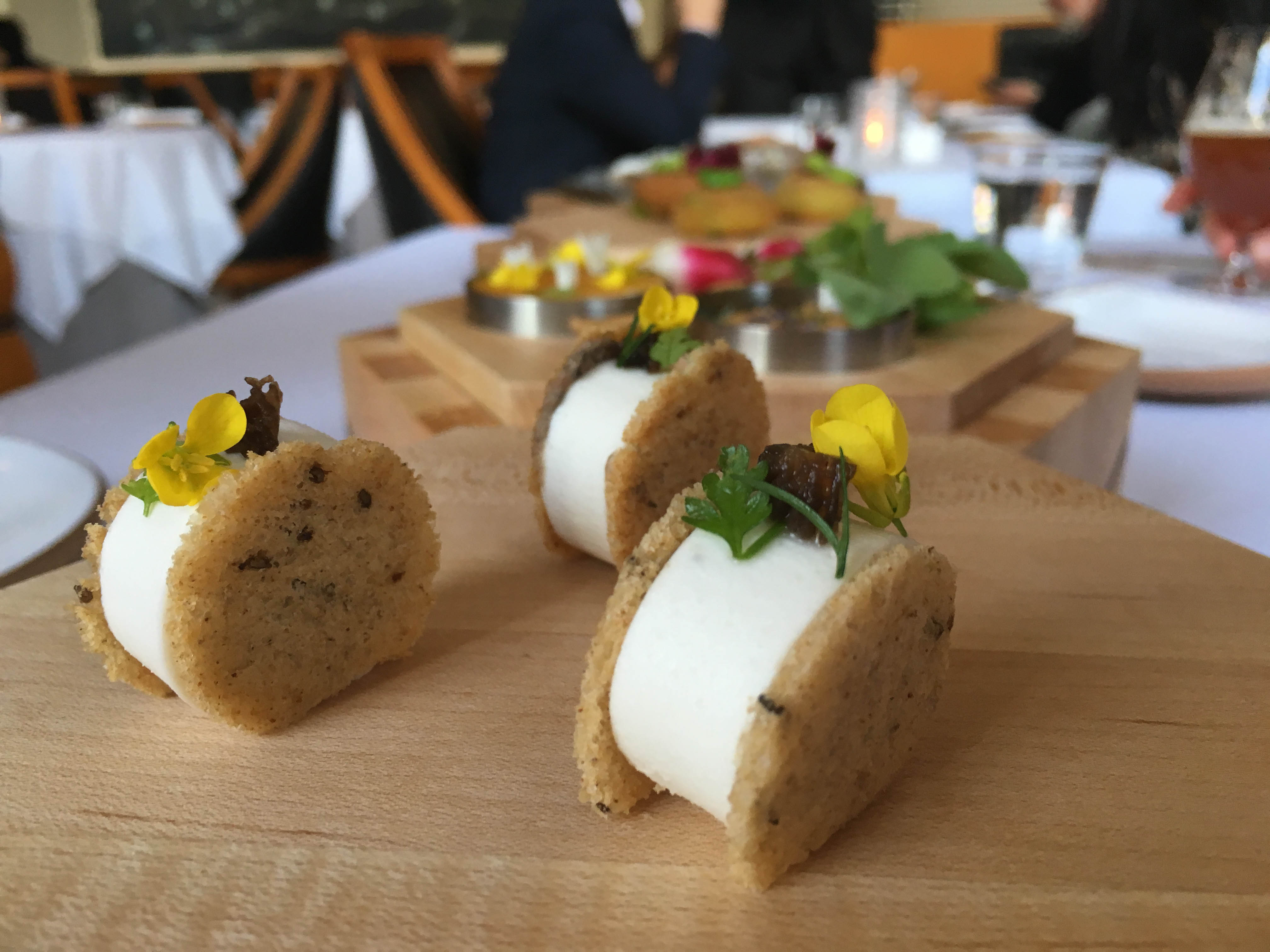 The restaurant overlooks Madison Square Park in the heart of Manhattan. High-ceilings, large windows and open layout create a refreshingly welcoming space, especially compared to most cramped NYC restaurants. As you walk in, a symphony of friendly servers glide about the grand dining room as if in a well-choreographed dance. Any pause you might have felt upon entering such a distinguished place quickly melts away. You'll be surprised and pleased to find very little, if any, hints of stuffiness.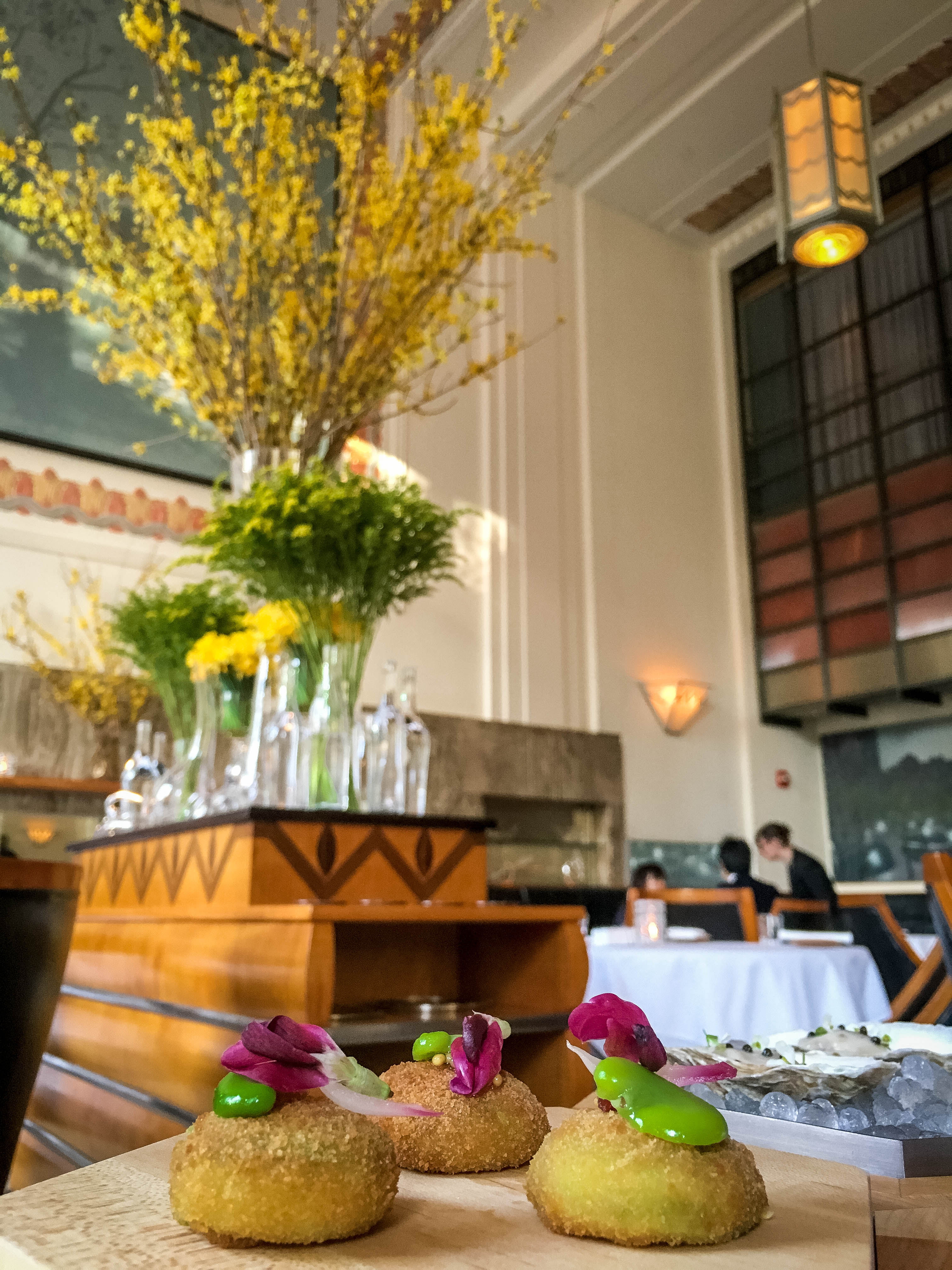 Throughout the 7-9 courses, you'll interact with numerous restaurant staff, from sommeliers to various servers eloquently detailing each dish. Chef Daniel Humm's ever-changing contemporary America Cuisine is greatly influenced by classical French techniques and his Swiss roots.
The roasted celery root braised in pig's bladder is one of the stand-out dishes at Eleven Madison Park. Sitting table-side in a simmering copper pot, the inflated bladder allows flavorful steam to remain inside the balloon-like organ, cooking the dish to perfection. A technique inspired by Paul Bocuse, one of France's all-time most influential chefs, Daniel Humm has mastered it to a tee.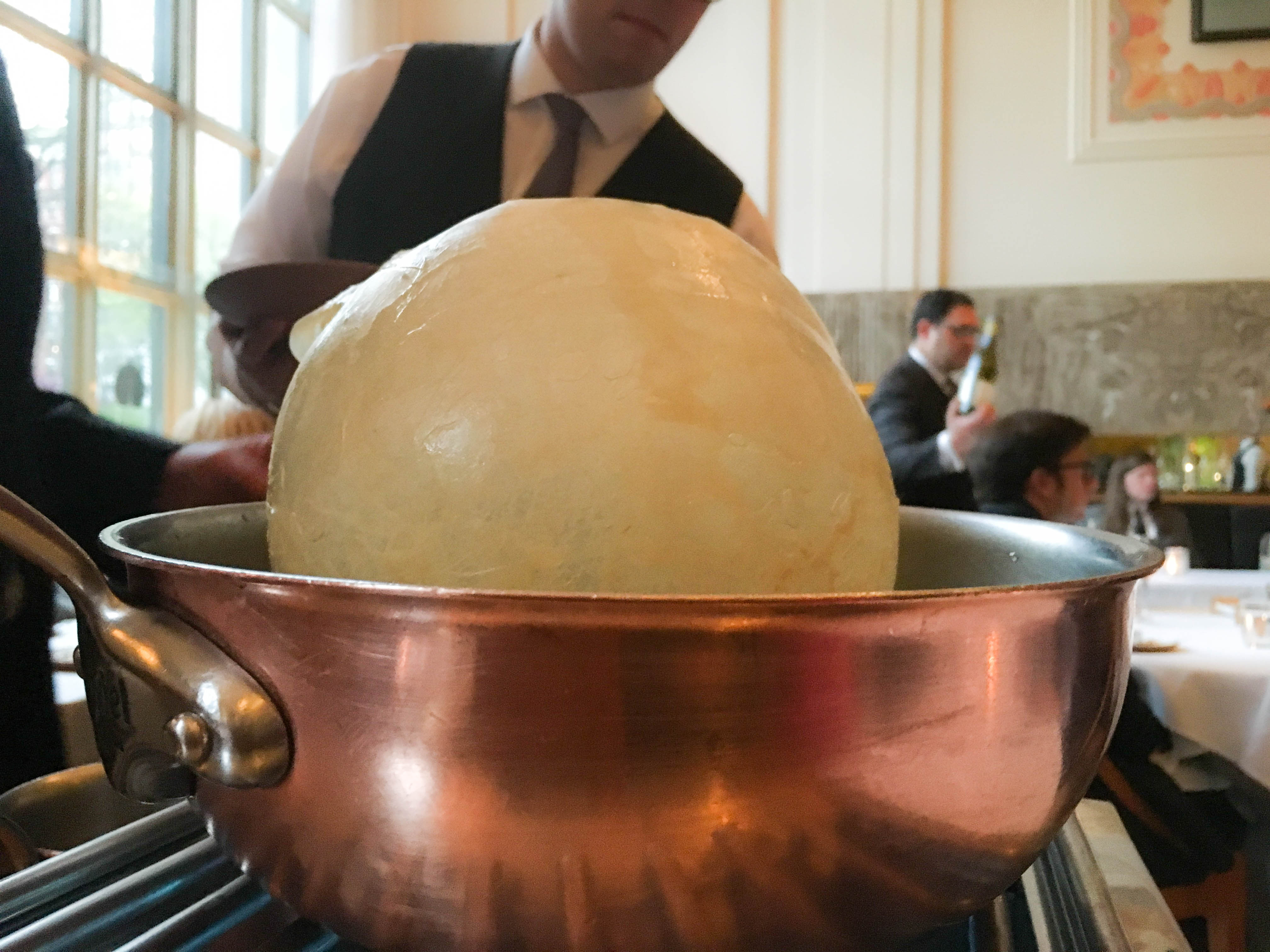 The impressive wine list encompasses a dynamic selection of both New and Old World bottles. As the dinner is going to cost you a pretty penny anyways, you might as well splurge for the Old World pairing, and let the chef & sommelier -together – take you on one special journey.
Price per person: $295 (before wine paring)
---
The last decade of the #1 Spot on the 'World's 50 Best Restaurants' List:
2016: Osteria Francescana – Modena, Italy
2015: El Celler de Can Roca – Girona, Spain
2014: Noma – Copenhagen, Denmark
2013: El Celler de Can Roca – Girona, Spain
2012: Noma – Copenhagen, Denmark
2011: Noma – Copenhagen, Denmark
2010: Noma – Copenhagen, Denmark
2009: El Bulli – Spain
2008: El Bulli – Spain
2007: El Bulli – Spain
---
---

More Pic
---
Comments