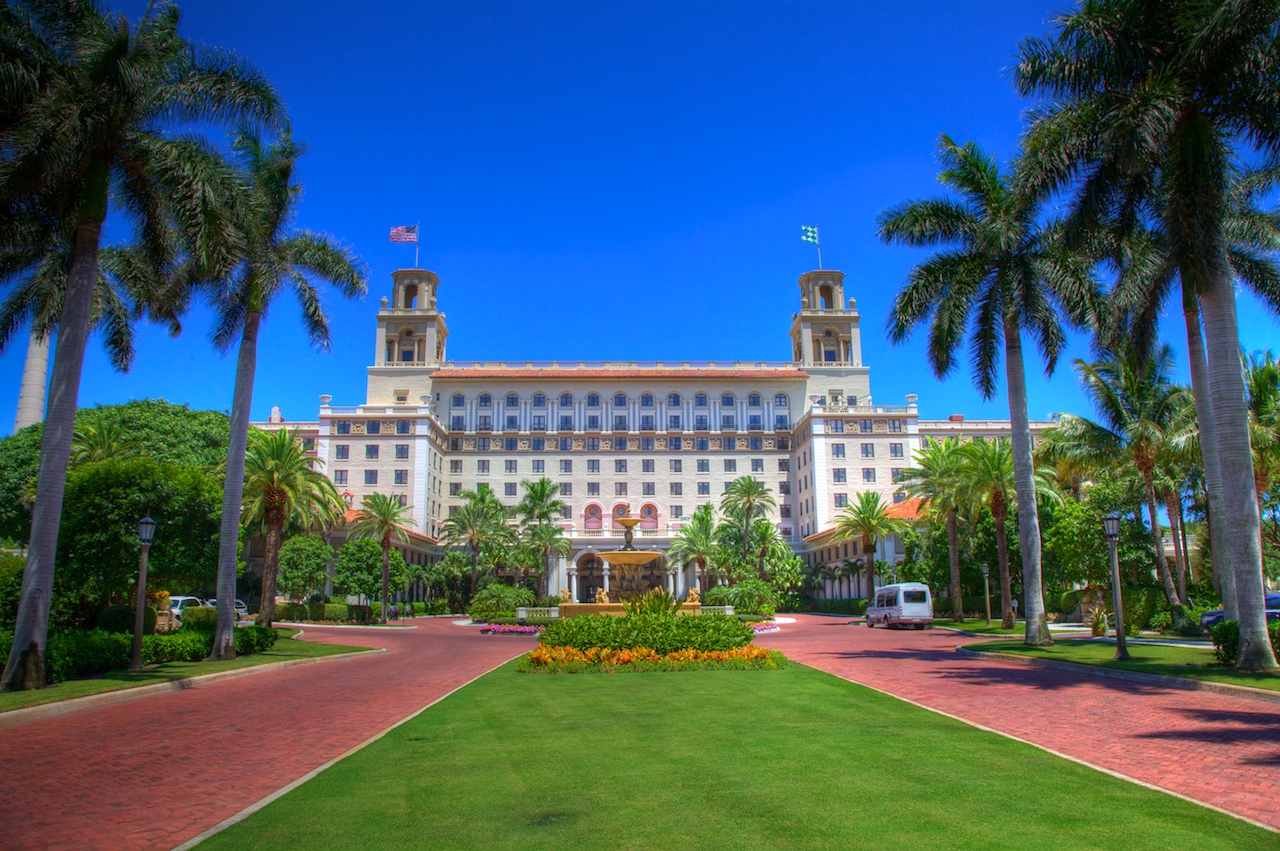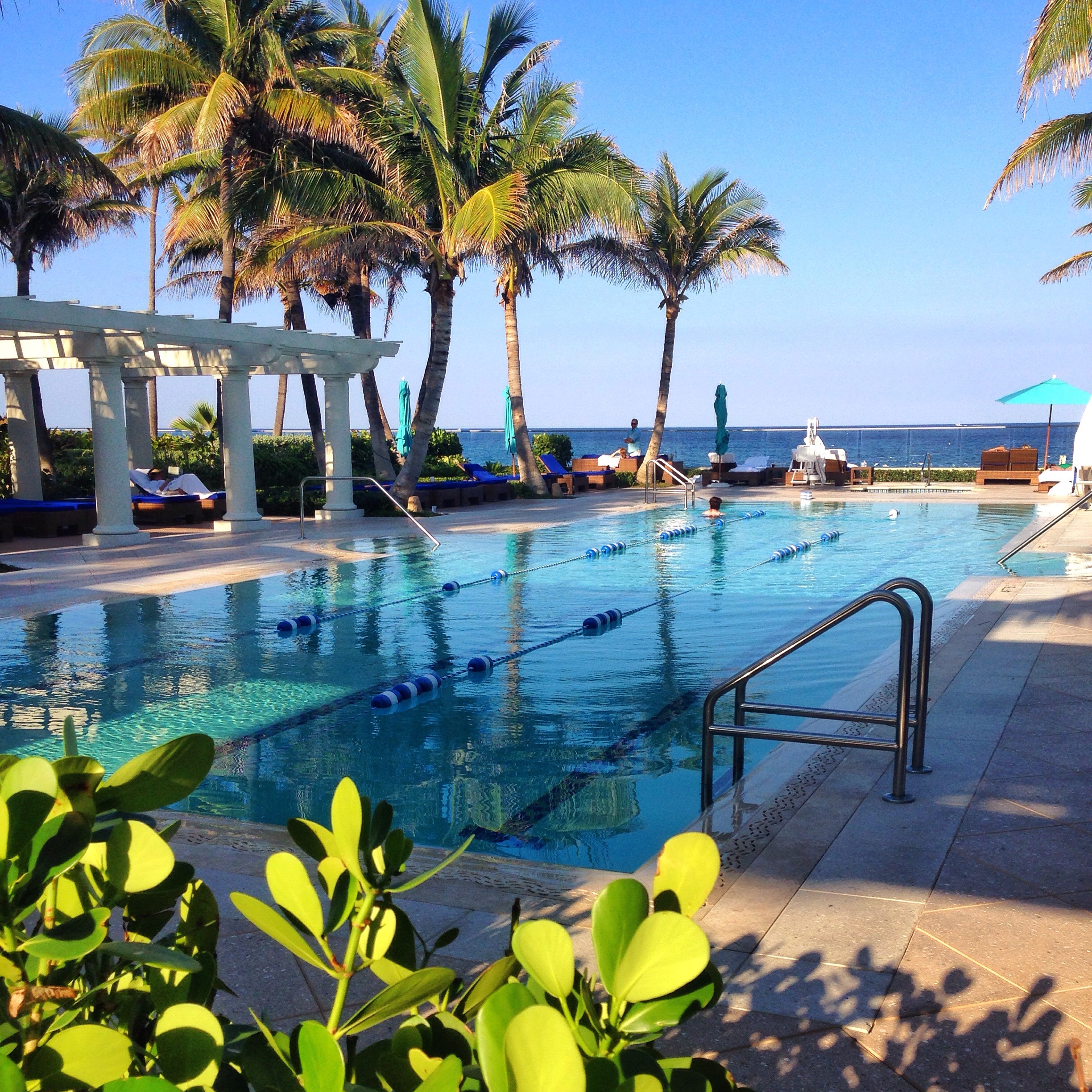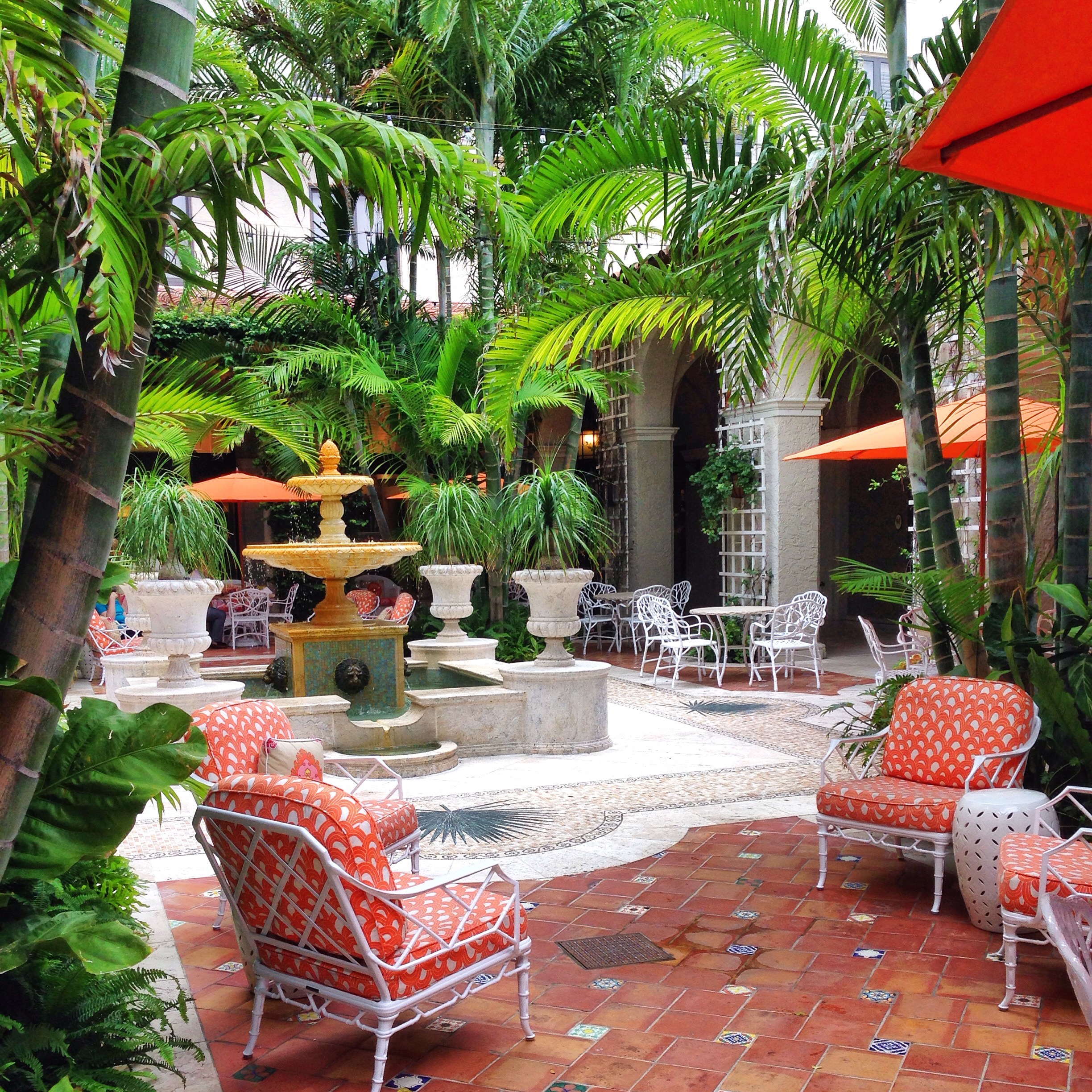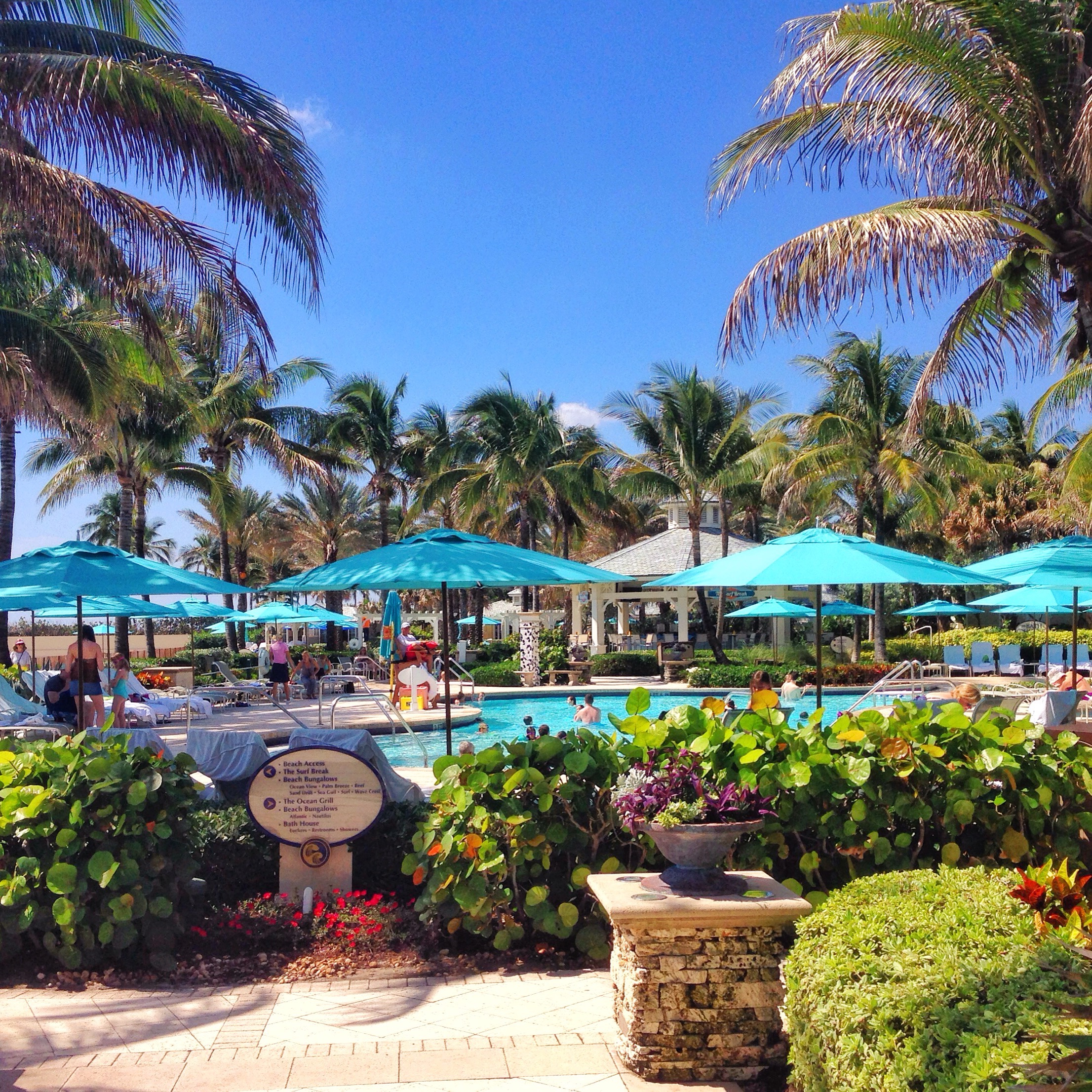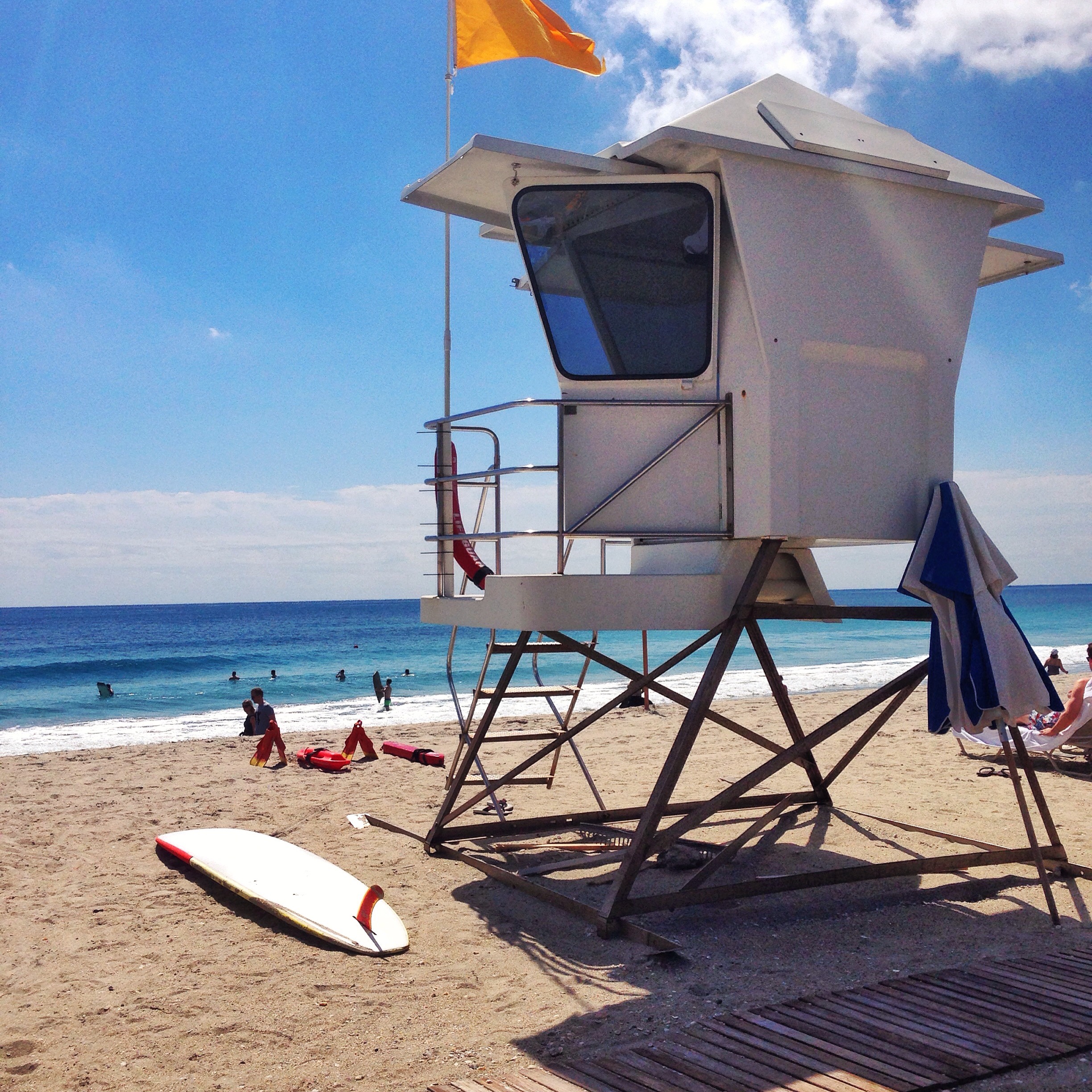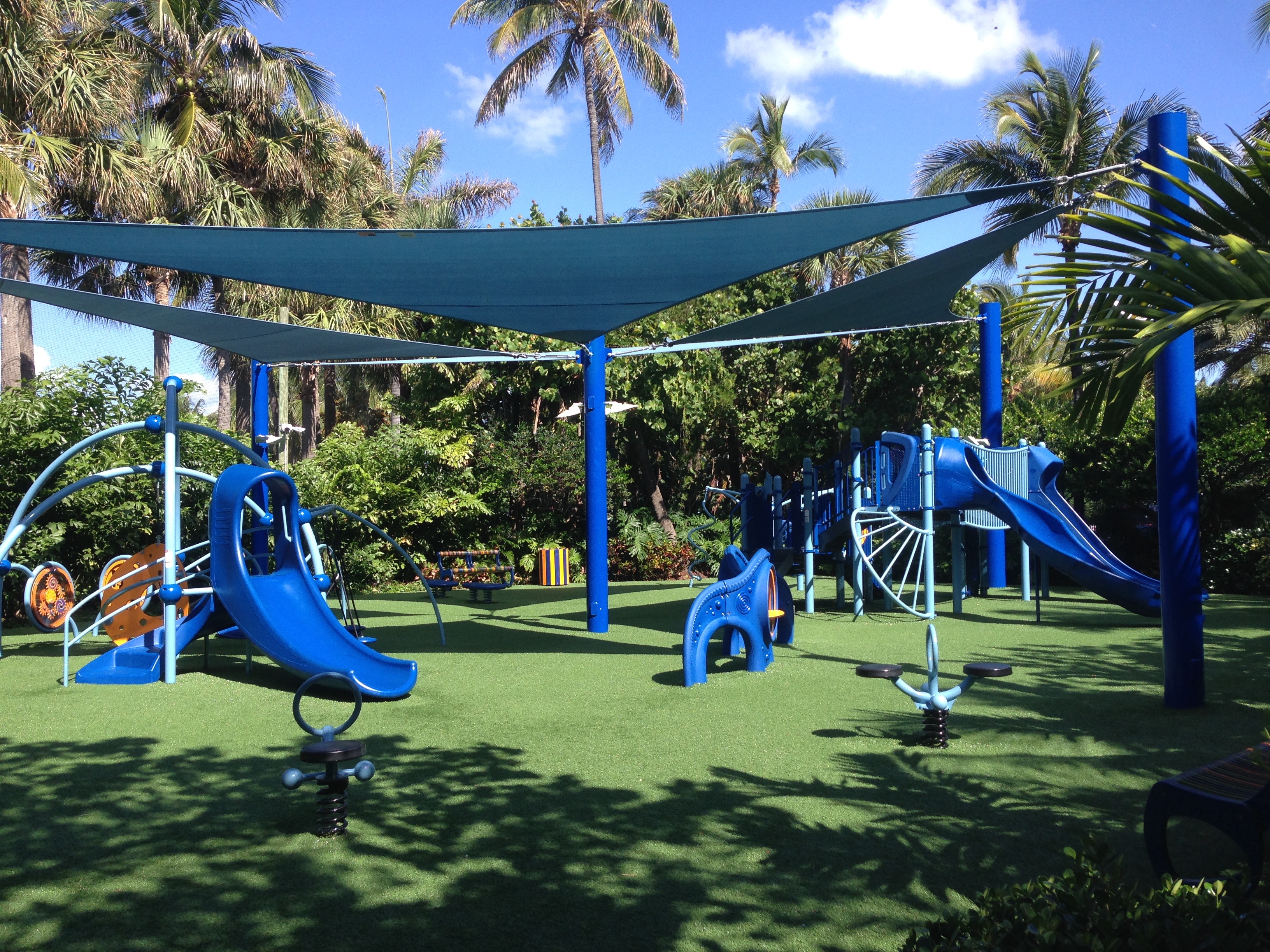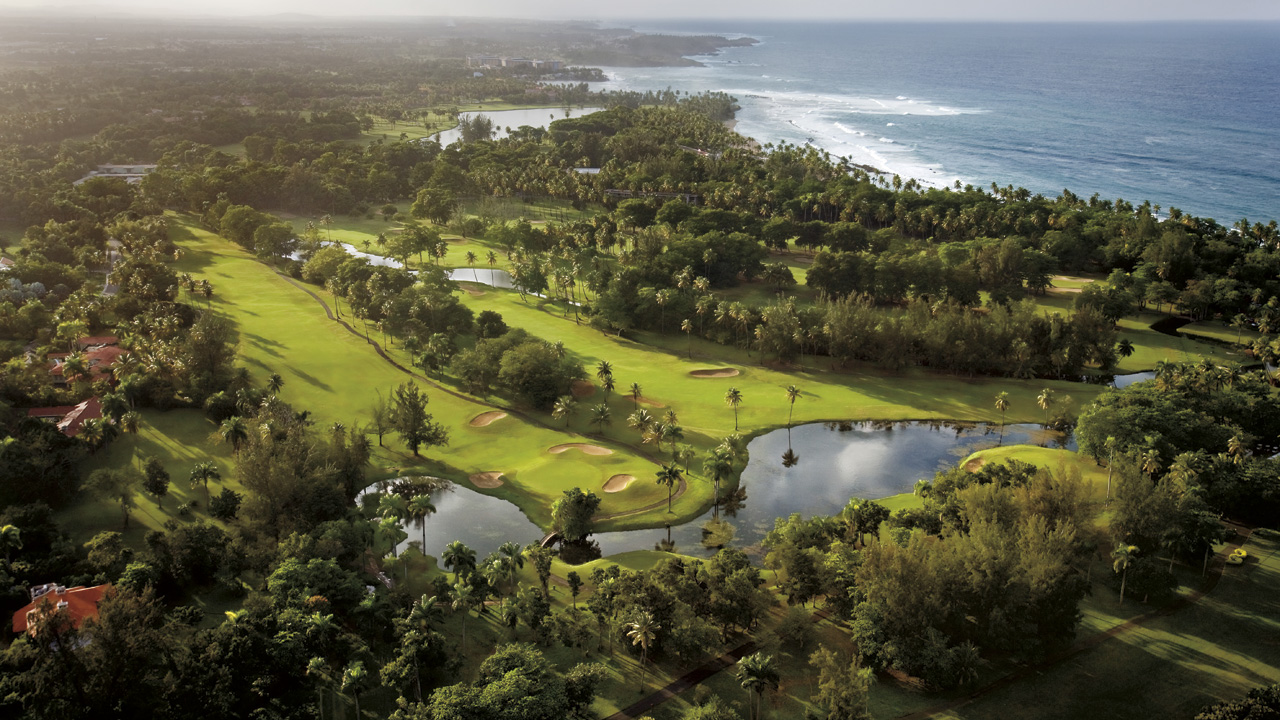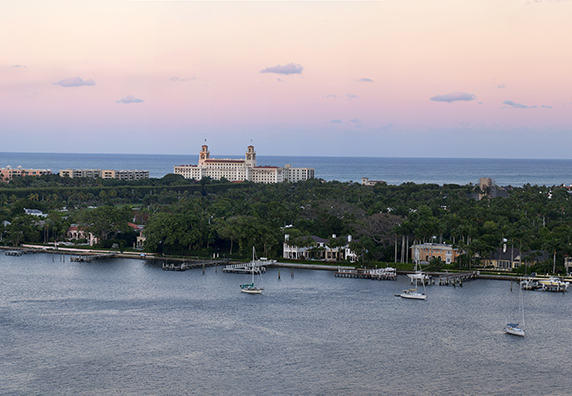 Photo Cred: The Breakers and Compass + Twine
This enormous property on Florida's East coast is truly a slice of heaven…and a heaven you don't even need to leave once you're there. Nine restaurants? Check. Five pools? Check. Beach? Check. Luxury shopping? Playground? Multiple fitness centers? Spa? Bike rentals? Two golf courses? Check, check, check, check, check! They even have a barbershop. I mean seriously – what more could you want for a weekend away?
It began as a small hotel called The Palm Beach Inn in 1896 and was opened by real estate and railroad tycoon Henry Flagler. Today, it is one of the premier resorts in the country and is on the National Register of Historic Places. Travel + Leisure has called it one of the best hotels in America and the cloud-like beds probably had something to do with this. We had some of our best nights sleep during our stay at the 540-room hotel.
Another plus – it's a quick flight from NYC (only around 2.5 hours) and about a 10-minute drive from the airport. If you want to explore the area, you can easily walk to restaurants and shopping off the property. For restaurants, check out Charley's Crab and  Nick & Johnnie's. The patio seating at Nick & Johnnies is the best. Worth Avenue has some fancy shopping if that's your jam, but we highly suggest ordering a skinny pinã colada (served in a Tahitian coconut) and napping by the beach instead. Cheers!
Comments