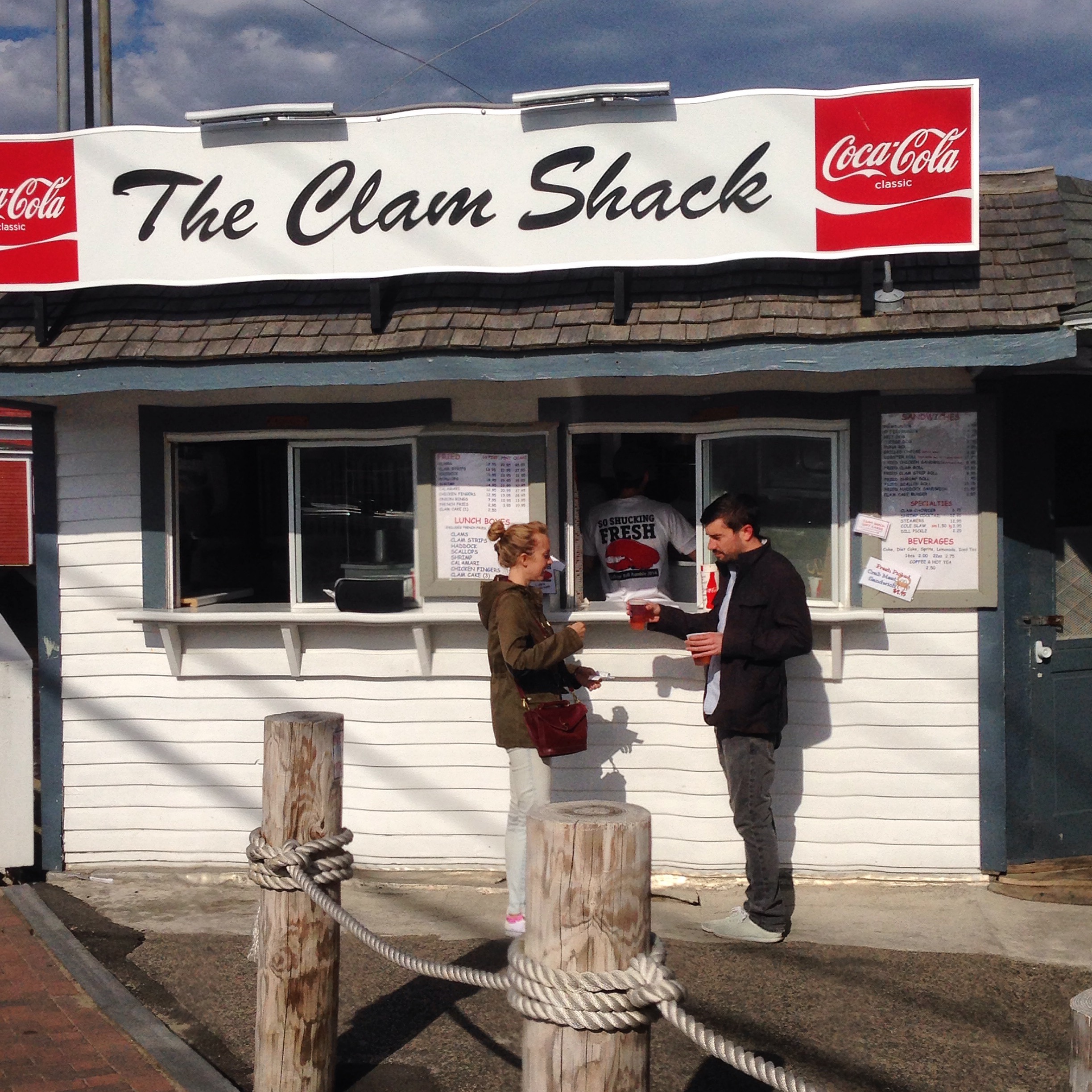 Photo Cred: Compass + Twine
In our opinion, there's no such thing as too much lobster and during our tour de Kennebunkport, we were on a mission to try it as many ways as possible. It's probably impossible to make a bad lobster roll, but we're certain it is possible to make the best lobster roll. Enter: The Clam Shack.
According to the kids who work there, The Clam Shack opened in 1968. We were told the best lobster in New England is served from shacks, not beautiful new restaurants, and we believe it now. Lobster is so good, it doesn't need much added and The Clam Shack does it right. Do you want your roll with butter or mayo? Get both. Fries? Yes. Anything else? Yes, some fried clam strips. TRUST. Give them about 10 minutes and voila – you've got yourself an award winning lobster roll for lunch. The Clam Shack won first place two years in a row at Tasting Table's Lobster Rumble. And the only thing that could make your blue ribbon sandwich taste any better is eating al fresco, at one of the harbor-side picnic tables..
Locals will tell you that summer doesn't truly start until The Clam Shack opens their doors –er, windows– and we now see why.  We sort of feel like our life didn't really start until we ate a few of these lobbstah babies.
Comments