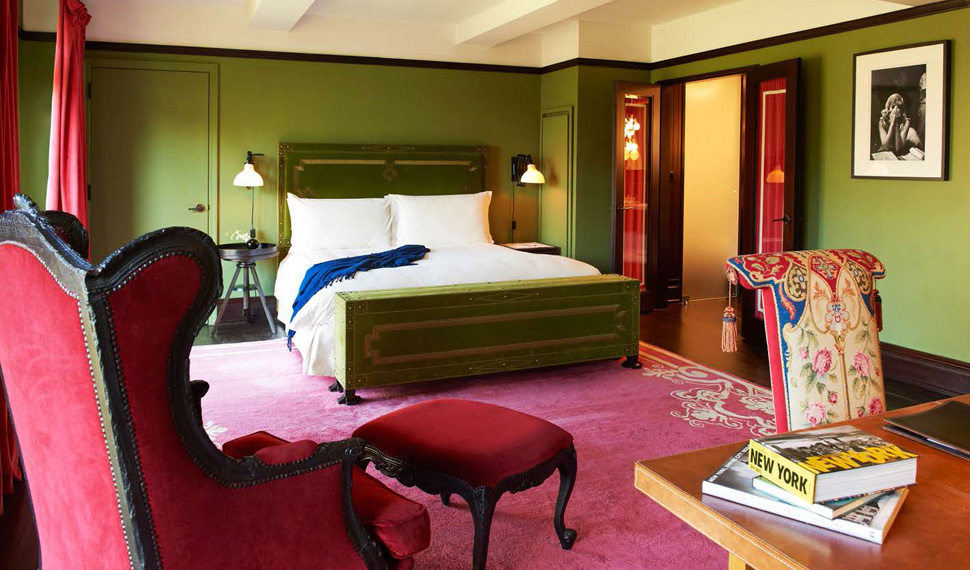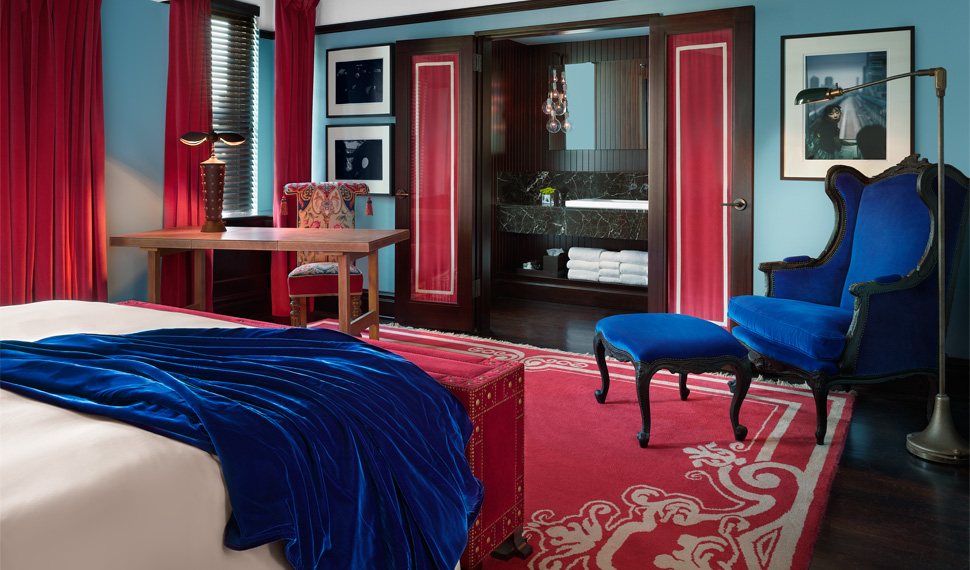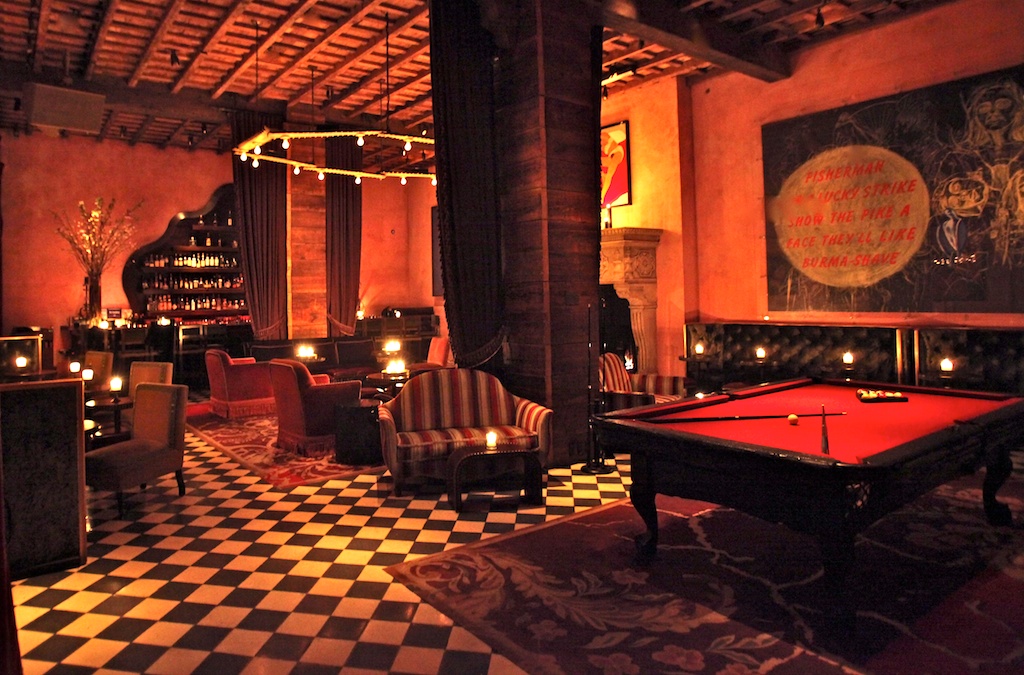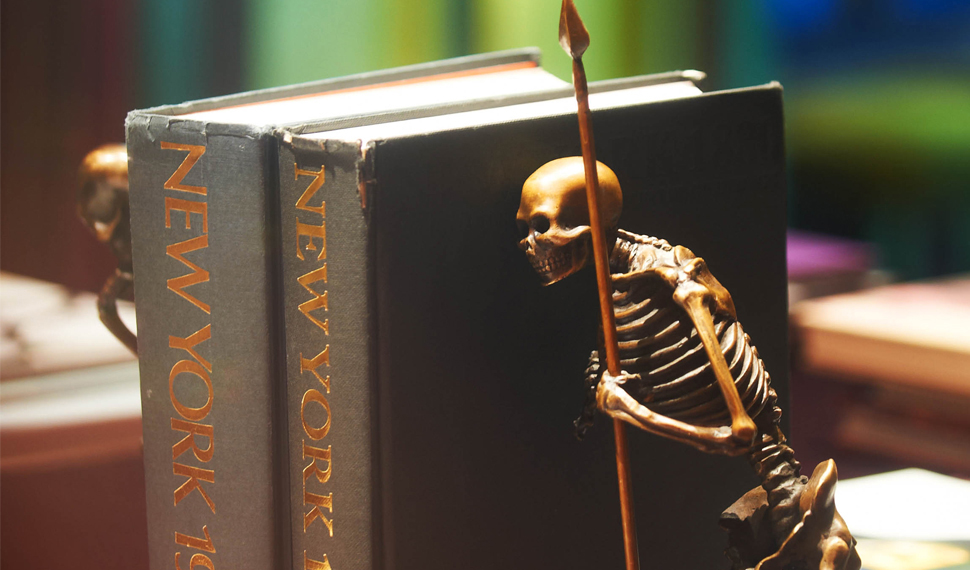 Photo Cred: Gramery Park Hotel
The Gramercy Park Hotel is always an exciting place to stay. Edgy yet regal, this landmark hotel tends to host rock n' roll legends, fashion week icons, and anyone looking to be ushered in with the NYC's in-the-know crowd. Vibrant royal blues and reds define the interior guest rooms, where the service is good but the scene is better. Staying at the hotel also grants you access, via a secret key, to the mysterious Gramercy Park. The small park, steps from the hotel, is only accessible to local residents with a window view of the park or hotel visitors. We haven't been inside the park yet, so when you get in, give us a holler.
Whether you are a hotel guest or city local, Gramercy's Rose Bar is always a fun place to indulge. The dimly light bar subtly displays an impressive rotating array of artwork from artists like Andy Warhol and Damien Hirst. Lastly, it would be remiss to leave out mention of their cocktails. In really no small feat, The Rose Bar Bellini wins for the best bellini in the city (we have a very official tally). It literally sparkles with what we can only assume is crystal dust.
Comments