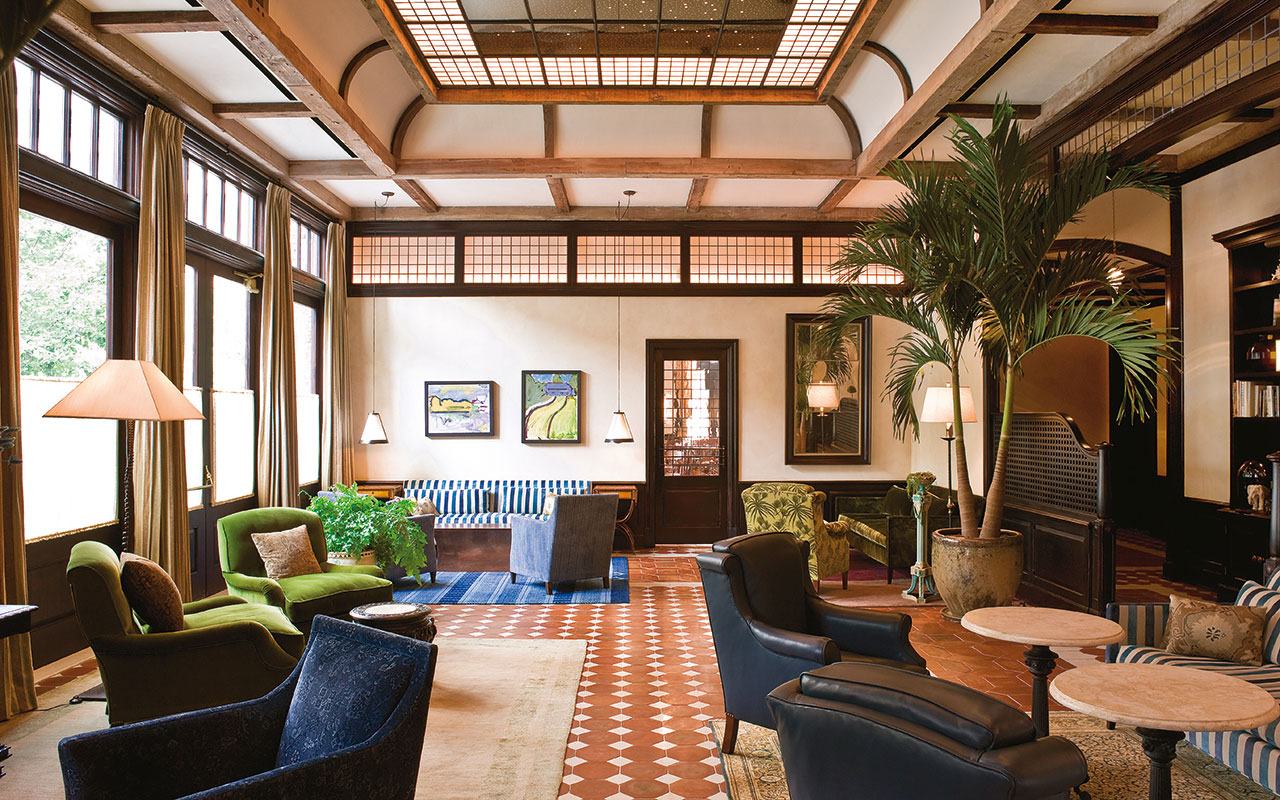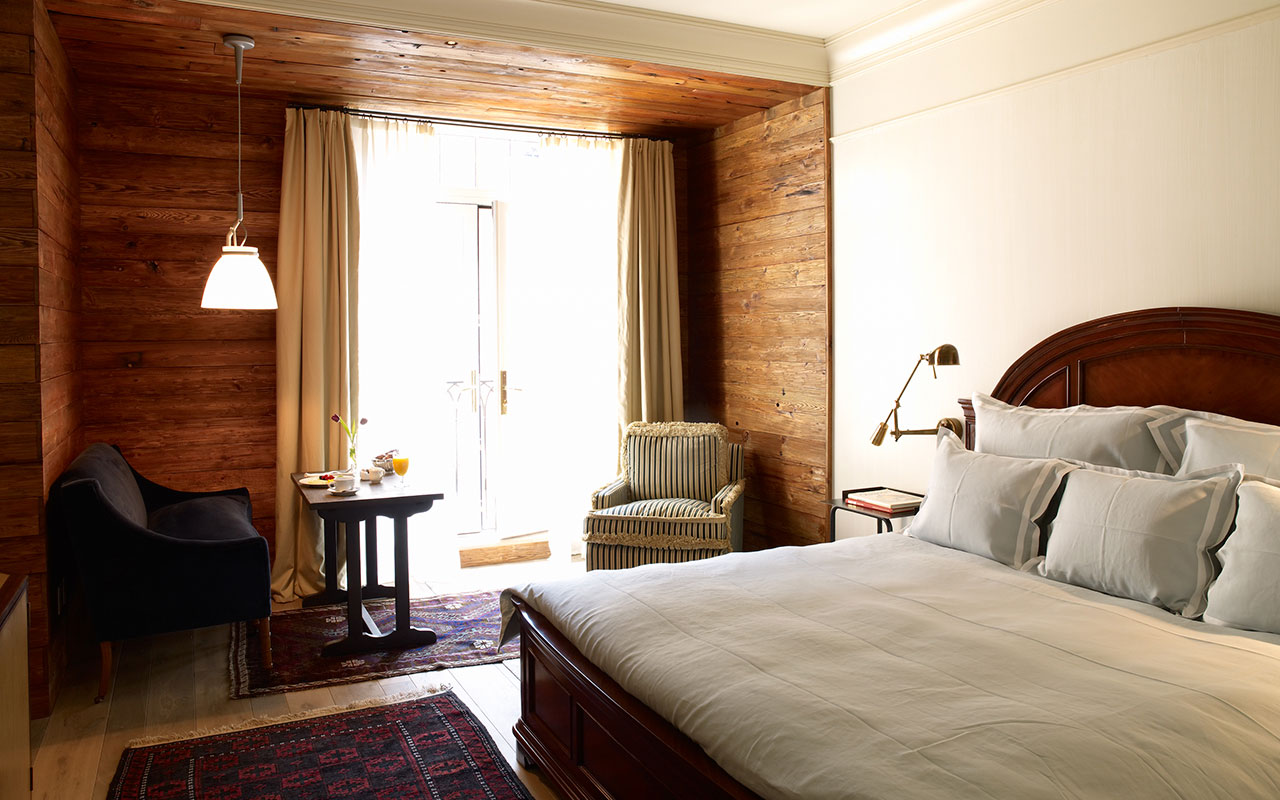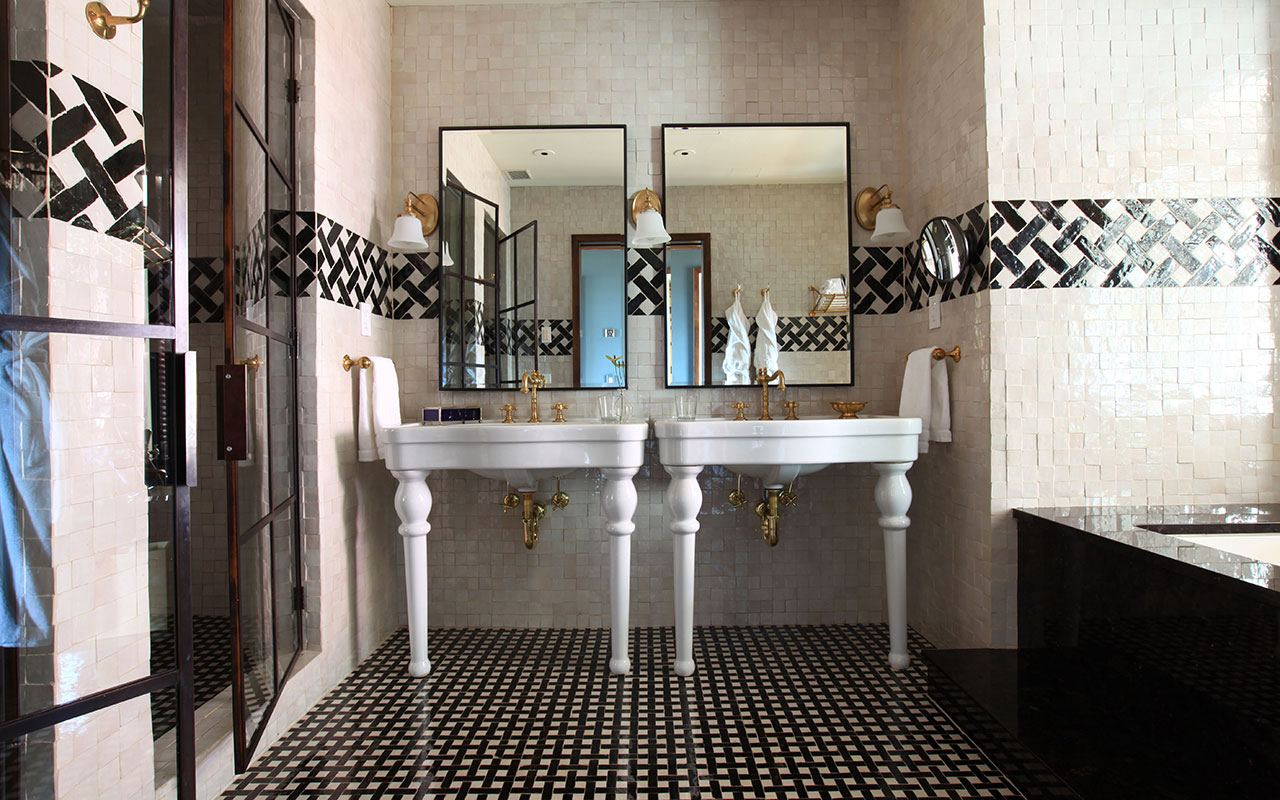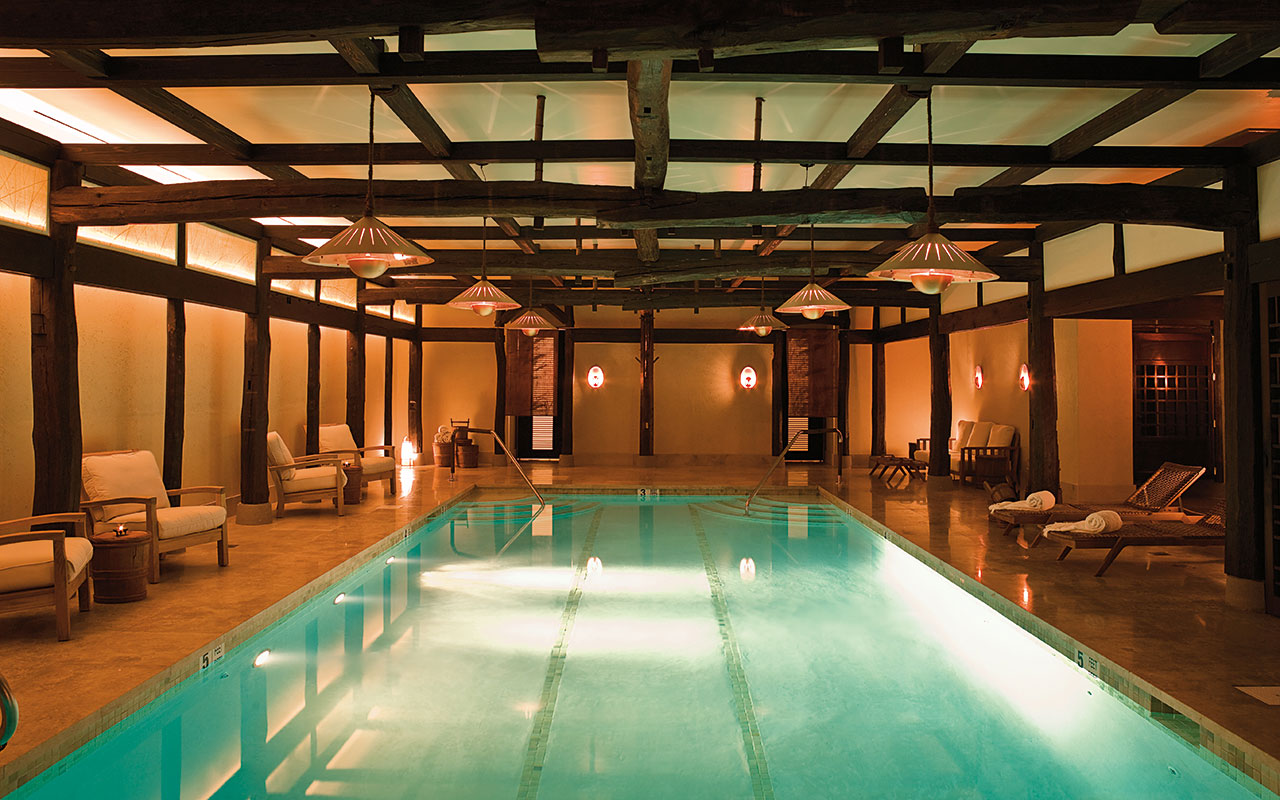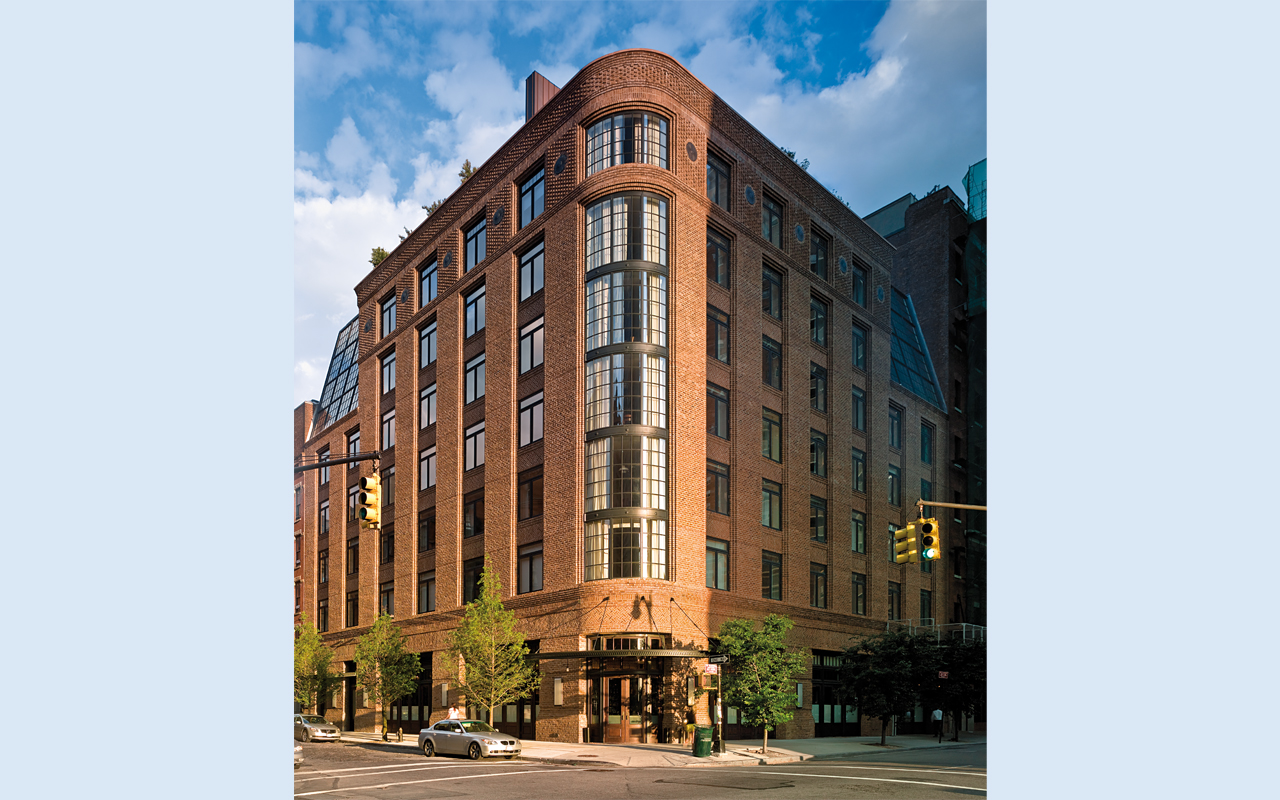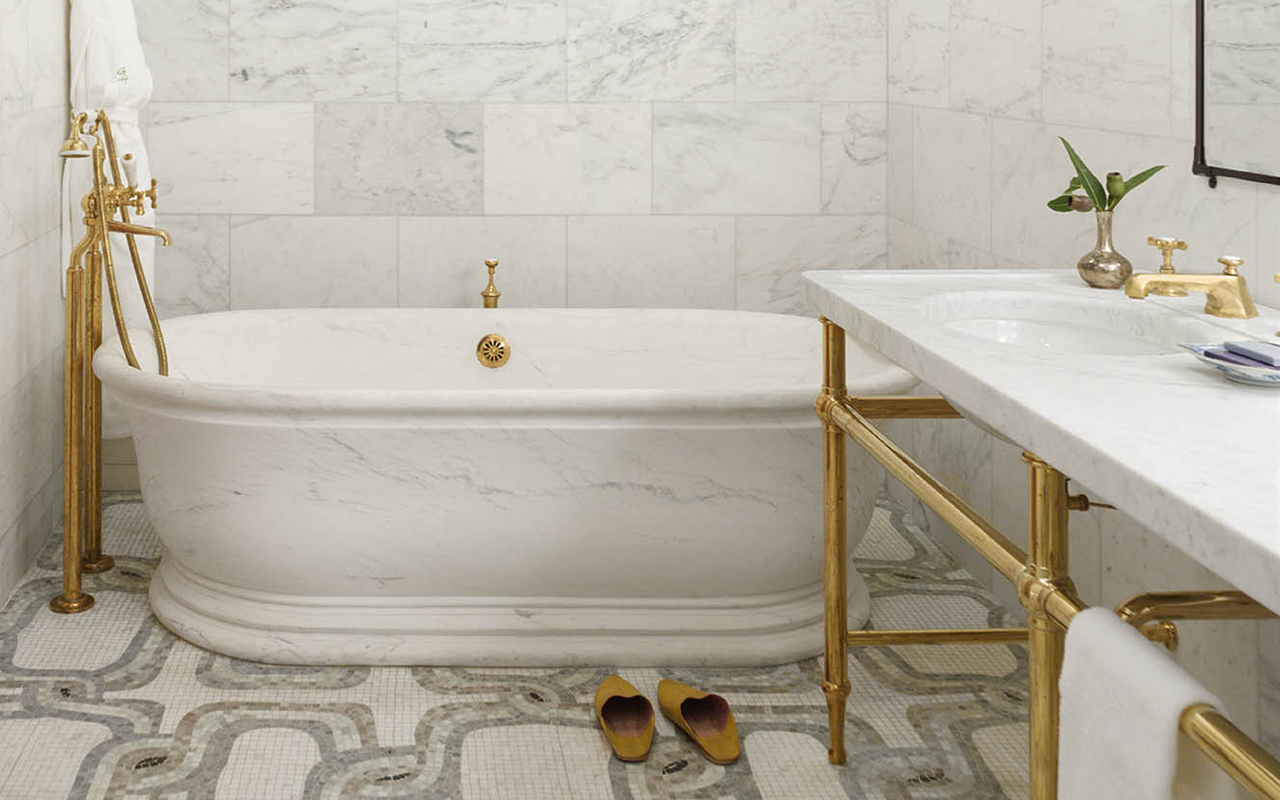 Photo Cred: The Greenwich Hotel
The Greenwich Hotel in Tribeca just might be our favorite boutique hotel in the city. Walking into De Niro's hotel is like entering an invite-only establishment. Styled like an elegant parlor room, the lobby has rich-toned velvet furniture that stands out against the stunning terra-cotta tiled floor (hand-set, duh). Conversely, the cozy fireplace and friendly young doormen usher in any lucky visitor with a welcoming vibe.
Cool and comfortable, the Greenwich Hotel's downtown-chic guest rooms are not all this hotel has up their sleeve. Locanda Verde, accessed just off the lobby, is one of the city's most desirable and delicious Italian restaurants. For us locals, it can be a hard table to score, but if you're staying at the hotel, they're known to be quite accommodating to guests' needs.
Whether you're a local resident or a guest of the hotel, the Shibui Spa is not to be missed. It's one of our favorite spas in the City and for good reason.  Set underground, its pool glows in a dim lantern-lit room with impressive ceiling beams above and a cool bamboo lounge area off to the side. The prices can be steep, but the quality of the service is top-notch. Some of the city's best therapists provide everything from the Bamboo Glow body treatment to the Elemental Well-being Massage. And when you're done, Jan, the pool boy, can whip you up one mean macha tea.
Comments