Winding country roads lead you through the sleep town of Hawley, Pennsylvania, right to the entrance of The Lodge at Woodloch. If this is your final destination, you're in for a real treat.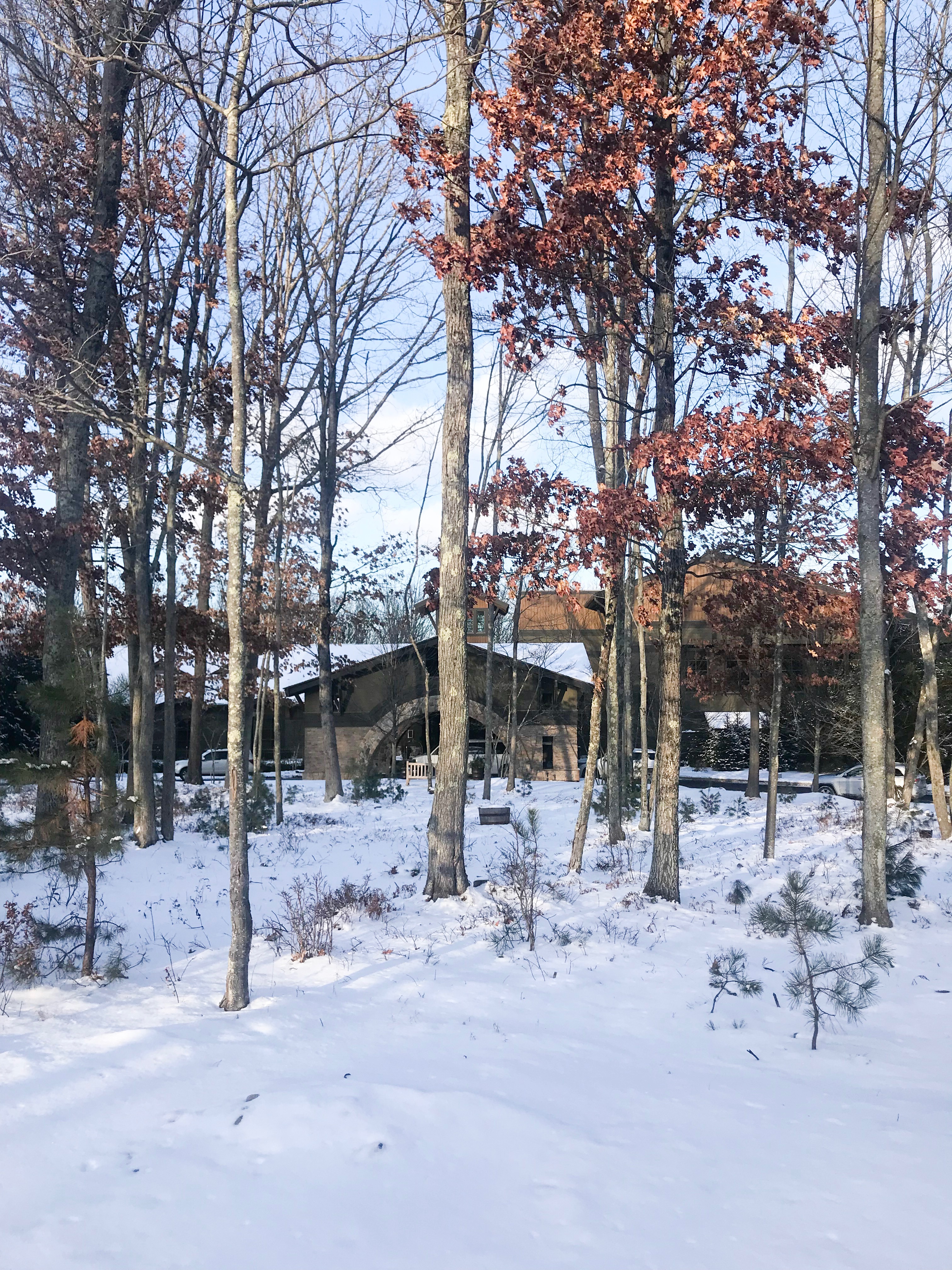 The luxury spa resort is only a 2 hour drive from New York City, but when you're surrounded by woods and calm you'll feel a million miles away. Set on over 400 acres, the resort is meant to be a true escape; the daily schedule is full of things you likely don't get to do every day.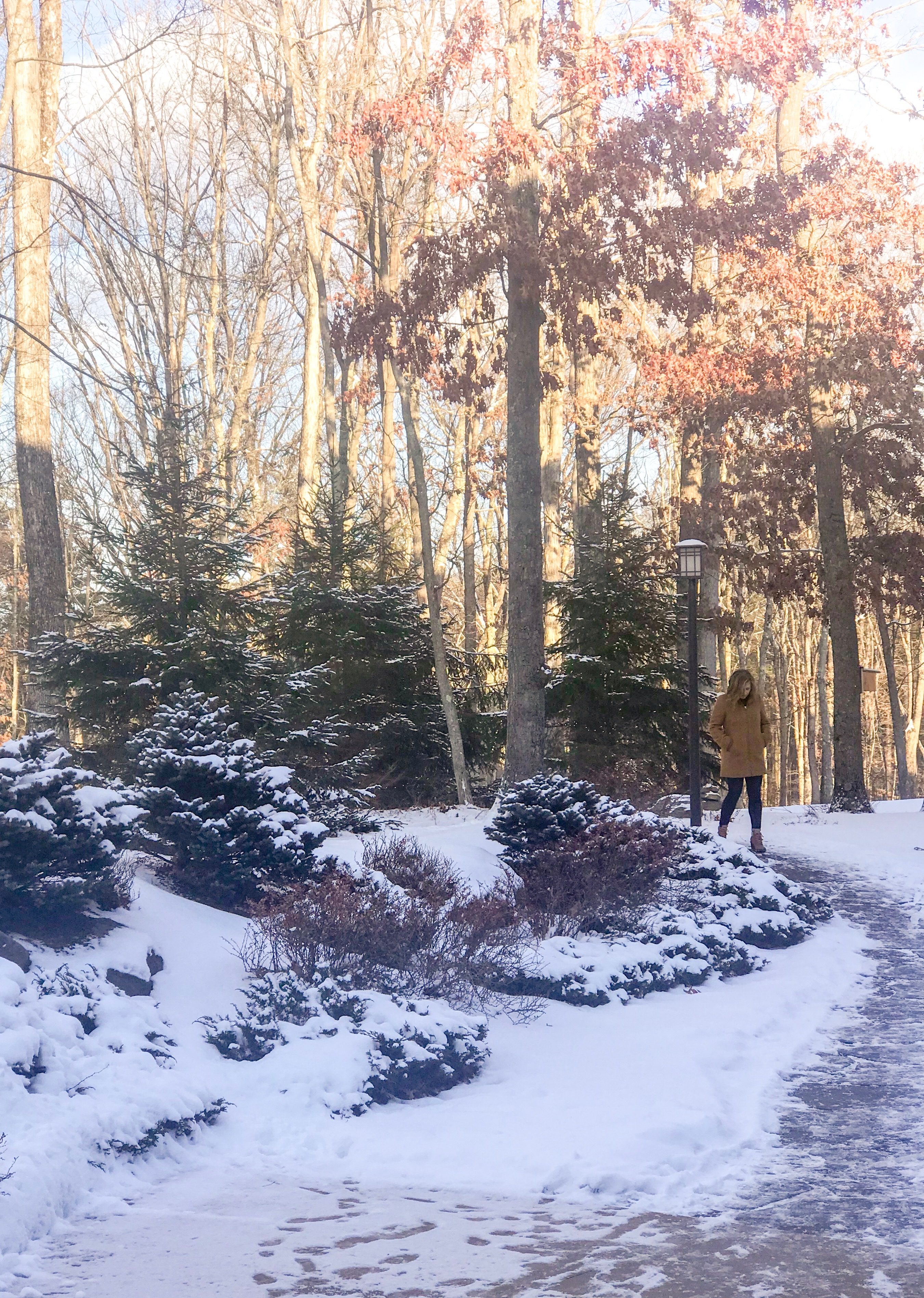 Activities like hiking, wine and chocolate tasting, hatha yoga, eagle viewing, and watercolor painting fill the daily itinerary. As a guest of the resort, you're able to sign up for as many as you'd like.  Of course, should you opt to sign up for zero, you'll find yourself right at home at the spa.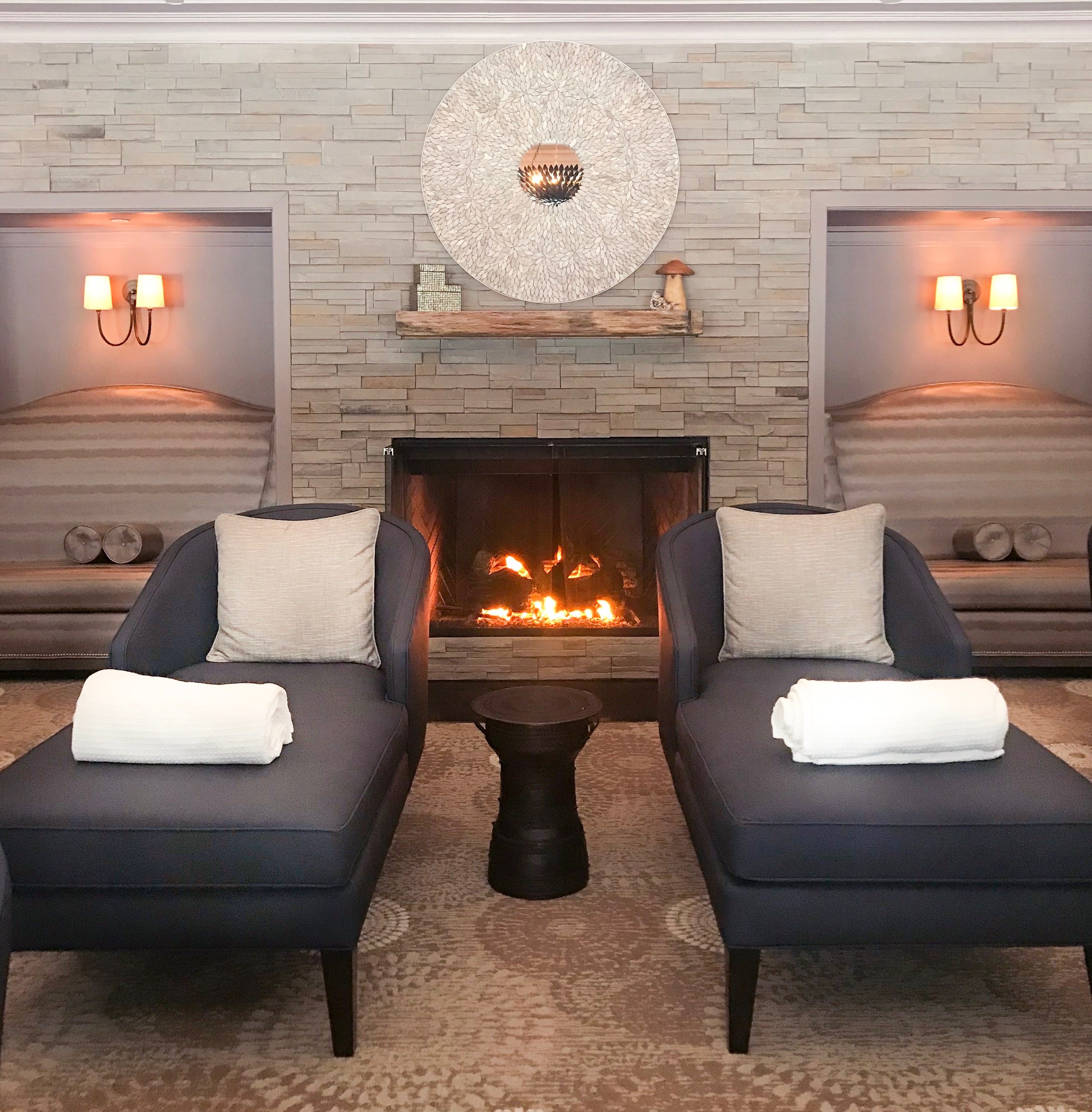 The Poconos Spa is – simply put – a serene treat. While we never saw it before the recent renovation, the facilities look, and feel, amazing. With 27 treatment rooms, you'll have no trouble at all booking an appointment. The Lavender Garden Dream is a favorite at C+T; it starts with a lavender infused full-body exfoliation which feels amazing, then (once you've rinsed off) you'll enjoy a full-body massage, part of which is done with hot stones. Then the experience is completed with an unbelievably relaxing scalp and hair treatment. Afterwards, both the men's and women's retreats offer plenty of places to relax. The back porch is a lovely spot to curl up and read a book while basking in the afterglow of your massage.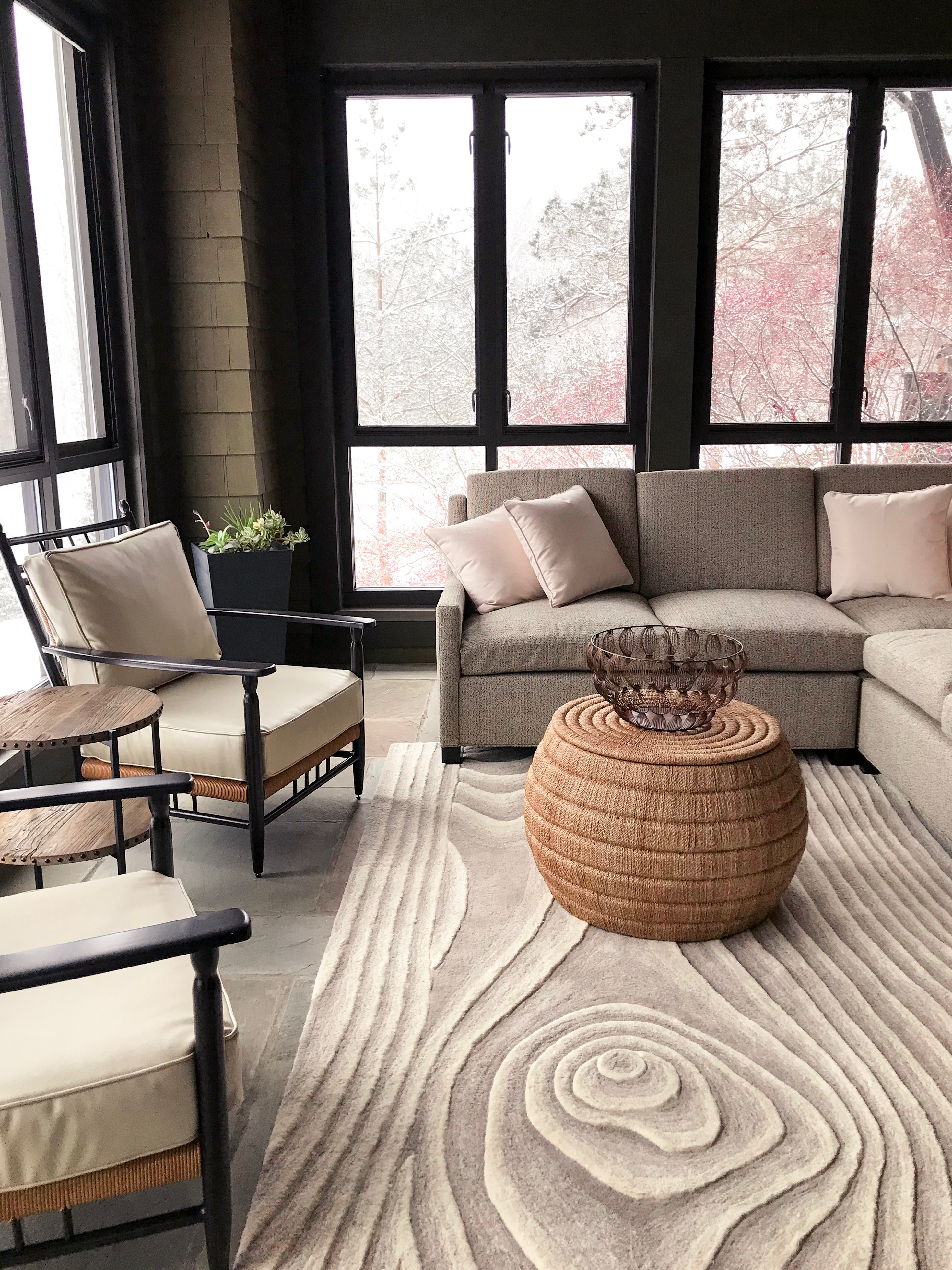 There's also a steam room, sauna, and jacuzzi. If you're hoping to meet up with your boo post-massage, there is a co-ed space featuring a giant pool, several jacuzzis with massaging waterfalls and an outdoor hot tub overlooking the beautiful property.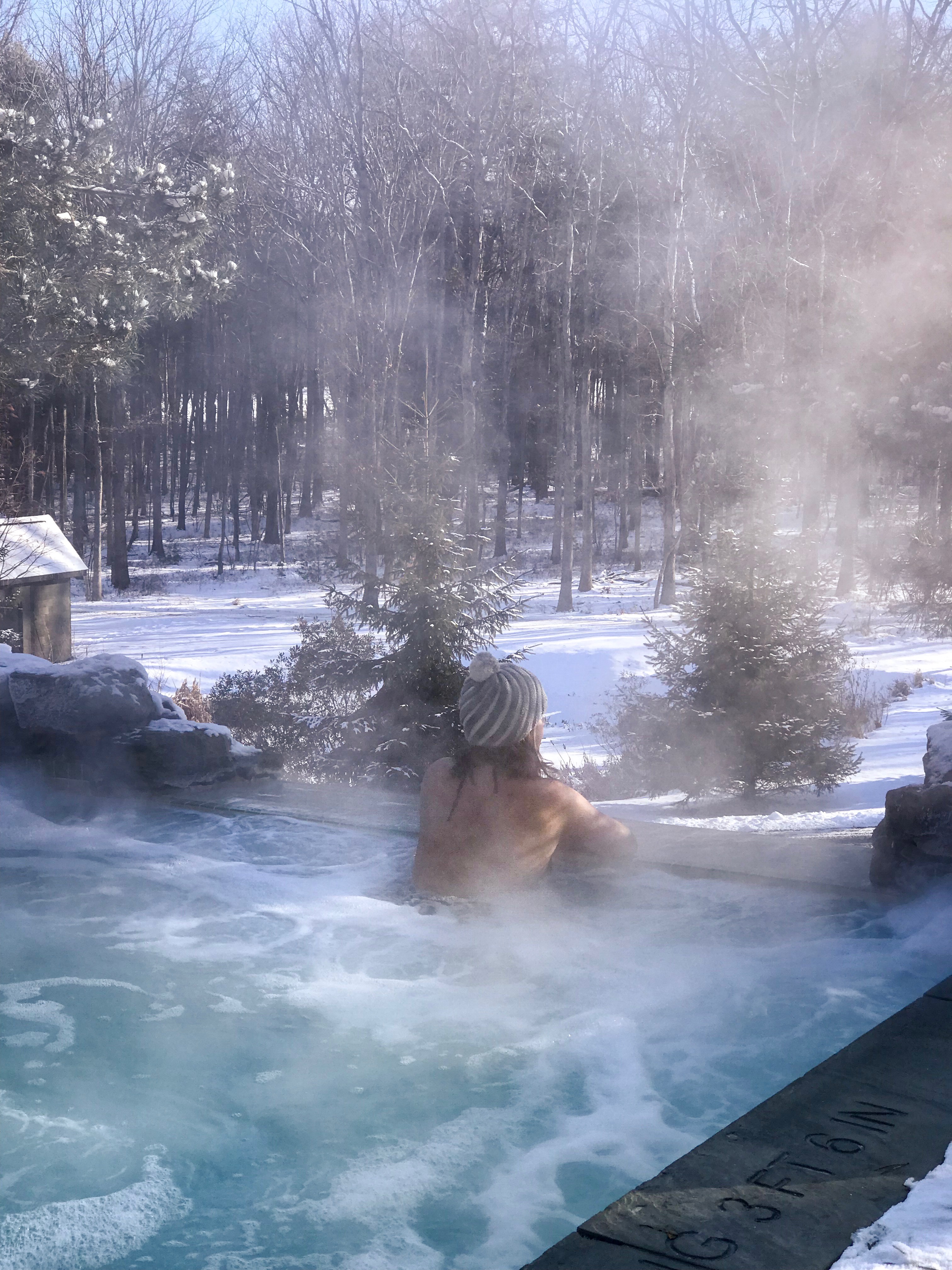 The price at The Lodge at Woodloch is all-inclusive, comprised of: accommodations, most of the scheduled daily activities, a built in spa credit, and all meals (excluding alcohol). The menu at the Tree restaurant focuses on healthy, locally sourced food, and the Cuban Panini at lunch is particularly amazing! No doubt you will leave your vacation feeling relaxed and well fed.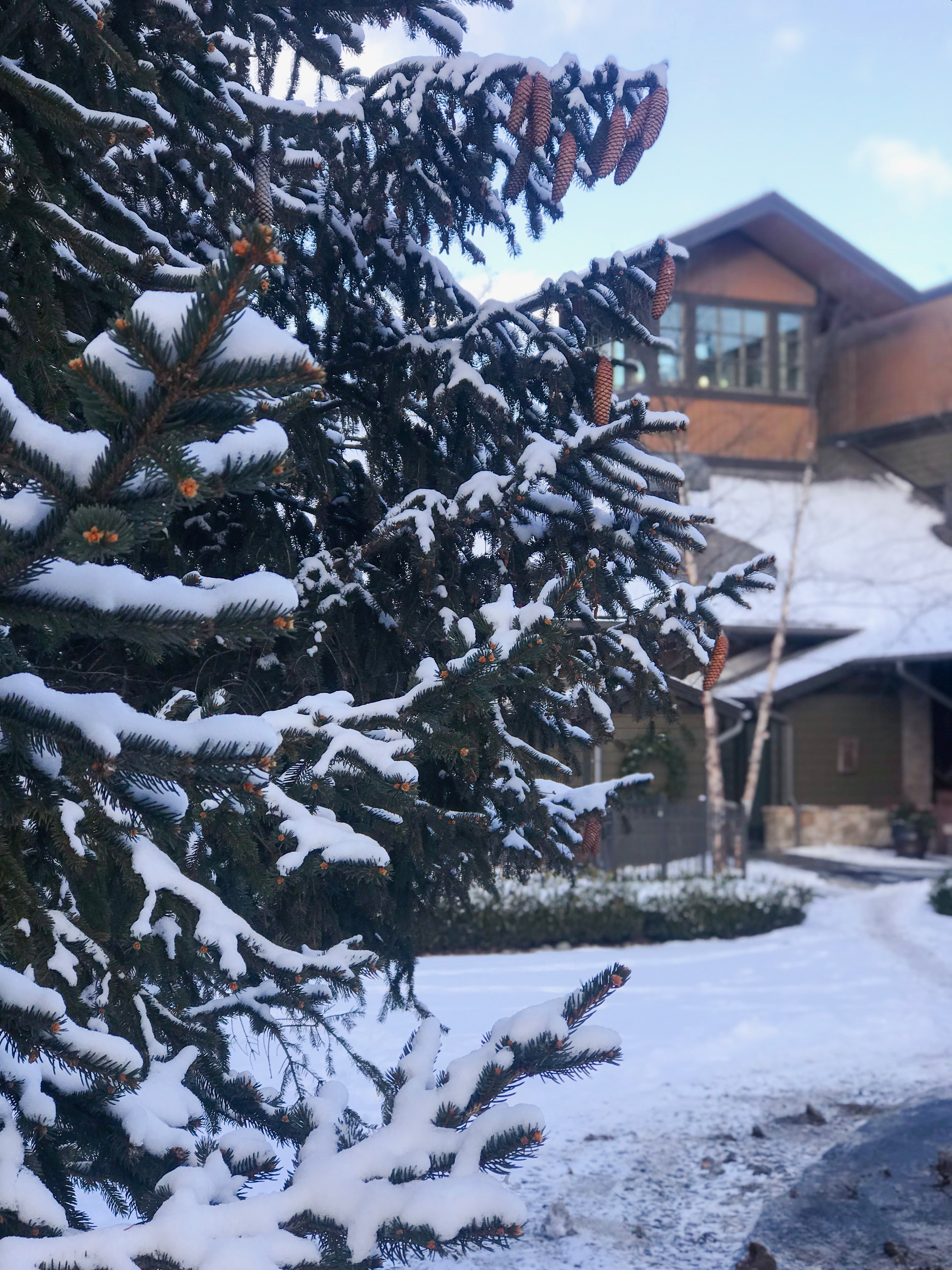 The next time you're looking for a luxury spa retreat, look no further that The Lodge a Woodloch. A true gem in Hawley, PA , we're sure, like us, you'll find yourself planning another visit before you've even left.
---
more pics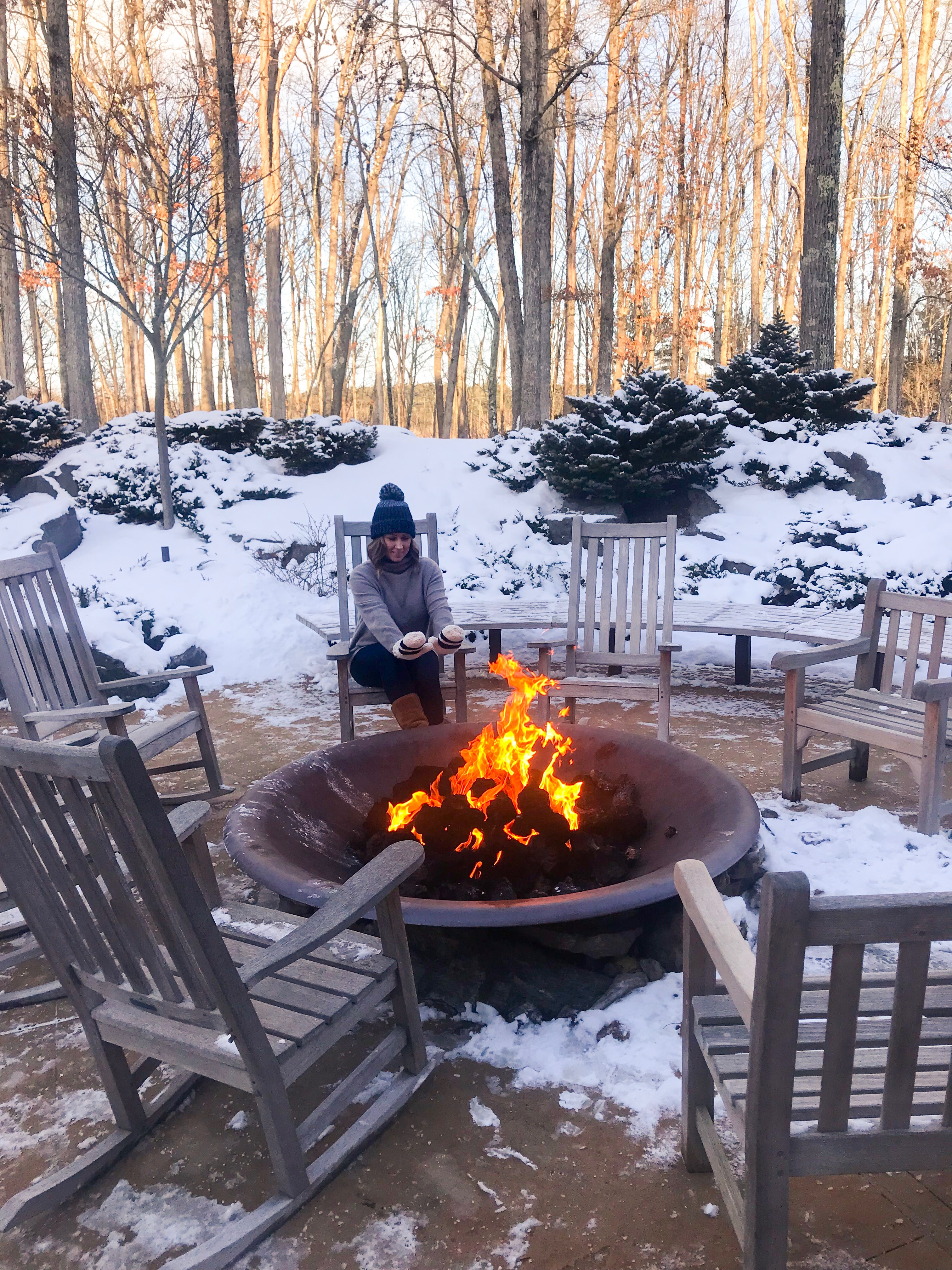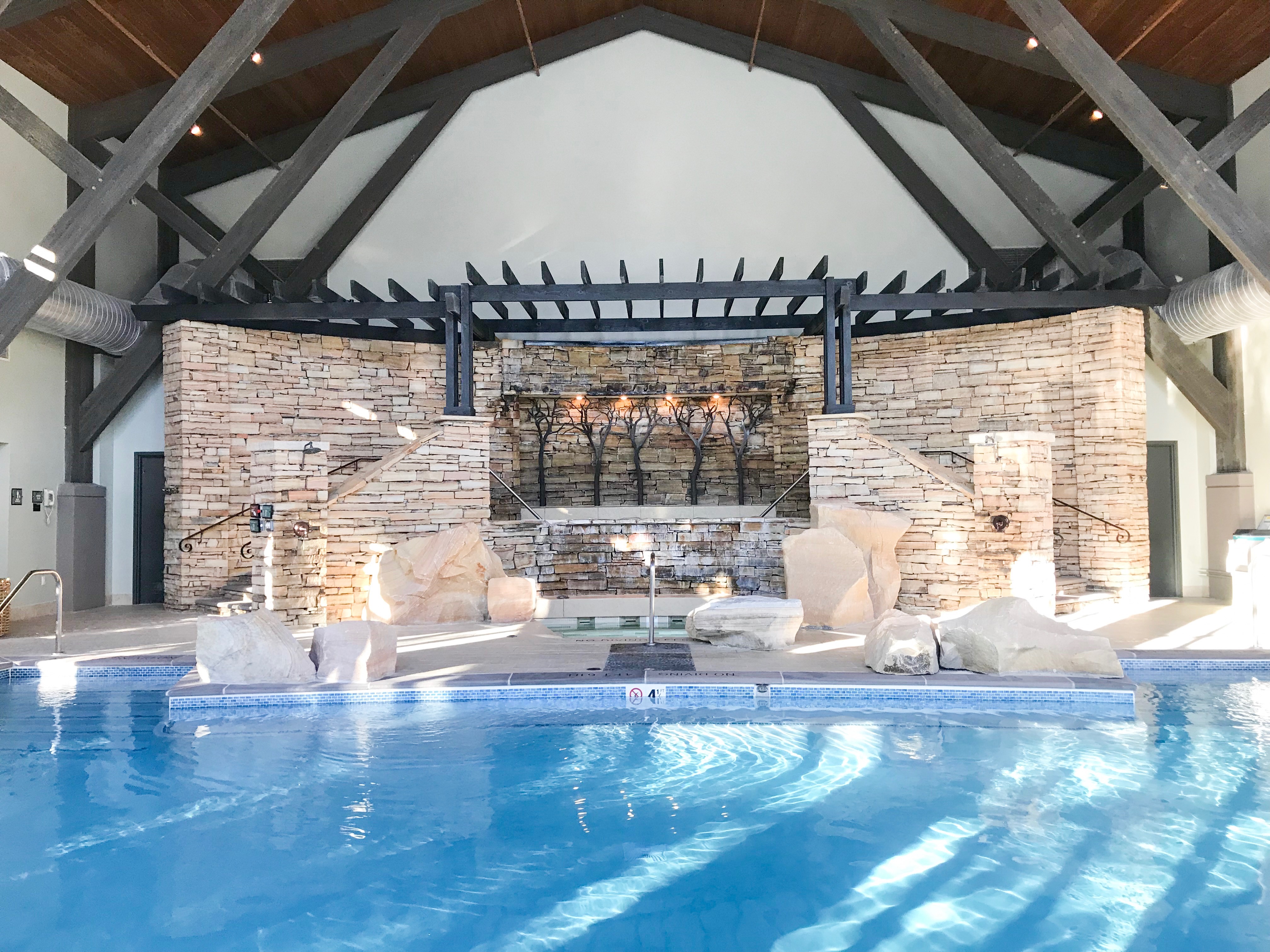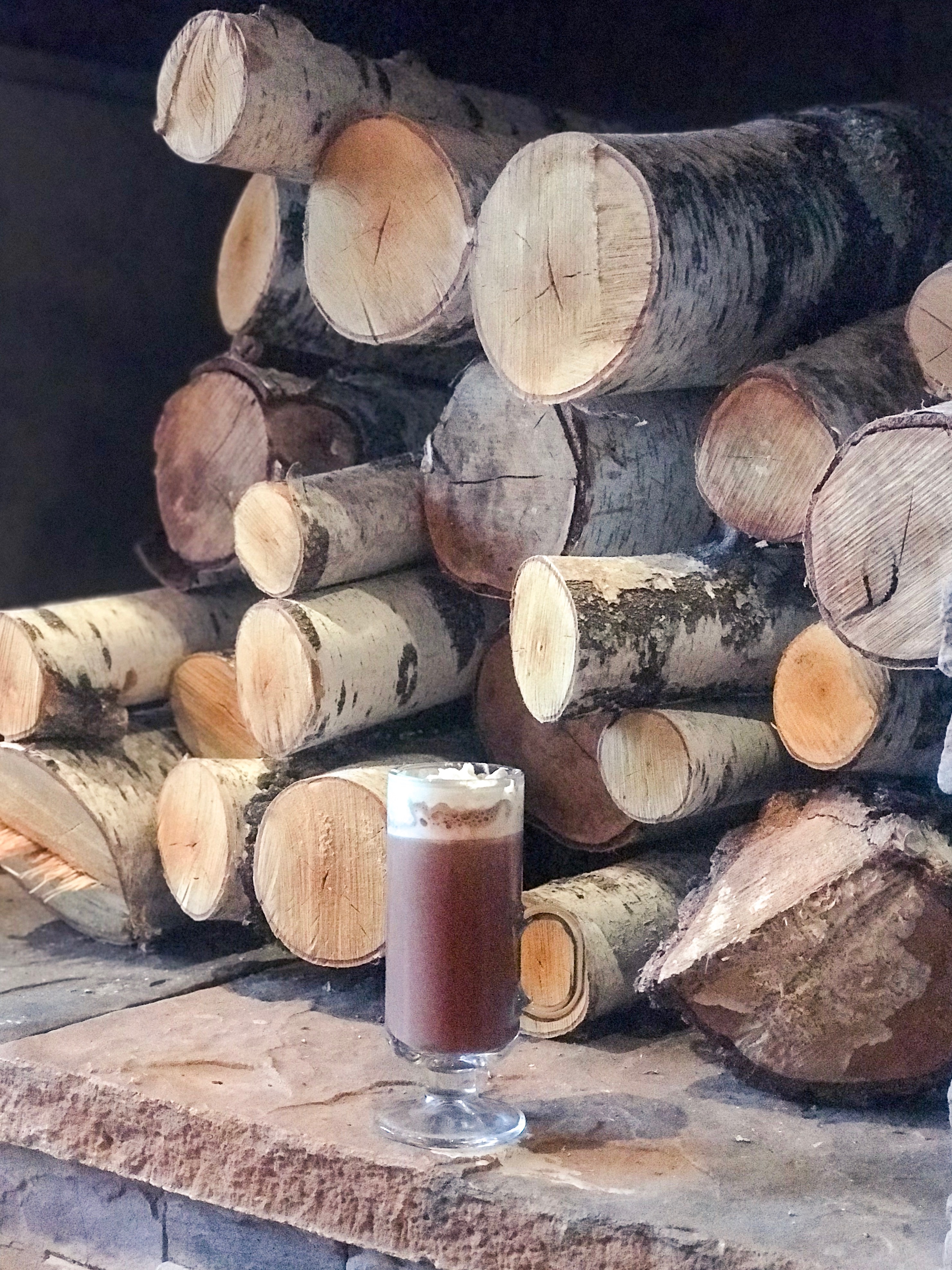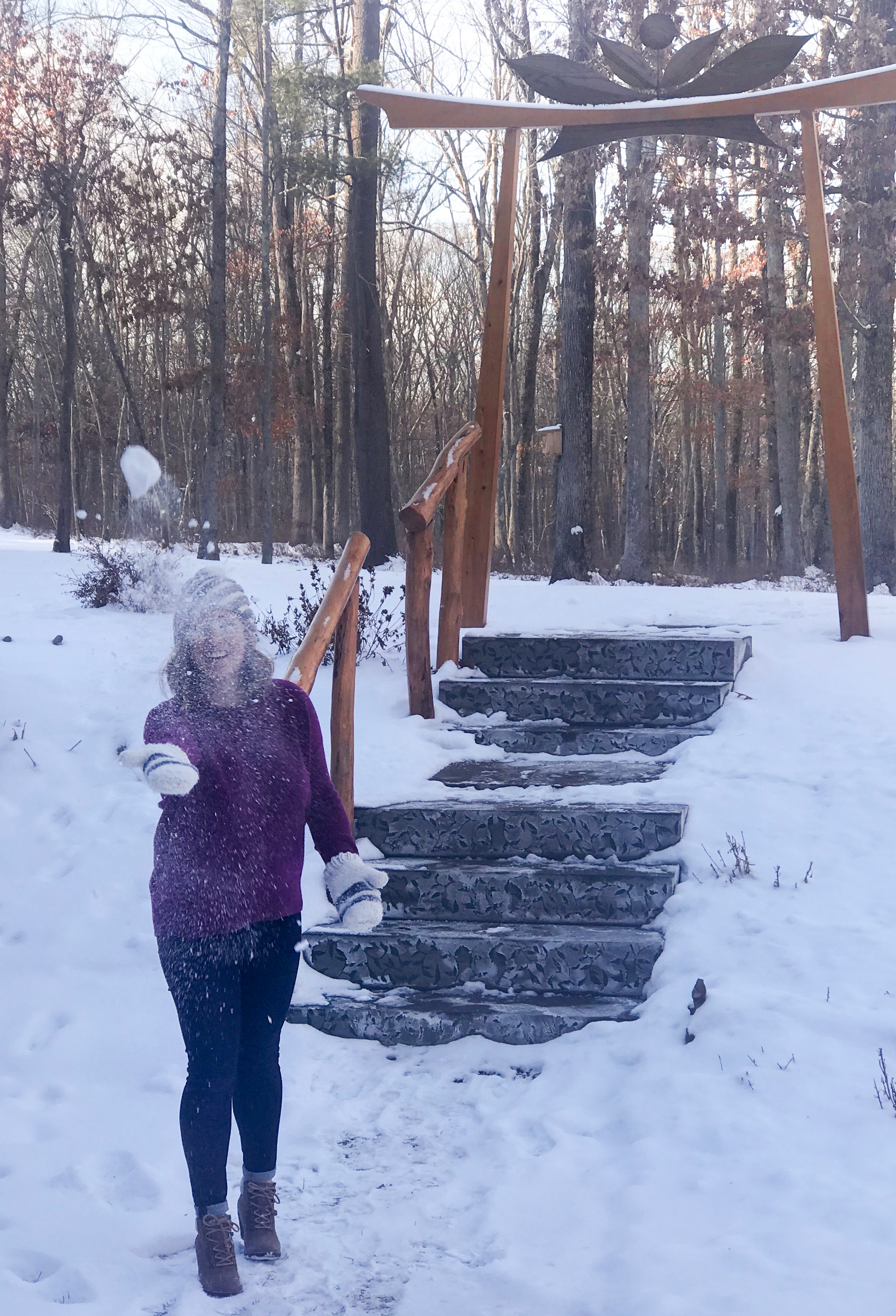 Comments