The Sete Cidades crater hike, on the island of São Miguel in the Azores, is nothing short of spectacular. Considered one of the 7 Natural Wonders of Portugal, we'd put money your heart skipping a beat when you reach the top. Looking out, you have the most magnificent view of the rugged and lush crater slopes descending sharply down into two lakes in the middle below, one emerald green and the other a pristine blue.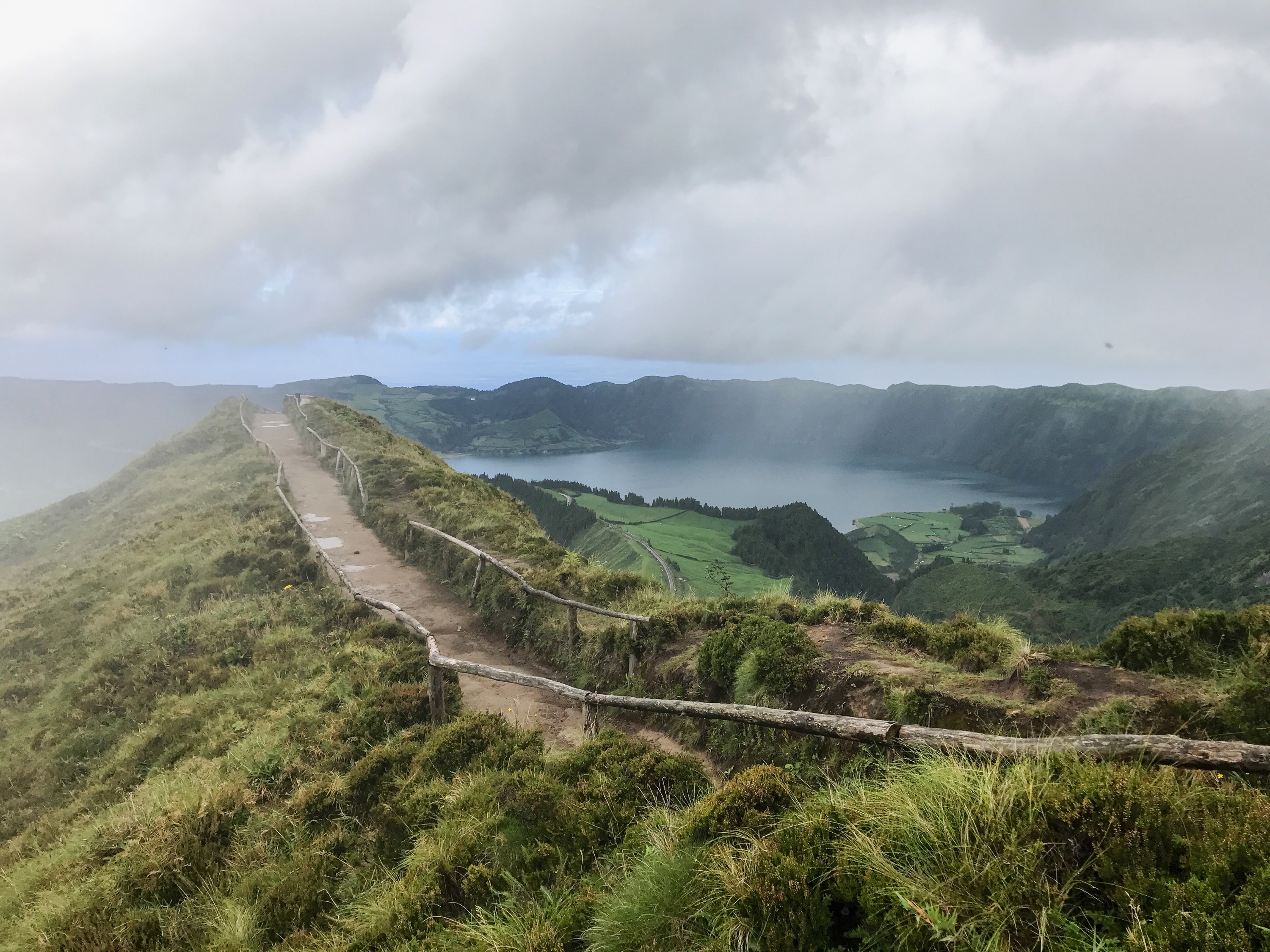 There are numerous trails up around the rim of the crater, but the most famous and most photographed stretch allows you to walk out on a path as if you're walking on a platform out into the middle of the crater. At the end you'll find a lookout point with jaw-dropping panoramic views.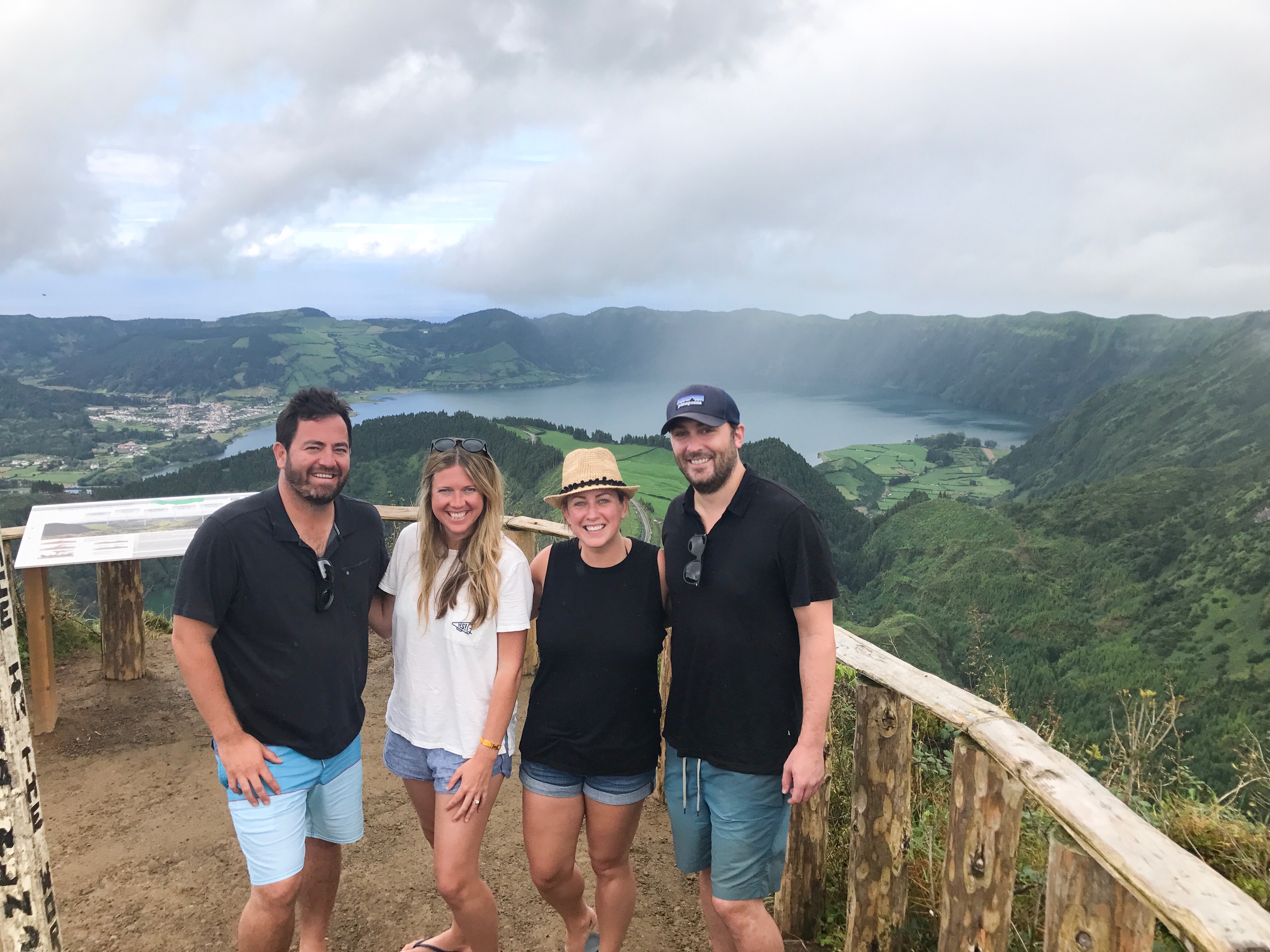 This top portion of the crater acts like a mountain, clinging onto clouds and creating a rainforest-like environment. Dense, green foliage remains dewy throughout the day and some stretches of the trail feel like a Costa Rican jungle.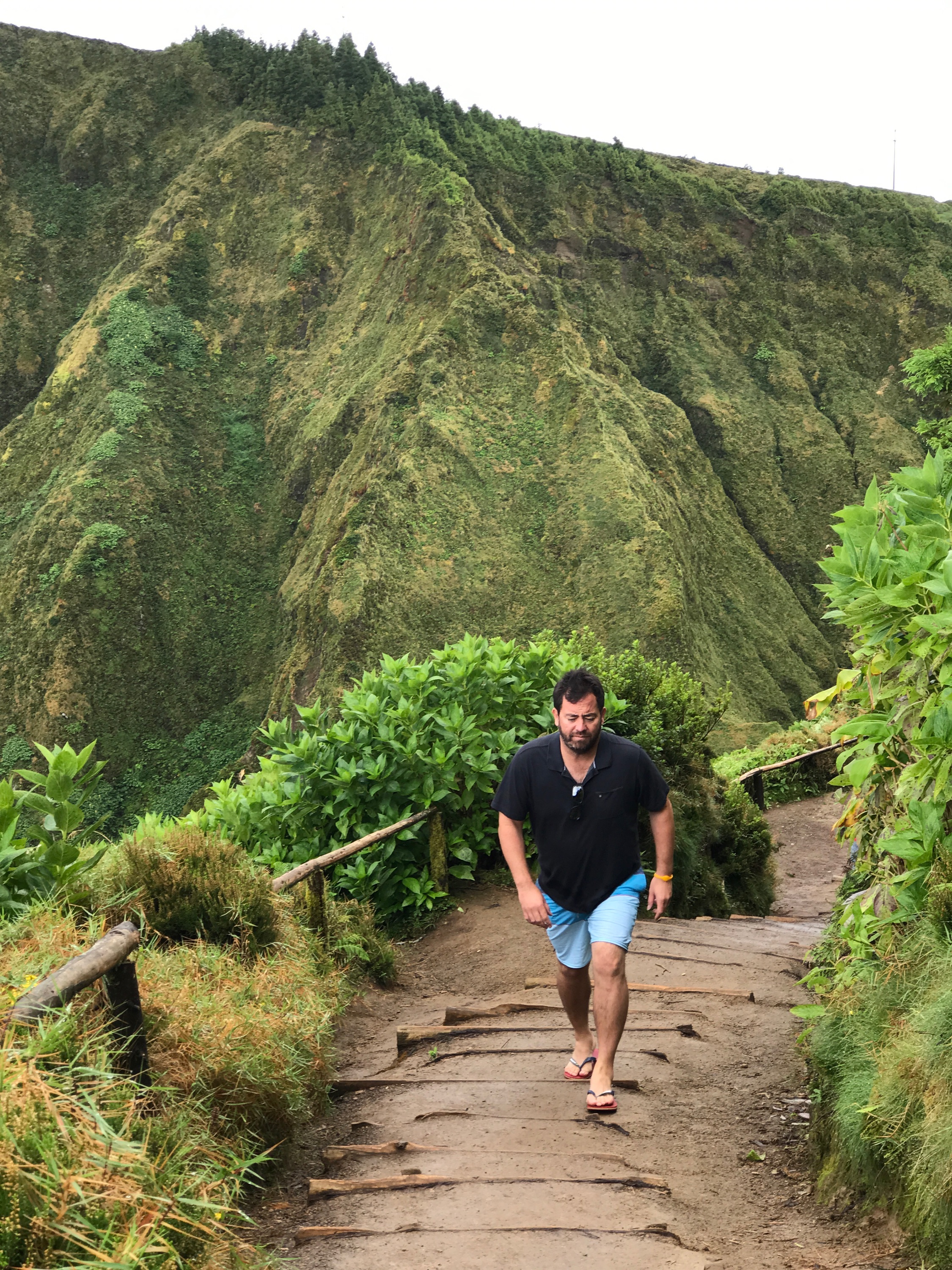 When were walking out the scenic look out point, we ran into a friend lady and her husband who kindly asked us if we all wanted a picture together. In chatting with her, she told us she was a stewardess for United Airlines. She said she's been all over the world and seen many wonders, but this view here at the top of Sete Cidades was her favorite view of all. We couldn't agree more.
more pics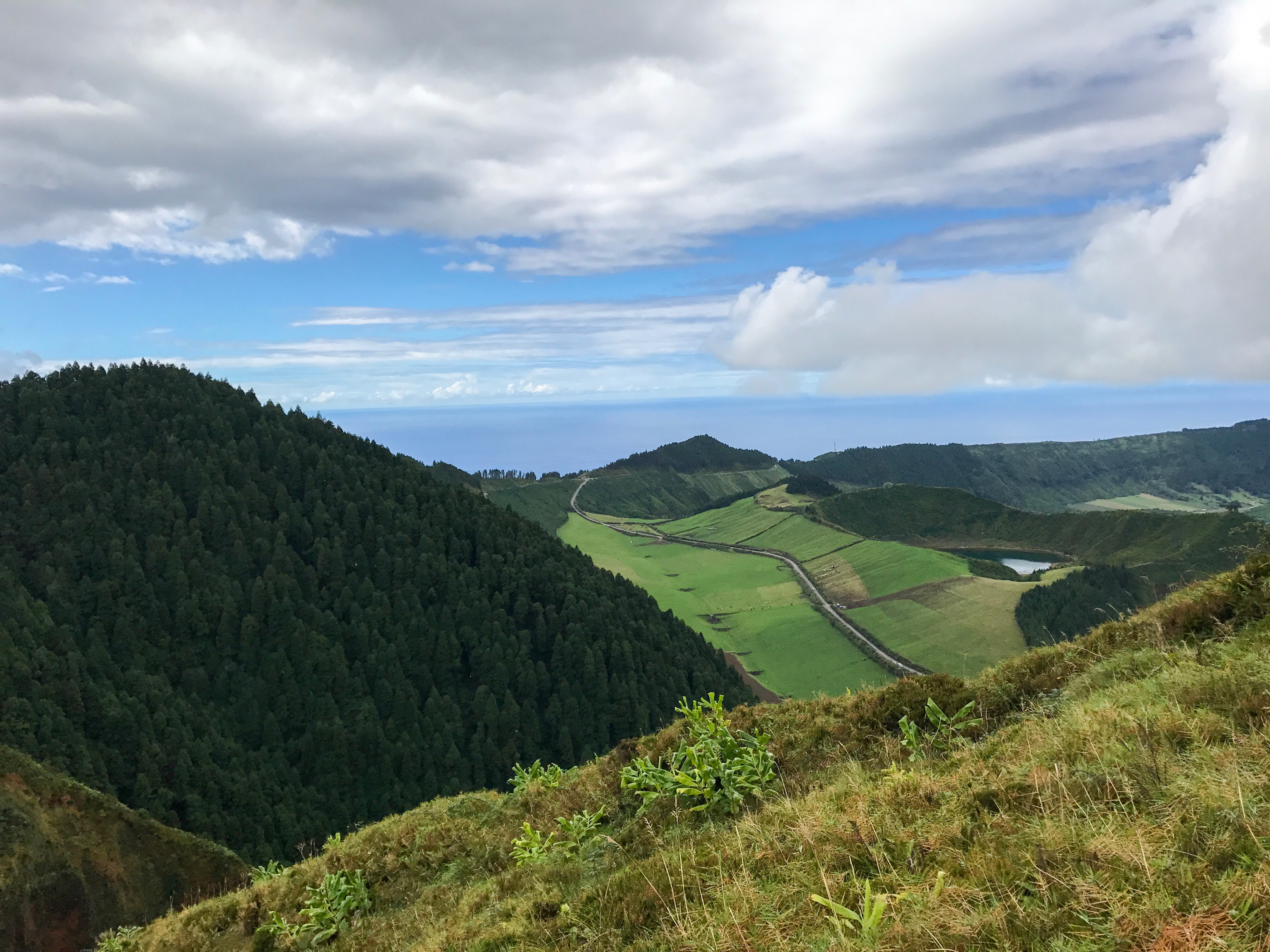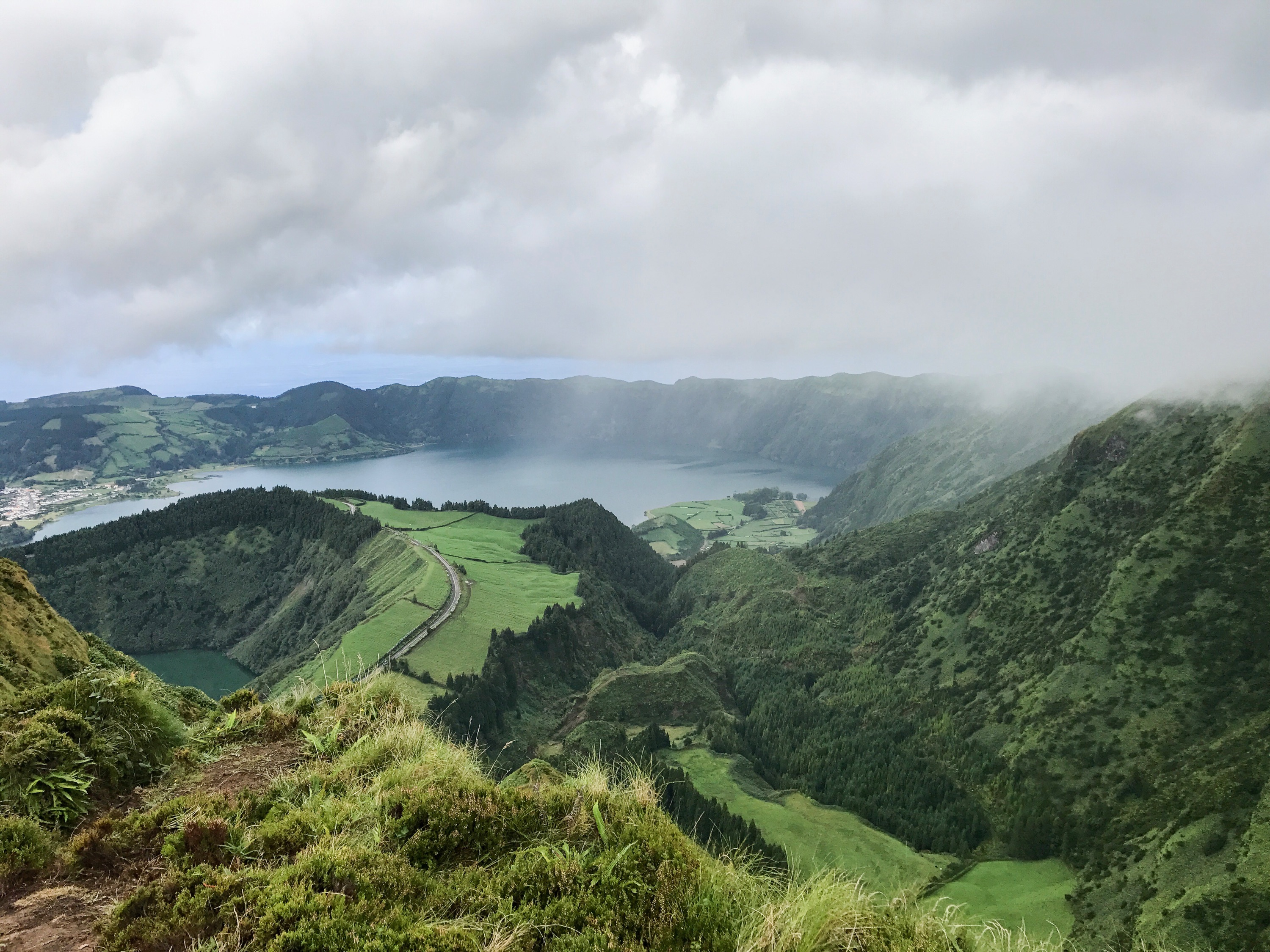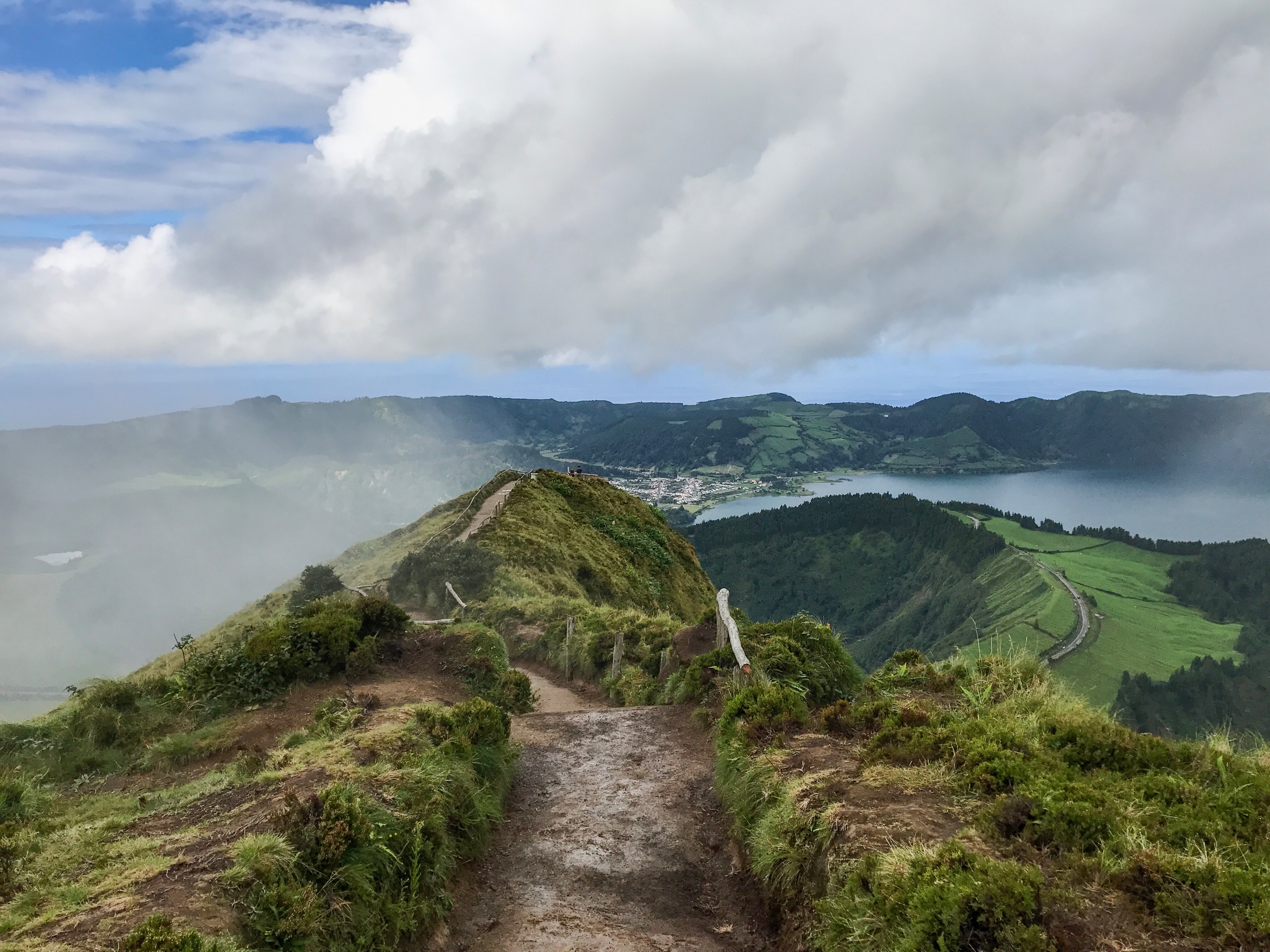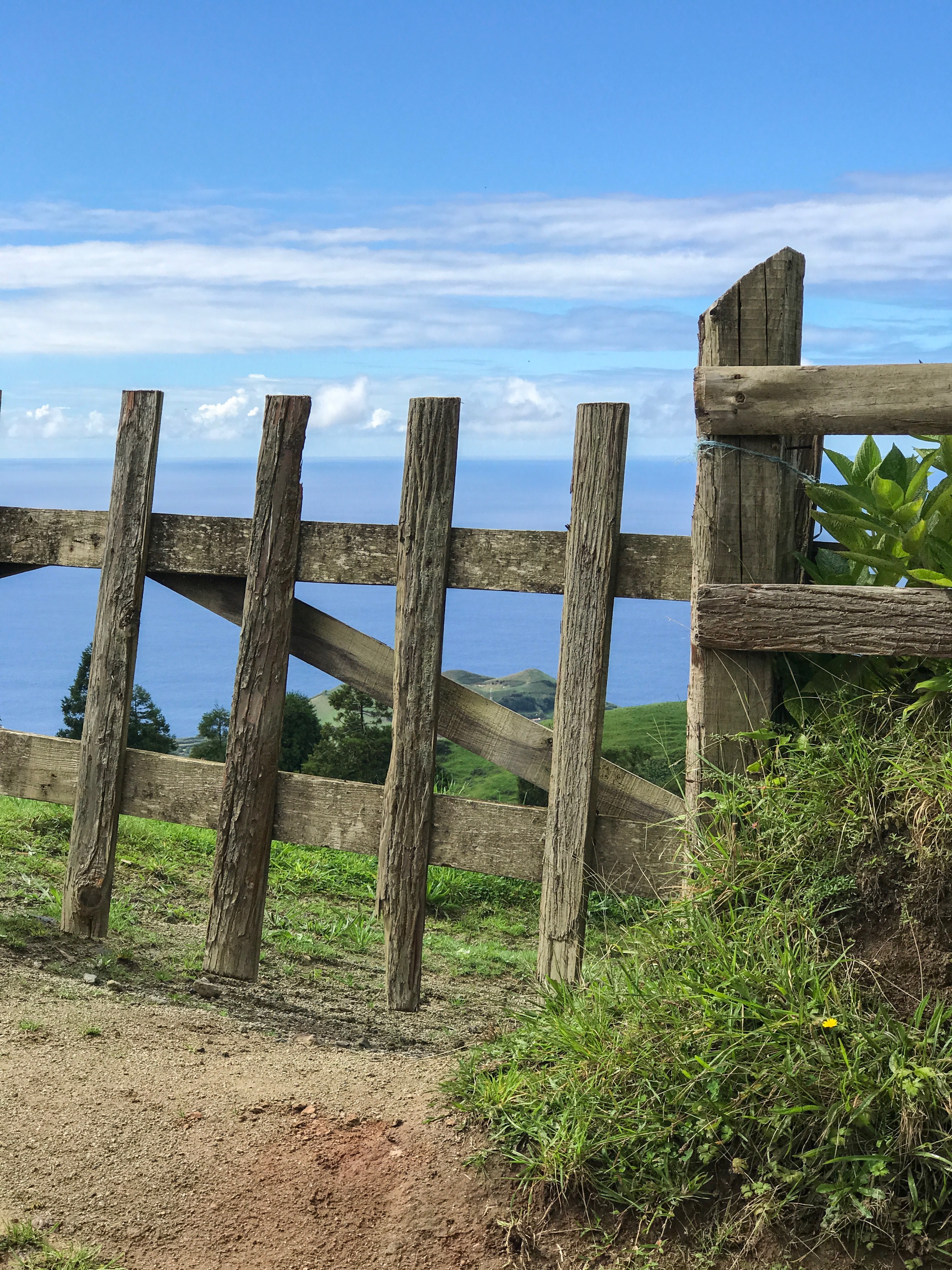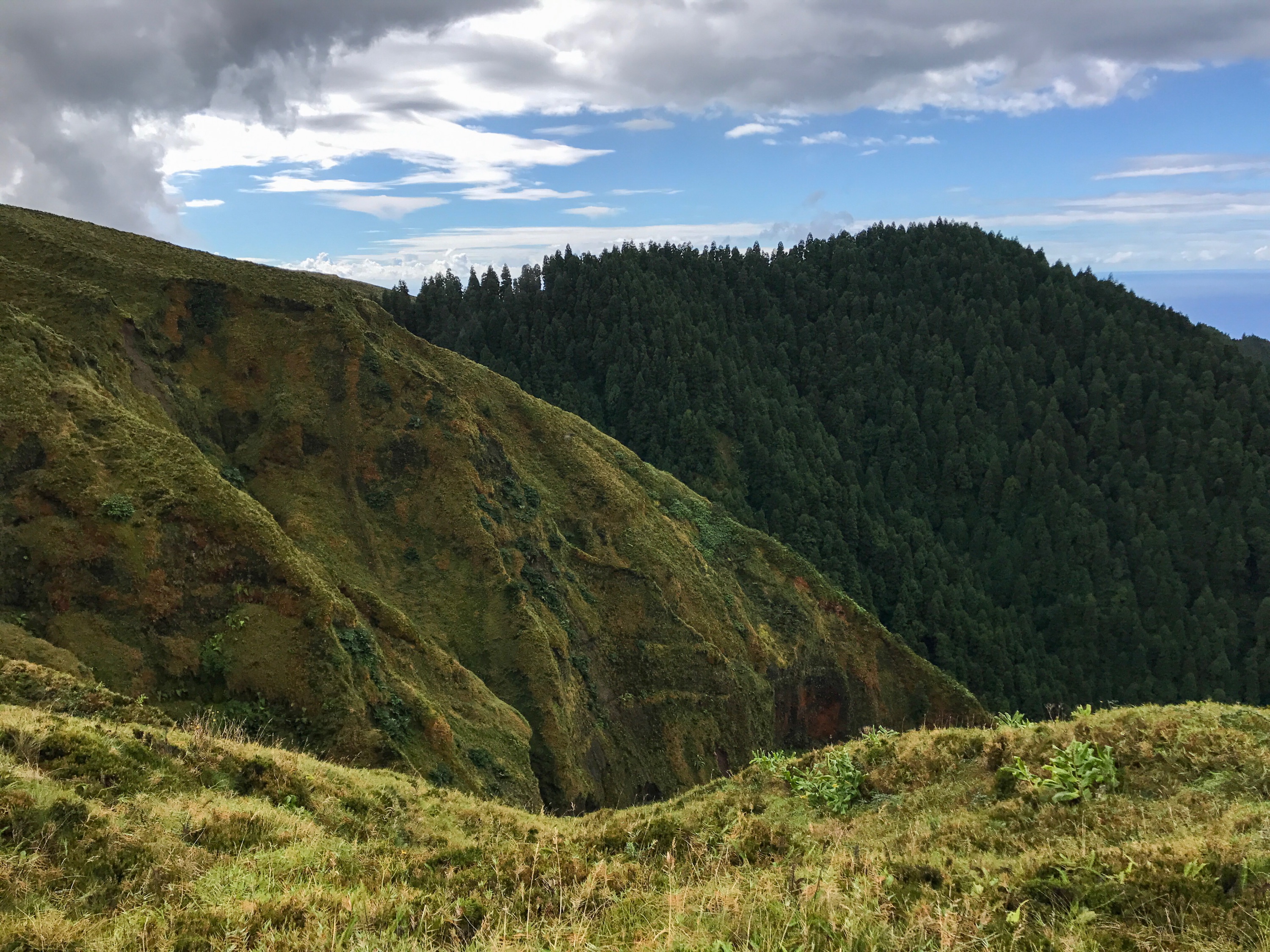 Comments