As perfect foods go, a Croque Madame is nearly flawless. Salty ham layered in between perfectly cut slices of bread and cheese, oozing with a béchamel sauce, and topped with an over-easy egg. Simple perfection.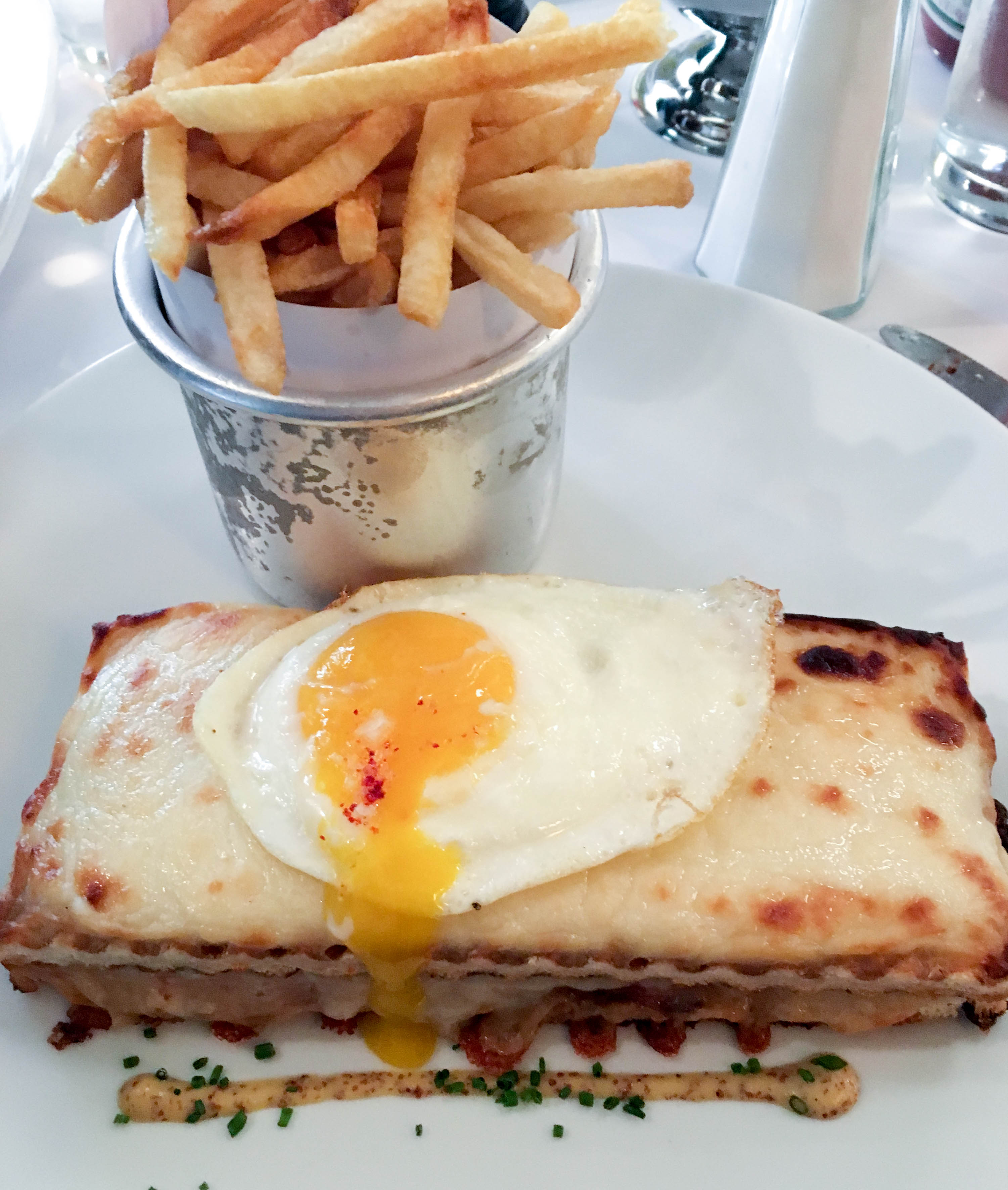 The Odeon in TriBeCa serves the best Croque Madame in town, hands down. Their take starts with pullman white bread, Madrange ham, and prosciutto di Parma. They add in some Gruyère cheese- because why not!- and top the whole thing with, Mornay sauce and an egg. A straight line of spicy mustard on the side for dipping and perfectly crisp fries and you've got yourself the perfect meal.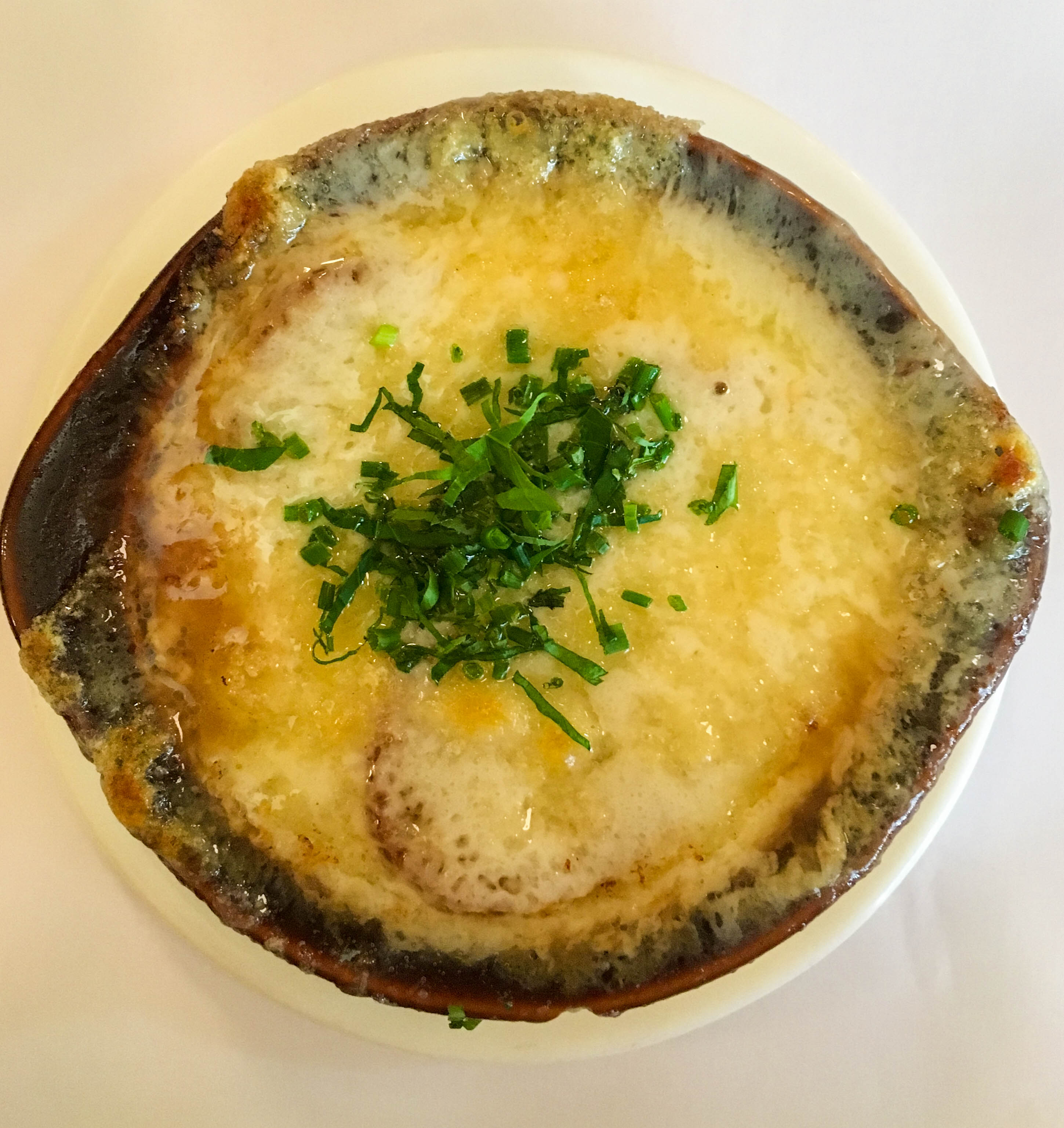 The breakfast sandwich isn't the only perfect item at The Odeon. The French brasserie has an amazing rendition of French Onion Soup, as well. Rich, beefy broth swirls with caramelized onions while a big crouton sits on top and soaks it all in. The whole bowl is covered in Gruyère cheese and serving piping hot – be careful! The soup here is just what you need to warm up a winter day, it'll cure the common cold*, and make your whole day better. The Odeon is our go-to for a French weekend brunch or a tasty, familiar dinner any day of the week.
---
*not proven by doctors, just by us!
Comments