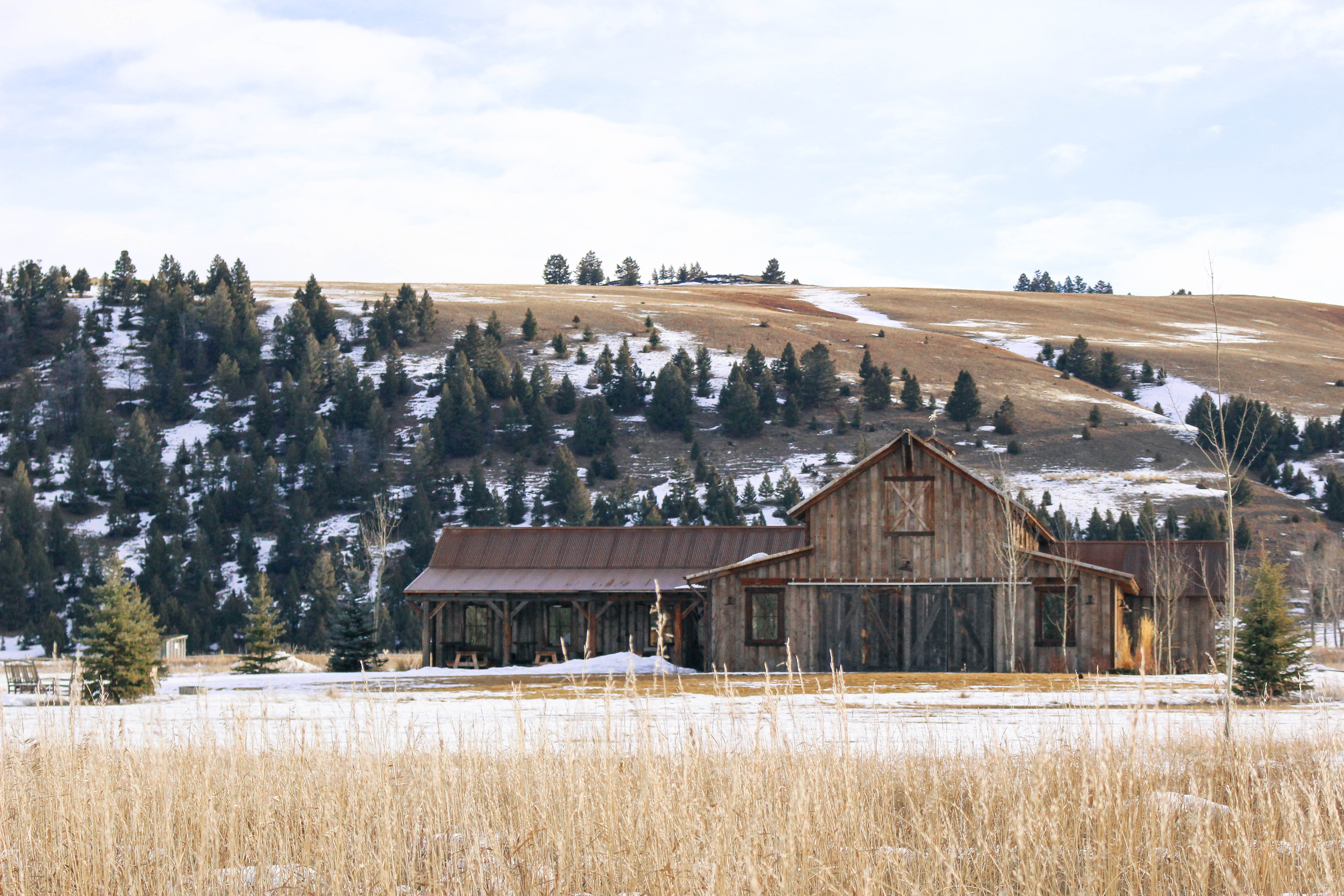 The Ranch at Rock Creek is one of those rare places where timing, location, Mother Nature, and one owner's vision all came colliding together to conceive one of the finest luxury properties in the world. For over 20 years, owner Jim Manley searched for the perfect land to create his dream guest ranch. He envisioned remote and rugged untouched landscape, terrain that included mountains, meadows and forest, a river running through the property, good skiing nearby, and no real threat of grizzlies or rattle snakes for his guests. For almost 2 decades he exhibited patience while scouring different properties across the western U.S., unwilling to skimp on any of his criteria. In 2007, just as he began to think it wasn't going happen, he got call – from Montana. An hour and half outside Missoula, near the charming old mining town of Philipsburg, a 6,600+ acre ranch had come onto the market. Consisting of mountains, meadows, and forest, the grizzle-free, rattle snake-free land in Southwest Montana was close to the slopes of Discovery Mountain and had a river piercing through the property, right down the middle. This wasn't just any river though, this was a pristine Blue Ribbon trout river called, Rock Creek.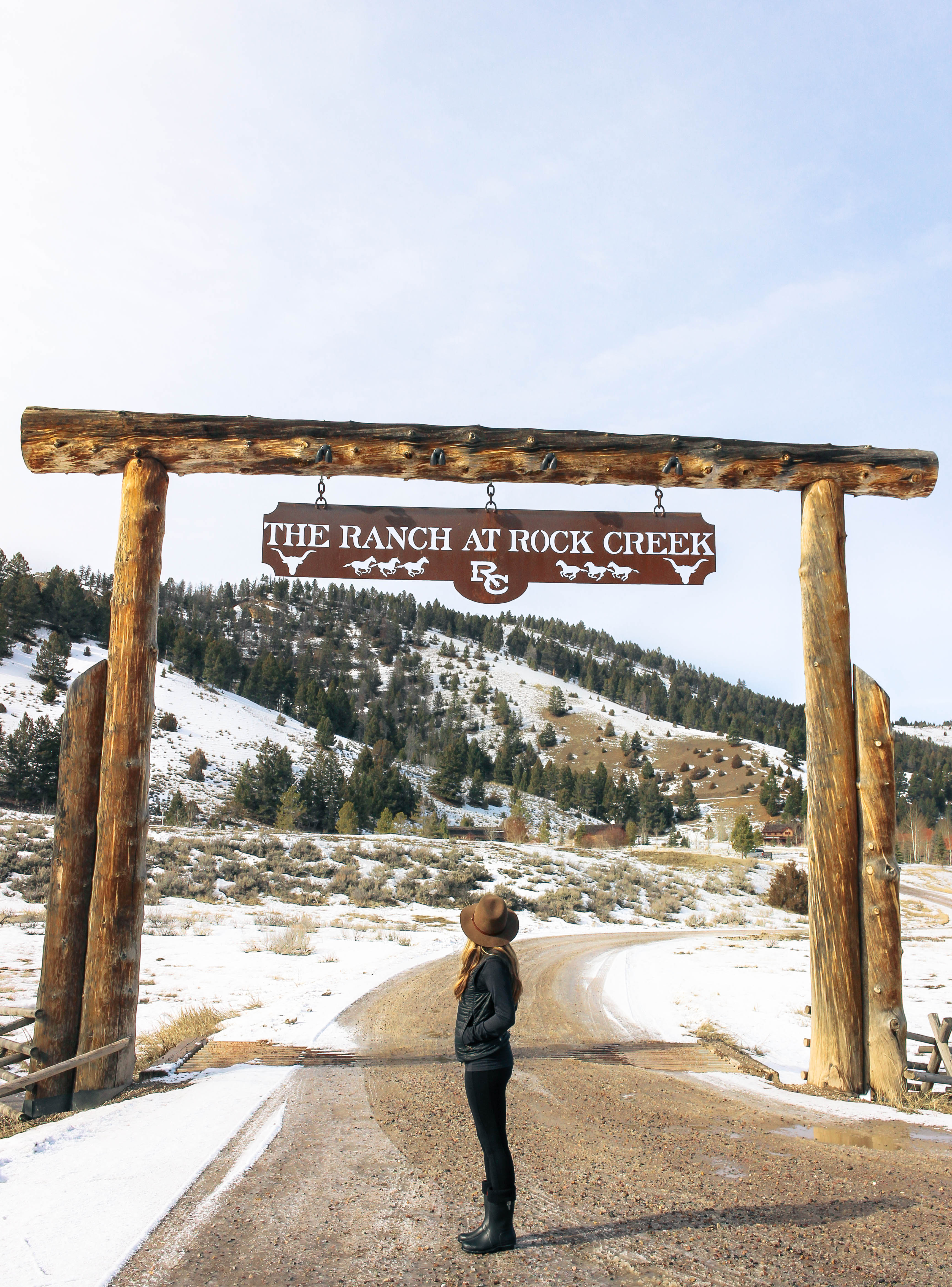 After exploring the prospective land by horseback, he knew it was the right spot, and from there, he and his team spent the next few years renovating and restoring the ranch's historic buildings to create what it is now the worlds only Forbes Travel Guide 5-Star Ranch. The Relais & Chateaux property is also one of the founding members National Geographic's Unique Lodges of the World. Patience and steadfast vision paid off, because Jim's luxury ranch out in Montana is one of the coolest luxury properties we've encountered.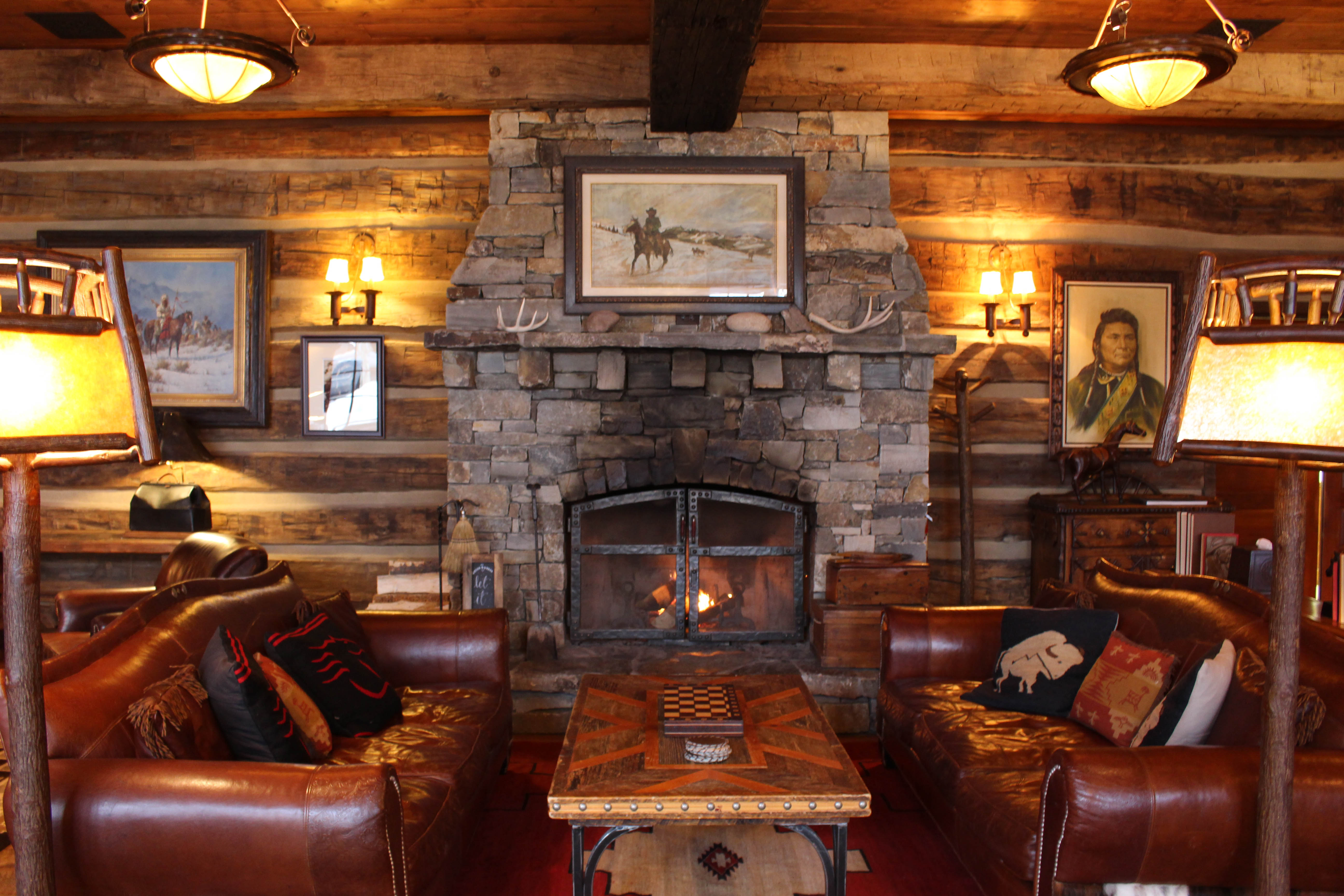 The Ranch at Rock Creek provides an all-inclusive luxury experience. That means everything from your escalade ride to and from the airport, your daily activities, and the 6-course tasting-menu dinner with wine pairing at dinner, is part of the deal. You worry about nothing, while your ranch ambassador coordinates everything. The best part – it all exists in one place. On the 6,600+ acres you can go fly-fishing, horseback-riding, sporting clays, skeet, trap, rifle & pistol shooting, hiking, biking, snowmobiling, cross-country skiing, sledding, ice-skating, sleigh-riding, lay by the pool come summer, jump in the hot tub come winter, and the list goes on. Coming from the East Coast, to even do half of that on one single trip would involve hours and hours of driving to various locations, so it was amazing – for us – to have it all in one place.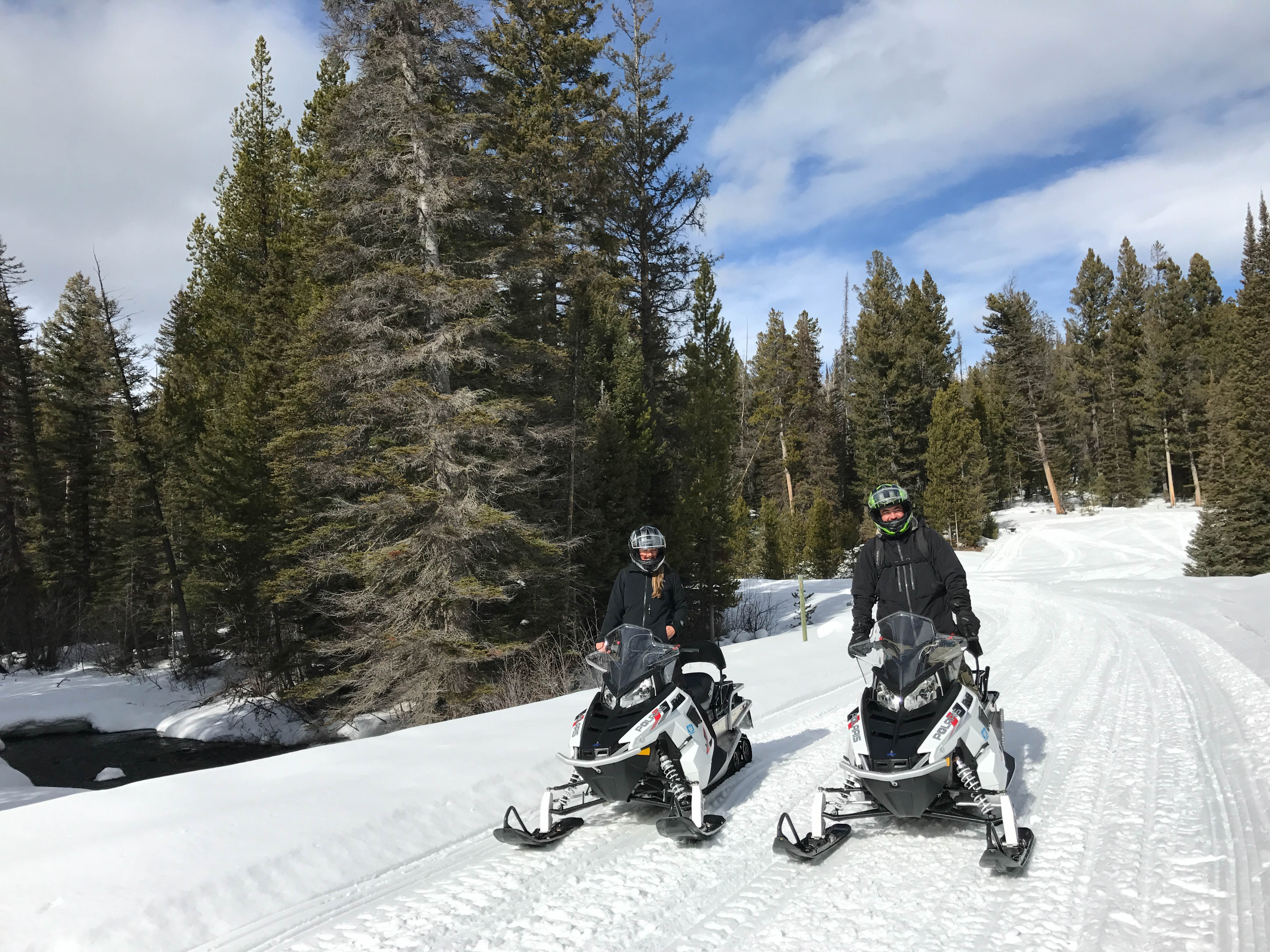 When we arrived, we first took a tour of the property before heading to our room. Guests have an array of accommodations options, including multi-bedroom private cabins, guest rooms in the main Granite Lodge, luxury canvas tents along the river bank, and suites within the property's historic barn. Each space has it's own character, and glamorously balances rustic western decor with all the luxury amenities you wish for from a 5-star property. Our abode for the weekend was the magnificent loft in the historic barn, which dates back to the 1880s and was the original homestead's barn. Enchanting and elegant, the space featured a king-sized bed, luxurious linens, a seating area complete with a full-sized wooden poker table, and a bathroom that took our breath away. Up a few original wood stairs and into a gratuitously large space, we came upon a grand chandelier hanging from the exposed beam ceil, above the most beautiful porcelain claw-foot tub. Beyond the tub, a large window afforded sweeping views of the snow-capped mountains.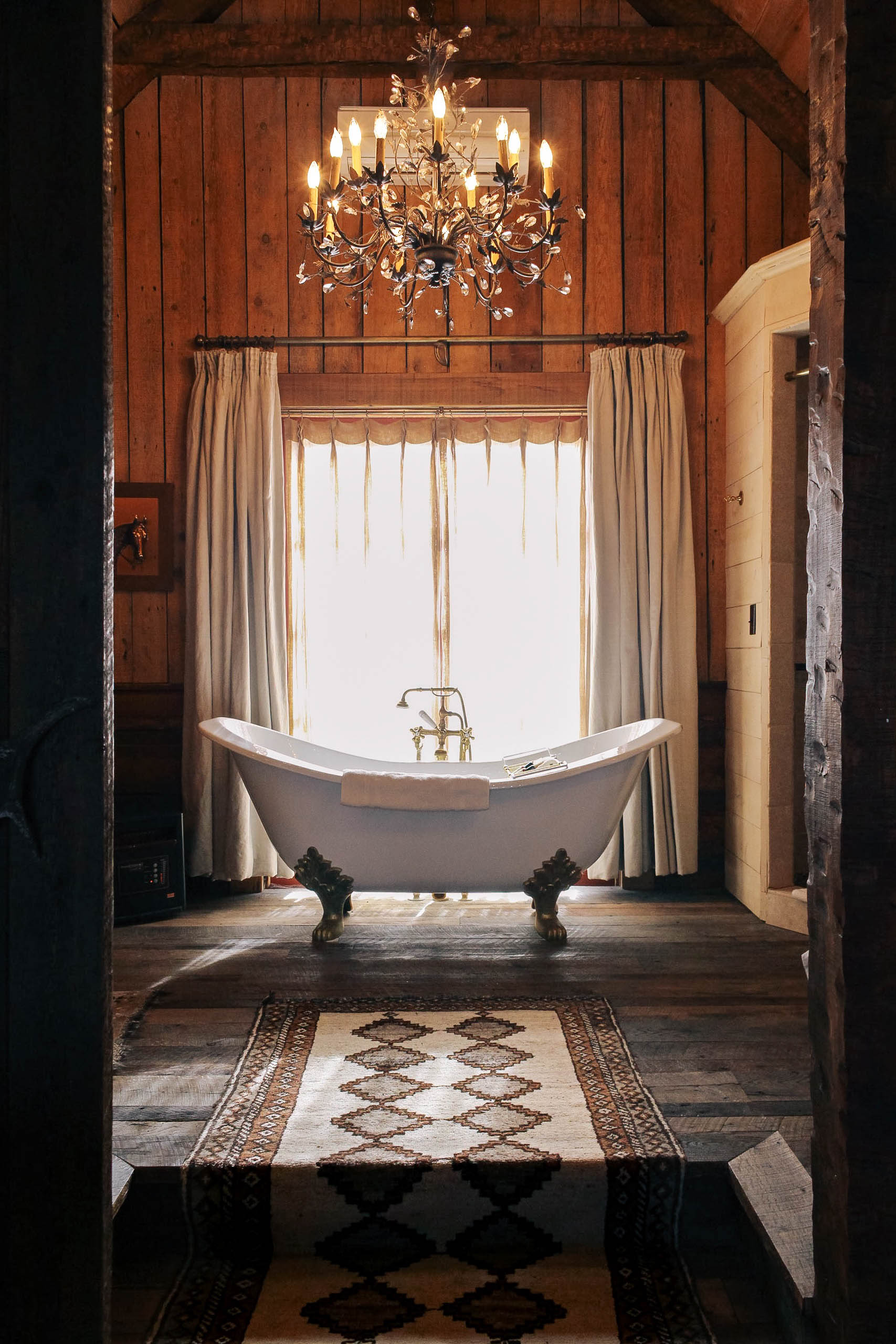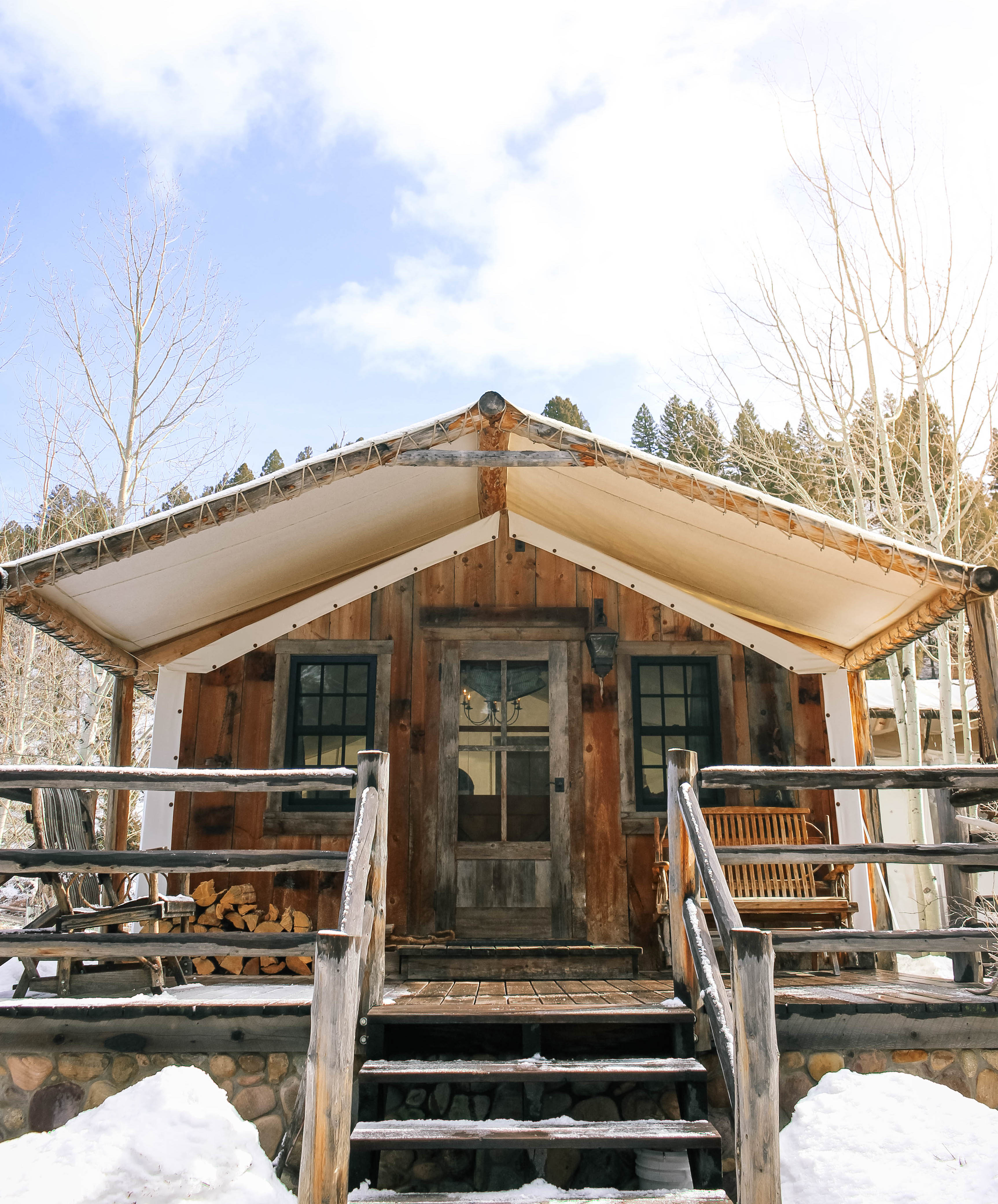 Each morning at the ranch began with a delicious breakfast from Chef Drage's kitchen. Growing up in rural Alaska, Chef Drage learned to cook innovative dishes using local ingredients from his mother. He's been at The Ranch at Rock Creek from the beginning, and his food alone brings people back time and again. If we could dive into his Lemon Ricotta Pancakes every morning, we would. And that bacon… it's enough to write home about. Come dinner time, Chef Drage had a new menu and dining experience ready for us each night. Whether it was a multi-course tasting menu or BBQ-style dinner in the Buckle Barn (accompanied by line-dancing and a live band), his delicious meals consisted of almost entirely local ingredients from Montana ranches and farms.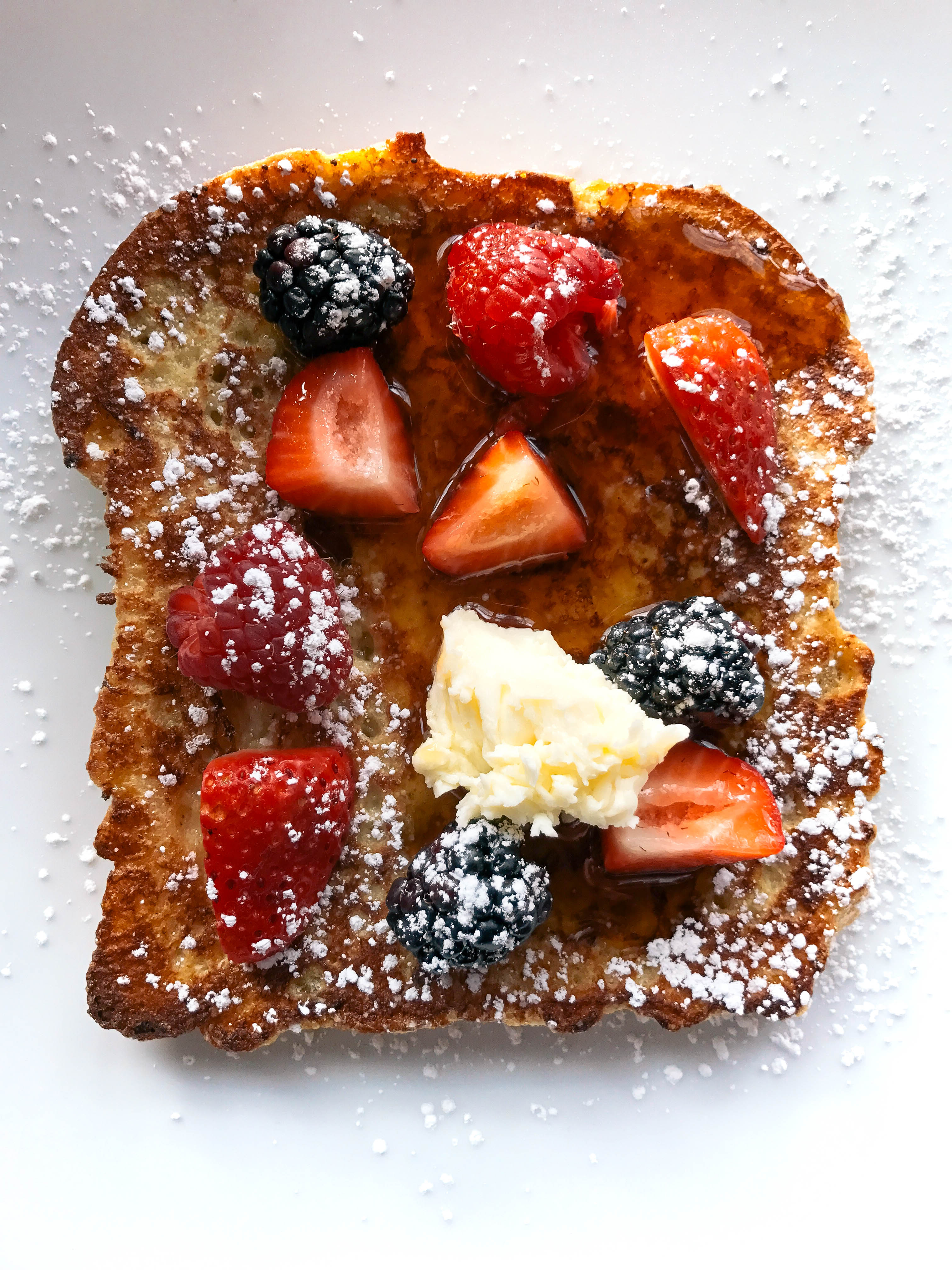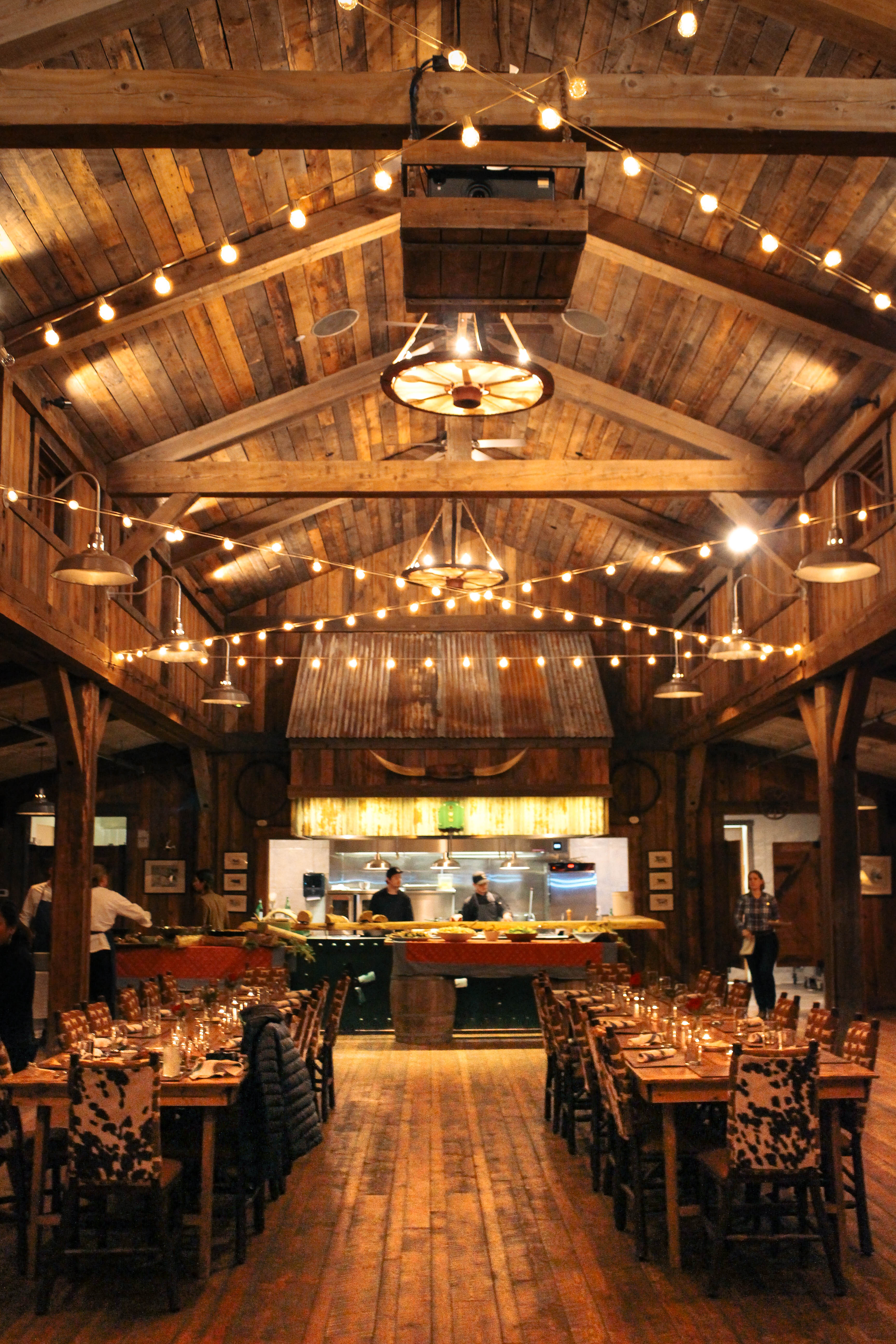 Throughout the day, with so many experiences available on the ranch, we liked to keep busy with both a morning and afternoon activity. Friendly and extremely knowledgable ranch guides accompanied us on different excursions, like sporting clays on an awesome 11-trap shooting course up in the mountains, horseback riding through the meadow, and snowmobiling nearby on the brilliant Skalkaho trail. Like everything at the Ranch, the equipment and machines used were all of top-notch quality, almost always brand new, and included in our stay.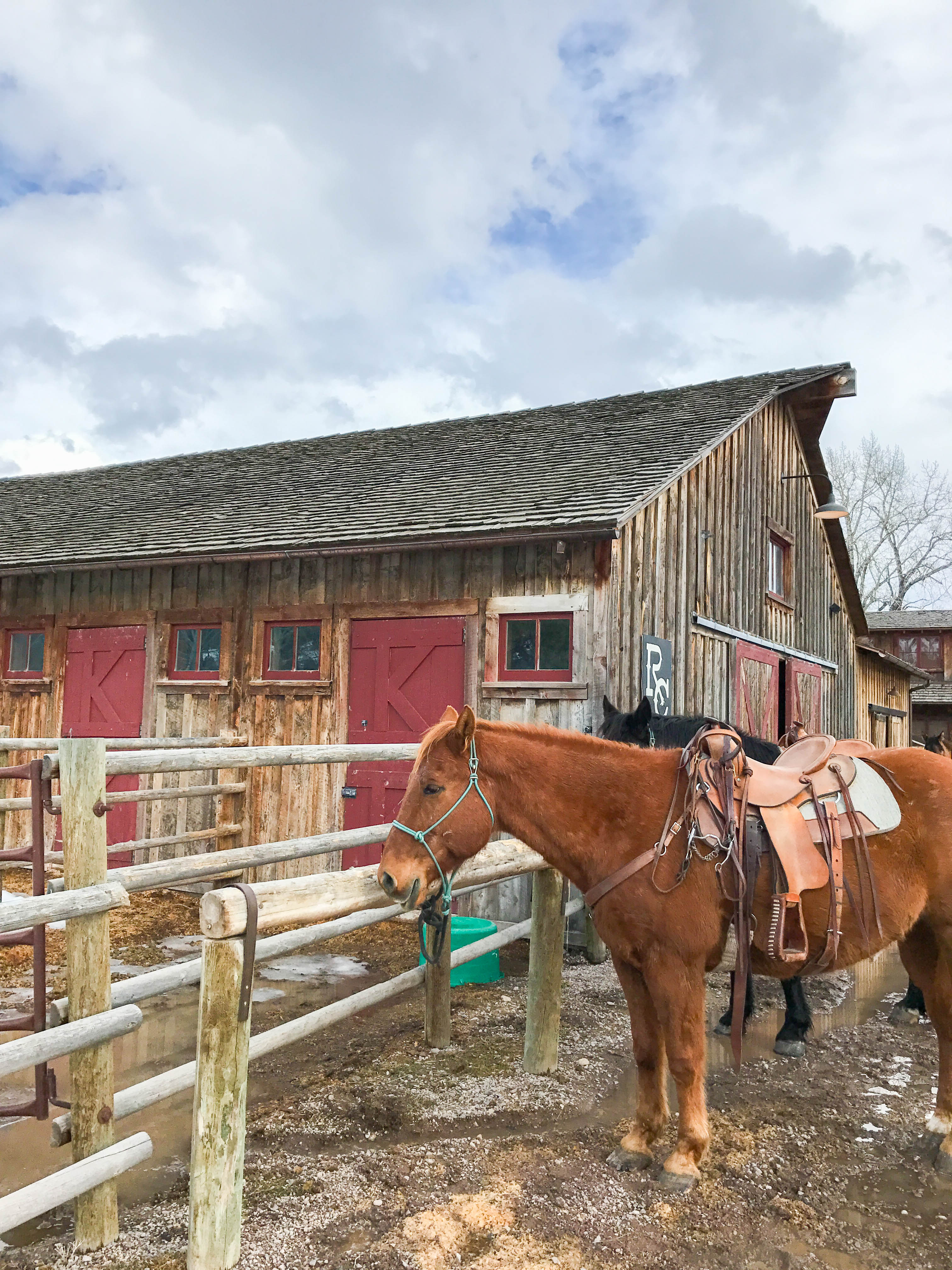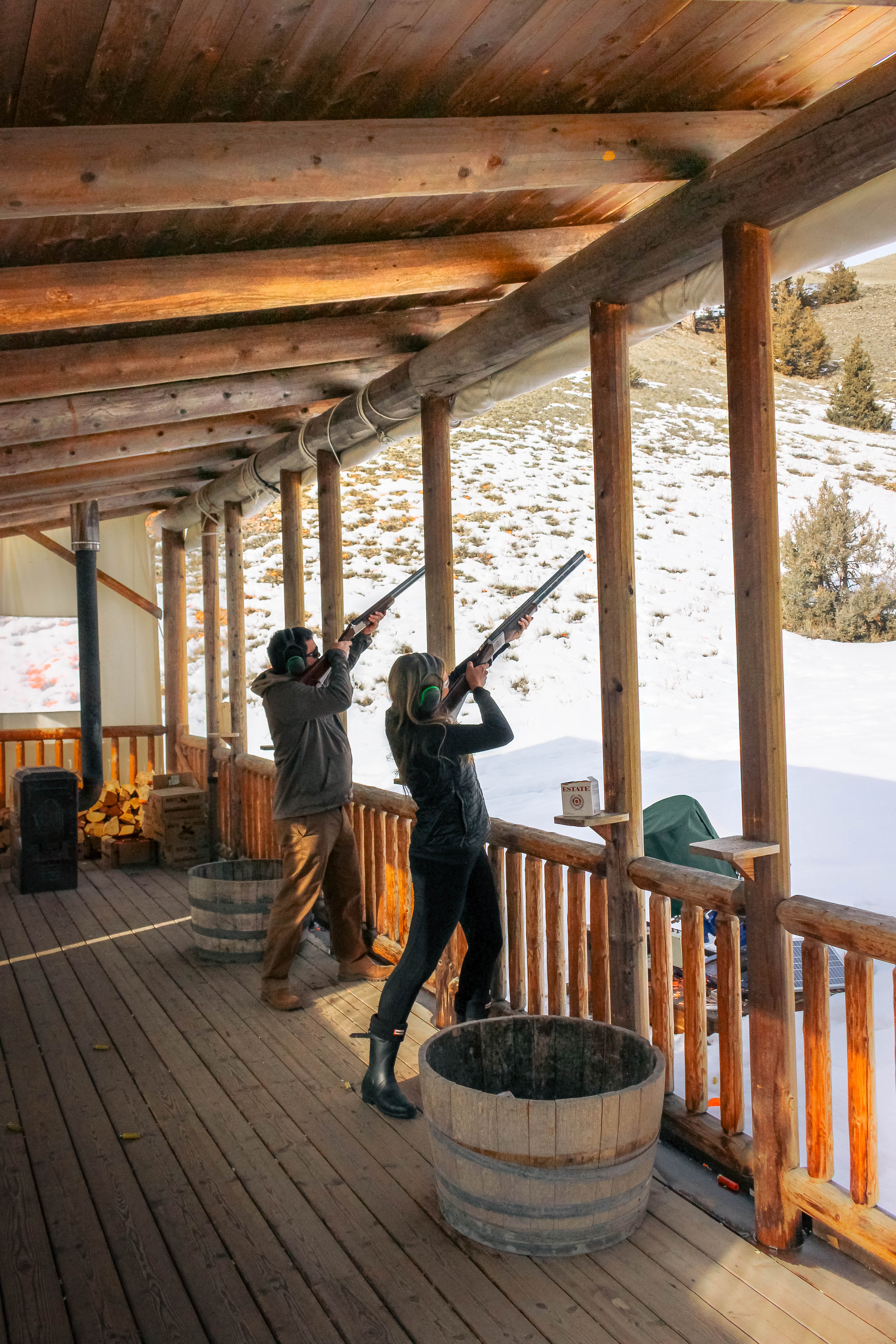 Our favorite experience, though, was probably fly-fishing Rock Creek. Our guide John took us to his favorite spot on the river, where we caught a cutthroat trout on the second cast out. An abundance of trout filled the crystal clear water that day, and the Montana mountains provided a surreal, winter wonderland setting. Rock Creek boasts some of the best fly-fishing in the world, and a Blue Ribbon designation means it's met high standard of criteria, like purity of water, number of naturally reproducing species, and fish per square mile. That morning of fishing in the clear winter water was one we will never forget.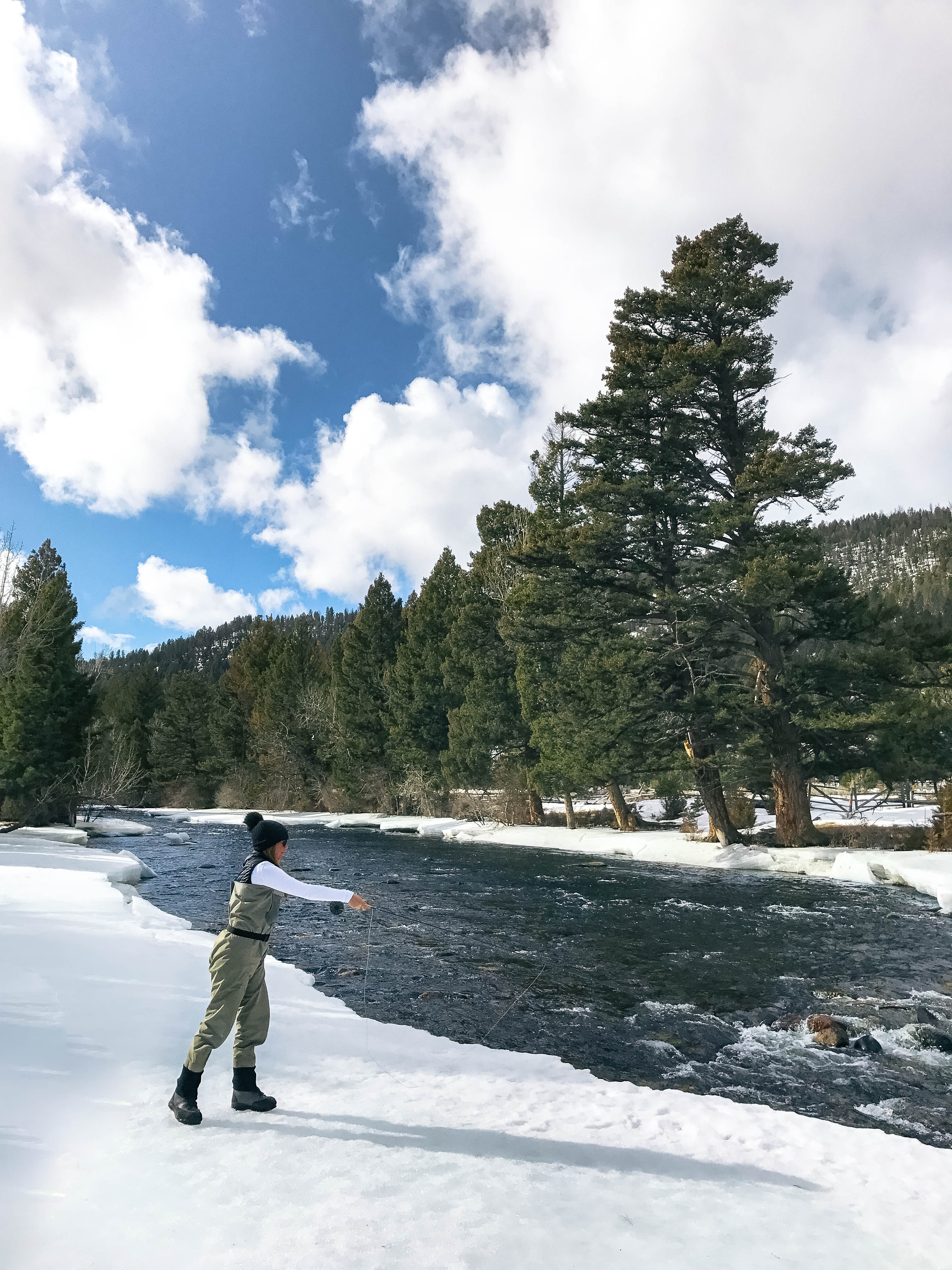 On our last morning, we decided to treat ourselves to the ranch's spa with an amazing deep tissue massage and some time relaxing in the sauna. Before heading to the airport, we had one last heap of Chef Drage's pancakes and said goodbye to all our new friends. We couldn't be happier that Jim was able to make his dream come to fruition; and now, the Ranch at Rock Creek exists as one of the best luxury experiences in the world.
Compass + Twine was a welcomed guest of the Ranch at Rock Creek and thanks them for a truly enchanting stay. As always, all opinions are our own. 
---
More Pictures…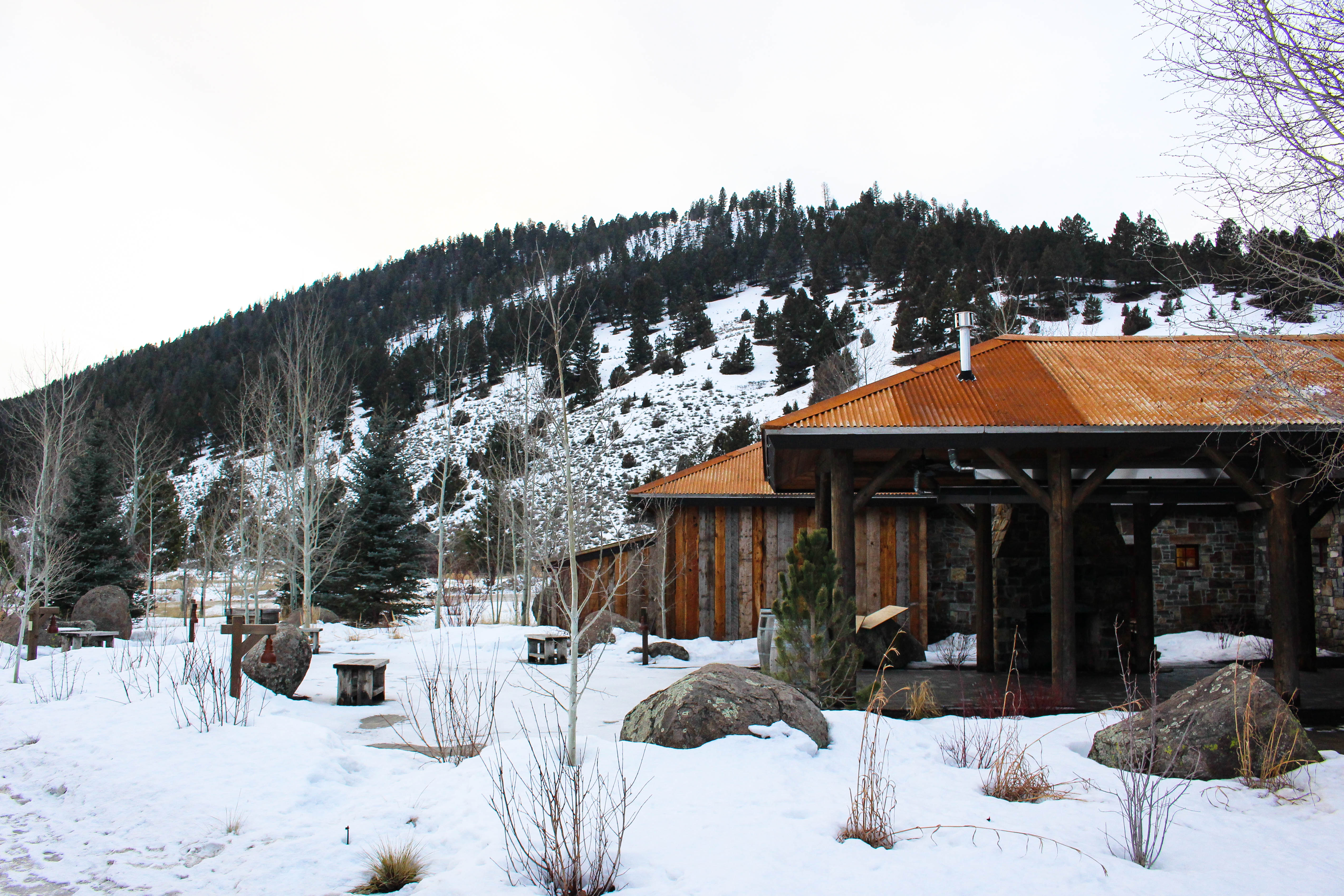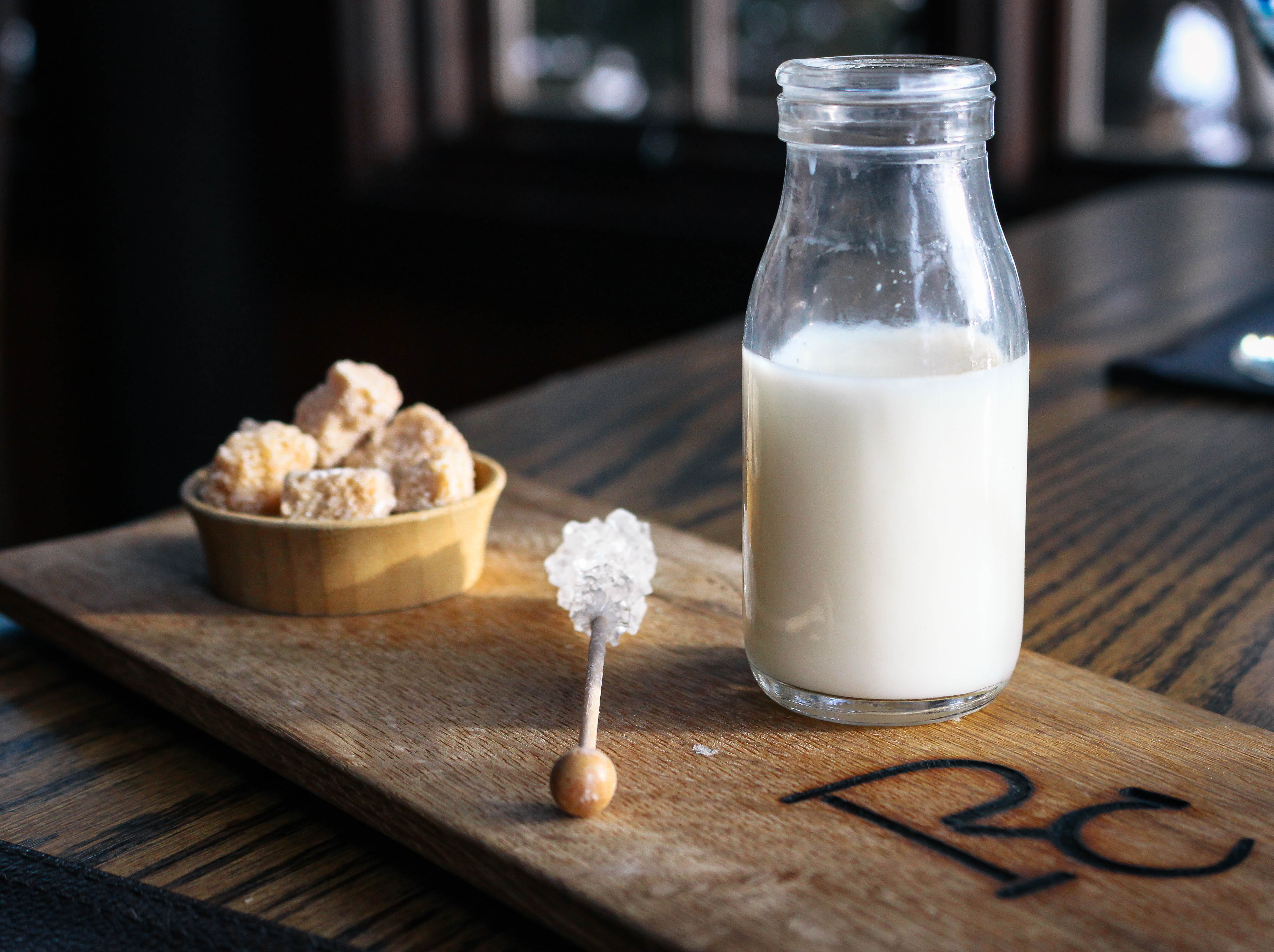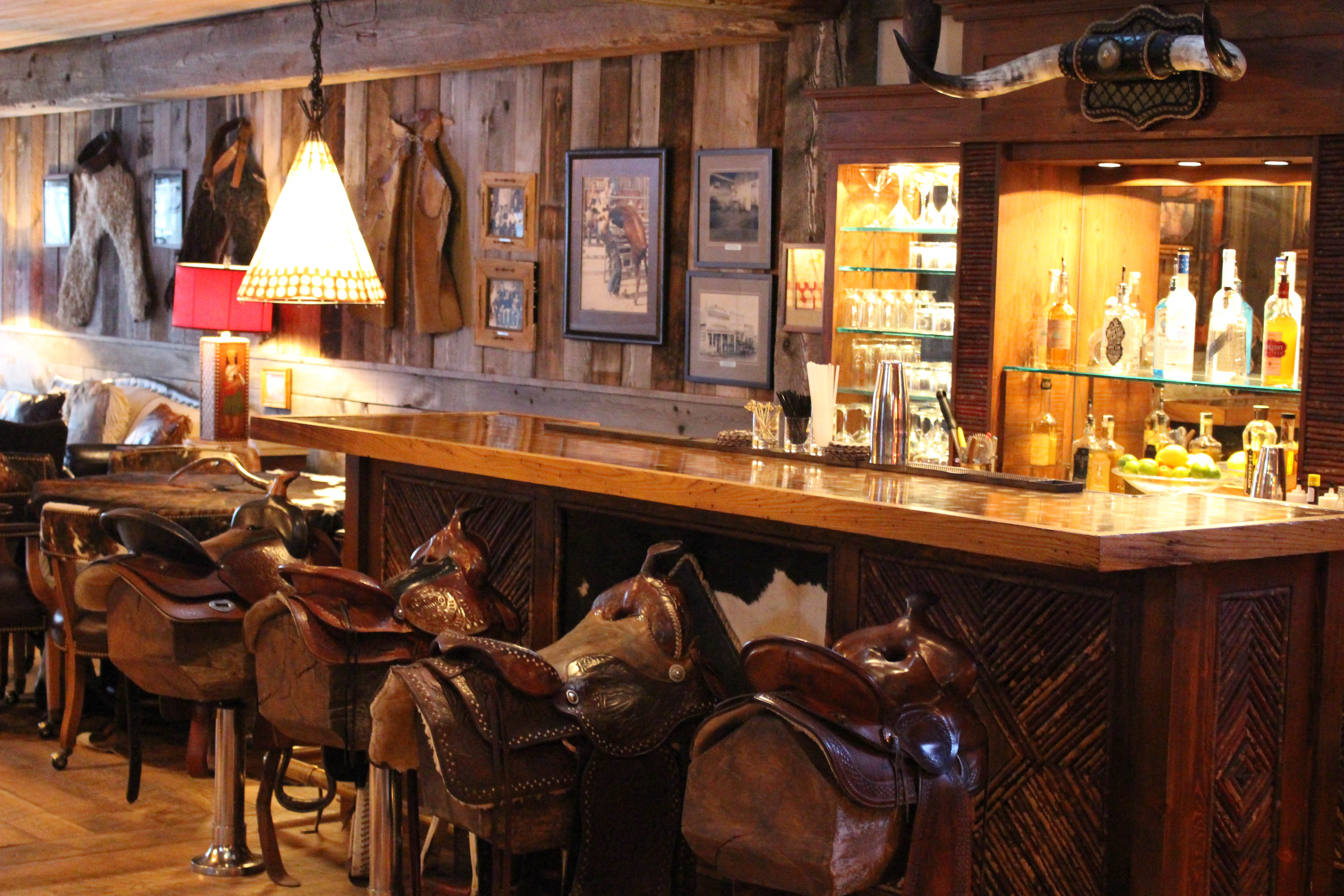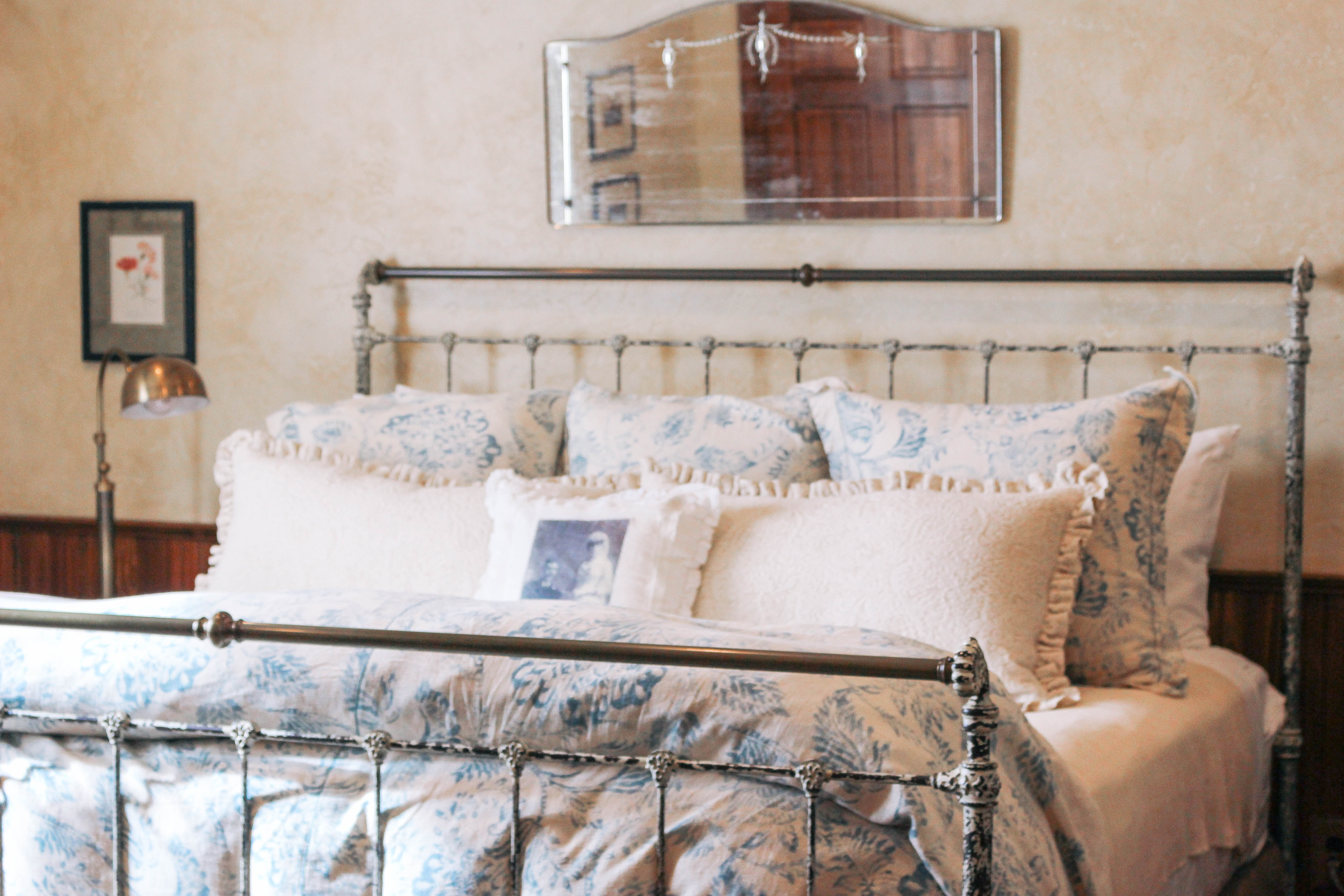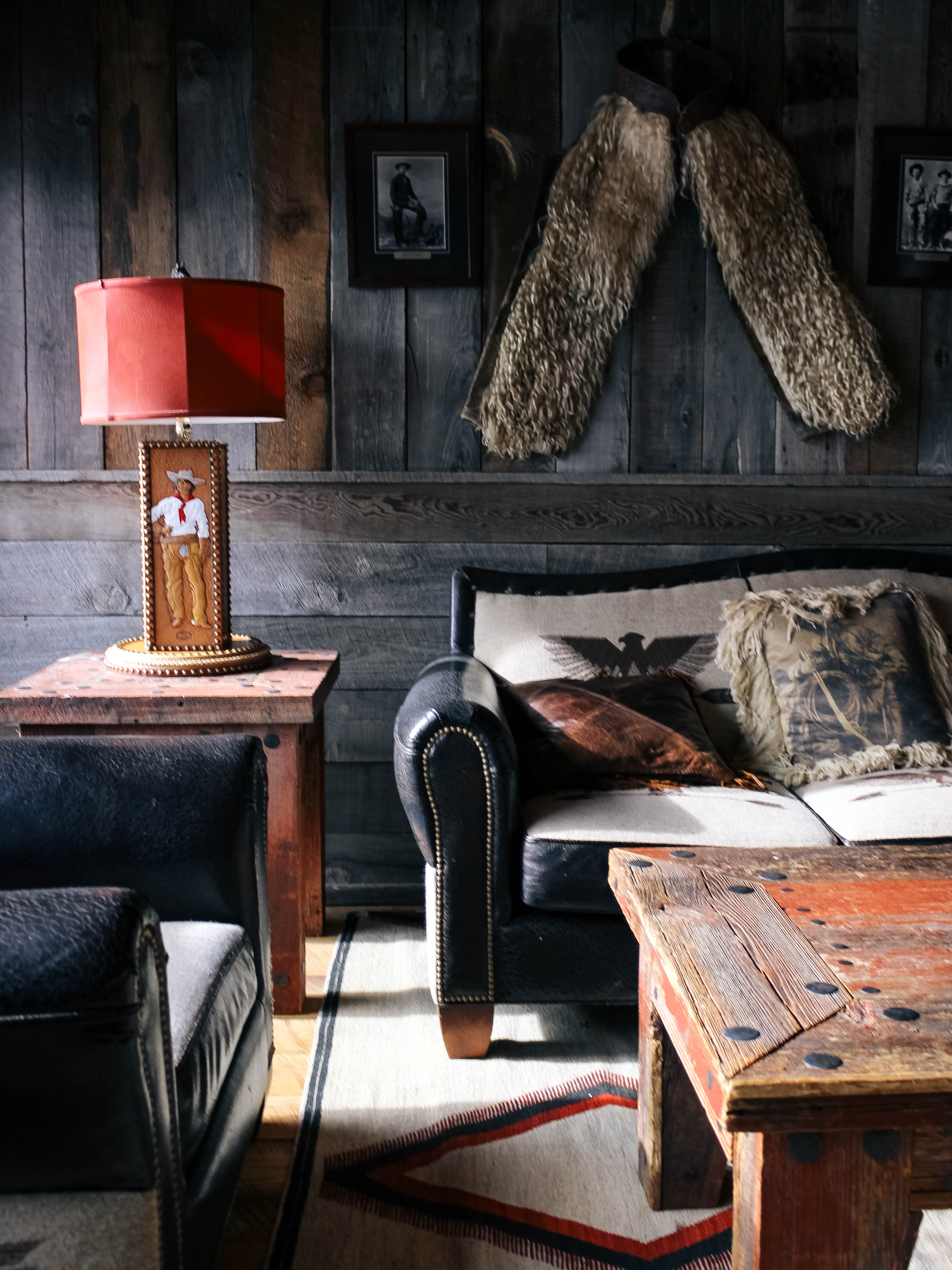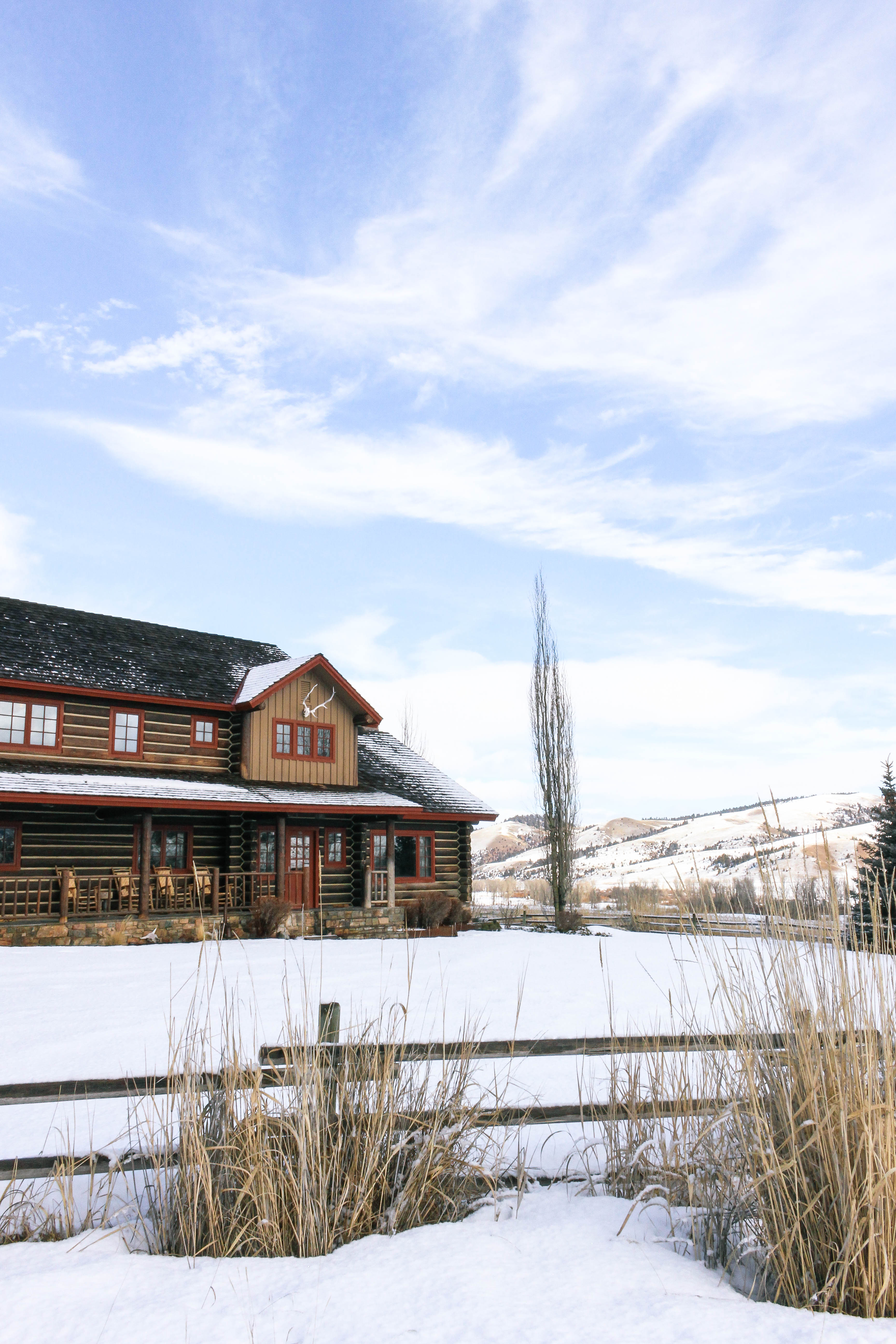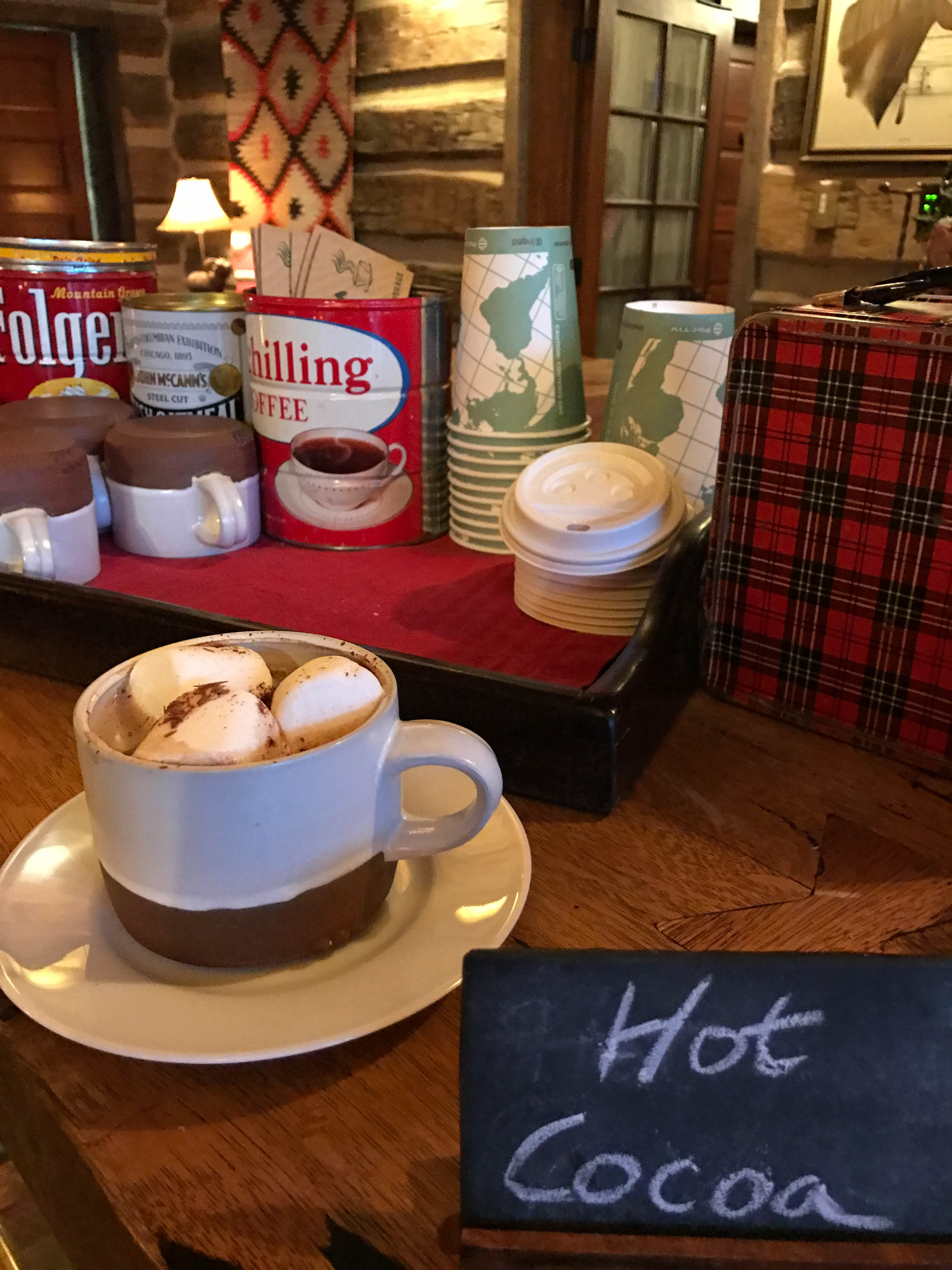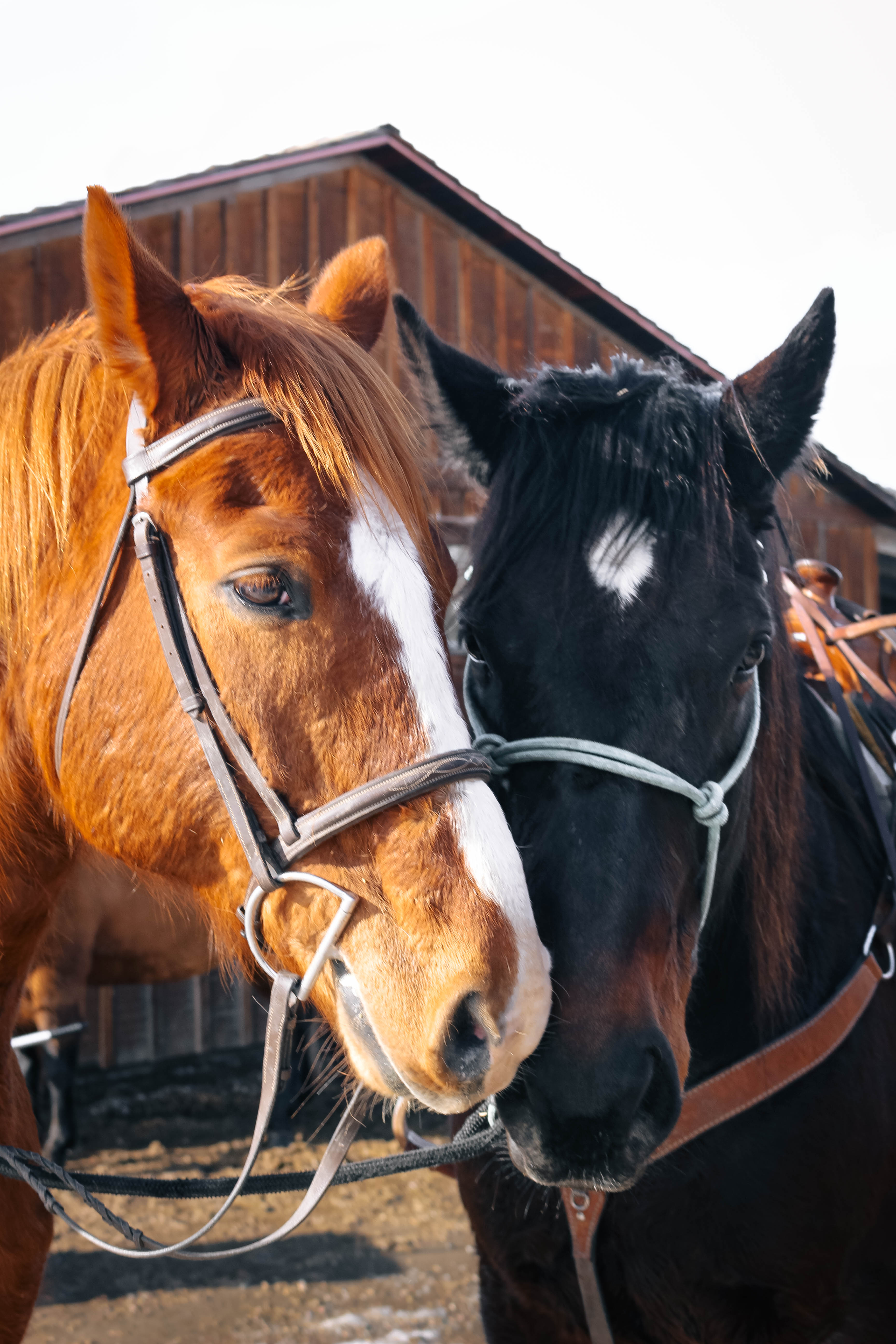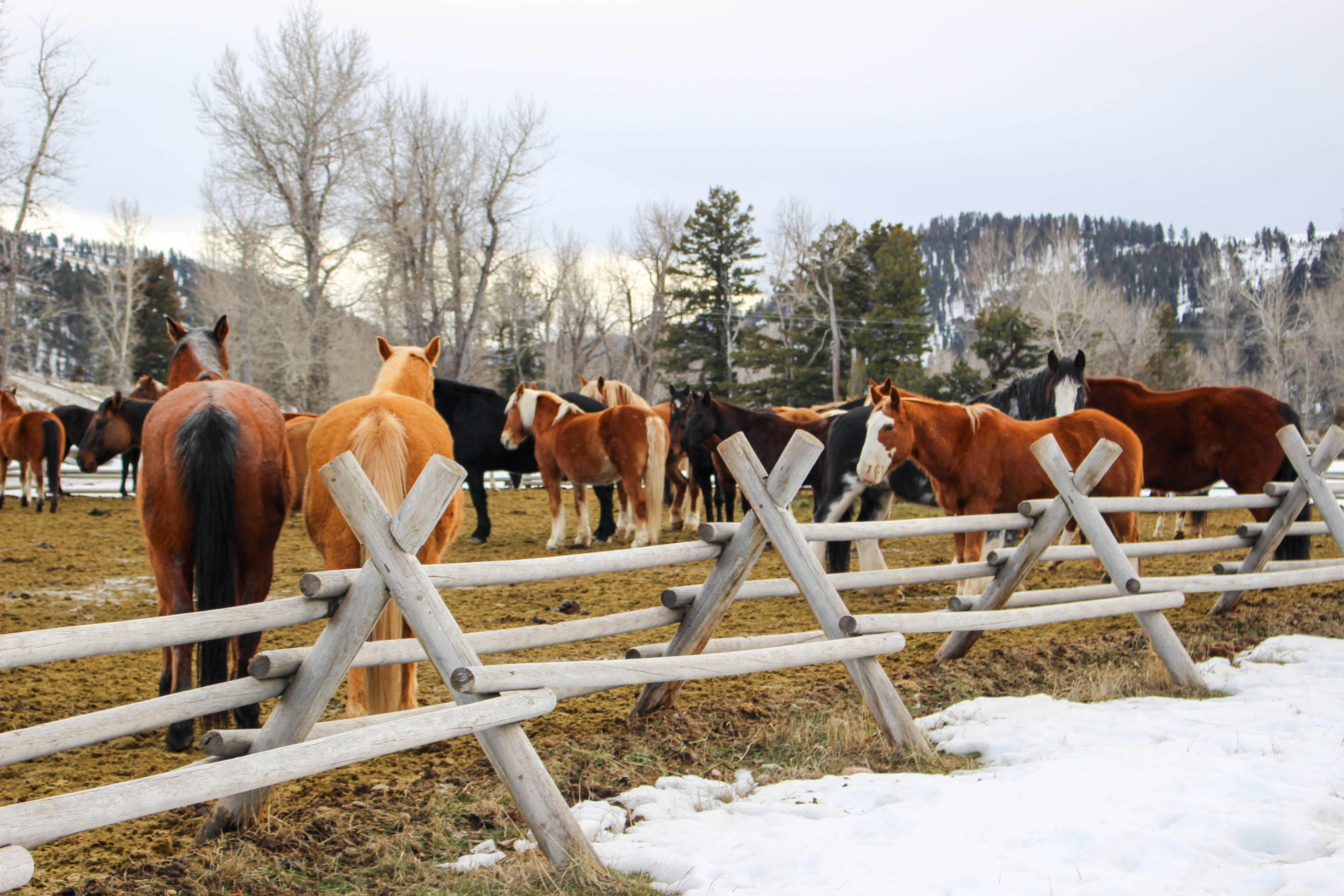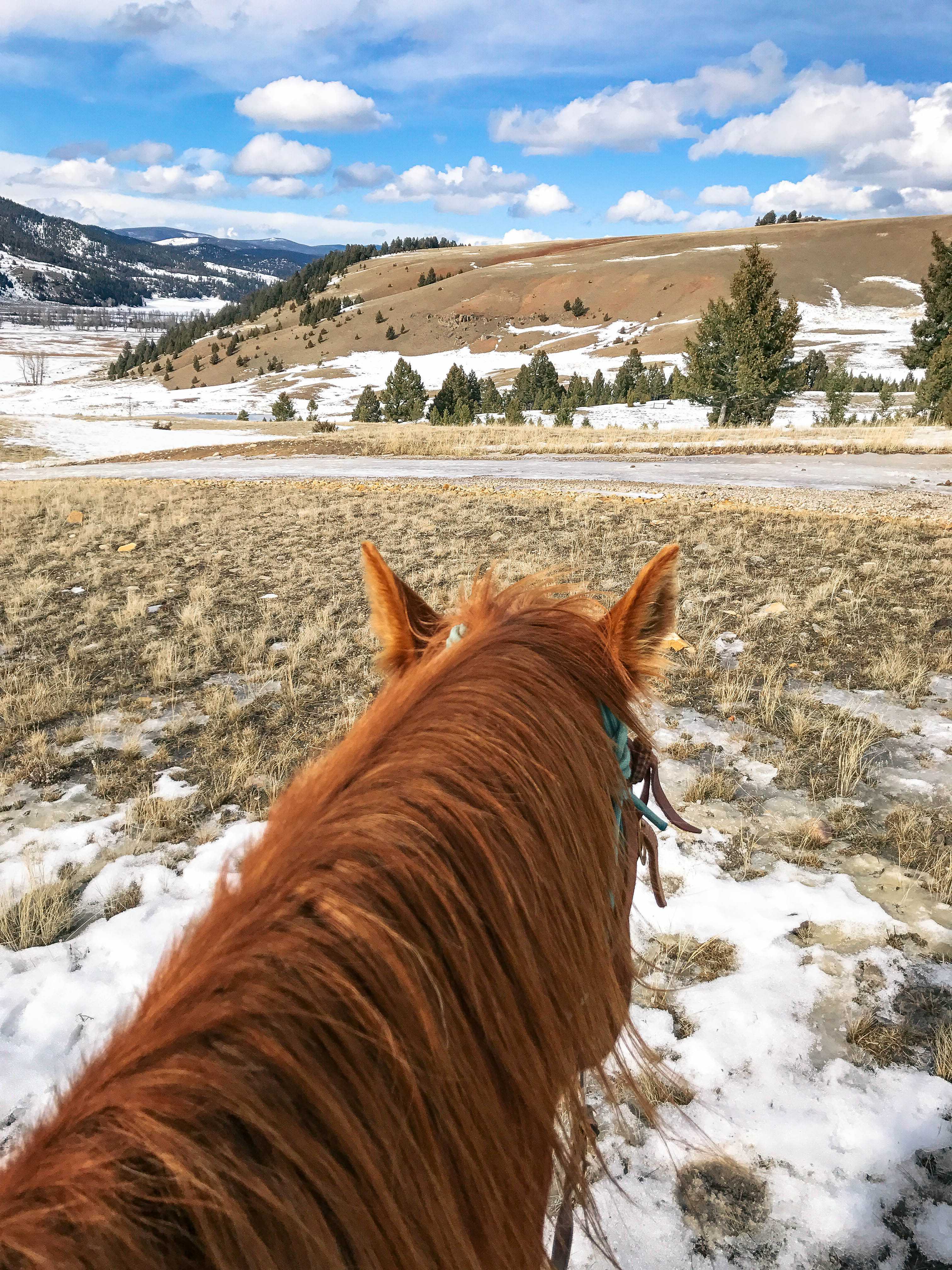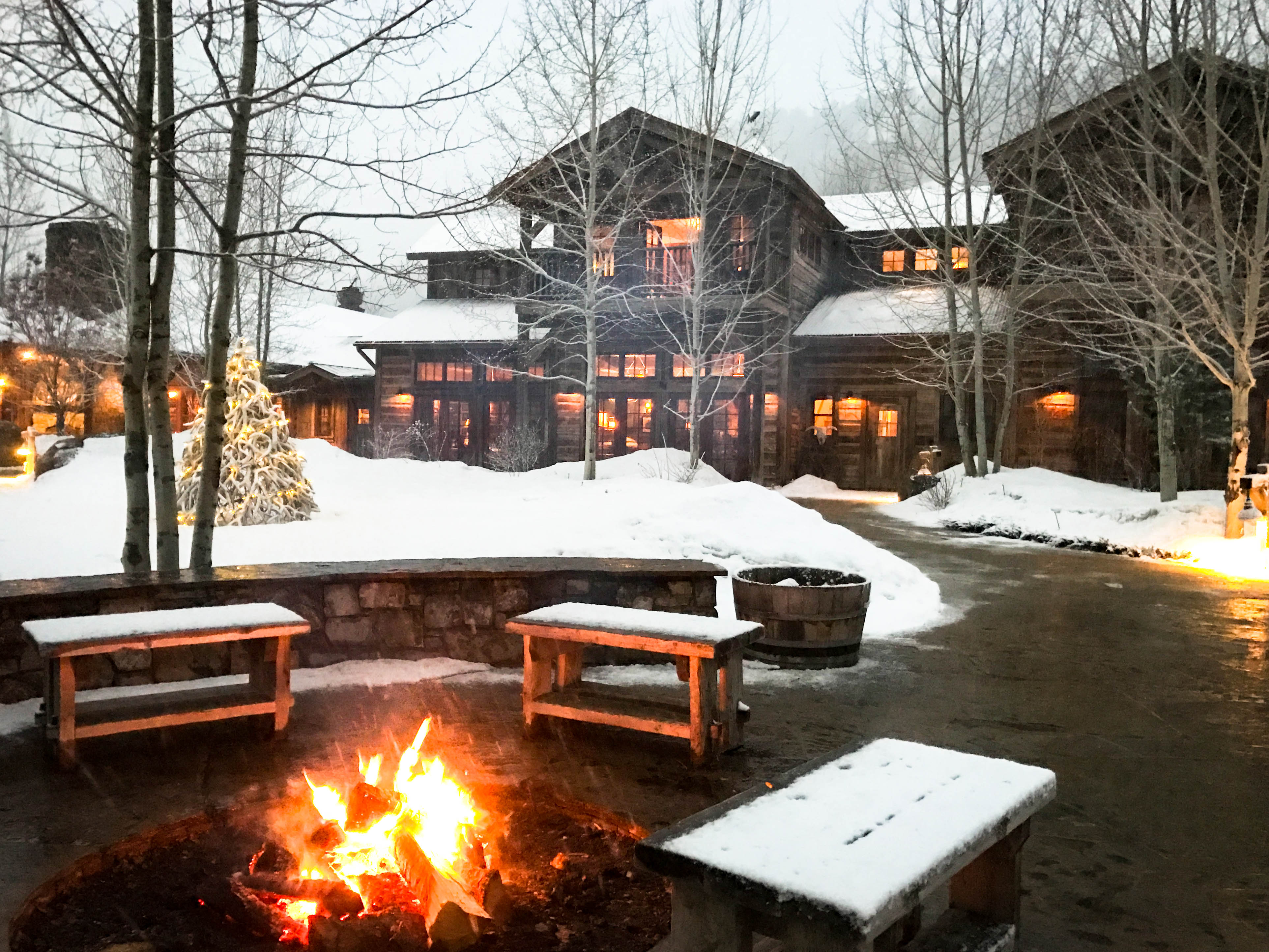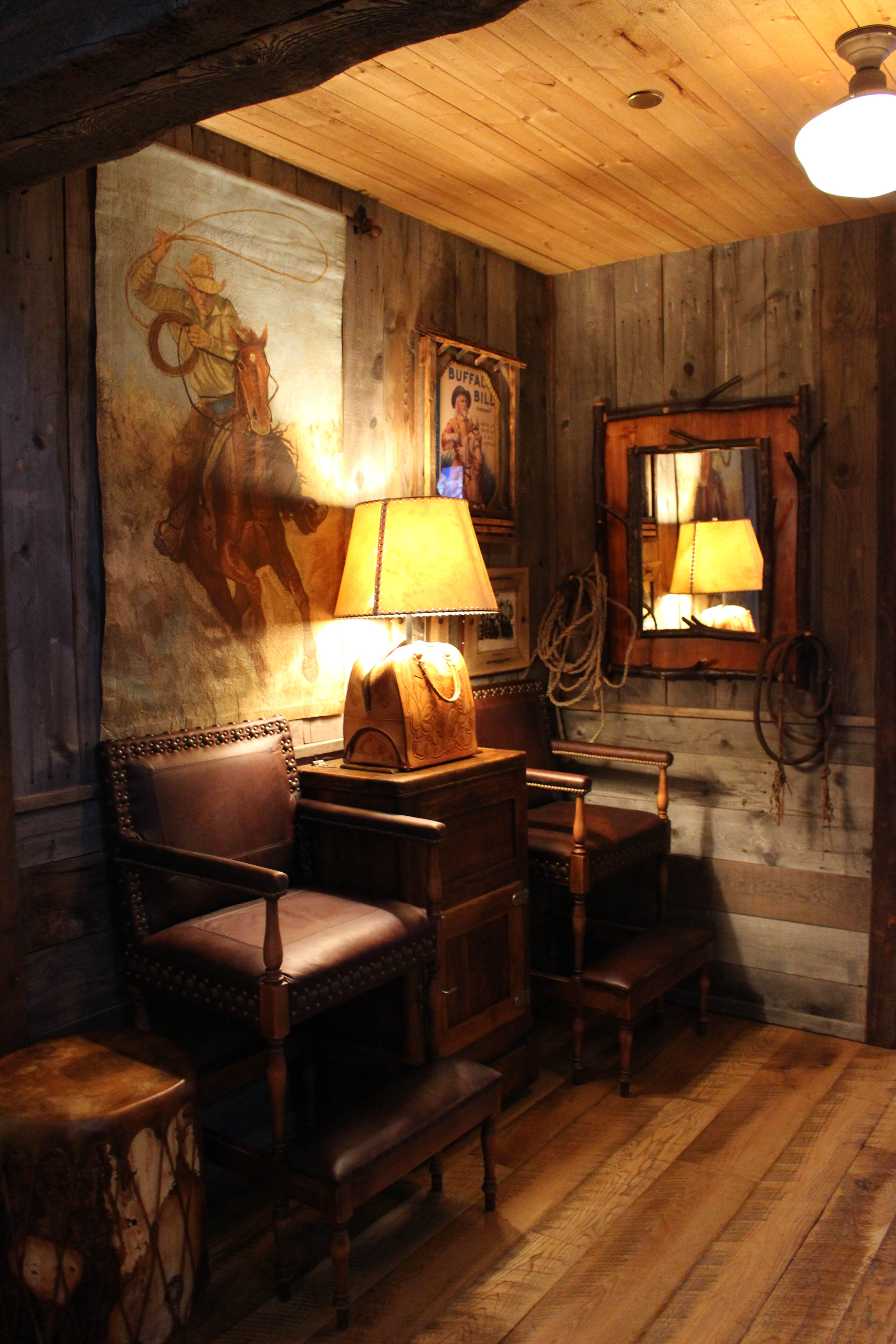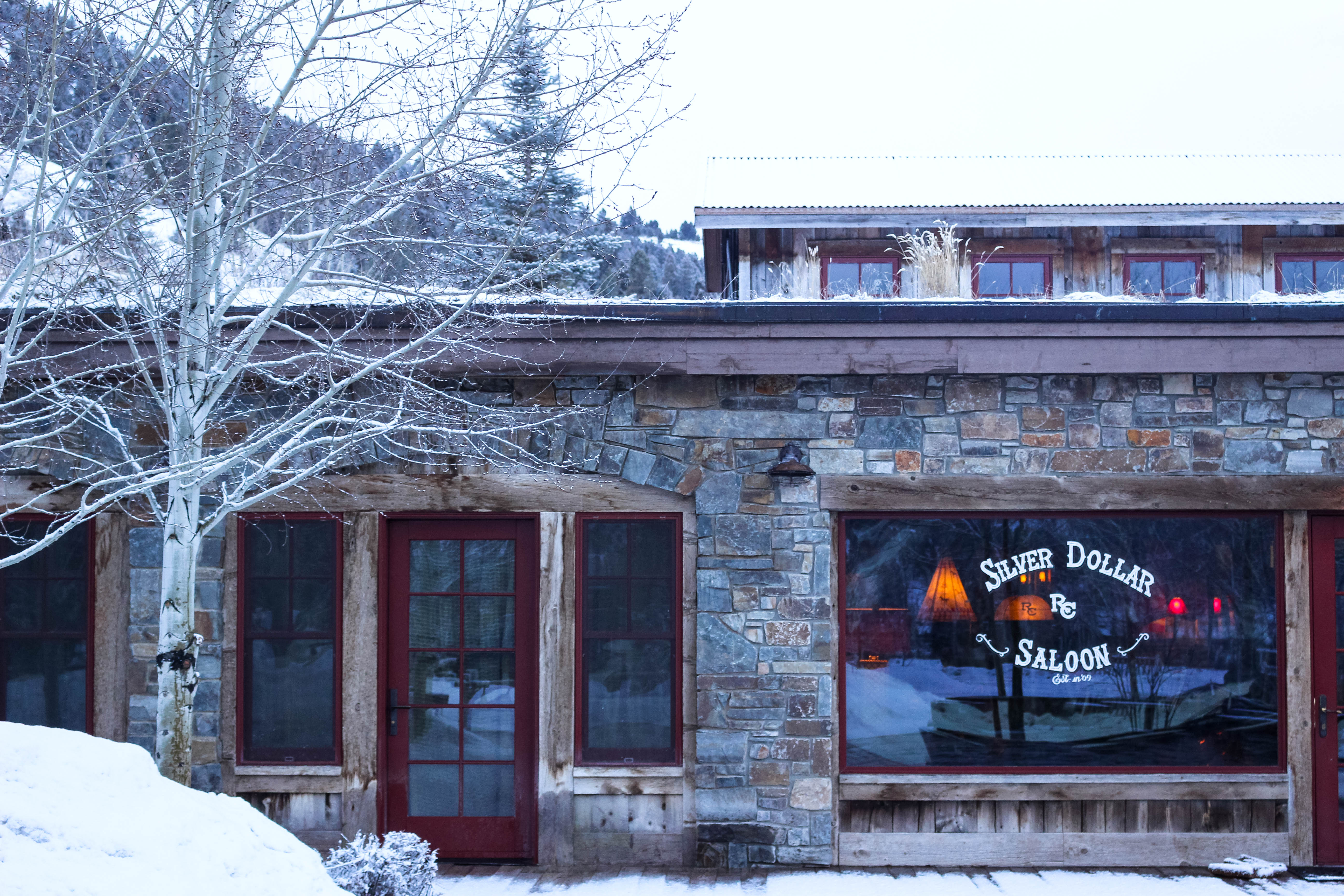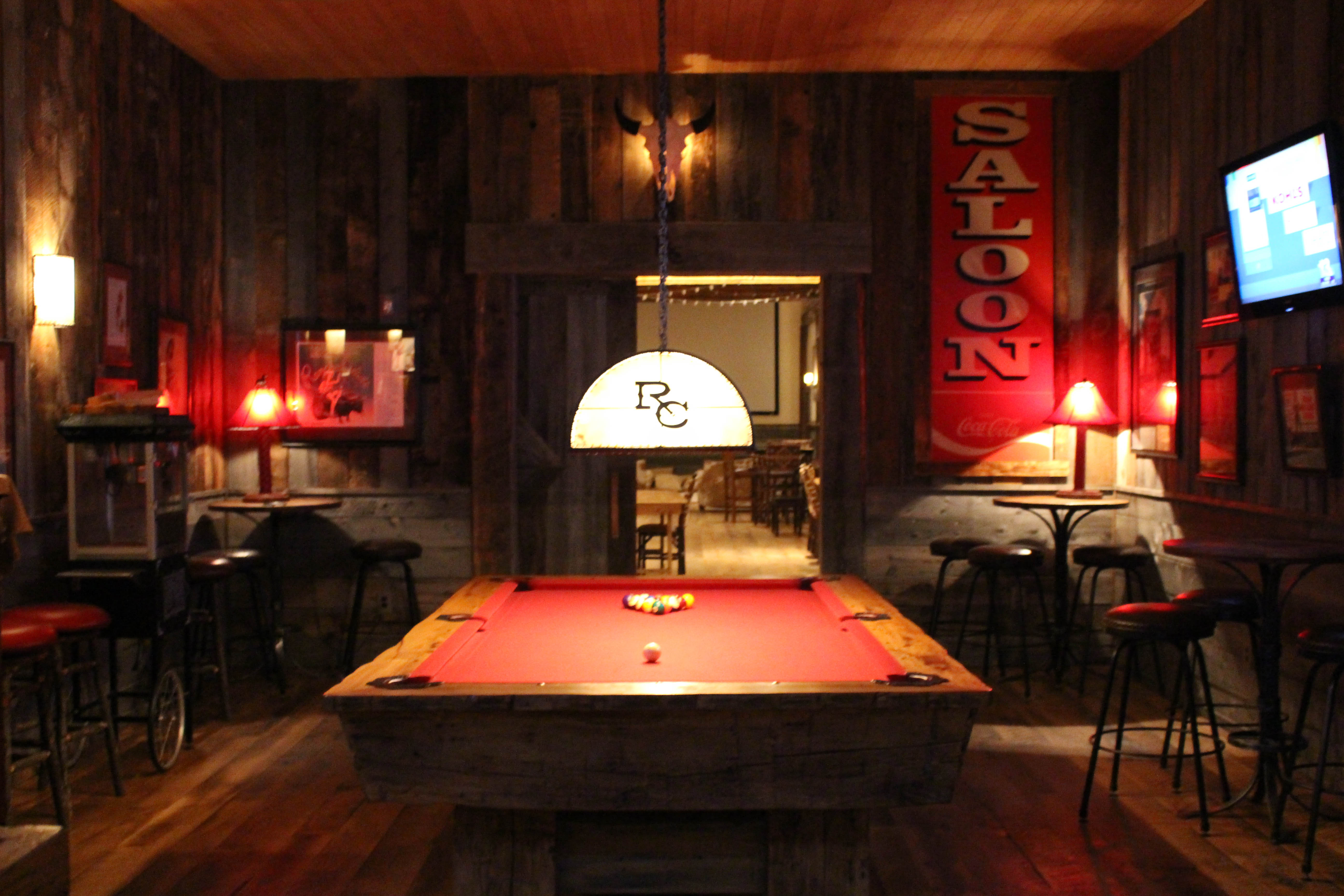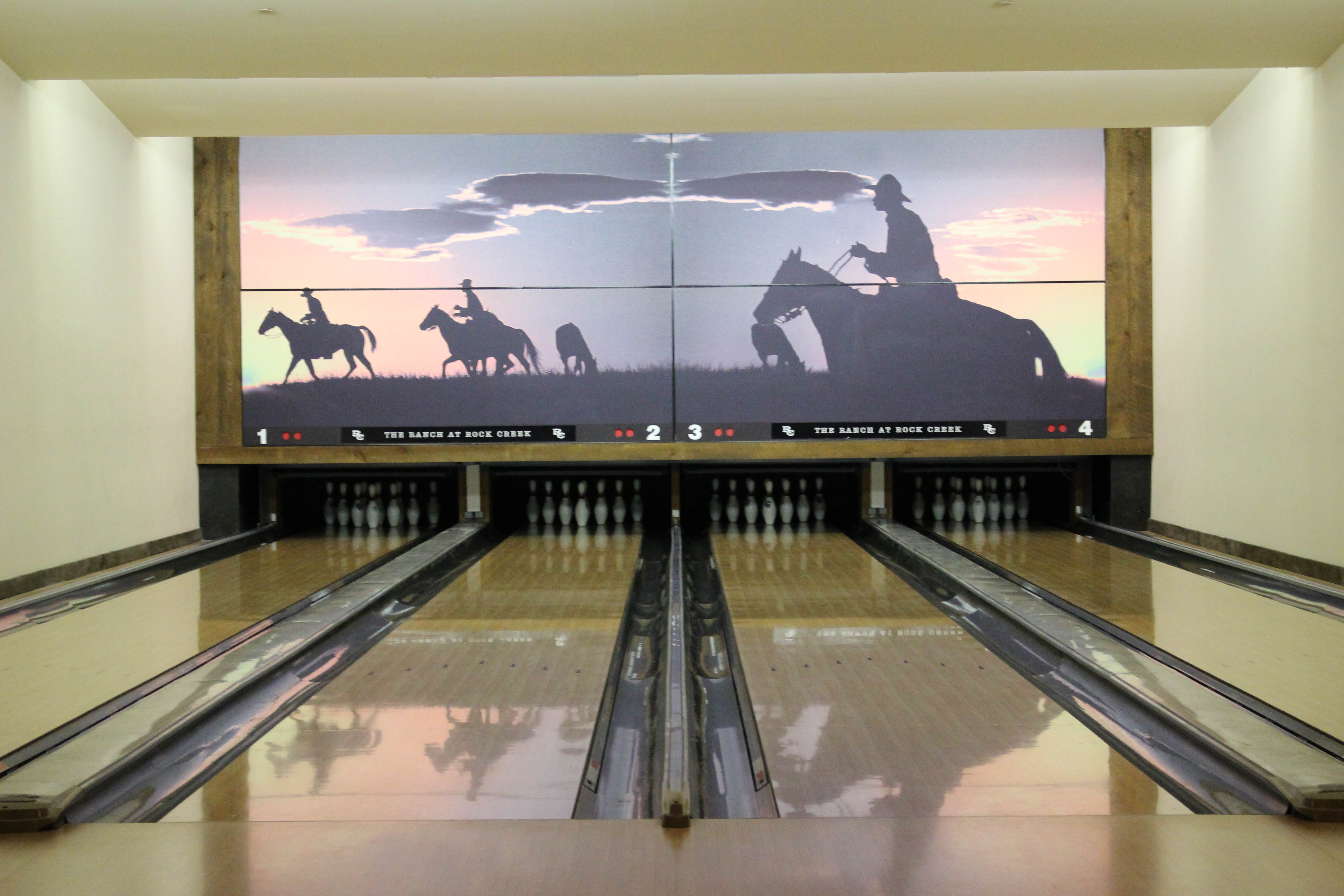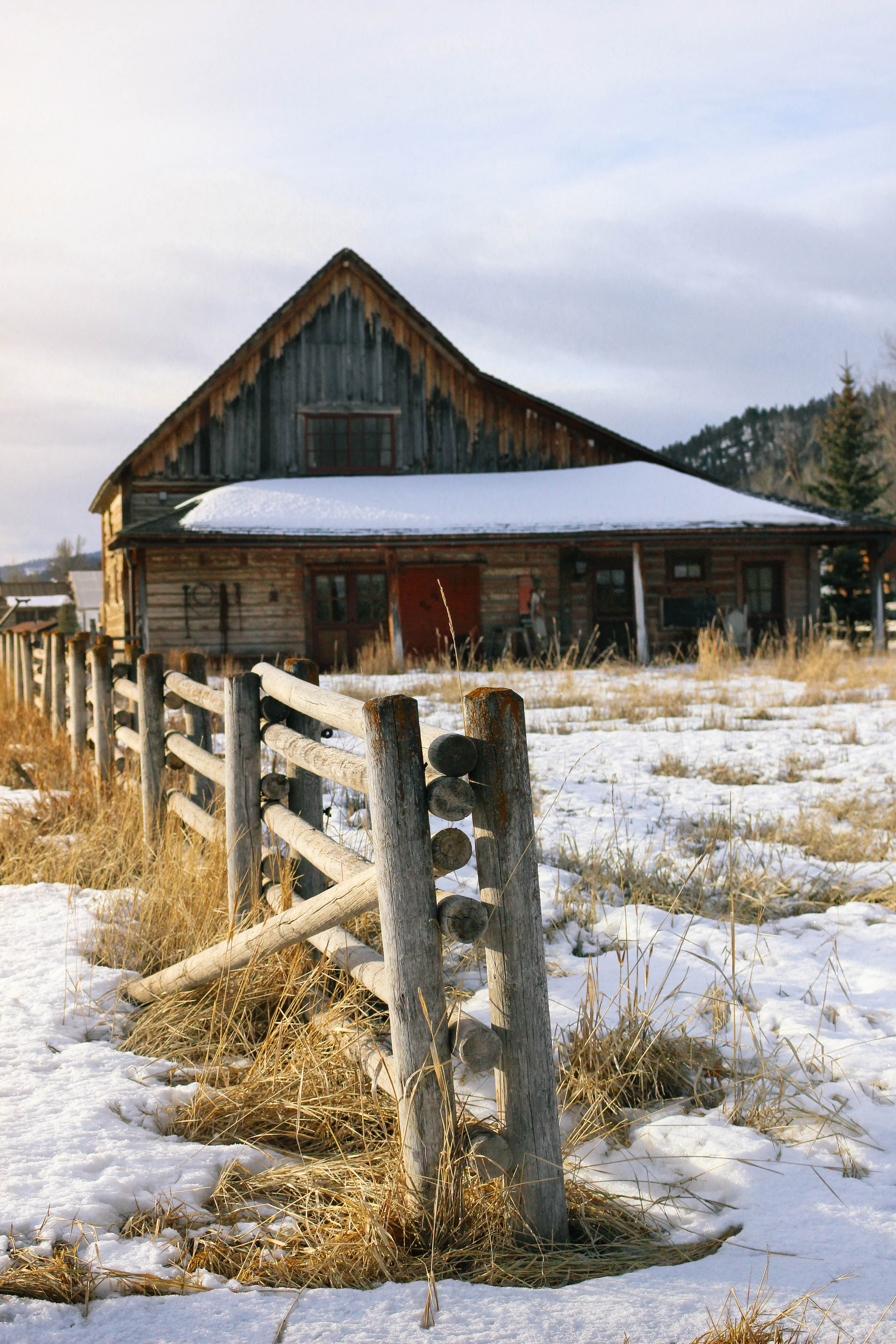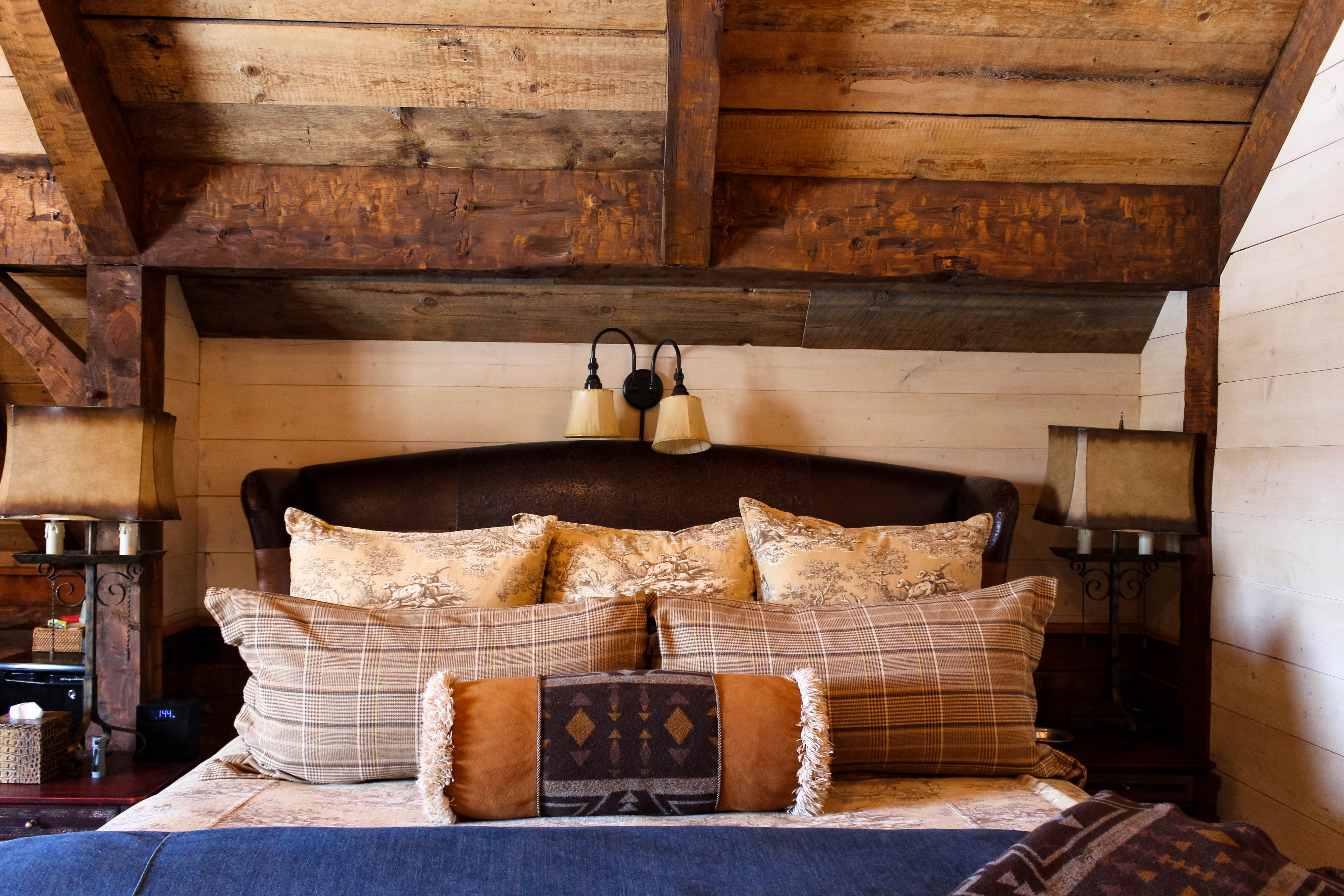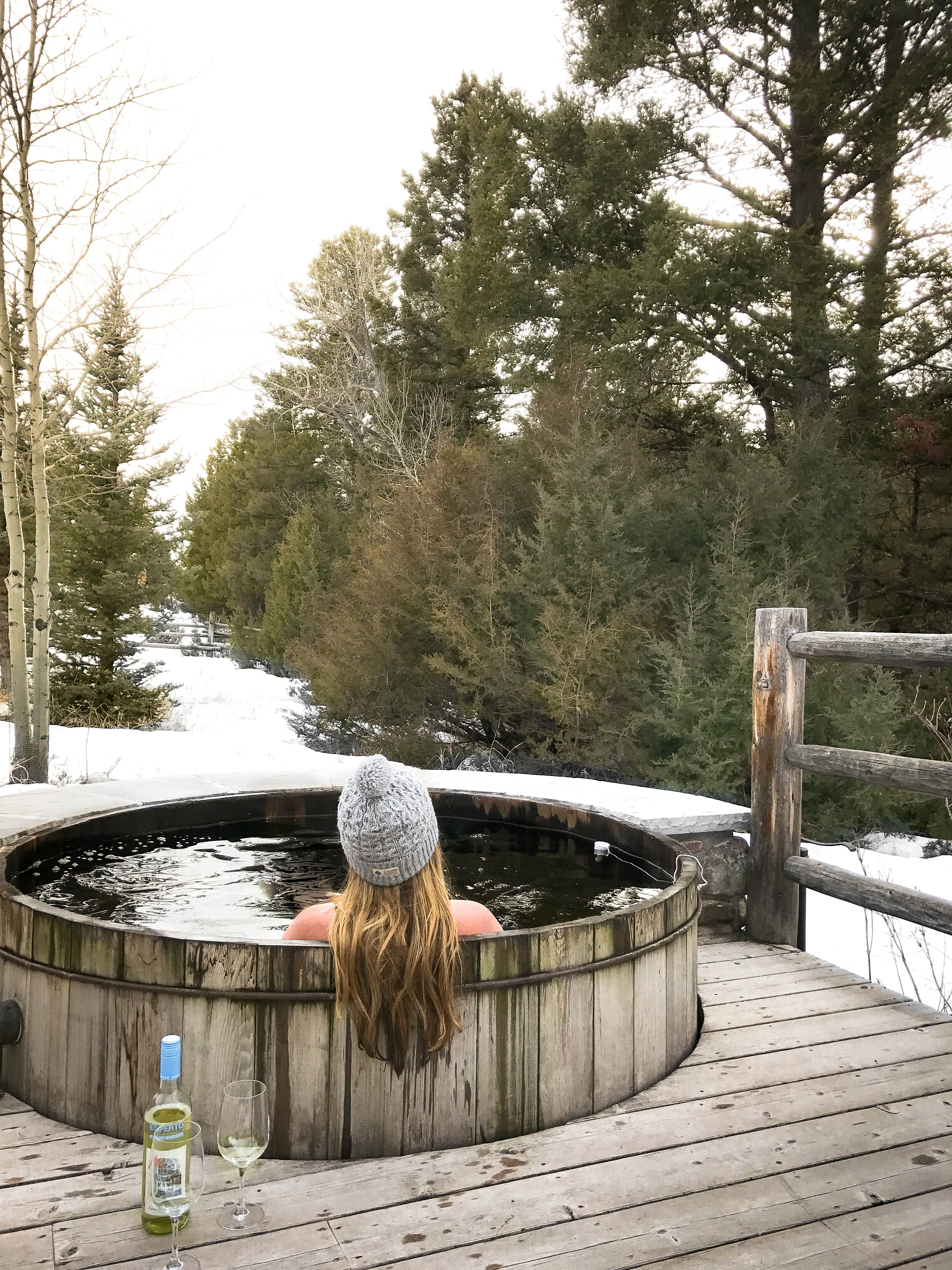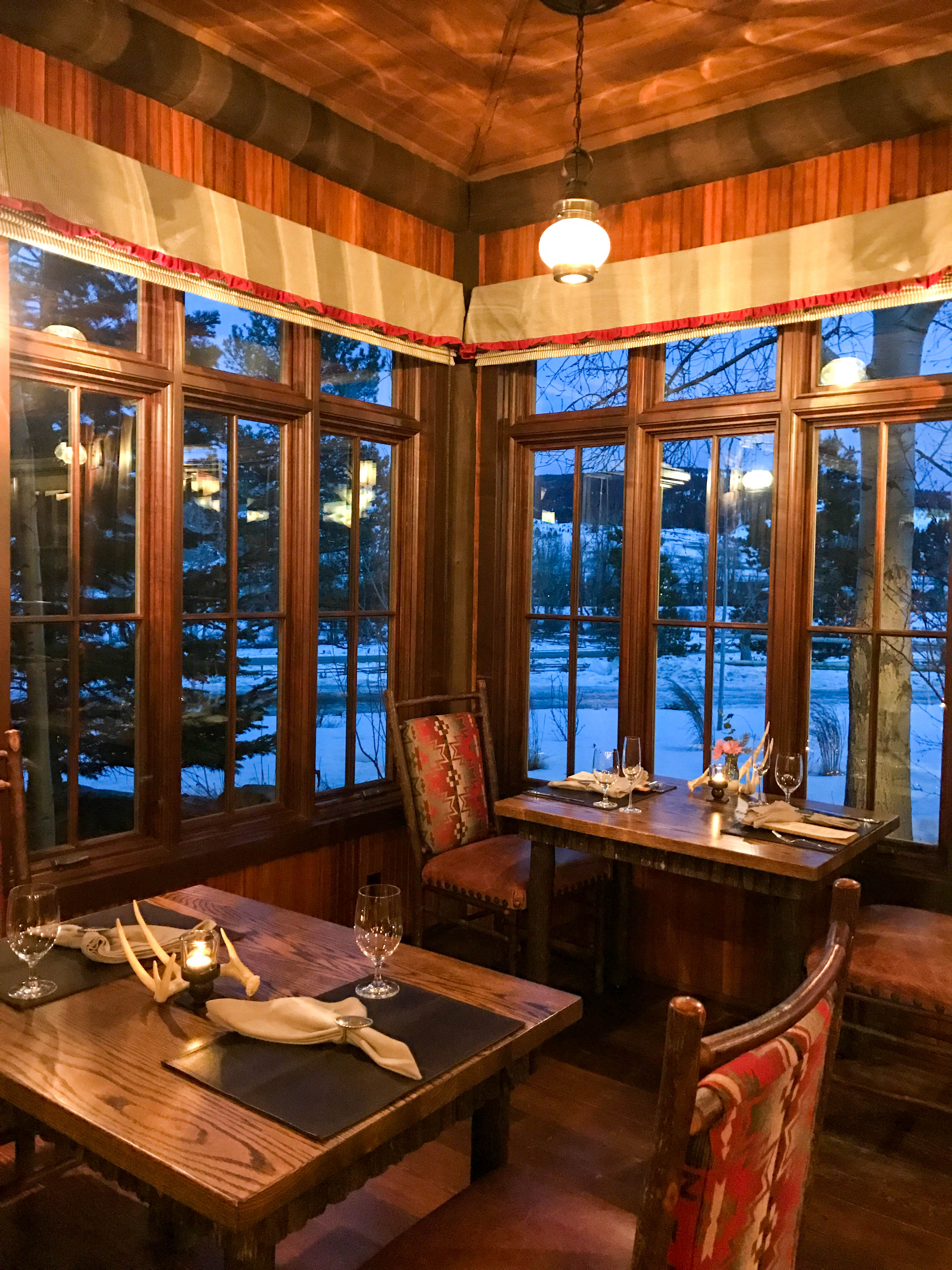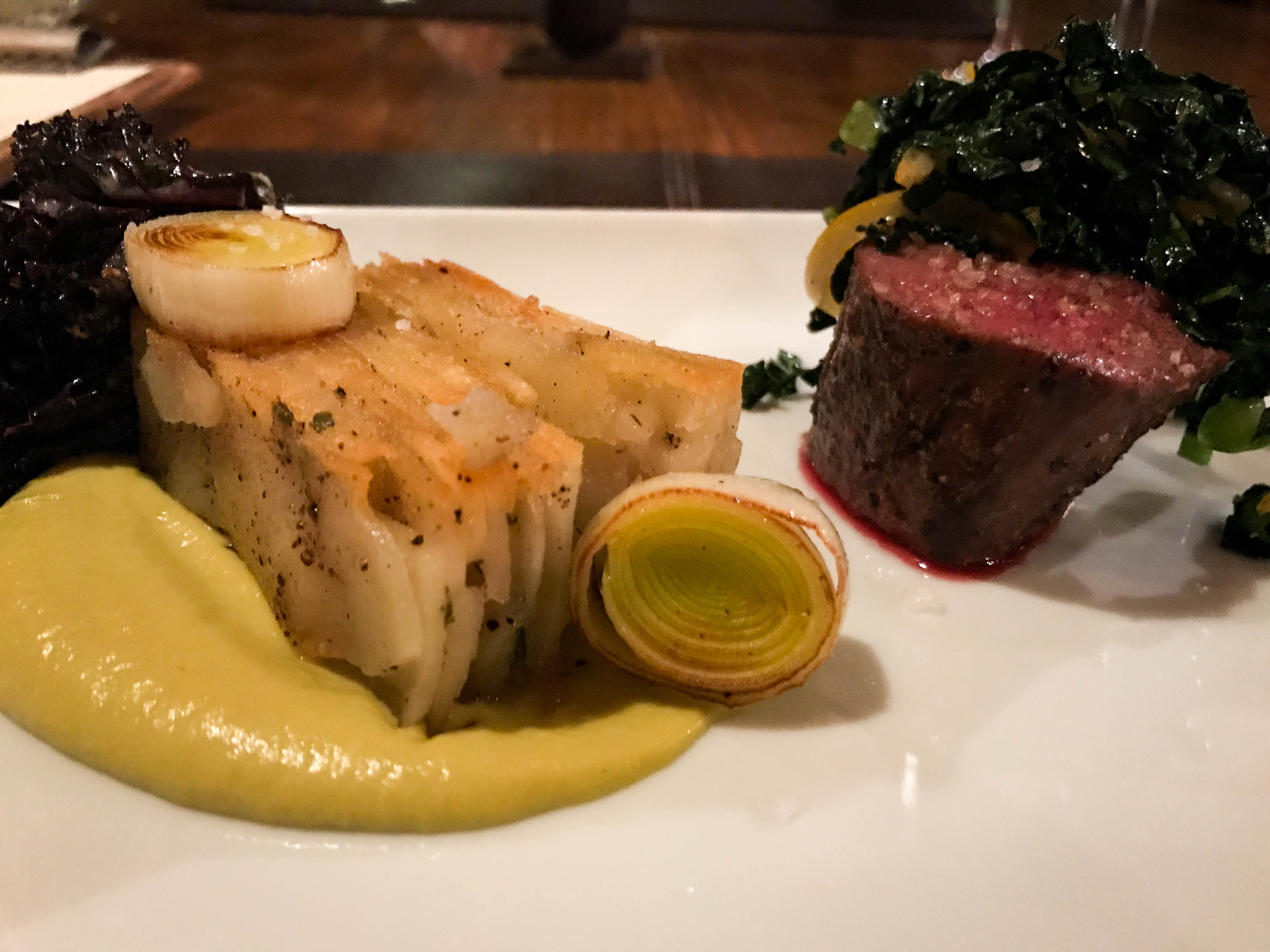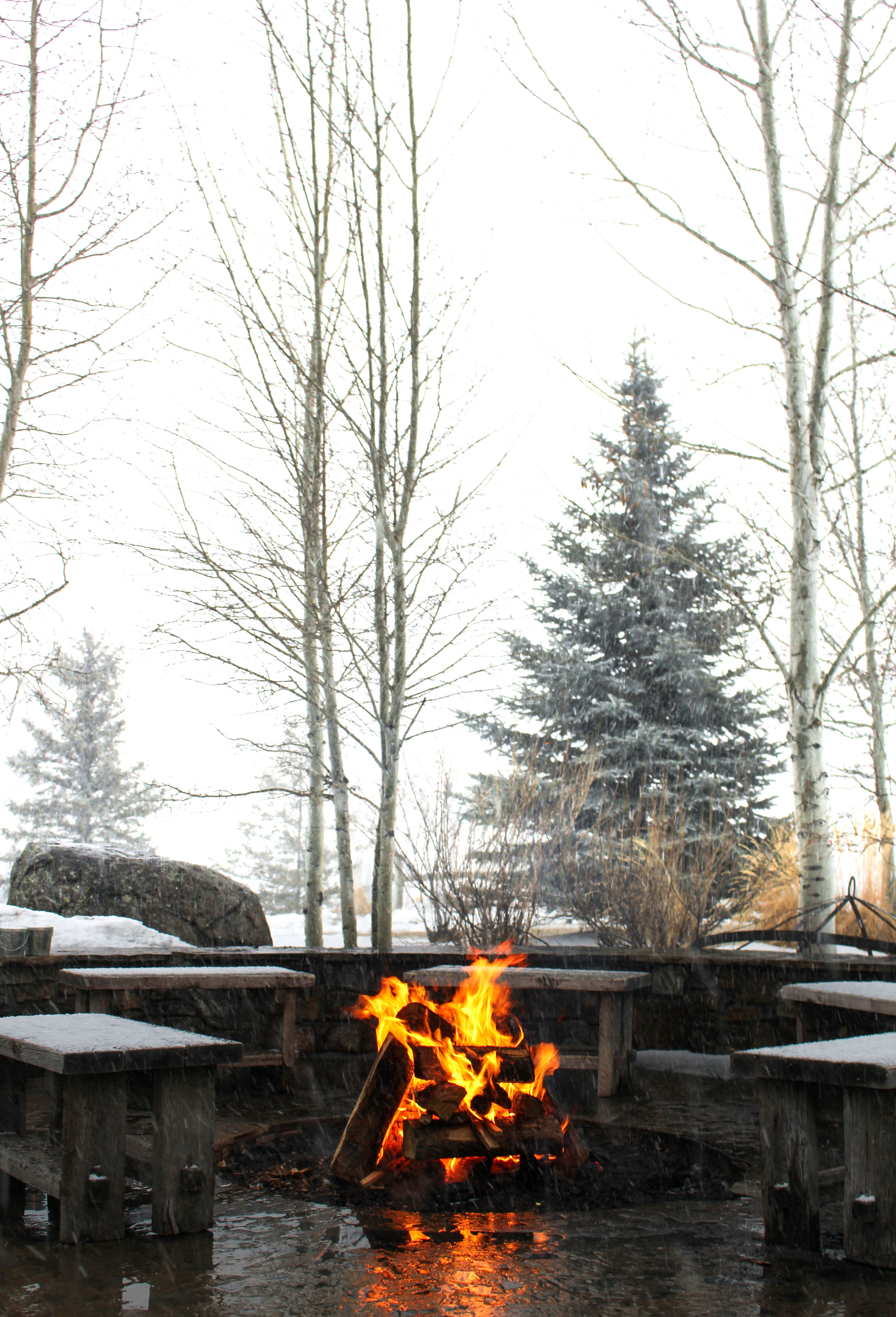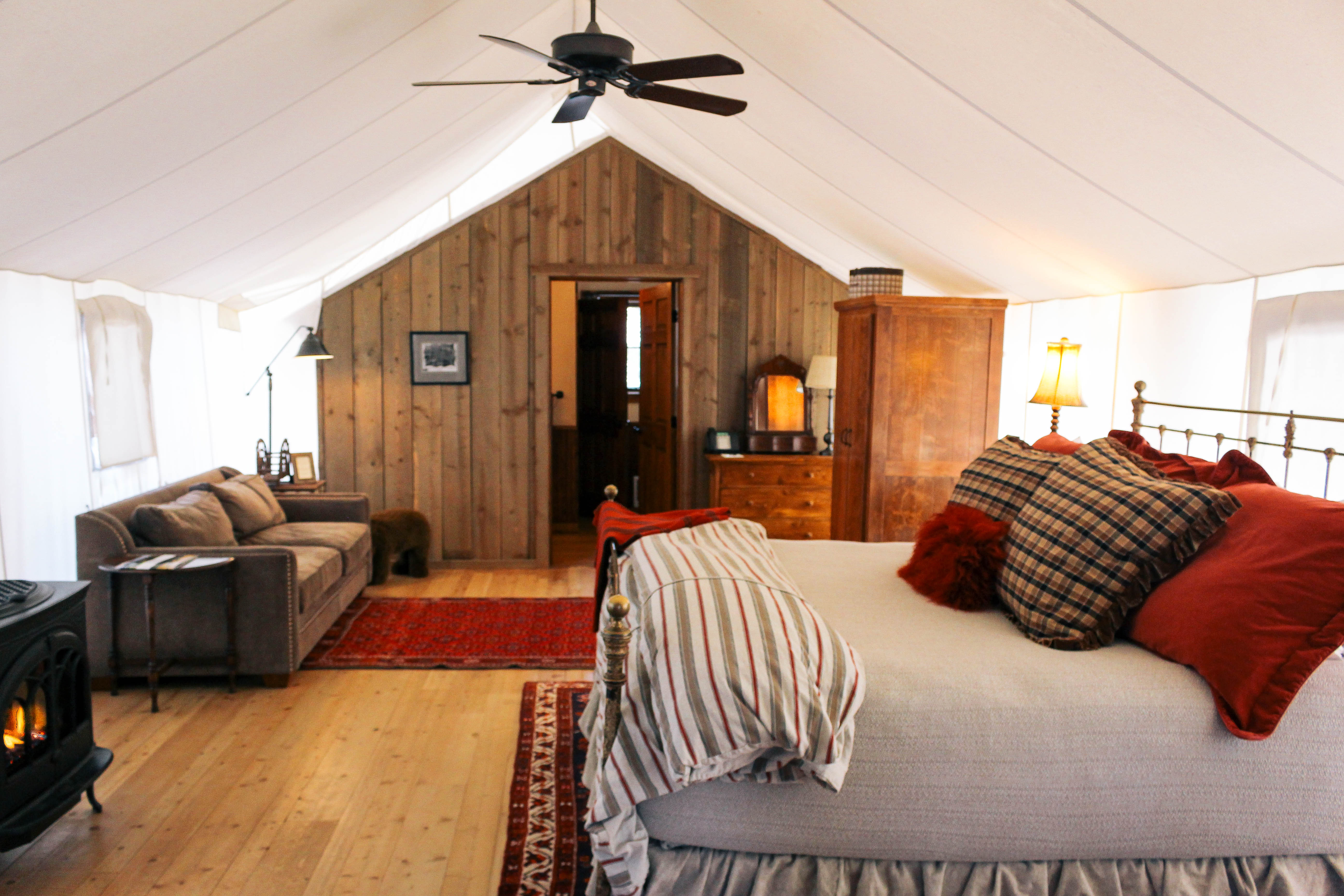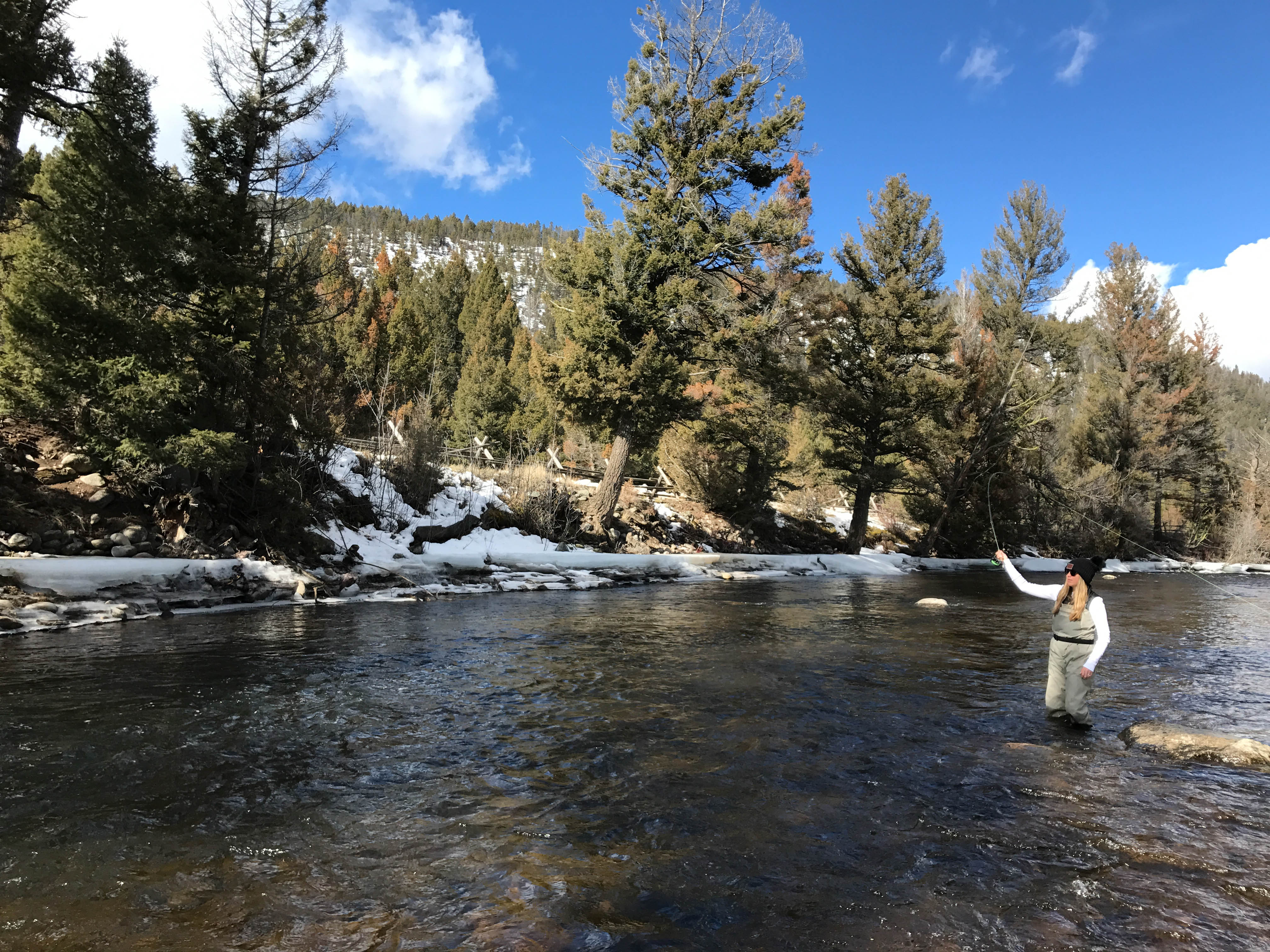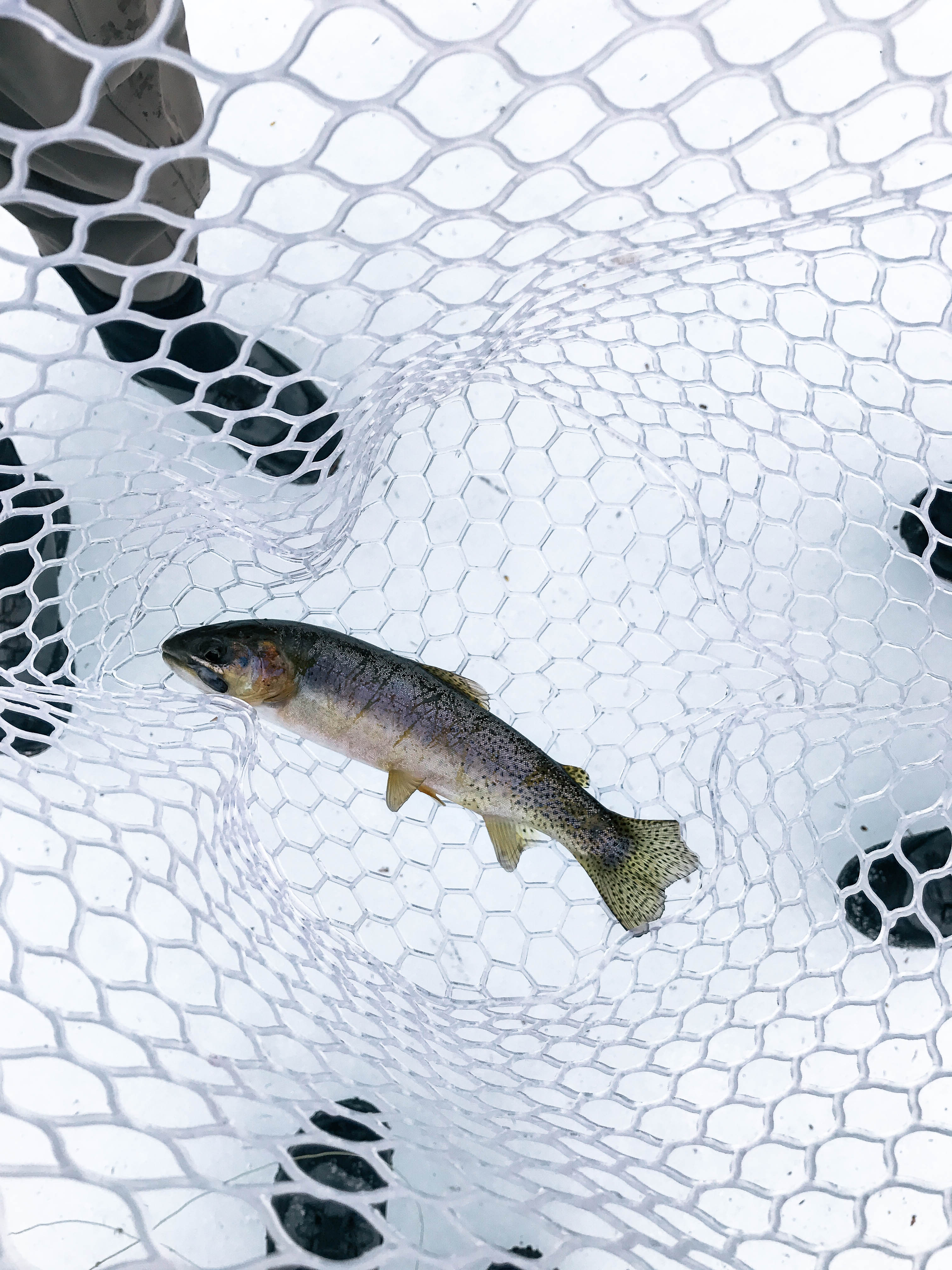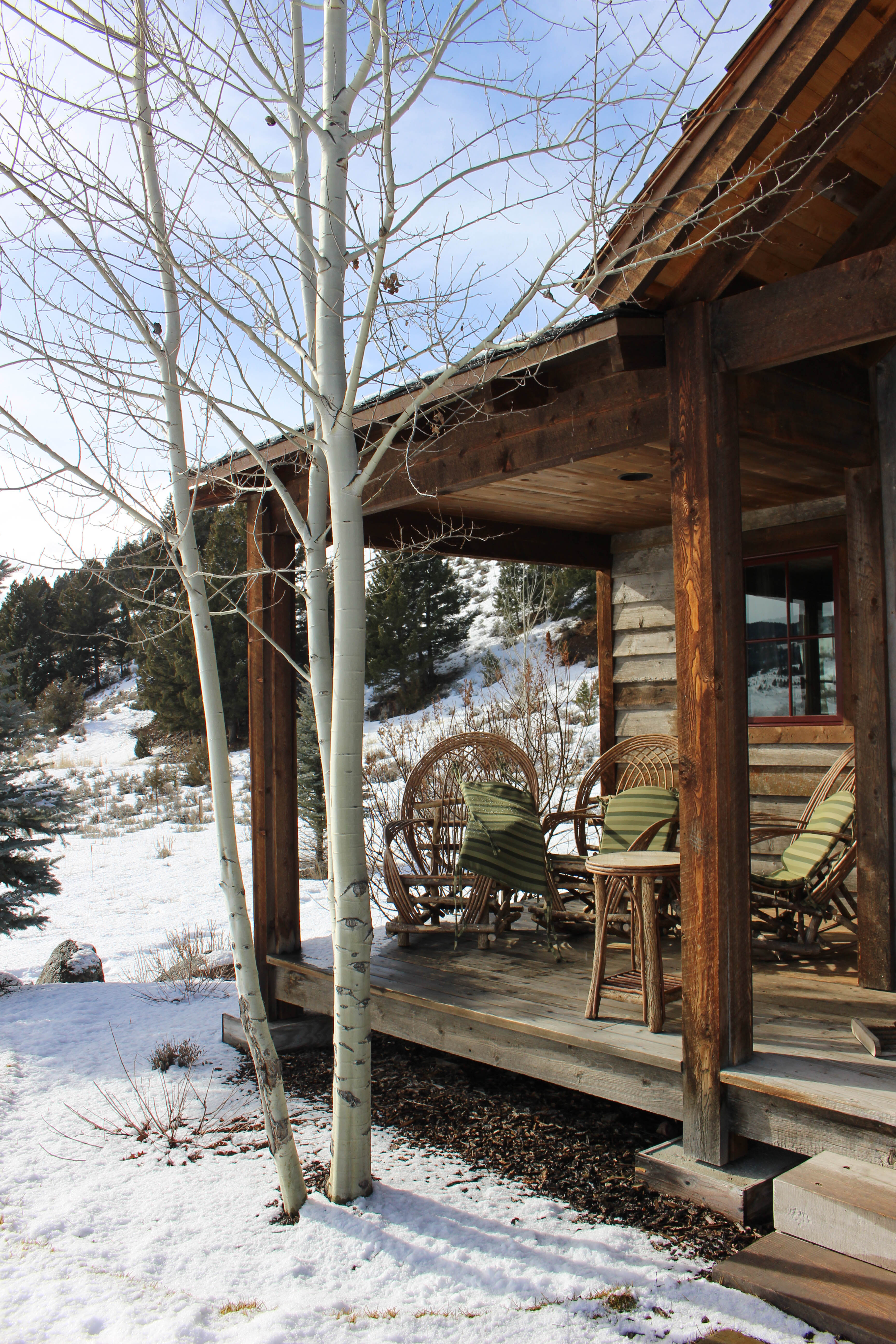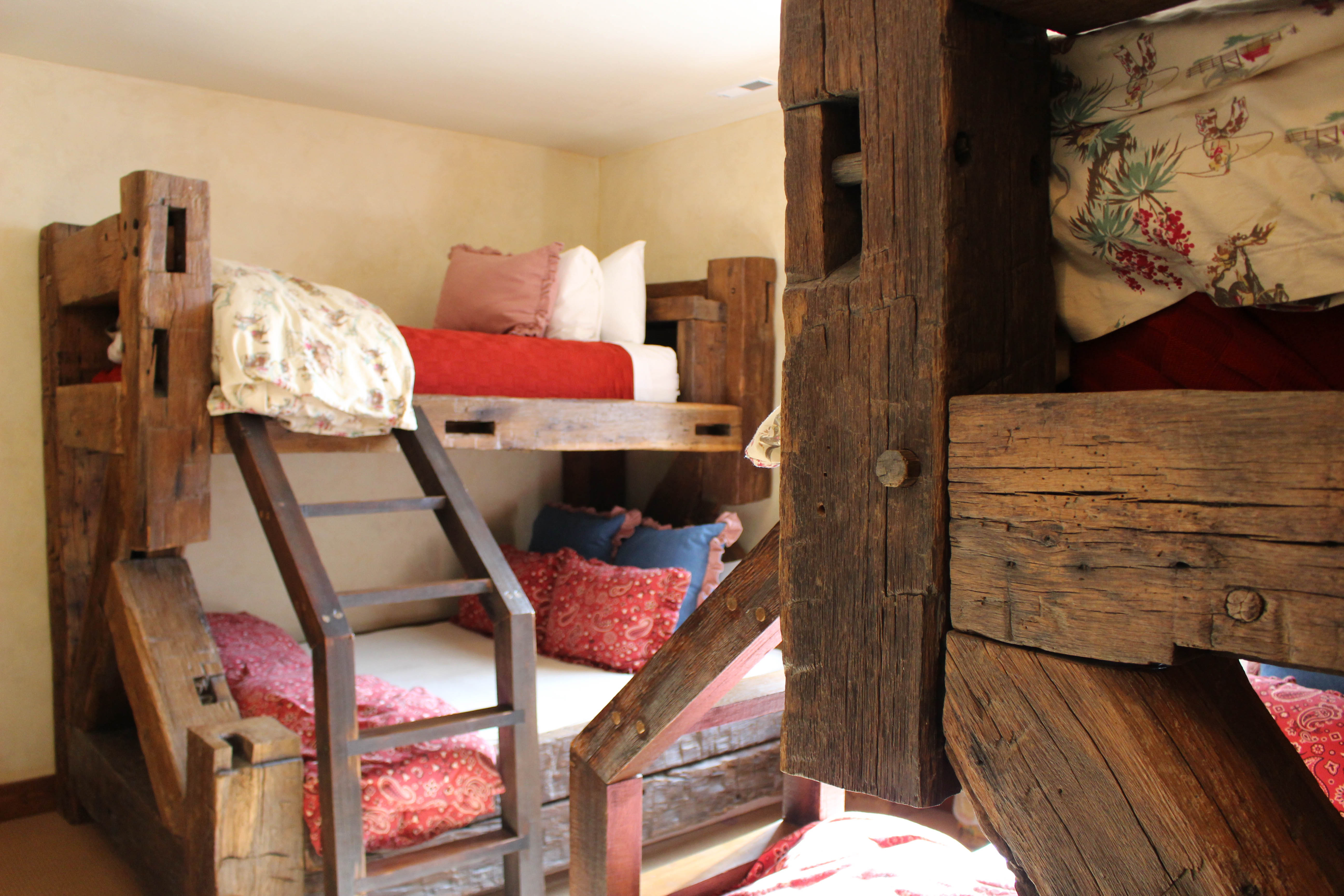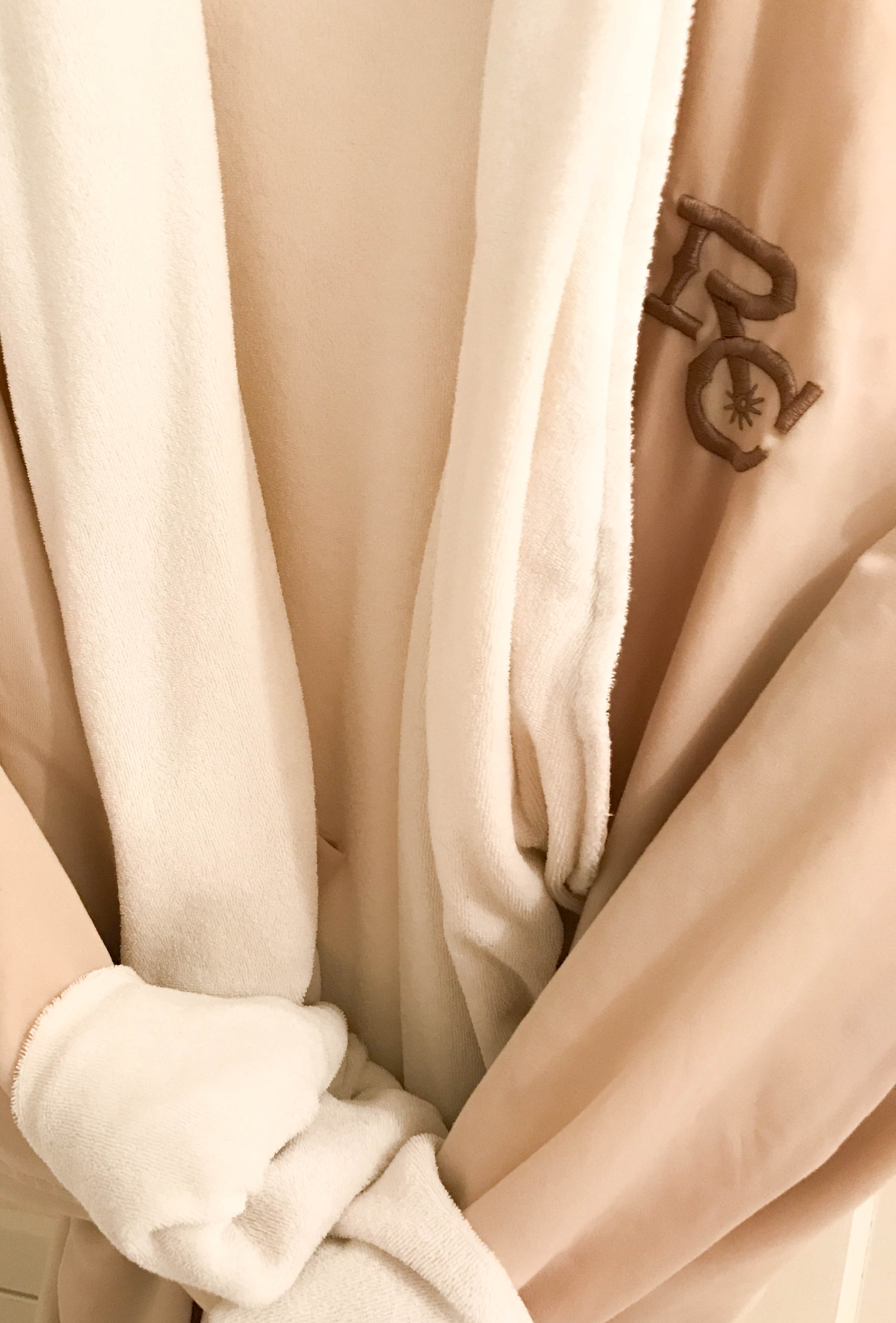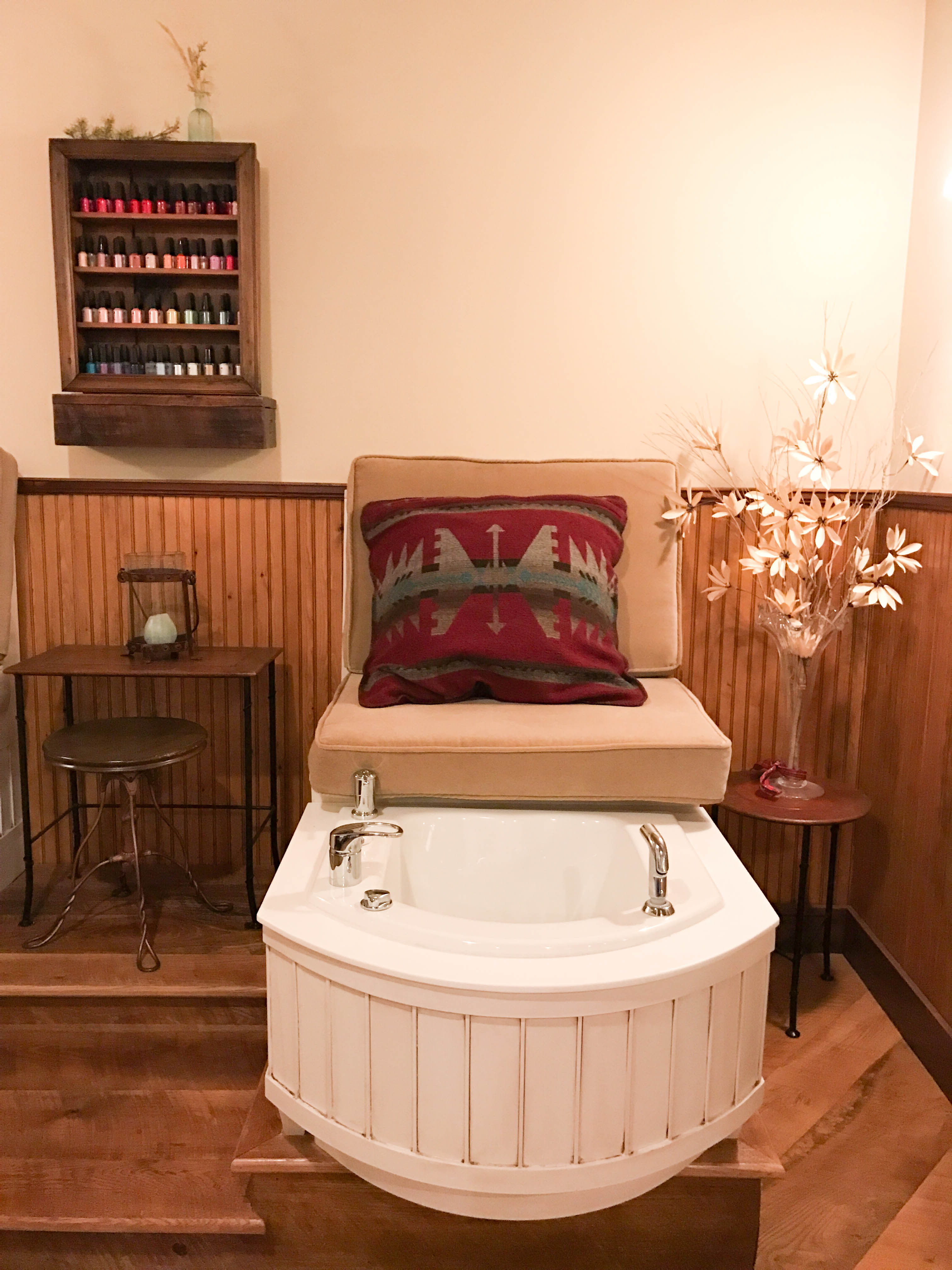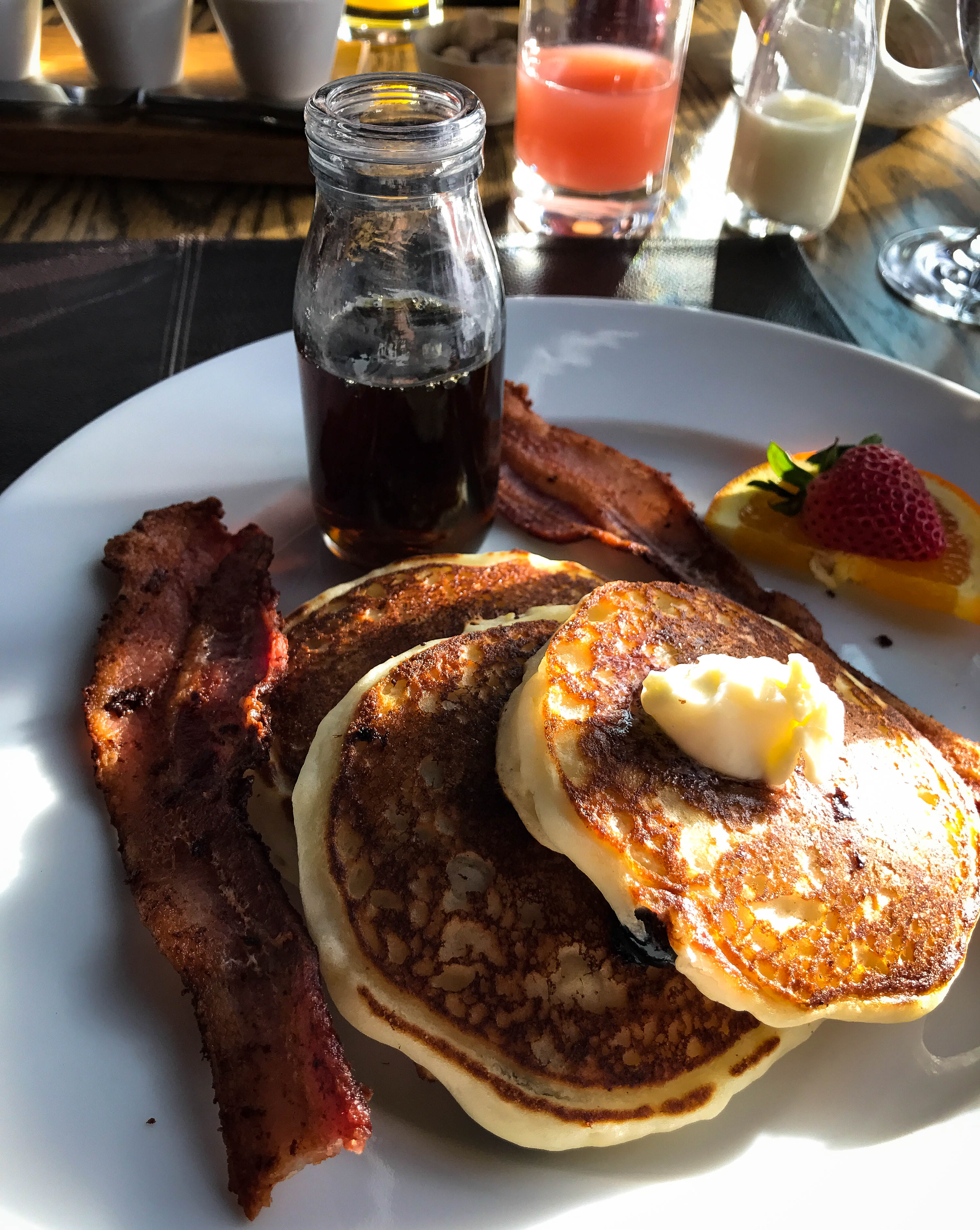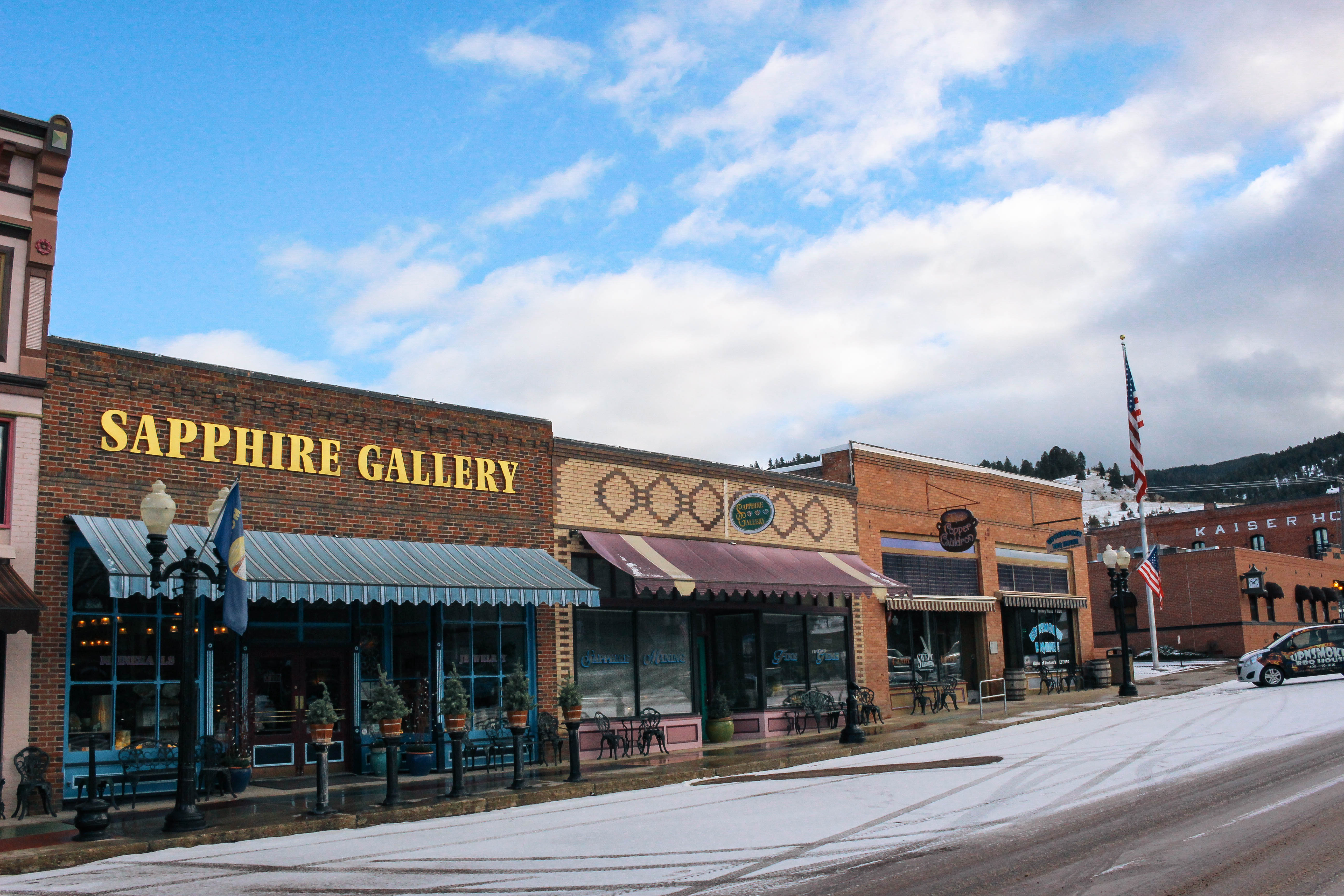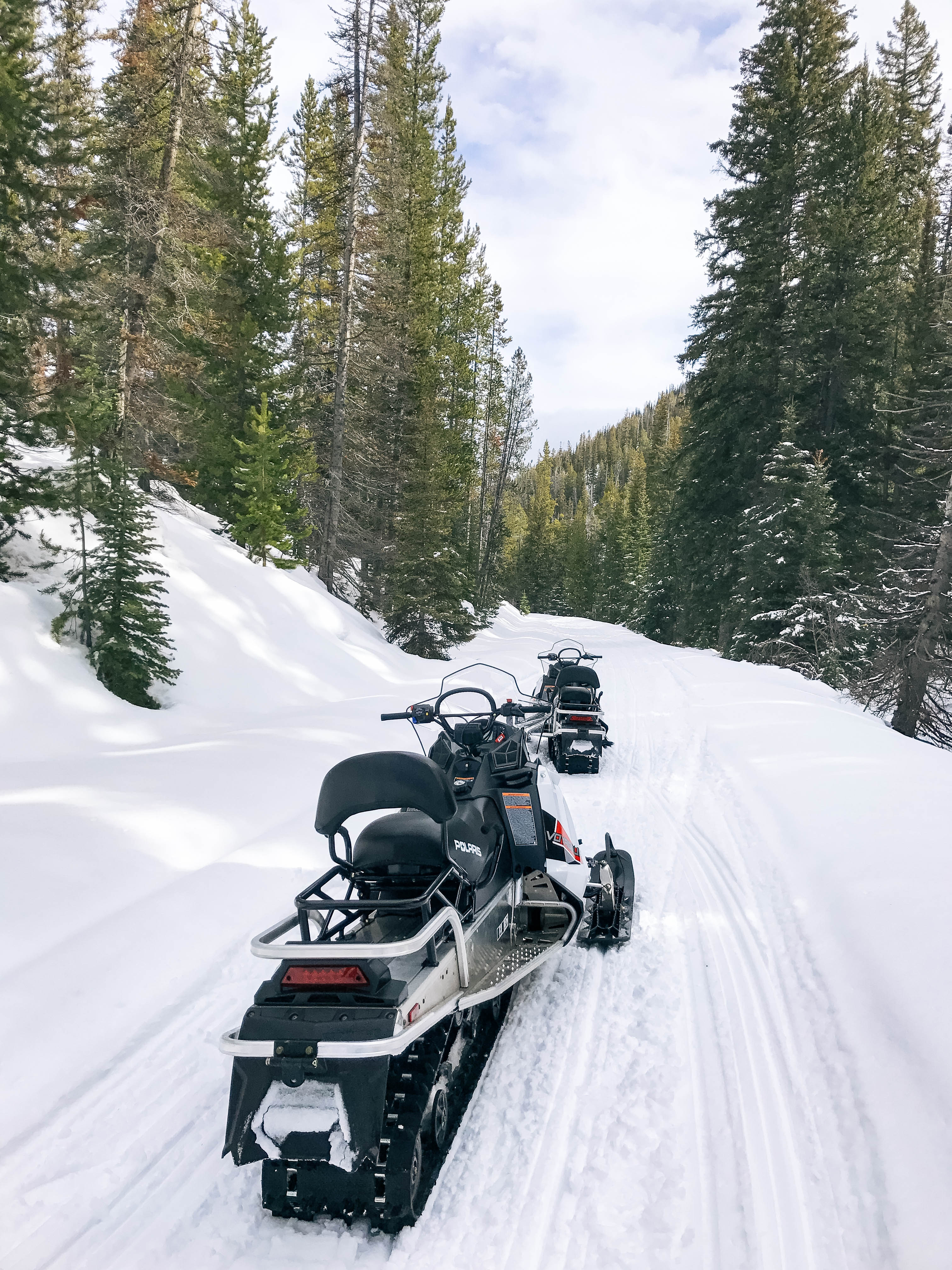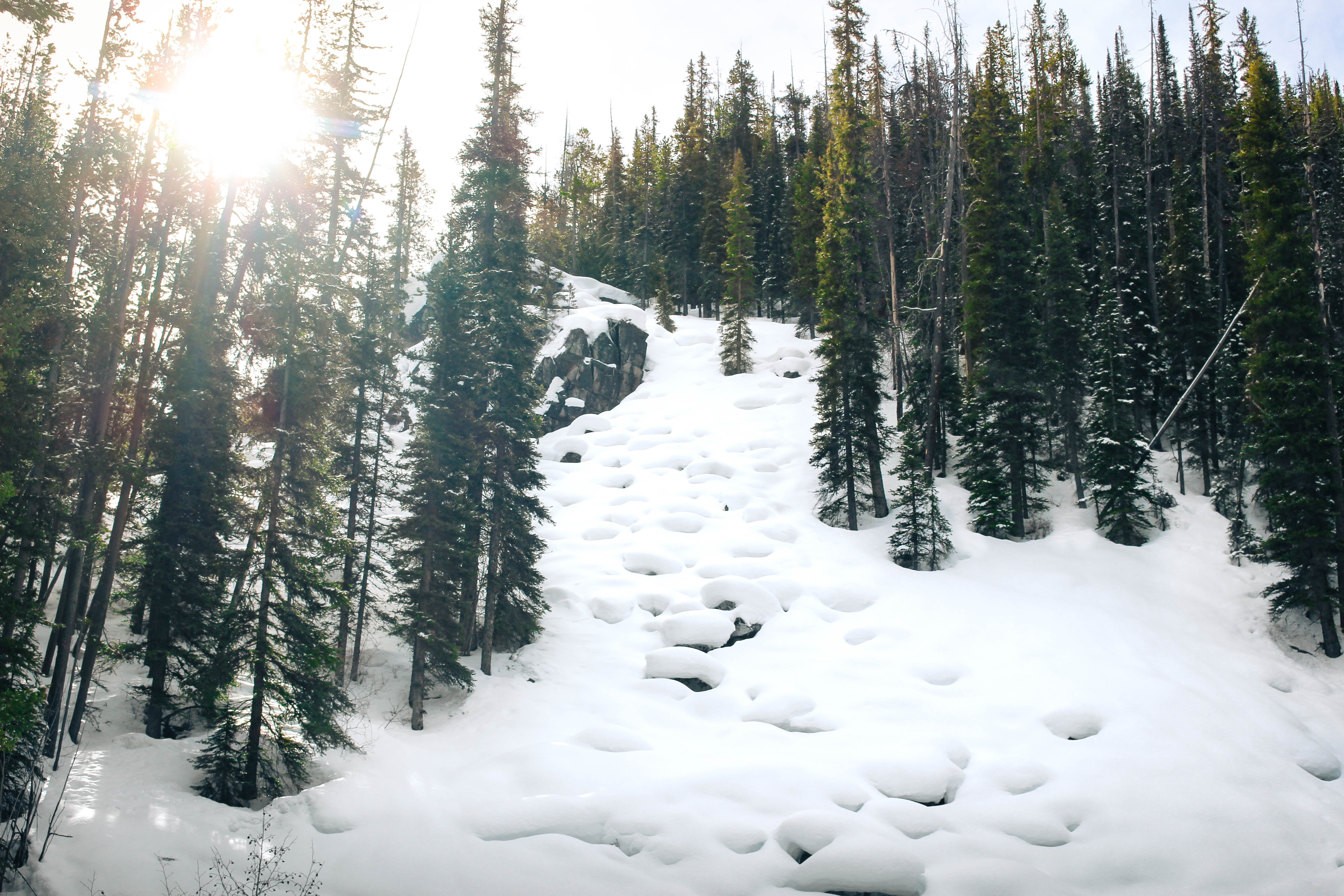 Hope you enjoyed!
Comments