We all know those standard humdrum cocktails that appear on every menu– the boring gin and tonics and unimaginative margaritas. They certainly have their place, but often times get sipped and forgotten. And then, there are those other cocktails – the ones with unique flavor combos you've never tried, those that pair so perfectly with the last sunset of the trip, or the ones that make you go 'this is the best drink EVER I could have a million of these'. Those are the ones we're reminiscing about and recreating at home. Below, the drinks and recipes (each serves 2) that we plan to sip all spring long. Cheers!
---
Cucumber lemonade from the cape Hotel, cabo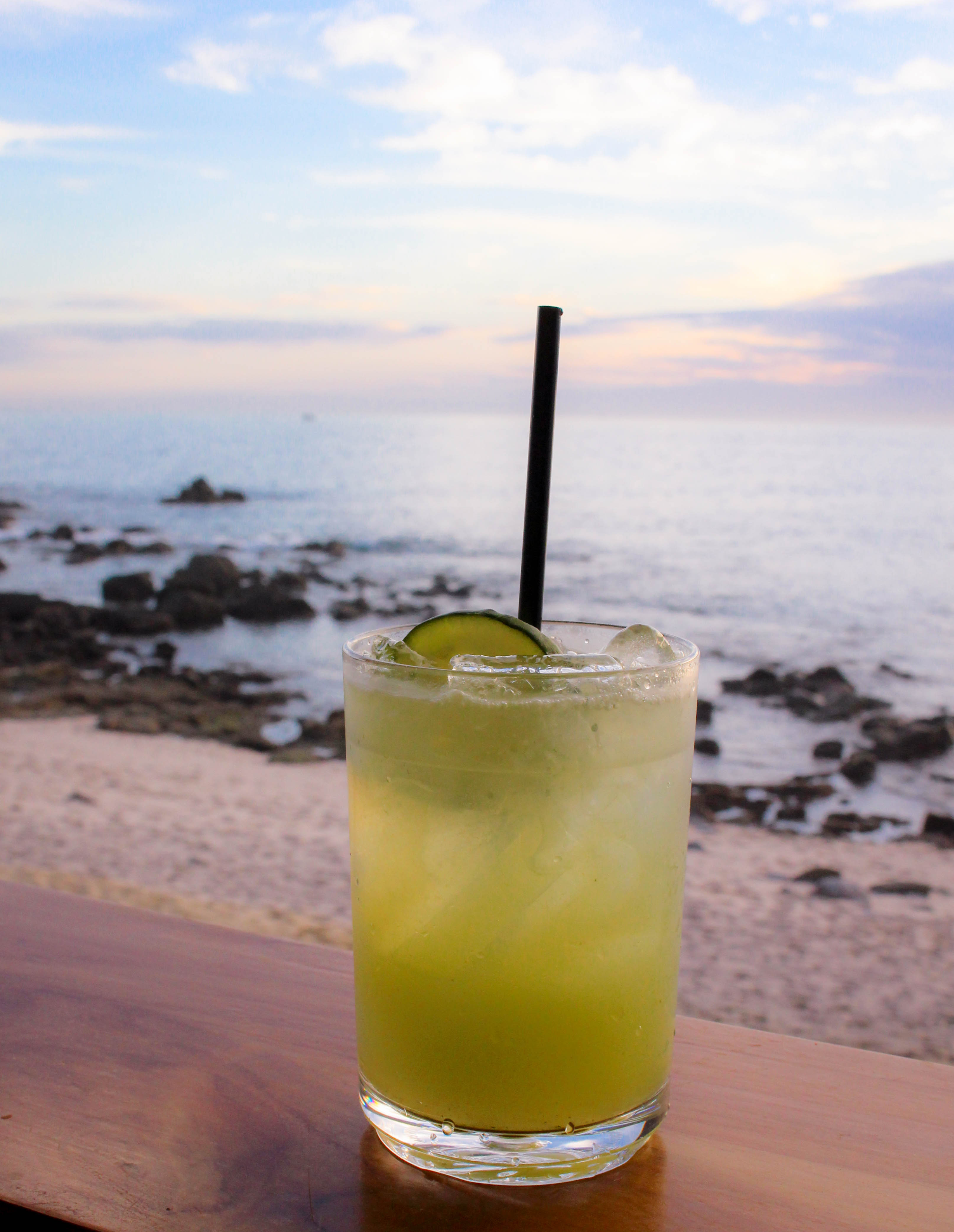 Ingredients
3 ounces gin
1/2 c fresh lemonade (homemade is best)
1 ounce simple syrup  (or to taste)
about half a cucumber, peeled, chopped, blended with 1/2 water, and strained sparkling water to top
lemon and cucumber slices for garnish
Mix first 4 ingredients with ice in a shaker and pour into two tumbler style glasses. Finish each glass with a splash of sparking water and squeeze of lemon. Garnish with lemon and cucumber on the rim. 
---
superfruit refresher from the four seasons wailea, maui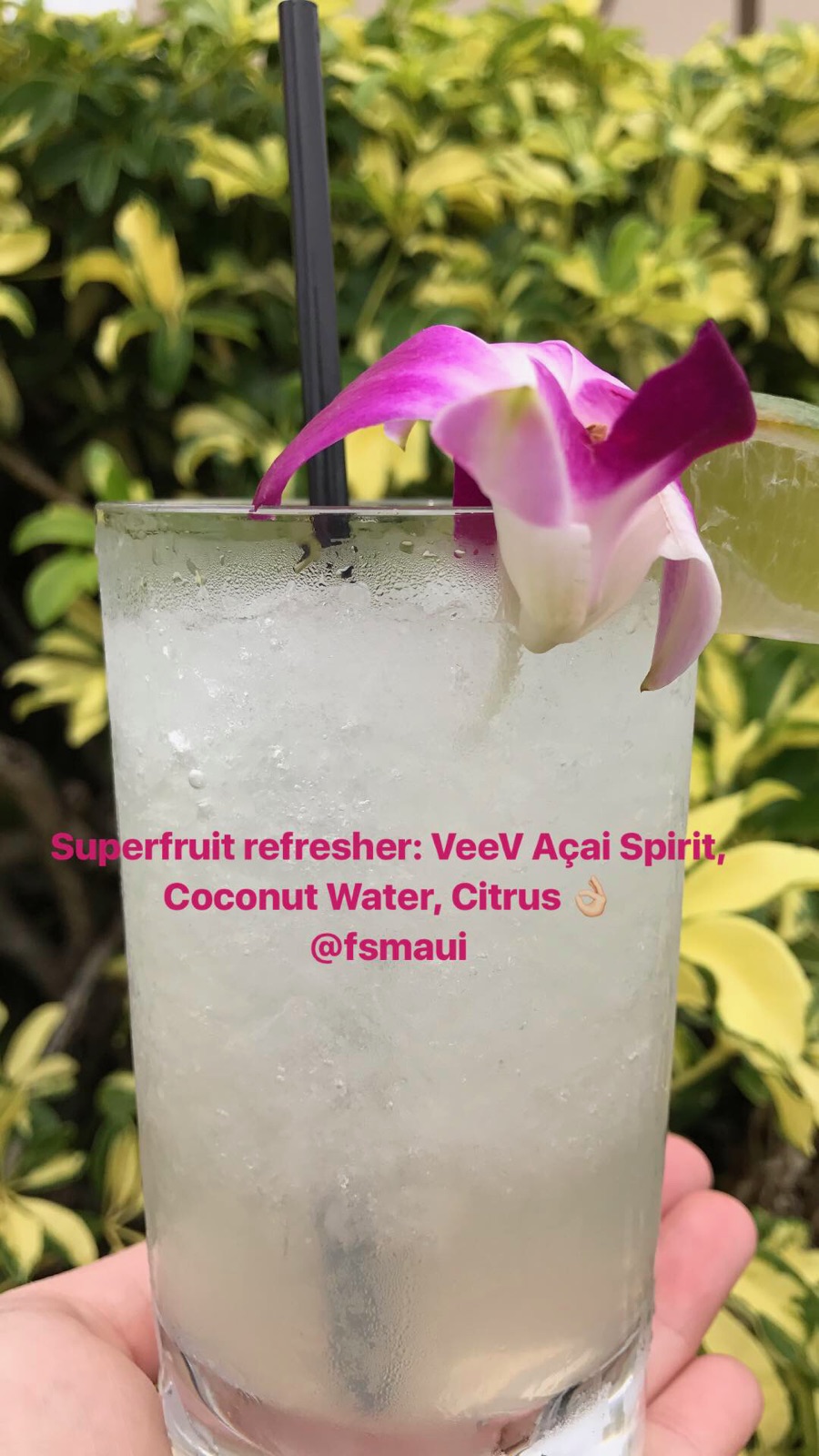 Ingredients
1 ounce lemon juice
1 ounce lime juice
1/2 c coconut water (we love VitaCoco)
4 ounces Veev Açai Spirit
sparkling water (feel free to use a citrus or coconut flavor if you want)
crushed ice
Mix all ingredients with ice in a shaker and pour into glasses over crushed ice. Top with a splash of sparkling water for a little effervescence  Garnish with a lime slice and a flower if you're feeling fancy!
---
jetblue mint'S SIGNATURE WELCOME DRINK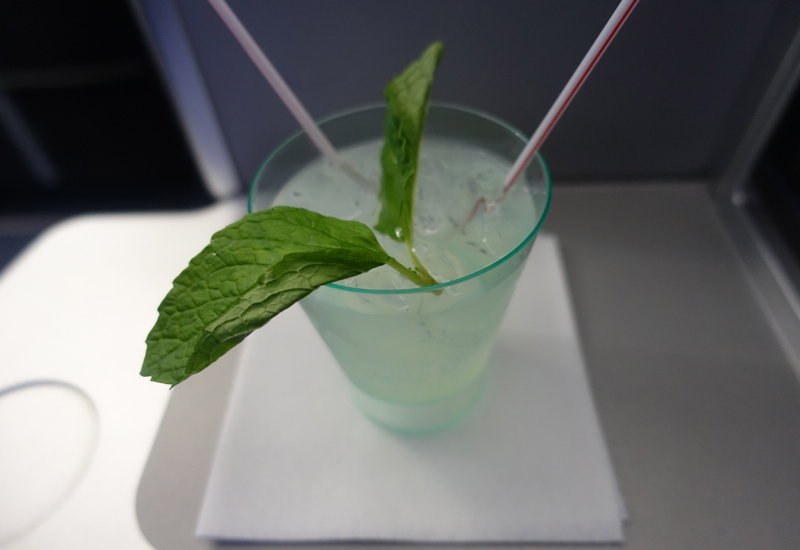 Ingredients
4 ounces vodka
1 c freshly squeezed lemonade
splash of tonic water
mint leaves for garnish
Muddle mint with two slices of lemon. Add vodka and lemonade and mix with ice in a shaker. Pour into an ice-filled glass, top with the splash of tonic, and garnish with sprig of mint. *Inspired by the Jetblue Mint's delicious welcome drink with can be non-alcoholic or alcoholic. We prefer the latter.
---
18th hold from st. regis Bahia beach, Puerto rico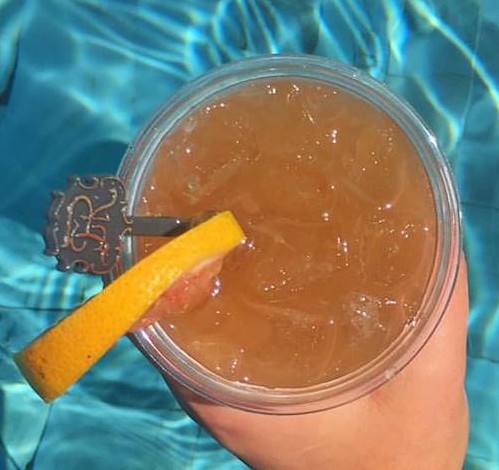 Ingredients
2 ounces zacapa rum
1 ounce don q passion
1 ounce cointreau
1/2 c freshly squeezed lemonade
1/4 c freshly squeezed grapefruit juice
grapefruit slice for garnish
Mix all ingredients with ice in a shaker. Pour over ice and garnish with a grapefruit slice!
---
bbc from cyrils fish house in amagansett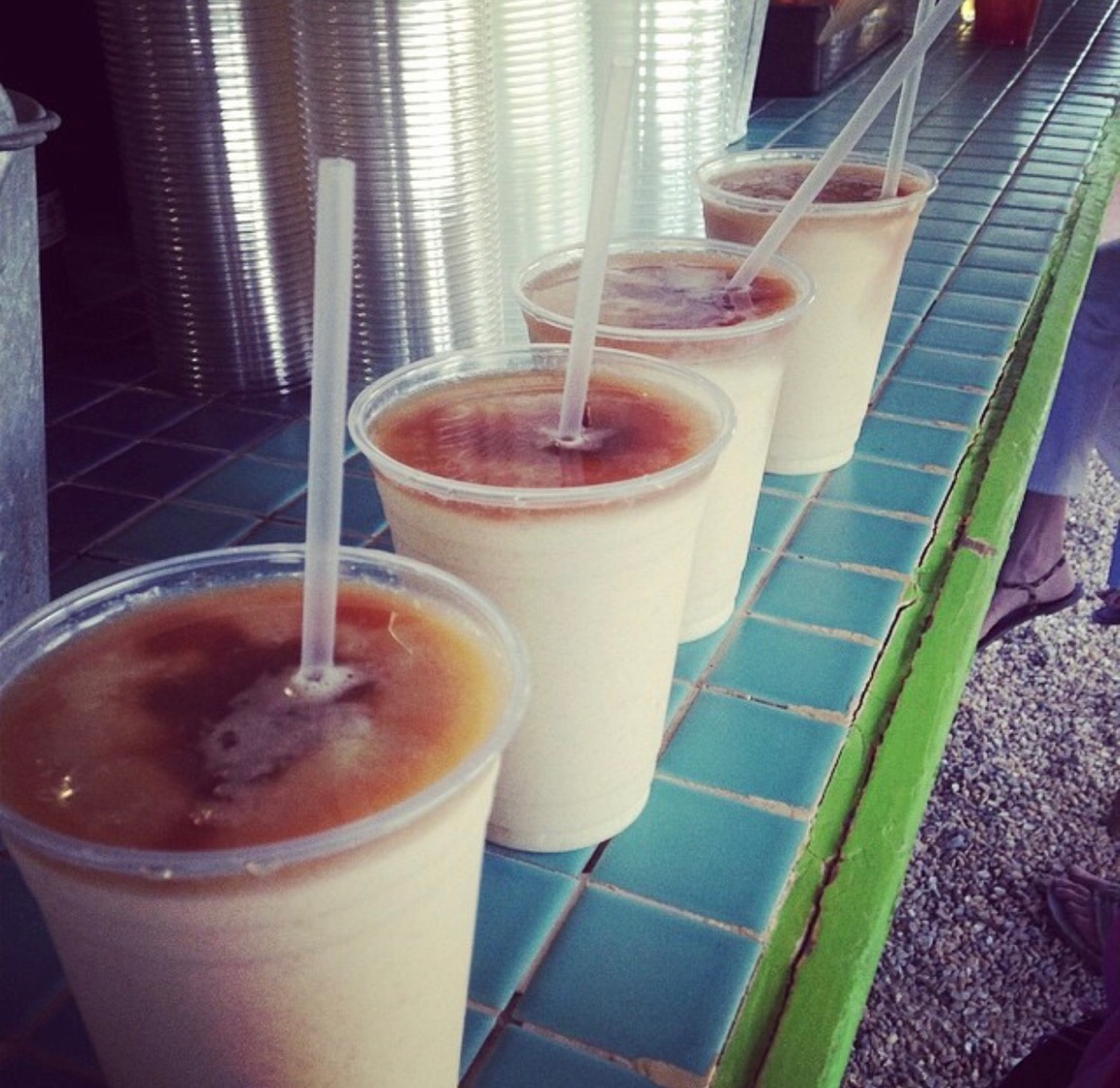 Ingredients
1 ripe banana
1 ounce banana liqueur
1 ounce bailey's irish cream
1 ounce dark rum (+ a splash more if you want to add a floater)
3 ounces piña colada mix
1 cup ice
2 maraschino cherries
In a blender, first combine the banana and banana liqueur. Next, add remaining liquid ingredients and blend. Finally, add ice and blend until smooth. Pour into glasses and garnish with a straw and maraschino cherry. *Sad news, though: Cyril's has closed forever
but the drink shall live on.
---
blackberry gimlet + ice pop from loopy doopy rooftop bar, NYC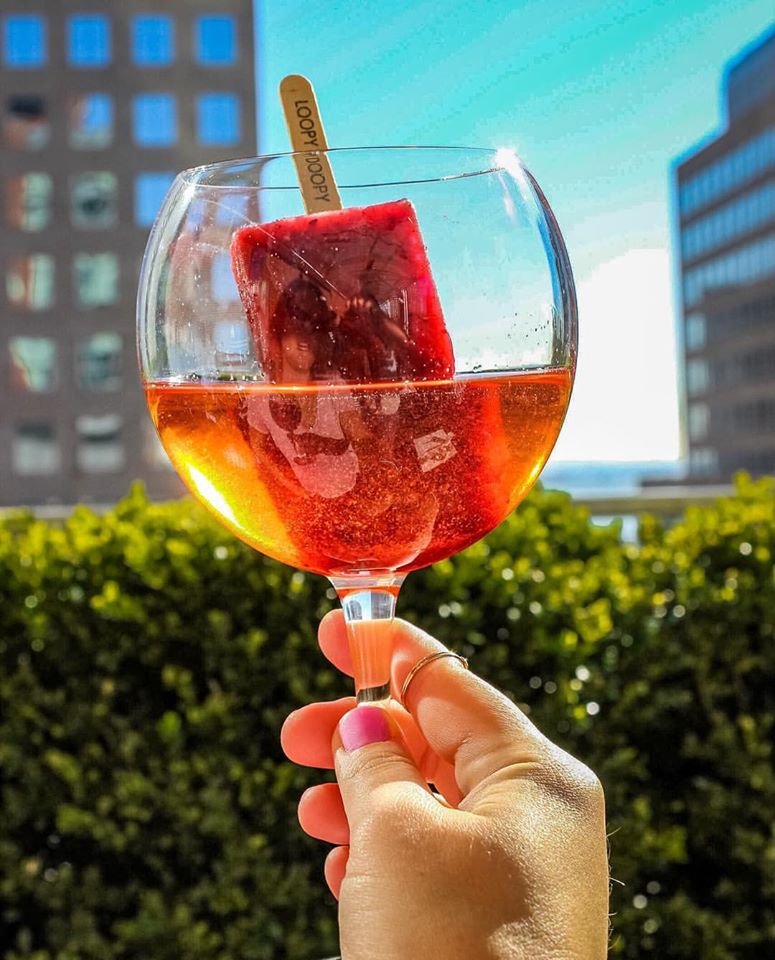 Ingredients
2 ounces citadel gin
1 ounce lime juice
1/4 c muddle blackberries
prosecco
2 ice pops
Mix gin, lime juice, and muddled blackberries with ice in a shaker. Pour into wine glasses and top each glass with prosecco. Finish each glass with an ice pop- the ice pop will melt and infuse the drink so chose a flavor to compliment the ingredients!
---
capirinha from the beach hut, sorobon bonaire
Ingredients
2 limes
2 tablespoons superfine sugar
4 ounces cachaça
sparkling water
crushed ice
mint for garnish
Cut lime into wedges and muddle with the sugar. Add Cachaça and sparkling water and stir. Pour over ice and garnish with lime and mint leaves. 
Comments